Hi from Greece, and welcome to my next trip report series!
A special trip to Greece with my mom
I've been doing what I can to travel with my mom as much as possible in recent weeks — we've been to New Orleans, Big Sur, and Hawaii — and that will continue.
I'm so grateful to have the opportunity to travel with my mom right now — while most people have had a rough 15 months due to coronavirus, my mom has had a rough couple of years. She has been through more than I could ever endure with her ovarian cancer battle, and she has done it all with a positive and inspiring attitude.
Fortunately everyone in our family is fully vaccinated and my mom is in a position where she has the energy to travel (though at a relaxed pace), and I'm cherishing all the quality time we're able to spend together.
We just arrived in one of my favorite countries in the world — Greece! So, why are we here?
When I asked my mom where she wanted to go more than anywhere else, Greece was at the top of her list; while I've been here many times, she only visited a couple of decades ago on a cruise
Since my mom's mobility is a bit limited, it's a fantastic place, as you can really enjoy Greece without having to move around that much — the views are breathtaking from just about everywhere, there are great hotels, and the food is some of my favorite in the world
My mom's partner also wanted to visit Greece, as he had never been, but has family from here
Fortunately Greece is open to the world, including those who are vaccinated, those who have recovered from coronavirus, and those who have proof of a negative coronavirus test.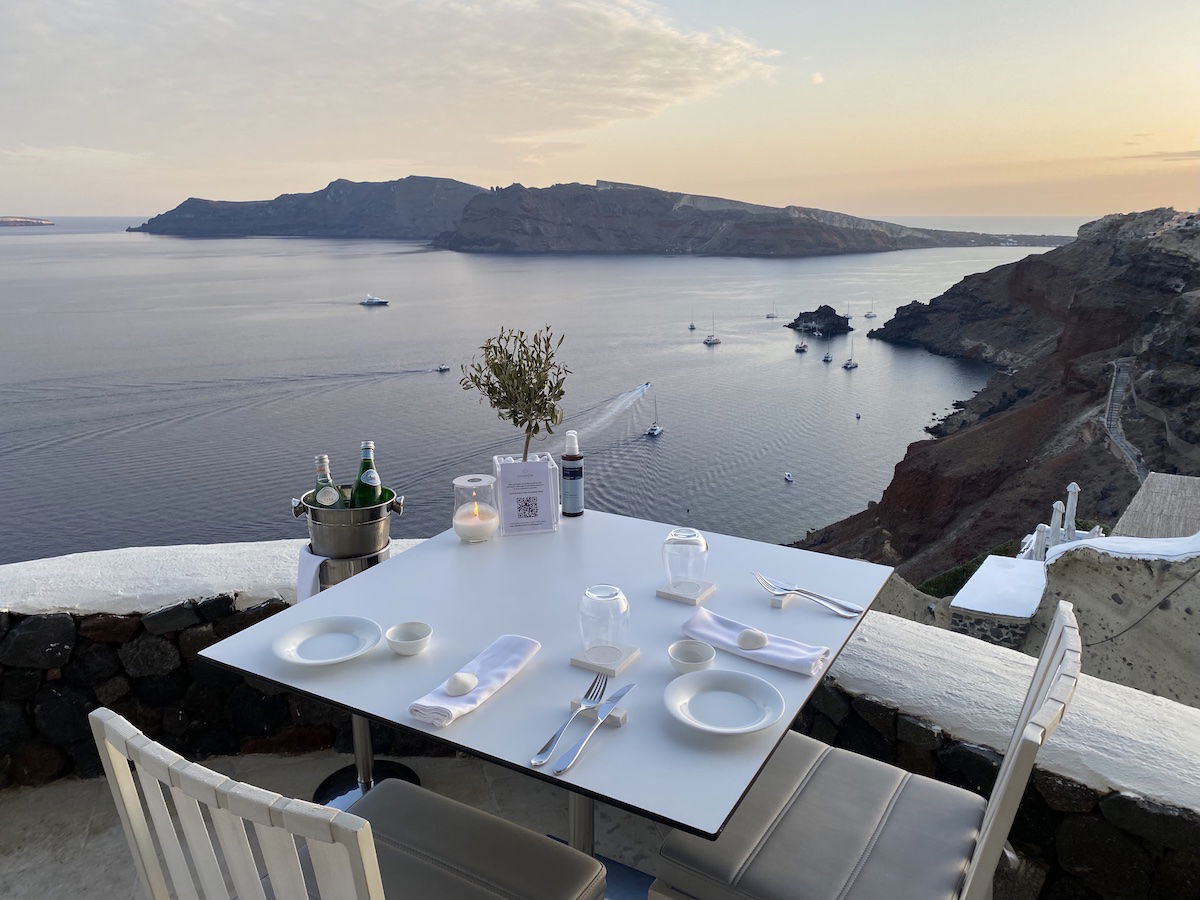 What I'll be reviewing
I'll save the exact details of the flights we are taking and hotels we're staying at for the individual review installments. That's primarily because I don't want to jinx myself, as our trip has already changed significantly due to misconnecting, ferries being canceled, etc.
Generally you can expect:
I'll be reviewing flights, though in an abbreviated way, mainly to reflect the realities of flying on certain airlines during coronavirus
I'll be reviewing all the hotels we're staying at in detail, since we're exclusively staying at hotels I've never reviewed before
Given coronavirus, I'll talk a bit about the complexities of international travel (testing, endless forms, etc.)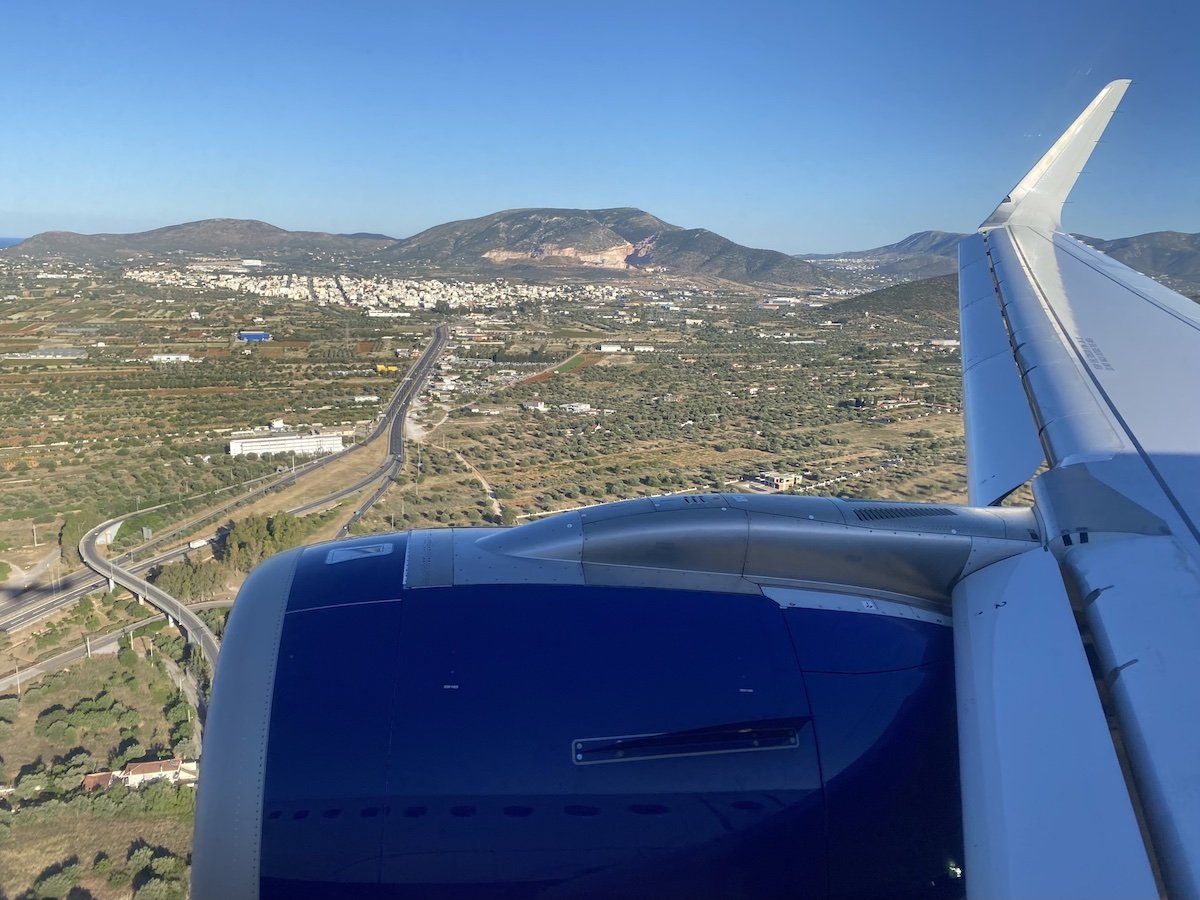 View of Athens on approach
International travel is really complicated right now
I want to briefly mention this upfront, because it's a point I can't emphasize enough. While I'm so happy we took this trip and have no regrets, my gosh everything leading up to actually getting here was such a colossal pain in the you-know-what (and that's not even factoring in the flight misconnect we had on the way here).
Travel rules are basically impossible to understand
While there will be several nonstop flights between the United States and Greece soon, there weren't yet any when we were traveling. Actually understanding rules surrounding transit and testing requirements is ridiculously complicated, though. I'm amazed by the lack of easy-to-understand official government guidance surrounding this, and airlines aren't of much help either.
For example, take this post from SWISS' official Facebook page:
Instead of a PCR test, a rapid antigen test is now also permitted for entry into Switzerland by air. The negative Covid 19 test result must be presented at check-in or at the gate before travelling.
Someone commented the following:
From the link -> "If you don't have a PCR test result, the control authority at the border can punish you with a CHF 200 fine."
SWISS responded the following:
With regards to your query, I would strongly recommend for you to contact your local consulate / Embassy for further clarification regarding entry regulation.
And then the person asked this follow-up:
So how can you claim that a rapid antigen test is permitted?
That's a great question!
That's just one example, but the amount of contradictory information I've seen online from seemingly official sources and airlines about testing, transit, entry, etc., is mind-boggling.
If you can fly nonstop between your origin and destination country, I'd oh-so-highly recommend doing that.
Unfortunately the journey we took (which was the most direct available) involved a total of three connections and had us traveling for about 30 hours door-to-door. While I'm used to travel days like that, I felt bad for my mom, especially after the misconnect, since she's obviously not used to travel days that long.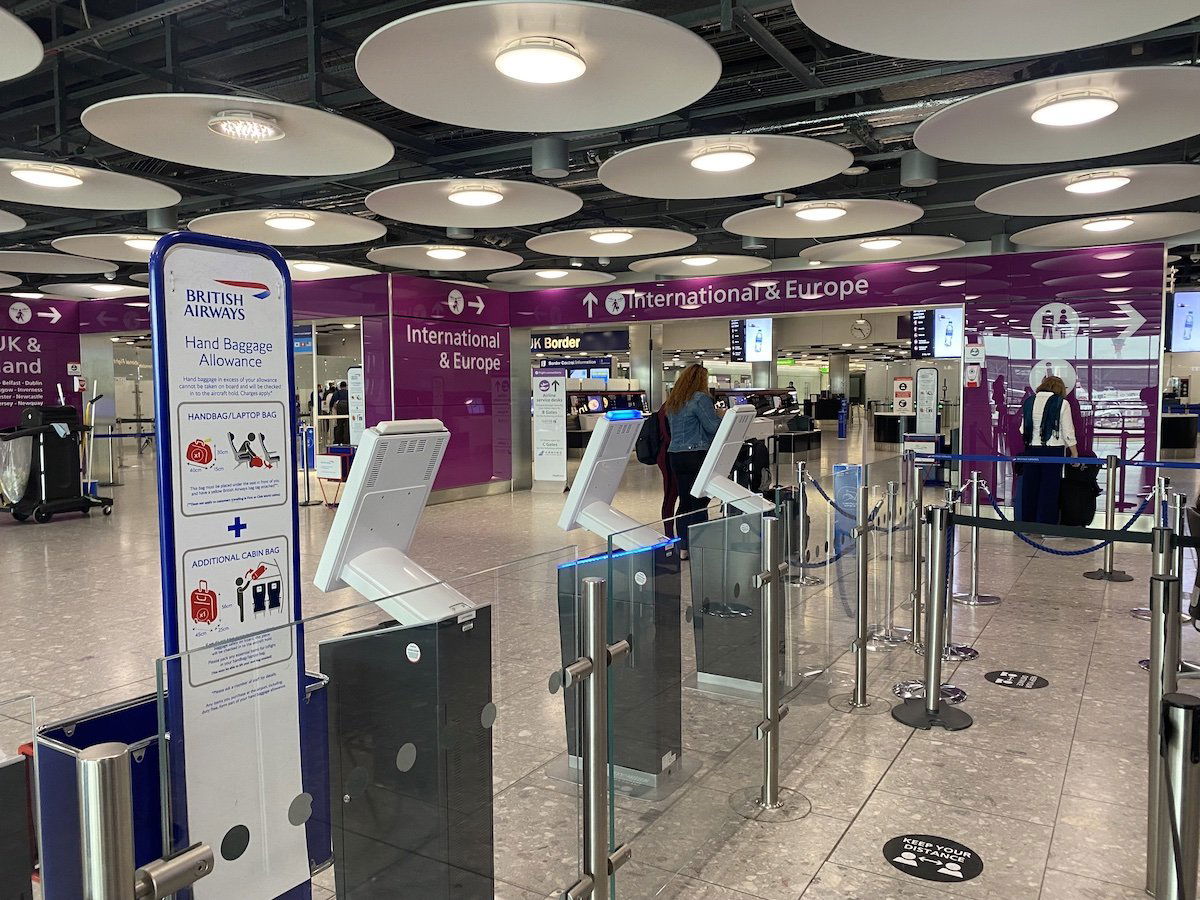 Understanding travel restrictions is really tough right now
Testing, forms, forms, and more forms
Our best option ended up being flying from the United States to Greece through London Heathrow. Just to give you a sense of that process:
Transiting the UK requires getting a negative coronavirus test, which could just be a rapid antigen test; 48 hours before travel we got an antigen test with results promised in 30 minutes, and 24 hours later we still didn't have our results, with no phone number to contact, so we just had to go back to the actual testing site to confront them
To transit the UK you need to fill out a Passenger Locator Form in advance
On top of that it's recommended that you use VeriFLY to upload all of your documents to speed up the process (this is what's used by American and British Airways — other airlines partner with different services); even with using that, the check-in process in Tampa took around 20 minutes, and five people in a row being helped at the desk next to us had missed their flights on international itineraries, due to how long the whole process took
To enter Greece you also need to fill out a Passenger Locator Form in advance
Again, none of these are hurdles that can't be overcome, and my intent isn't to complain. Rather my point is to truly warn people that international travel is complicated right now, be prepared for that, and expect to spend a few hours filling out all kinds of forms and getting tested, depending on where you're traveling.
In retrospect I can't believe that we used to just be able to hop on planes to international destinations without getting tested and without filling out endless forms. Here's to hoping we see a return to that in the near future.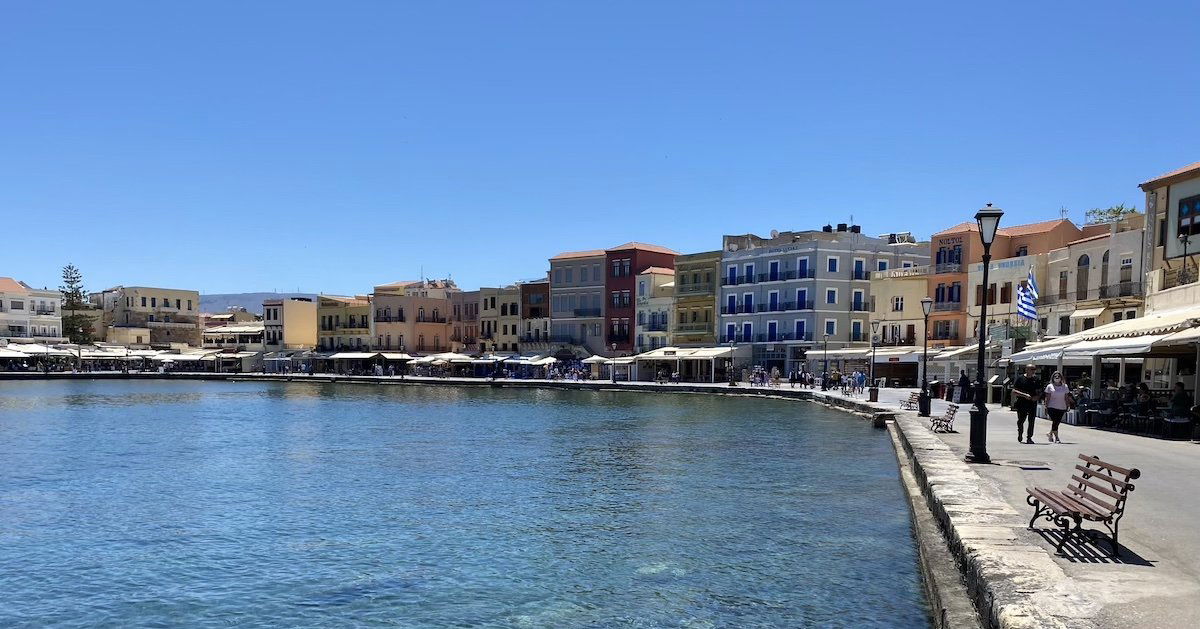 Once you get to Greece, it's pretty awesome!
Bottom line
I'm elated to be able to travel to Greece with my mom, and look forward to sharing our journey. Not only will this be a special trip with my mom, but Greece is also one of my favorite countries in the world, and I'm looking forward to reviewing several hotels for the first time.
Now that international travel is starting to be allowed on a more widespread basis, it's more complicated than ever before. Between ambiguous travel restrictions, testing requirements, and so many forms that you'd think you're applying for a mortgage, there's a lot to keep in mind. Ultimately it's a small price to pay for the freedom to travel once again.
Thanks for reading, and stay tuned!