For the return portion of my amazing trip to Germany with my parents, I ended up flying from Munich to Zurich to Munich on the same Lufthansa CityLine CRJ-900 in business class, with a quick turn. I'll explain in a bit more detail why below.
This was my first time in a decade flying Lufthansa CityLine's CRJ-900 business class, and it was a pleasant experience overall, with a friendly crew, a decent snack, and great views. However, these planes aren't nearly as comfortable as the Lufthansa CityLine Embraer E190s.
How I booked my Lufthansa business class ticket
Why did I do a direct turn from Munich to Zurich to Munich? That was never my intent, so let me explain. Initially my plan was to spend a night in Zurich, so that I could review the SWISS First Class Lounge Zurich in the morning (to make this review more interesting), prior to flying across the Atlantic in Lufthansa first class.
I had booked the following itinerary from Frankfurt to Zurich via Munich in business class, for 15,000 Air Canada Aeroplan points plus $103.16 in taxes and fees:
8/18 LH116 Frankfurt to Munich departing 6:15PM arriving 7:10PM
8/18 LX1111 Munich to Zurich departing 9:00PM arriving 9:55PM
Then I had booked the following itinerary from Zurich to Boston via Munich in first class, for 100,000 Air Canada Aeroplan points plus $124.90 in taxes and fees:
8/19 LH2367 Zurich to Munich departing 9:20AM arriving 10:10AM
8/19 LH424 Munich to Boston departing 3:35PM arriving 5:50PM
While I had flown the Lufthansa flight from Frankfurt to Munich as planned, my Munich to Zurich flight ended up being canceled, and I was rebooked for the following morning, for the following flight:
8/19 LH2367 Munich to Zurich departing 7:45AM arriving 8:35AM
As you can see, this would mean that I'd be flying back and forth to Munich on the same aircraft. Some may wonder why I didn't just cut out that portion of the trip. Well, since these were separate tickets, it's not necessarily that easy. Lufthansa uses married segment logic for some awards, and if you skip a segment, the rest of your ticket would be canceled. So I just decided to go with what I was booked on, to keep things simple.
Lufthansa business class lounge & boarding
In previous installments I reviewed the Lufthansa Business Lounge and Lufthansa Senator Lounge at Munich Airport, which were reasonably good. My flight was scheduled to board at 7:15AM, 30 minutes before departure, from gate G63. Unsurprisingly, I'd be departing from a remote stand, as gates G61-72 are all gates for remote boarding positions.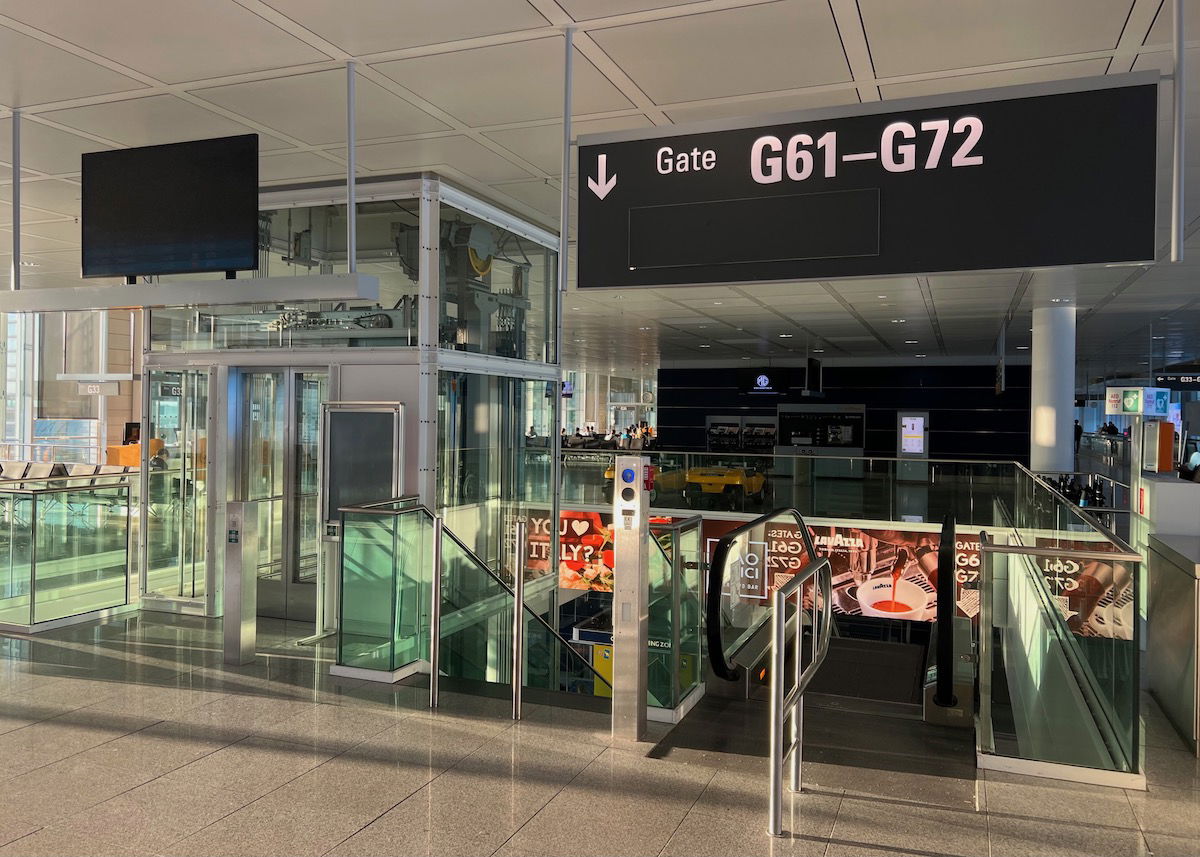 Boarding started a bit late, at 7:25AM, with families being invited to board first, followed by premium passengers.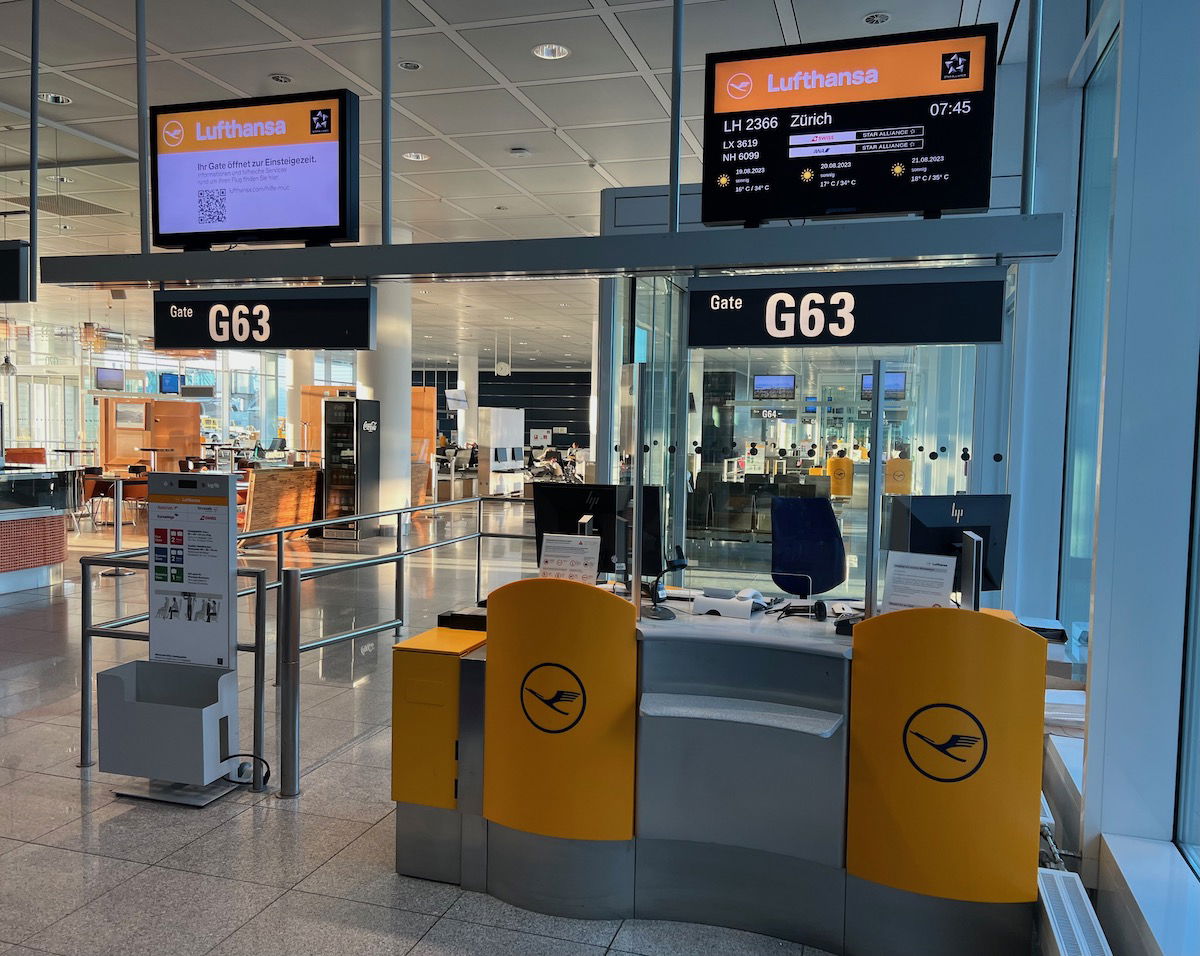 As much as there are many things I don't love about aviation in the United States, I'm grateful that our system doesn't so heavily rely on remote gates, as there's nothing fun about piling onto these buses and waiting until they're totally full.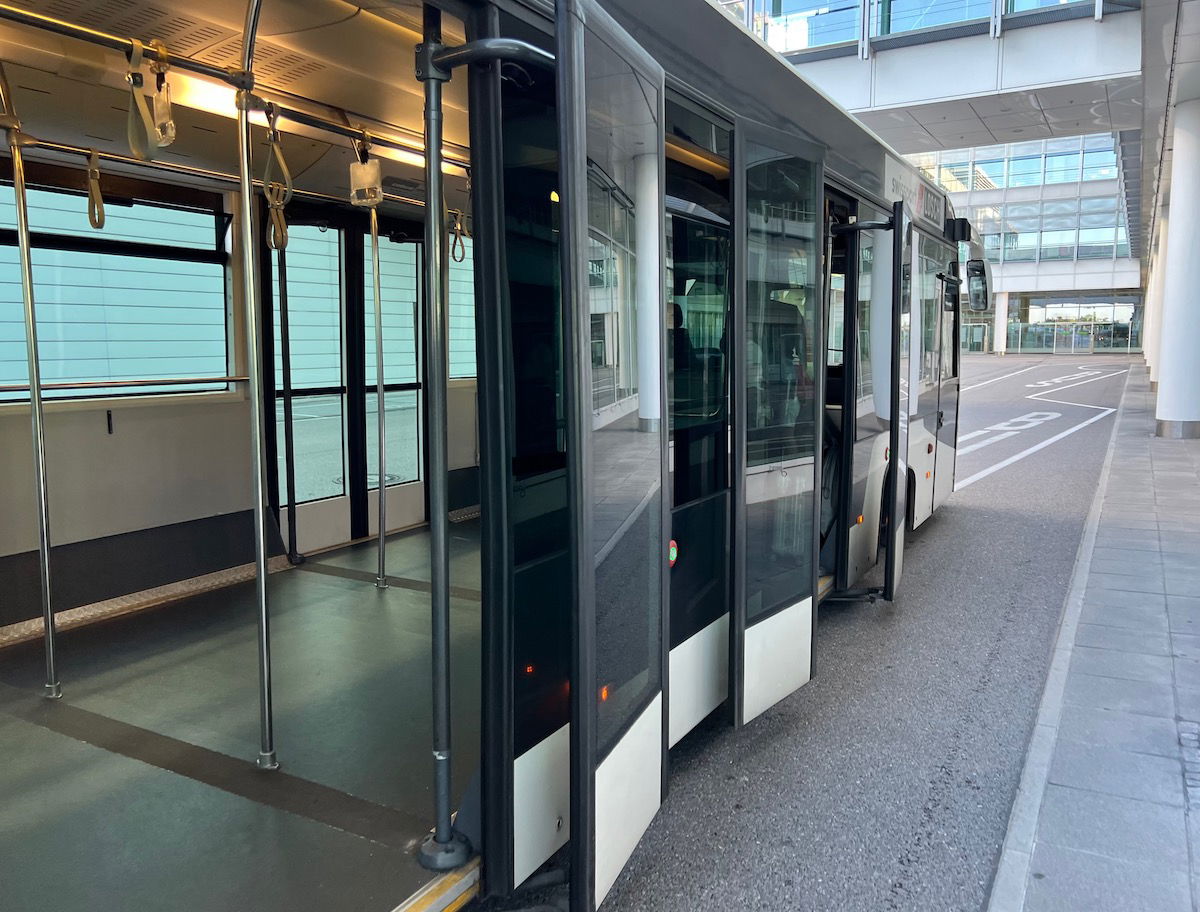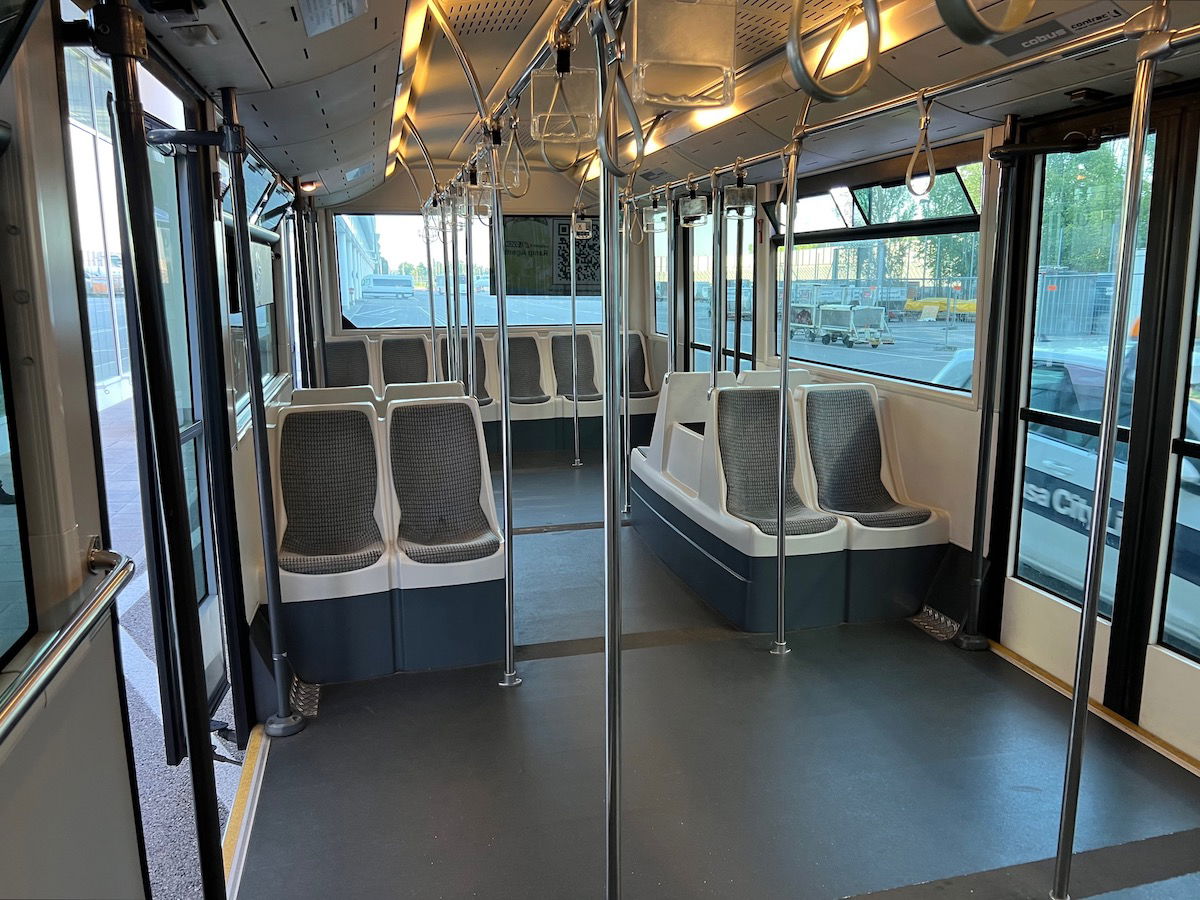 The bus finally drove to the aircraft at around 7:40AM, and we arrived at the plane shortly before 7:50AM. This flight was operated by the roughly 14-year-old CRJ-900 with the registration code D-ACNA. For what it's worth, the CRJ-900 can't accommodate full size carry-ons, so all standard size bags have to be placed on the baggage carts right by the door of the aircraft, and then they'll be delivered in the same area when deplaning.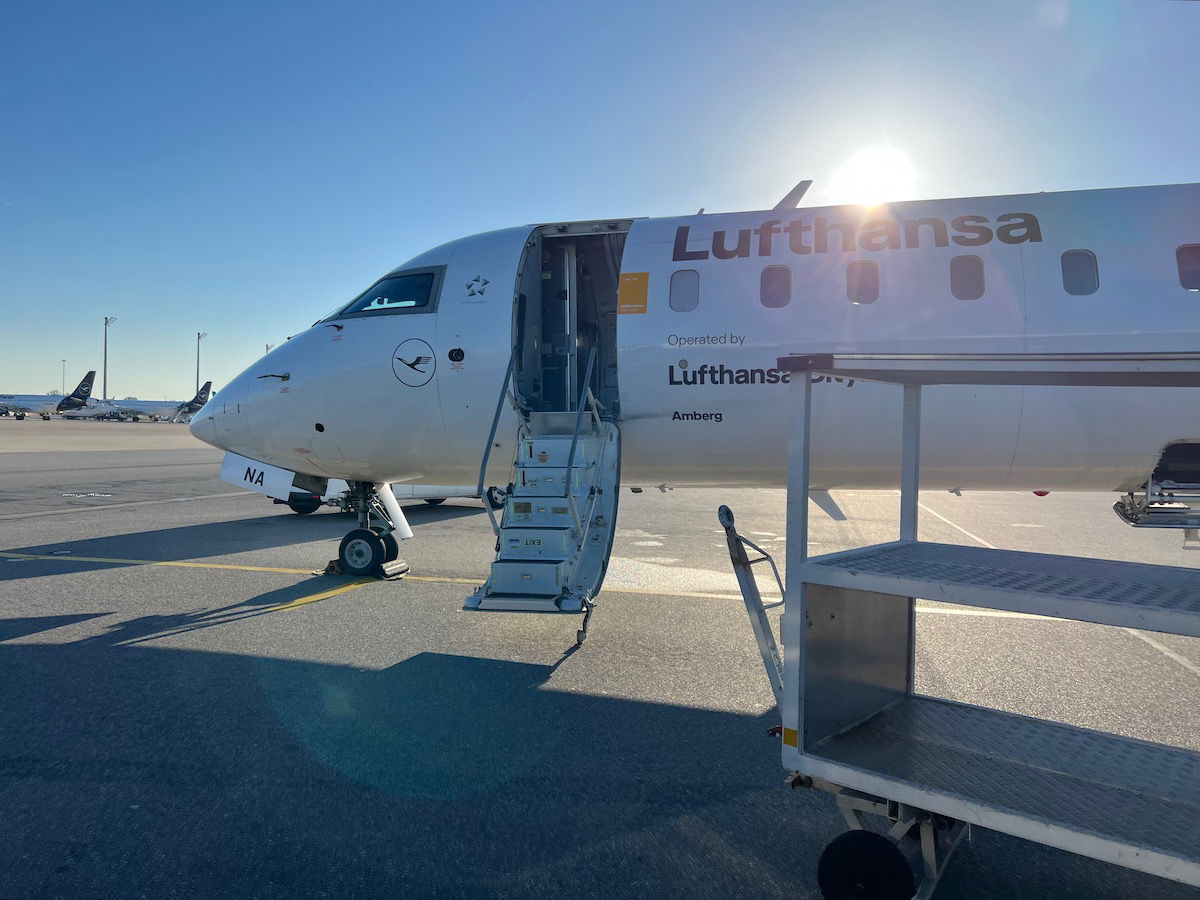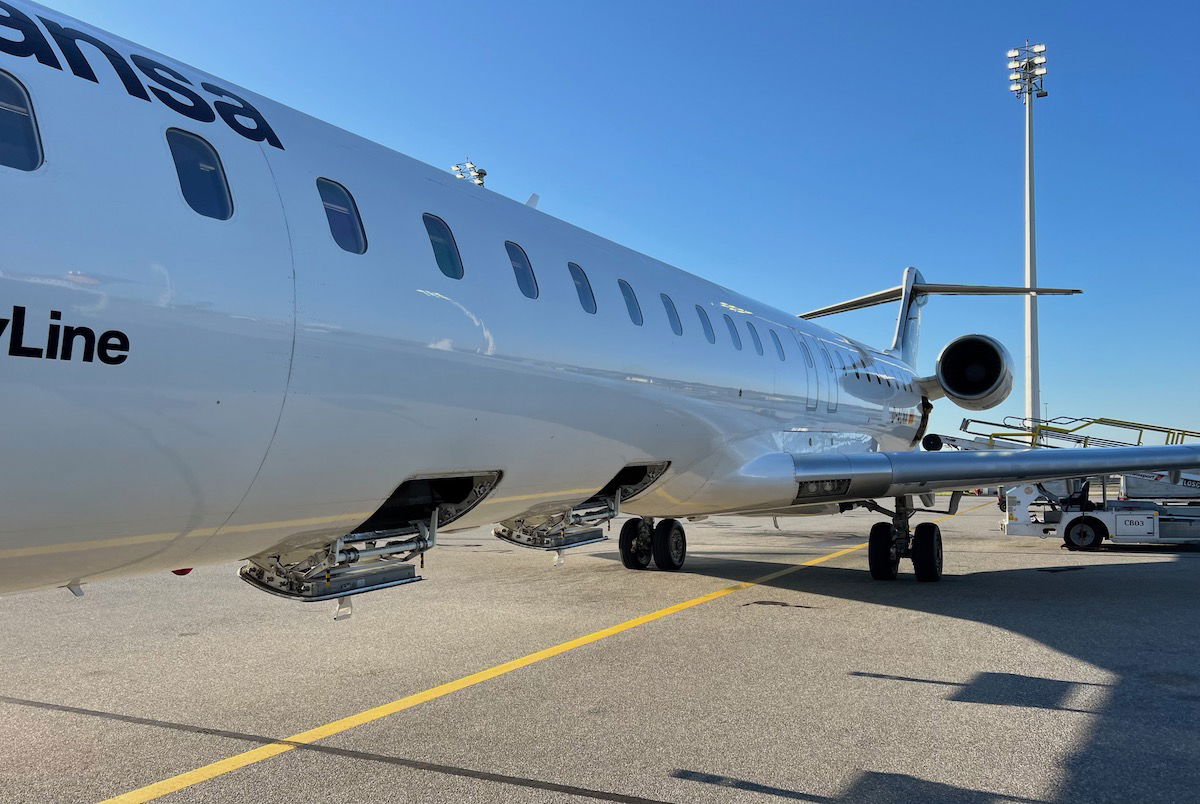 Lufthansa CRJ-900 business class cabin & seats
Lufthansa CityLine CRJ-900s feature a total of 90 seats, spread across 23 rows in a 2-2 configuration (the right side of the plane only has 22 rows, as the lavatory is across from the pair of seats in row one). As is standard on intra-Europe flights, the size of the business class cabin can vary with each flight.
On my flight to Zurich, there were three rows of business class, while on my flight back to Munich, there were nine rows of business class.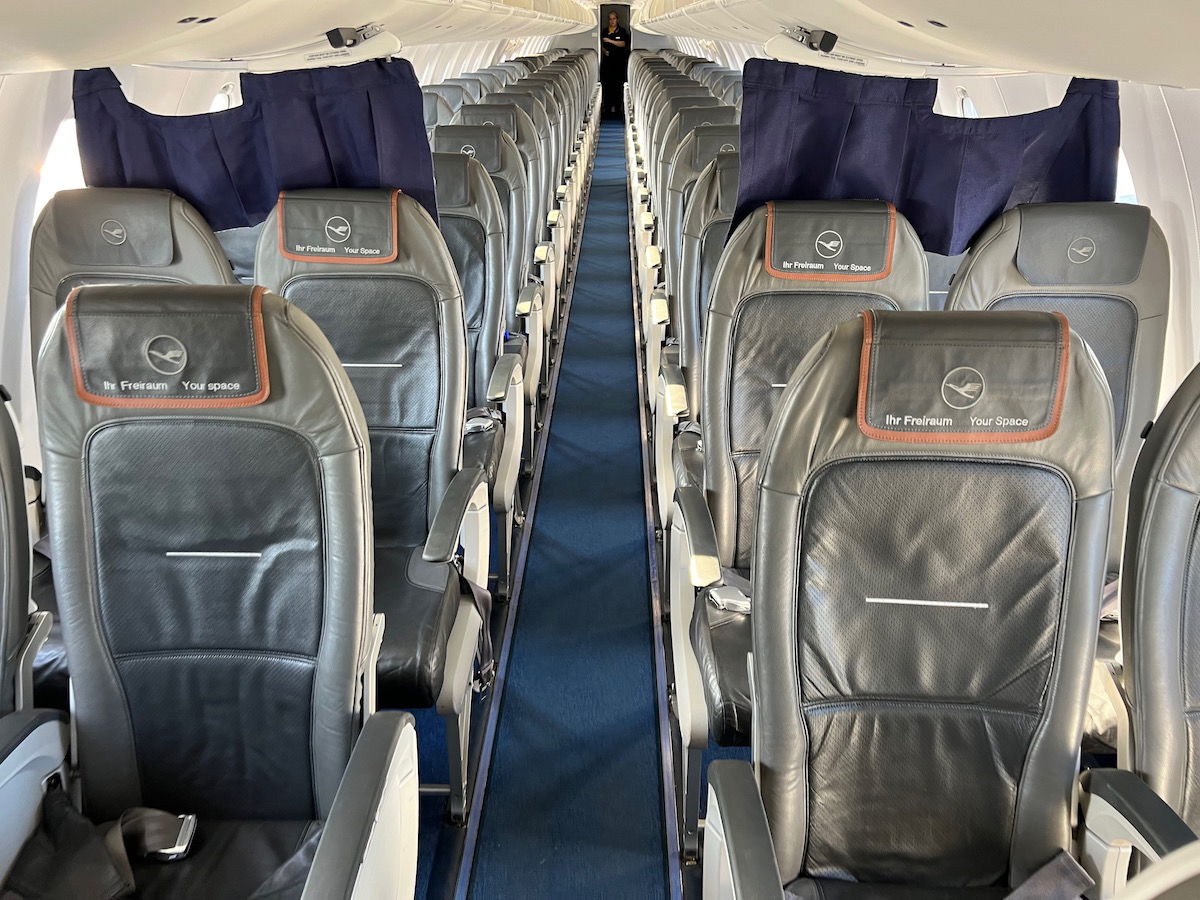 Typically intra-Europe business class consists of economy seats with a blocked middle. However, given the 2-2 configuration, each business class passenger gets both an aisle and a window seat, so that's quite nice (technically the aisle seat is designated as the blocked space, with the window seat being what passengers should use).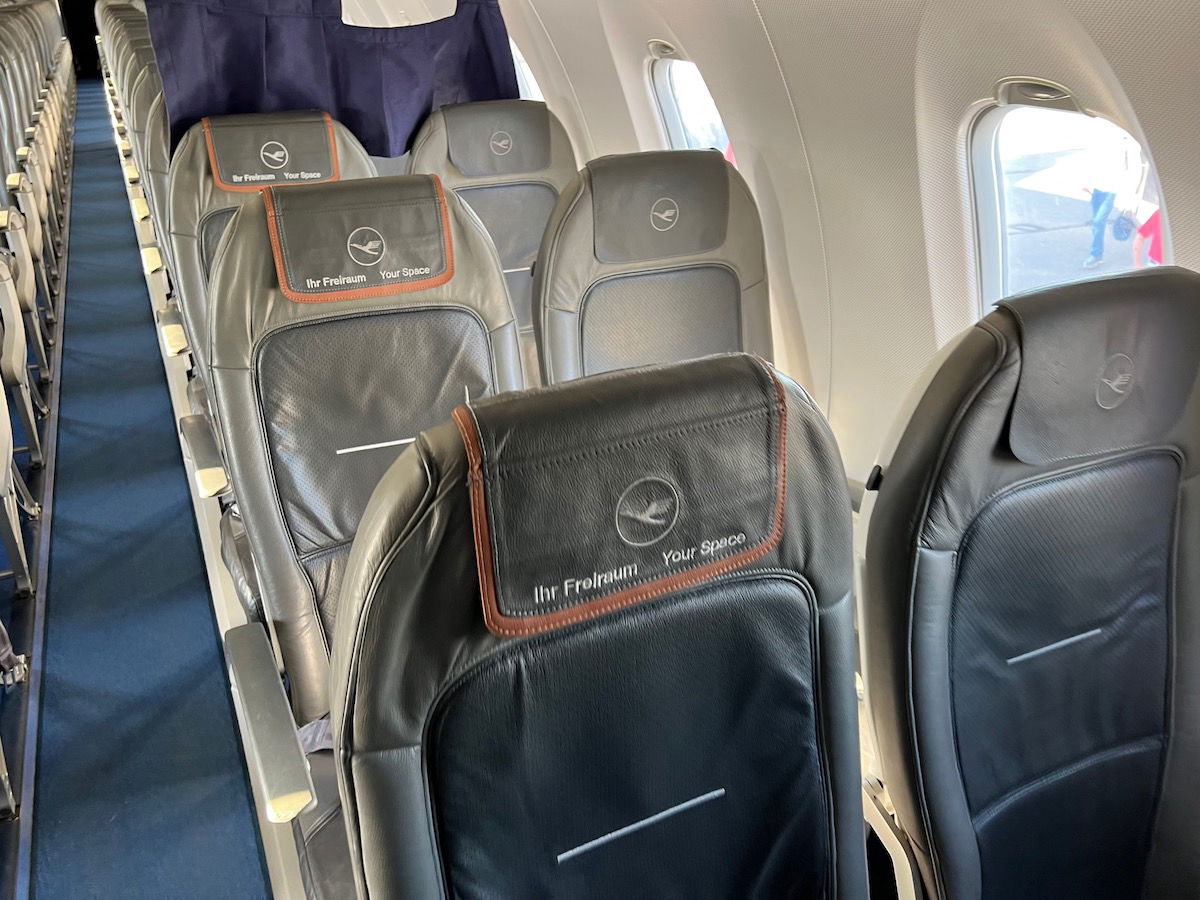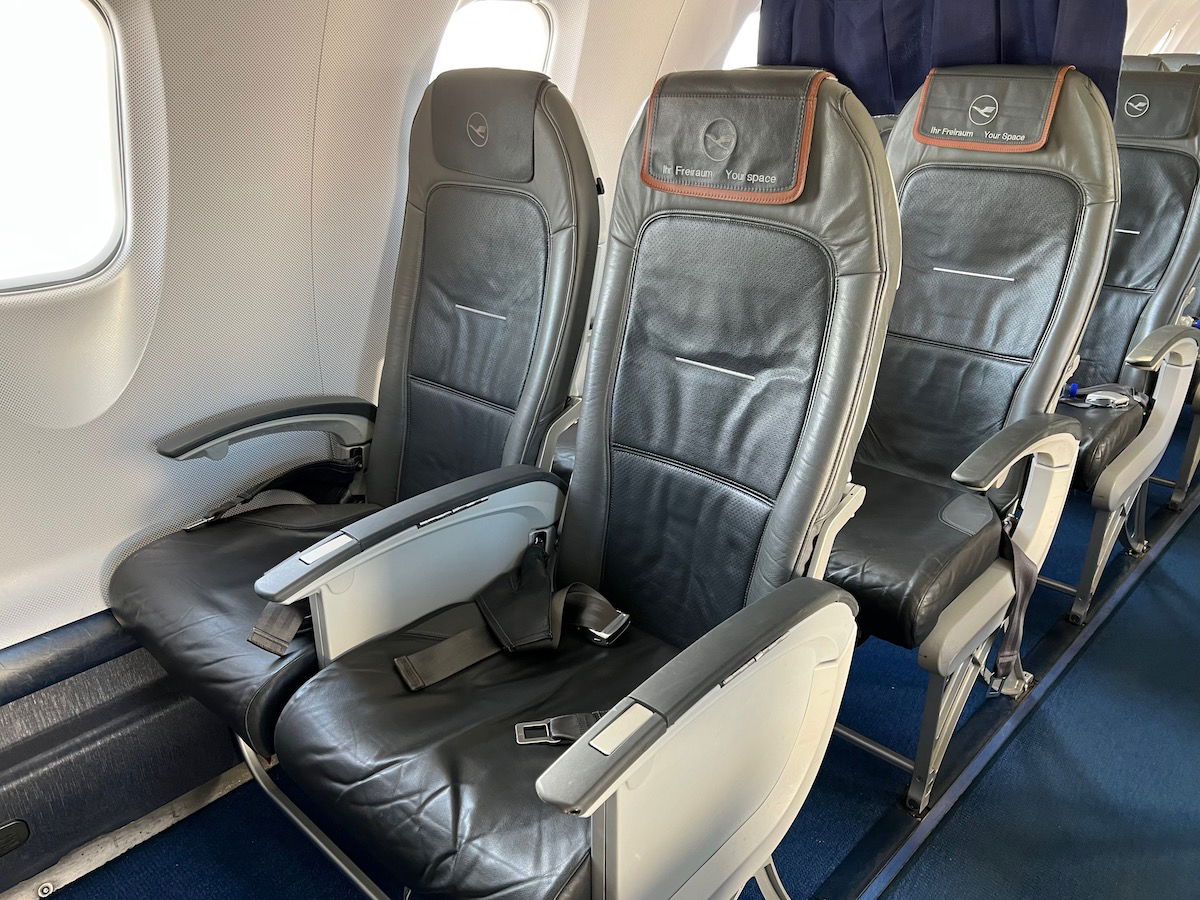 On the outbound, I was seated in seat 1A, which is the bulkhead seat that features a bunch of extra legroom. While I don't usually prefer bulkhead seats in premium cabins, intra-Europe flights are an exception, given how little legroom there is otherwise.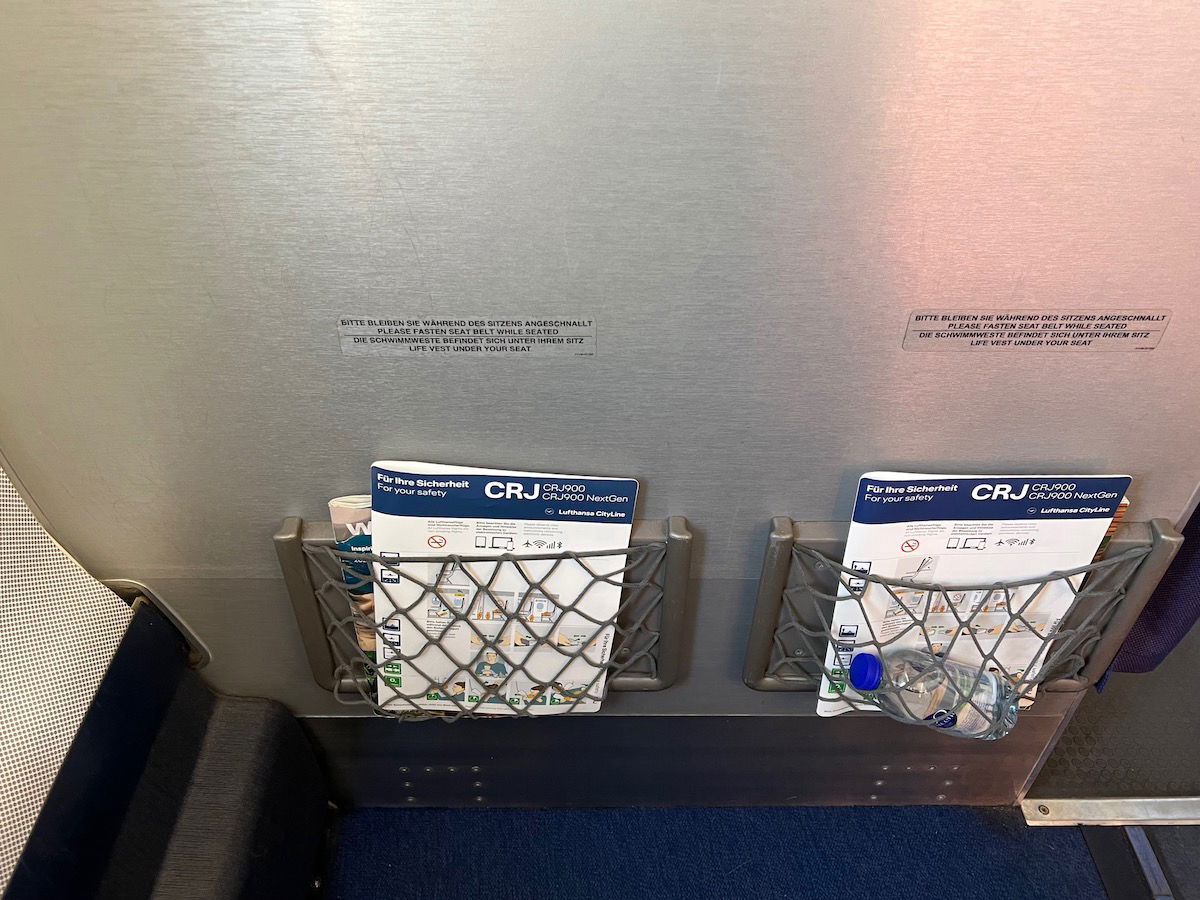 Since I was in a bulkhead seat, the tray table extended from the armrest, and could be folded over in half.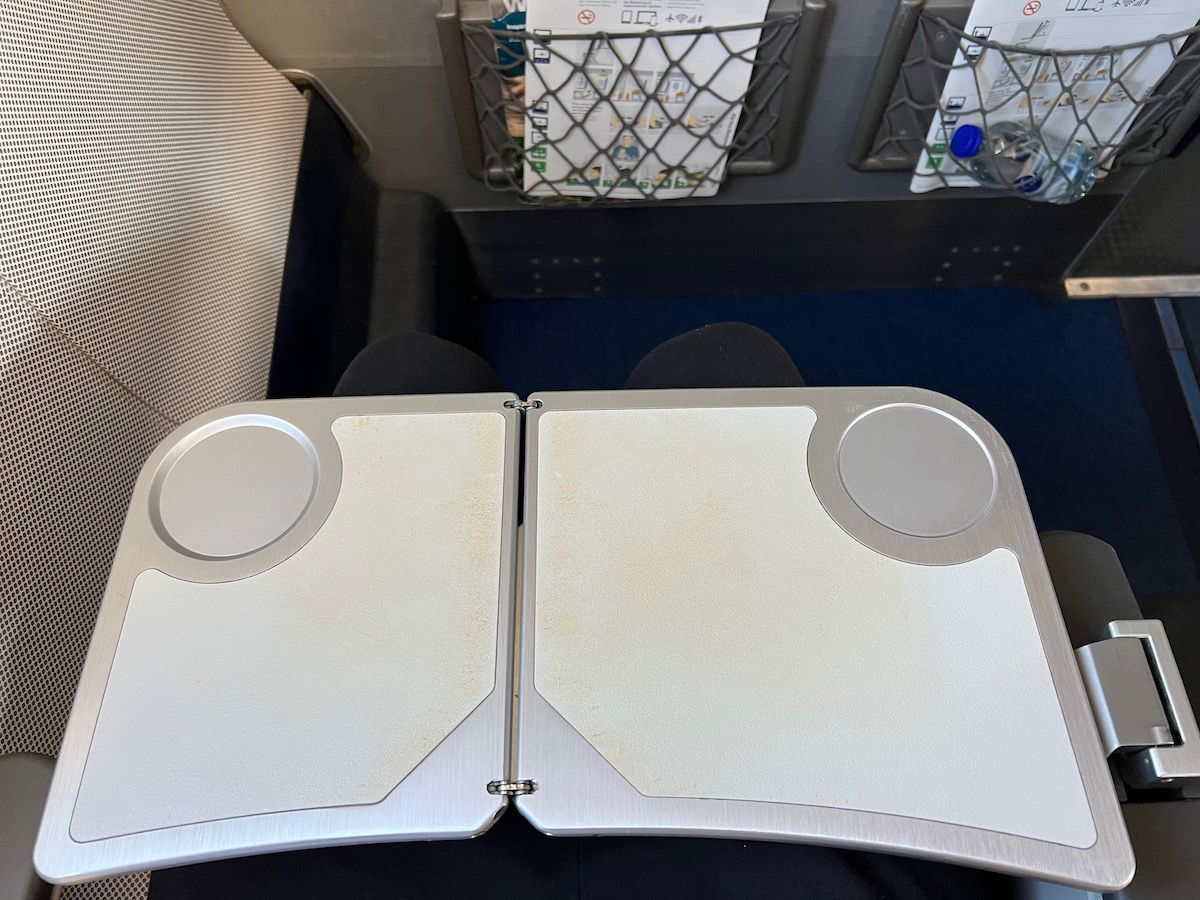 The overhead console had both a reading light and two individual air nozzles.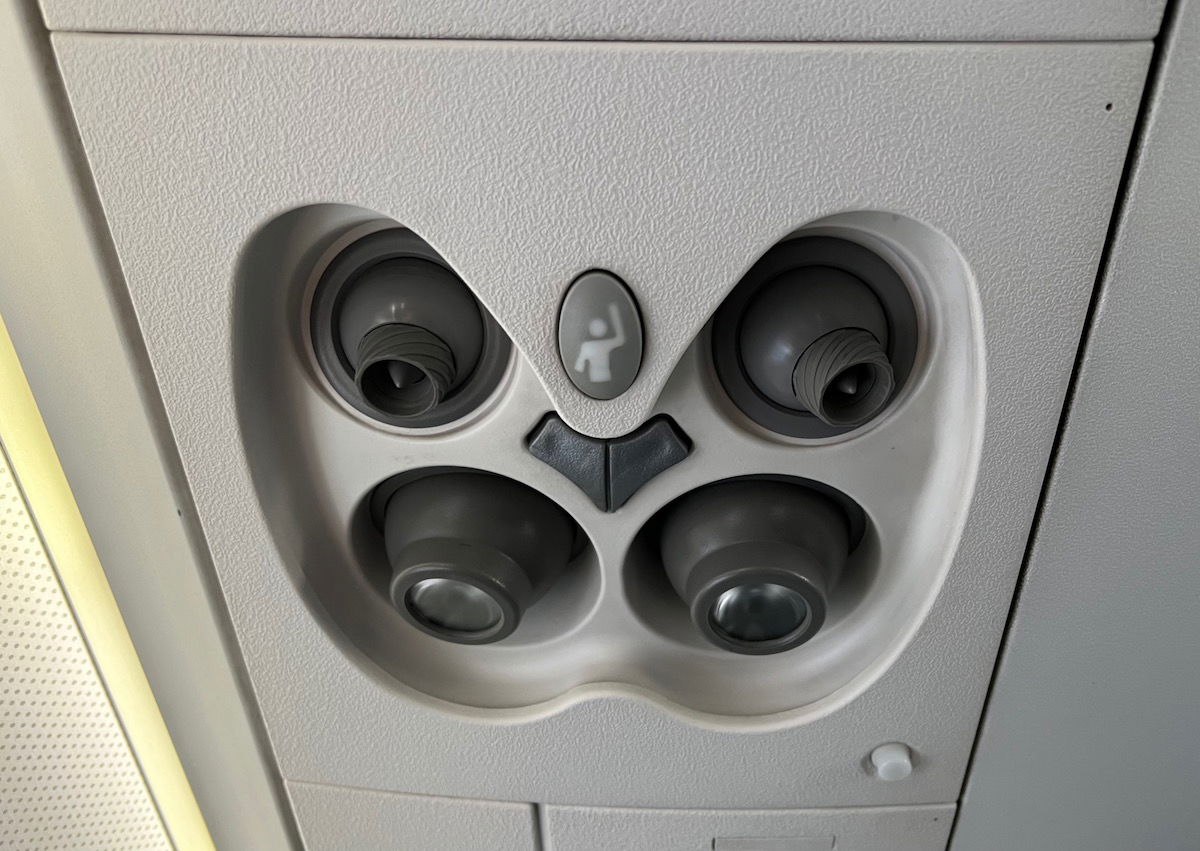 There was also a bottle of water waiting at each seat.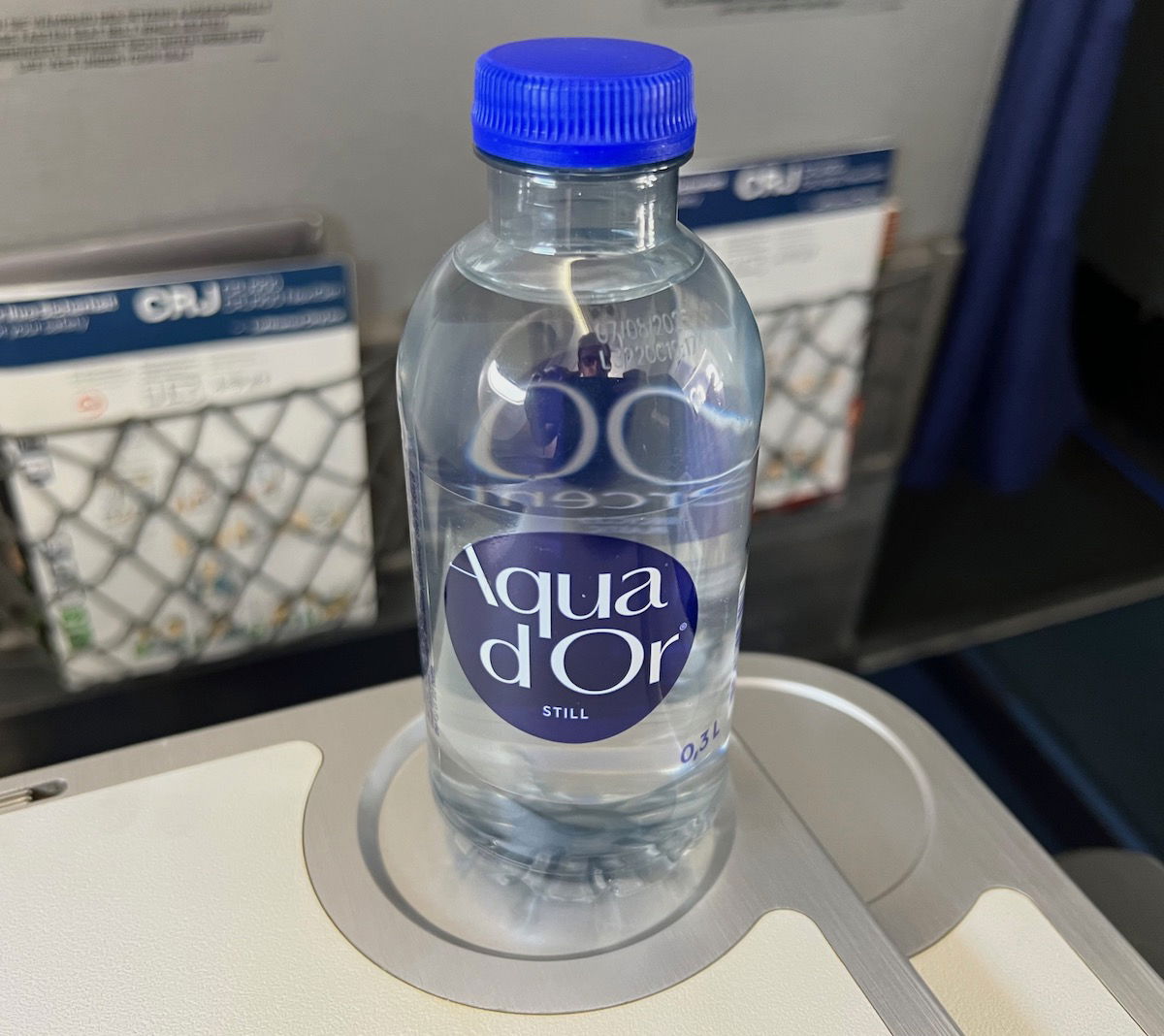 I won't be reviewing the return flight separately, so let me just share some pictures of what my seat was like on the return, when I was in seat 8A (also business class).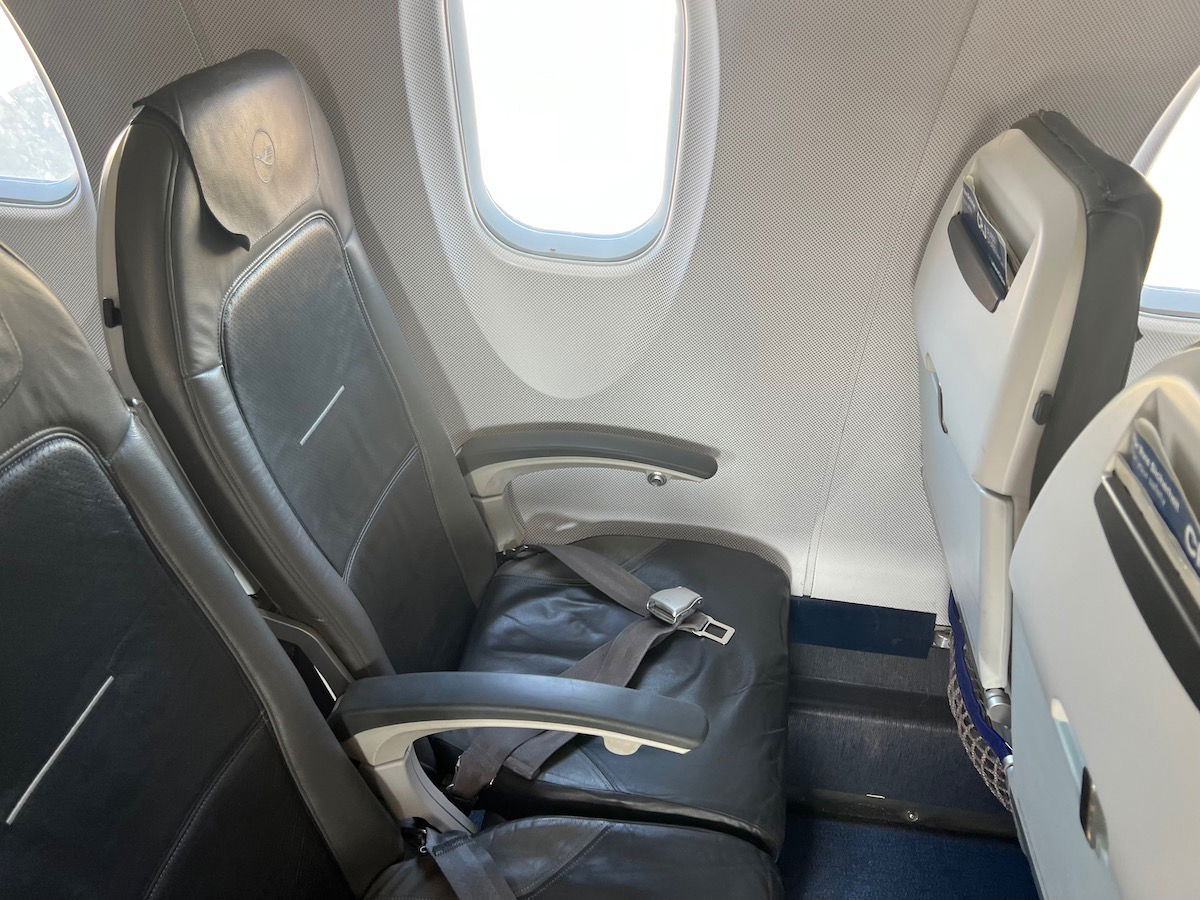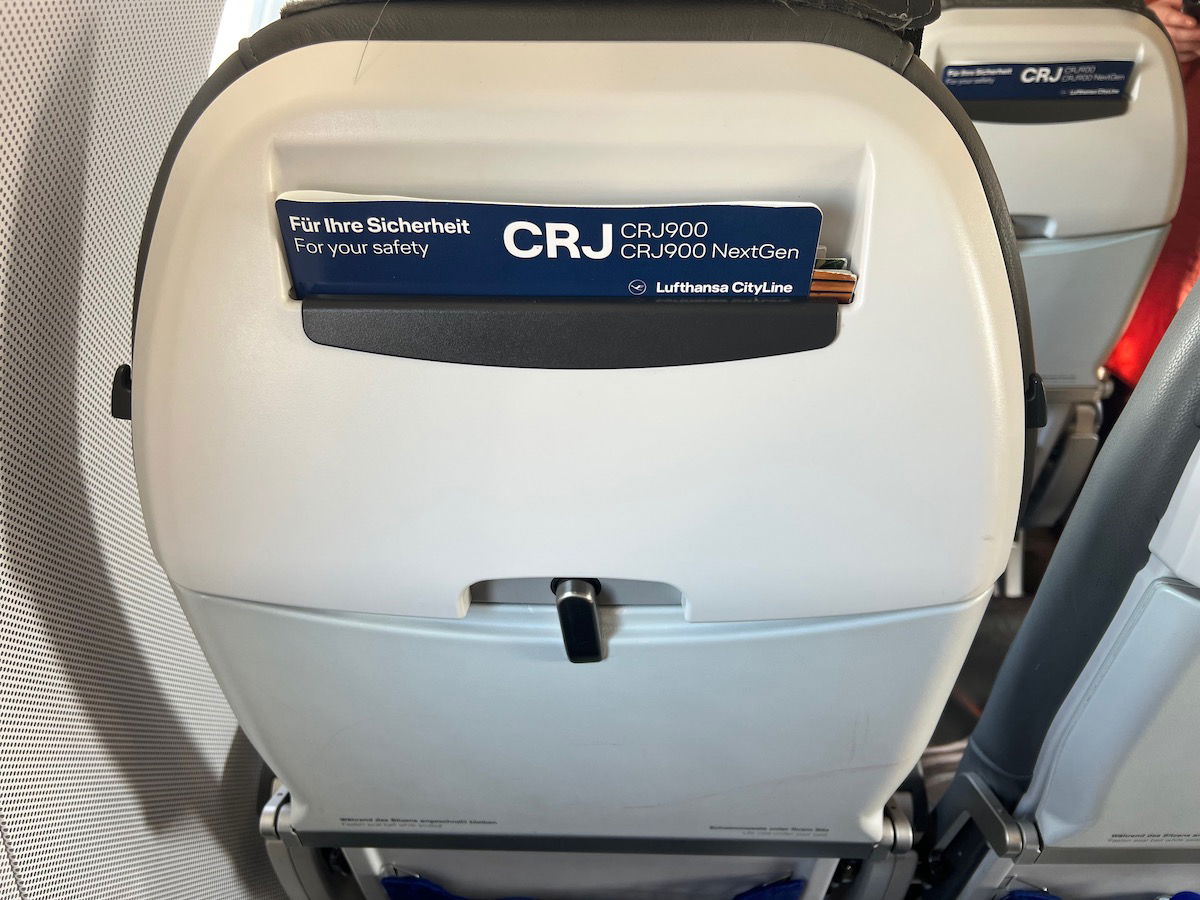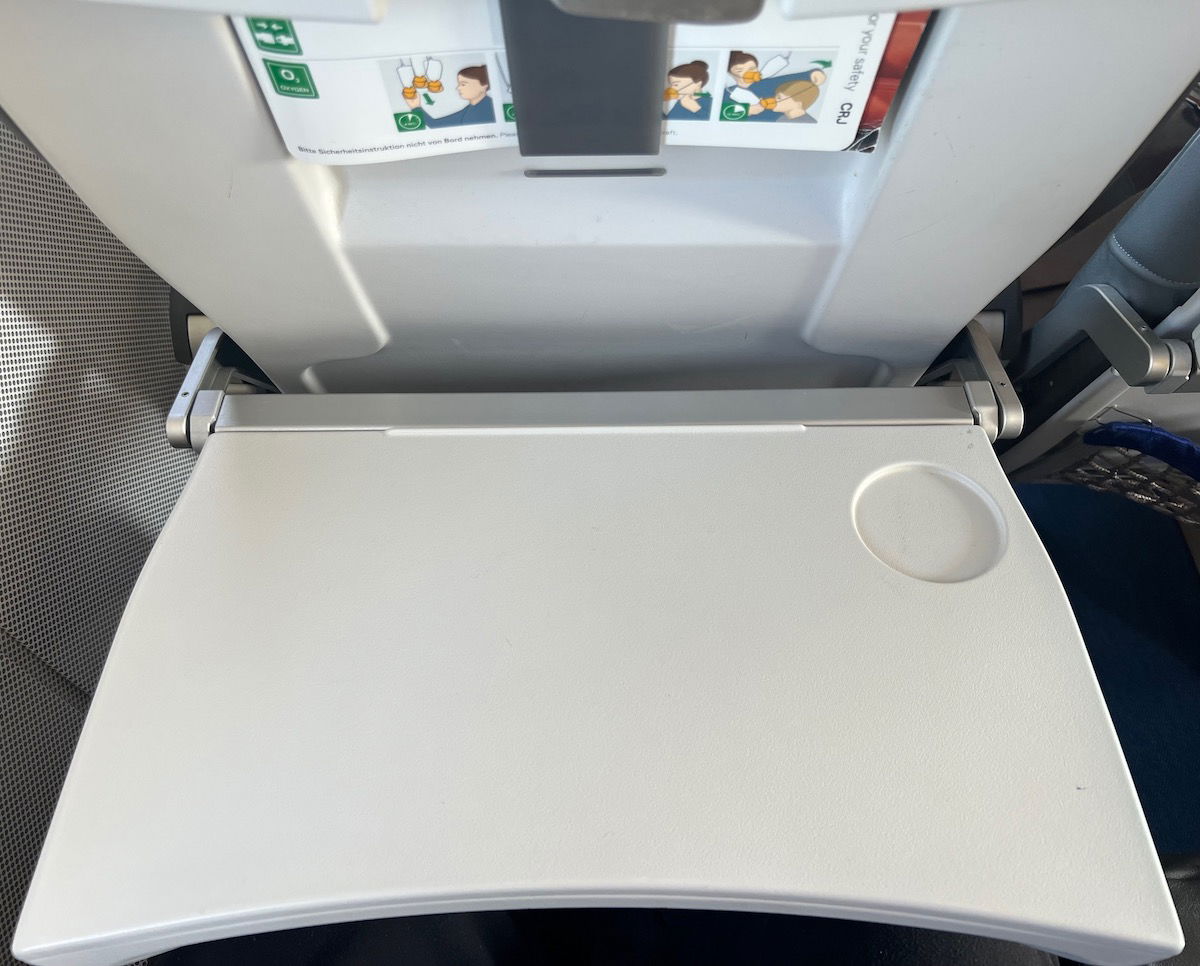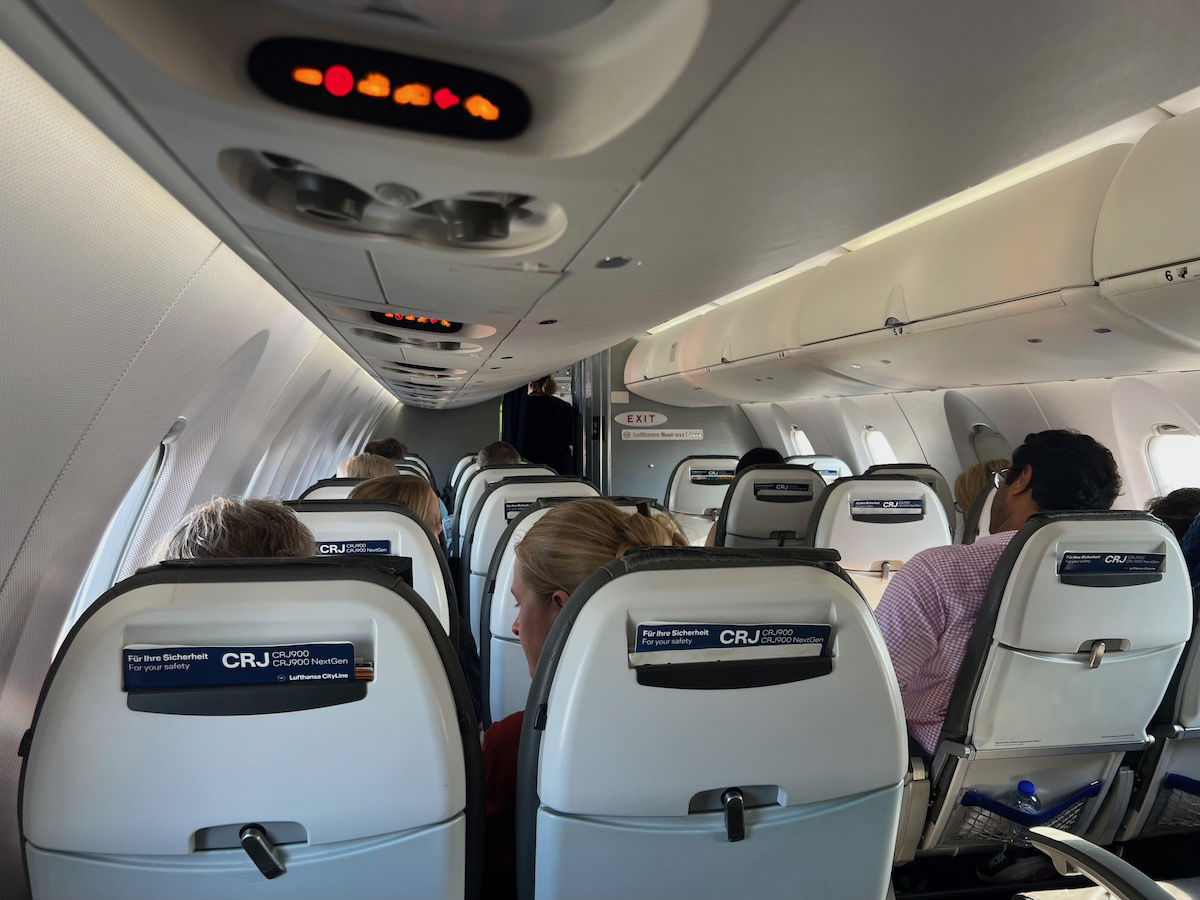 Note that Lufthansa's CRJ-900s don't have Wi-Fi, streaming entertainment, or any power outlets, so they're pretty basic.
Lufthansa CRJ-900 departure from Munich
While boarding started late, it was efficient once it got going, and all passengers were boarded by 7:55AM.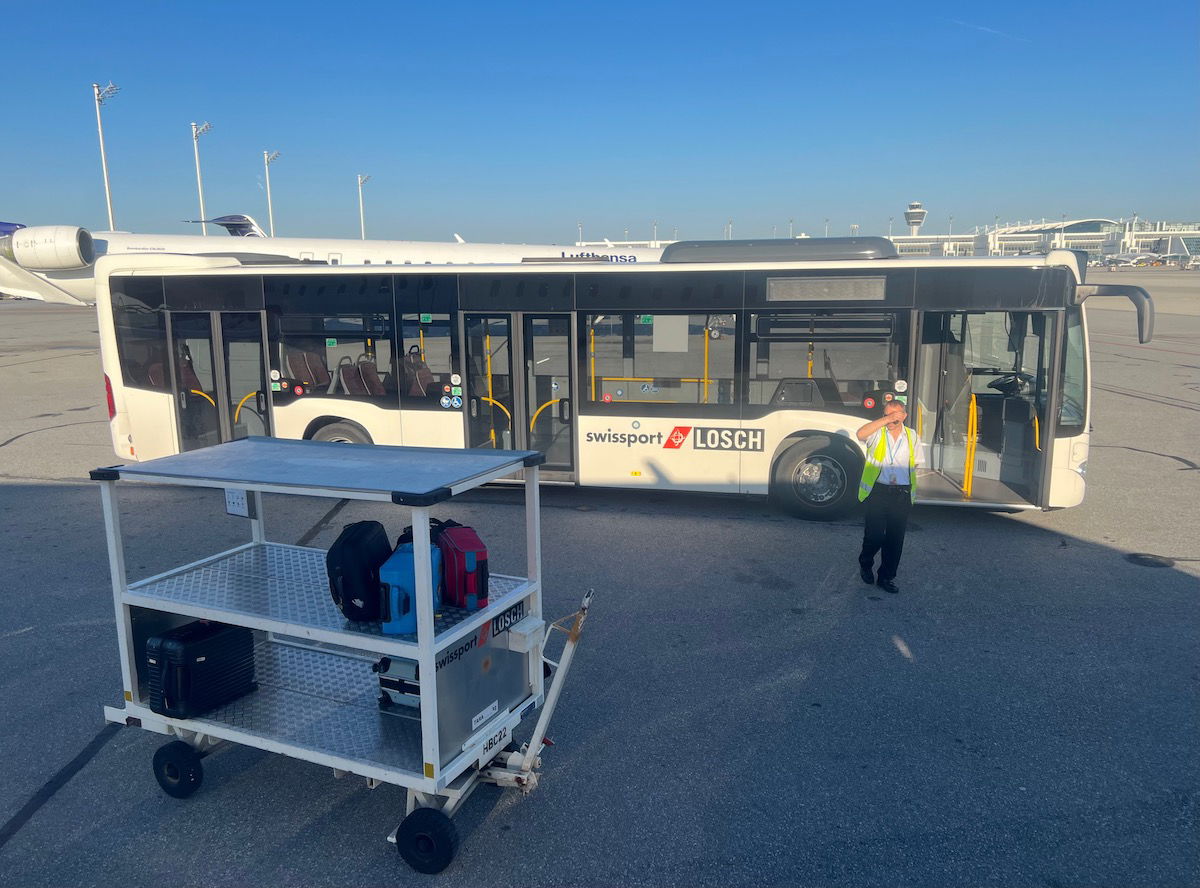 While waiting to depart, I quite enjoyed the views of the taxiway from our remote stand, as I saw a Lufthansa A380 taxiing, as well as a Singapore Airlines A350 being towed.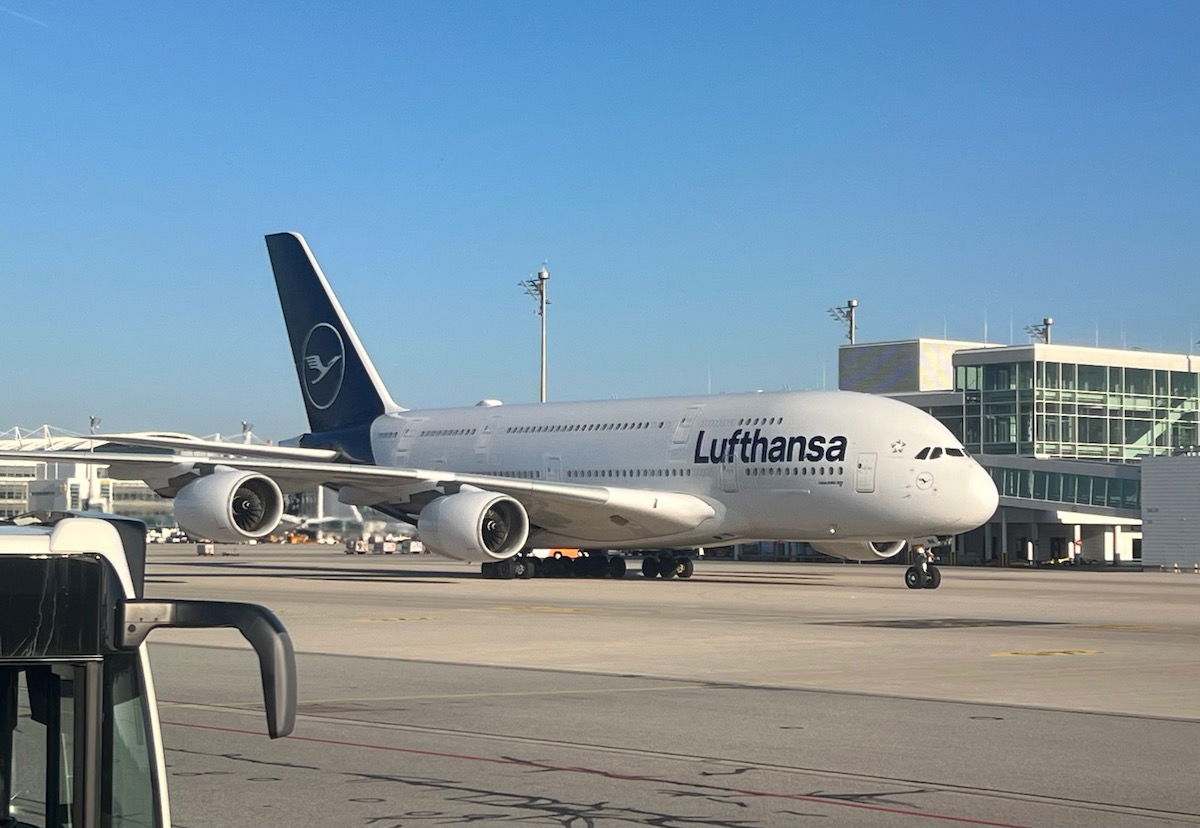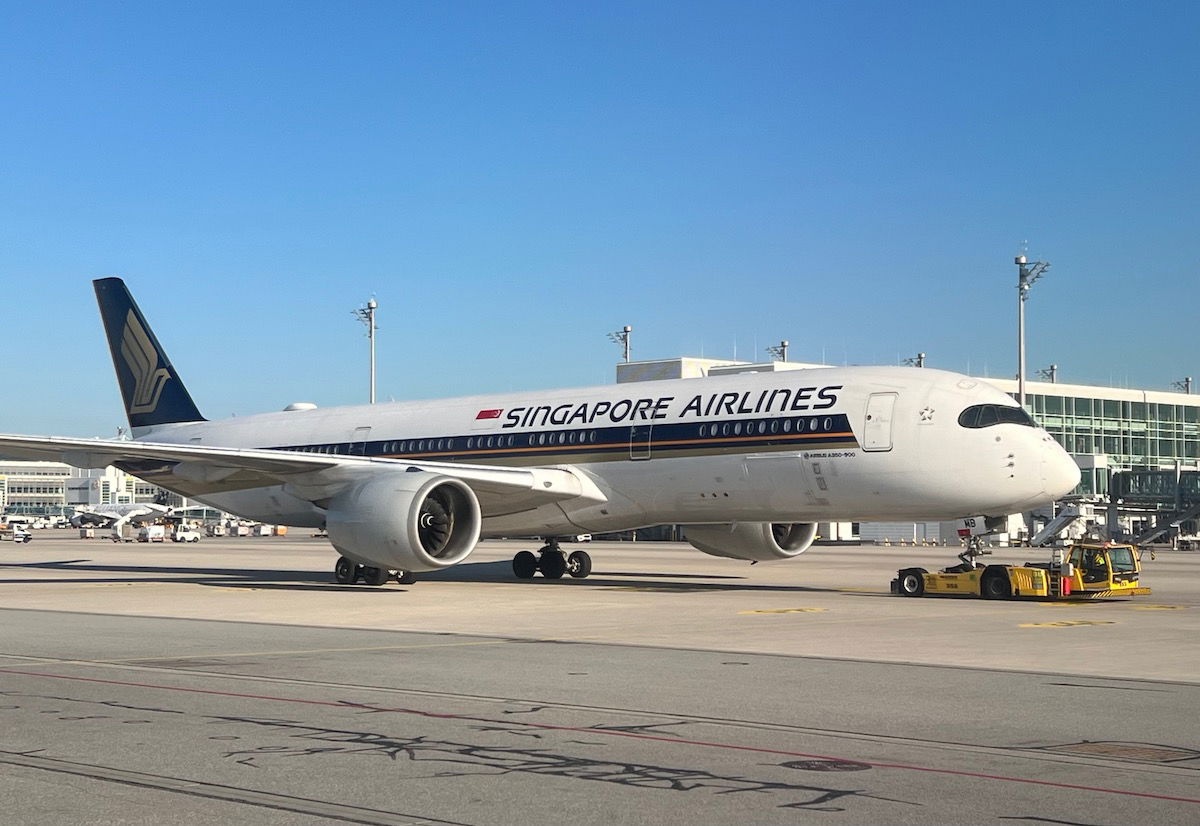 At around 8AM, the captain made his welcome aboard announcement, and apologized for the delay, which he blamed on a staff shortage for ground handlers. He advised us of our imminent departure, and our flight time of roughly 35 minutes.
By 8:05AM, the main cabin door closed, at which point the crew performed the manual safety demonstration. Then at 8:10AM we began our taxi — one advantage of these remote stands is that no pushback is required, so you can just immediately start taxiing once the engines are started.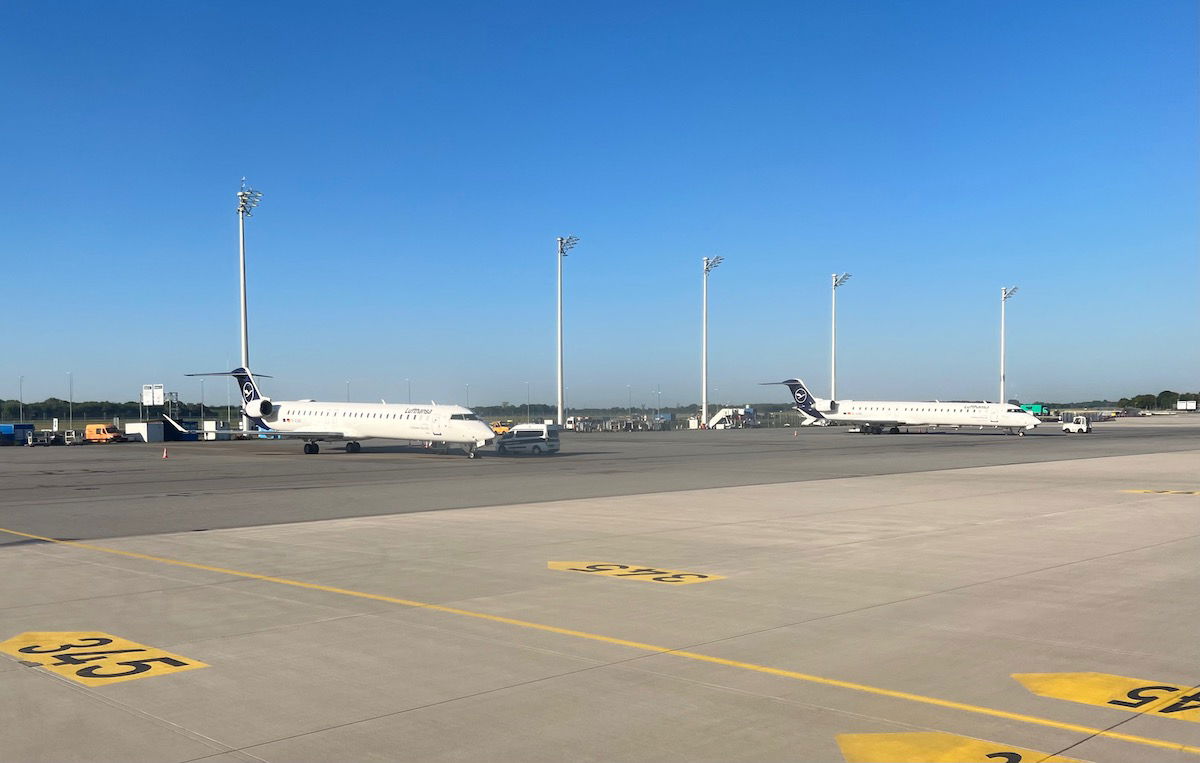 We had a pretty quick taxi, and by 8:20AM we were cleared for takeoff on runway 8R. The CRJ-900 feels like quite the rocket during takeoff, in terms of acceleration and climb. It was an absolutely stunning day to fly, and routes don't get much more scenic than Munich to Zurich.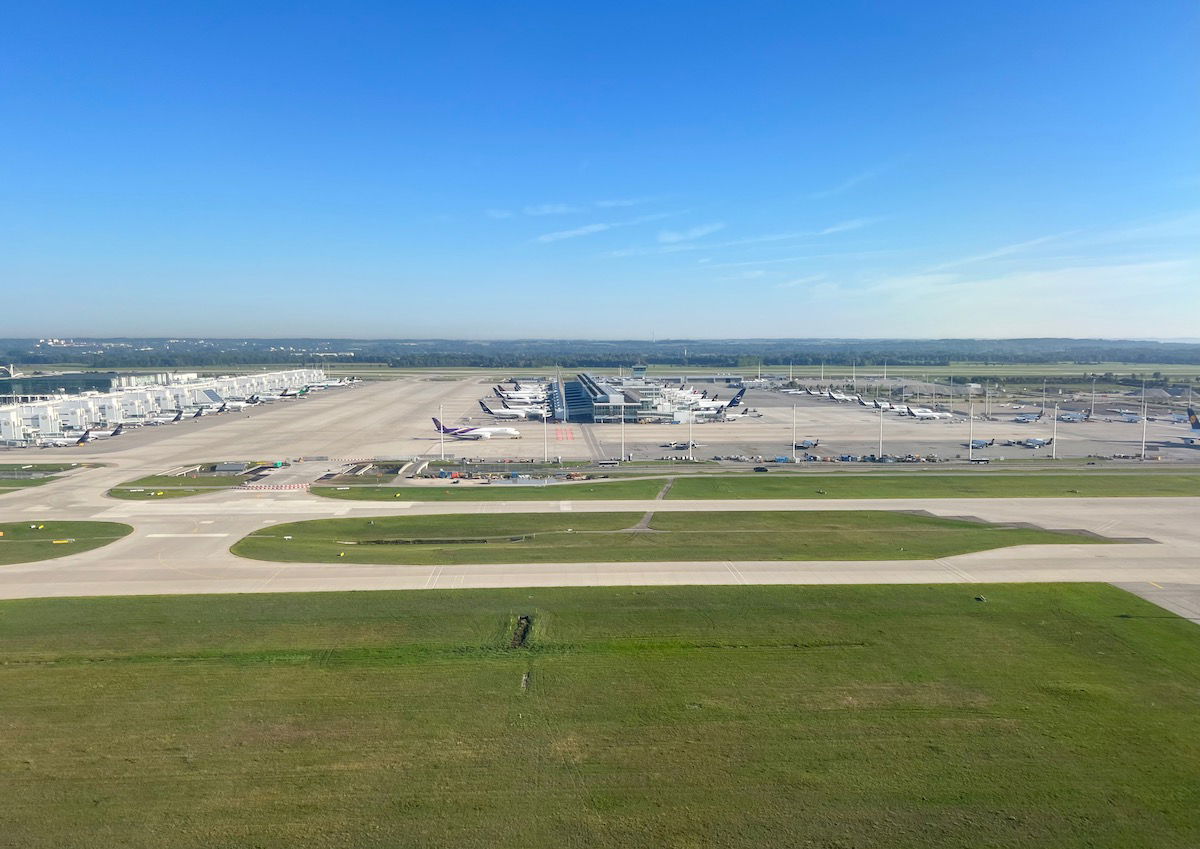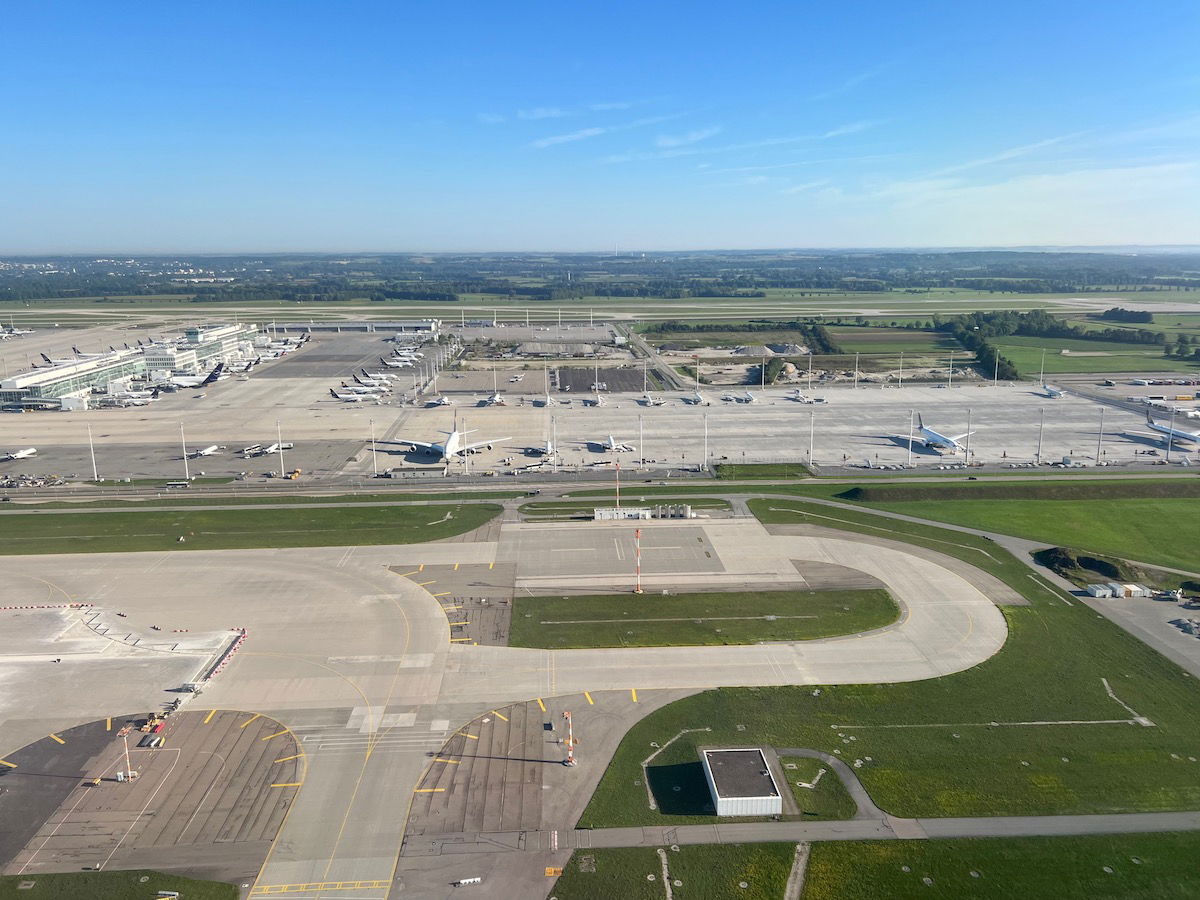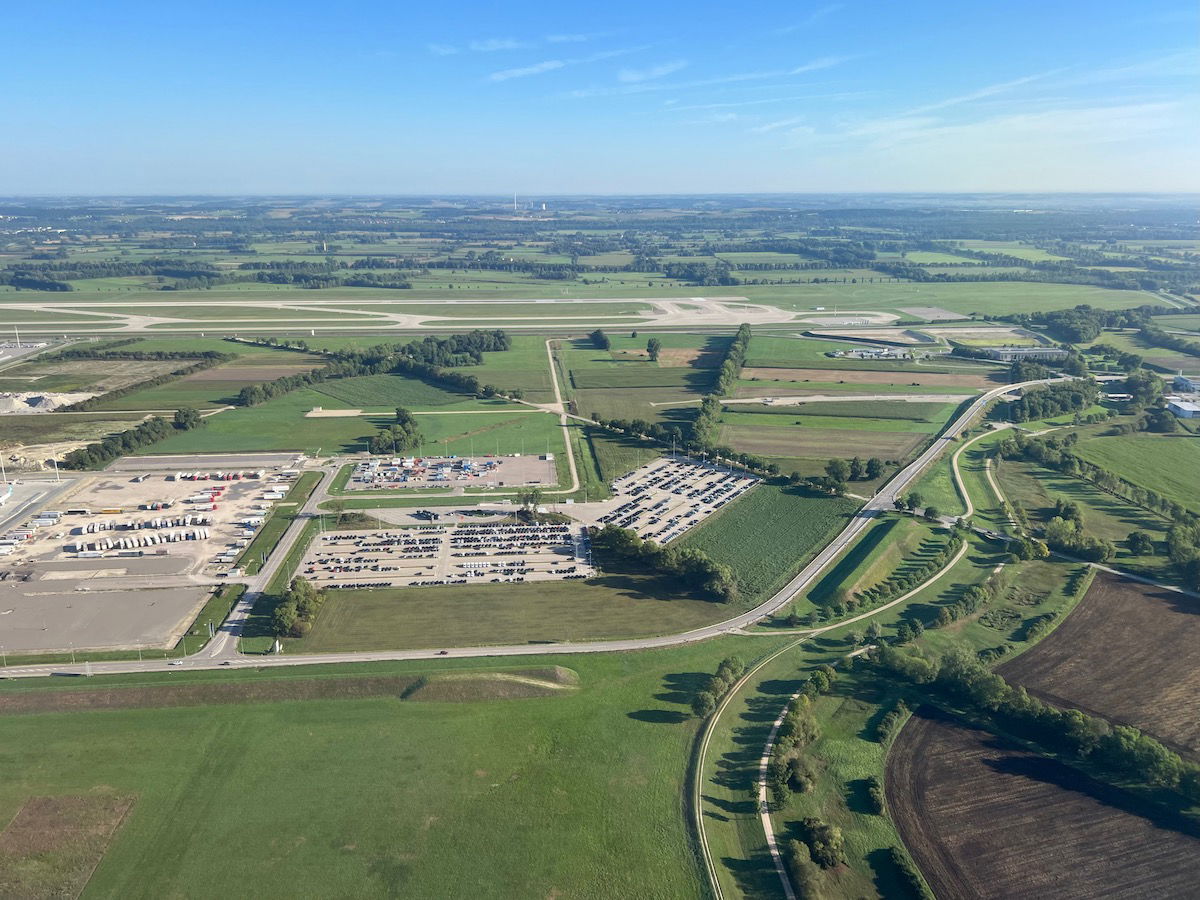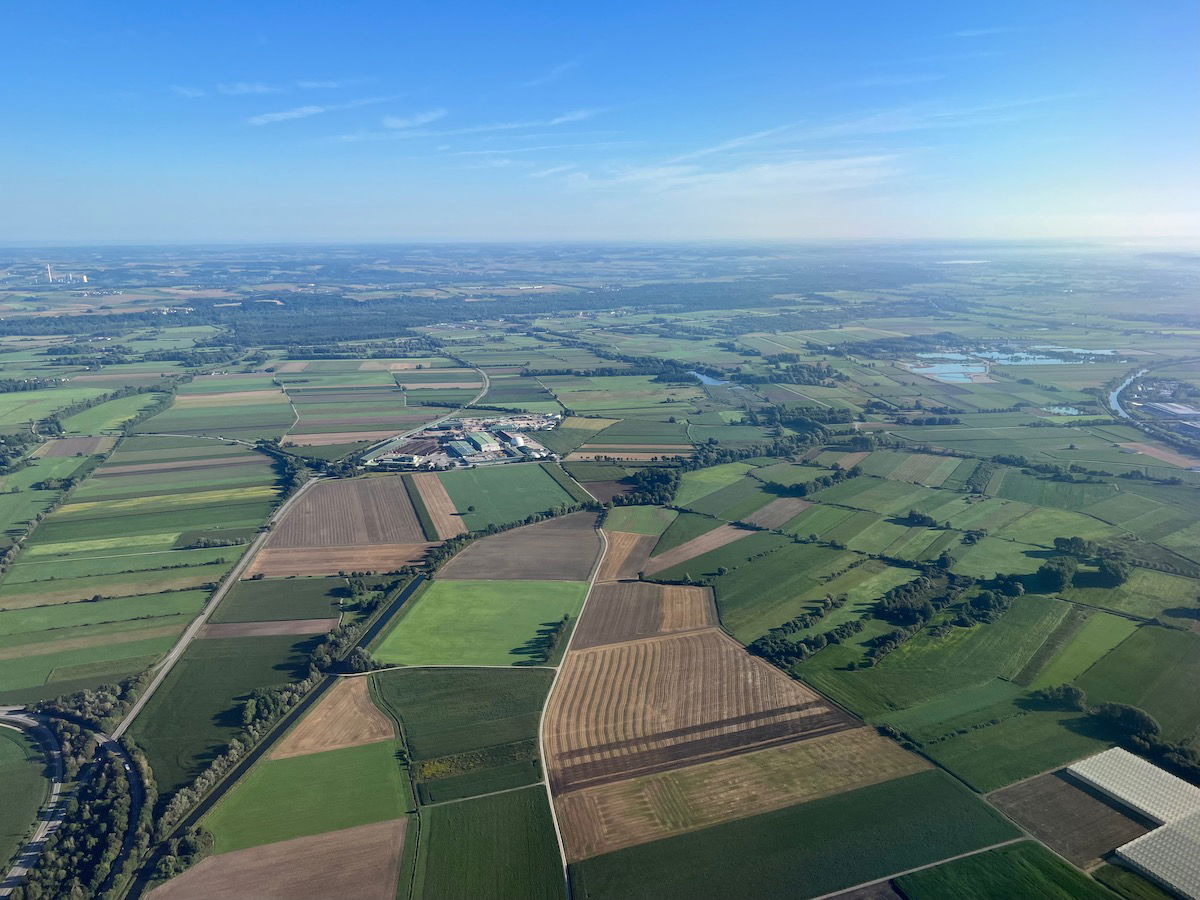 The seatbelt sign was turned off about five minutes after takeoff.
Lufthansa business class snack service
As soon as we were airborne, the crew sprung into action, and began the inflight service. I'm so used to having exactly the same snack setup in Lufthansa's intra-Europe business class, so it's interesting to note that these CRJ-900s have a different service. I suspect this is due to a lack of galley space, which is fair enough.
On this flight, the snack consisted of a little basket, which had some granola with berries and milk, an apple, and a chocolate bar of sorts.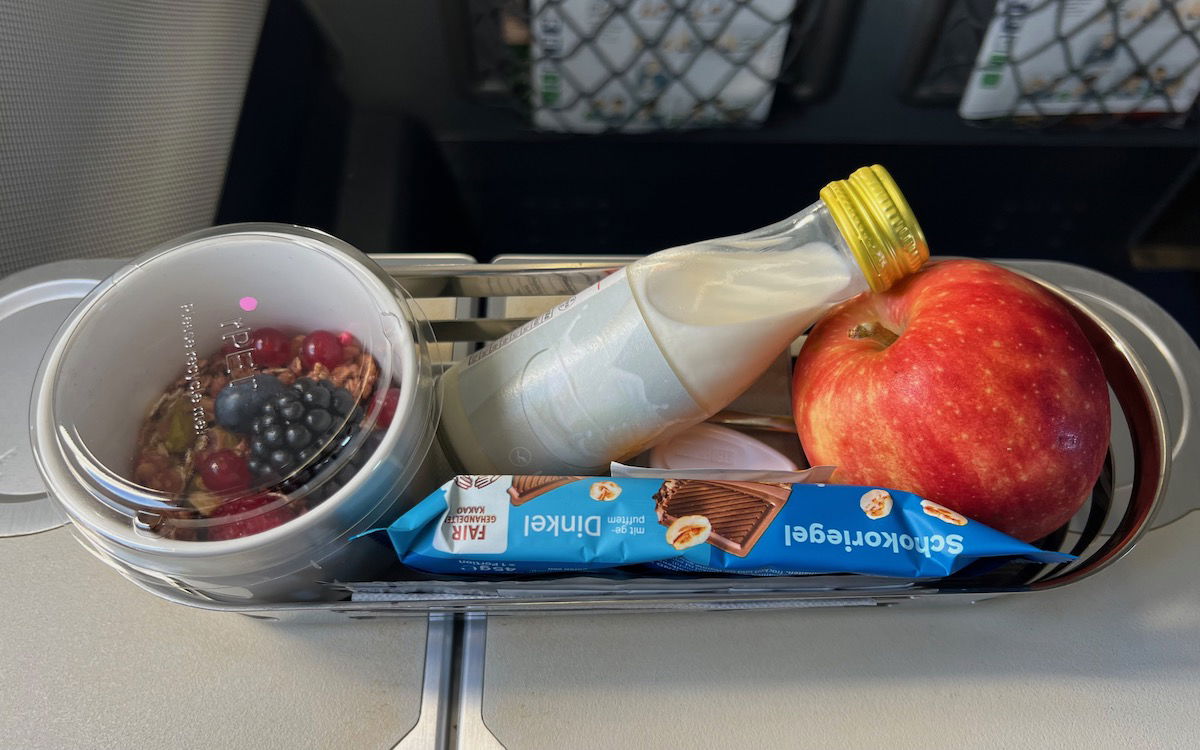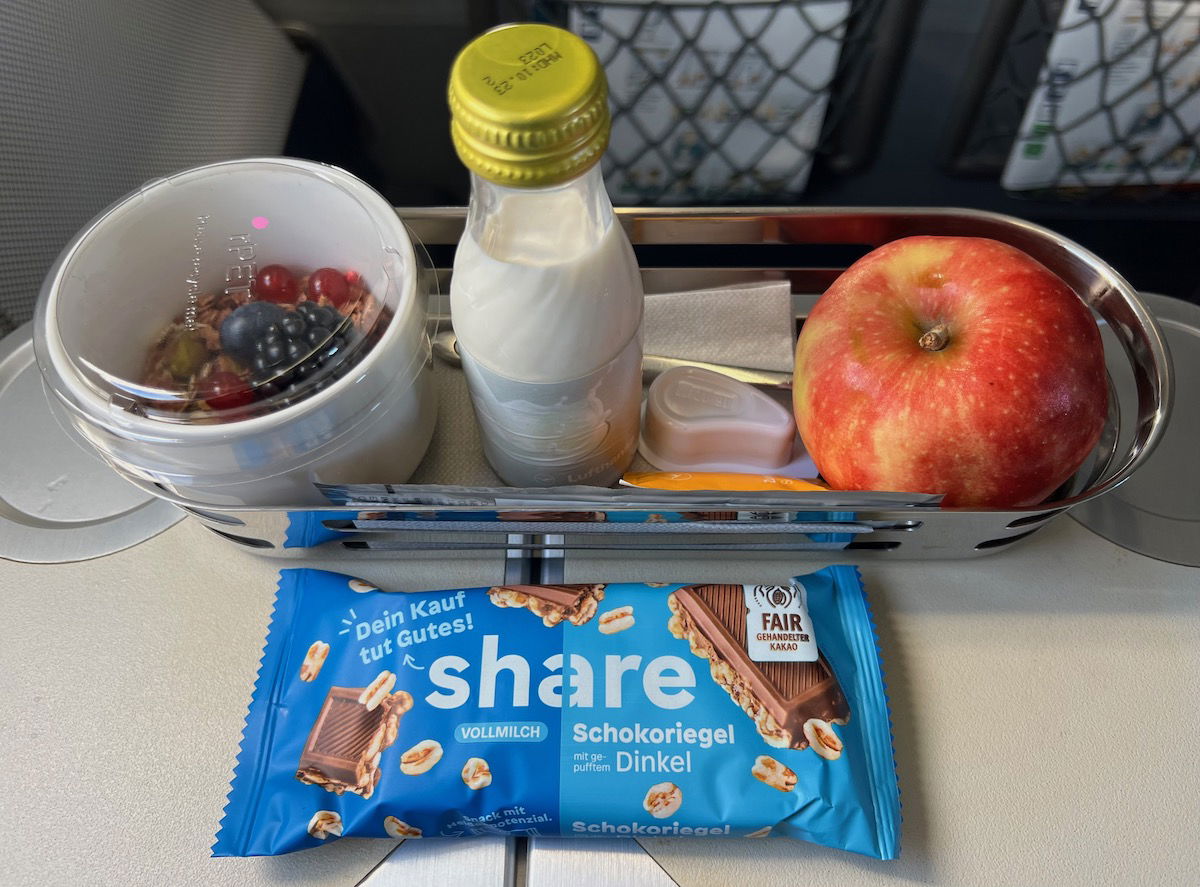 The snacks were distributed first, and then a cart was rolled down the aisle with drinks. I ordered a coffee, which was served in the typical Lufthansa business class coffee cup.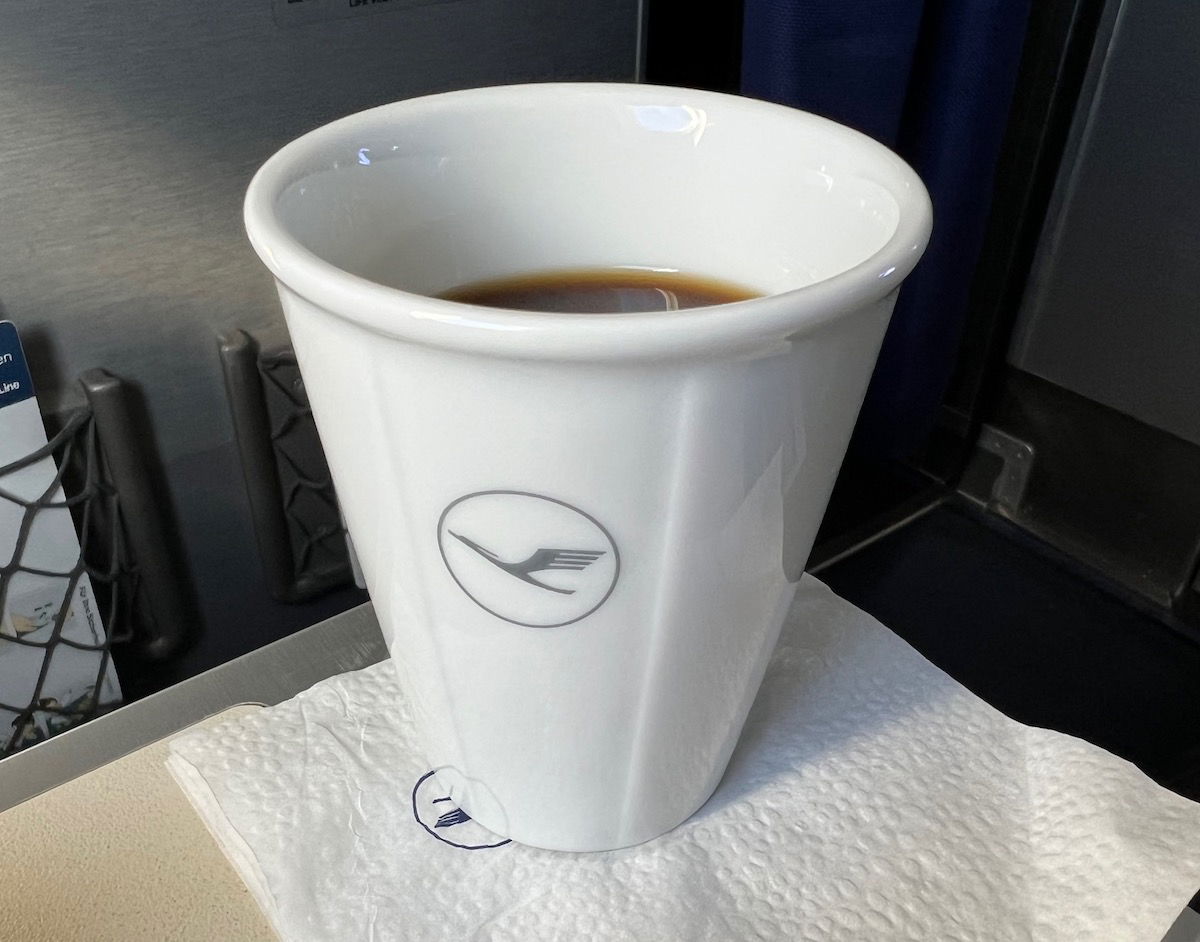 On the descent, business class passengers were offered a nougat chocolate.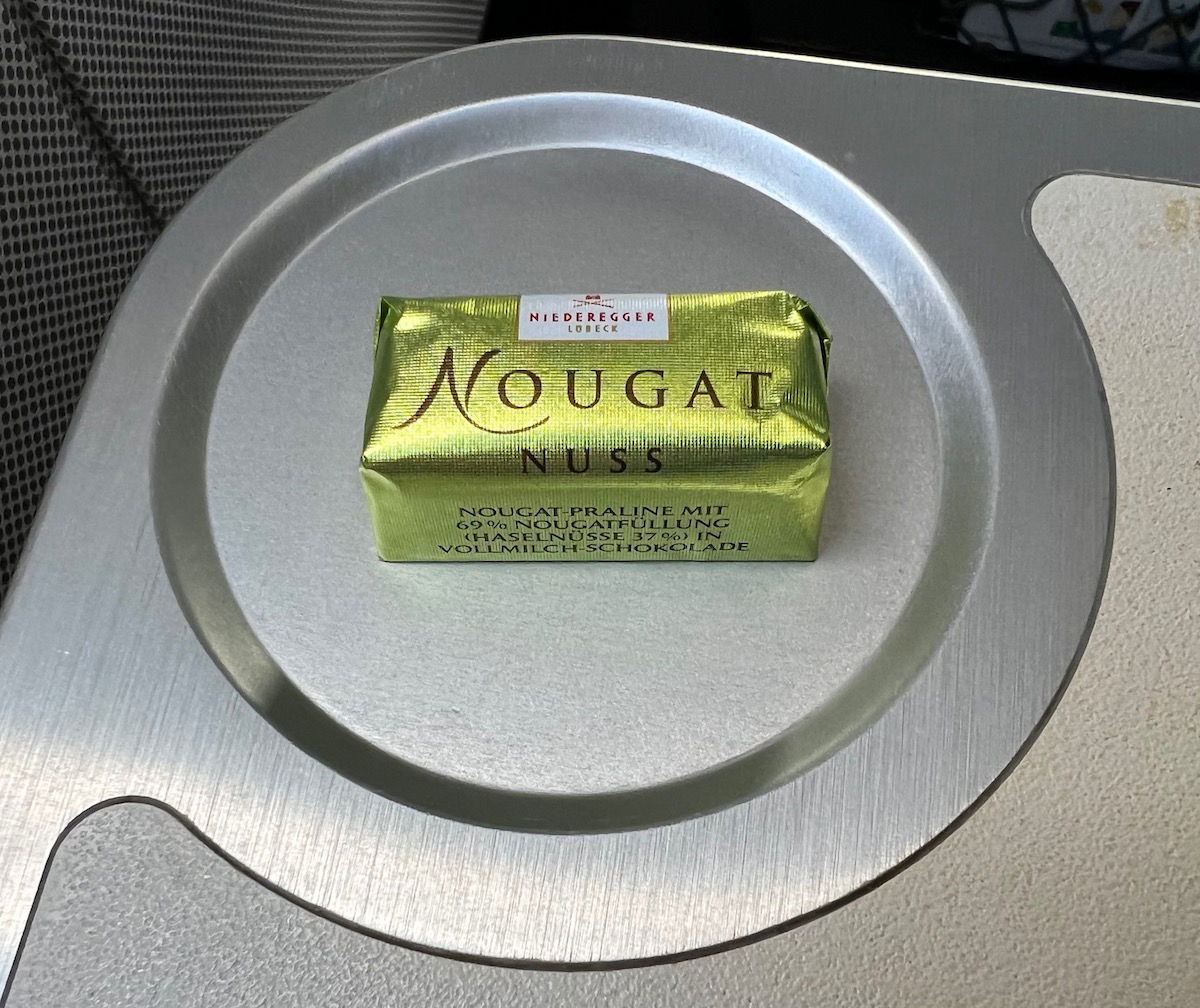 Then the crew came through the cabin to offer all passengers (including those in economy) a standard Lufthansa branded chocolate.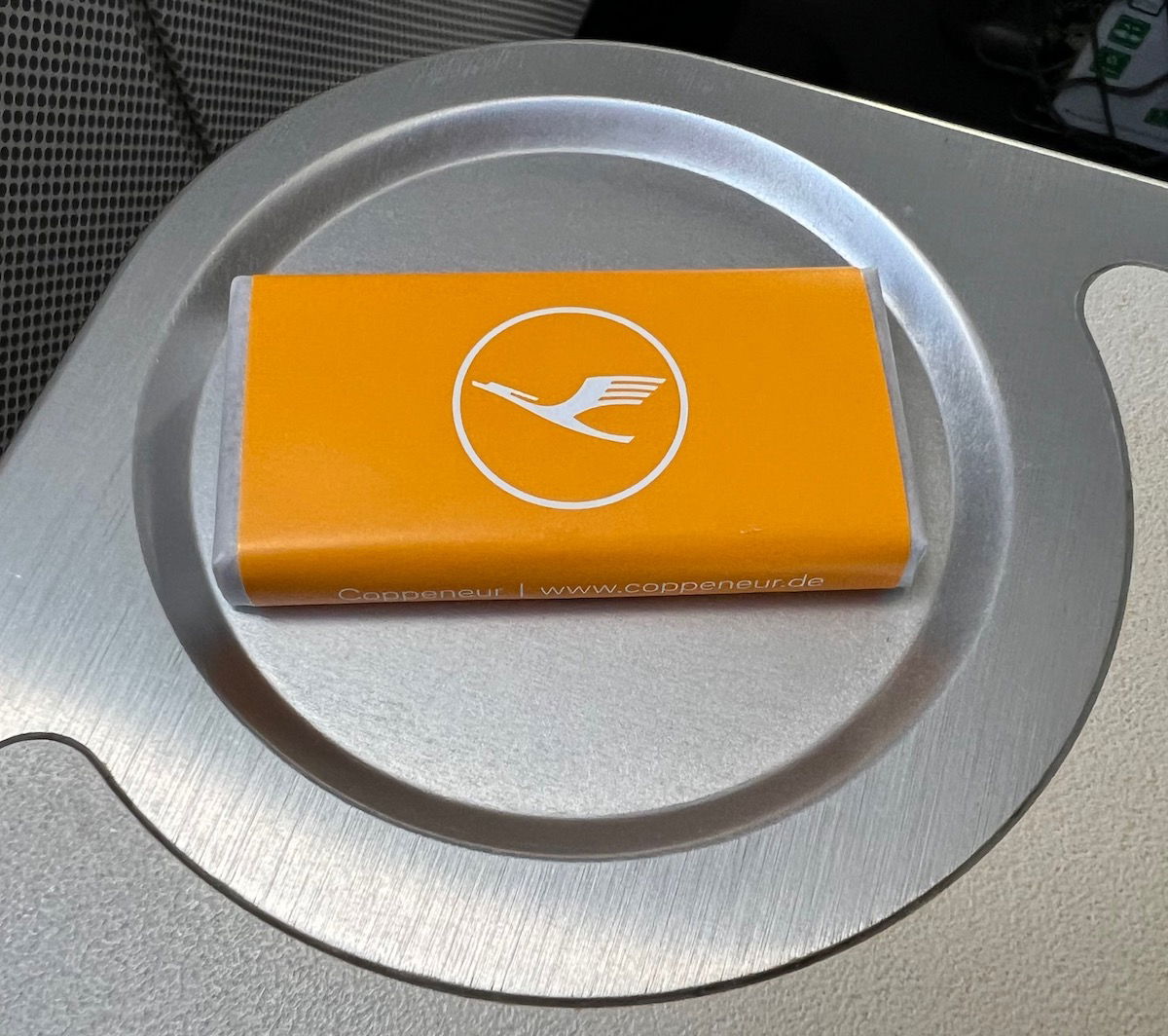 That's quite a bit of service for such a short flight!
Below is what the snack looked like on the return, which was more of a lunch snack (rather than a breakfast snack). This consisted of the same apple and chocolate bar, along with some sort of an egg salad sandwich.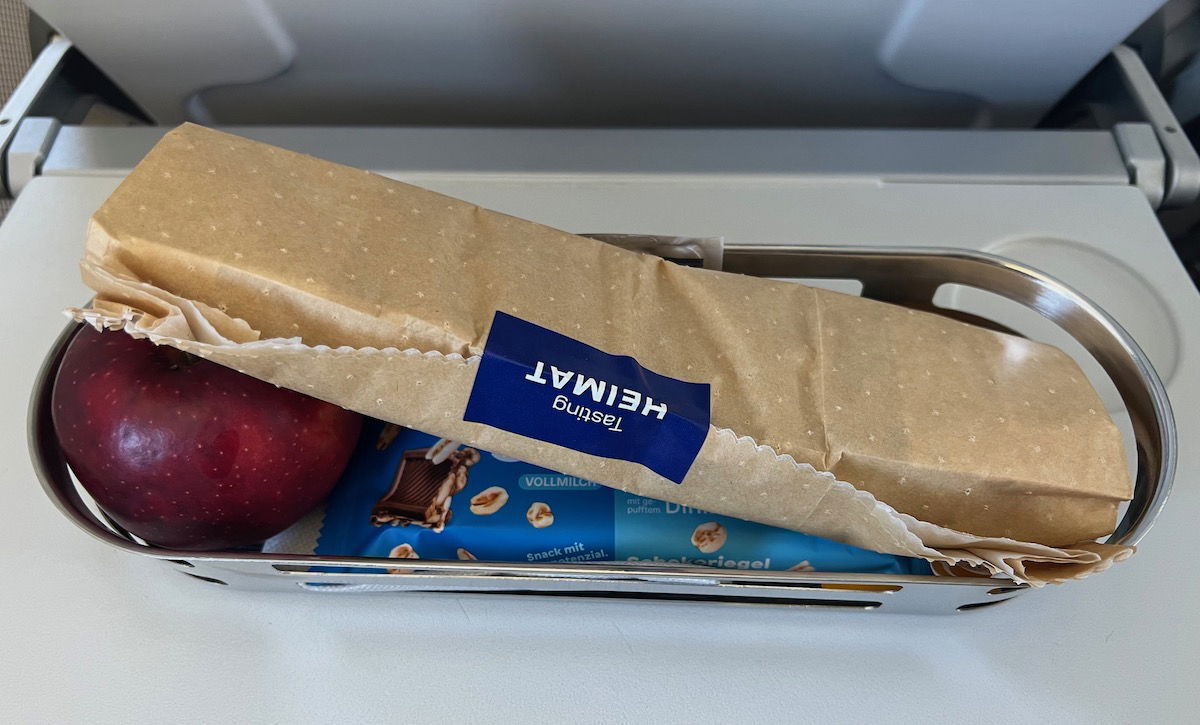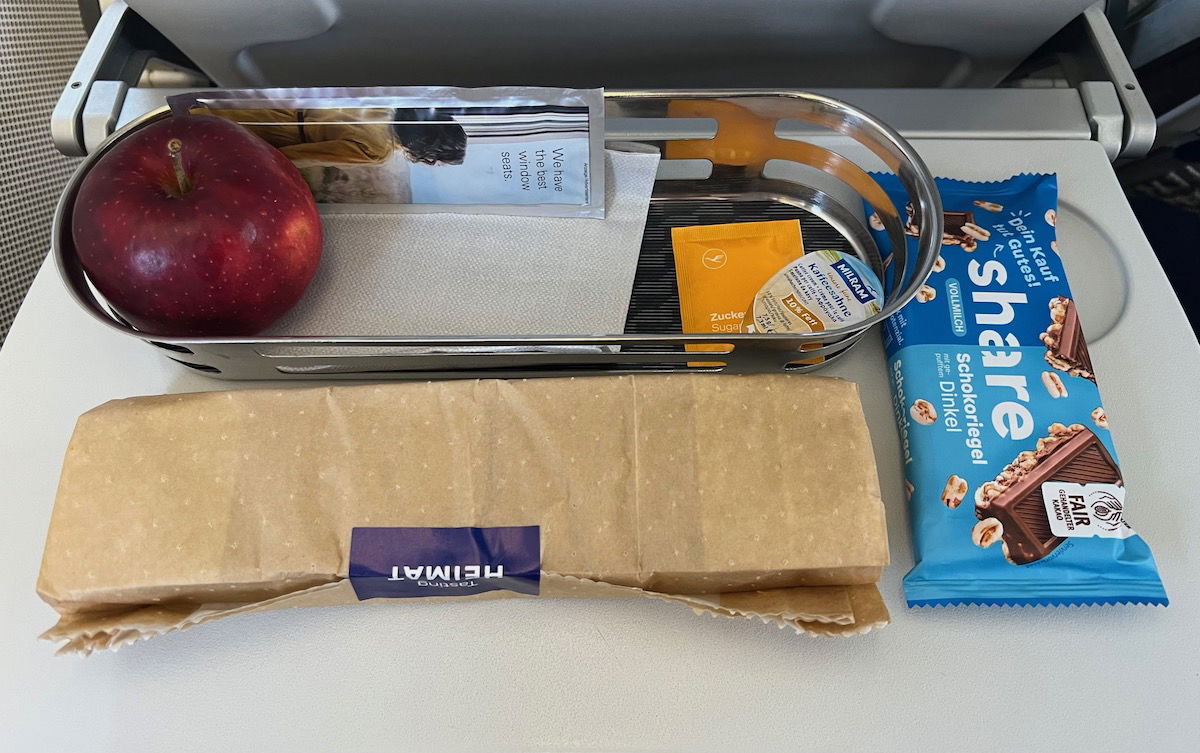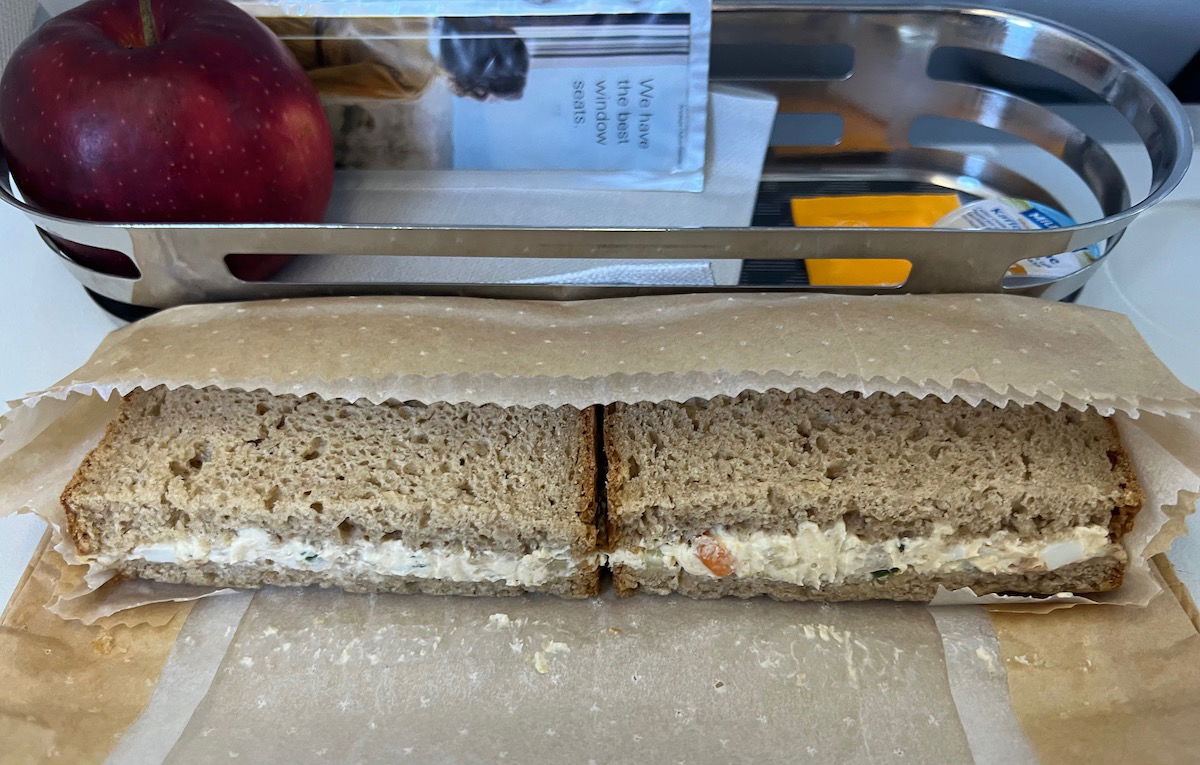 Lufthansa CRJ-900 business class lavatory
The Lufthansa CRJ-900 has one business class lavatory at the front right of the cabin, right behind the galley and across from row one.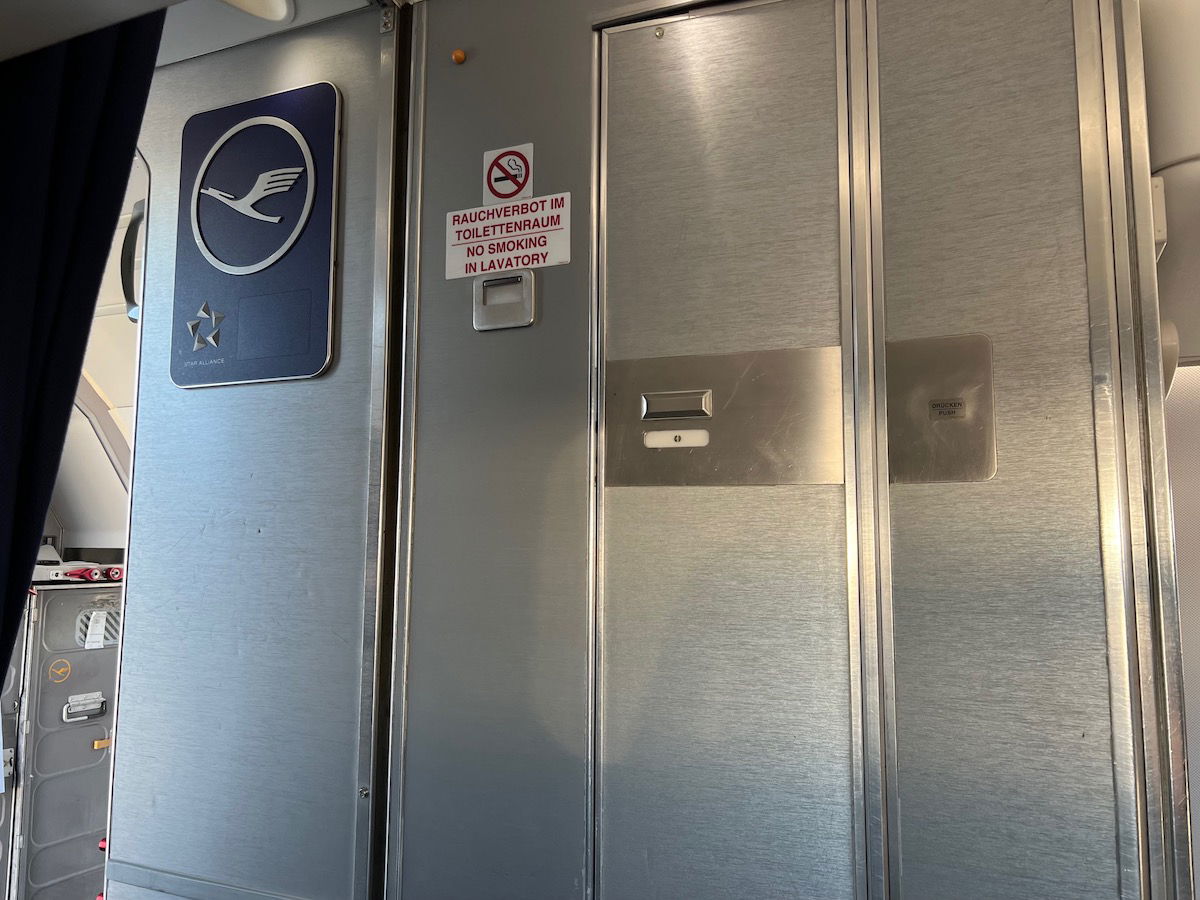 I don't often get claustrophobic in airplane bathrooms, but am I the only one who gets legitimately uncomfortable in CRJ bathrooms?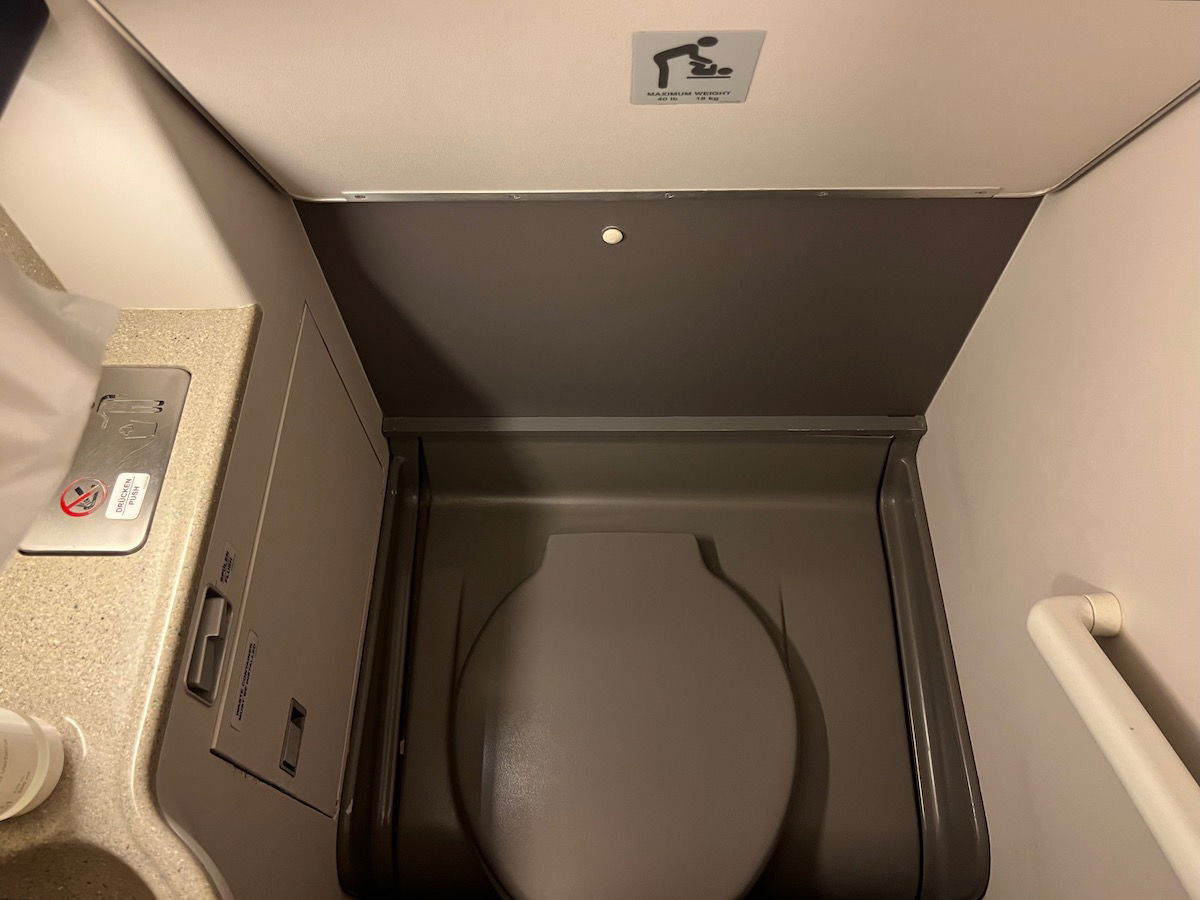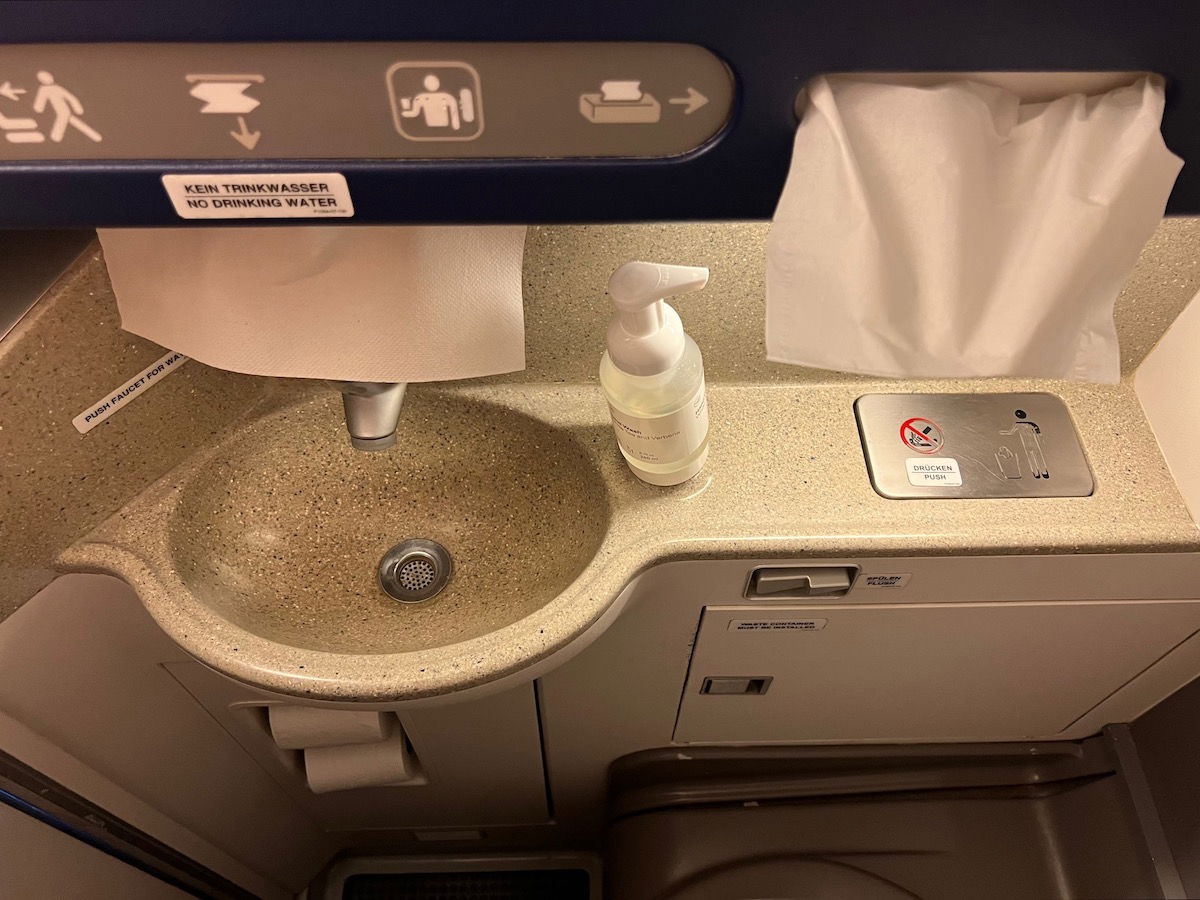 Lufthansa CRJ-900 arrival in Zurich
There's nothing quite like flying to Switzerland (be it Geneva or Zurich) in terms of the views. About 20 minutes after takeoff, the seatbelt sign was turned on in anticipation of our arrival. As you'd expect, my eyes were just glued out the window for the entire descent. I'll let the pictures speak mostly for themselves.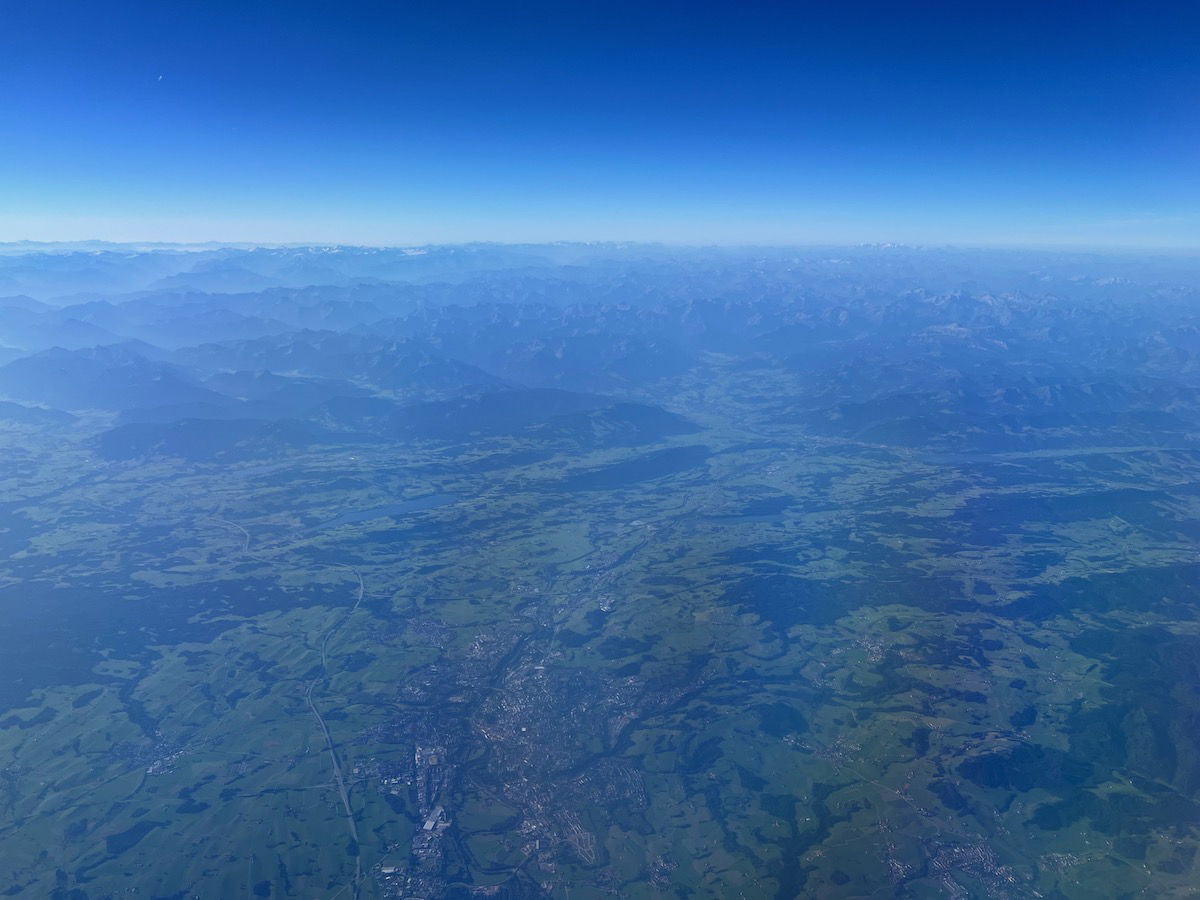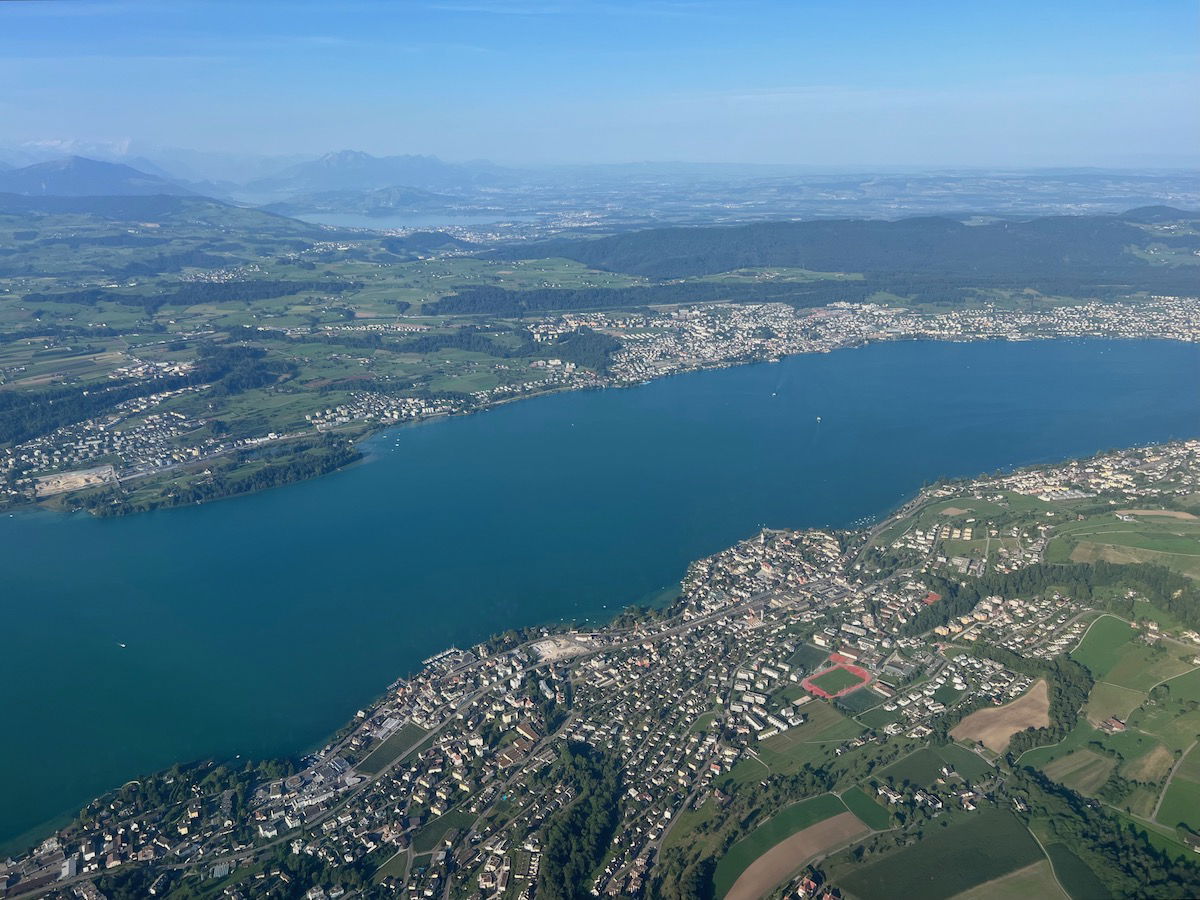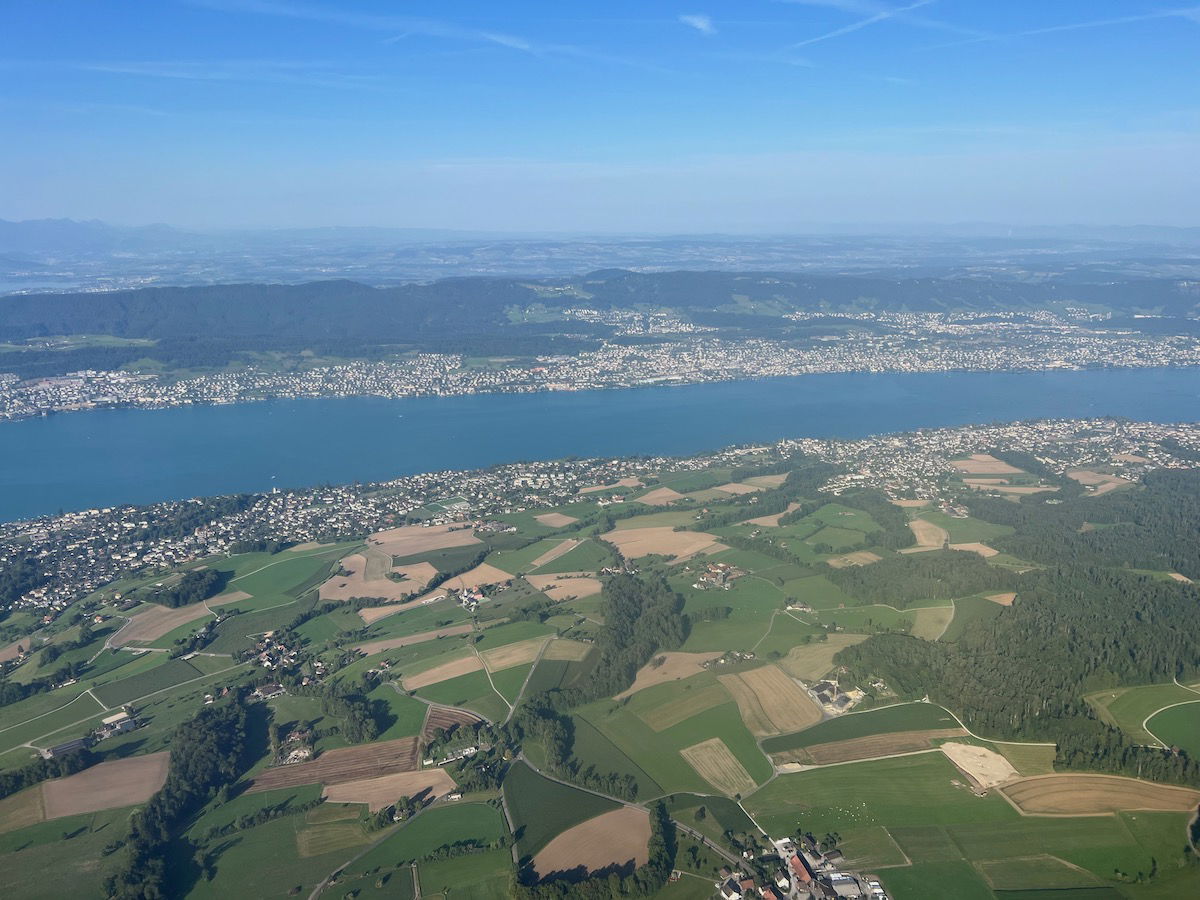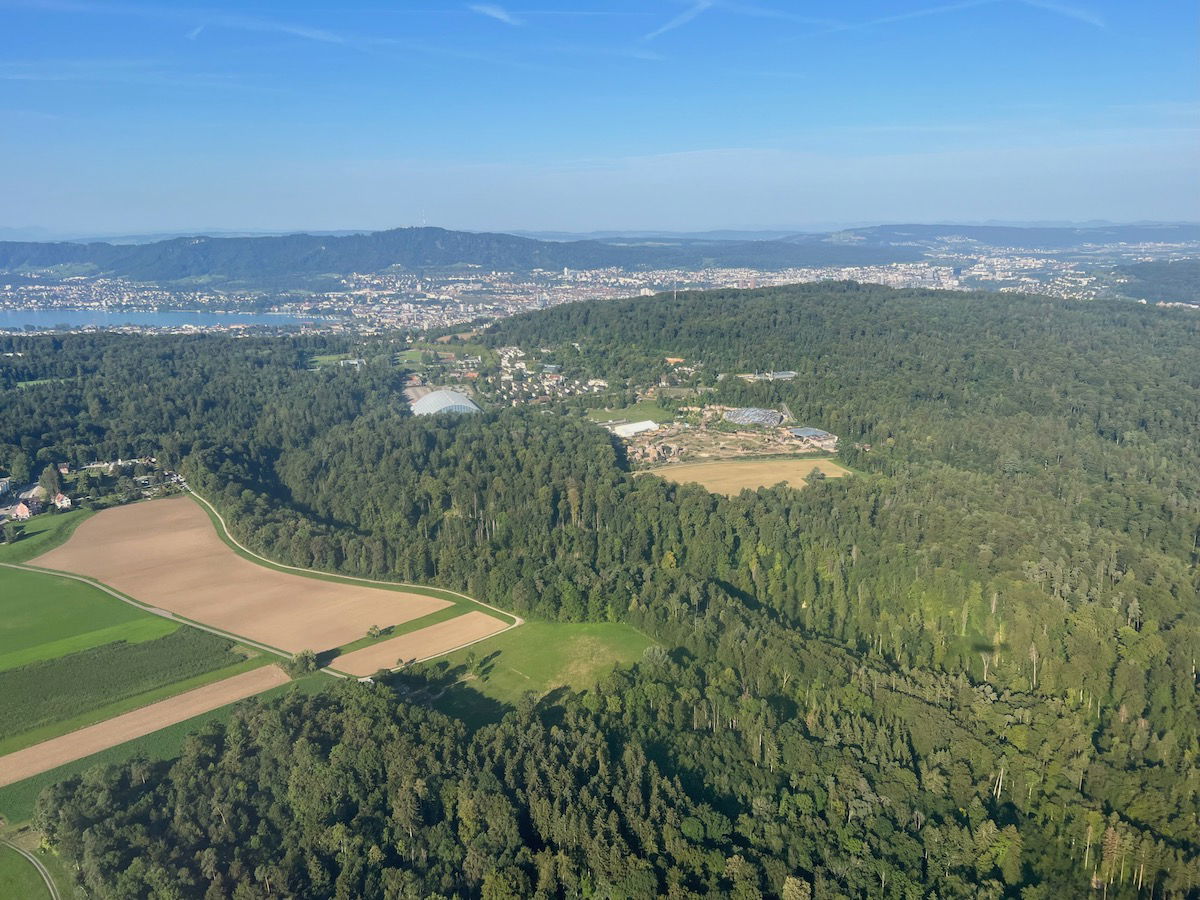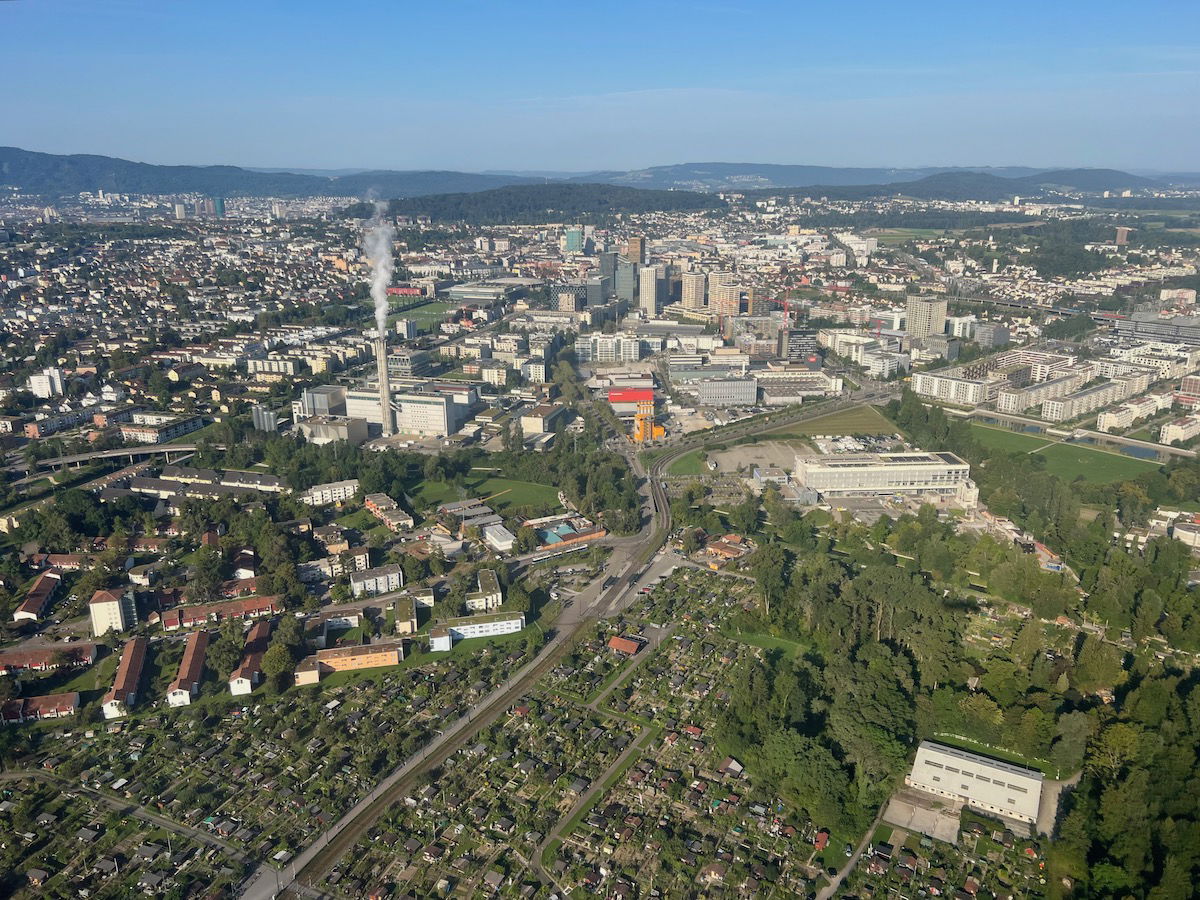 We touched down in Zurich at 8:55AM.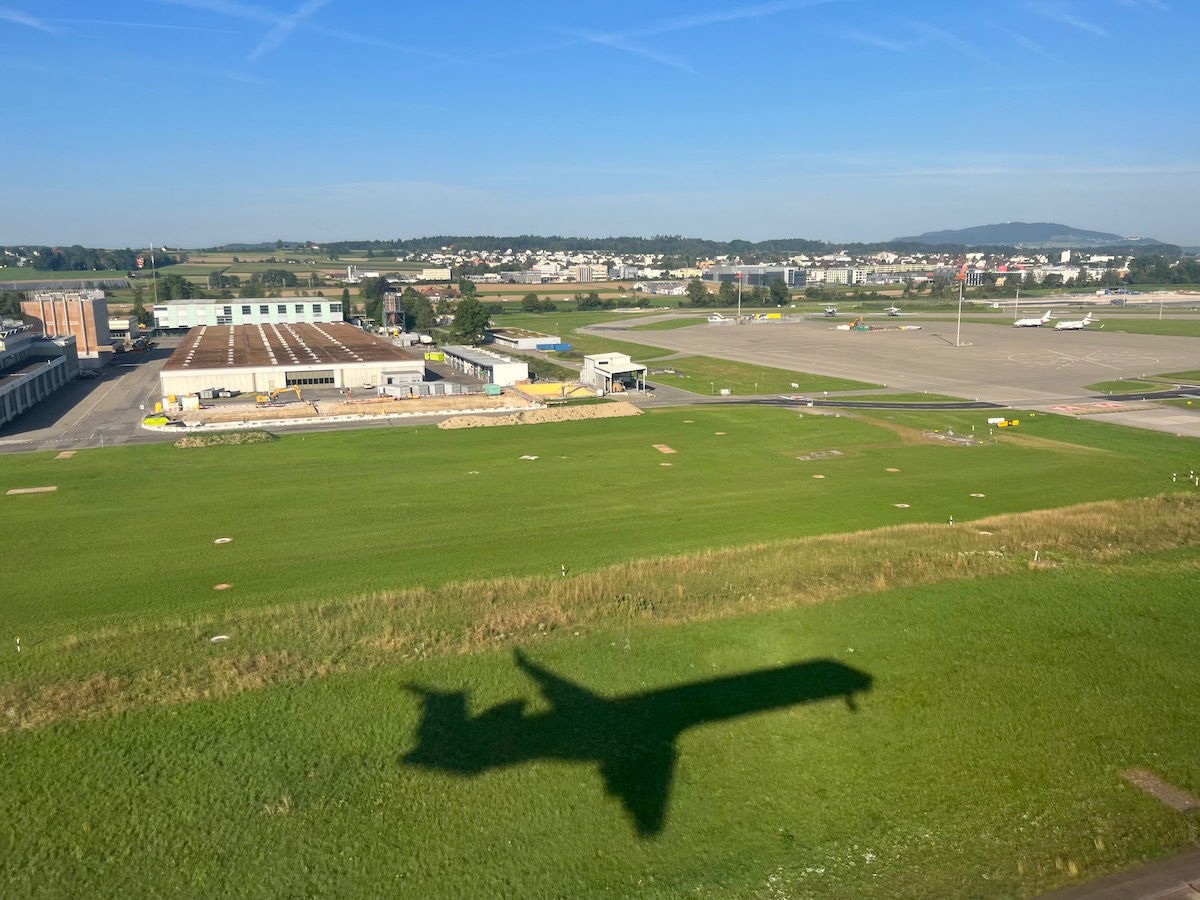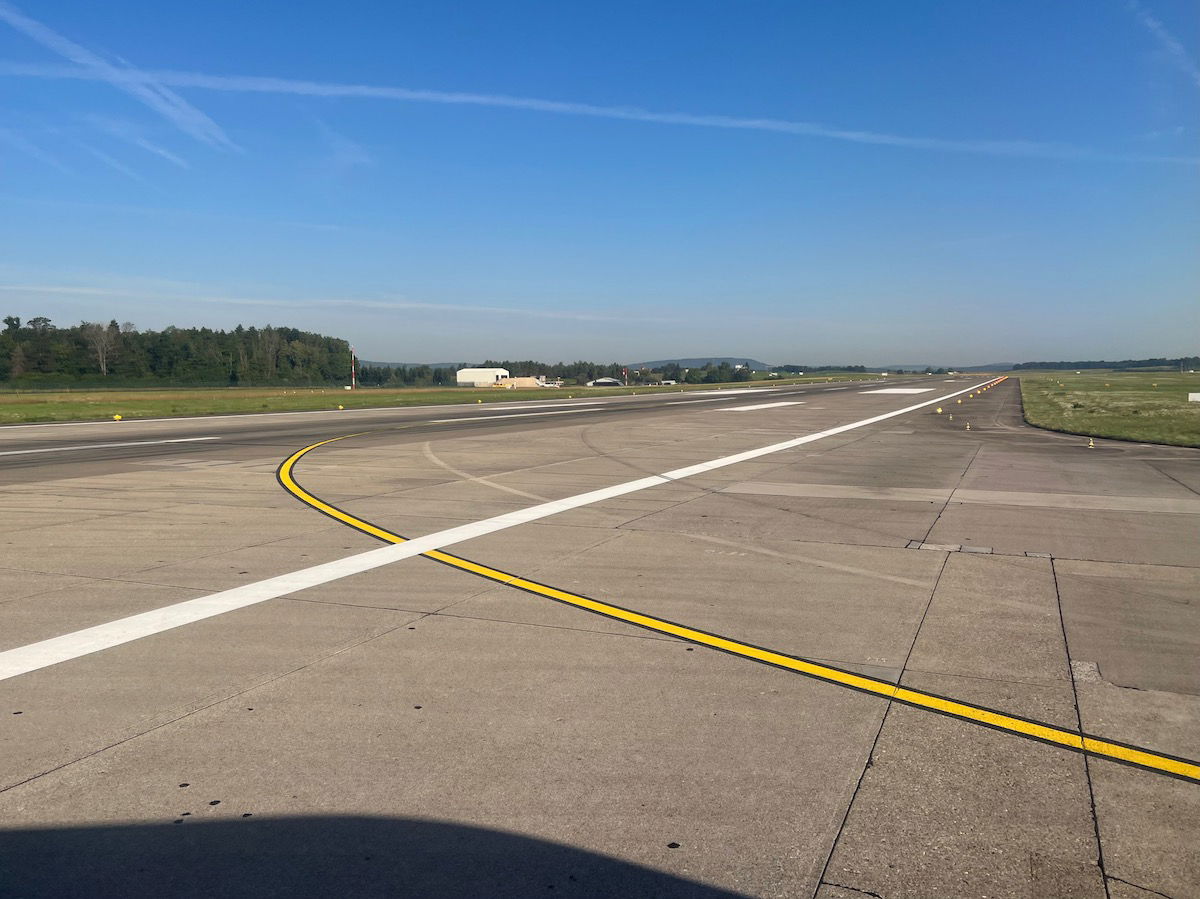 From there we had a roughly 10 minute taxi to our arrival stand, which was also a remote parking position, where we arrived at 9:05AM.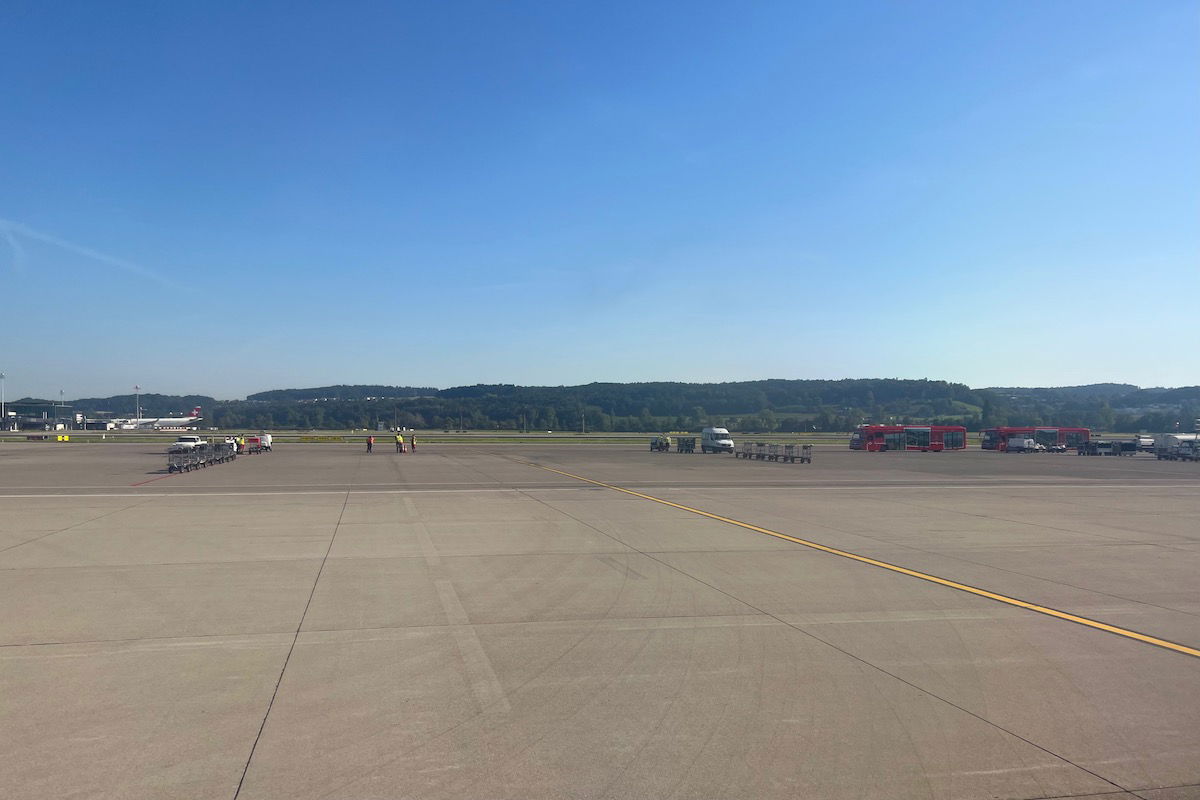 From there I got onto the bus, headed to the terminal, and then headed right back to the same departure gate to board the same bus to the same aircraft. The crew was a bit surprised to see me, but couldn't have been lovelier.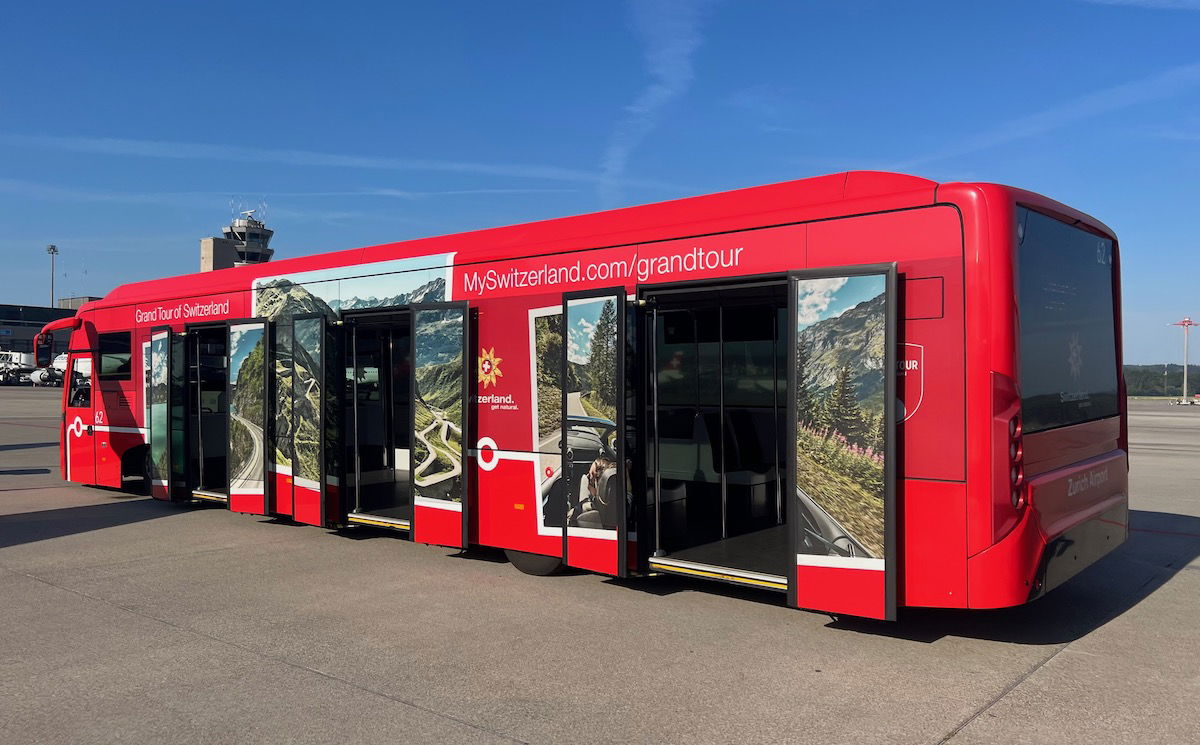 Bottom line
Lufthansa CityLine CRJ-900s offer a predictable intra-Europe business class experience. Don't expect Wi-Fi, power outlets, or big overhead bins, but at least you get both an aisle and window seat in business class. These planes have a modified snack service as well, so if you're flying Lufthansa CityLine, you'll get a better experience on the Embraer E190.
Regardless of how you're flying, though, flights between Munich and Zurich are quite the treat in terms of the views. What a stunning part of the world this is…
What do you make of Lufthansa's CRJ-900 business class?