A couple of days ago we learned that Lufthansa plans on bringing back the Airbus A380. We now have a sense of how many planes will be brought back into service, and where they'll be based (which will come as a surprise to some).
Lufthansa bringing back Airbus A380 in 2023
It has been announced that Lufthansa will reactivate its Airbus A380 fleet as of the summer of 2023. Pre-pandemic Lufthansa had an Airbus A380 fleet of 14 jets, and the airline is (at least officially) currently assessing how many of these planes will be reactivated, and which destinations they'll serve. Six of these planes have been sold, so at most eight jets can be reactivated.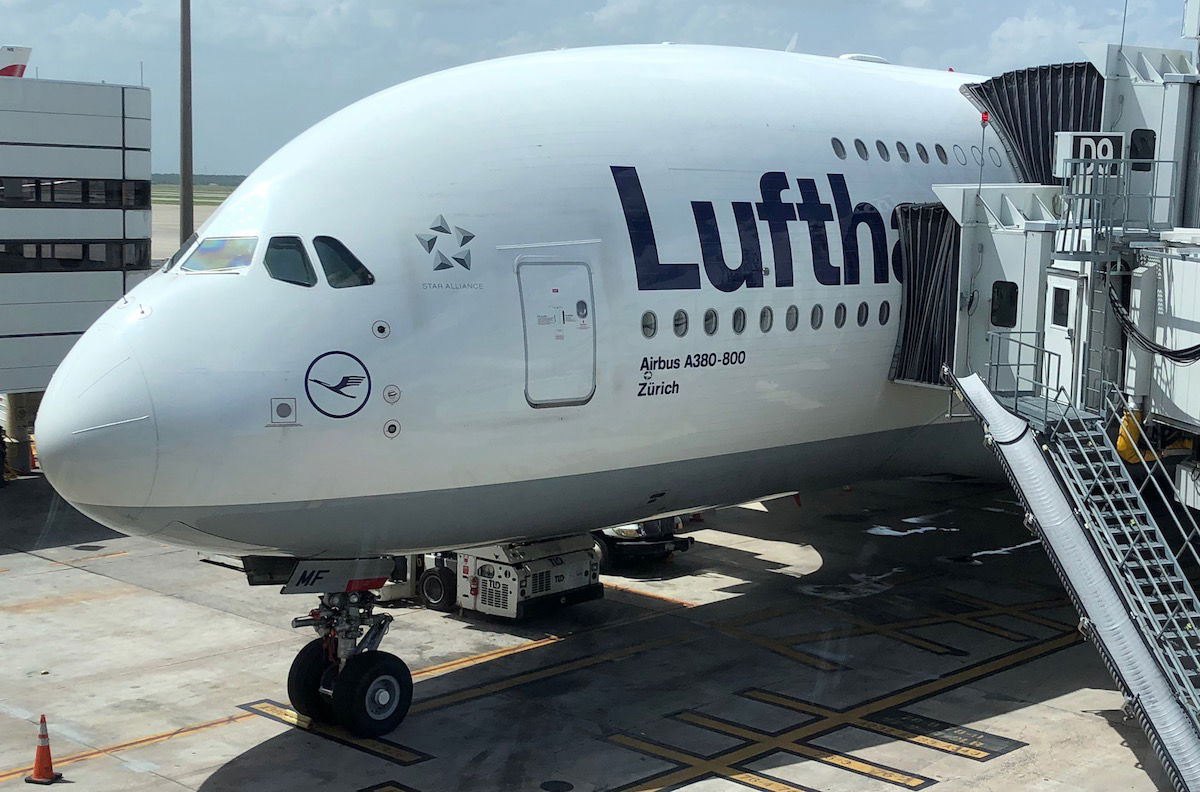 Lufthansa's A380 fleet was grounded at the beginning of the pandemic, and the planes have been in long term storage in France and Spain ever since. Lufthansa had revealed that it would only bring back these planes "in the event of an unexpectedly rapid market recovery."
Lufthansa is attributing the return of the Airbus A380 to two factors:
Here's how Lufthansa's board describes this decision:
"In the summer of 2023, we not only expect to have a much more reliable air transport system worldwide. We will be welcoming you back on board our Airbus A380s, too. We decided today to put the A380, which continues to enjoy great popularity, back into service at Lufthansa in summer 2023. In addition to this, we are further strengthening and modernizing our fleets with some 50 new Airbus A350, Boeing 787 and Boeing 777-9 long-haul aircraft and more than 60 new Airbus A320/321s in the next three years alone."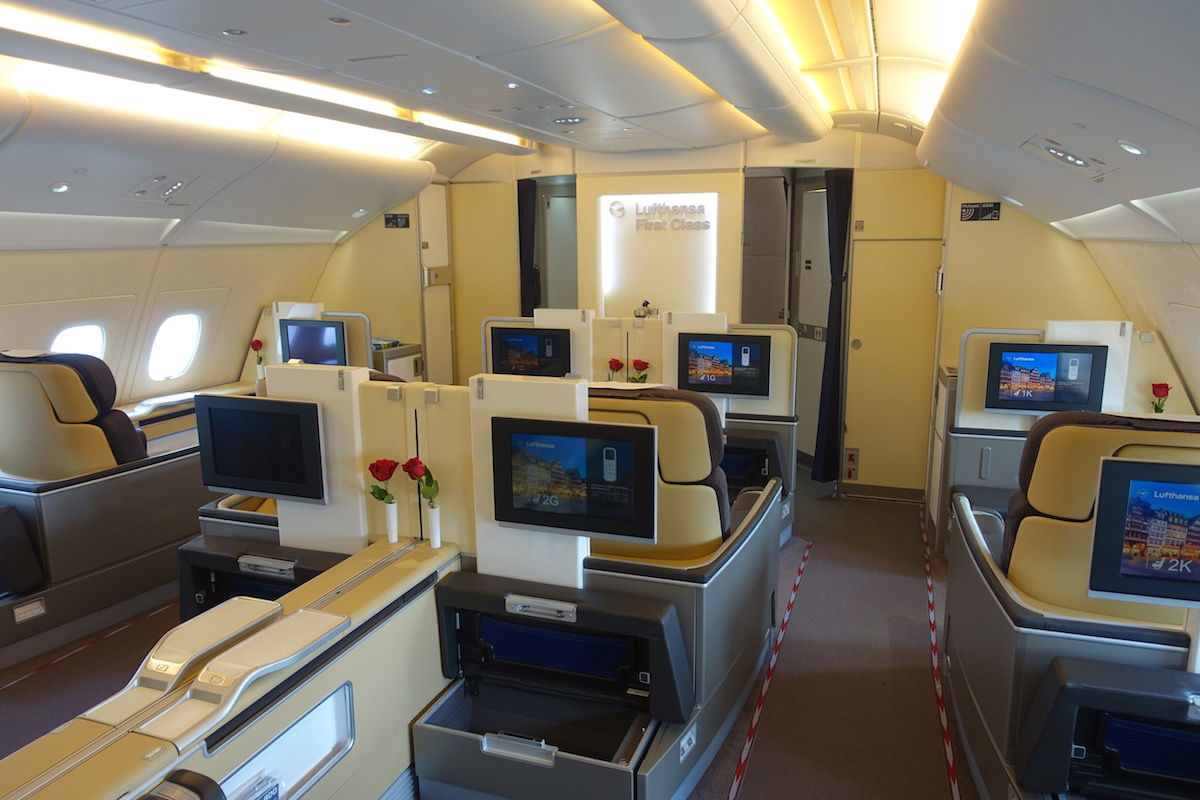 The basics of Lufthansa's Airbus A380 fleet
The Airbus A380 is of course the world's largest passenger jet, and Lufthansa's Airbus A380s feature a total of 509 seats. This includes:
Eight first class seats, in a 1-2-1 configuration
78 business class seats, in a 2-2-2 configuration
52 premium economy seats, in a 2-4-2 configuration
371 economy class seats, in a 3-4-3 configuration
Lufthansa's Airbus A380s aren't all that remarkable as such, especially compared to the jets flown by some other airlines, like Emirates and Singapore Airlines. However, I'd say there are a few noteworthy things:
Lufthansa's first class footprint has been decreasing significantly over the years, so the return of the A380 will bring back some capacity
Lufthansa's A380 first class lavatories have urinals, making them the only urinals on commercial aircraft (I know, this is a real key reason to fly the jet) 😉
Many appreciate economy on the A380, since the 3-4-3 layout offers passengers more space than you'd find on other jets
Regardless of which cabin you're traveling in, the A380 is a quiet and smooth ride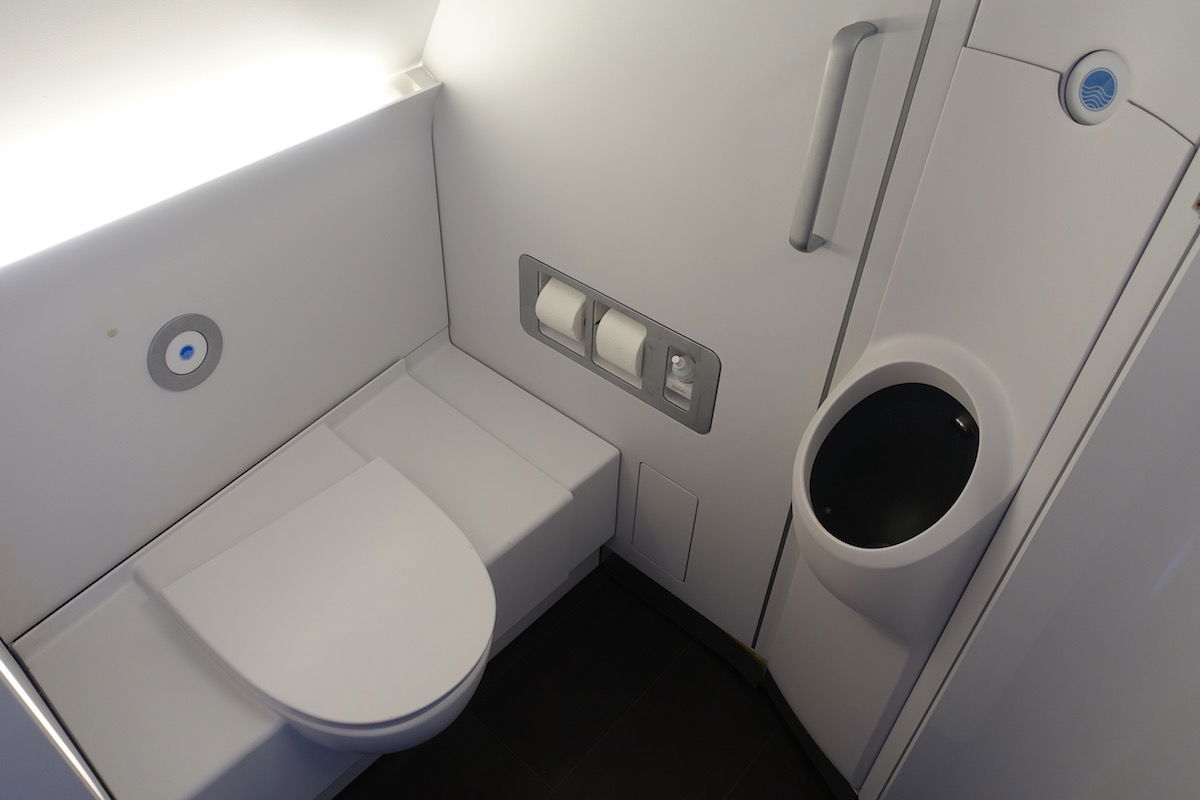 Lufthansa Airbus A380s to be based in Munich
According to aeroTELEGRAPH, Lufthansa CEO Carsten Spohr has unveiled some further details about the return of the A380 at a staff event:
Airbus A380s will exclusively be based in Munich, rather than Frankfurt
Lufthansa will reactivate up to five Airbus A380s, so not all eight remaining planes will be reactivated
For context, historically Lufthansa has based its Airbus A380s in Frankfurt. There was a brief period where the airline based the planes in Munich due to a dispute with Frankfurt Airport, but that didn't last long.
The decision to bring back these jets in Munich is an interesting one. Lufthansa recently reactivated its Airbus A340-600s, specifically because the airline wanted to be able to offer first class out of Munich, and no other jets otherwise offered that.
Lufthansa plans to install first class suites on some future delivery Airbus A350s, which will be based in Munich, and will be delivered starting in 2023. So it's going to be interesting to see how this all works out. Will Lufthansa fly both A340-600s and A380s out of Munich in the summer of 2023, or what's the plan?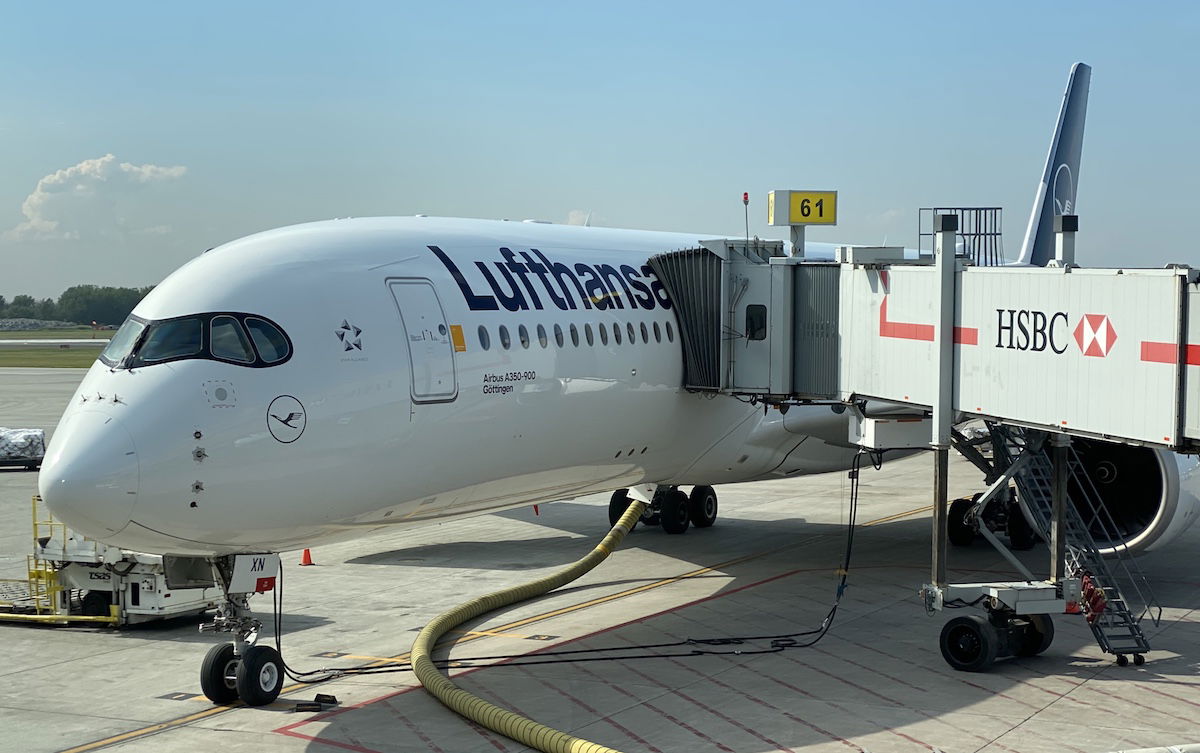 Bottom line
Some of Lufthansa's Airbus A380s will be reactivated as of the summer of 2023. This decision was made due to a significant increase in passenger demand, plus delivery delays of other wide body planes, particularly the Boeing 777X.
It's being reported that these planes will be based in Munich, and that realistically we should only expect up to five A380s to be reactivated. It'll be great to see more beautiful A380s in the sky, though I wish we'd see more!
What do you make of Lufthansa bringing back the A380?