A California Points Hotel Adventure
---
I'm doing what I can to review as many points experiences as possible at the moment, including both airlines and hotels. Over the summer I wrote about 13 points hotels I hope to stay at, and I also recently wrote about the airline products I plan to review before the end of the year.
I spent the week before last crisscrossing the Atlantic reviewing new airline products, and for the past week Ford and I have been in California enjoying three top notch points hotels. In this series I wanted to take a detailed look at these three hotels.
I previewed our trip in a post a bit over a month ago, so this is a reworked version of that post that will act as an introduction to the series. I'll talk about why and how we booked these hotels, and from there we'll get straight into the reviews.
Before I even get into the reviews, I can't emphasize enough how unforgettable of a time we had, and how much all three of these hotels impressed us. We've been to a lot of "exotic" places, but this might have just been my favorite trip we've taken in a very long time.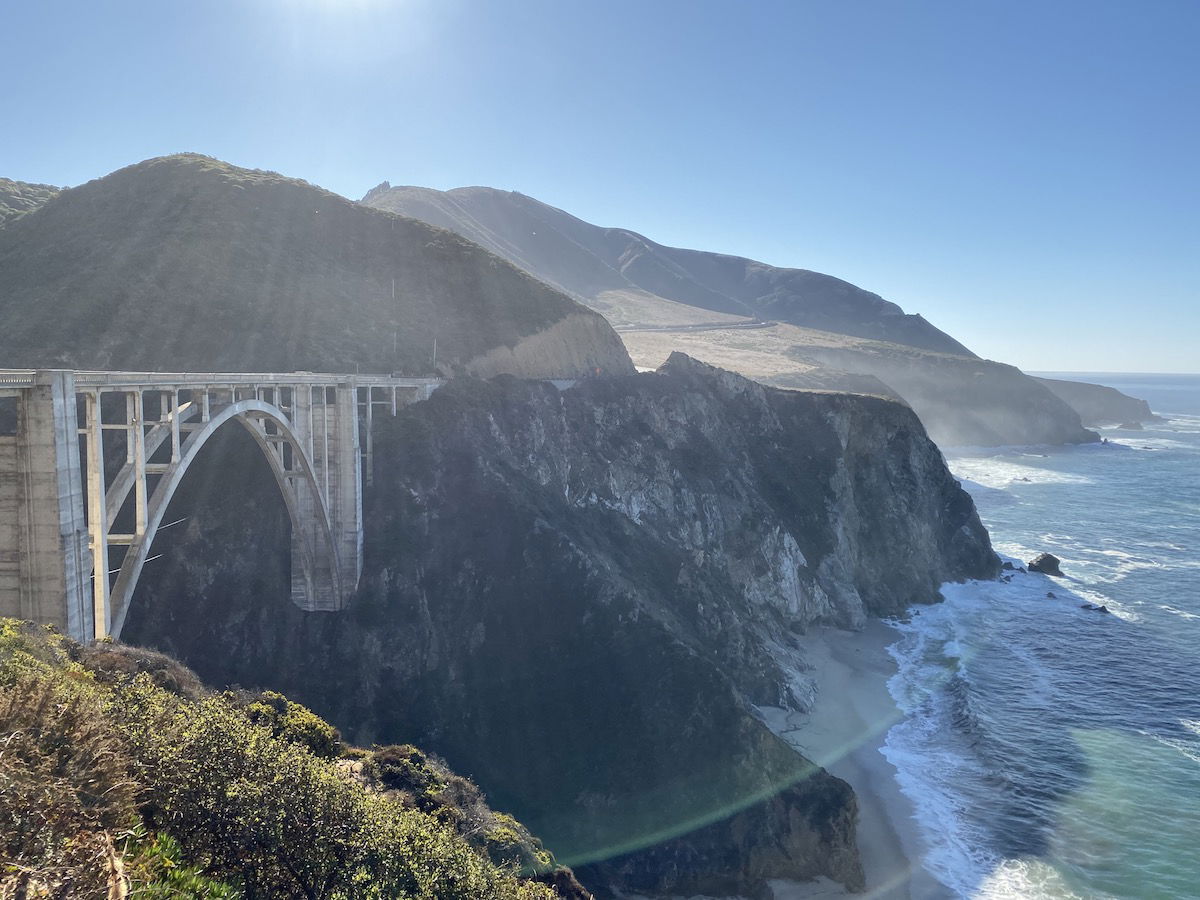 Driving to Big Sur, California
Usually when I want to "disconnect" I travel to the other side of the world, though in this case we didn't even leave the country but felt like we were a world away.
This is a trip where I wasn't just impressed by the hotels, but also by the destinations, as I had never been to Napa Valley or Big Sur before.
Here are the basics of our trip, and then I'll have much more detailed reviews coming up:
Waldorf Astoria Beverly Hills
Based on our schedule flying through Los Angeles made the most sense, and since that was the case, we figured we might as well spend a couple of nights there. So we spent Saturday and Sunday night at the Waldorf Astoria Beverly Hills.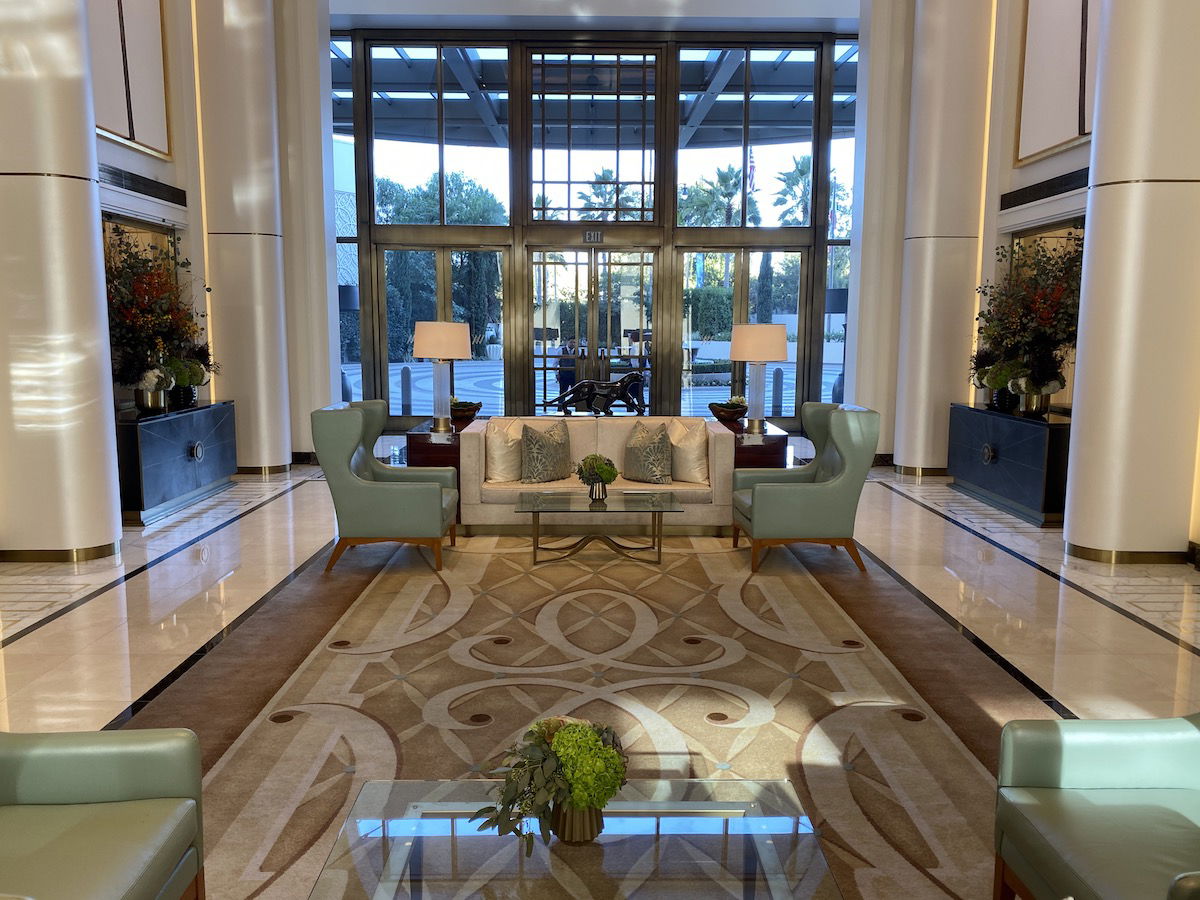 Waldorf Astoria Beverly Hills lobby
This is a well regarded Los Angeles-area hotel that also happens to be bookable with points.
Not only was there points availability for our nights (at the rate of 95,000 points per night), but it got even better than that. Ford and I both have the Hilton Aspire Card, and had expiring Hilton weekend free night certificates. I redeemed one for the first night and Ford redeemed one for the second night.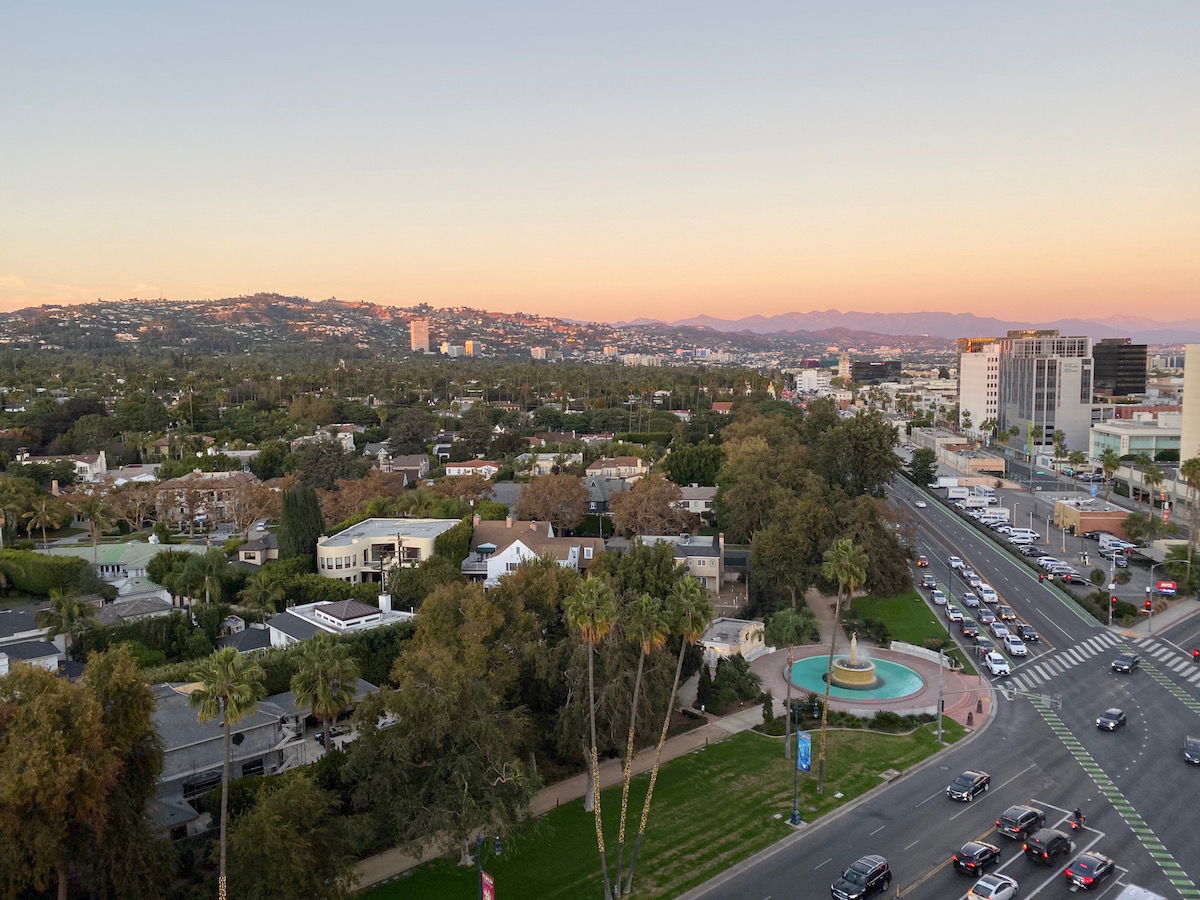 Waldorf Astoria Beverly Hills room view
What a phenomenal benefit for a hotel that would cost $700+ per night after taxes and fees if paying cash.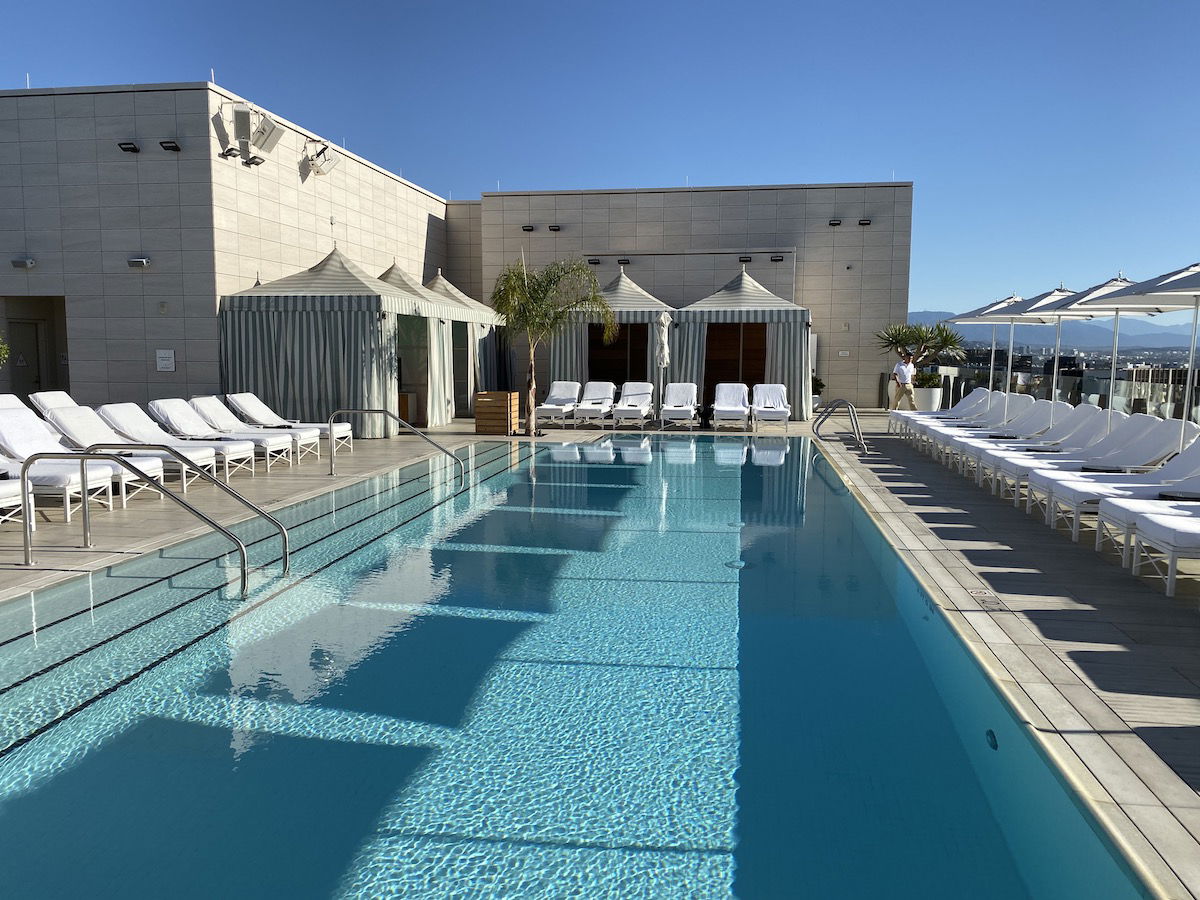 Waldorf Astoria Beverly Hills rooftop pool
See this post for more on the best credit cards for earning Hilton points.
Las Alcobas Napa Valley
Neither of us had ever been to Napa Valley before, so we decided to visit. We both like nature and wine, so Napa Valley seemed like a place that should be fun.
One of the best hotels in the area is Las Alcobas, which is a Marriott Luxury Collection property in Saint Helena (Las Alcobas has one other hotel, in Mexico City).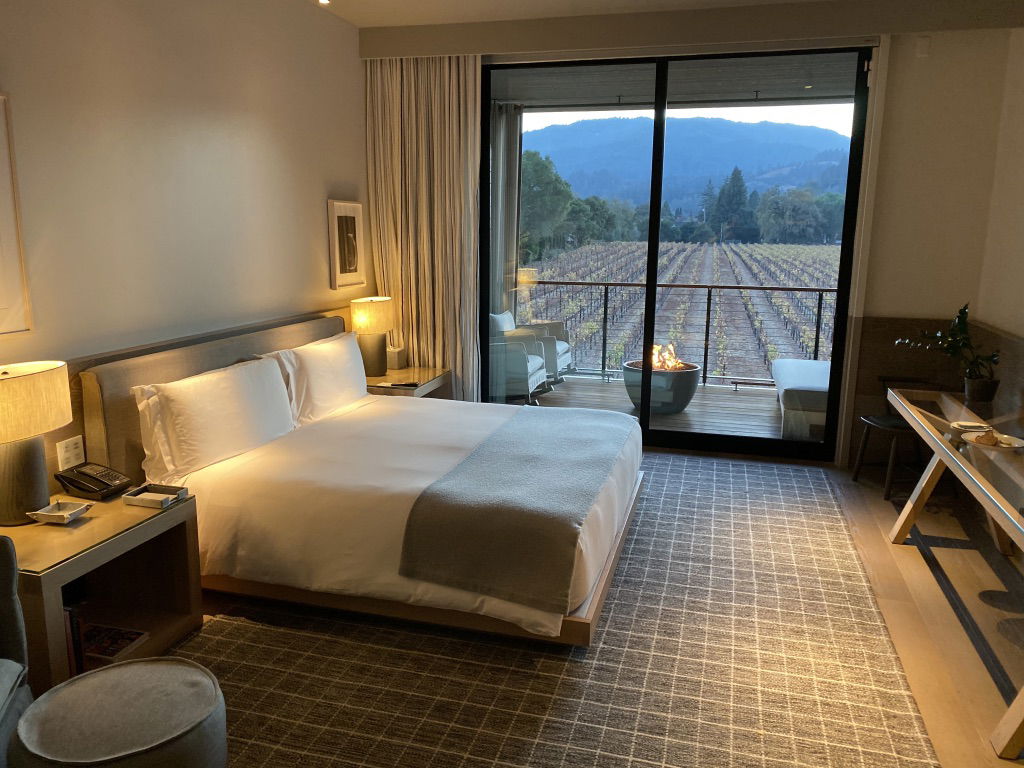 Las Alcobas Napa Valley room
This hotel is known for playing games with award availability, though for our dates it actually made more sense to pay cash anyway.
We were staying Monday through Thursday, and not surprisingly rates at this hotel are much higher on weekends, since many people just go as a weekend getaway.
While the hotel often goes for $800+ per night, we managed to get a rate of $500 per night, but:
There was a third night free offer
We could book through Marriott STARS, so we also received a $100 hotel credit, free breakfast, and more
Ford and I each had offers on our Amex cards for a $100 statement credit when you spend $500 at a Marriott luxury brand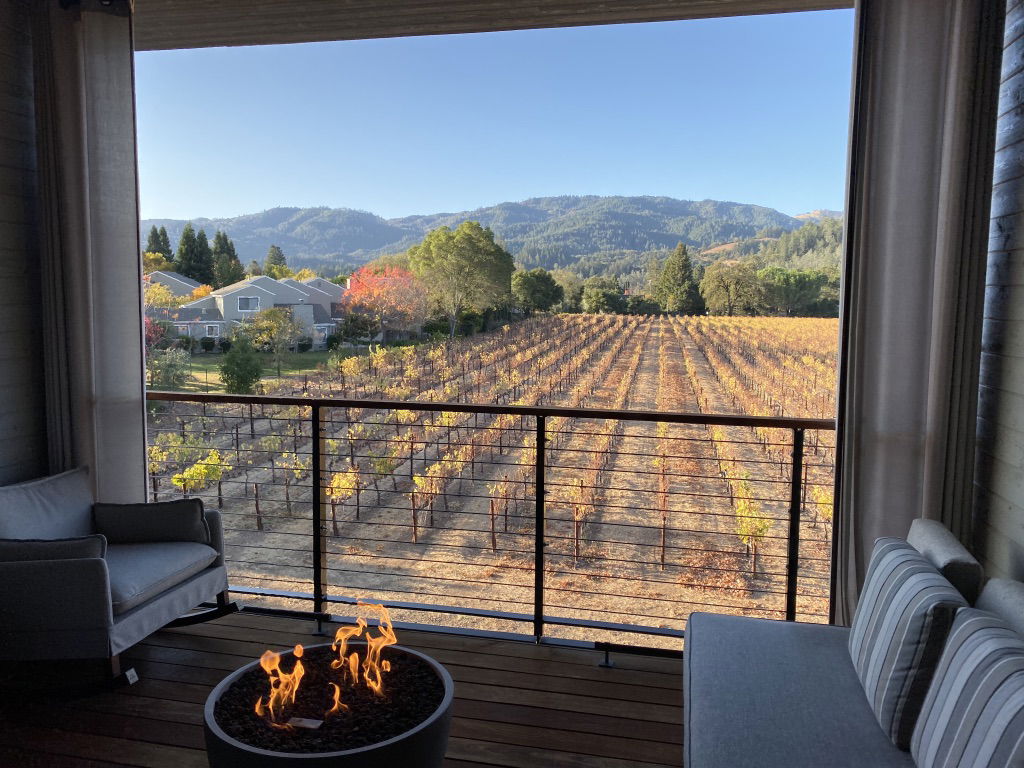 Las Alcobas Napa Valley room view
In other words, we paid $333 per night, plus we got a $100 credit, plus we got $200 in statement credit between the two of us on our credit cards. That's a pretty awesome deal when you consider base rooms here go for $800+ per night on weekends.
A free night here would have cost 70,000 points, so in this case paying cash was the better value.
I even used some of my Marriott suite upgrade awards, and confirmed an upgrade to an upper vineyard view room, which would ordinarily retail for an extra $250 per night.
See this post for more on the best credit cards for earning Marriott points.
Alila Ventana Big Sur
Alila recently joined World of Hyatt, and it's probably the points hotel development I'm most excited about in the past year. It's not just that Hyatt has a marketing partnership with Alila, or anything, but rather the hotels now fully participate in World of Hyatt. This means you can earn and redeem points, use suite upgrades, etc.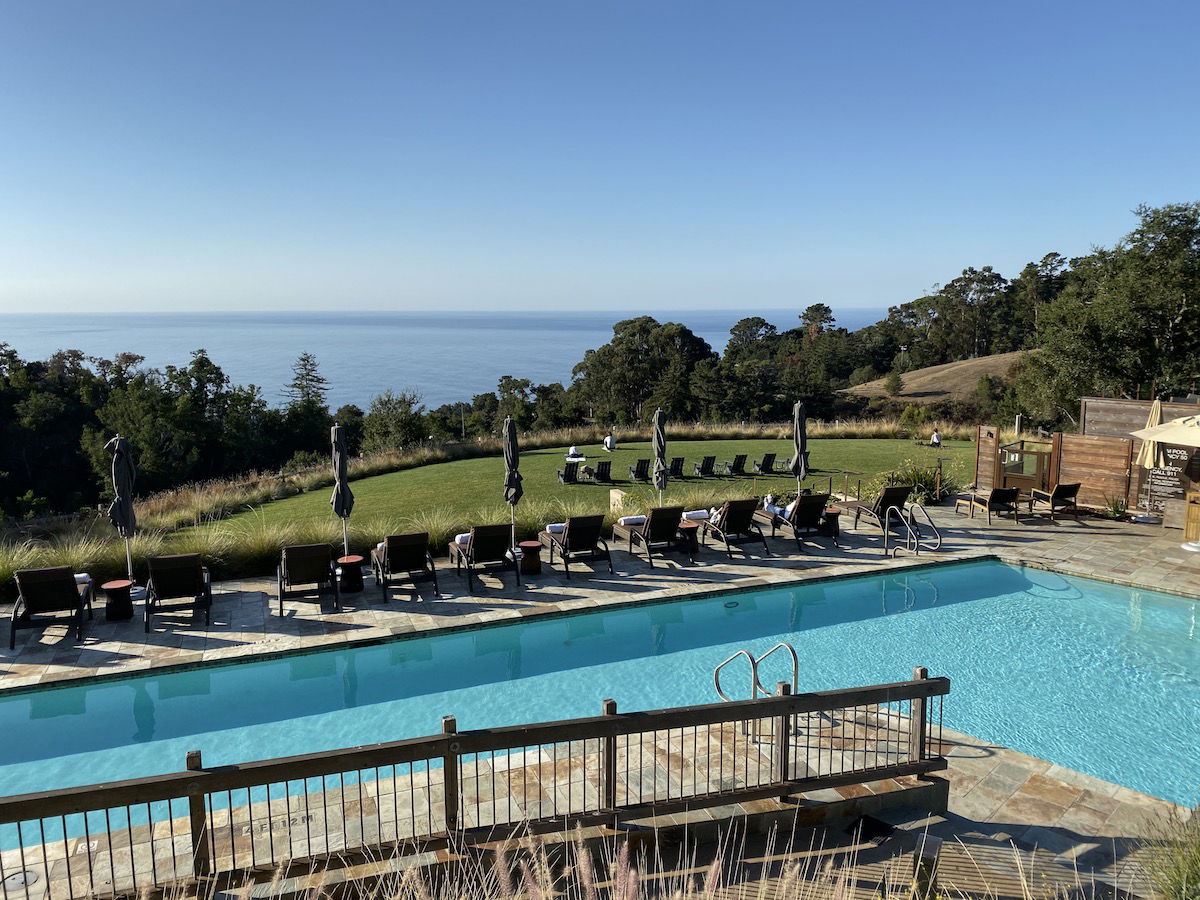 Alila Ventana Big Sur pool
I had heard amazing things about Ventana Big Sur, so we decided to spend three days there (Thursday through Sunday). While the cash rate for our stay was $1,000+ per night, I managed to redeem 30,000 World of Hyatt points per night here.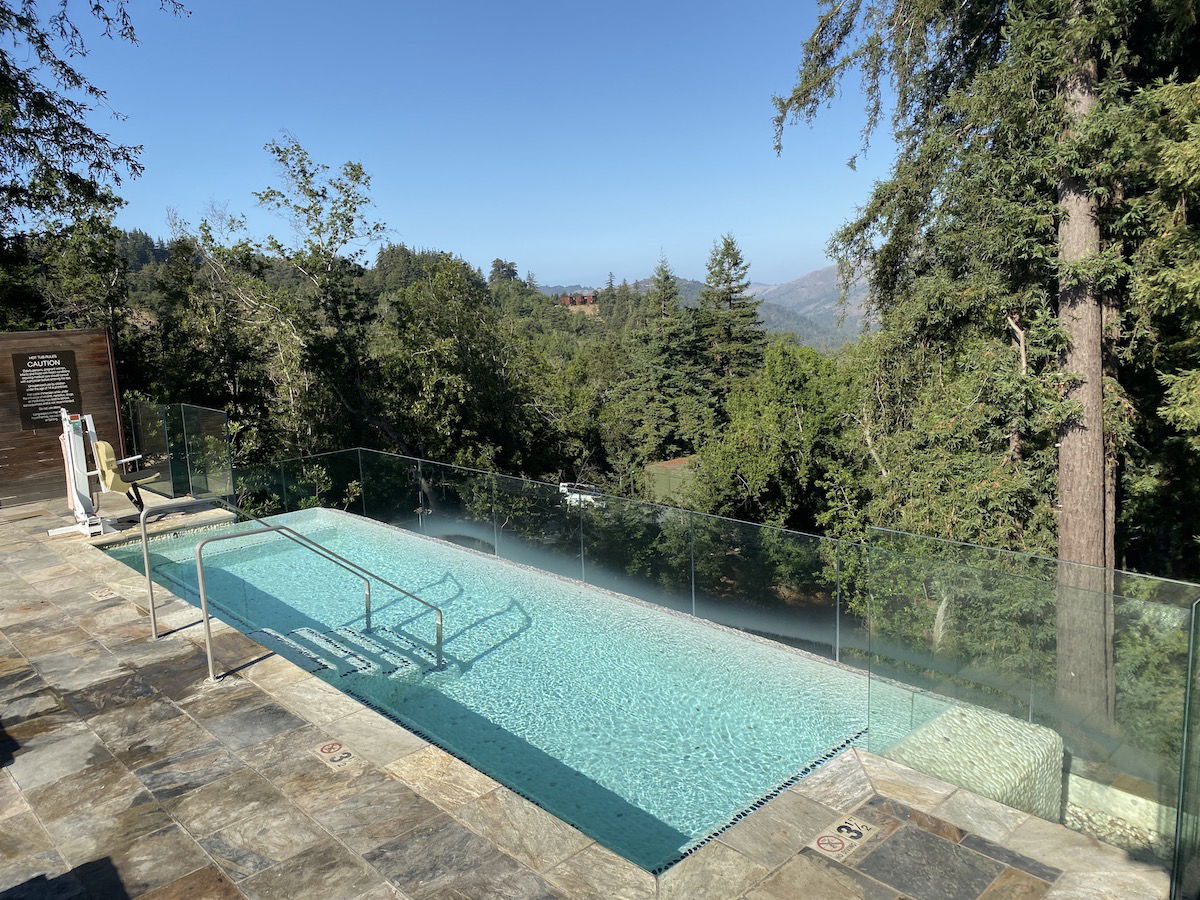 Alila Ventana Big Sur hot tub
Even better is that when you're a Globalist and redeeming points, both the parking cost and resort fee are waived, making this an even better deal. We ended up getting a generous upgrade here as well.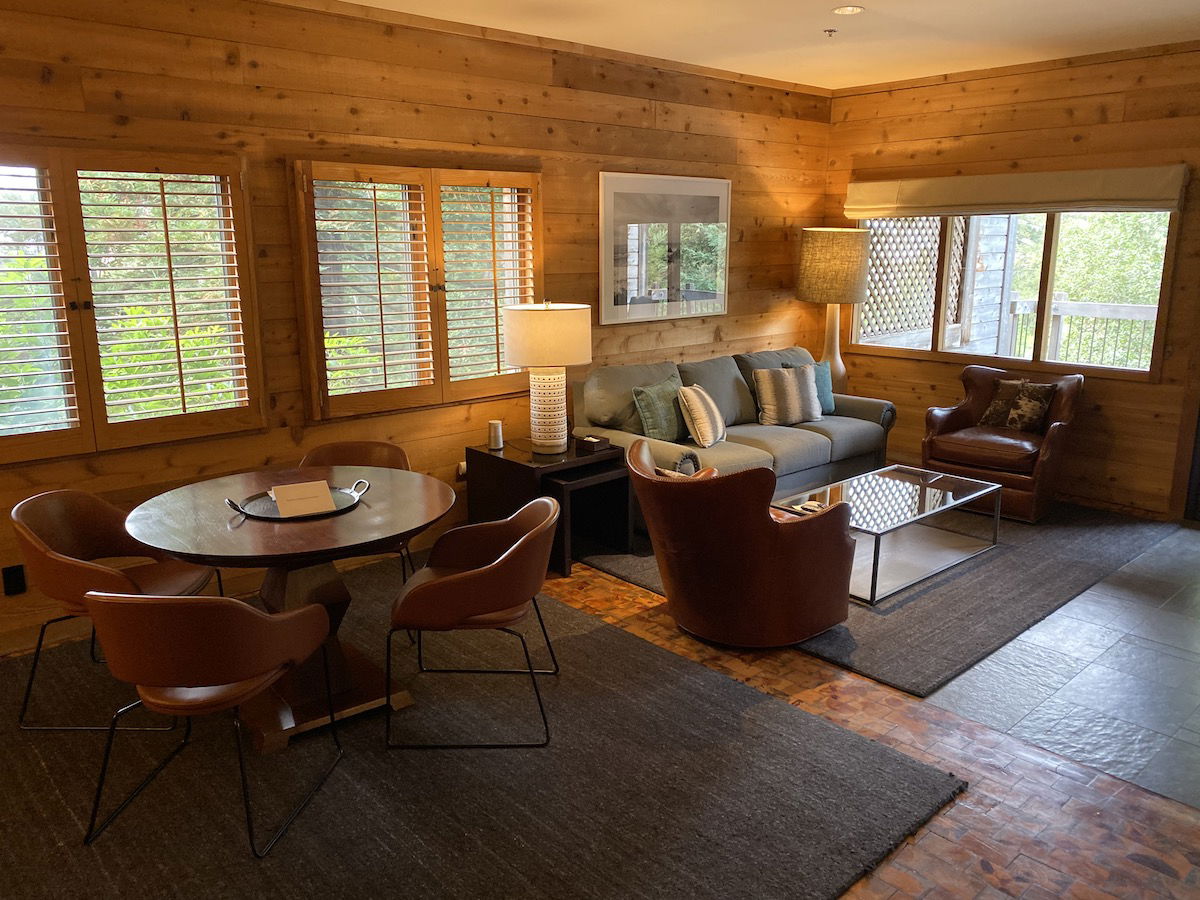 Alila Ventana Big Sur villa
See this post for more on the best credit cards for earning Hyatt points.
Bottom Line
Our eight nights in California were incredible, and I don't have enough good things to say about all three of these properties. It's rare to have so many back-to-back hotel stays that are great, but they all exceeded my expectations:
The Waldorf Astoria Beverly Hills is gorgeous and has world class service
I enjoyed Napa Valley so much more than I was expecting, thanks to the friendly people, great restaurants, and generally beautiful scenery
Big Sur is possibly the most gorgeous place I've been in my life (I feel like a complete moron for not having ever driven the PCH through Northern California), and Ventana puts you right in the middle of all that
Stay tuned for the reviews, because this really was such a memorable trip.