To kick off my whirlwind Aeroplan adventure, I flew Austrian Airlines business class from Chicago to Vienna. Austrian, and most Star Alliance airlines departing from Terminal 5, use the SAS Lounge as their contract lounge at Chicago O'Hare Airport.
On the plus side, the SAS Lounge Chicago has modern Scandinavian decor, great airplane views, and lots of natural light (well, as much natural light as one can expect in Chicago in January).
Unfortunately other than that, the lounge sucks — it's tiny (way too small for the number of passengers it's supposed to accommodate), and it doesn't even have bathrooms. But that's not SAS' fault. With the exception of Delta's new presence there, Terminal 5 at Chicago has to be the worst international terminal in the country.
The lounge situation is uniformly horrible, and that's not the fault of airlines, as there's simply not enough available lounge space, so airlines have nowhere to expand to. I previously wrote about the Swissport Lounge Chicago, which I consider to be the worst lounge in the United States. Now let's take a look at the SAS Lounge (which, in fairness, is like the Lufthansa First Class Terminal by comparison).
SAS Lounge Chicago location
The SAS Lounge Chicago is located in Terminal 5, by gates M19-20. After clearing security, turn left and walk down the main terminal corridor.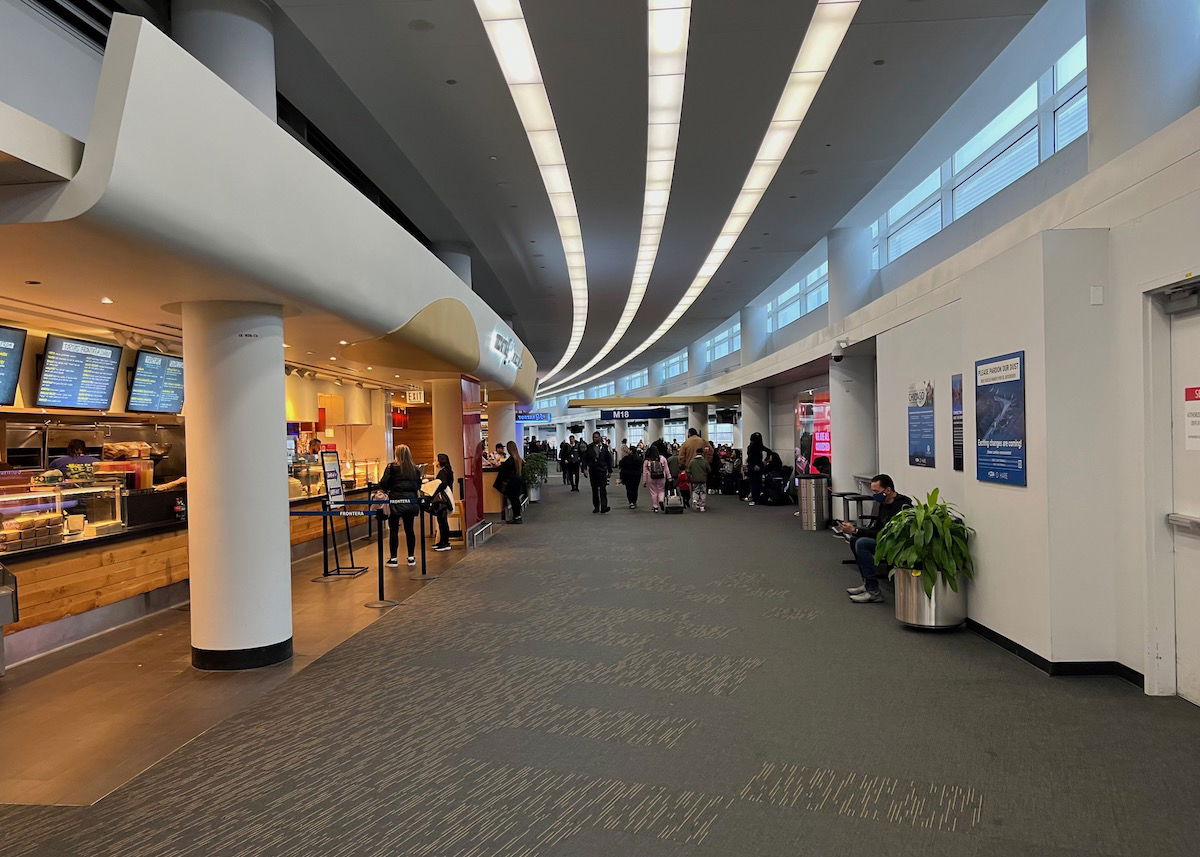 After walking for a couple of minutes, you'll see the entrance to the SAS Lounge on the right.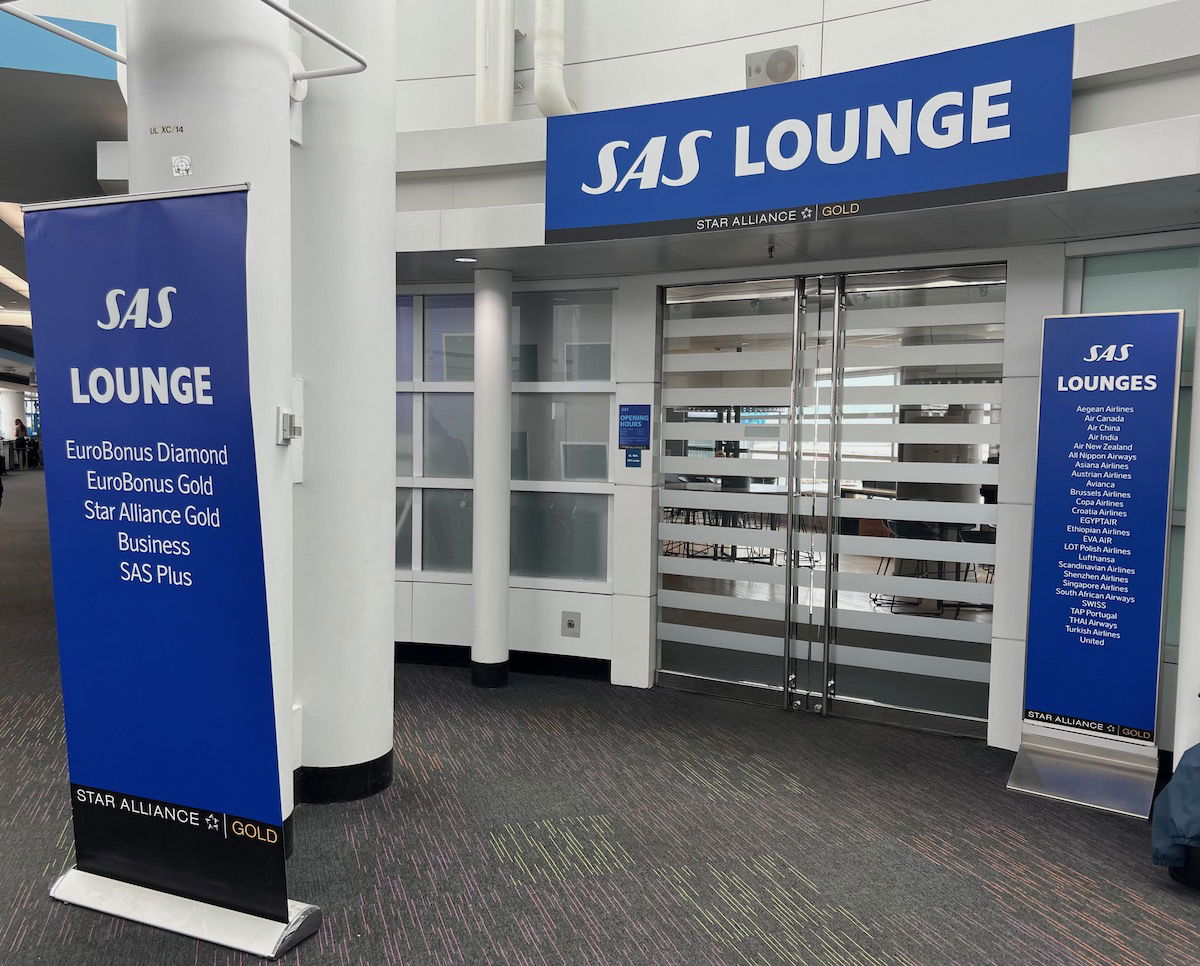 SAS Lounge Chicago hours
Officially the SAS Lounge Chicago is currently open daily from 12:30PM, until 30 minutes before the last scheduled SAS flight. However, since the lounge is used as a contract lounge by other airlines, you can expect that it remains open until shortly before those flights depart, in situations where that's later than the SAS flight.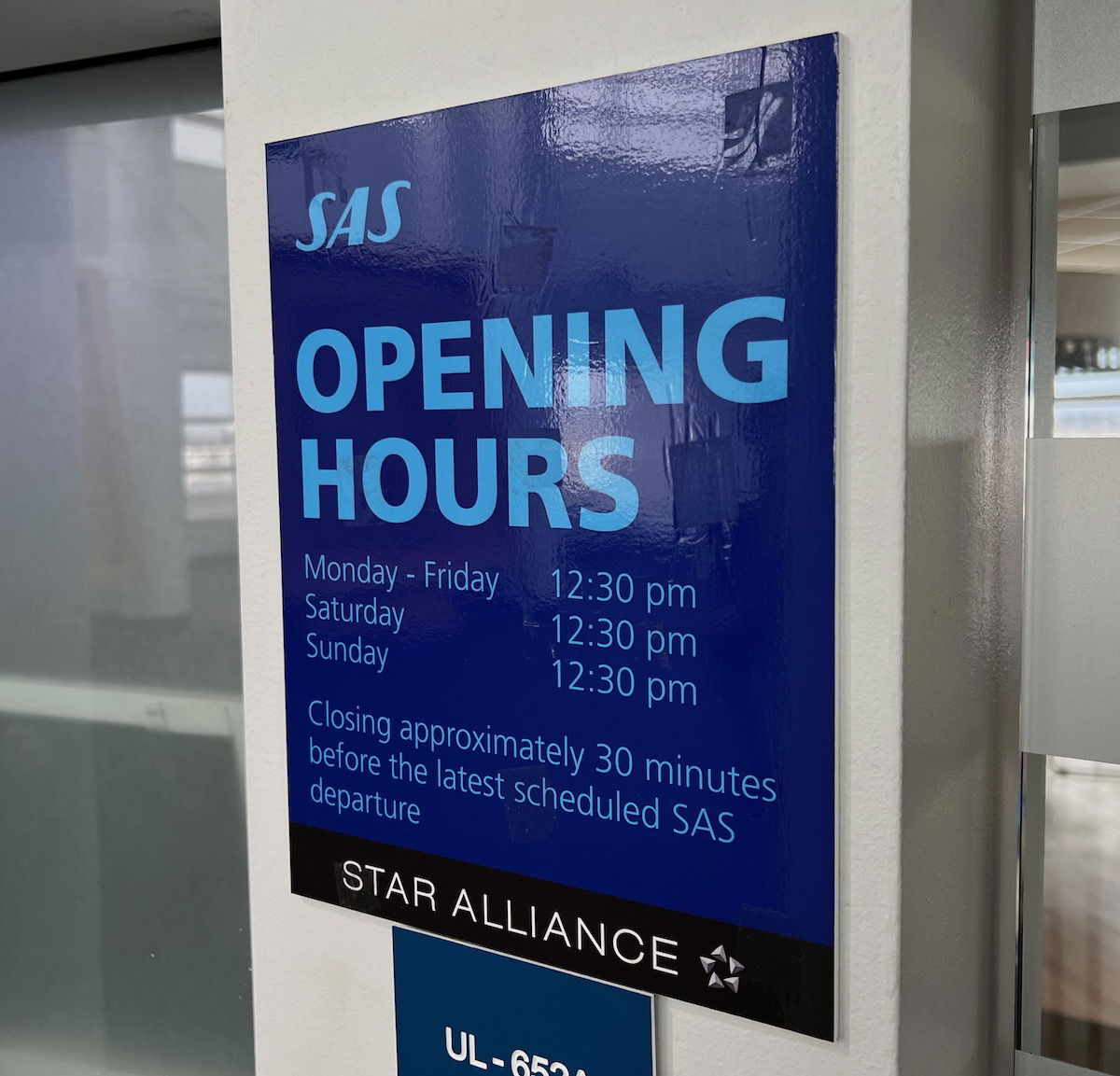 SAS Lounge Chicago entry requirements
The SAS Lounge Chicago is a standard Star Alliance lounge, open to departing Star Alliance business class passengers, as well as Star Alliance Gold members traveling in a cabin other than business class. Business class passengers can't bring any guests, while Star Alliance Gold members can bring one guest.
The SAS Lounge is the only Star Alliance lounge located in Chicago O'Hare Terminal 5, so there are quite a few airlines that use this lounge for their passengers. While Lufthansa and United don't depart from this terminal, Air India, Asiana, Austrian, EVA Air, LOT Polish, SAS, SWISS, TAP Air Portugal, and Turkish, all do depart from this terminal.
Some of those airlines proactively send their passengers to this lounge, while in some cases they use other contract lounges. However, if you are an eligible Star Alliance passenger, you should be able to use this lounge even if you don't technically receive an invitation for it.
The SAS Lounge Chicago doesn't belong to Priority Pass.
SAS Lounge Chicago seating & layout
The SAS Lounge Chicago is just 2,000 square feet, with seating for 117 guests. Not only is the lounge tiny, but that's an incredibly high ratio of guests to square feet (~17 square feet per guest — yow!). Just as a point of comparison, the United Club Newark that opened recently is 30,000 square feet, with seating for 500 guests. That's roughly four times as much space per guest.
The SAS Lounge Chicago was renovated in 2017, and features pretty brand standard SAS decor, similar to what you'll find at the carrier's lounges in the Nordics. That's to say that the design is pretty minimalist, modern, and non-offensive.
The lounge is just one room. When you enter the lounge and look right, there are seats arranged in rows facing one another, as well as a bench by the wall with some stools to sit on.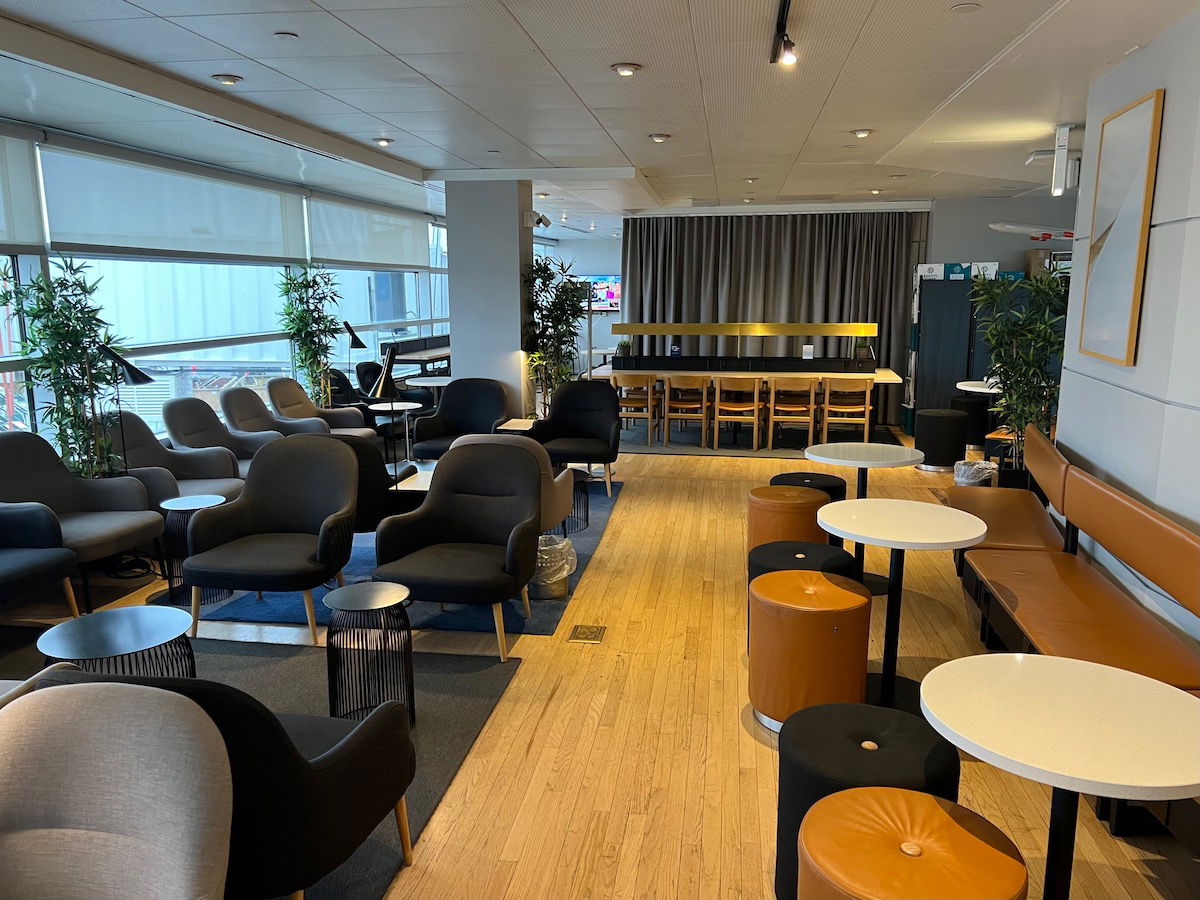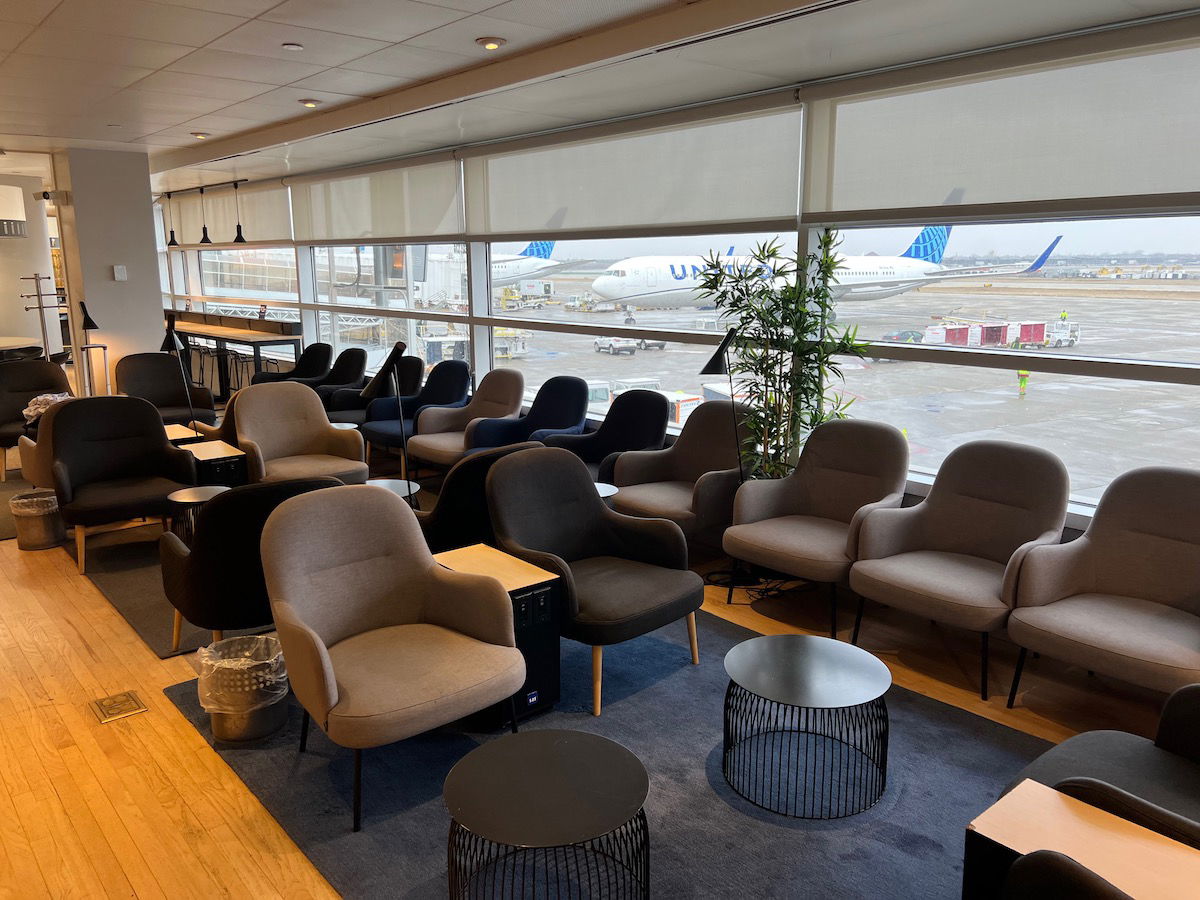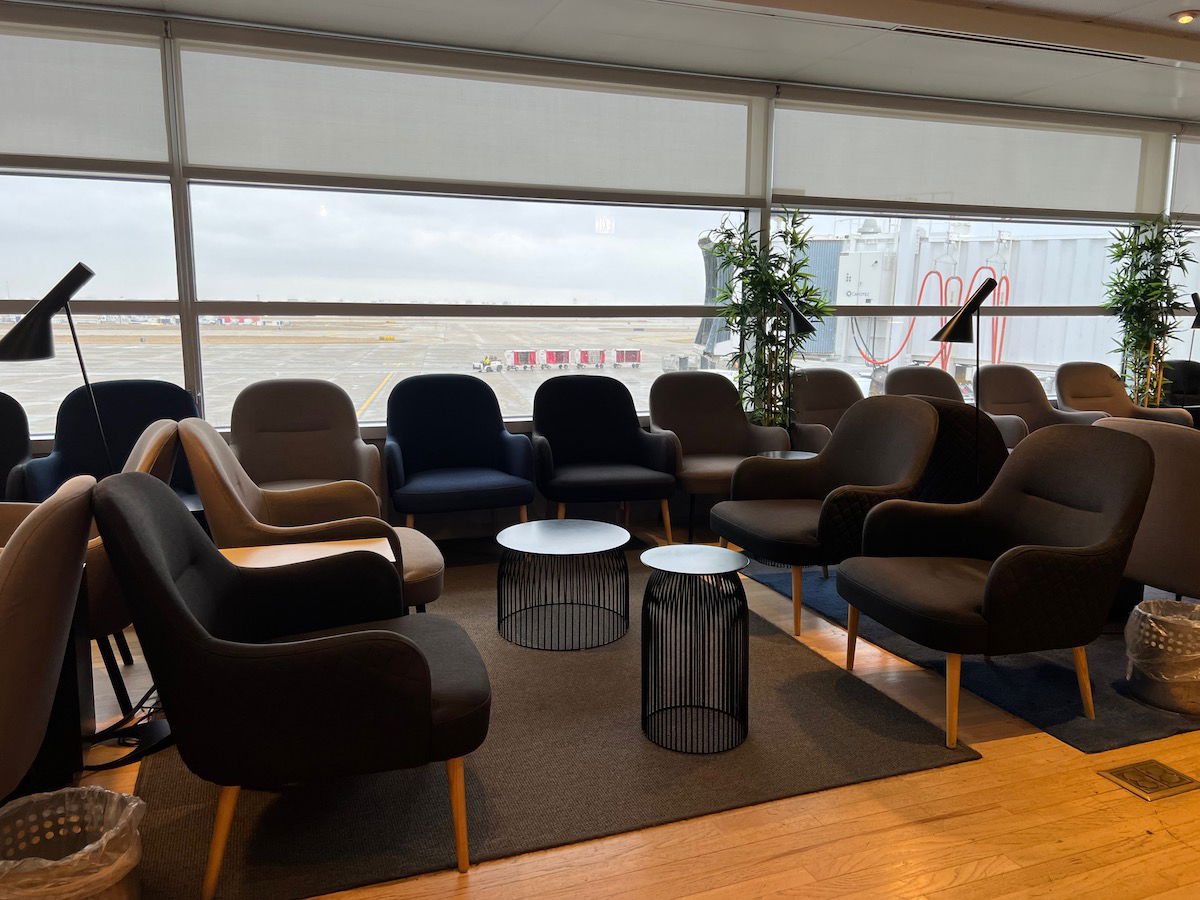 In the back of the lounge is a communal table, plus a some high-top seating by the window.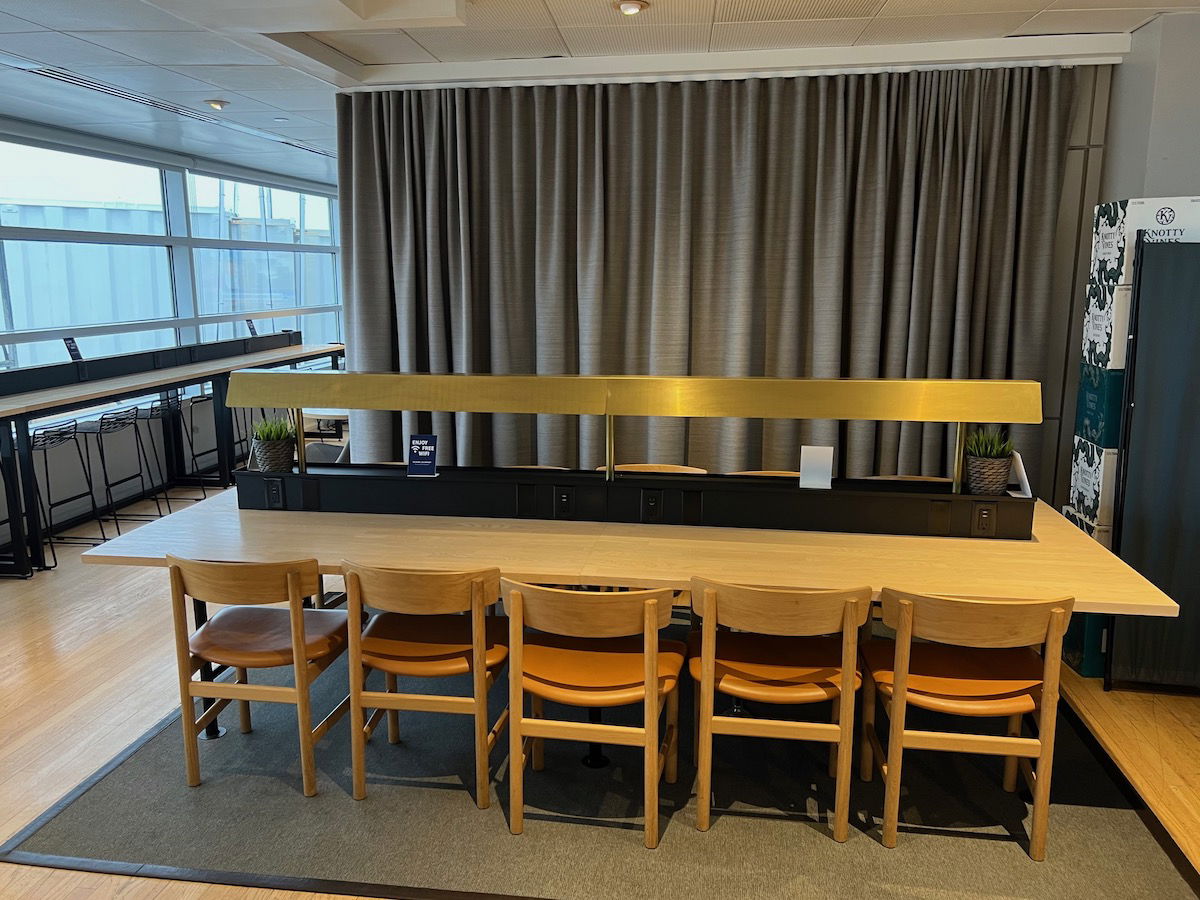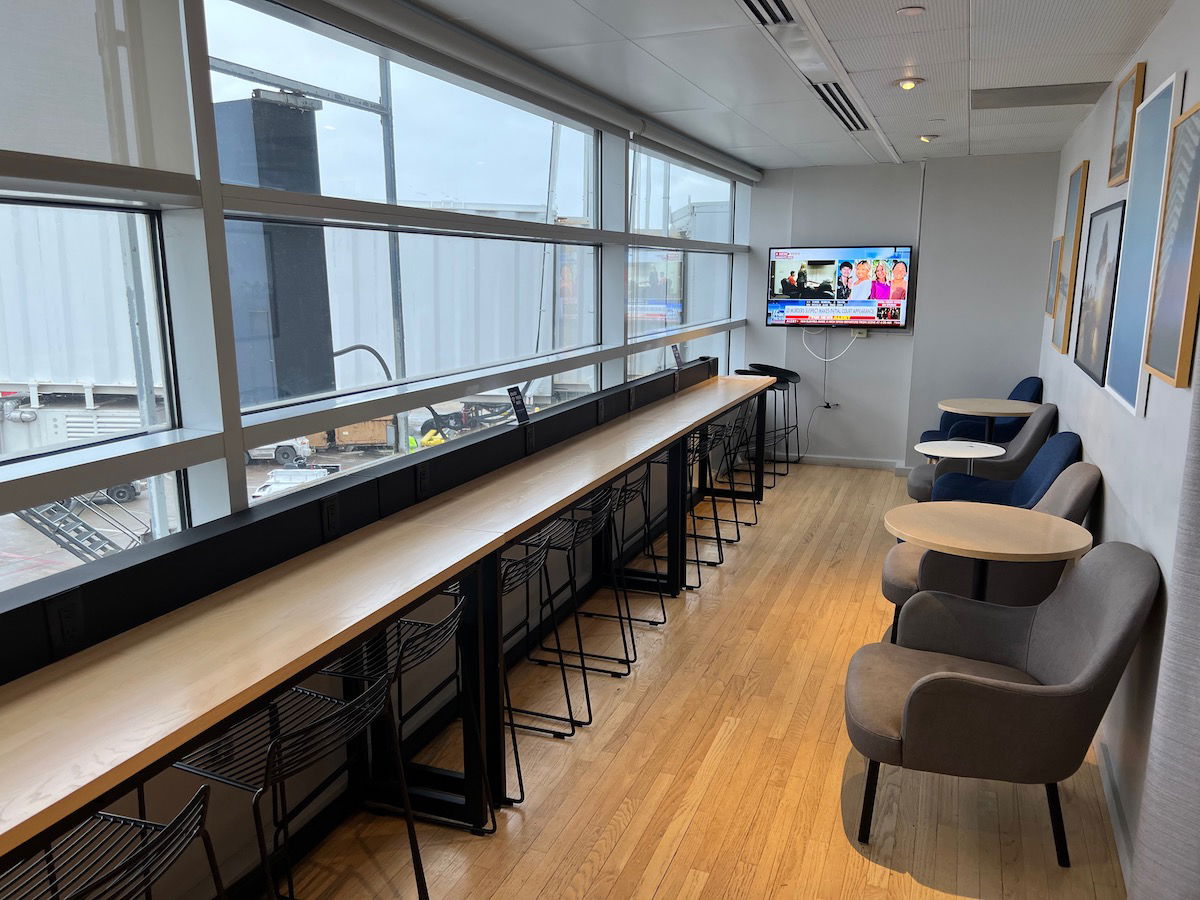 Then inside the lounge and to the left are three circular tables each seating eight or so people.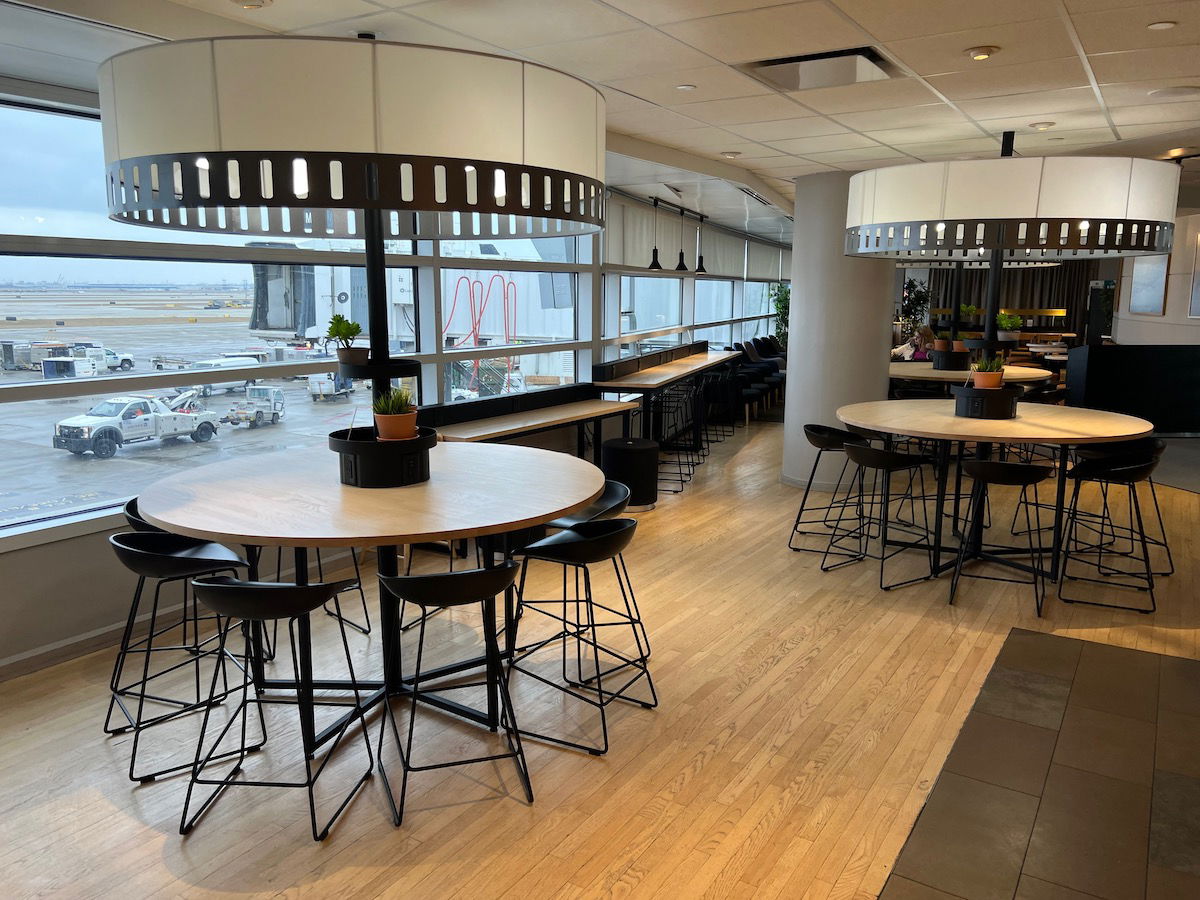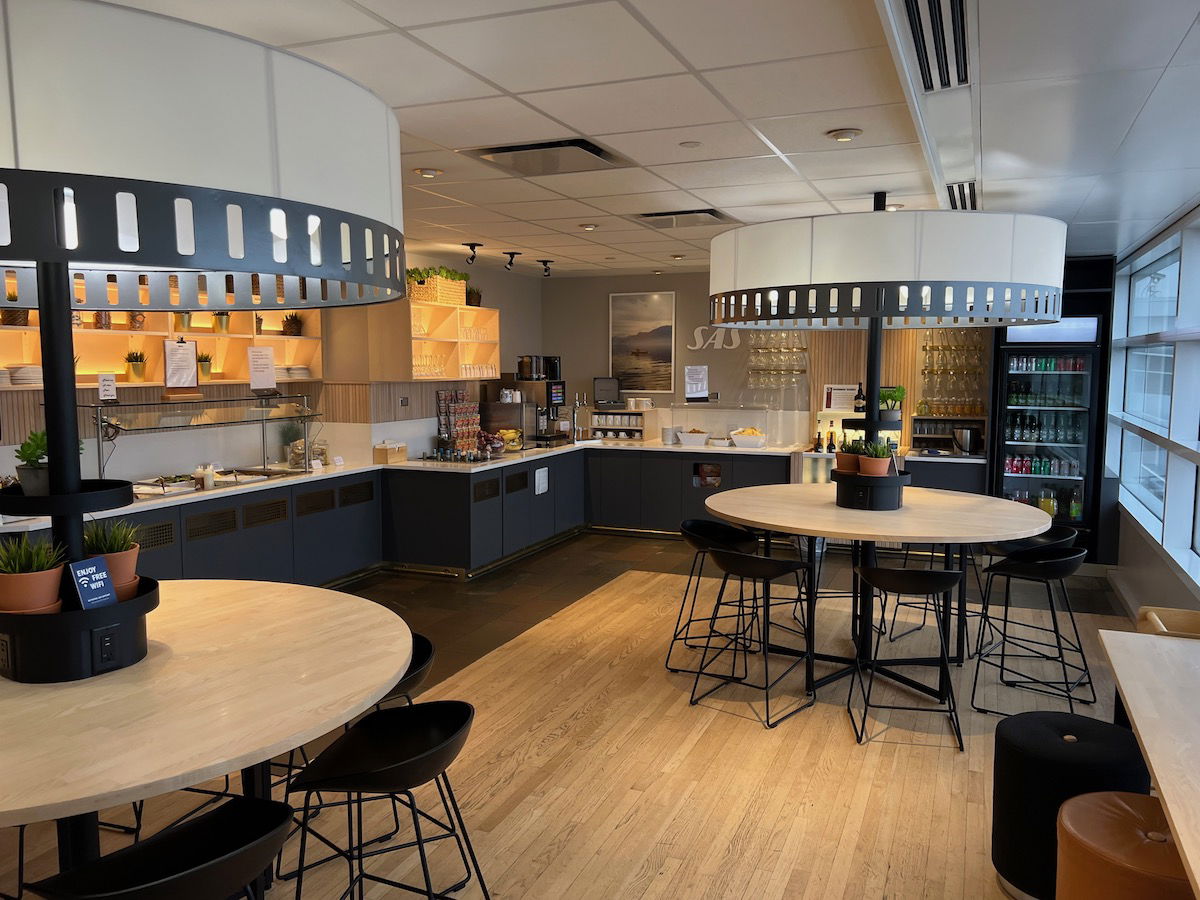 Lastly, there's another row of seats facing the windows here as well.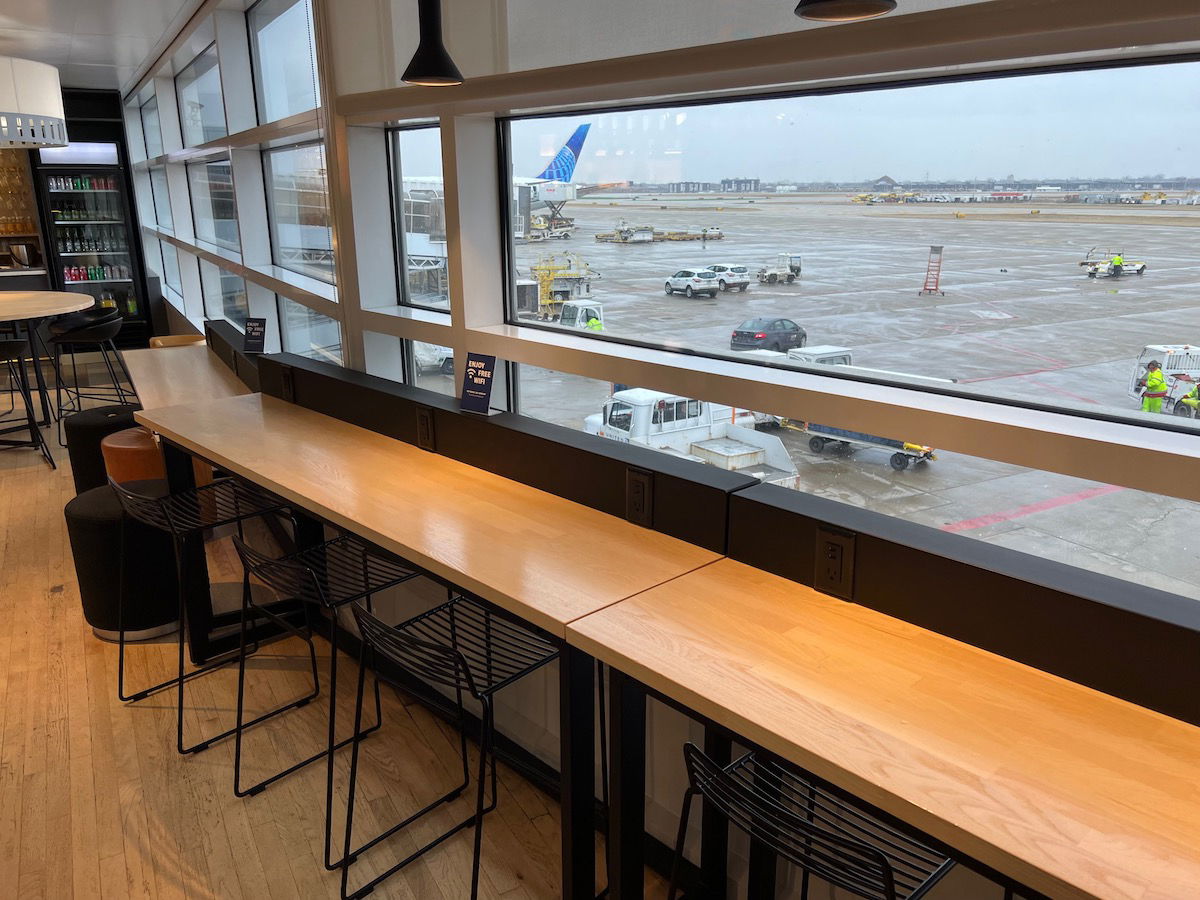 While there are outlets near some seats, a vast majority of seats don't have them, so don't expect you'll be able to easily charge your electronics.
In the back of the lounge there's an SAS A340 model aircraft. Ironically SAS doesn't fly A340s anymore. The lounge is so small that there's not really any storage space, so you can see boxes of drinks stacked up in the corner.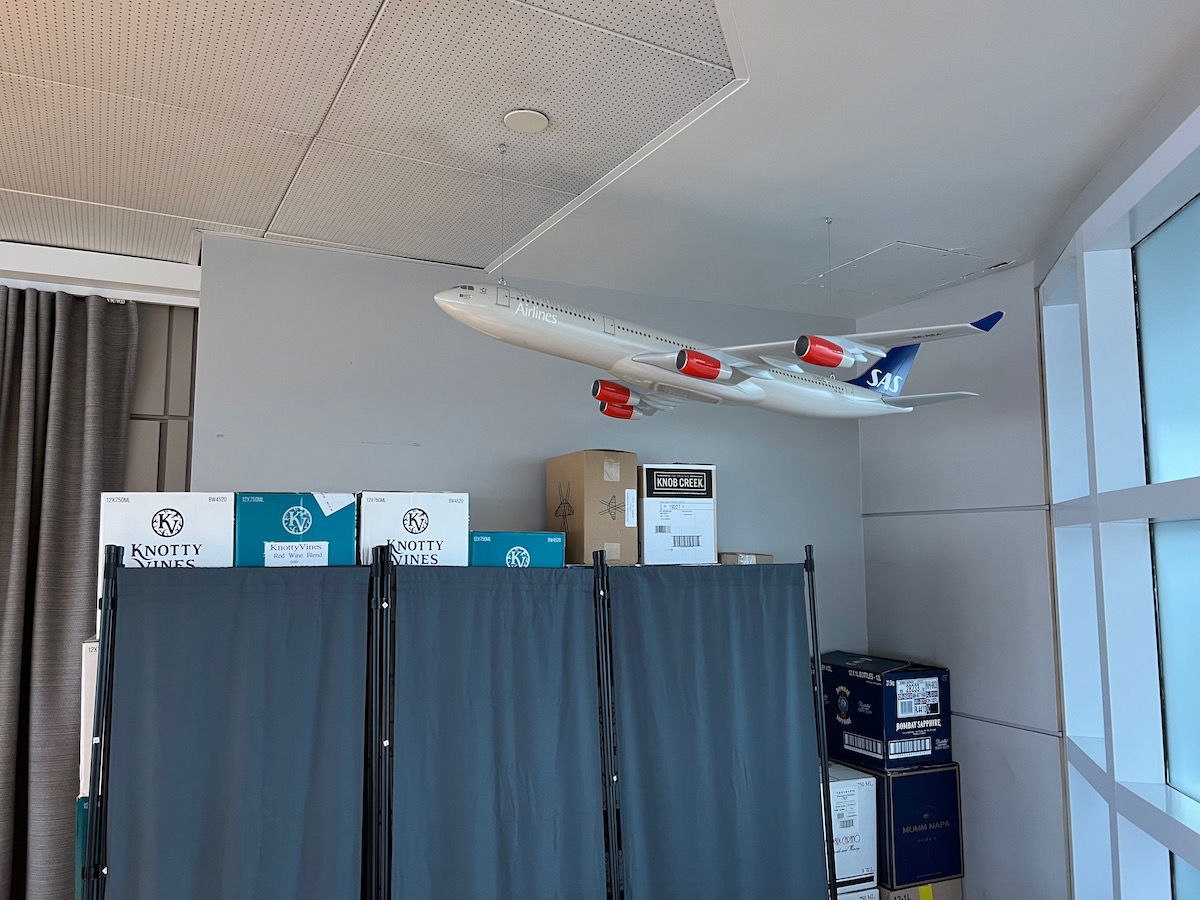 The lounge has lovely views of the gates, taxiways, and runways, so if you like plane spotting, be sure to grab a seat near the windows.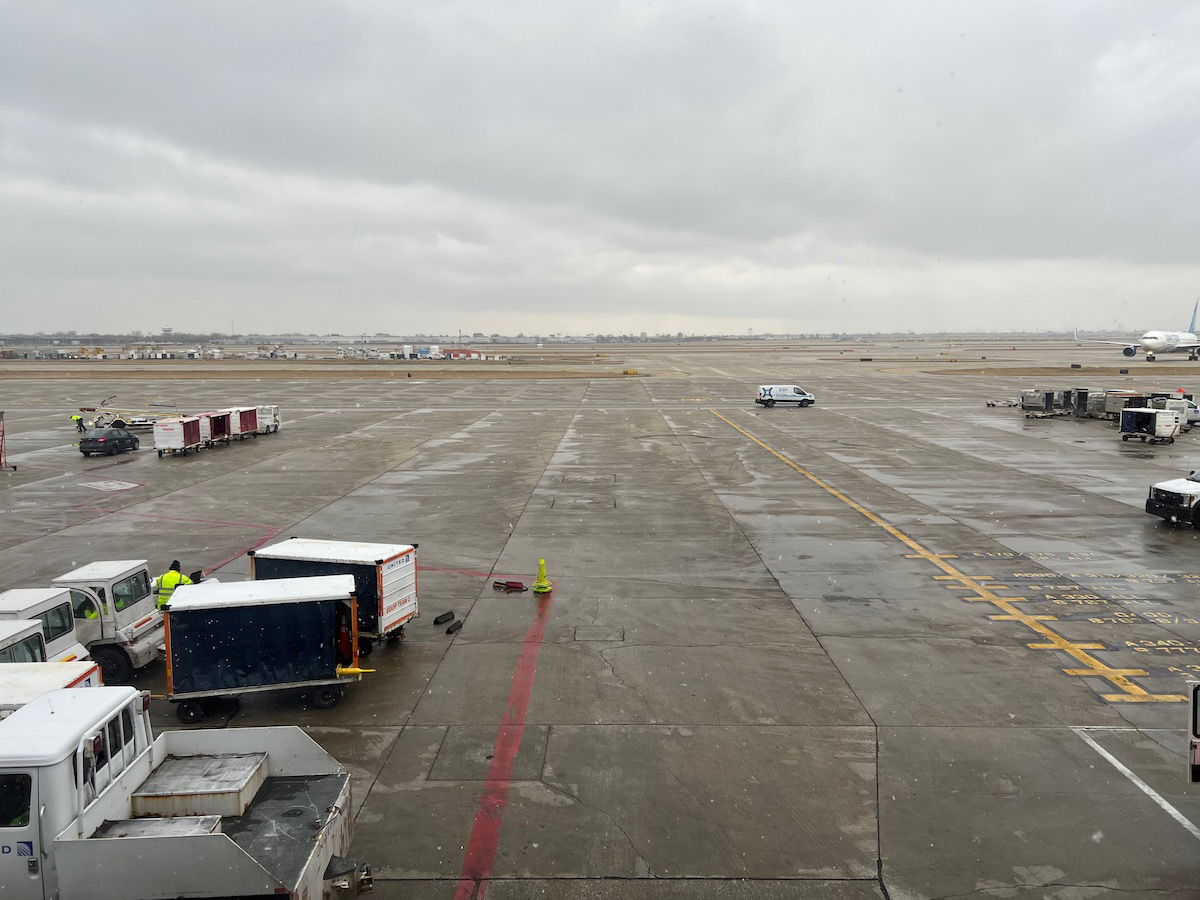 The lounge looks perfectly nice, though the catch is that you can expect that when it's open, almost every seat is going to be taken. 117 seats isn't nearly enough to handle all the Star Alliance demand among premium passengers. It's not just the absolute capacity, but also the space per passenger.
After being in this lounge briefly, I just decided to go sit in an empty gate area. In terms of what I value in airport lounges, a quiet and relaxing ambiance is typically the most important, and this lounge definitely doesn't deliver that.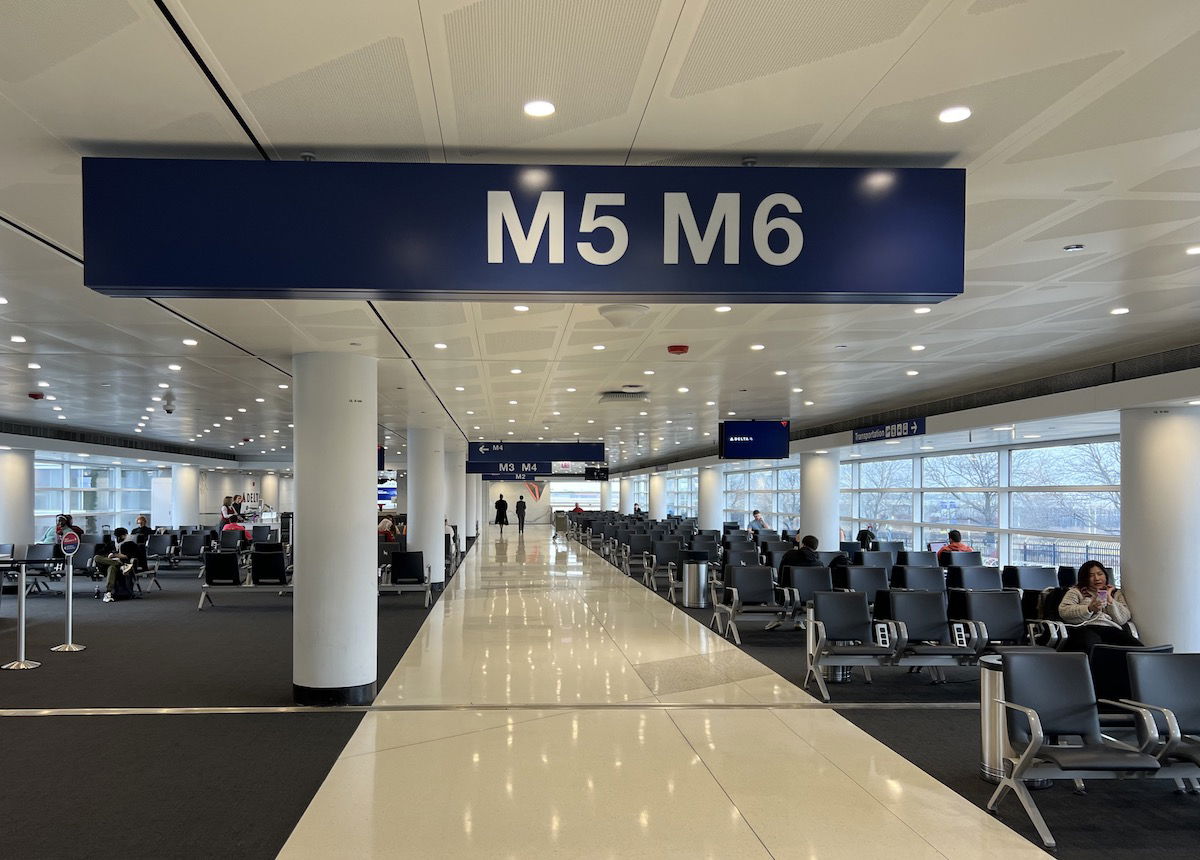 SAS Lounge Chicago food & drinks
The SAS Lounge Chicago has a perfectly good selection of food & drinks, all via a self-serve buffet.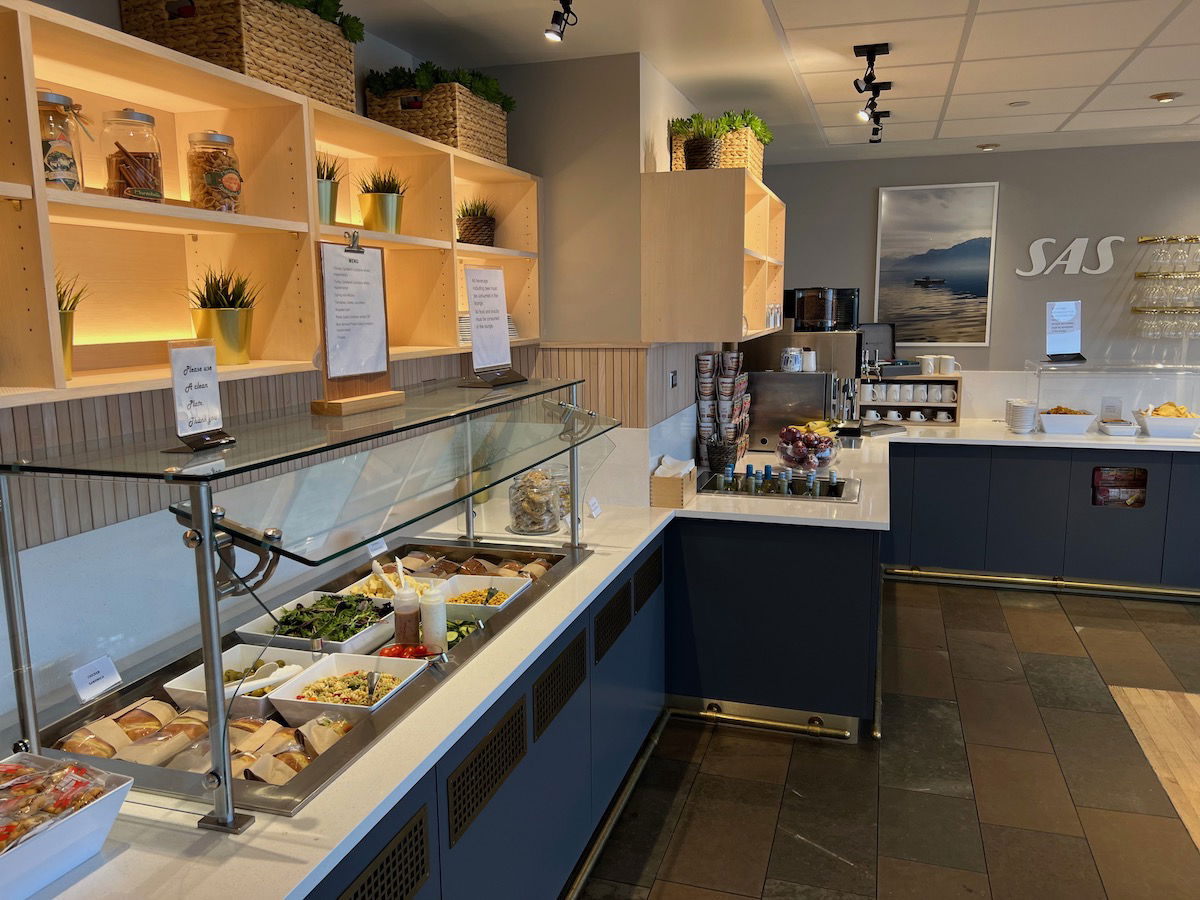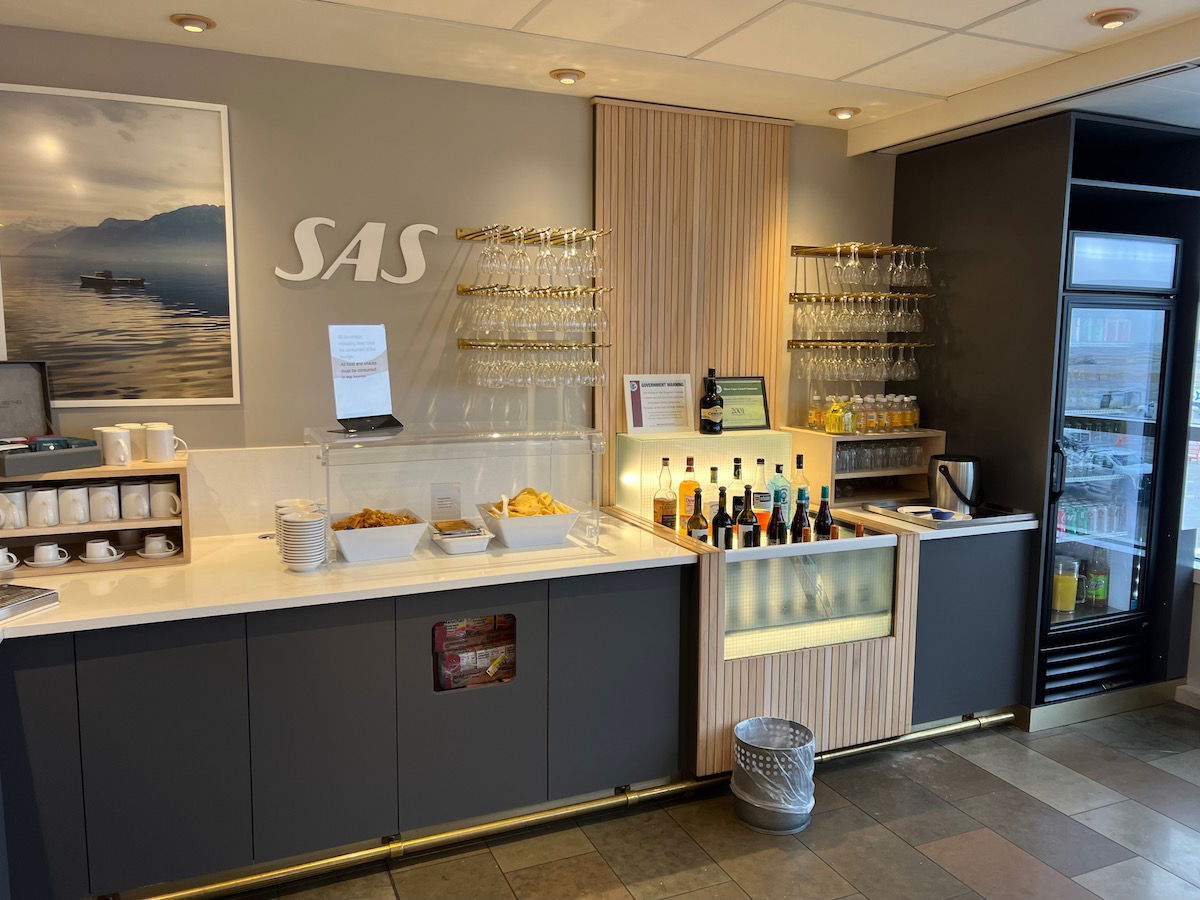 There's one part of the buffet with fresh(ish) items, including chicken and turkey sandwiches, and a salad bar with spring mix, pasta salad, tomatoes, cucumbers, cheese, olives, and roasted corn.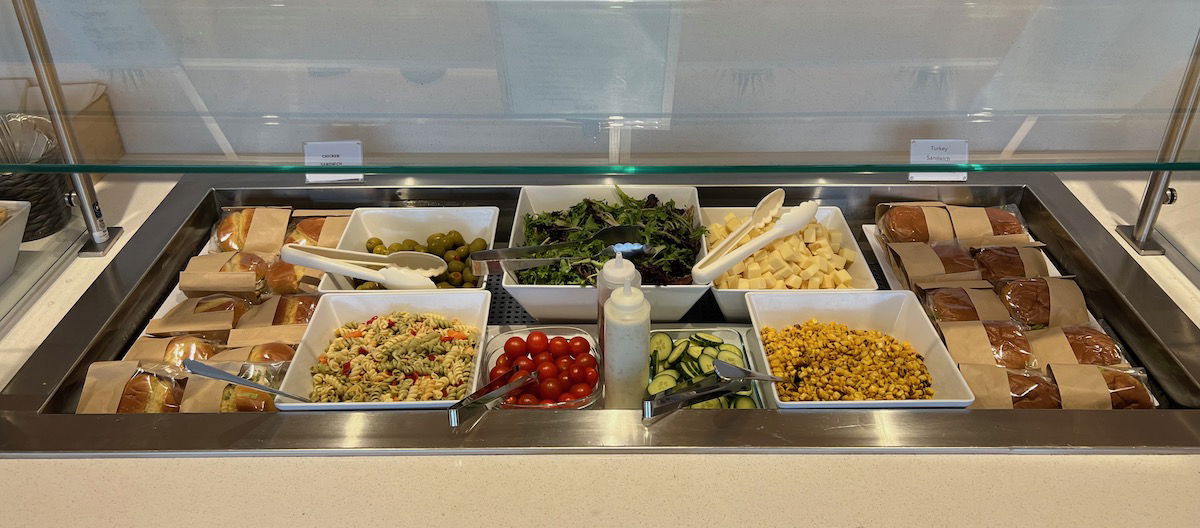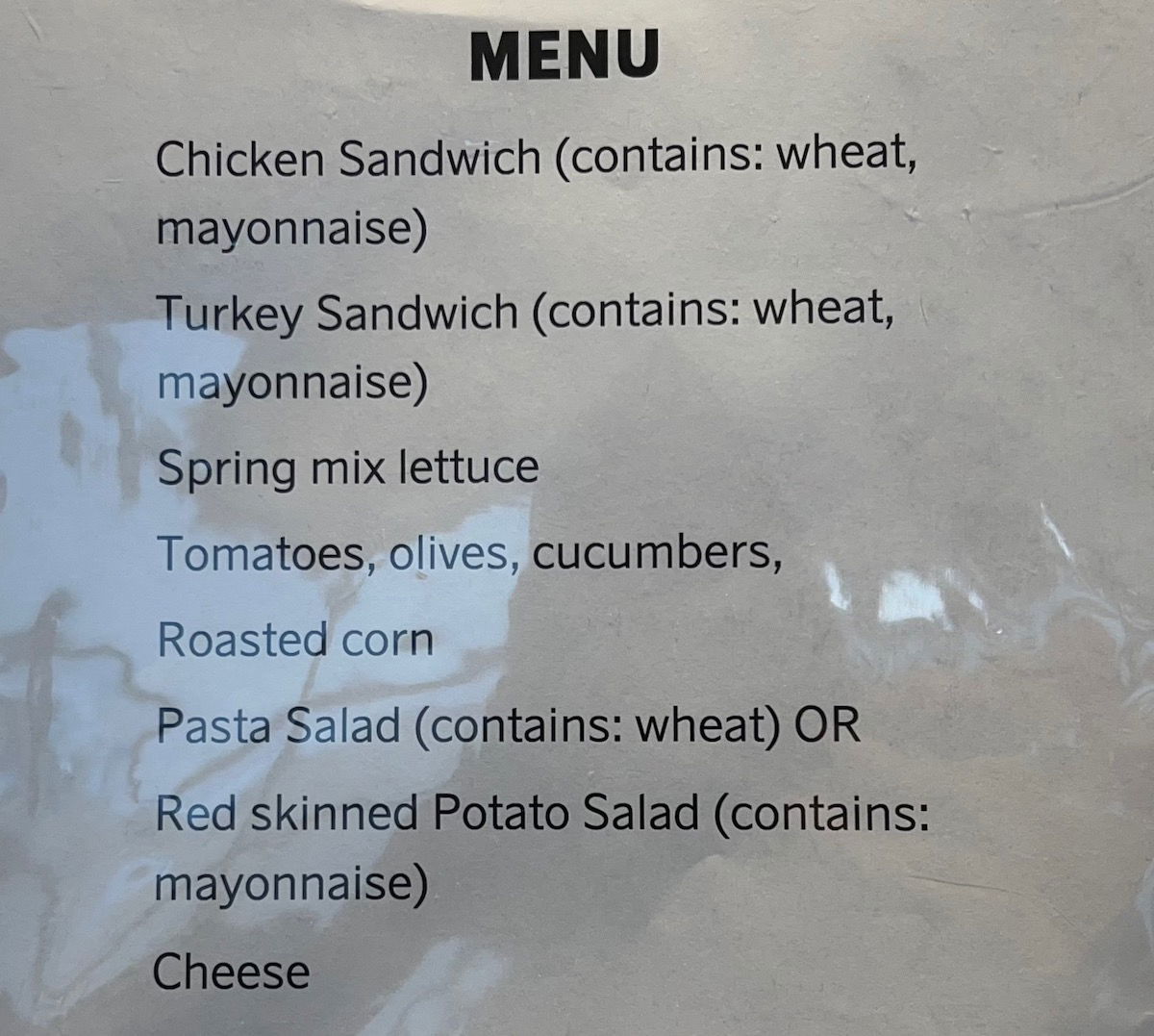 There are also some crackers, chips, snack mix, cookies, instant noodles, whole fruit, and a variety of condiments.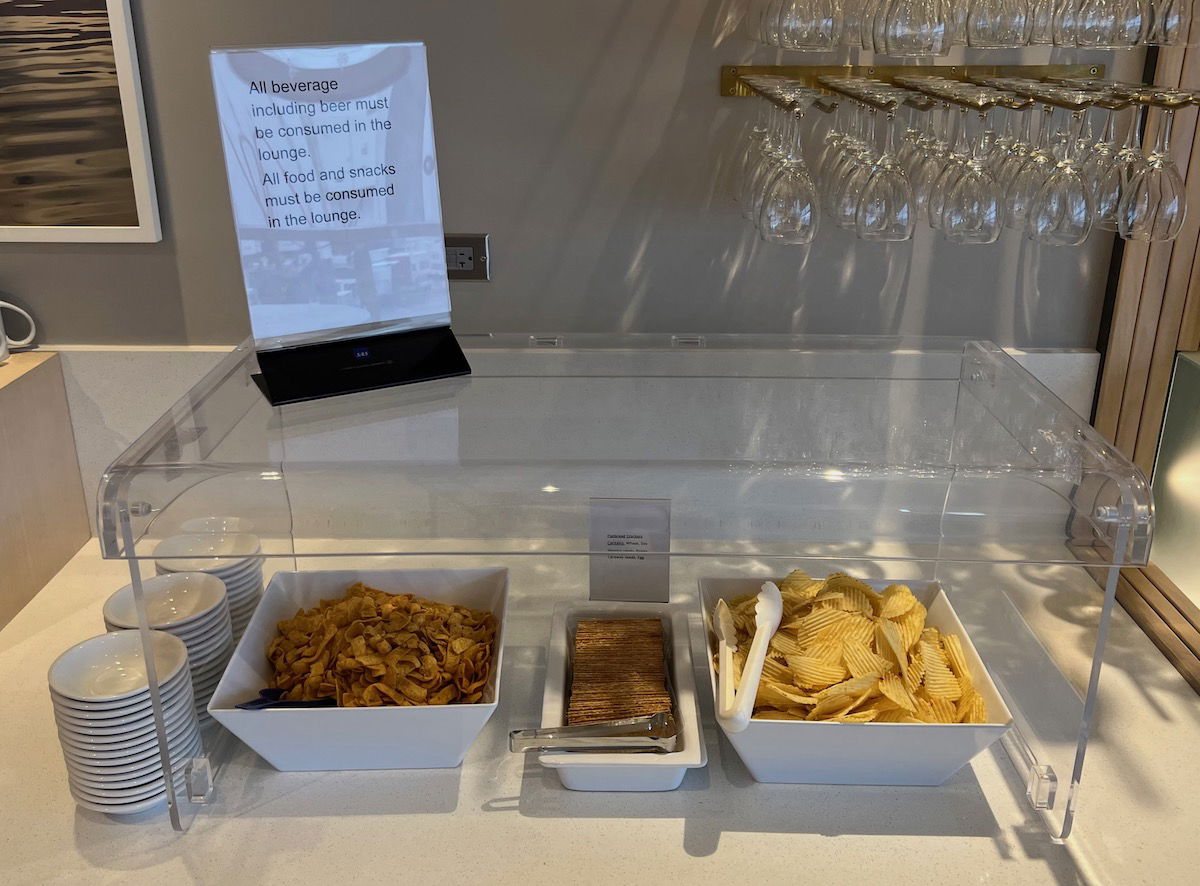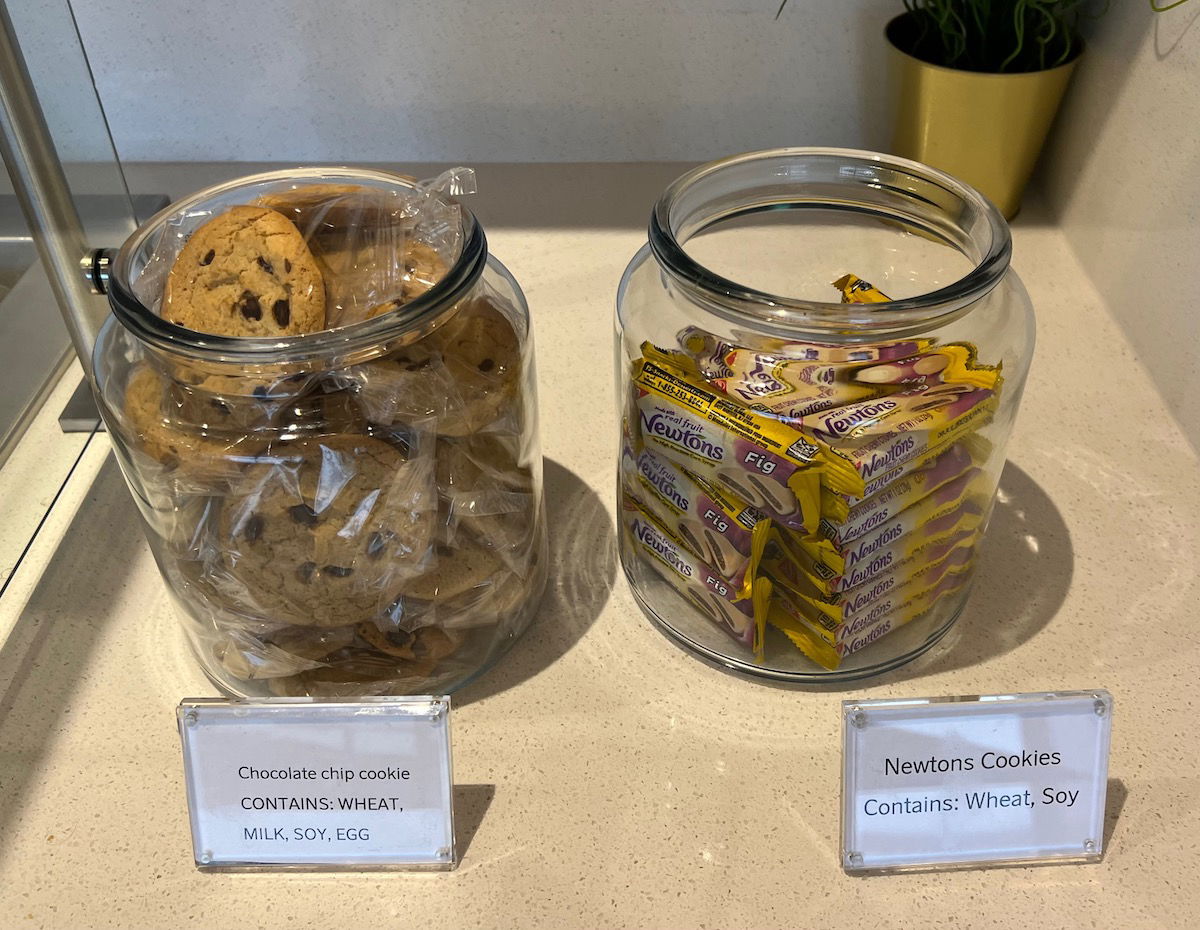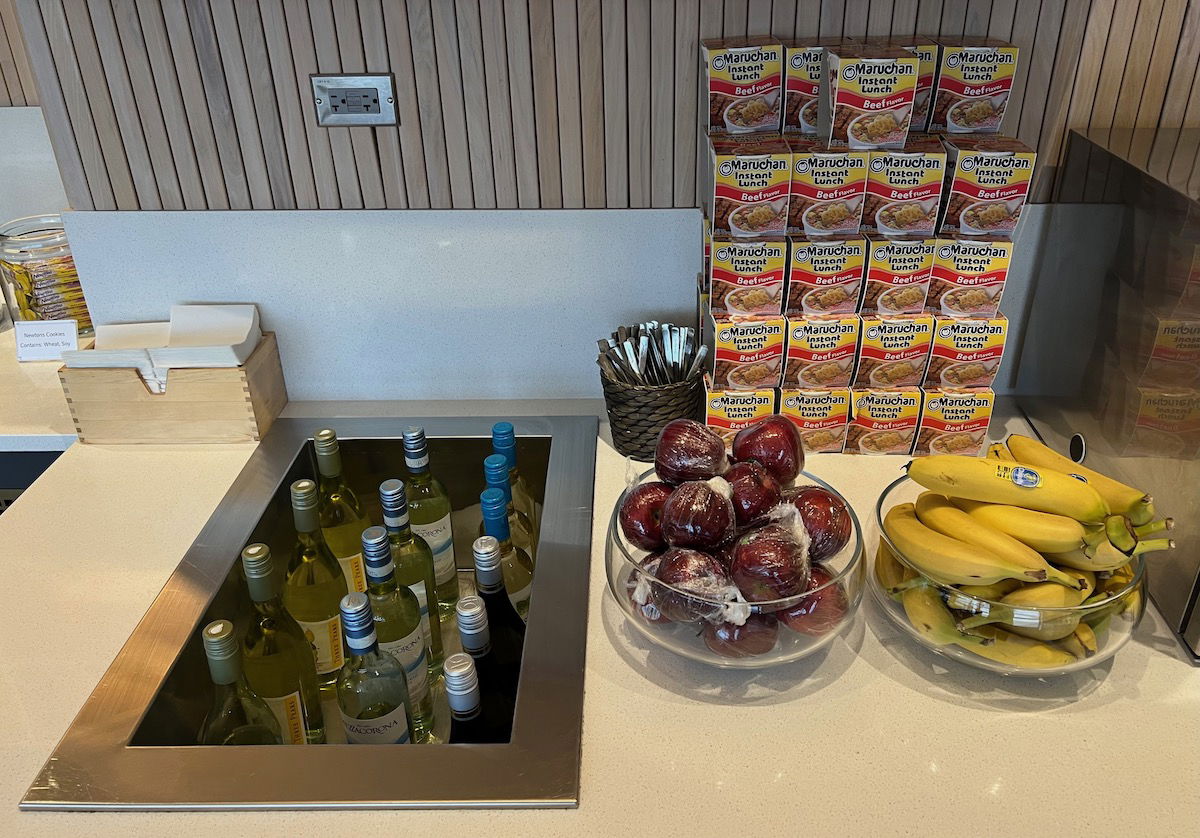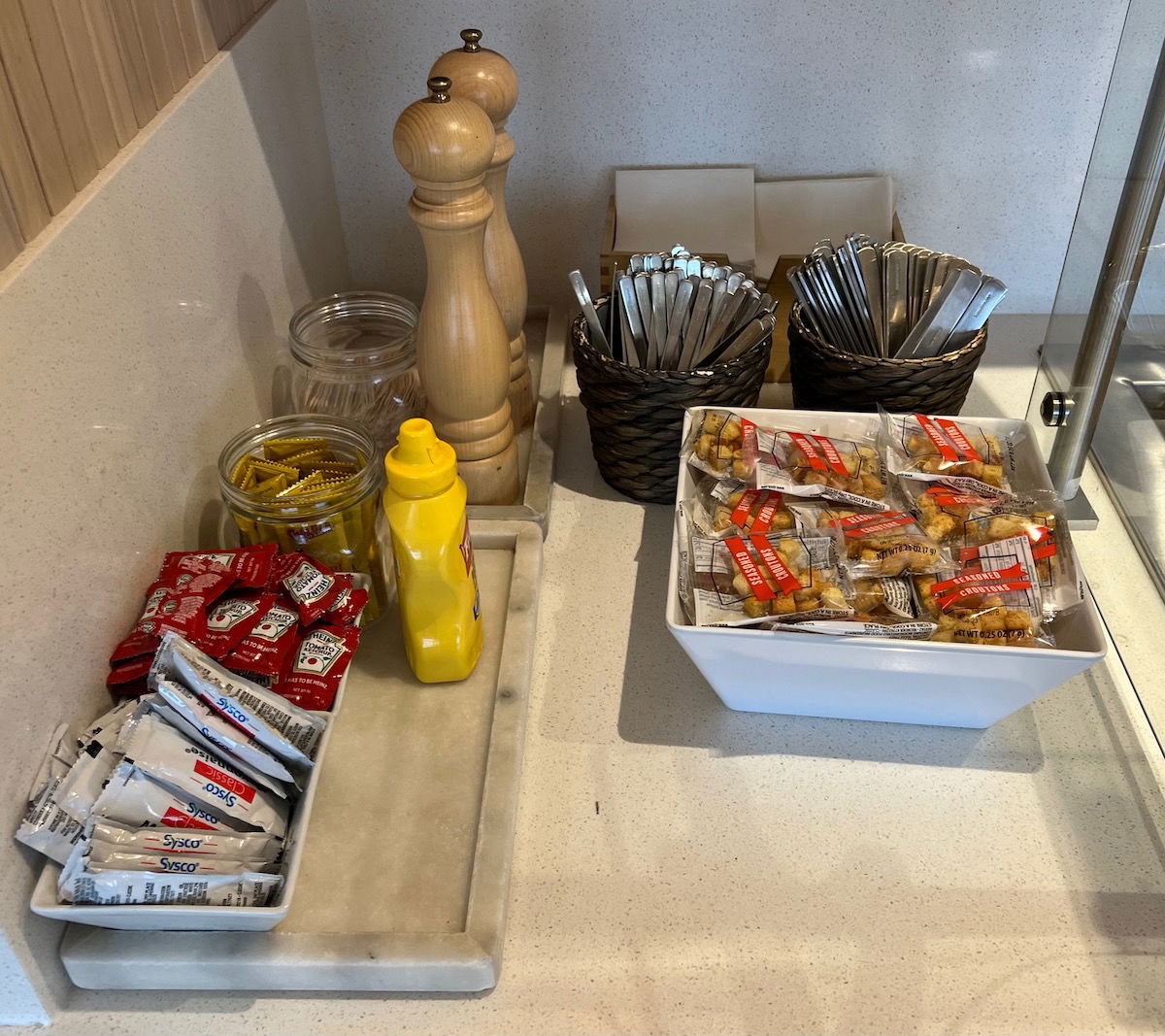 As far as drinks go, there's a selection of beer, wine, and liquor. There are also soft drinks, juice, water, an espresso machine, and tea. The selection is decent, but don't get too excited.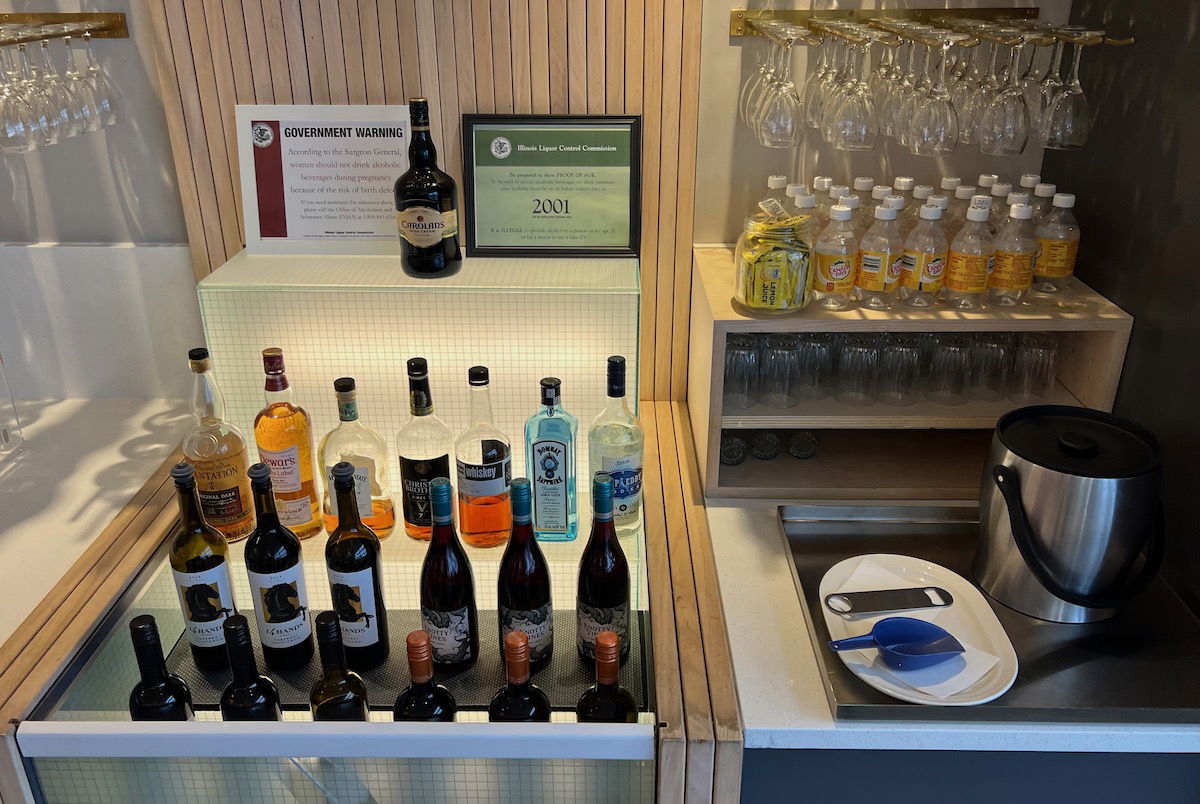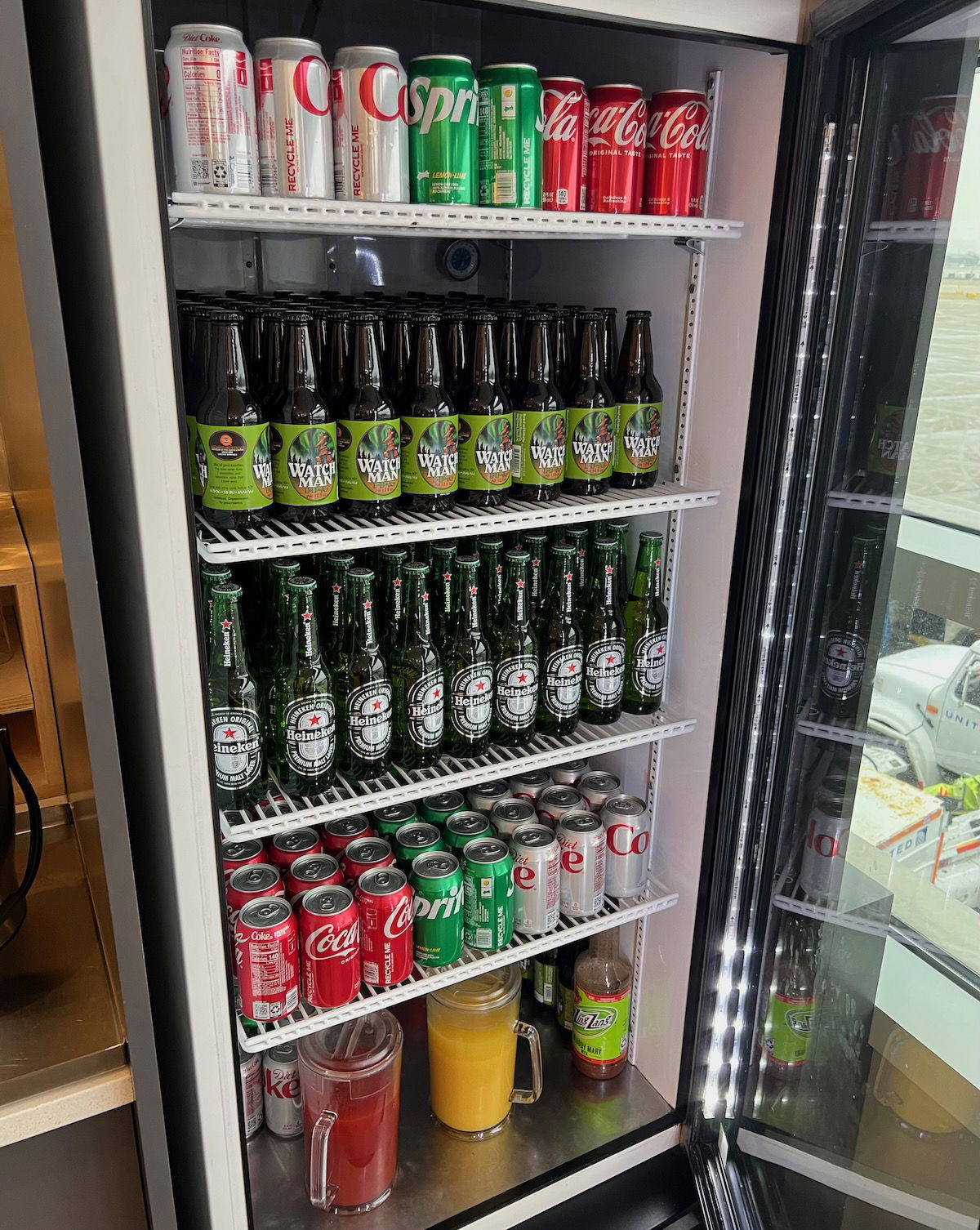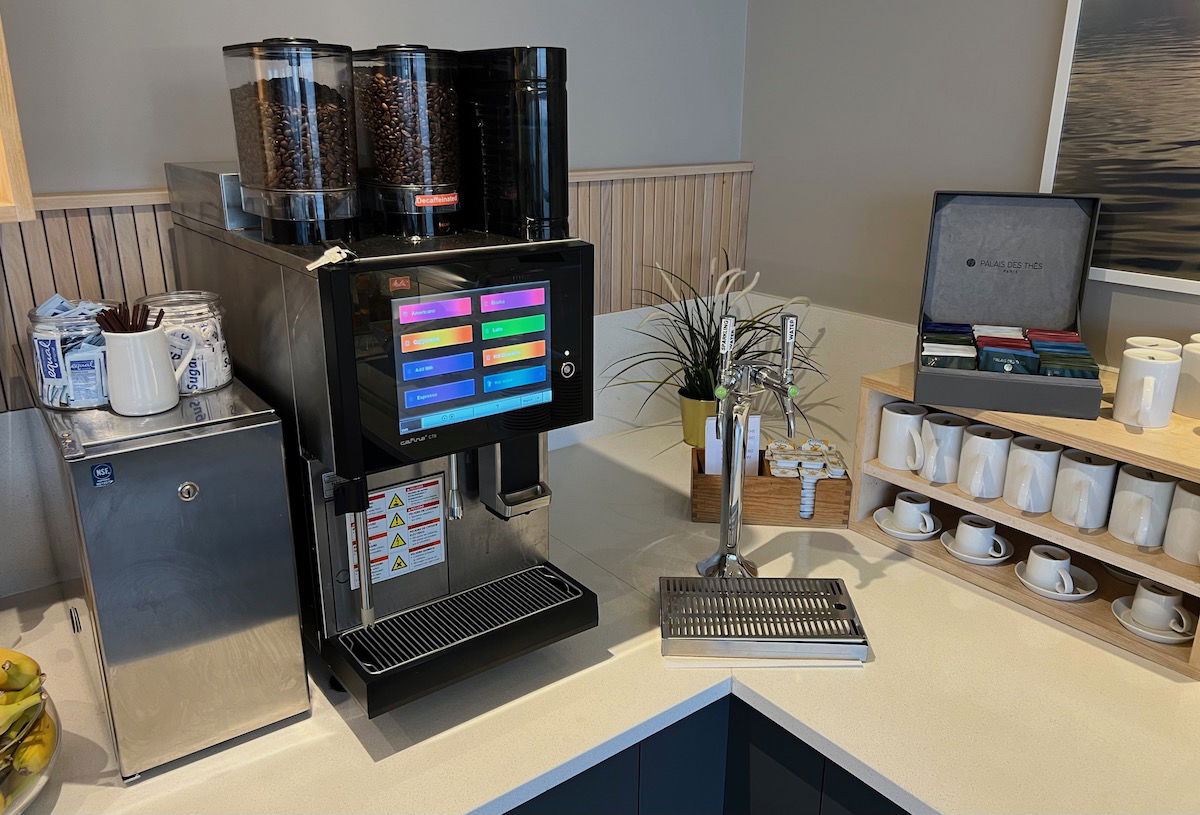 SAS Lounge Chicago bathrooms & showers
The SAS Lounge Chicago doesn't have bathrooms or showers. If you want to use the bathroom, you'll have to go into the terminal. Usually access to a clean bathroom is a valuable amenity of a lounge, though that's not offered here.
While this is a negative to the guest experience, I also can't really blame SAS here. The lounge is tiny, and the airline got the space that it could.
Bottom line
The SAS Lounge Chicago has nice views and pleasant decor, but it's way too small for the number of passengers it's supposed to handle, and doesn't even have bathrooms. If you're looking for food and drinks and are eligible for access, then it's worth visiting. However, personally I'd rather just go sit in an empty gate area after that.
This lounge offers a pretty bad experience, though I don't blame the airline for that — O'Hare Terminal 5 is simply awful (except Delta's setup), and airlines are so limited in terms of lounge space.
If you've visited the SAS Lounge Chicago, what was your experience like?