For the next portion of my whirlwind Aeroplan adventure, I flew Austrian Airlines business class from Vienna to Rome. Prior to the flight, I first checked out the SKY Lounge Vienna courtesy of Priority Pass, and I then checked out the Austrian Senator Lounge Vienna, thanks to my Star Alliance Gold status (through Singapore KrisFlyer).
The Austrian Senator Lounge Vienna is a perfectly nice place to kill some time, though it's also quite unmemorable. Let's take a closer look at it…
Austrian Senator Lounge Vienna location
I visited the Schengen Austrian Senator Lounge Vienna Airport, located in Terminal 3, near the F gates. Since this is in the Schengen area, it's located before the passport control that leads to the non-Schengen area, meaning that all passengers departing Terminal 3 can visit this lounge.
Once you clear security at Vienna Airport, just follow the signage in the direction of lounges. You'll need to go up a level, so you can either take the elevator or escalator.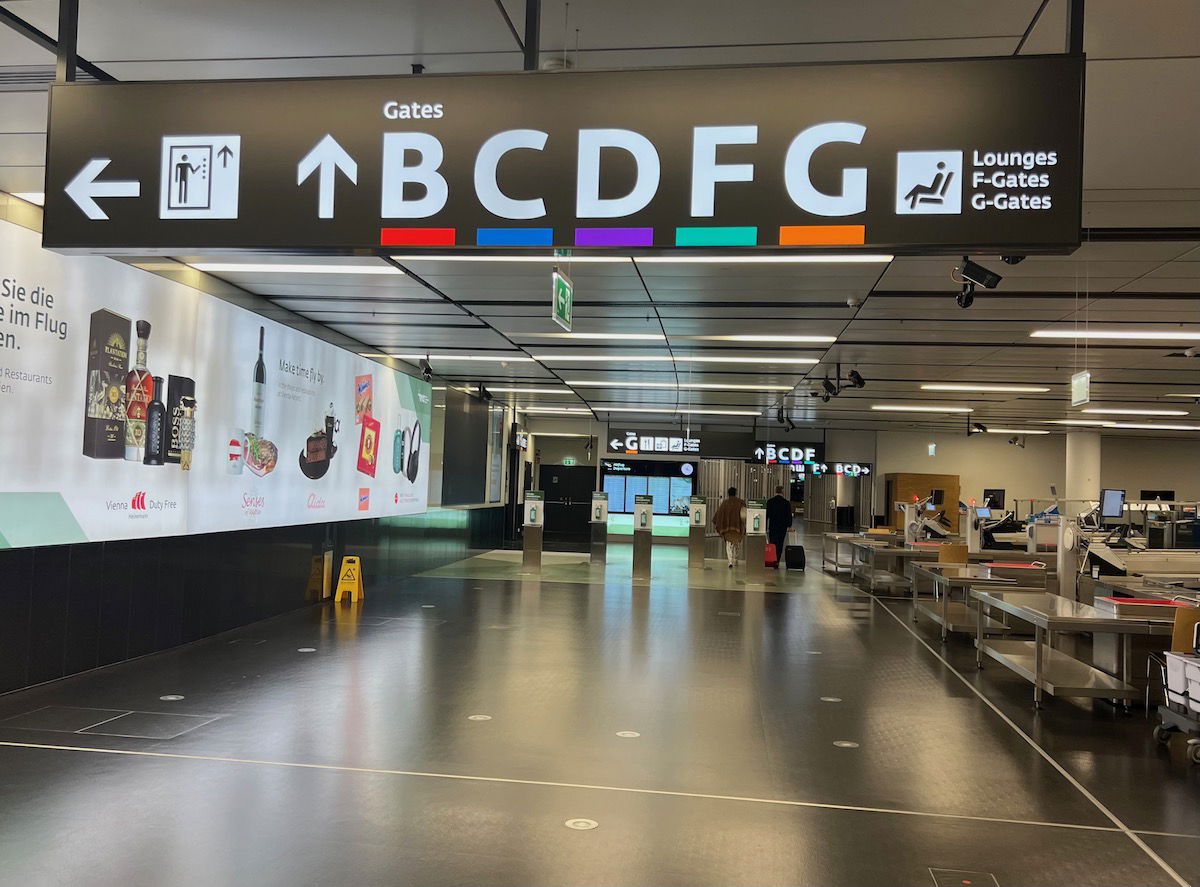 At the top of the escalator you'll see passport control (leading to the non-Schengen area), so at this point you'll want to make a left turn, in the direction of lounges.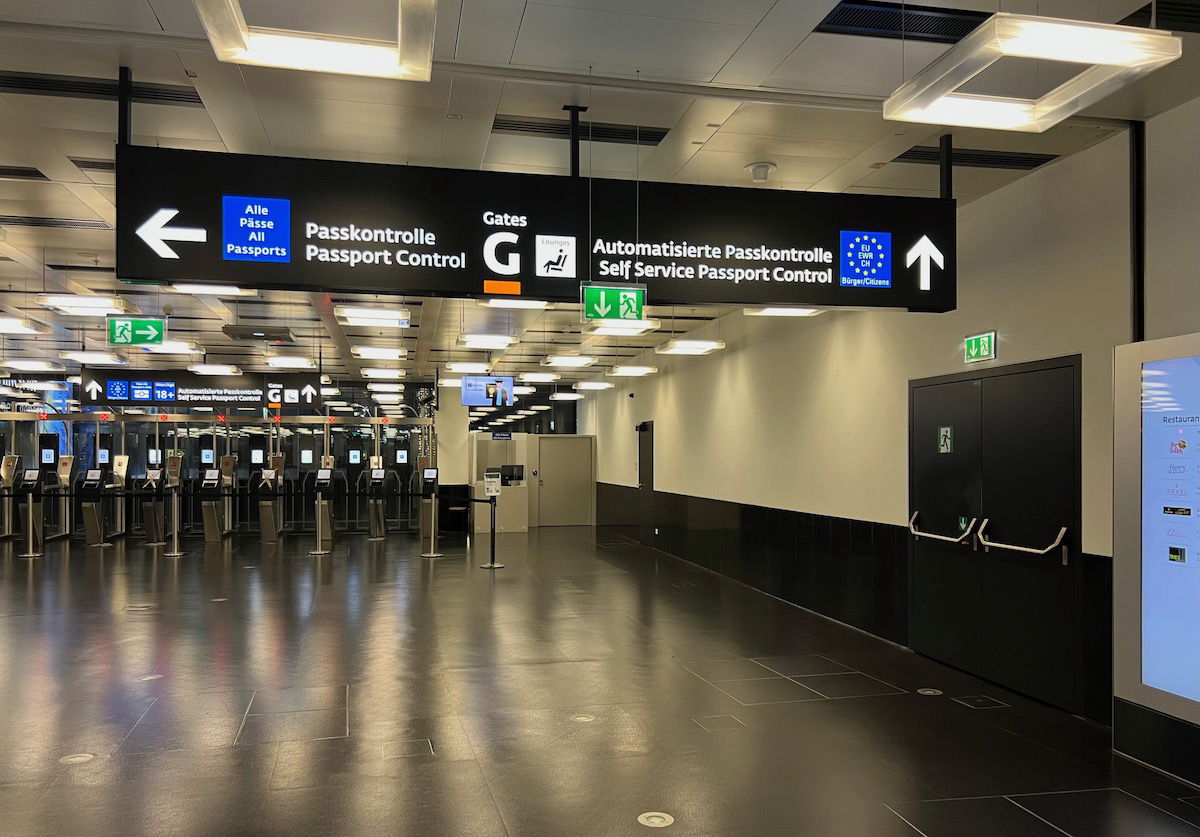 This will bring you down a long corridor that overlooks the landside portion of the terminal, and at the end of it you'll want to turn right.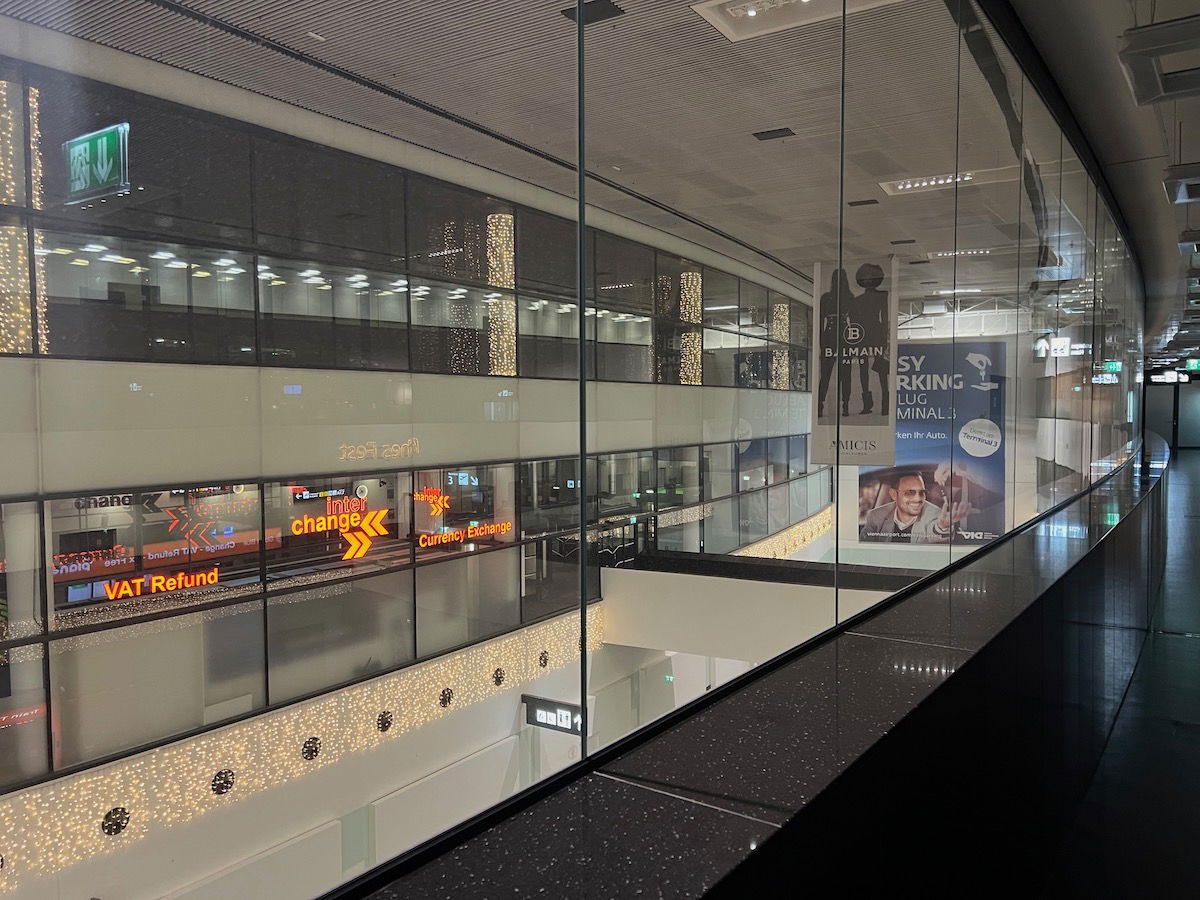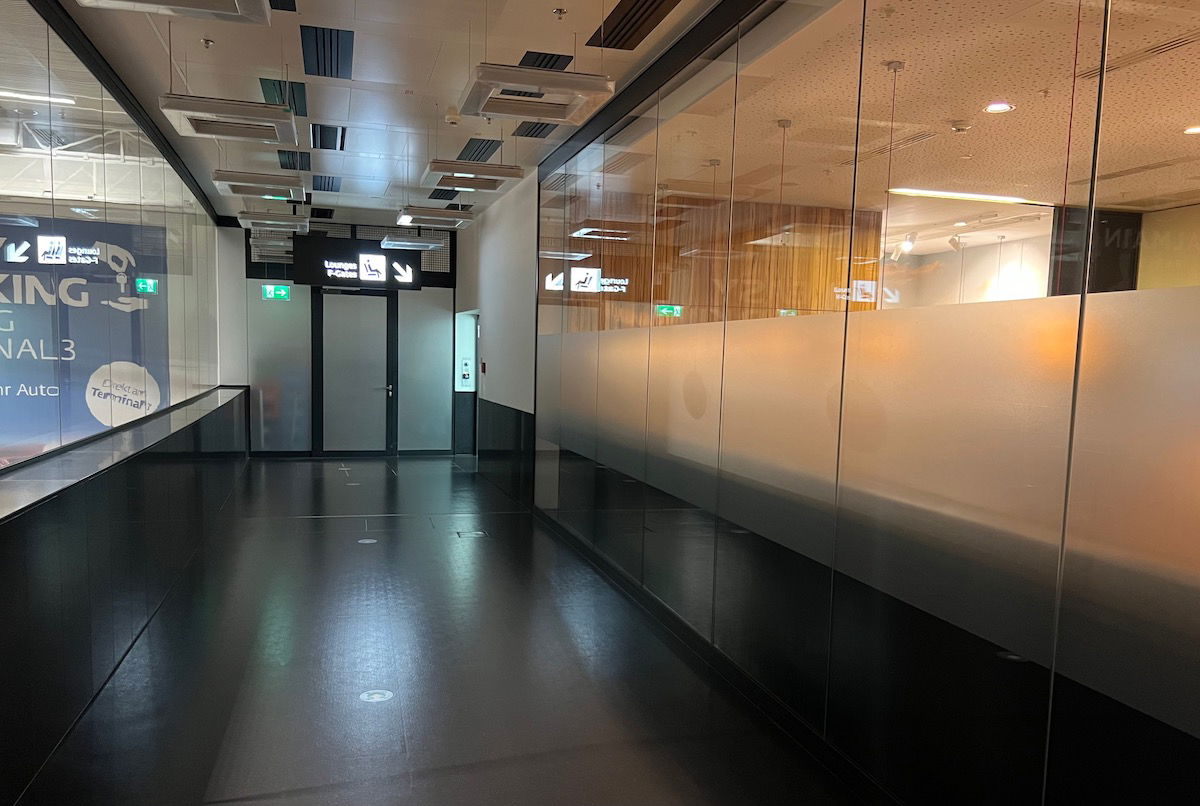 Once you turn the corner there, you'll see the entrance to the Austrian Lounge straight ahead, and the entrance to the SKY Lounge to the right. Note that the entrance to the Austrian Lounge includes the Austrian Business Lounge, Austrian Senator Lounge, and also an exclusive lounge for Lufthansa and SWISS first class passengers, as well as HON Circle members.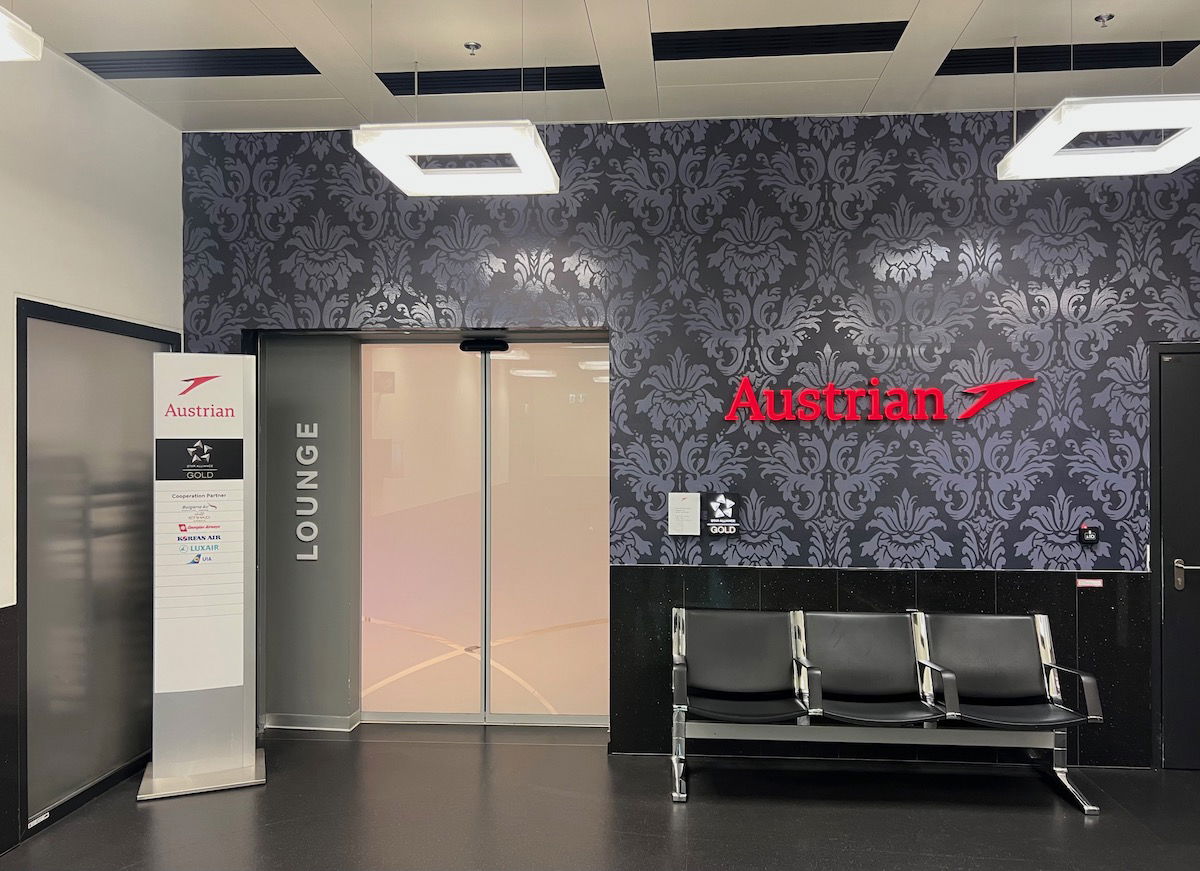 Austrian Senator Lounge Vienna hours
The Austrian Senator Lounge Vienna is open daily from 5:30AM until 9:30PM, covering just about all the Star Alliance departures from the terminal.
Austrian Senator Lounge Vienna entry requirements
Lufthansa Group (including Austrian, Lufthansa, and SWISS) have an interesting system when it comes to lounge access, which differs a bit from the general Star Alliance lounge access approach:
Austrian Business Lounges are the carrier's business class lounges, open to all Star Alliance business class passengers; these travelers generally can't take guests
Austrian Senator Lounges are more premium, and are open to Star Alliance Gold members plus Star Alliance first class passengers, with one guest permitted; Lufthansa Group technically markets these as first class lounges, so that they don't have to let Star Alliance first class passengers on non-Lufthansa Group airlines into the real first class lounges
I have Star Alliance Gold status through Singapore KrisFlyer, which is why I could use the Austrian Senator Lounge with my business class ticket.
The Austrian Senator Lounge and Austrian Business Lounge share an entrance and reception, and then the Senator Lounge is to the left, while the Business Lounge is to the right.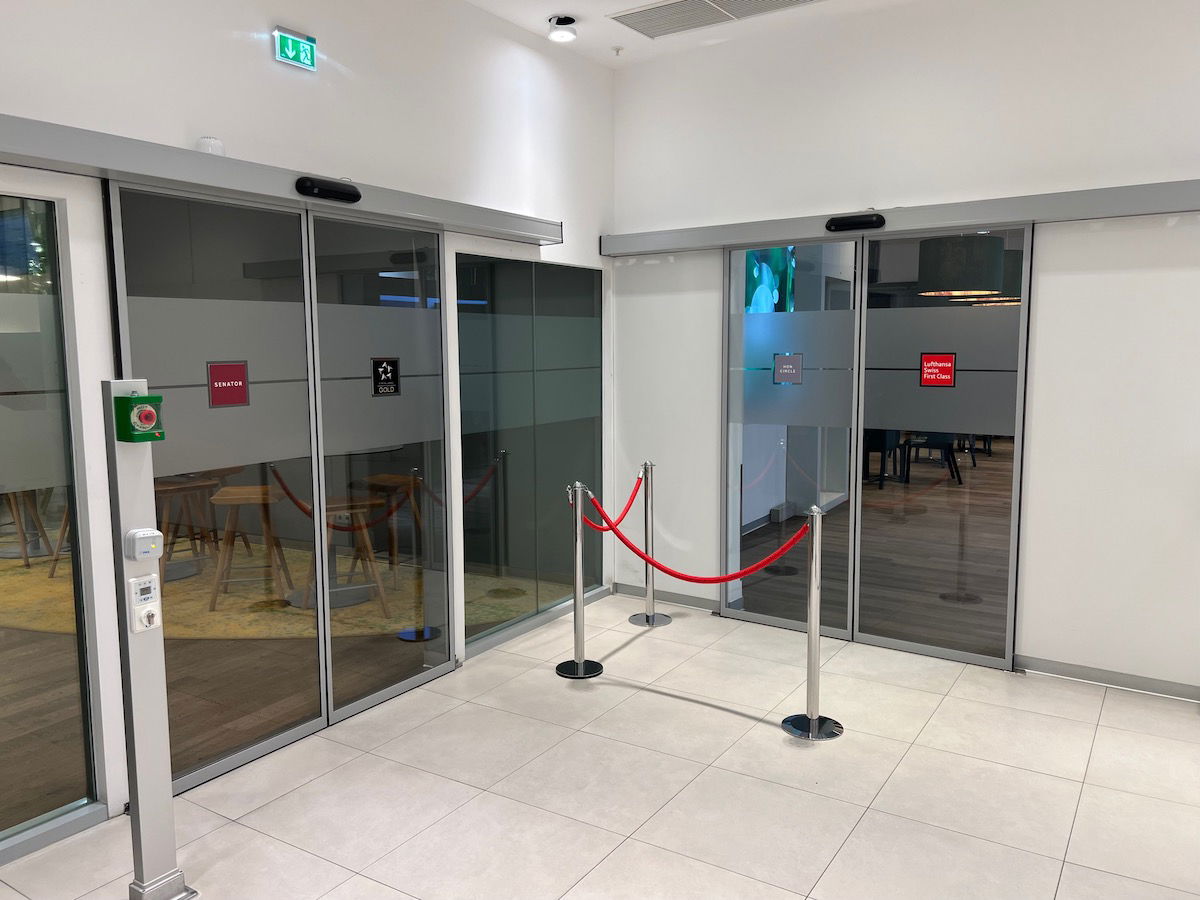 Note that in addition to the standard Star Alliance policies, there are some further airlines seemingly using the Austrian Lounge for their passengers, including Bulgaria Air, Etihad Airways, Georgian Airways, and more.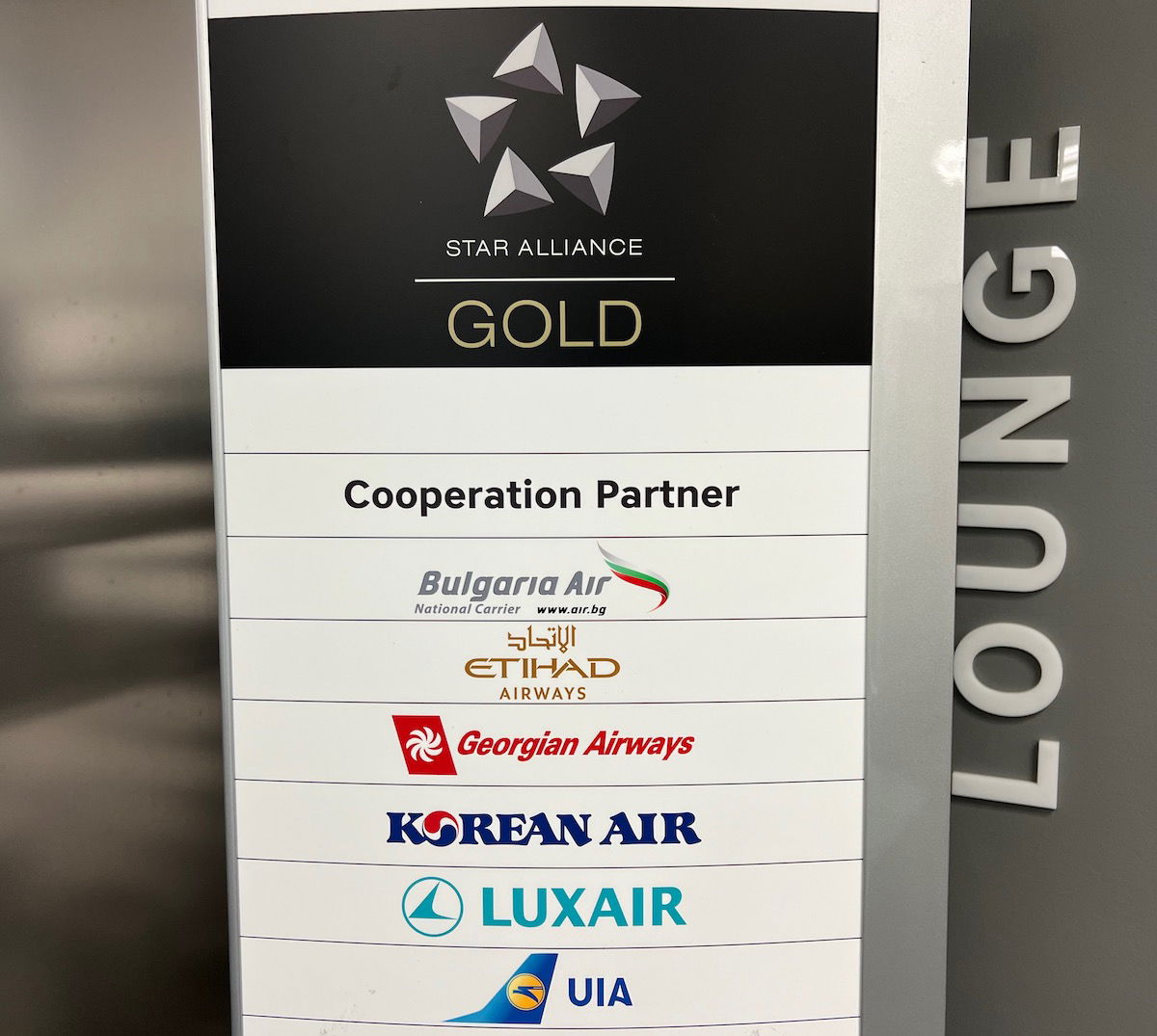 Austrian Senator Lounge Vienna seating & layout
The Austrian Senator Lounge consists of one main room. The lounge seems like it's on the small side given Austrian's presence at the airport, but it also wasn't overcrowded during my early morning visit.
While I quite like the lounge's design, I find it to be… quirky? It has some trees, and lots of bright colors. While I know red is one of Austrian's signature colors, there's also lots of lime green and bright carpets.
The lounge largely consisted of tables with two to four seats each, along the far wall.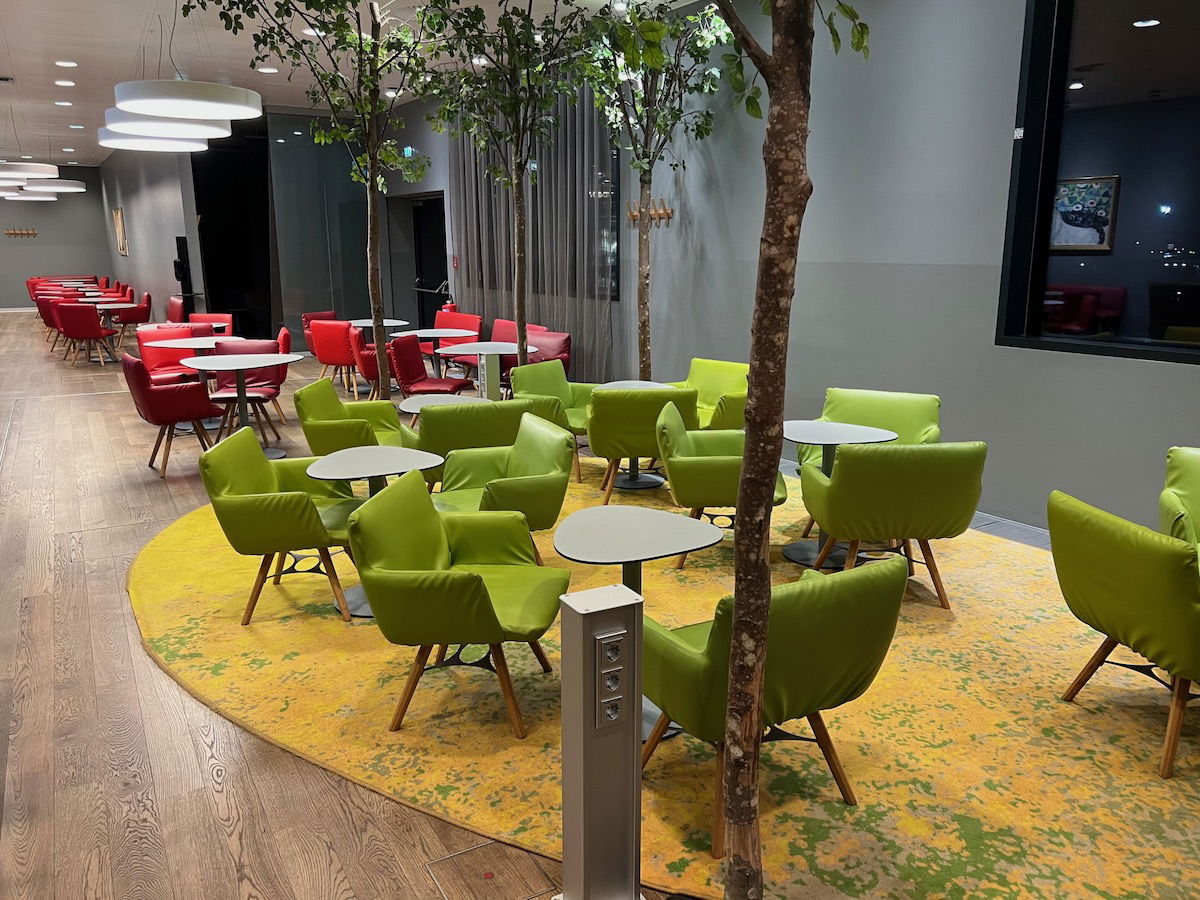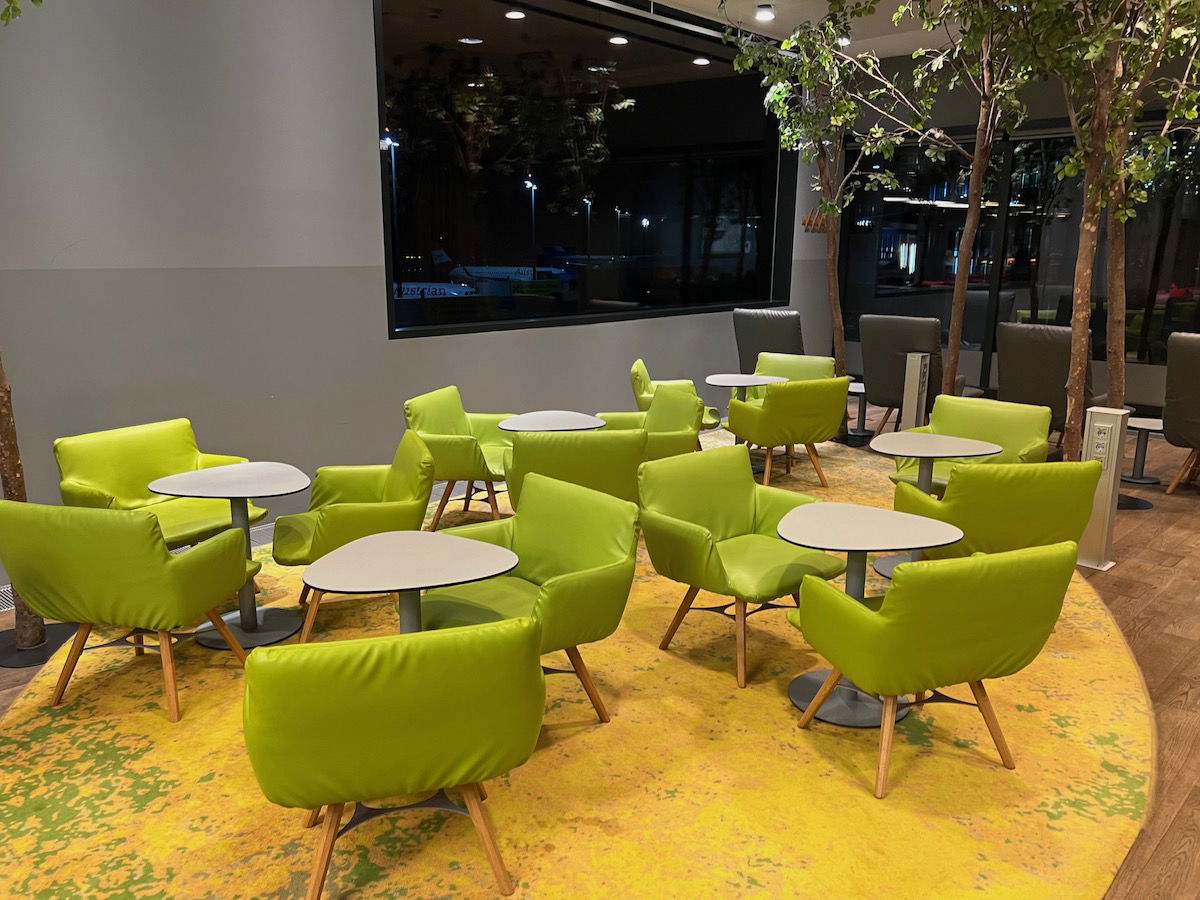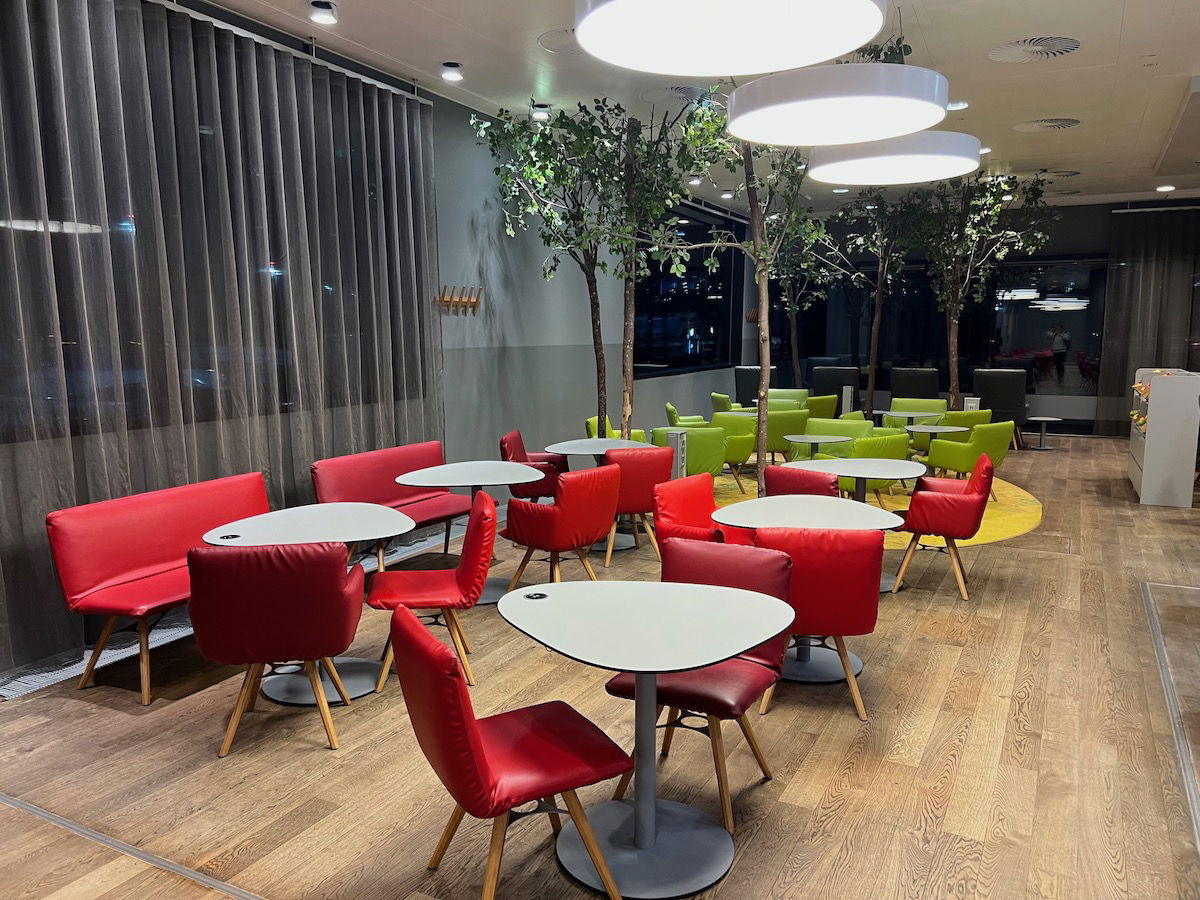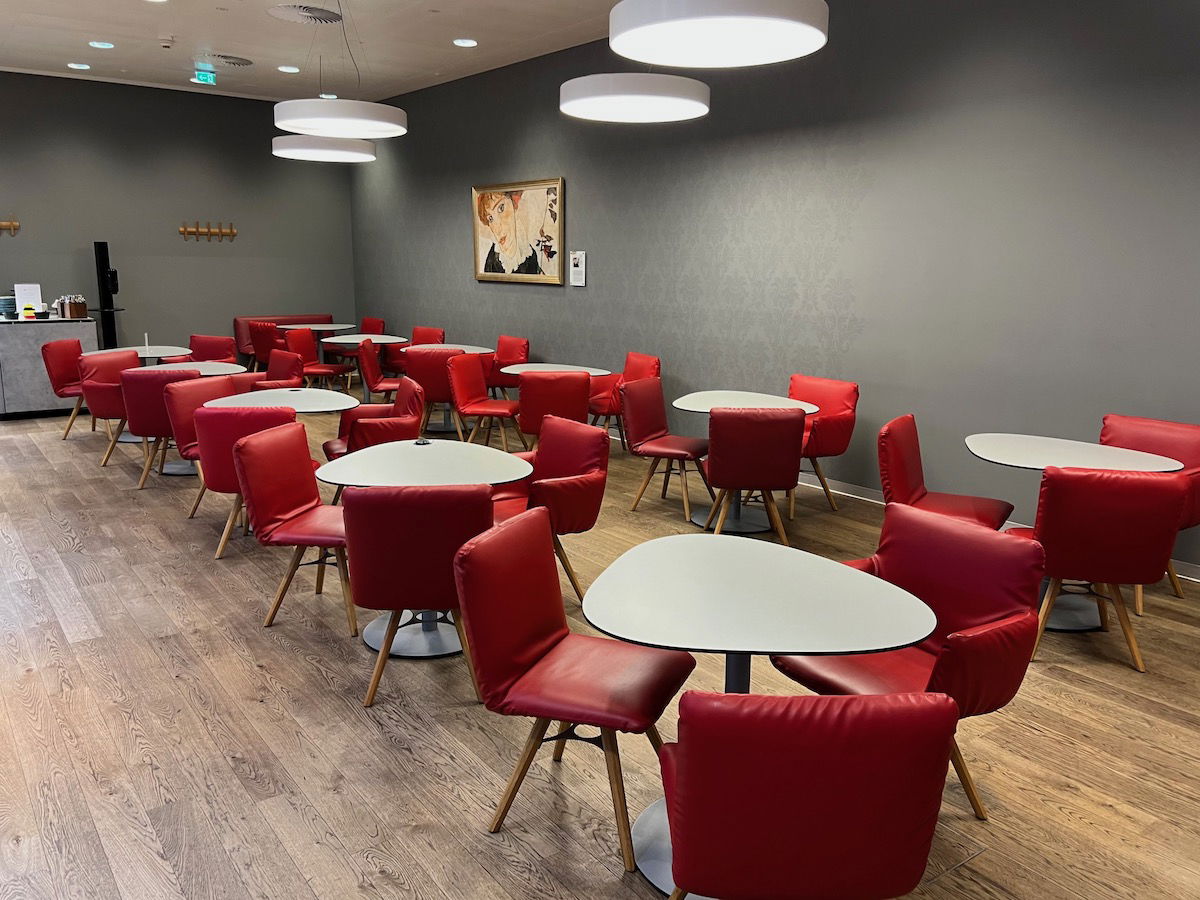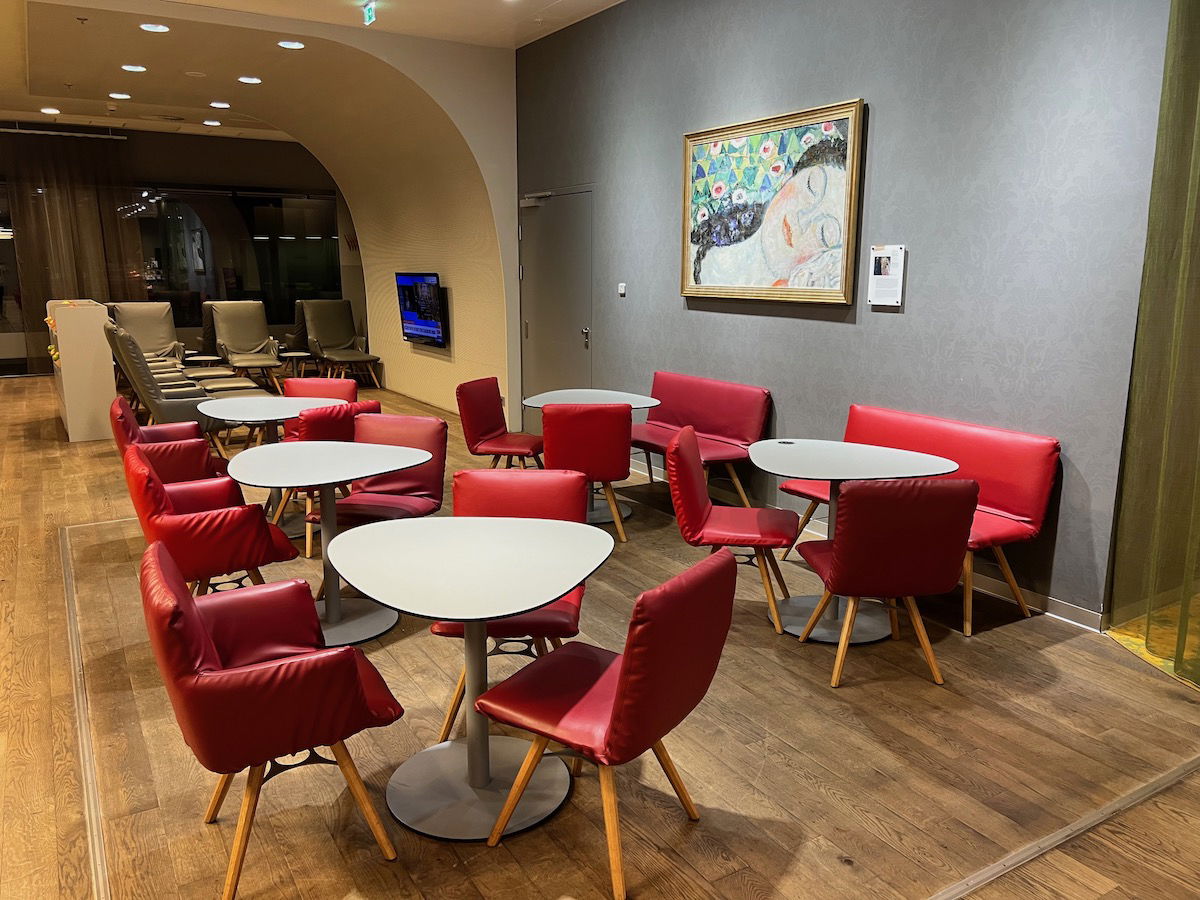 Inside the entrance to the lounge and to the right were some seats with ottomans, facing a TV. CNN was on during my visit, and this was the same time that the 15th vote for the United States Speaker of the House was taking place. It was kind of funny to hear the reactions of some of the Europeans in the lounge, who couldn't help but express confusion and disbelief.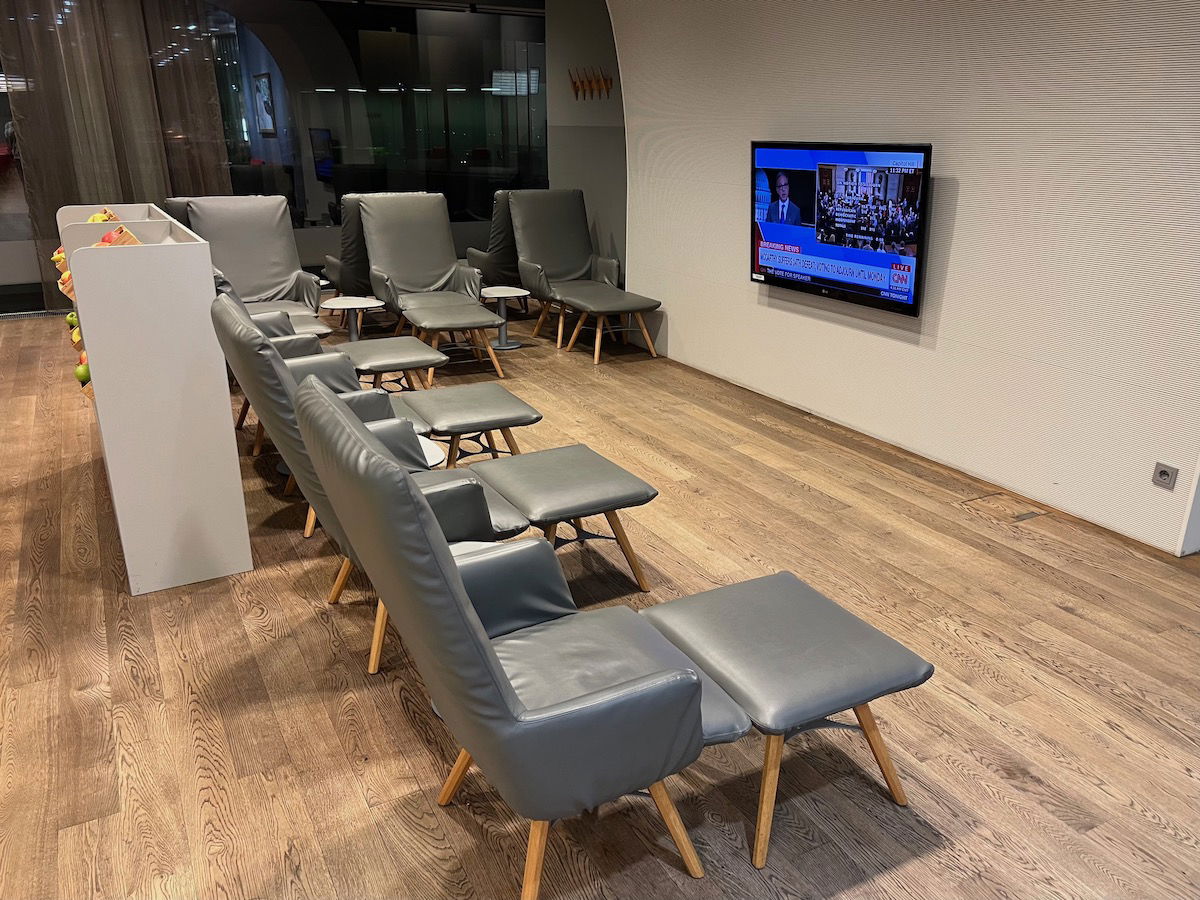 Along the windows were some more chairs with ottomans, though unfortunately this lounge doesn't have great apron views.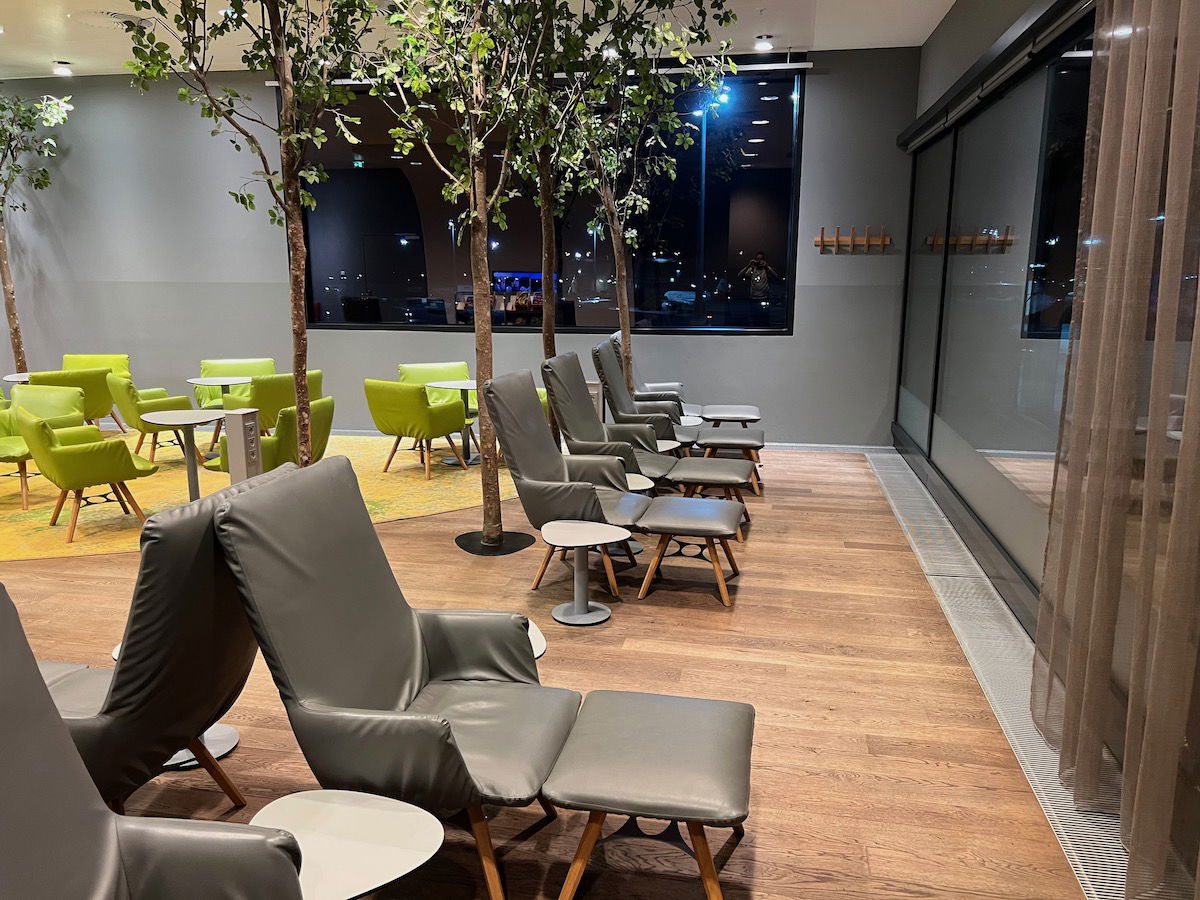 Near the entrance to the lounge were some stools with tables.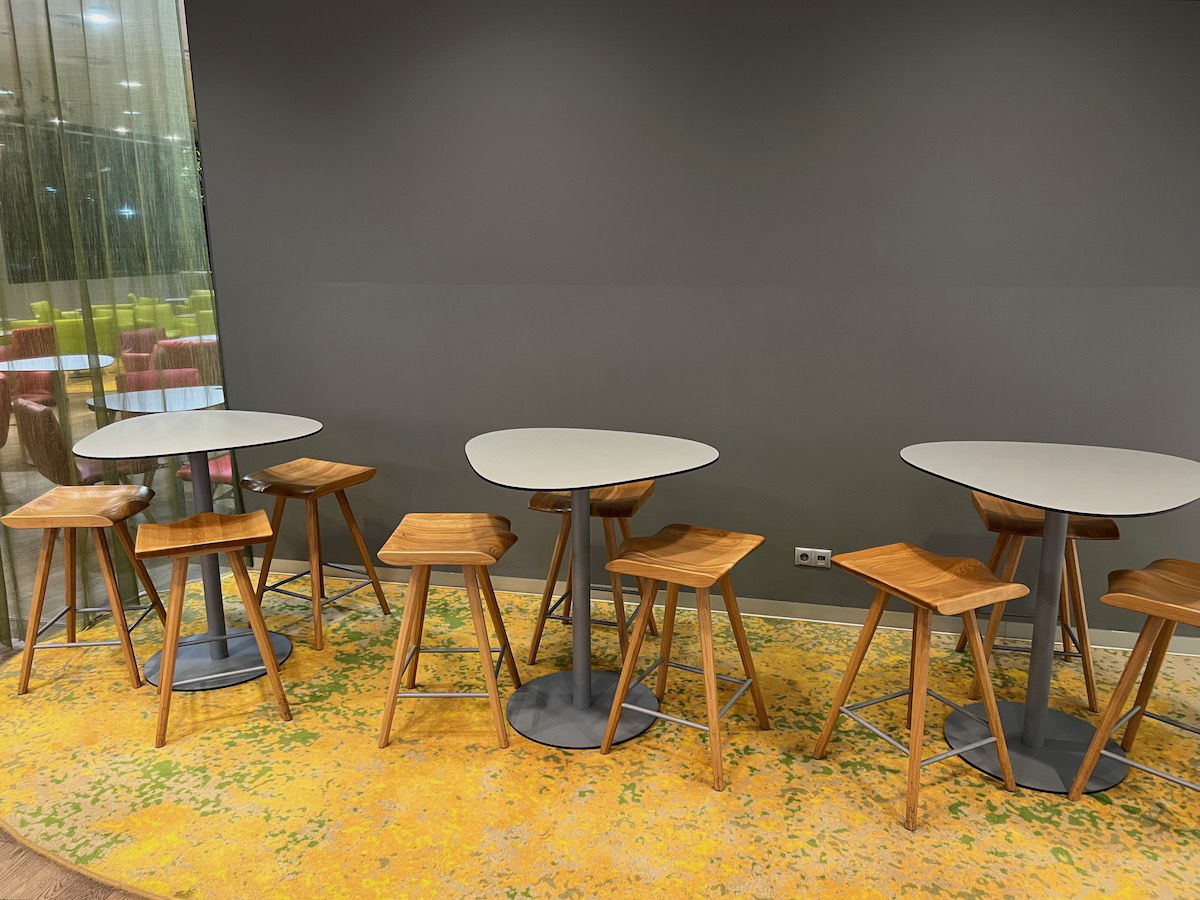 The only further amenity in the lounge were three daybeds in a darker room, for those looking to get some rest.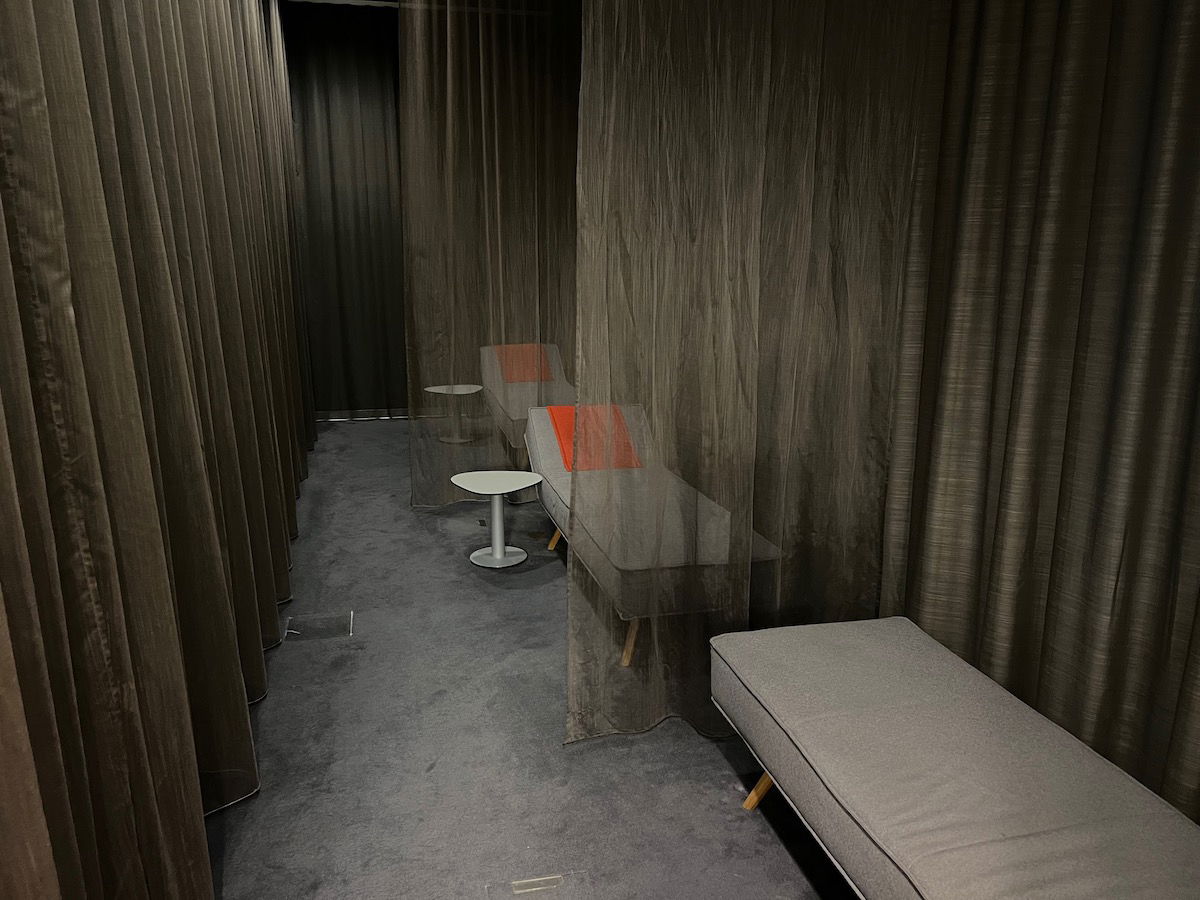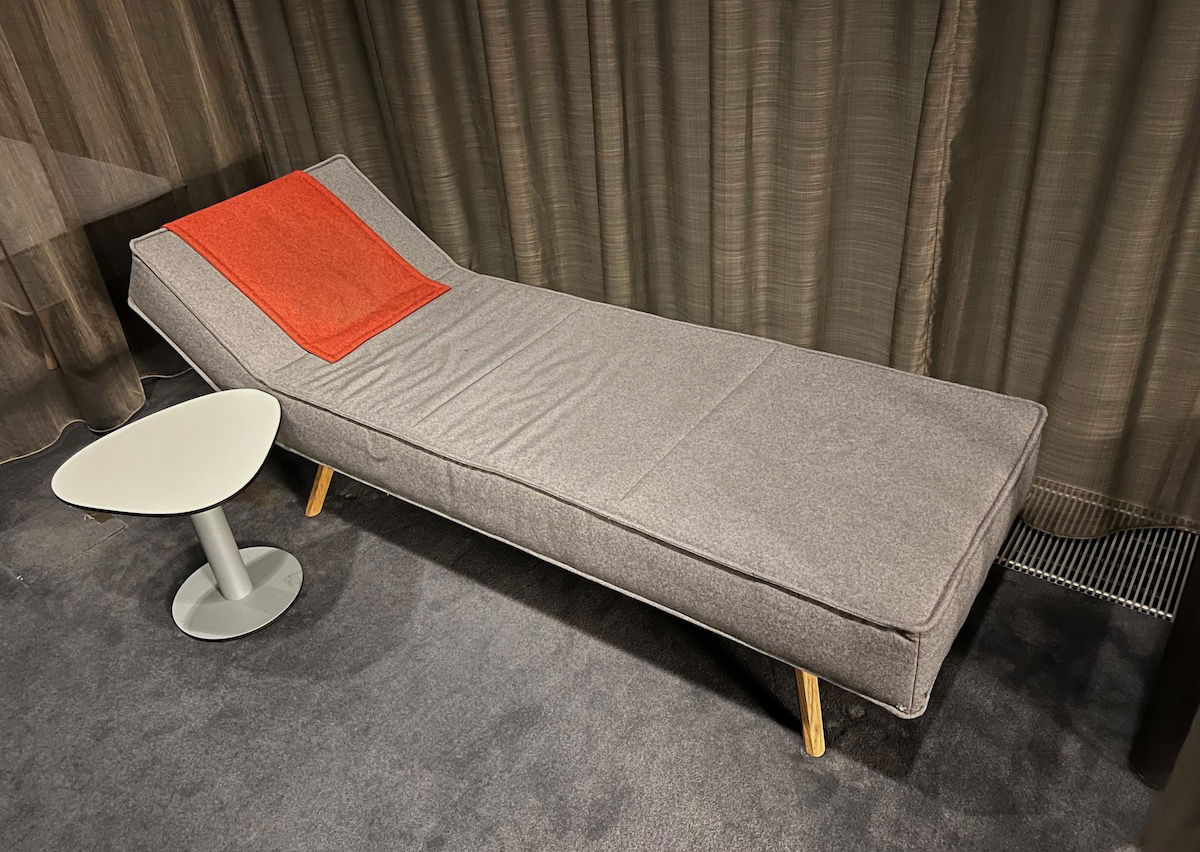 All-in-all, it's a perfectly nicely furnished lounge, though there's not much to get excited about here. Personally I wish there were some sort of business center or cubicles, because there's not really a place that's great for working.
Austrian Senator Lounge Vienna food & drinks
The Austrian Senator Lounge had a good selection of food & drinks, all available at the buffet inside the entrance and to the left.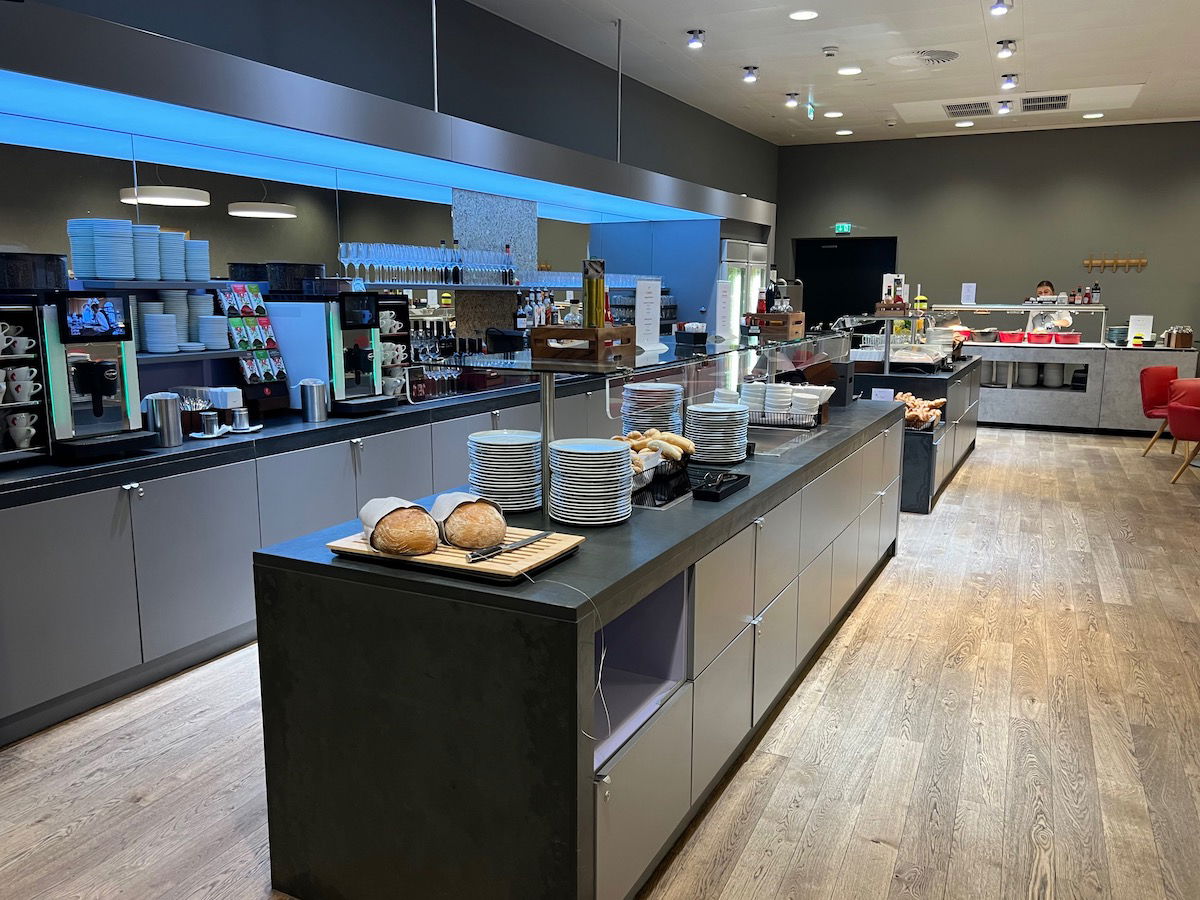 Cold food options included all sorts of bread and rolls, croissants, pastries, cold cuts, yogurt, cereal, snack mix, sweets, fruit, and more.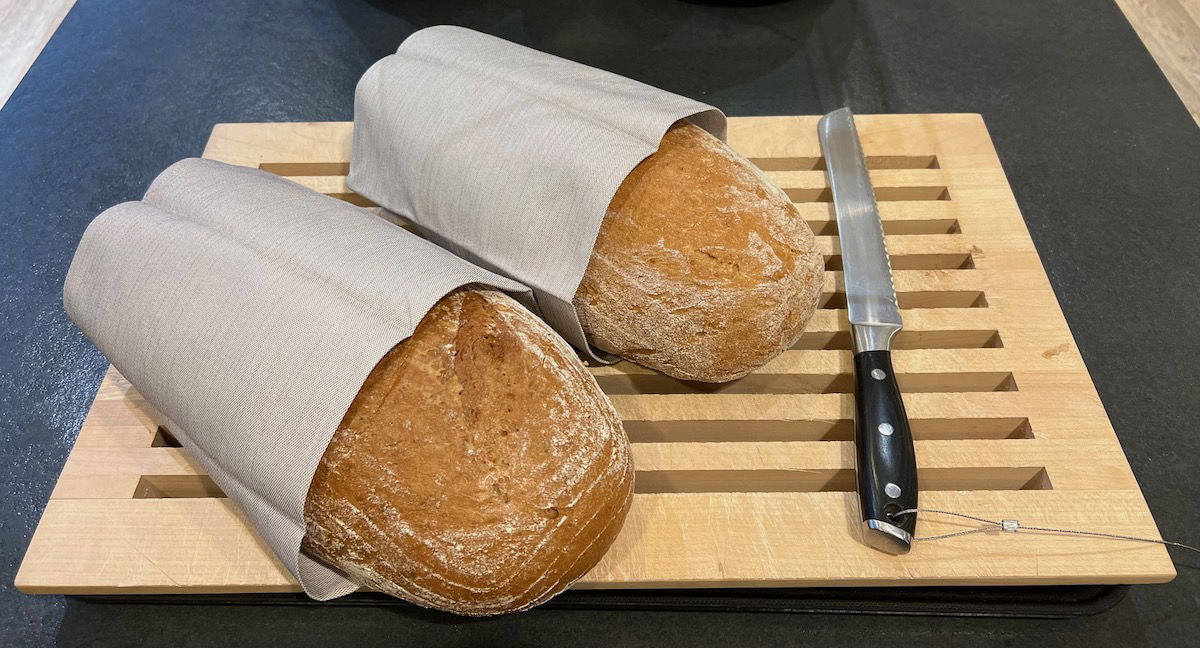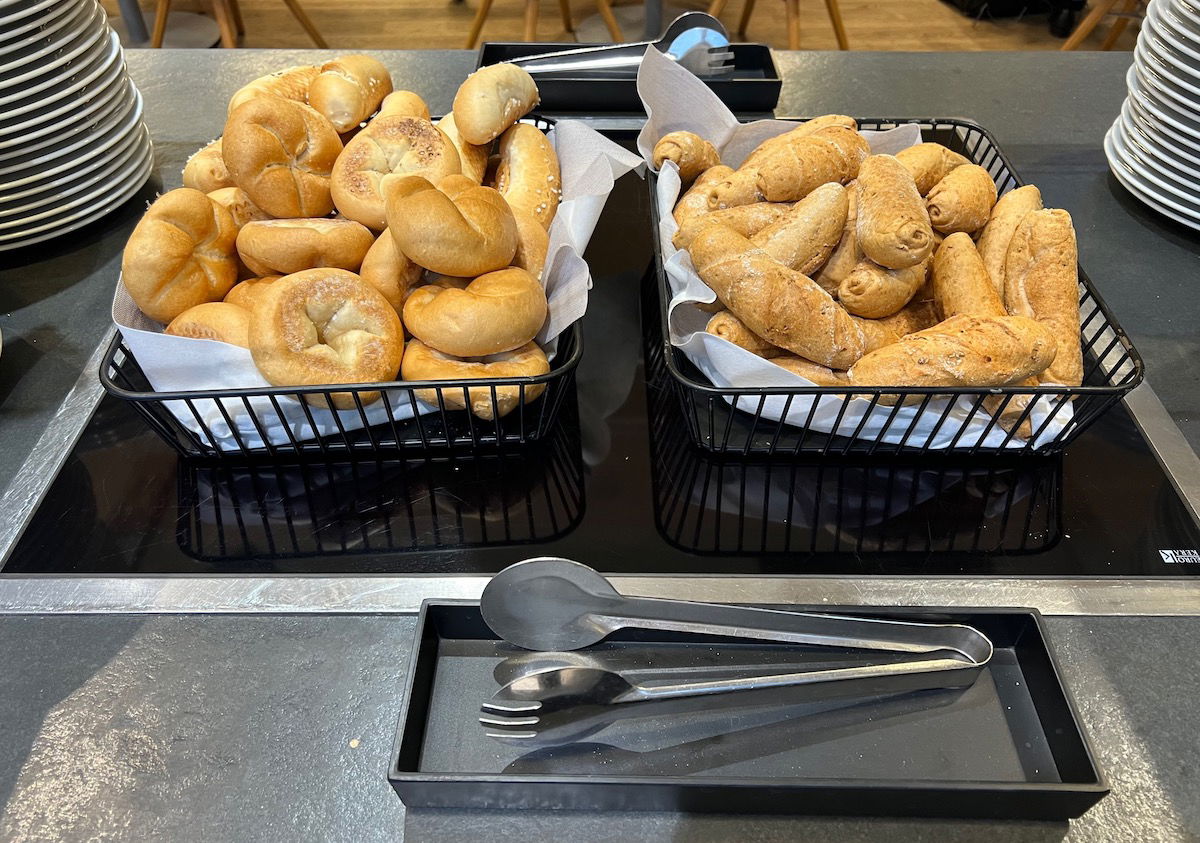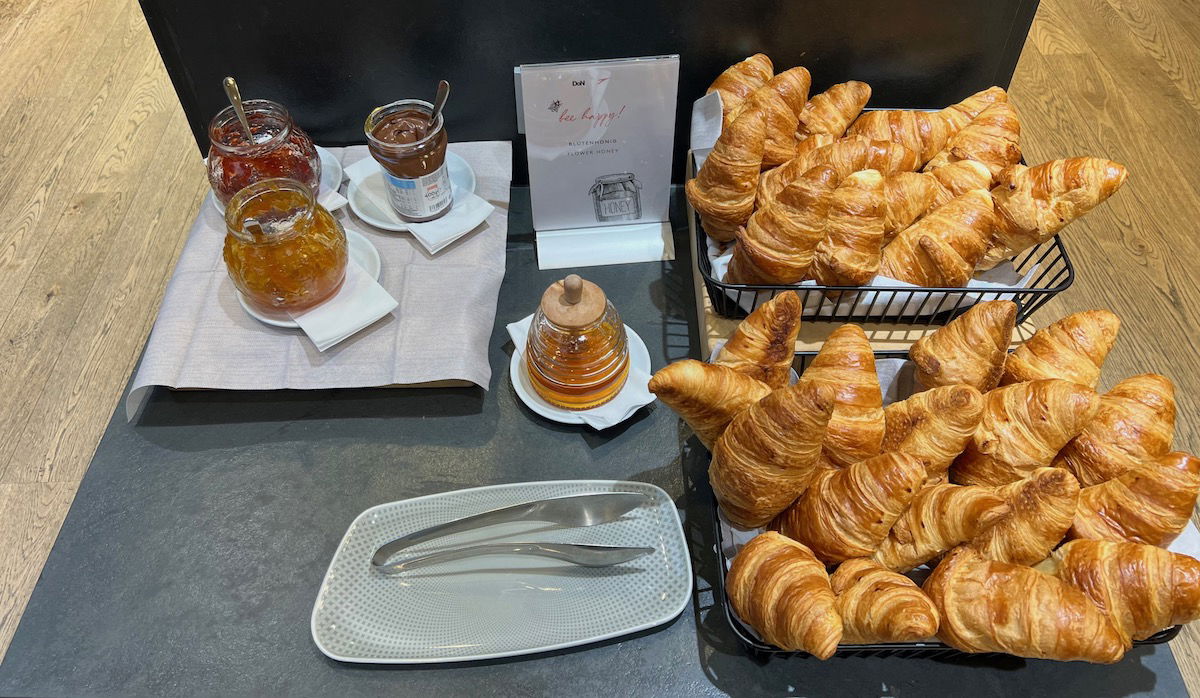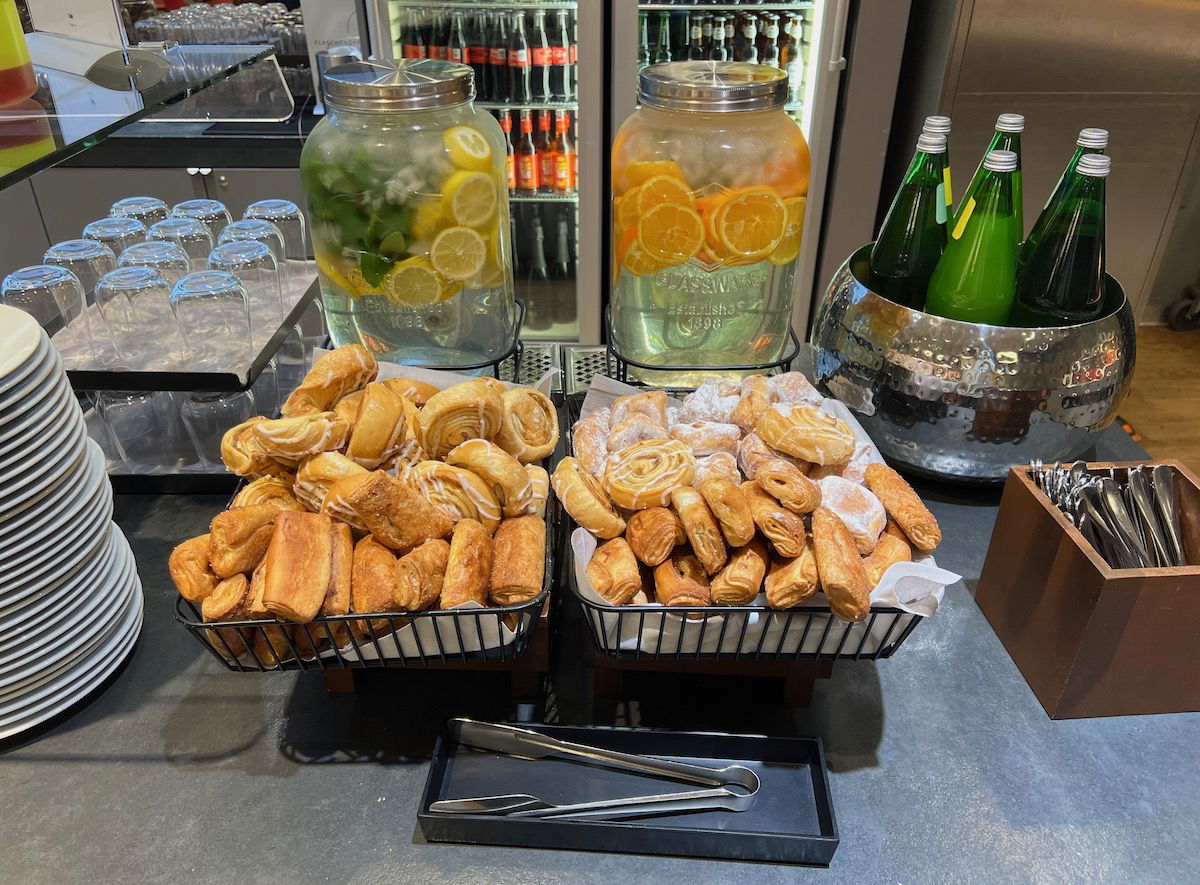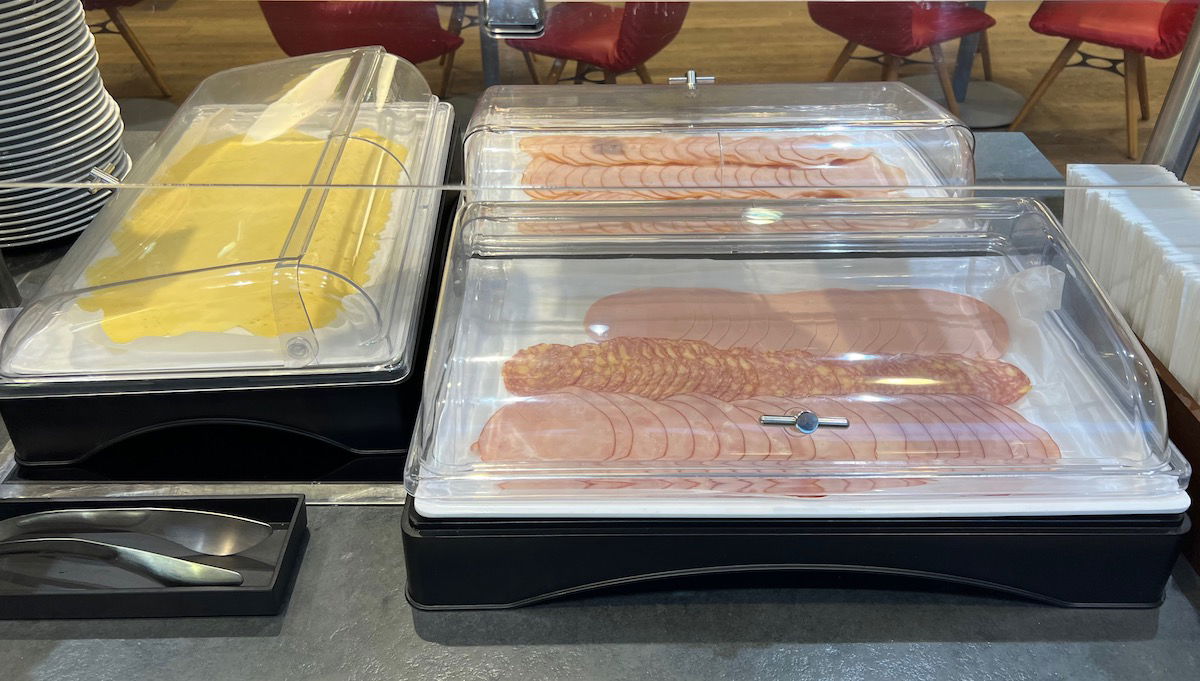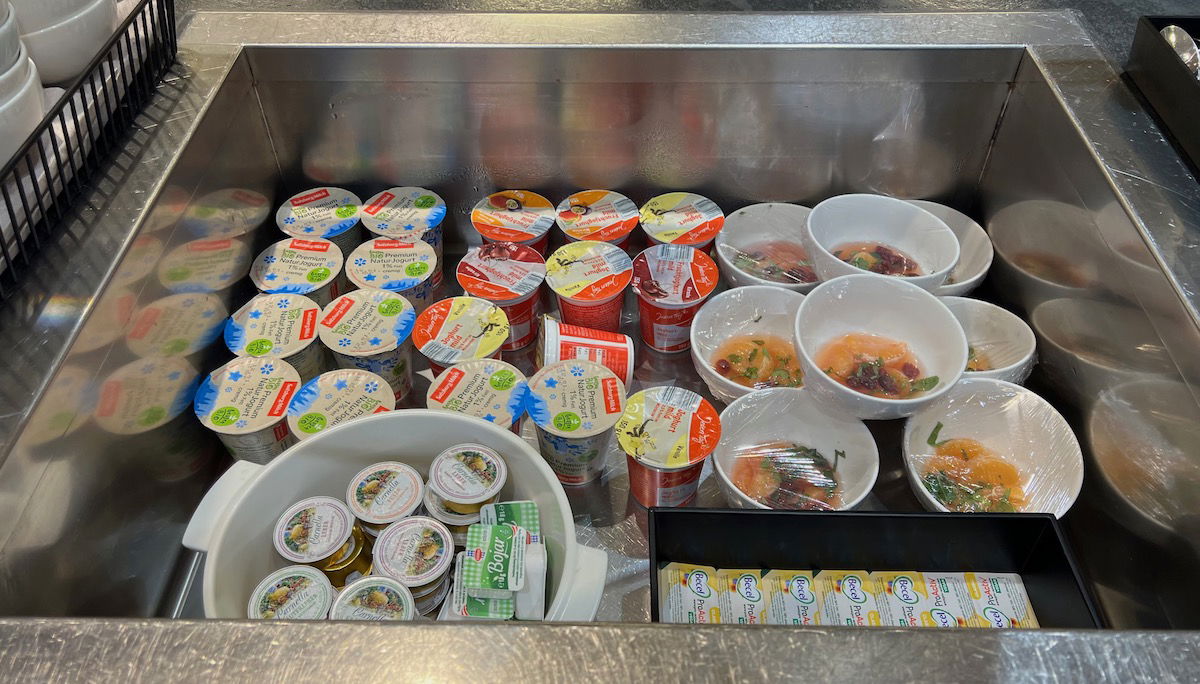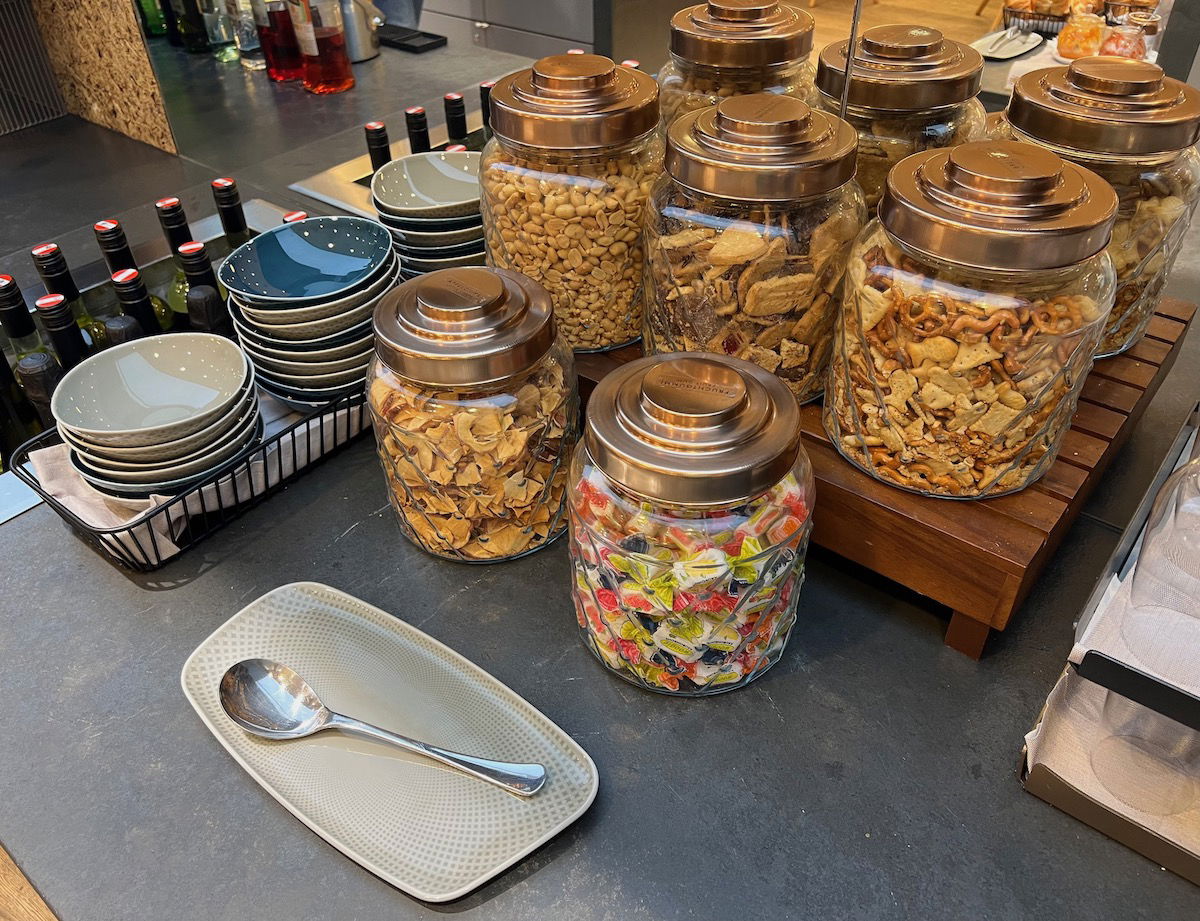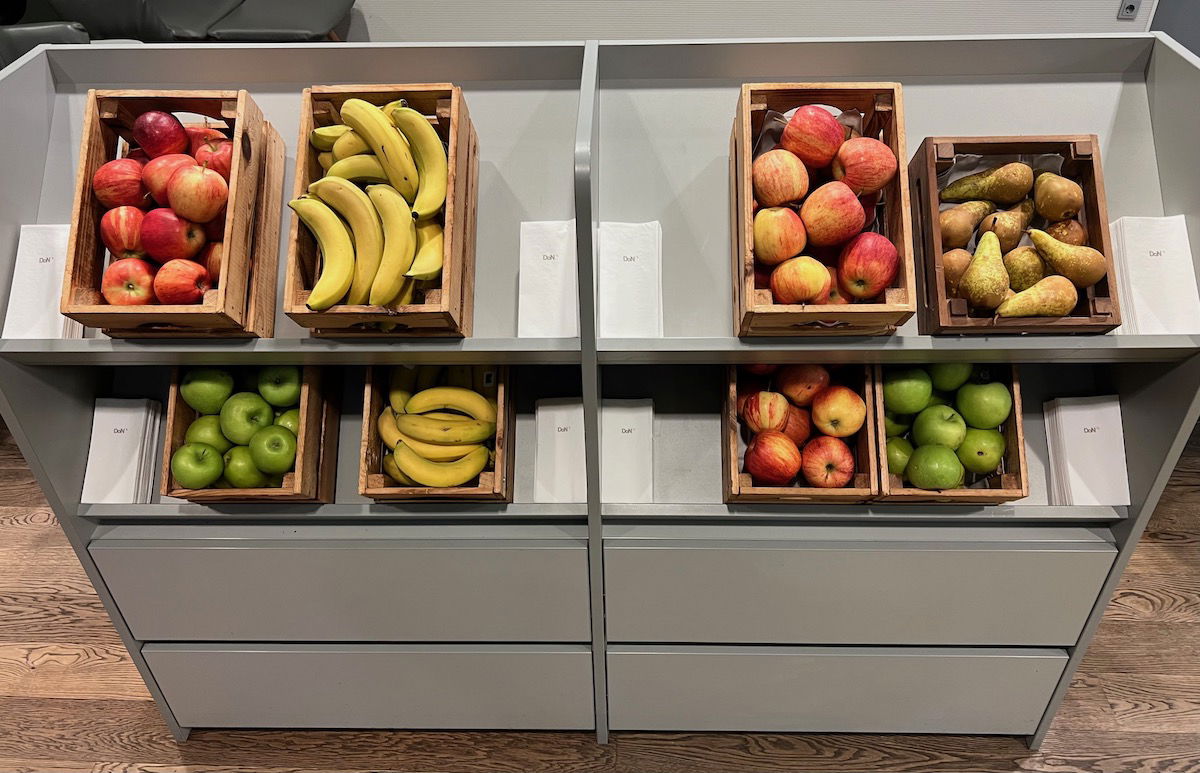 There was also a hot section to the buffet, with scrambled eggs, potatoes, hash browns, fried bacon, and cherry tomatoes. Interestingly there was someone staffing this portion of the buffet. I'm not sure if that was still some sort of a coronavirus protocol, or just intended as a courtesy.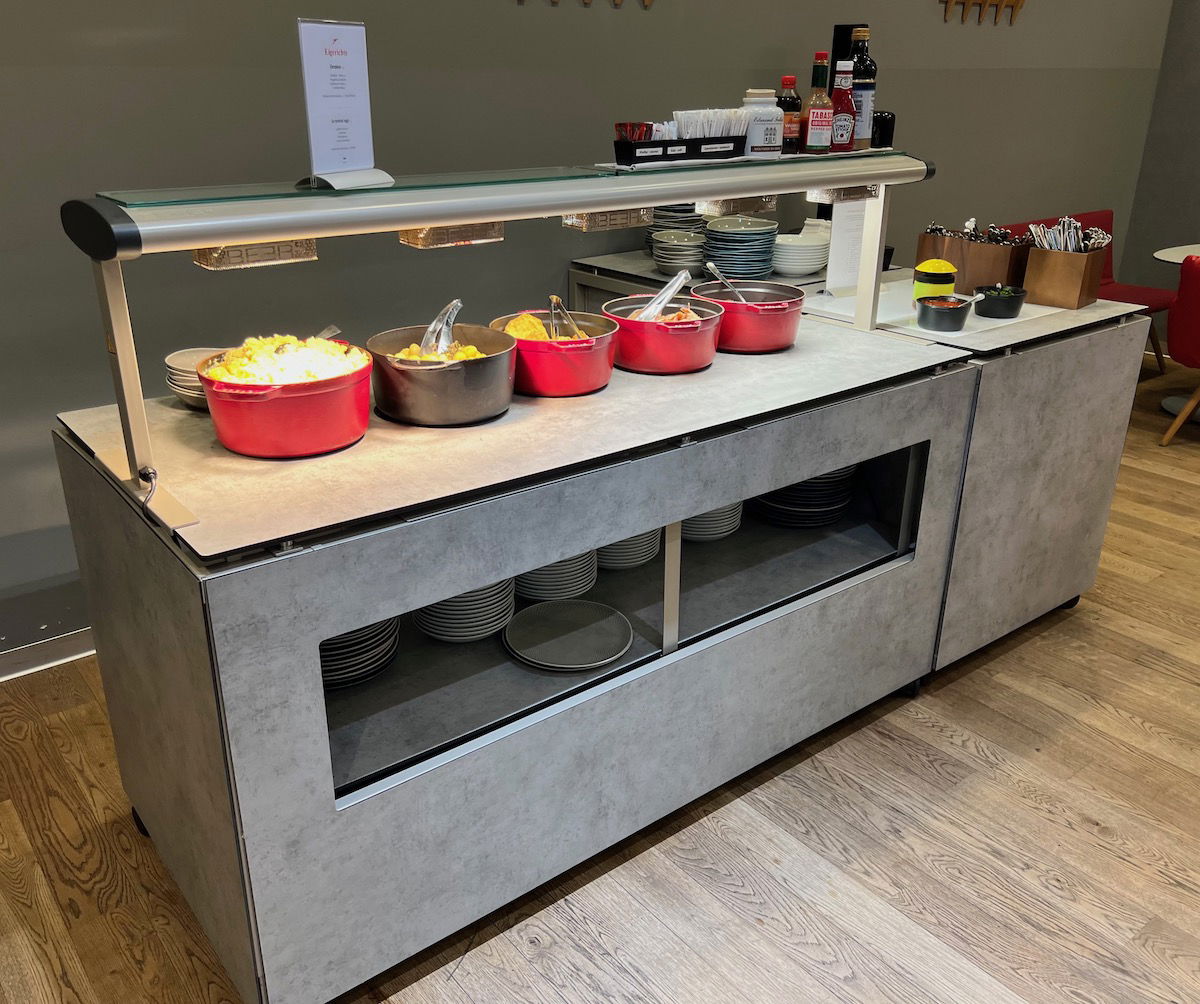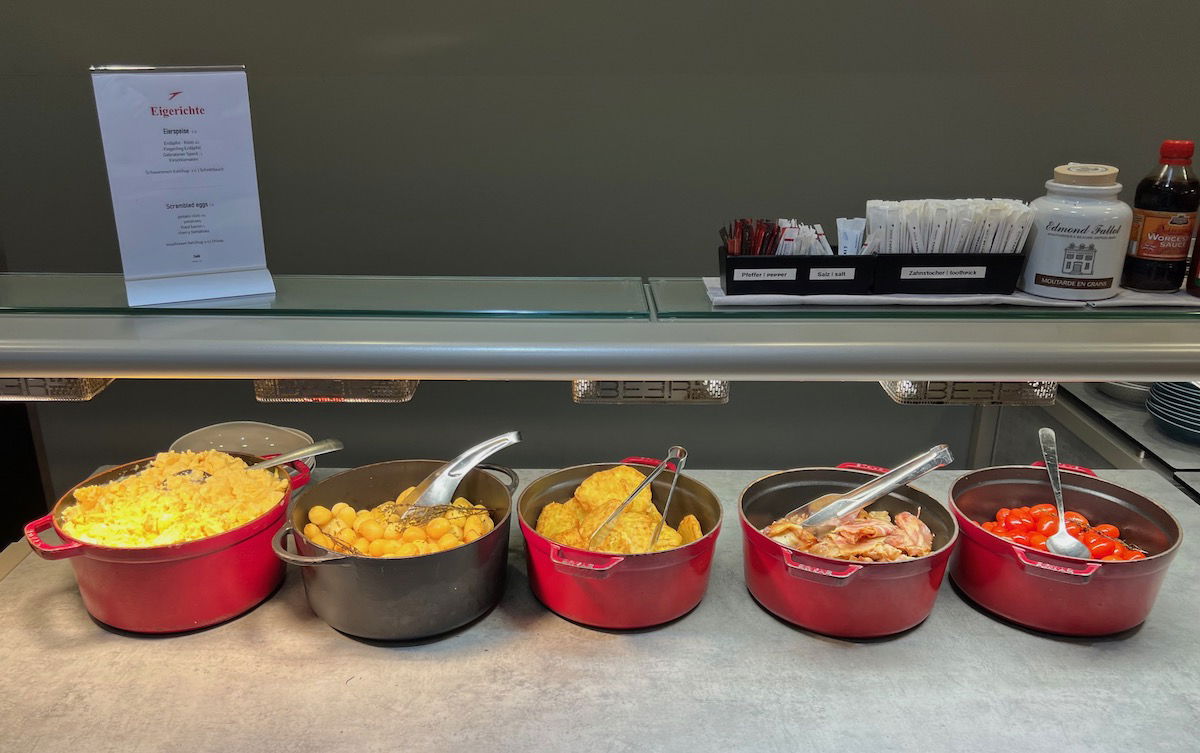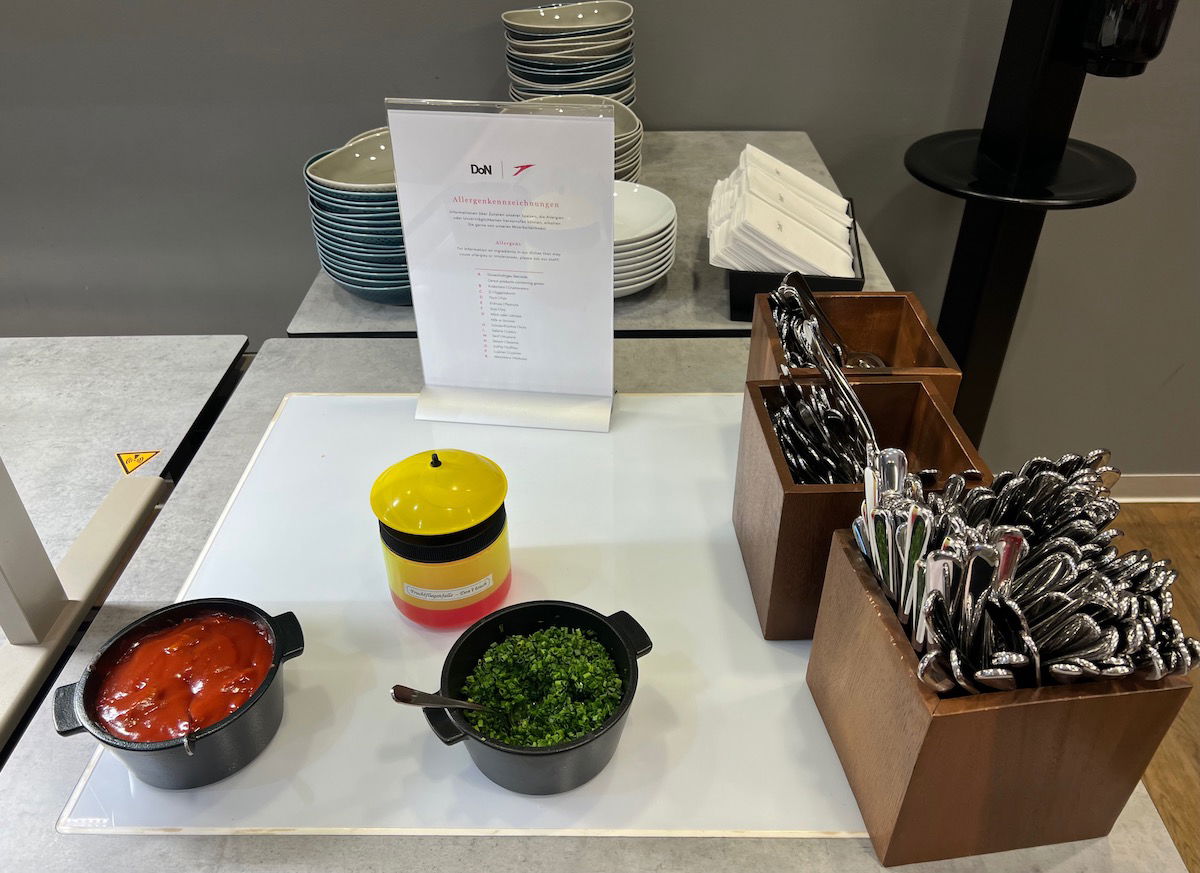 As far as drinks go, there was a fridge with a selection of water, juice, beer, and wine.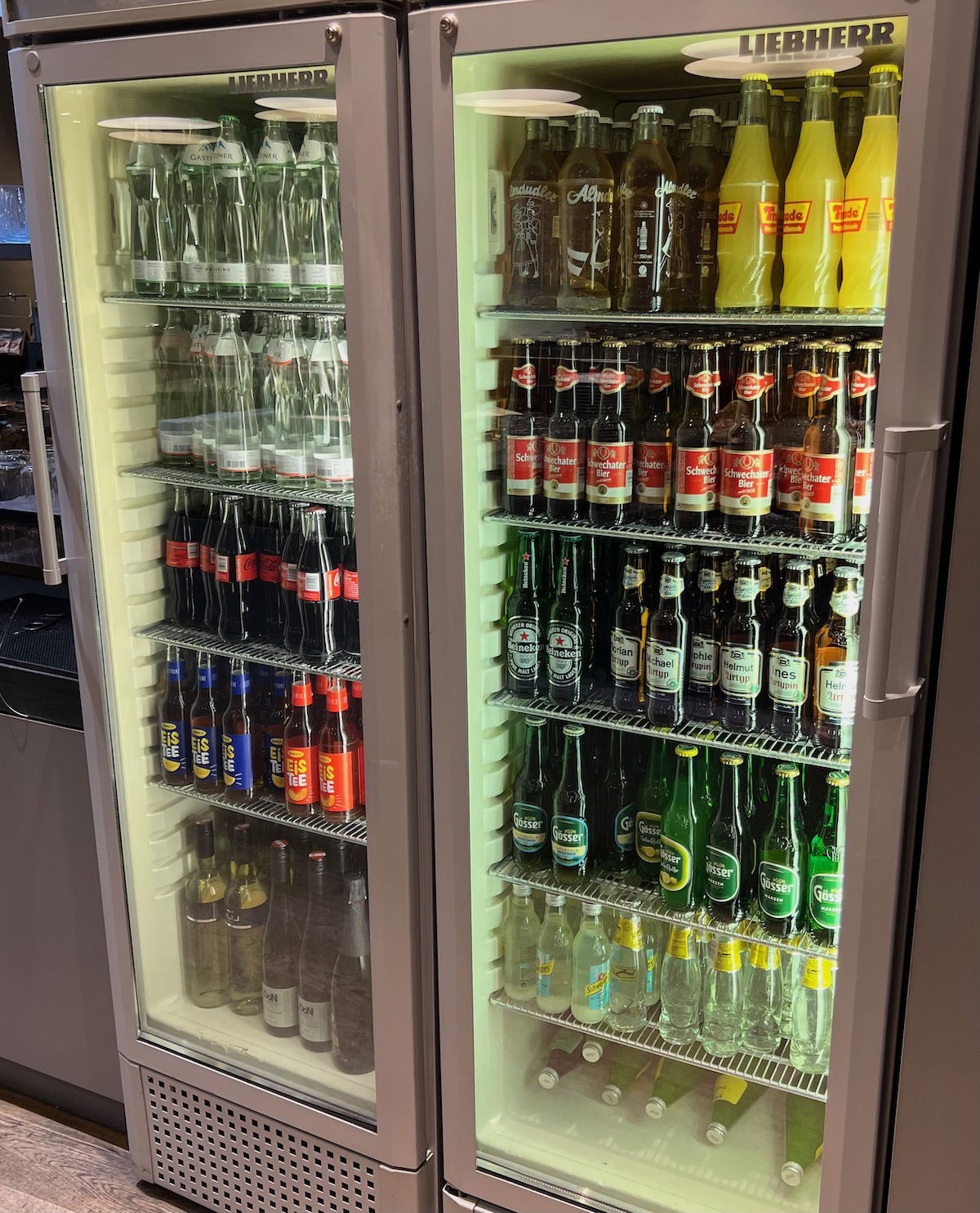 There was also a selection of self serve liquor.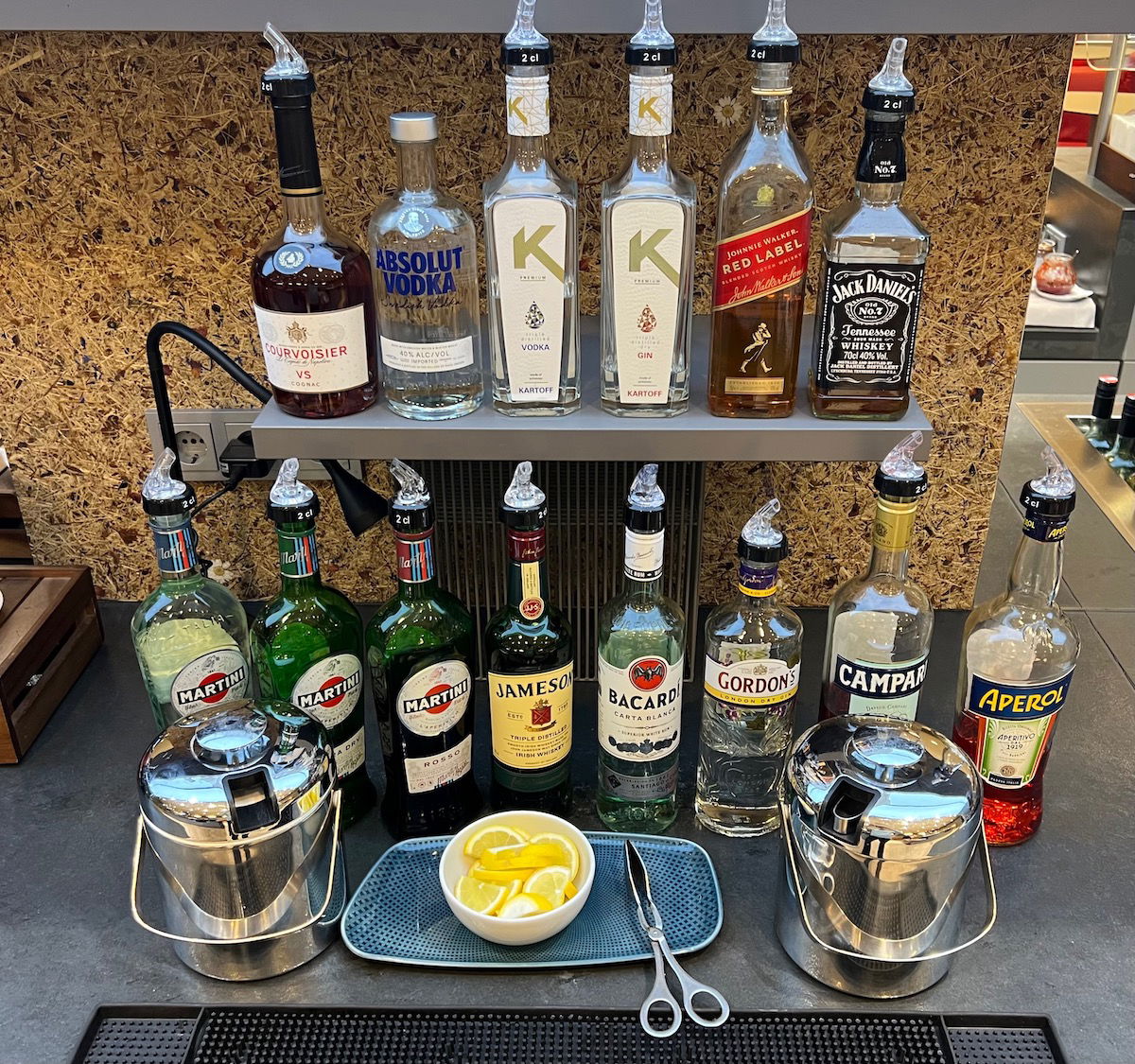 Then there were a couple of coffee machines, which made some pretty good cappuccinos (for a machine).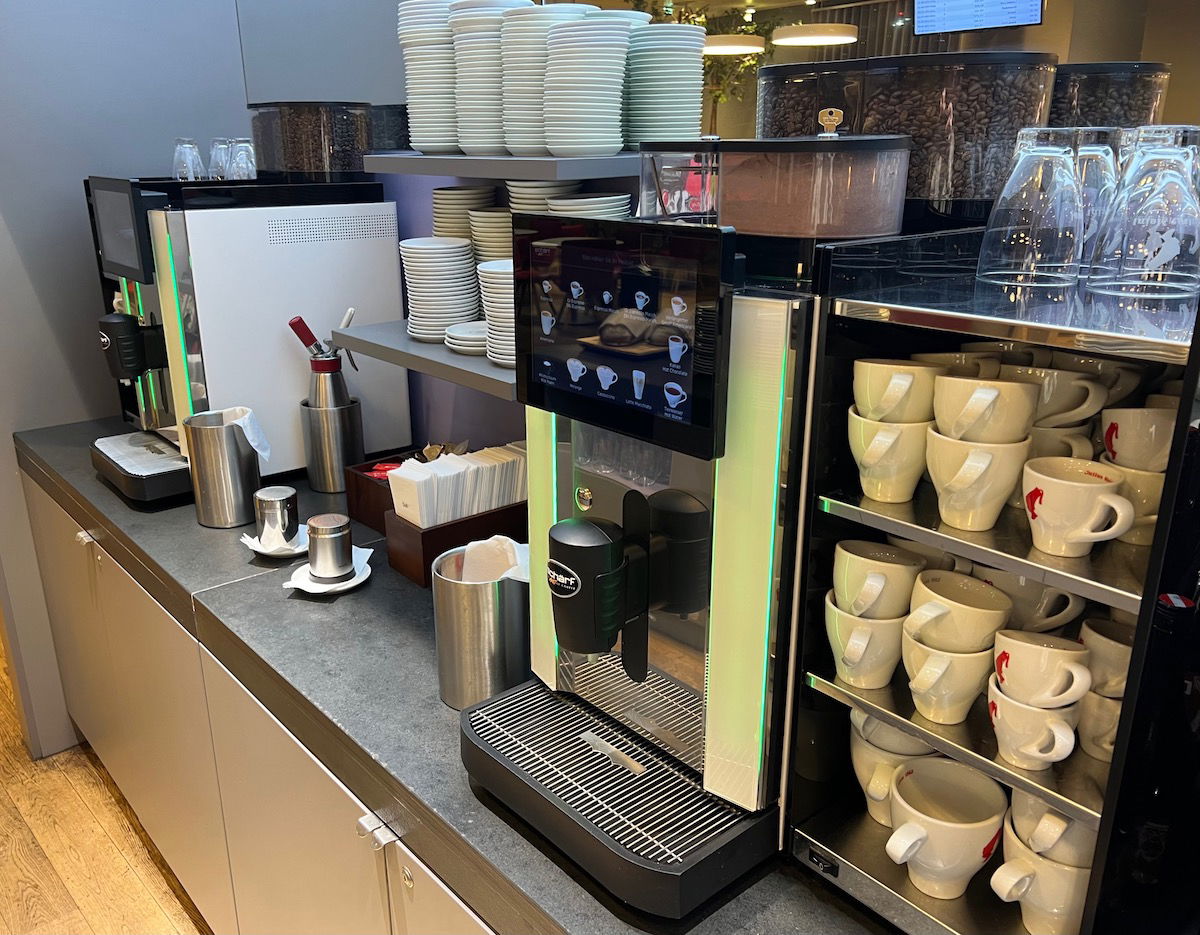 Austrian Senator Lounge Vienna bathrooms & showers
The Austrian Lounge in the Schengen area had shared bathrooms and shower rooms for both the Business Lounge and Senator Lounge, so they were located near the main reception.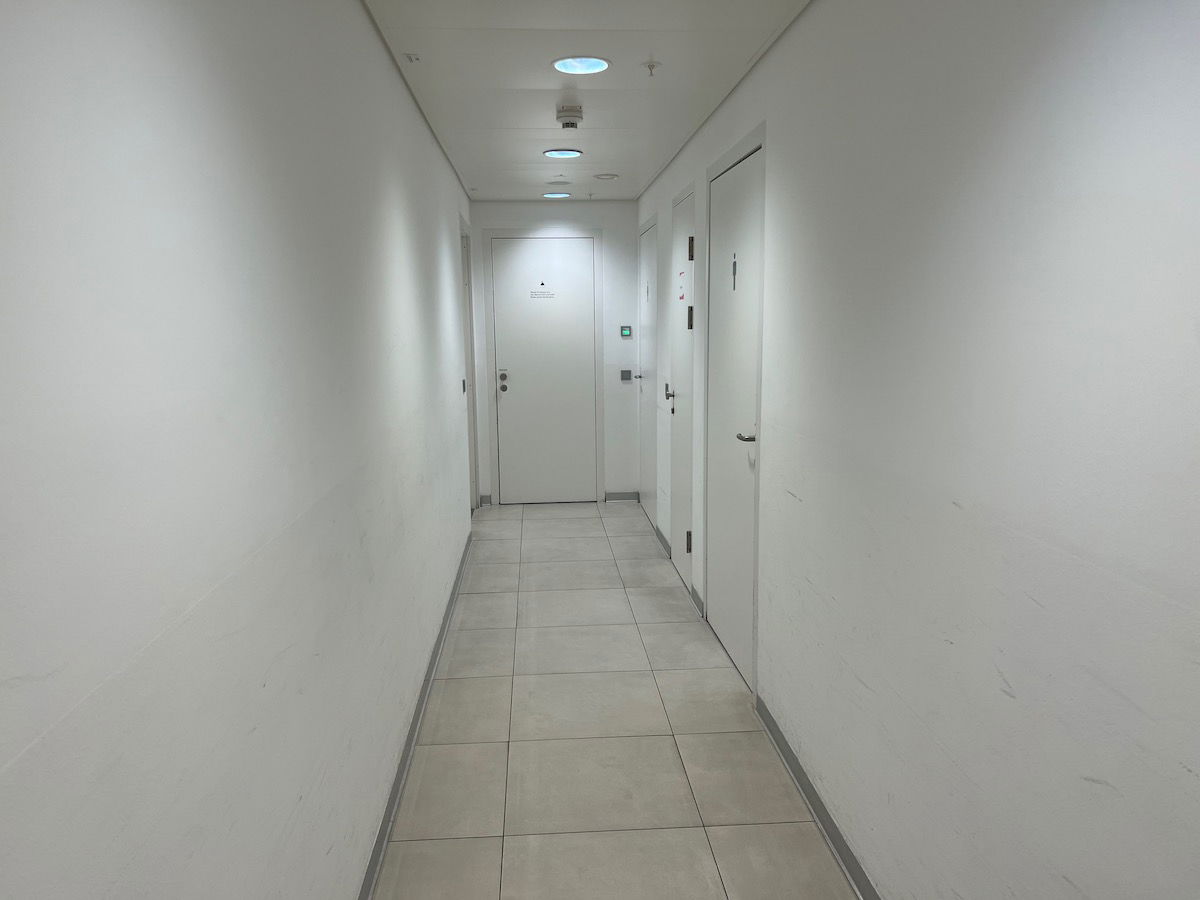 The mens bathroom had two urinals and two stalls, which didn't seem like a very big bathroom to share between two lounges.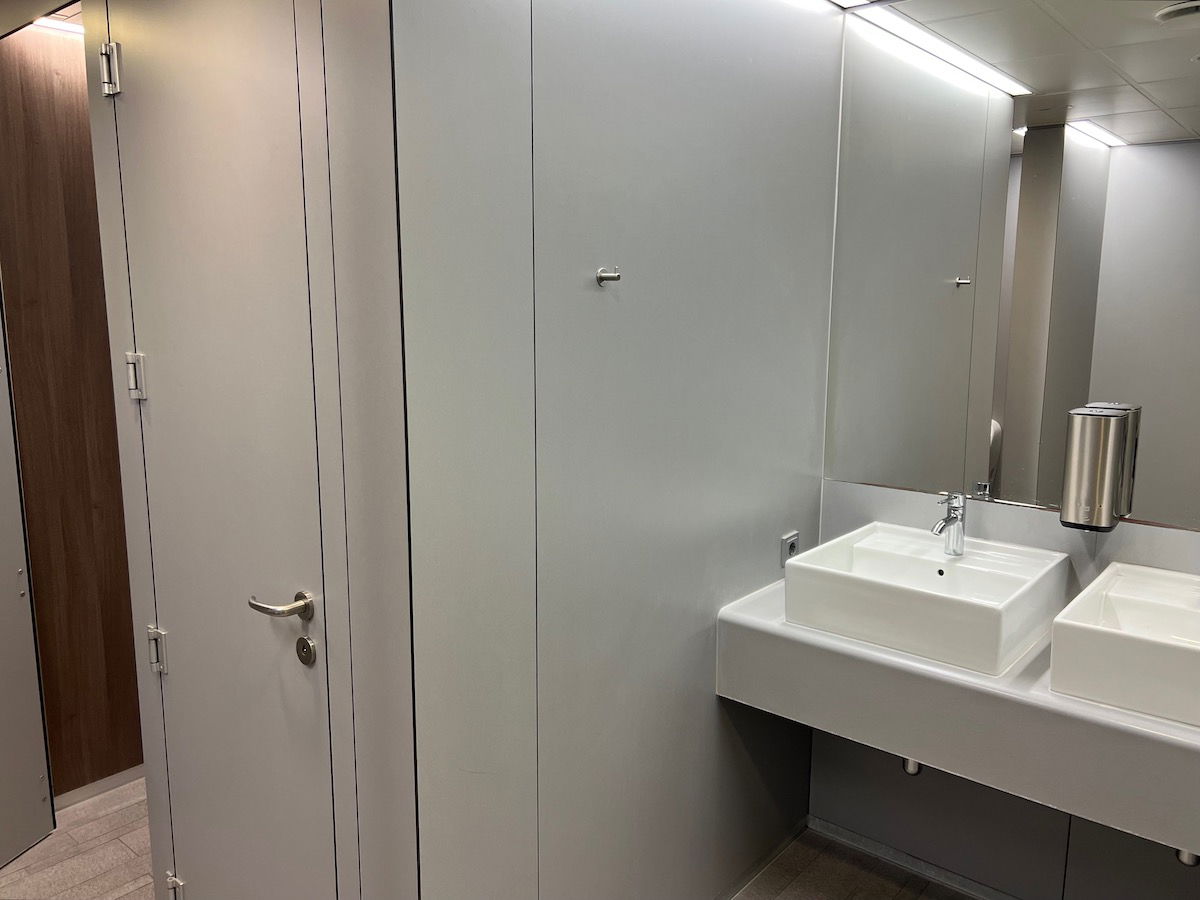 There was also a shower suite reserved for those in the Senator Lounge, though it was occupied during my visit, so I didn't have a chance to check it out.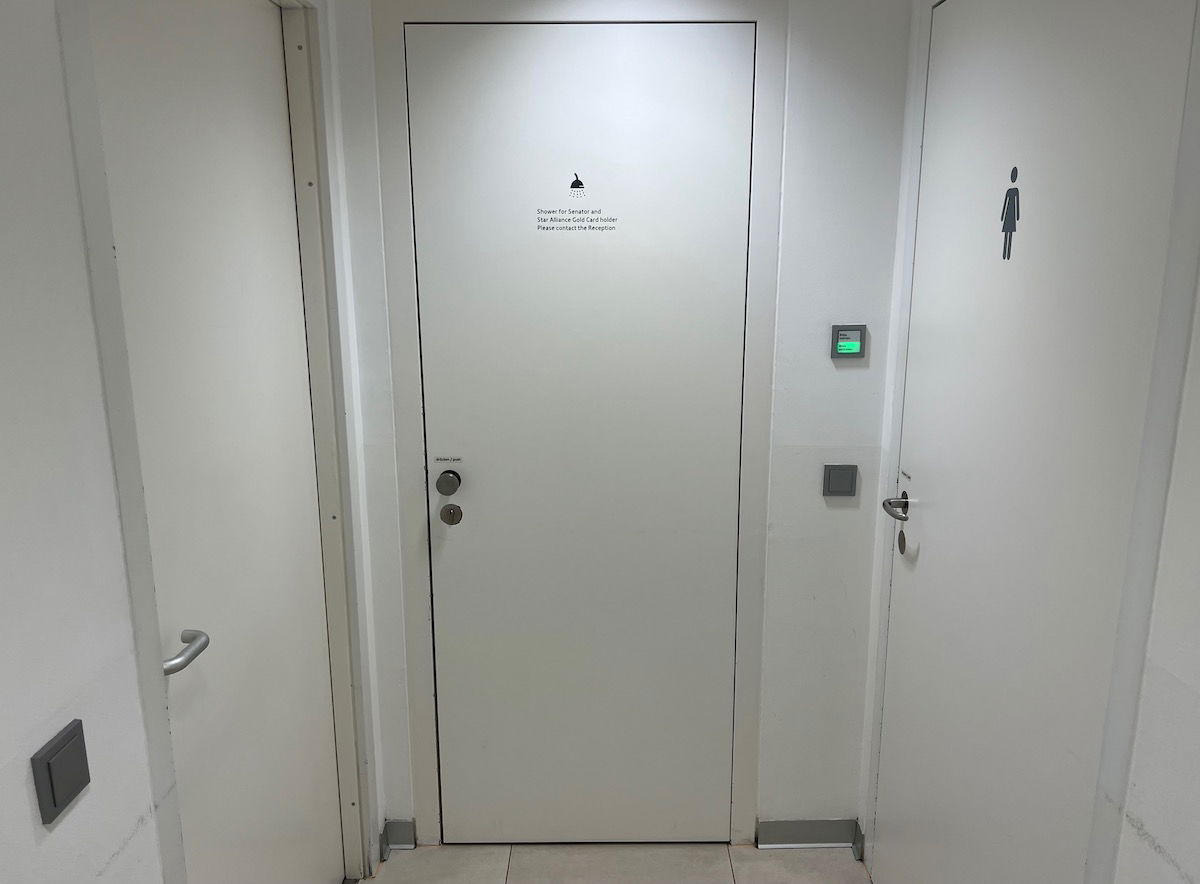 Bottom line
The Austrian Senator Lounge Vienna is… pretty good? For a Schengen lounge it's certainly above average, with modern and colorful decor, and an extensive selection of food and drinks. However, the lounge doesn't have any other feature that will really stand out to most, aside from a few daybeds.
This is probably marginally better than the SKY Lounge next door, though for what's supposed to be a "better than business class" lounge, it really isn't very exciting.
What do you make of the Austrian Senator Lounge Vienna?