For the next part of my whirlwind Aeroplan adventure, it was time to fly Bamboo Airways from Ho Chi Minh City to Hanoi. While I'll review the flight, check-in, security, and boarding, in the next installment, in this post I wanted to review the lounge I used.
Specifically, Le Saigonnais Business Lounge is the contract lounge in the domestic terminal of Ho Chi Minh City's Tan Son Nhat International Airport (SGN). It's used by all airlines for premium passengers, and it's also open to Priority Pass members. I spent about an hour here during my layover, and I'd say the lounge is fine. It's better than being in the terminal, but don't arrive early to use it.
Ho Chi Minh City Airport international to domestic terminal transfer
I had just flown Singapore Airlines' 787 business class from Singapore to Ho Chi Minh City. For what it's worth, I had a roughly 3.5 hour layover, but that was closer to two hours by the time I was through immigration. I was exhausted after a long few days of flying, and after waiting in an immigration line for roughly an hour.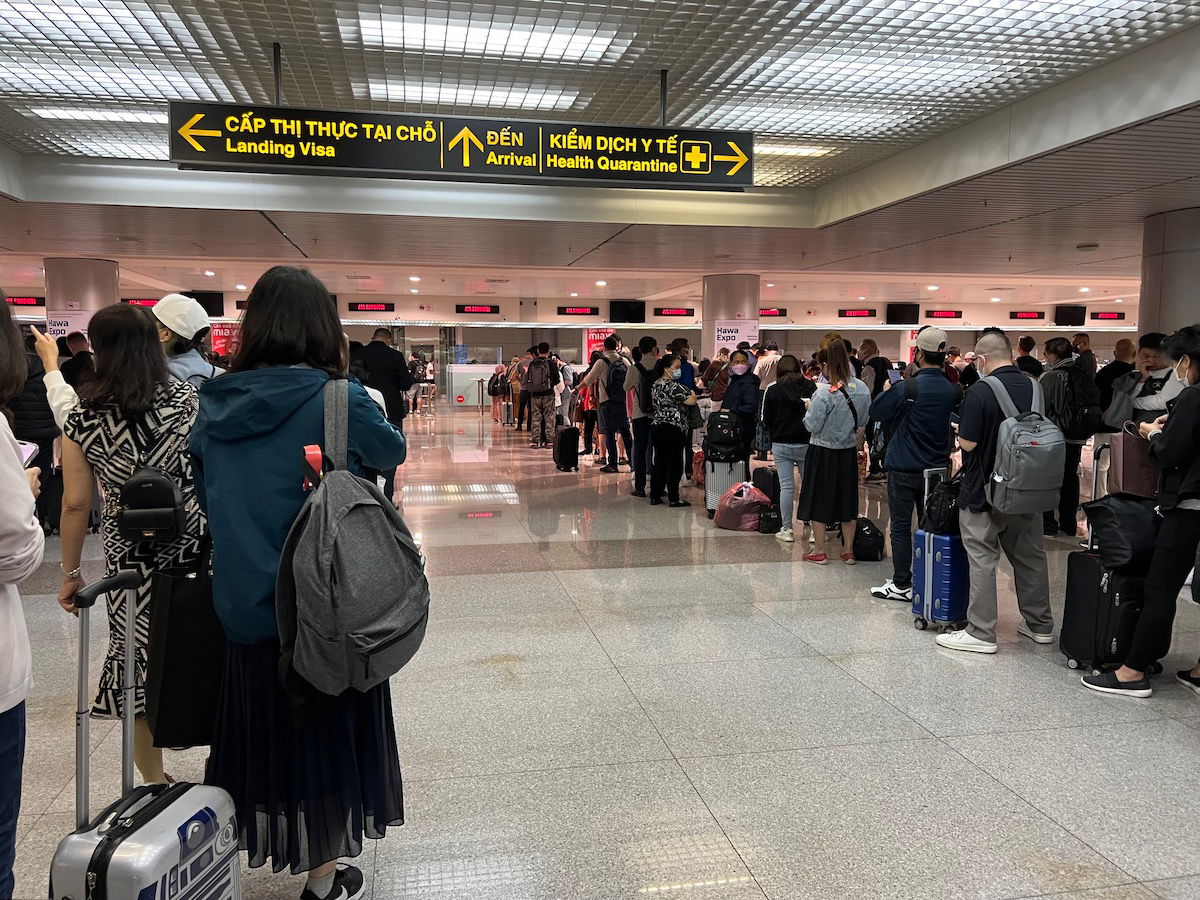 However, nothing energizes you quite like the chaos of the international arrivals area of Ho Chi Minh City Airport.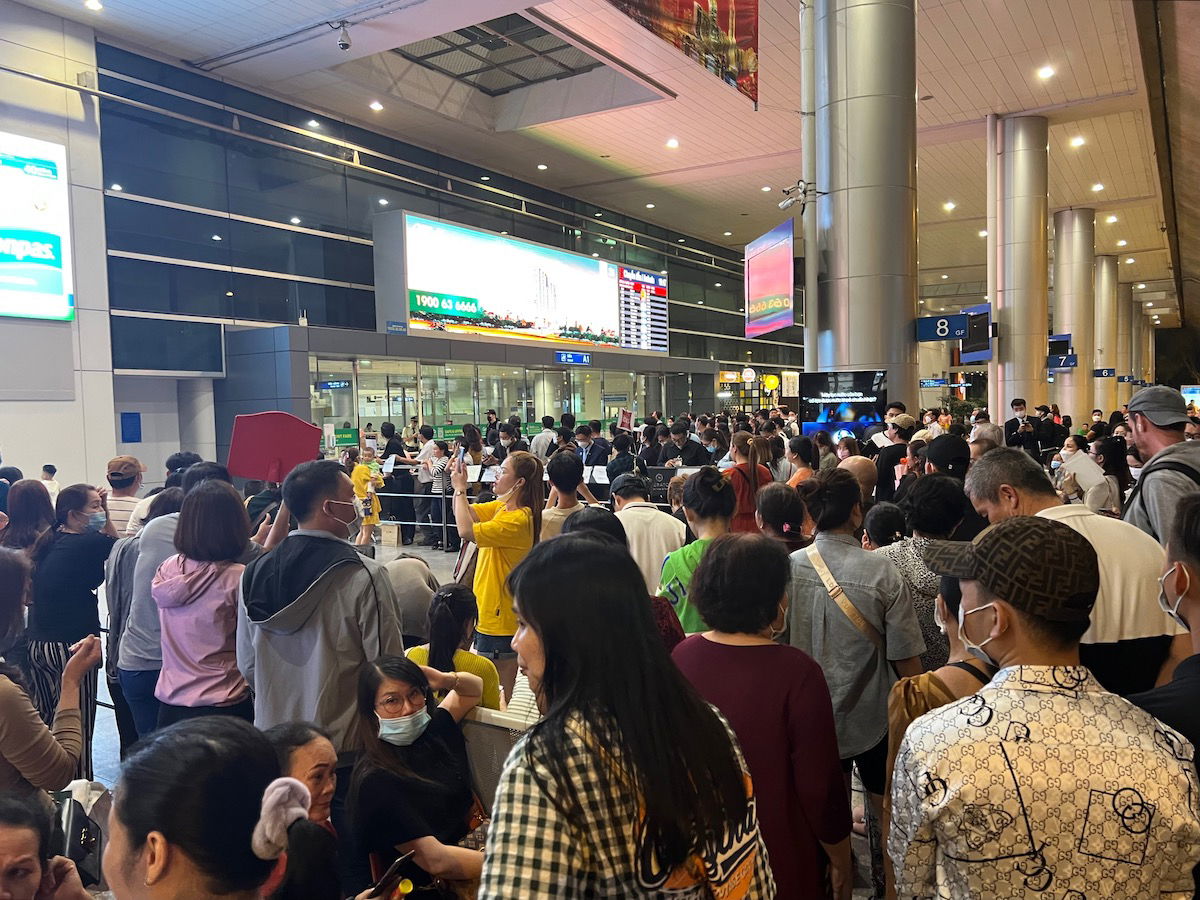 I had to go from the international terminal to the domestic terminal, which was easy enough. There's a walkway connecting the two, and the walk takes under five minutes.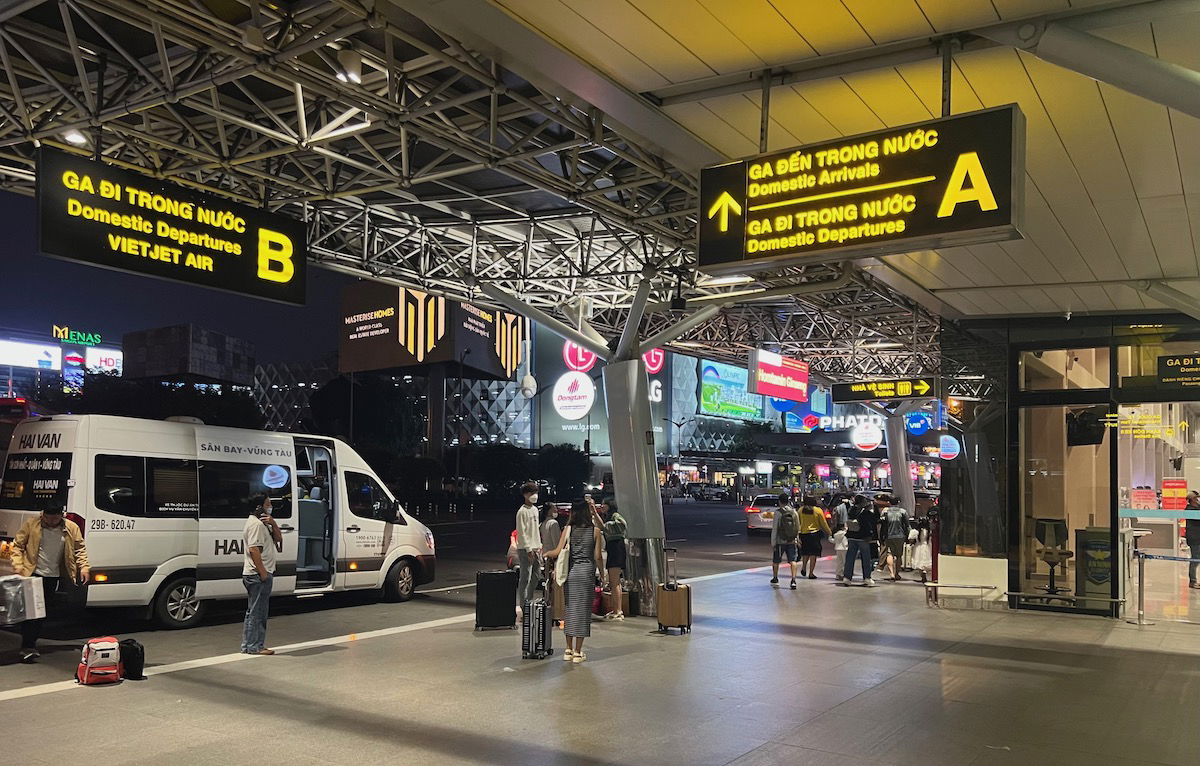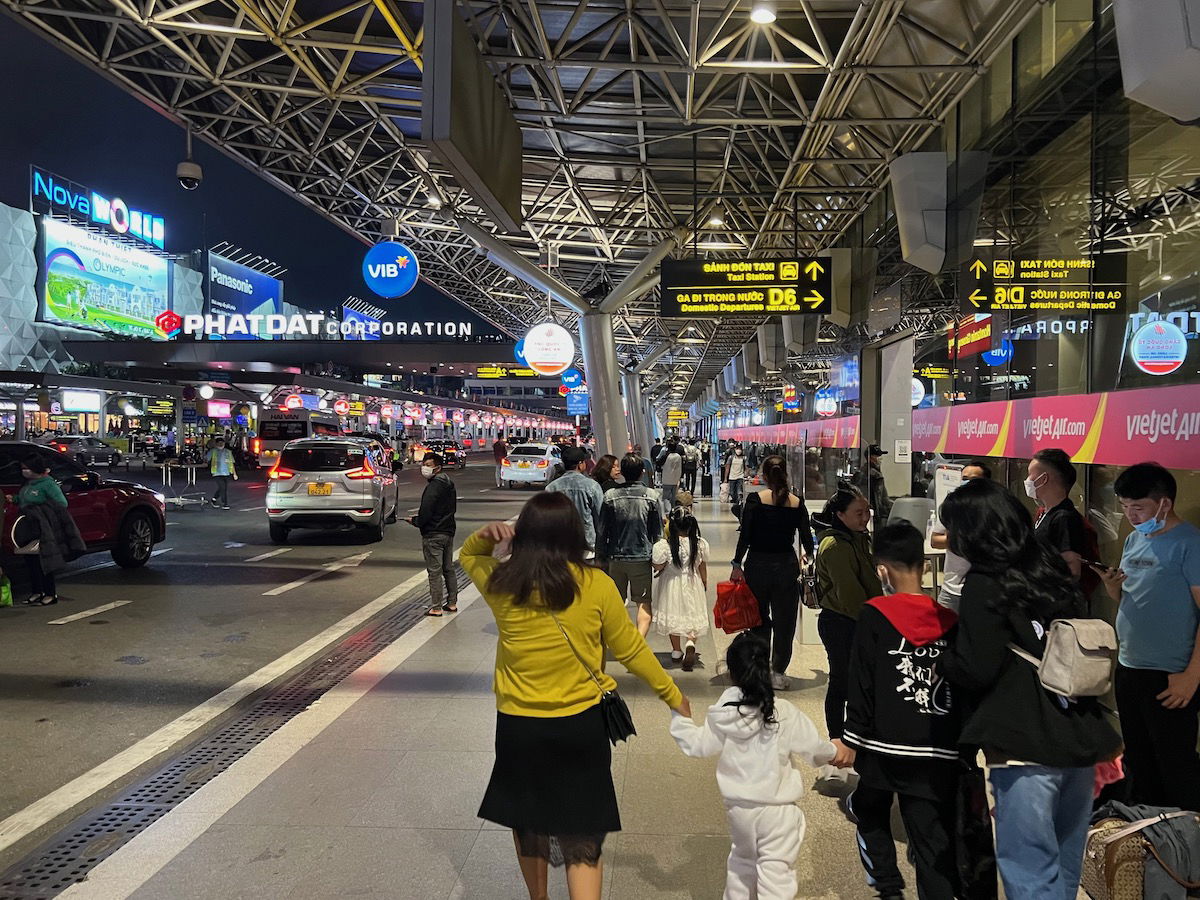 In the next installment I'll review my (interesting) Bamboo Airways check-in and security experience, so let's fast forward to the lounge.
Le Saigonnais Lounge Ho Chi Minh City location
The domestic terminal at Ho Chi Minh City Airport feels a bit like a bus station, as most flights depart from remote stands, so you just have endless rows of seats, and a lot of noise and announcements. Domestic aviation demand has exploded in recent years in Vietnam, and this terminal very much reflects that.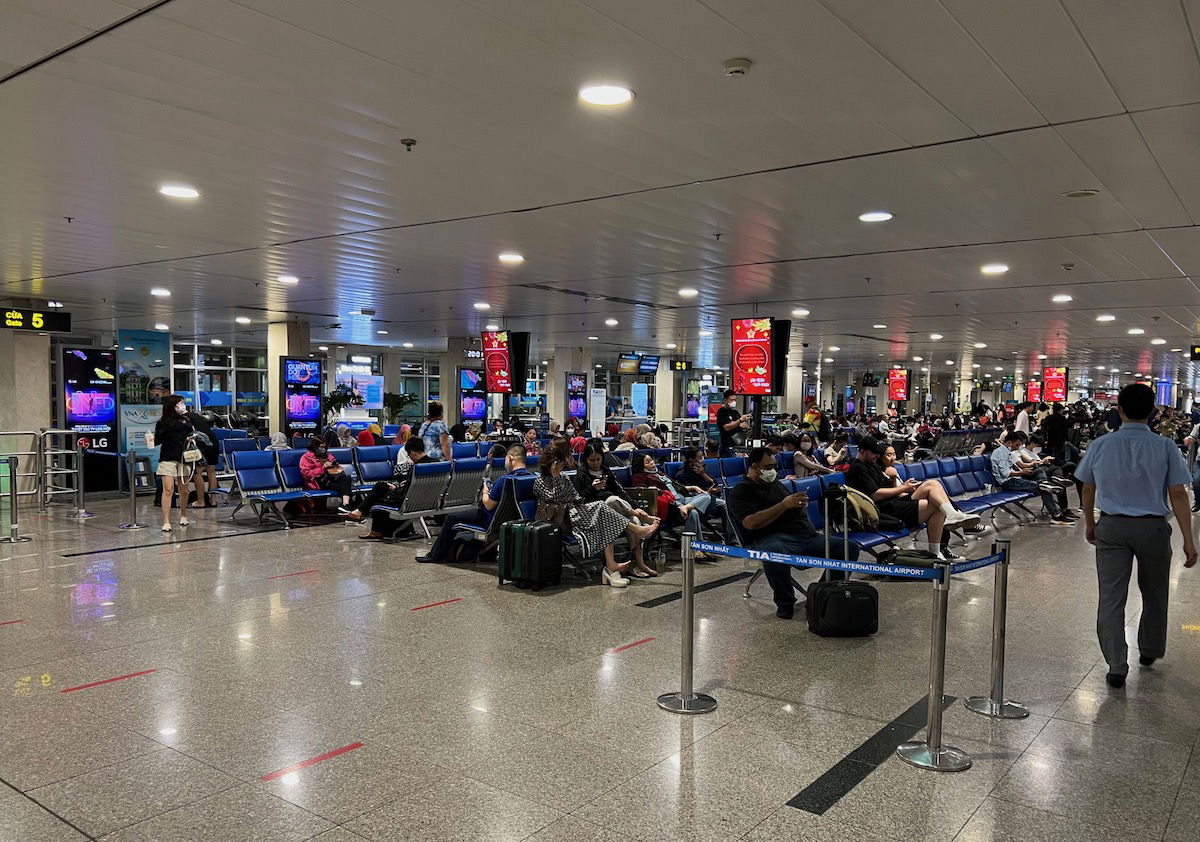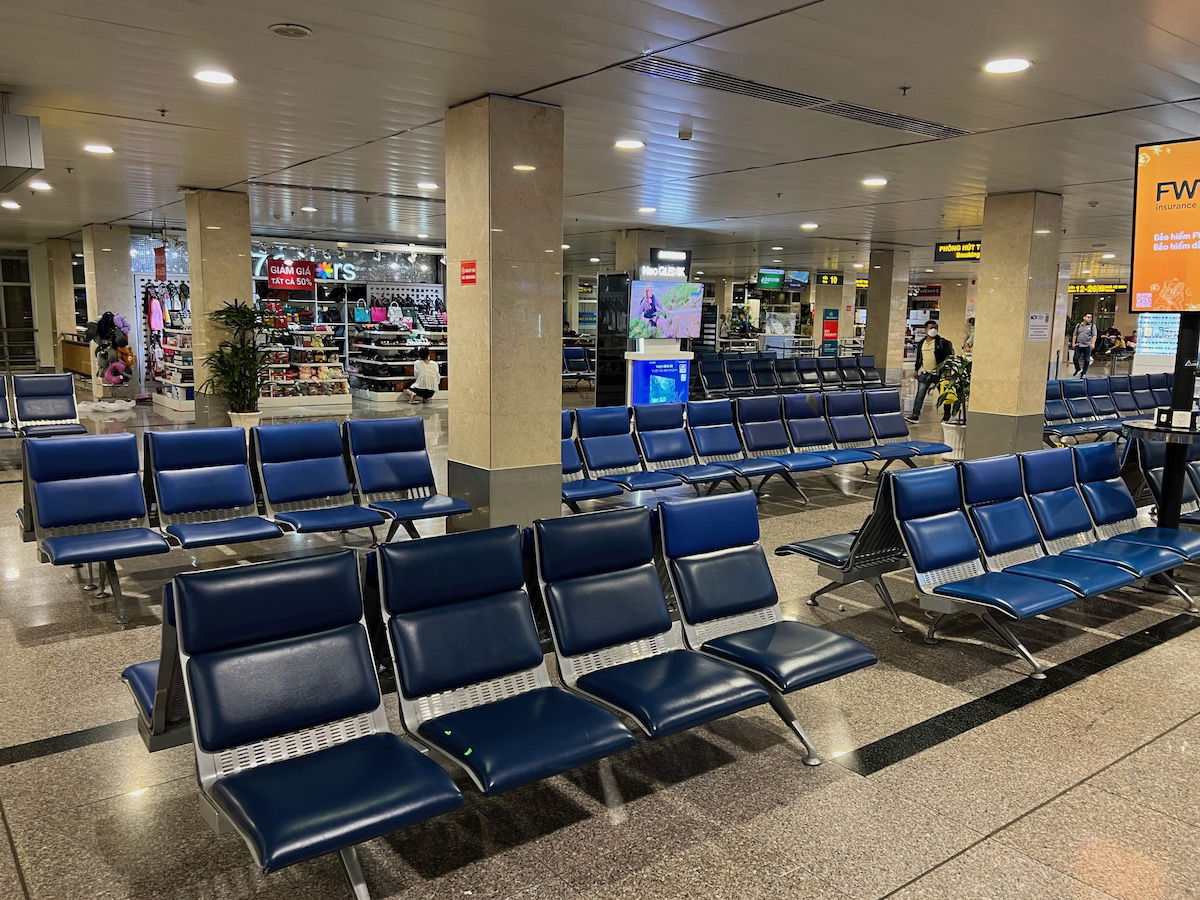 As much as I wish I could have checked out the Lucky Cafe, it was unfortunately already closed for the evening. 😉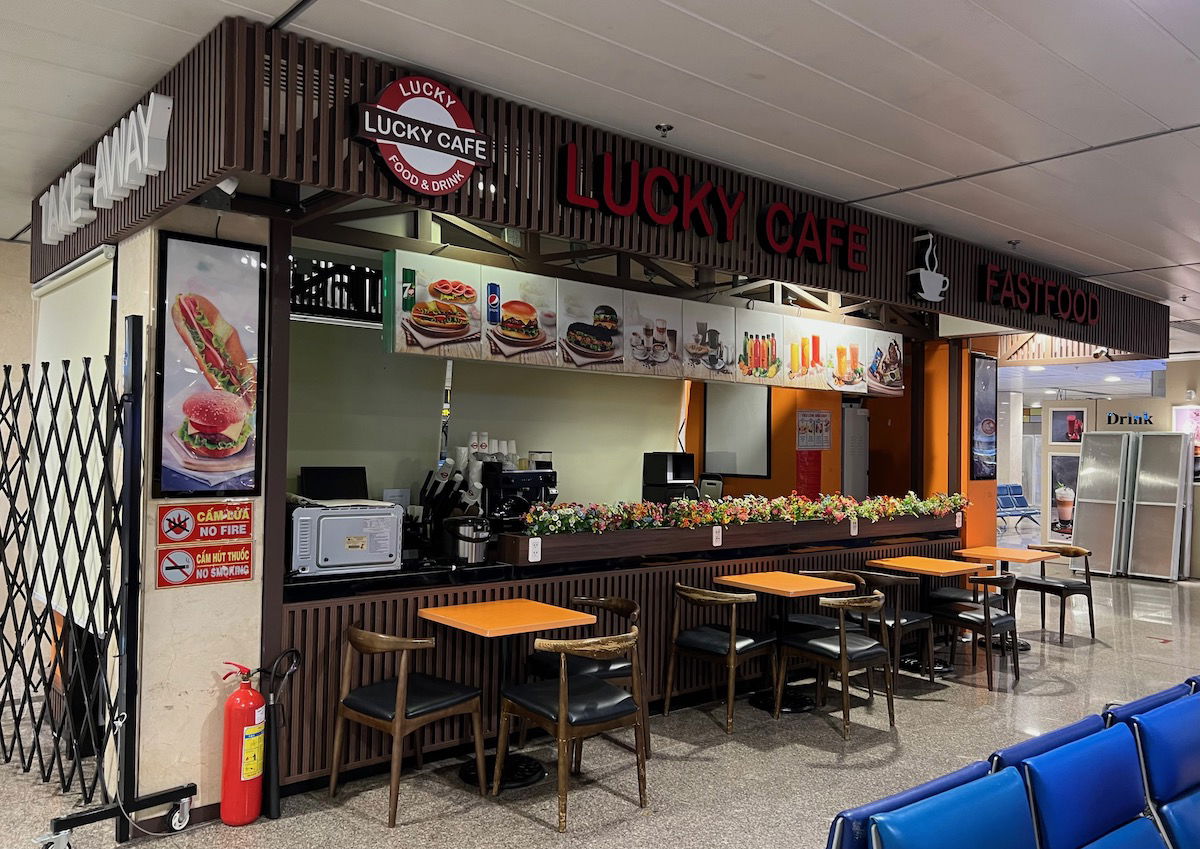 So I headed to the terminal's lounge, which is located airside, across from gate 11. Once through security, just follow the signage in the direction of that gate, or some signs even reference the lounge.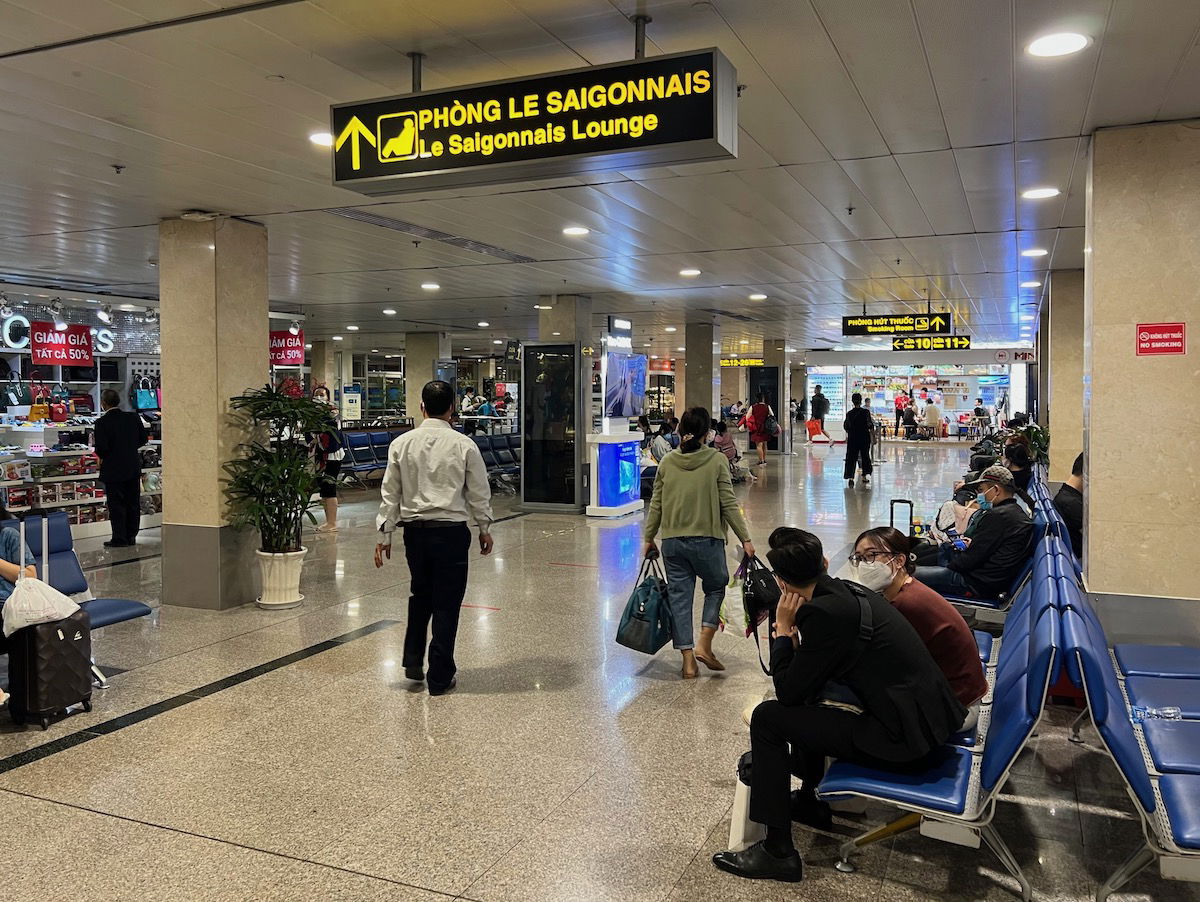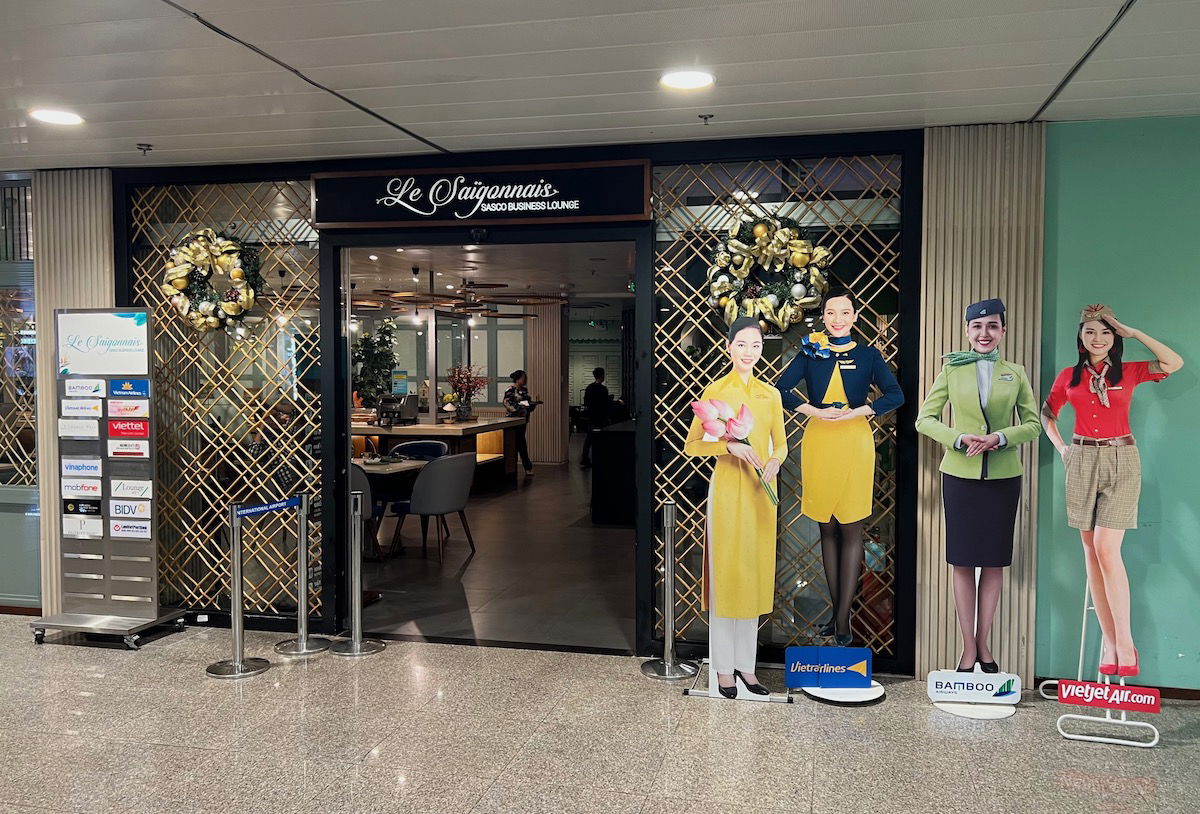 Le Saigonnais Lounge Ho Chi Minh City hours
Le Saigonnais Lounge is open daily from 6AM until the last departure of the day, so that should cover all the flights from the terminal.
Le Saigonnais Lounge Ho Chi Minh City entry requirements
Le Saigonnais Lounge is the only lounge in the domestic terminal at Ho Chi Minh City Airport nowadays, so there are several ways to access it. Most notably, all premium passengers on the airlines departing from this terminal get access, including on Bamboo Airways, Vietnam Airlines, VietJet Air, etc.
On top of that, the lounge is open to Priority Pass members, as that membership comes with many premium credit cards.
Lastly, you can also purchase access to the lounge, and pricing currently seems to start at 425,000 VND, which comes out to ~$18.
Le Saigonnais Lounge Ho Chi Minh City seating & layout
Le Saigonnais Lounge isn't particularly large (I'd estimate it's roughly 3,000 square feet), though it seems sufficiently big for the number of passengers it handles, at least during my visit. The lounge has sort of charming decor, so it doesn't feel like a totally generic lounge.
Inside the entrance of the lounge is a communal table with roughly a dozen seats.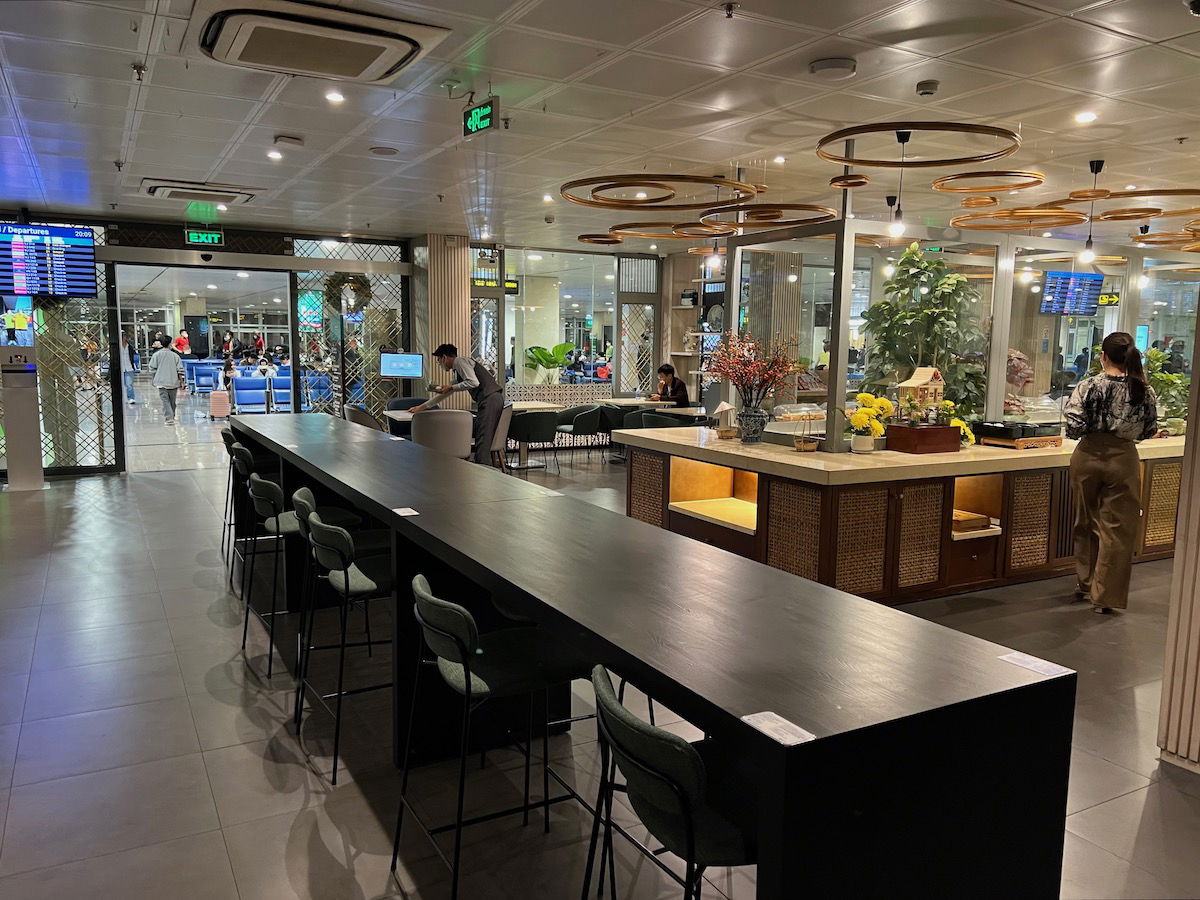 When you go deeper into the lounge, there are pairs of seats arranged around coffee tables, with some cute plant decorations in the center. I appreciate the finishes on the walls, as well as all the art.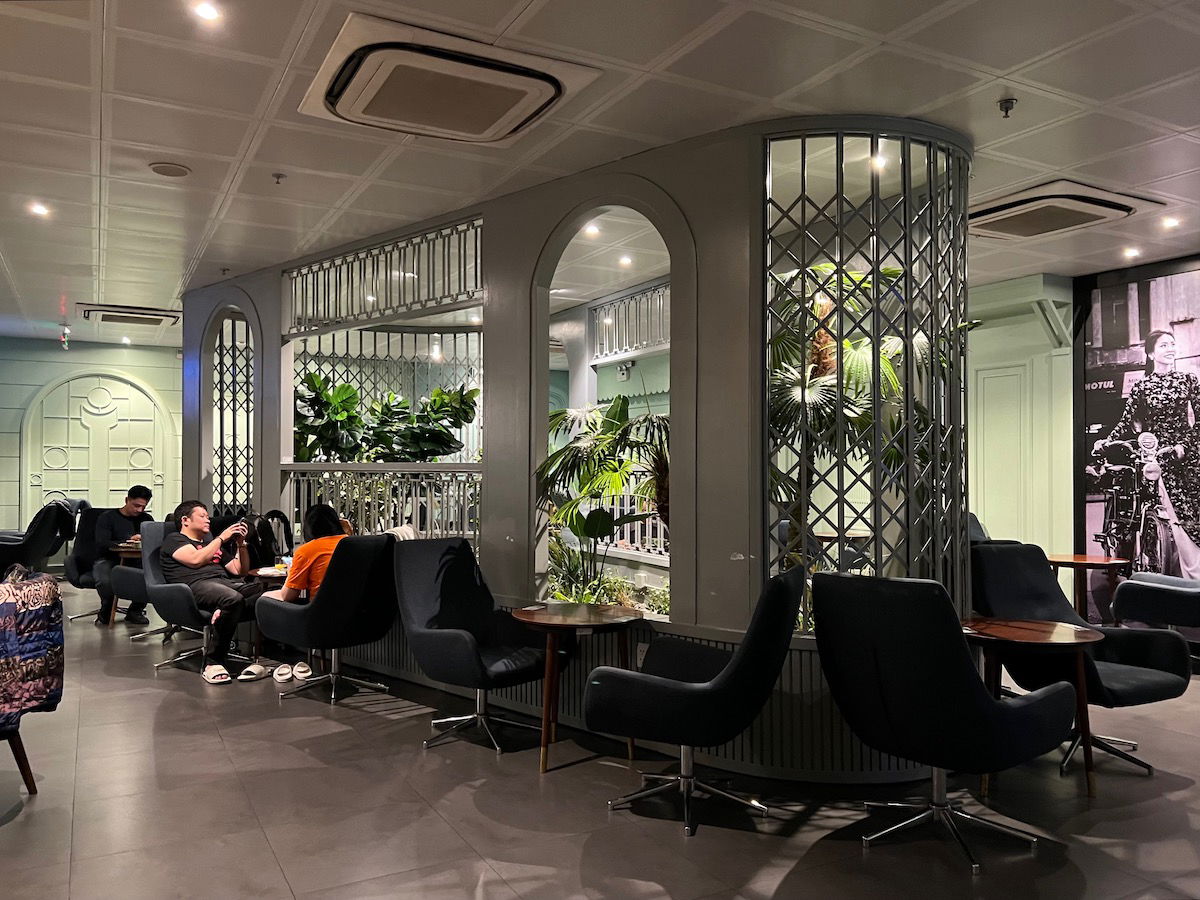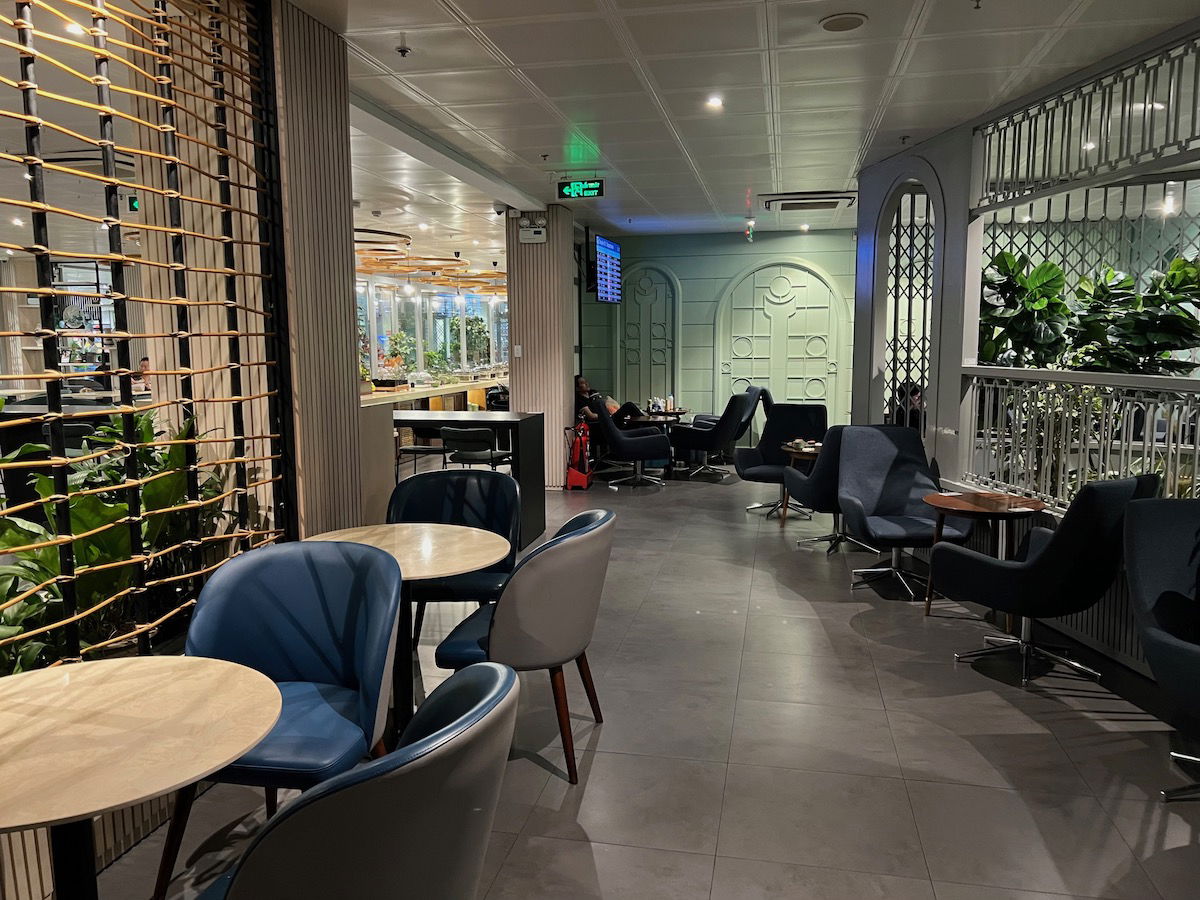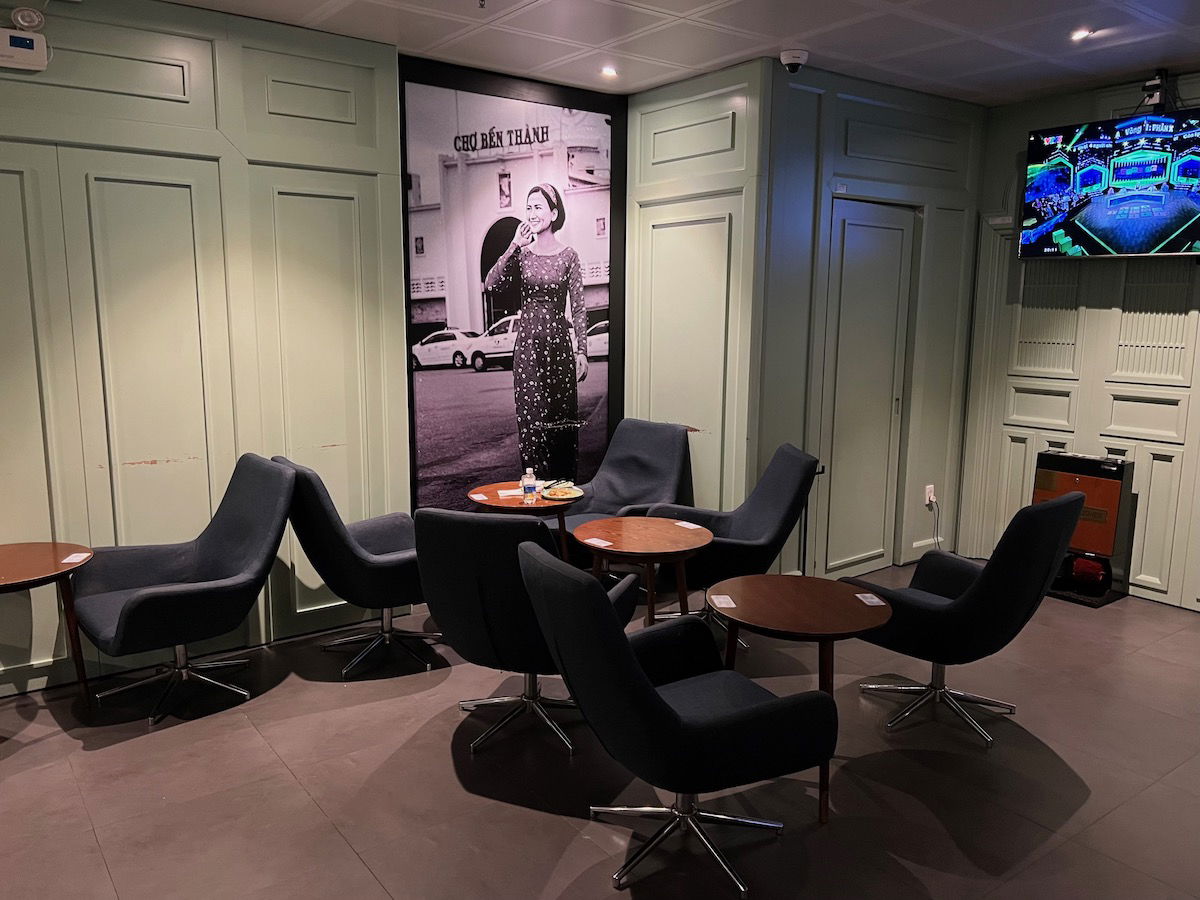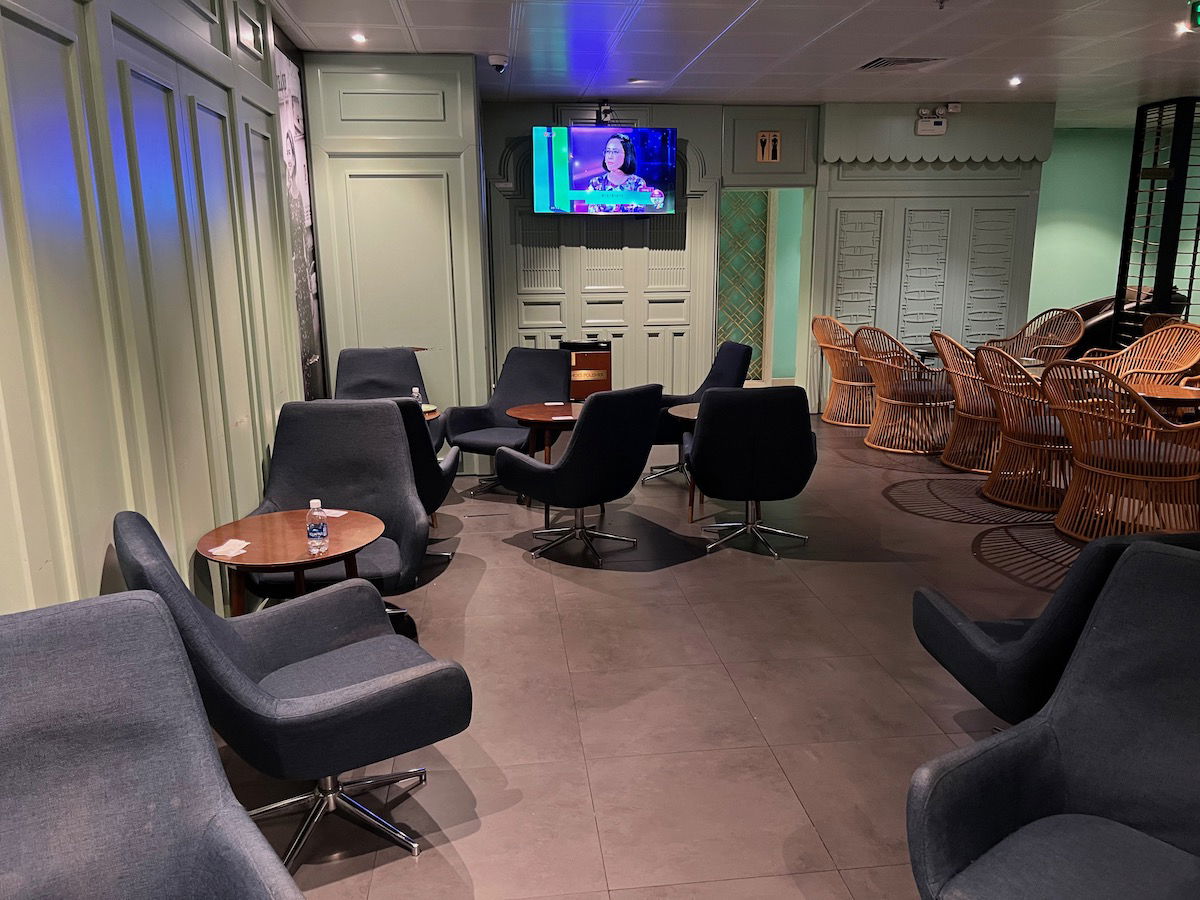 There are wicker chairs in one corner of the lounge, though they're packed together really tight. Fortunately the area was empty, though I wouldn't want to sit here if it were busy.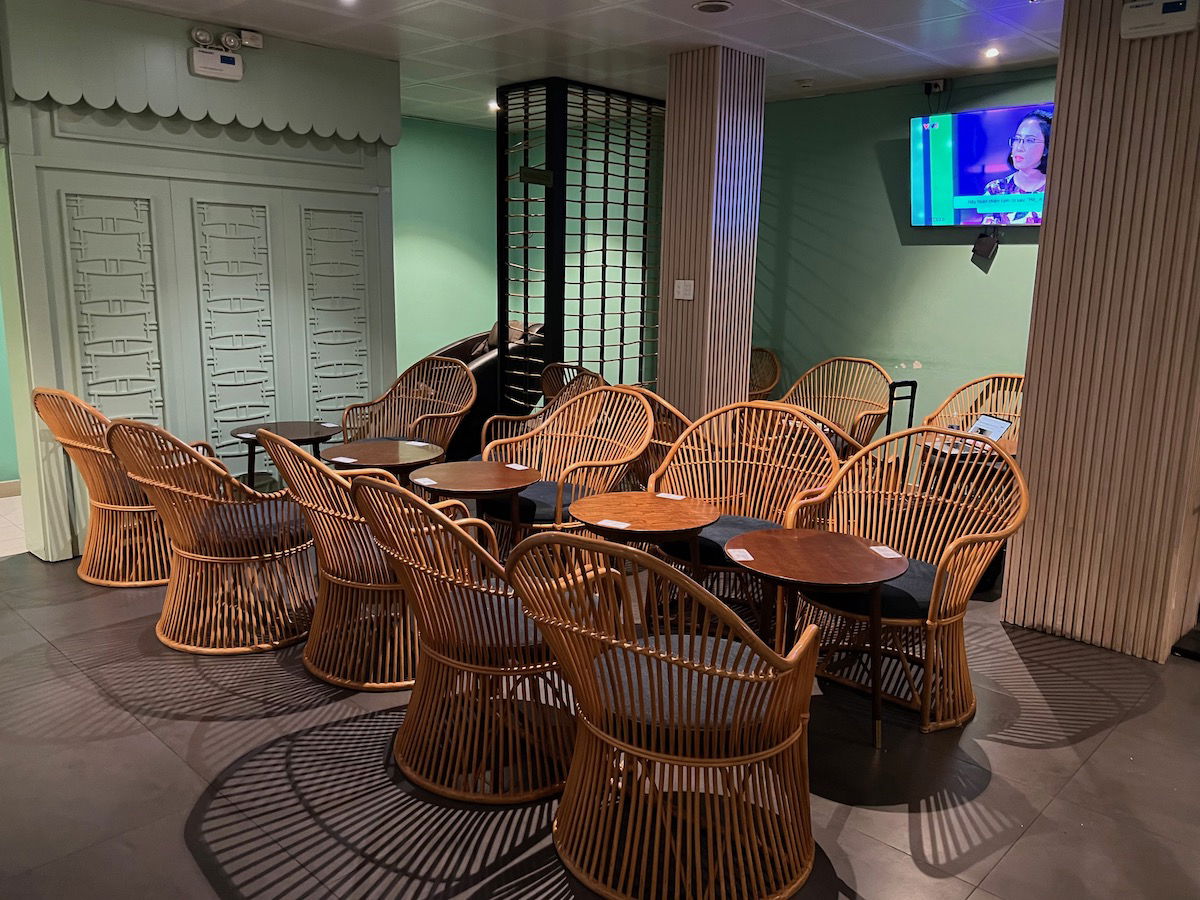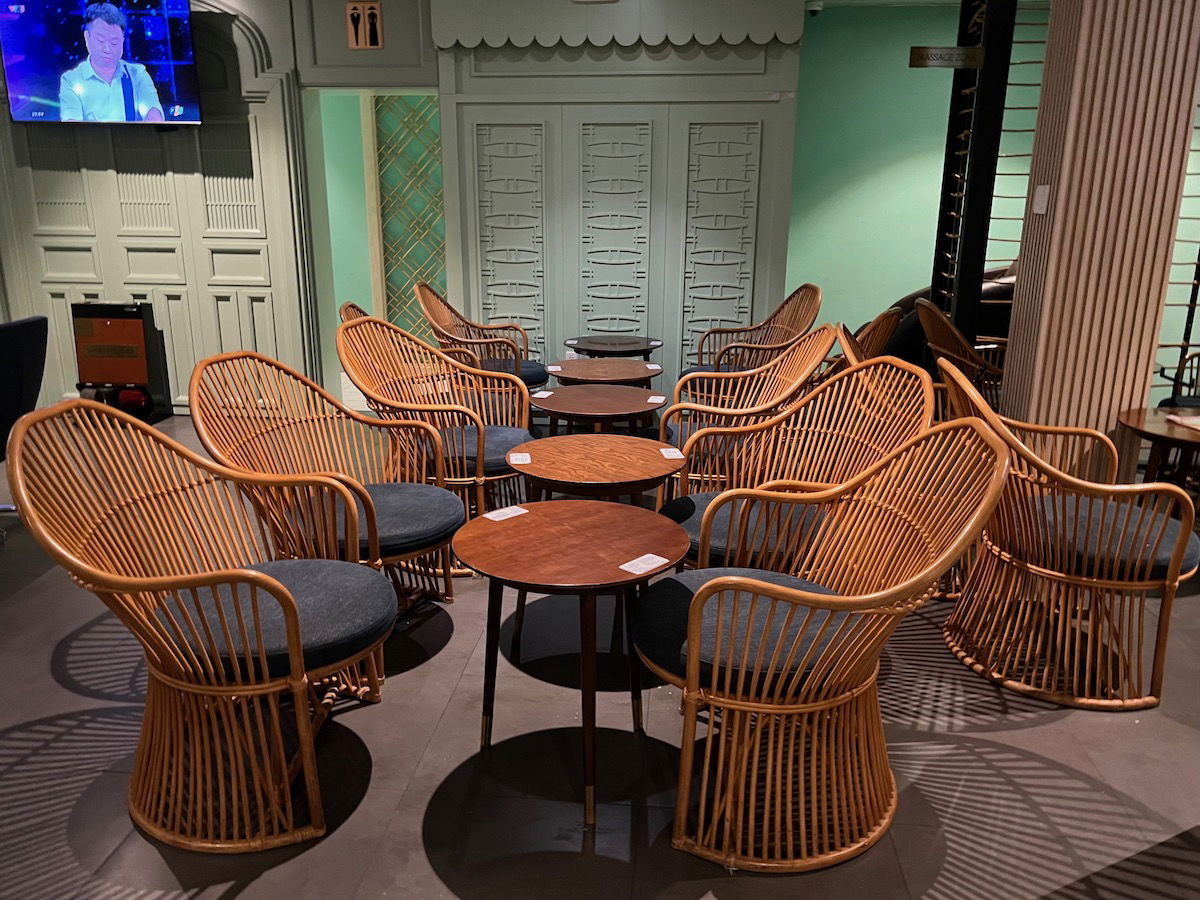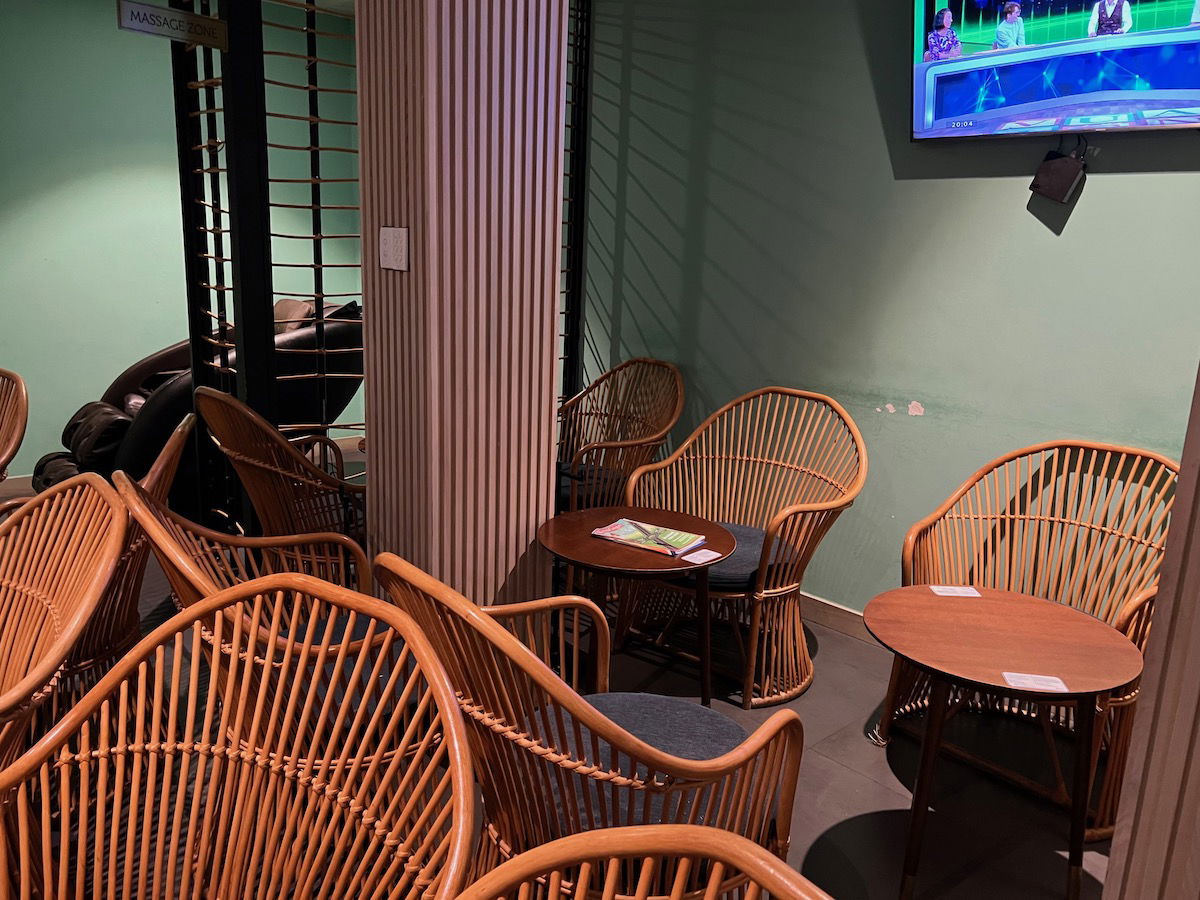 There's a massage chair in the very back corner of the lounge, past these seats.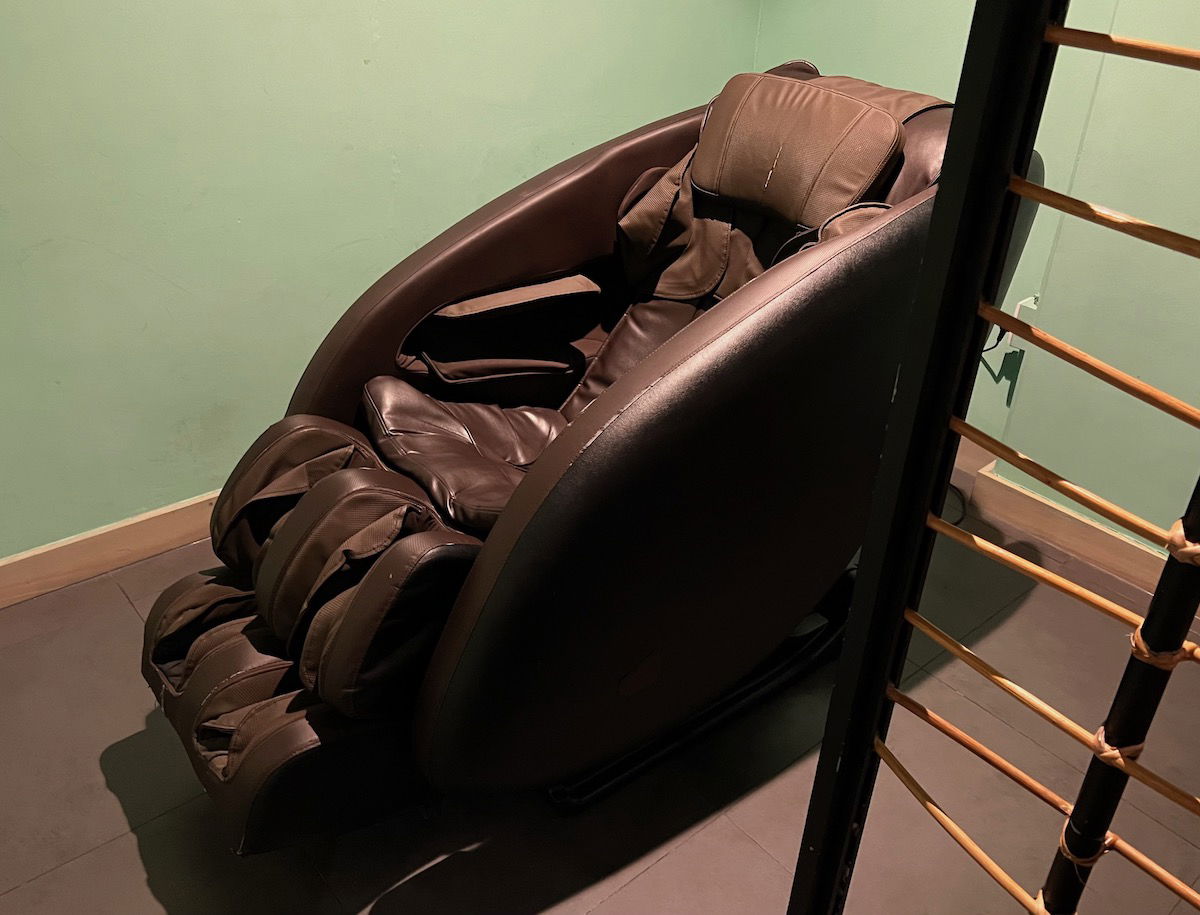 There's also a business center with three PCs, as well as a printer.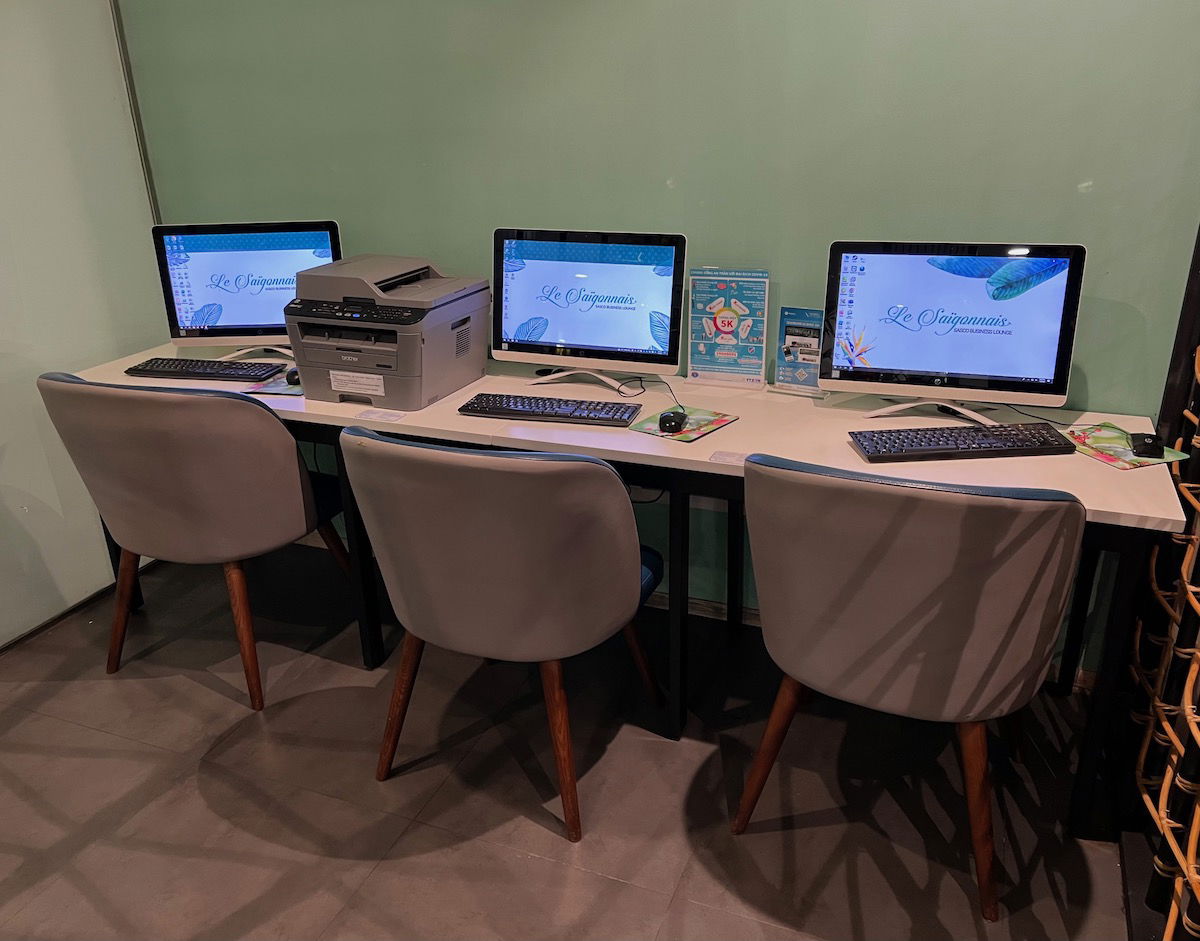 Back toward the entrance of the lounge and to the left is the dining area, featuring a bunch of cafe-style tables, with three to four seats each. It did seem like the staff struggled a bit with keeping the lounge clean, as there were piles of plates and glasses on some empty tables.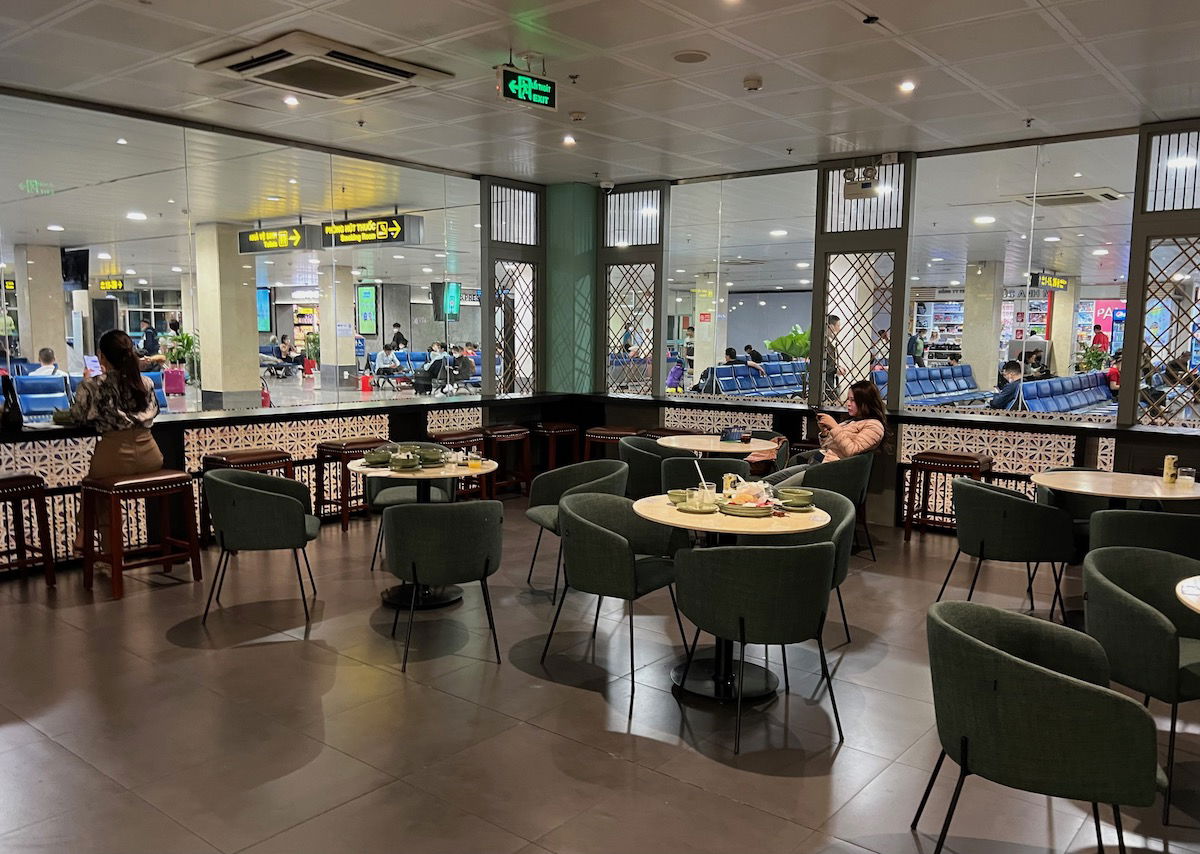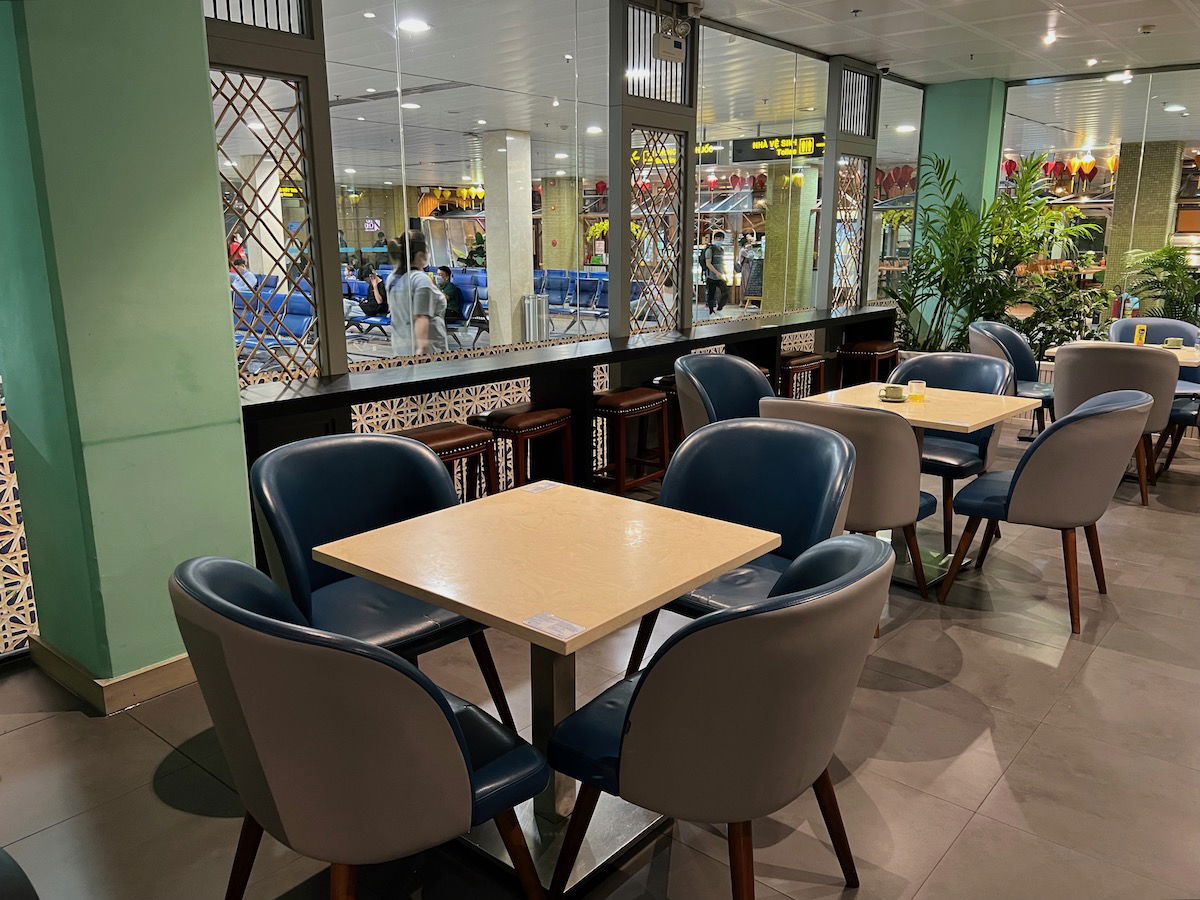 Le Saigonnais Lounge Ho Chi Minh City food & drinks
Le Saigonnais Lounge has a pretty extensive selection of food and drinks, especially for a domestic lounge. However, it seemed to me more like a quantity over quality situation, unlike the lounge I visited the next day in Vietnam (admittedly in an international terminal).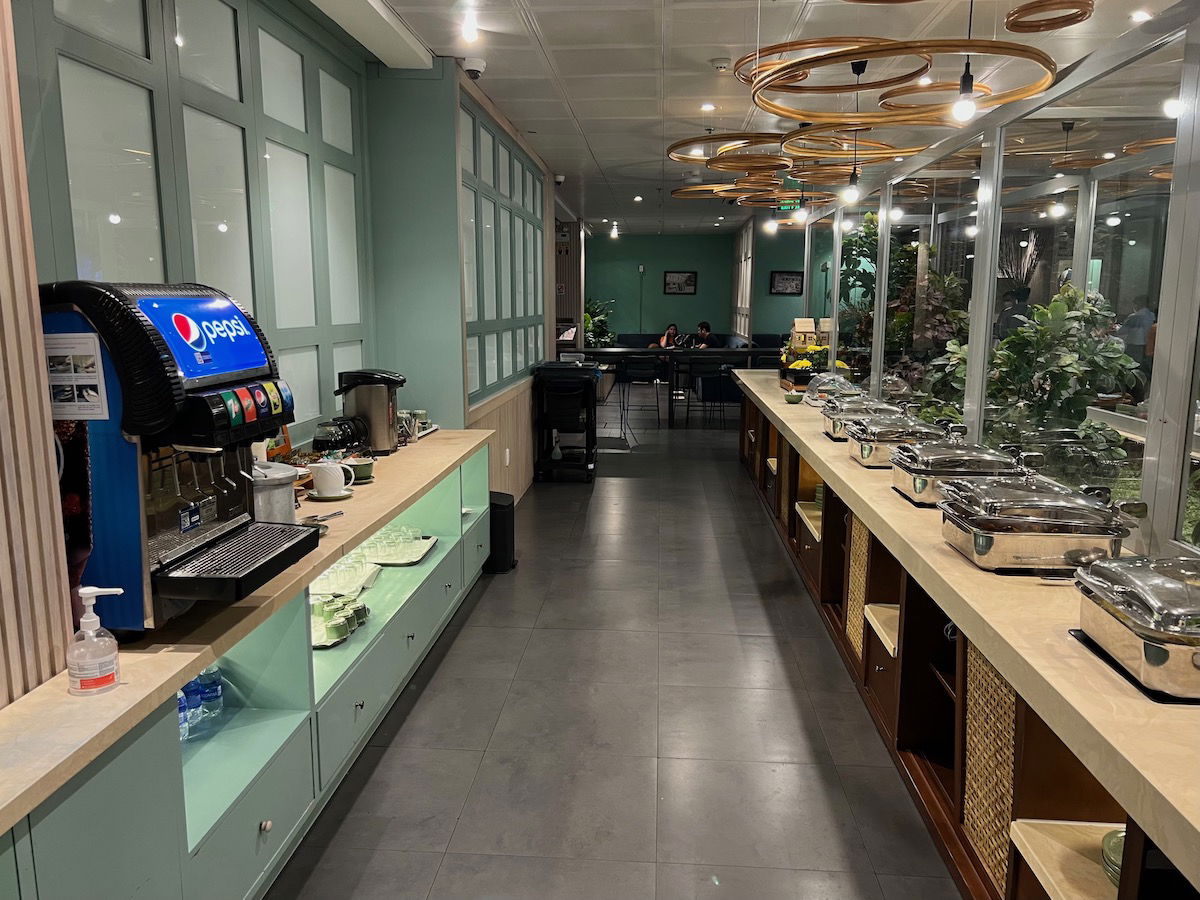 One counter had drinks. There was a fridge with bottled water and beer, and then a soda fountain with Pepsi products (there were no "diet" soda options). There was also the selection of red or white wine, orange juice, coffee, or tea.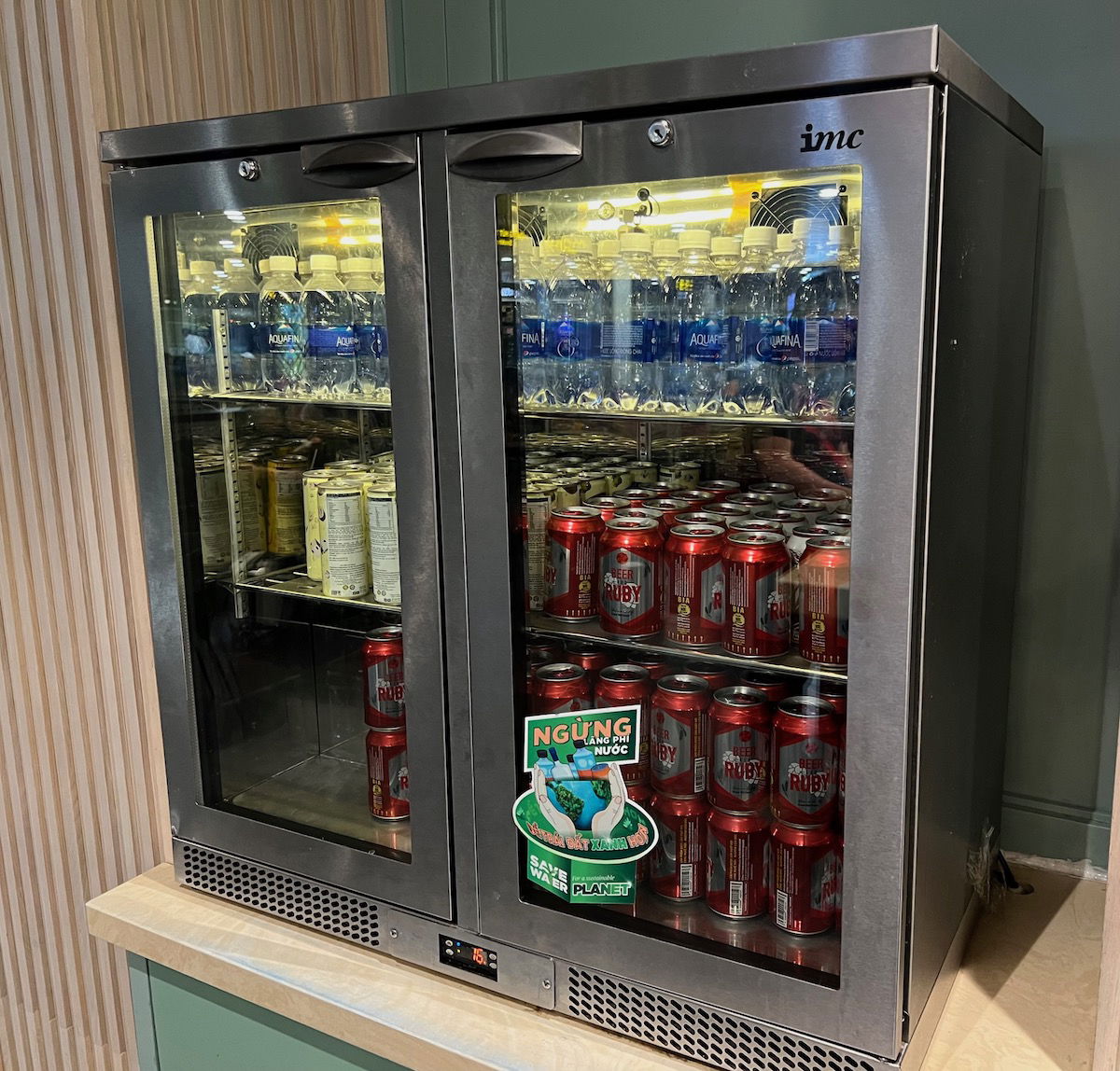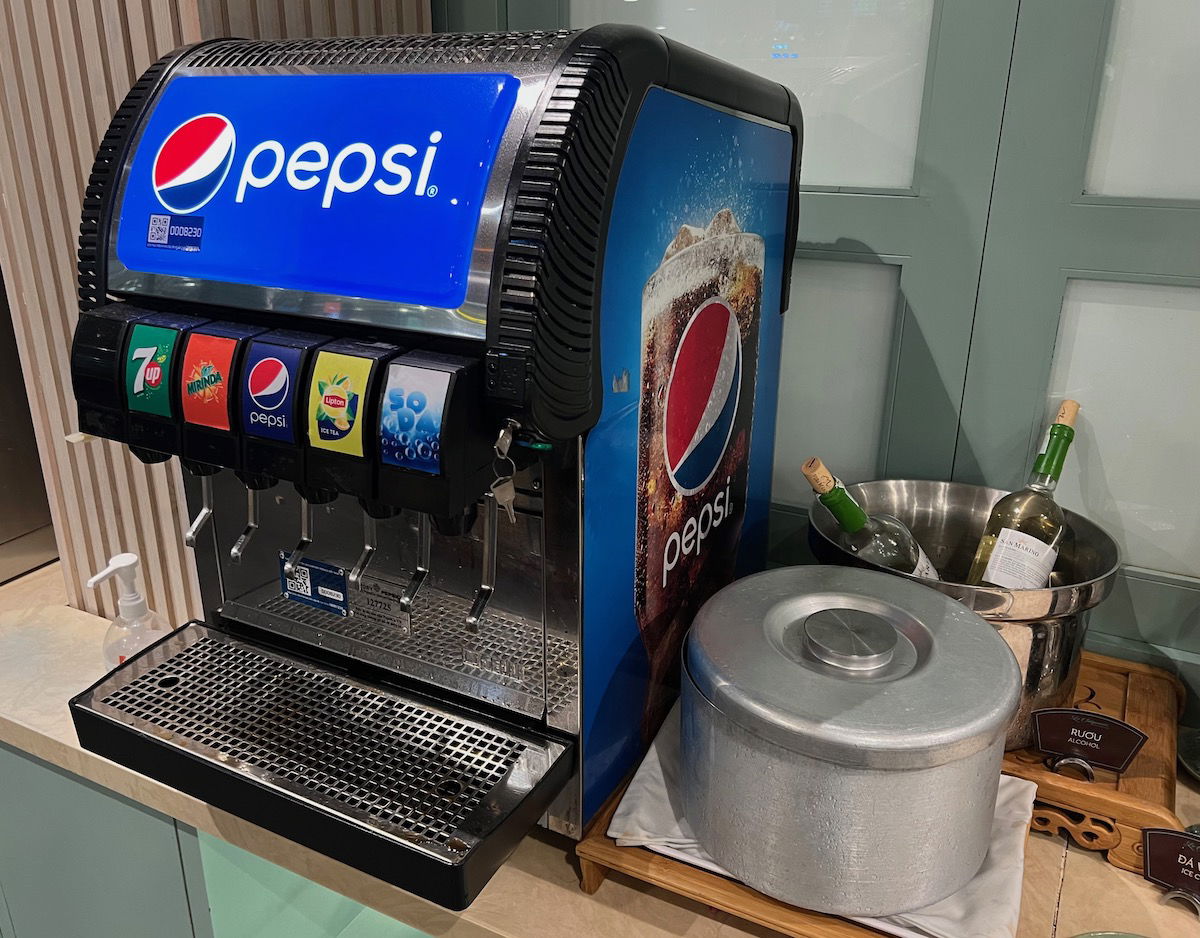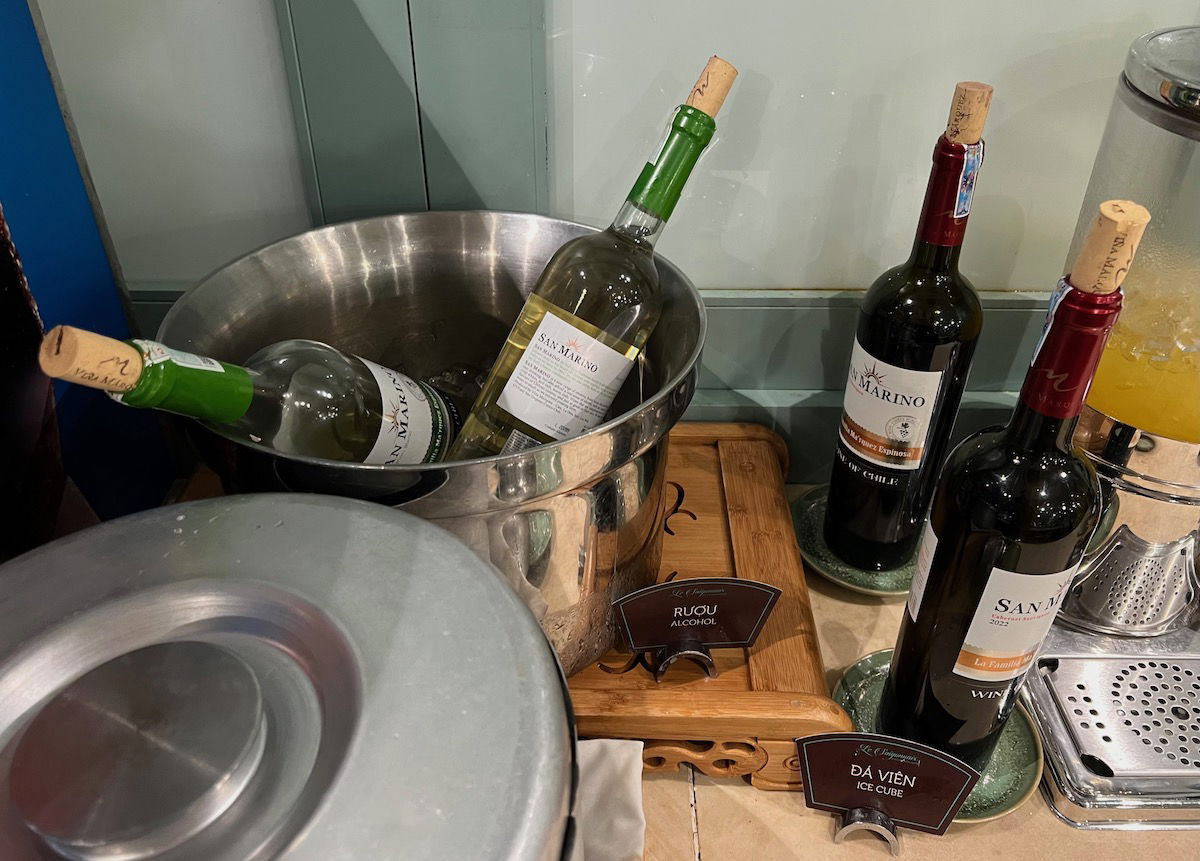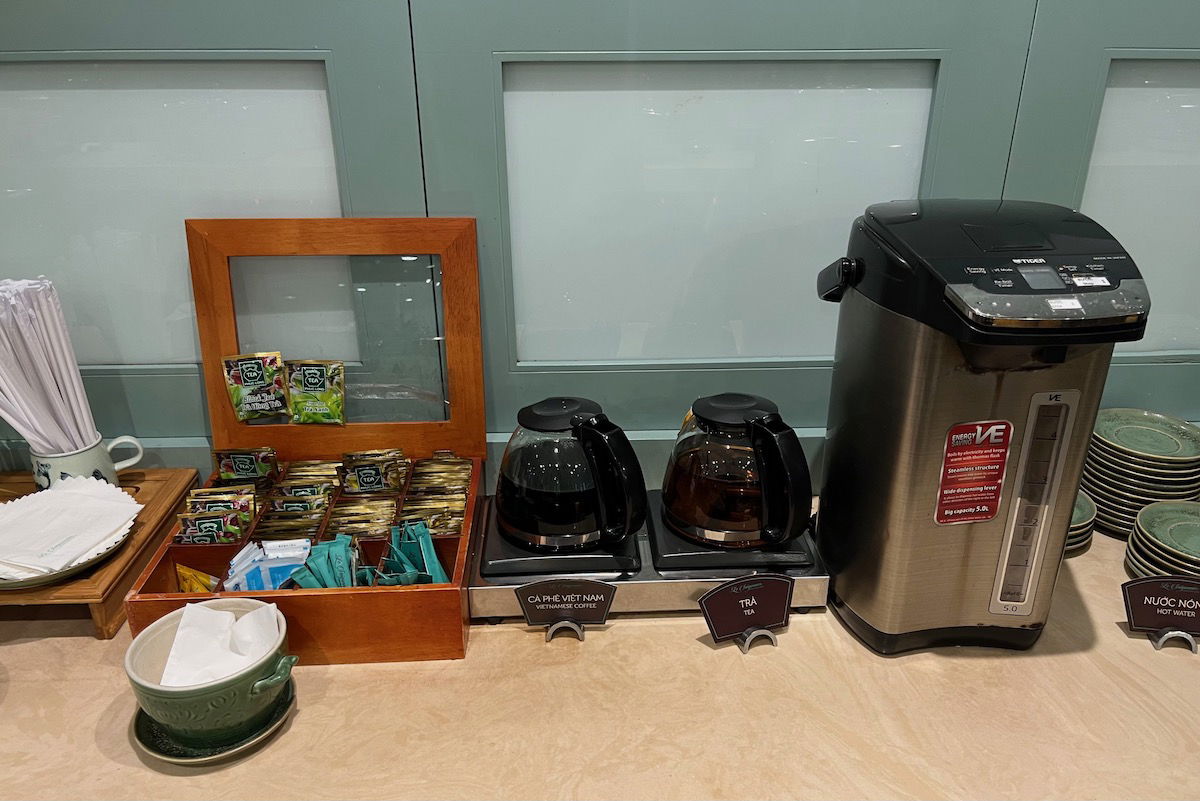 As far as the food options go, there was a selection of toast and rolls, fruit, and a variety of hot dishes — I'll let the pictures speak mostly for themselves.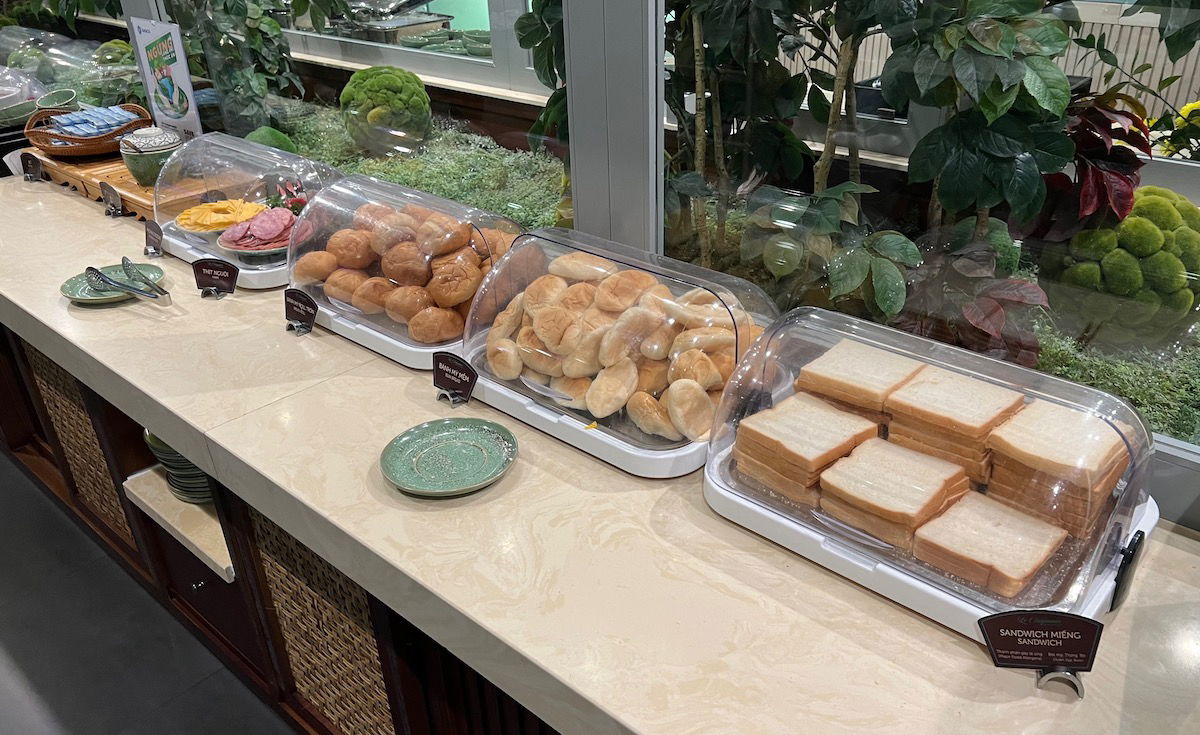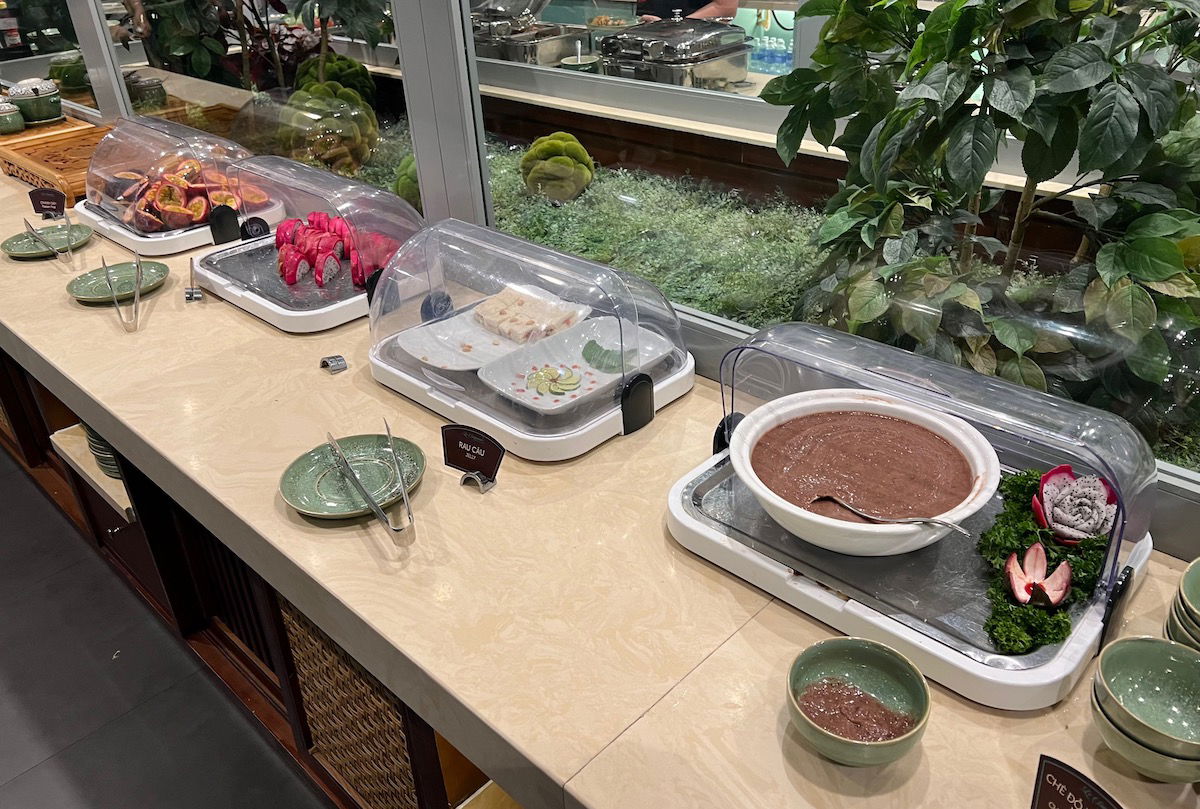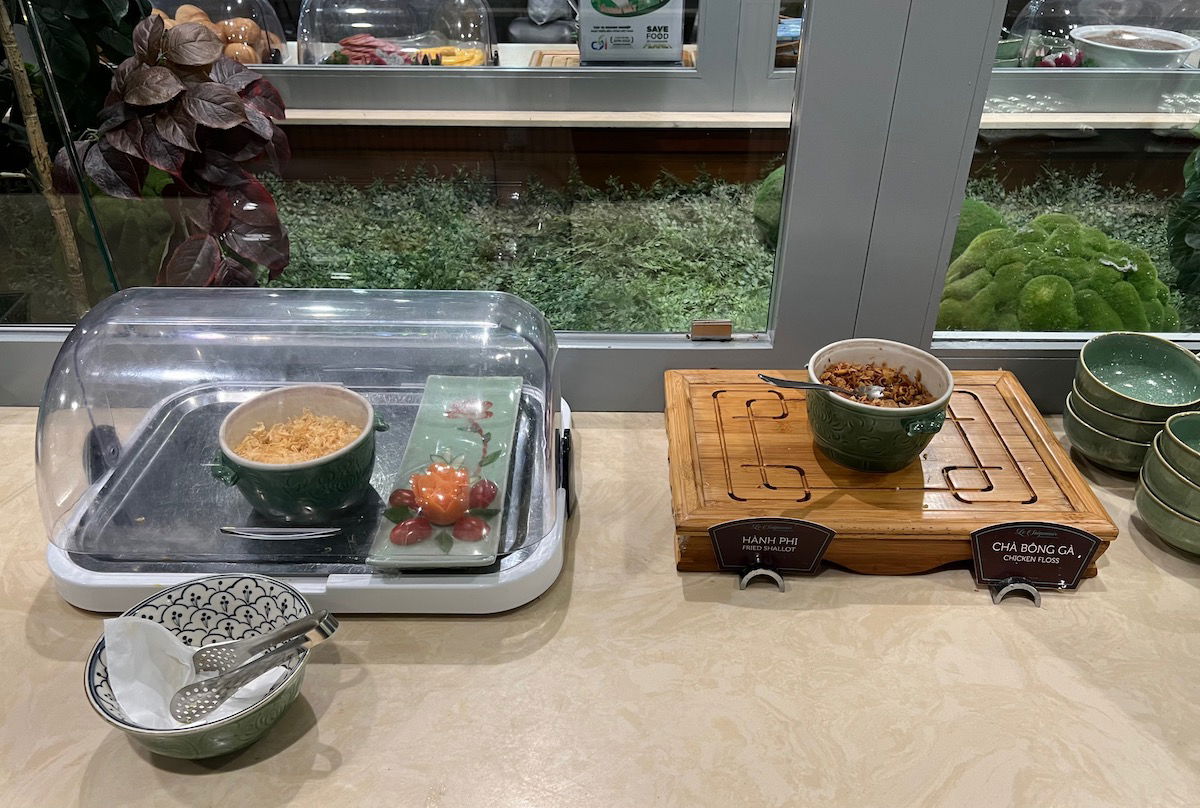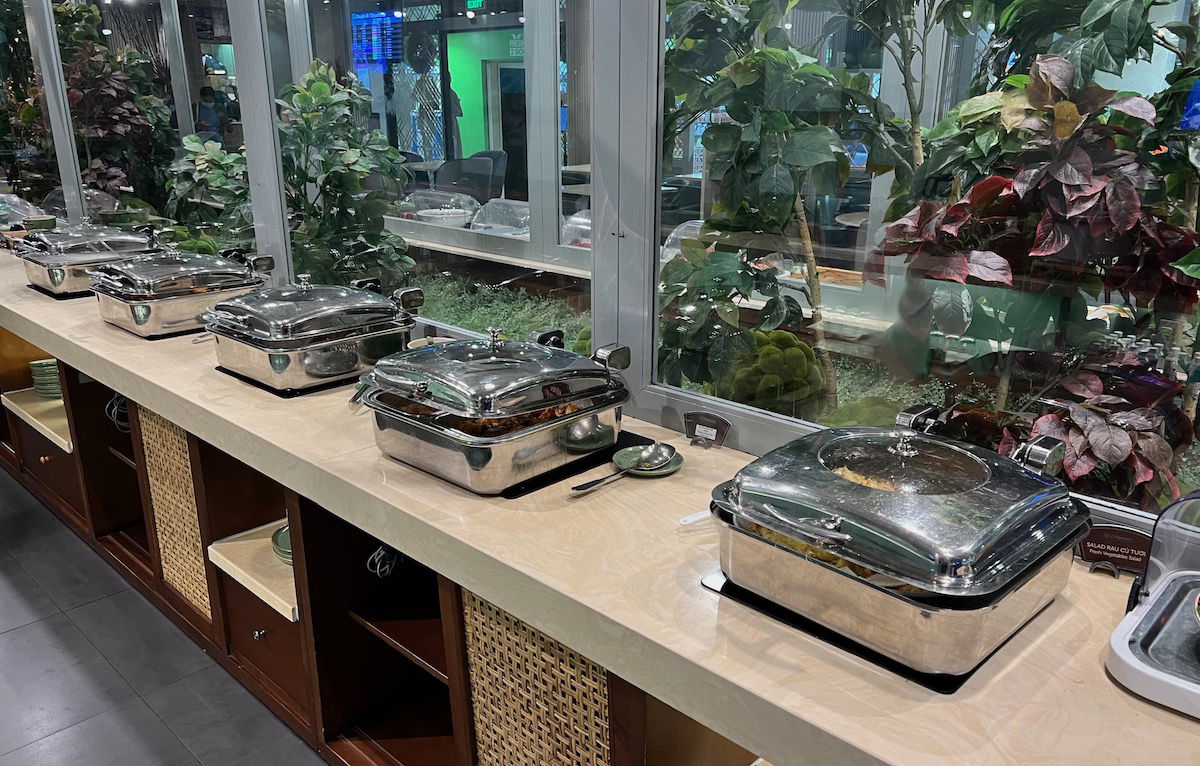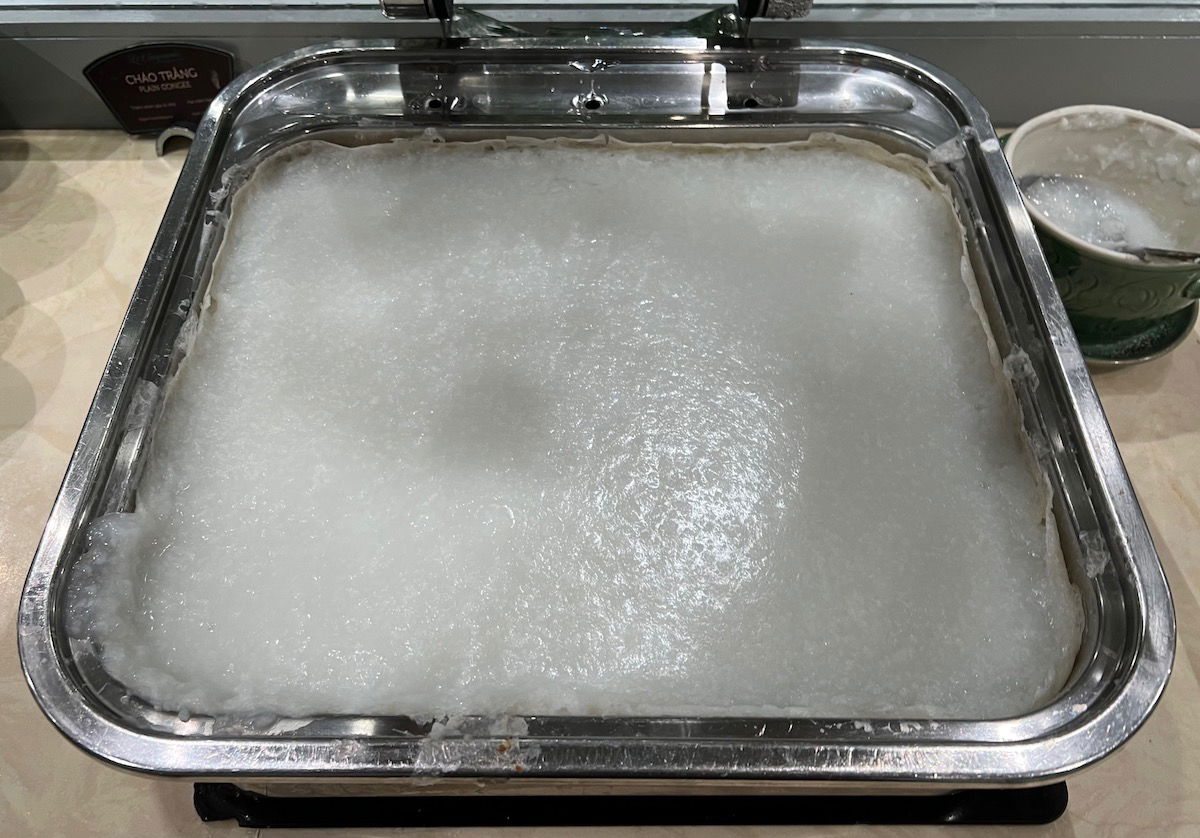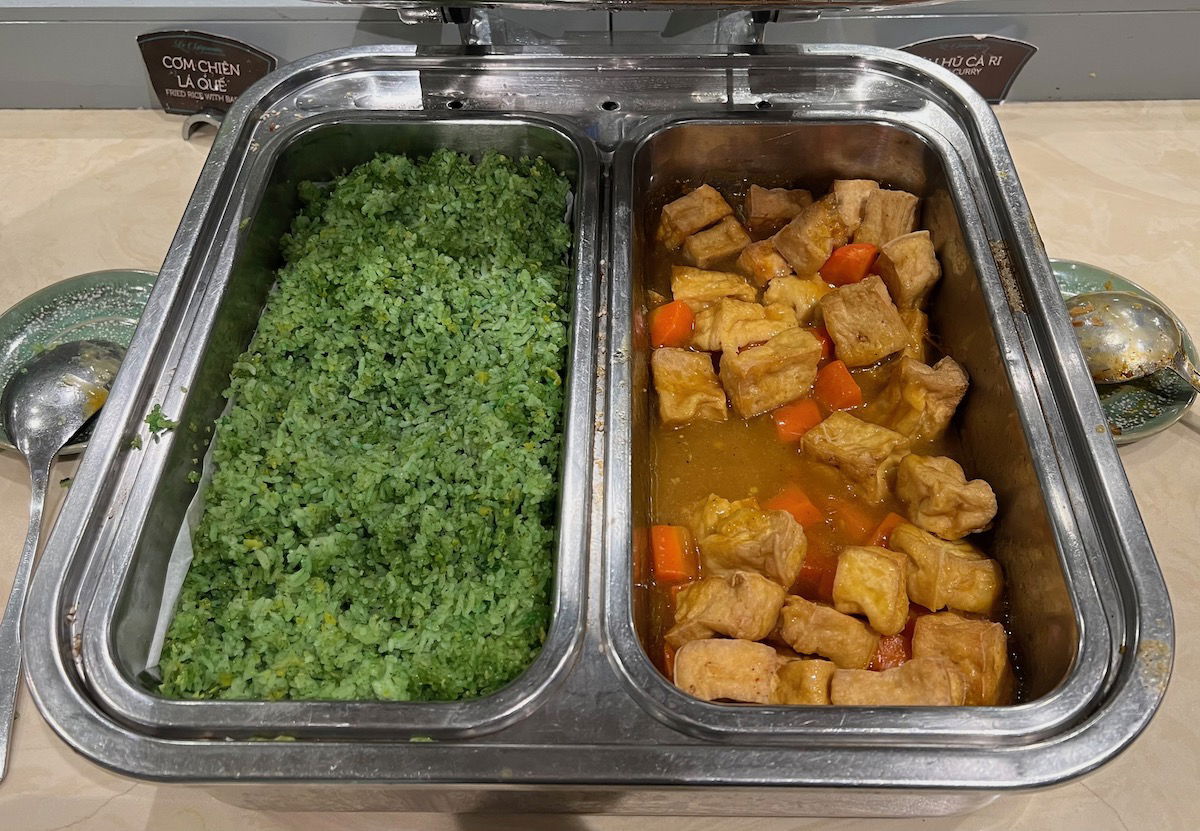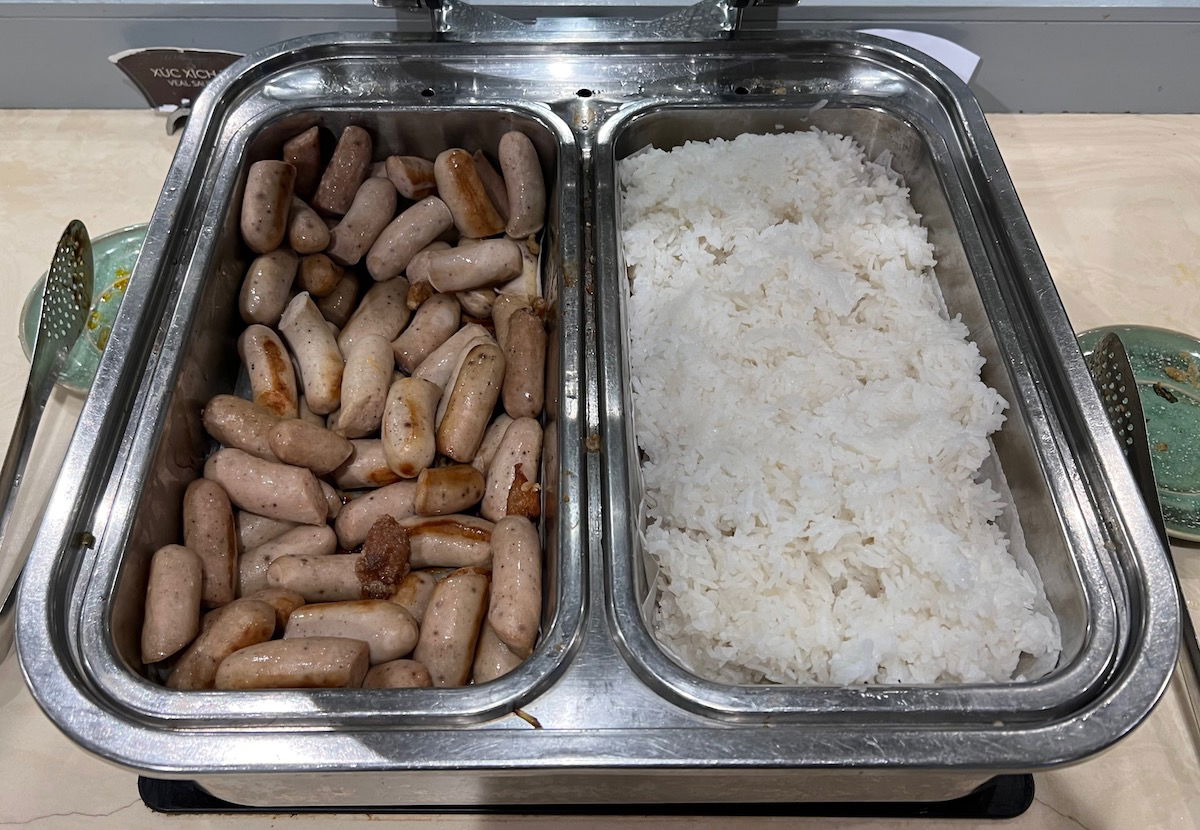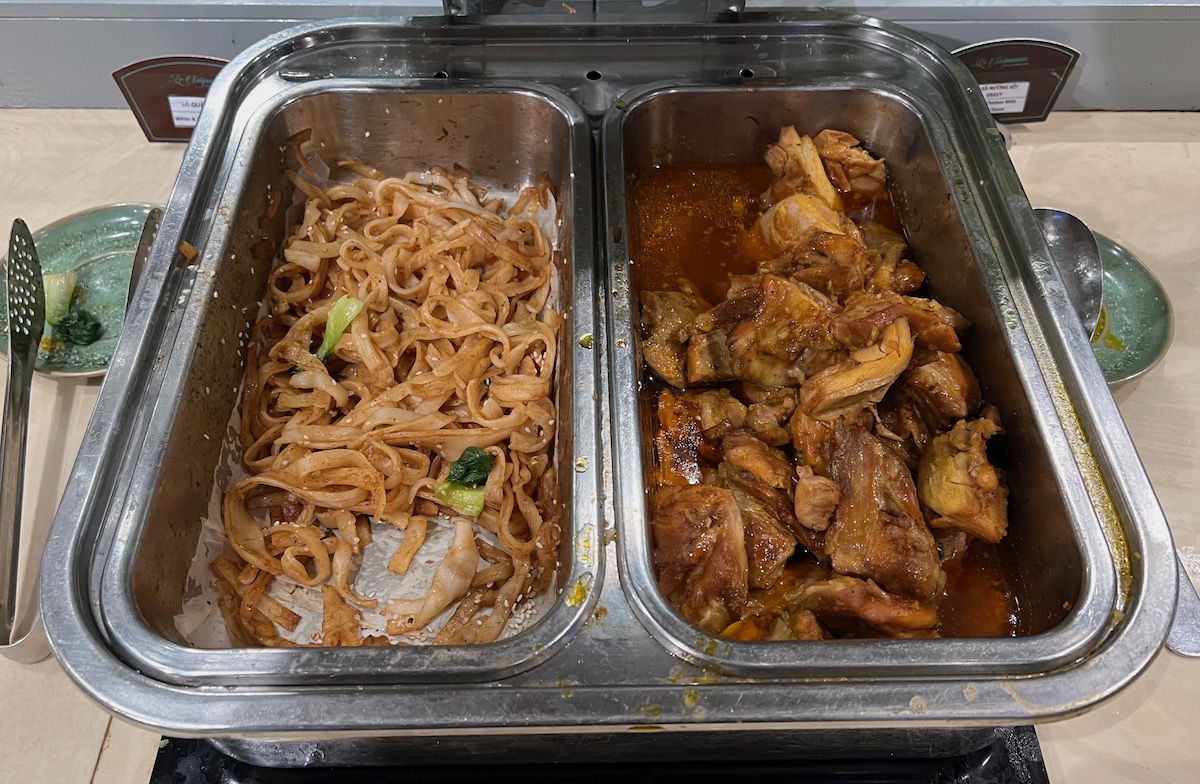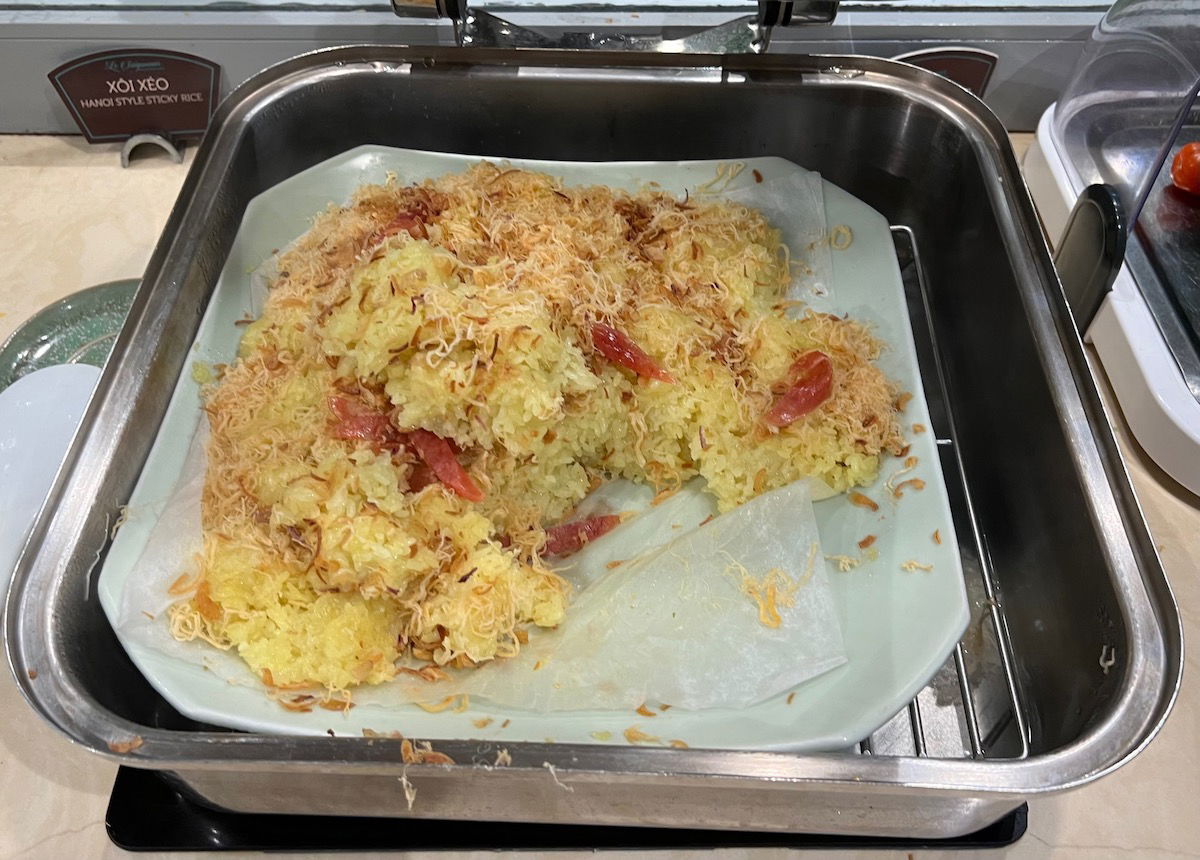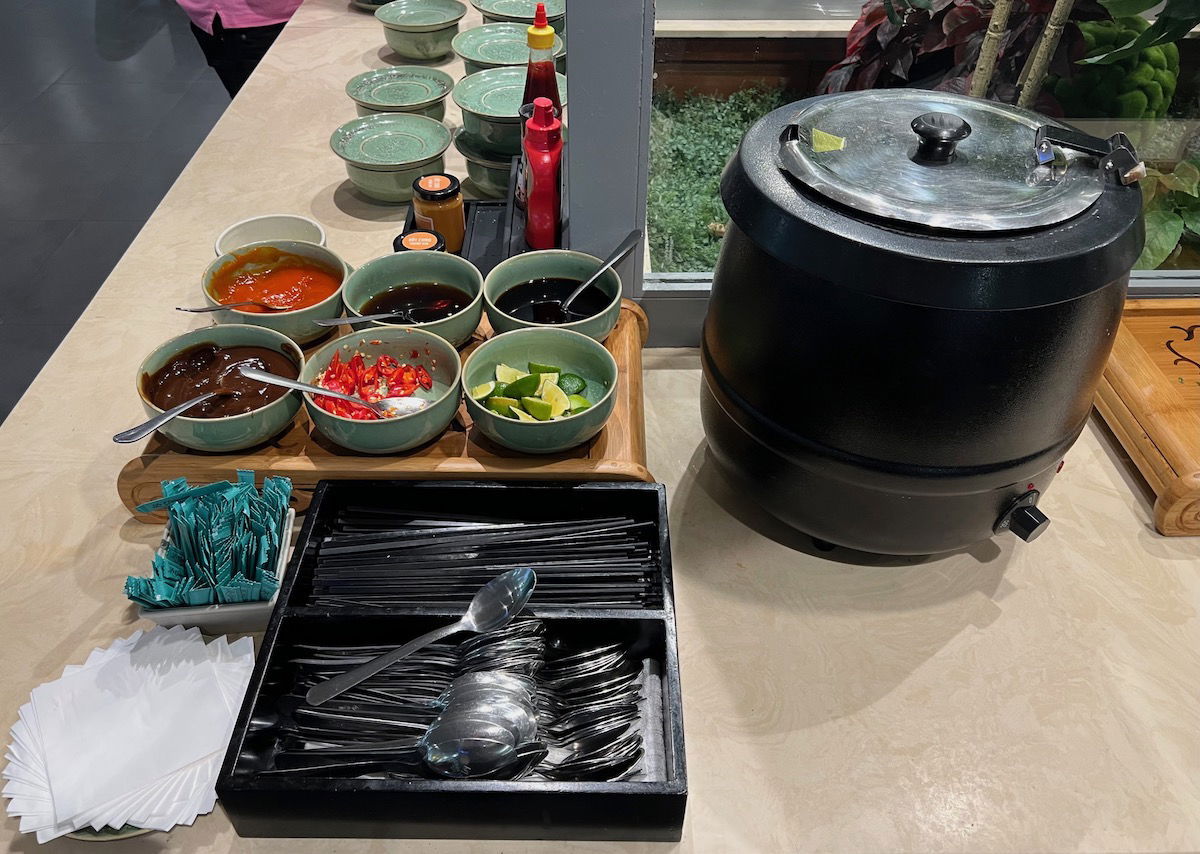 I'm careful with what I eat from lounges buffets. While the selection was large, it didn't appeal to me much. There were flies all around the buffet, all the serving utensils were sticky, and a lot of the food looked like it had been sitting there for hours. Personally this is one of those situations where I wish there were a few packaged snacks to choose from as well.
On the plus side, I had some great Vietnamese food on my Bamboo Airways flights, so I didn't totally miss out on dining in Vietnam (though of course there's a lot more to enjoy in Vietnam… just ideally not in an airport lounge).
Le Saigonnais Lounge Ho Chi Minh City bathrooms
Le Saigonnais Lounge has bathrooms in the back right corner. It's nice that the lounge at least has its own bathrooms (unlike the SAS Lounge Chicago, which I visited earlier in this trip), but they weren't particularly great. The lounge doesn't have showers.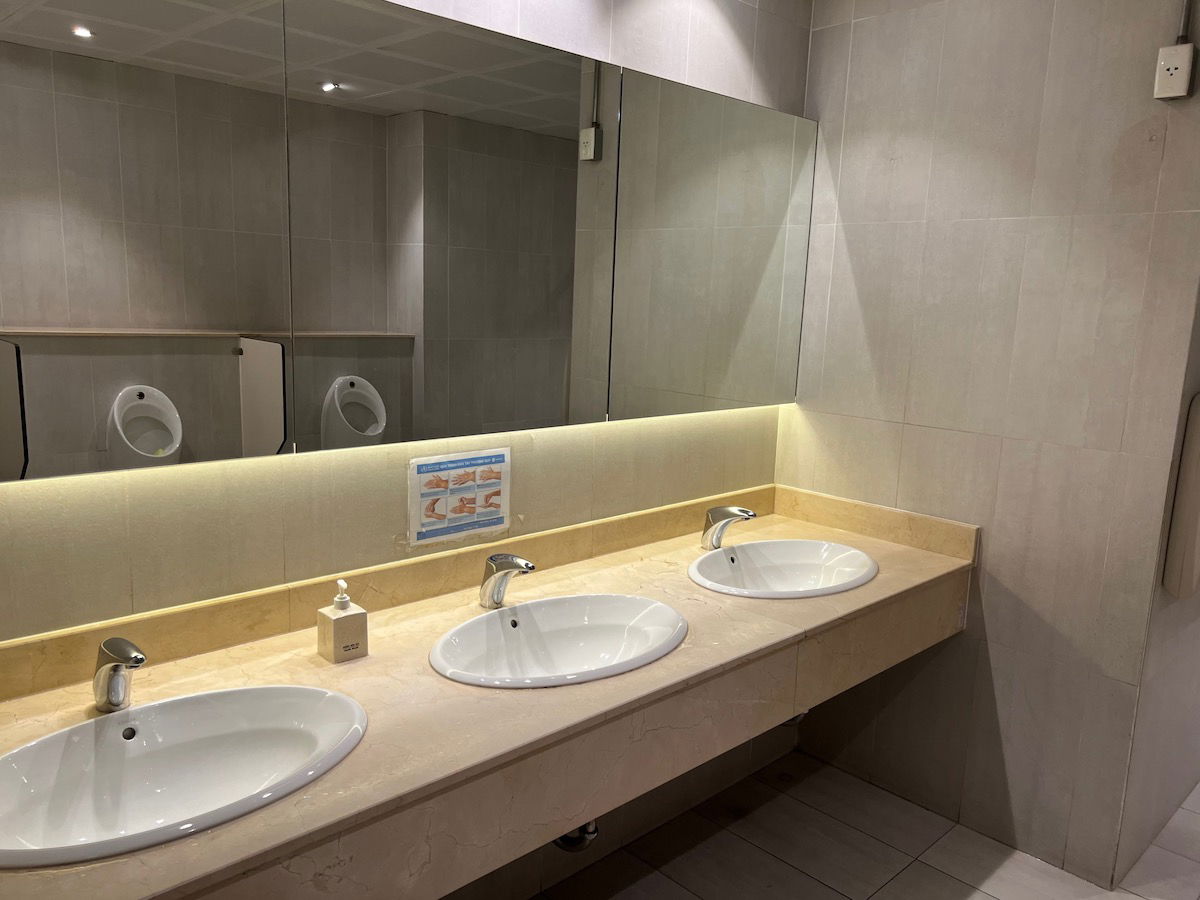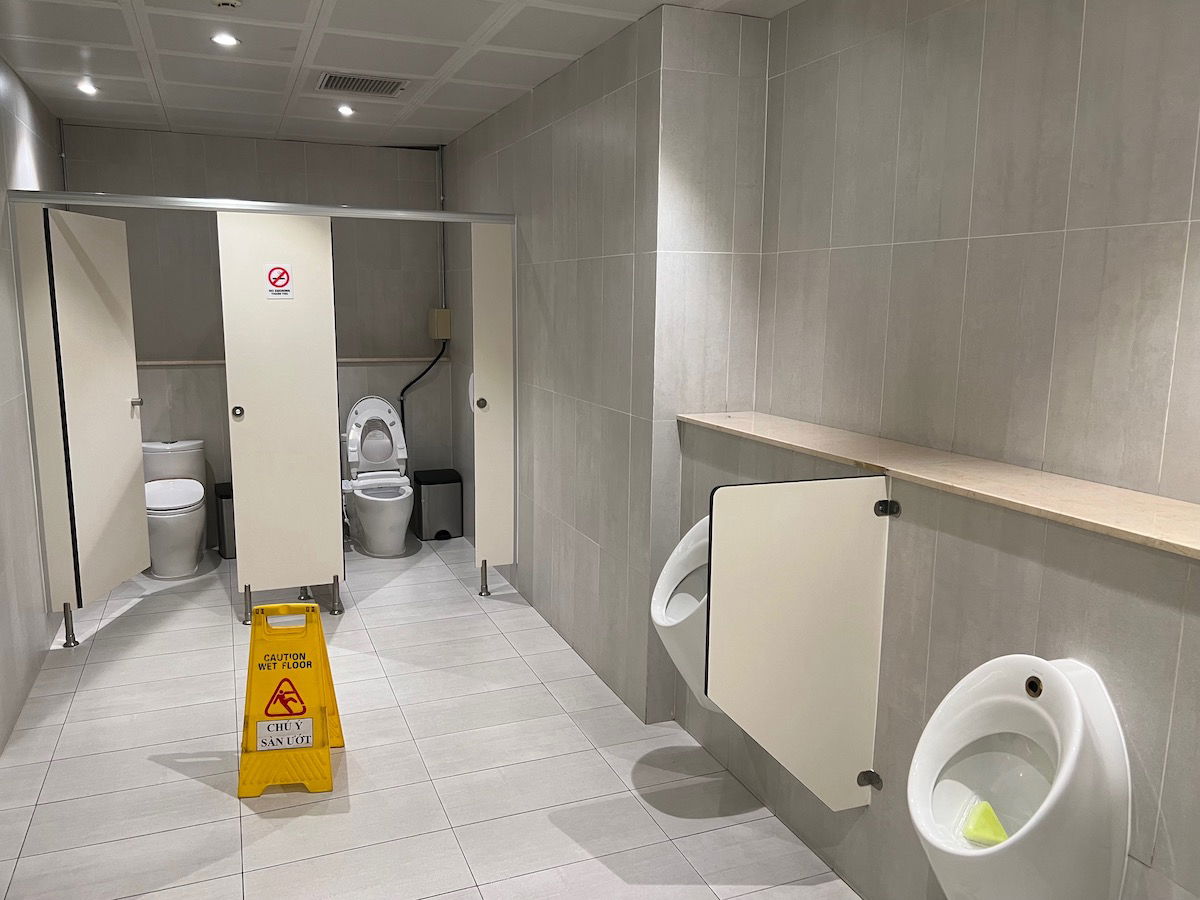 Bottom line
Le Saigonnais Lounge in the domestic terminal of Ho Chi Minh City Airport is perfectly okay for a domestic contract lounge. It's nicer than the terminal, and the lounge has a good bit of space, bathrooms, chargers, and Wi-Fi. The lounge also has an extensive selection of food and drinks, though the quality didn't seem to be that great.
Don't arrive early to use this lounge, but if you have time, you'll definitely want to hang out here rather than in the terminal.
What do you make of Le Saigonnais Lounge SGN?