While the airline isn't making a big deal of it, Scandinavian Airlines (SAS) has today operated its first passenger flight with the Airbus A321LR, which is an exciting new plane for the airline.
Scandinavian Airlines getting three Airbus A321LRs
SAS is investing in its fleet to make it more fuel efficient. When it comes to long haul service, not only is the airline acquiring eight new Airbus A350-900s, but the airline is also acquiring three Airbus A321LRs.
SAS has already taken delivery of two of these A321LRs, but prior to today the planes hadn't entered service, due to lack of demand resulting from the pandemic.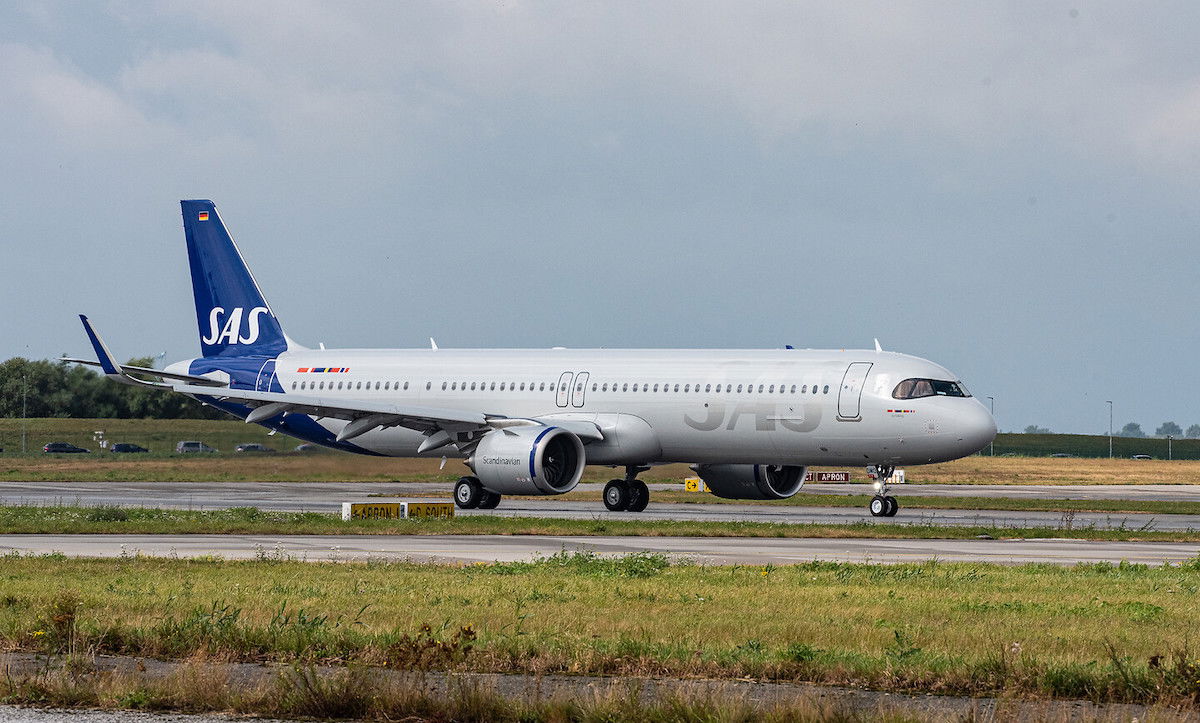 For those not familiar with the A321LR, it's the longest range version of the Airbus A320-family aircraft that's currently in service. The A321 has been around for years, mostly on regional flights, but Airbus has kept pushing the range on these planes. First we saw Airbus introduce the A321neo, then the A321LR, and in 2023 Airbus will introduce the A321XLR, which will be even longer range.
The A321LR has proven popular for transatlantic flights, as we've seen service with this plane on airlines like Aer Lingus, JetBlue, and TAP Air Portugal. SAS will soon be joining that group.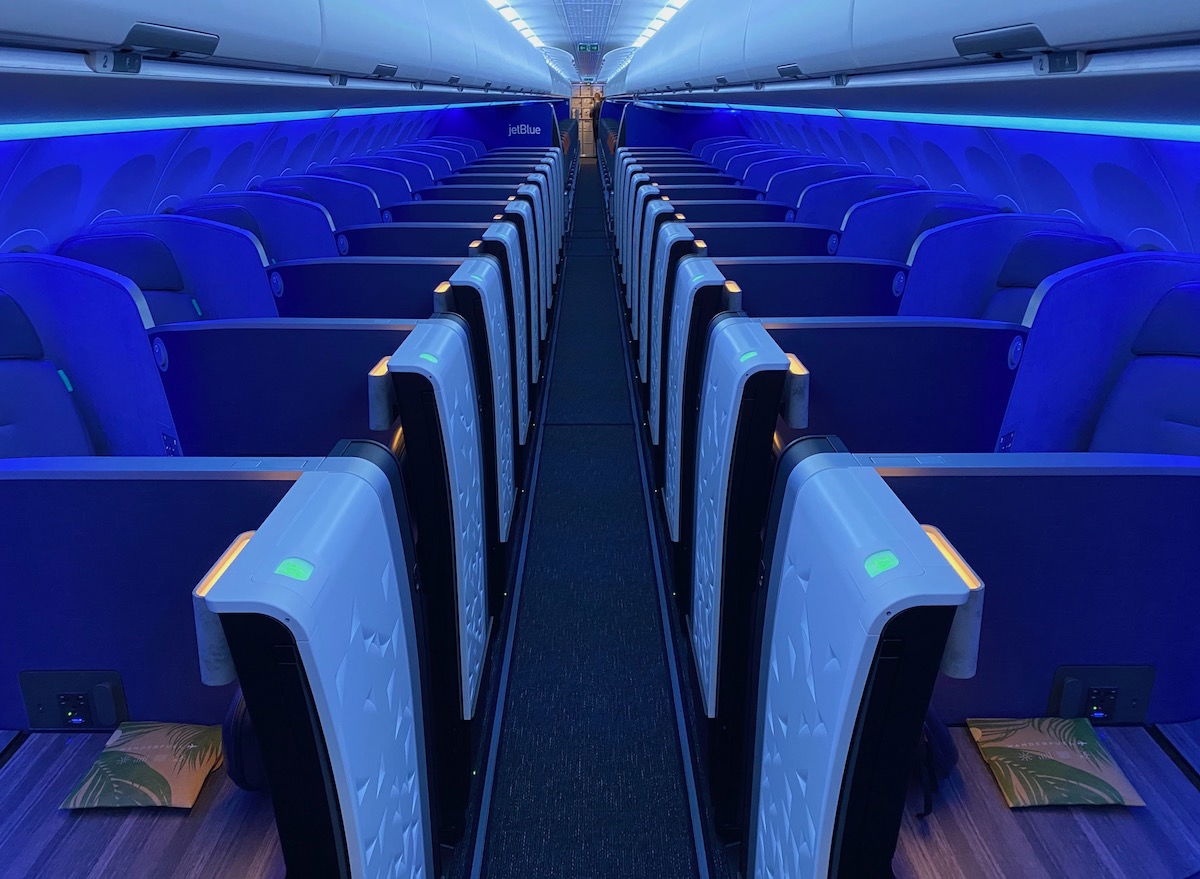 Scandinavian Airlines A321LR cabin configuration & details
SAS' Airbus A321LRs are in a premium-heavy configuration, with just 157 seats. This includes:
22 business class seats (these seats alternate between a 2-2 and 1-1 configuration)
12 premium economy seats (these seats are in a 2-2 configuration)
123 economy seats (these seats are in a 3-3 configuration)
As a point of comparison, Aer Lingus' A321LRs have 184 seats, while TAP Air Portugal's A321LRs have 171 seats. JetBlue has the most premium configuration of the bunch, though, with just 138 seats on the entire A321LR.
Flemming from Final Call was on the first SAS A321LR flight this morning, and kindly shares some photos of the cabin (all photos credited to him). There aren't really any surprises when it comes to the layout. SAS' A321LR business class is exactly what we expected, virtually identical to what you'll find on Aer Lingus and TAP Air Portugal. The only differences are the finishes, and that the cabin is larger.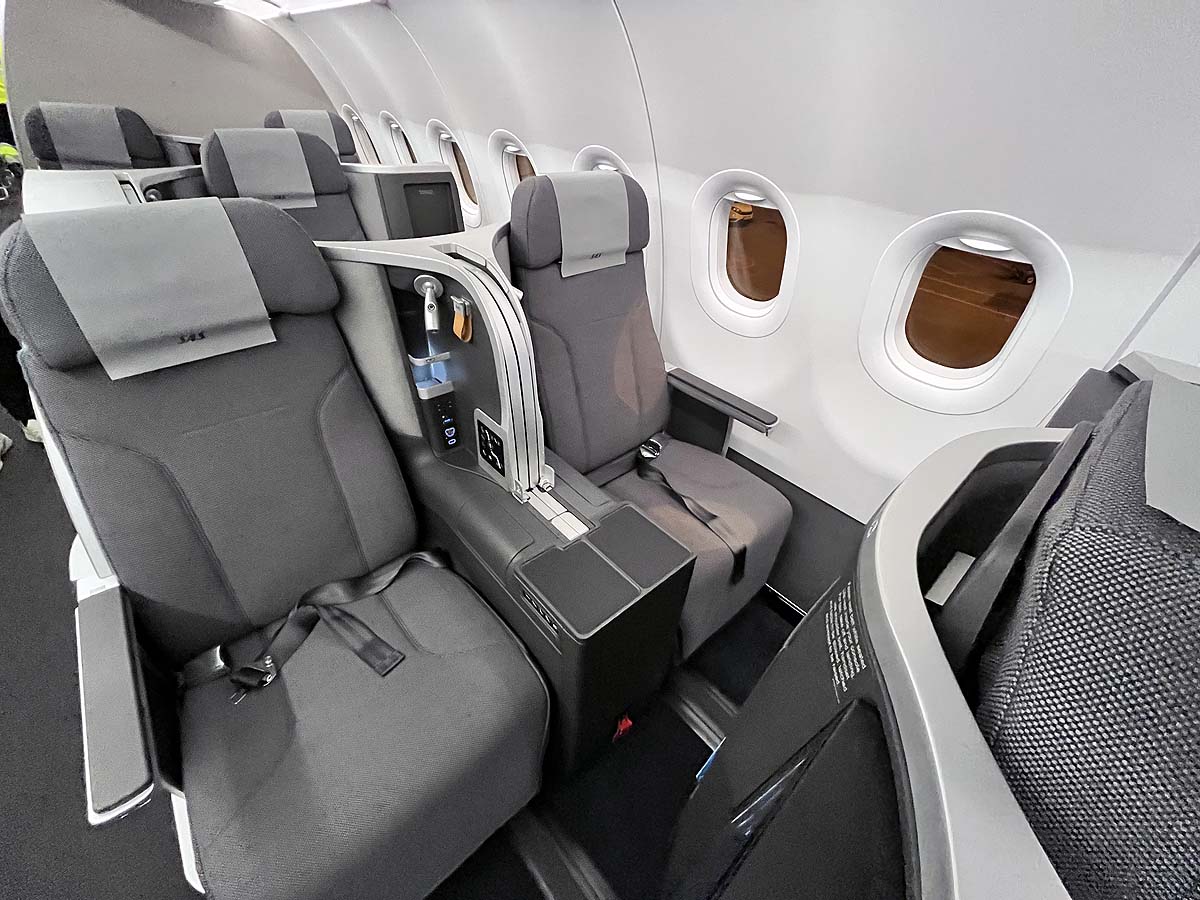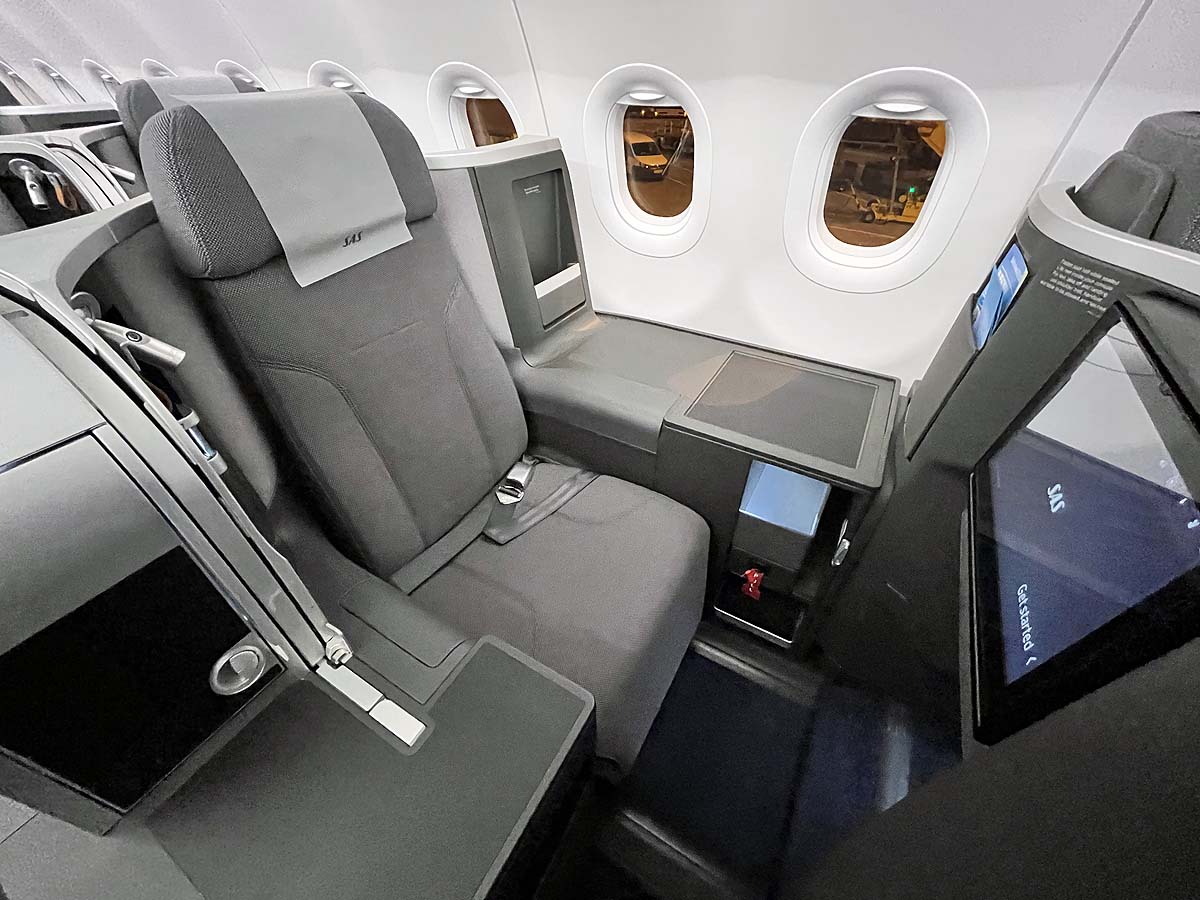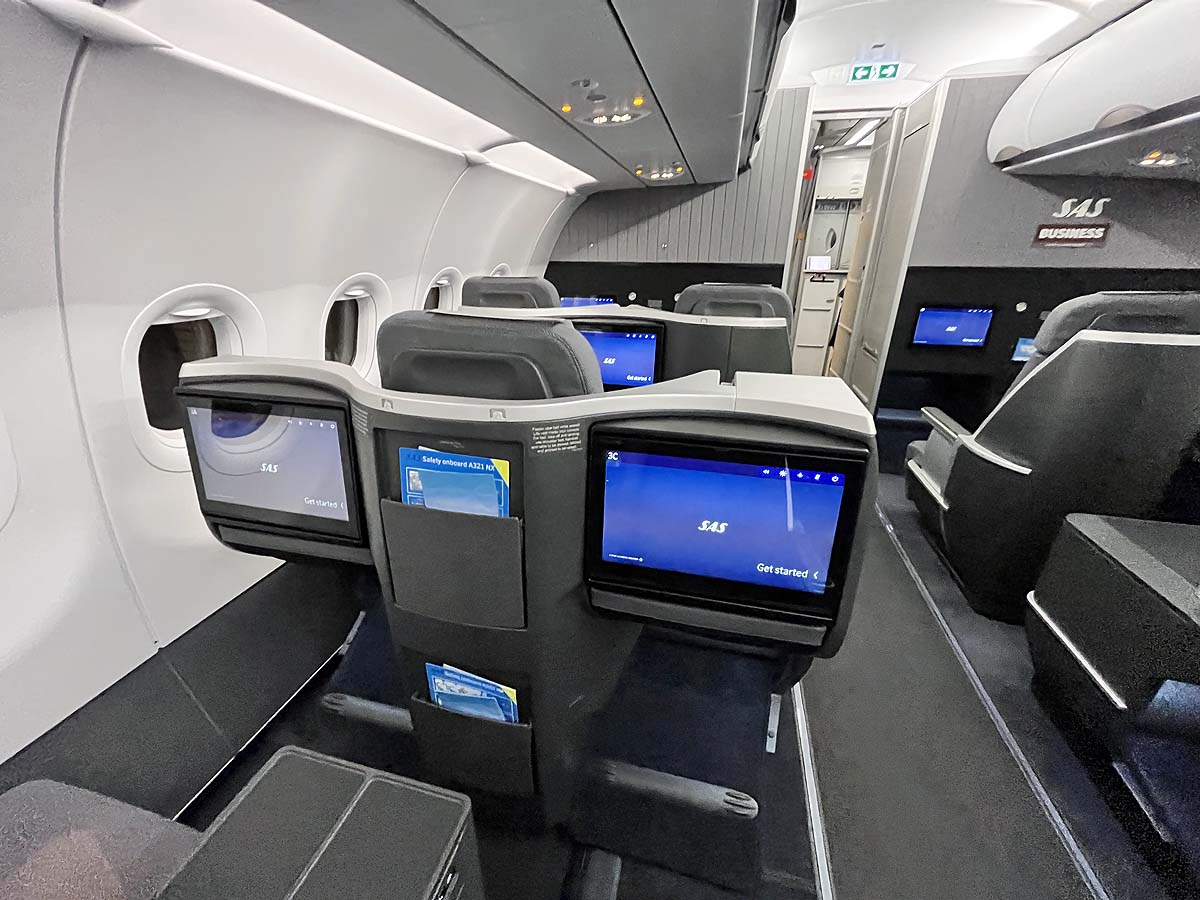 What I'd say is most interesting is the existence of a true premium economy cabin. As you can see, there are 12 seats that more or less look like domestic first class seats that you'd find in the United States. SAS is the only airline to have a three cabin layout on the A321LR, so that's cool to see.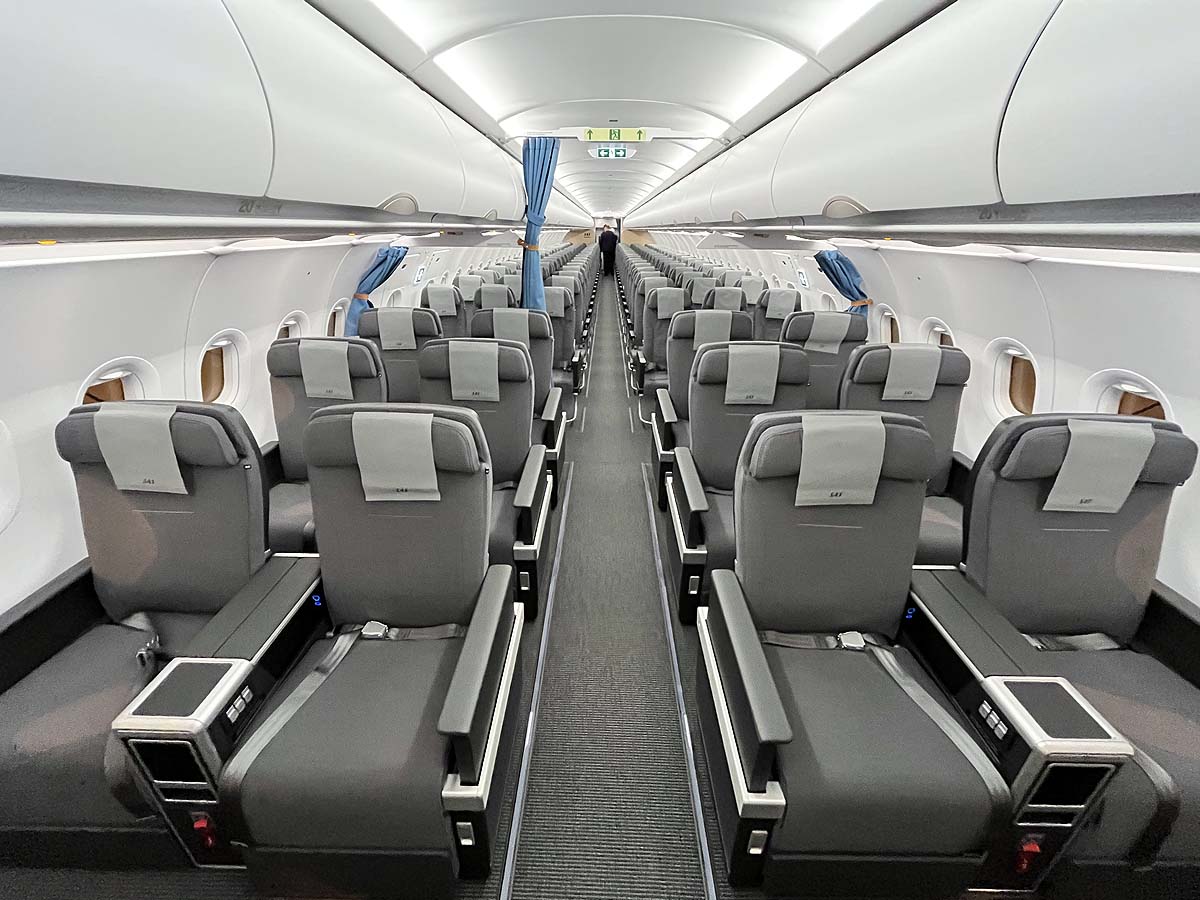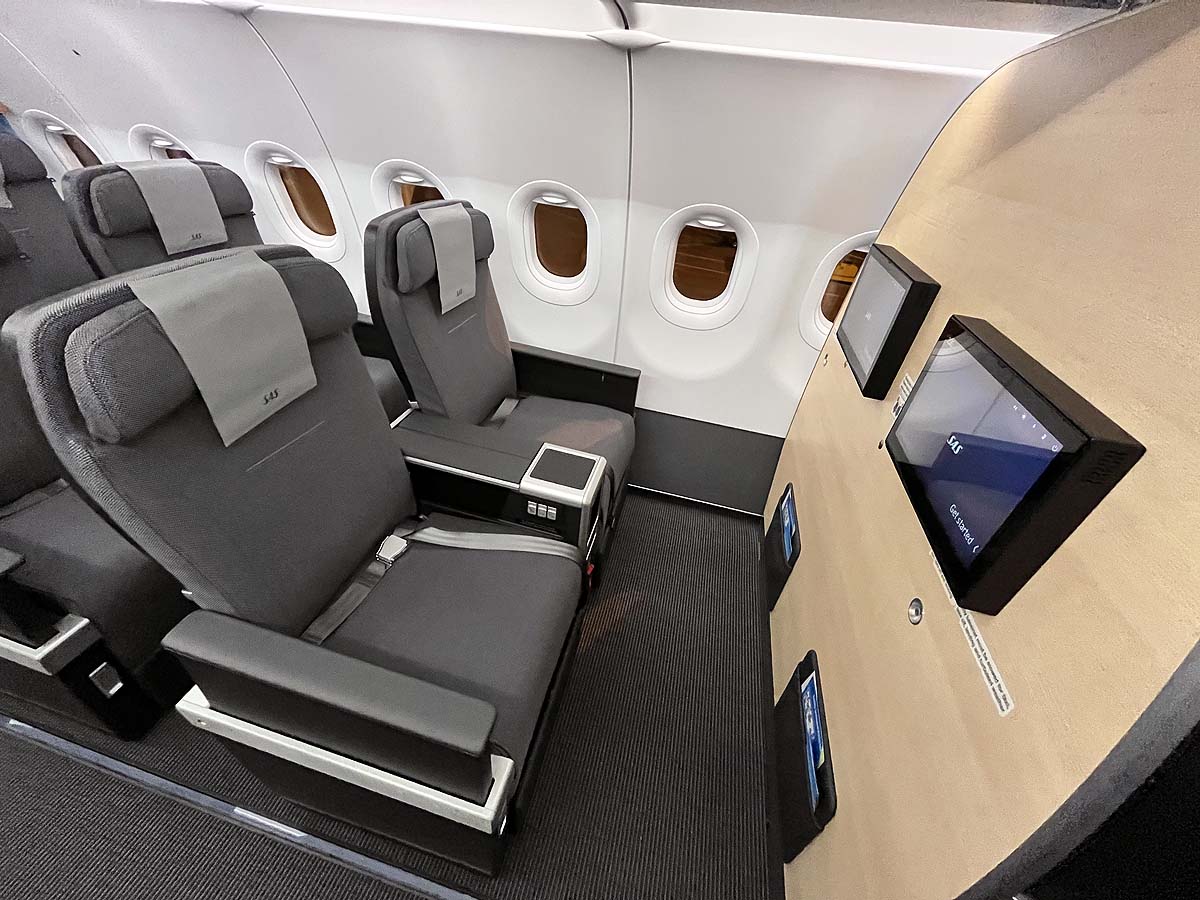 With airlines eventually taking delivery of the A321XLR, this is something we should see more of. For example, American's A321XLRs are expected to feature premium economy, so I think this is probably similar to what we should expect.
Beyond the above, the A321LRs feature mood lighting, high speed Wi-Fi, and the typical quiet cabins you expect from this fuel efficient plane. The galleys are in the front and back of the aircraft, and there are a total of four lavatories — one in the front for business class passengers, and three in the back for premium economy and economy passengers (which isn't great for premium economy passengers).
Where are Scandinavian Airlines A321LRs flying?
For the time being, SAS is just flying A321LRs regionally, due to lack of long haul demand. As of now SAS has scheduled the two A321LRs to operate the following two transatlantic routes:
Copenhagen (CPH) to Washington (IAD) as of March 27, 2022
Copenhagen (CPH) to Boston (BOS) as of March 27, 2022
While that's the plan as of now, that remains highly subject to change. The Boston route was initially supposed to get the A321LR as of September 2020, so there has been quite a delay there. Hopefully the timeline sticks this time around.
Bottom line
Scandinavian Airlines has quietly operated its first A321LR flight with passengers. These planes will eventually be used for long haul flights, so it's cool to see the cabins that will be available. SAS' A321LRs feature just 157 seats, and are in a three cabin configuration, with a proper premium economy cabin.
The A321LRs are currently scheduled to fly between Copenhagen and both Boston and Washington as of late March 2022, so hopefully that timeline sticks.
What do you make of SAS' A321LR?