The first hotel stop on my whirlwind Aeroplan adventure was at the 303-room Andaz Vienna Am Belvedere, which is an Andaz property that only opened in 2019.
Would I recommend this hotel? As far as the property itself goes, this might just be one of my favorite Andaz properties in the world. I liked the decor and amenities, and found the service to be very friendly. There's one catch though, which is the location — if you're on vacation in Vienna and want to stroll out your hotel and into the charming streets of the old town, this isn't the place to stay.
Booking the Andaz Vienna
Vienna has lots of amazing luxury points hotels, ranging from the Park Hyatt Vienna, to Hotel Imperial, to Hotel Bristol.
The reason I decided to stay at the Andaz Vienna is twofold. First of all, I had heard pretty good things about the property. Second of all, this is a Category 4 World of Hyatt property, and I had a Category 1-4 free night award expiring a couple of weeks, so it was a "use it or lose it" situation. That made the Andaz the obvious choice.
For context, the hotel was otherwise charging 12,000 World of Hyatt points for the night I was staying, since my date was considered off-peak. Alternatively, the cash rate would have been around 190 EUR. So while it wasn't necessarily a slam dunk redemption (especially if I had otherwise booked through the Hyatt Privé program), it made sense given the free night expiration I was facing.
Andaz Vienna location
The Andaz Vienna is located in the new Belvedere district of Vienna. It's an area that seems to be up-and-coming, with lots of new construction.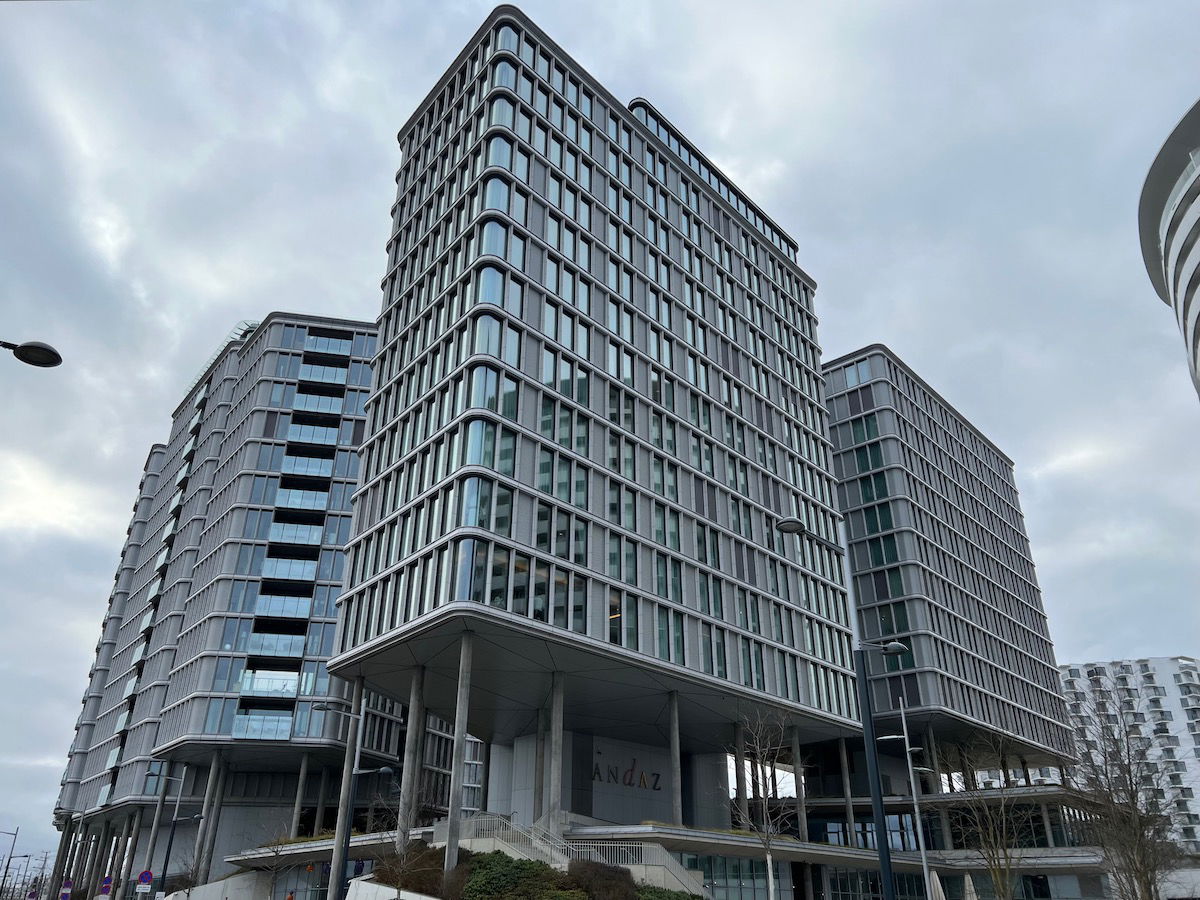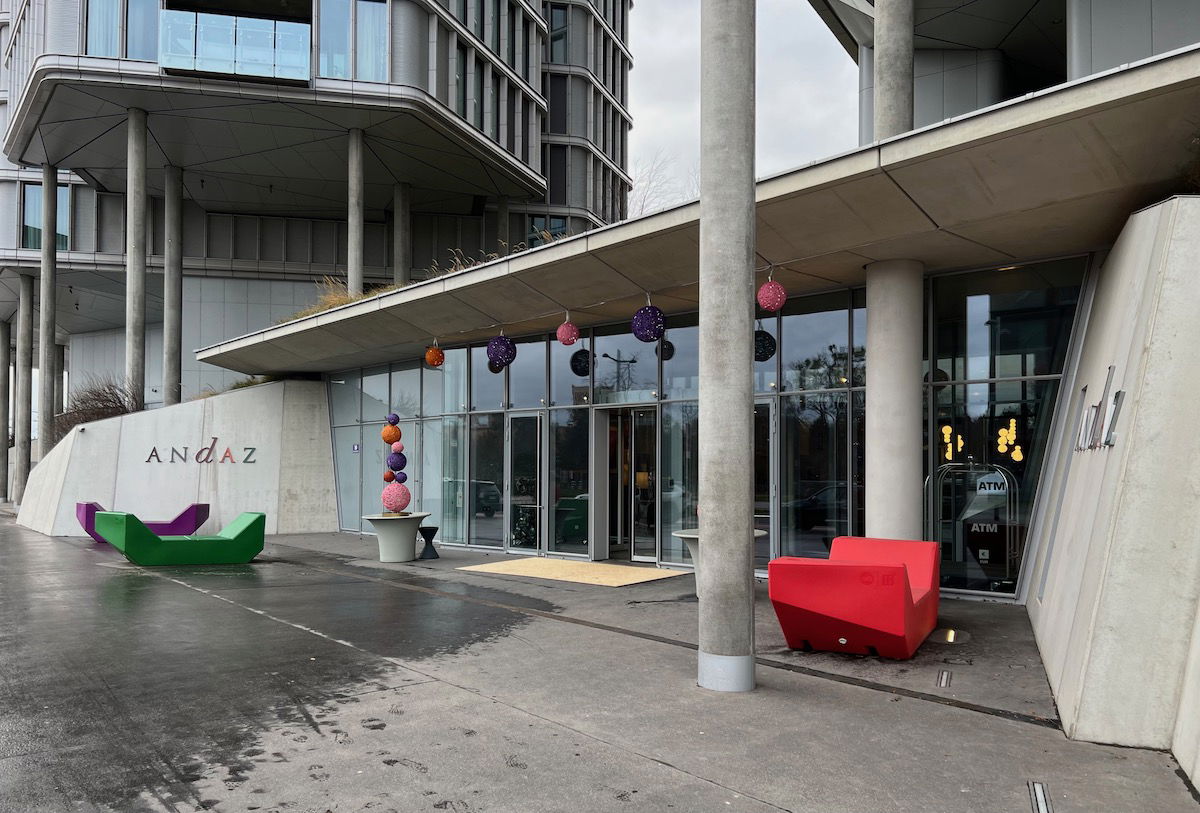 The nice thing about the location of the Andaz Vienna is that it's just a short walk from Vienna's main train station, so this gives you easy access to lots of places. There's also a train directly to the airport, which takes just 16 minutes. So in that sense the hotel is convenient.
The issue is that Vienna is known for its charming old town, and there are so many hotels that put you right in the heart of all that. It's so nice to be able to stroll out of your hotel in Vienna and find all kinds of pedestrian zones, cafes, shops, museums, etc.
By comparison, the area around the Andaz felt dead to me. Maybe it was just that I was there in January, but I barely saw a soul outside.
Now, to be fair, it's not exactly complicated to get to the old town from the Andaz. You could walk there in 30-45 minutes, you could take a taxi, or there are buses and trams. But it's still not as easy as just being right in the center of the action. Then again, there's probably a reason the Andaz is cheaper than many hotels of comparable quality closer to town.
Andaz Vienna lobby & check-in
My experience at the Andaz Vienna was great from start to finish. I arrived at the hotel before 9AM, and was warmly greeted by both a bellman and the associate at reception. I had emailed the hotel before my stay to inform them of my early arrival in hopes of getting early check-in, and sure enough they were able to accommodate that.
This was my first stay since earning lifetime Globalist status, and clearly the hotel was aware of this milestone, because the associate congratulated me (this matches what other readers have reported, where you're allegedly recognized on the stay after which you qualify). I was informed that I had been upgraded to a deluxe suite, one category up from the standard suite.
I really appreciated the decor of the Andaz Vienna. I find that some Andaz properties have decor that feels cheap and generic, while this property felt artsy and a bit more sophisticated and luxurious than usual. The lobby had endless seating, and also lots of art.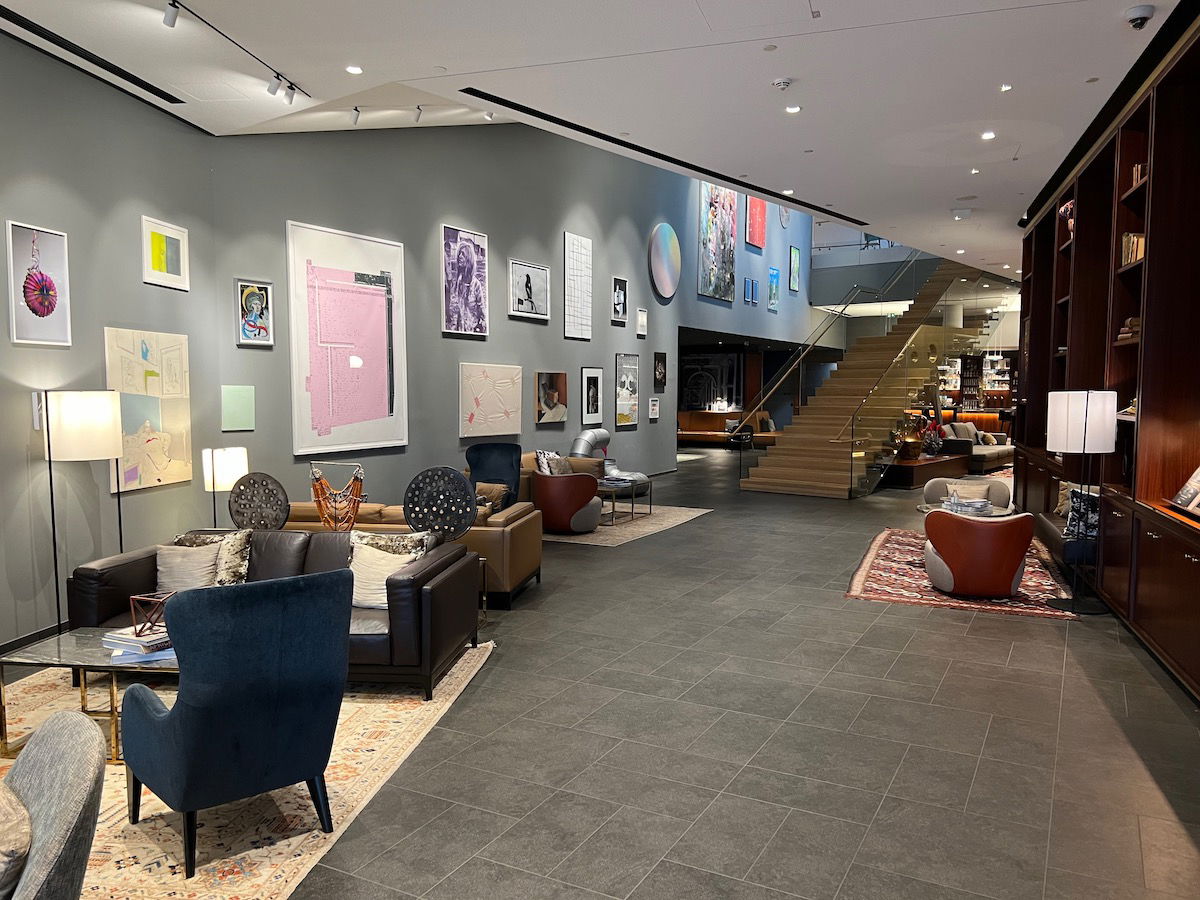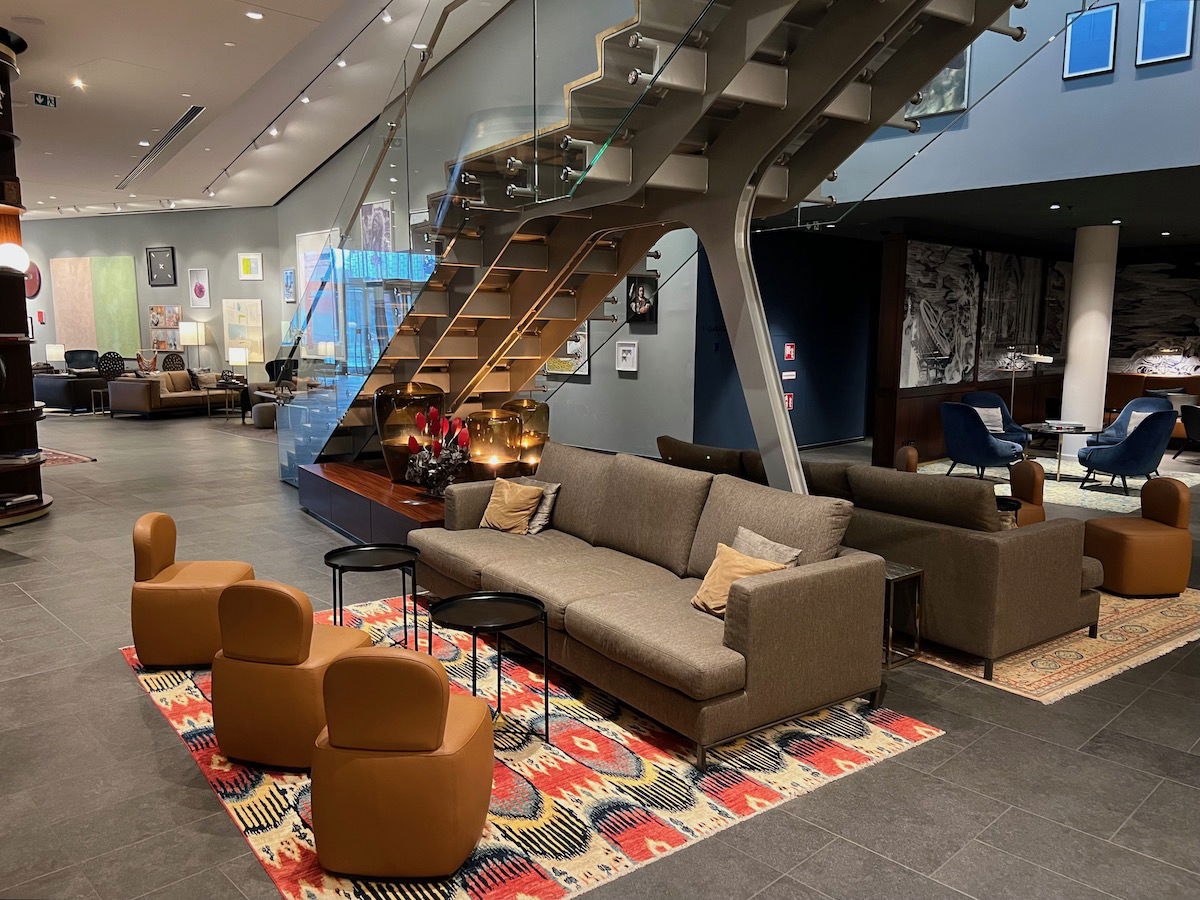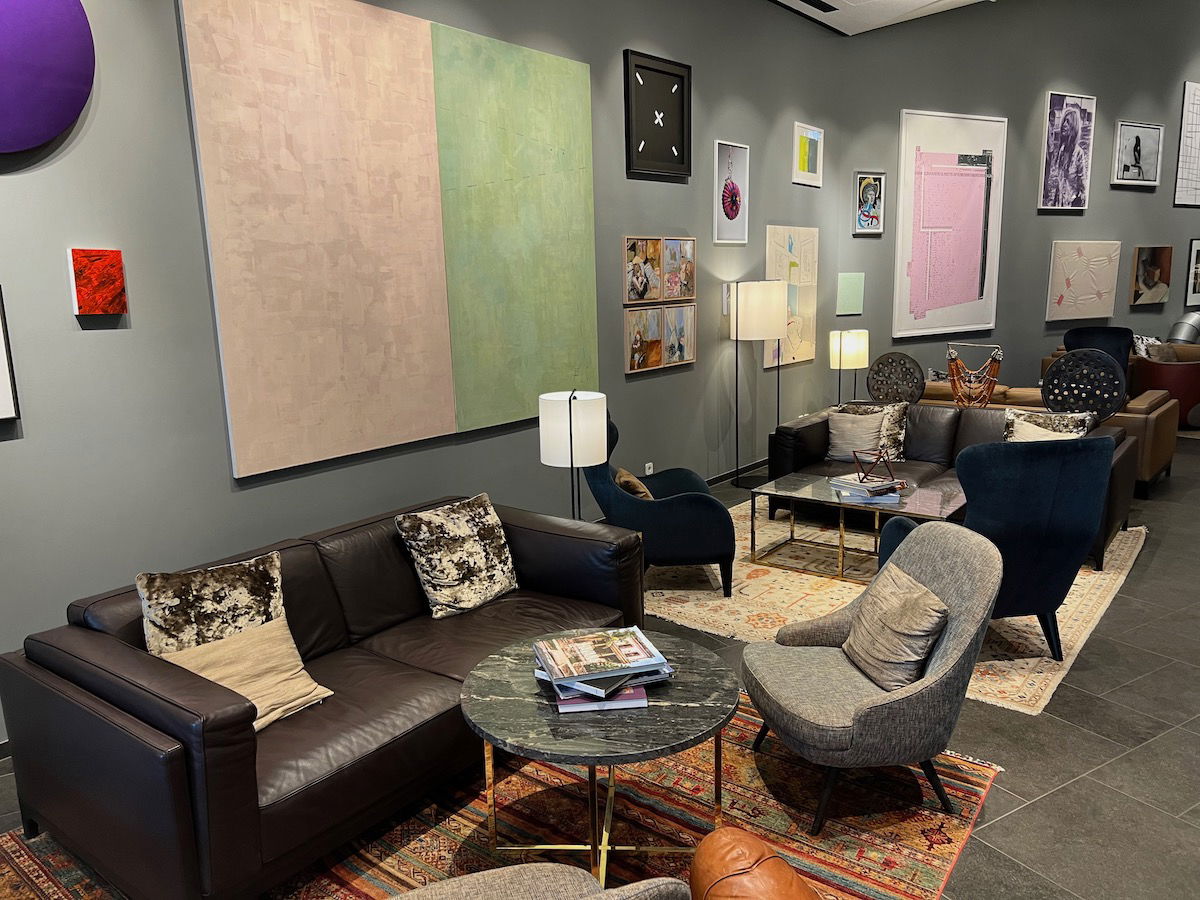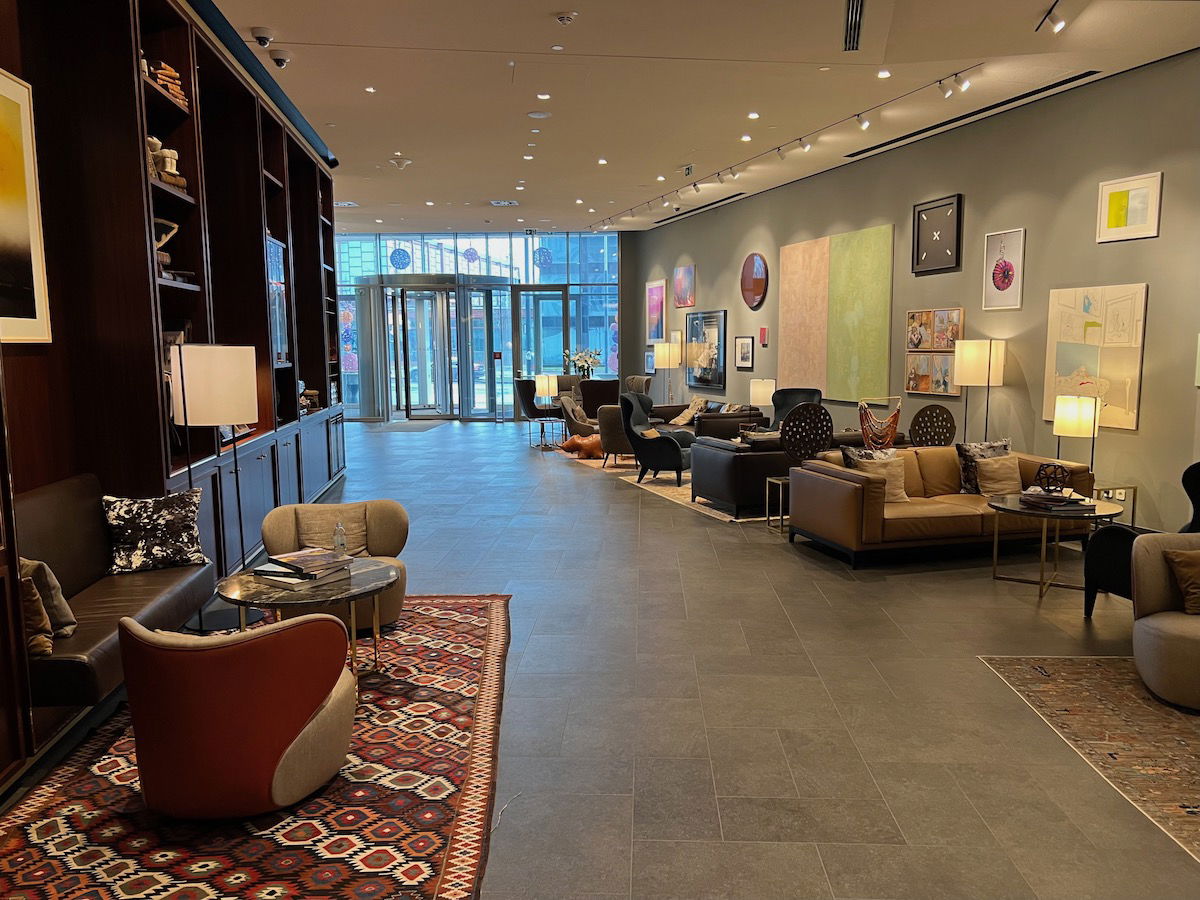 The lobby had complimentary coffee and bottled water available throughout the day, which is an amenity I appreciate.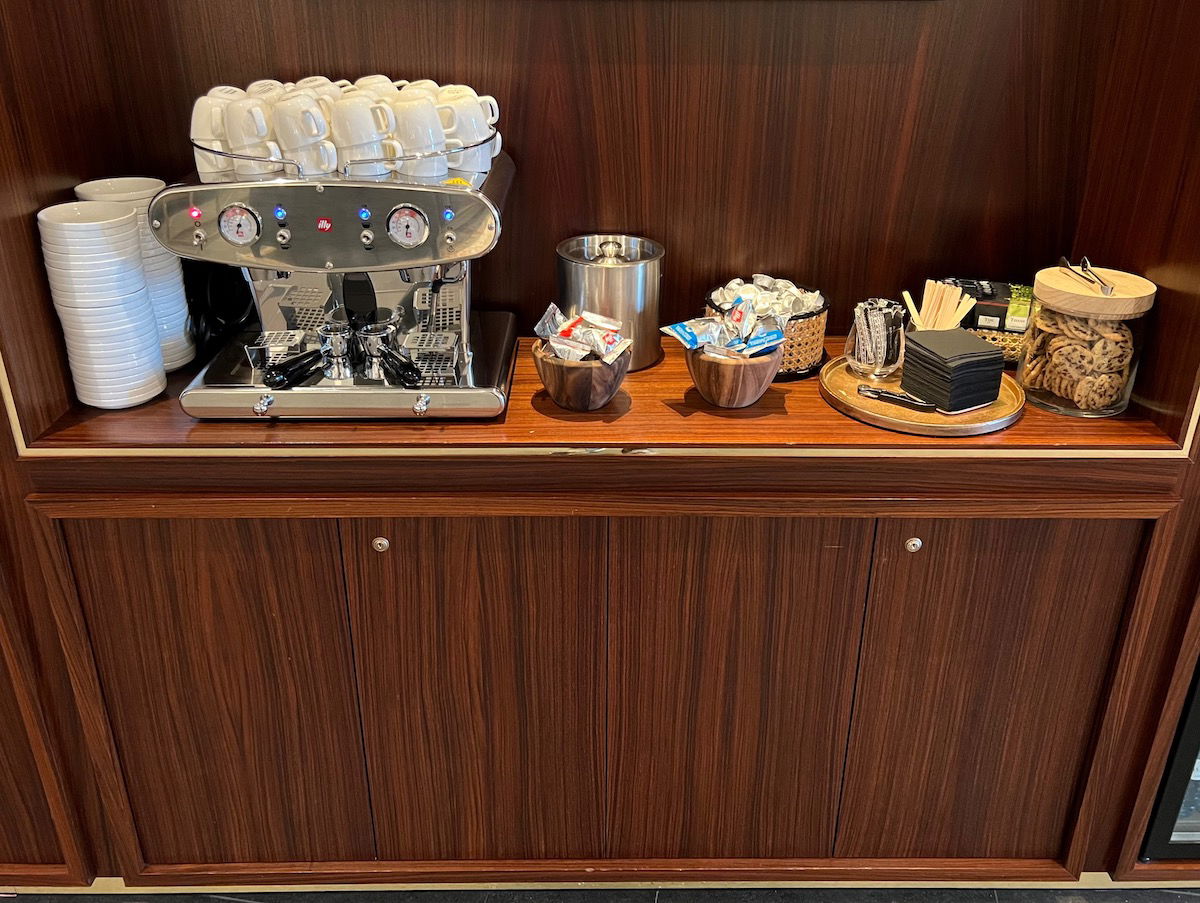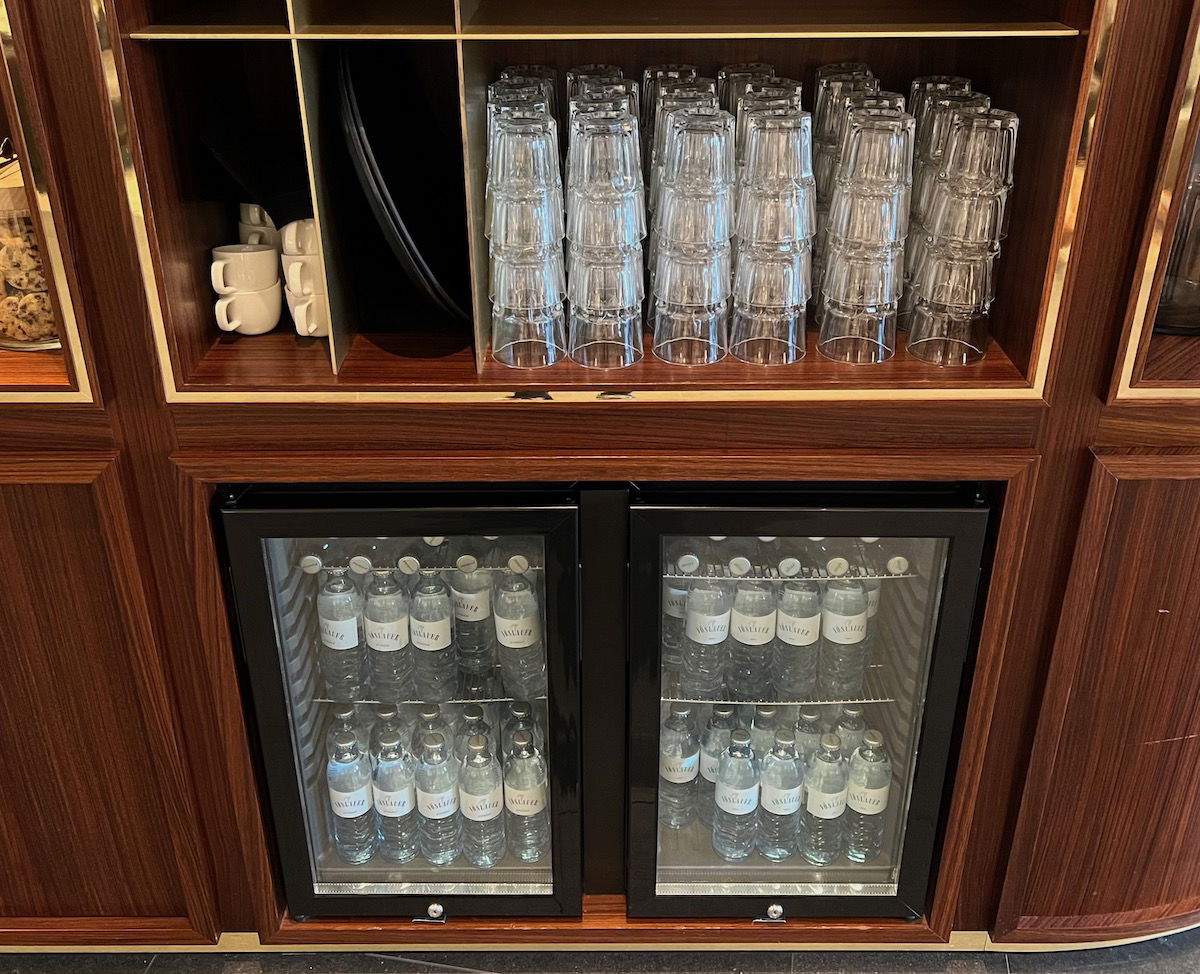 Soon enough I took the elevator up to the 11th floor, where my room was located (the hotel has 16 floors, including the rooftop). I loved the old style elevator signage, where there were the floor numbers written in a half circle, and a pointer indicating what floor a particular elevator was on.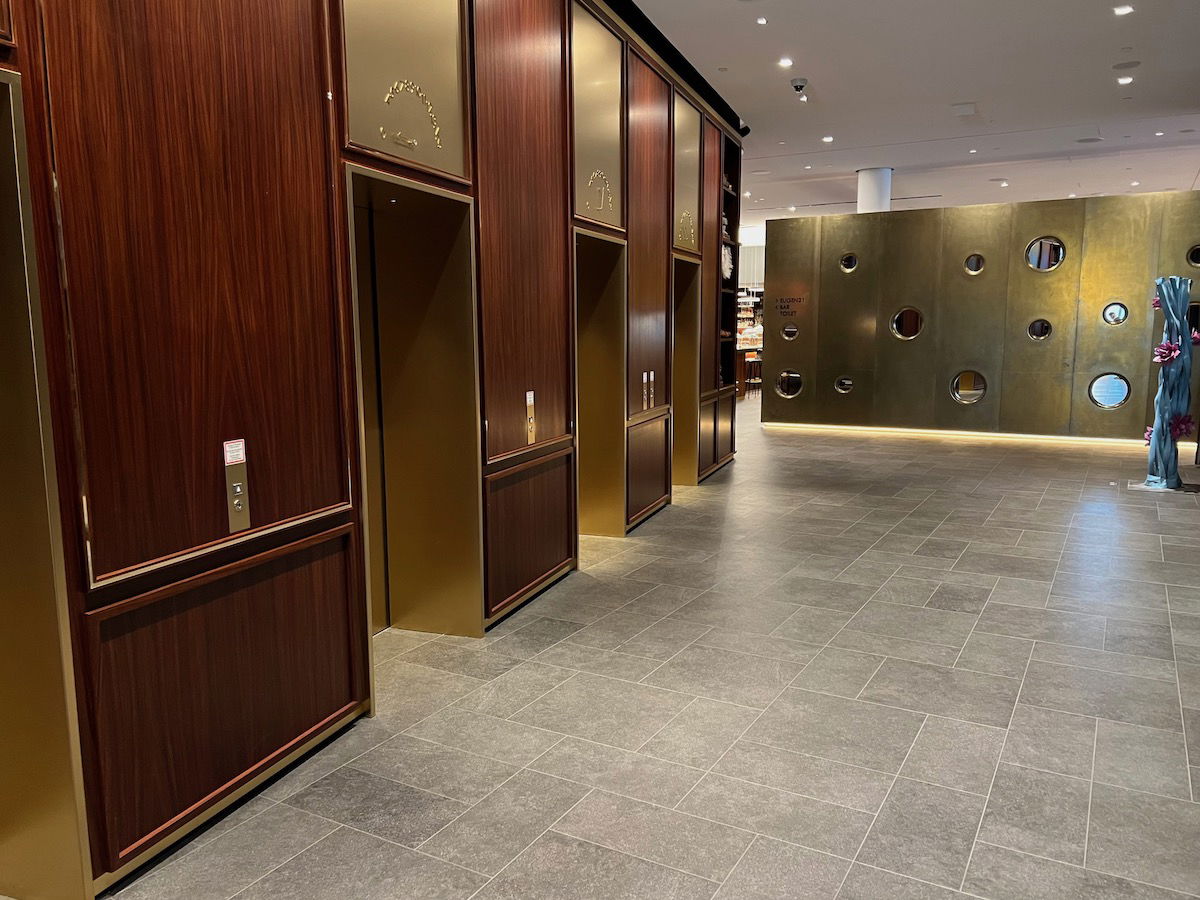 Andaz Vienna deluxe suite
The Andaz Vienna has rooms located in two separate buildings, which are connected by glass bridges. My room was located in the same building as the lobby.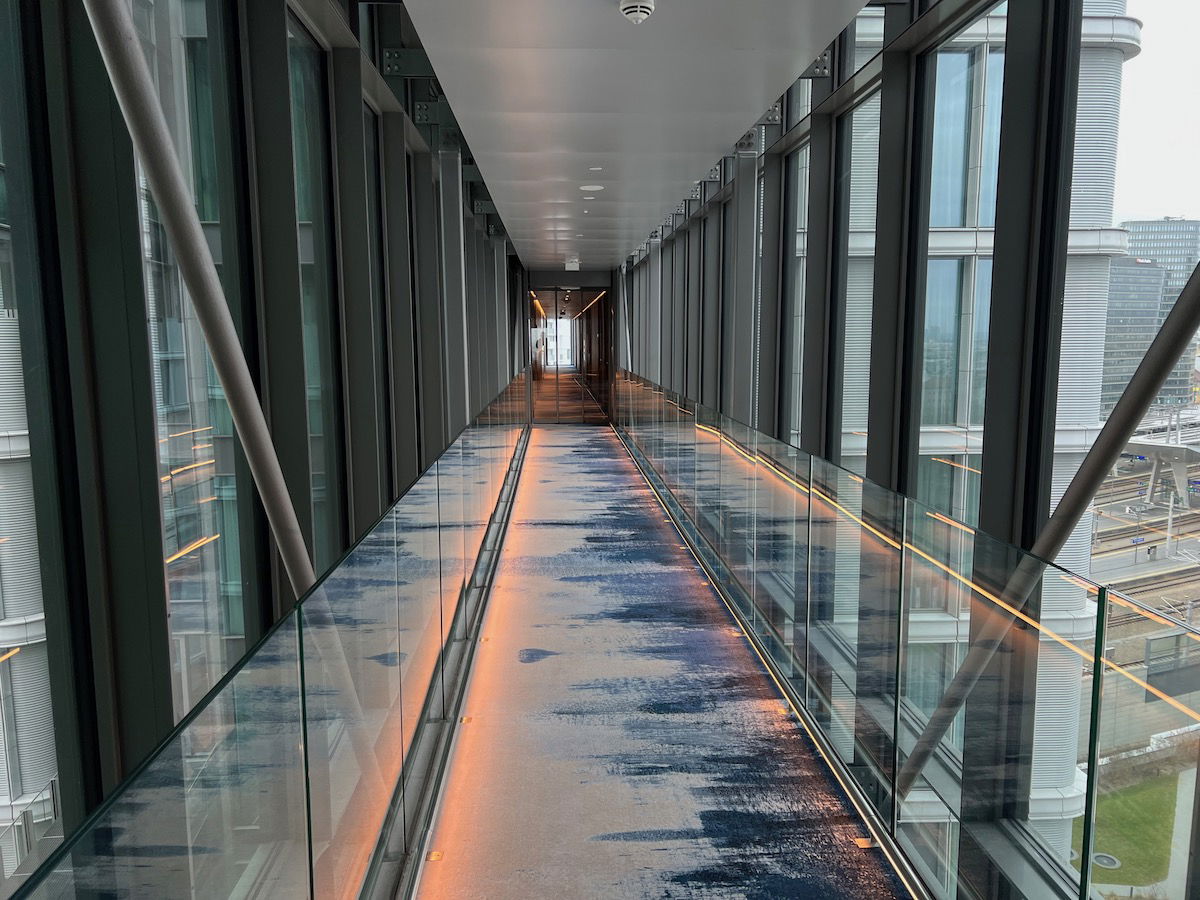 Specifically, my room was located toward the end of the hall and on the right.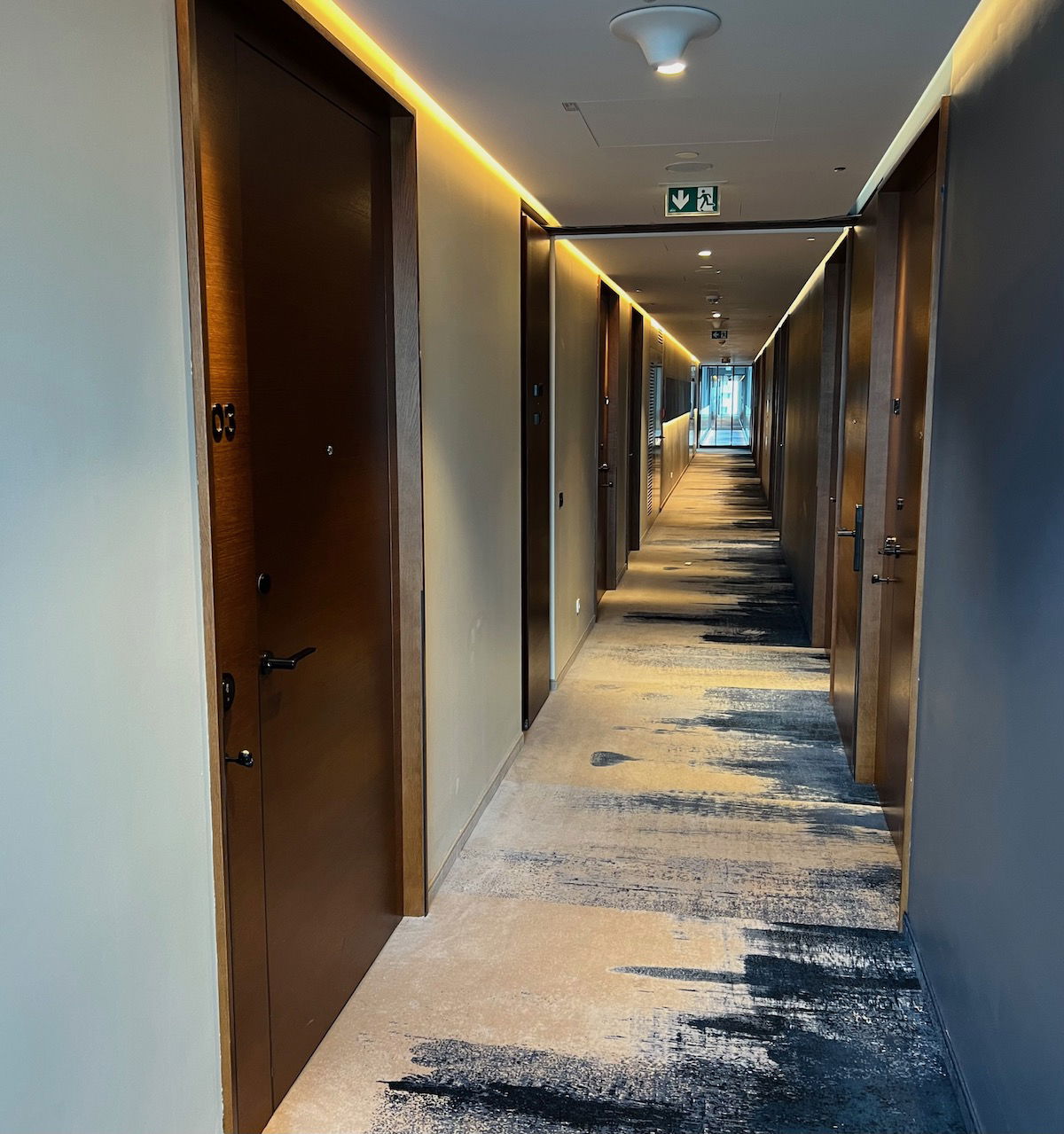 Deluxe suites at the Andaz Vienna are marketed as being 63-65 square meters (678-700 square feet), and have a quirky design, due to the shape of the building, as well as the support beams.
Inside the entrance to the room was a closet to the left, and then an entrance to a half bathroom and vanity on the right.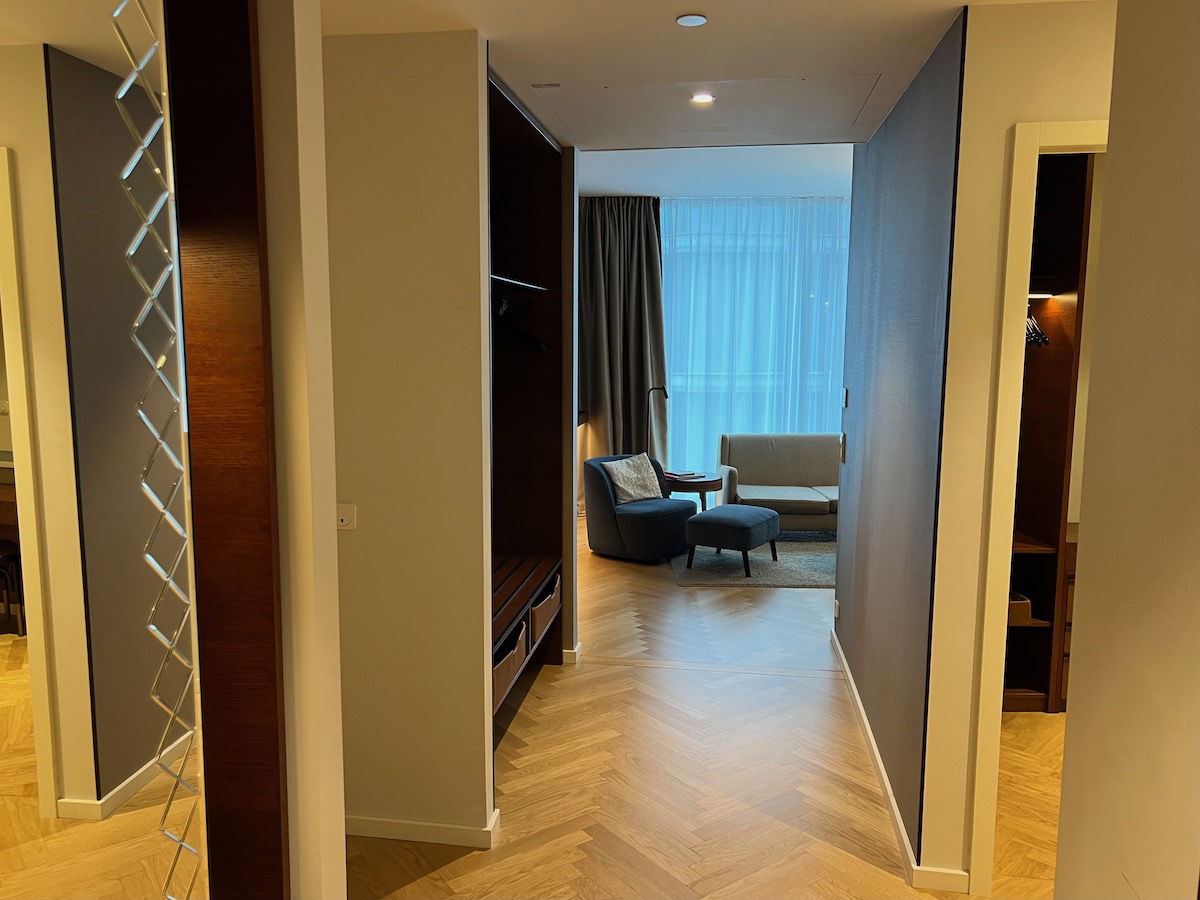 The closet space was exposed but had a cool mirror, and also had wooden shoe forms, which you don't often see in hotels (especially newly built ones). There was also a sign indicating that complimentary shoe shines were being offered.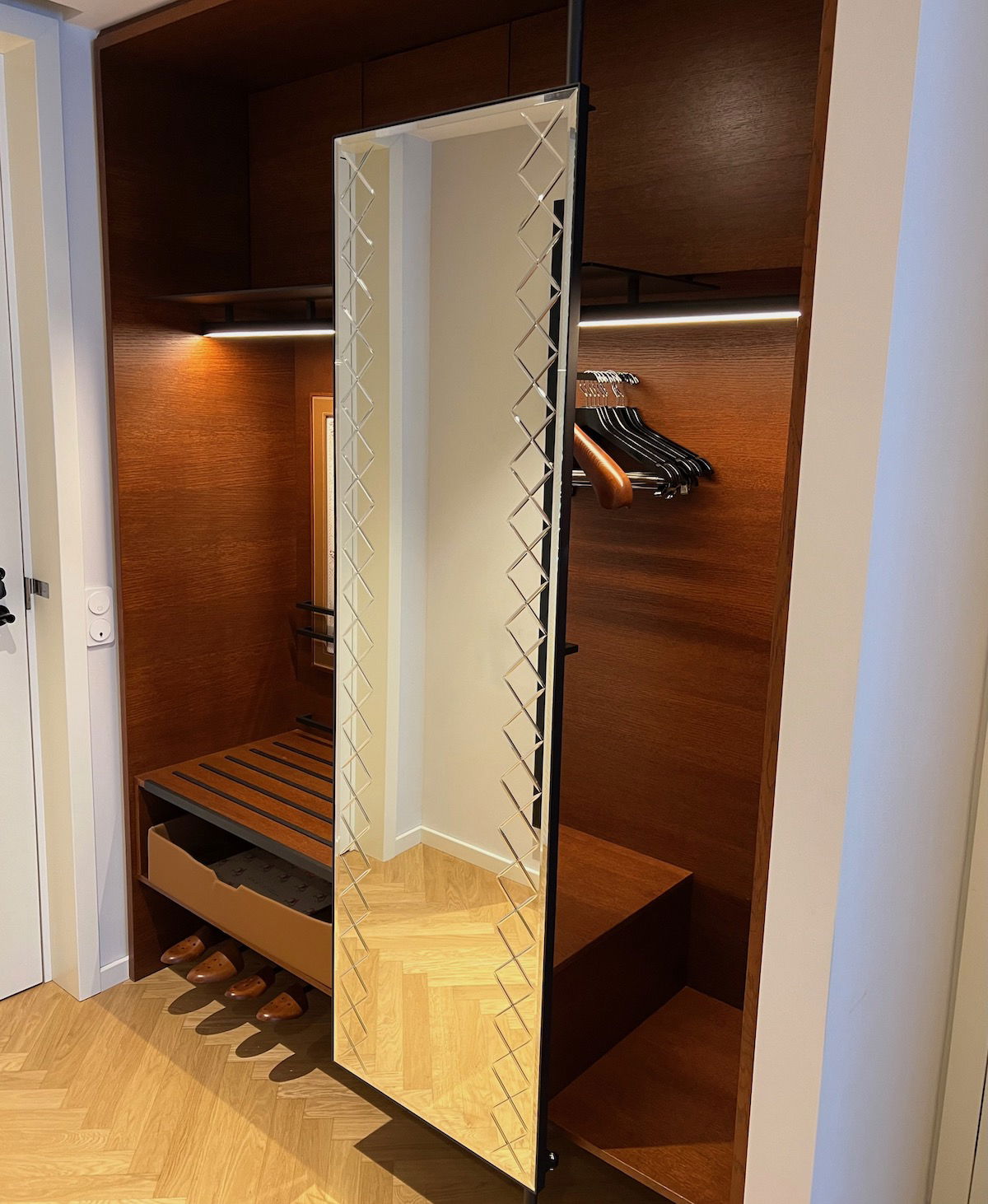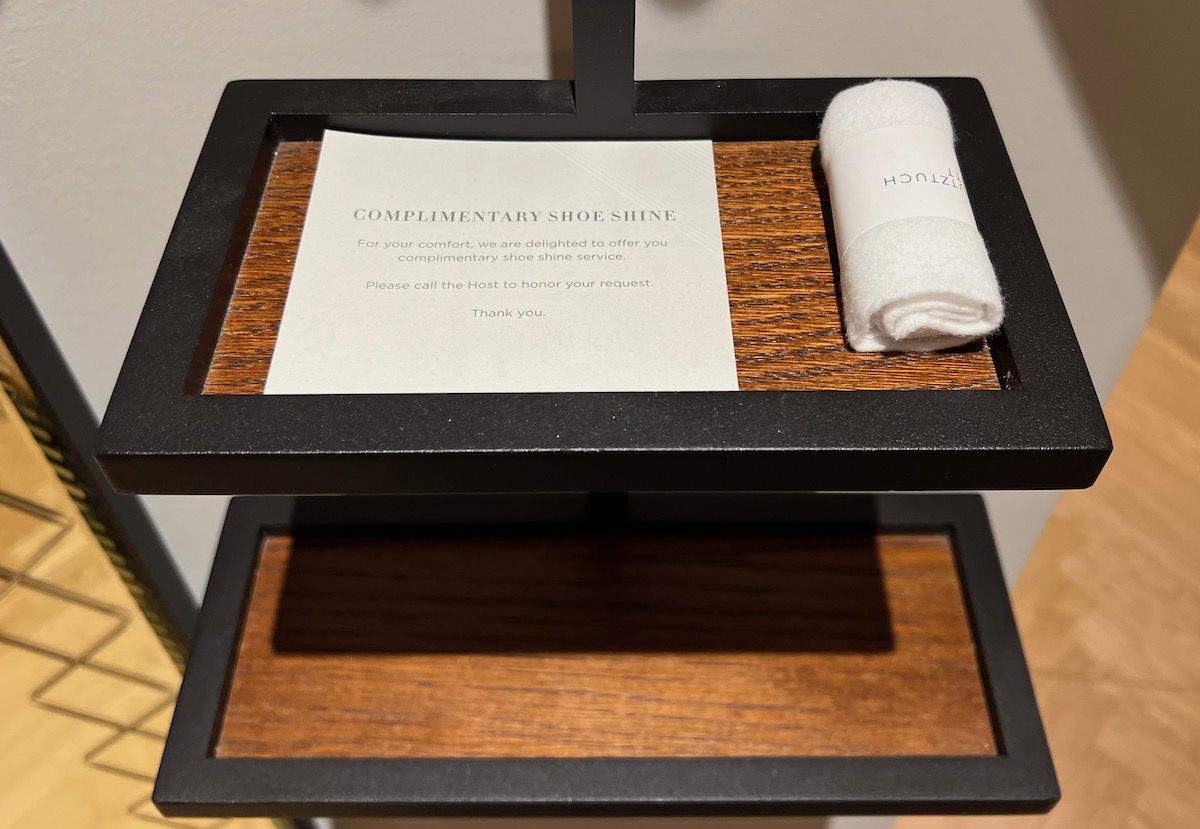 There was a half bathroom to the right of the entrance, as well as an entrance to the large vanity area, which flowed into the main bathroom.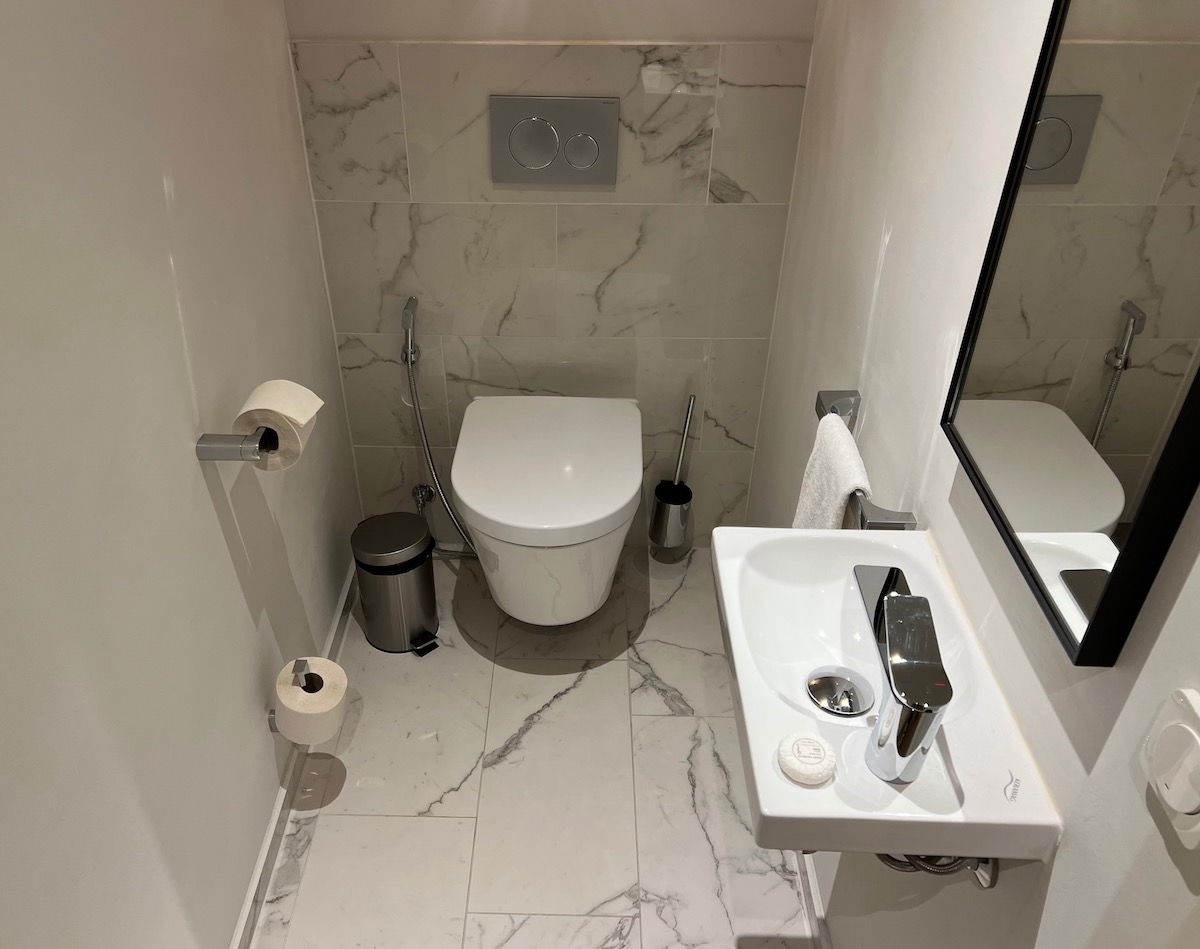 The living room felt like something between what you'd expect at a Park Hyatt and an Andaz. I liked the combination of the more traditional wooden floors with the colorful and modern artwork and finishes. The living room had a couch, a chair with an ottoman, a desk in the corner with a chair, and a wall-mounted TV.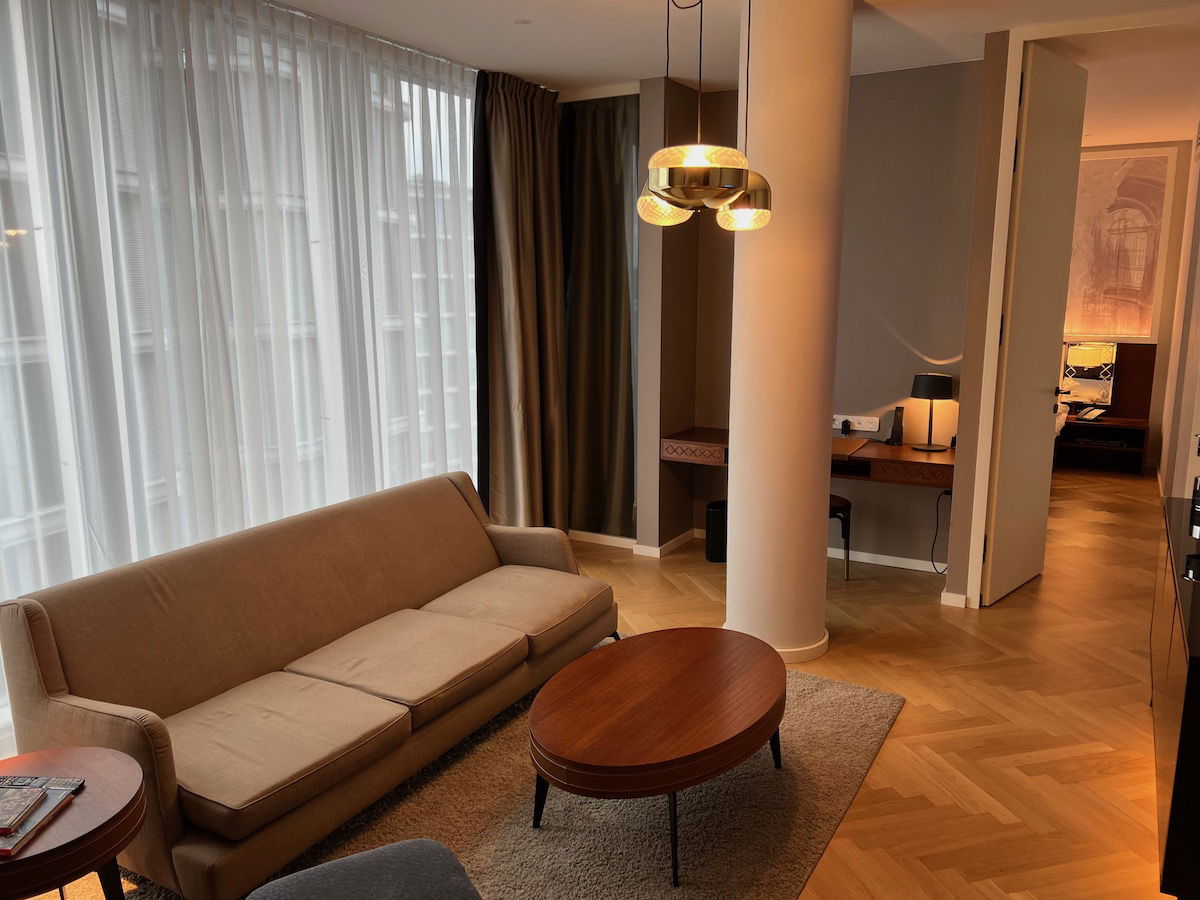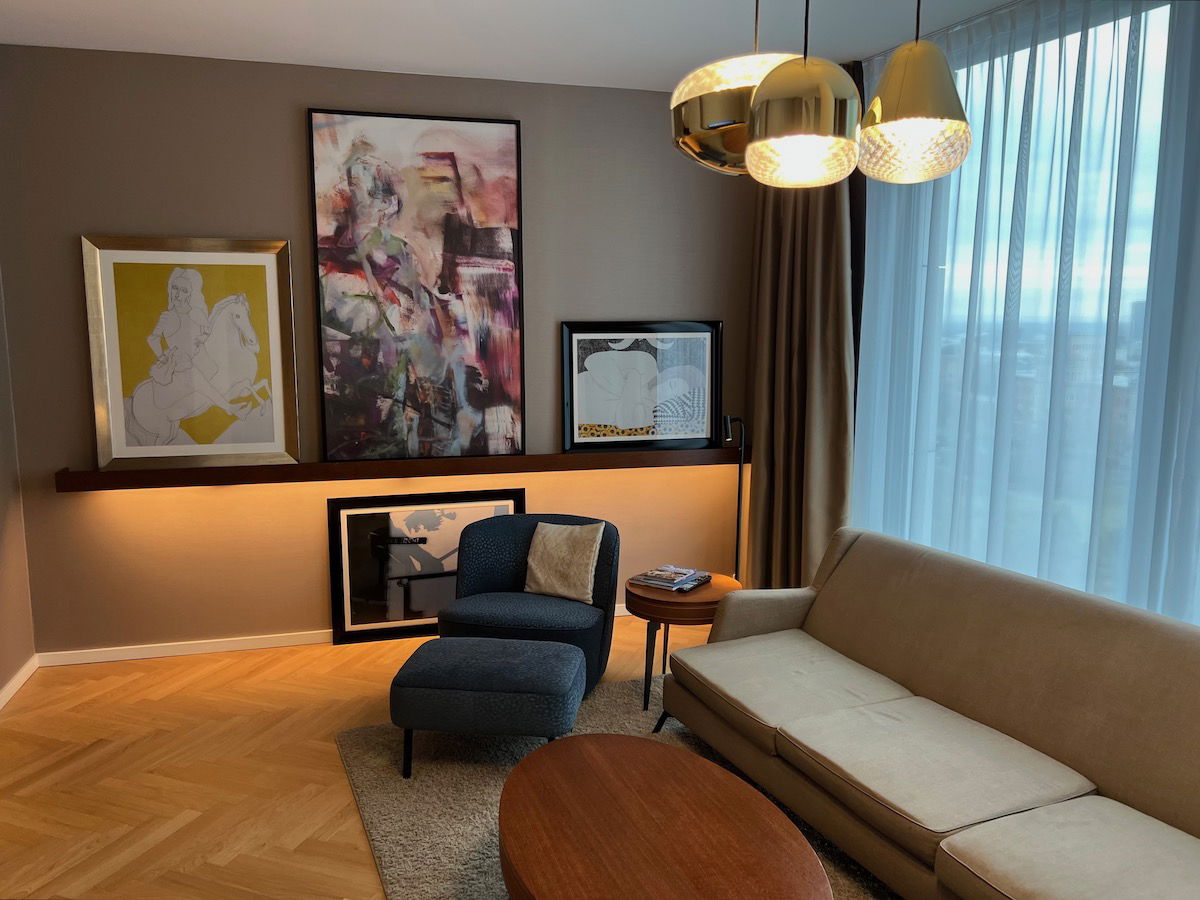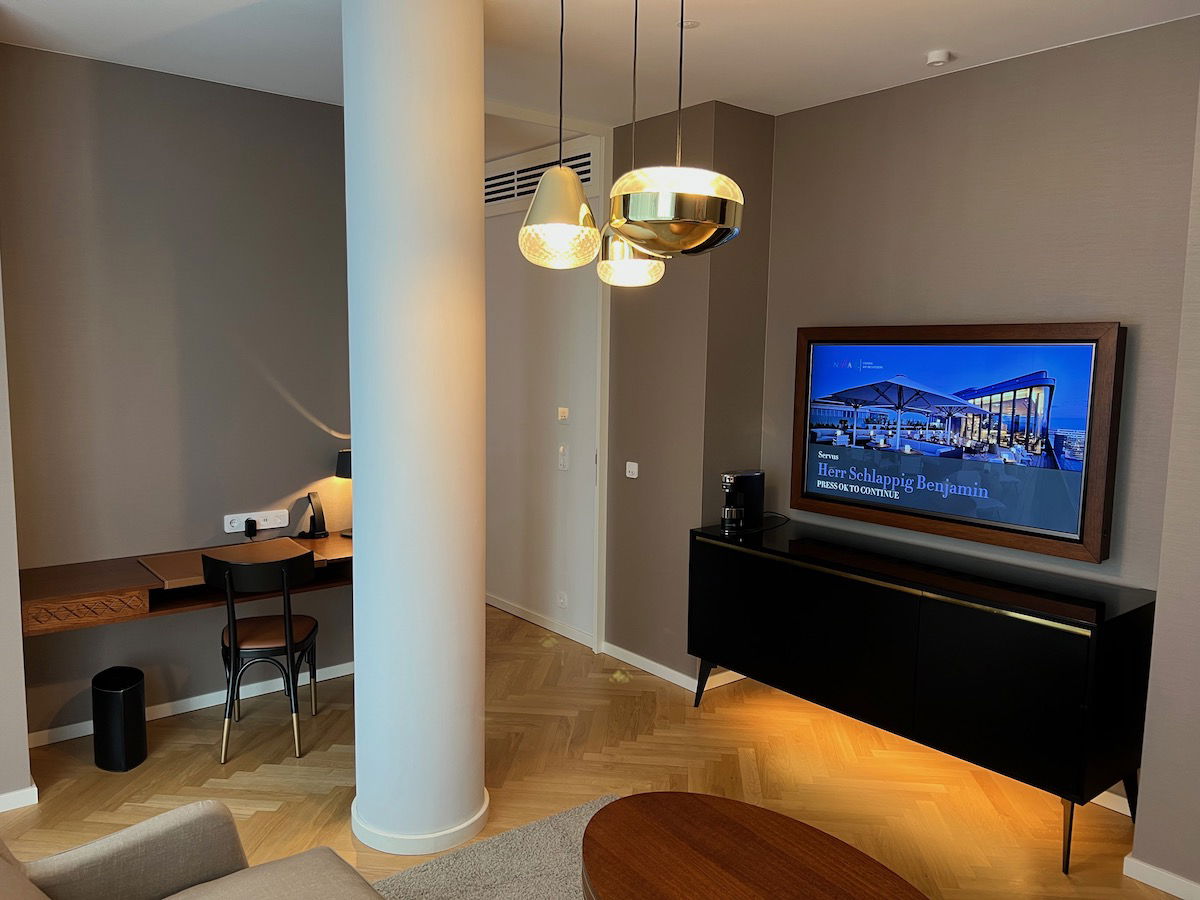 Underneath the TV was the minibar setup, which was complimentary for guests, as is standard at Andaz. There was an illy coffee machine and a kettle.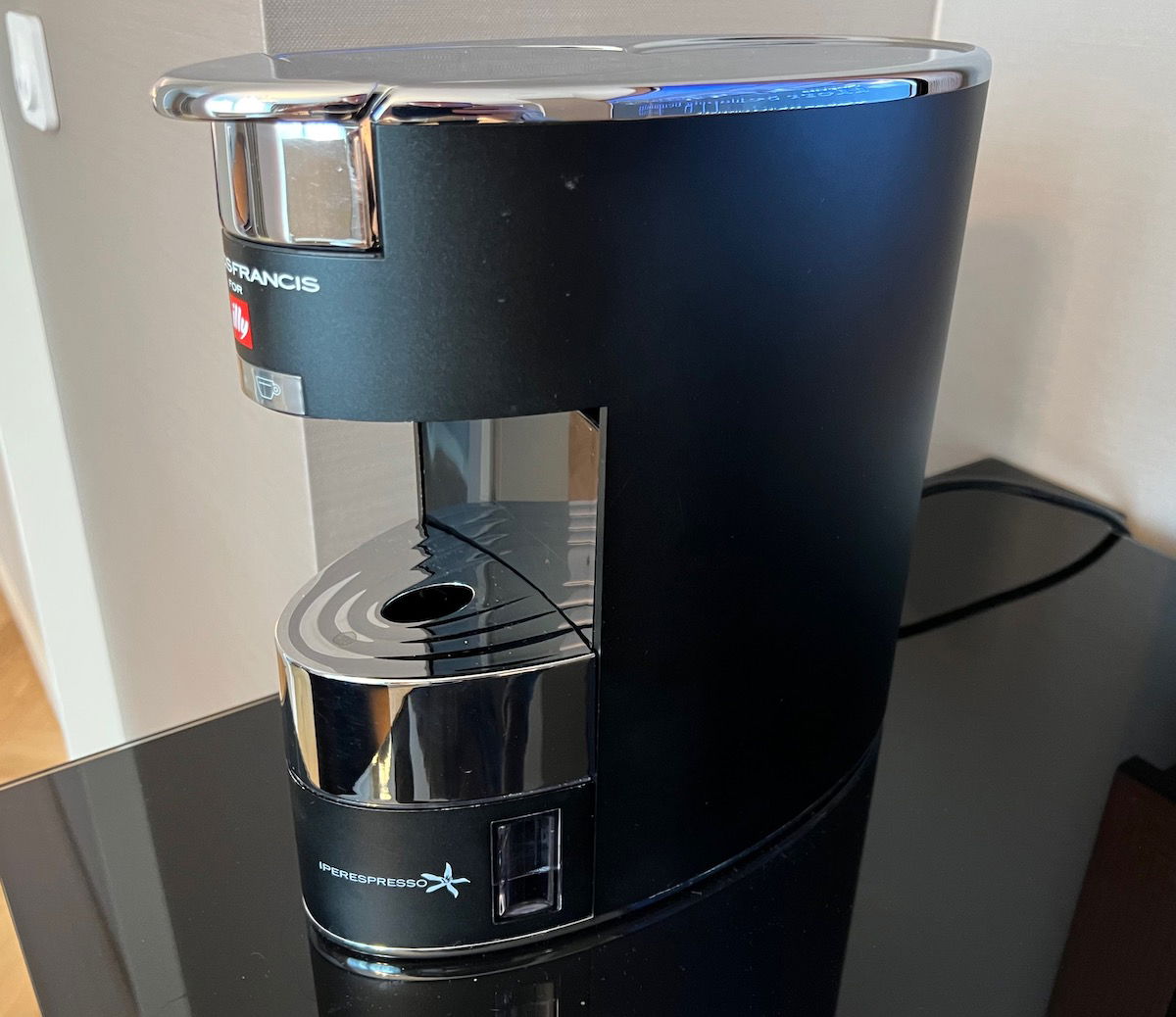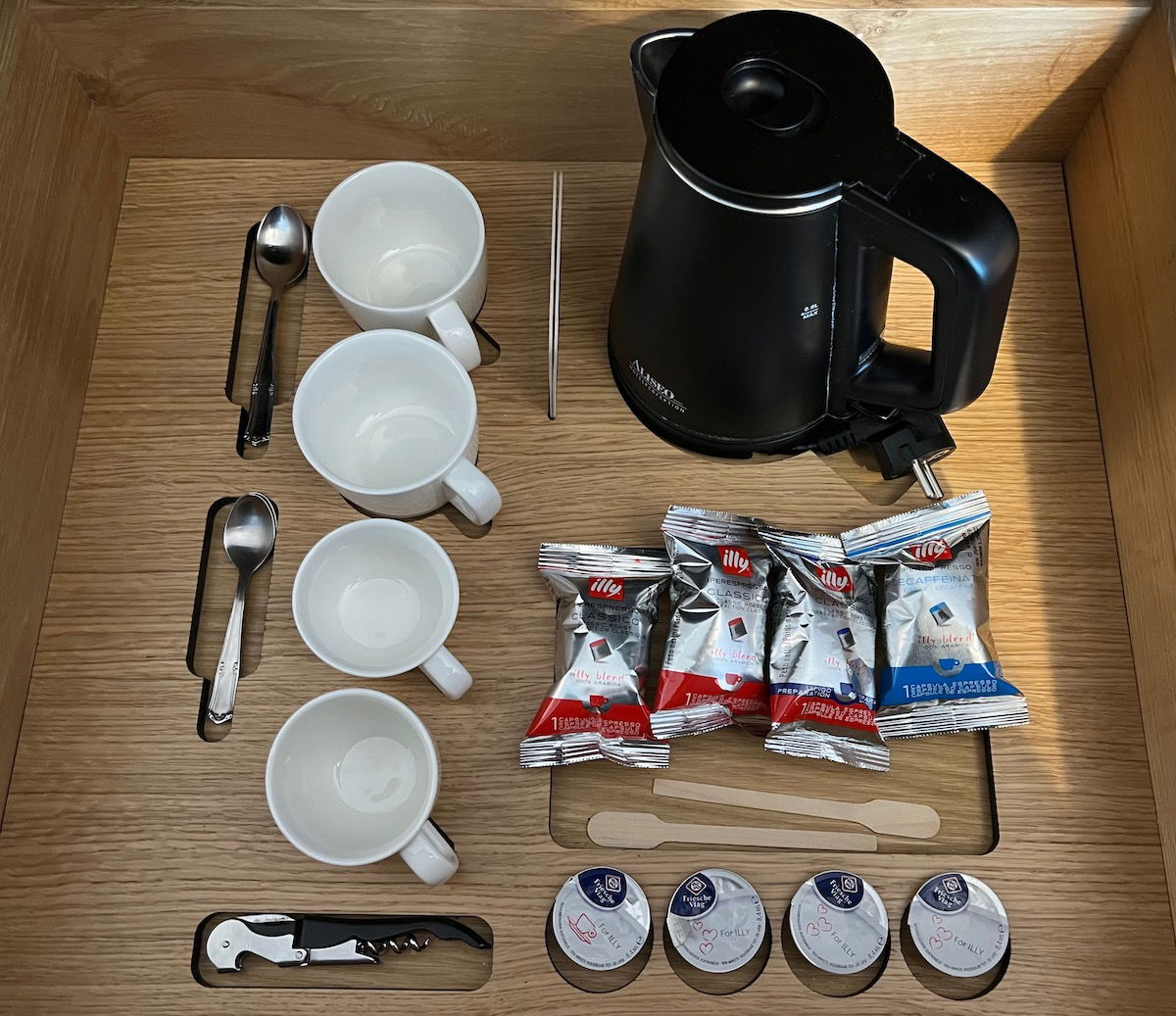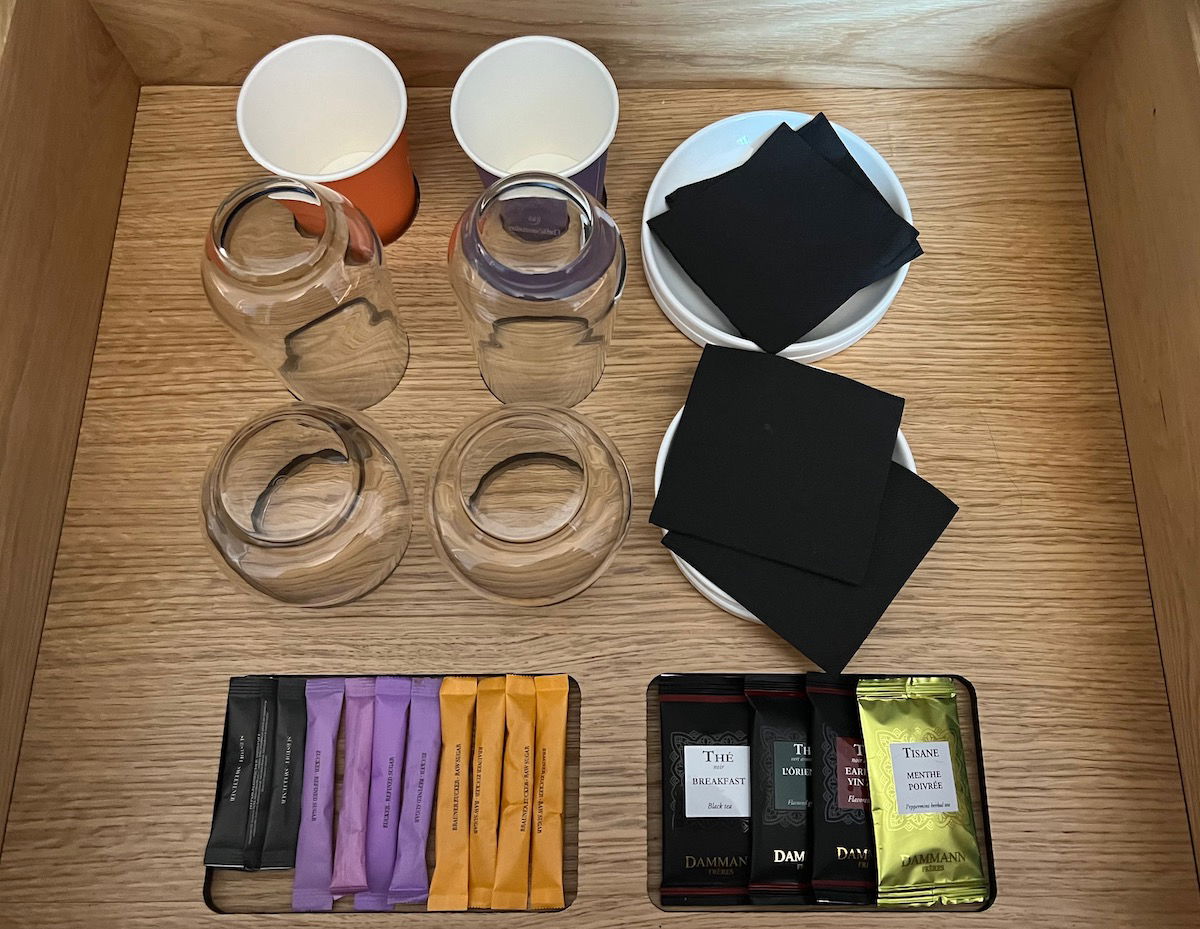 Then there was a fridge with eight bottles of water, four cans of mango juice, two jars of pumpkin seeds, and two irresistible packages of chocolate wafers.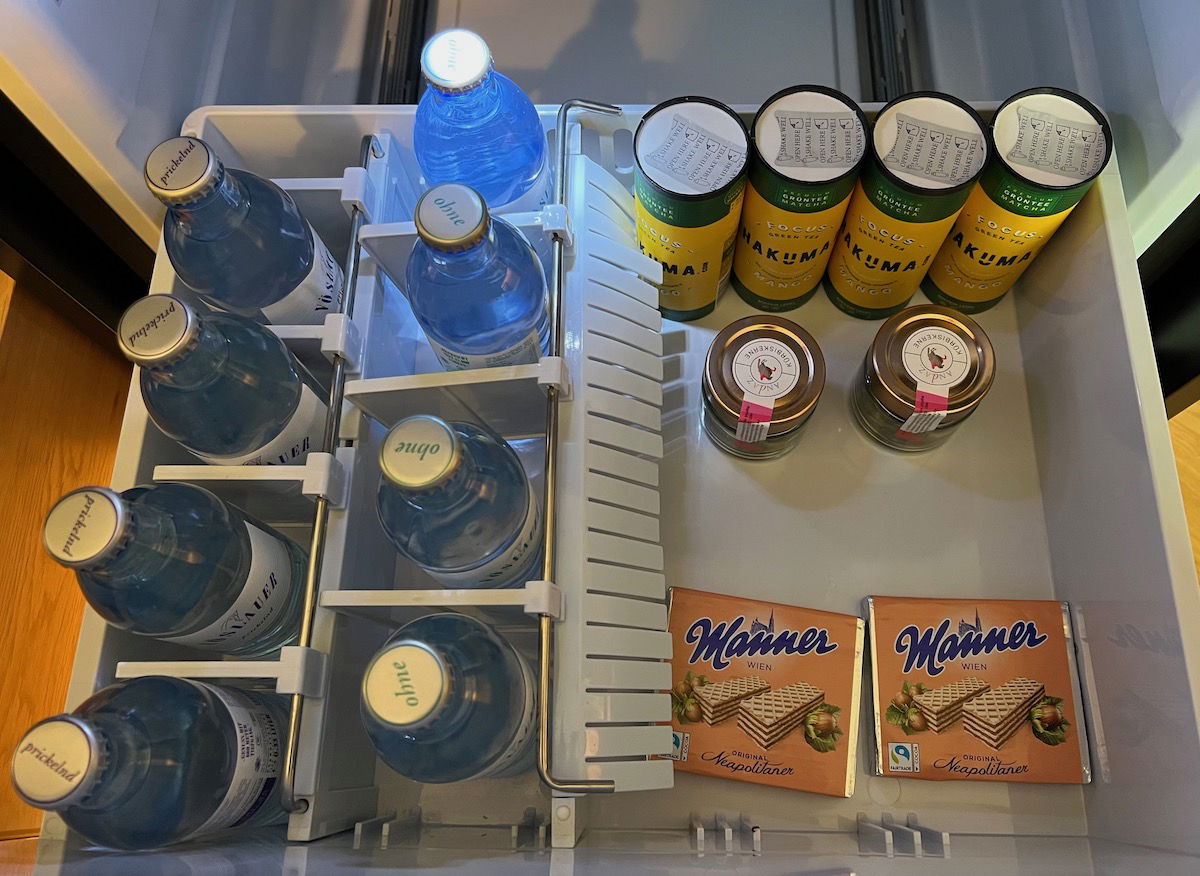 There was a door separating the living room from the bedroom. The bedroom had a king size bed that was a bit firmer than I would prefer (and the pillows were pretty flat), but I recognize that comes down to personal preference, and my preferences don't match those of most Europeans.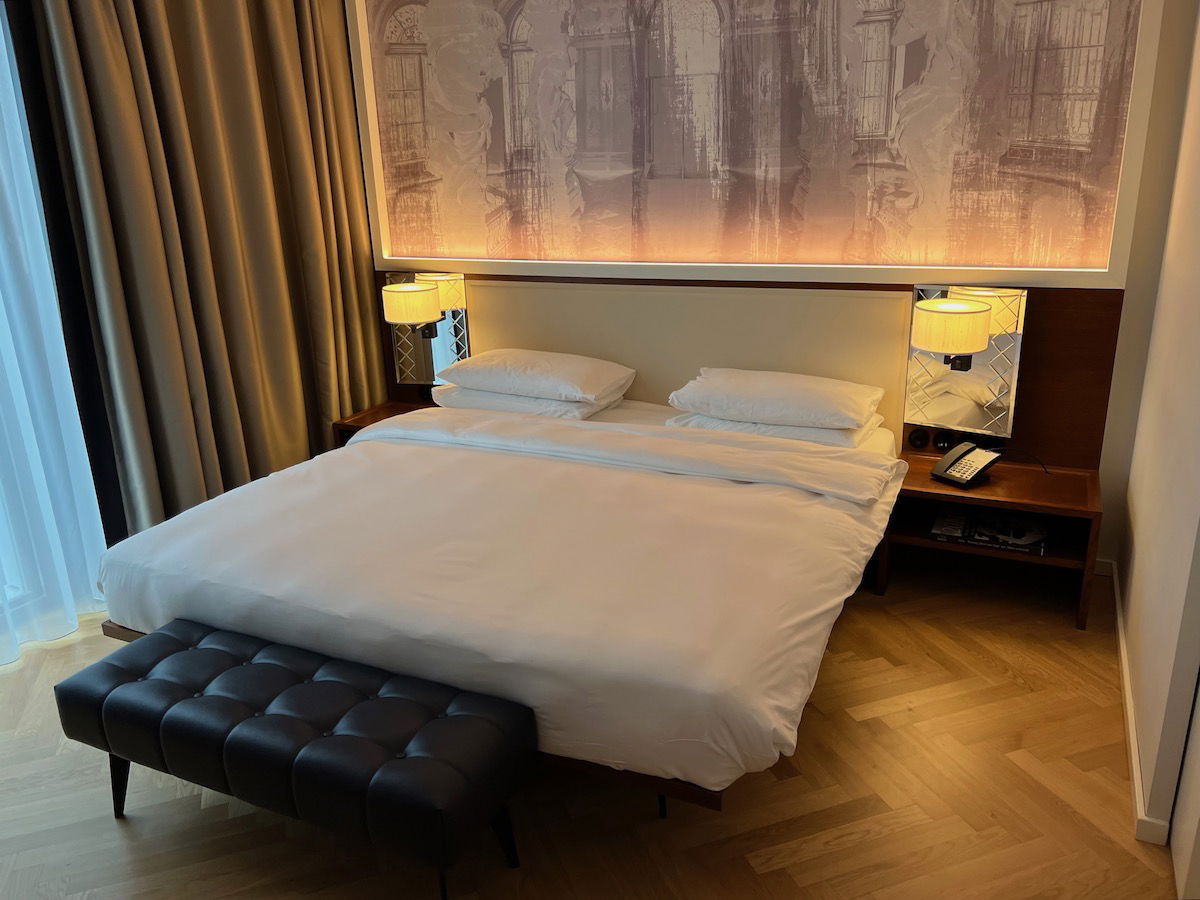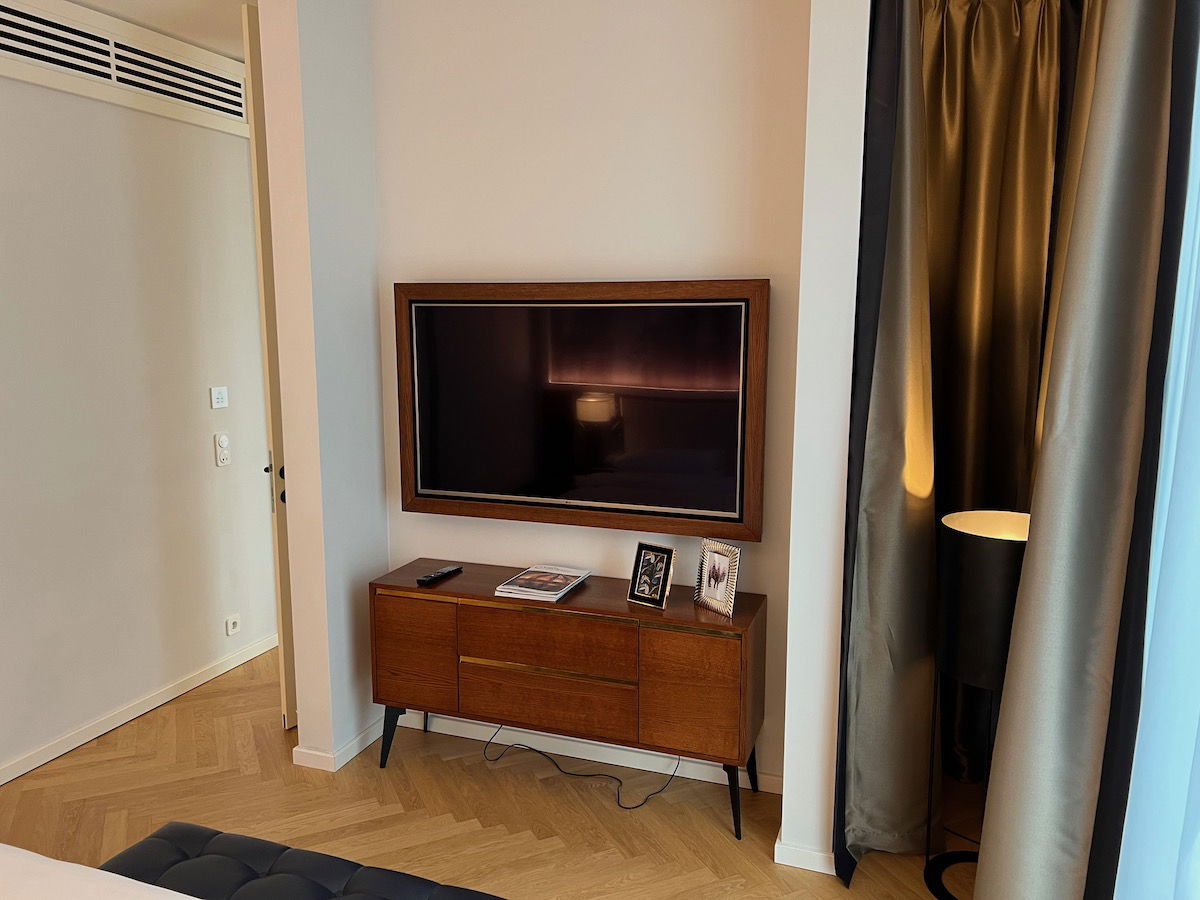 The main bathroom was off the bedroom, and had double sinks, a walk-in shower, a bathtub, and a toilet in a separate room.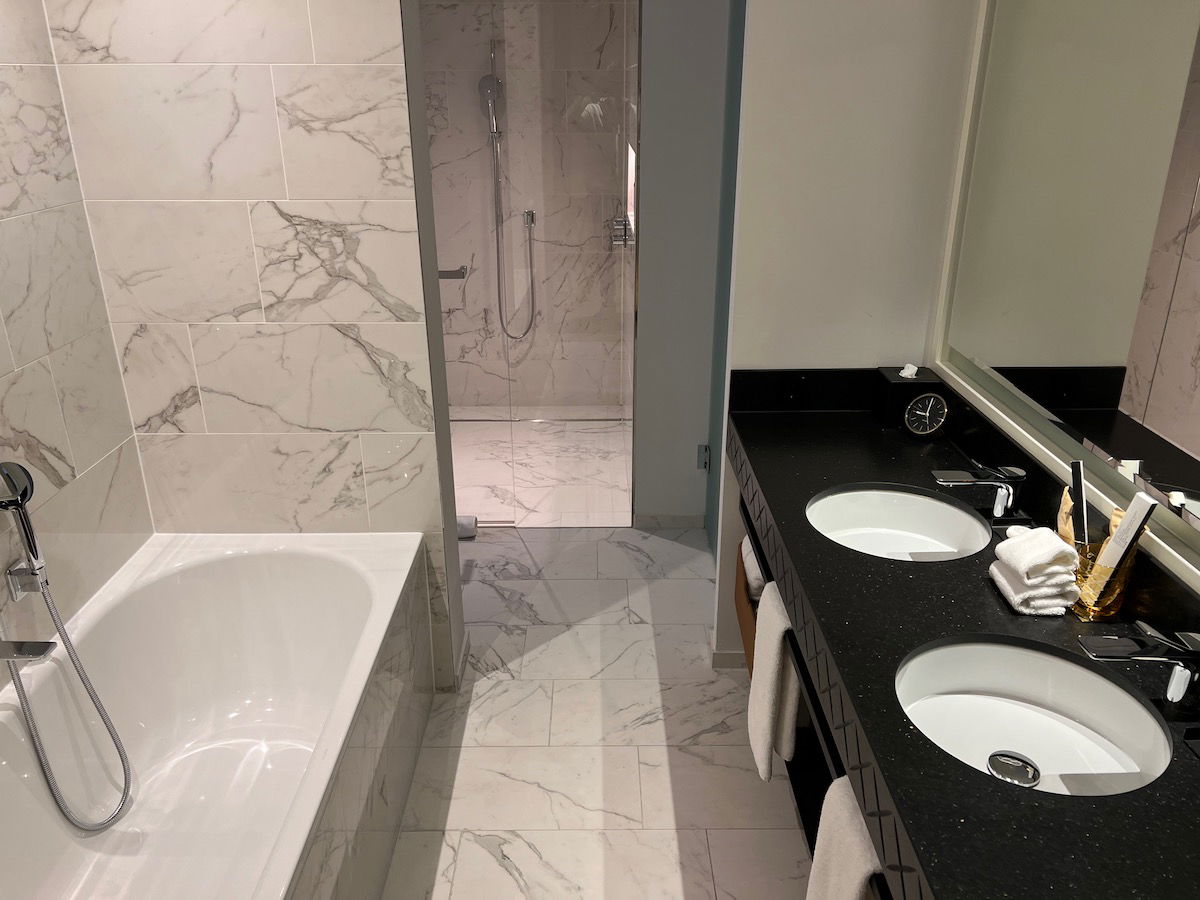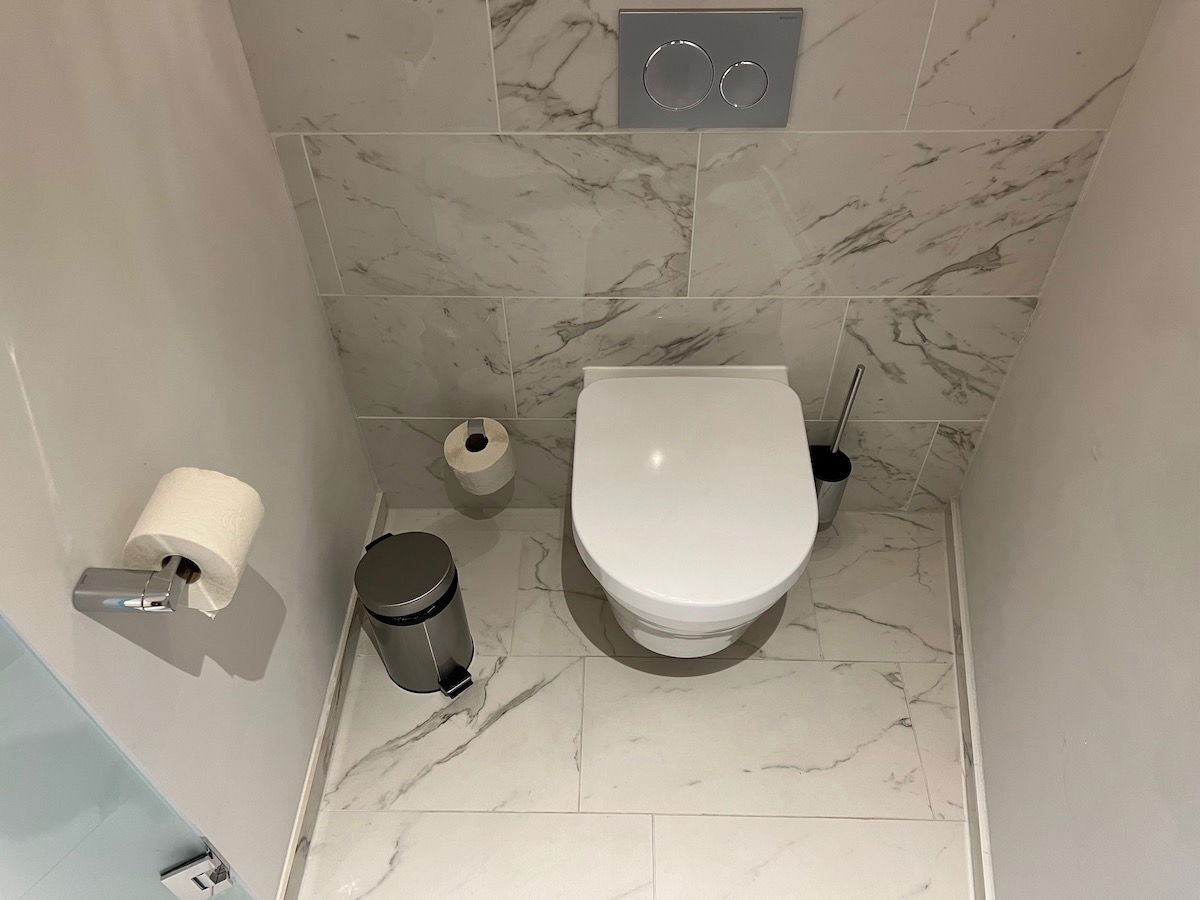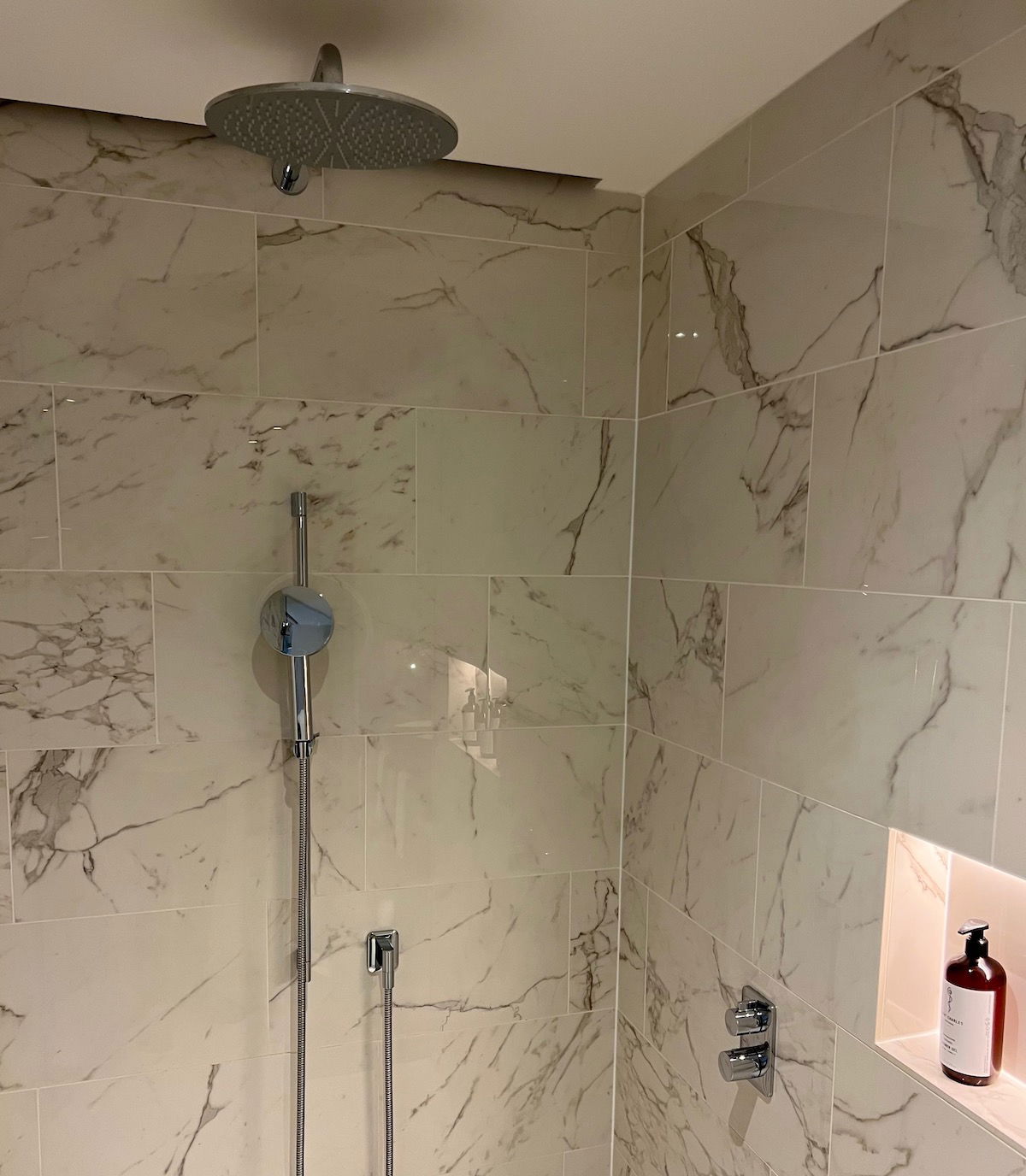 Toiletries were from Saint Charles Apotheke, and were in reusable containers.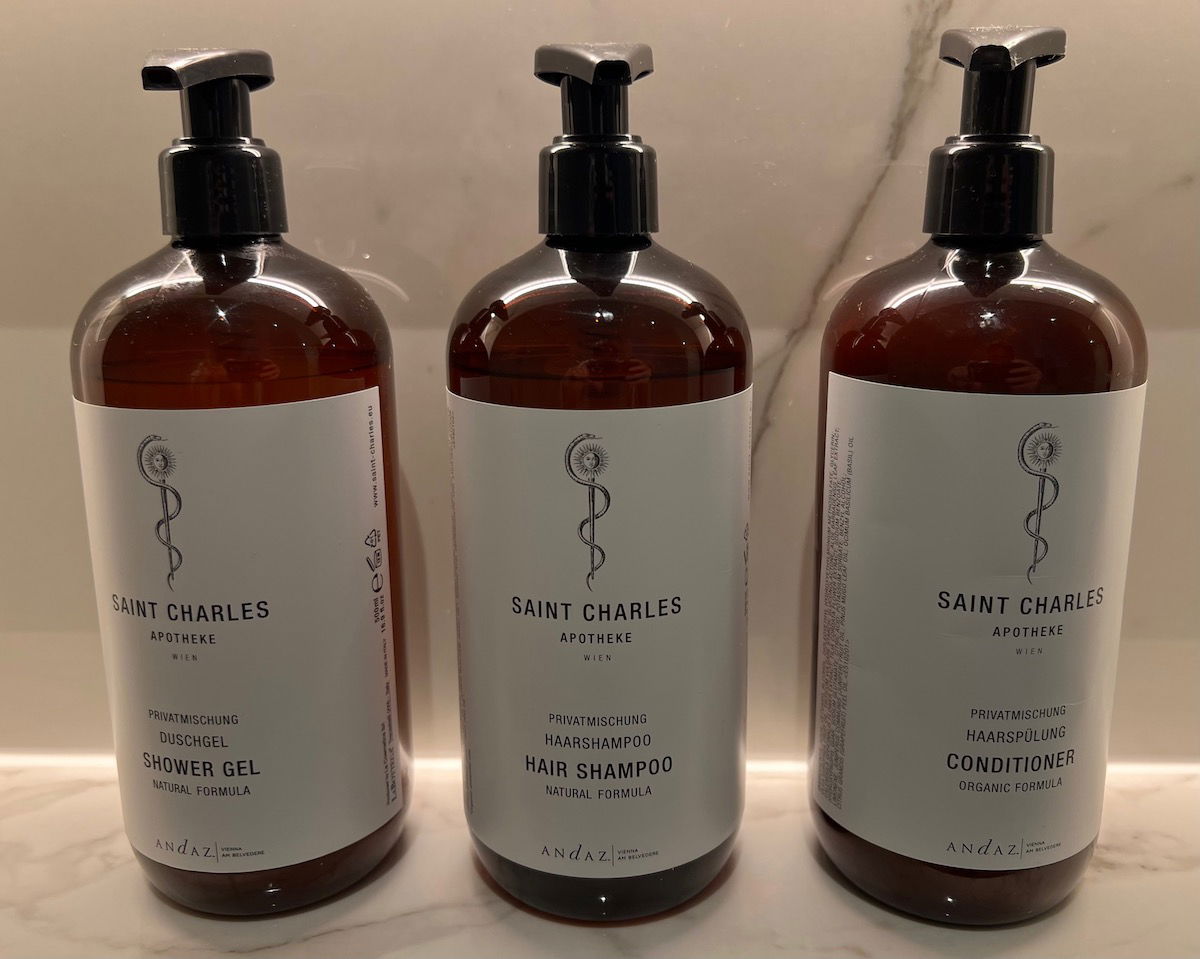 Off the bathroom was a large room with a vanity, which you don't often see in a hotel suite like this.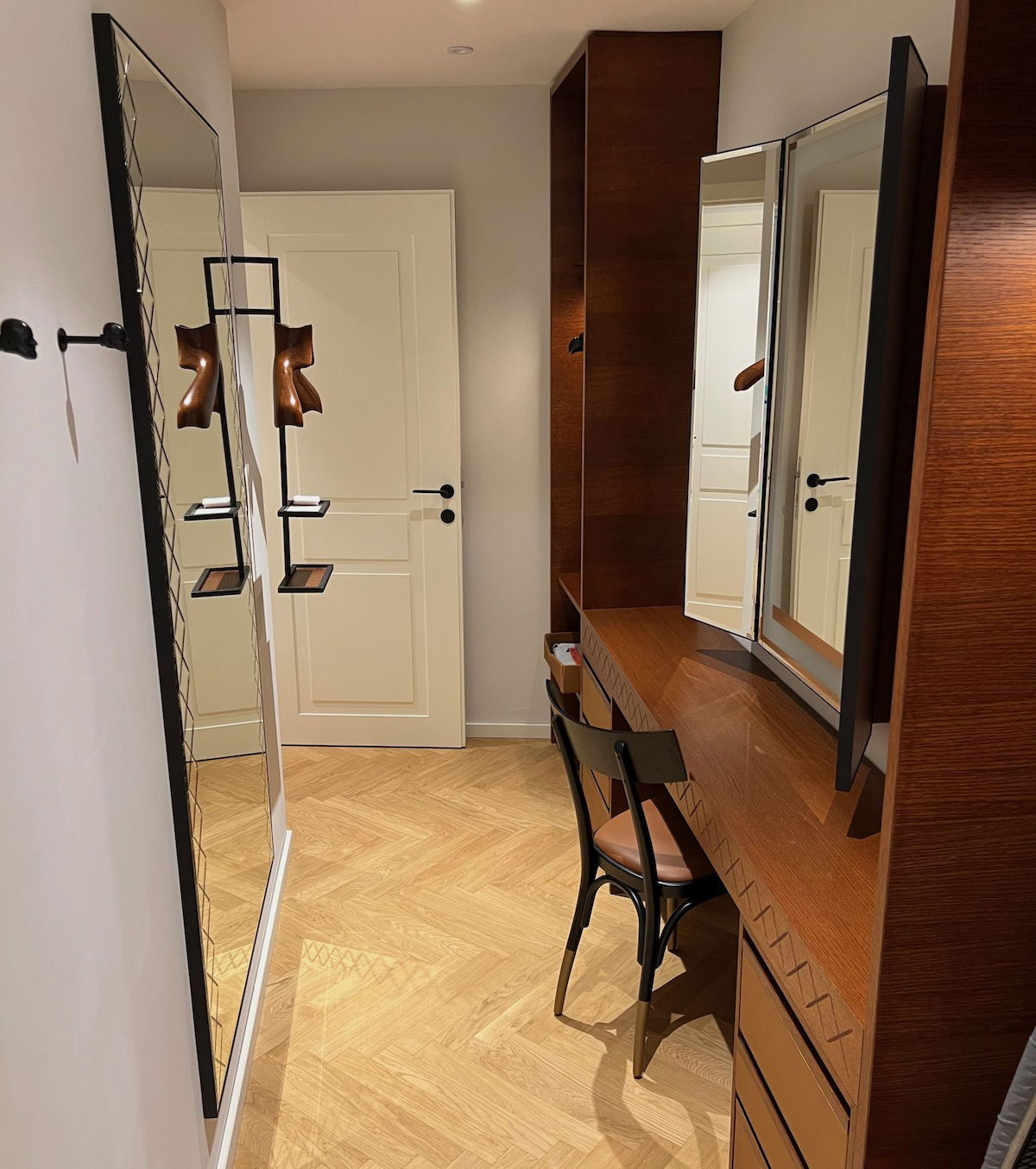 The suite had partial views of the nearby area, and also looked at the building next door, which I believe at least partly consists of apartments.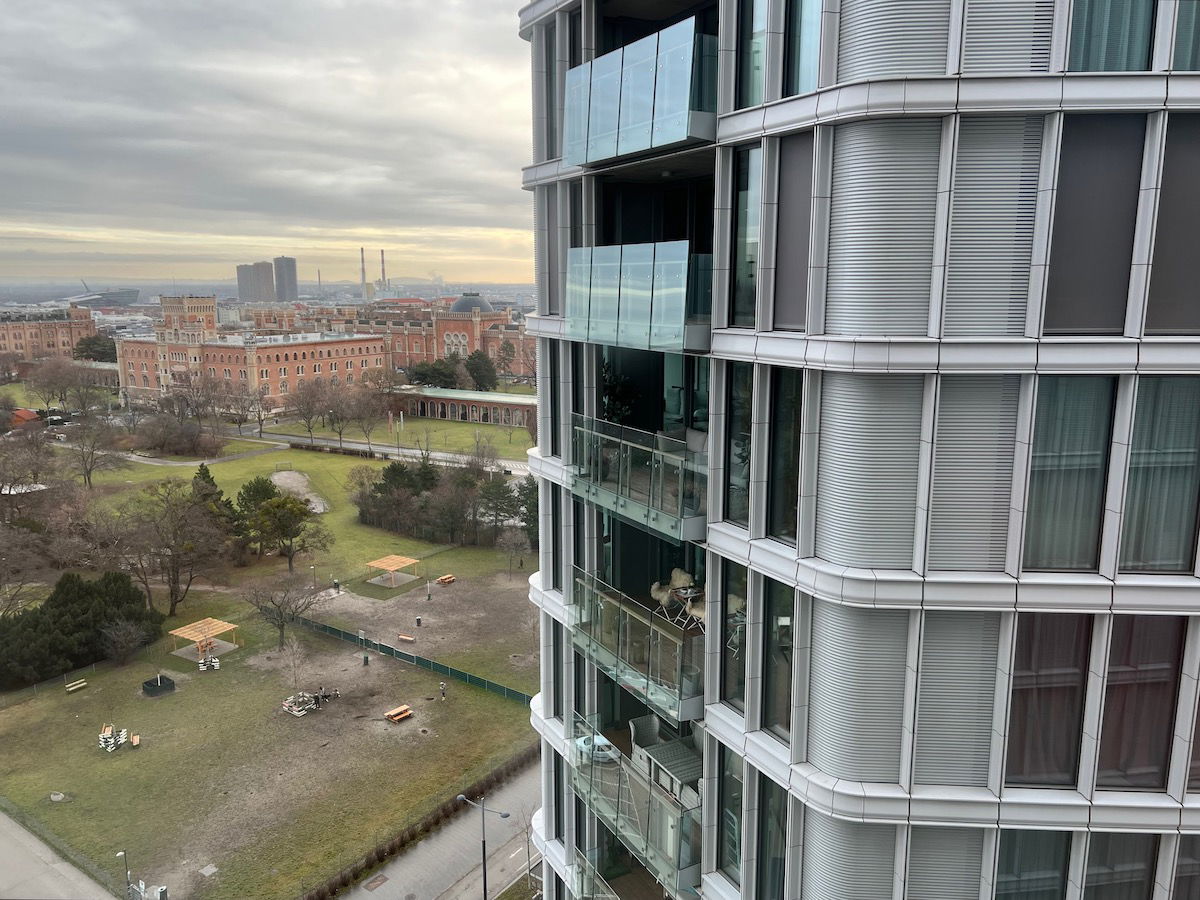 Shortly after arriving in my room, I was brought a lovely welcome amenity, consisting of a bowl of fruit, some nuts, and five very cute chocolates that were made to look like a painter's palette — how adorable.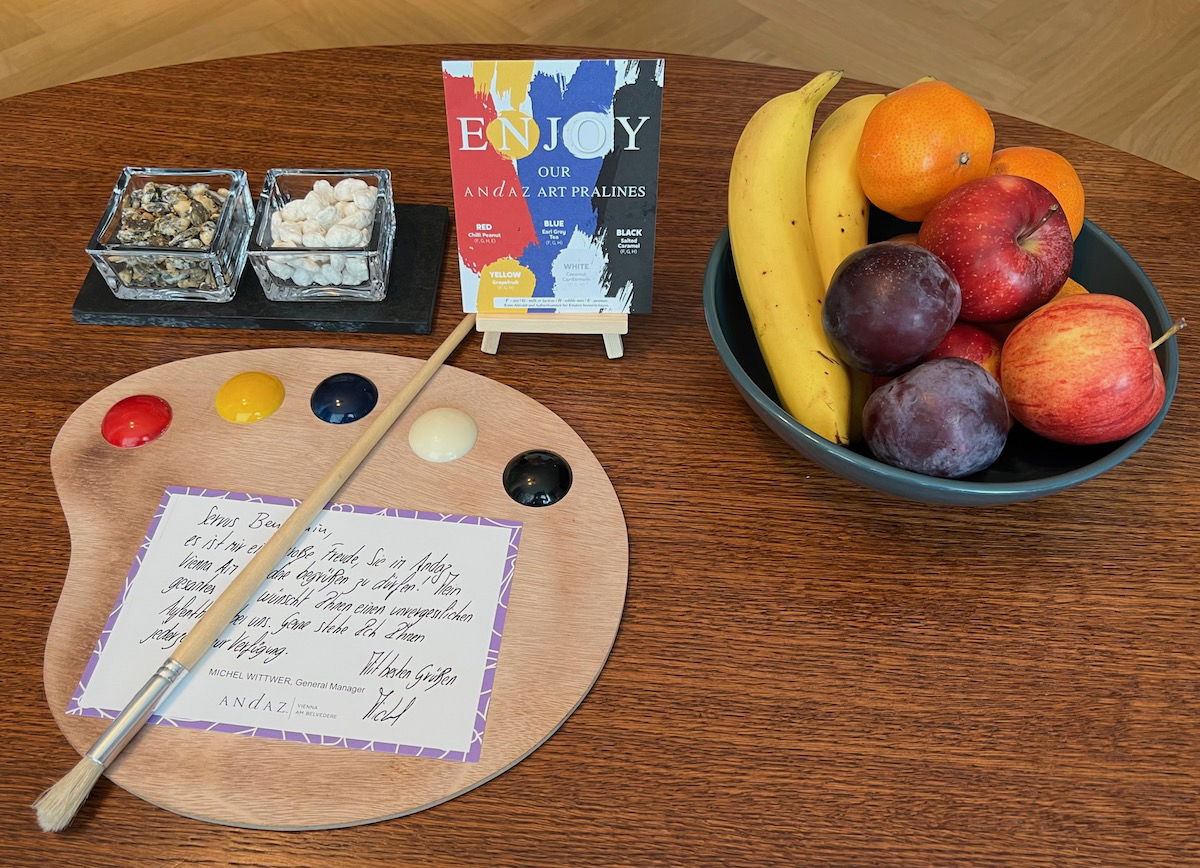 Andaz Vienna gym & wellness area
While the Andaz Vienna doesn't have a spa, it does have a gym and wellness area, located on the fourth floor. It's not staffed, so it can be accessed via keycard through a door that can be pretty easy to miss. The gym is open 24/7, while the wellness area is open daily from 10AM until 10PM.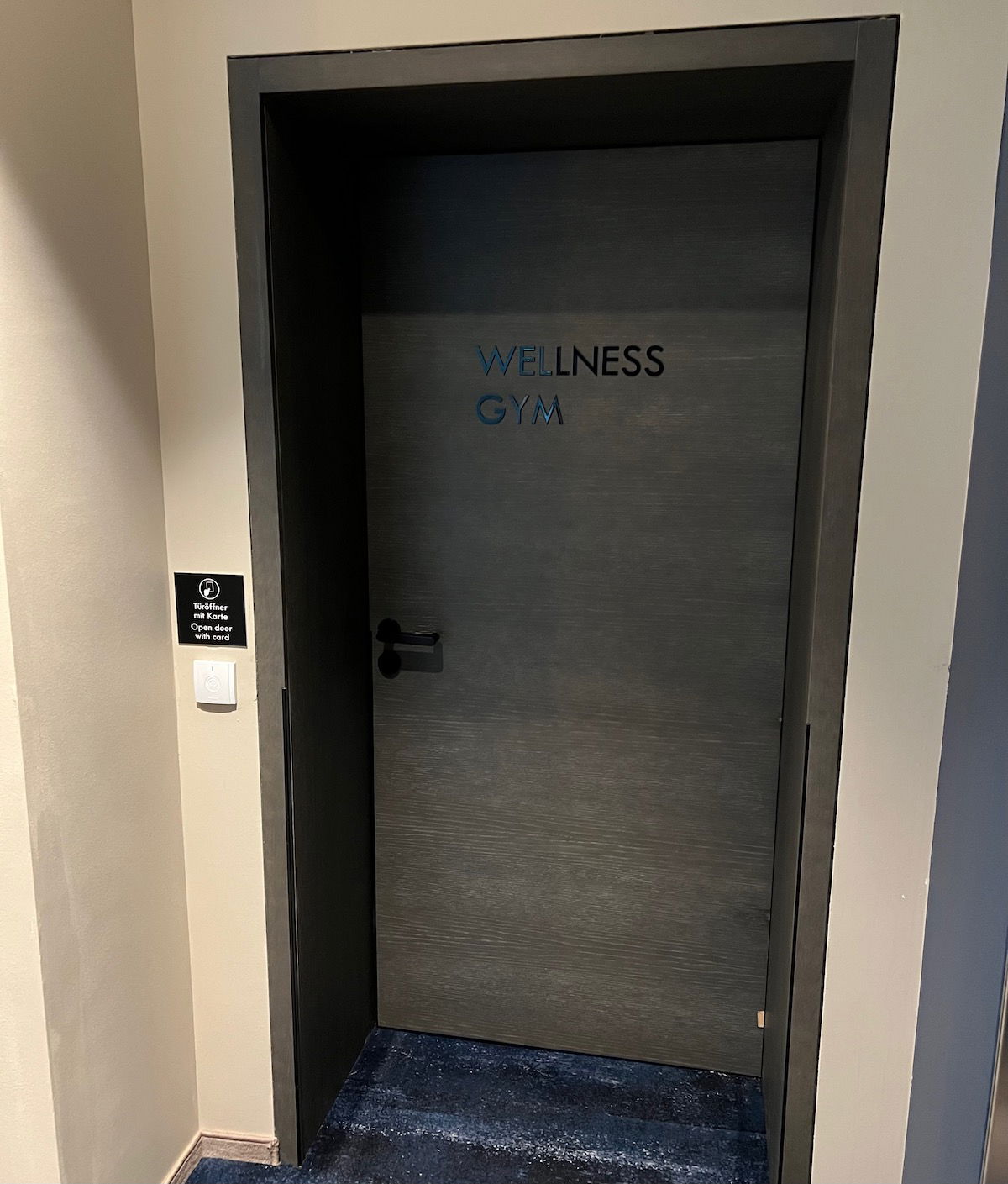 The gym was well equipped and had lots of natural light, though for a hotel with 300+ rooms, it wasn't exactly huge, and was quite crowded when I visited. Still, I appreciated the selection of modern equipment.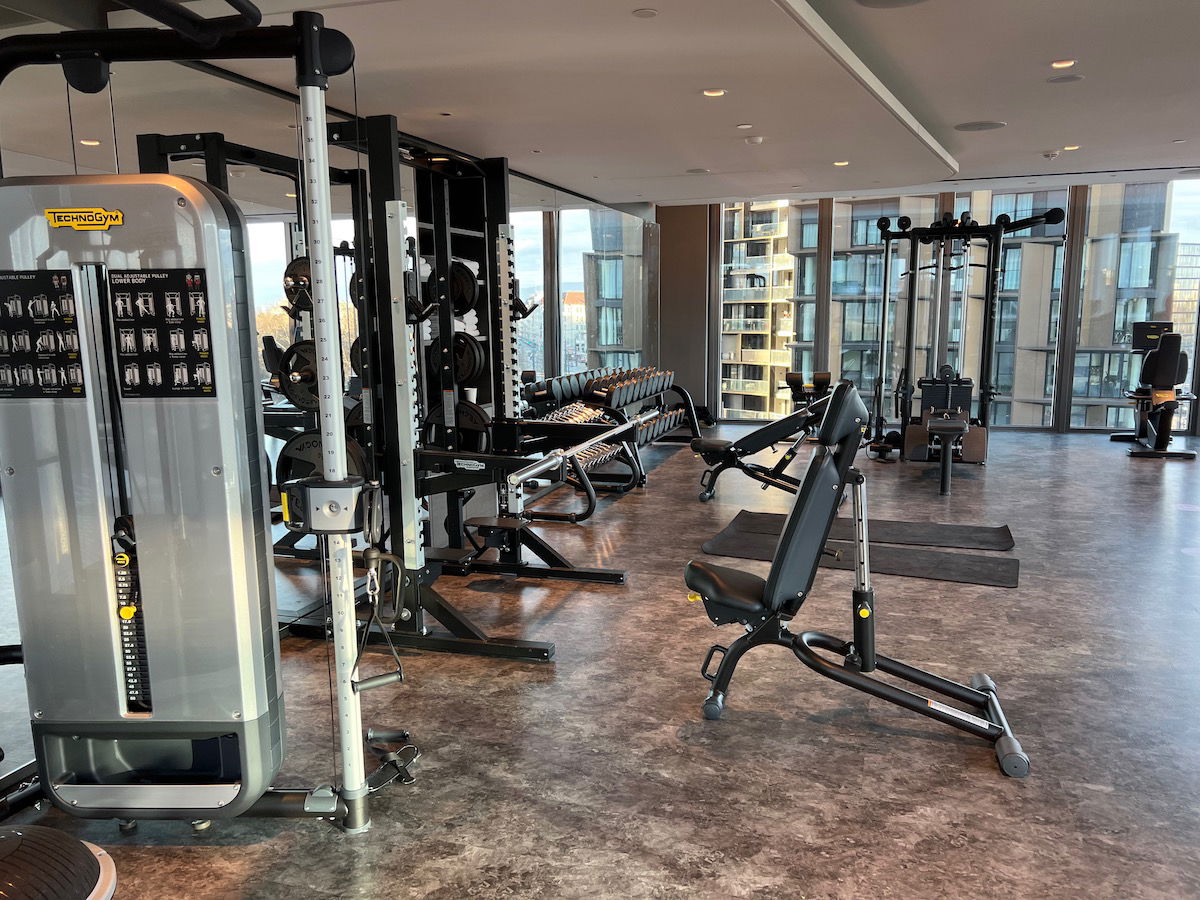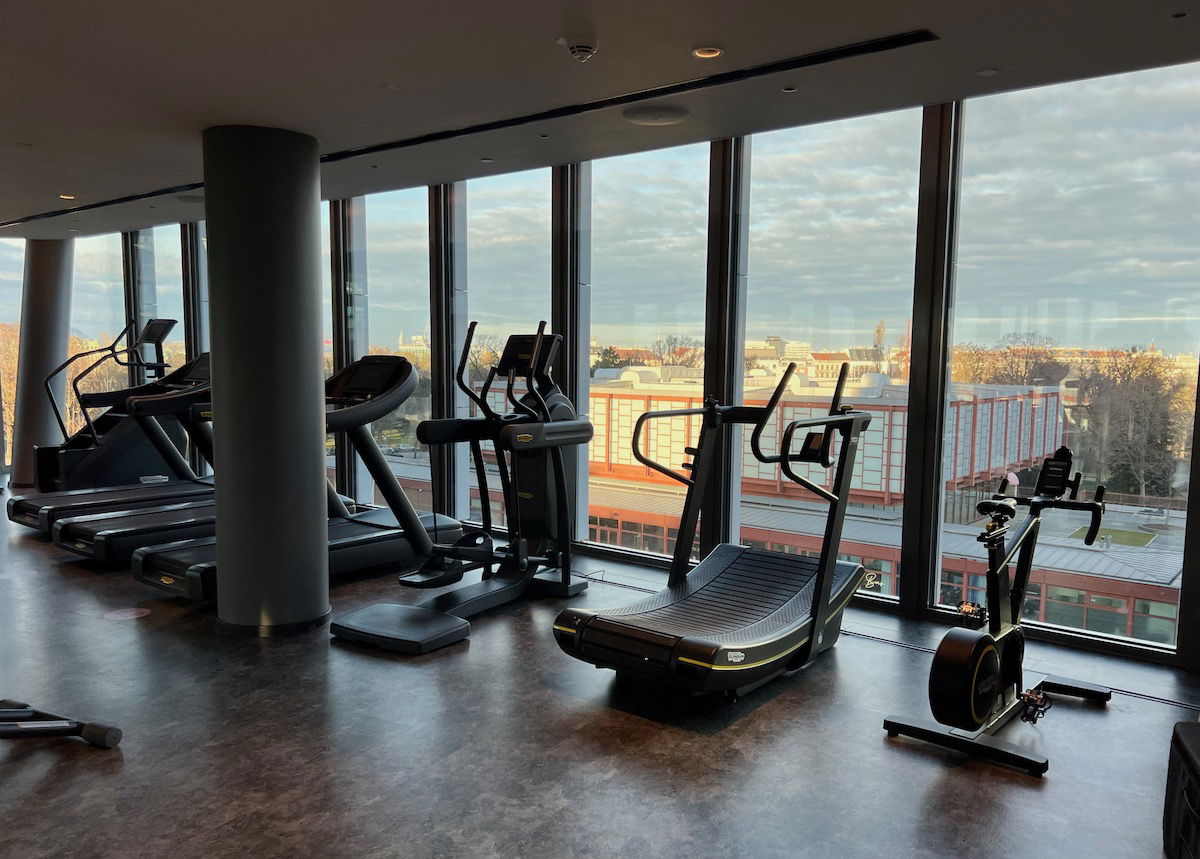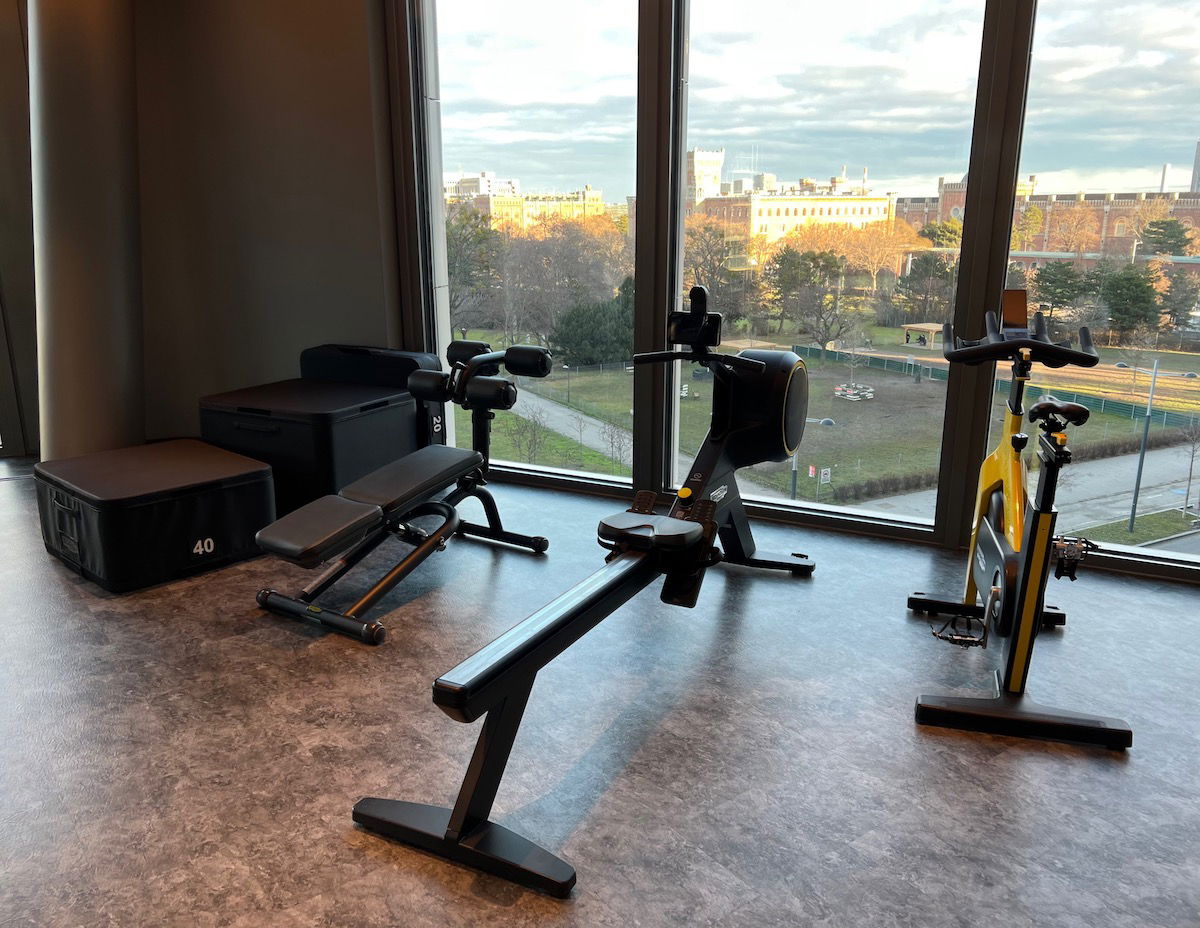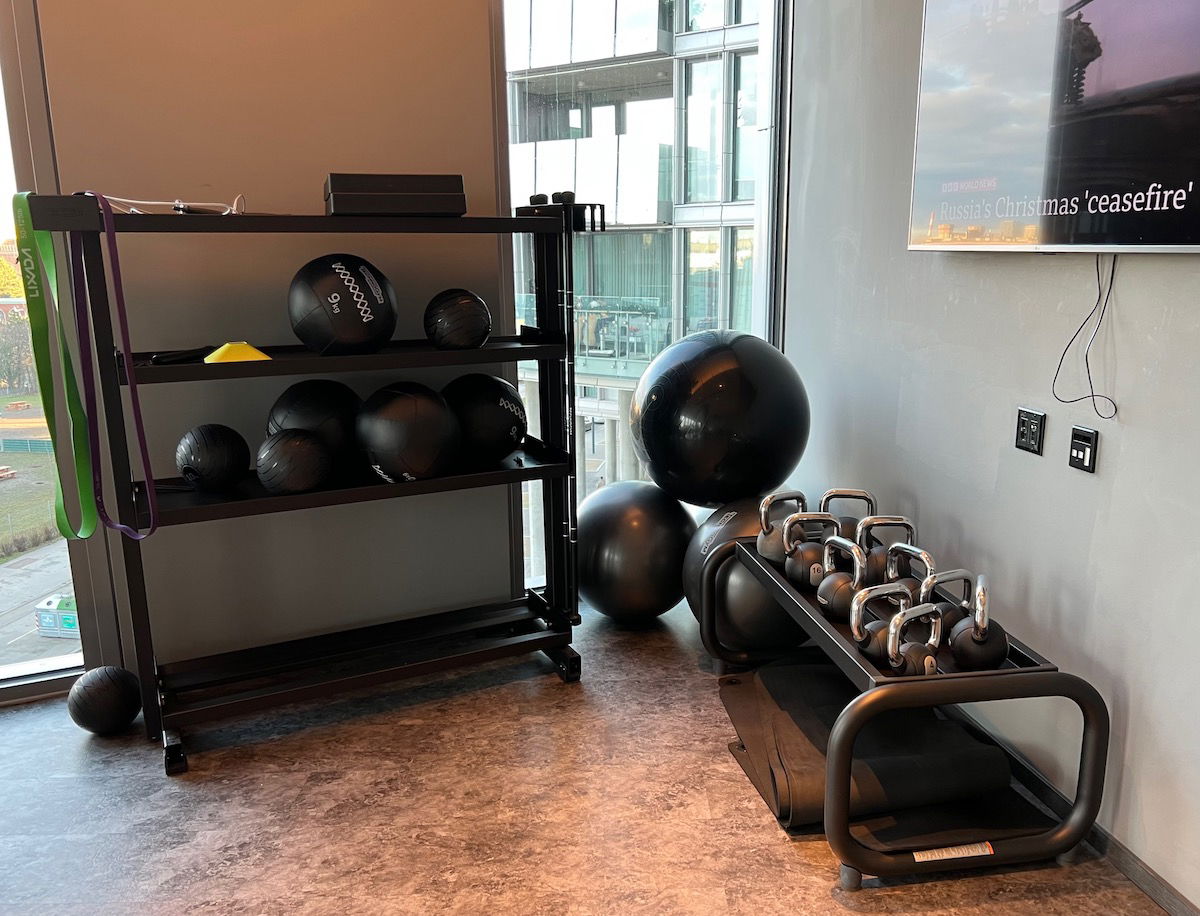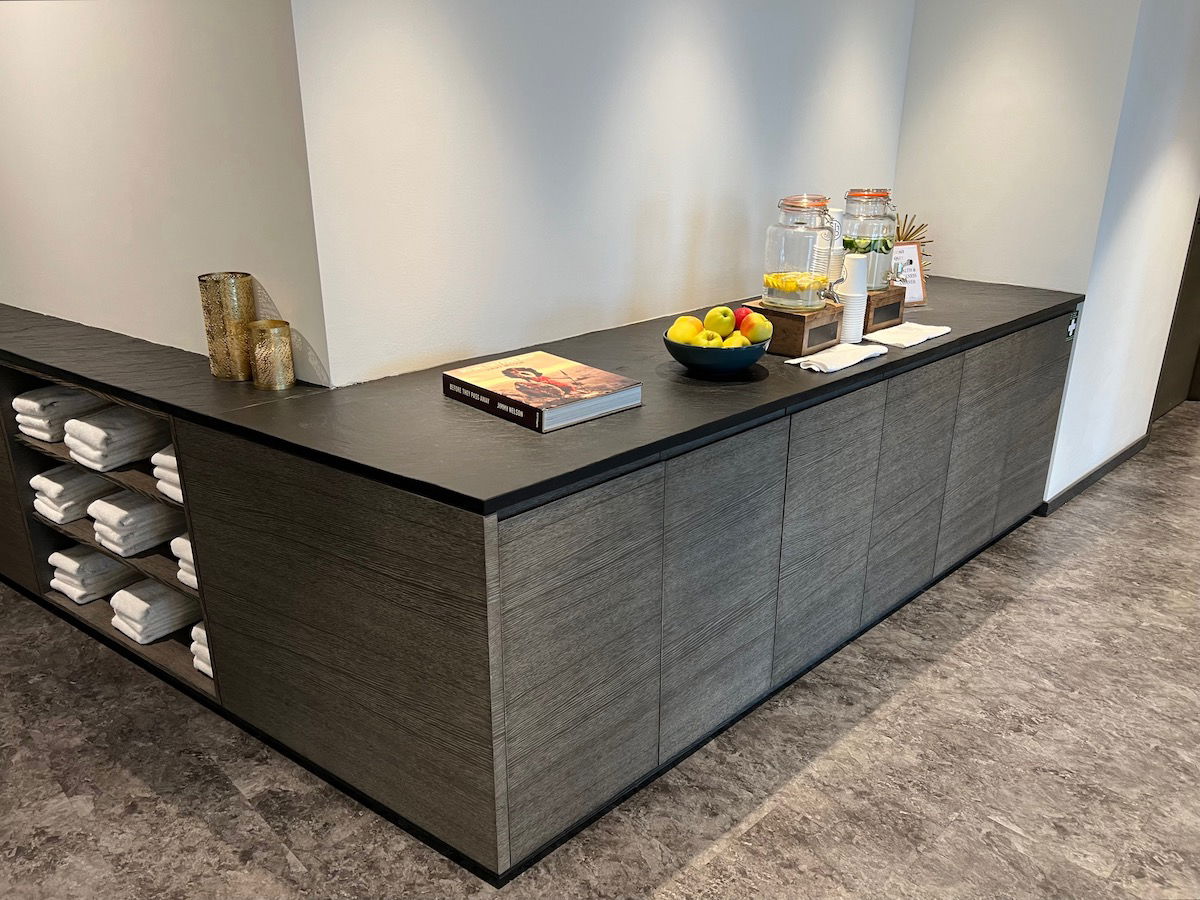 The wellness area had a sauna, steam room, and ice fountain, as well as a relaxation area and showers.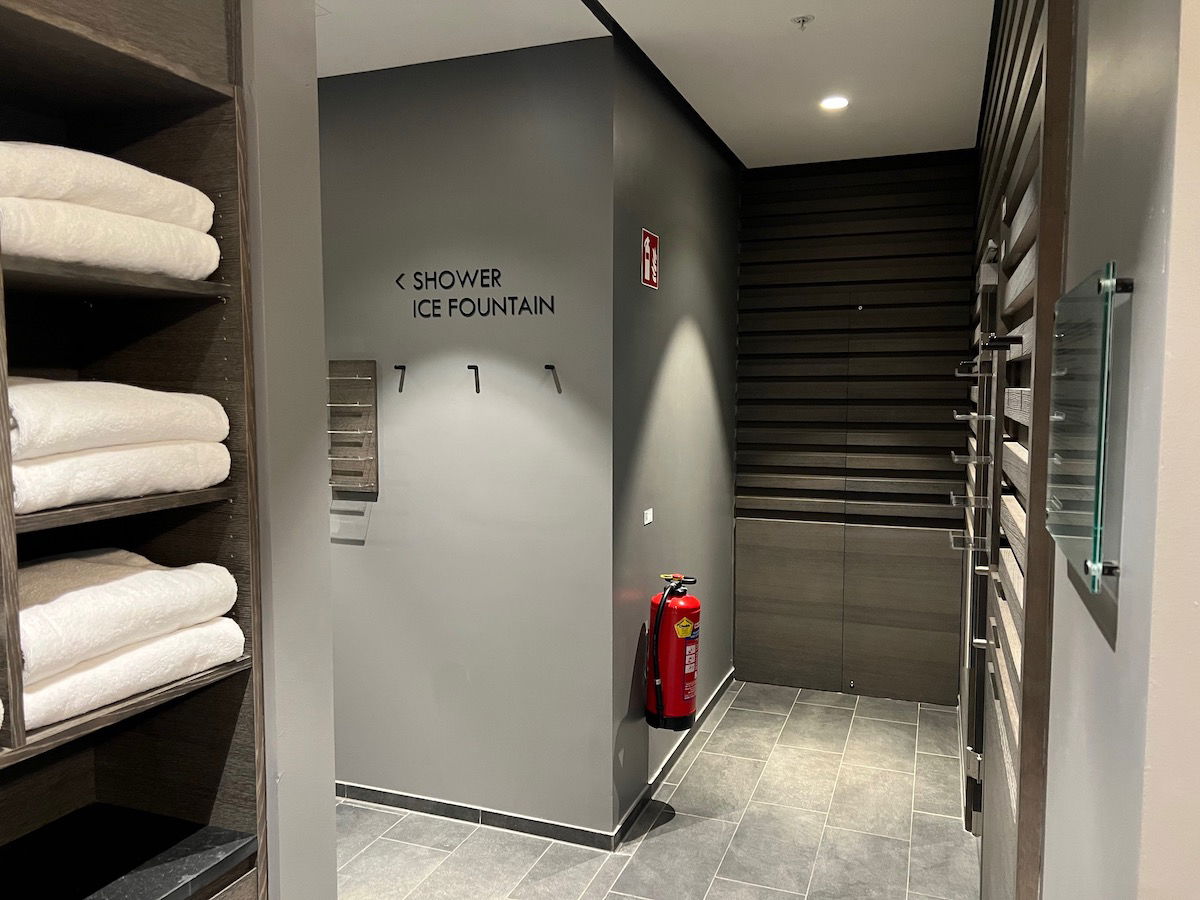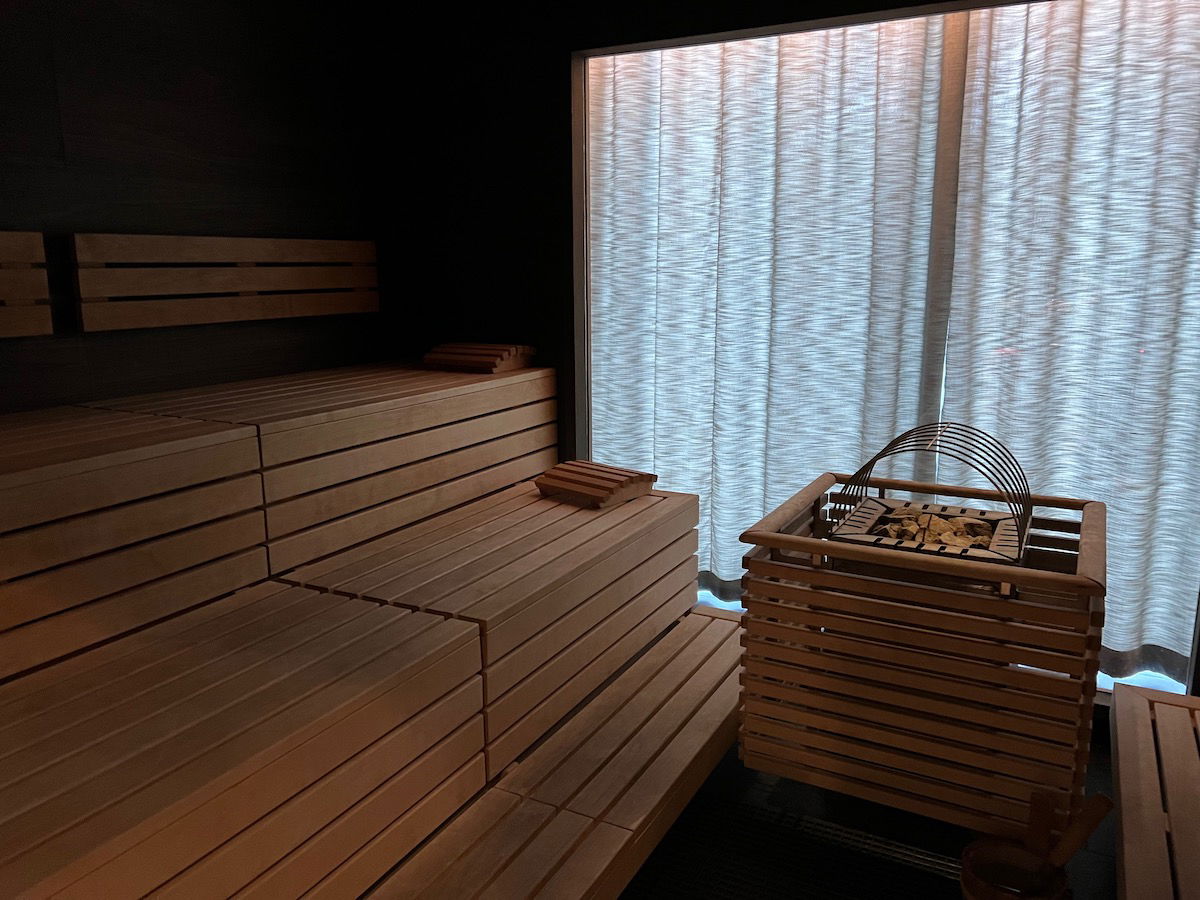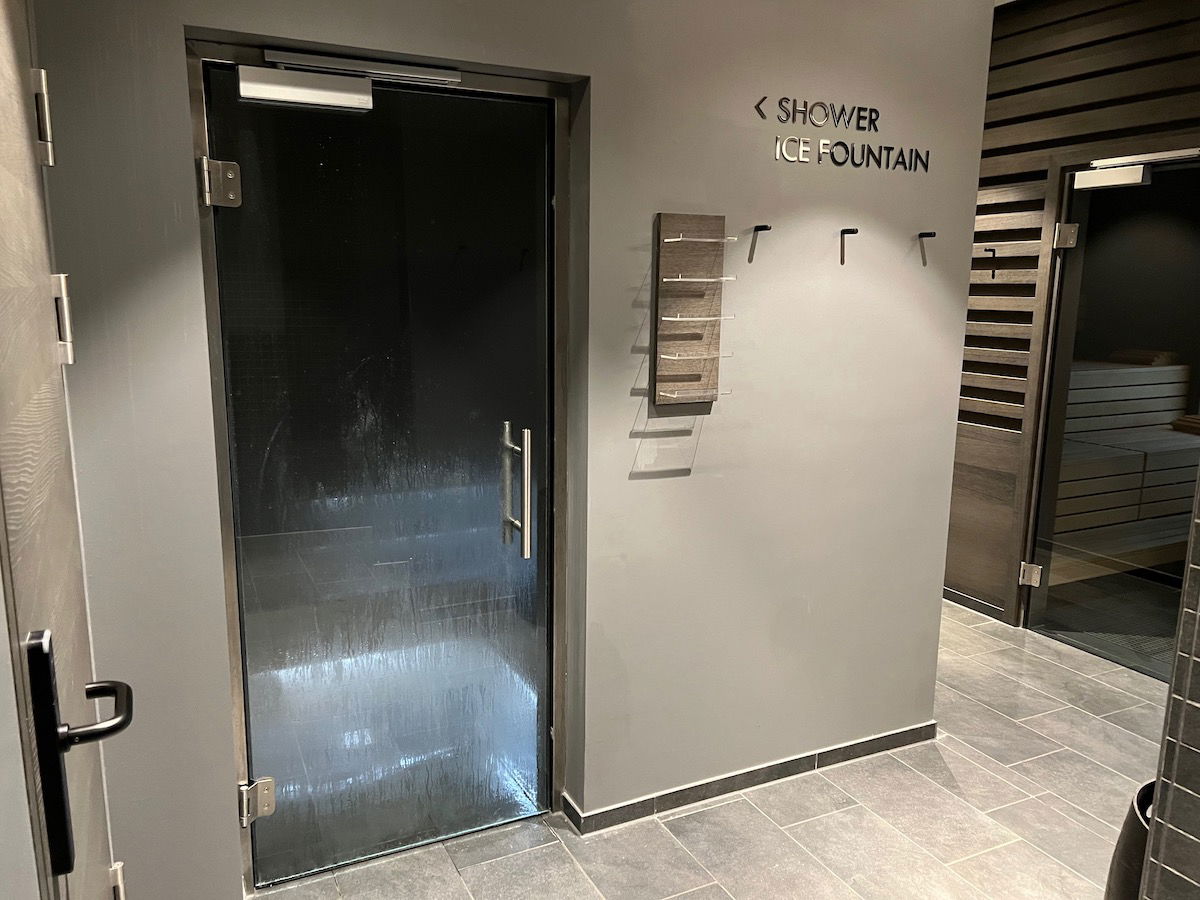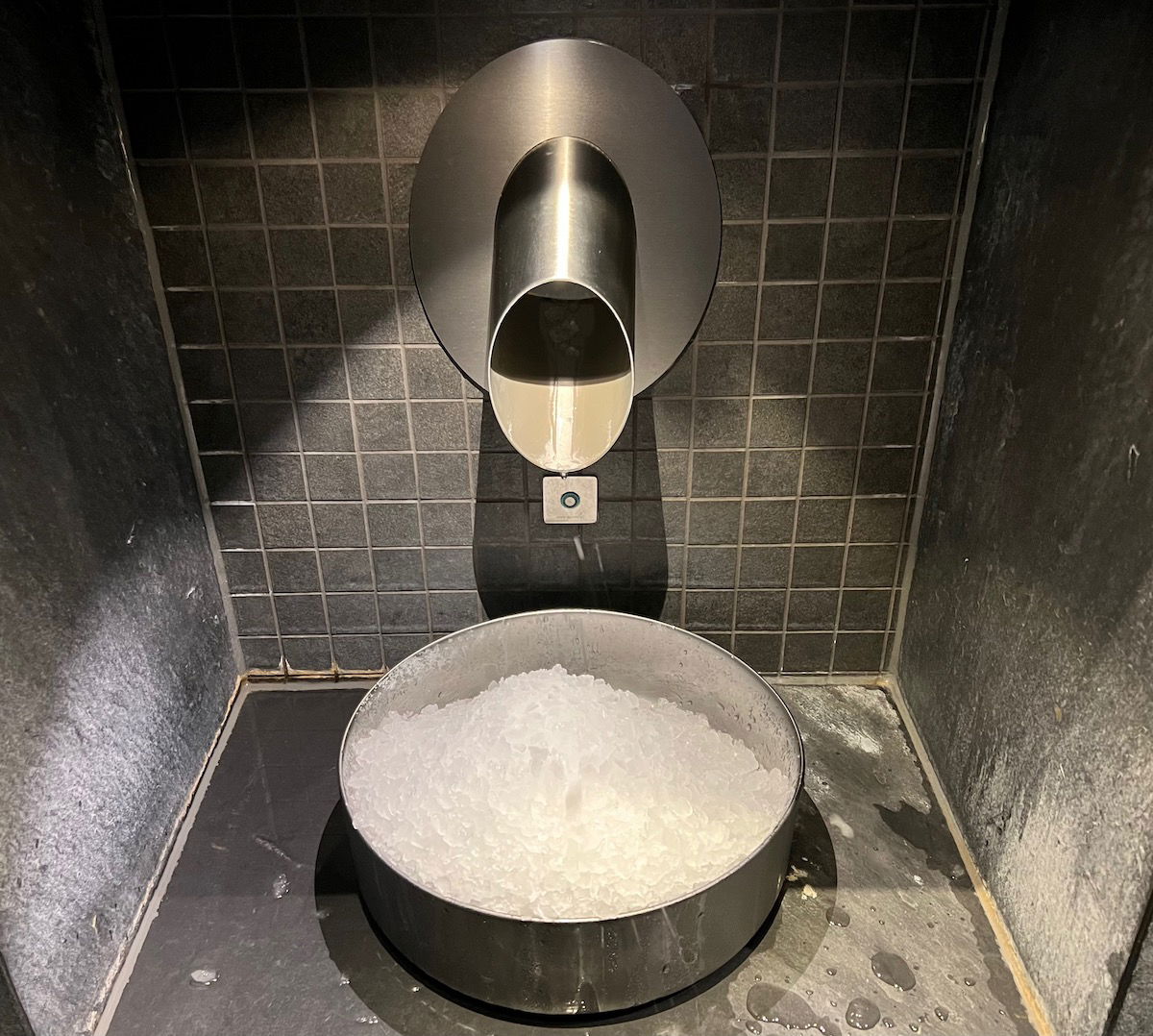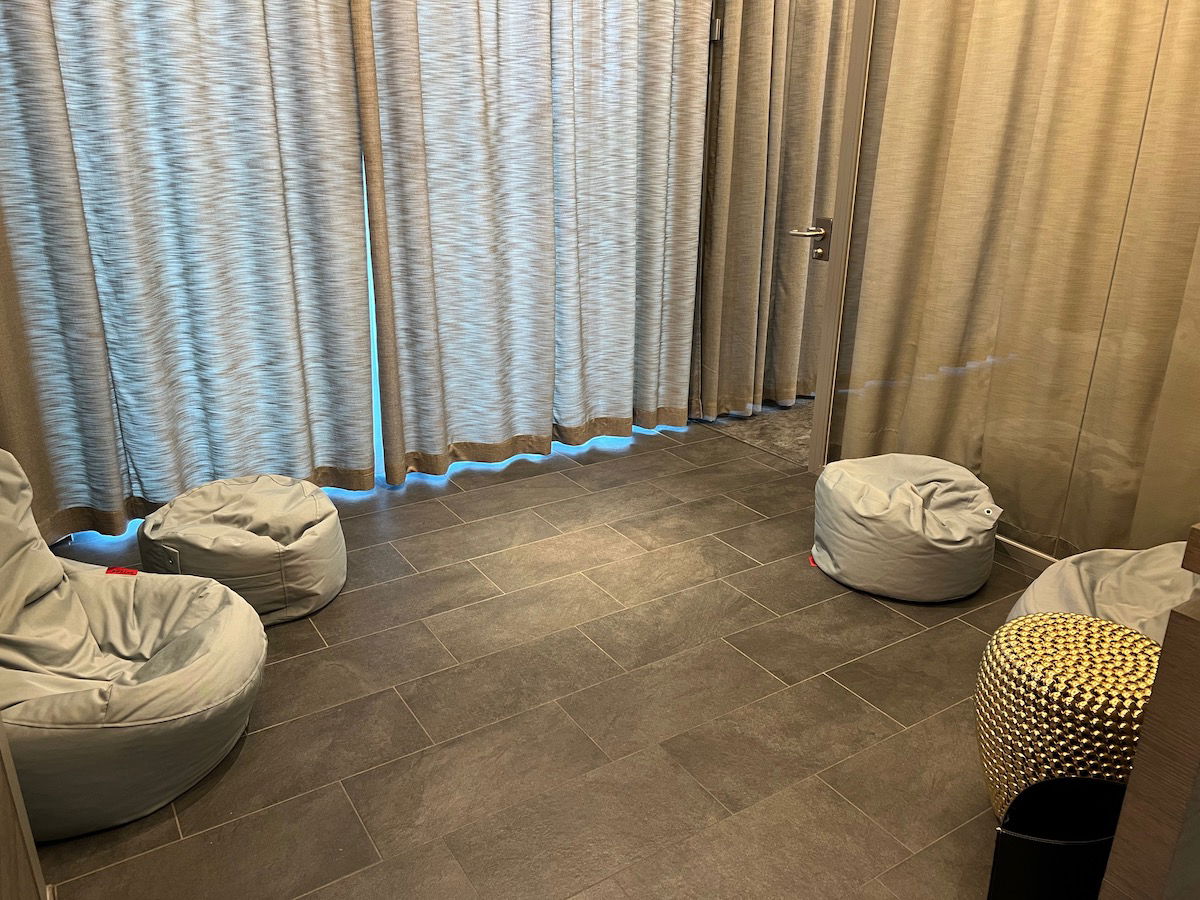 Andaz Vienna Eugen21 Restaurant
Eugen21 is the Andaz Vienna's all-day dining restaurant, and it's located just off the lobby. It serves breakfast from 6:30AM until 10:30AM on weekdays (6:30AM until 1PM on weekends), lunch from 12PM until 2PM on weekdays, and dinner from 6PM until 10PM every day except Sunday. You can find all the menus here.
The restaurant is described as being "a modern Austrian tavern with classic and modern cuisine, inspired by Prinz Eugen's travels." I like the restaurant's decor, as it has lots of natural light, while also having a cozy interior.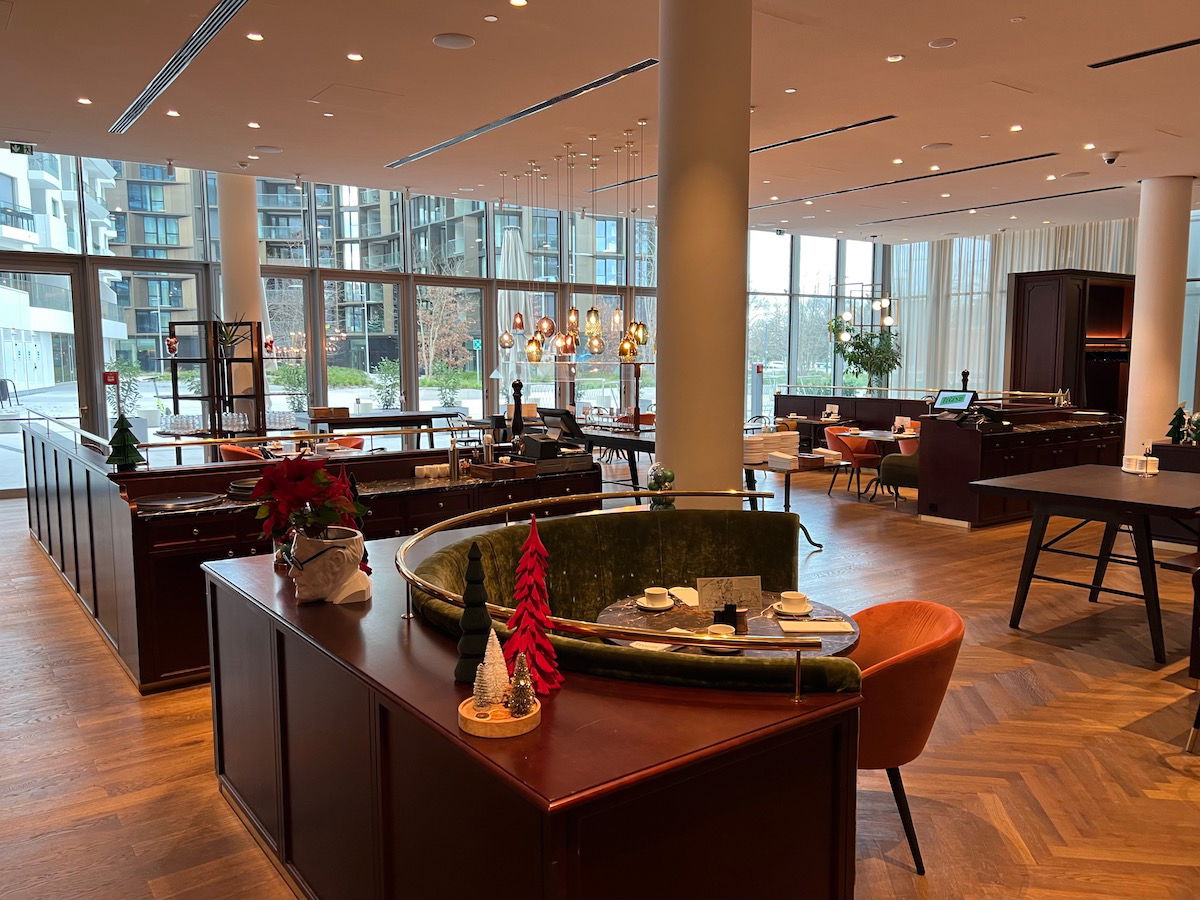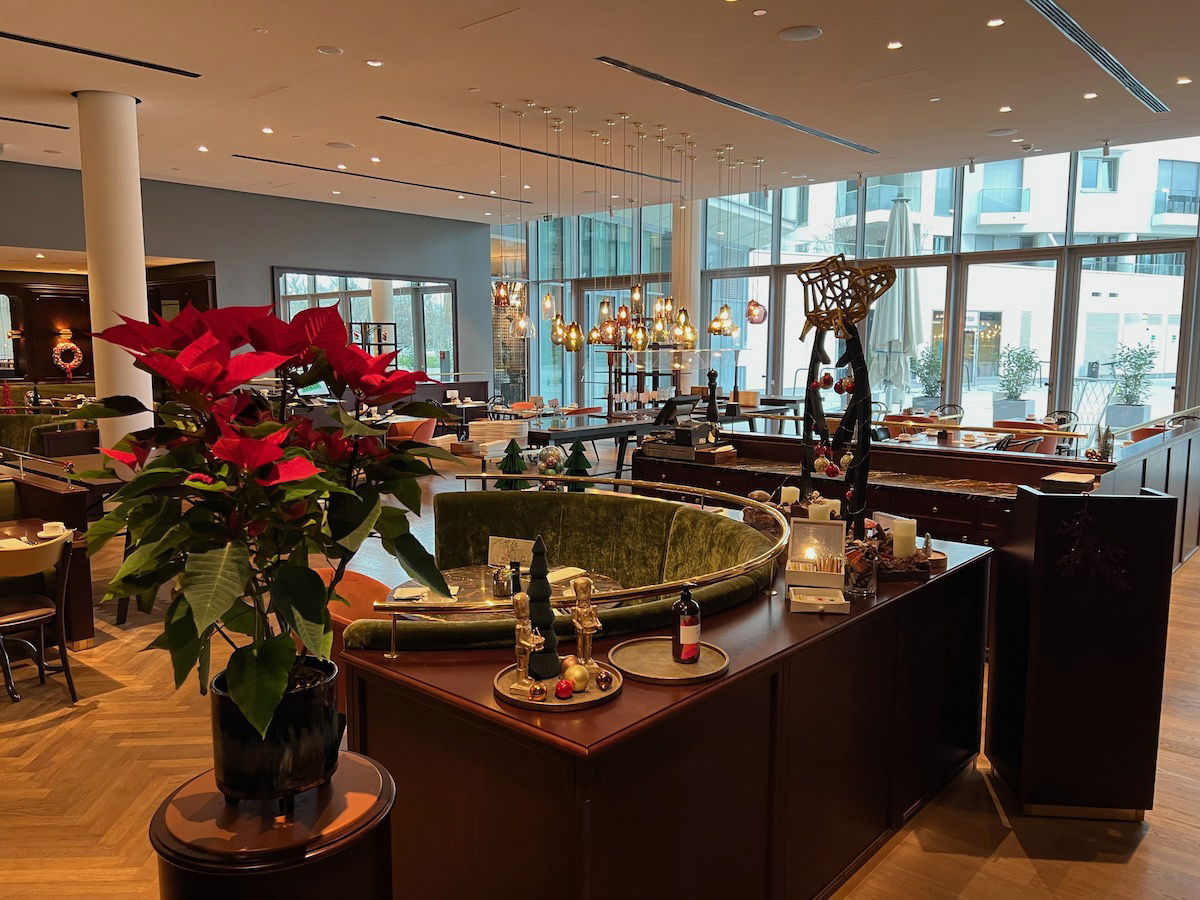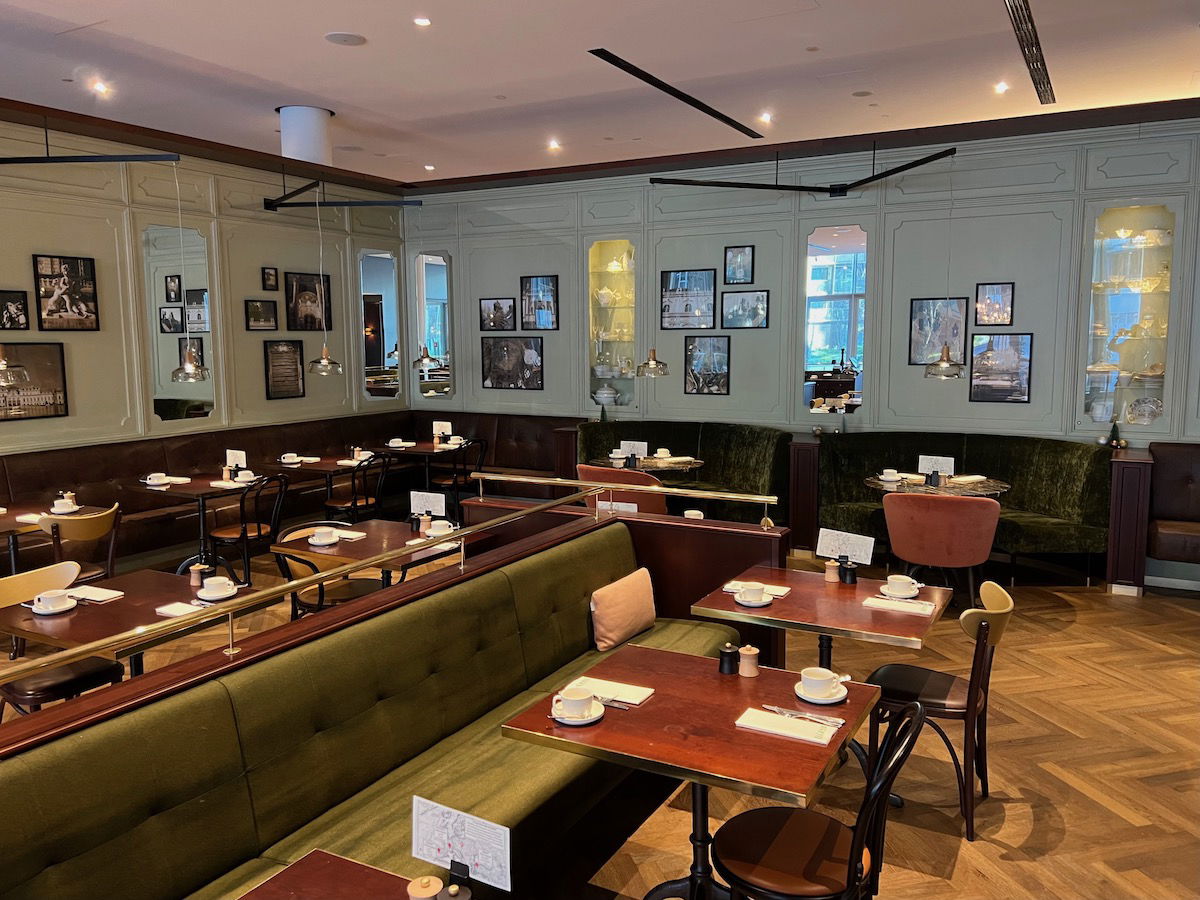 I only had breakfast in the restaurant, and I appreciated the property's flexibility. I arrived at the hotel before 9AM but was leaving the next morning around 5AM, before breakfast would start. The hotel generously allowed me to have my standard Globalist breakfast on the morning of my arrival, rather than the following day.
The Andaz Vienna has a proper breakfast buffet, but drinks and specialty dishes are served by the restaurant staff. The restaurant was pretty busy when I dined there, so the buffet was definitely a bit "picked over," but I still found the quality to be good.
There was a huge selection of bread and pastries, fresh fruit, cereal, cheese, cold cuts, yogurt, muesli, chia pudding, veggies, hummus, caprese salad, and several hot dishes.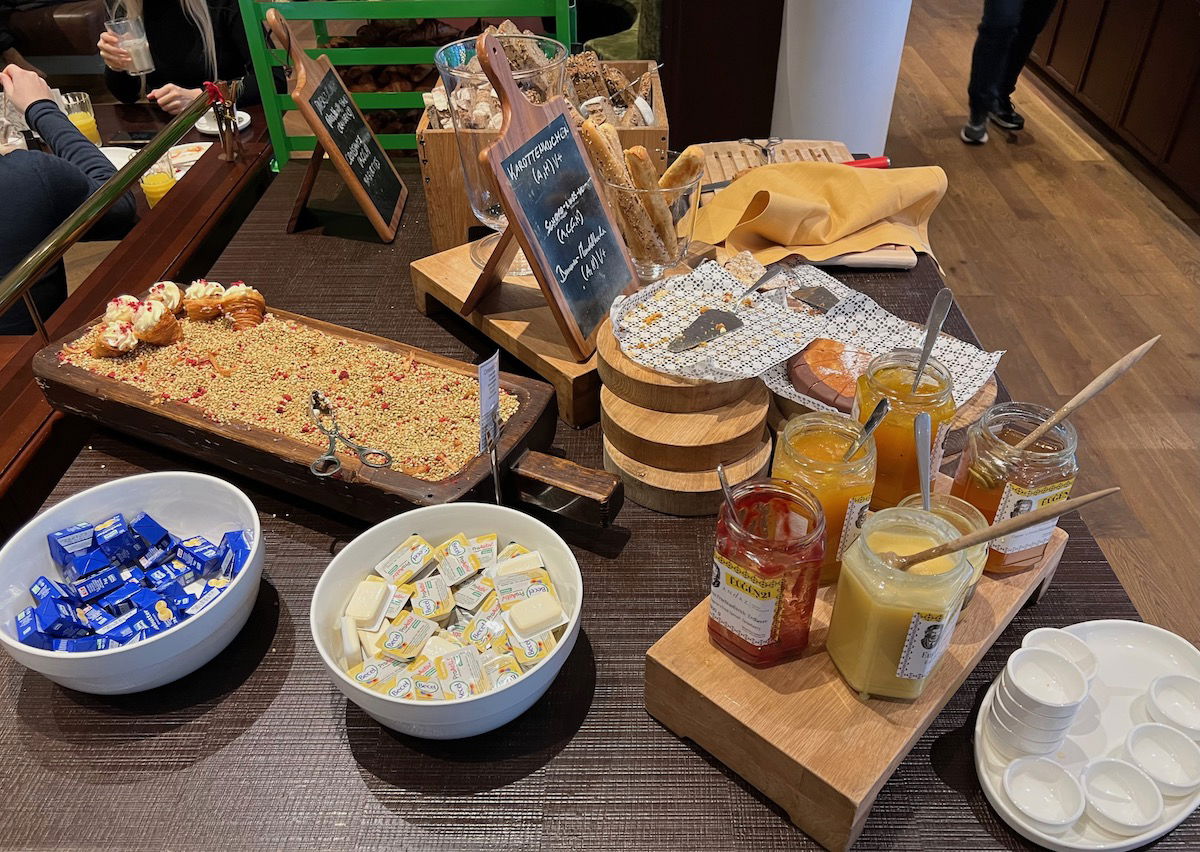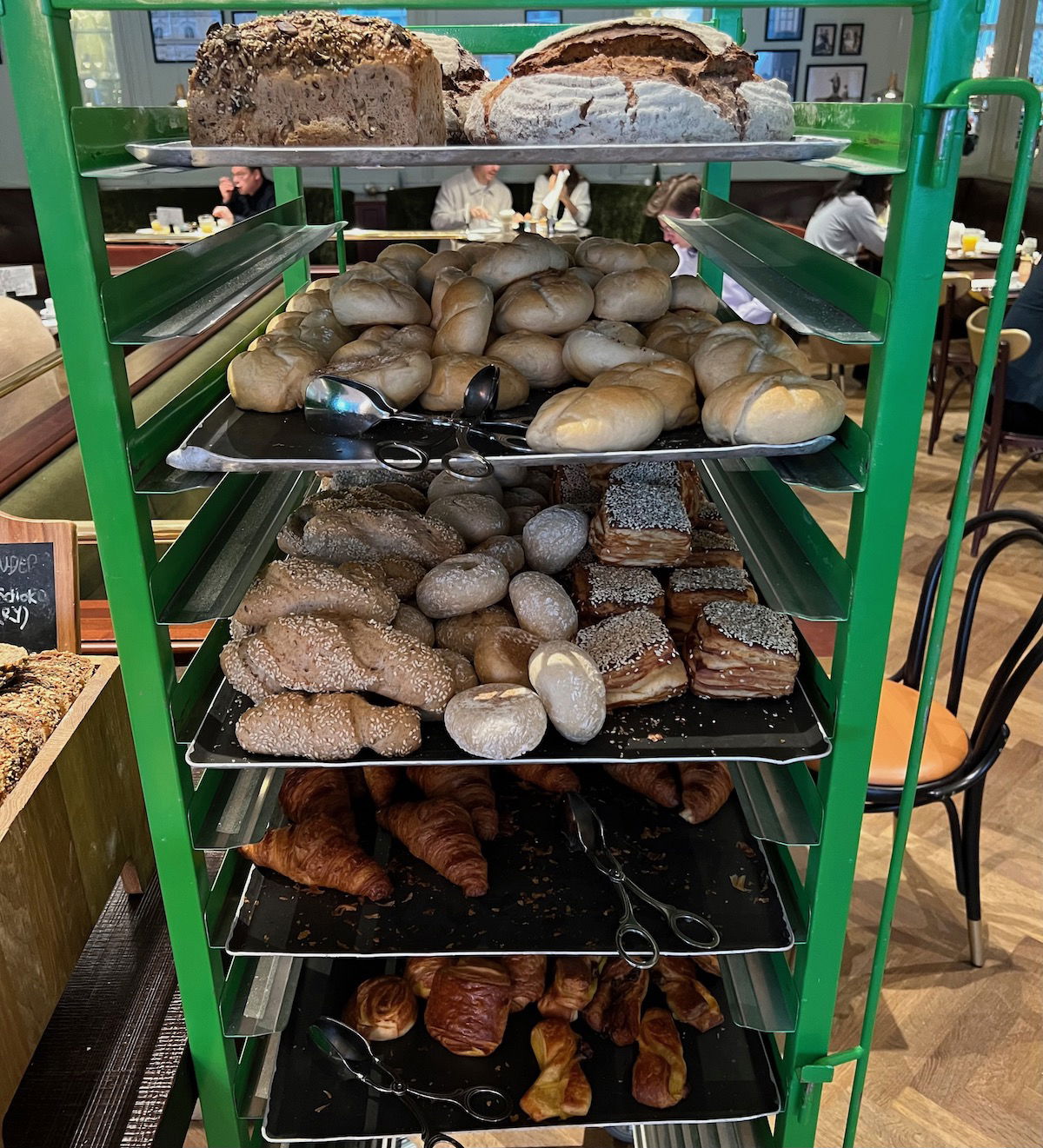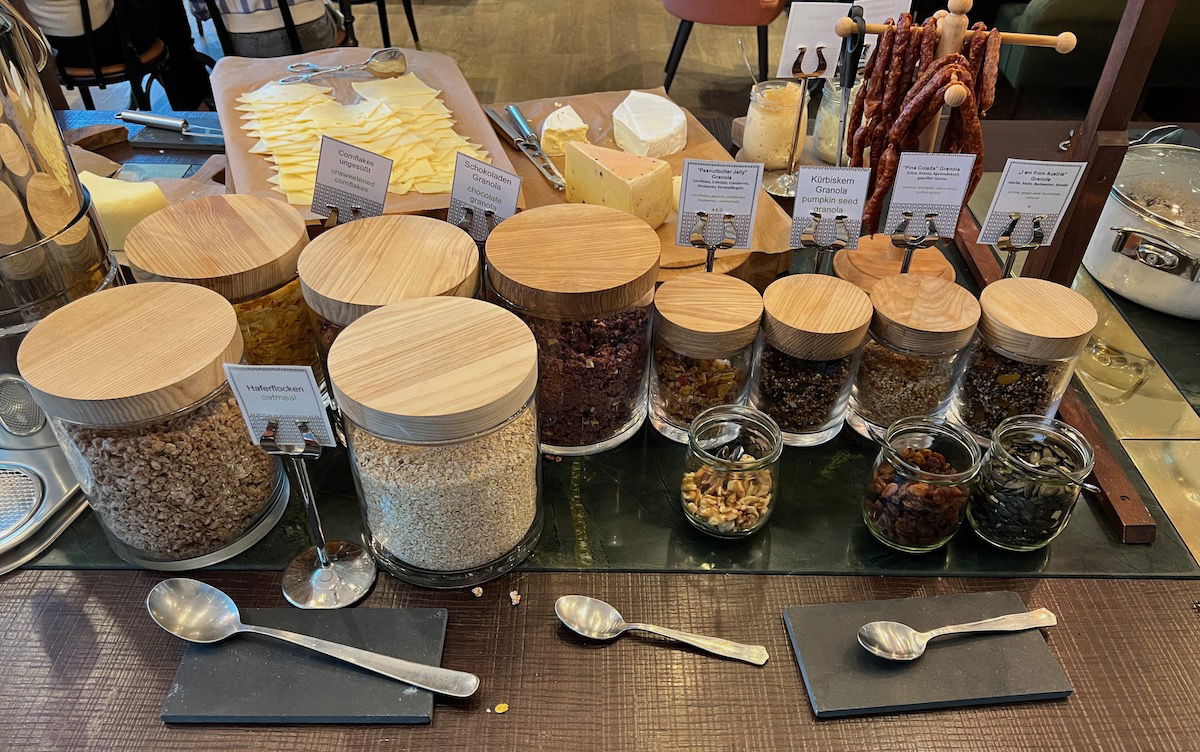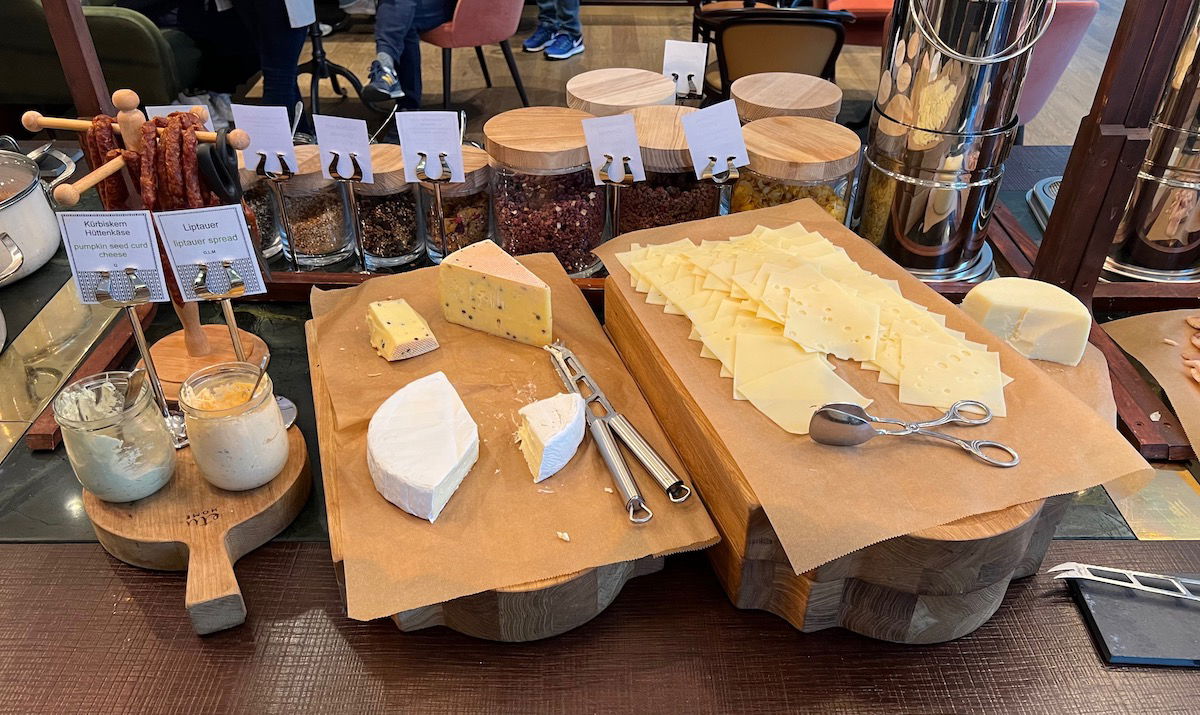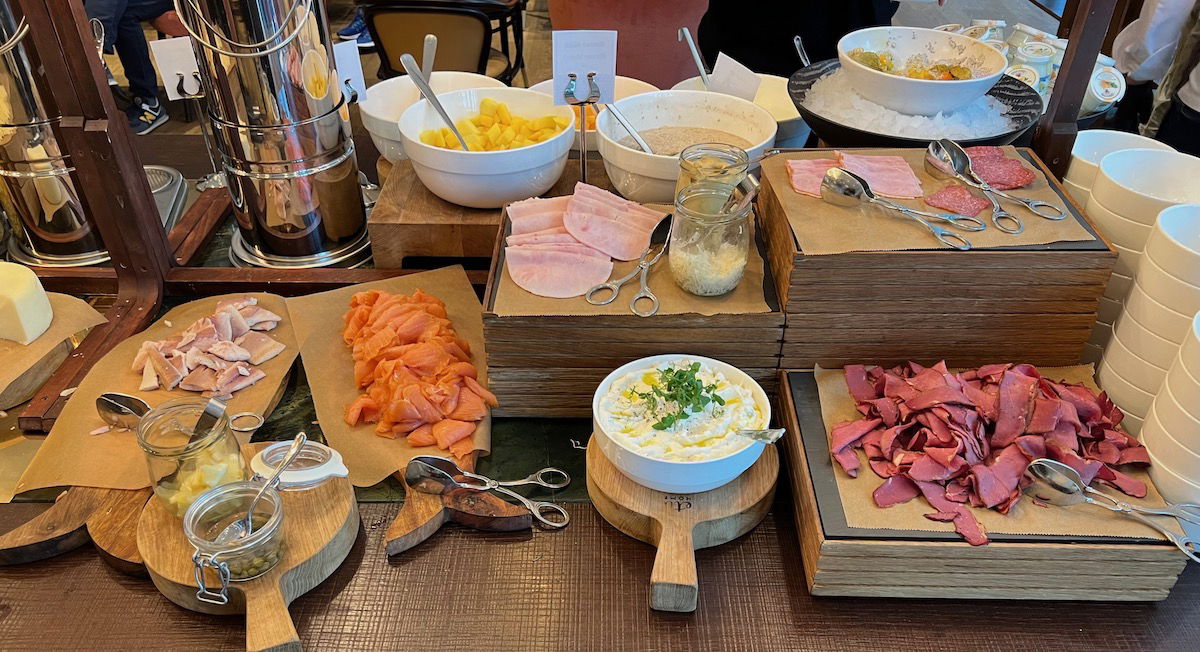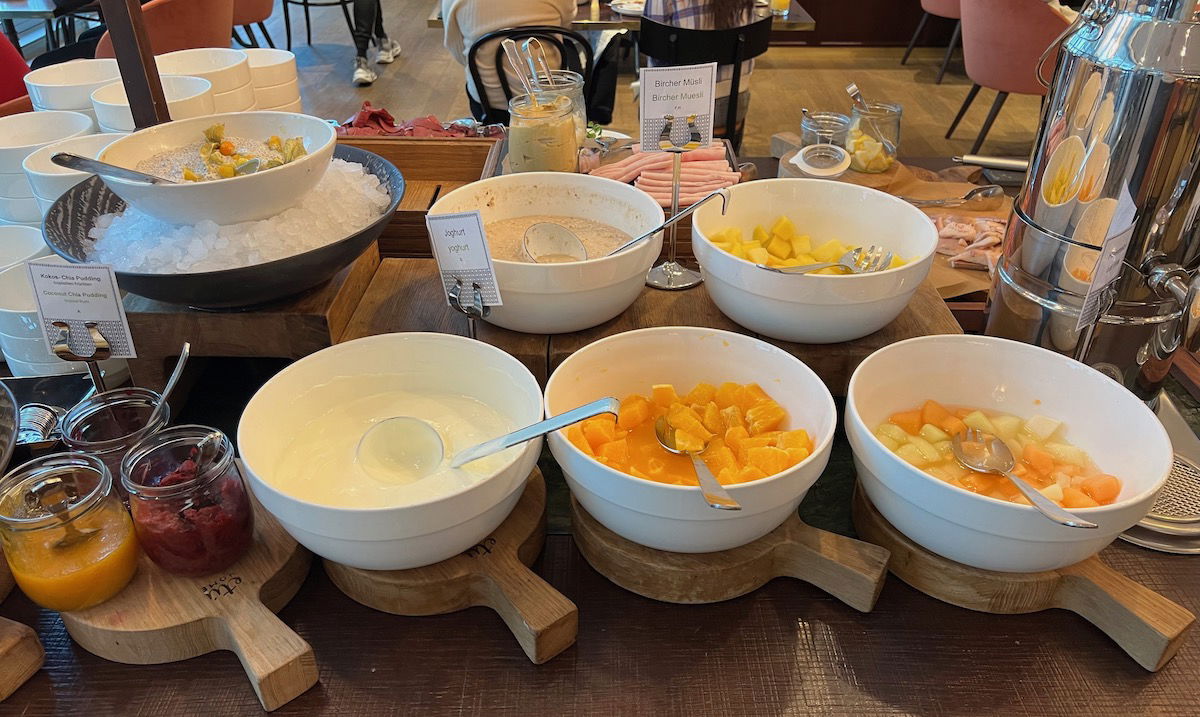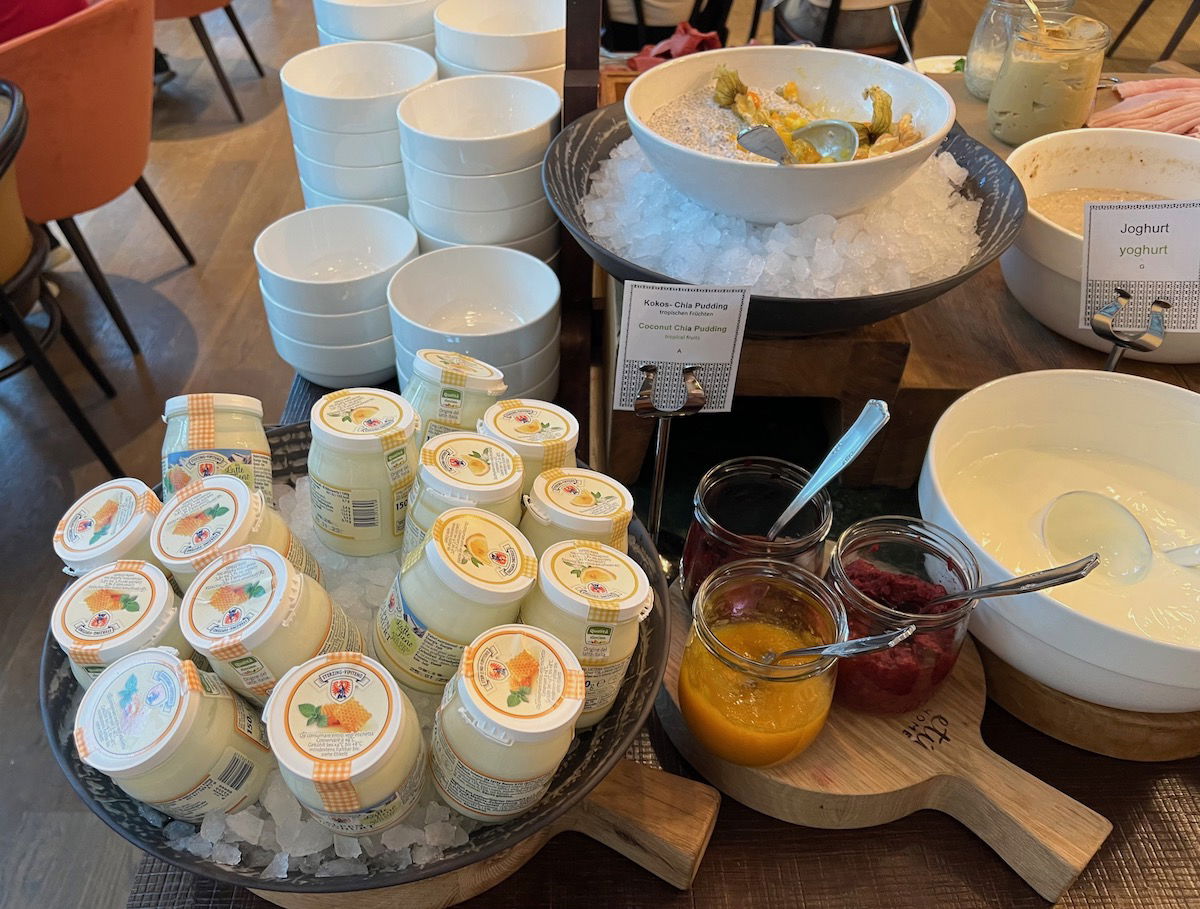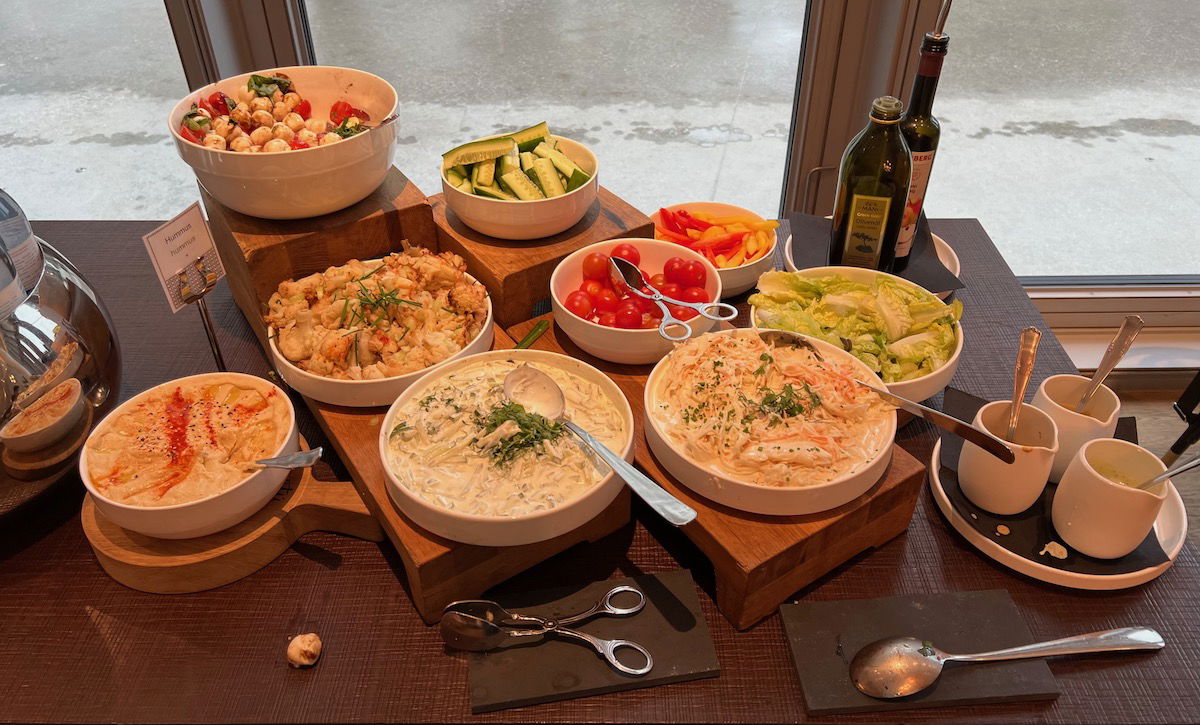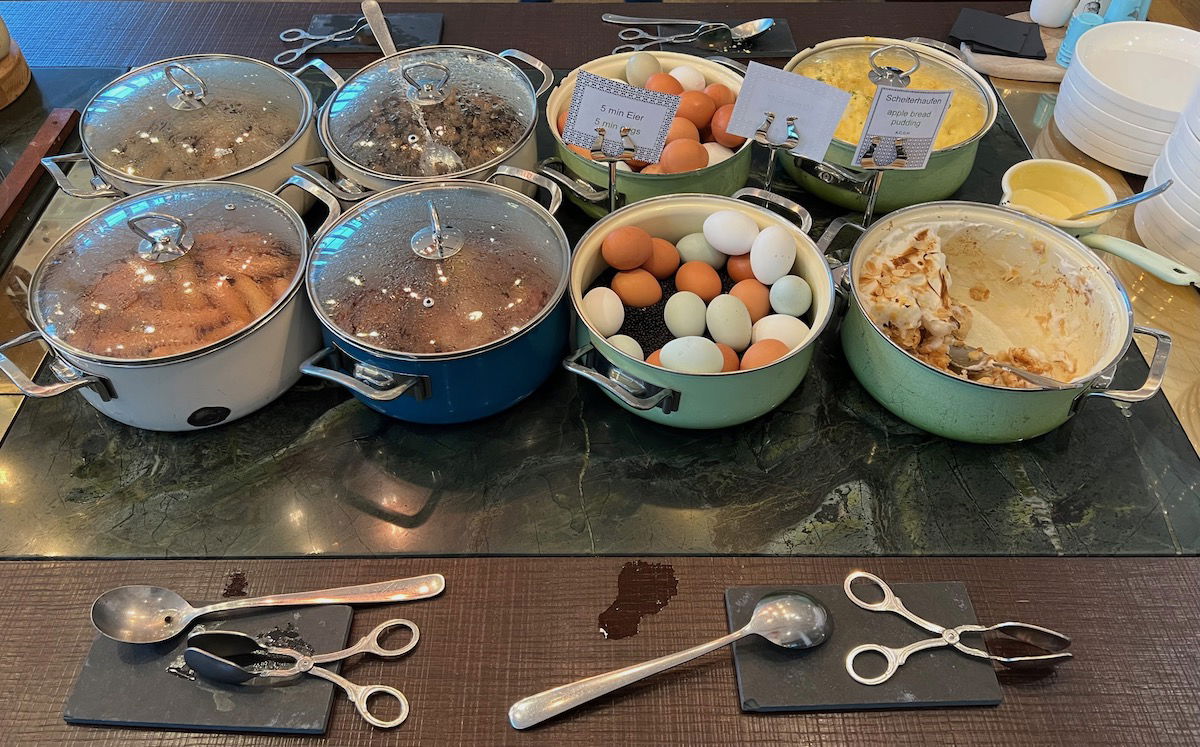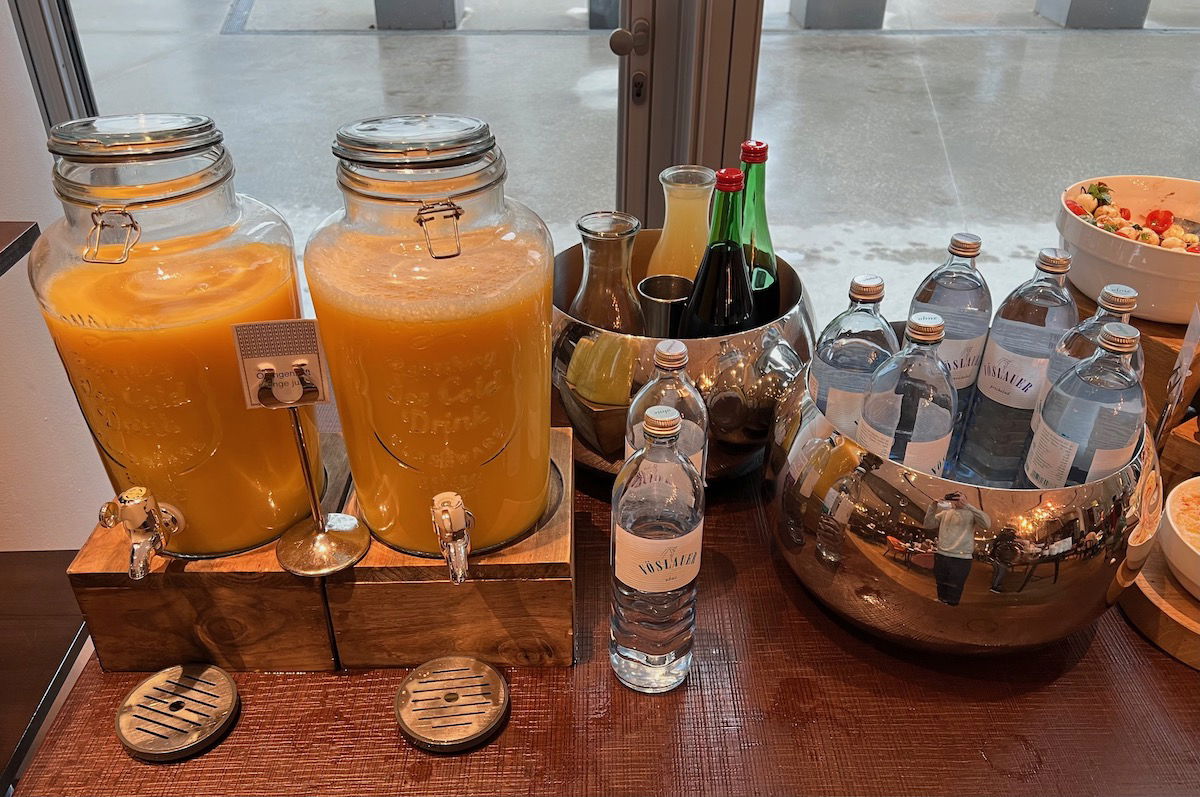 I was offered a drink within minutes of sitting down. I ordered a cappuccino, which tasted very good.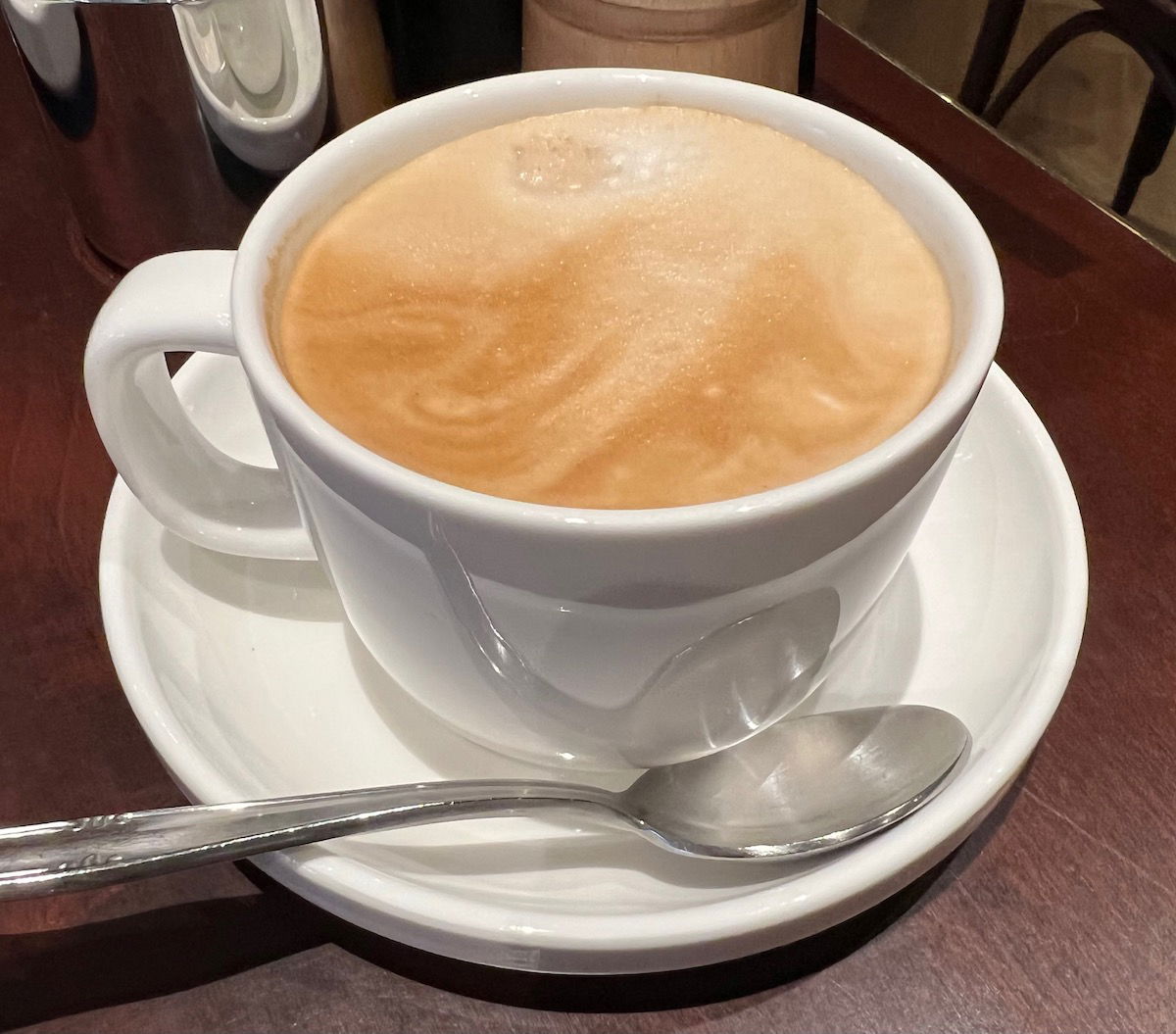 While there's not a menu, I was asked if I wanted any egg dishes. The server rattled off a few options (omelet, scrambled eggs, etc.), and I selected the poached egg with avocado, which was also very good.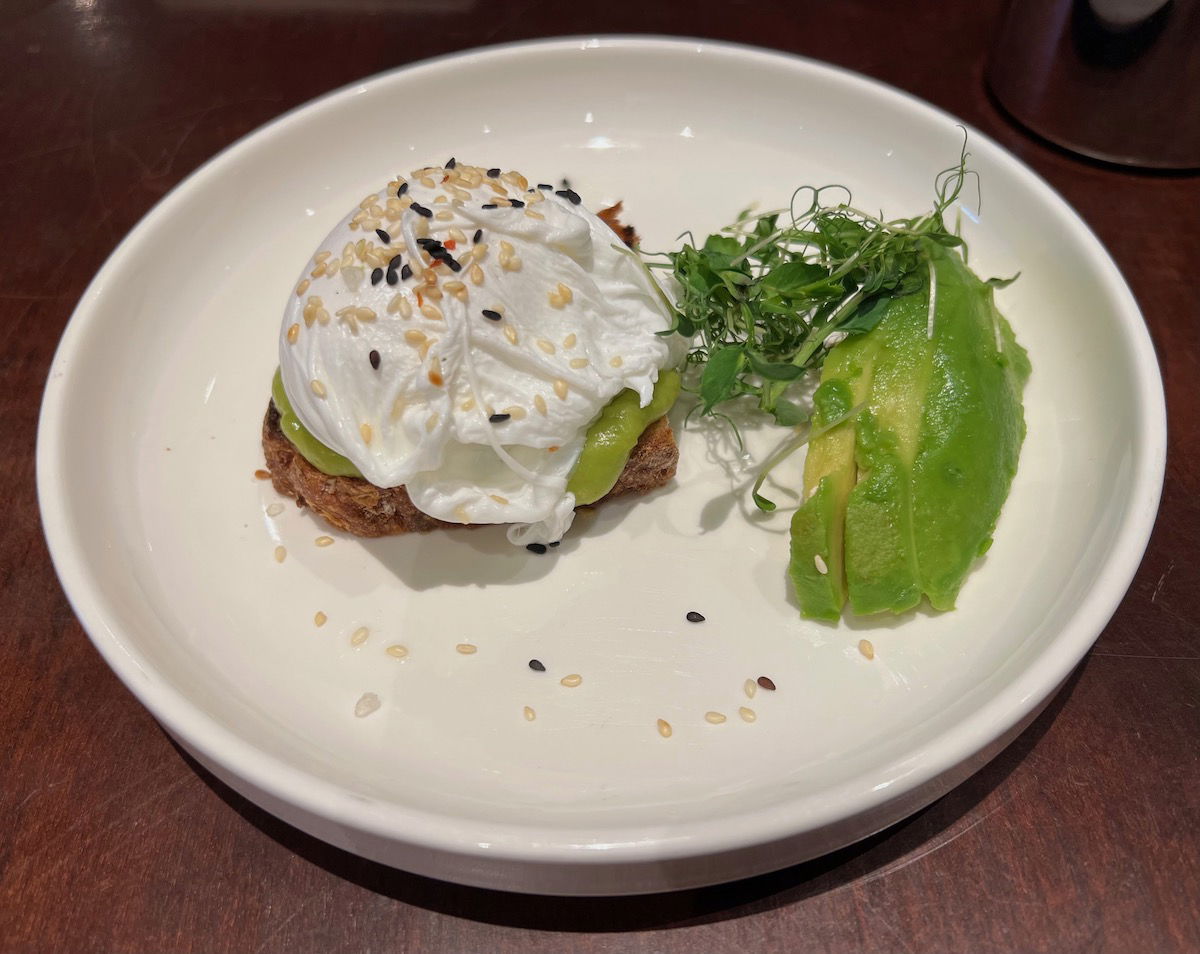 Andaz Vienna Aurora Rooftop Bar
Aurora Rooftop Bar is a legitimately distinctive feature of the Andaz, which you won't find at any hotel closer to the center of town. Aurora Rooftop Bar is located on the 16th floor, and is open daily from 4PM until 12AM.
The bar describes itself as being inspired by the Northern Lights, with Nordic design, an open fireplace, and a rooftop terrace. Even in January, this was such a gorgeous space, and it was busy with locals.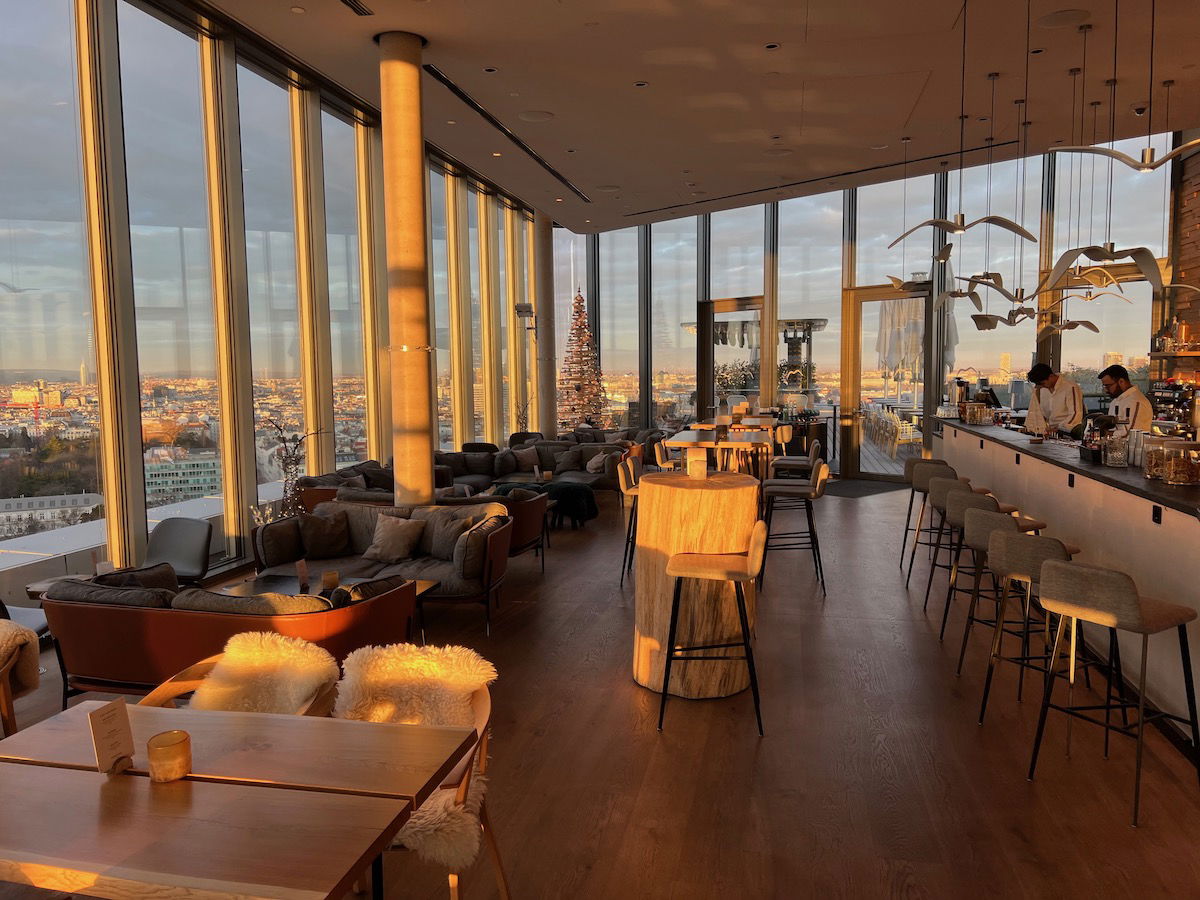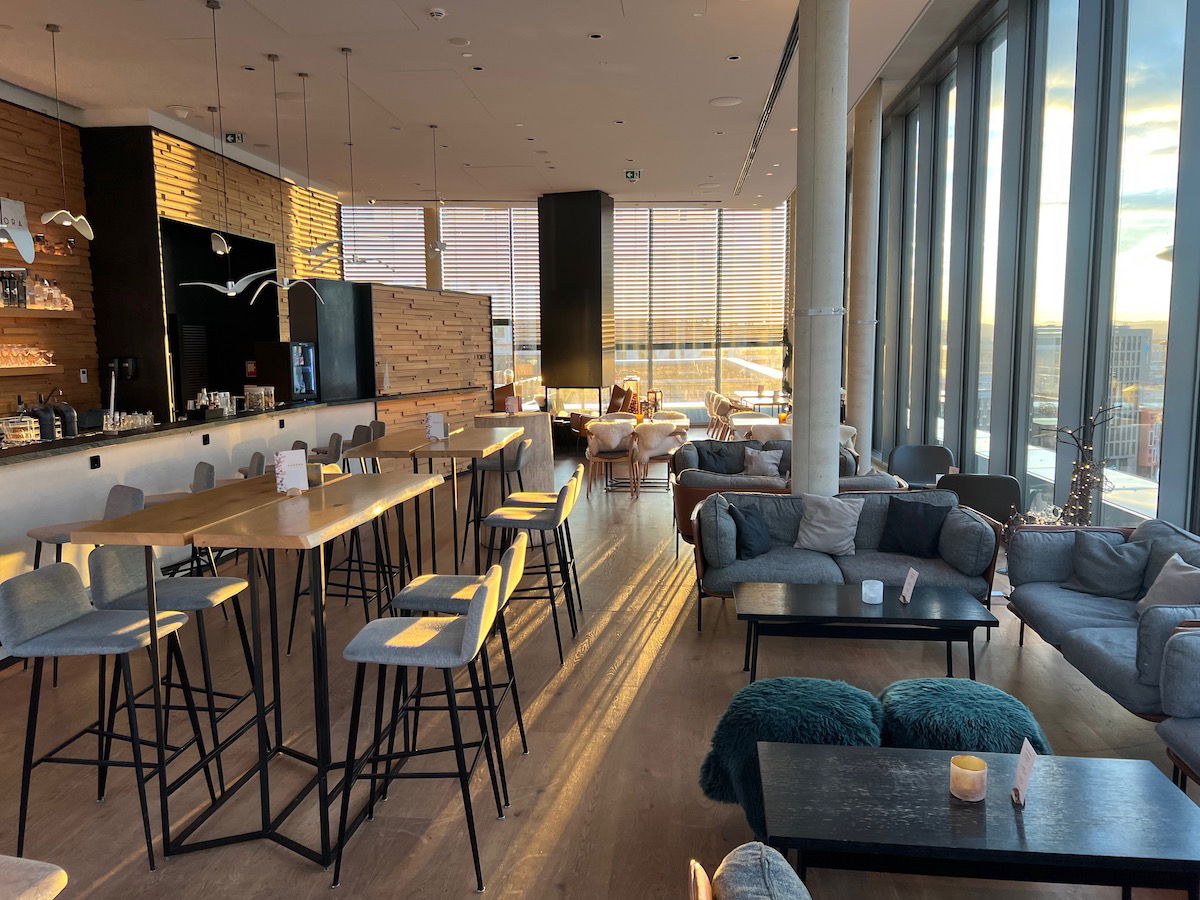 I imagine the outdoor space is very popular in summer, as there aren't many places in Vienna with views like this.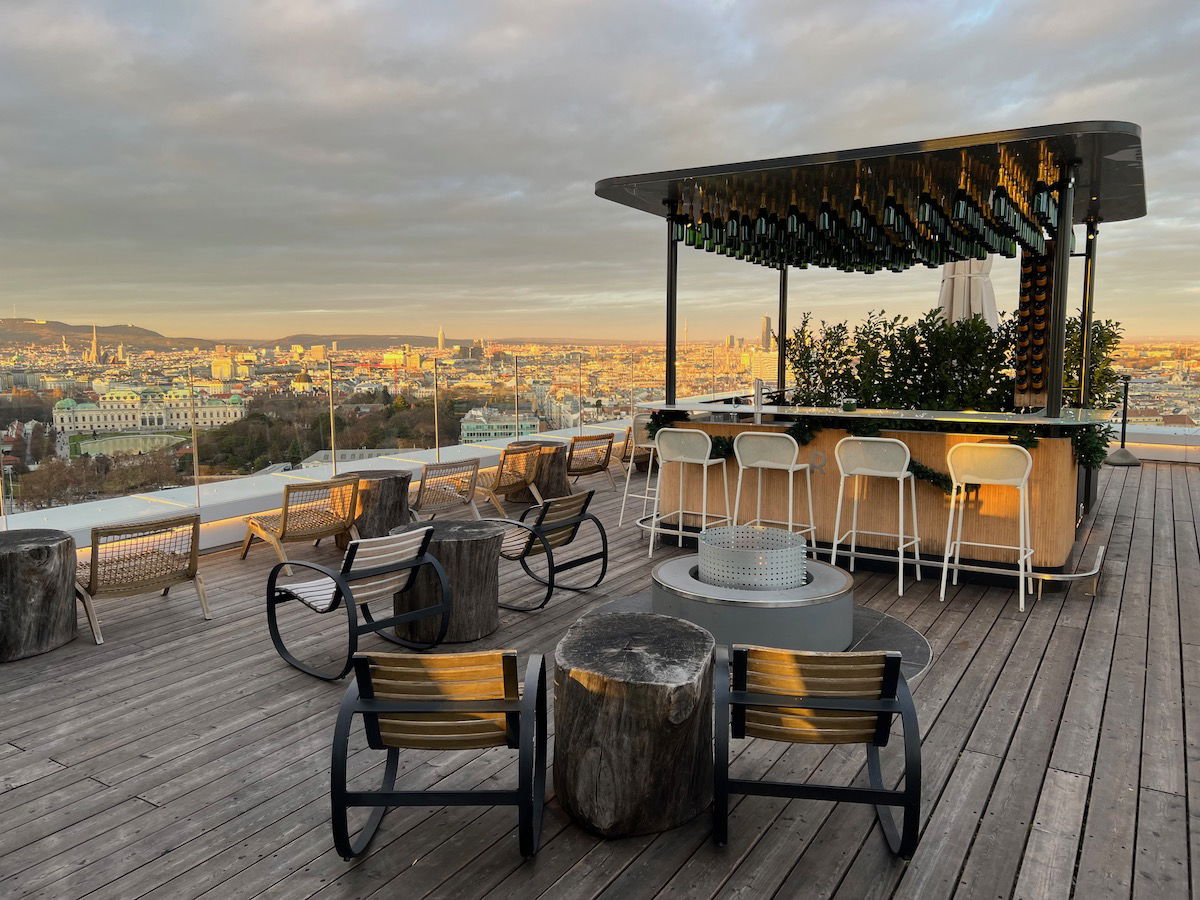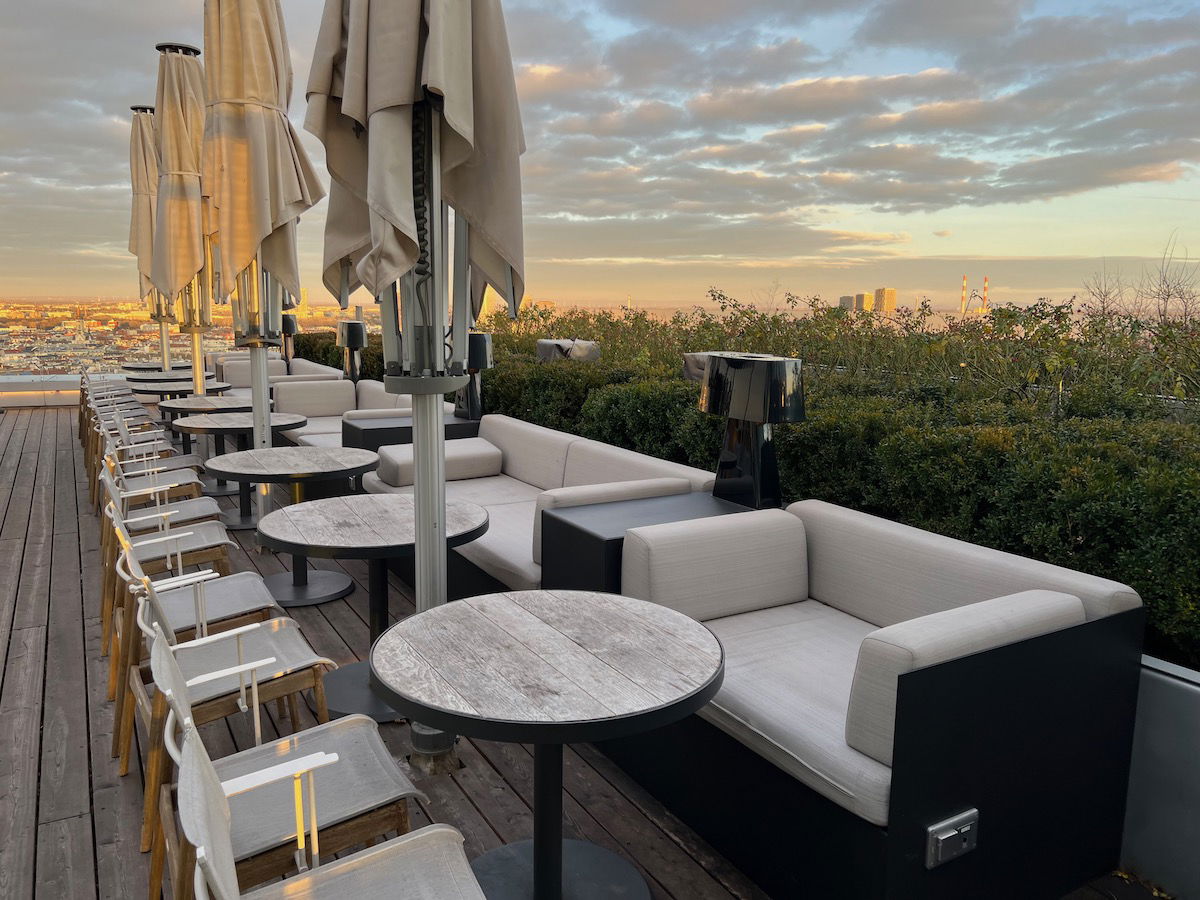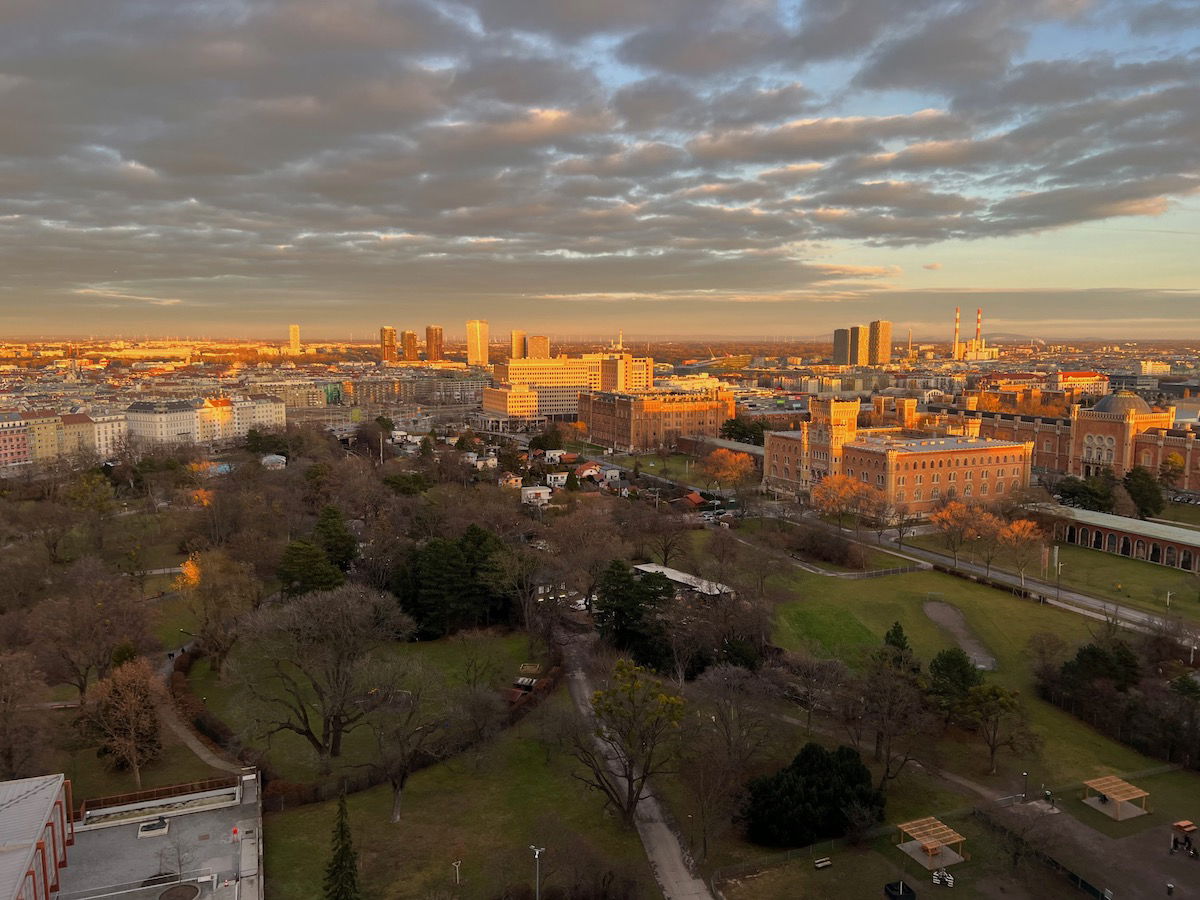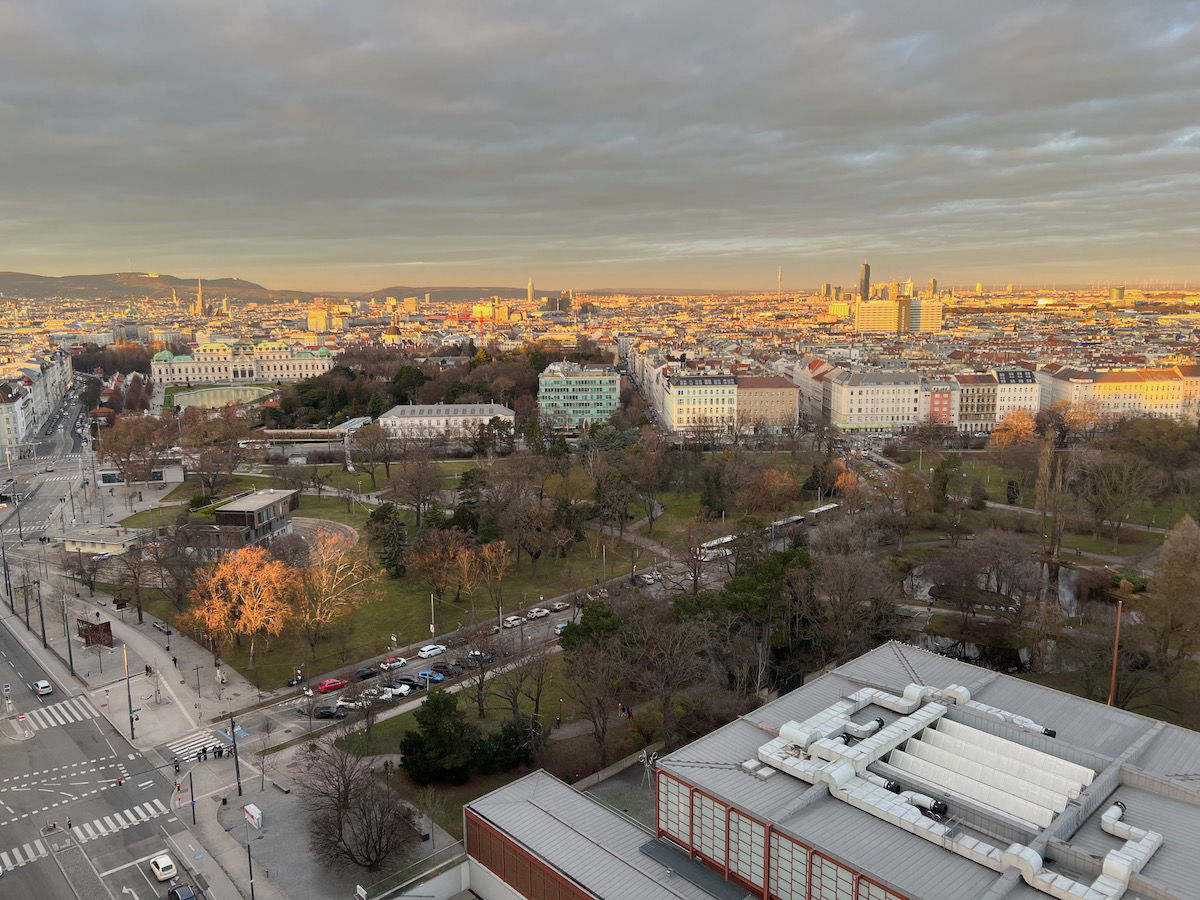 I of course wanted to be able to report back, so while I wasn't particularly hungry and didn't want to drink, I decided to go for a cocktail. You can find the menu here. I appreciated the innovative cocktail list, and I ordered a Torino Spritz, which was very good.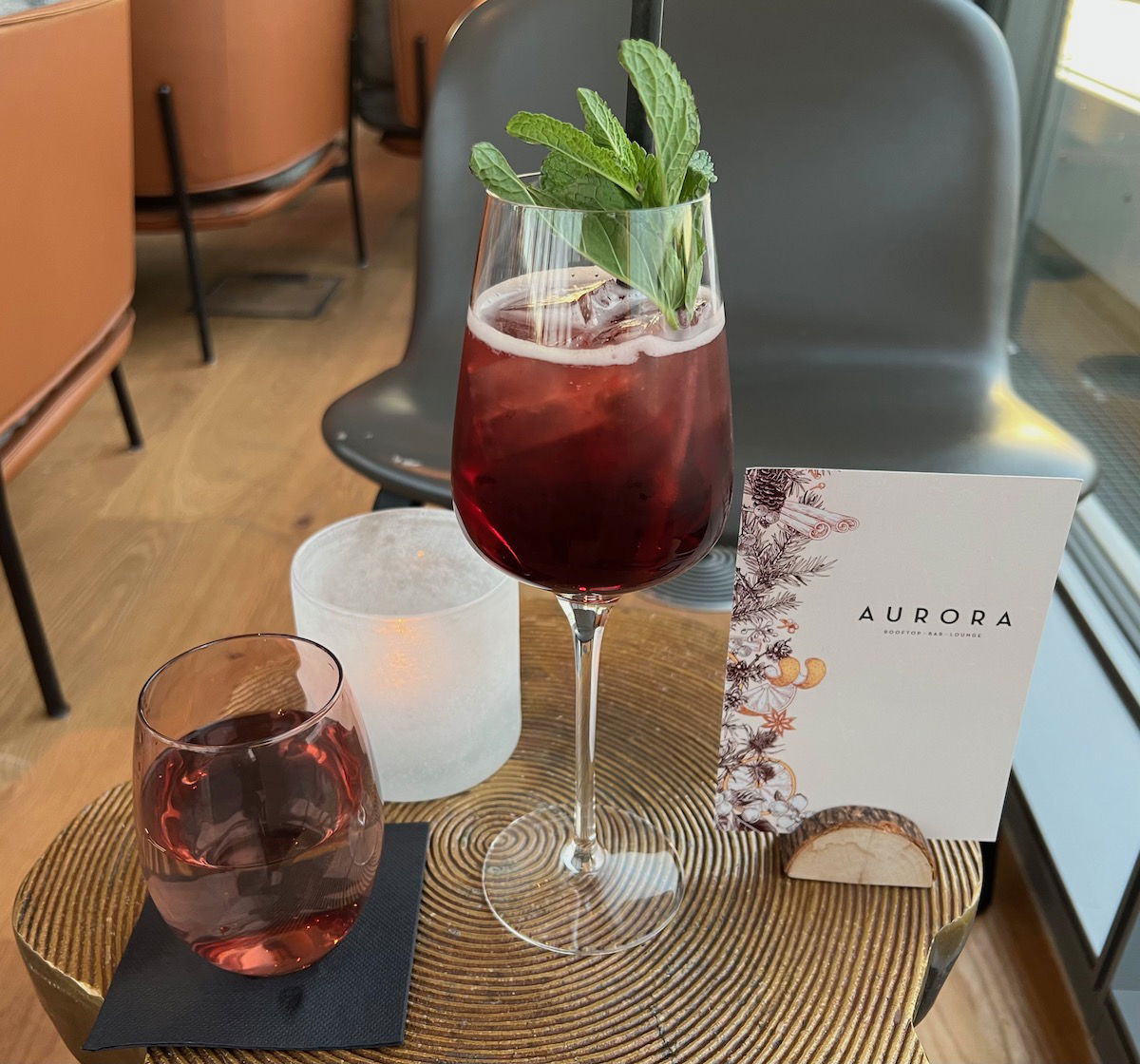 Andaz Vienna lobby bar & happy hour
In addition to the signature restaurant and rooftop bar, the Andaz also has a lobby bar, with lots of seating. You can come here throughout the day to order a drink, whether it's a coffee or glass of wine.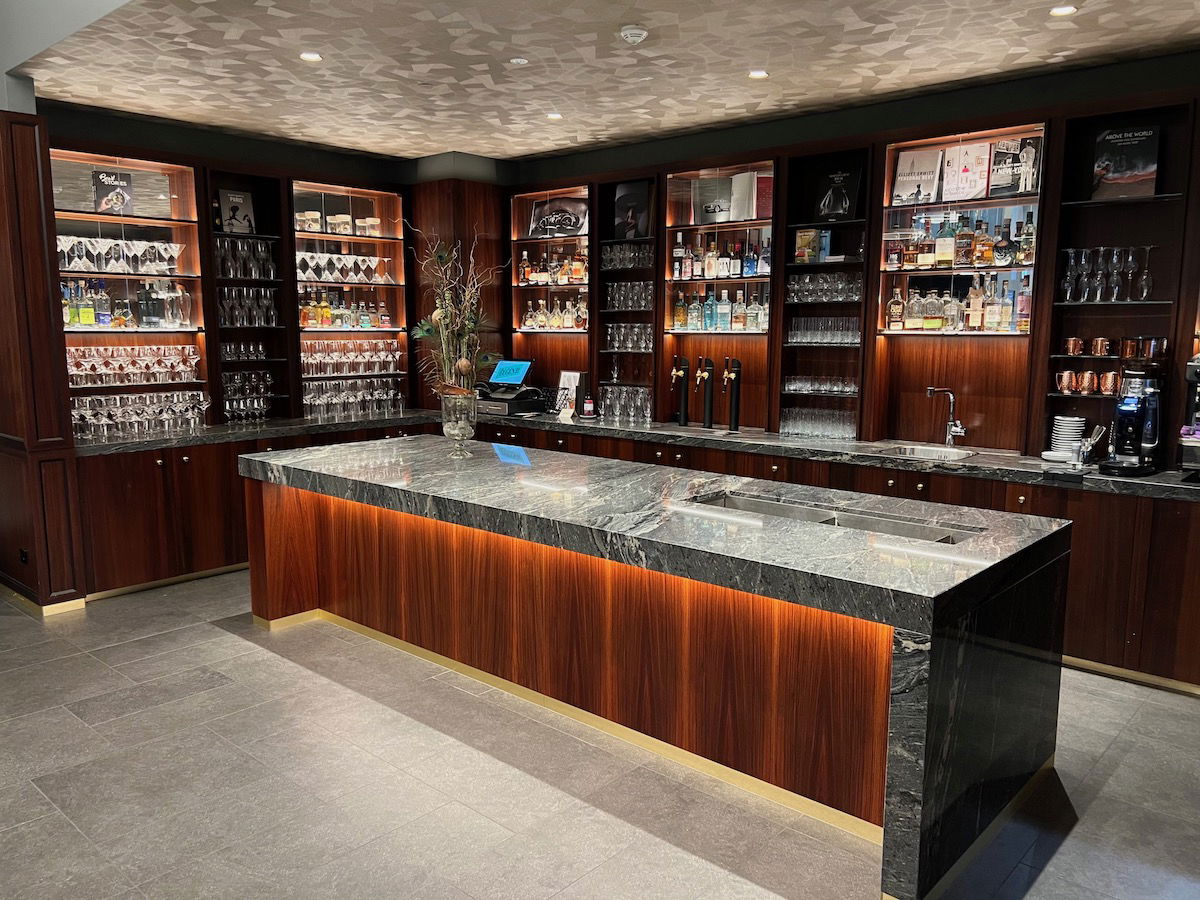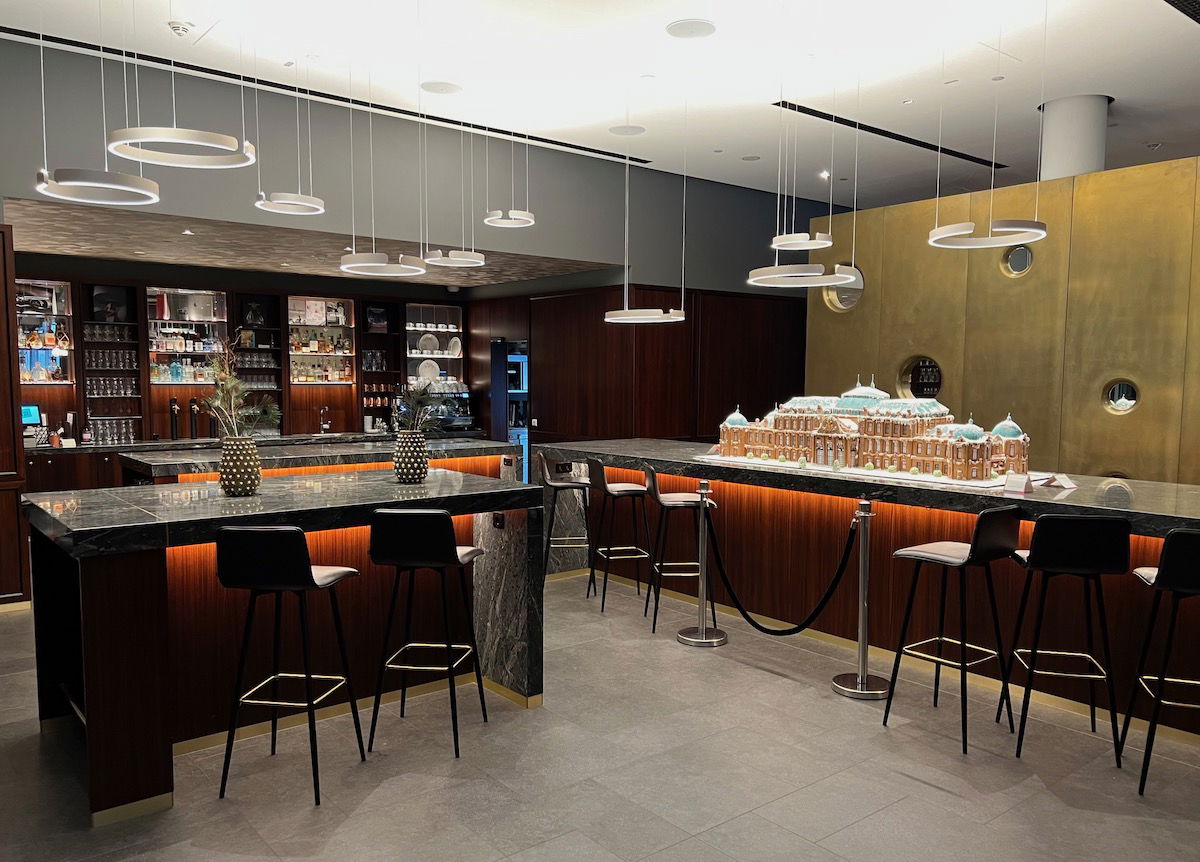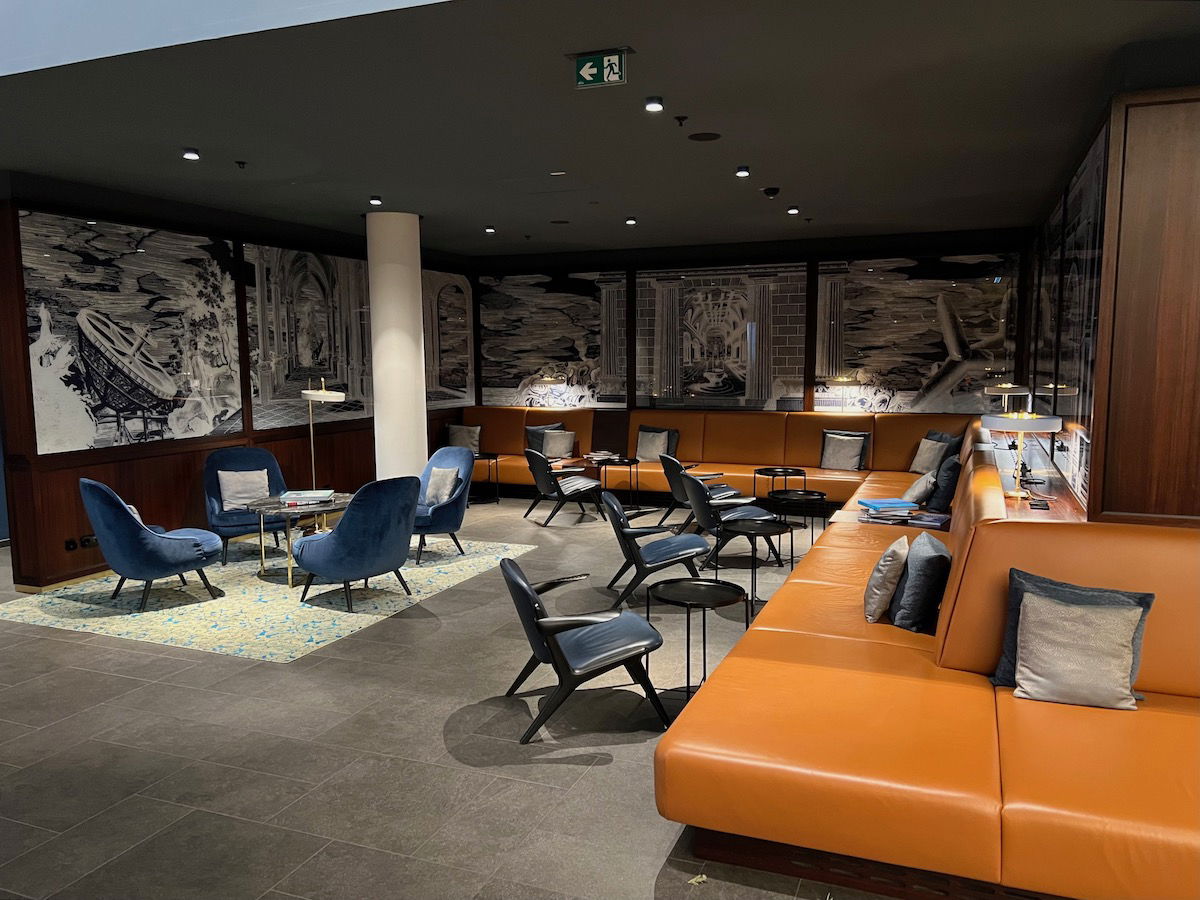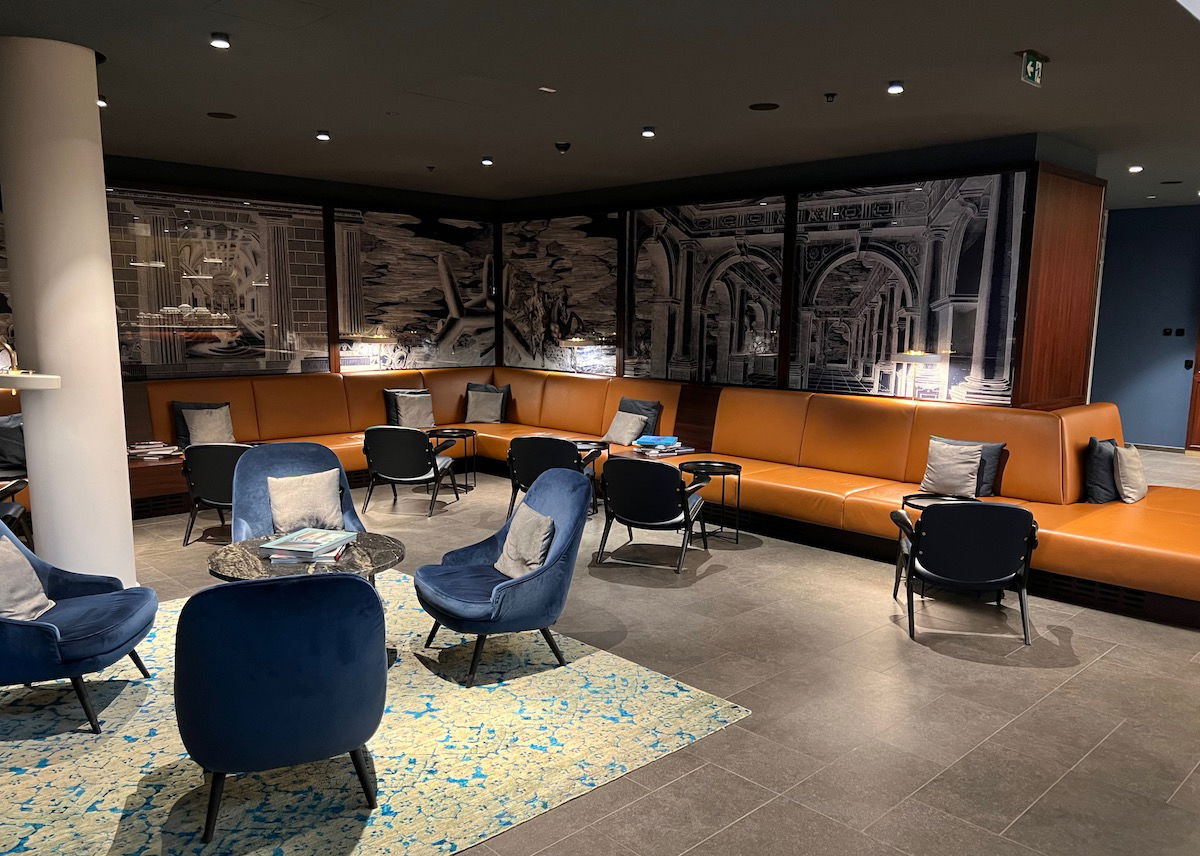 It was also pretty awesome how the hotel had a gingerbread house of Schloss Belvedere. There was a sign indicating that this took 140 hours to make, and contained 32.5kg of lebkuchen and 12.8kg of chocolate. Wow!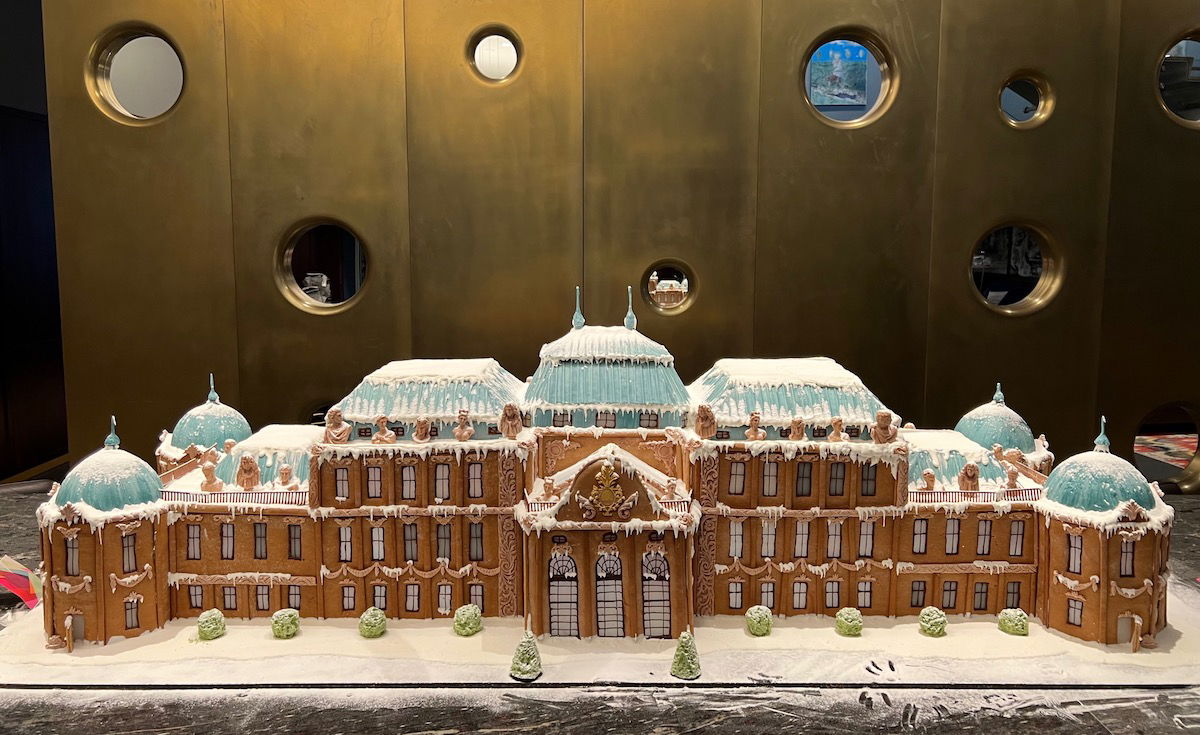 Andaz properties are known for offering complimentary happy hours, and that was the case here too. However, rather than having a traditional happy hour with beer & wine, this one was a bit more festive, and available from 4PM until 6PM daily.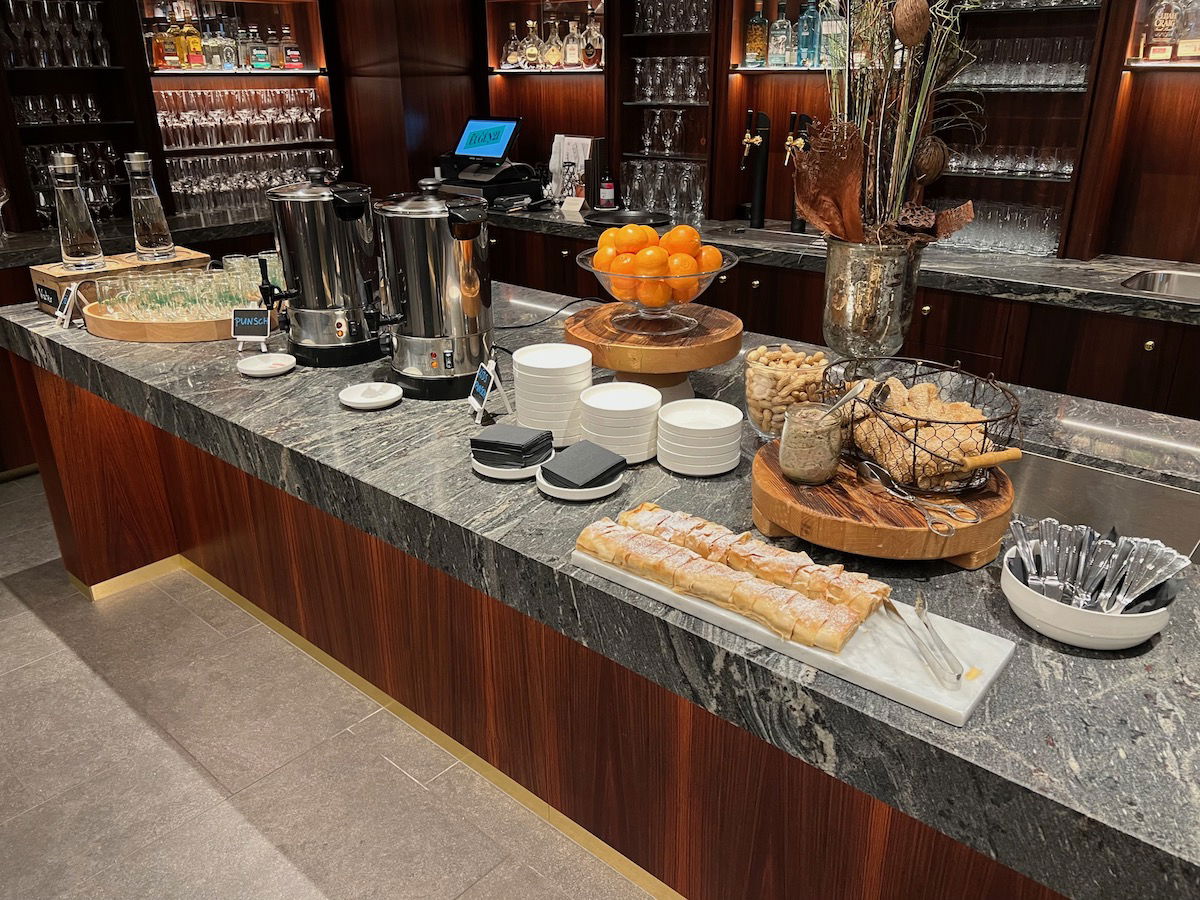 It featured apple strudel, bread, and punch (with an alcoholic and non-alcoholic option).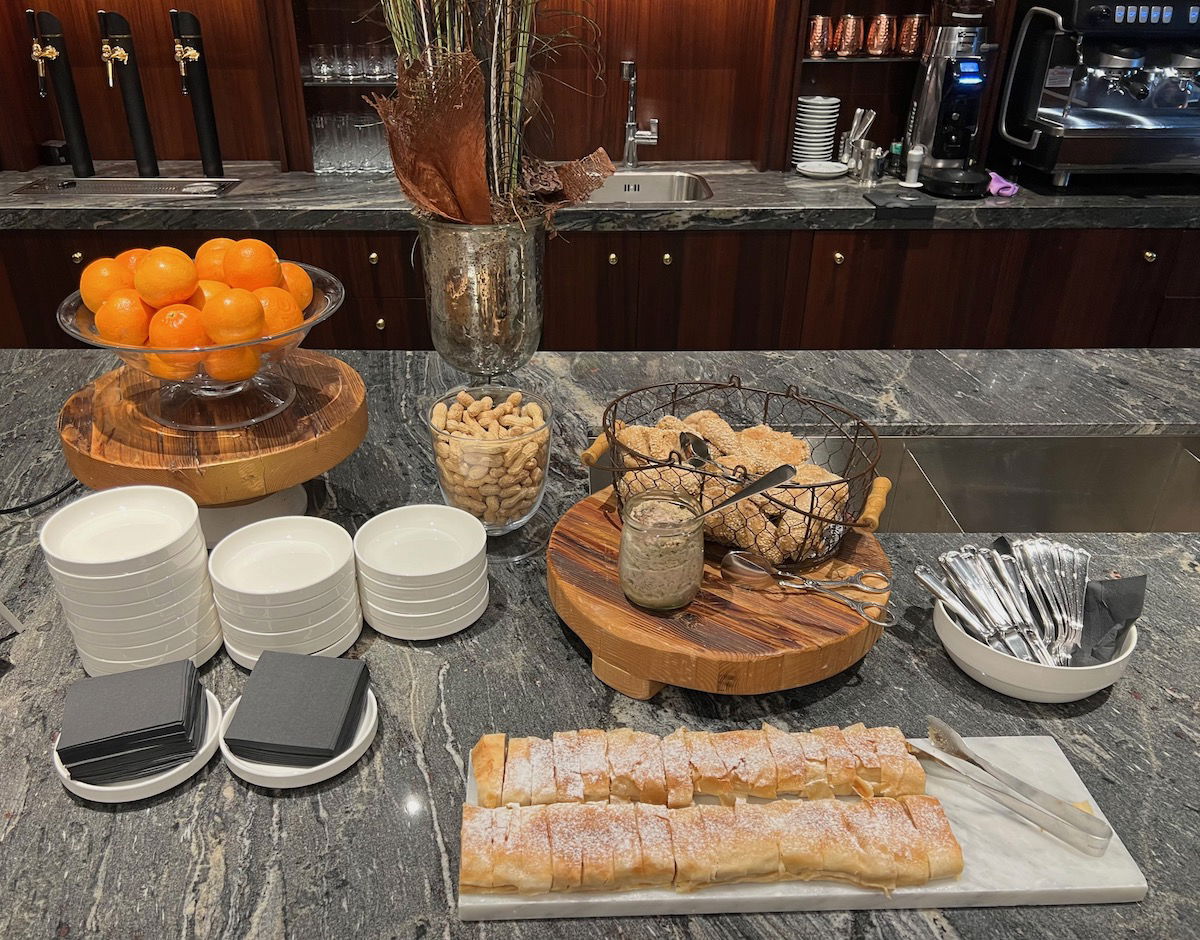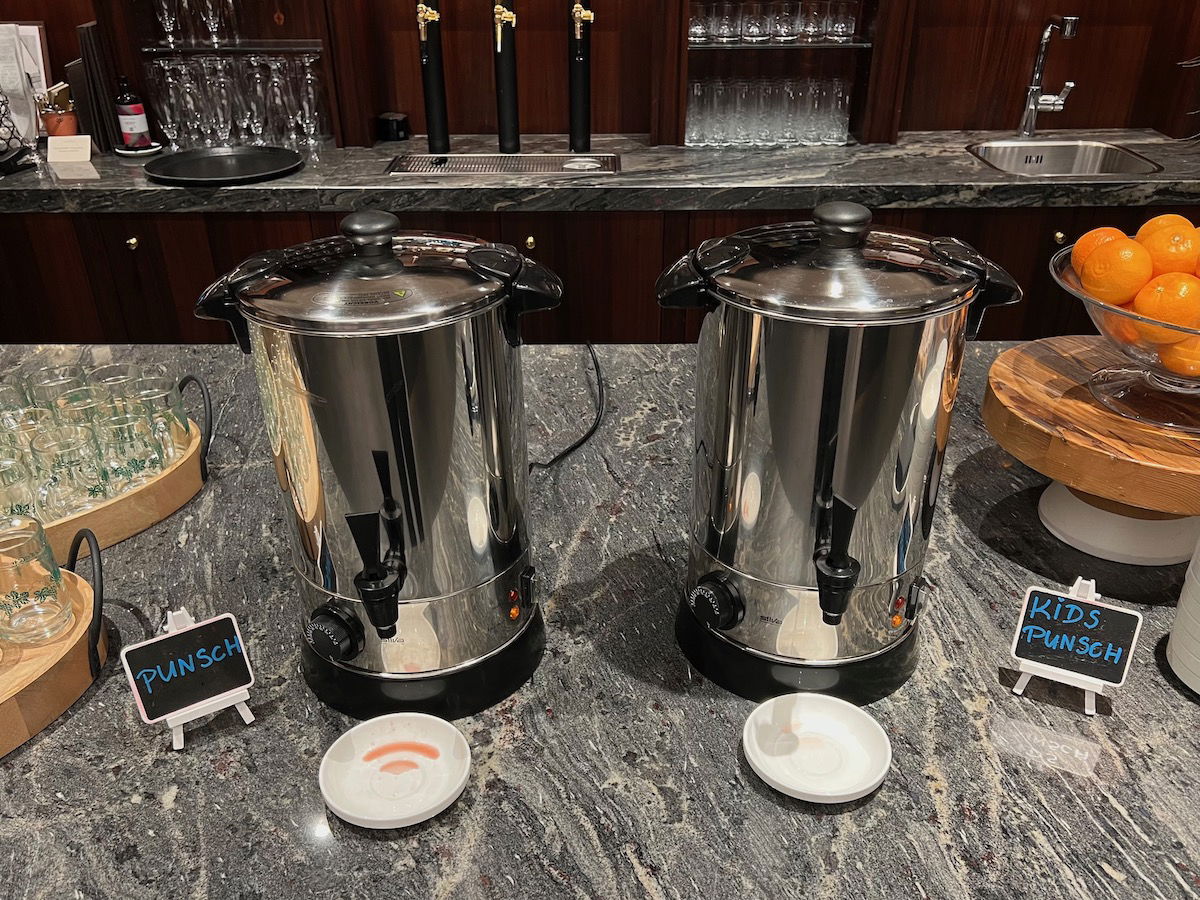 Bottom line
I greatly enjoyed my one night stay at the Andaz Vienna. Not only did I get a great deal (since I was using an expiring Category 1-4 free night award), but it was also ideal when coming from the airport, given that it's right next to the train station.
This hotel has genuinely friendly staff, fun design in both public areas and rooms, great elite recognition, a nice breakfast, and a pretty epic rooftop bar. The only real downside to this hotel is the location, as this isn't where most tourists will want to be.
If you want to be right in the heart of all the action, this isn't the place to stay. Meanwhile if you're okay being a little ways from the center of old town, then this hotel may very well be for you.
While I enjoyed my stay at the Andaz, I'm not sure I'd stay there again, since I do value a great location, especially in a city like Vienna. However, as this area continues to develop, maybe it'll become more interesting over time.
What do you make of the Andaz Vienna?