While transiting Bahrain on Gulf Air during my current review trip, I finally had the chance to check out Bahrain's impressive new airport terminal. While the terminal started to open in 2021, it was officially inaugurated in mid-2022.
This might just be one of the most efficient and functionally designed hub terminals I've ever seen. Admittedly Gulf Air is quite a small airline, so the airport isn't on the same scale as what you'd find in Doha or Dubai. Let me share some of the basics of the new terminal, and then I'll talk about some of the things that stood out to me.
Basics of Bahrain Airport's new terminal
In 2016, Bahrain started construction on its new $1.1 billion airport terminal, and the project ended up taking around five years to complete.
In reality, this is more than a new terminal — from a passenger experience standpoint, it's basically a new airport. That's because the airport has completely transitioned from using the old terminal to using the new terminal (that's different than Panama City, for example, where the new terminal complements the old terminal). In other words, for passengers the new terminal is the entire airport.
The new terminal is around 207,000 square meters (~2.2 million square feet), roughly four times the size of the previous terminal. It's designed to accommodate up to 14 million passengers per year, though it's nowhere close to being at capacity yet. For example, in 2023, the airport is hoping to serve nine million passengers, only around 65% of the potential capacity.
Bahrain Airport features a total of 12 gates with direct access to the terminal, in addition to some remote gates (though they're not used much right now, since the airport isn't at capacity).
Bahrain Airport has beautiful architecture
The Bahrain Airport terminal is mesmerizing, plain and simple. I couldn't help but look up the entire time, as the ceiling has a unique wave-like pattern.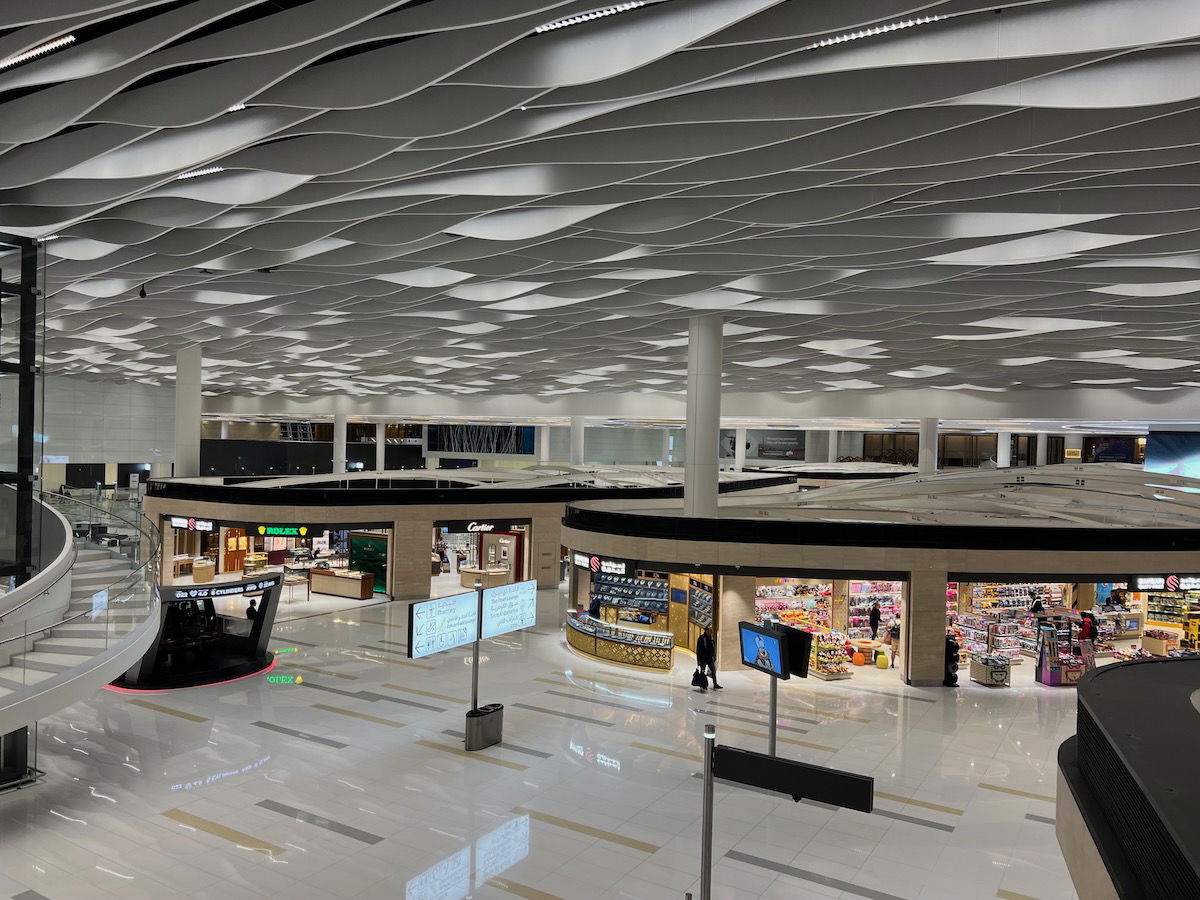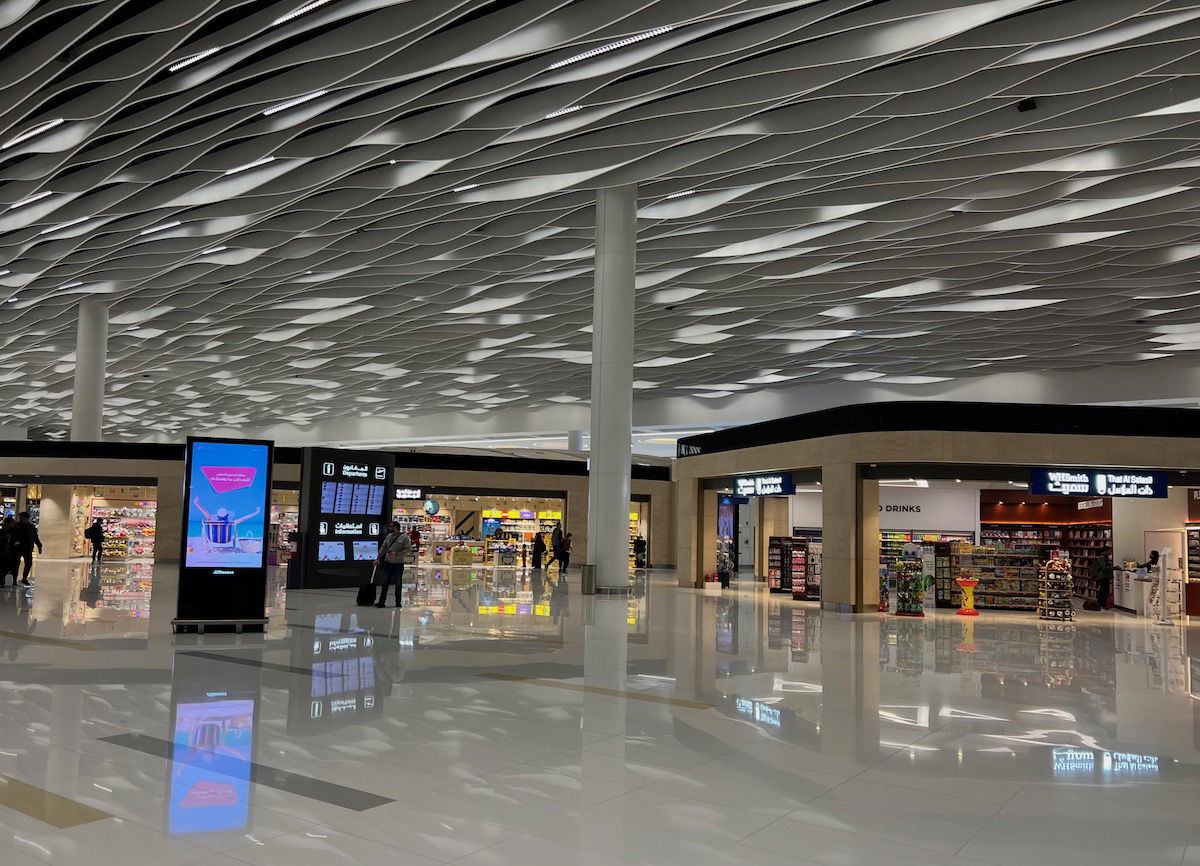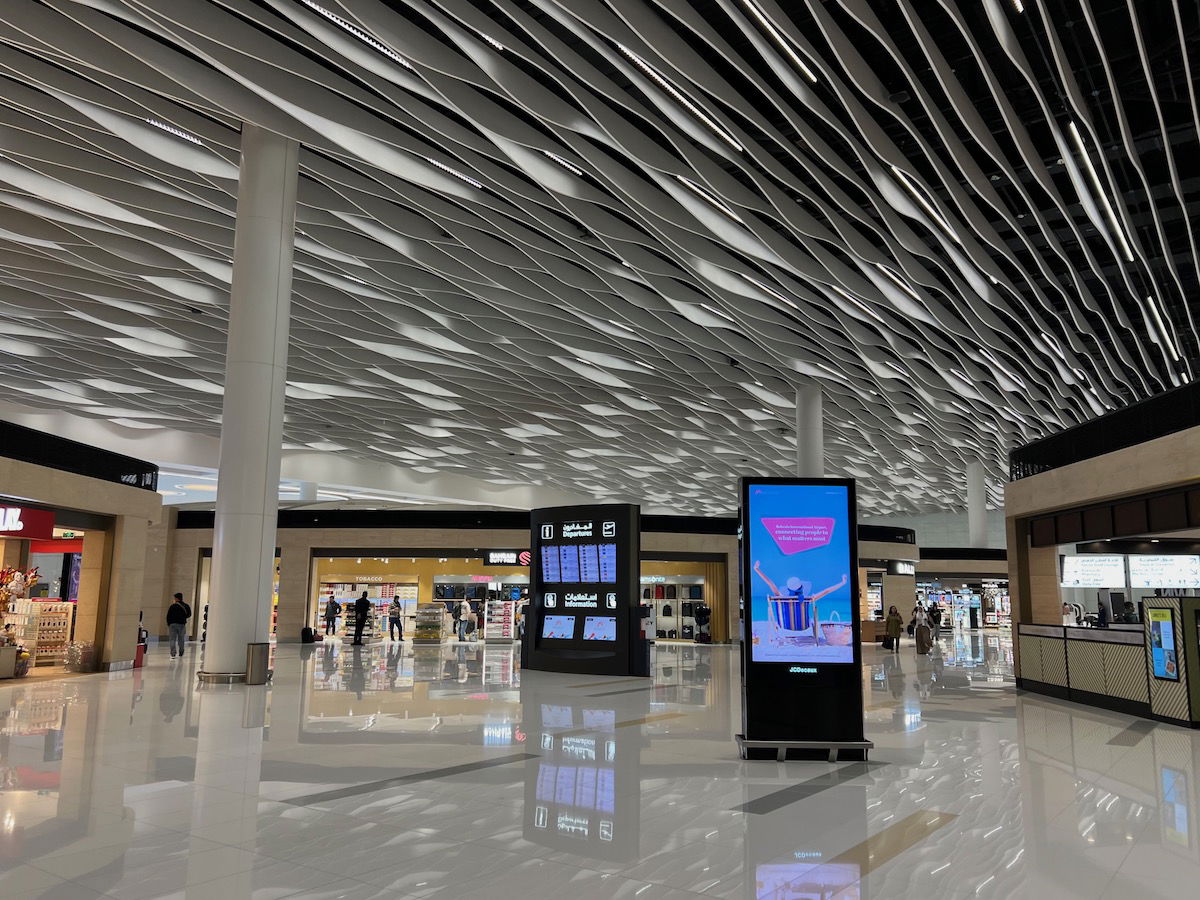 Bahrain Airport feels like a mini-hub
Bahrain Airport definitely feels like it's designed to accommodate transit passengers, but on a much smaller scale than other hubs in the Middle East. Arriving flights let off on the lower level, and then you take the escalator up to transit security. There's a separate transit security line for premium passengers, by the way.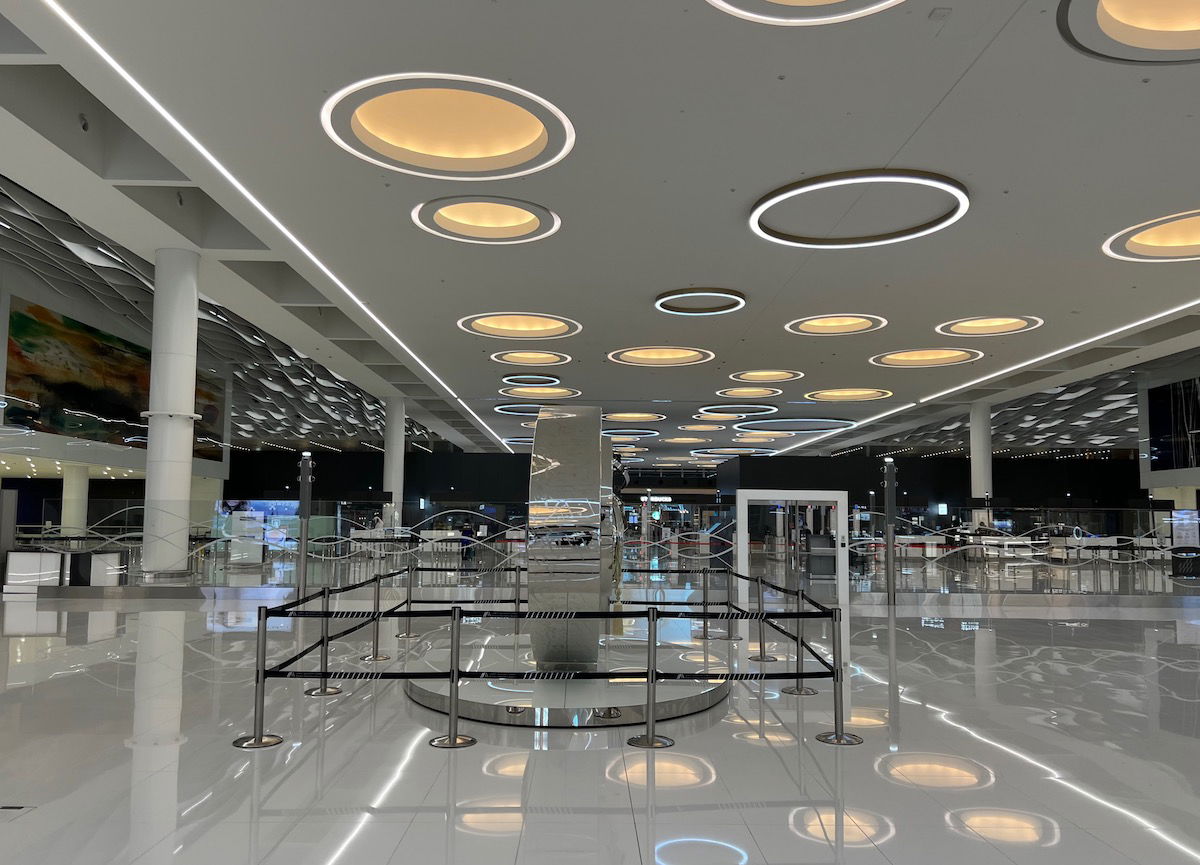 Once through security, there's a central "boulevard" with a bunch of high-end duty free shops.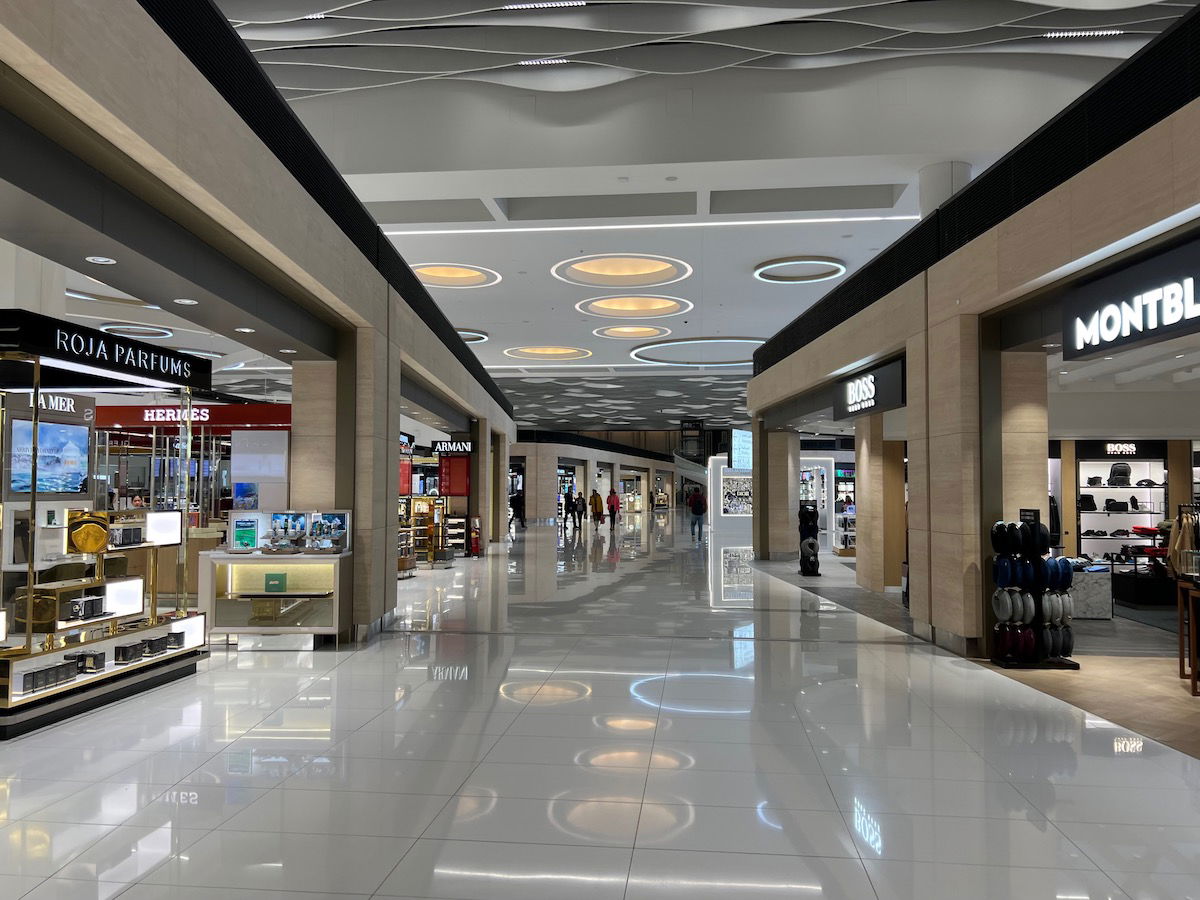 Once past that, the center of the terminal is a circular atrium, with a massive screen displaying images of Bahrain, ads, and more.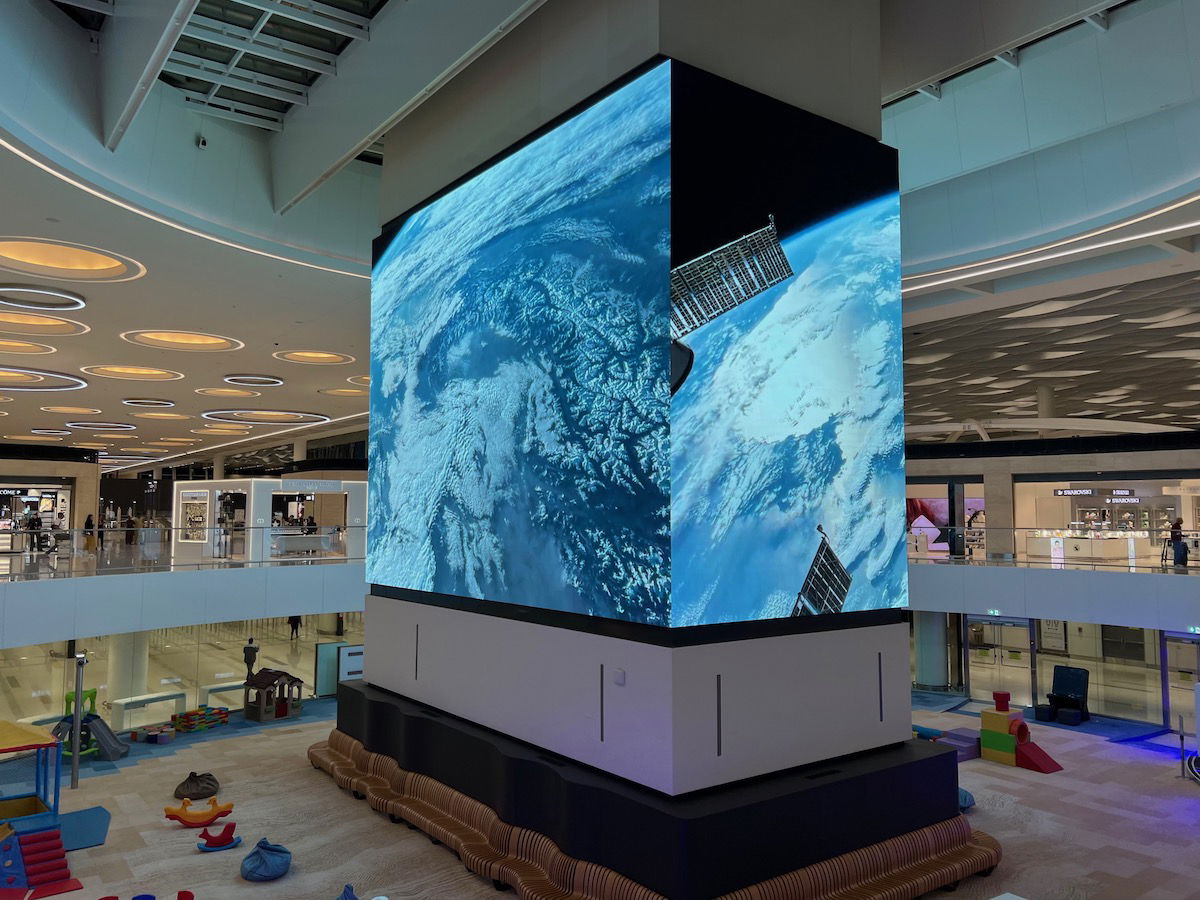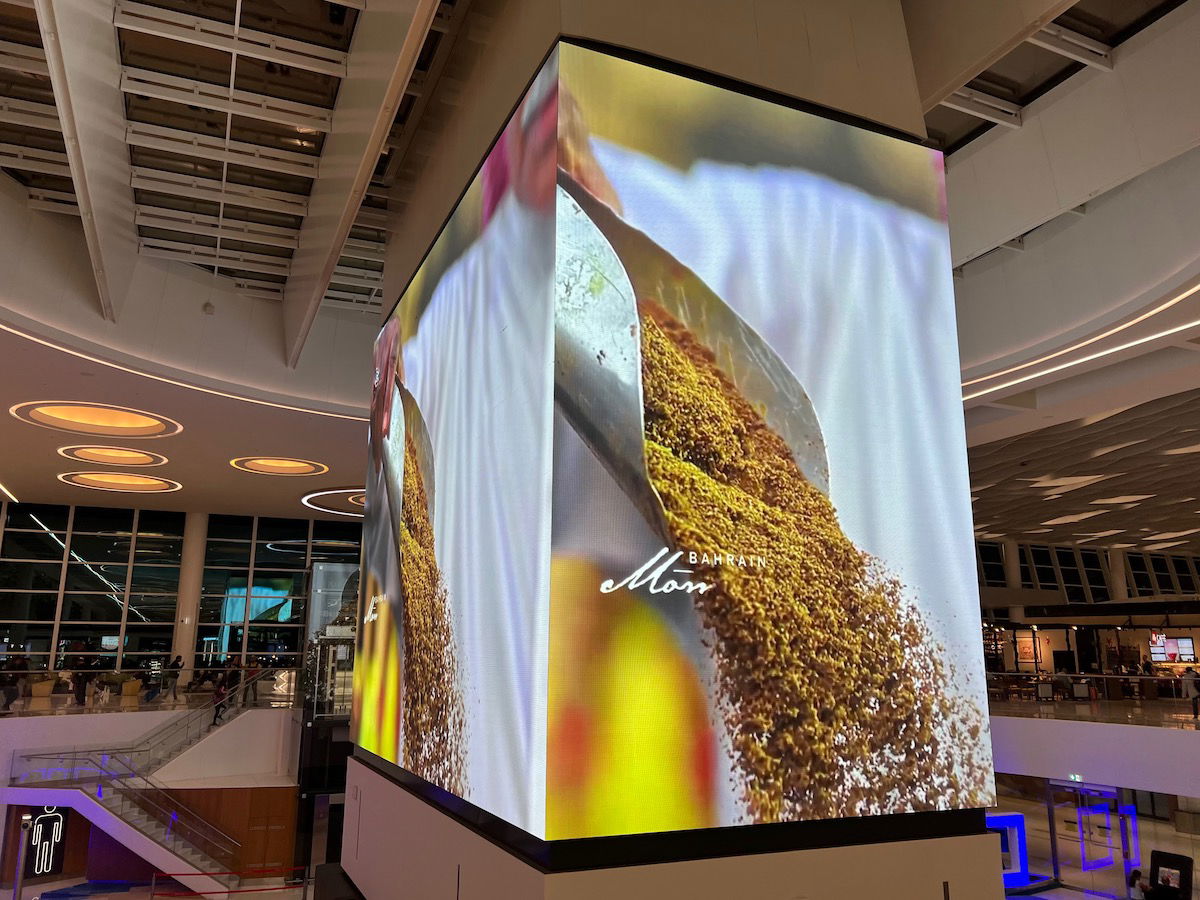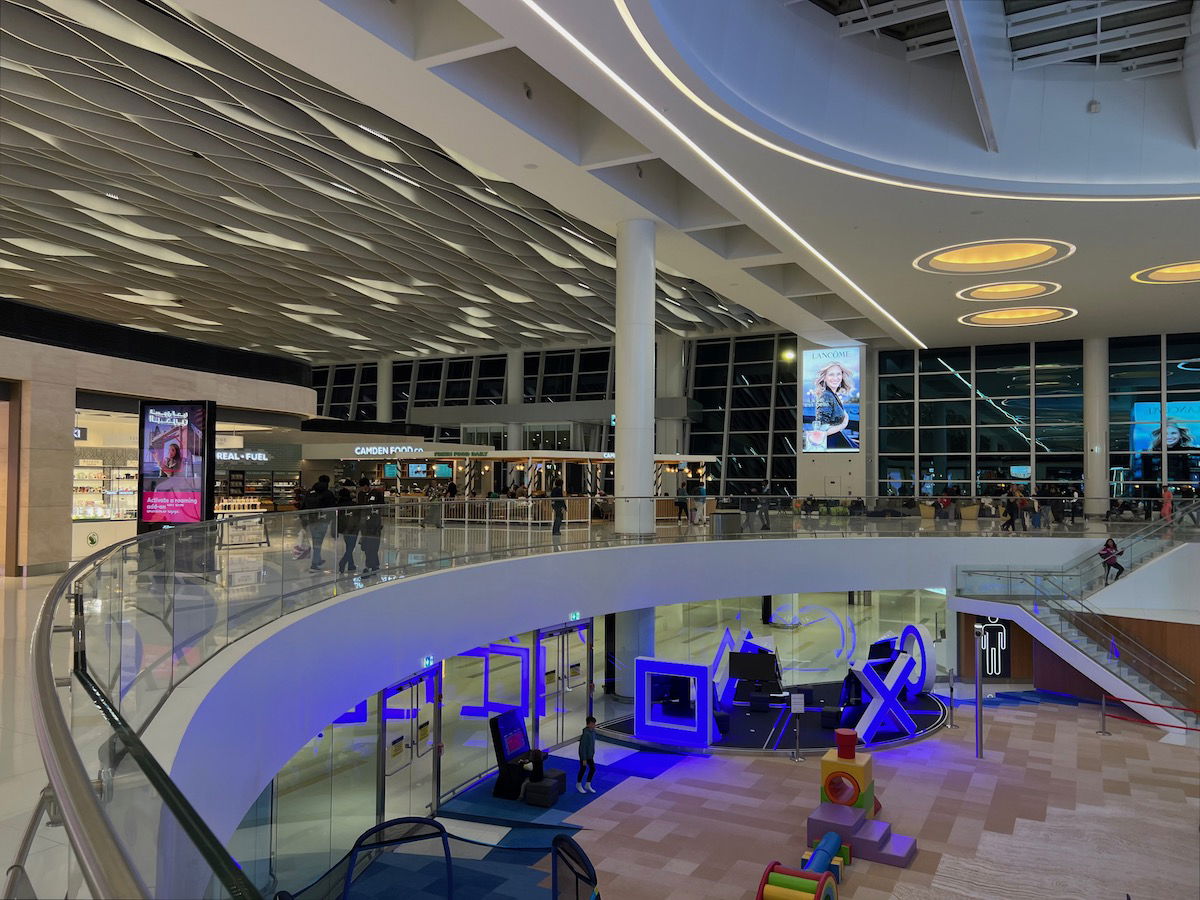 Once you're past that, you can either turn left or right. Gates 11-15 are to the left, while gates 16-22 are to the right. You really can't get lost here, and you're also not going to have to walk that far to get anywhere.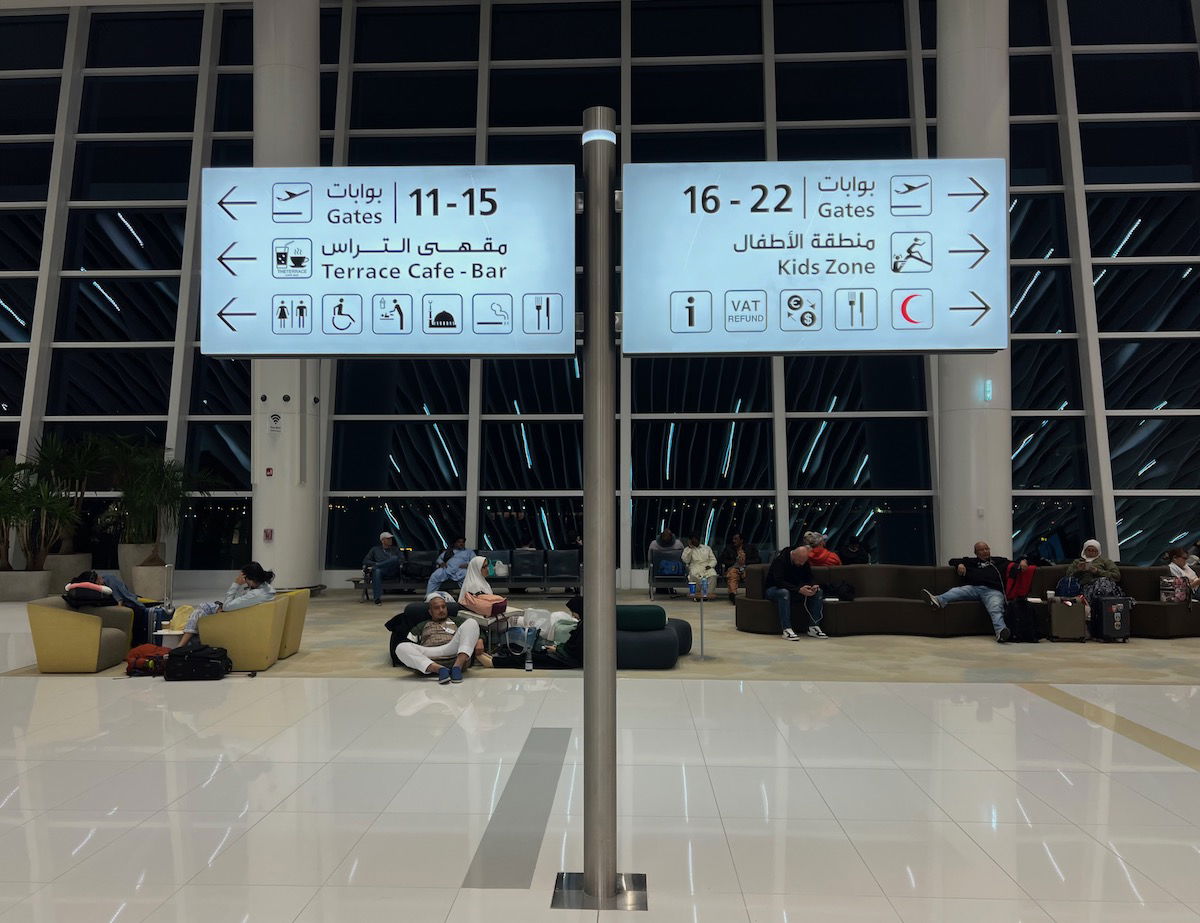 These terminal "wings" have incredibly high ceilings. There are moving walkways throughout these areas, to cut walking time even further.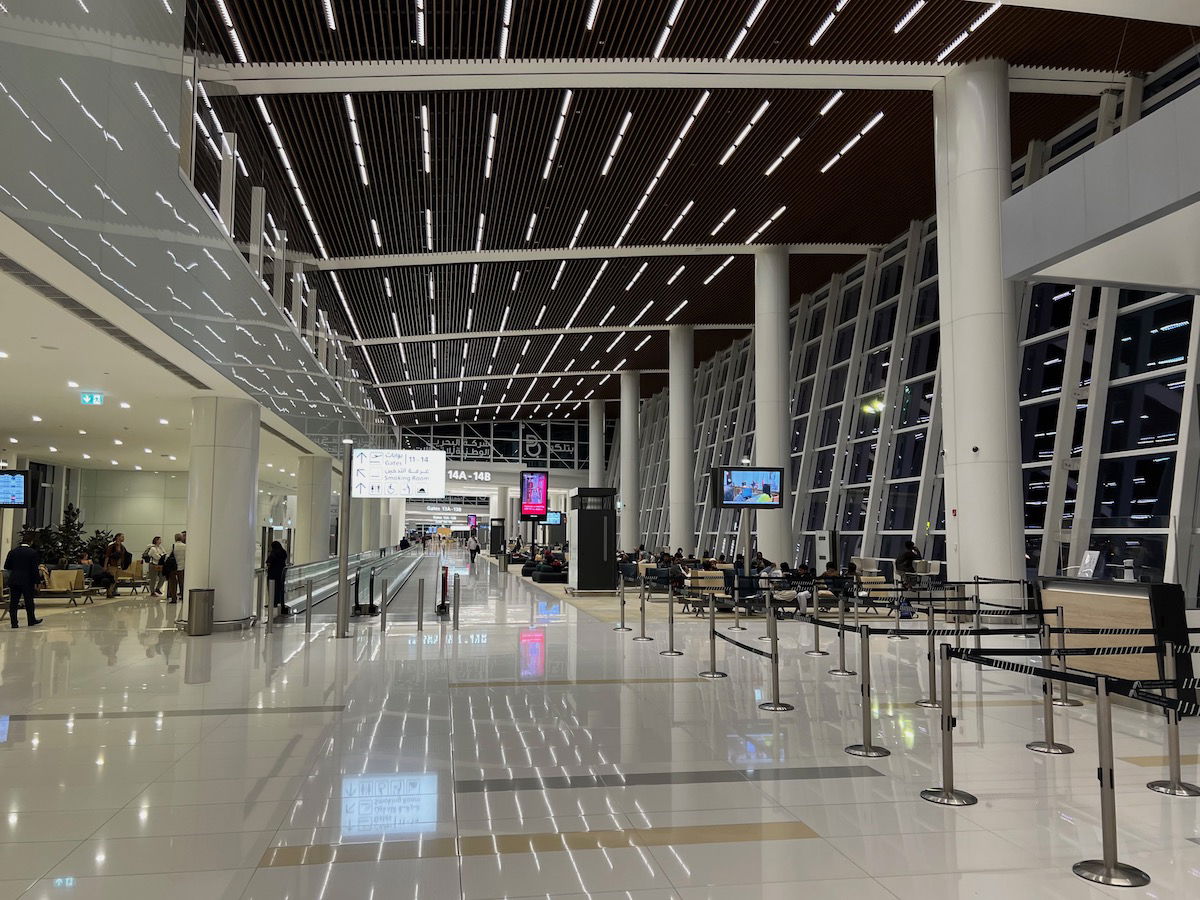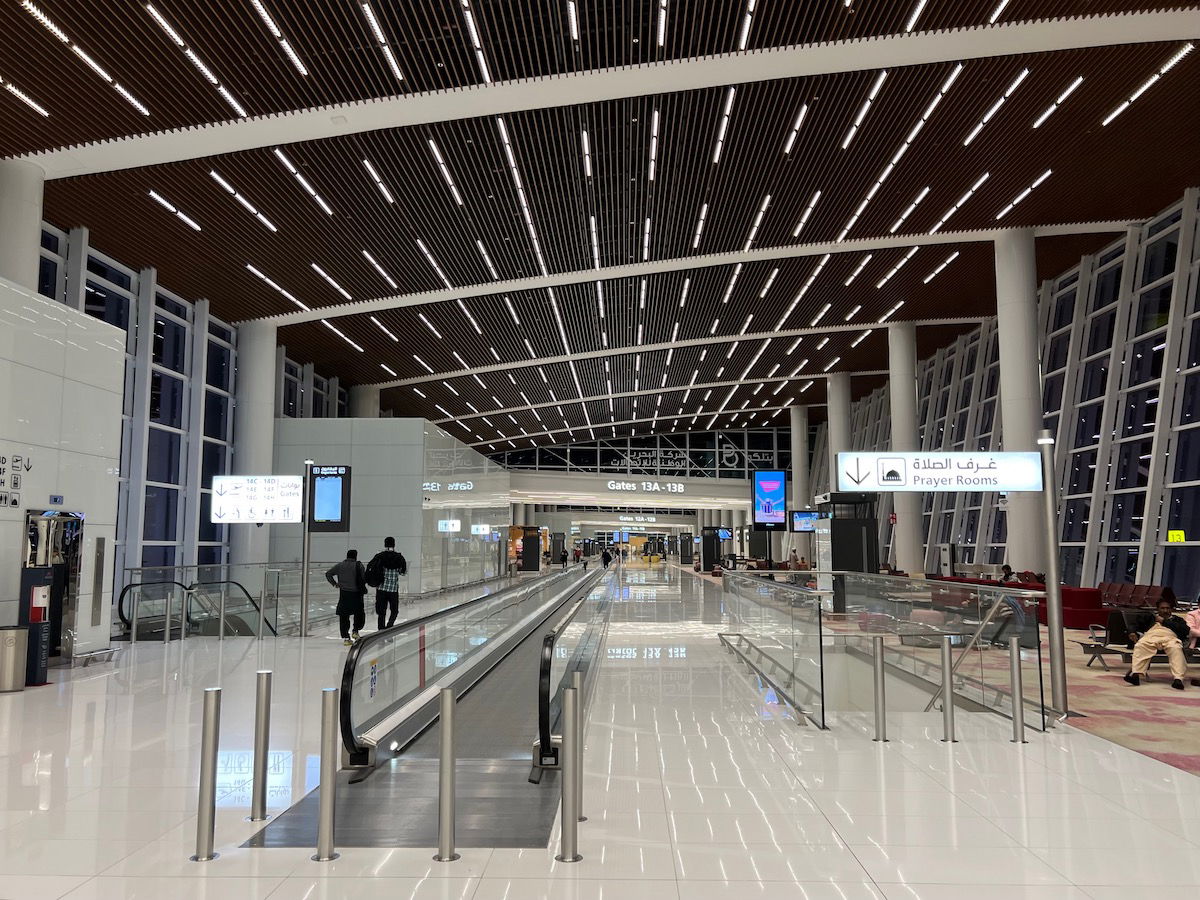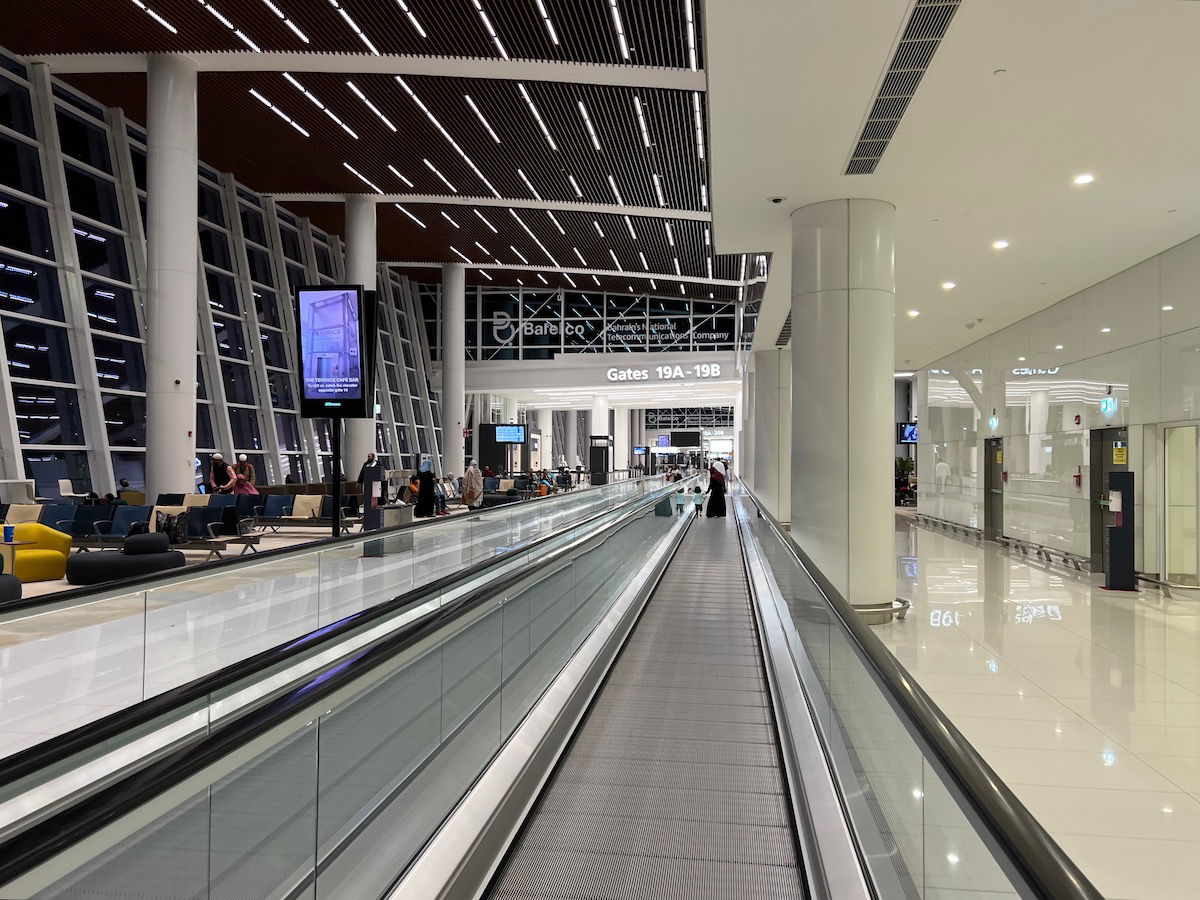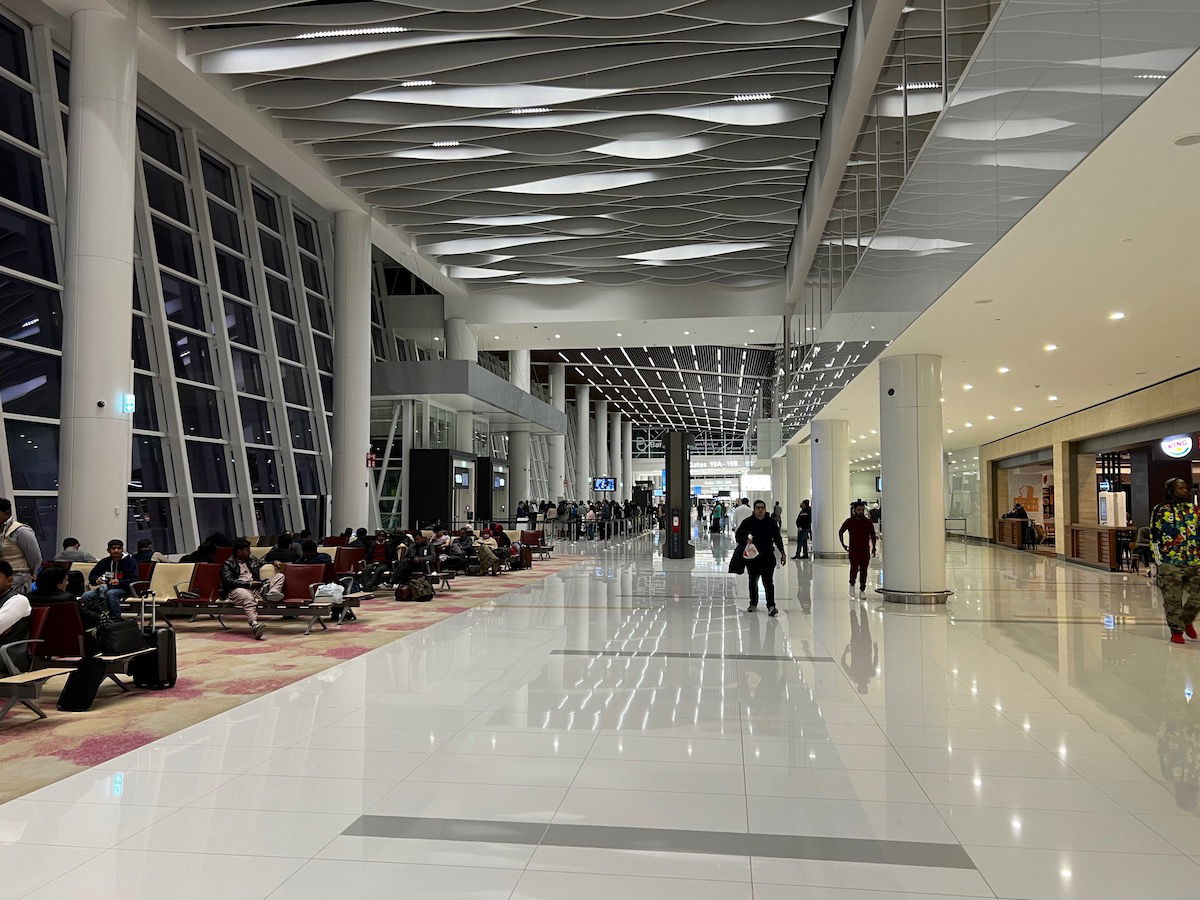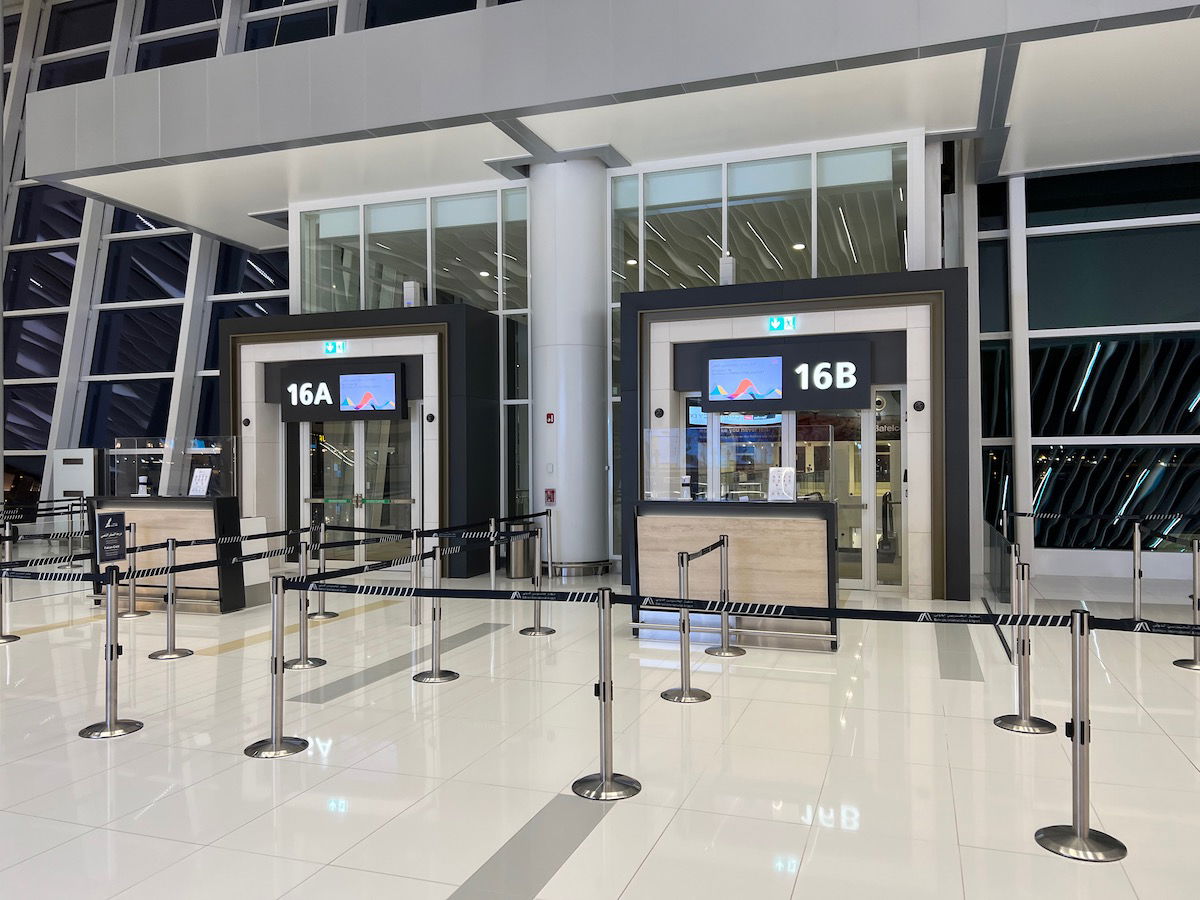 Bahrain Airport passenger experience highs & lows
As far as the passenger experience goes, there were several things that really impressed me, and one thing that didn't.
This might just be one of the most kid friendly airports in the world, as the center of the terminal has a huge play area for kids on the lower level. As you can see, this is in a glass enclosure, since the lower level is otherwise used for arrivals.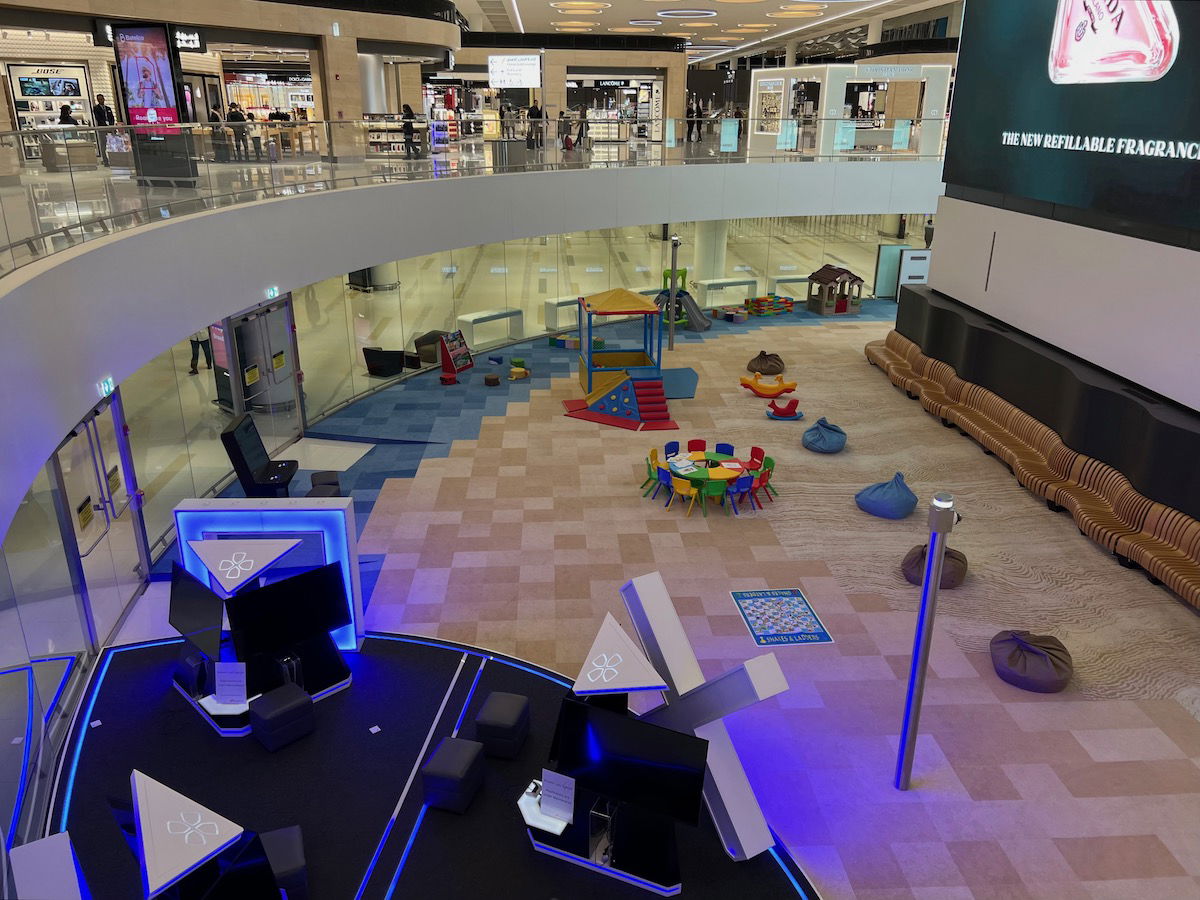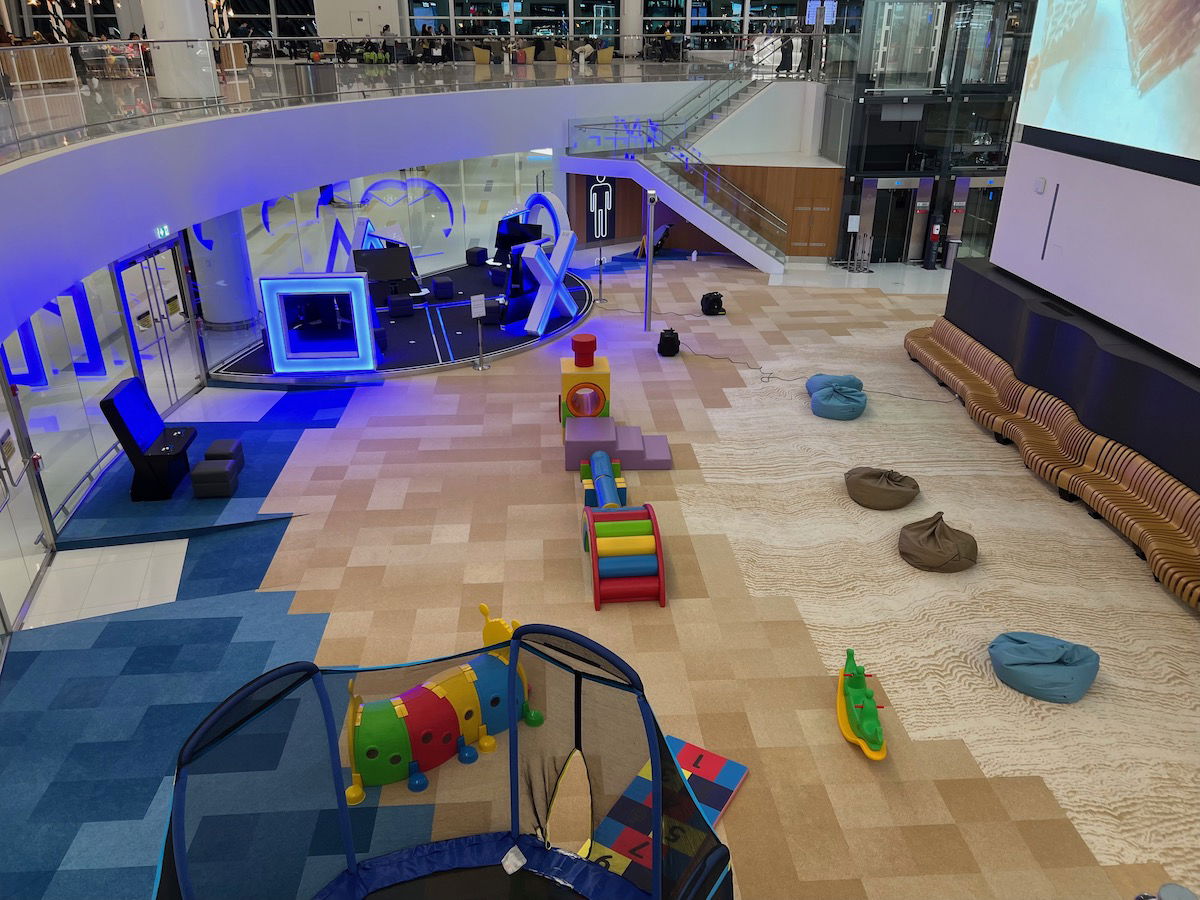 Next, Bahrain Airport might just have the nicest, cleanest public airport bathrooms I've ever seen. I actually found the public restrooms to be nicer than the ones in the Gulf Air Lounge.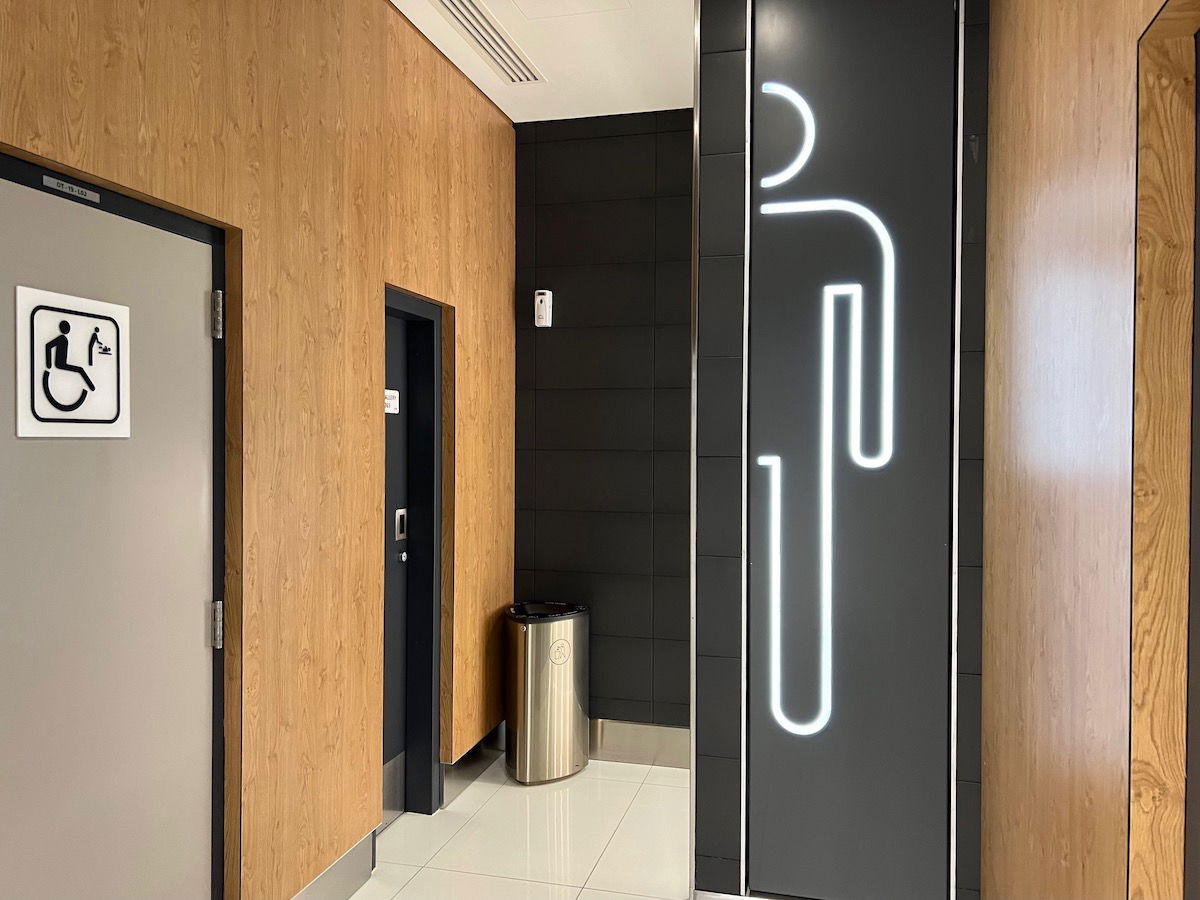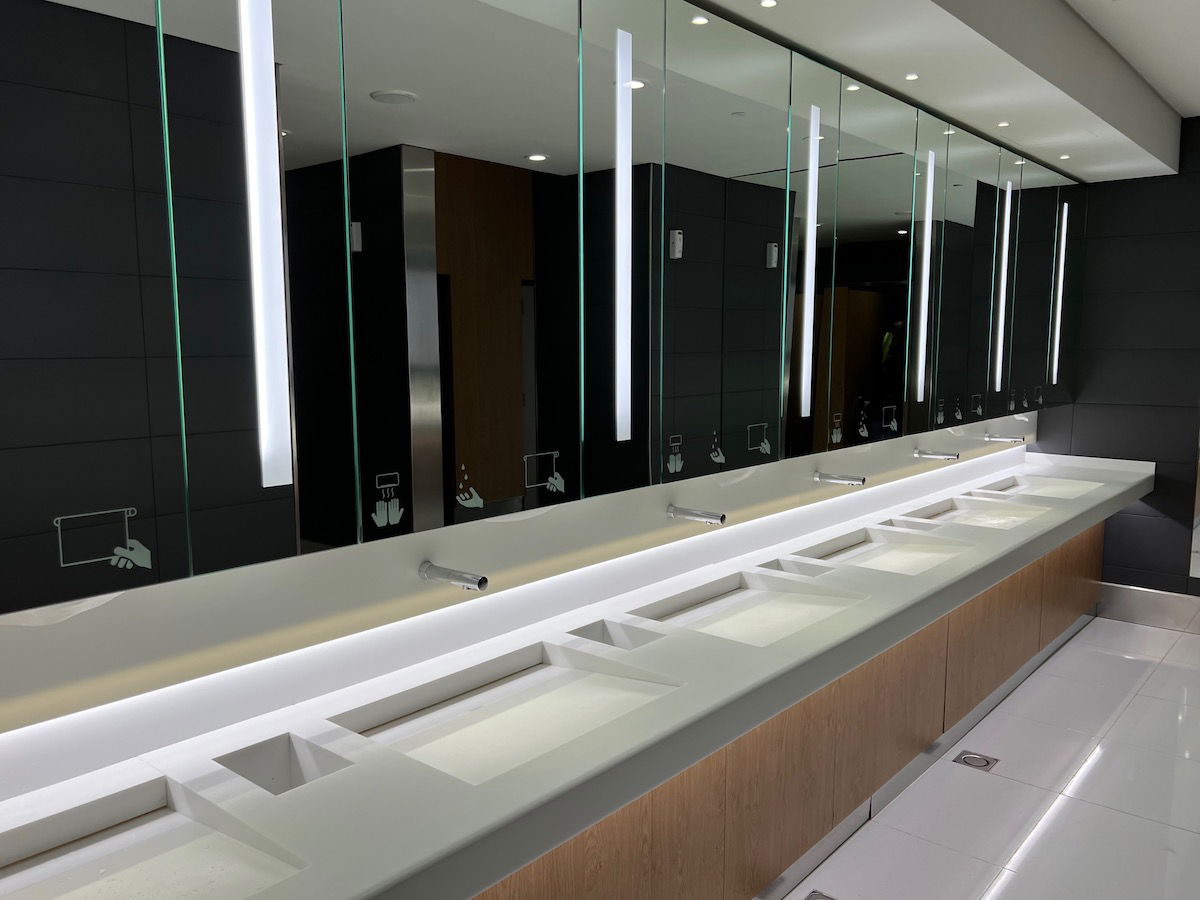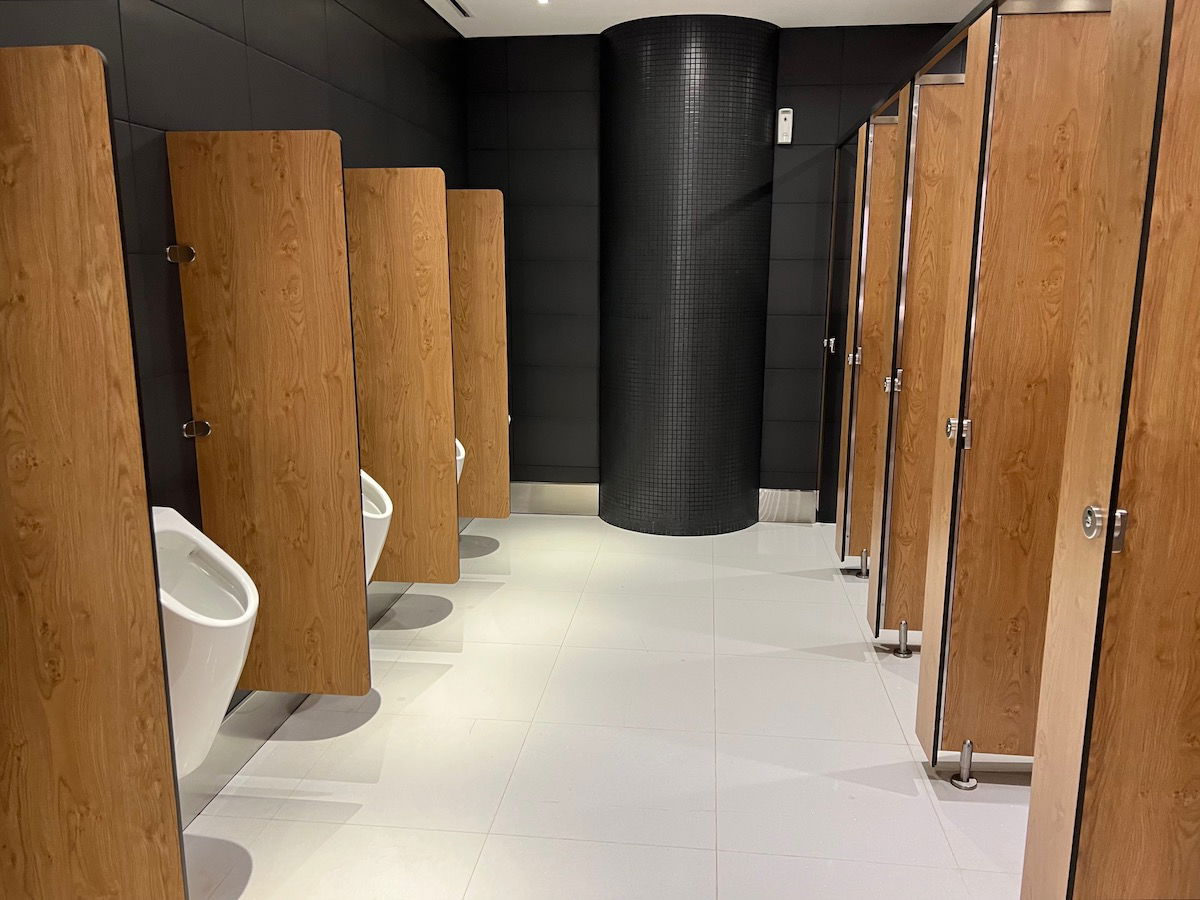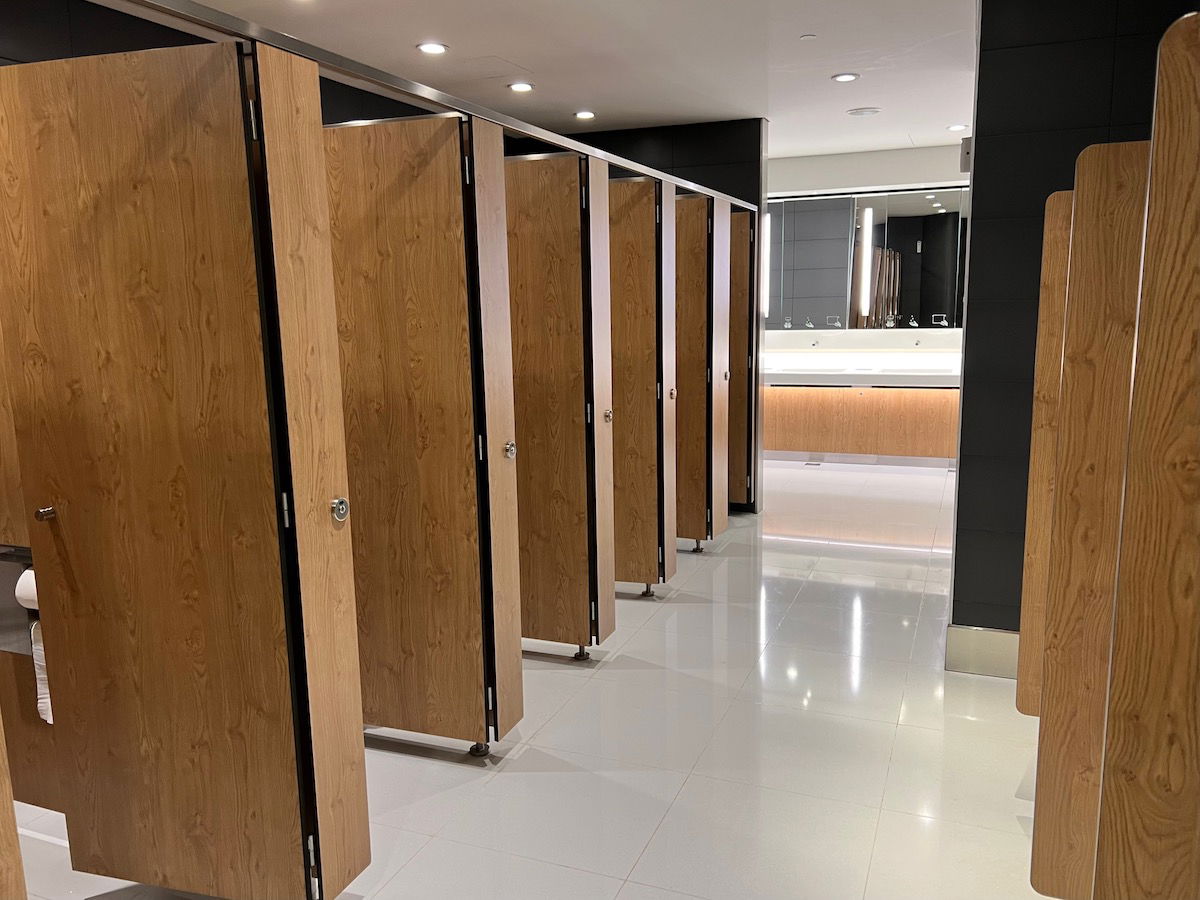 Next, I liked the variety of seating options in the gate area, as there was something for just about everyone. From traditional gate area seating, to high-top communal tables, to reclined seats, to couches, there were plenty of spaces for people to get comfortable.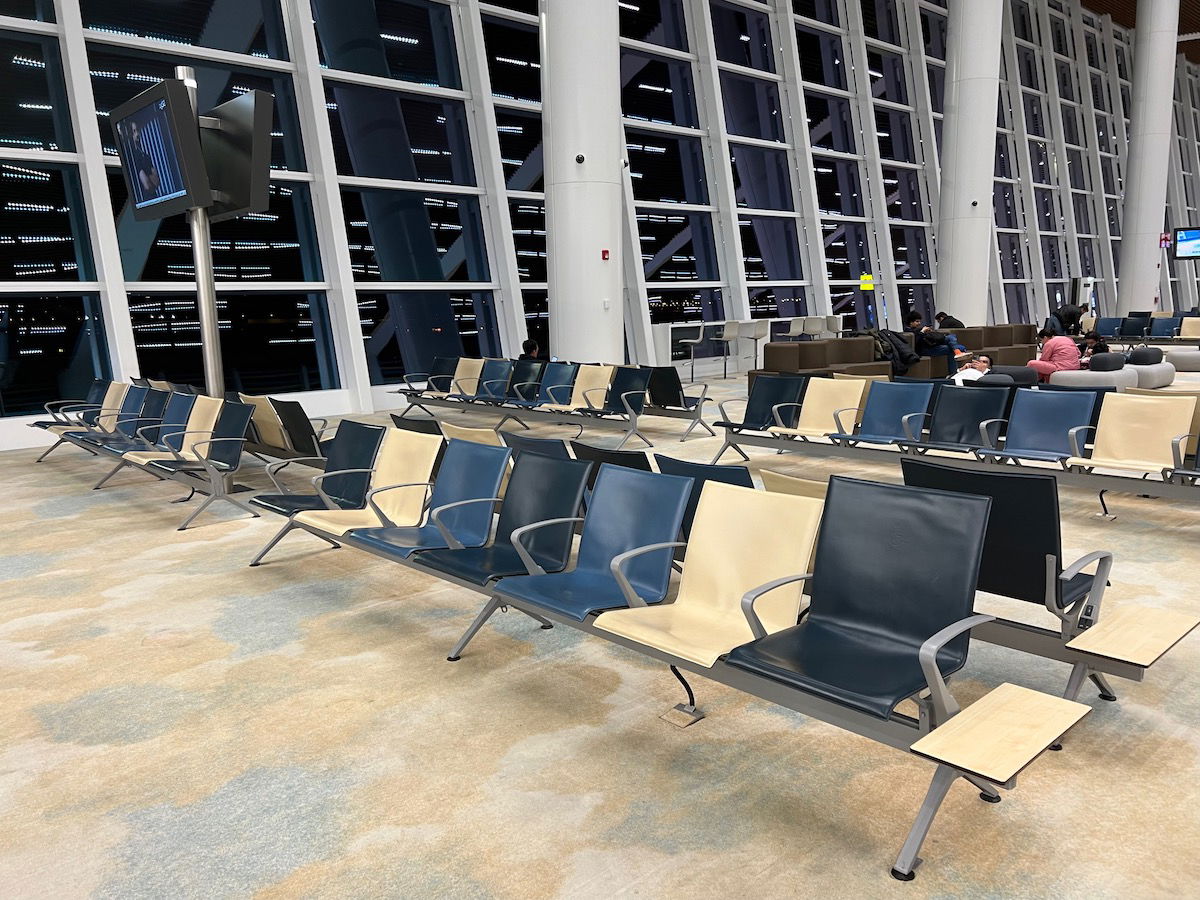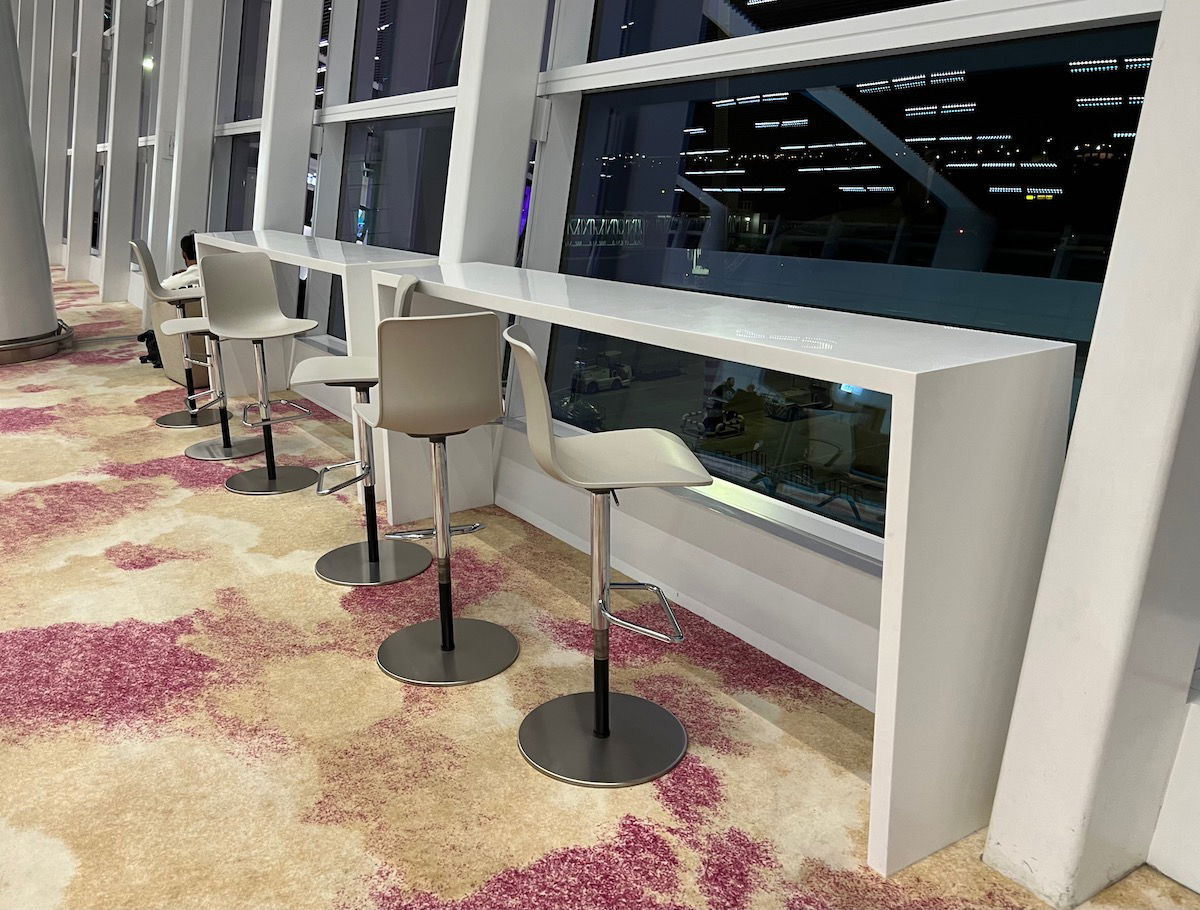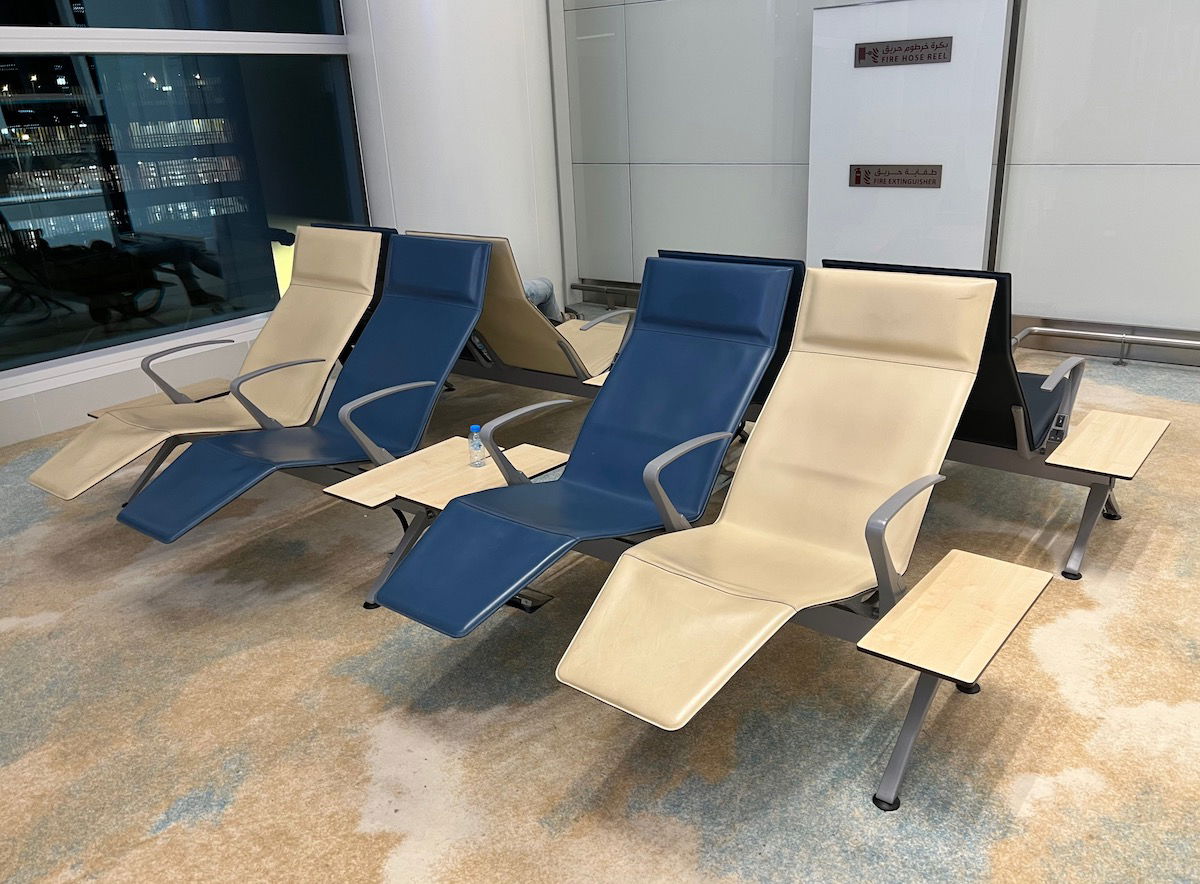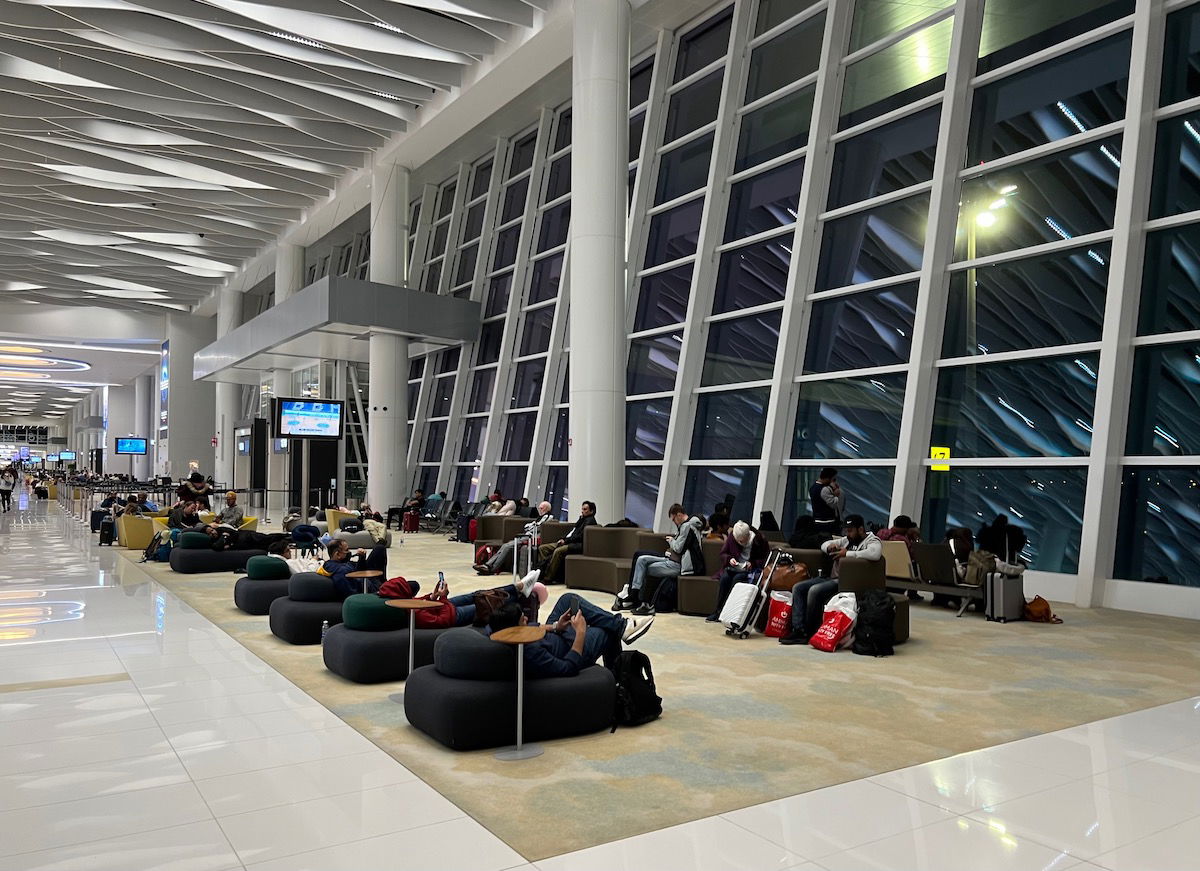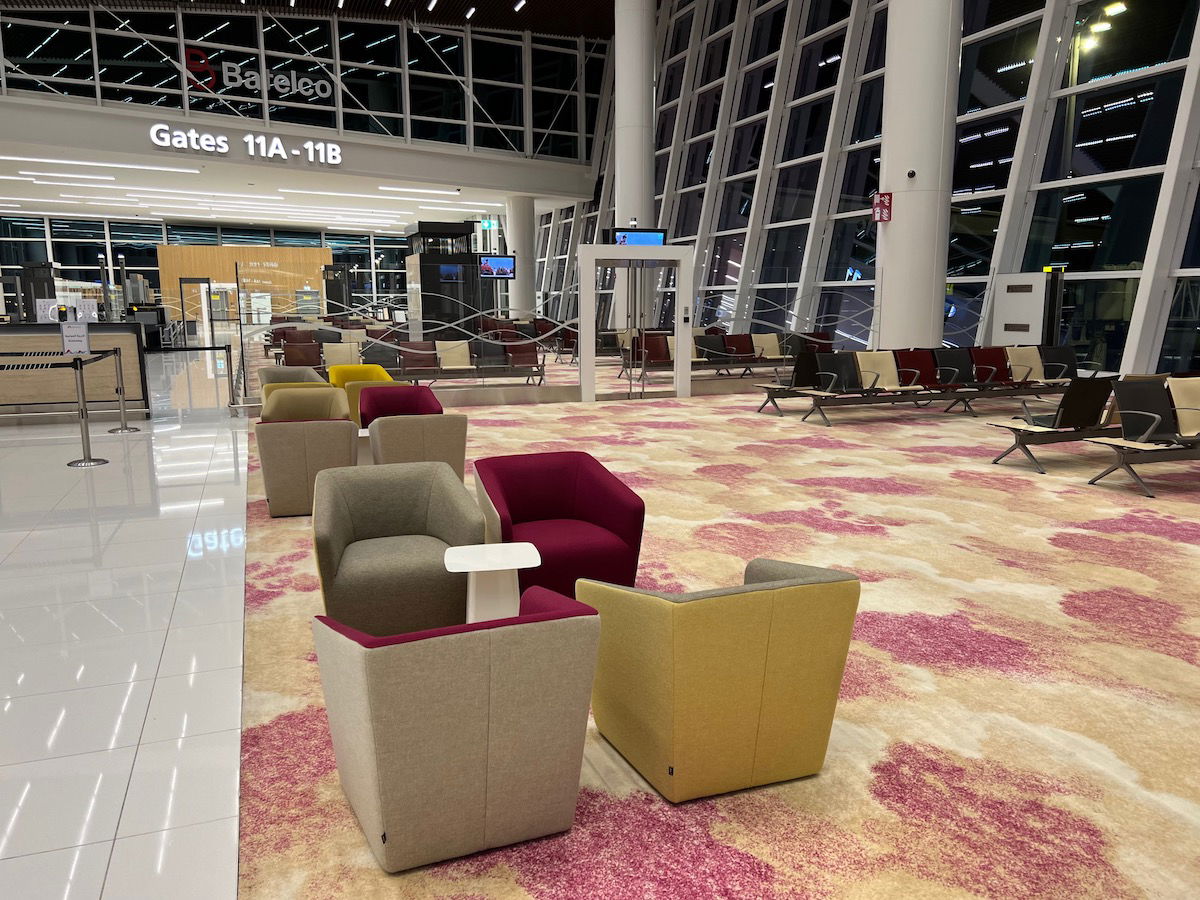 I feel like so much thought was put into the passenger experience when designing the terminal, with one major catch — power outlets. There are virtually no power outlets anywhere in the terminal. It's not just that there isn't one at every seat, but there aren't even central charging areas where you can plug your phone in. That seems like a major oversight for an airport designed this recently.
Bahrain Airport's lounges and hotel
What's the lounge situation like at Bahrain Airport? First there's the Gulf Air Lounge, which I'll be reviewing soon. As you'd expect, that's the busiest lounge, since Gulf Air offers the most capacity to the airport.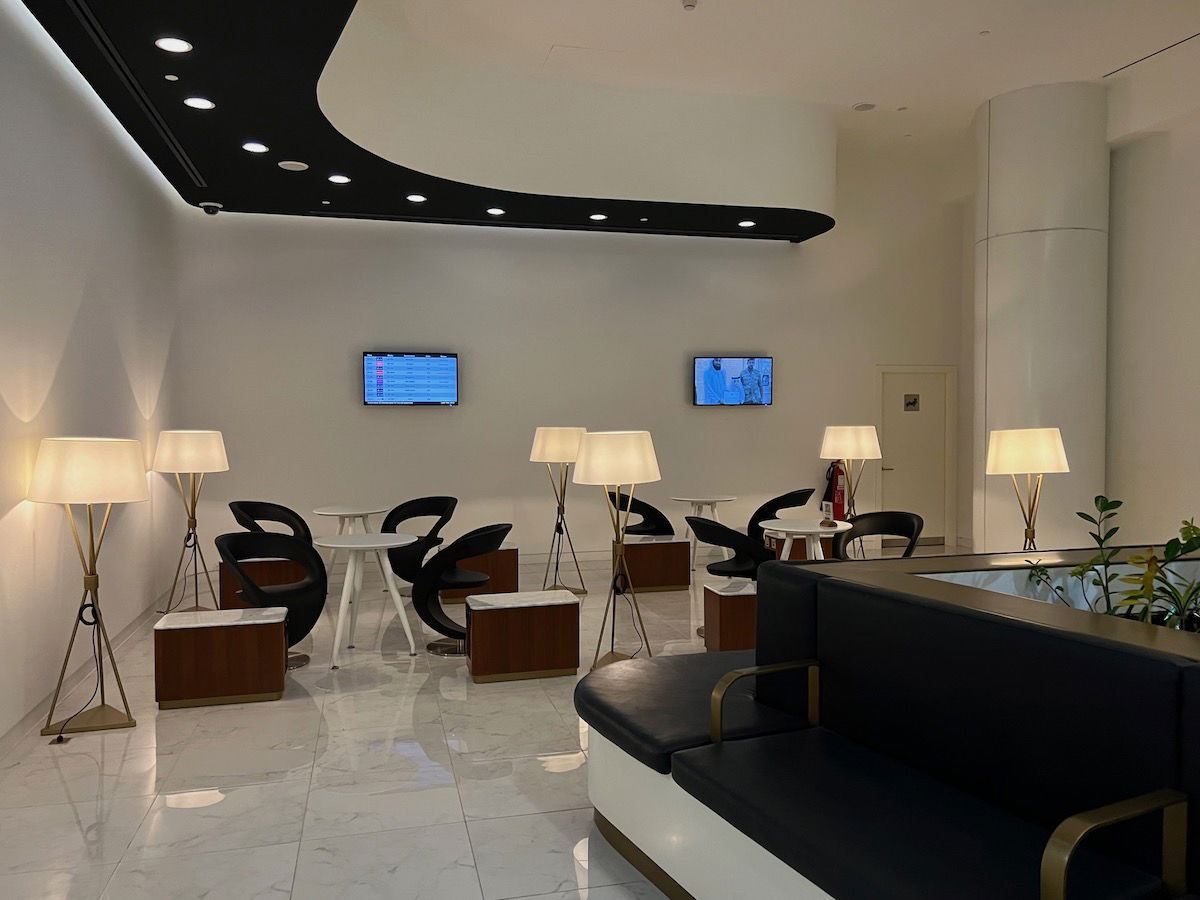 On top of that, there's the Pearl Lounge, which is the contract lounge used by other airlines. Rather bizarrely, the lounge doesn't belong to Priority Pass. I can't make sense of that, because I have a hard time imagining the lounge gets busy, with how few other non-Gulf Air premium passengers there are at the airport.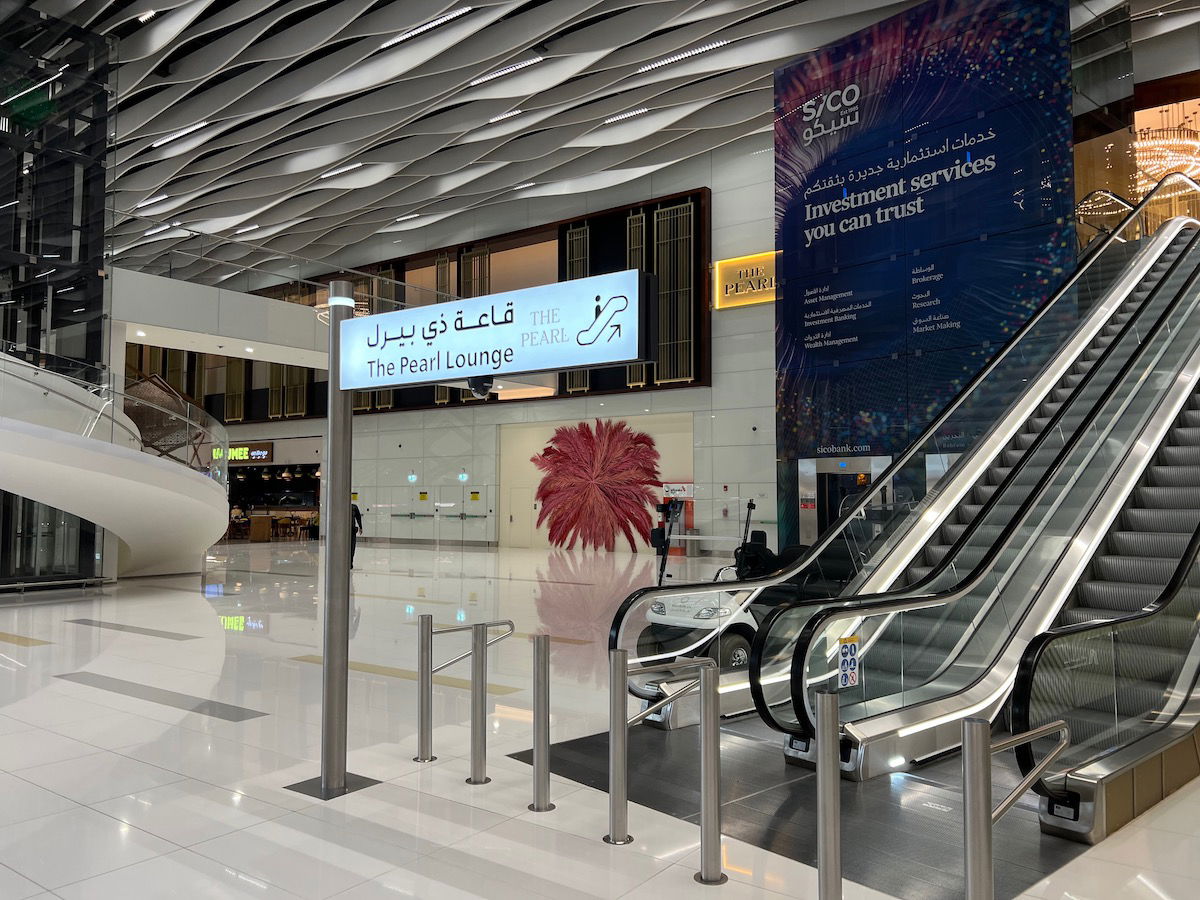 Perhaps most exciting for an airport of this size is that it has an in-terminal hotel. The hotel has proper hotel rooms, sleeping pods, a spa area, a gym, and more. That's really convenient if you end up with a long layover, or face irregular operations.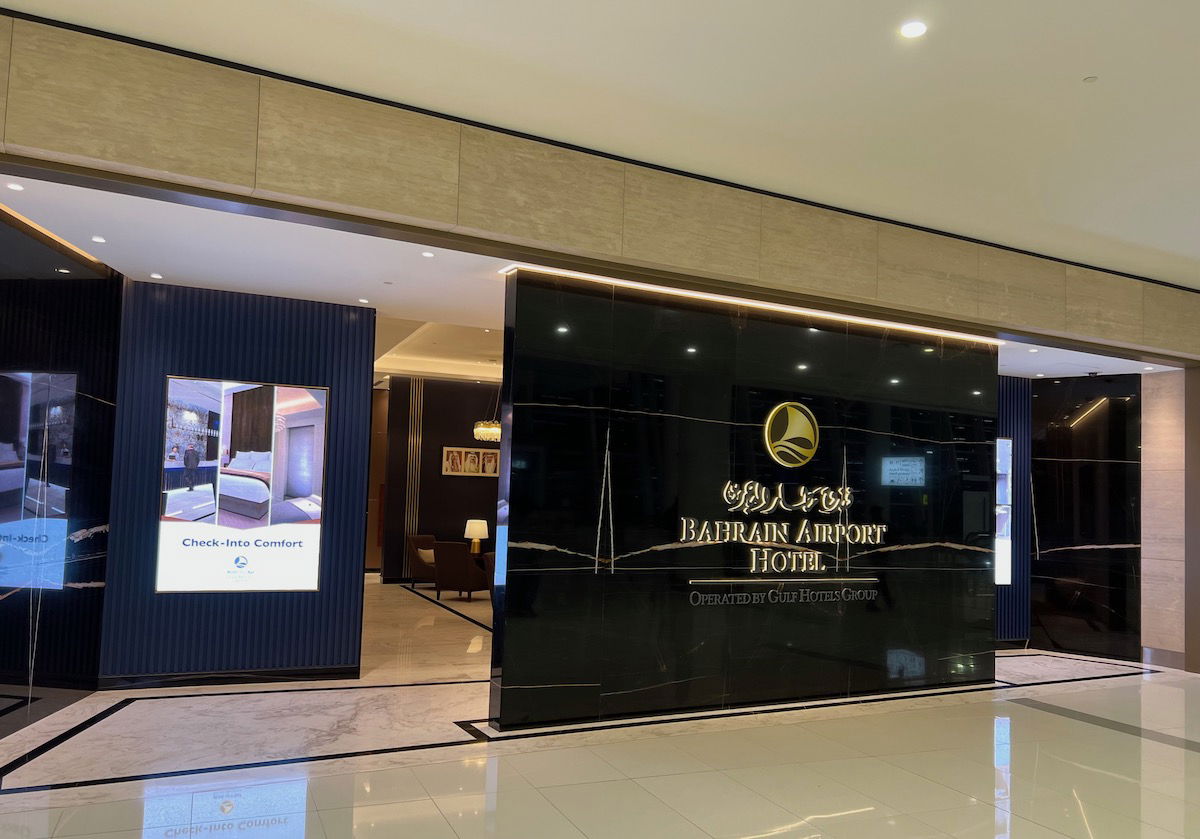 Best of all, the sleeping pods and spa belong to Priority Pass, so you can either enjoy a three hour nap in a pod or a 30-minute massage courtesy of Priority Pass. I'll be reviewing both of those experiences when I publish the trip report.
Bahrain Airport's dining & shopping are "meh"
While this isn't something I personally care all that much about, I'd say that the duty free shopping and food & beverage outlets weren't particularly impressive. I suppose that's not too surprising since this isn't that big of a transit hub.
The central part of the terminal has one main walkway that has all the high-end duty free shops.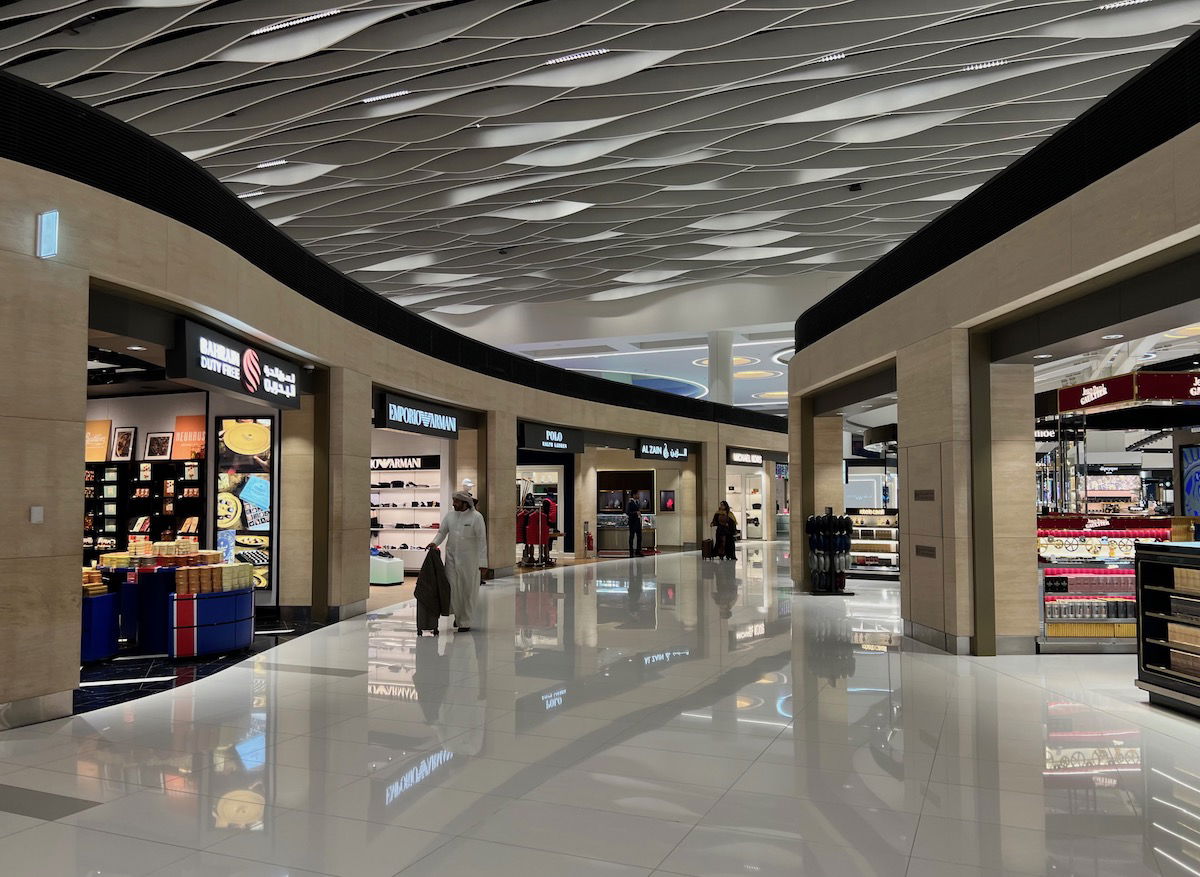 There was also a pharmacy, which is in my opinion something we don't see nearly often enough at airports.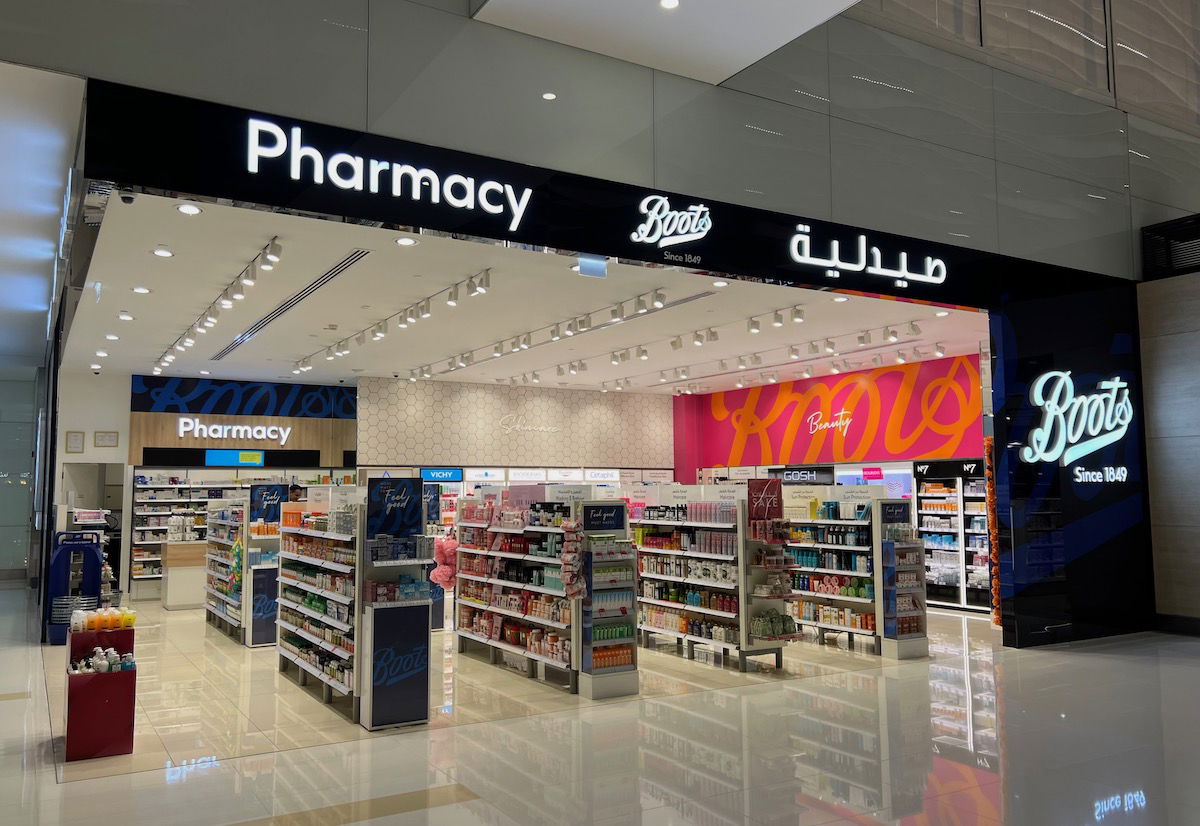 Then there's a "souq" selling mostly local items.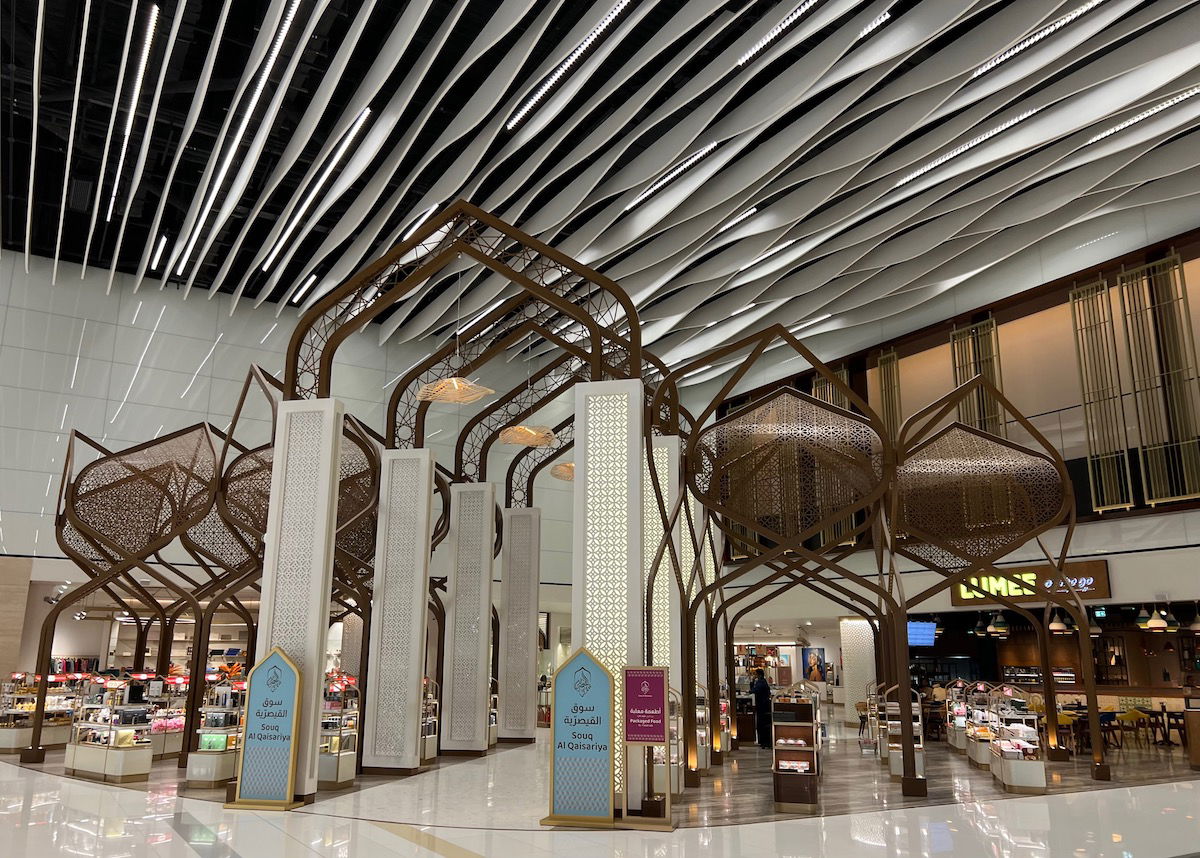 As far as food & beverage outlets go, there was a central food court ("Food Garden"), a Jamie Oliver restaurant, a deli, and a pizzeria. That was more or less it. Coffee shops were oddly limited.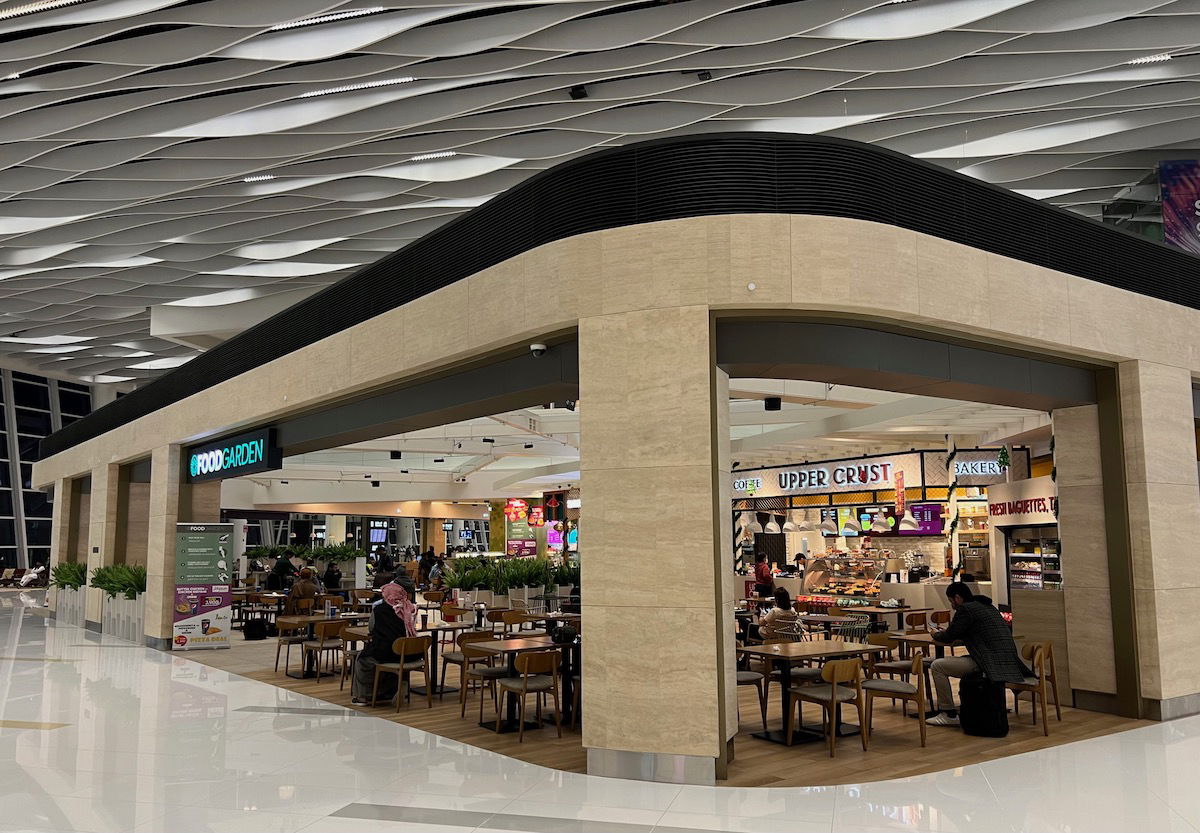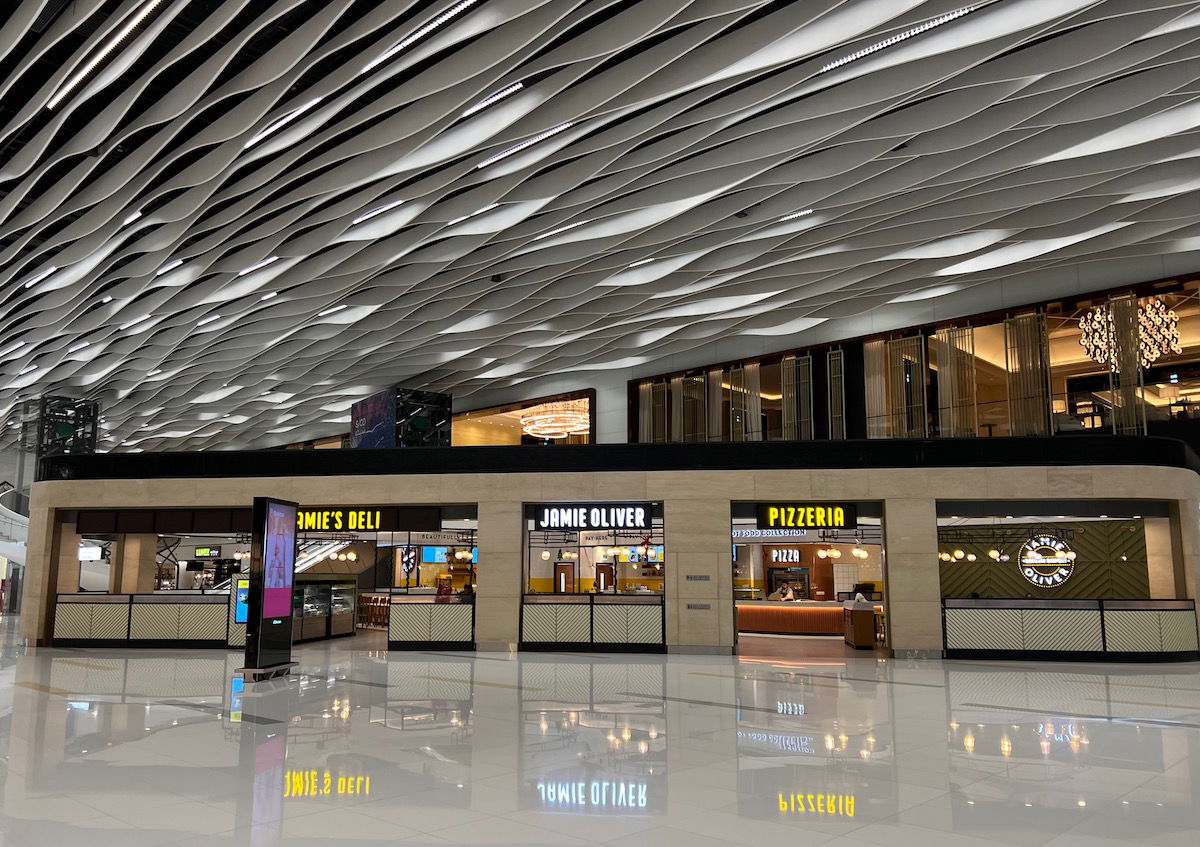 Bottom line
I was very impressed by Bahrain Airport's new terminal. There's something to be said for Gulf hubs like Bahrain and Muscat, which offer an excellent passenger experience that's not quite to the scale of Doha or Dubai.
Bahrain Airport manages to have all the amenities you'd expect from a hub, while still feeling more like a secondary airport in terms of size and approachability. The airport offers a great passenger experience for all, and even has two lounges and an in-airport hotel. I'd transit through here again in a heartbeat.
If you've visited the new Bahrain Airport terminal, what did you think?