During my whirlwind Aeroplan adventure, I had around four hours at Singapore Changi Airport, after landing from Bahrain in Gulf Air's Boeing 787 business class, and prior to departing for Ho Chi Minh City in Singapore Airlines' Boeing 787 business class.
Not only was I excited to spend some time at Changi Airport, but I was especially looking forward to checking out the new Singapore Airlines SilverKris Business Lounge in Terminal 3. Over the past few years, Singapore Airlines has reimagined its lounges in Terminal 3, with some really positive changes, which were part of a S$50 million investment.
The old Singapore Airlines KrisFlyer Business Lounge was just okay, if you ask me, especially as it had no natural light. Well, I'm happy to report that the new lounge is phenomenal — it's much bigger than before, with natural light, great decor, a variety of seating options, and an excellent selection of food and drinks. Let's get into the review…
Singapore SilverKris Business Class Lounge location
Prior to this trip, I hadn't been in Southeast Asia in over three years, so it was incredible to finally be back. Changi Airport is my favorite airport in the world, and being back here energized me so much, even though I was deliriously tired.
My Gulf Air flight arrived at Changi Terminal 3, so my first stop was the Singapore Airlines transit desk, to have my boarding pass printed (Gulf Air wasn't able to print it, even though it was the same ticket, and online check-in didn't work due to the type of itinerary). Fortunately that was taken care of within minutes.
I then headed to the Singapore Airlines SilverKris Business Lounge Terminal 3. While my flight was departing from Terminal 2, the two terminals are connected airside, and this lounge is much better.
Singapore Airlines' lounges are located in the center of the terminal, closest to the E Gates. When you're in the central shopping area, you'll see an escalator leading up a level to the lounges.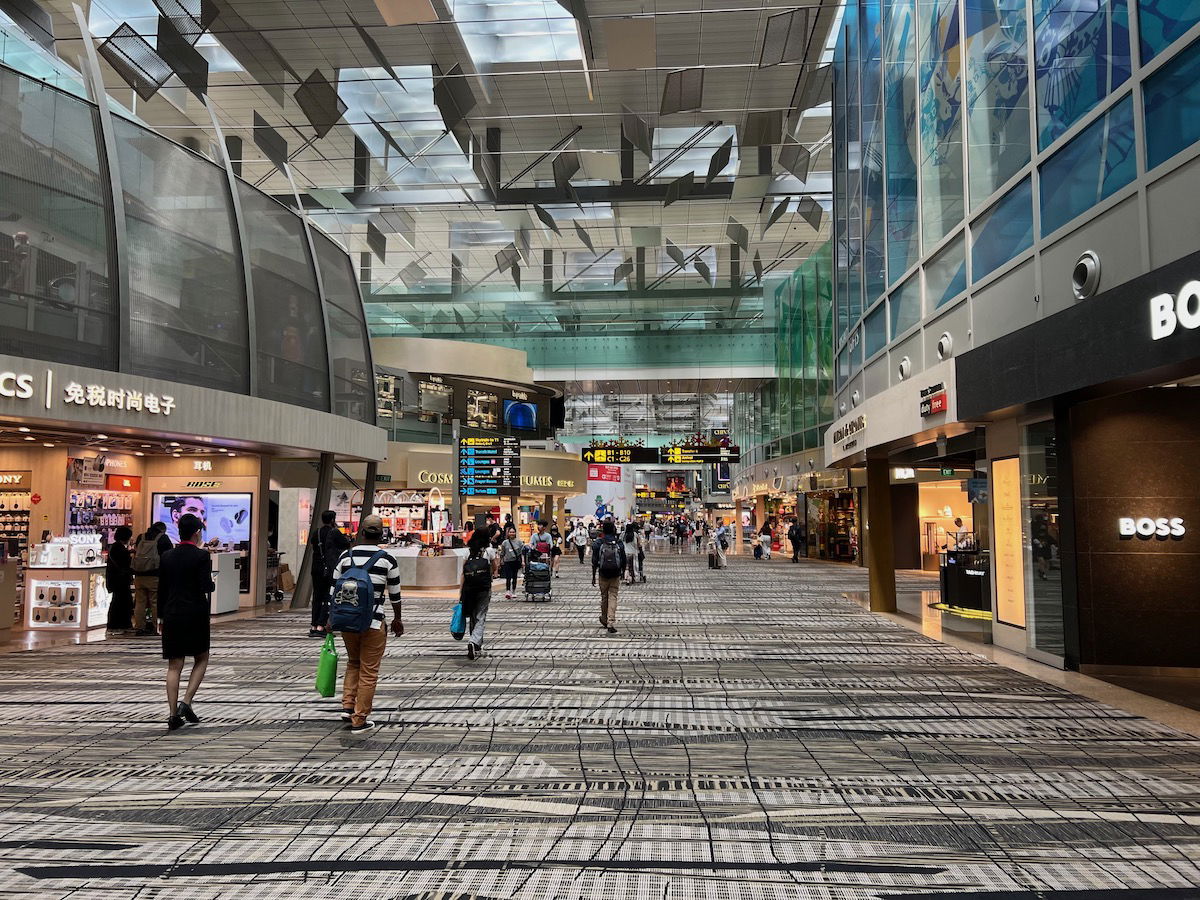 The easiest way to identify the location of the lounge is by the art glass installation, featuring Singapore Airlines' batik motif. This includes 105 handcrafted art glass pieces, and measures 12 meters wide and 3.8 meters tall, so it's hard to miss.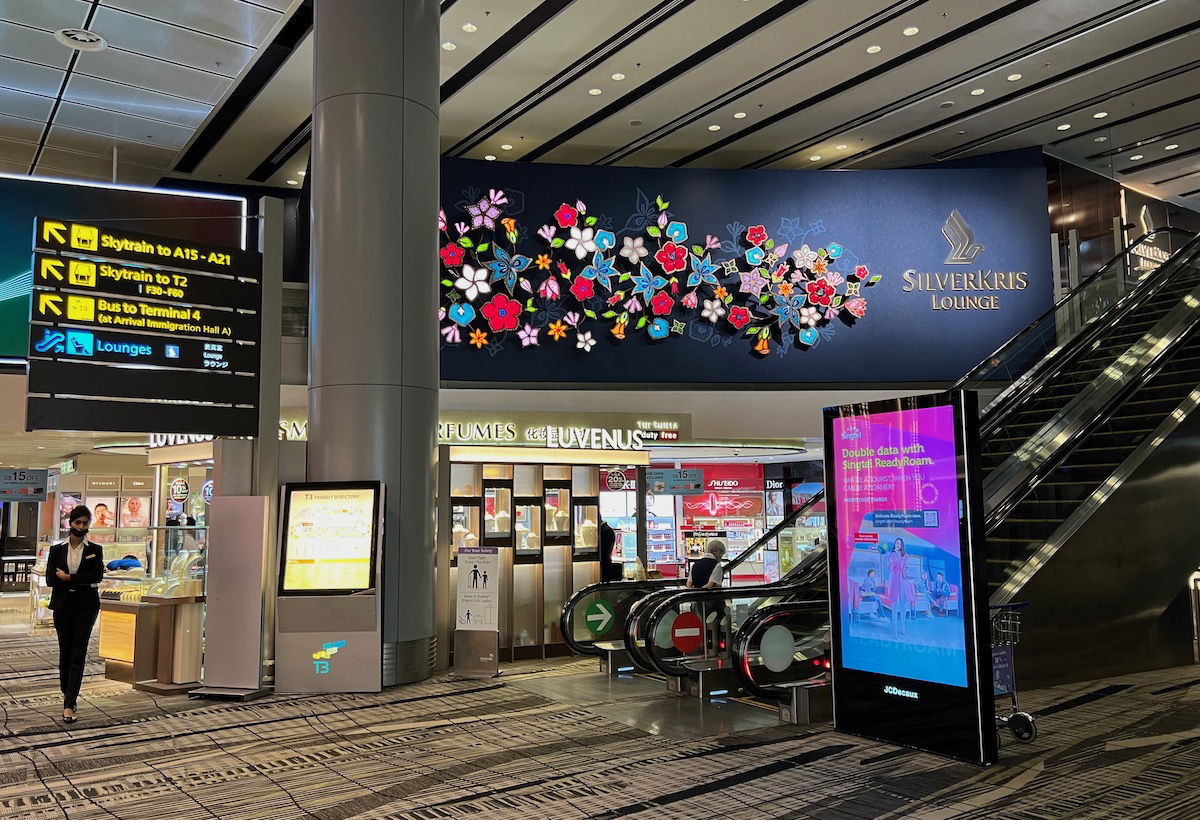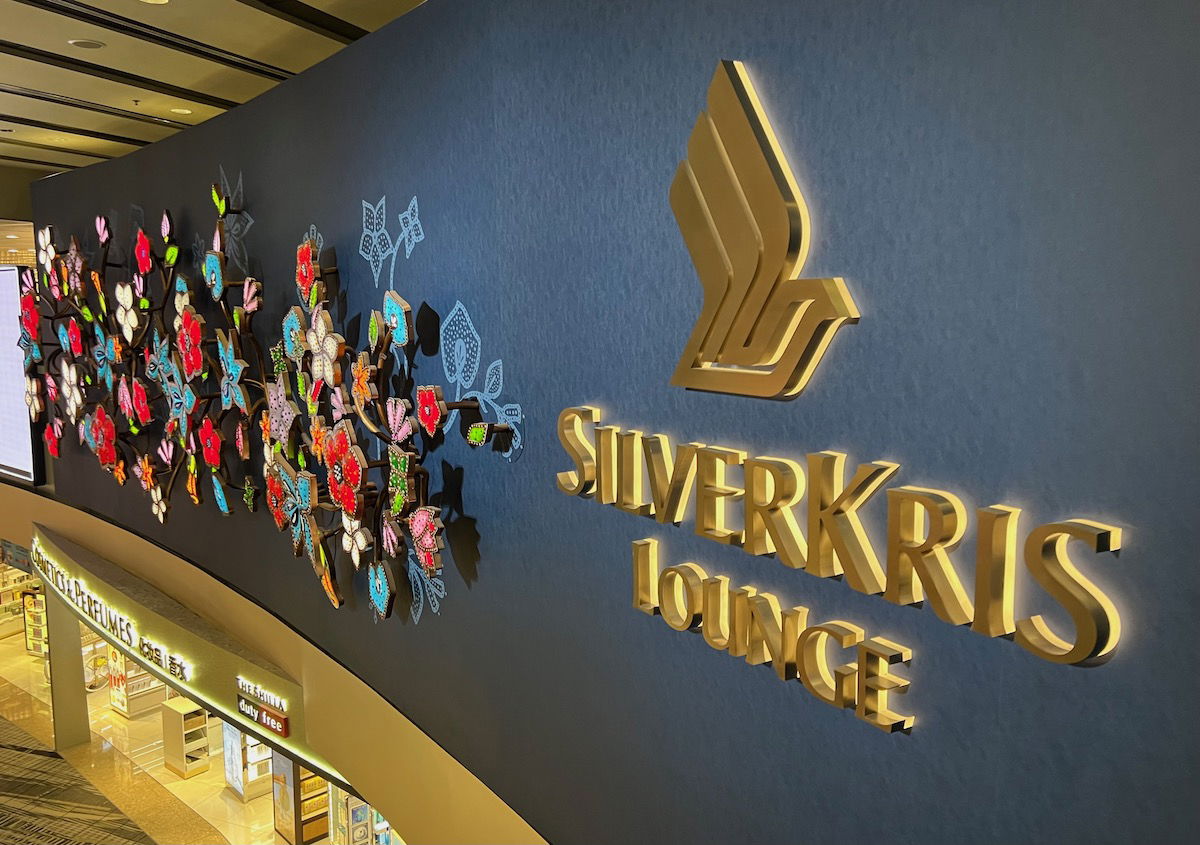 The SilverKris Business Lounge, SilverKris First Lounge, and The Private Room, all share one main entrance, and then you'll be pointed in the direction of the portion of the lounge you're eligible to use.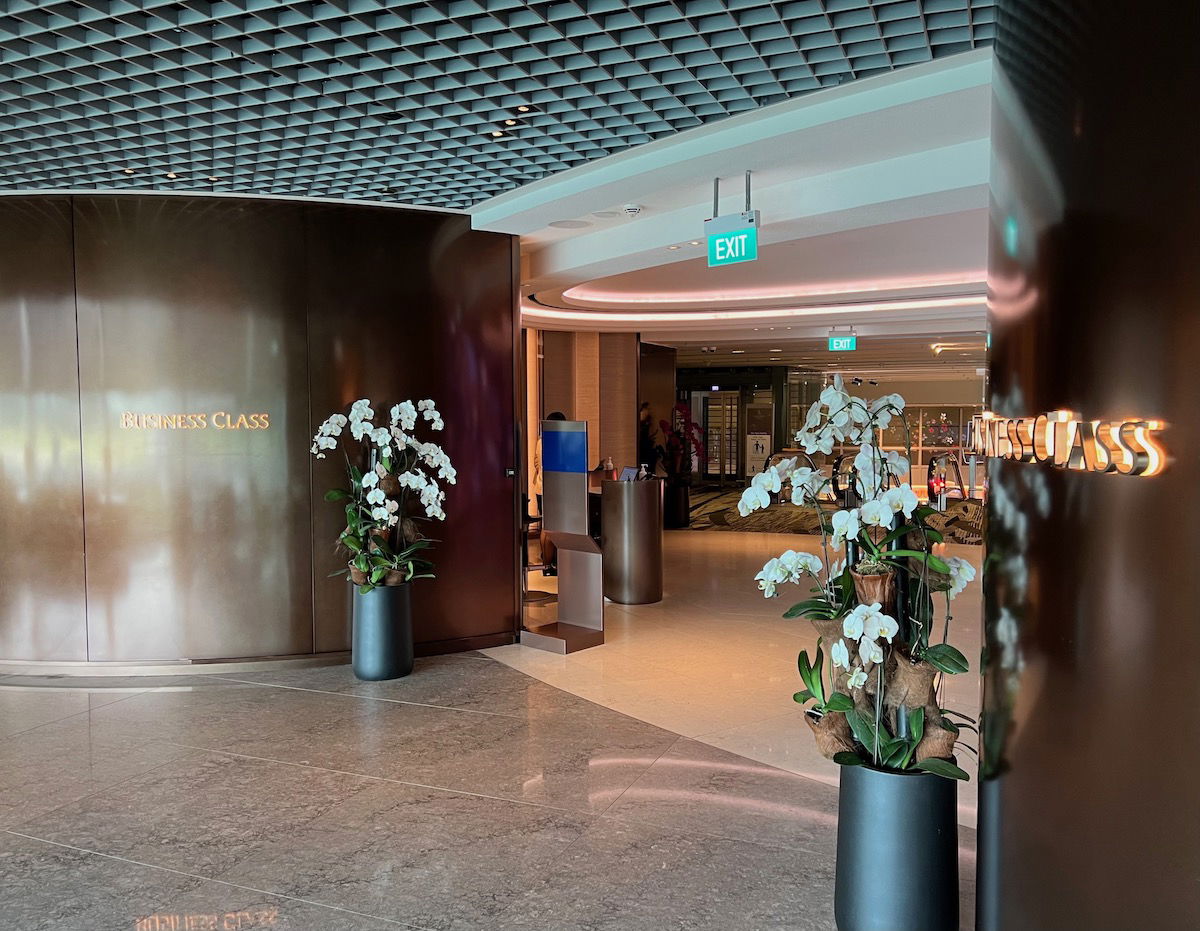 Singapore SilverKris Business Class Lounge hours
The Singapore Airlines SilverKris Business Lounge is open 24/7. Some people with long layovers choose to stay overnight in the lounge, which I assume is why it remains open. As a point of comparison, the adjacent SilverKris First Lounge is open daily from 5AM until 1AM.
Singapore SilverKris Business Class Lounge entry requirements
The Singapore Airlines SilverKris Business Lounge is a standard Star Alliance business class lounge. All business class passengers on a departing Star Alliance flight have access to this lounge. Note that Star Alliance Gold members don't get access to this lounge, but rather are sent to the inferior SilverKris Gold Lounge.
It's interesting to see the approach different airlines take toward Star Alliance Gold lounge access. Some Star Alliance airlines (like Lufthansa) give Star Alliance Gold members access to better lounges than you'd get in business class, while Singapore Airlines has a worse lounge for these travelers.
Singapore SilverKris Business Class Lounge seating & layout
The first great thing about the new SilverKris Business Lounge is just how big it is. The old lounge was around 22,500 square feet, while the new lounge is over 32,000 square feet, so it's about 40% bigger than before. The lounge has a capacity to accommodate up to 570 guests.
Unlike the previous lounge, the new one has tons of natural light, which in and of itself makes such a big difference in terms of the guest experience.
When you enter the lounge, you can either turn left or right, so let's start by looking at the right side of the lounge, which is the smaller area. This is the part of the lounge with the most natural light and highest ceilings, as the space essentially opens up into the terminal.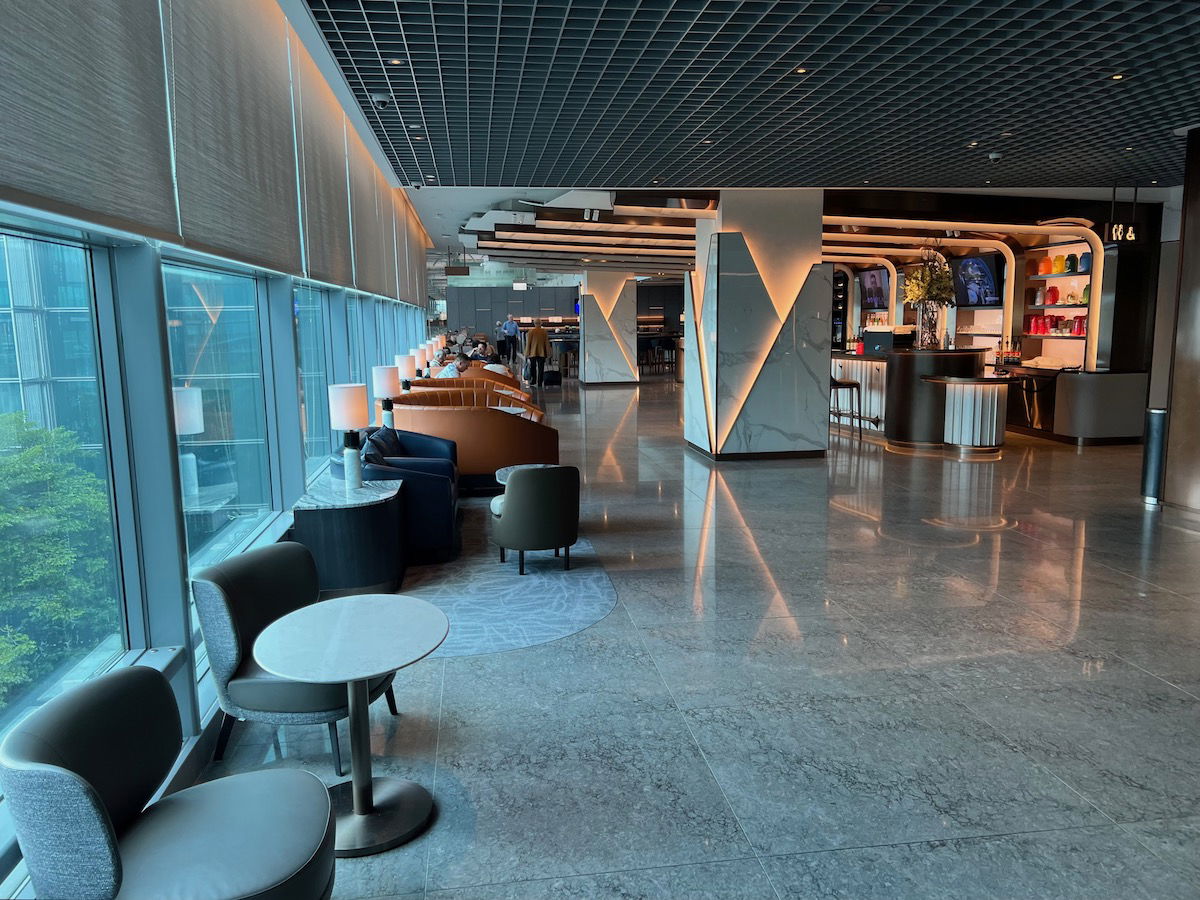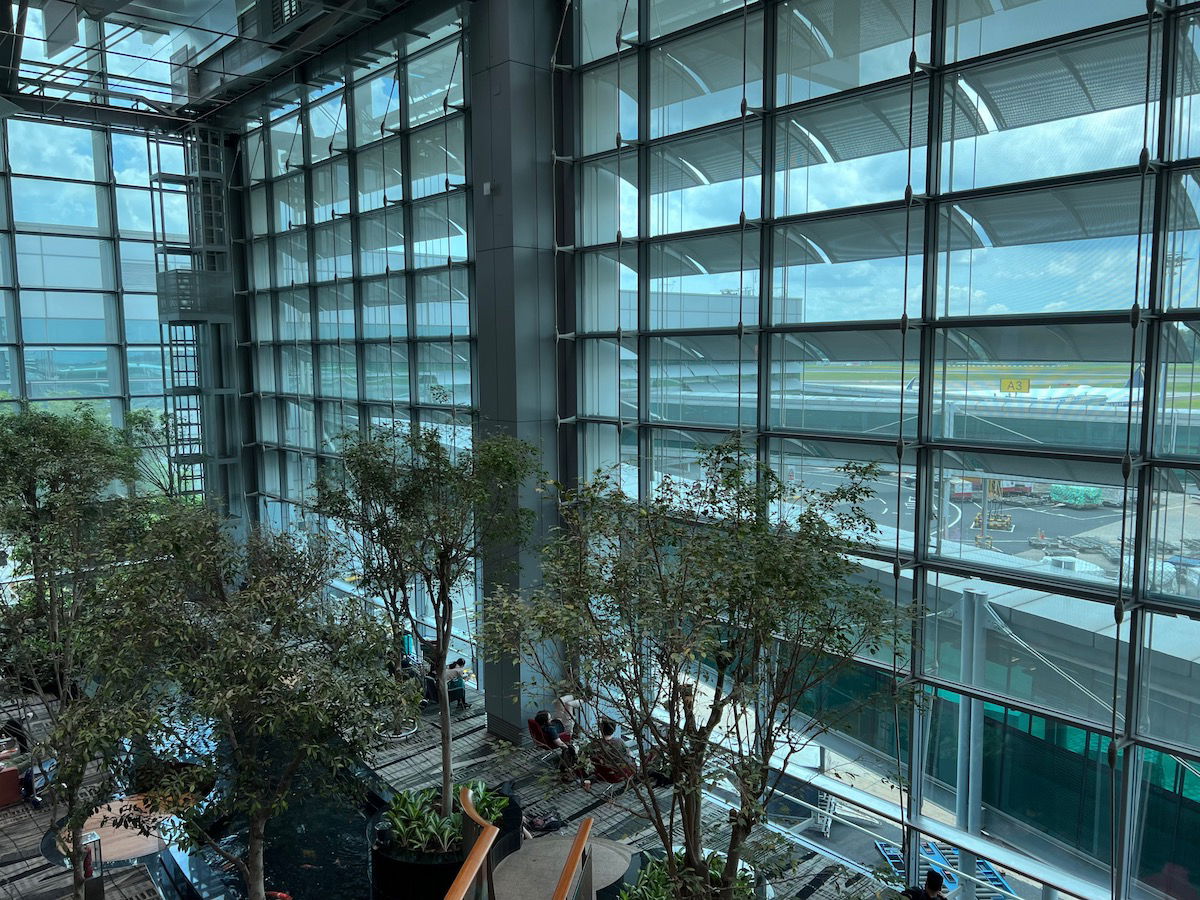 There are rows of seats along the outer-edge of the lounge, and I appreciate the effort that was put into the design. This isn't one of those lounges where every single seat looks the same, but this actually looks thoughtfully designed.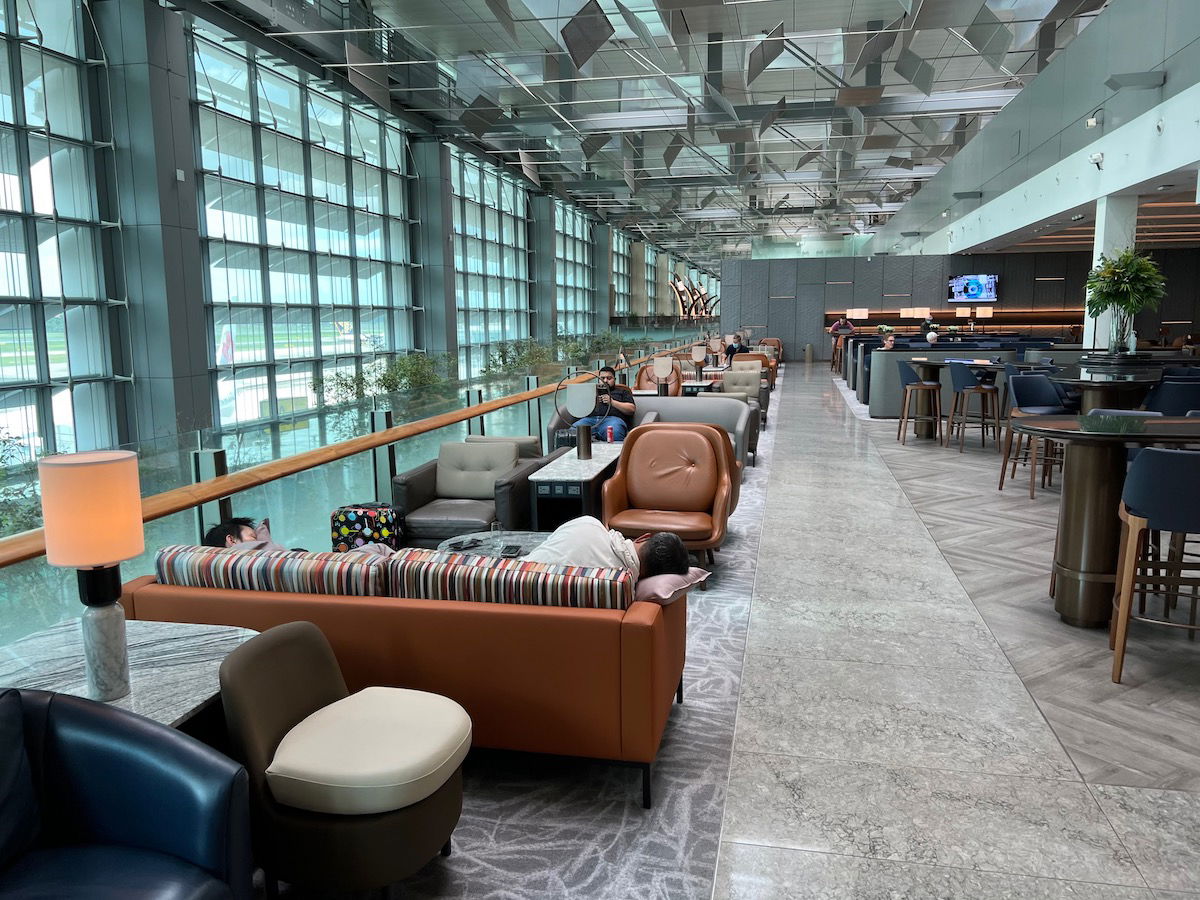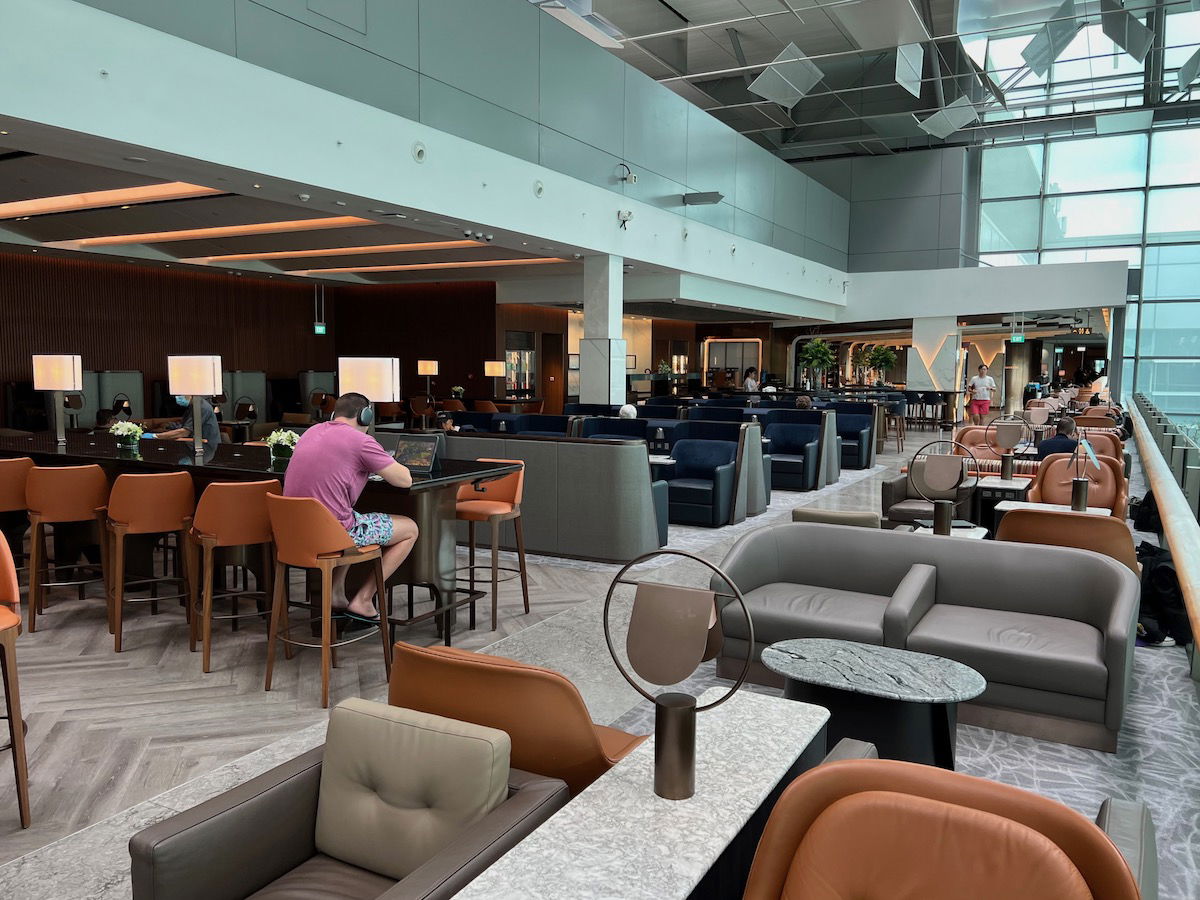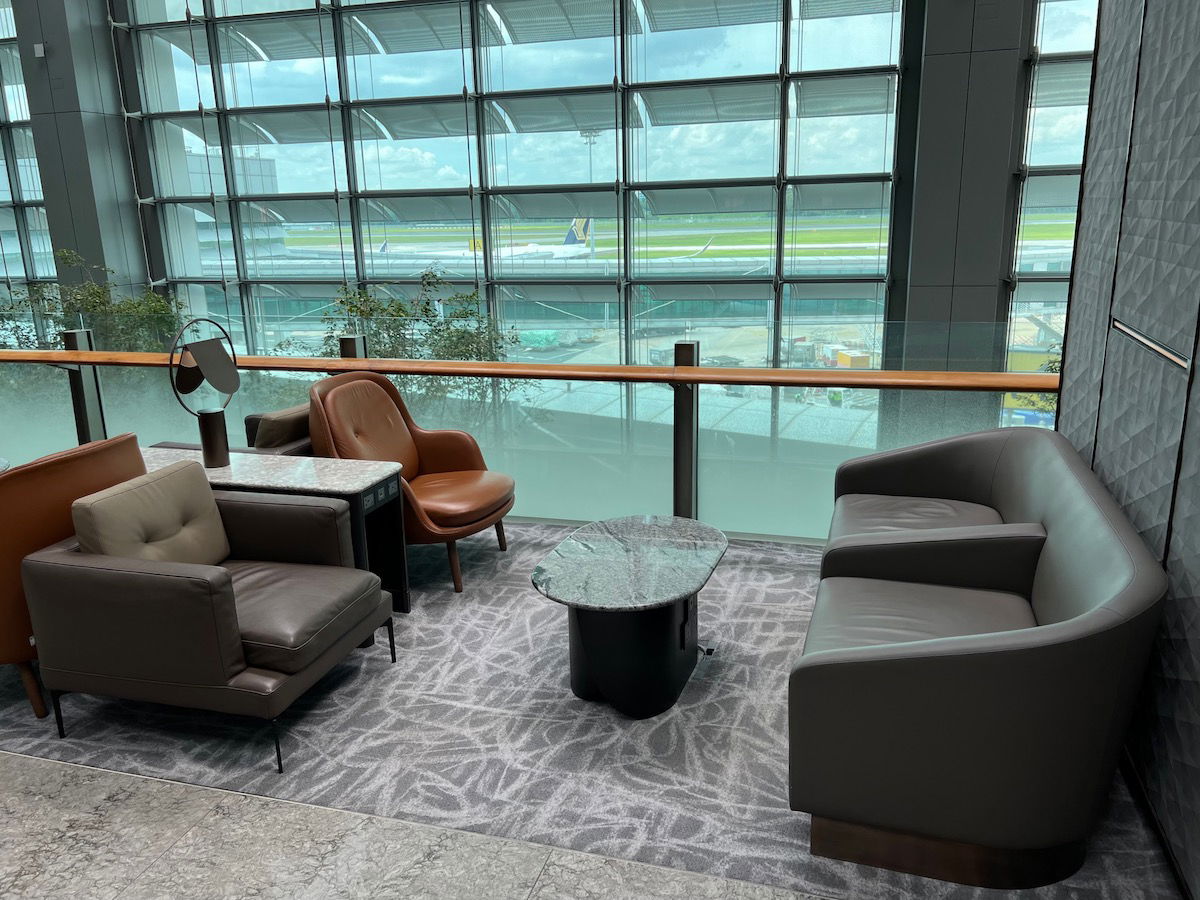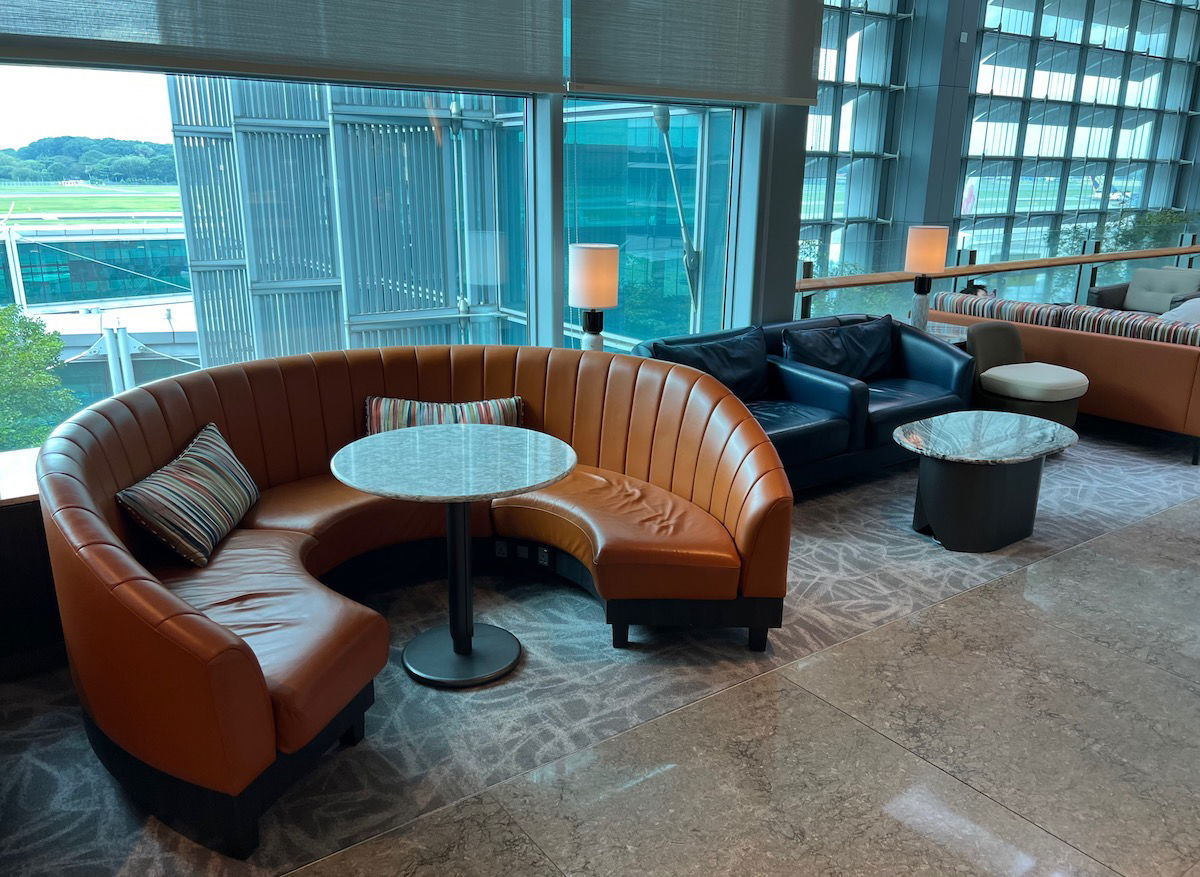 The center section largely has communal tables.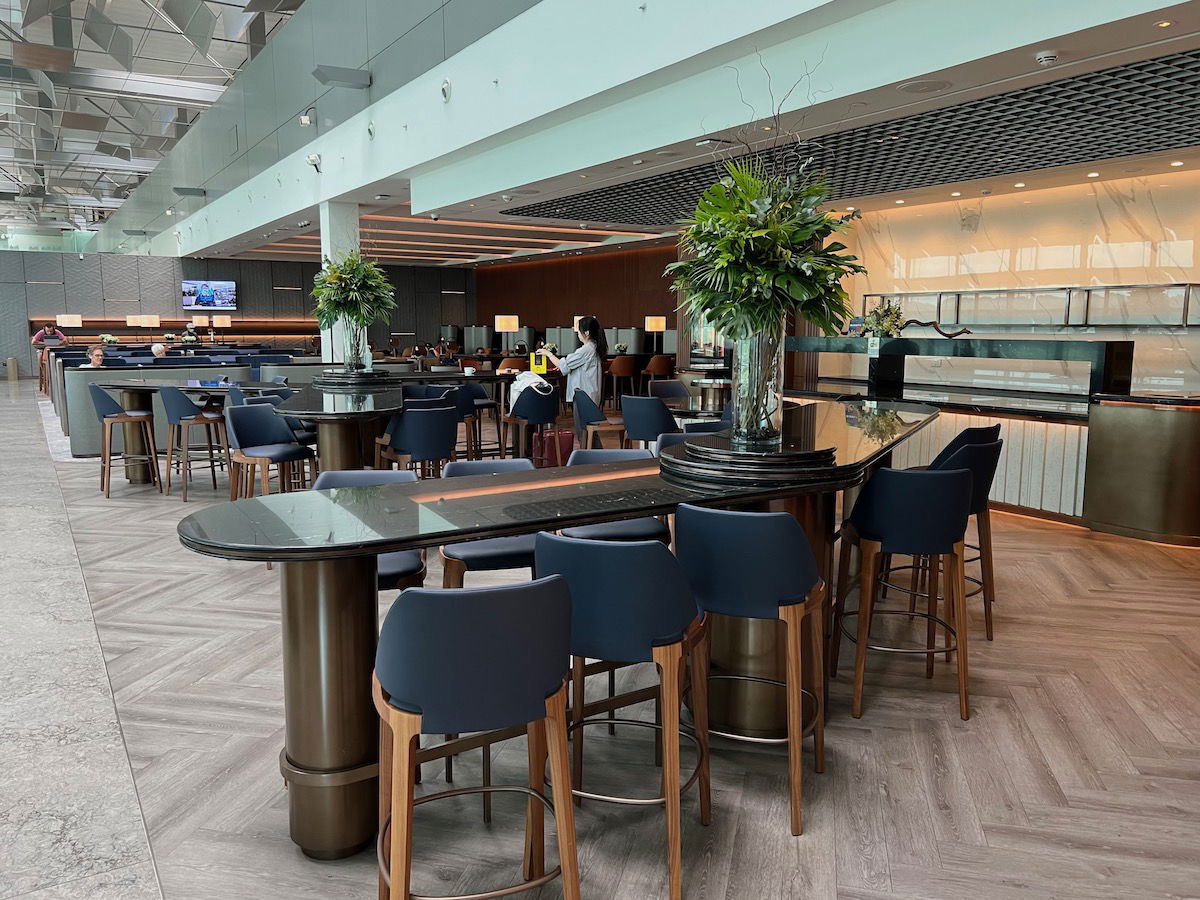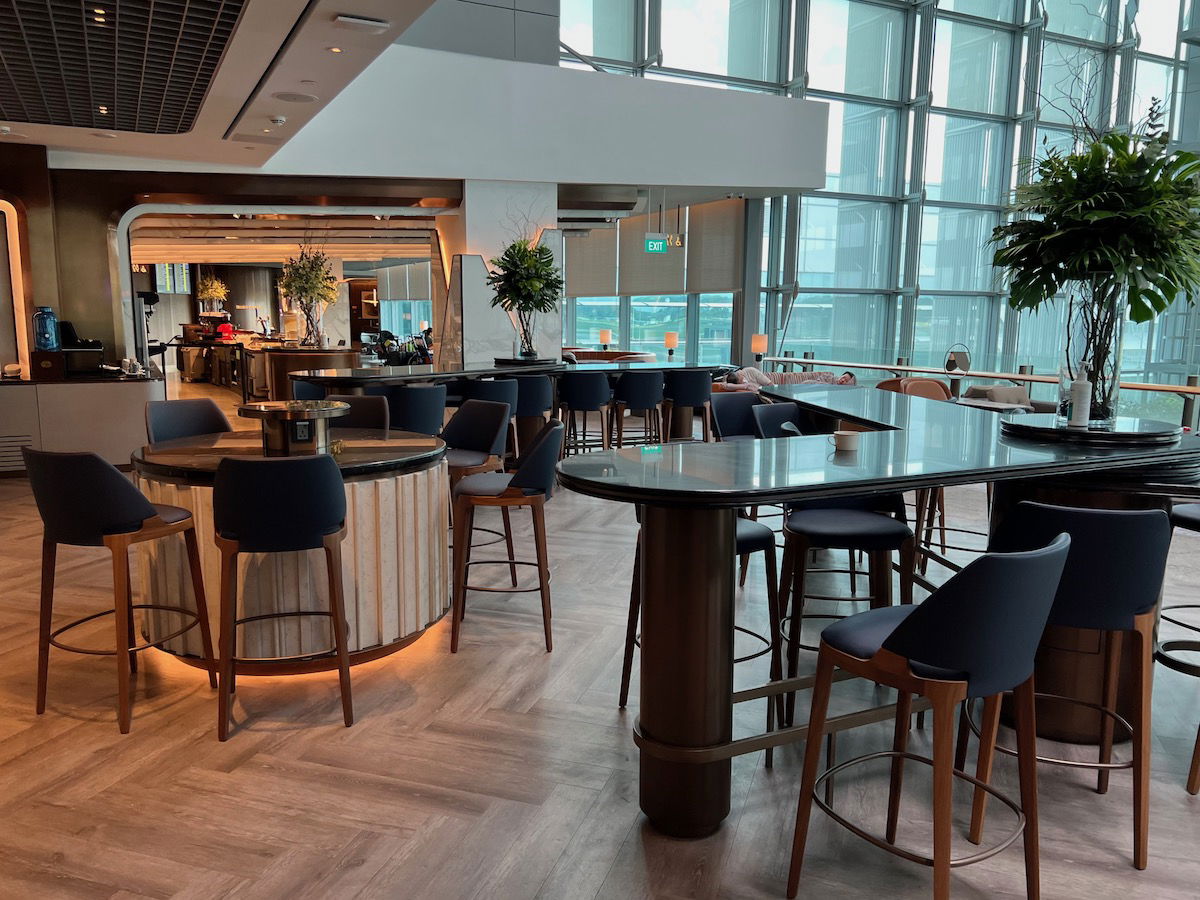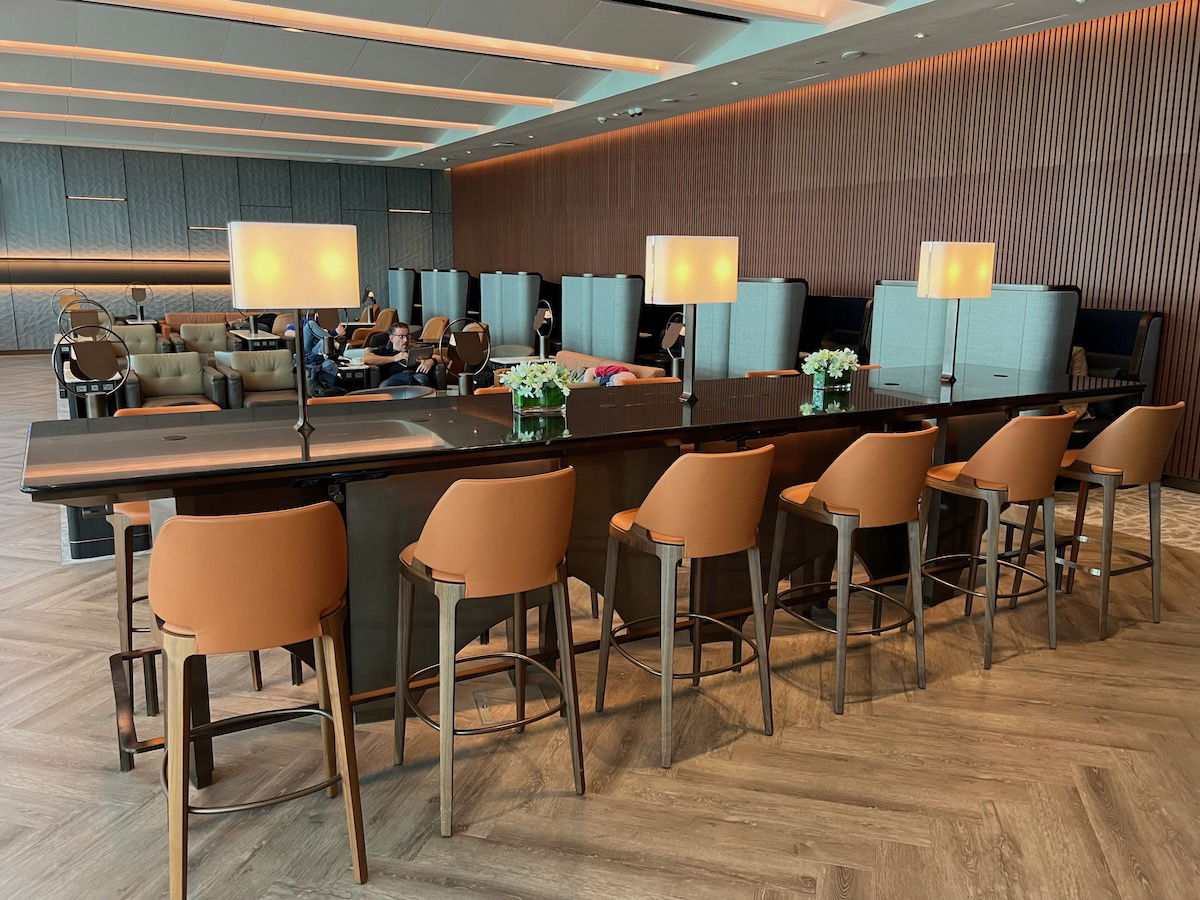 Then by the windows are some semi-private cubicles, which I'm a huge fan of. Singapore Airlines pretty consistently offers these in lounges, though they're pretty rare elsewhere.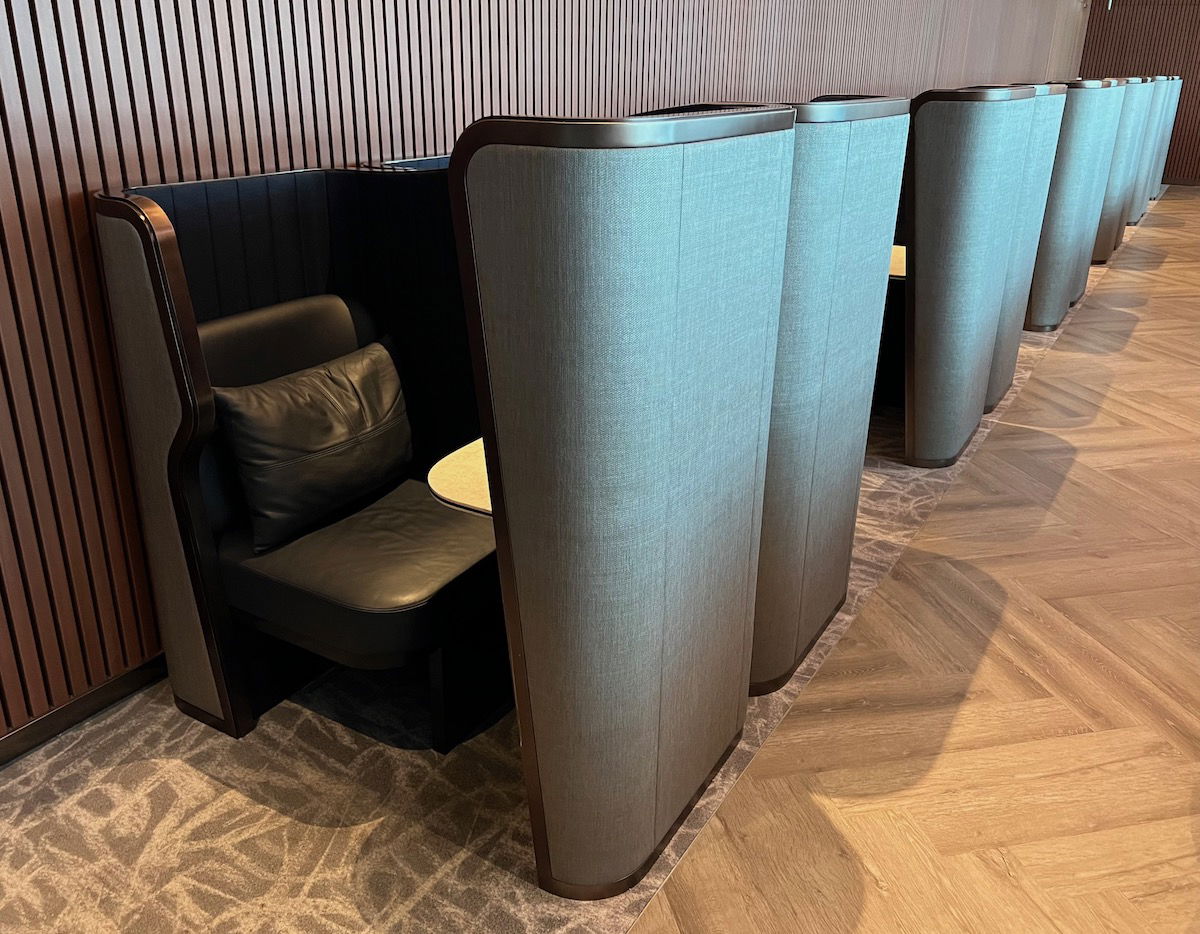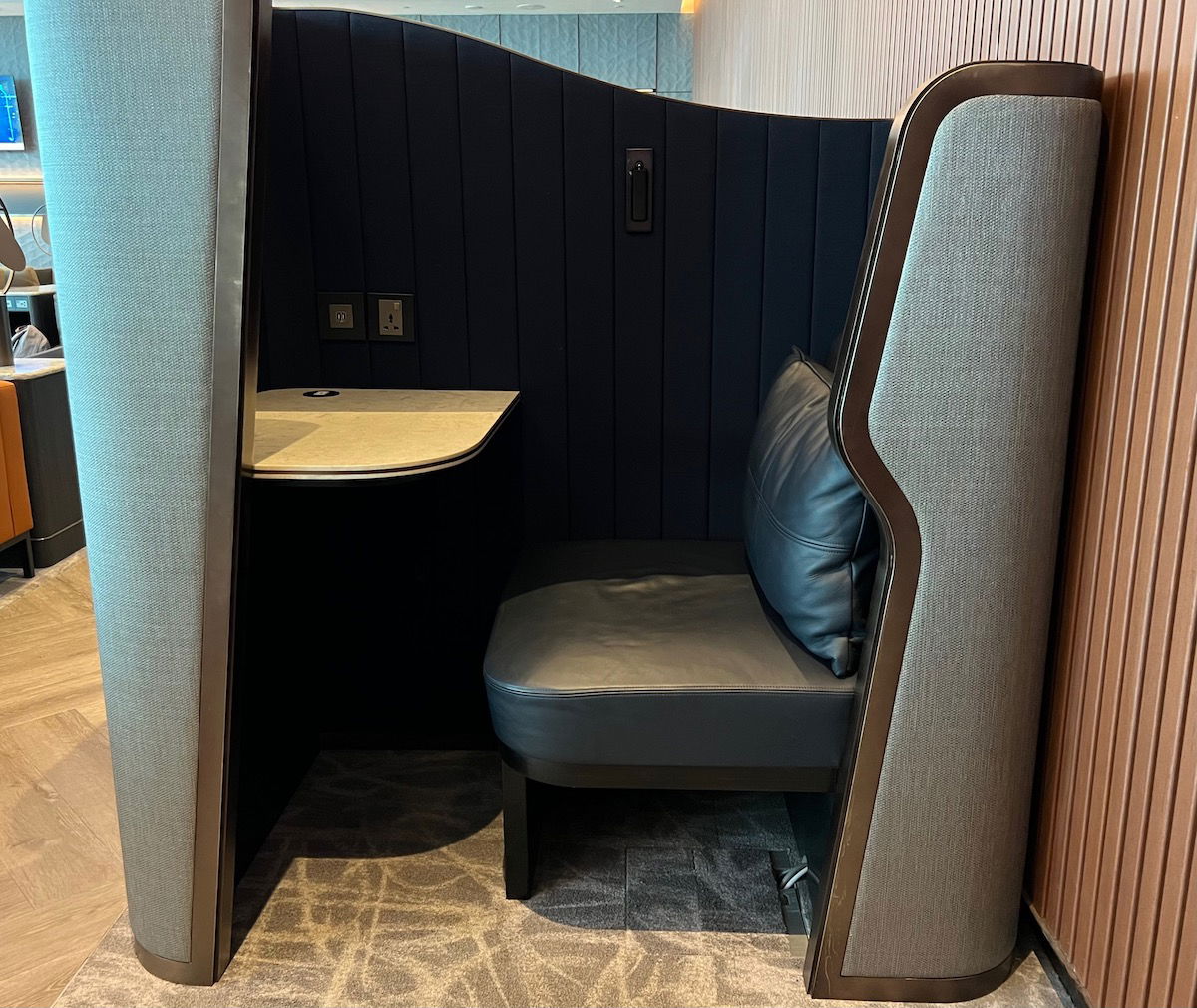 This area of the lounge also has the bar, though it has very limited hours, which I'll discuss in more detail below (in the section about food & drinks).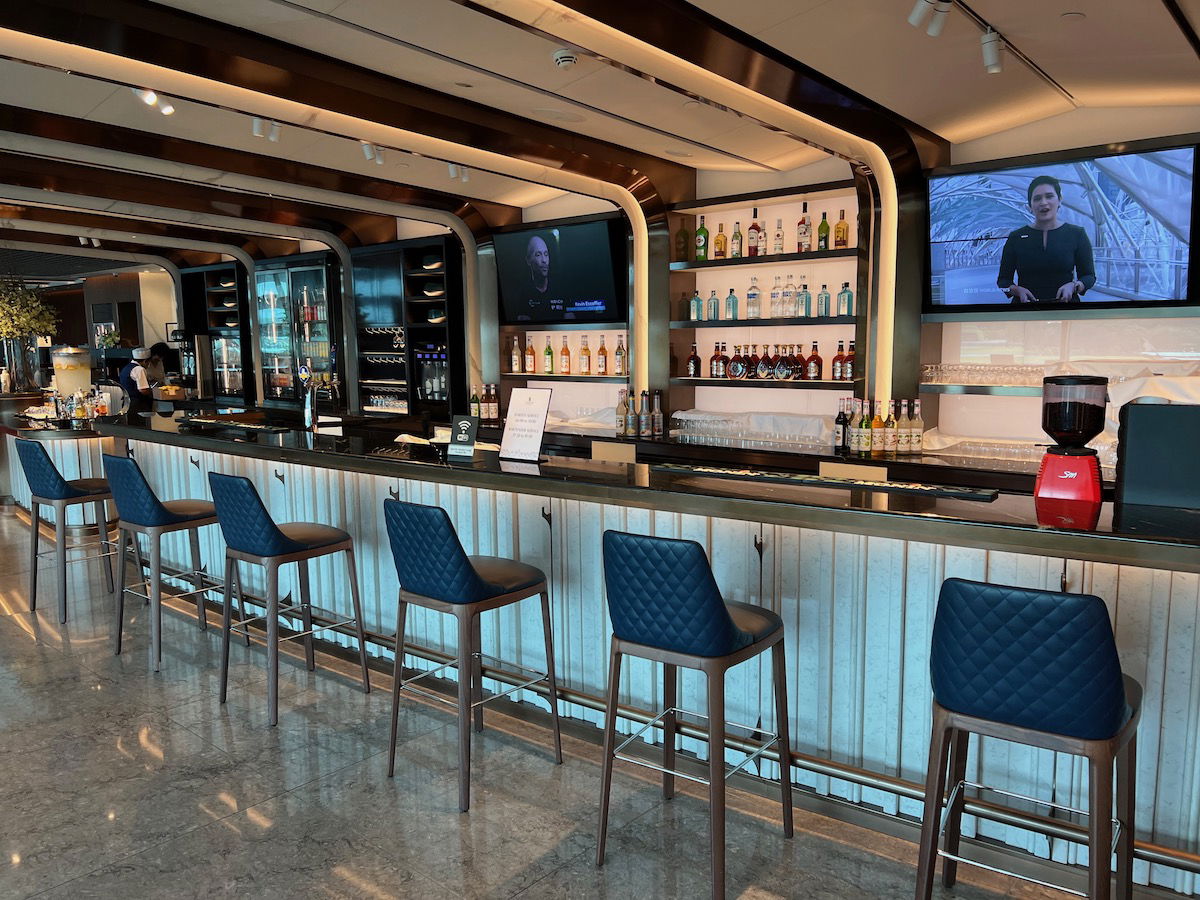 Back toward the entrance is a small enclave with a row of high-top seating facing the terminal.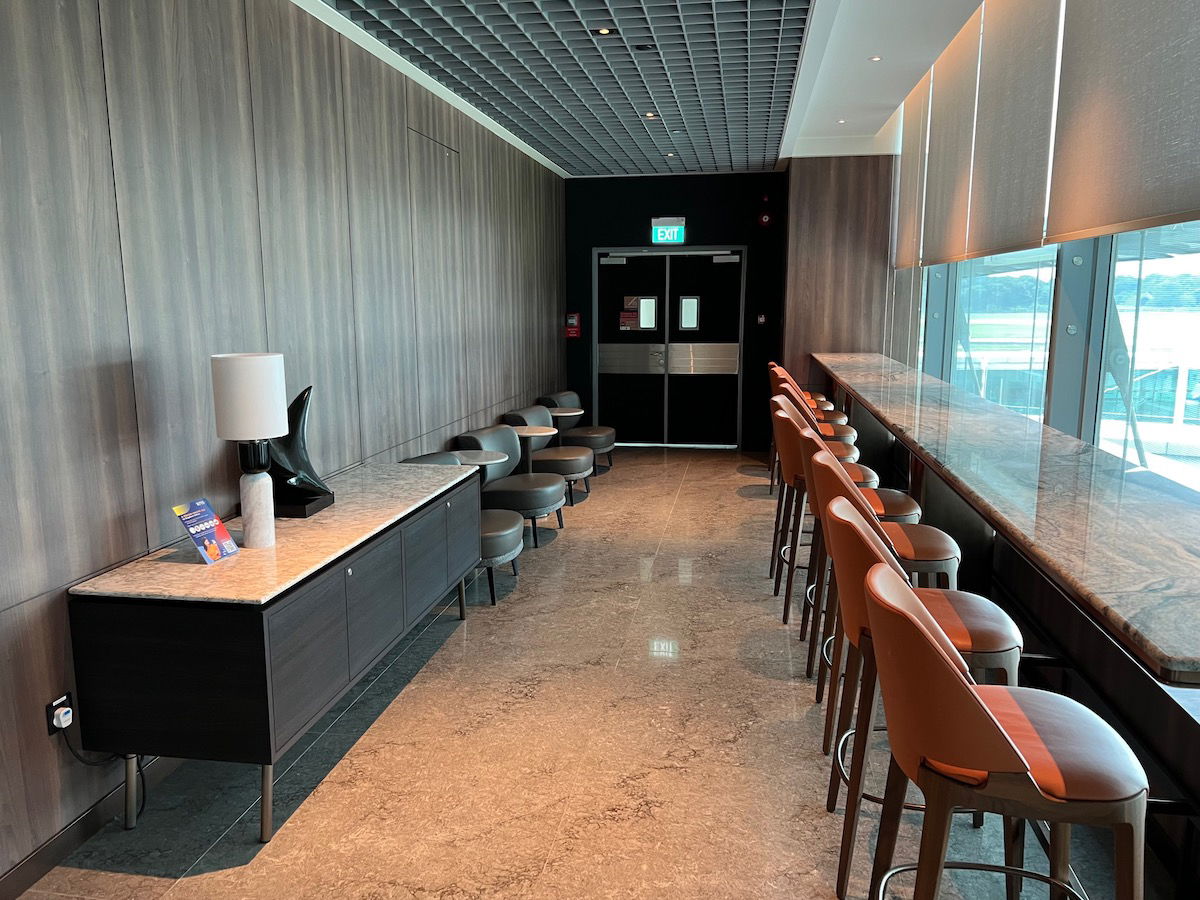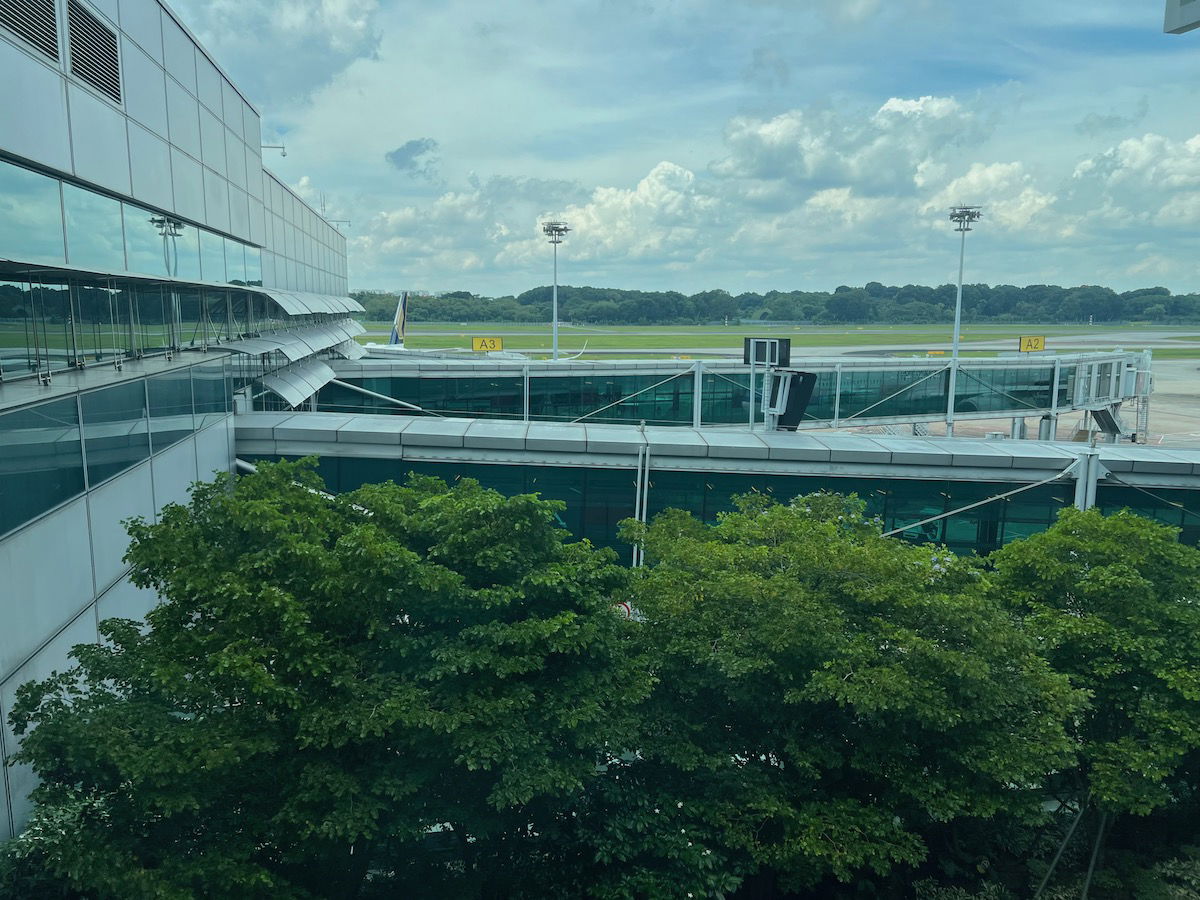 This is also the area where a customer service desk is located, in case you need any help with a reservation, as well as a small KrisShop gallery.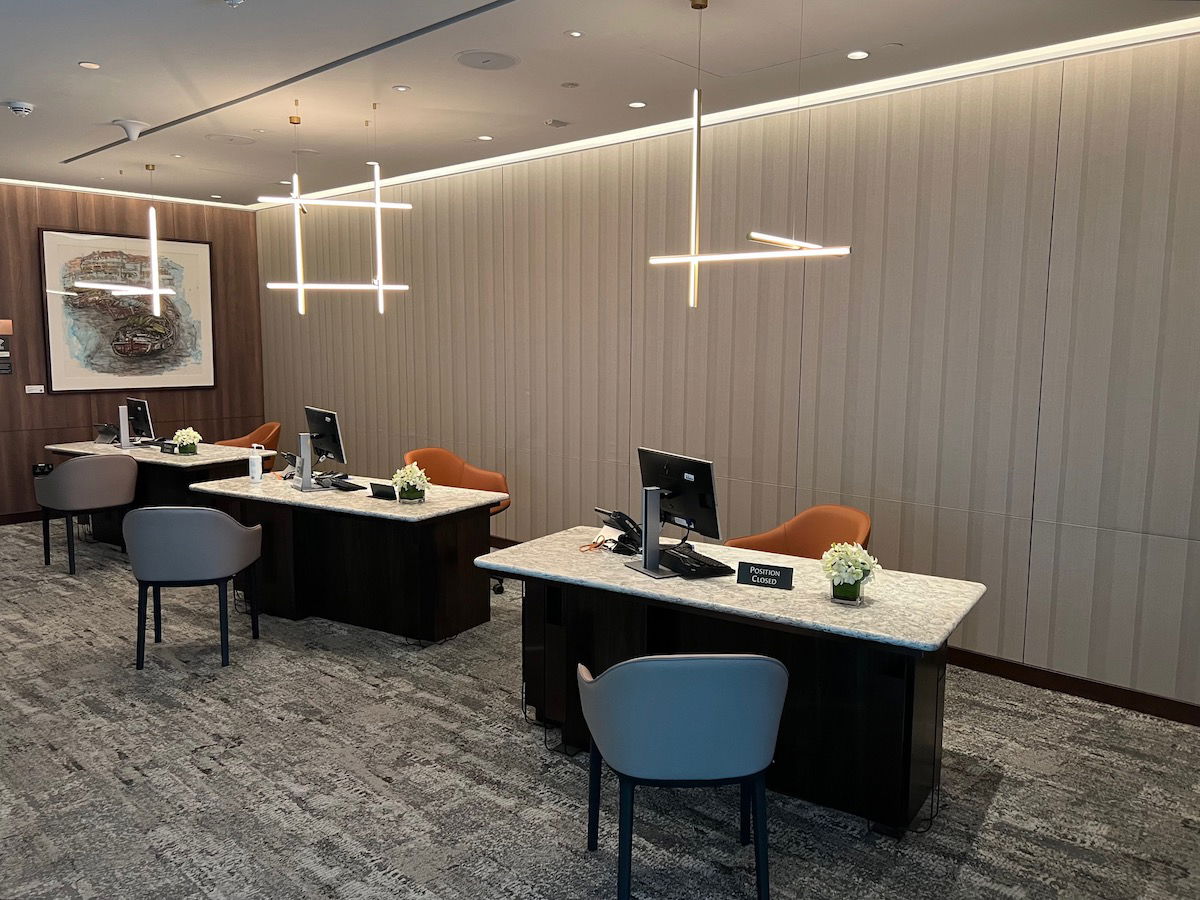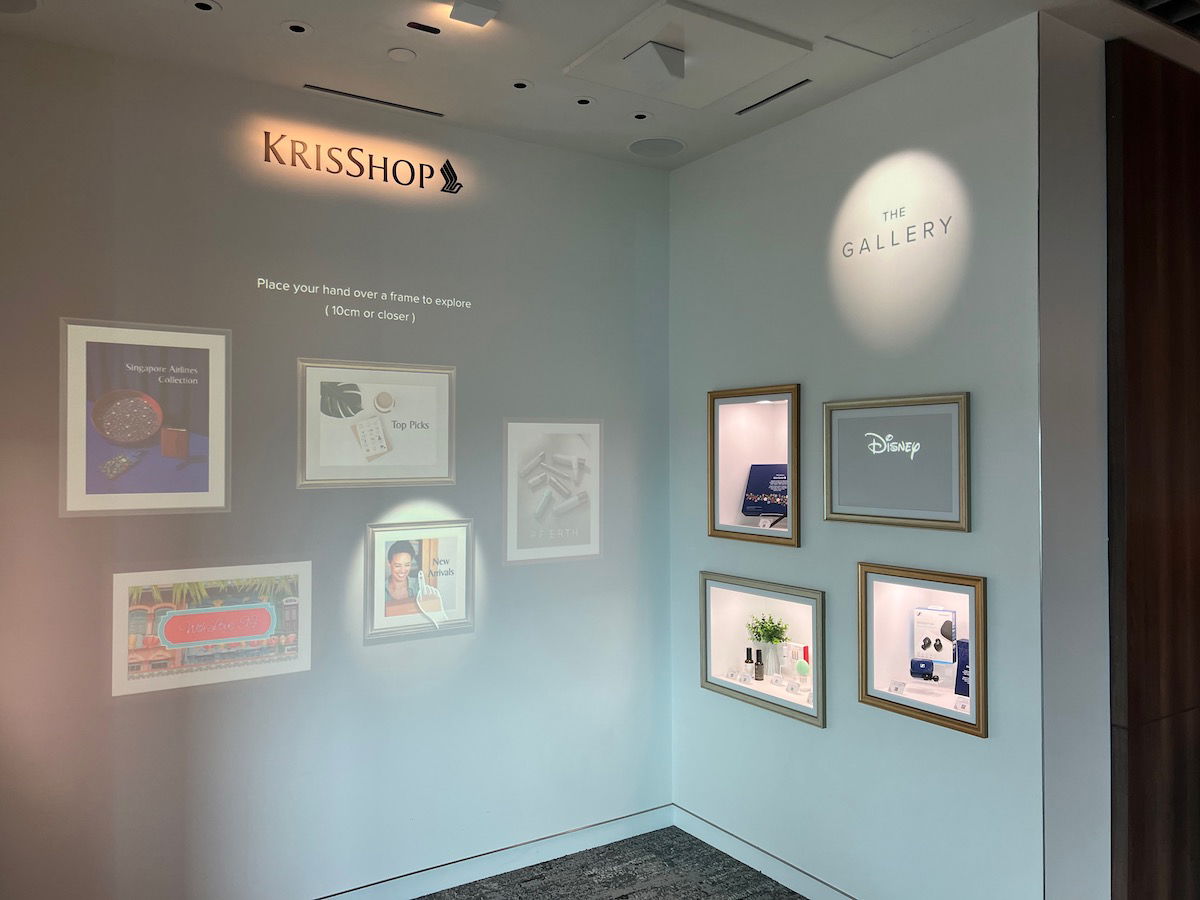 Once in the left part of the lounge, you'll first find yourself in the main dining area. This consists of several buffets, high-top seating, and also lots of cafe-style tables along the walls.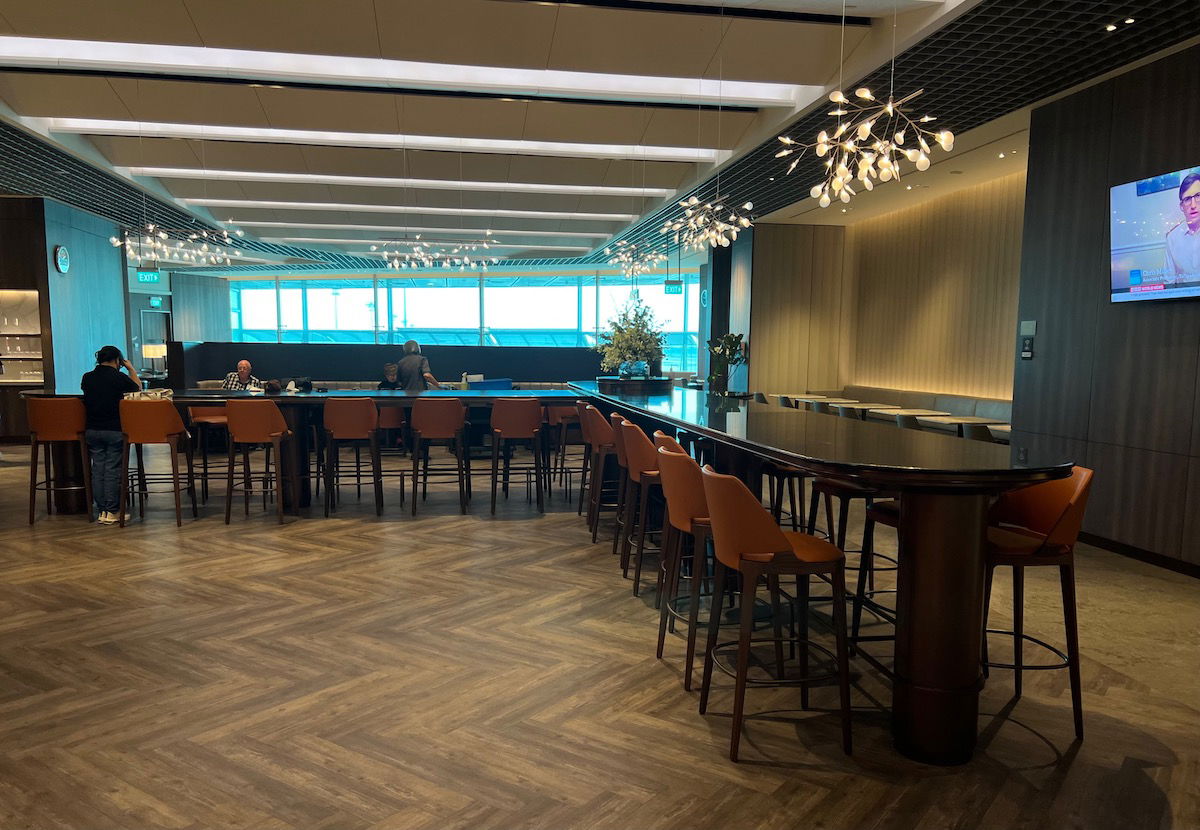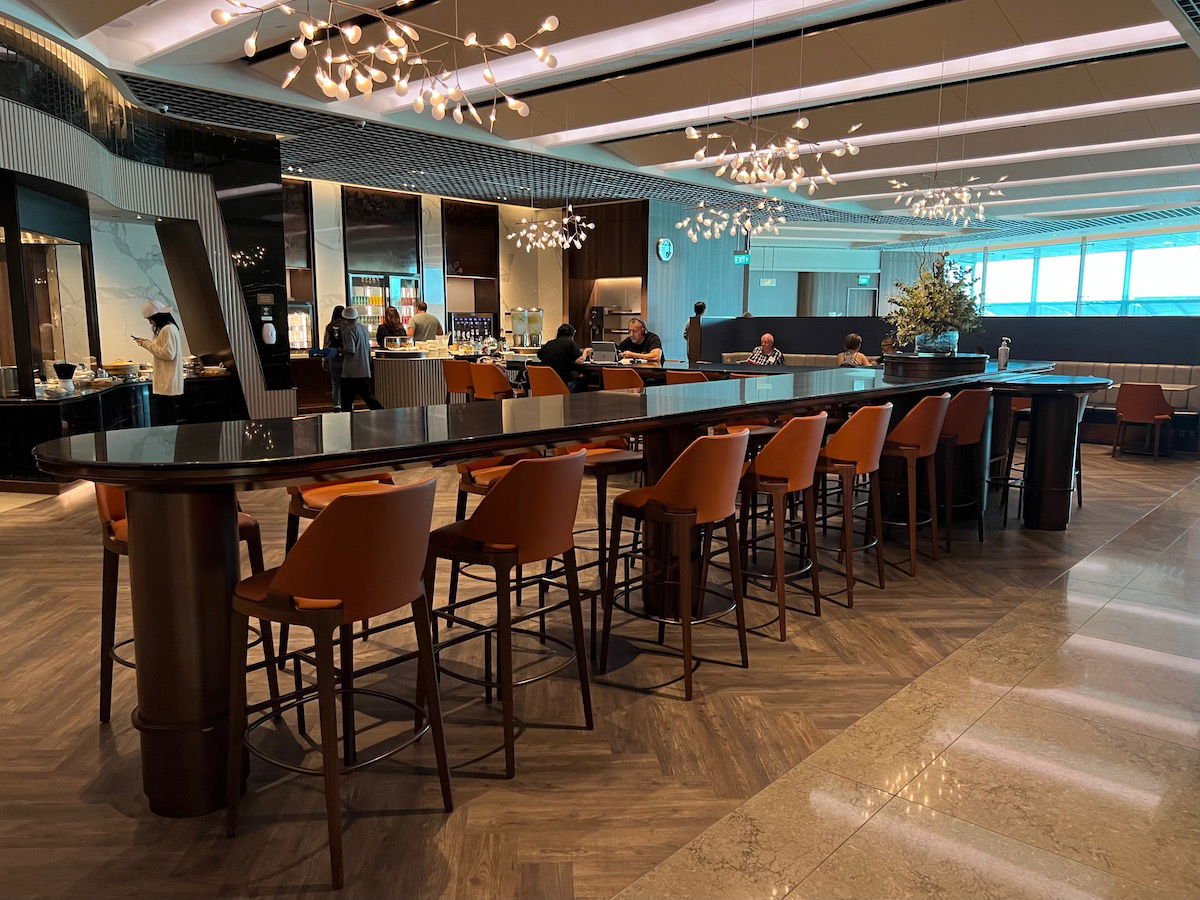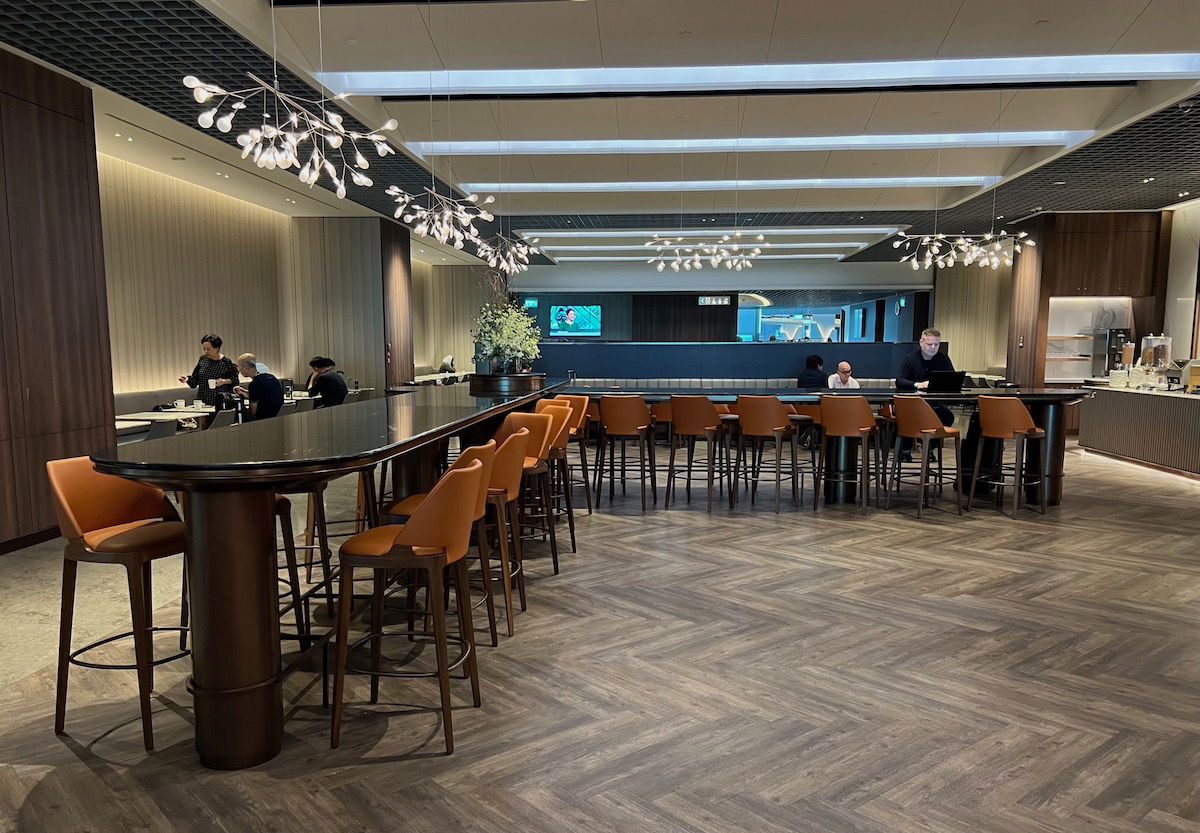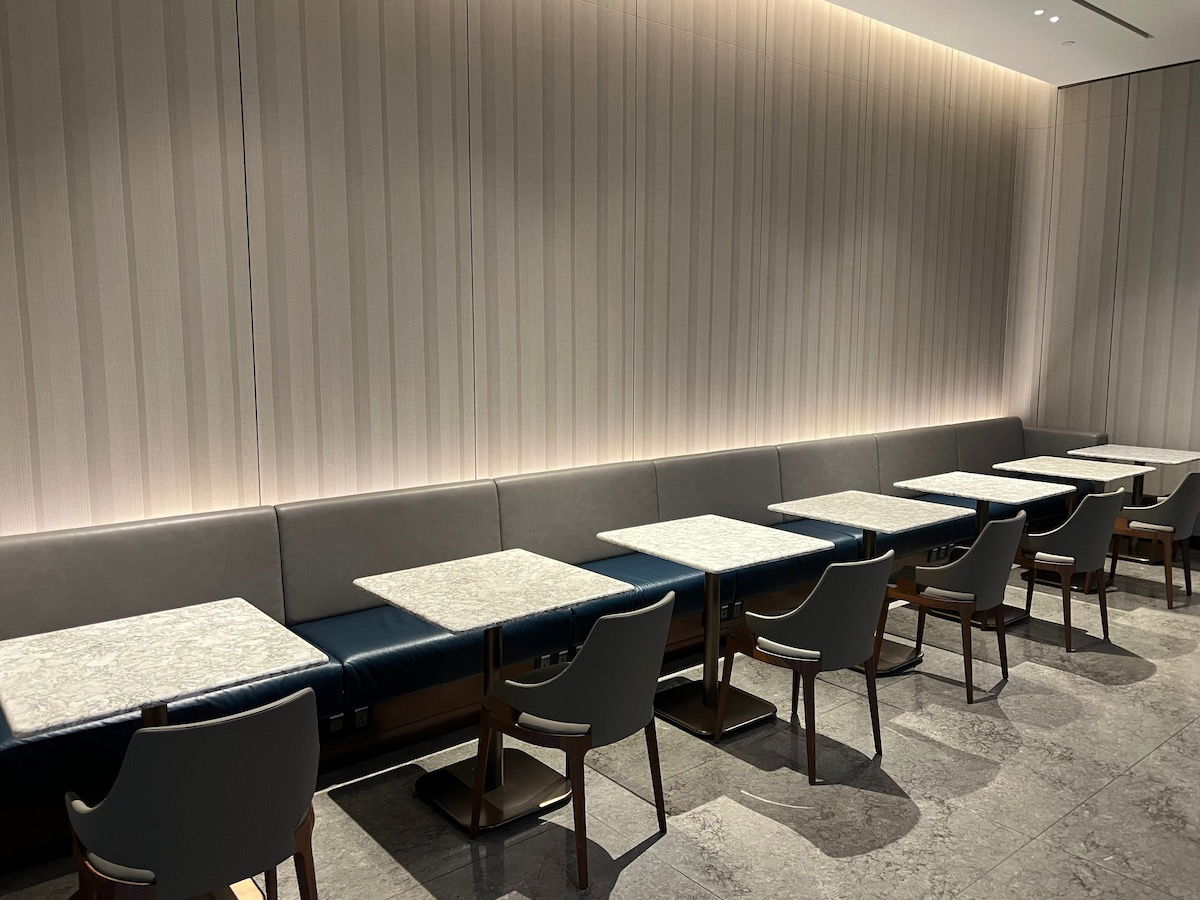 Deeper into the lounge is a lot more seating, including swiveling seats, booths with tables, and more communal tables.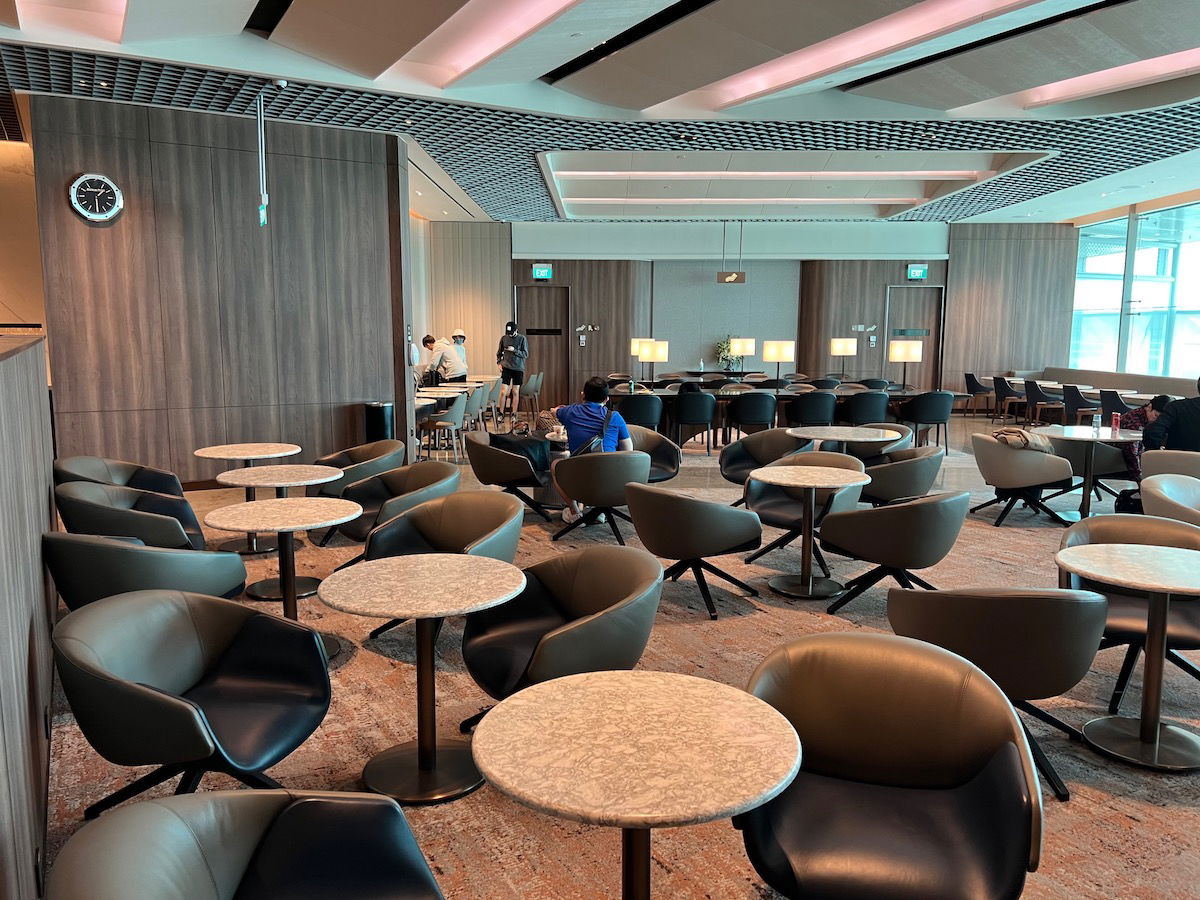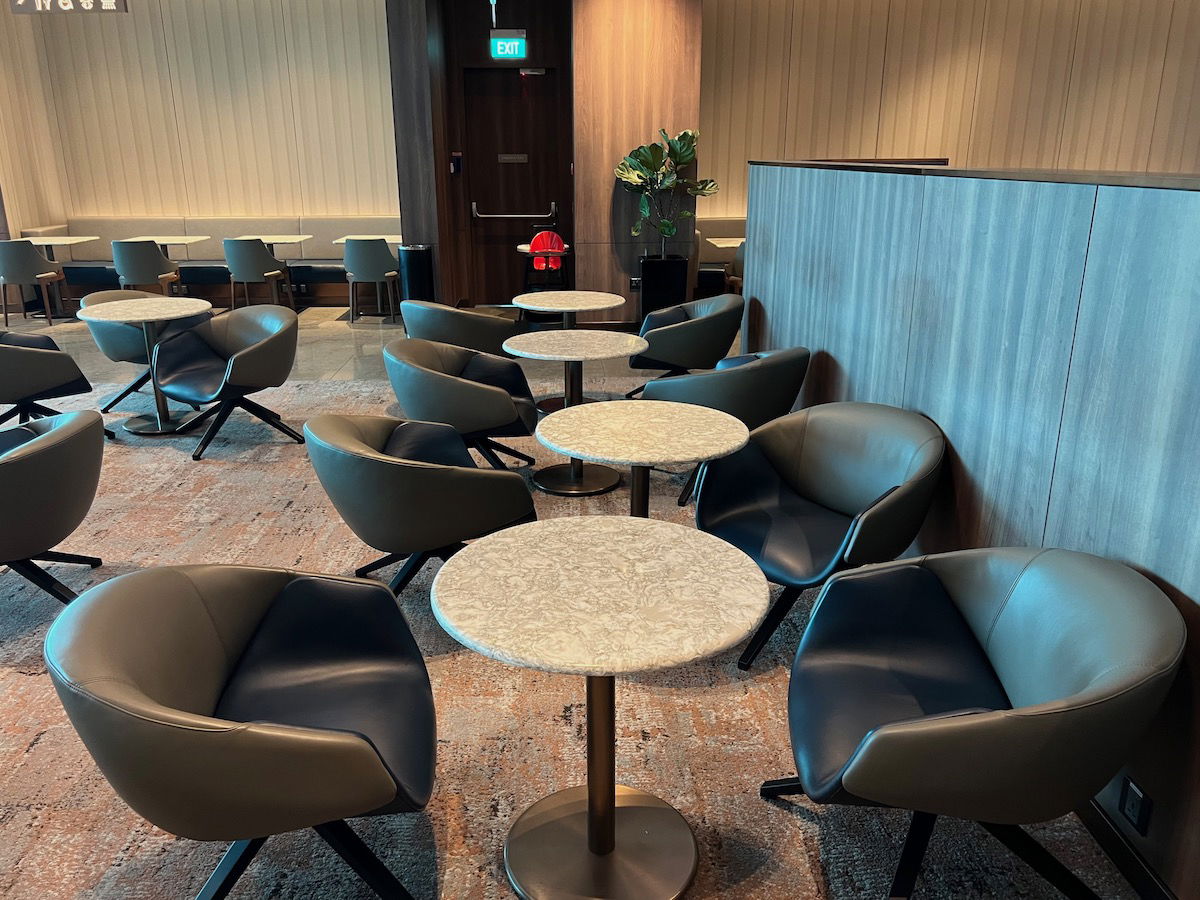 There's also a rest area back here, but it was pretty busy when I visited, so I didn't feel comfortable taking a picture.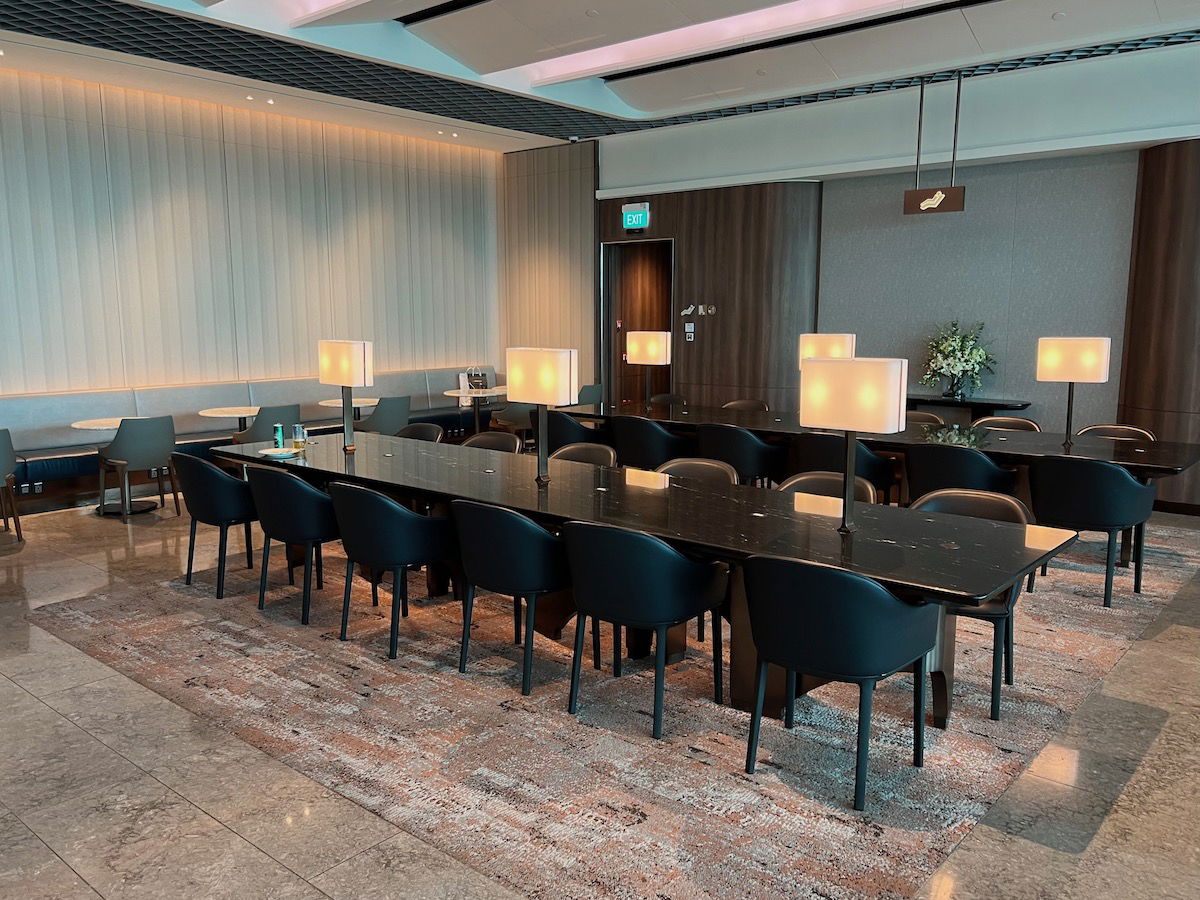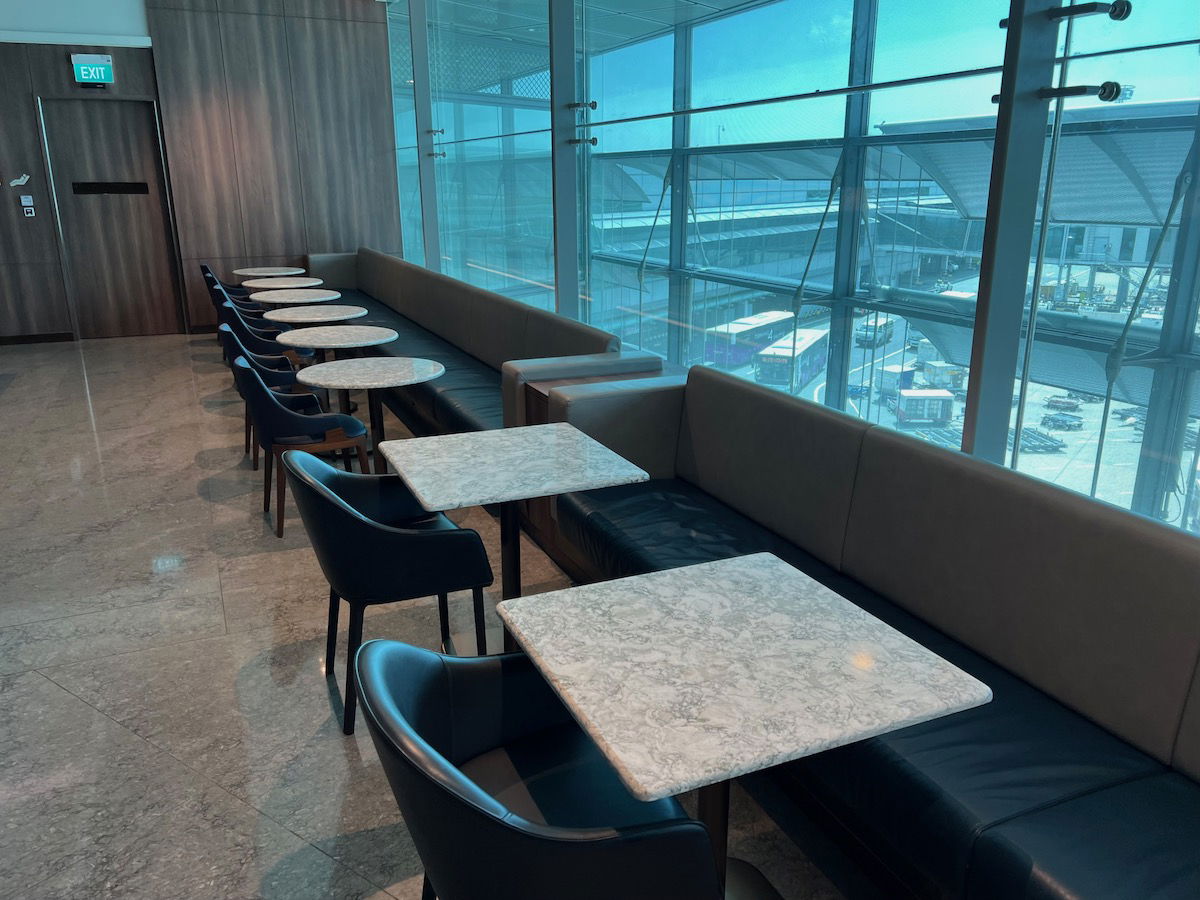 Next, there's a further section with seating just off the dining area, with a variety of more traditional lounge seating options. This area has individual seats with side tables, with plenty of choices depending on your seating preferences.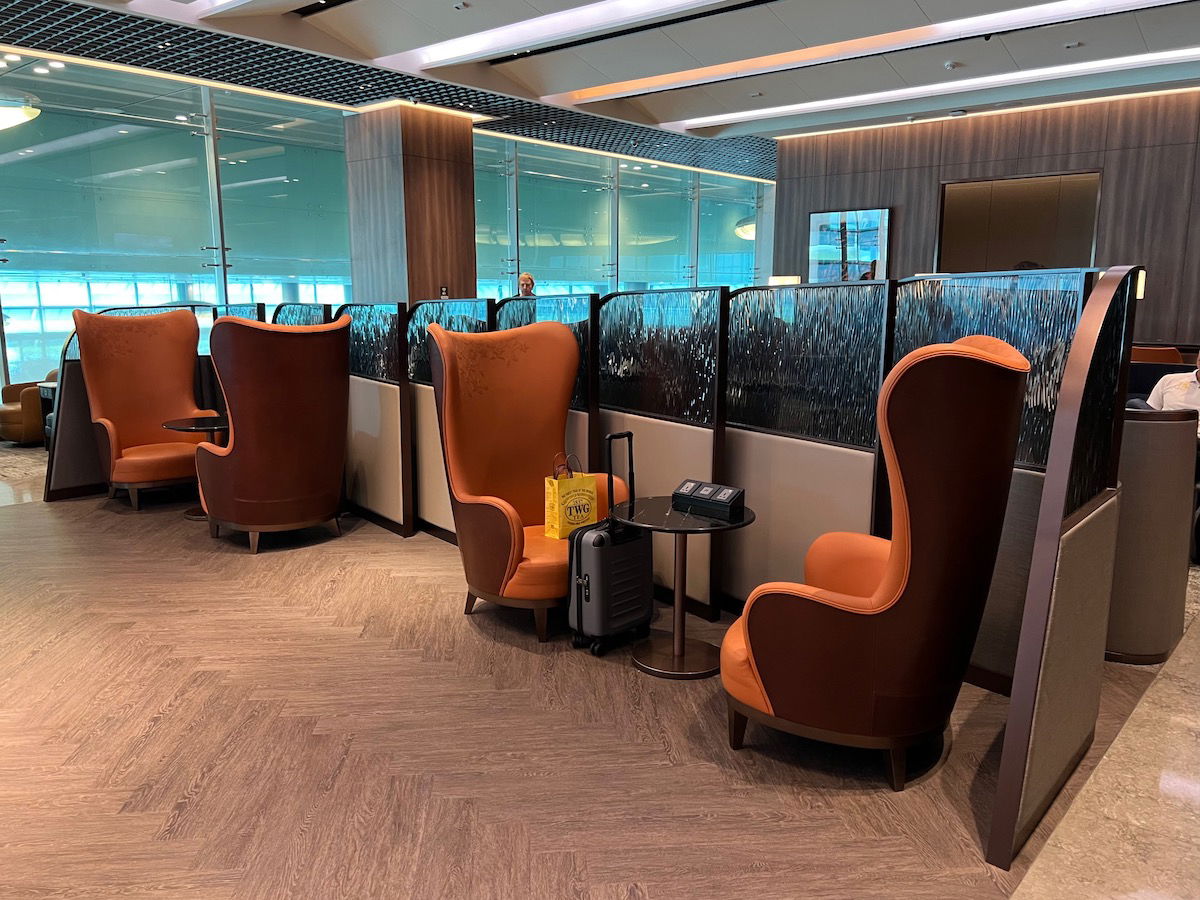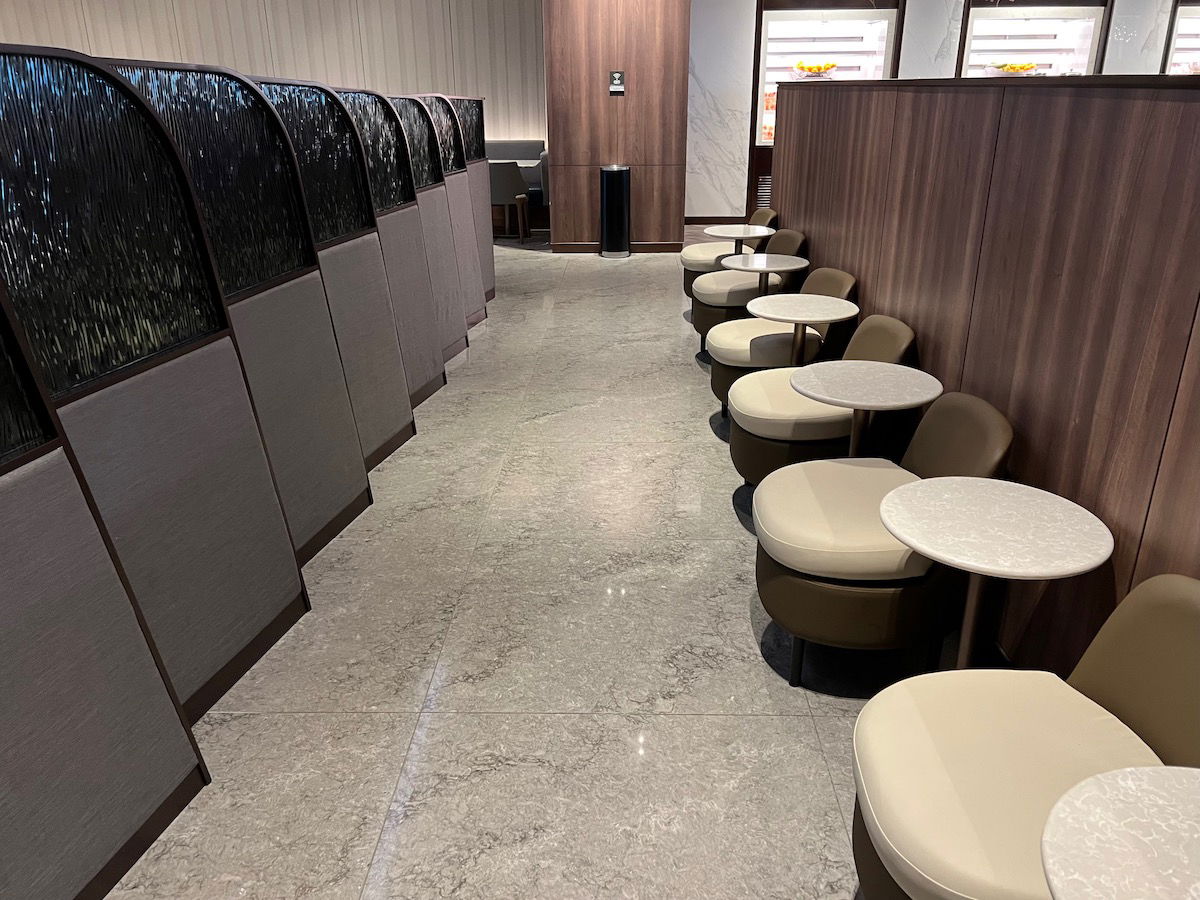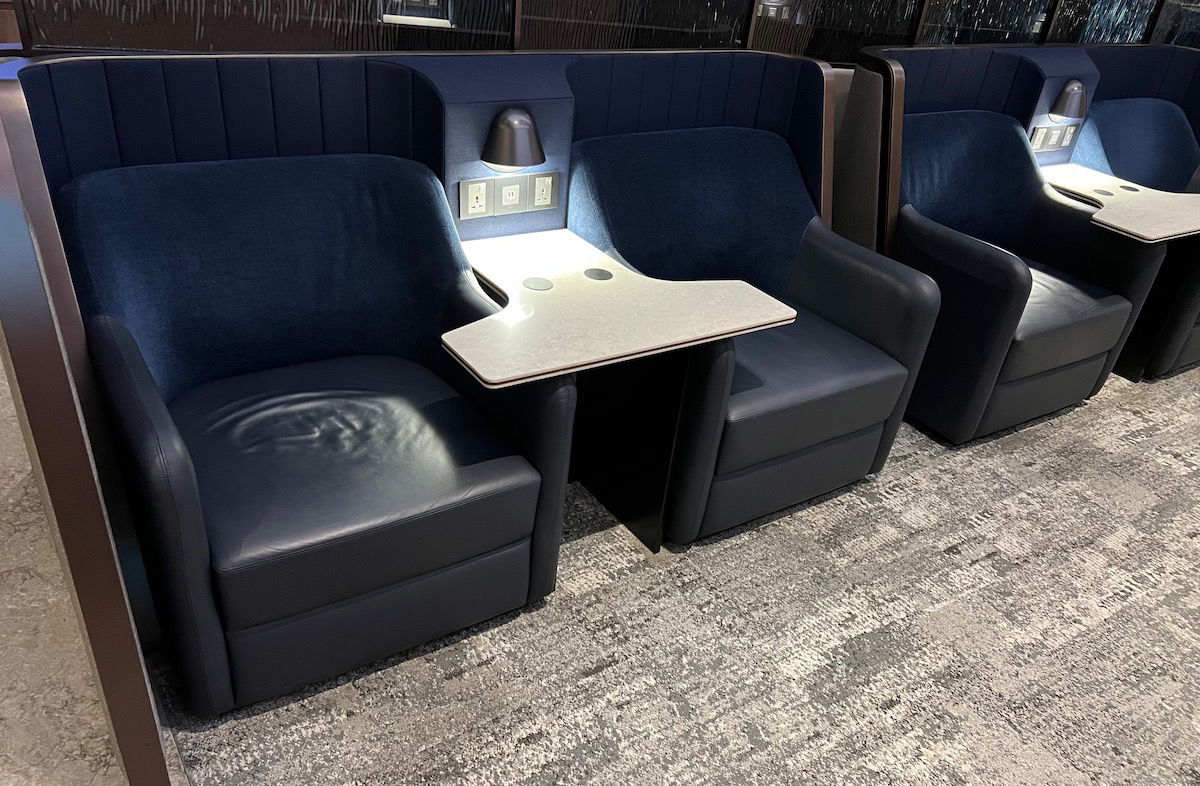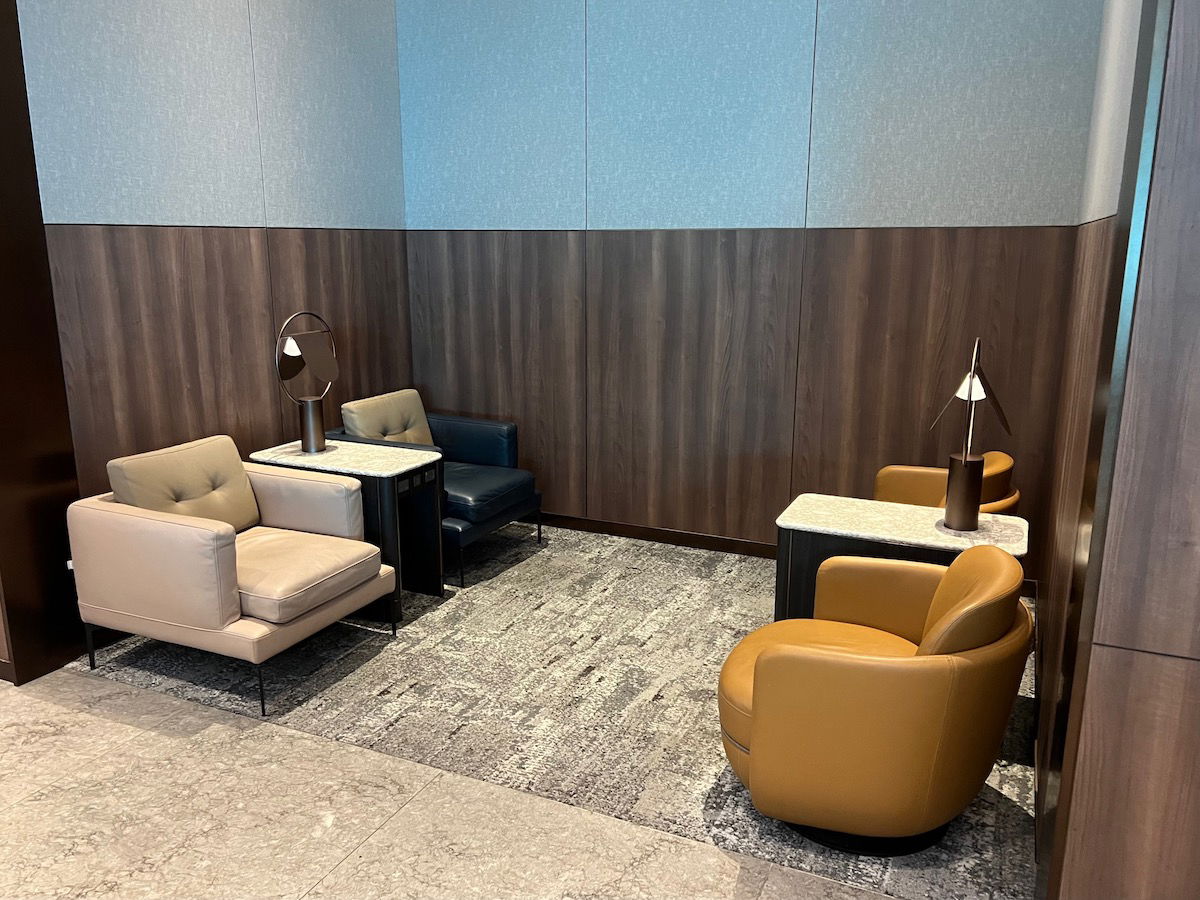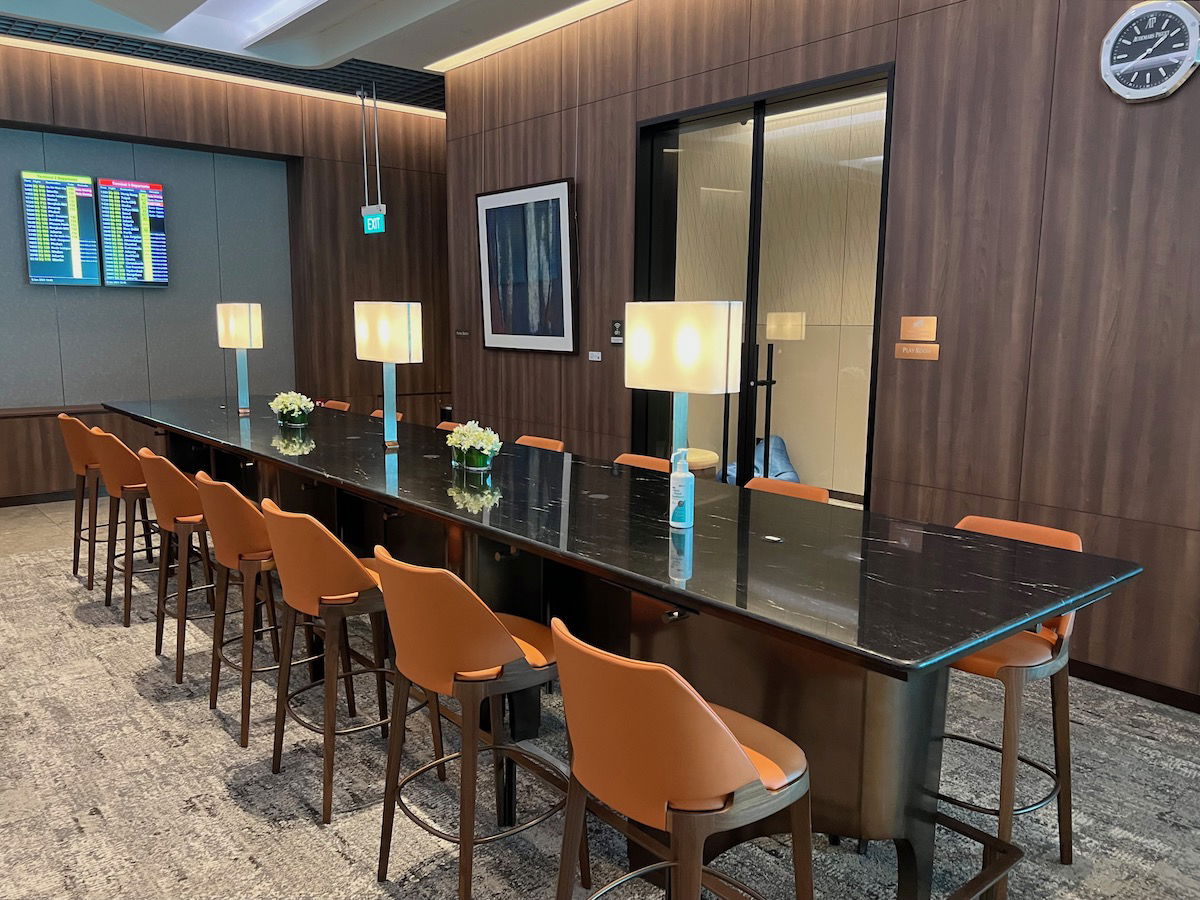 This area of the lounge also has a play room for kids.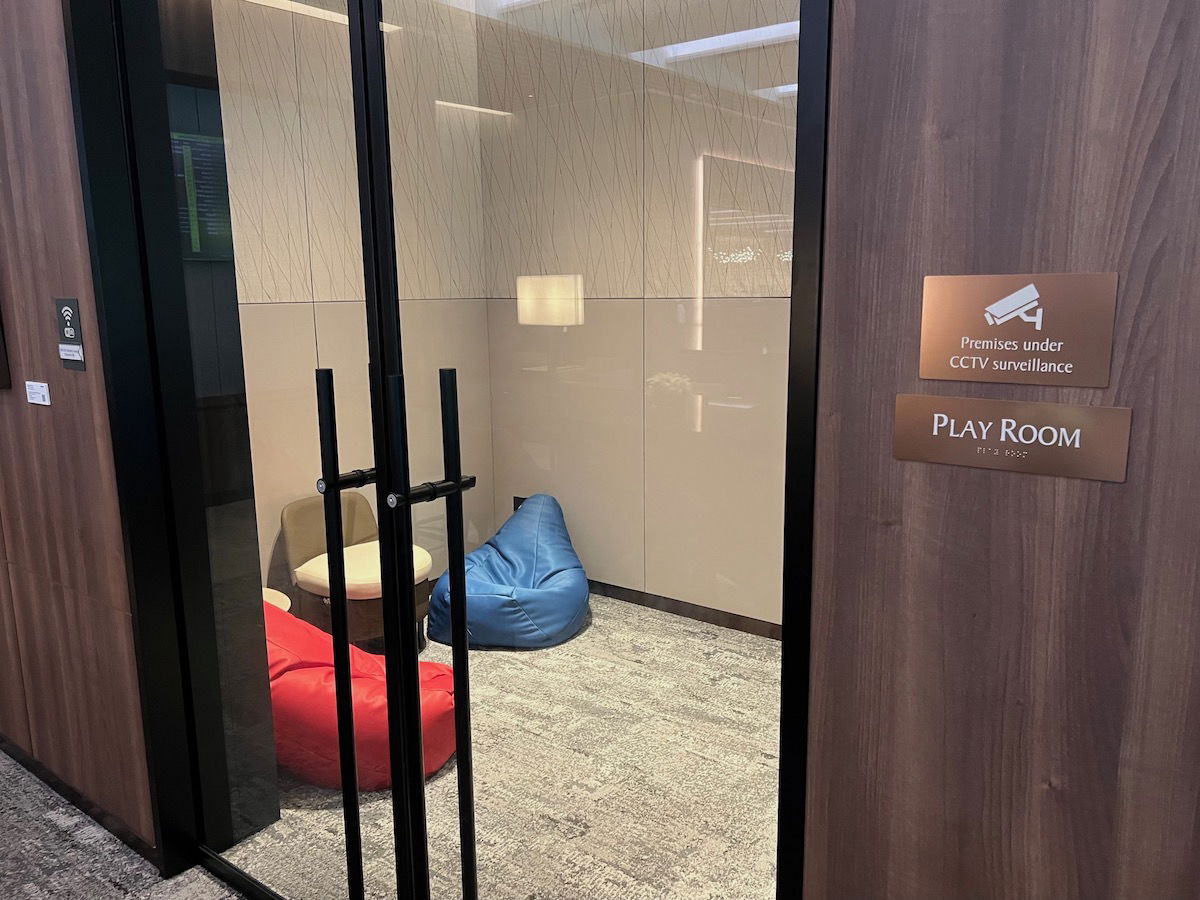 Lastly, the back of this room has another area with more of those semi-private seats.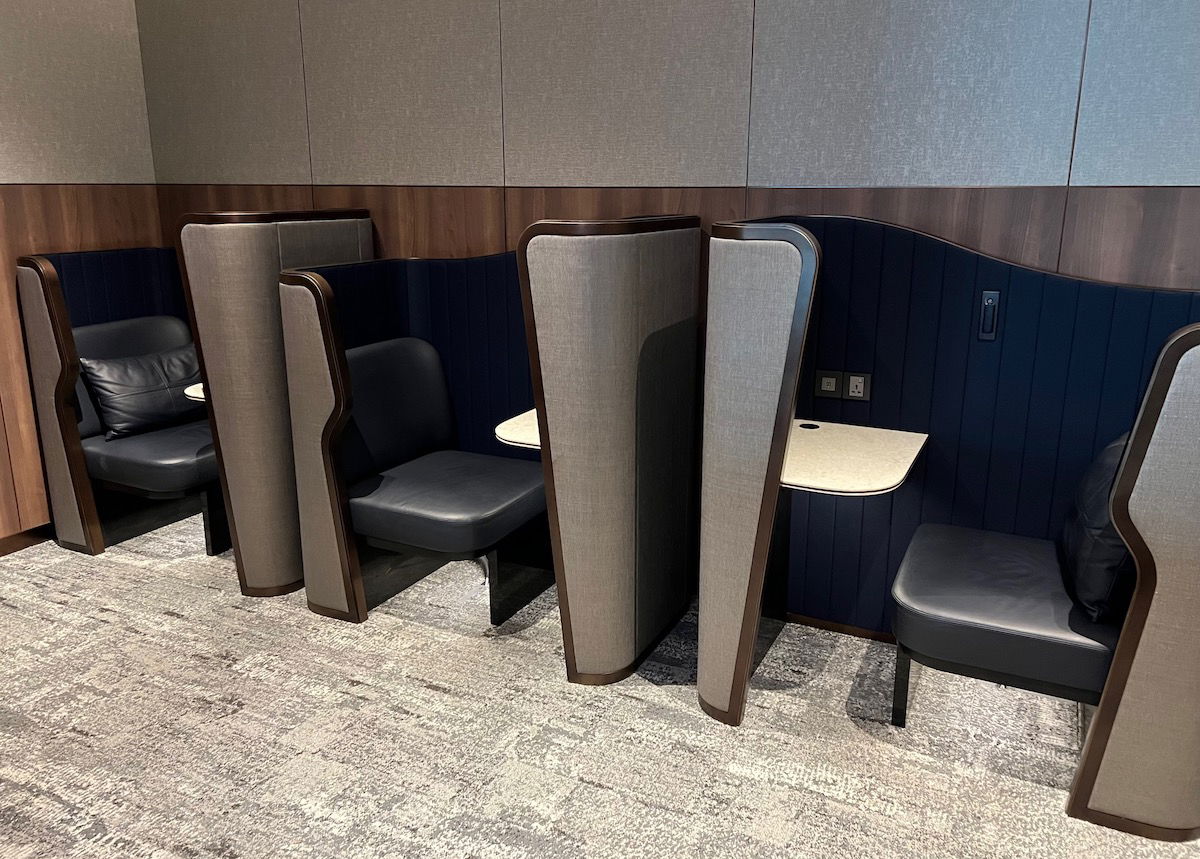 All-in-all, I thought the lounge's seating was fantastic. I loved the variety of seating options, and the design felt high-end. A few further things to note:
Wi-Fi in the lounge was fast and free
There were power outlets at nearly all seats, as you'd expect for a newly designed lounge (but you'd be surprised…)
I love the fact that the lounge has relaxing and elegant background music (you can listen to it on Spotify too, as Singapore Airlines publishes its boarding, landing, and lounge music there); not many lounges offer background music, but Singapore Airlines pulls it off well
I appreciate how the lounge was comfortably busy during my stay; it was never packed, but also wasn't empty
The lounge cleaning staff were on top of things in terms of always clearing plates and glasses, and wiping down tables
Singapore SilverKris Business Class Lounge food & drinks
The Singapore Airlines SilverKris Business Lounge has an impressive food selection, located at several different stations. The main buffet consisted primarily of hot food, with a focus on Asian dishes. There was everything from dim sum, to curry, to soup. And unlike some food you'll find in lounges, the selection was actually very good — this wasn't just some microwaved garbage.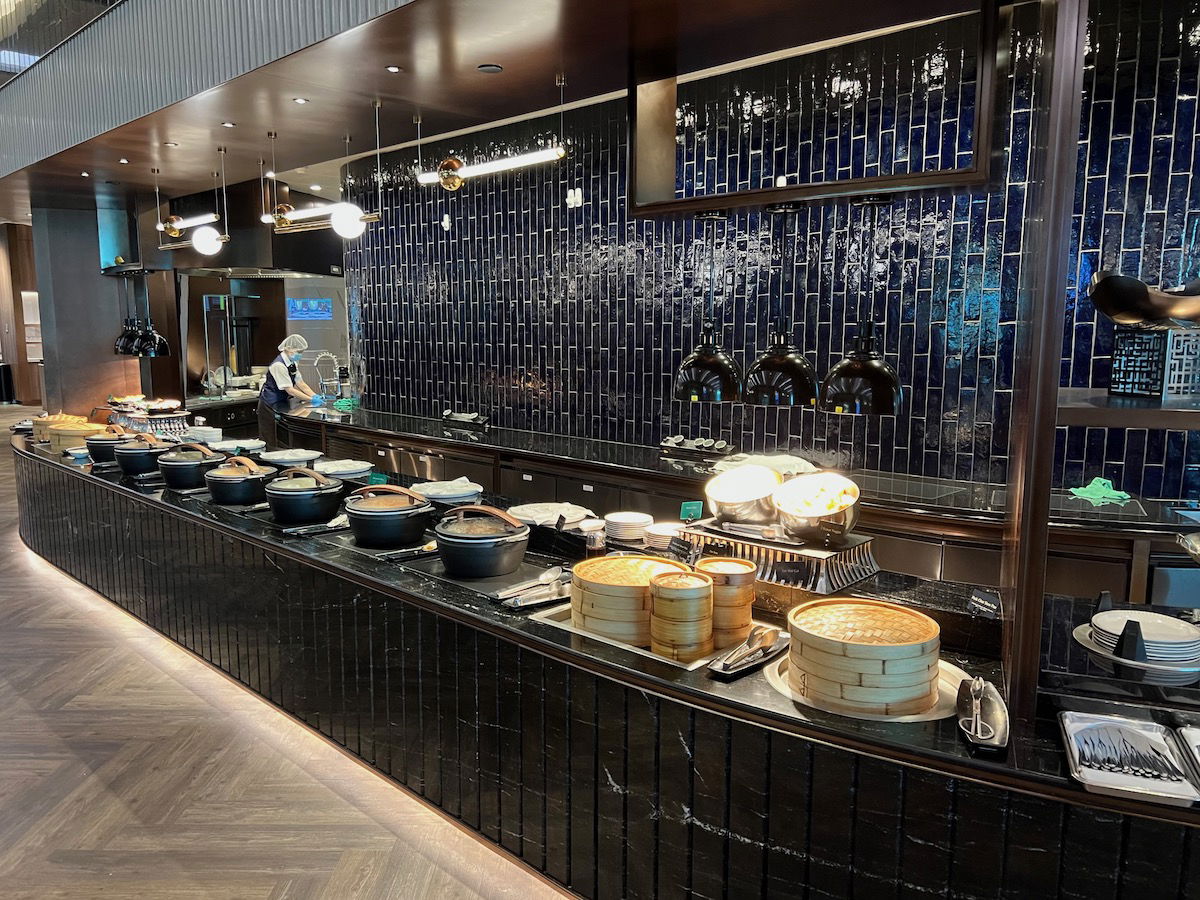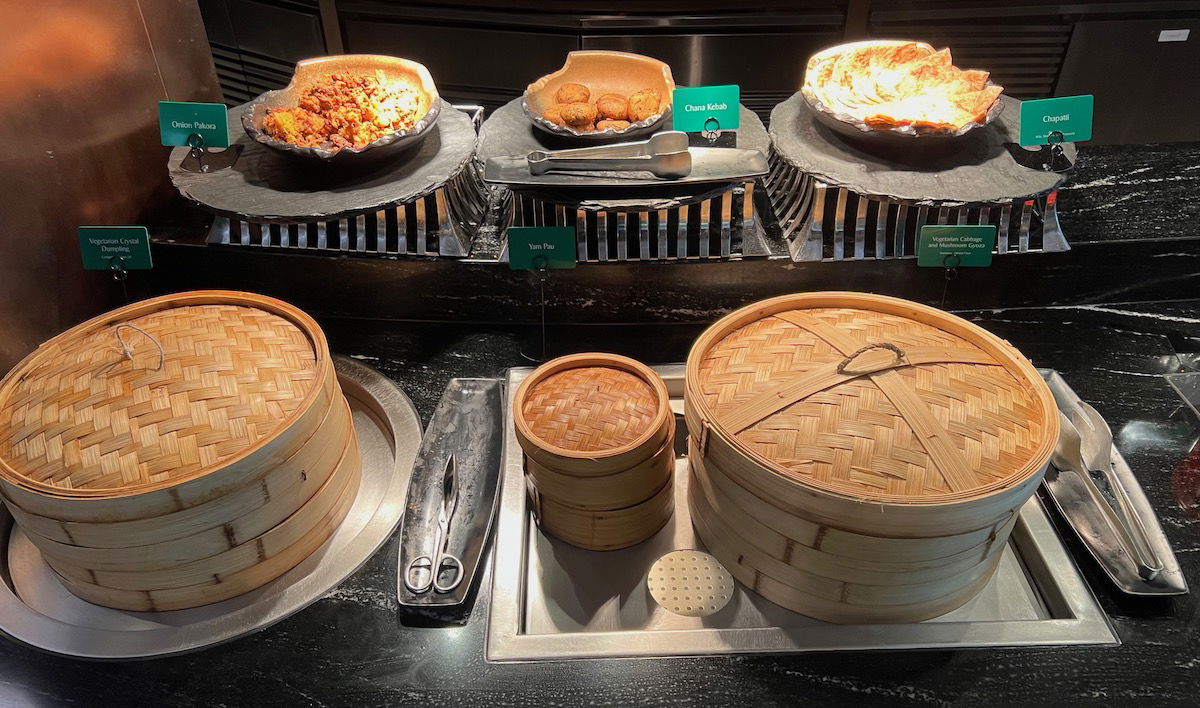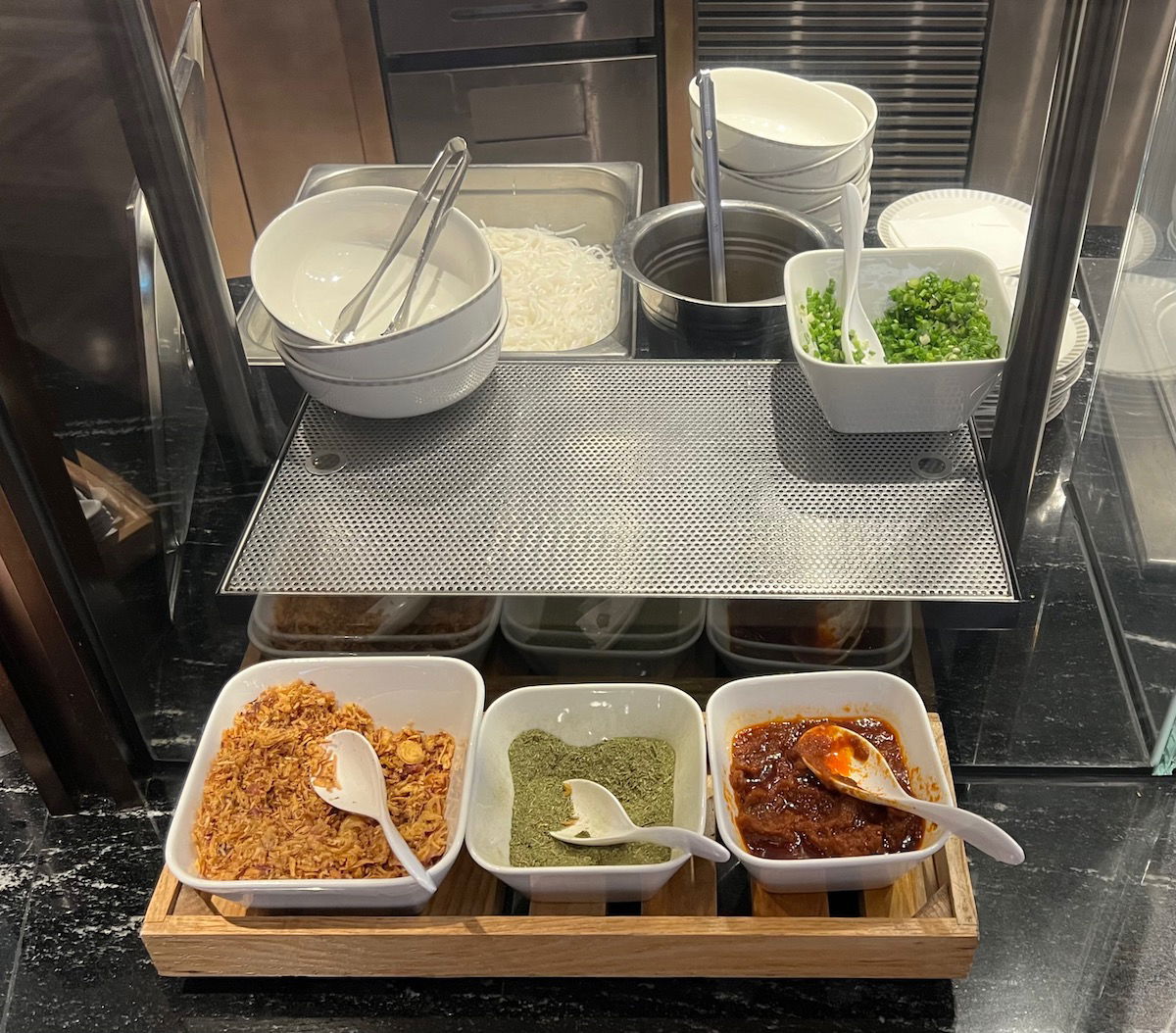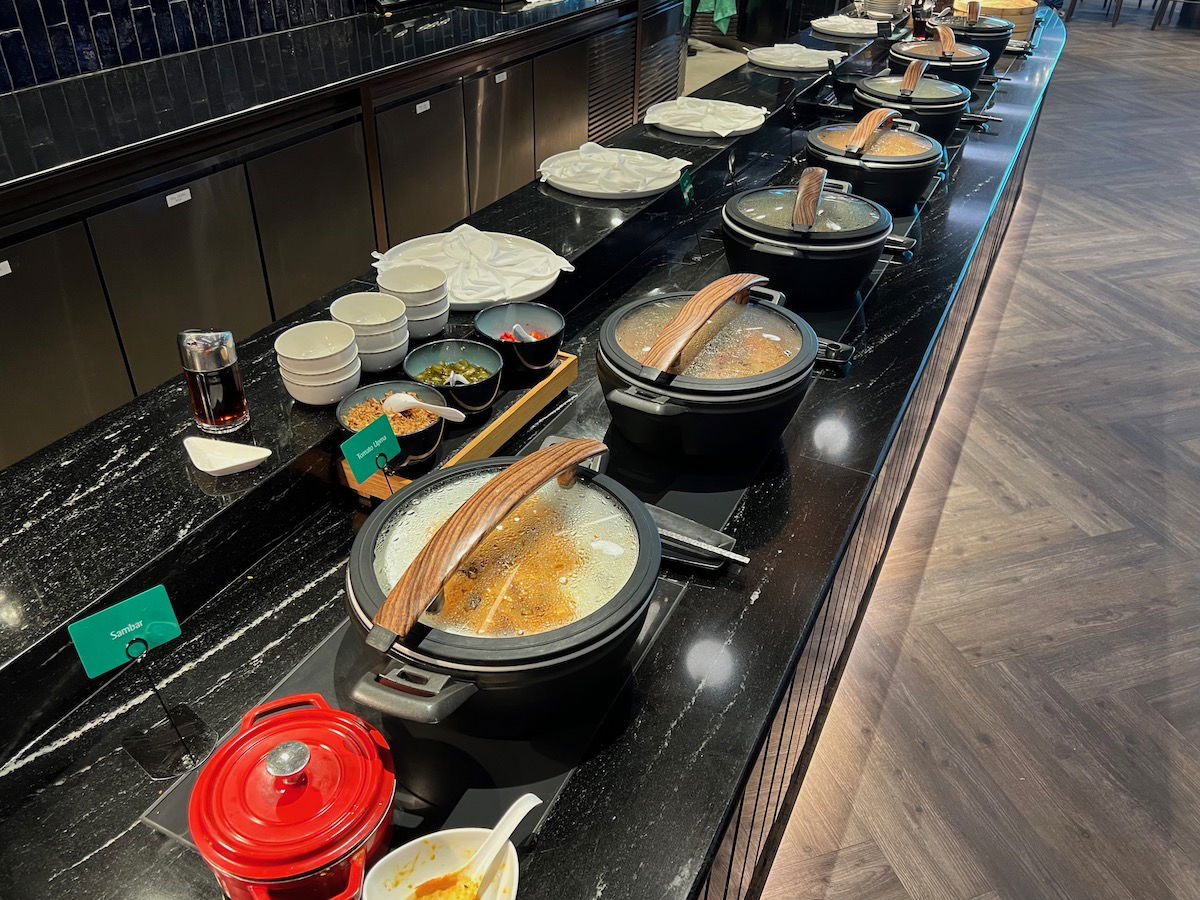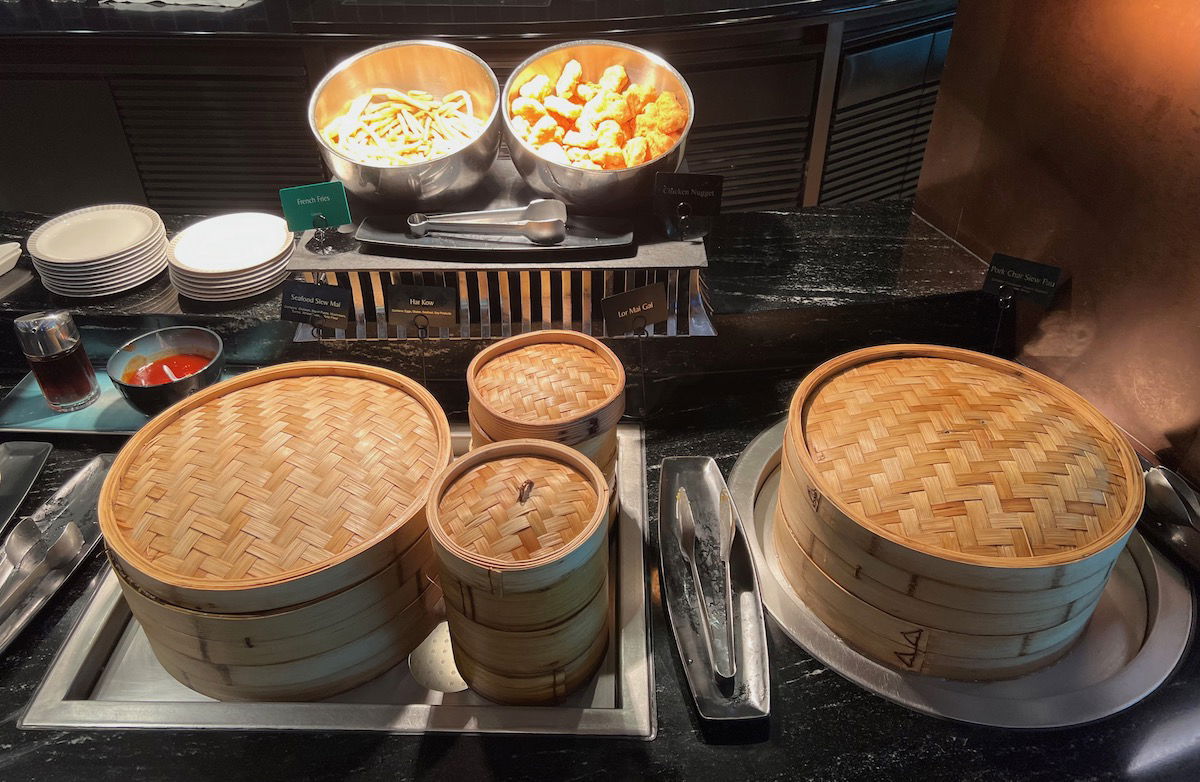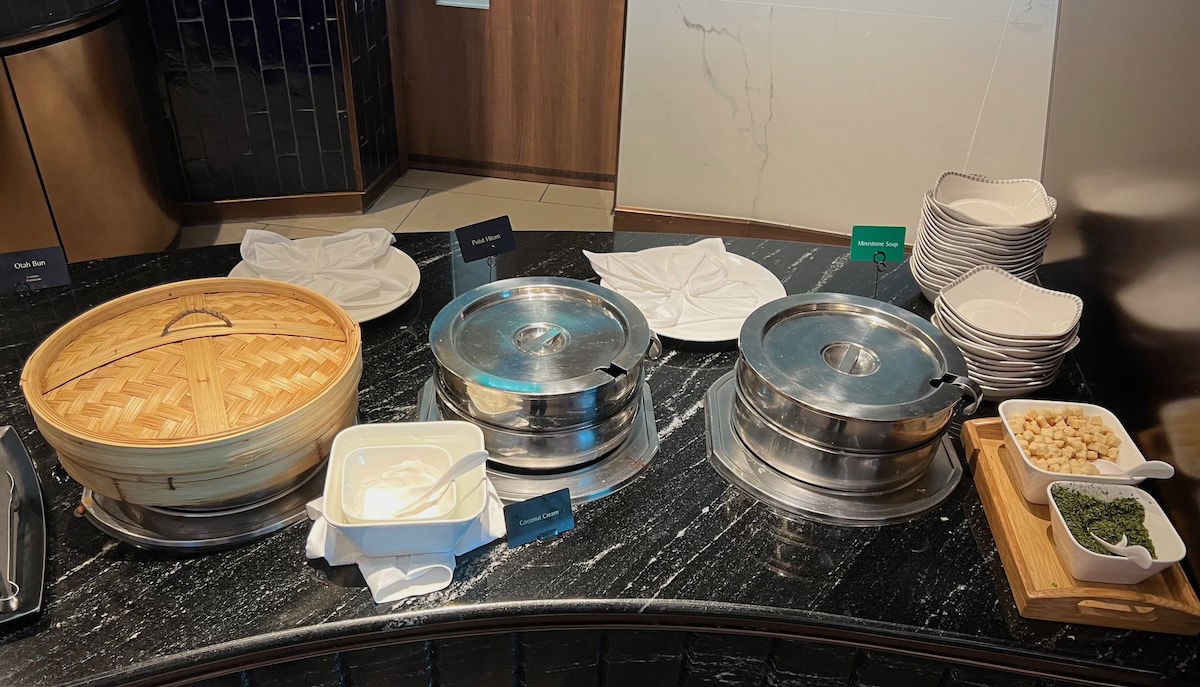 On top of that, there were a few made to order options, including Japanese udon with chicken karaage, laksa, and se chuan spicy wanton in red oil.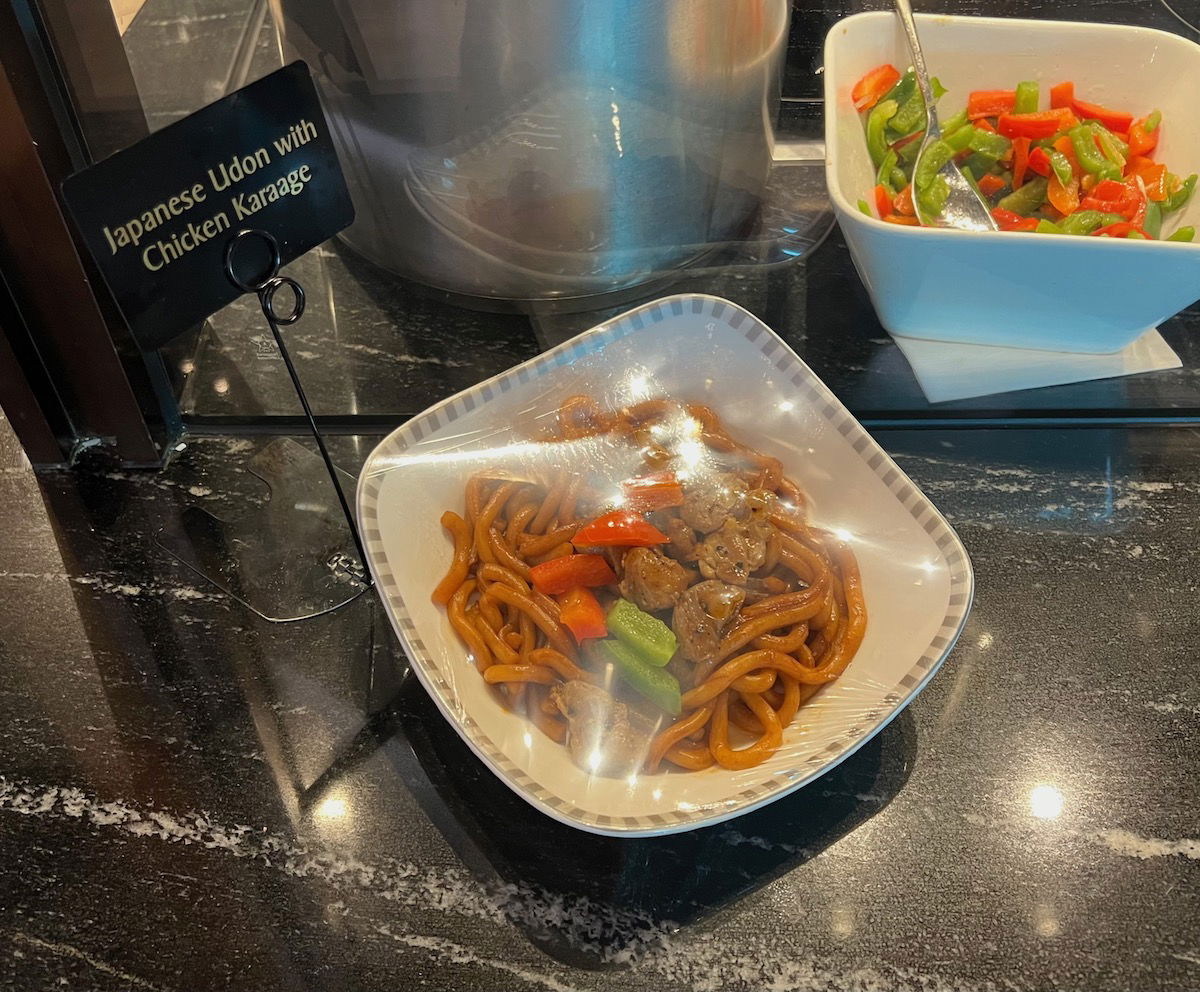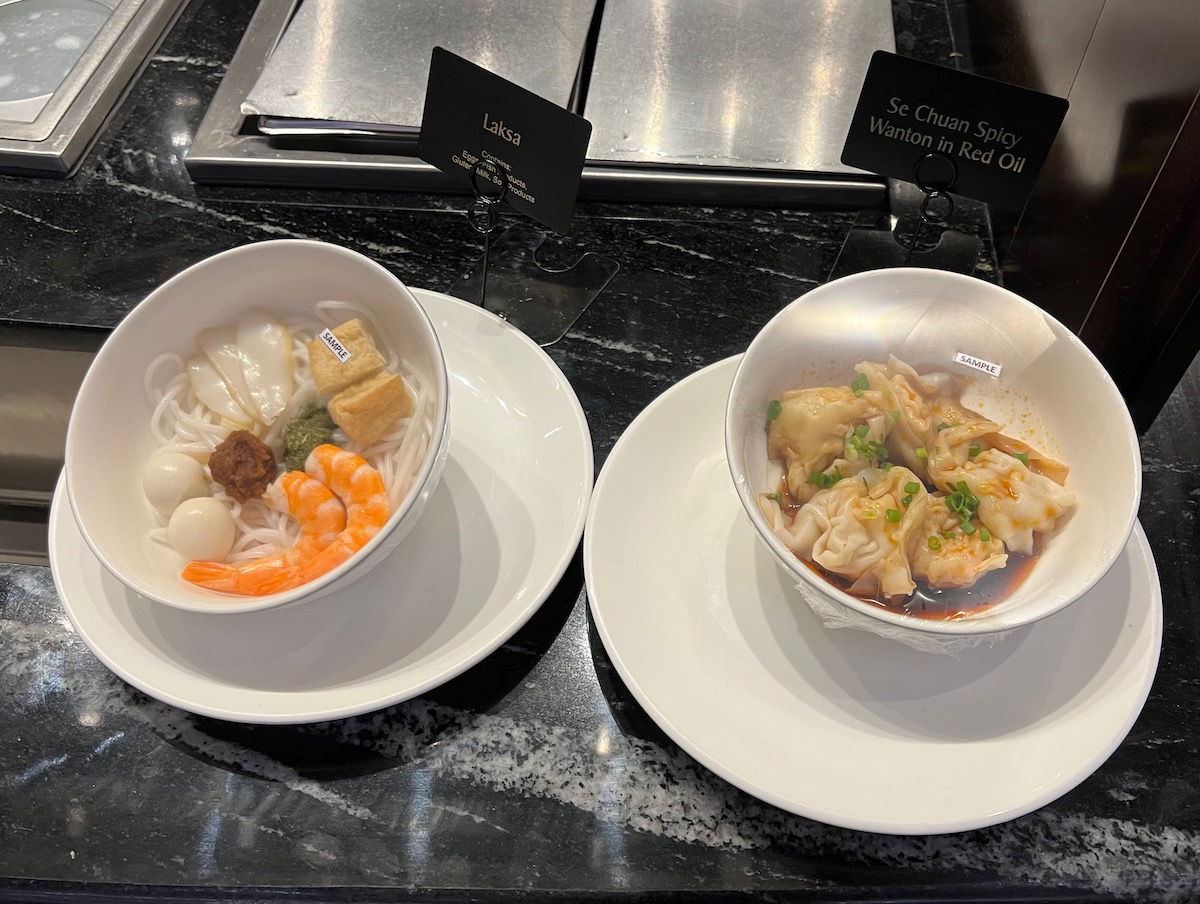 I couldn't leave Singapore without at least eating something, so I ordered the laksa. It was delicious, as you'd expect.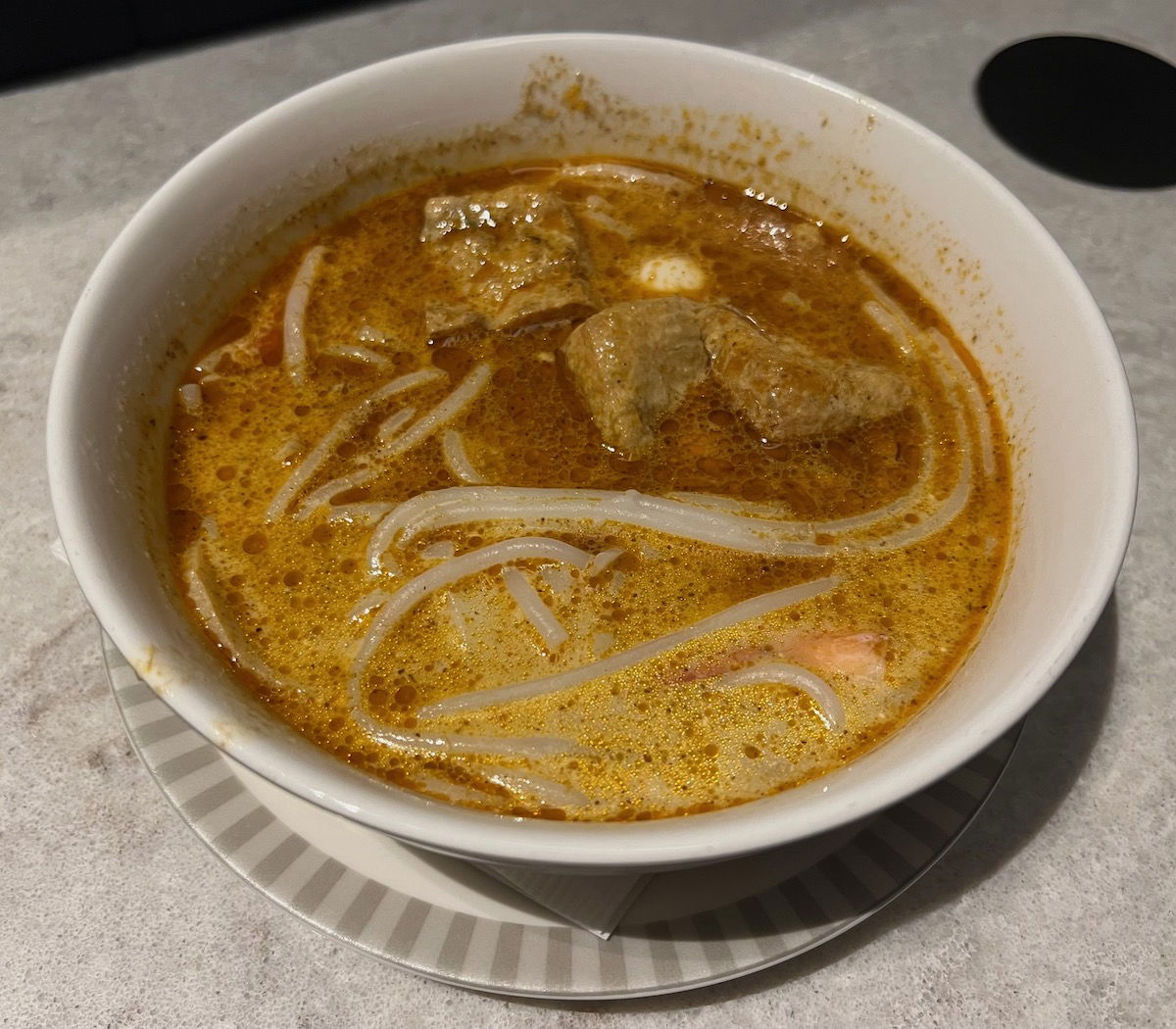 There was a separate buffet with cold options, which almost seemed to have a grab & go theme (I'm not sure if that's the intent, but many things were packaged).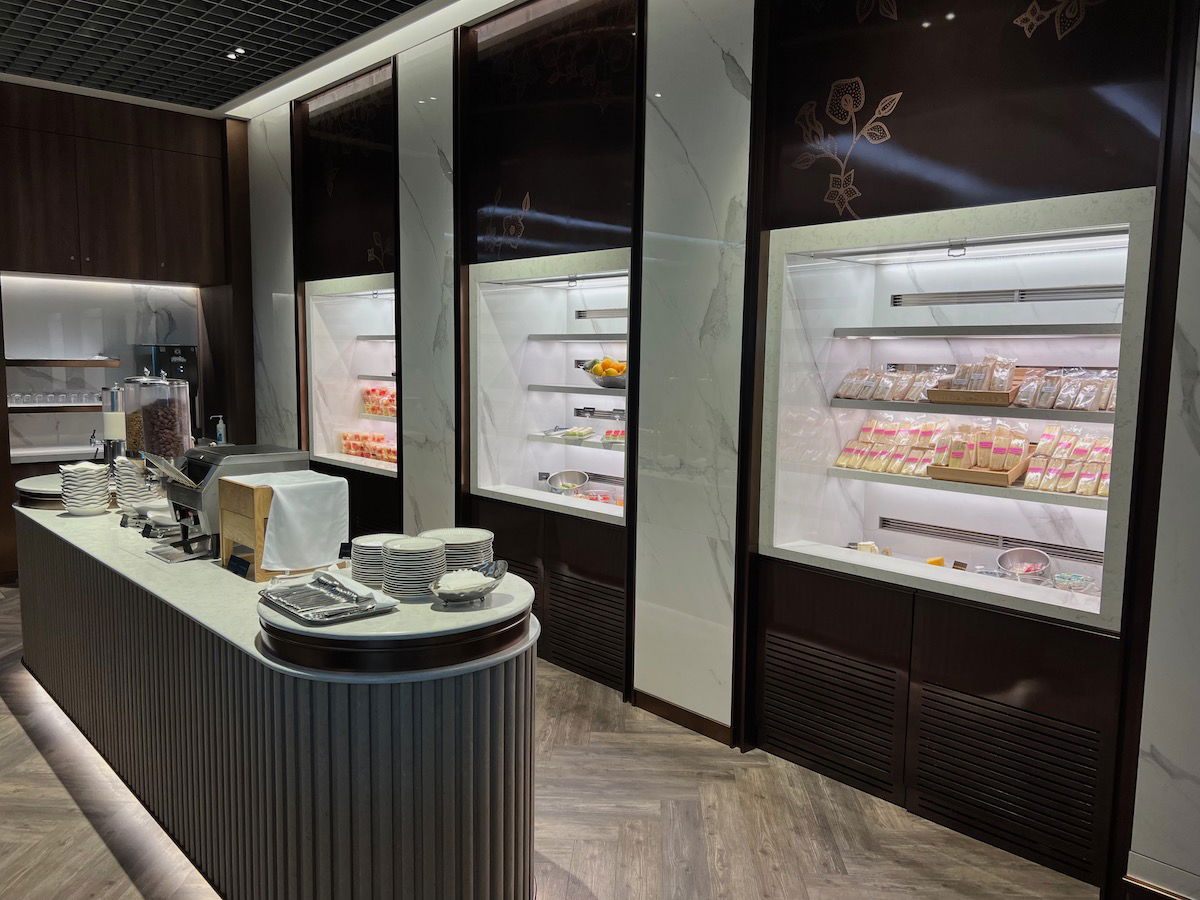 The buffet had cereal, fruit cups, sandwiches (pesto chicken, egg mayo, etc.), a cheese selection, a salad bar, and some desserts.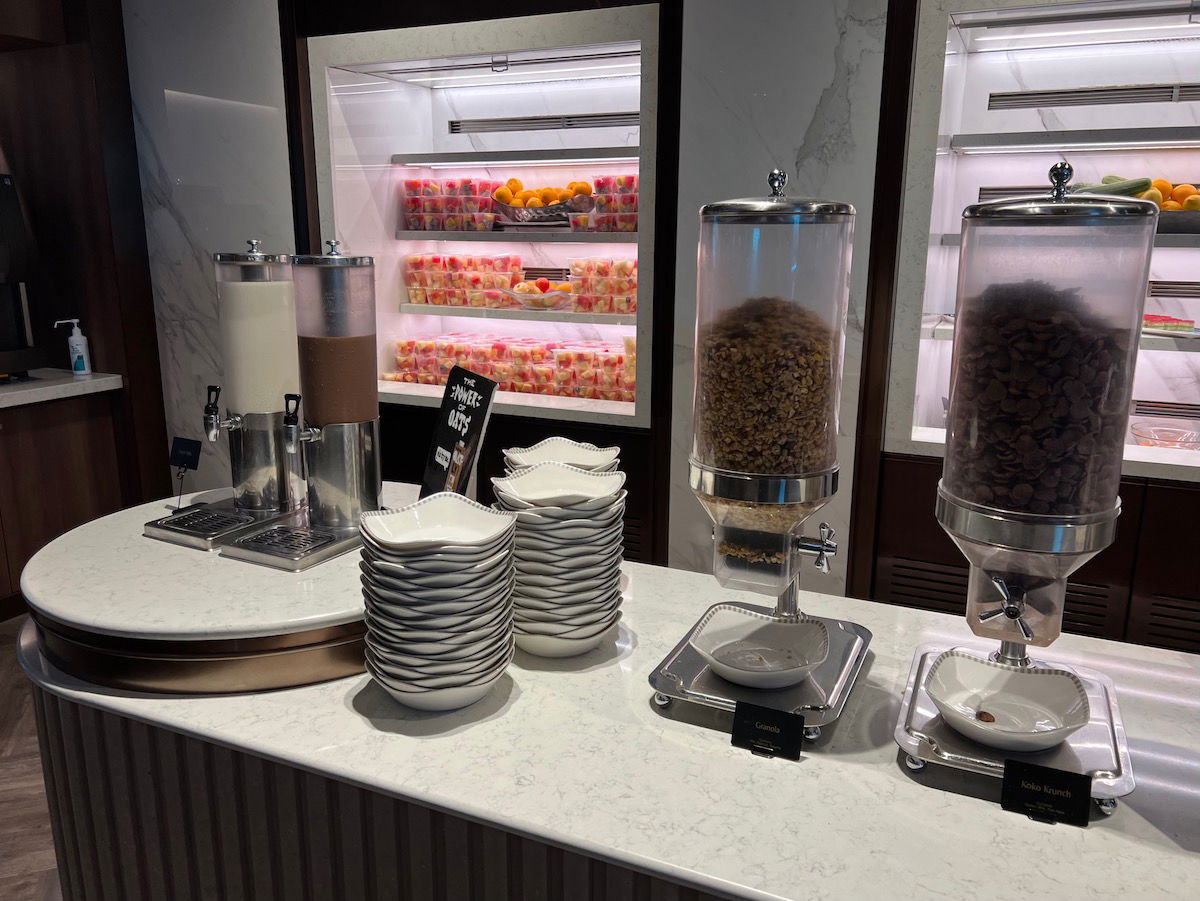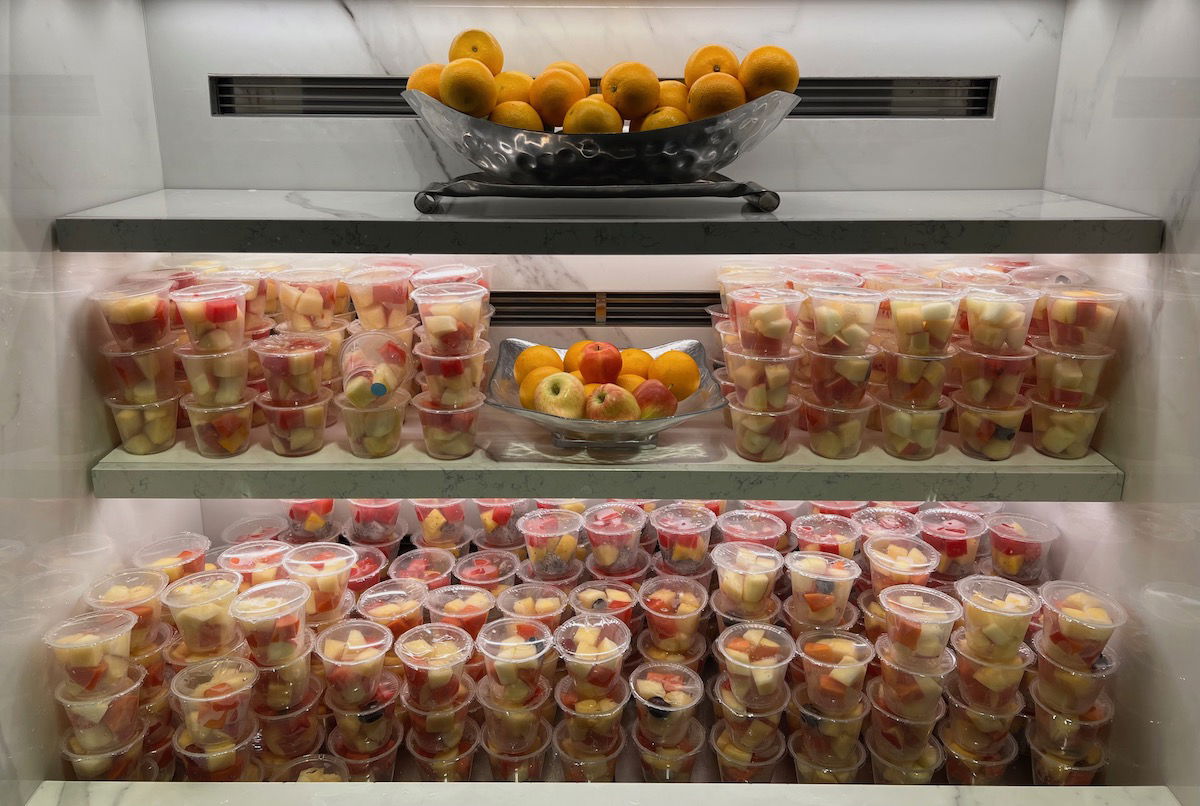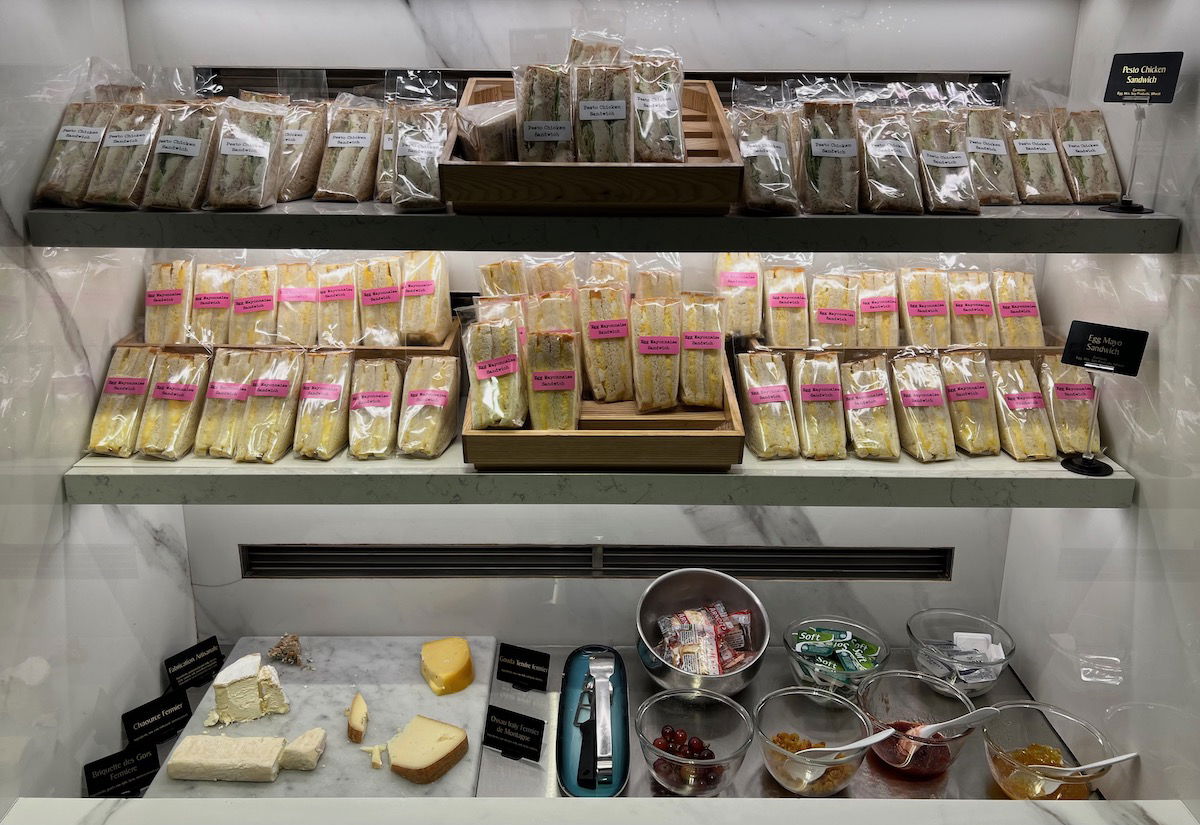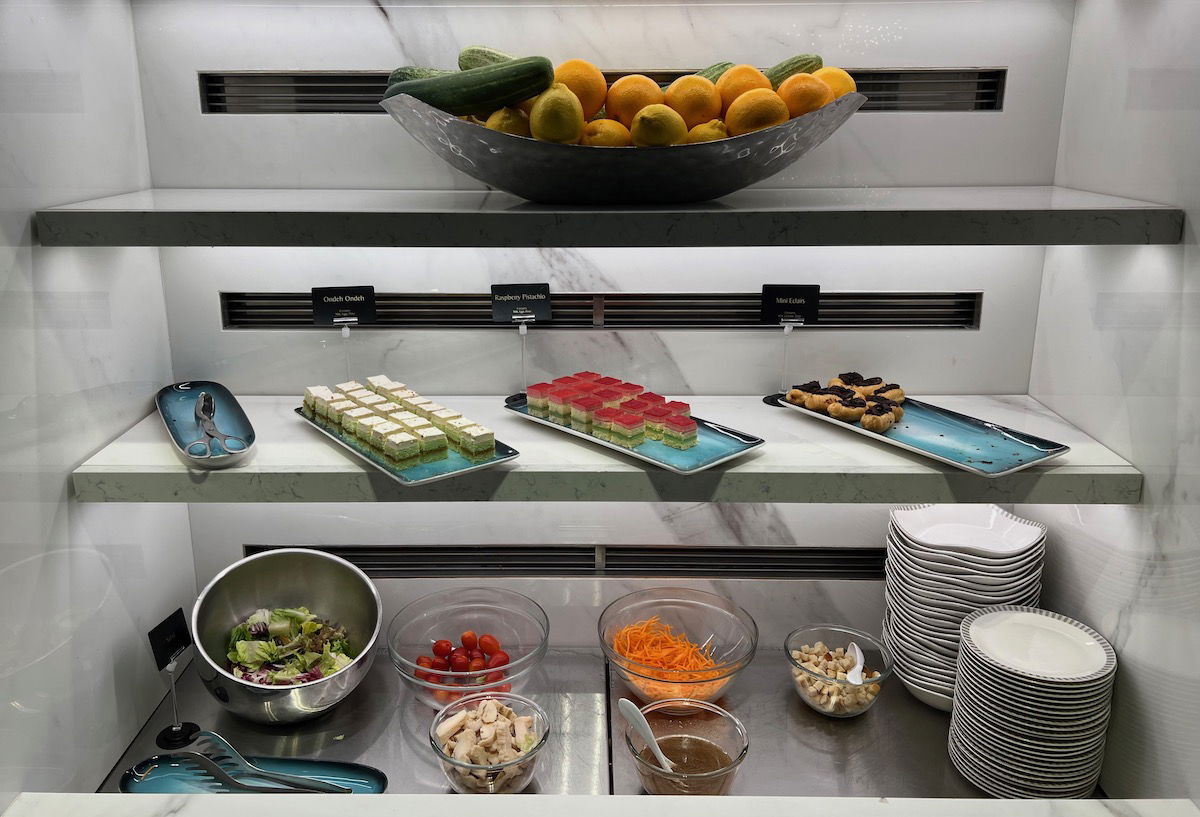 Separately there were several drink stations, with self-serve water, soda, beer, wine, and liquor.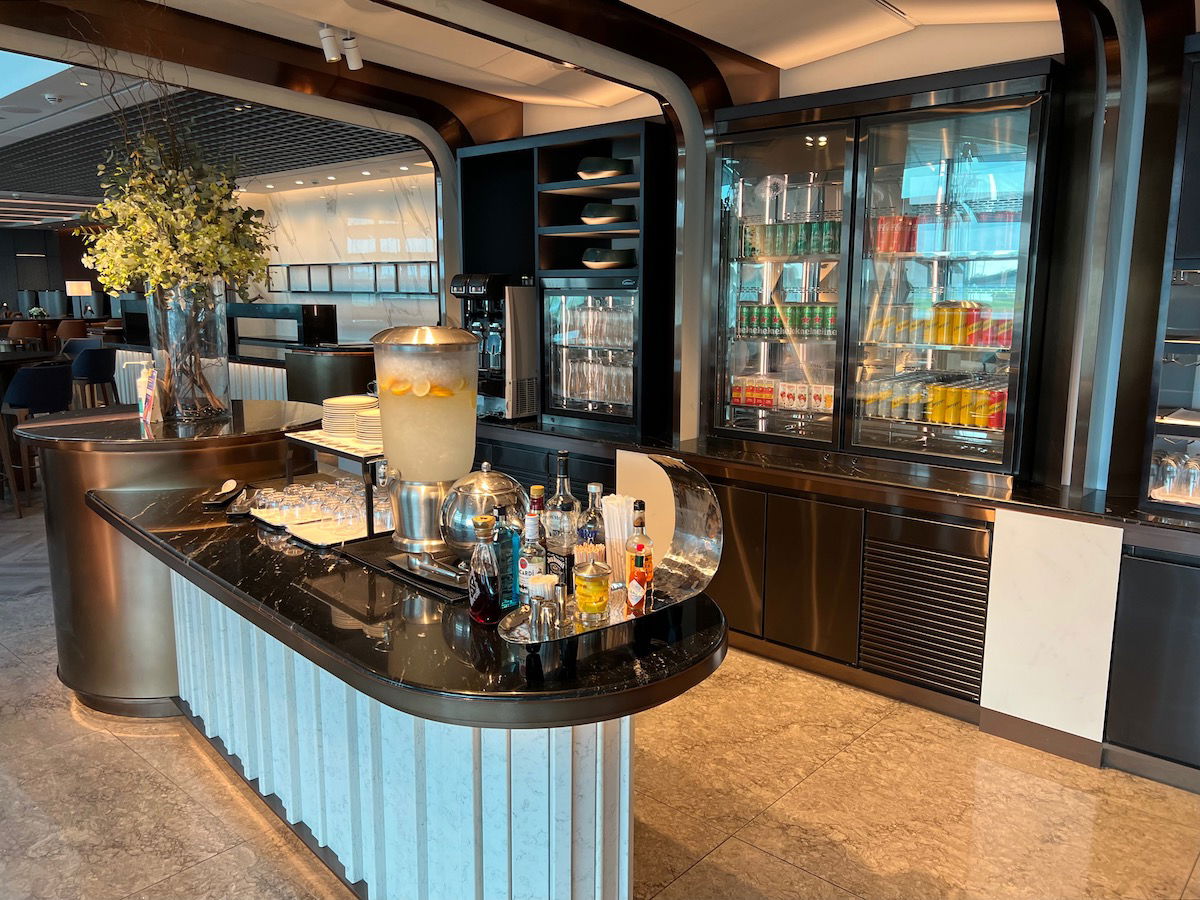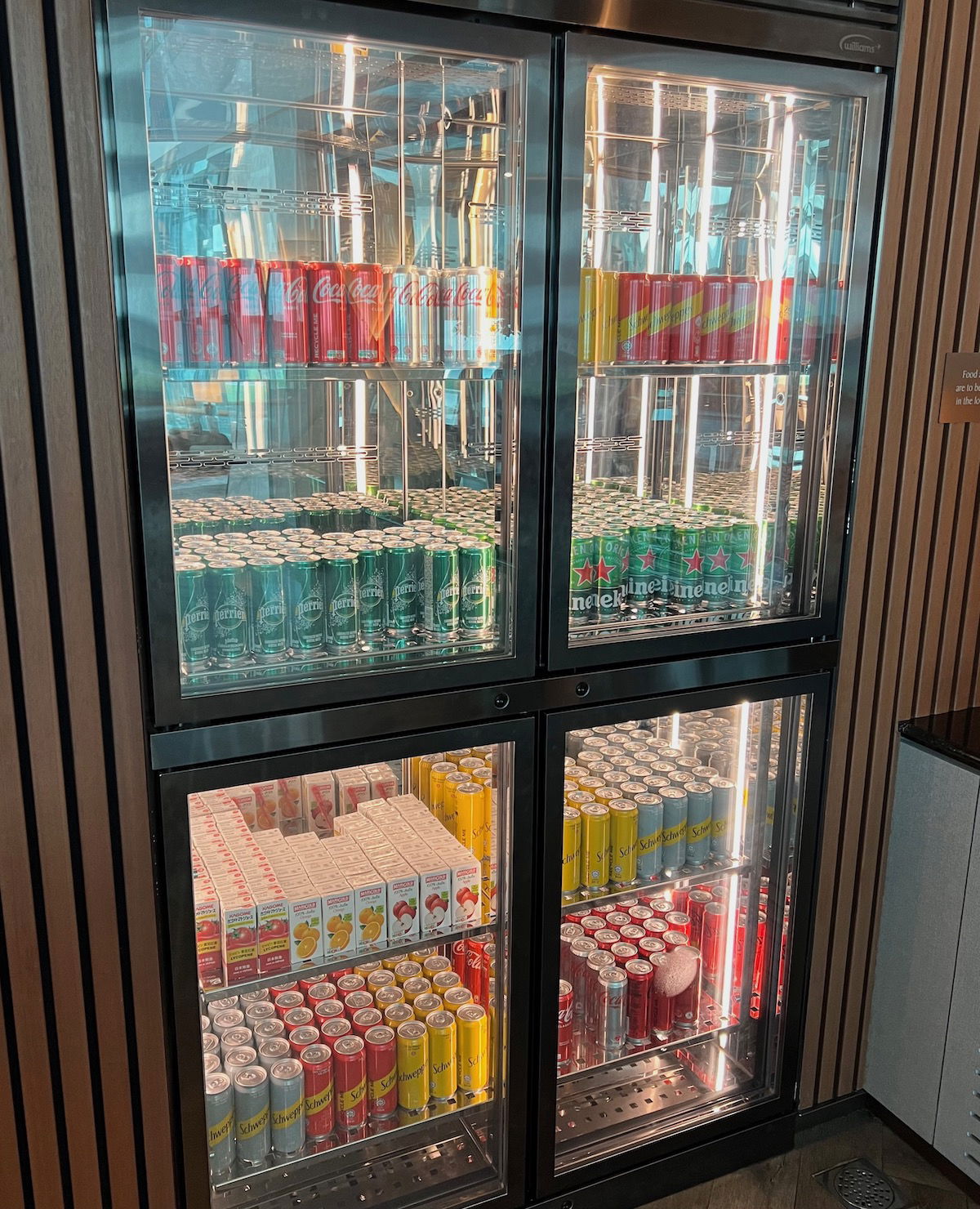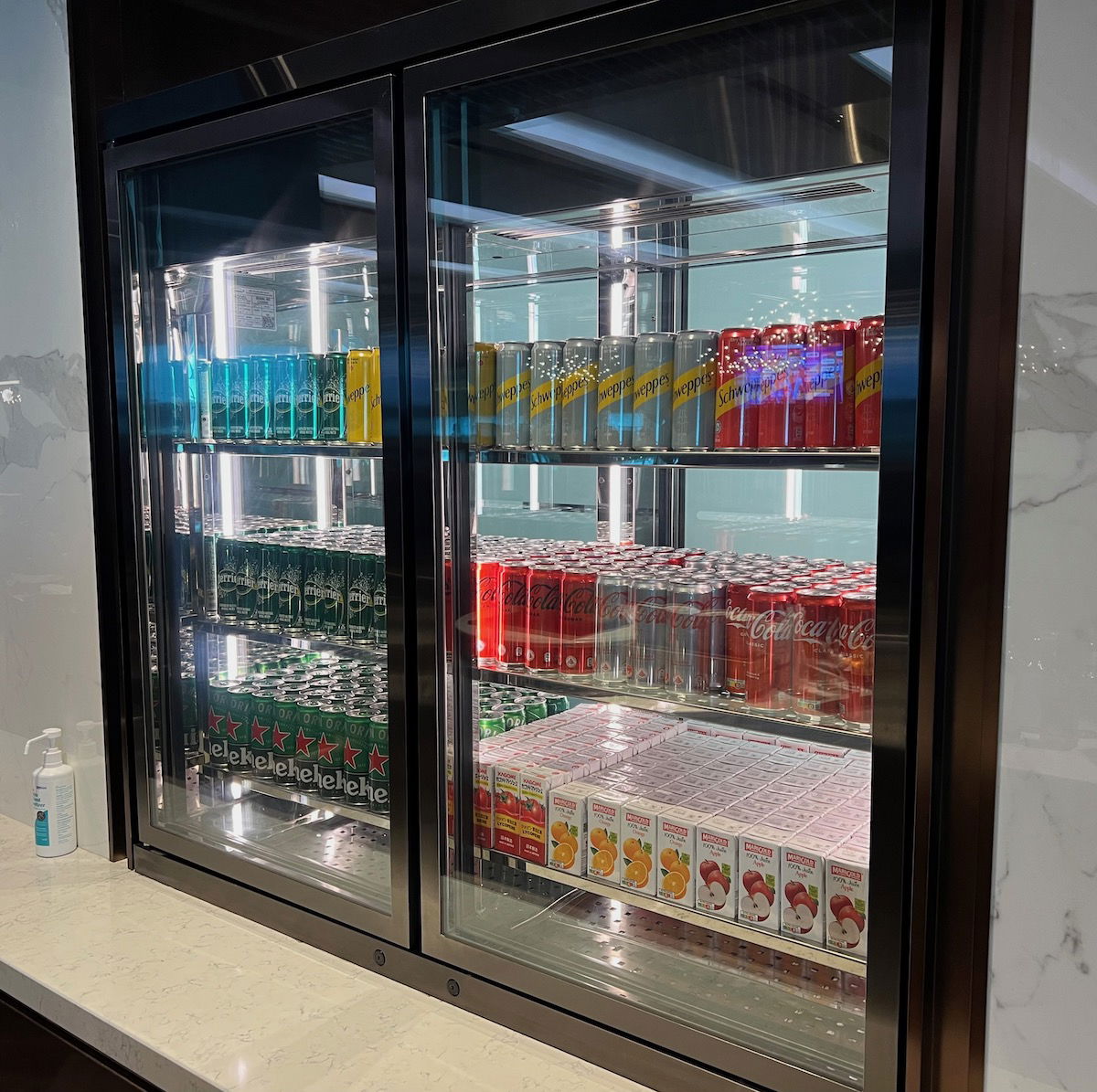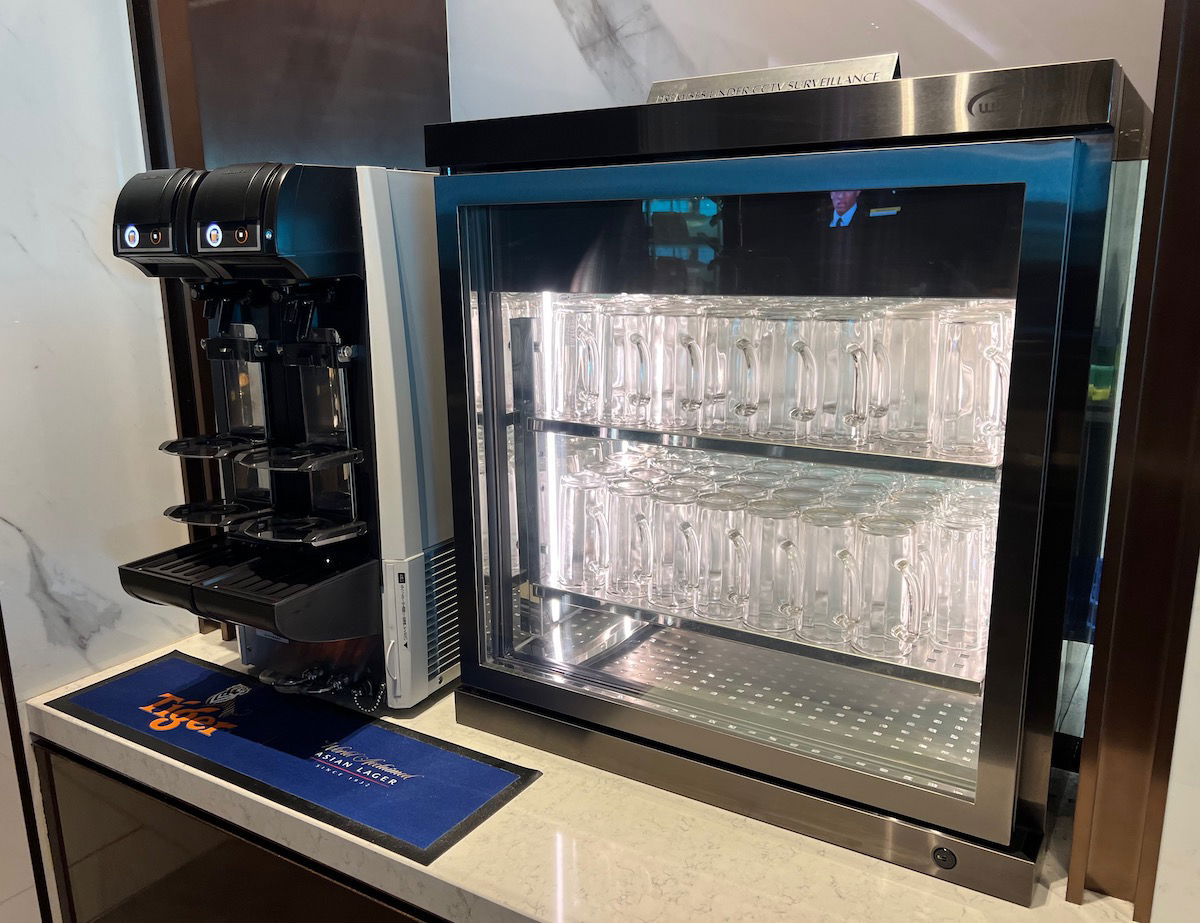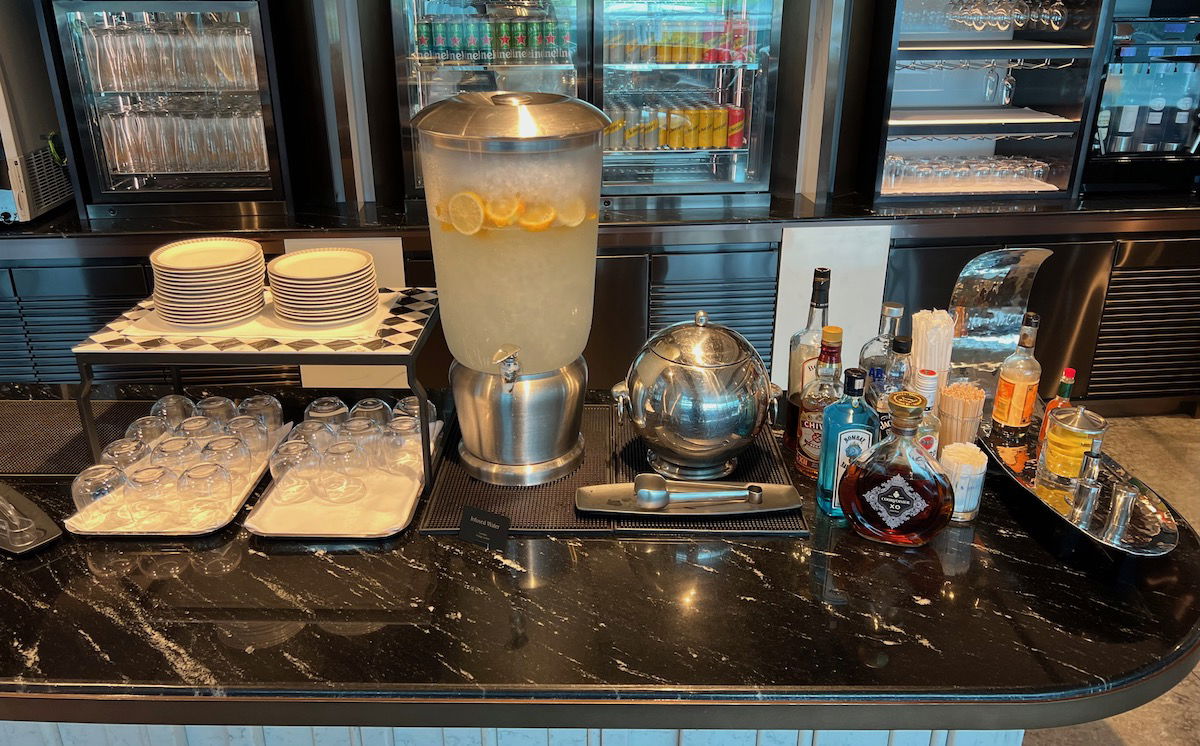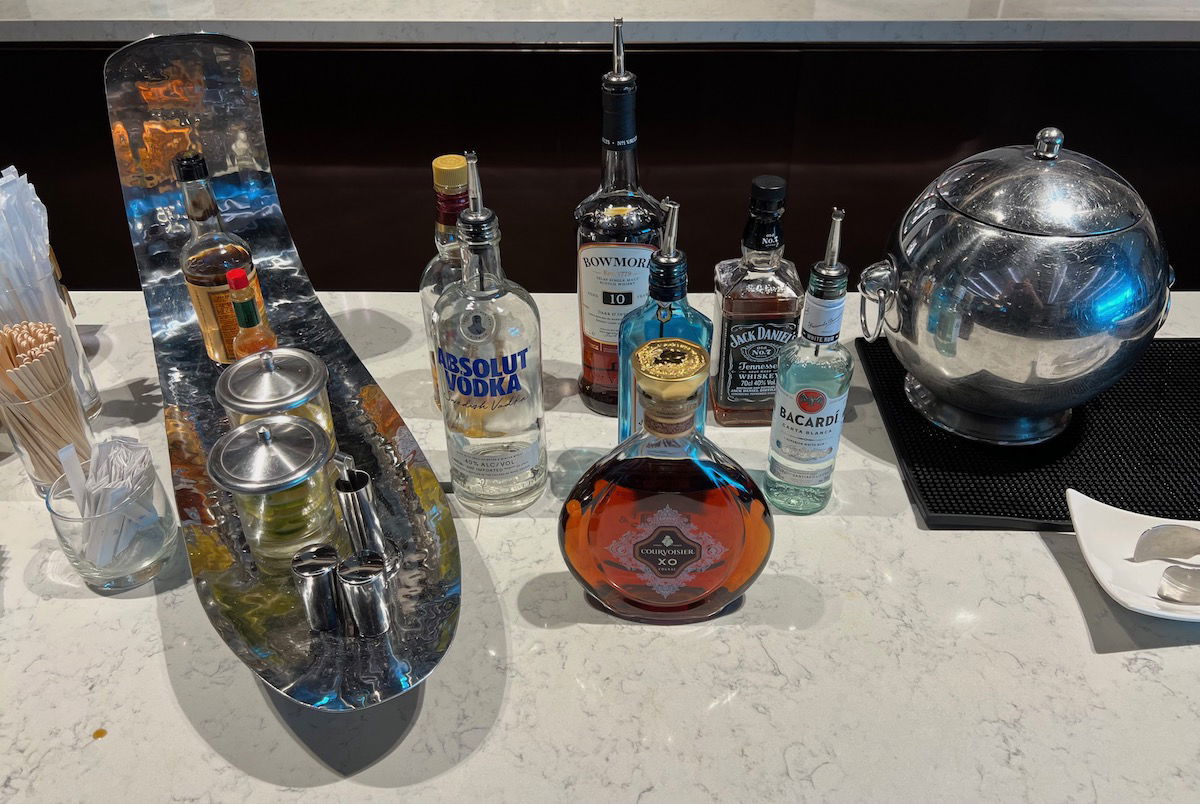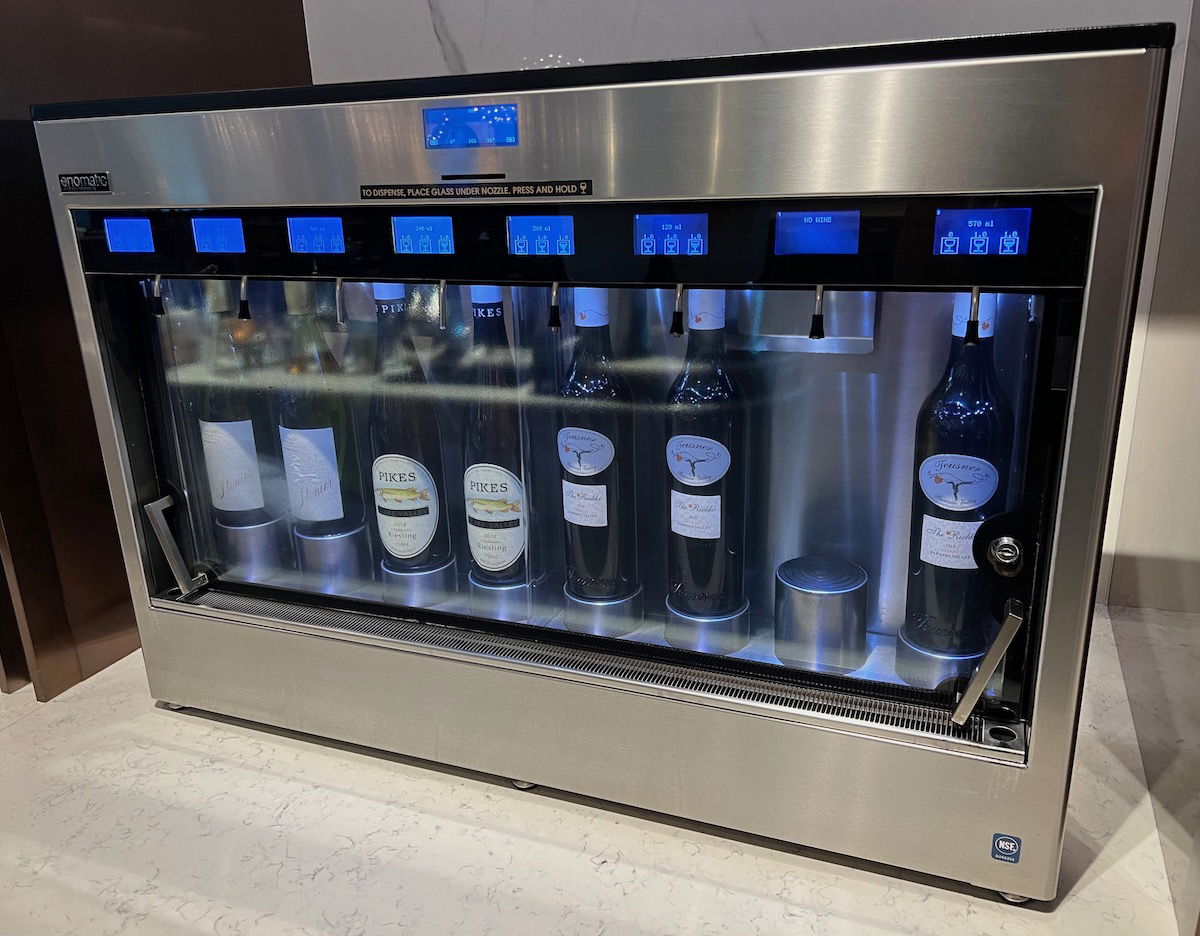 There was self-serve Taittinger, which is pretty great for a lounge!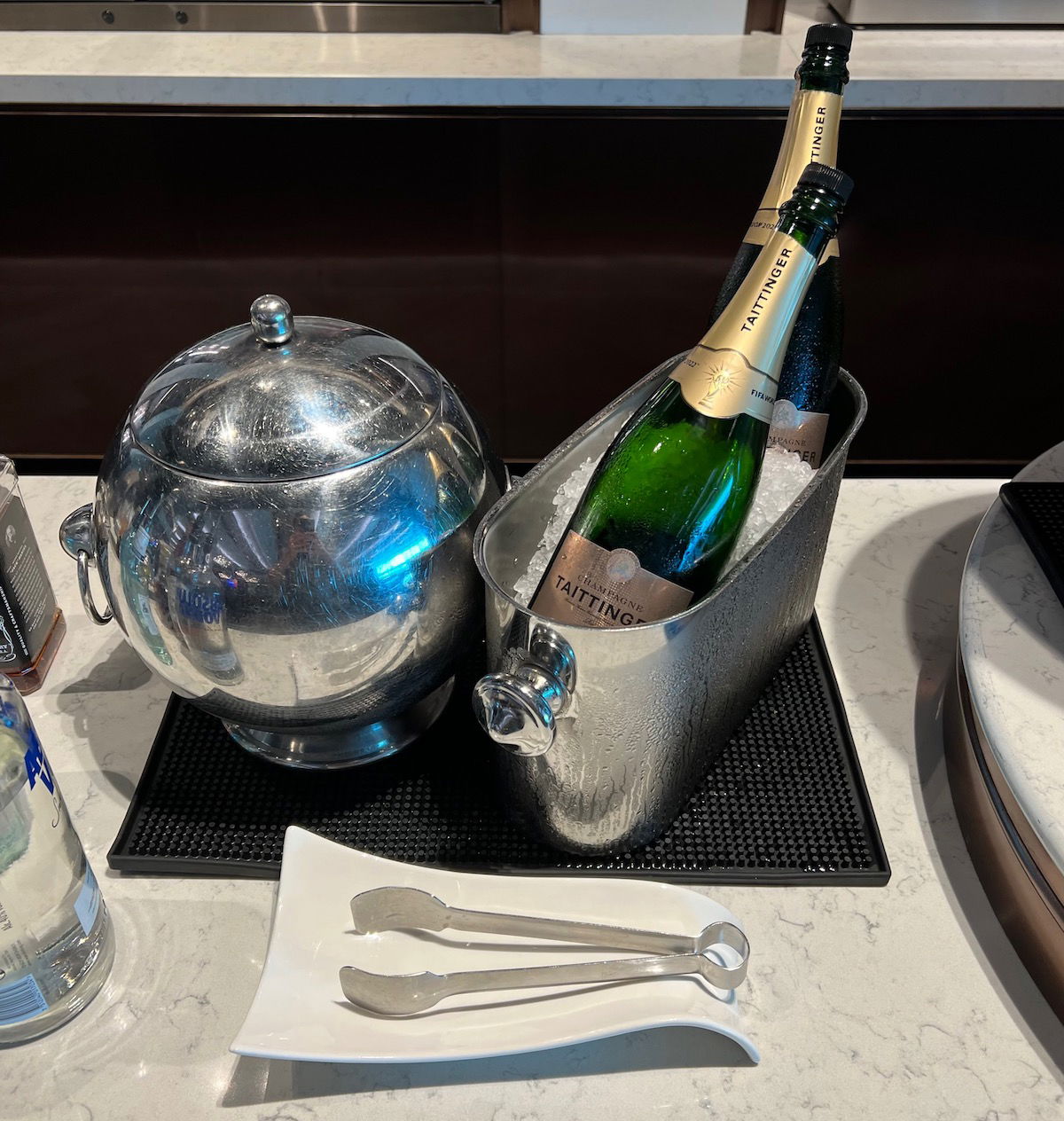 There was also an espresso machine. The drinks were high quality as far as machines go, but nothing can compare to one made by a barista.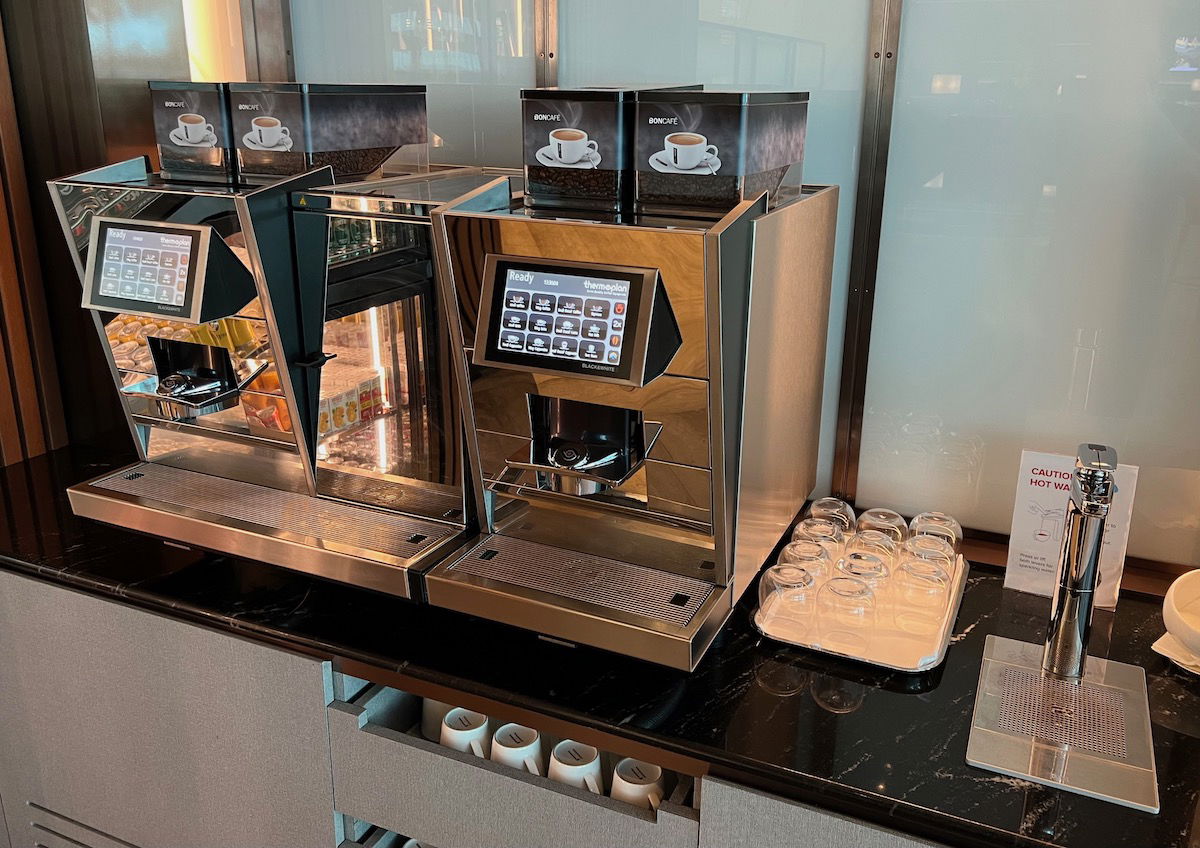 And that brings me to my one criticism of the SilverKris Business Lounge. The lounge has a beautiful bar, but it has very limited hours. You can get a barista coffee from 6AM until 10AM, or you can get a cocktail made by a bartender from 5:30PM until 1AM.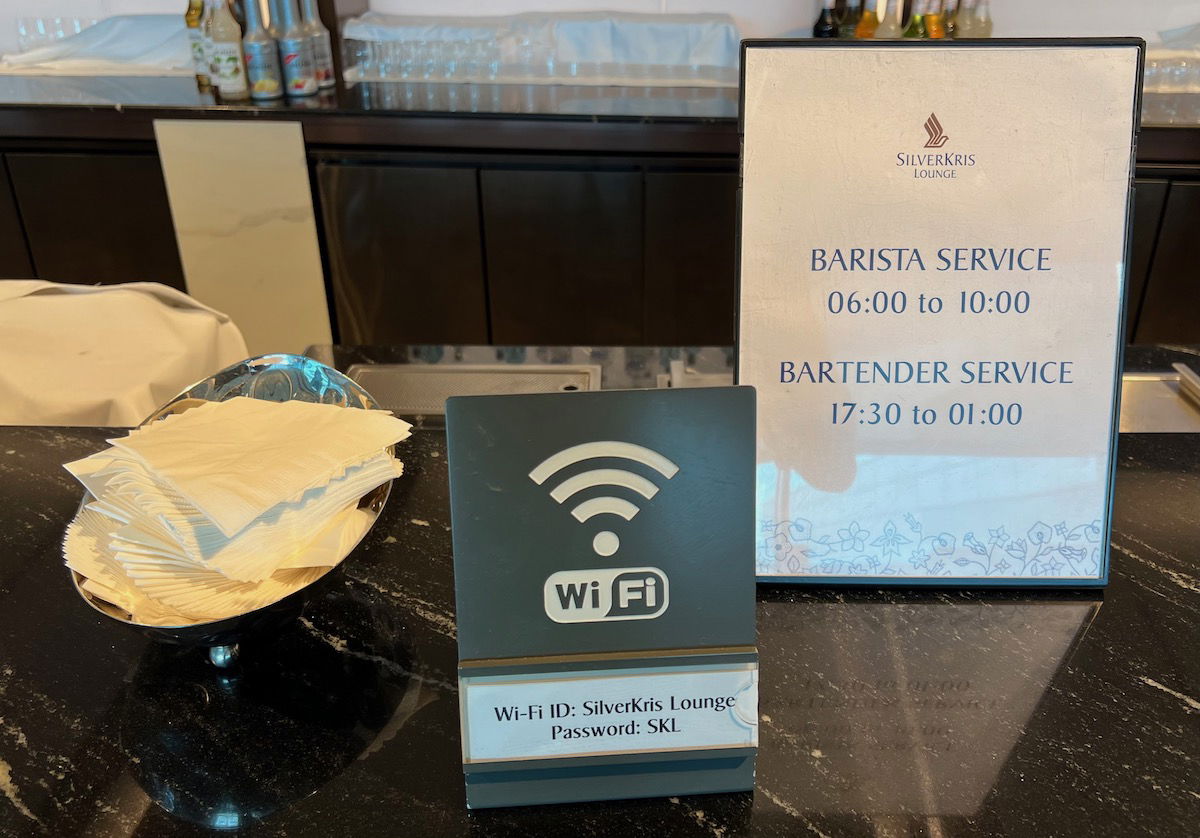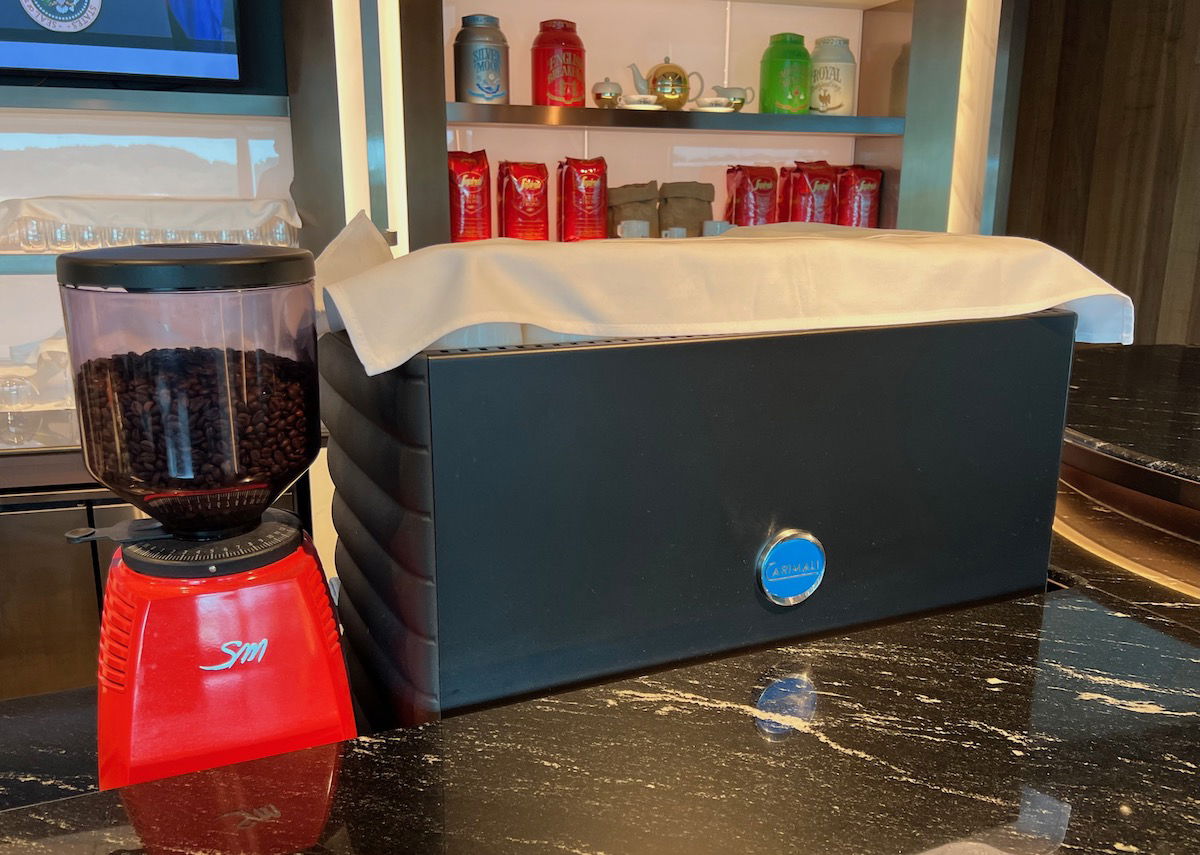 Am I the only one who finds that to be unnecessarily prescriptive? Many passengers are traveling on Singapore Airlines between regions, so would it be too much to ask for a proper coffee at 11AM, or a proper cocktail at 4PM?
I just don't get it. Is this a cost saving measure? Because this lounge is very well staffed, and I'm sure they could easily reassign someone. If it's about consumption, I'm not sure consumption would actually change much, since you can make your own coffee and cocktails.
Please, Singapore Airlines, as a coffee lover, I beg you to extend the hours of this service. Pretty please?
Singapore SilverKris Business Class Lounge bathrooms & showers
Bathrooms have also gotten a big upgrade with the new SilverKris Business Lounge. There are a couple of sets of bathrooms, and they're modern and couldn't be cleaner. In fairness, you could basically eat off the floor of the public bathrooms at Changi Airport, so the cleanliness is hardly a differentiating factor.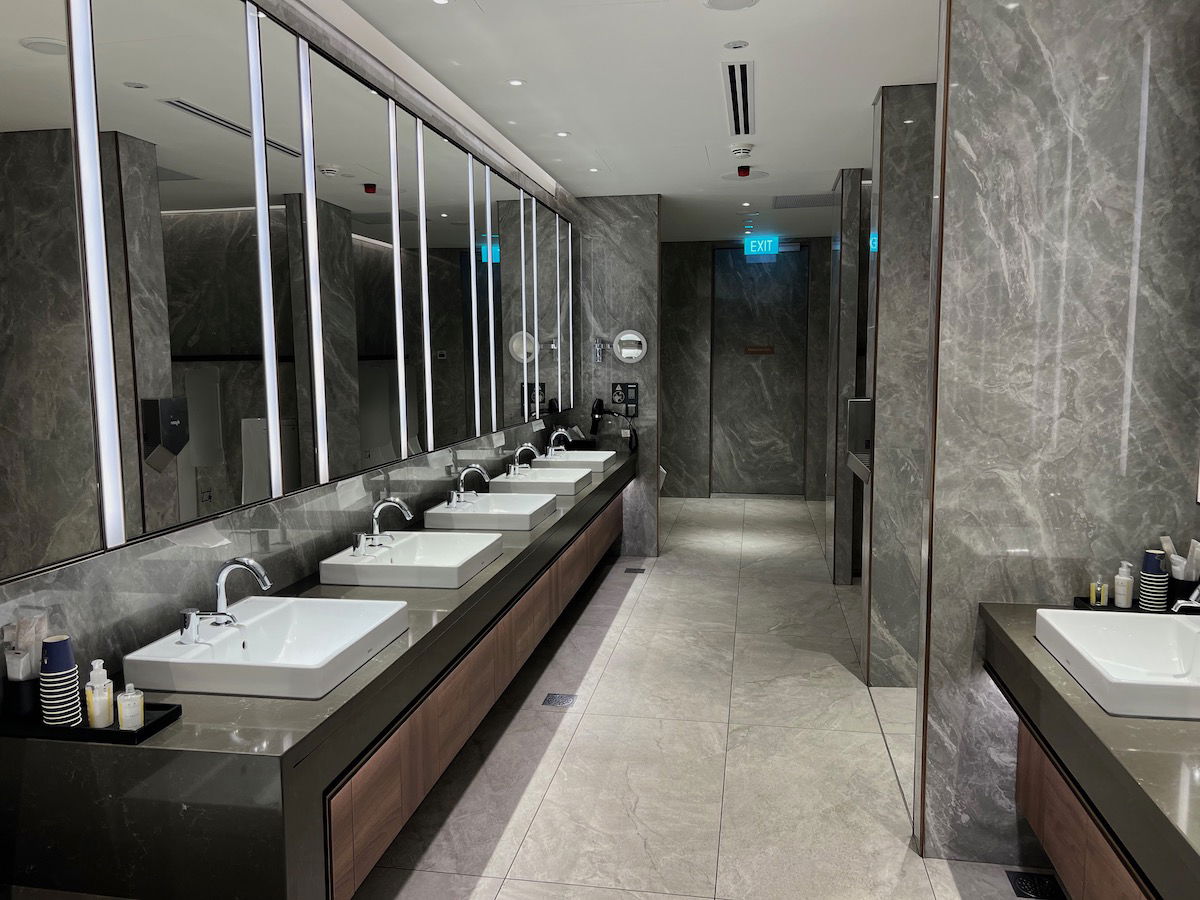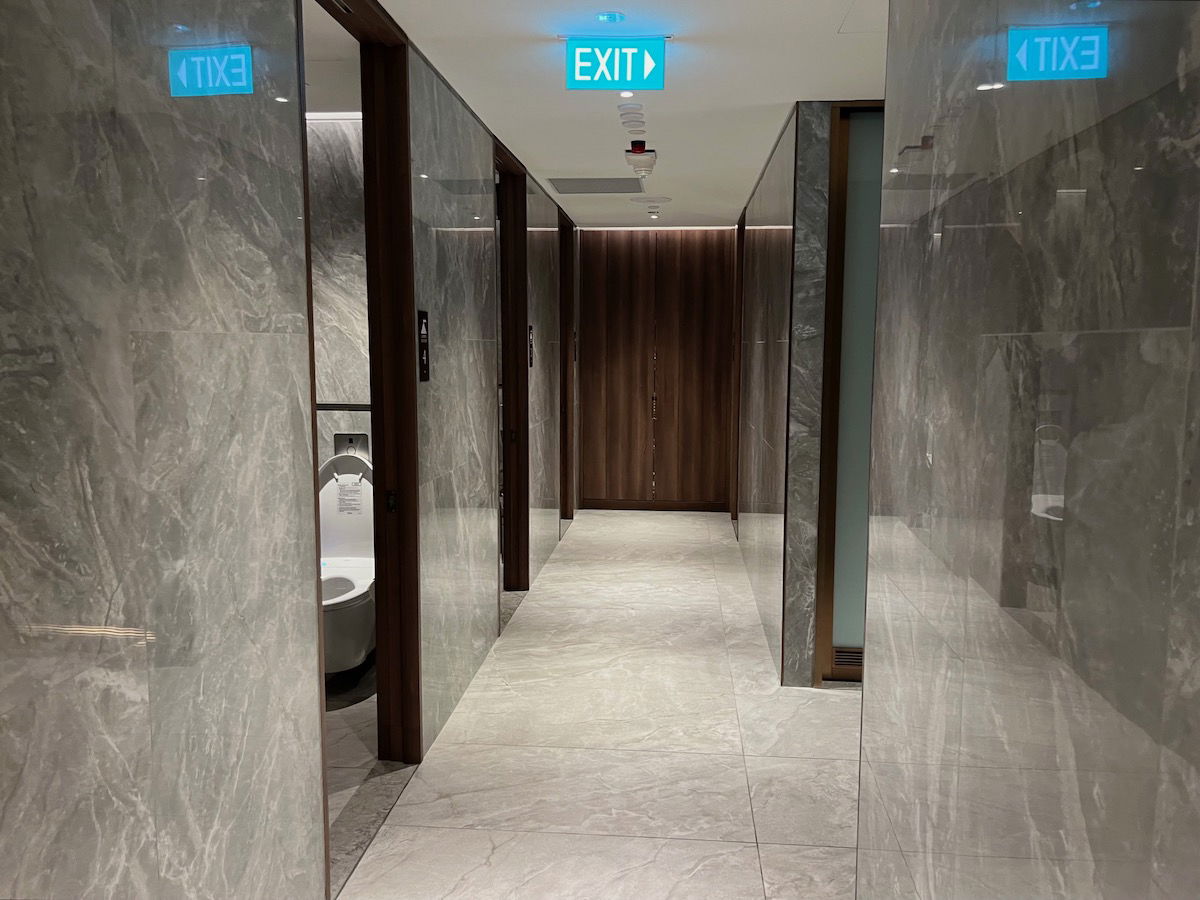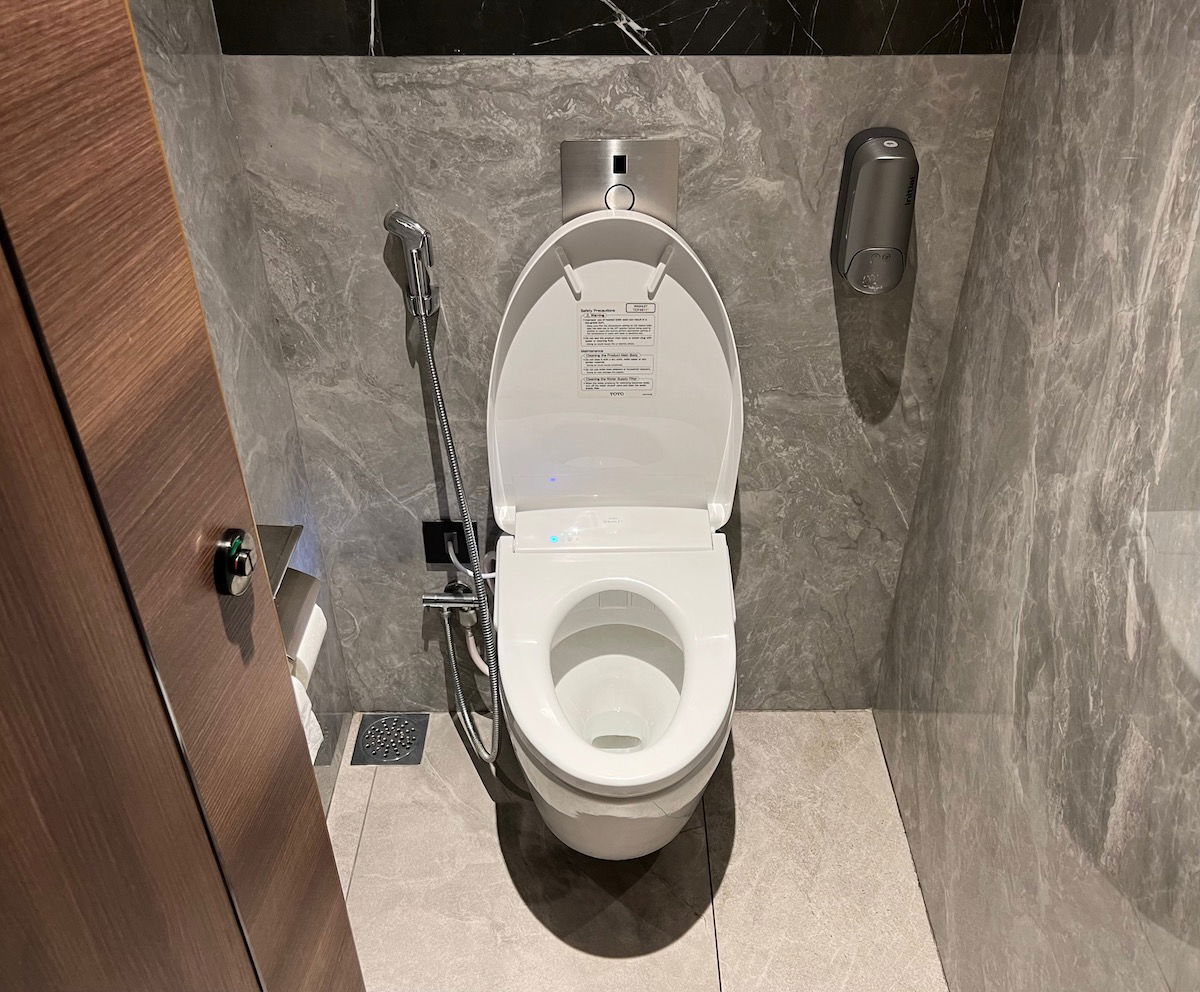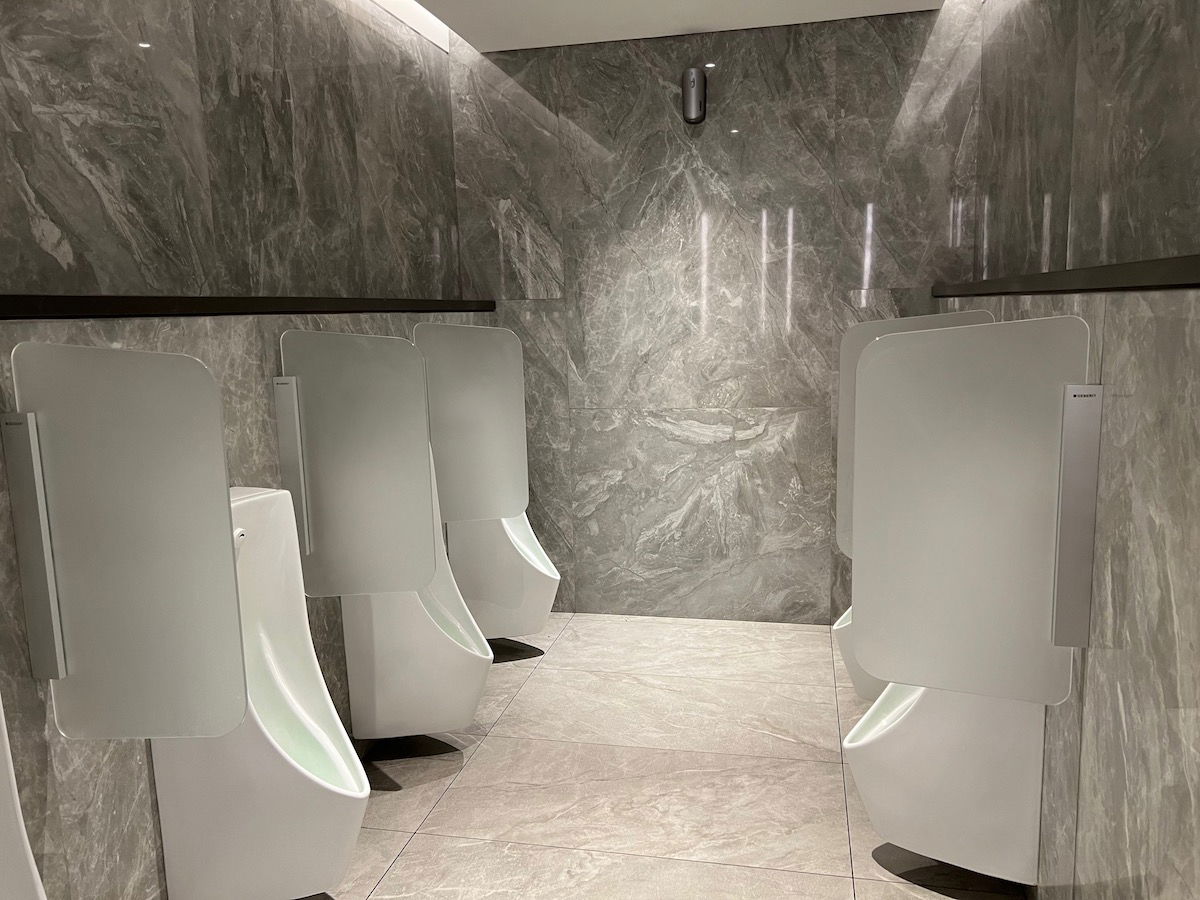 On top of that, the lounge has shower suites, which I was happy to use, as I was in need of a shower at this point. The shower suites are also a great improvement over the old setup, and are legitimately nice.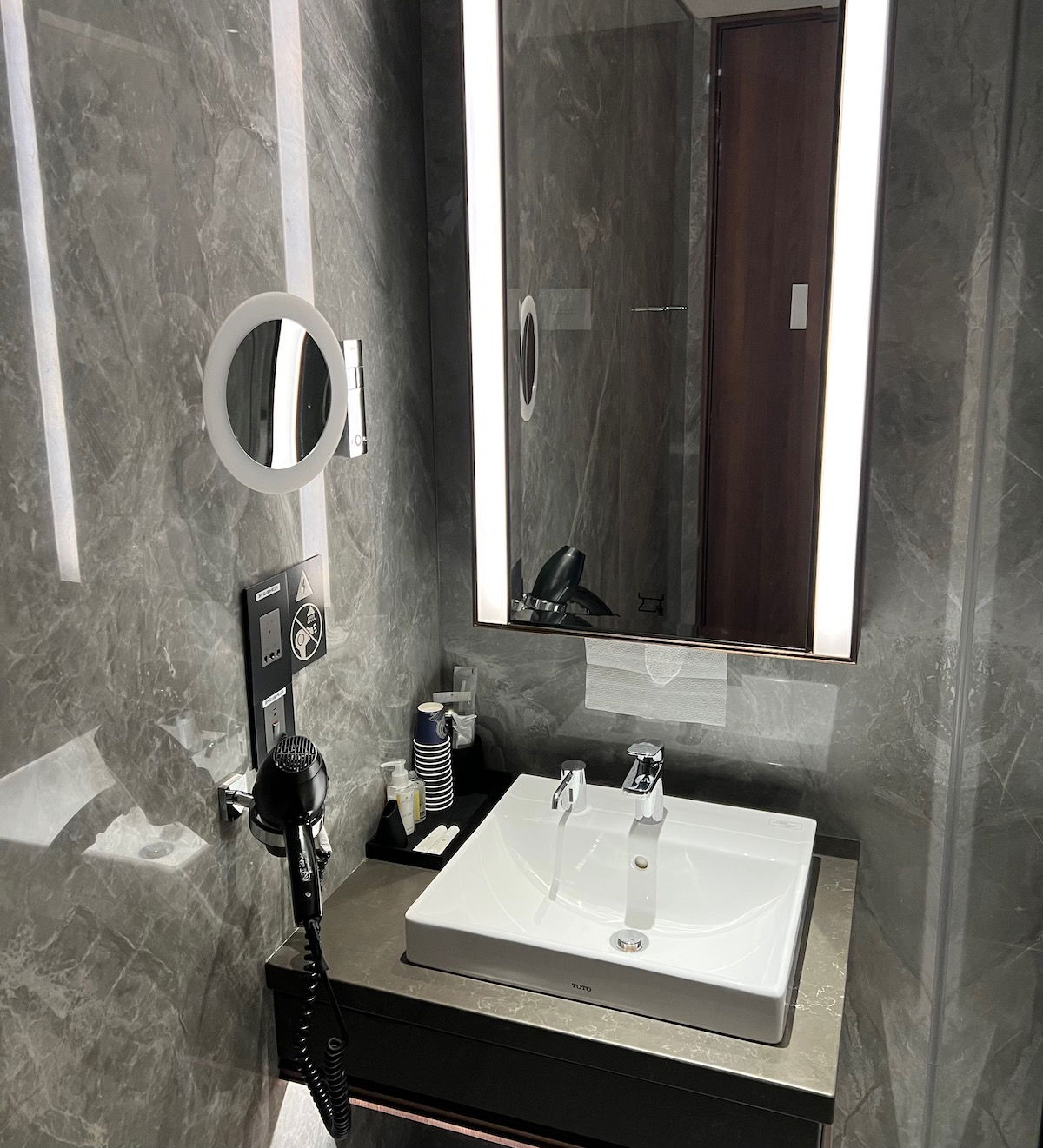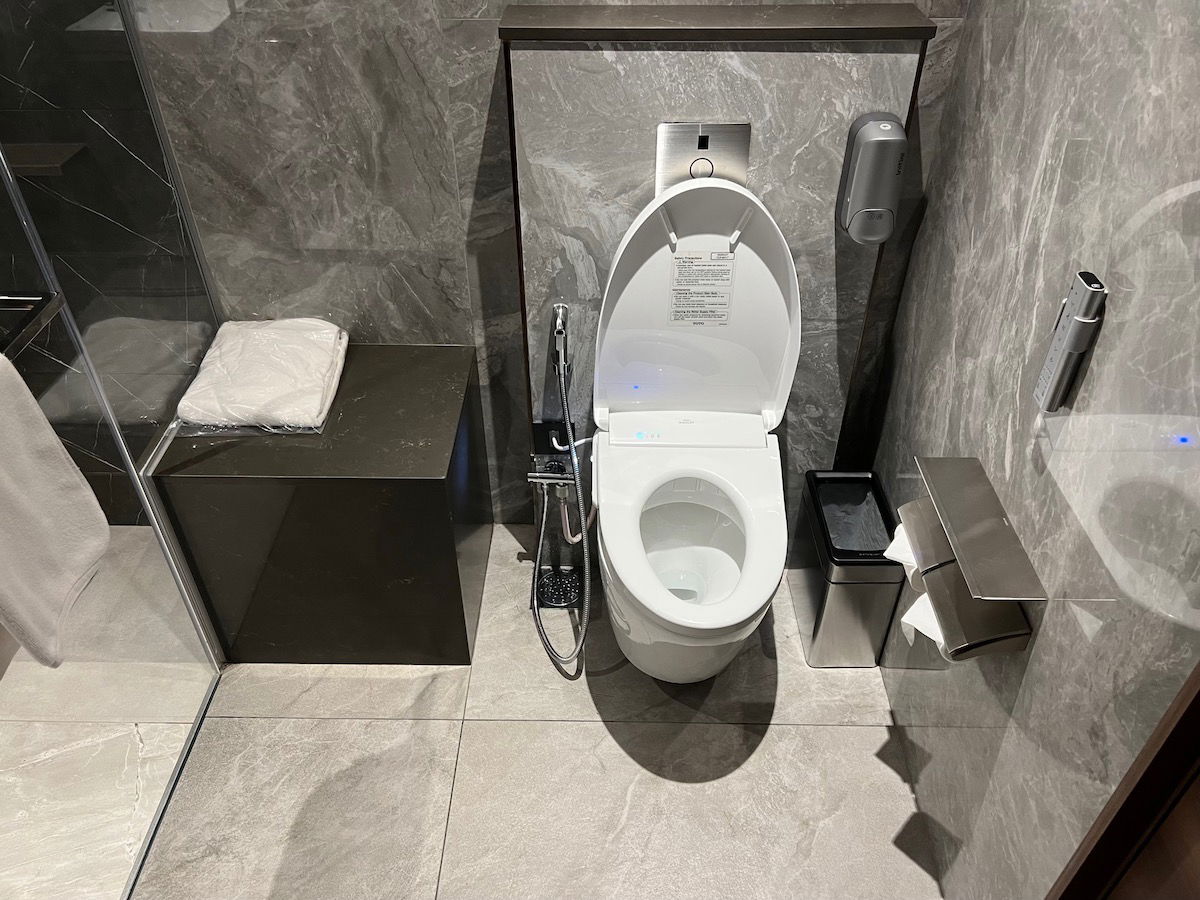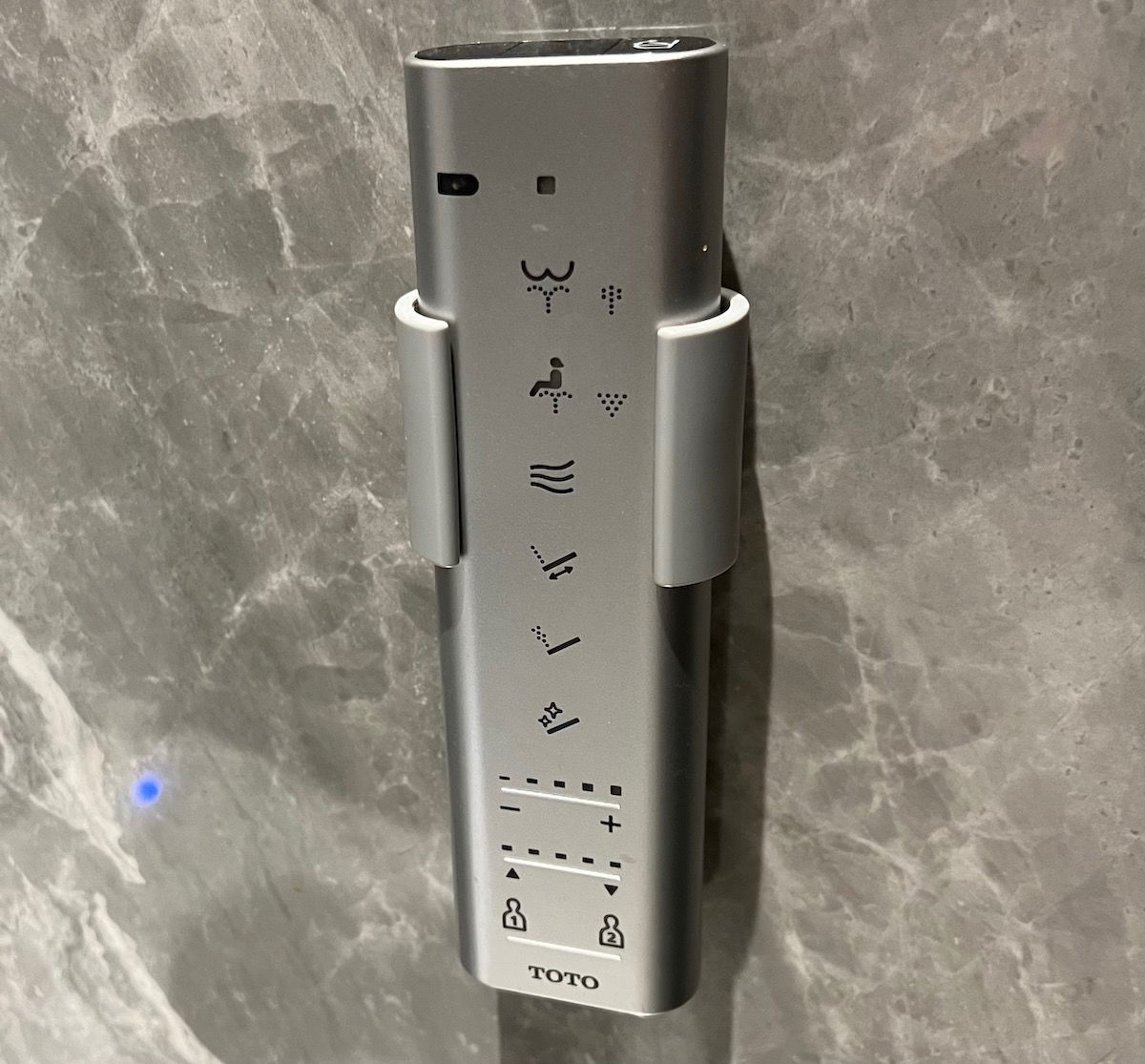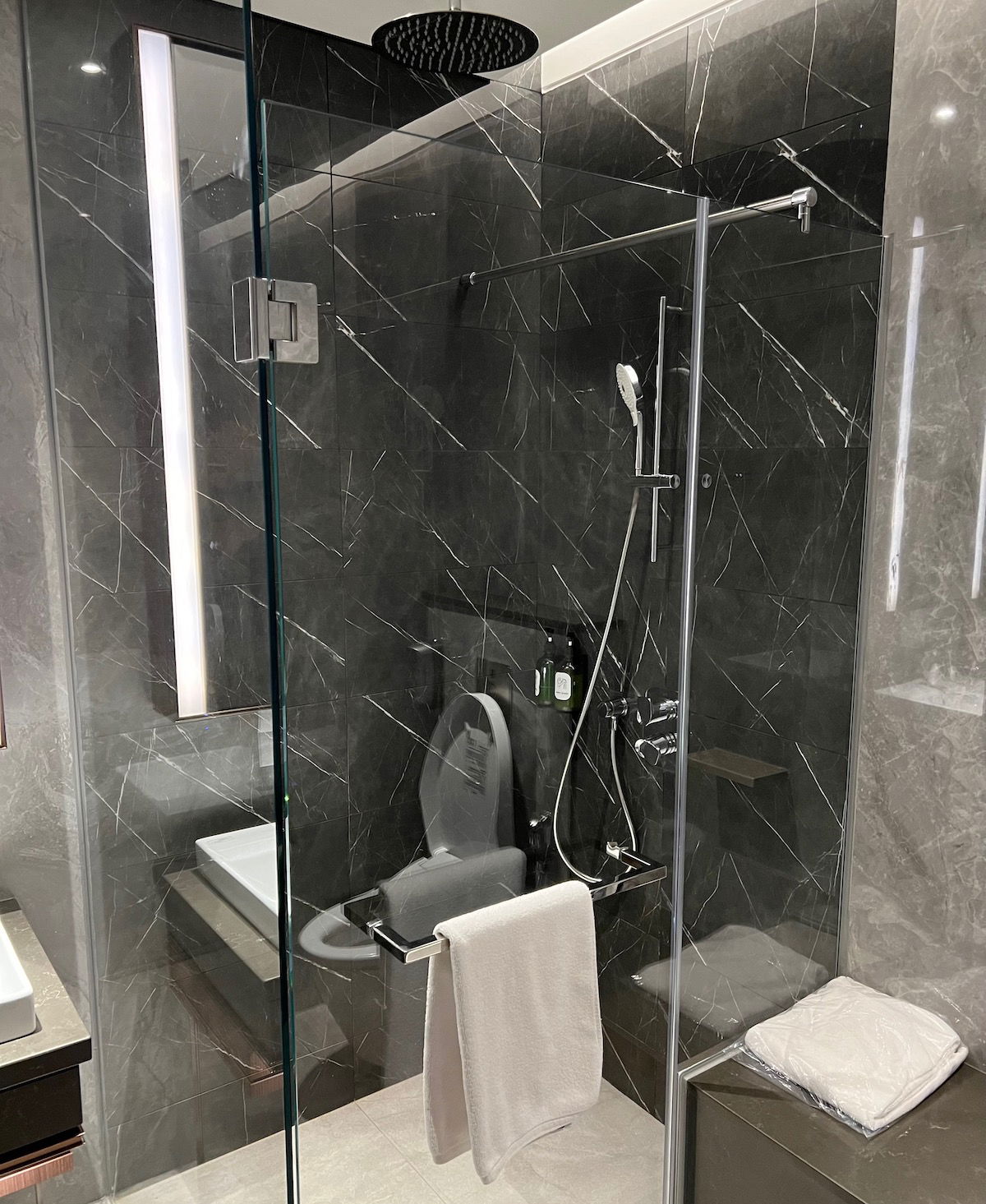 I found the water pressure to be good. I was a bit surprised to find unbranded toiletries in the shower room. It's not that the quality wasn't good, but usually this kind of thing is such a marketing opportunity for toiletry brands, so I wonder what exactly is going on there.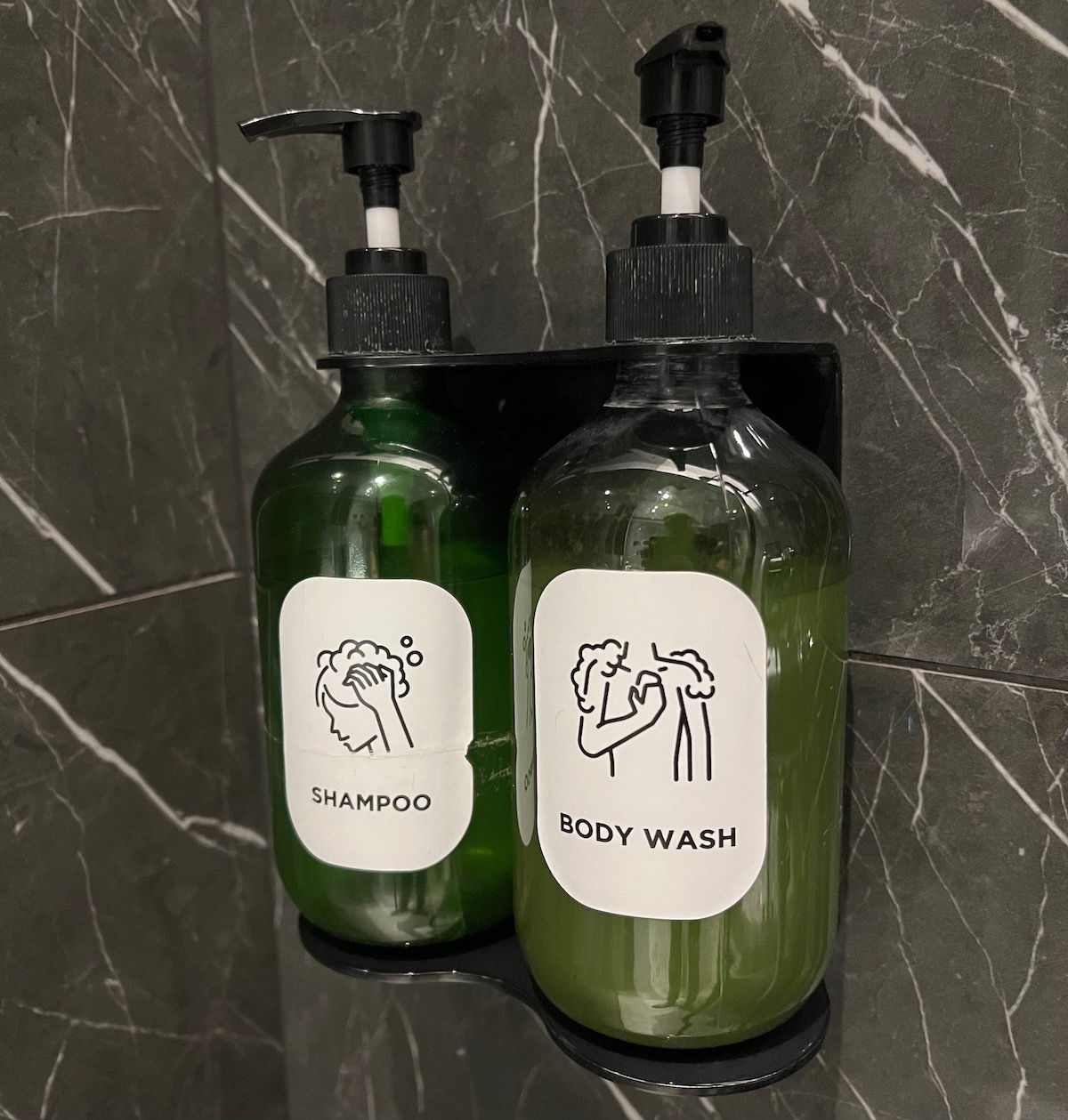 Bottom line
The Singapore Airline SilverKris Business Lounge is fantastic. Not only is it a great lounge in absolute terms, but it's such an improvement over the old lounge. It's much bigger than before and has natural light. On top of that, it has lots of seating options, a huge selection of food and drinks, great shower suites, and constant cleaning.
What do you make of the new Singapore Airlines SilverKris Lounge Changi?