While details are pretty limited, Korean Air has plans to introduce a new business class product in the coming months. This is pretty exciting… maybe?
Korean Air plans new business class mini-suite
Seth Miller reports on a regulatory filing that Korean Air has made with the United States Department of Transportation, related to seat accessibility. In this filing, Korean Air states that it has plans to introduce a new business class product in the near future:
This business class product will debut on the Boeing 787-10, of which Korean Air has 20 on order; these are expected to be delivered starting in October 2023, and will enter service as of November 2023
This business class product will be retrofitted on existing Boeing 777-300ERs, of which the carrier has 25 in its fleet; these planes still have first class cabins that are no longer sold, so I imagine getting rid of those seats is a big motivation for the retrofit
The airline describes the product as a "new business class suite seat," though the filing redacts the name of the seat model, for competitive reasons.
This filing is regarding aircraft needing to have a movable aisle armrest installed in at least half of aisle seats, for accessibility reasons. So the filing gives us another clue, which is that the seats used "are integrated suite designs which cannot incorporate a moveable aisle armrest into their design."
With delivery of the first jet with the new product planned in the next three months, I expect we'll learn more in the coming weeks, ahead of entry into service (thank you Korean Air for not taking the Lufthansa approach, and announcing your "new" business class six years before it actually enters service).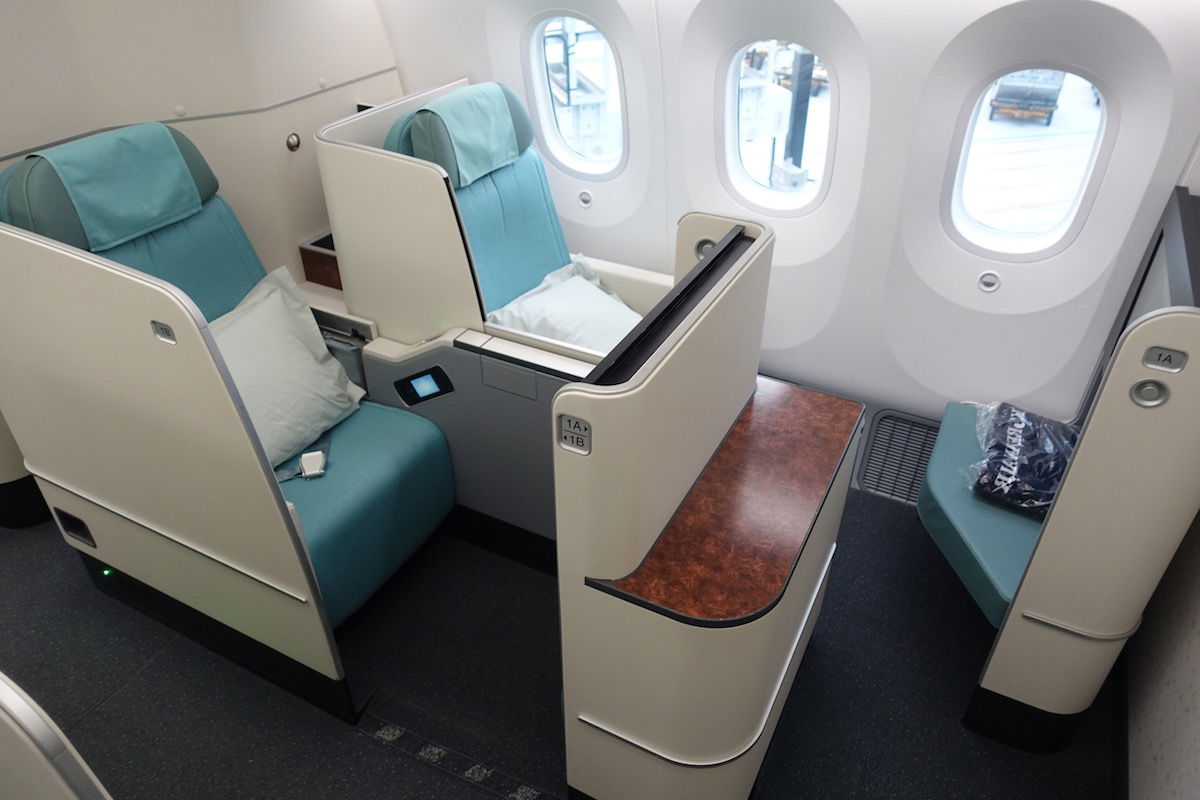 I'm curious to see what seat Korean Air selects
It's always exciting to see an airline introduce a new business class product, since seating choices have come a long way over the years. That being said, Korean Air currently has Apex Suites as its standard long haul business class product, which is one of my favorite business class seats in the world. The window seats in this configuration are simply awesome, and offer an unparalleled amount of privacy and space.
The catch with Apex Suites is that they're not at all efficient in terms of their footprint, so I imagine Korean Air is looking for a denser product.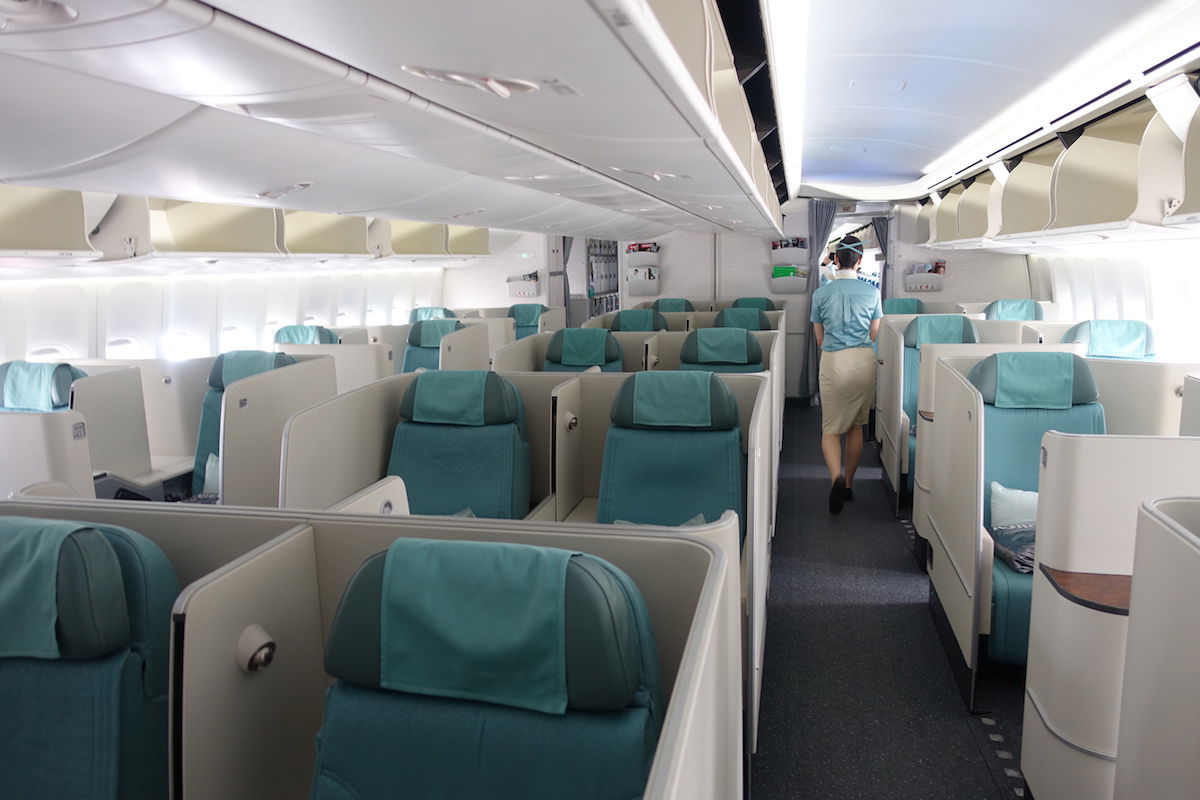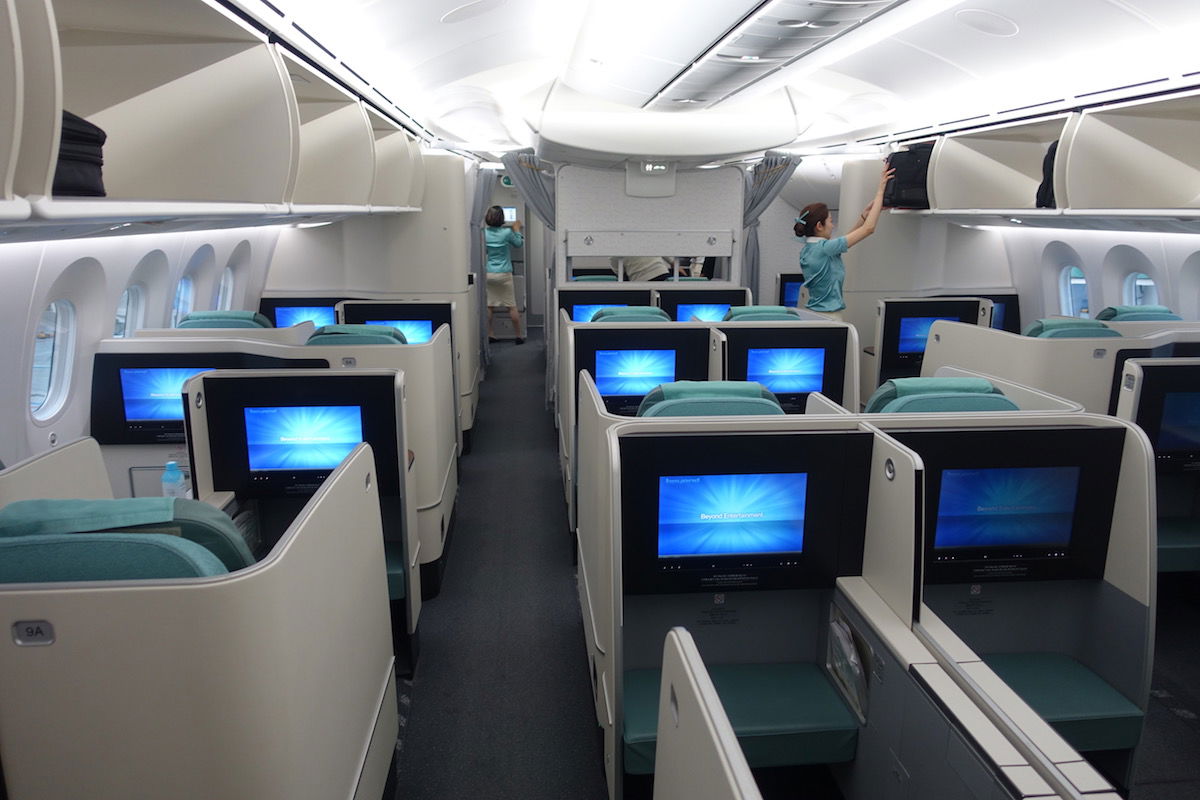 So, what new seat could Korean Air choose? This is purely speculation on my part, but here are a couple of observations:
It sounds to me like Korean Air will pick a product from a major seating manufacturer rather than a custom product; I assume this because the filing has the name of the seat product crossed out, but with little further explanation, suggesting to me that it should be a product the DOT is already familiar with
I think it's safe to say that the seat will have a door, both due to it being referred to as a "suite," as well as mention of the aisle-side armrest not being movable
If you think of the most popular new "generic" business class products with doors, I think two concepts come to mind.
One is a reverse herringbone seat with a door. These seats do typically have movable armrests at the aisle, though I'm not sure if the door gets in the way of that being useful when it comes to accessibility reasons.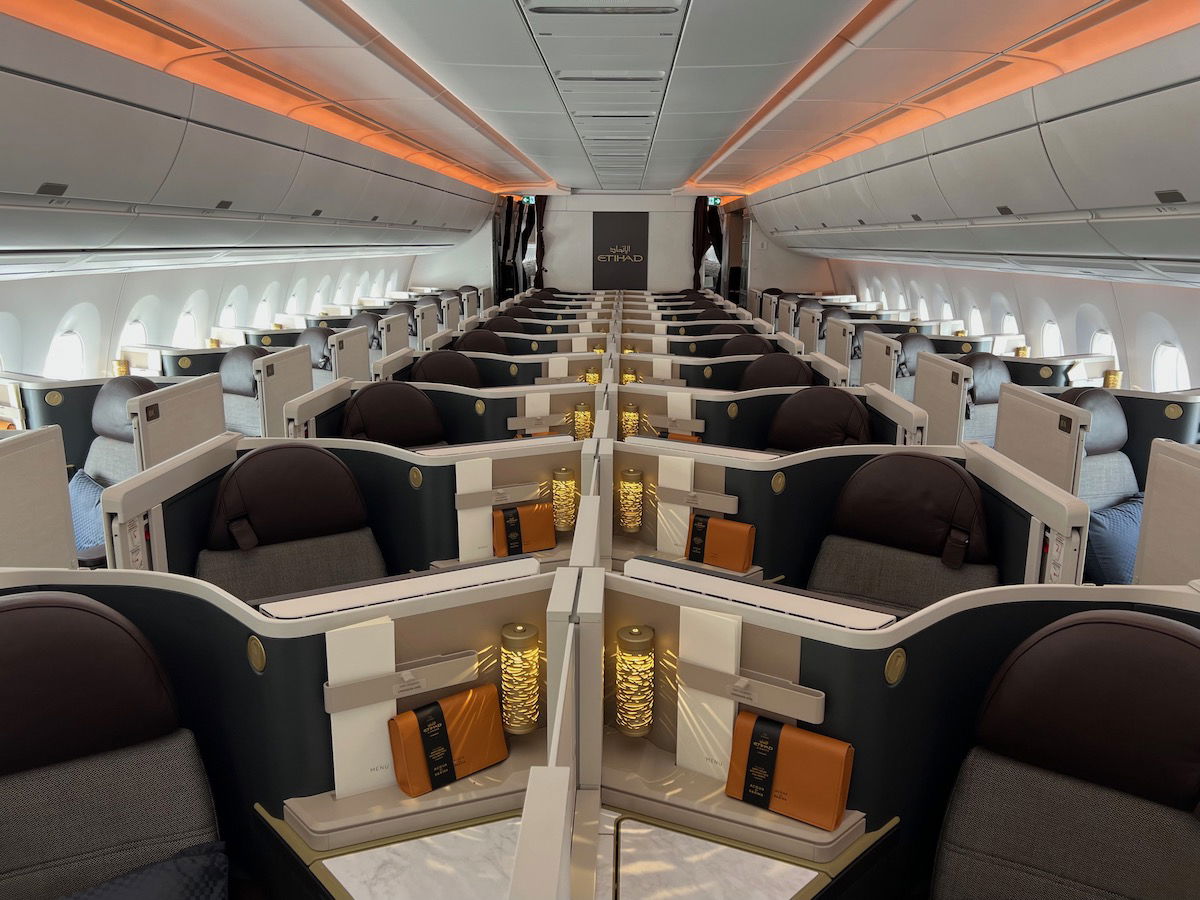 The other common product is a staggered configuration with doors. While a staggered configuration ordinarily would have a movable armrest for the seat closest to the aisle, that's not the case when there's a door, due to the location of the door in relation to the armrest.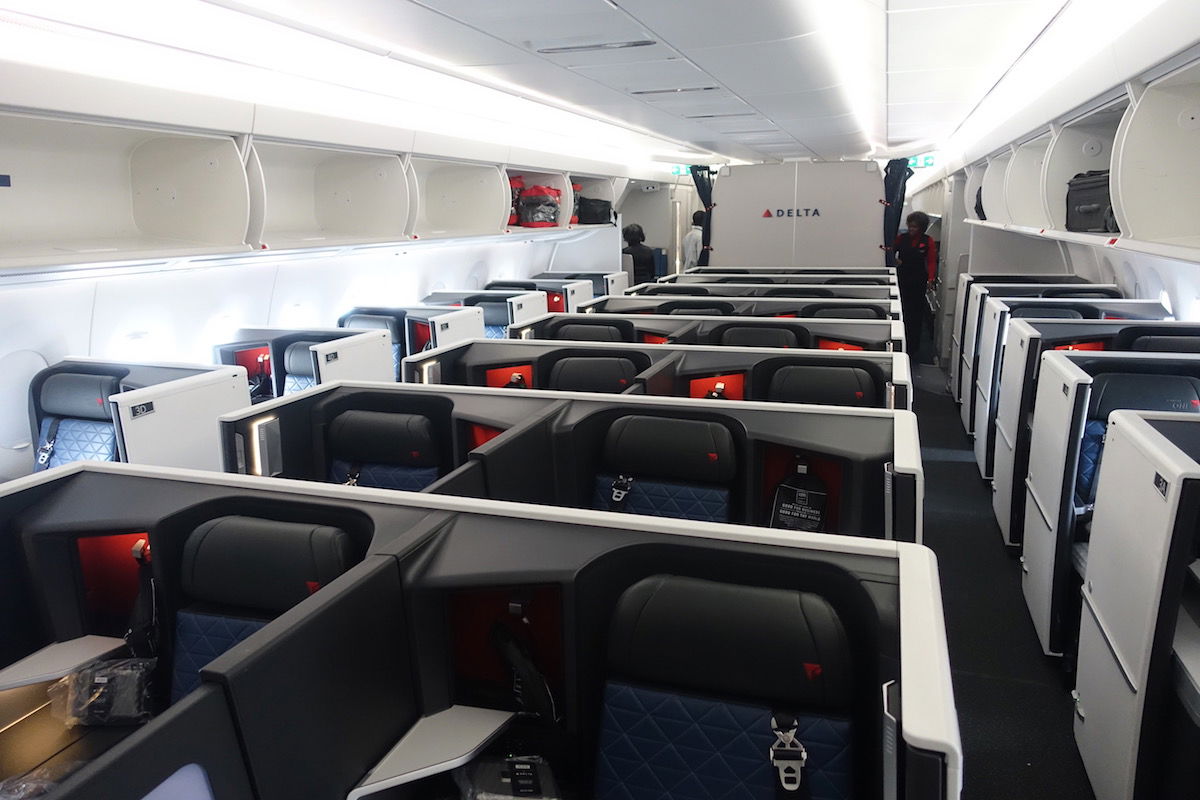 So I'd guess that Korean Air will go with one of these types of products, though it's anyone's guess if that ends up being the case.
Bottom line
Korean Air will be introducing a new business class product in the coming months, which will debut on the Boeing 787-10, and then eventually be installed on all Boeing 777-300ERs. The airline is describing these new business class seats as suites.
We should find out the details of what Korean Air chooses in the coming weeks. I'm usually excited about a new business class product, though I also do like Korean Air's current Apex Suites.
What are you expecting from Korean Air's new business class?