Introduction
Domestic (Including Hawaii)
Europe
Asia
Australia & New Zealand
Middle East & India
Africa
South America
Caribbean, Central America, & Mexico
---
With American Express Membership Rewards points, you'll have several options for award bookings that will work regardless of your departure city in the U.S. Additionally, there are several special-use awards that might work for you — especially if you live on/near the east coast.
I think you'll find that your best options will be with region-based award charts but, occasionally, a distance-based chart can really come through for you. Now, these region-based charts define regions differently so one program might be perfect for a trip to North Africa while another might be better for Central or South Africa.
Earn Amex Membership Rewards points with these cards:
We'll take a look at a few Star Alliance options, a couple SkyTeam options and even a couple programs that aren't part of a major airline alliance.
With that, let's dig into it!
Air Canada Aeroplan
Air Canada is expected to part ways with Aeroplan in 2020, so we might as well get what we can out of the program until then. One thing to be aware of when booking with Aeroplan is surcharges. They can be quite steep, especially when connecting in Europe.
If you want to avoid them, consider flying one of the following airlines:
Aegean Airlines
Air India
Air New Zealand
Brussels Airlines
Croatia Airlines
EgyptAir
Ethiopian Airlines
Scandinavian Airlines (SAS)
Singapore Airlines
Swiss Air
Turkish Airlines
United Airlines
If you book a round-trip award, you'll also be able to include either two stopovers, or a stopover with an open jaw.
Aeroplan award rates
Aeroplan splits the African continent into two regions — North Africa and East/South/West Africa — but you might be surprised by which region has better award rates. Here's what you can expect if you want to book a one-way award:
| Class of Service | North Africa | East/South/West Africa |
| --- | --- | --- |
| Economy | 40,000 miles | 50,000 miles |
| Business | 82,500 miles | 75,000 miles |
| First | 115,000 miles | 105,000 miles |
As you can see, the economy award rate of 40,000 miles to North Africa is cheaper than the rate to East/South/West Africa by 10,000 miles. However, both business and first class awards to East/South/West Africa are cheaper by 7,500 miles and 10,000 miles, respectively.
Keep in mind, with Aeroplan, you can connect in a more expensive region but you won't be able to include a stopover there. You can, however, have a stopover in Europe, or even in North America.
As is often the case, Aeroplan really comes through if you need a one-way Star Alliance award (or are nervous about the long transfer times), while ANA Mileage Club will come out on top for round-trip awards, as you'll see below.
How to book with Aeroplan miles
Booking with Aeroplan is generally quite easy as you can search and book online. If you need an itinerary with a connection (or connections), the search function can sometimes have issues. If you're not seeing what you want, try searching one segment at a time then calling Aeroplan (1-800-361-5373) to book. There's a small C$30 (~$24) phone booking fee, but I've found the agents to be quite helpful.
Personally, I've run into this issue when trying to book Swiss Air business class from South Africa to New York (JFK). I simply searched Johannesburg (JNB) to Zurich (ZRH) found award space, searched ZRH to JFK, then called Aeroplan. The call only took about 20 minutes to get everything booked.
You can transfer Amex Membership Rewards to Aeroplan at a 1:1 ratio. While these transfers process almost instantly, make sure you find award space before you transfer points.
Air France-KLM Flying Blue
With the recent changes (June 1, 2018), Flying Blue still somewhat has a region-based award chart, but it's more like guidelines at this point — anyone else think back to Pirates Of The Caribbean?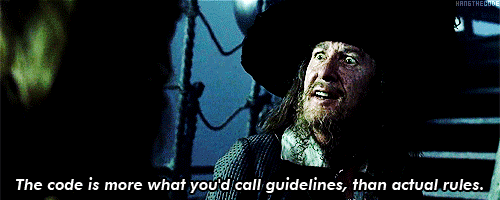 Even if Flying Blue has frustratingly become a bit more like Delta with variable award rates and less transparency, there are still some solid uses of miles to fly to Africa. Just make sure you check the Flying Blue calculator to see the fewest miles required — saver level — on a particular route.
Flying Blue award rates
Keep an eye on surcharges as well! Flying Blue will pass on surcharges with many partners — finding space on Delta flights over the Atlantic Ocean can help keep surcharges lower. However, depending on your destination in Africa, the mileage rates can be competitive enough to justify the fuel surcharges, particularly if you have a large travel party.
Let's look at some example routes to give you an idea of what awards prices will look like from JFK, Chicago O'Hare (ORD) and Los Angeles (LAX). Redemption rates are for one-way awards.
| Route | Economy Class | Business Class |
| --- | --- | --- |
| New York (JFK) to Johannesburg (JNB) | 34,000 miles | 85,000 miles |
| New York (JFK) to Windhoek (WDH) | 34,500 miles | 96,500 miles |
| New York (JFK) to Cairo (CAI) | 34,000 miles | 85,000 miles |
| Chicago (ORD) to Johannesburg (JNB) | 34,000 miles | 85,000 miles |
| Chicago (ORD) to Windhoek (WDH) | 40,000 miles | 96,500 miles |
| Chicago (ORD) to Cairo (CAI) | 34,000 miles | 85,000 miles |
| Los Angeles (LAX) to Johannesburg (JNB) | 34,000 miles | 85,000 miles |
| Los Angeles (LAX) to Windhoek (WDH) | 38,500 miles | 85,000 miles |
| Los Angeles (LAX) to Cairo (CAI) | 34,000 miles | 85,000 miles |
FlyingBlue Award Chart to Africa
As you can see above, Flying Blue's award rates will sometimes be much better than what you can get with Delta SkyMiles, while almost the same or worse at other times. And there are ridiculous quirks. Why is a business class award from LAX to WDH less than one from JFK?
I don't know, but you might as well take advantage of it if you live near Los Angeles.
How to book with Flying Blue miles
With the revamp of the program on June 1, 2018, Flying Blue made the decision to remove the calendar search option which has made it much harder to search for award space. I found this to be a silly decision that unnecessarily made things harder for customers. While you can still search for and book SkyTeam awards on either Air France or KLM's site, you'll have to search day by day.
Transfers from Amex Membership Rewards are 1:1 and usually process almost instantly. If you want to put an award on hold while transferring, you can call 1-800-375-8723 — finding an agent that will do so is a YMMV situation but HUCA if necessary.
Flying Blue, historically, has had problems with "fraud prevention" so putting your award on hold before you transfer points is a smart move, especially if your Flying Blue account is new. Additionally, it's advisable to ticket the award over the phone with a credit card in the Flying Blue account holder's name.
All Nippon Airways (ANA) Mileage Club
ANA doesn't operate flights to any country in Africa, but it's still the go-to program if you want to book a round-trip Star Alliance award. However, ANA will impose surcharges on many awards so you'll want to check the cash cost before you book. If you want to avoid surcharges, you can look for award space on these carriers:
Air Canada
Air China
Singapore Airlines
United
In addition to the competitive redemption rates, you can include a stopover to get just a little bit more out of your redemption. This could allow you to easily visit a country in Europe on your way to your destination.
ANA Mileage Club award rates
Surcharges can be an annoying hurdle but, when you consider the award rates with ANA Mileage Club, the cost just might be worth it. These are the round-trip award rates you can expect on Star Alliance partners;
Economy: 65,000 miles
Business: 104,000 miles
First: 195,000 miles
When you consider that Aeroplan would require 150,000 to 165,000 miles for round-trip business class — depending on the country in Africa — and Singapore KrisFlyer would require 138,000 miles or 174,000 miles (more details below), this is clearly the fewest miles for a Star Alliance award.
How to book with Mileage Club rates
While you can search for and book round-trip awards on ANA's site, you might find it easier to search your outbound and return separately on United's site. Once you've found dates, you can search the round-trip on ANA and book.
Transfers from Amex Membership Rewards (1:1) to take 2 to 3 days. ANA won't hold award space so make sure you have a backup plan just in case award space disappears.
Delta SkyMiles
Ahh, Delta SkyMiles. If you've already read some of my other pieces on using Amex Membership Rewards points by region, you know I have some (very much justified) issues with Delta. But even their lack of transparency and generally shady practices with the SkyMiles program shouldn't prevent us from using it when it fits our needs.
Delta won't allow stopovers, but you can book one-way awards with connections on SkyTeam partners in Europe. There are also a couple non-stop routes such as JFK-Accra (ACC) and Atlanta (ATL)-JNB. While you can find both economy and business saver space on the former, good luck finding business class award space on the latter.
SkyMiles award rates
With hidden award charts, it's hard to know exactly what to expect from Delta SkyMiles. Having looked at awards to several countries, it seems Delta has decided to distinguish between North, Central and South Africa (the country). The award rate situation looks like this:
| | North Africa | Central Africa | South Africa |
| --- | --- | --- | --- |
| Delta Award – Economy | 30,000 miles | 35,000 miles | 45,000 miles |
| Delta Award – Business | 70,000 miles | 80,000 miles | 94,000 / 105,000 miles |
| Partner Award – Economy | 32,500 miles | 40,000 miles | 50,000 miles |
| Partner Award – Business | 75,000 miles | 95,000 miles | 115,000 miles |
However, if you're flying to South Africa, it seems that connecting on Virgin will require more miles than if you were to connect on other partners such as KLM. The key to getting a better redemption rate is flying Delta on the transatlantic segment. If you do that, you won't get tagged with the higher award rate because Delta doesn't operate a fifth-freedom route.
As you can see in the image above, connecting on KLM requires 94,000 miles while connecting on Virgin Atlantic requires 105,000 miles. I looked through the end of the schedule and never saw the 94,000-mile rate with a connection on Virgin Atlantic.
As an aside, Delta considers Egypt to be part of the Middle East rather than North Africa.
How to book with SkyMiles
When you search online with Delta, you will automatically be shown a week of options. You can also expand that search to a 5-week time frame. Once you have selected your date, select your flights and complete your booking.
Membership Rewards transfer to Delta SkyMiles at a 1:1 ratio and should process almost instantly. American Express will tack on a fee when transferring to Delta — and other domestic partners — but it's small and shouldn't deter you.
Singapore Airlines KrisFlyer
Singapore KrisFlyer won't provide great rates to most of Africa from North America. However, it's the only way to book premium cabin awards on Singapore Airlines. Additionally, award rates to North Africa — including Algeria, Egypt, Libya, Morocco and Tunisia — are competitive with Aeroplan for one-way awards.
Stopovers on round-trip saver level awards are free but you'll need to pay about $100 if you're booking a one-way award. You'll also be responsible for surcharges. You can avoid them if you connect in Europe and fly either Singapore Airlines or United. In fact, KrisFlyer does not impose surcharges on any Singapore Airlines flights.
KrisFlyer award rates
For a simple comparison, I'll show you both the Star Alliance partner redemption rates to both North Africa as well as Central/South Africa. I'll also review the award rates if your itinerary only includes flights on Singapore Airlines. These are the one-way redemption rates:
| | North Africa | Central & South Africa | Africa on Singapore Only |
| --- | --- | --- | --- |
| Economy | 45,000 miles | 52,000 miles | 52,000 miles |
| Business | 69,000 miles | 87,000 miles | 102,000 miles |
| First | 90,000 miles | 132,000 miles | 143,000 miles |
If you want to fly business or first class on Singapore Airlines, KrisFlyer's restrictive rules mean it's the only way to book. You'll also notice that the redemption rates to North Africa are actually a decent bit better than Aeroplan when booking business or first on Star Alliance partners — however, Aeroplan does allow you to avoid surcharges on more partners.
How to book with KrisFlyer miles
Singapore Airlines now has online search capability, but it can be hit or miss. If it works, you can search and book easily.
If it won't return Star Alliance partner results, try searching with United or Aeroplan then calling Singapore Airlines. Make sure you aren't charged a phone booking fee when this happens as awards not bookable online do not incur the fee.
Transfers from American Express (1:1) generally process within 24 hours.
Special case options
There are few fun options for booking award flights to Africa but their usefulness is limited to those who can book from JFK or Washington Dulles (IAD) — or are willing to reposition.
Etihad Guest – Royal Air Maroc through Casablanca
Etihad's partner Royal Air Maroc flies a Boeing 787-8 to Casablanca (CMN) from both JFK and IAD. Itineraries over 2,001 flight miles require 22,000 Etihad Guest miles for economy and 44,000 miles for business class — and you can include connections.
Thanks to a number of destinations in Africa, you can use take advantage of this award to get to a number of countries. However, you will not be able to include a stopover. To find award space — often a great option when booking for two people, you can search on Royal Air Maroc's site then call Etihad (1-877-690-0767) to book. The Etihad agents in Manchester are generally quite good, while the others can be hit or miss.
Transfers from Amex (1:1) generally process almost instantly so you can book quickly.
Virgin Atlantic Flying Club – Non-stop South African Airways flights to 3 countries
Virgin Atlantic has a partnership with South African Airways, which flies out of both JFK and IAD. Out of JFK, you can only fly non-stop to JNB, but IAD presents a couple other interesting options. From there, you can fly to either Accra (ACC) or Dakar (DSS).
Keep in mind, connecting to JFK or IAD on Virgin Atlantic's partner Delta will require more miles so non-stop is the way to go.
The IAD-DSS route is a particularly good redemption at 50,000 Flying Club miles for a round-trip (25,000 miles one-way) business class flight, with taxes/fees less than $150 — economy is 40,000 miles round-trip (20,000 one-way).
Booking IAD-ACC one-way in business class for 55,000 miles (35,000 in economy) or IAD/JFK-JNB for 75,000 miles one-way in business (50,000 miles) are solid redemptions. However, ANA will require fewer miles while Aeroplan will allow connections at the same award rate.
A big benefit to booking with Flying Club, though, is the ability to put awards on hold for 48 hours. Transfers from Amex (1:1) are generally instant but it's always best to have the award locked before transferring if possible.
Bottom line
While finding award space isn't always the easiest, Membership Rewards provide a number of great opportunities for awards.
Booking fun awards like Royal Air Marco with Etihad Guest miles or South African Airways to Senegal with Flying Club might be limited in use, but there are still plenty of ways to book your trip to vast continent on Star Alliance and SkyTeam partners.
How have you used American Express points to Africa?