Qantas Frequent Flyer is by far the most profitable division of the entire Qantas Group. Qantas points are often referred to in the Australian media as 'Australia's de-facto second currency.' For an airline the size of Qantas they have an enormous loyalty base and it makes a lot of money.
Why? Because in comparison with US frequent flyer programs, it is not a very good value program. It is very easy to earn plenty of Qantas points but the values to redeem them are high.
Tiffany and I were talking about her recent trip to Australia, and she mentioned that while she was enjoying some delicious short-ribs in a Melbourne restaurant they were promoting reducing the bill by $20 for every 4,000 Qantas points you exchanged.
I pointed out that for only 0.5c per point, this was terrible value, even for Qantas points.
So we got to talking about what better uses might exist.
While Americans can transfer Citi ThankYou points to Qantas Frequent Flyer (which is only a good idea in very limited circumstances), there are typically other programs offering superior value. So this article is primarily for our Australian readers (and I know there are a lot of you out there!) and anyone else out there who happens to collect Qantas points.
Even though during my time in Australia I focused on Virgin Australia's Velocity frequent flyer program (which I still think is a significantly better value program than Qantas, primarily because they don't impose fuel surcharges), I still managed to earn and redeem hundreds of thousands of Qantas points.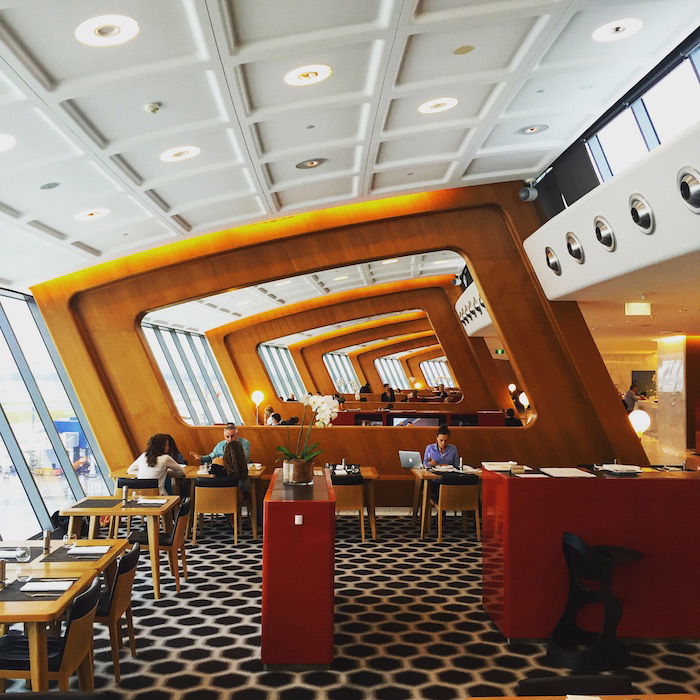 Qantas points — the basics
Qantas is a member of the oneworld alliance, so points can be redeemed on all member airlines. They also have an impressive and obscure list of 'other' partners, namely:
Aer Lingus
Air Niugini
Air Vanuatu
Airnorth
Alaska Airlines
China Eastern
EL AL
Emirates
Fiji Airways
Jet Airways
Jetstar
WestJet
Qantas uses a distance based award chart like British Airways does, with few other routing rules. The award charts vary based on which carriers are involved.
This is the chart for Qantas, Airnorth, Fiji Airways, Air Vanuatu, American Airlines, Emirates, Jetstar, and QantasLink: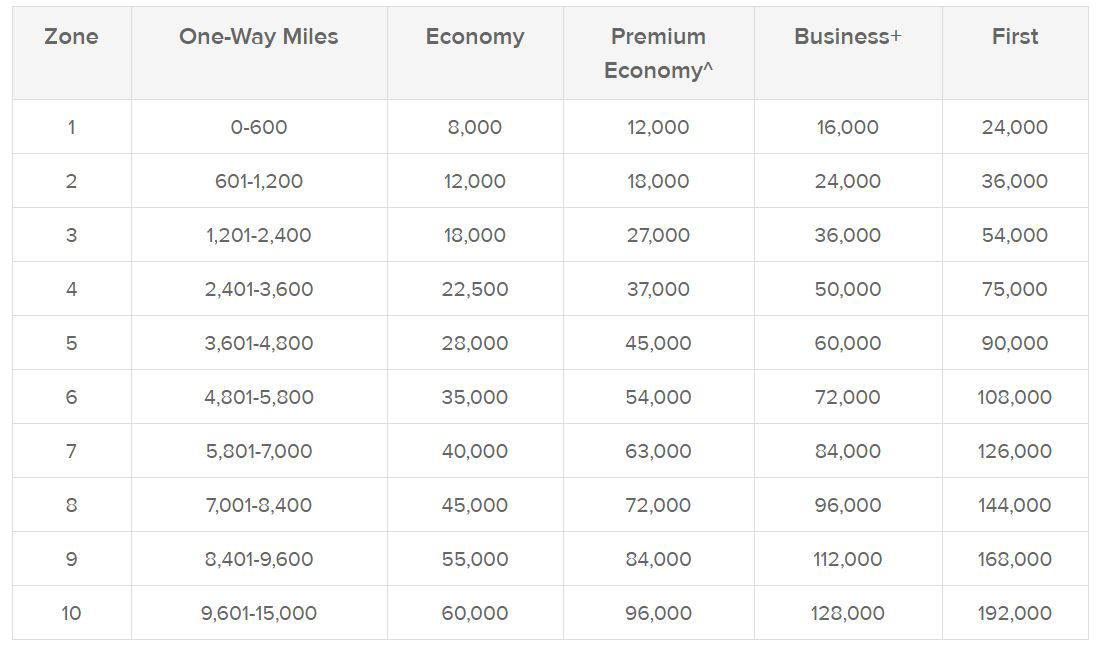 And here is the award chart for all of their other partners (i.e. their oneworld chart):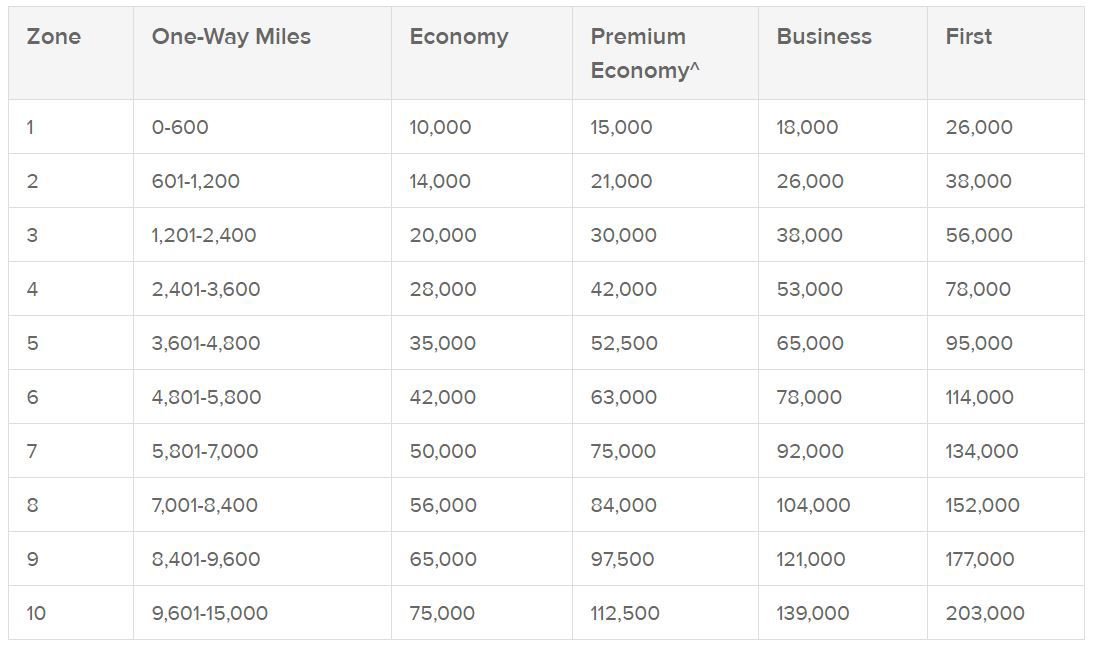 These charts are in stark difference to American Airlines AAdvantage, which has a generous zone-based award chart with some very restrictive and even nonsensical routing rules.
When using Qantas points, you can basically pick whatever routing you like (within reason) but you will pay for it in Qantas points based on the total distance travelled.
Like British Airways, Qantas imposes substantial 'fuel surcharges' on most redemptions, which can add many hundreds of dollars to the cost.
Qantas releases seats at the start of their schedule (see below), then occasionally release more seats at random intervals throughout the year, but will rarely, if ever release unsold seats as awards close to departure.
Instead they will provide unsold seats for points upgrades (also see below).
So the very best time to book seats on Qantas metal using Qantas points is at the absolute start of the schedule.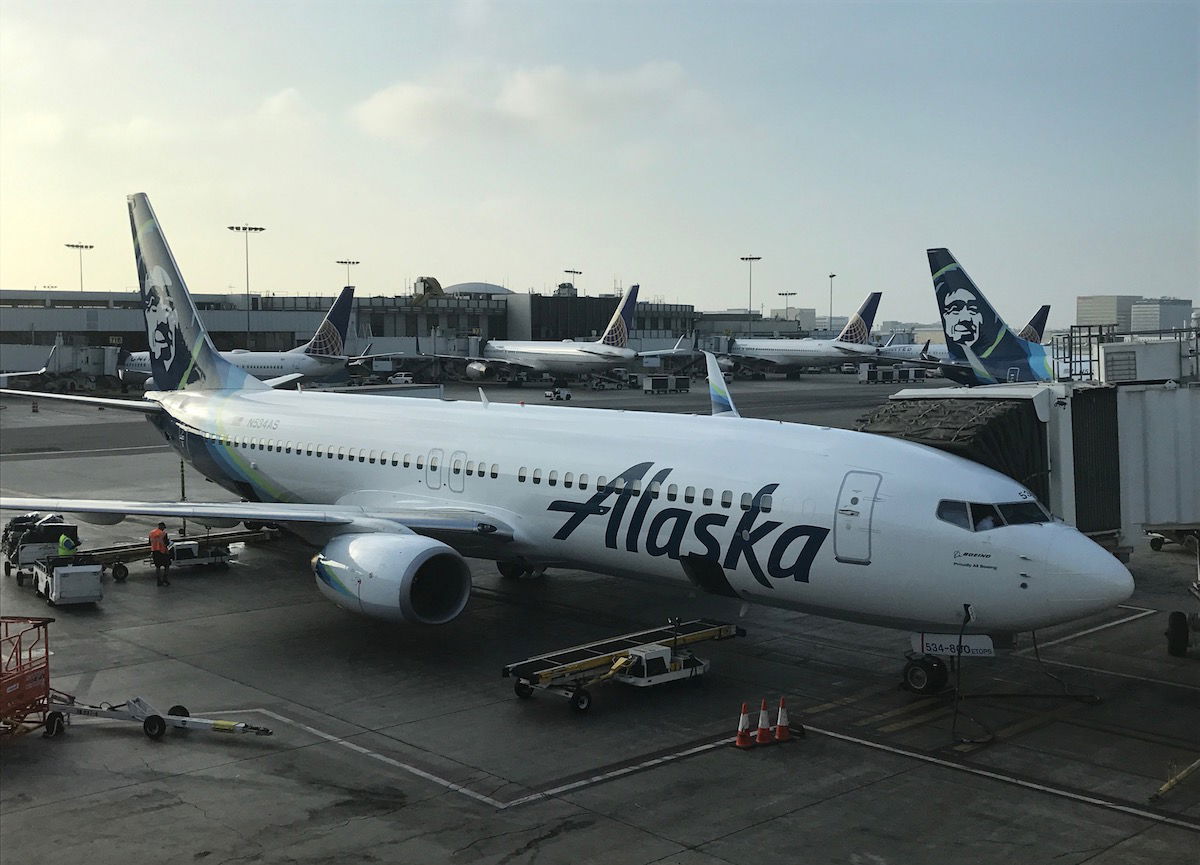 Qantas first class
This is the number one way Qantas members would like to use their points, but also one of the most difficult. Qantas only operates first class on their A380s:
Between Melbourne and Singapore and Los Angeles
Between Sydney and Singapore, London, Los Angeles and Dallas
First class awards are extremely difficult to get from Australia to the U.S., and vice versa, regardless of which program you use points/miles in (London and Singapore are slightly easier).
But Qantas does have one BIG advantage over its partner airlines, which will often have lower redemption rates. They release awards to their own members 355 days in advance while partners like AAdvantage only open their booking window 331 days out.
That gives anyone with Qantas points a 24 day head start.
If you log onto AAdvantage at 331 days to see all the Qantas first class award seats gone, it's likely because of the head start those Qantas members had.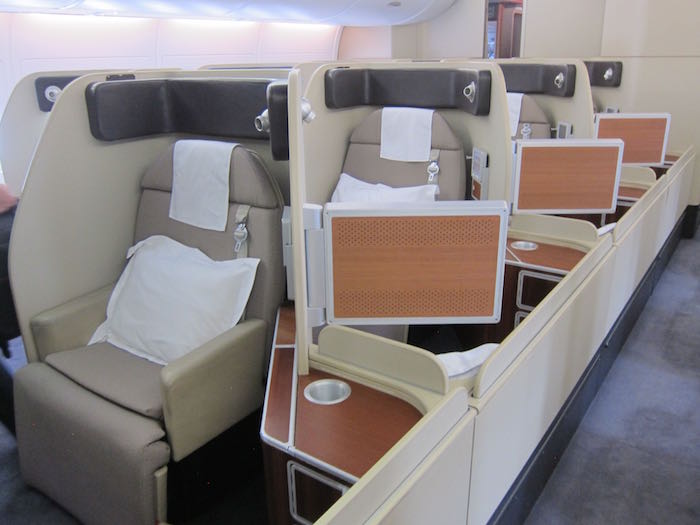 Fiji Airways transpacific
If you can't find any business class award seats on Qantas or American Airlines between Australia and the U.S., you may choose to go a more indirect way via Asia with Cathay Pacific or Japan Airlines. This is a much further flying distance than a direct flight from Sydney to Los Angeles, so you'll pay more Qantas points. 139,000 Qantas points each way in business class, to be exact. This is significantly more than the 96,000 points required for the direct SYD-LAX flight.
A solution to this is to consider Fiji Airways business class via Nadi. Award availability is usually much better than on Qantas metal, and because it's virtually a straight line to go via Fiji, you won't pay more Qantas points.
The BIG caveat in booking Fiji Airways business class is that they do not have fully-flat seats in business class and instead operate a 2-2-2 angled flat seat, similar to Singapore Airlines' current (pre-787-10) regional business class.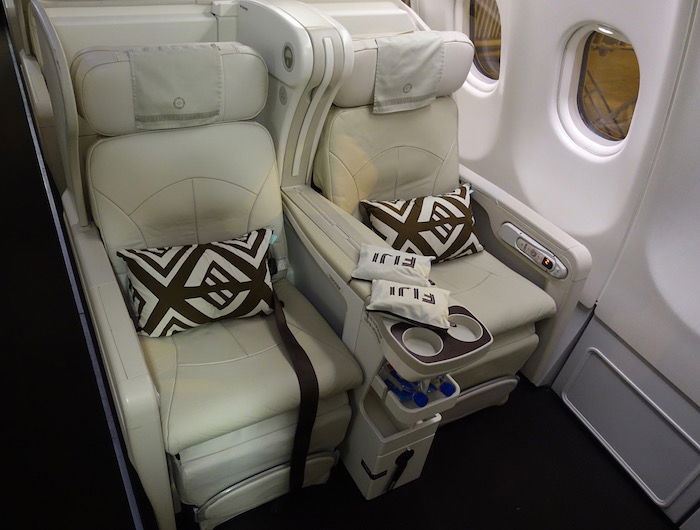 Qantas upgrades
Most die-hard Qantas frequent flyers swear that the very best value of Qantas points is in using them to upgrade to the next class of service, i.e. buying premium economy and using points to upgrade to business.
However, there are two HUGE caveats that have stopped me from using my Qantas points in this way:
Only certain types of fares are upgradeable, and these aren't the cheapest fares for that class of service, meaning you will be paying more for the fare than you might be used to, before you even apply any points
International upgrades are processed just before departure, meaning you will not know if your upgrade is successful until you potentially get to the boarding gate. Domestic upgrades are confirmed at the time of requesting the upgrade.
Upgrades are also processed in order of status so unless you hold Platinum or Platinum One status in the Qantas Frequent Flyer Program there is a good chance your upgrade will not be successful.
The 'worst case' scenario I continue to play over and over in my head is you buy an expensive economy ticket to ensure the fare code is upgradeable to business class, you submit your request, the upgrade is not successful because you are a lowly Qantas Silver or Bronze member and you are stuck in economy for the flight, knowing the people next to you probably paid a lot less for their seat than you did.
If I was not a Qantas Platinum or above I would not have much confidence that I could use my points to upgrade.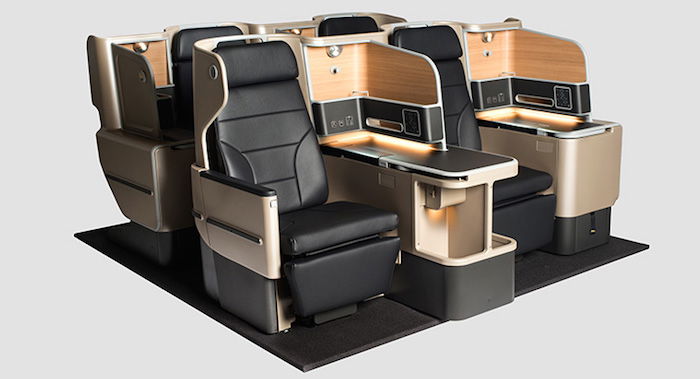 Emirates first class
Emirates has a HUGE route network compared with Qantas which means a lot more award seats. And because Emirates is not a member of the 'big 3' global alliances, there is less competition from members of other programs for their seats.
Alaska Mileage Plan used to be the most economical use of points to book Emirates premium award seats, but two years ago massively devalued this. Then Japan Airlines Mileage Bank was the best value, until six months ago when they added massive fuel surcharges.
It's difficult to properly compare all three programs due to the different rules of each program, but using New York to Dubai return in first class the costs would be as follows, per person:
Qantas Frequent Flyer: 252,000 points and US$1,680
Alaska Mileage Plan: 360,000 points and approx US$100
JAL Mileage Bank: 135,000 points and US$1,624
Say you value Alaska points at USD 2c each, JAL points at USD 1.5c each, and Qantas points at USD 1c each (and these are all very round numbers) that would mean the 'cost' of these redemptions would be as follows (all in USD):
Qantas Frequent Flyer: $2,520 and $1,680 = $4,200
Alaska Mileage Plan: $7,200 and approx $100 = $7,300
JAL Mileage Bank: $2,025 and $1,624 = $3,649
If you value each of these currencies differently (and please tell me in the comments if you do!), then these calculations would change, but at these 'round number' valuations, JAL Mileage Bank remains a better use of Qantas points for Emirates first class redemptions.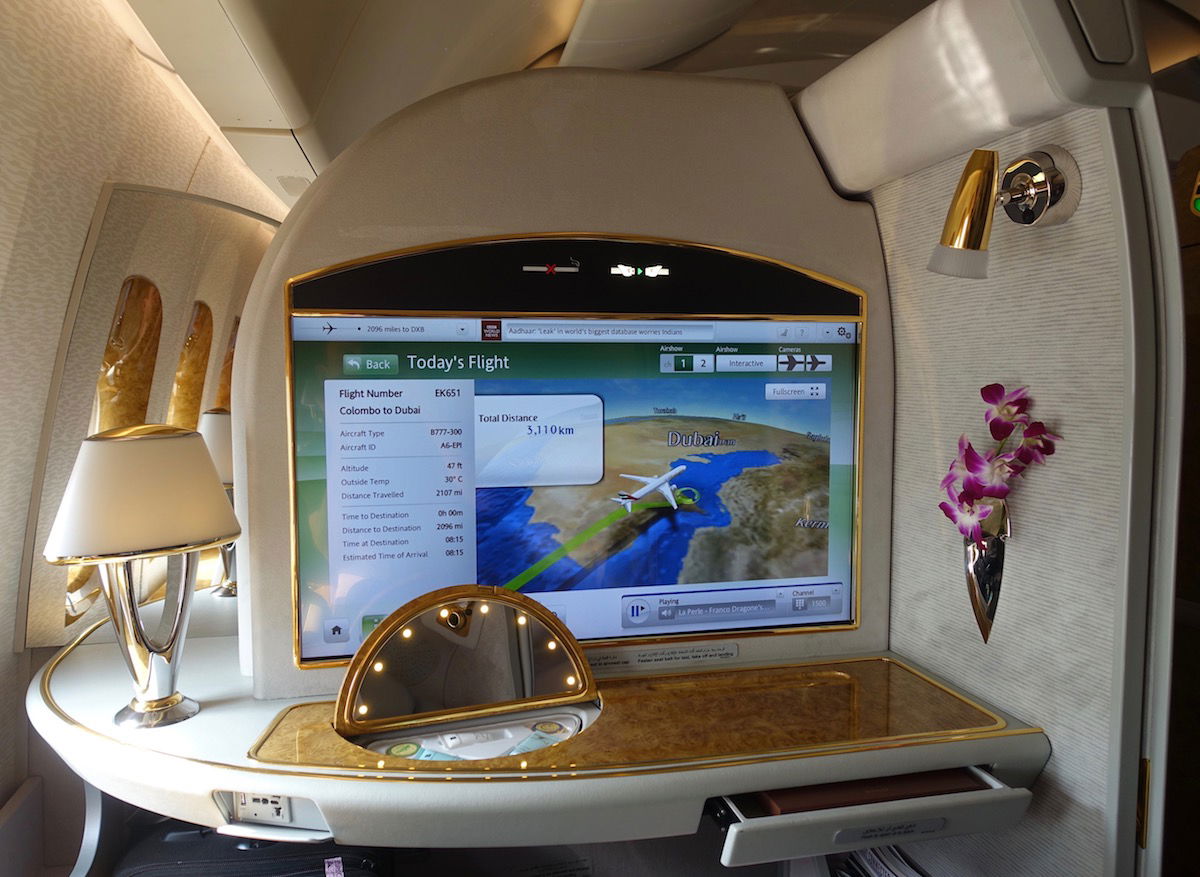 It's worth noting that Australians have a pathway to acquire JAL points through SPG, which is itself a transfer partner of some Australian American Express cards.
Qatar business class
If you want to redeem any miles for business class, look no further than Qatar Airways, Qantas' oneworld partner. Qatar offers their 'second best' A350 and A380 reverse herringbone product from Australia to Doha and then their game-changing QSuites onwards to destinations like London, Paris, and New York.
If you are traveling to Europe you simply will not do better in business class than Qatar Airways.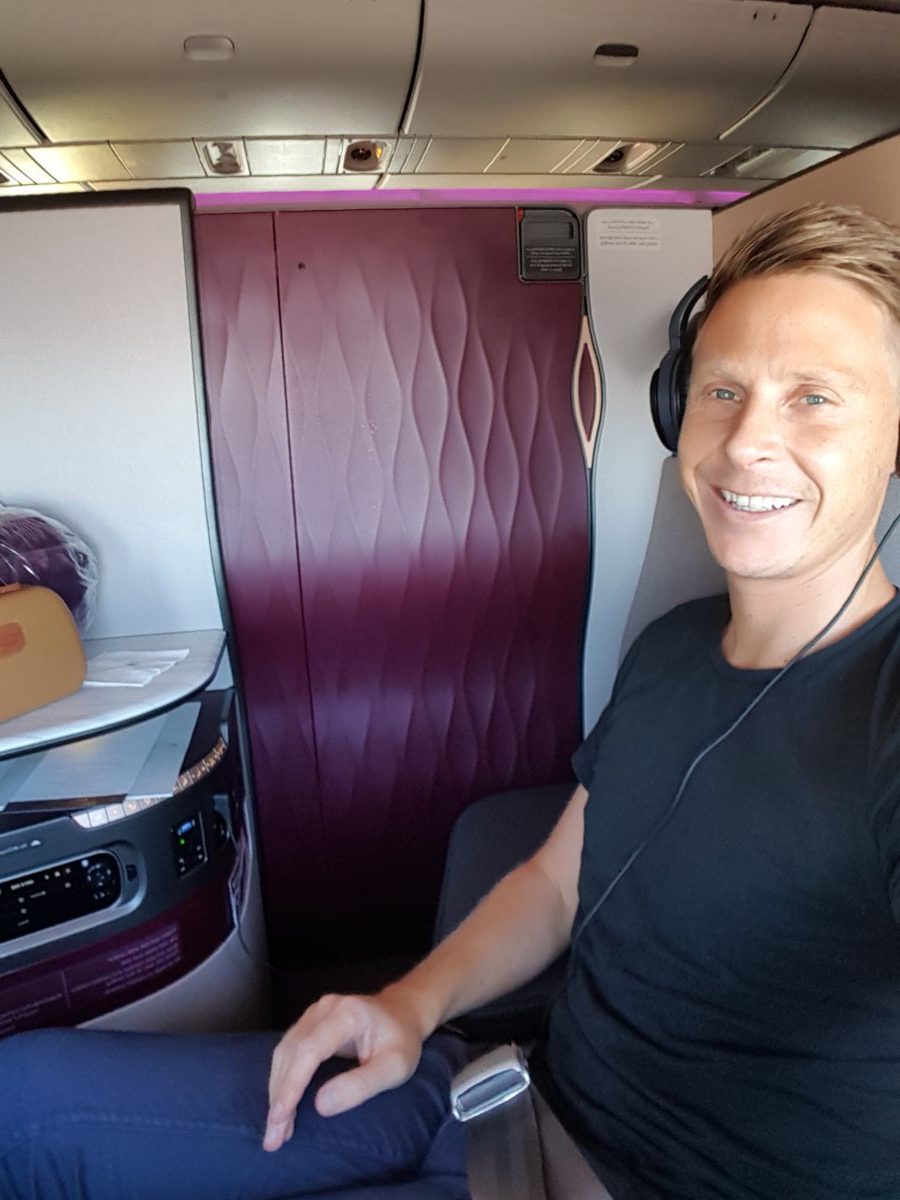 Regional Qantas flights
Distance based award charts do have their advantages. While not as generous as British Airways' incredible 4,500 Avios deal for flights up to 650 miles, you will only pay 8,000 Qantas points for an economy flight of the same distance.
But there is one big advantage of the 8,000 Qantas point redemption over the 4,500 Avios redemption.
Qantas does not charge per flight, they charge per one-way journey. This means you could take 2 x 250 mile flights for 8,000 Qantas points. And a great place to use this is on flights to regional Australia.
I've needed to fly from regional South Australia to Melbourne before and there are no direct flights, only options on Qantas via Adelaide. Fortunately the 2 flights together were just under 600 miles, meaning only 8,000 Qantas points instead of AUD$300+.
Qantas flies to many places in regional Australia that no other airline does. And where they have a monopoly, they charge accordingly.
It can be a similar price to fly from Brisbane to Hong Kong as to fly from Brisbane to Mt Isa.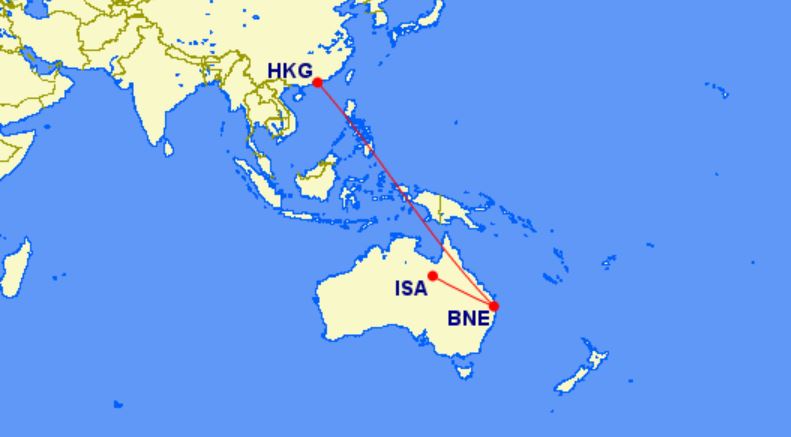 The X Factor: Oneworld Classic Flight Reward (round the world fare)
Qantas has a unique redemption option where you can fly around the world, with up to five stopovers, provided there is award availability, and the total distance is kept under 35,000 miles. The cost for this 'Classic Flight Reward' is as follows:
Economy – 140,000 points
Premium Economy – 210,000 points
Business Class – 280,000 points
First Class – 420,000 points
Unlike most other redemptions there are a LOT of rules and conditions with this redemption, including thousands of dollars in surcharges, and it is quite difficult and complicated to book.
If you would like me to do a separate post on this redemption please let me know in the comments below.
Bottom line
Other than for financial profitability, Qantas Frequent Flyer is never going to win any 'best loyalty program' awards. It has a huge member base for an airline of its size, has poor availability for awards in it own premium cabins and very high redemption rates with frustrating 'fuel surcharges.'
But if you are living in Australia it's extremely easy to collect Qantas points and some uses are better than others.
What do you think the best uses of Qantas points are?