Air France-KLM Flying Blue is in my opinion the most useful SkyTeam frequent flyer program for redeeming miles, and for that matter, one of the most valuable frequent flyer programs for transatlantic business class awards.
While I talk about the program a lot in passing, in this post I wanted to take a big picture look at where I see value with Flying Blue, and why it's a program that I redeem a lot of miles through.
Flying Blue miles are really easy to earn
One major aspect in assessing the value of a frequent flyer program is how easy miles are to earn with the currency. For those of us in the United States with access to transferable points currencies, Air France-KLM Flying Blue is probably the easiest points currency to rack up:
Given the frequency with which I redeem through Flying Blue, I always think it's worth making a speculative transfer when there's a bonus, so that I have enough Flying Blue miles for my next redemption. For my mental accounting purposes, I basically reduce the cost of my Flying Blue redemptions to reflect that I typically acquire them with a 25% bonus.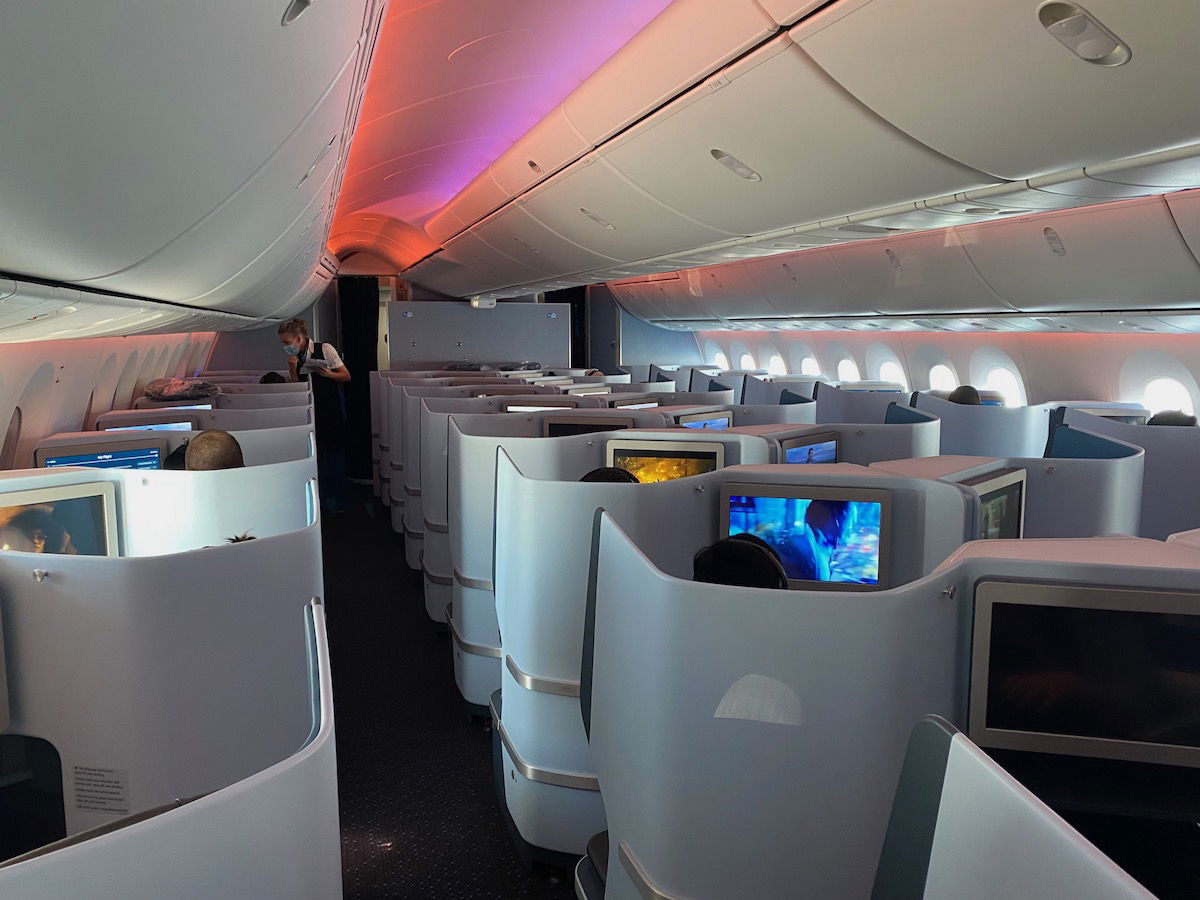 Flying Blue is great for Air France & KLM business class awards
Flying Blue is one of the most useful frequent flyer programs for booking transatlantic business class awards:
Flying Blue has access to more Air France and KLM business class award space than partner programs
While award pricing on Air France and KLM is dynamic, you'll find a good amount of reasonably priced award space, often starting at 55,000 miles one-way across the Atlantic
Air France and KLM have among the best business class products across the Atlantic, on balance better and more consistent than what you'll find with the other major airline groups (Lufthansa Group and IAG)
While Flying Blue does have carrier imposed surcharges on awards, they're reasonable, at around $200 for a one-way transatlantic award; that's something many of us are willing to pay, unlike the $800+ surcharges at British Airways
Flying Blue allows stopovers on one-way awards, though you do have to book by phone; having a stopover in Amsterdam or Paris prior to continuing to your final destination is pretty awesome
Flying Blue also often publishes Promo Rewards, offering monthly discounts on award tickets, which can stretch your miles even further
Just to give an example, when booking in advance from New York to Paris, I see business class award availability almost every day for just 55,000 Flying Blue miles one-way (factoring in the pretty consistent 25% transfer bonuses we see, that's like paying 44,000 transferable points).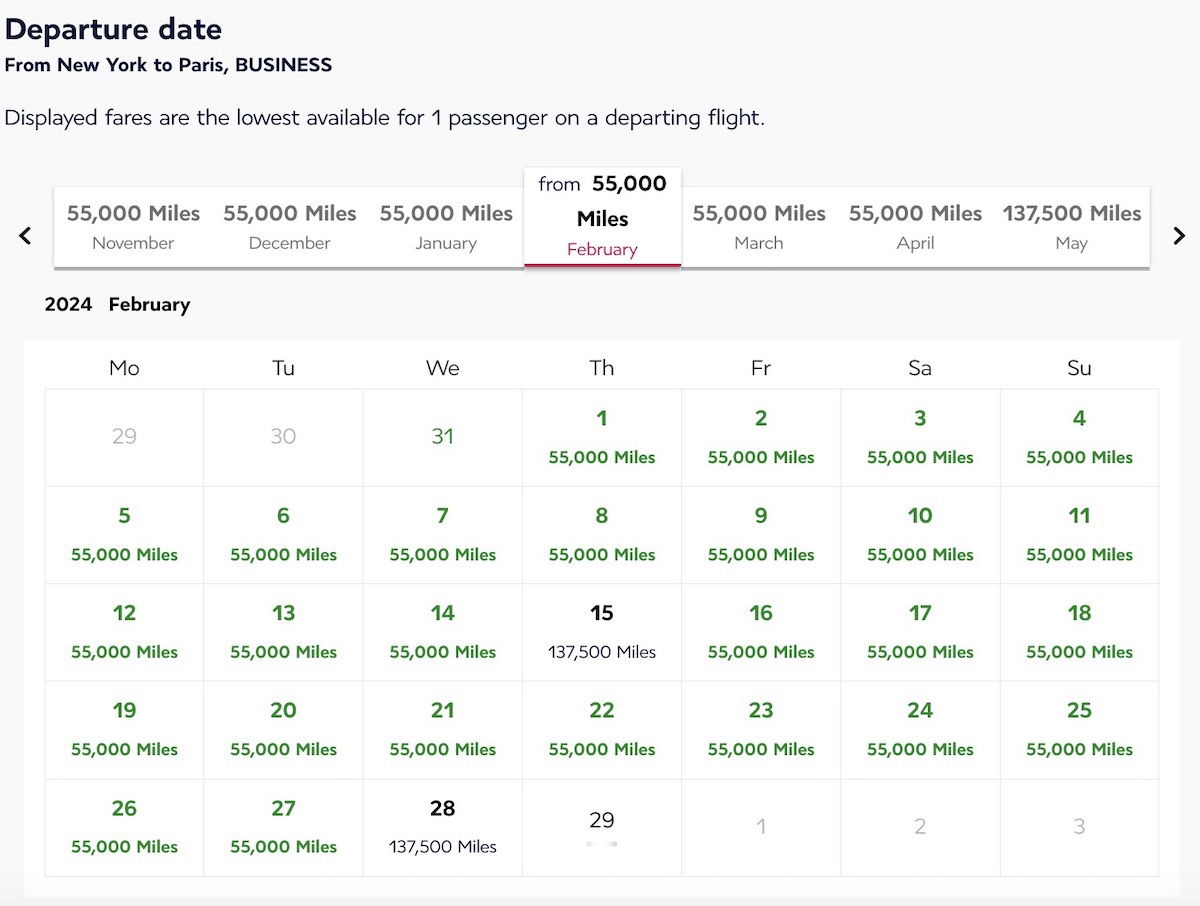 You're obviously not going to always find reasonably priced award availability, but I can't think of another set of two airlines across the Atlantic that release so much space so consistently. As you can see, the above flights don't just have one or two seats, but the first flight has nine award seats, while the second one has seven award seats.
Pricing is also often quite reasonable when connecting beyond Europe, like being able to fly to Africa in business class for 95,000 miles one-way.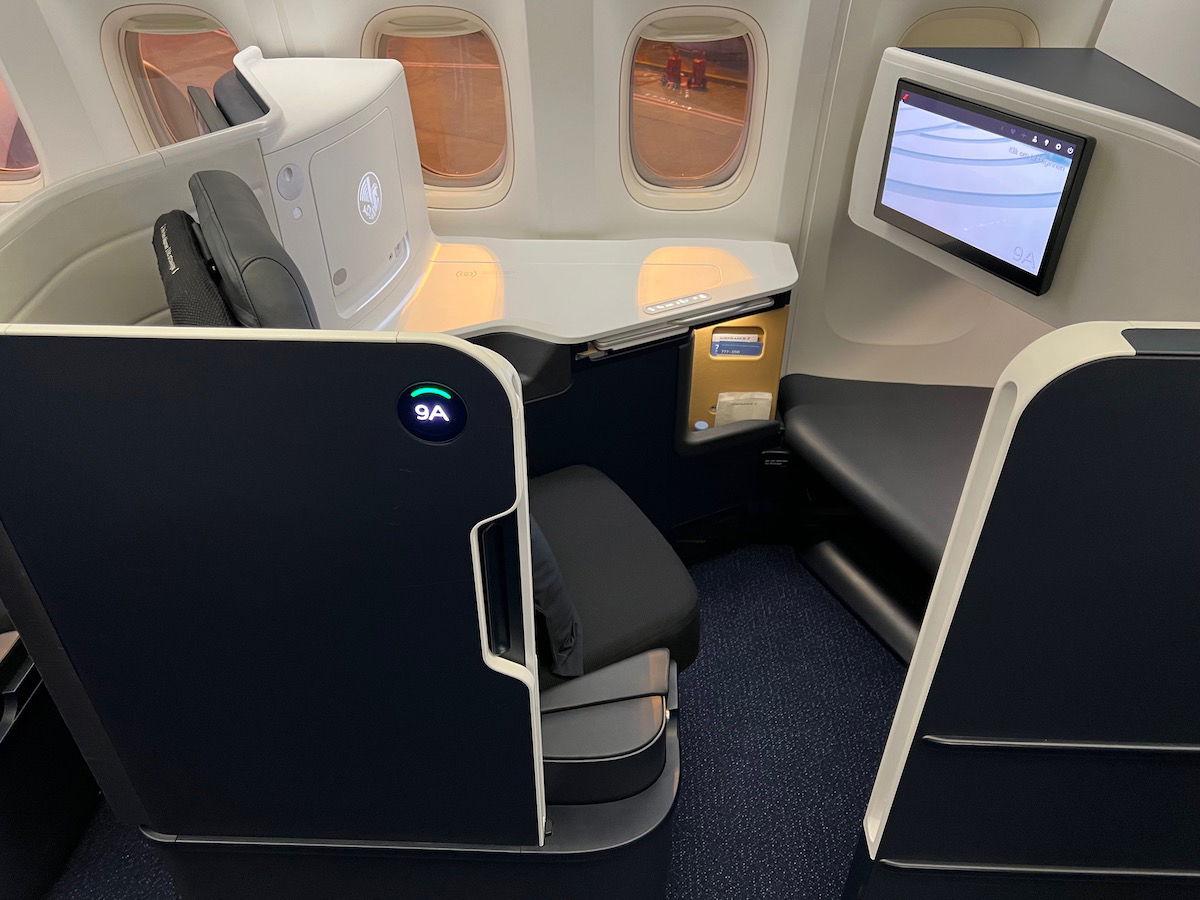 How to search & book Flying Blue awards
Another great thing about Flying Blue is that the process of redeeming miles is pretty seamless:
Transferable points currencies generally convert into Flying Blue miles instantly
You can book Flying Blue awards directly on the websites of Air France or KLM, and there are no restrictions on who you can redeem for
The process of searching award availability is easy, and I like the hidden Flying Blue award calendar (just don't enter a date when you search, and you'll see availability for months at a time)
Flying Blue has reasonable change and cancelation fees, as either of those things can be done for a fee of €50
In comparison to some other non-US frequent flyer programs, I'd say Flying Blue has a pretty good booking process, plus fair policies.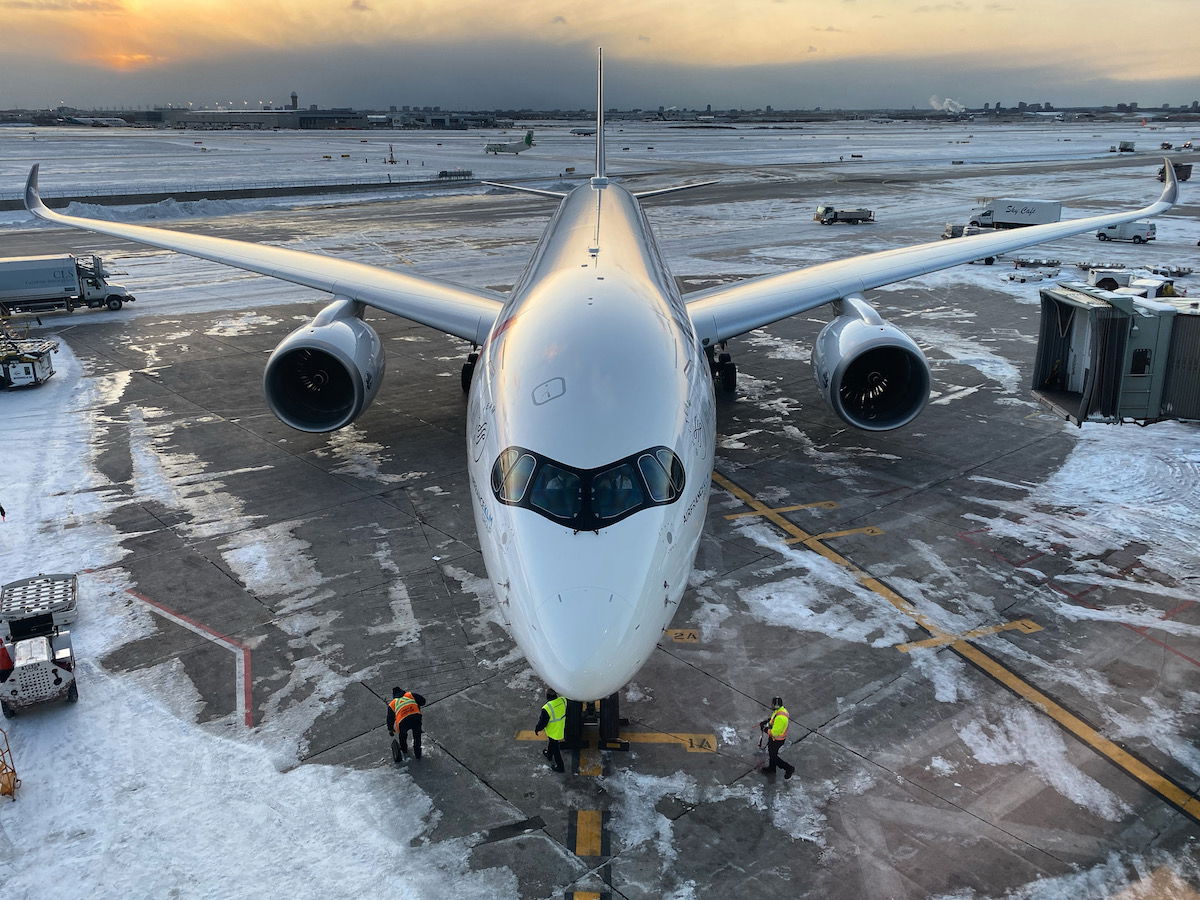 Flying Blue is also valuable for some partner awards
The SkyTeam alliance simply isn't as valuable as oneworld or Star Alliance when it comes to partner airline award redemptions. This is true in terms of reciprocal availability, the number of products you have access to, etc. Unfortunately nowadays most Delta SkyMiles partner awards represent a terrible value.
The good news is that Flying Blue's partner award costs are in many cases quite a good deal. For example, redeeming between the United States and Asia through Flying Blue can be a good value. I've written about reasonably priced China Airlines business class awards, as you can book these across the Pacific starting at just 81,500 miles.

Flying Blue also partners with some potentially useful non-SkyTeam airlines, ranging from Air Mauritius to Aircalin.
Flying Blue is definitely most useful for Air France and KLM redemptions, but there are also some cases where the program positions you well for partner awards.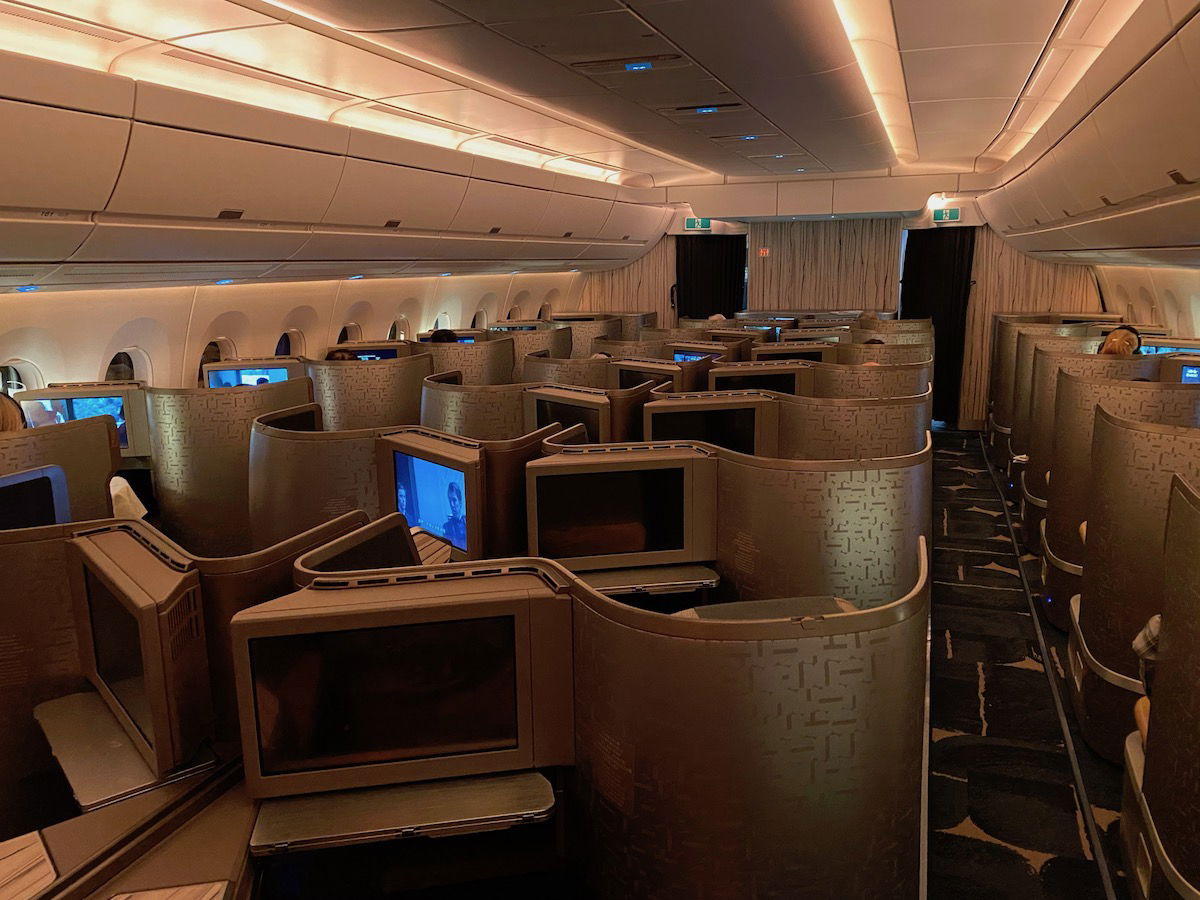 Bottom line
When it comes to redeeming miles, I consider Air France-KLM Flying Blue to be the most valuable SkyTeam program, and an essential option for those looking to redeem miles for business class across the Atlantic. Flying Blue has access to the most Air France and KLM business class award seats across the Atlantic, and those airlines are most consistent about making these award seats available in advance, even for large parties.
Personally, I book several awards through Flying Blue every year, so I always make a point of transferring points to the program when there's a transfer bonus, which improves the value of redemptions even further. There are even cases where Flying Blue has lucrative redemption rates on partners.
So while I don't think Flying Blue is quite as useful as Air Canada Aeroplan in terms of the breadth of partnerships and redemption options, it's pretty unbeatable across the Atlantic, and in my opinion one of the five most useful award programs.
Anyone else appreciate Flying Blue for the great transatlantic award options?