In this post I wanted to talk a bit about Mileage Club, the frequent flyer program of Japan's Star Alliance airline, All Nippon Airways (ANA). I'd consider the program to be pretty polarizing — on the surface, Mileage Club has incredibly lucrative redemption rates, though the program doesn't come without some challenges.
So let's take a big-picture look at the program. Should you consider booking your next trip through Mileage Club, or are there too many "gotchas?"
ANA Mileage Club is an Amex transfer partner
Presumably most OMAAT readers aren't actually racking up many miles directly with ANA's Mileage Club, so let's first talk about how you could earn these miles. ANA Mileage Club is transfer partners with the Amex Membership Rewards program in the United States.
This is a unique feature of Amex Membership Rewards compared to other transferable points currencies, as other programs don't partner with ANA. There are of course lots of great cards for earning Amex points. Note that frustratingly, transfers from Amex to ANA aren't instant, and generally take two to three days.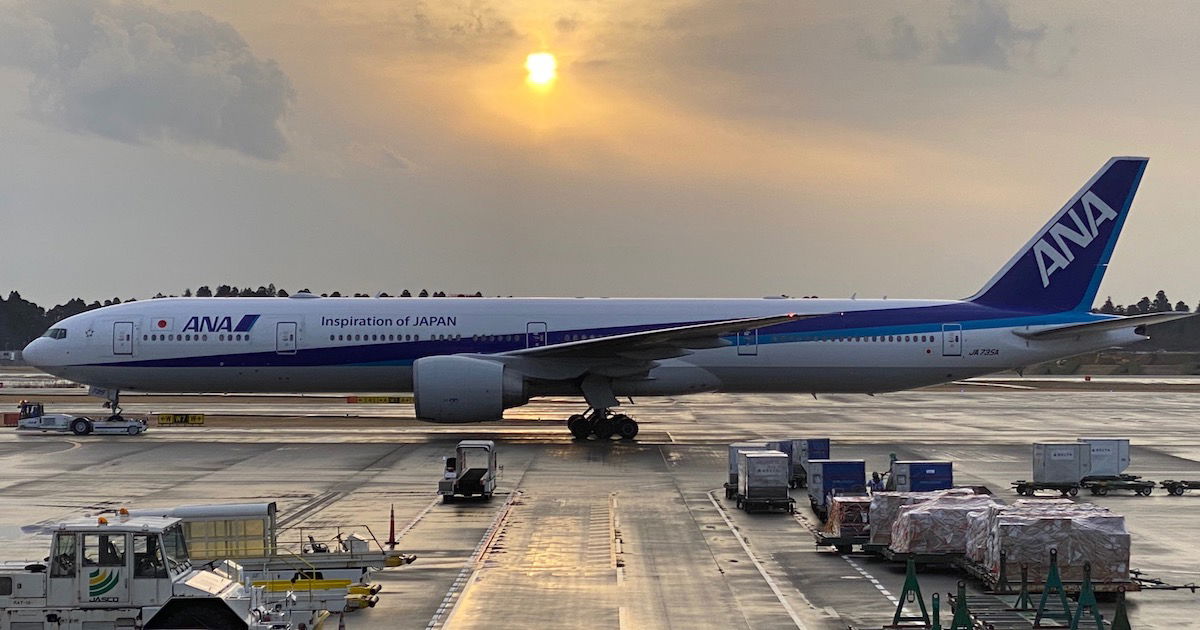 ANA Mileage Club has amazing award redemption rates
Simply put, the reason you should care about ANA Mileage Club is because the program has really lucrative redemption rates, both for travel on ANA, and for travel on partner airlines (including other Star Alliance airlines). ANA publishes award charts, all of which are for roundtrip travel.
Below you can find the award chart for international ANA flights. These awards are zone based, are bookable in all four cabins (including in premium economy), and there's seasonal pricing.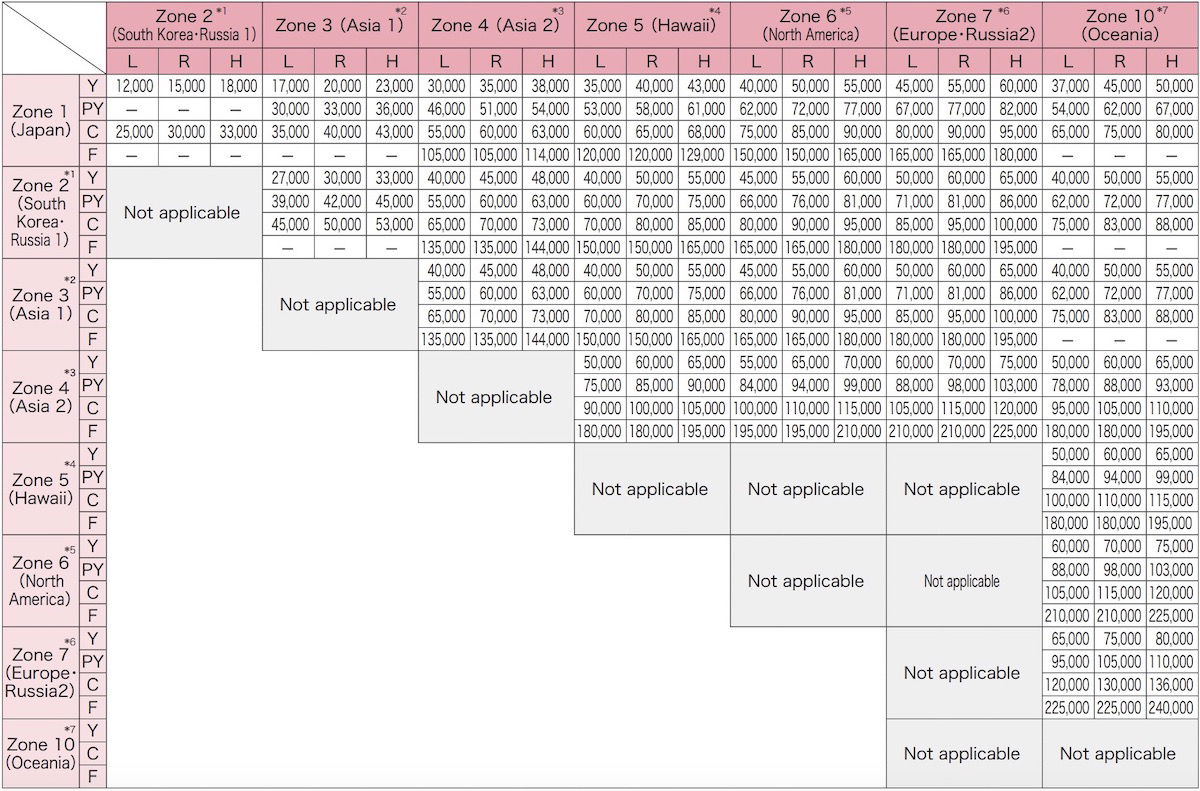 As you can see, this pricing is quite lucrative. For example, you could fly roundtrip business class from North America to Asia for 75,000-90,000 miles. In fairness, the pricing isn't that much better than through Virgin Atlantic Flying Club, and finding ANA award space can be really tough.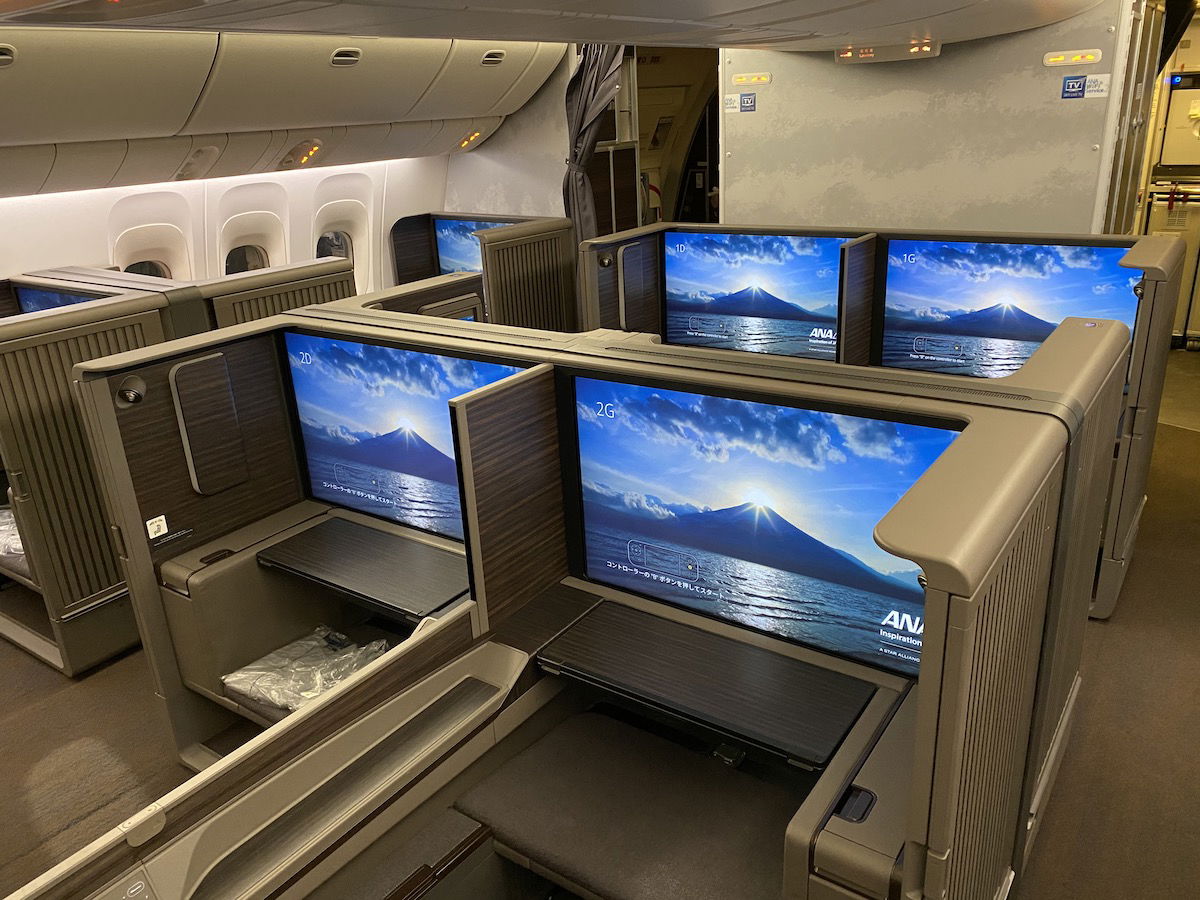 Below you can find the award chart for partner airline flights. These awards are zone based, and are bookable in three cabins (not including premium economy).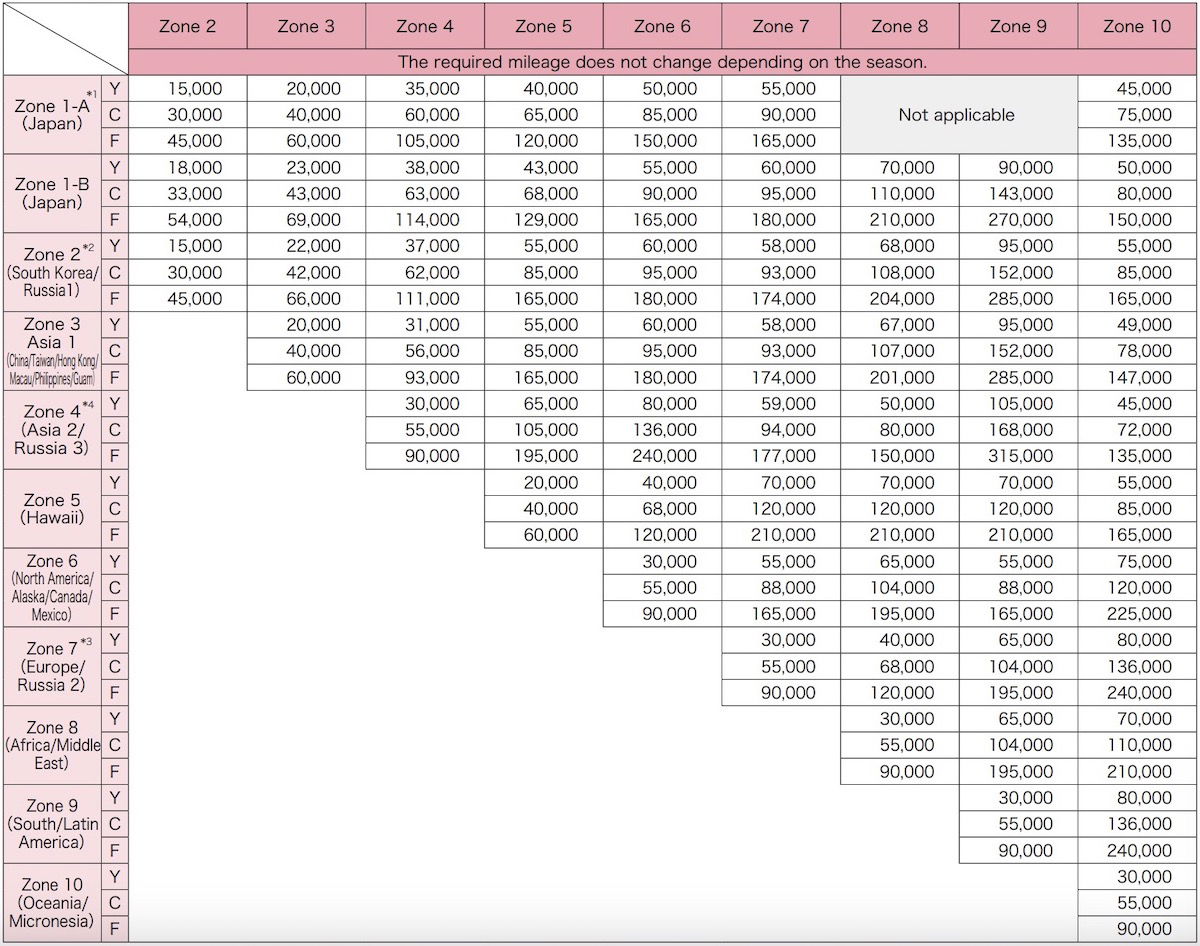 The redemption rates here are pretty great, like being able to redeem just 88,000 miles for a roundtrip business class ticket between North America and Europe, or 104,000 miles for a roundtrip business class ticket between North America and Africa.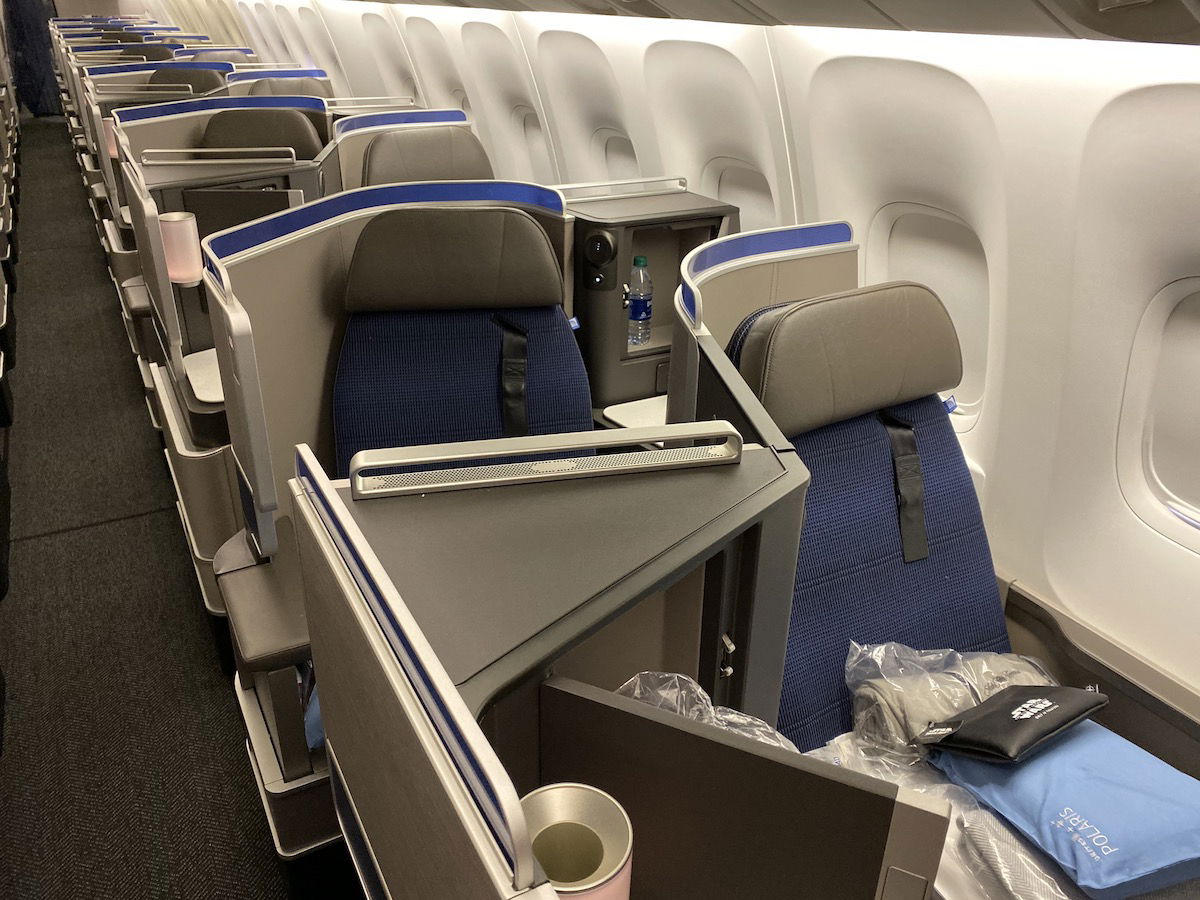 There's also an award chart for partner airline round the world flights. These awards are distance based, are bookable in three cabins (not including premium economy), and allow up to 12 sectors with up to eight stopovers.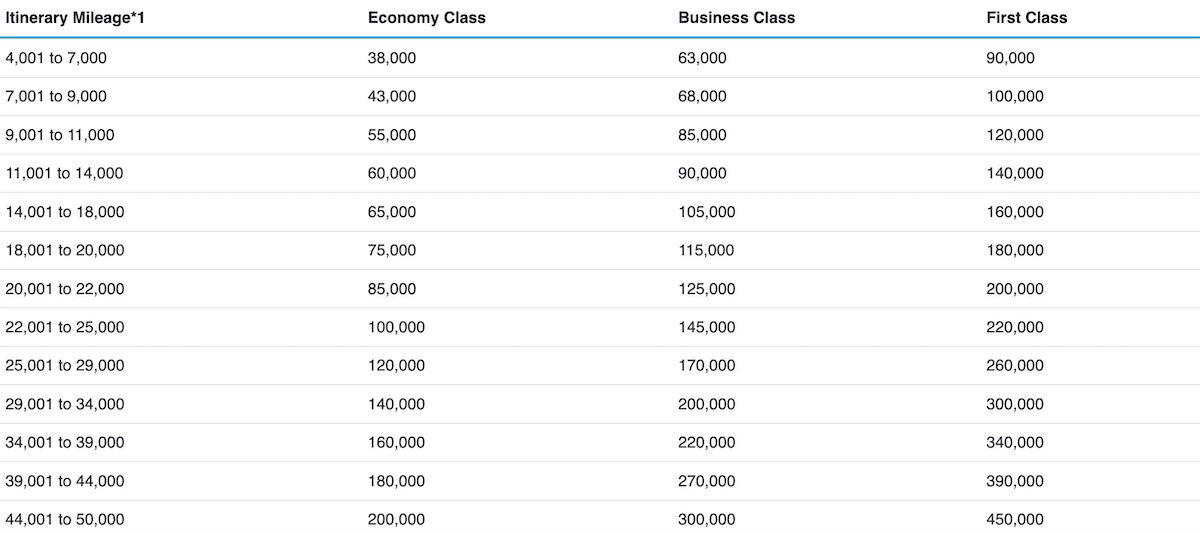 Being able to fly up to 29,000 miles for 170,000 Mileage Club miles in business class, with eight stopovers, is a jaw-droppingly good value.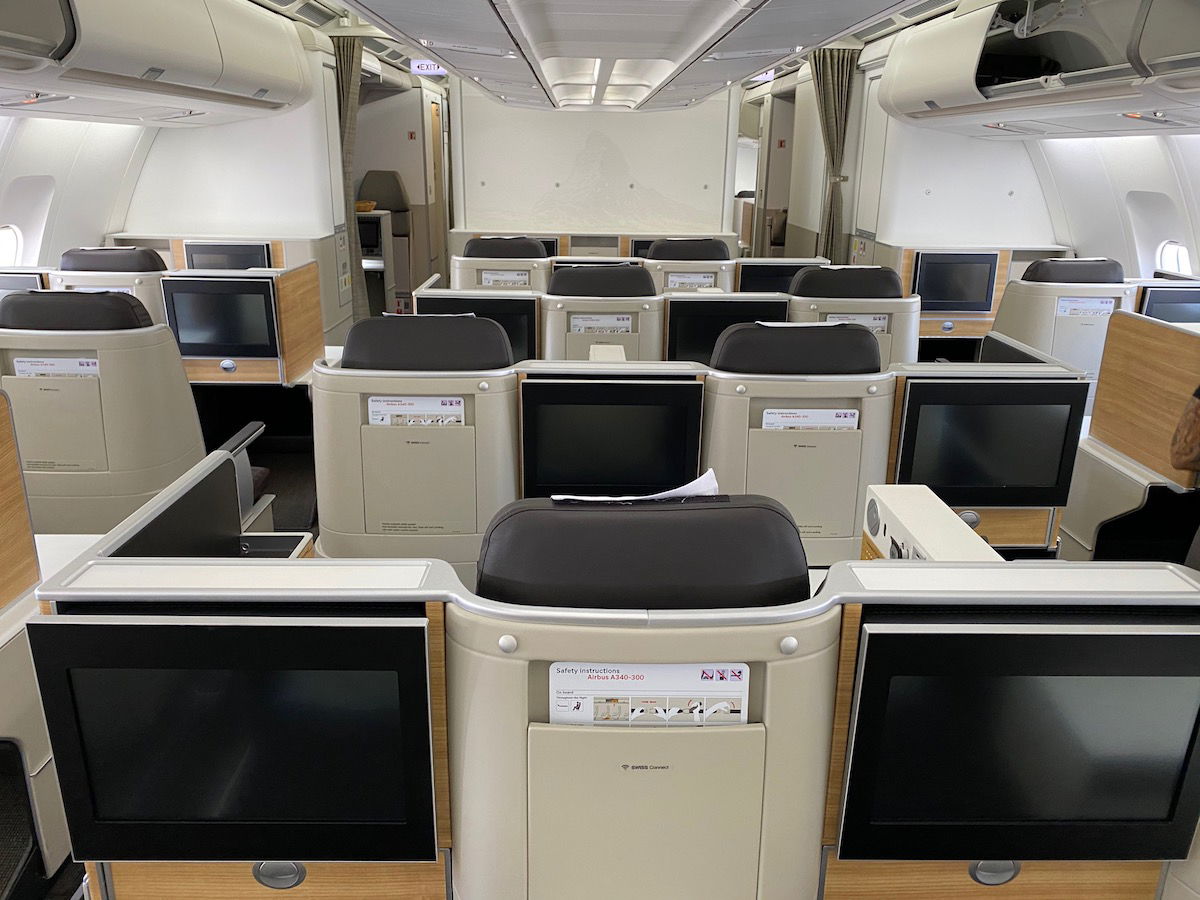 The downsides to ANA Mileage Club
So why isn't ANA Mileage Club the most talked about program in the world, given these fantastic redemption rates? Well, there are some catches to be aware of:
ANA Mileage Club only allows roundtrip awards, and not one-way awards (though you can have an open jaw); this greatly limits the usefulness of the program, since other airlines give you the flexibility of booking one-ways at half the cost of roundtrips
ANA Mileage Club passes on carrier imposed surcharges, with the exception of flights on Air Canada, Air China, Air New Zealand, Avianca, Copa, and United
ANA Mileage Club only lets you redeem miles for yourself or family members, including a spouse, and relatives within two degrees of kinship (so that includes cousins, grandparents, aunts and uncles, etc.)
Transfers from Amex Membership Rewards to ANA Mileage Club aren't instant, so you can't find award availability, transfer points, and then instantly ticket, meaning you'll typically have to make speculative transfers
While ANA Mileage Club allows some online award bookings, complicated awards generally have to be booked by phone, and that's a process
Once you commence travel, you can't change the routing of a flight, though you change the day and time of a flight, but you need 96 hours notice before departure
ANA Mileage Club miles have a hard expiration policy of 36 months from when they're earned, regardless of activity; this minimizes flexibility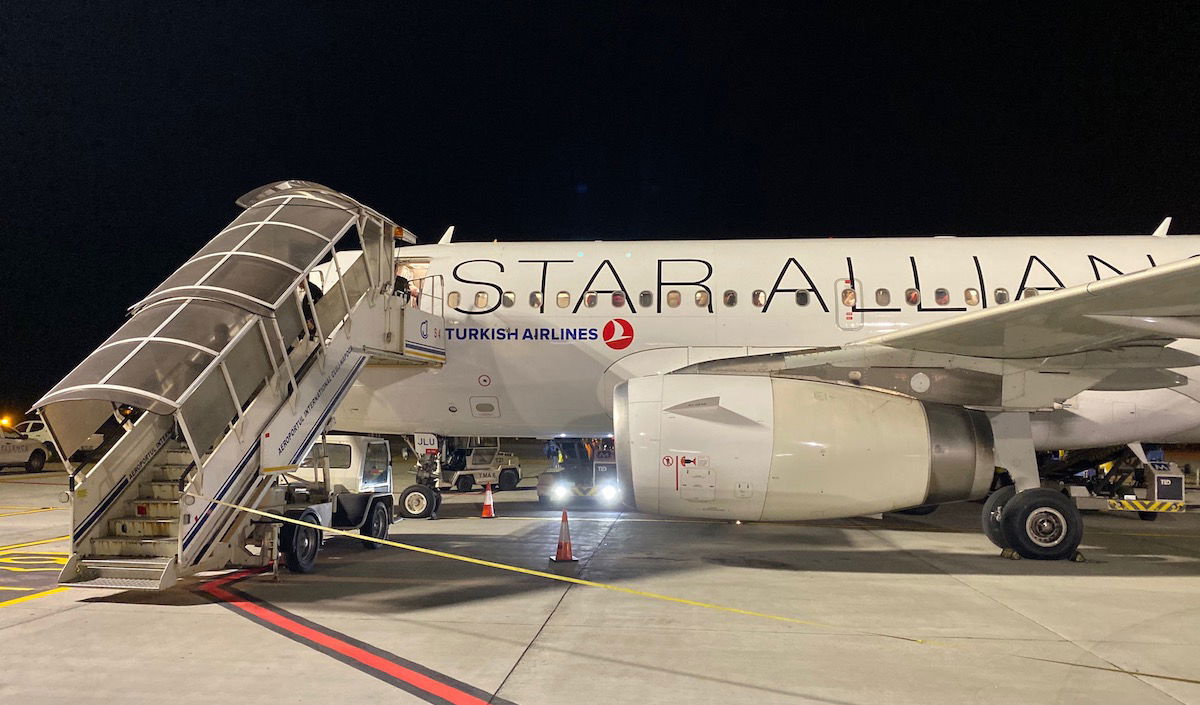 Is redeeming through ANA Mileage Club worth it?
While I love the idea of ANA Mileage Club, I don't actually find myself redeeming miles through the program very often, for a variety of reasons.
For one, while the redemption rates look great on paper, I find they're often not actually that advantageous, between the carrier imposed surcharges, the lack of instant points transfers, the rountdrip requirement, etc. Furthermore, we never see bonuses on Amex points transfers to ANA Mileage Club, while we do often see bonuses on transfers to other partners.
Let's use a best case scenario example. Redeeming 88,000 ANA Mileage Club miles for a roundtrip business class ticket from Newark to Frankfurt on United with no surcharges is great. But you could also book that same award with Air Canada Aeroplan points for 120,000 points. There are often transfer bonuses to Aeroplan (in the range of 15-20%), making the prices comparable. And that doesn't even consider that you can redeem on any Star Alliance partner without surcharges.
Taking a round the world award for 170,000 miles in business class also sounds amazing. Heck, it would make a great blog post headline — "My Year-Long RTW Business Class Award For 170K Miles," or something. But then actually try to find award availability for all those flights. And then try to book by phone. And then check how much the fuel surcharges are. And then see what happens when there's a schedule change. And then see what happens if you need to change a part of your trip.
So I think ANA Mileage Club is absolutely worth being aware of, but personally I just don't find the incremental savings (if any) to be worth all the downsides. If everything goes perfectly, ANA Mileage Club is great. But if life ever gets in the way, or things don't go smoothly, you'll probably be left pretty frustrated.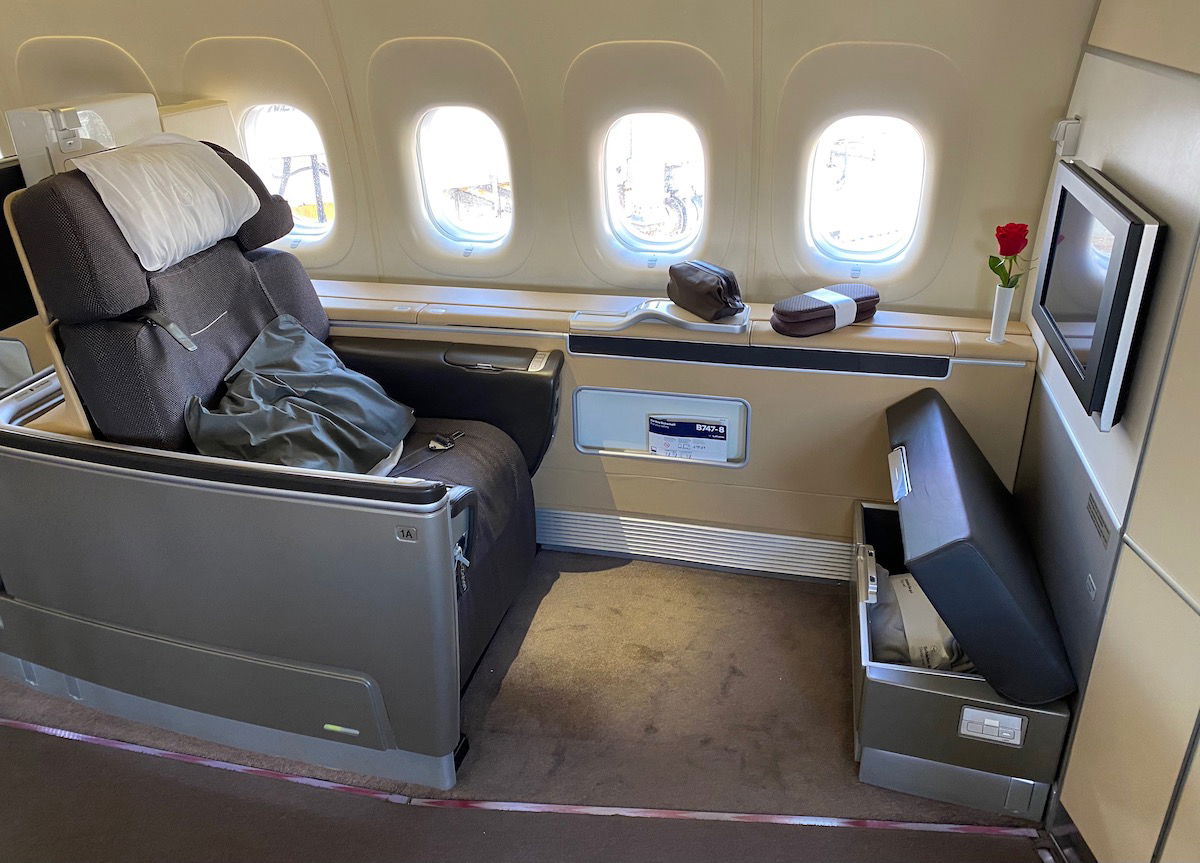 Bottom line
ANA Mileage Club is a unique frequent flyer program, which can be earned through Amex points transfers. The good news is that ANA has incredibly lucrative redemption rates. The bad news is… well, almost everything else.
If you love geeking out with miles and points and are patient, absolutely consider ANA Mileage Club. But absolutely don't approach this program thinking that it'll be the same as booking through Air Canada Aeroplan or American AAdvantage, for example.
Where do you stand on ANA Mileage Club? Amazing, overrated, or somewhere in the middle?