In the interest of full disclosure, OMAAT earns a referral bonus for anyone that's approved through some of the below links. These are the best publicly available offers (terms apply) that we have found for each product or service. Opinions expressed here are the author's alone, not those of the bank, credit card issuer, airline, hotel chain, or product manufacturer/service provider, and have not been reviewed, approved or otherwise endorsed by any of these entities. Please check out our advertiser policy for further details about our partners, and thanks for your support!
Annual Fee: $295
| Terms Apply.
Credit card issuers have become significantly more competitive when it comes to their business cards, since this is an area where they see a lot of potential.
Over the past couple of years Amex has refreshed their card portfolio, and this has included the introduction of the American Express® Business Gold Card, which is the business version of the American Express® Gold Card (review). In this post I wanted to take a closer look at this rewarding business card.
Amex Business Gold Card Basics for September 2020
For businesses looking to earn Membership Rewards points, the Amex Business Gold Card could prove to be the card for you, given that the card earns up to 4x Membership Rewards points for spending in certain categories.
While the card has a significant annual fee, the points you earn will in many cases more than offset that.
Welcome Bonus
You can earn 35,000 Membership Rewards® points after you spend $5,000 on eligible purchases with the Business Gold Card within the first 3 months of Card Membership.
Annual Fee
The Amex Business Gold Card has a $295 annual fee (Rates & Fees) and it isn't waived for the first year. You can add additional cardmembers to your account at no extra cost.
Charge Card Vs. Credit Card
The Amex Business Gold Card is a charge card. What's the difference between a credit card and a charge card?
A credit card allows you to finance charges over time, while a charge card requires you to pay off your balance in full each month
While credit cards have a credit limit, charge cards don't
A charge card can be useful if your business often needs to make big purchases, since you're more likely to be able to process those than with a traditional credit card.
There's another important distinction here if you're considering applying for this card:
Typically you can have at most five American Express credit cards at a time
Typically you can get approved for at most two American Express credit cards in a 90 day period
American Express charge cards are not subjected to this limit. This means that you could be approved for the Amex Business Gold even if you already have five American Express credit cards, and even if you've already applied for two American Express credit cards in the past 90 days.
Earning Points With The Amex Business Gold Card
The primary reason you may want to consider the Amex Business Gold Card is because of the bonus categories that it offers on purchases. The card offers up to 4x points, though the way in which they award these points is pretty nuanced.
4x Points In Select Categories
Amex takes an interesting approach to offering bonus points with this card, because the categories in which you earn 4x points adjusts along with your spending every billing cycle.
Each billing cycle you earn 4x points on the two categories in which you spend the most. This can change each billing cycle based on your spending patterns.
The card offers up to 4x points in the following categories:
Airfare purchased directly from airlines
U.S. purchases for advertising in select media
U.S. purchases at gas stations
U.S. purchases at restaurants
U.S. purchases for shipping
U.S. computer hardware, software, and cloud computing purchases made directly from select providers
Personally, I value Membership Rewards points at 1.7 cents each, so to me, that's the equivalent of 6.8% return on spending in those categories, which is incredible.
What Qualifies For Bonus Categories?
How does Amex define the above categories? Here are some general guidelines to be aware of:
U.S. computer hardware, software, and cloud computing includes Apple, CDW, Dell, HP, IBM, Intuit, Lenovo, Microsoft, Newegg, Oracle, Rackspace, Sage Software, Salesforce.com, Symantec, Tiger Direct
U.S. advertising in select media includes Google, Facebook, Yahoo, NBC National Broadcasting, and CBS Radio
U.S. shipping includes FedEx, UPS, and United Postal Service
Meanwhile, I imagine the gas station, restaurants, and airfare purchases are mostly self-explanatory. Just keep in mind that gas station and restaurant categories are limited to U.S. locations, while airfare needs to be purchased directly from airlines.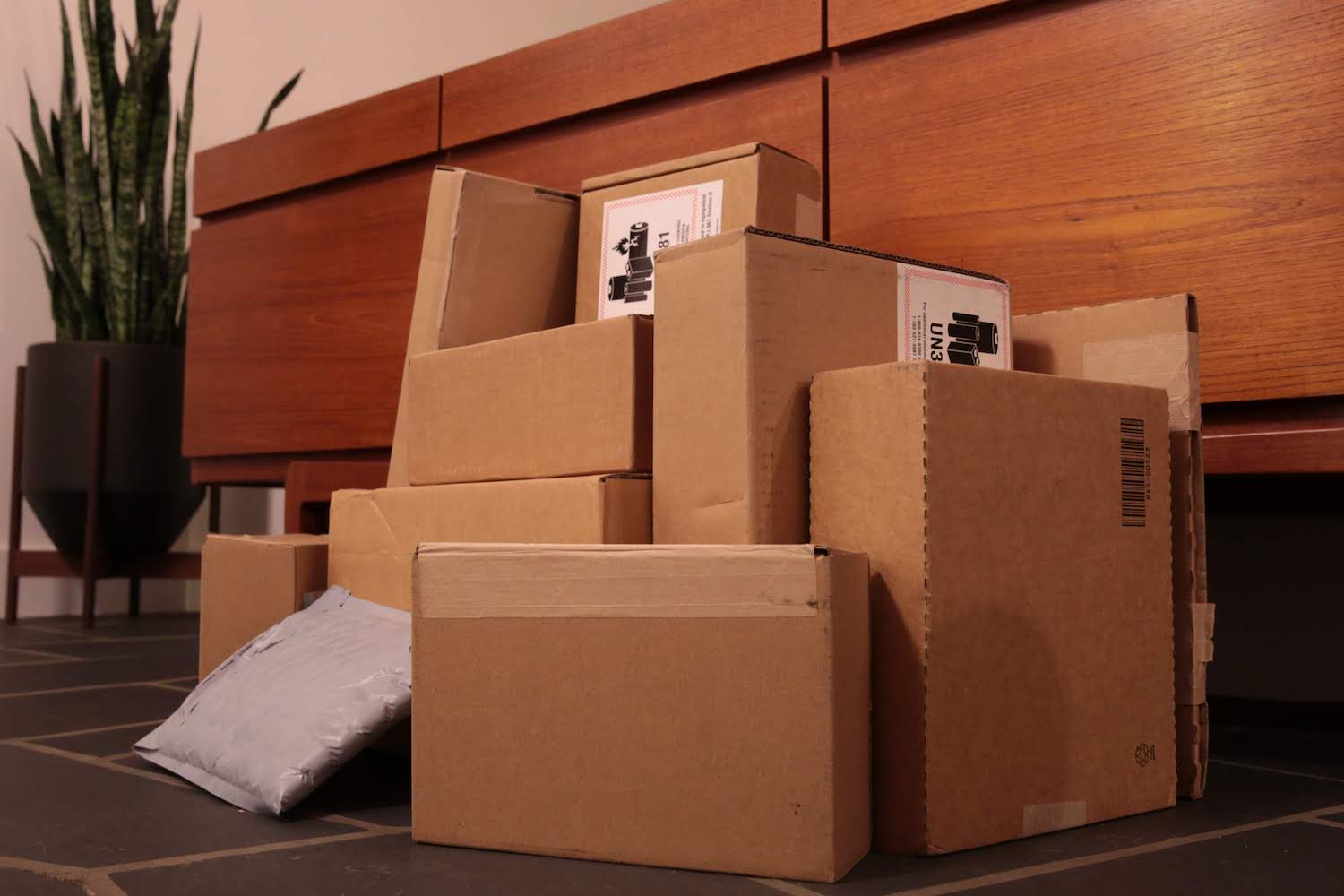 Earn 4x points on shipping
$150K Bonus Limit
The Amex Gold Card limits you to earning 4x points on a total of $150,000 of spending every calendar year. That's across all the bonus categories, and it doesn't matter how it's split up. There's no limit to the total number of points you can earn with the card, though there is a limit to the 4x points categories.
Earn 1x Points On Other Purchases
For categories in which you can't earn 4x points, the card offers 1x points per dollar spent.
No Foreign Transaction Fees
The Amex Business Gold Card has no foreign transaction fees (Rates & Fees), so you can use it for purchases globally. Just keep in mind that some of the 4x point categories are restricted to U.S. purchases.
Redeeming Amex Points
The Amex Business Gold Card earns Membership Rewards points. This is one of the four major transferable points currencies, and is a favorite points currency for many.
These points can efficiently be transferred to airline and hotel partners, and for having the Amex Business Gold Card you also get a special rate at which you can redeem points towards the cost of airfare.
Transfer Points To Airline & Hotel Partners 
The best way to redeem your points is to transfer them to one of the Membership Rewards airline or hotel partners. Points can be transferred to the following 22 partners, including 19 airline partners and three hotel partners:
| Airlines | Hotels |
| --- | --- |
| Aer Lingus Aer Club | Choice Privileges |
| Aeroméxico Club Premier | Hilton Honors |
| Air Canada Aeroplan | Marriott Bonvoy |
| Air France/KLM Flying Blue | |
| Alitalia MilleMiglia | |
| ANA Mileage Club | |
| Avianca LifeMiles | |
| British Airways Executive Club | |
| Cathay Pacific Asia Miles | |
| Delta SkyMiles | |
| El Al Matmid | |
| Emirates Skywards | |
| Etihad Guest | |
| Hawaiian Airlines HawaiianMiles | |
| Iberia Plus | |
| JetBlue TrueBlue | |
| Qantas Frequent Flyer | |
| Singapore Airlines KrisFlyer | |
| Virgin Atlantic Flying Club | |
The reason this represents such a good deal is that you can get outsized value towards first and business class travel. These tickets are often super expensive if paying cash, while they can be a good deal on points.
On top of that Amex often has transfer bonuses, which can get you even better value.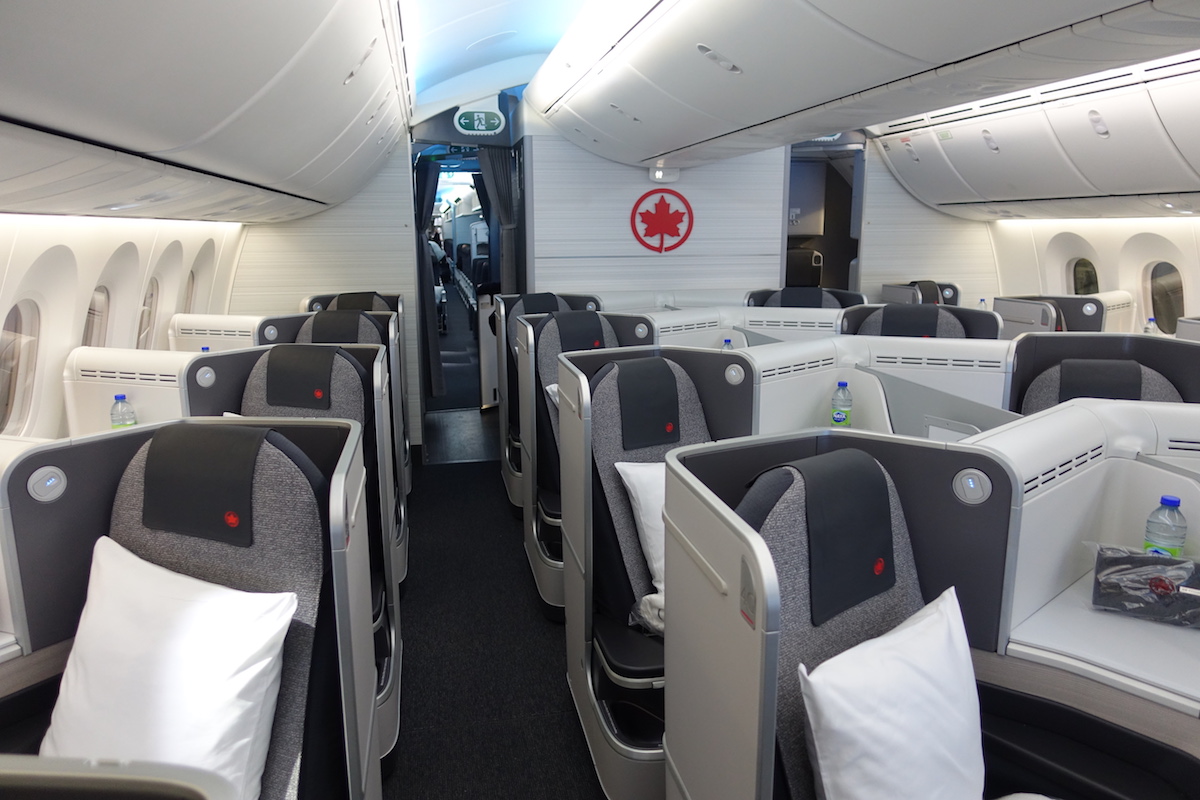 Transfer Amex points to Air Canada Aeroplan
Redeem Membership Rewards Points Towards Airfare
Ordinarily, you can redeem Membership Rewards points for about a cent each towards the cost of an airfare purchase, which isn't that great. However, if you have the Amex Business Gold Card you can redeem points at a special rate.
If you book your flight American Express Travel using Membership Rewards Pay with Points, you get 25% of those points back:
You need to either be booking a first or business class flight, or book any cabin on your selected qualifying airline
You can get up to 250,000 points back per year using this redemption method
So that means you're looking at getting up to ~1.33 cents of value per point using this redemption option, which isn't bad at all.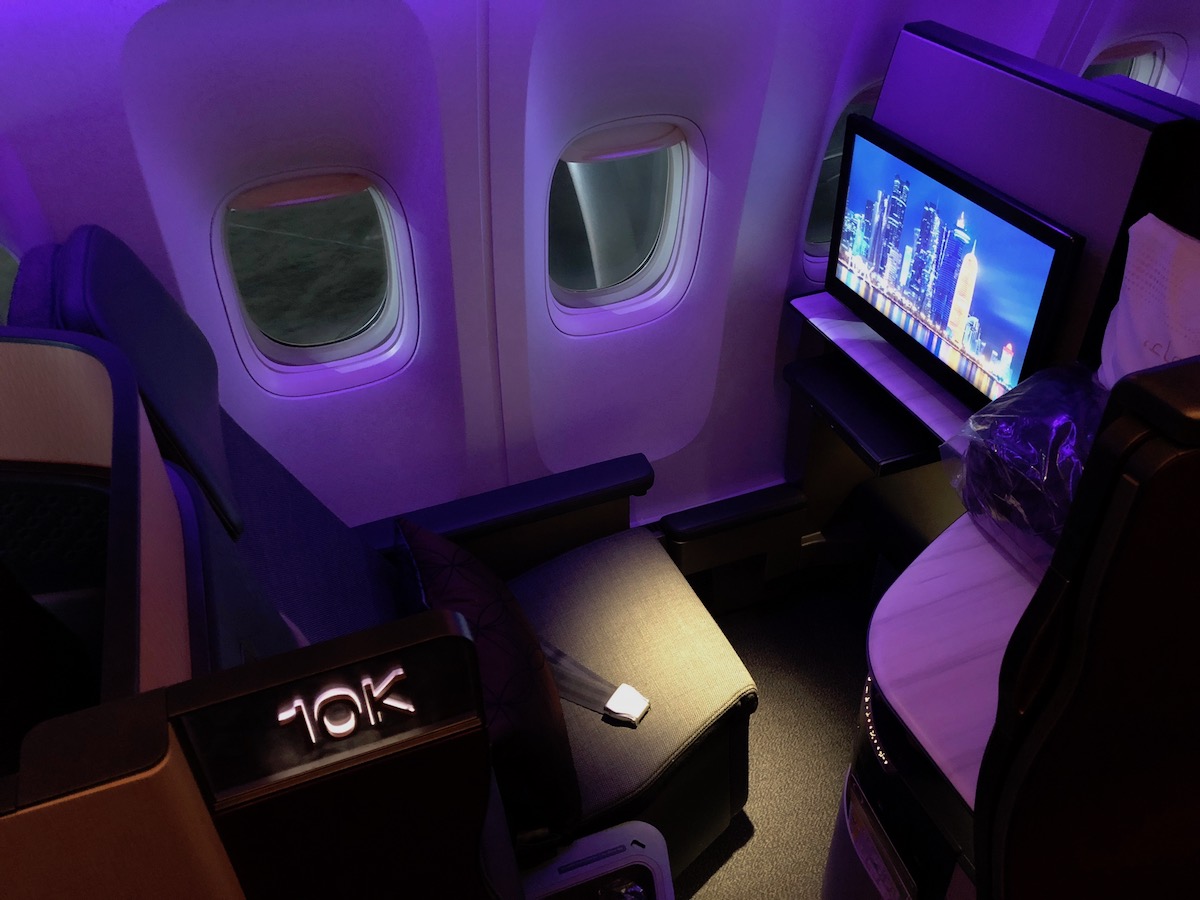 Redeem points towards the cost of an airline ticket
How Not To Redeem Membership Rewards Points
While you can redeem Membership Rewards points towards the cost of merchandise, towards gift cards, or pay off your statement, these aren't good uses of your points. You'll typically get less than one cent of value per point, so that's not how I'd redeem them.
Amex Business Gold Card Benefits
The Amex Business Gold Card offers several benefits that cardmembers may find useful, though do the benefits justify the annual fee? Let's take a closer look.
Amex Offers
One of the great features of Amex cards is access to Amex Offers, which offers savings or bonus points on purchases with all kinds of retailers. There's huge value to be had in getting as many no annual fee Amex cards as possible, so that you can get these offers on multiple cards.
Amex Offers could save you hundreds of dollars per year. You can access these offers by logging into your account and scrolling down to the bottom of your account summary page.
ShopRunner Membership
For having the American Express Business Gold Card you get a ShopRunner membership, which gets you free two-day shipping on eligible items at a network of 100+ online stores. You just have to enroll in your complimentary membership and can then start taking advantage of it.
The Hotel Collection
For staying two or more nights at select luxury hotels you can receive extra benefits through The Hotel Collection. Benefits include a $100 hotel credit and a room upgrade if available.
This is different than Amex Fine Hotels & Resorts, which requires having a Platinum Card.
Score extra perks for stays at luxury hotels
Purchase, Return, And Warranty Protection
The Amex Business Gold Card offers some potentially valuable purchase protection, return protection, and extended warranty. While you'll want to check your cardmember agreement for all the details, you can potentially expect:
Purchase protection, offering protection on eligible purchases that are accidentally damaged, stolen, or lost; valid for up to 120 days, and $10,000 per occurrence, and $50,000 per calendar year (this will be reduced from 120 days to 90 days as of January 1, 2020)
Return protection, where Amex may refund a purchase in full when you try to return an item within 90 days and the merchant won't take it back; valid for up to $300 per item, up to a maximum of $1,000 per calendar year
Extended warranty, where you can get up to two extra years added to the original manufacturer's warranty, for warranties of five years or less (this will be reduced from two years to one year as of January 1, 2020)
Trip Delay Coverage
As of January 1, 2020, the Amex Business Gold Card offers trip delay coverage in situations where your flight is delayed by over 12 hours. You'll be entitled to up to $500 per trip for necessary expenses, like hotels, meals, and other essentials.
This will be all the more reason to put airfare purchases on this card, so you can earn triple points while getting some travel protection.
Is The Amex Business Gold Card Worth It?
I tend to think that the Amex Business Gold Card is a pretty polarizing card. Either it's absolutely a no brainer for your business, or there are probably better cards out there.
As far as I'm concerned, it definitely makes sense to get the Amex Business Gold Card if you have a business that spends a significant amount in the categories that are eligible for 4x points, since there are some unique categories there where not many other cards offer bonuses
But other than that, I tend to think there are other good cards to consider.
Tip: Complement With Amex Blue Business Plus
If I could get just one Amex business card it would be The Blue Business® Plus Credit Card from American Express (review), which offers 2x points on the first $50,000 spent every calendar year. This is a no annual fee card that should be a no brainer for just about anyone.
This is a great complement to the Business Gold Card, since you can earn 2x points on your non-bonused spending with the Blue Business Plus, and up to 4x points on bonus categories with the Business Gold Card.
Showdown: Amex Business Gold Vs. Chase Ink Business Preferred
As far as I'm concerned, the single best business credit card out there is the Ink Business Preferred® Credit Card (review). The card has a bonus of 100,000 points, has a reasonable $95 annual fee, offers 3x points in useful categories, and more.
Personally, I think the Ink Preferred is a more well-rounded card with a more reasonable annual fee. If I could only get one card, I would get the Ink Preferred.
However, for some businesses, it could make sense to get both cards.
Amex Business Gold Card Summary
The Amex Business Gold Card is one of American Express' best business credit cards for earning Membership Rewards points. However, the card has a steep annual fee, so isn't for everyone. I tend to think the "no brainer" Amex business card is the Blue Business Plus Card.
If you'd benefit greatly from the 4x points categories, or the first year G Suite and ZipRecruiter membership, then I think this card could definitely be worth it. Otherwise, I think the Ink Business Preferred® Credit Card is the business credit card to get.
The following links will direct you to the rates and fees for mentioned American Express Cards. These include: American Express® Business Gold Card (Rates & Fees).