I'm taking a few weeks off from traveling, which is a nice change of pace for me. As much as I love being on planes, seeing new places, and feeling jetlagged (in a backwards way), I'm really enjoying just being in Florida right now. Being on a consistent schedule and feeling well rested enough to go to the gym every day is something I could get used to (well, until I'm itching to get back on a plane).
On the points and travel front, Wyndham announced changes to their loyalty program, we saw some new bonuses on purchased points, British Airways revealed a beautiful retro livery 747, the details of Signia Hilton were introduced, Alaska revealed they're opening a lounge at SFO, and more.
With that out of the way, here's a recap of this week on the blog:
Featured Stories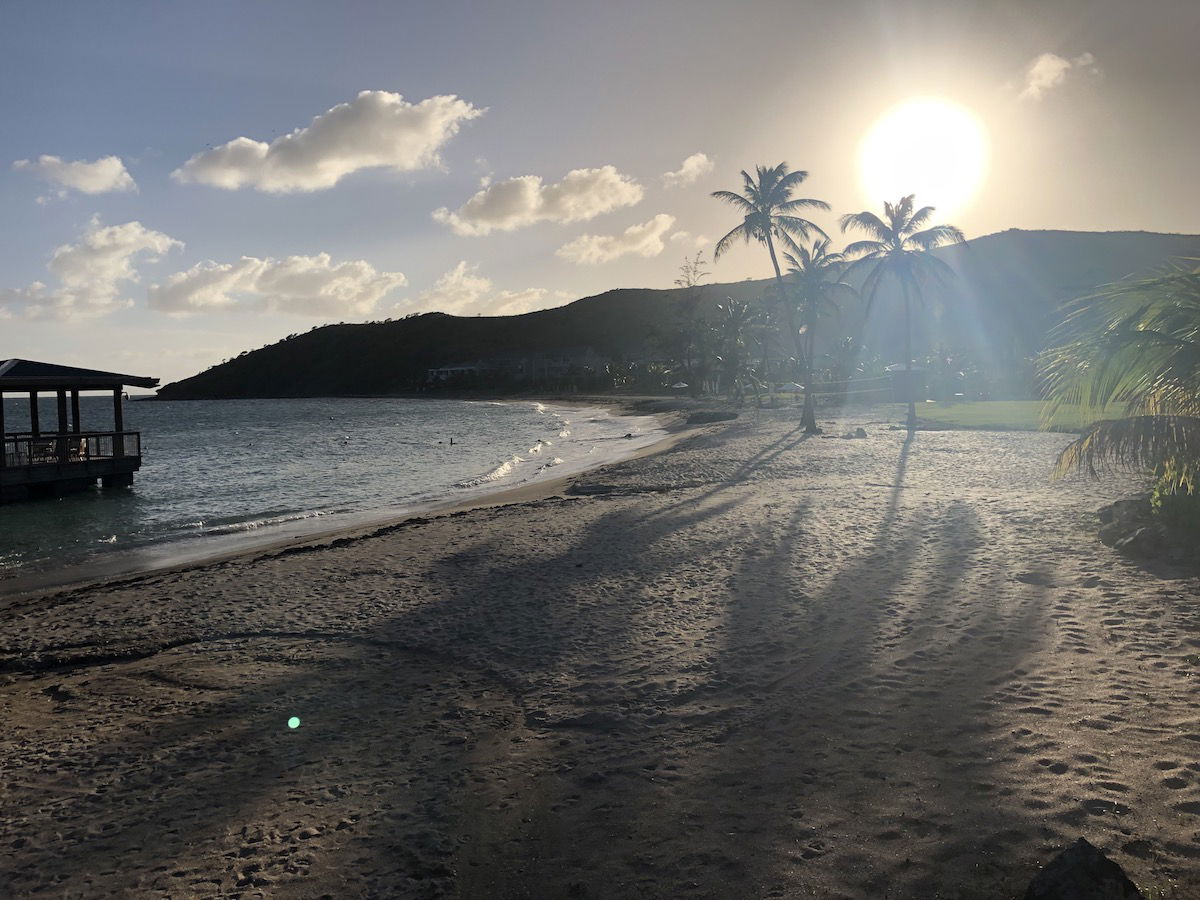 I know I'm way behind on trip reports, so it's time I catch up. This is from a stay a few months ago at the Park Hyatt St. Kitts, so better late than never, right?
The Park Hyatt St. Kitts is one of the newest Park Hyatt properties in the Hyatt portfolio, and it's really exciting to me since it's such an accessible resort for those of us in the US. A Miami to St. Kitts flight takes just over two hours, so to have a gorgeous points resort just a short flight from the US is tough to beat.
---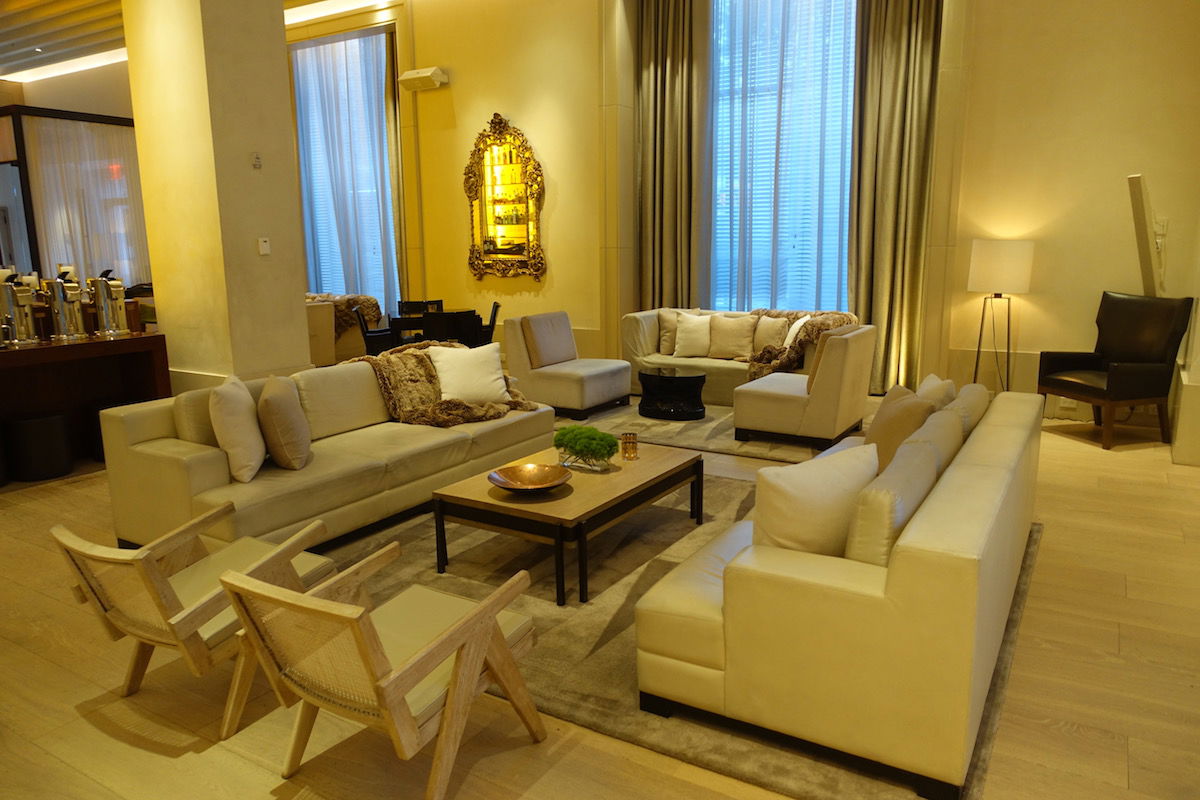 Back in the day, it was rare to see big welcome bonuses or generous rewards structures on business credit cards. That has changed, and nowadays we're seeing card issuers place a huge emphasis on business credit cards. This is obviously an area where they see a lot of opportunity and are hoping to grow market share.
That's great news for consumers, since it means we're seeing big welcome bonuses, creative new products, and more.
Business credit cards aren't just useful for the welcome bonuses and the great return on spend, but they can also be a great way to separate personal and business expenses.
So in this post, I wanted to look at what I consider to be the best business credit cards, along with some general tips on applying for business credit cards. I updated my list of best business cards just a few days ago, but we just saw some major changes to a couple of cards this week, so it's time to update the list.
---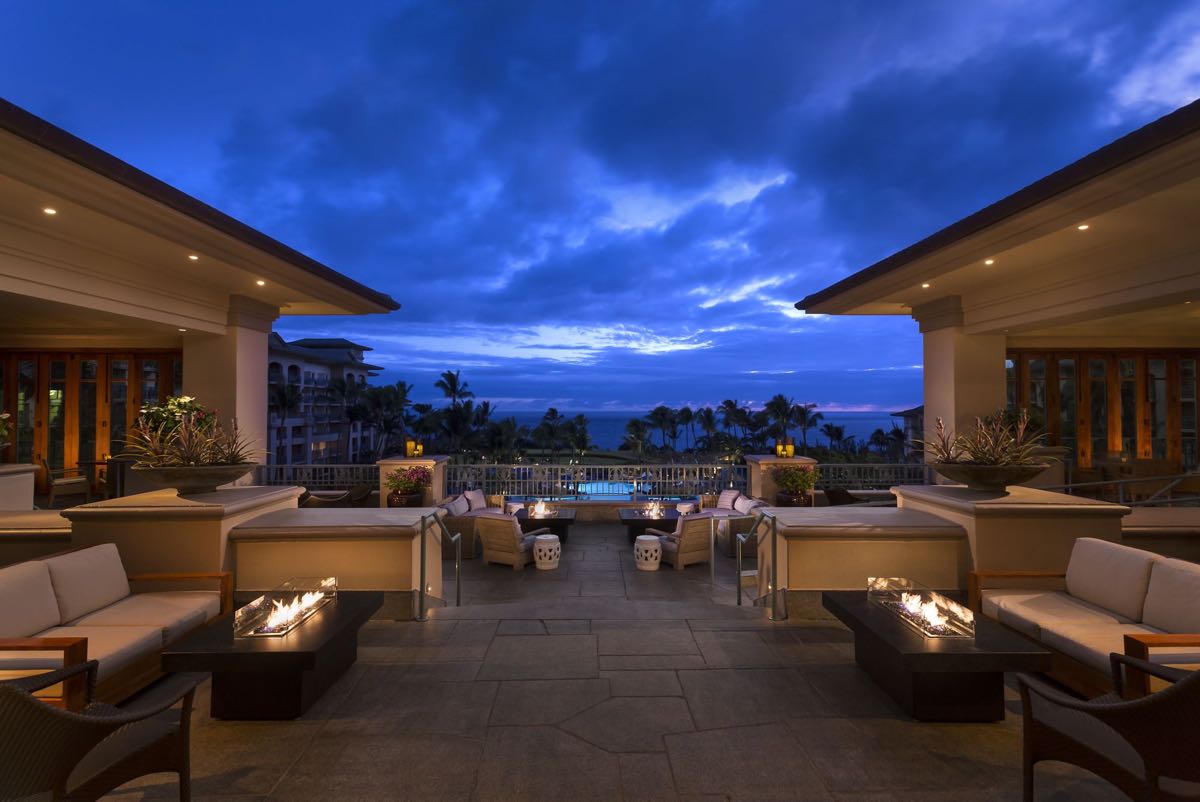 Well, we almost made it through the week without another hit from Marriott Bonvoy (ugh, I'm still not used to typing that word). In the latest round of "What did Marriott do now?" it looks like certain properties are starting to charge massive credit card holding fees for award bookings.
A couple of days ago, I was looking to use some Marriott points for an upcoming trip to Hawaii, before the March 5th category changes.
I was specifically looking at the Ritz-Carlton Kapalua, since that seemed to be a pretty aspirational property and a great points-to-cash ratio, at 60,000 points for an upwards of $800/night room.
---

TIPS: Earning Miles & Promos
24 Credit Cards That Give You Hotel Elite Status
Great LATAM Business Class Fares From The US To South Africa
Etihad Offering 20% Bonus On Purchased Miles
7 Great Opportunities To Buy Points
The 8 Best Business Credit Cards [2019]
Canada: Winners And Losers With The New Amex Platinum Earning Structure
Big Amex Hilton Card Welcome Bonuses Still Available
Save On Silvercar Rentals With New Amex Offer
New Choice Privileges Promo: 8K Points After Two Stays
Buy United Miles With Up To An 85% Bonus
Great Deal: 10% Cash Back On Marriott Stays
Great Deal: 10% Cash Back On InterContinental Stays
Last Chance: Buy Alaska Miles With A Bonus
Chase Sapphire Preferred Vs. Capital One Venture: Which Is Better?
British Airways Deal: Save $100 By Redeeming 5,000 Avios
Preview: New IHG PointBreaks List Coming Monday
Last Chance: Buy Hilton Points With Up To A 100% Bonus
Good American Business Class Fares From LAX To Bangkok
TRICKS: Redeeming Miles
Wyndham Rewards Changing Award Pricing (And More)
Is American Considering New Systemwide Upgrade Restrictions?
IHG Introducing Variable Award Pricing In 2019
Marriott's Sneaky Award Hold Fees
Waldorf Astoria Maldives Stops Taking Points Reservations
REVIEWS & Trip Reports
Review: Park Hyatt St. Kitts
Introduction: Dreamlining To Tahiti
Priority Pass Restaurants: Everything You Need To Know
Review: Air Tahiti Nui Business Class 787-9 Los Angeles To Papeete
Review: Air Tahiti ATR 72 Economy Papeete To Bora Bora
NEWS & Updates
One Marriott Hotel Cuts Lounge Access For Platinums
Sexist Flight Attendant Skit Performed At Frequent Flyer Event Goes Viral
STUNNER: British Airways' Retro Livery 747
South African Airways To Be Reorganized Into Three Business Units
AirAsia Opening Fast Food Restaurant: Brilliant Or Stupid?
Flight Attendant Allegedly Attempts Suicide At Emirates Headquarters
Are Airlines Spying On You Through Inflight Entertainment?
American's New Partnerships With The Private Suite & Blade
Hilarity Ensues As Man Takes Off Pants On Air France Flight
Pieter Elbers Will Remain CEO Of KLM
After Two Years Of Losses, Cathay Pacific Is Once Again Profitable
United No Longer Letting 1Ks Assign International First Class Seats In Advance
Alaska Lounge SFO Opening In 2020
Accor Live Limitless: New Accor "Lifestyle Loyalty Program"
WestJet's First Ever Safety Video
WOW: Kiwi.com Will Pay Legal Fees If You Get Sued For Throwaway Ticketing
Priority Pass Removes SeaTac Airport Restaurant… Or Did They?
Uh Oh: American Airlines Employee Contract Negotiations Are Underway
US Airlines Request 19 Additional Flights To Tokyo Haneda Airport
9 More Airlines Join TSA PreCheck, Including EVA, JAL, TAP, And More
Delta Reveals A330-900neo Configuration & Seatmap
When Do Marriott Bonvoy Credit Card 15 Elite Nights Post?
Norwegian Plane Finally Leaving Iran After 2+ Months
Air Europa Reveals New 787 Business Class
Qatar Airways' "Revolutionary" Economy — Coming (Very) Soon?
Meet Signia, Hilton's Newest Hotel Brand
St. Regis Hong Kong Accepting Reservations Starting July 1, 2019
America's Most Powerful Flight Attendant
Amazon Cargo 767 Crashes Shortly Before Landing In Houston
---
I hope everyone has a great rest of the weekend!