That didn't take long. This is an update to yesterday's post to note that the Waldorf Astoria Maldives is once again accepting points bookings for their standard rooms, which are their beach villas with pools (thanks to Jamal06 for the heads up). All is good in the world again. 😉
Remember that you can still buy Hilton Honors points with a 100% bonus through February 26, 2019, which could be an excellent value for the purposes of redeeming here.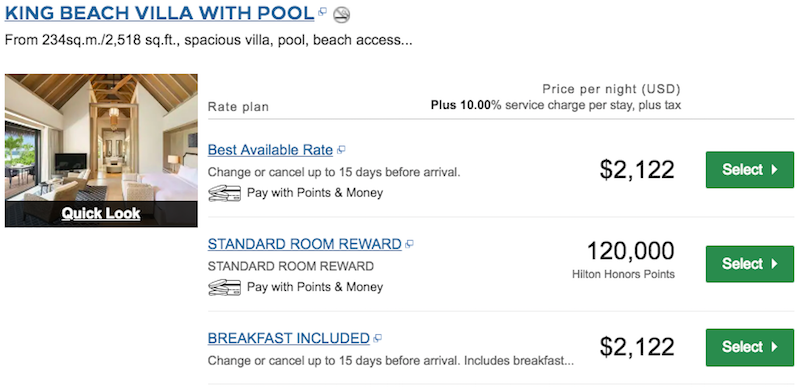 ---
The much anticipated Waldorf Astoria Maldives will be opening as of July 1, 2019, and looks like it will be the best Hilton property in the world, and possibly even one of the best properties in the Maldives.
The hotel started accepting reservations this month
The hotel started accepting reservations at the beginning of the month, though they didn't initially offer standard award nights. I don't think anything shady was going on there, but rather it took them time to load it, especially since Hilton Honors was creating a new points level for this hotel.
Then just under two weeks ago the Waldorf Astoria Maldives started accepting points reservations, though what's interesting is that the hotel costs 120,000 points per night, rather than Hilton's previous highest amount of 95,000 points per night.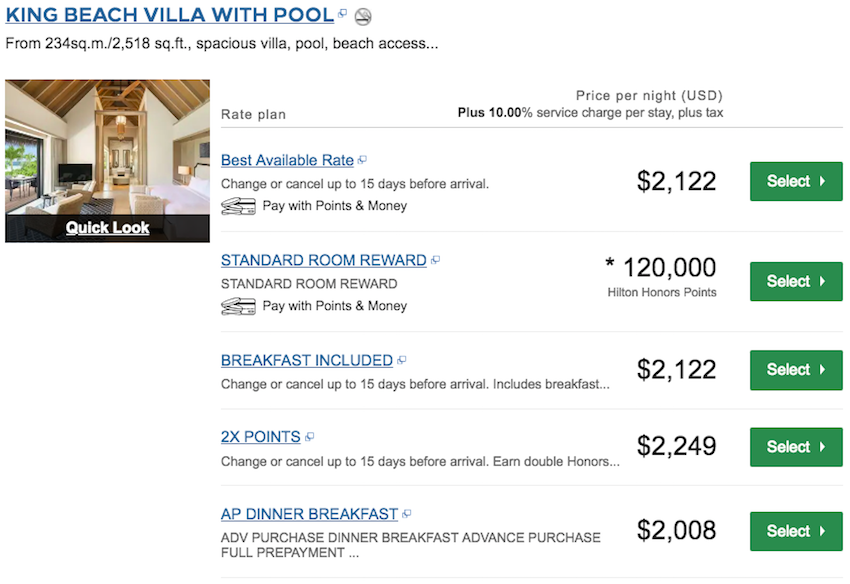 Personally I think that's fair enough, given that the Waldorf Astoria Maldives is in a different league than anything else that Hilton offers.
At least I'm okay with this if Hilton doesn't in the short-term move all 95,000 point per night hotels up to 120,000 points per night. What's nice is that weekend night rewards are still valid here, so that increases their maximum value from a 95,000 point per night property to a 120,000 point per night property.
Anyway, I know many of us (dozens? hundreds?) booked the Waldorf Astoria on points. So I imagine the hotel is quite pleased with the number of bookings they've received within weeks of accepting reservations, though I'm guessing they haven't quite met their revenue targets.

The hotel has stopped accepting points reservations
A couple of days ago the Waldorf Astoria Maldives pulled all Hilton Honors standard room reward availability. The hotel continues to show standard rooms for sale when paying cash, but they're not available on points.
Note that this isn't just an IT glitch, because when you call Hilton Honors they're not able to book it either, though they are confused.
The theory is that the hotel is really unhappy with the number of points bookings they've received, as apparently virtually everyone booking has been redeeming points.
But seriously, I would think that's to be expected? Is anyone really going to pay $2,000+ per night to book a brand new hotel that we only have renderings of so far?
In addition to the lack of real pictures of the hotel, often there are opening pains at hotels — it takes a while for the service flow to work, landscaping has to grow in, etc.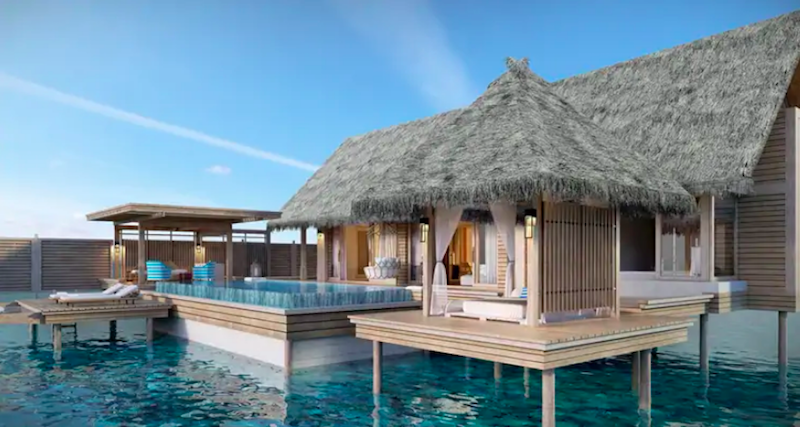 What could be going on?
This is all speculation on my part, but my guess is that the sales manager wasn't expecting this, and in a panic pulled the inventory.
The thing is, Hilton Honors terms & conditions require that hotels offer all standard rooms as free night awards with no blackout dates. So a hotel can't sell what they designate as a base room for cash but not for points.
So I suspect the hotel is trying to figure out how they can reduce the number of award bookings they have, or decrease the losses from this. The way I see it, they could be:
Trying to negotiate with Hilton Honors for better reimbursement rates
If that's not successful, they could maybe try to create a new sub-category of rooms that they call "standard rooms," where they maybe only have one or two of those rooms, so they can "legitimately" decrease the number of redemptions
They could also just try to remove themselves from Hilton Honors, though that seems unlikely, given that I'm guessing they had already negotiated higher reimbursement given the 120,000 point per night cost
If anyone from the hotel is reading this, I think it's worth emphasizing that they won't be losing money on these stays. I expect optimistically the hotel would expect under 50% occupancy the first year, meaning those staying on points in a vast majority of cases wouldn't be displacing revenue guests.
And the thing about the Maldives is that you're captive on the island, and everything is really, really expensive. Those redeeming points are still going to be paying the outrageous transfer cost, upgrade costs, for food and drinks, activities, spa services, etc.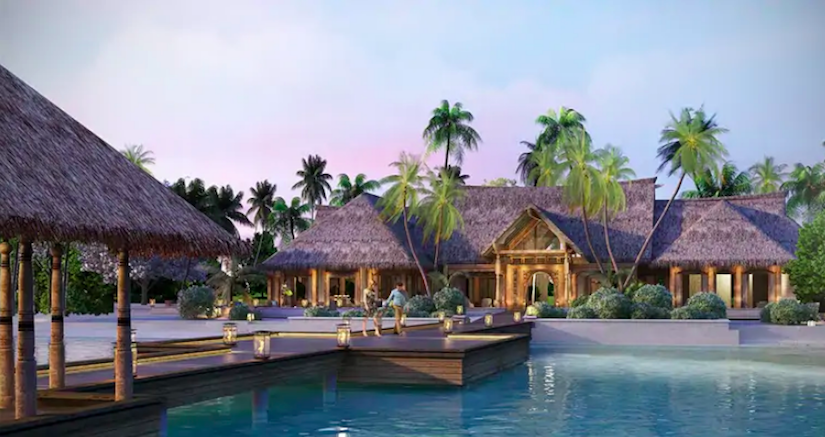 Bottom line
For the time being the Waldorf Astoria Maldives isn't accepting any points reservations. I suspect the sales manager just ran all the numbers and said "oh crap," realizing they may have hundreds of bookings, but probably very few of them are cash bookings.
So in panic I would speculate that points inventory was pulled, and that they're trying to figure out the best course of action. My hope is that they go back to offering excellent availability, though I wouldn't be surprised to see them create a new sub-category of "standard" rooms for the purposes of redeeming points.
I've reached out to Hilton Honors, and will report back on what I hear.