This is a topic I see raised every so often, and I think it's worth addressing, especially given that people generally have more privacy concerns than ever before.
One person took to Twitter this weekend to note that there was a camera underneath the personal inflight entertainment system on his Singapore Airlines flight, and asked in what capacity the airline was using these.
Just found this interesting sensor looking at me from the seat back on board of Singapore Airlines. Any expert opinion of whether this a camera? Perhaps @SingaporeAir could clarify how it is used? pic.twitter.com/vy0usqruZG

— Vitaly Kamluk (@vkamluk) February 17, 2019
Singapore Airlines' inflight entertainment systems developed by Panasonic and Thales feature these, and these can be found on many of their A350s, A380s, 777s, and 787s.
Yes, these are indeed cameras, you're not crazy if you notice these. However, they are permanently disabled. As a Singapore Airlines spokesperson explained to The Straits Times:
"The camera is permanently disabled and cannot be activated on board."
Several airlines have these cameras, and as far as I know all airlines with them have deactivated the feature. It does make me wonder why they bother installing these, given that no airlines have plans on using them, and also given that they create privacy concerns.
There are some features where there's no harm in having them even if they're not used, but this is one of those features that will make some people uncomfortable. Was there at some point a plan to actually use these in some way? Presumably not to "spy" on people, but rather for some sort of video calling or something?
Now, to be clear, there are some airlines that have cameras in their cabins. For example, on the A380, Emirates has cameras at the back of their cabins. In the below picture of the A380 first class cabin you'll see that behind the last two seats in the center there's a little black cutout in the bulkhead, and that's a camera.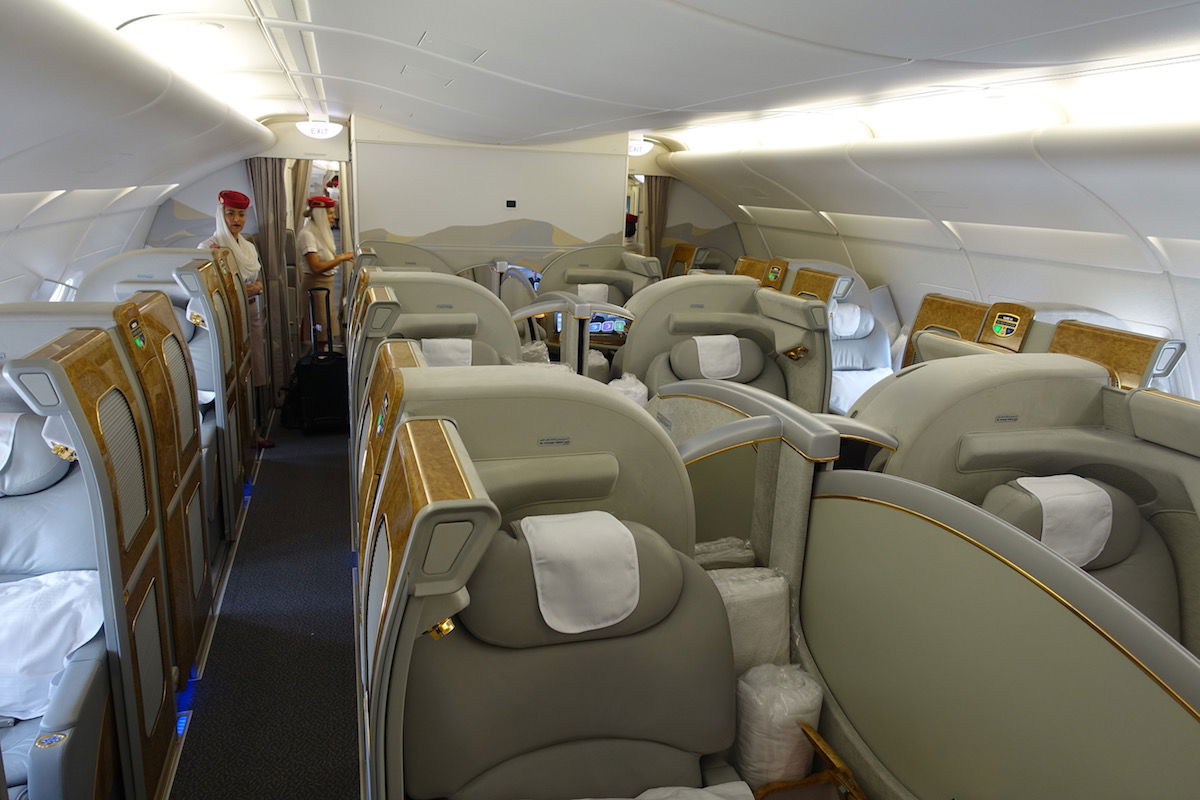 I wouldn't say that's intended to "spy" on passengers, but rather it's a smart feature for a plane this big, that allows the pilots and purser to keep an eye on what's going on in the cabin (in the event of an emergency, etc.). This actually seems to me like a legitimate safety feature. Similarly, I believe JetBlue has cameras in their cabins, so the pilots can keep an eye on what's going on.
Emirates' new 777 first class suites also have cameras on the handheld devices, and these are the only at-seat cameras that are used on any airlines, as far as I know. These aren't intended to spy on you, but rather are intended so you can video call the crew to order "room" service. 😉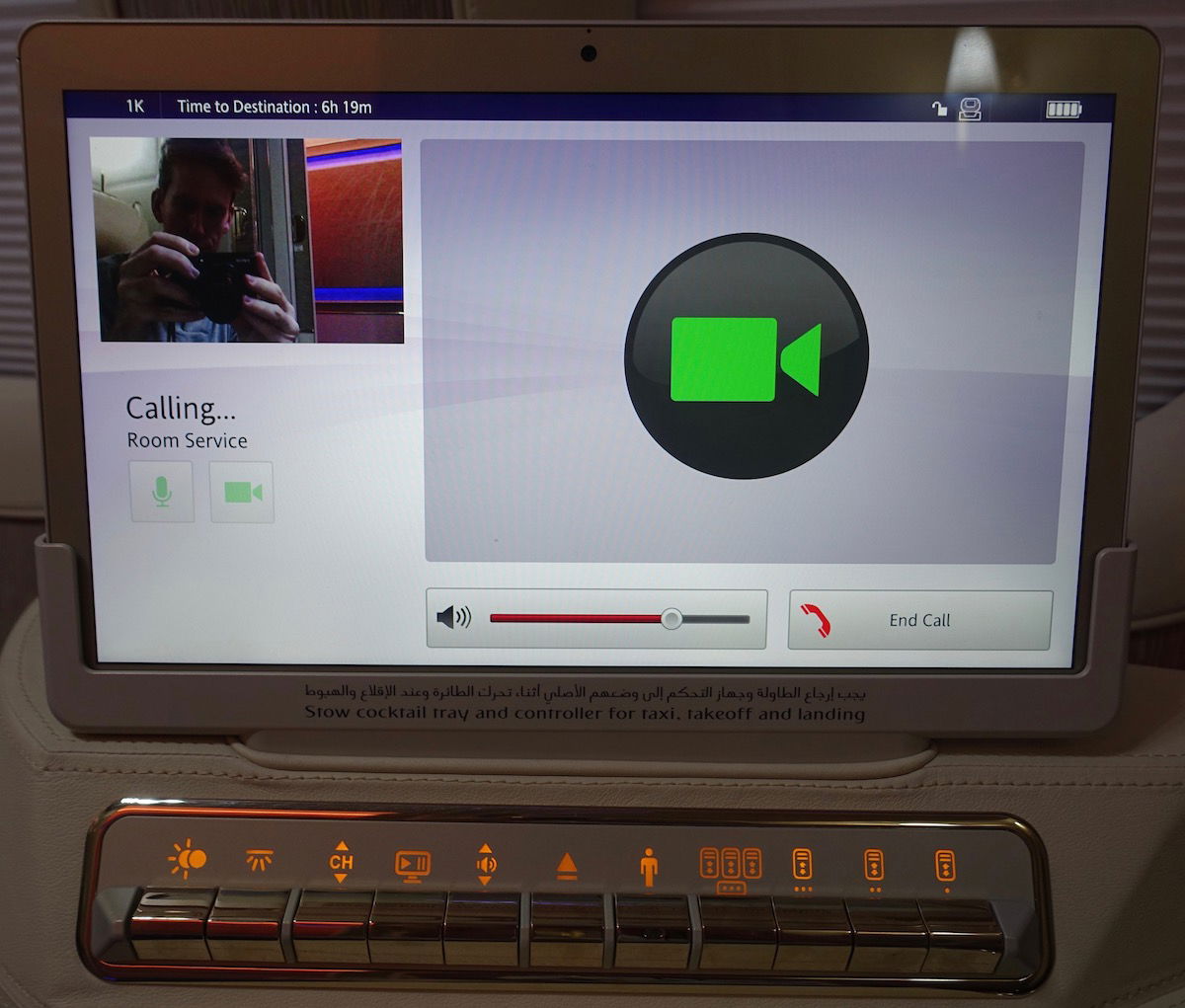 Do seatback cameras make you uncomfortable, even if they're supposedly deactivated? Does anyone actually know with what feature in mind these were installed to begin with?
(Tip of the hat to SINJim & @badgercrack)