United is in the process of reconfiguring their international fleet with new business class seats. As they do that they're also adding premium economy to longhaul planes, and are removing international first class from those planes that have the cabin. As a result we're still seeing a lot of inconsistency on international routes.
United stopped selling international first class last summer. However, the airline still has some 777-200s that feature first class seats. These are no longer sold, but up until recently United's policy has been that Global Services and 1K members can select these seats for free at the time of booking when flying business class. Then at check-in all business class passengers can access those seats on a first come first served basis.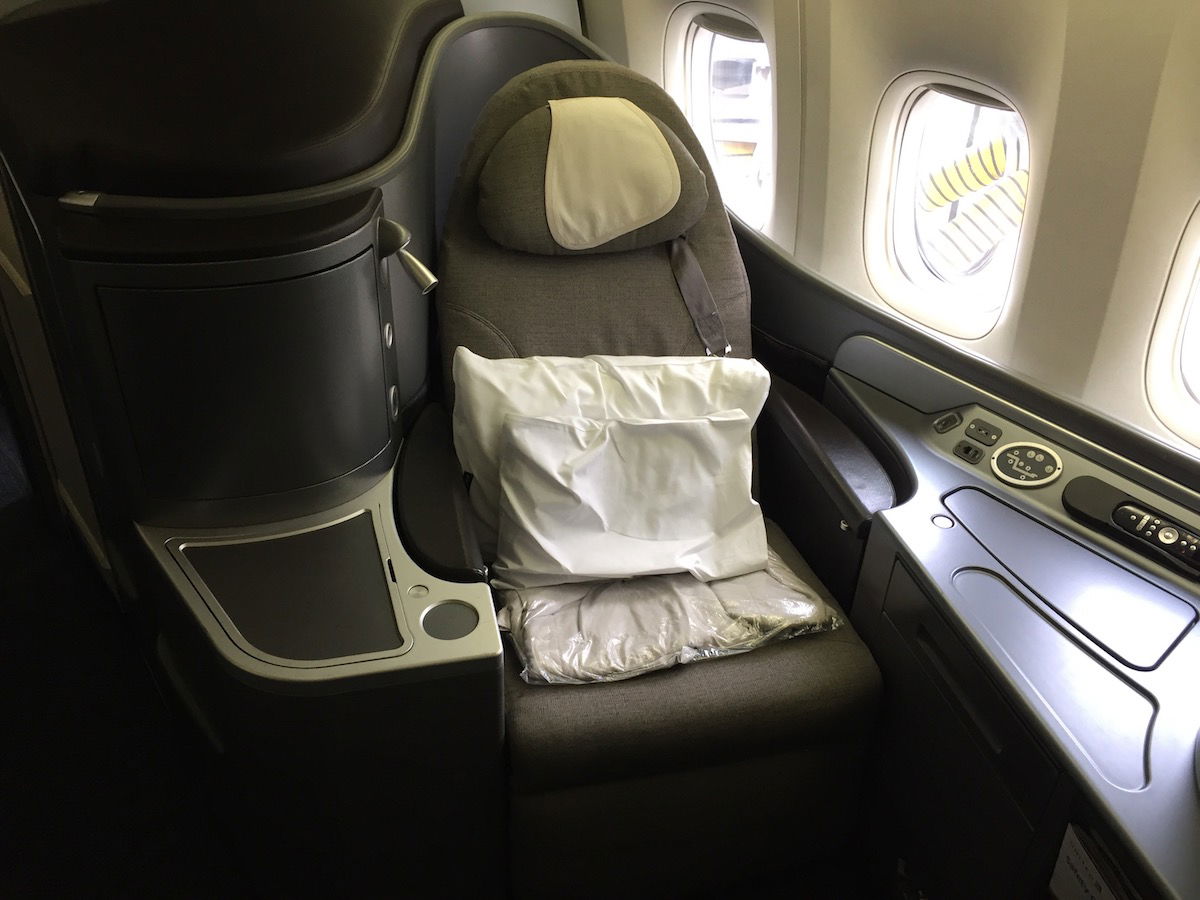 United 777-200 first class seat
Those seated here get the same service as in business class, so the benefit is simply that you're getting a much more comfortable seat. Keep in mind that the 777s with first class cabins are also those with eight seats per row in business class.
Well, it looks like United has recently changed their policy on this. Since February 5, 2019, United is only allowing Global Services members to assign international first class seats in advance. That means 1Ks no longer have the opportunity to assign these seats in advance.
As United explains it, this is "due to high GS demand and limited seat availability."
United does say that "to provide the best experience for all our customers, a dedicated team will monitor flights and may assign former Polaris first class seats to Premier 1K and other high value customers closer to departure when the actual aircraft is assigned and most accurate seatmap is confirmed."
As before, other business class customers can select these seats at check-in.
Bottom line
It's clear that at United, Global Services is really the top tier status (rather than 1K), and this policy reflects that. As such I wouldn't consider this unreasonable, though I find it weird that United is changing their policy so late in the game, rather than having this policy to begin with.
I imagine at this point many 1K members may book a flight expecting they can assign a first class seat based on having done so in the past, only to be told no.
Furthermore, there are reports of some 1Ks who have pre-reserved these seats being kicked out in favor of Global Services members.
Are there any United flyers who have flown in a first class seat when the cabin wasn't sold?
(Tip of the hat to Miles from Blighty)