Delta has quite a few widebody aircraft on order, including A350-900s and A330-900neos.
The airline started taking delivery of A350-900s over a year ago, and now has about half of the 25 planes that have been ordered in their fleet.
Meanwhile the airline also has 35 A330-900neos on order, which are intended to replace their aging fleet of Boeing 767-300ERs. Delta is the US launch customer for this aircraft type (TAP Air Portugal was the global launch customer), and their first A330-900neo is currently in the paint shop, and should be delivered to them this year.

Delta A330-900neo leaving the paint shop
Anyway, up until now we haven't known exactly how the Delta A330-900neo would be configured. We've known that the airline was planning on installing their new Delta One Suites on the plane, which debuted on the A350-900.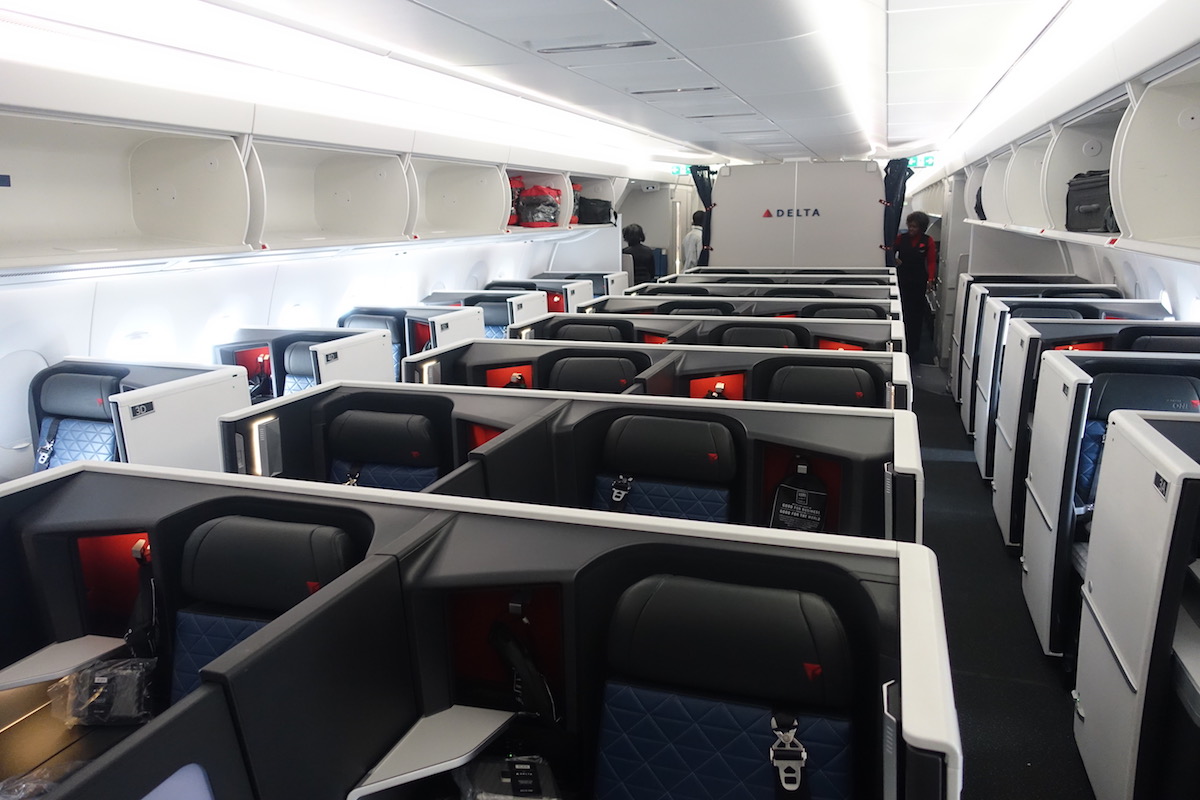 Delta's A350-900 business class
We've also known that the A330-900neo would be the first plane in their fleet to feature all four seat products, including Delta One Suites, Premium Select, Comfort+, and Main Cabin (interestingly Delta's A350-900s and reconfigured 777-200LRs don't feature Comfort+).
Yesterday I wrote about how US airlines filed with the DOT requesting permission to add flights to Haneda, and Delta's nearly 200 page application had some interesting tidbits, including the first look at their A330-900neo seatmap (as far as I know).
So, what do we know? Delta plans to configure their A330-900neos with 281 seats, including:
29 Delta One seats
28 Premium Select seats
56 Comfort+ seats
168 Main Cabin seats
Overall this looks like it should be a really comfortable plane:
That's a good size Delta One cabin, though the seats will likely be a bit narrower than on the A350, given that the cabin isn't as wide
In general economy should be comfortable, since I love the A330's 2-4-2 configuration
It's great for Medallion members that there's Comfort+, since an extra legroom economy section is a nice option for those who don't want to pay for premium economy or business class
What do you make of Delta's A330-900neo configuration?