As far as I'm concerned, the 747 is still the most elegant plane in the sky. While the A380 is my favorite plane to fly as a passenger, nothing can ever compete with the grace and curves of the 747. It's sad that the plane is becoming an increasingly rare sight, as many airlines keep retiring them.
One of the things that I appreciate about British Airways is that they still fly the 747, and are committed to doing so for several more years. Today they unveiled something very special with one of their 747s.
British Airways is celebrating their 100th anniversary this year (or more accurately 100 years since the founding of Aircraft Transport and Travel Limited, which eventually became British Airways), and to celebrate that the airline will be rolling out four planes in retro liveries over the coming months, to commemorate their history.
Today British Airways has revealed a 747-400 in a British Overseas Airways Corporation (BOAC) retro livery. This was the standard livery in the BOAC fleet between 1964 and 1974. Here are some pictures: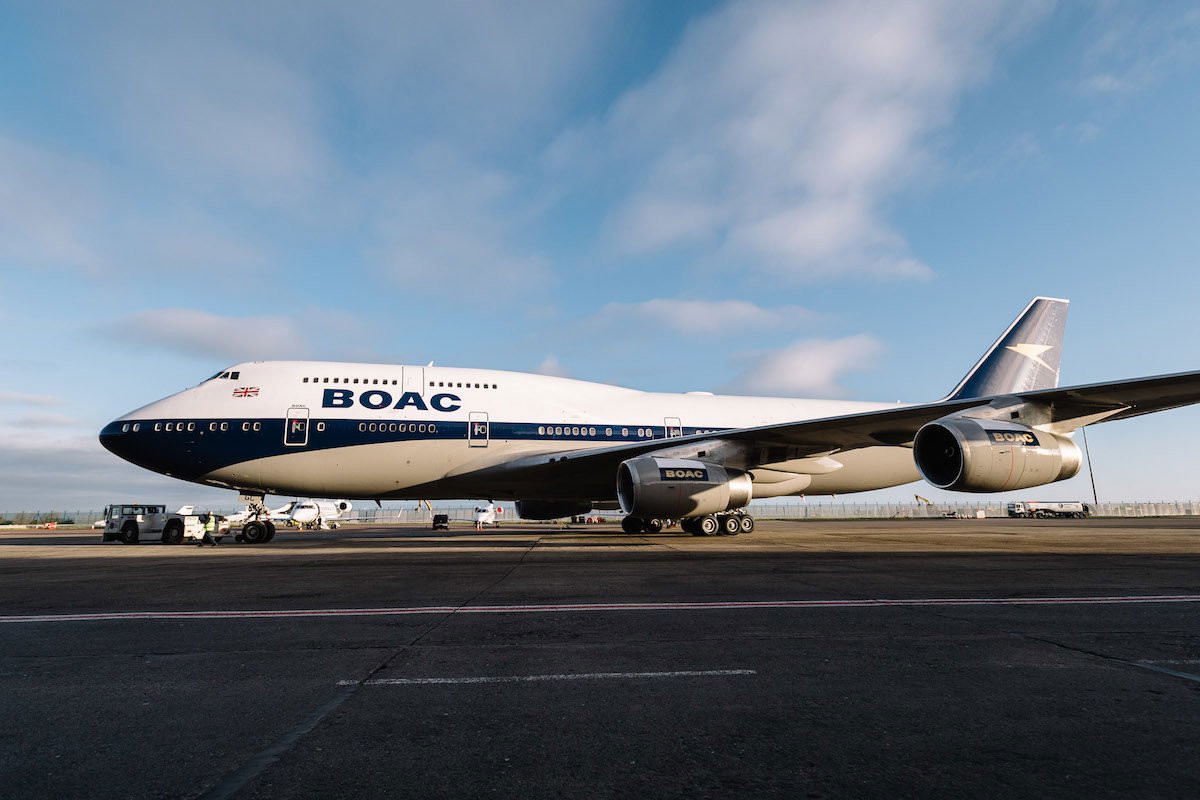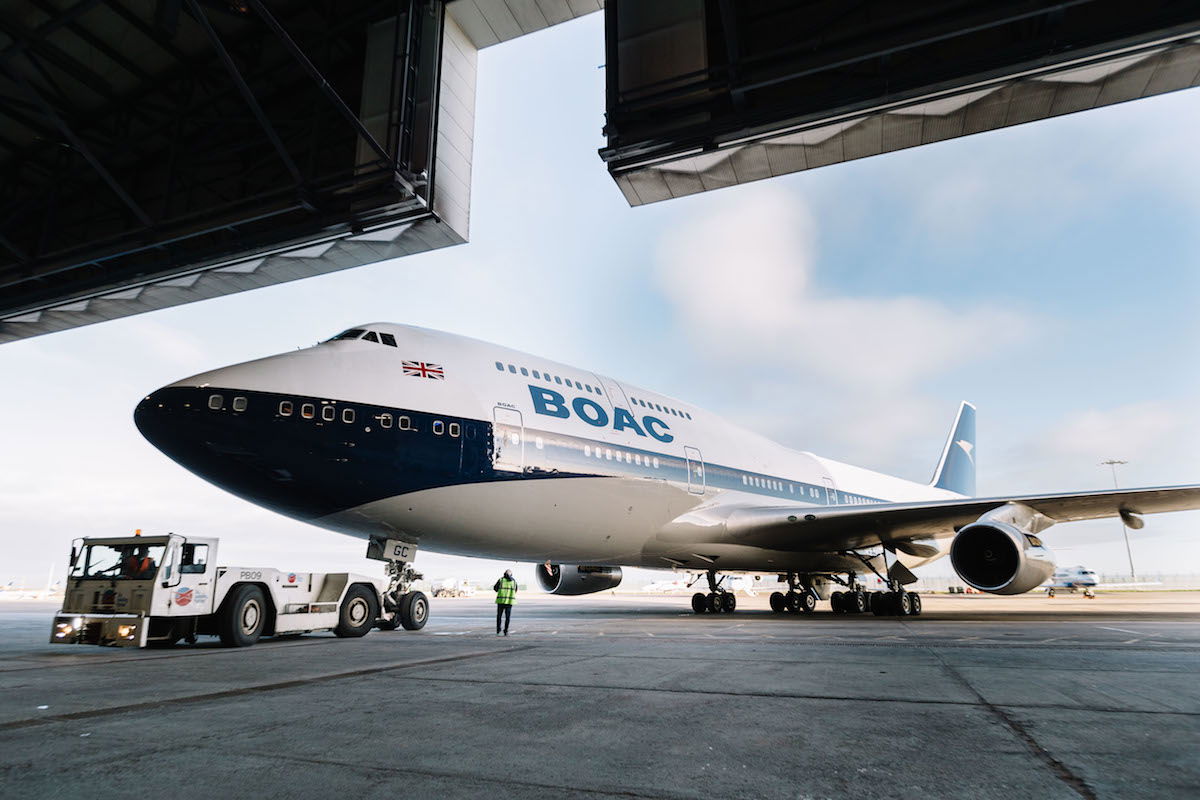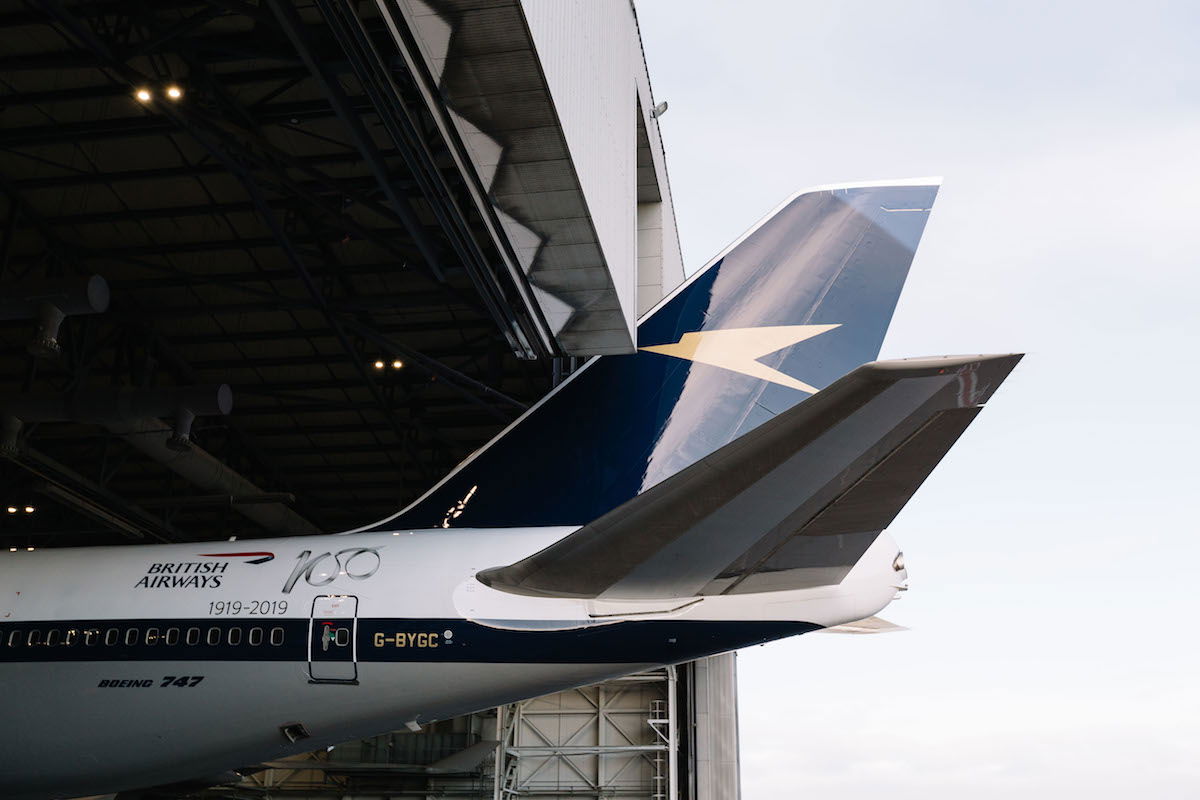 The plane was repainted in Dublin, and the process began on February 5, meaning that it took just under two weeks to repaint the aircraft.
The plane was ferried back to London Heathrow this morning using the special flight number BA100, and tomorrow morning will enter passenger service, as it operates BA117 to New York JFK. There's significance to the route, as it's also the first route that a BOAC 747 flew.
The plan is for this special livery to remain on the aircraft until it retires in 2023, to allow as many customers as possible to have the chance to see it. This plane has the registration code G-BYGC, so you can track it on Flightradar24 to see what routes it operates.
British Airways CEO Alex Cruz had the following to say about this plane:
"The enormous interest we've had in this project demonstrates the attachment many people have to British Airways' history. It's something we are incredibly proud of, so in our centenary year it's a pleasure to be celebrating our past while also looking to the future. We look forward to many more exciting moments like this as our other aircraft with heritage designs enter service."
Bottom line
It's cute when airlines go through the effort of repainting planes in retro liveries, since I can't imagine there's much of a direct ROI on that.
While I'm a fan of retro liveries in general, the BOAC livery on the 747 has to be one of my favorite retro liveries yet.
It's funny how style changes over time… or doesn't. This livery was introduced 55 years ago, and I think it looks sharp as heck — not in a retro way, but I'd be impressed if an airline nowadays came up with a livery like that. I guess it's the very definition of timeless.
Do you love the BOAC 747 livery as much as I do?