American has just announced interesting new partnerships with The Private Suite LAX and with Blade. I wouldn't call this new opportunity a great value, though it certainly has the potential to make the travel experience more seamless, and on the high-end that's what passengers are looking for.
American's Five Star Service
This is nothing new, but for context I think it's worth noting that American already offers what they call Five Star Service.
Five Star Service is intended to be a premium service you can add-on to your first or business class ticket, which includes personal assistance either on departure, on arrival, or during a connection.
On departure this includes things like curbside meet and greet, Flagship First check-in, expedited security, Admirals Club access, gate escort and pre-boarding assistance, priority re-accommodation during delays, and car service coordination.
Pricing starts at $350 per adult. I could see this being worthwhile for those who are famous and want to avoid the crowds as much as possible. If you can swing it, I could also see this being worthwhile for a family member who may struggle with navigating airports alone, though the pricing is steep.

Anyway, today's announcement comes as an add-on to Five Star Service.
American's new partnership with Blade
American is partnering with Blade to offer an add-on for Five Star Service. Customers in Los Angeles and New York can skip the traffic and get to the airport faster with a helicopter transfer from Blade.
Customers will be picked up in the city at a Blade pick-up location and flown directly to LAX or JFK, for a journey time of less than 15 minutes.
The way American is integrating this service is that when you get to LAX or JFK you'll be greeted by an American Airlines representative and escorted to Flagship First check-in via a Cadillac ramp transfer. Then you'll receive expedited security, and will be escorted to the Admirals Club if you have time.
If you use this service on arrival then you'll be met by an American representative and will be taken to the Blade private terminal assuming you only have carry-ons. With checked bags you'll be escorted to baggage claim, and then to the private Blade terminal.
To take advantage of this, customers can book directly via the Blade app, and then can add on the American Airlines services. It's my understanding that pricing is generally the same as it usually would be with Five Star Service.

American's new partnership with The Private Suite
I've reviewed The Private Suite in the past, which is probably the most exclusive "lounge" at a US airport. It's a completely separate facility where you can relax before your flight, and then you clear security and immigration in private, before being driven to your plane in a BMW 7-Series.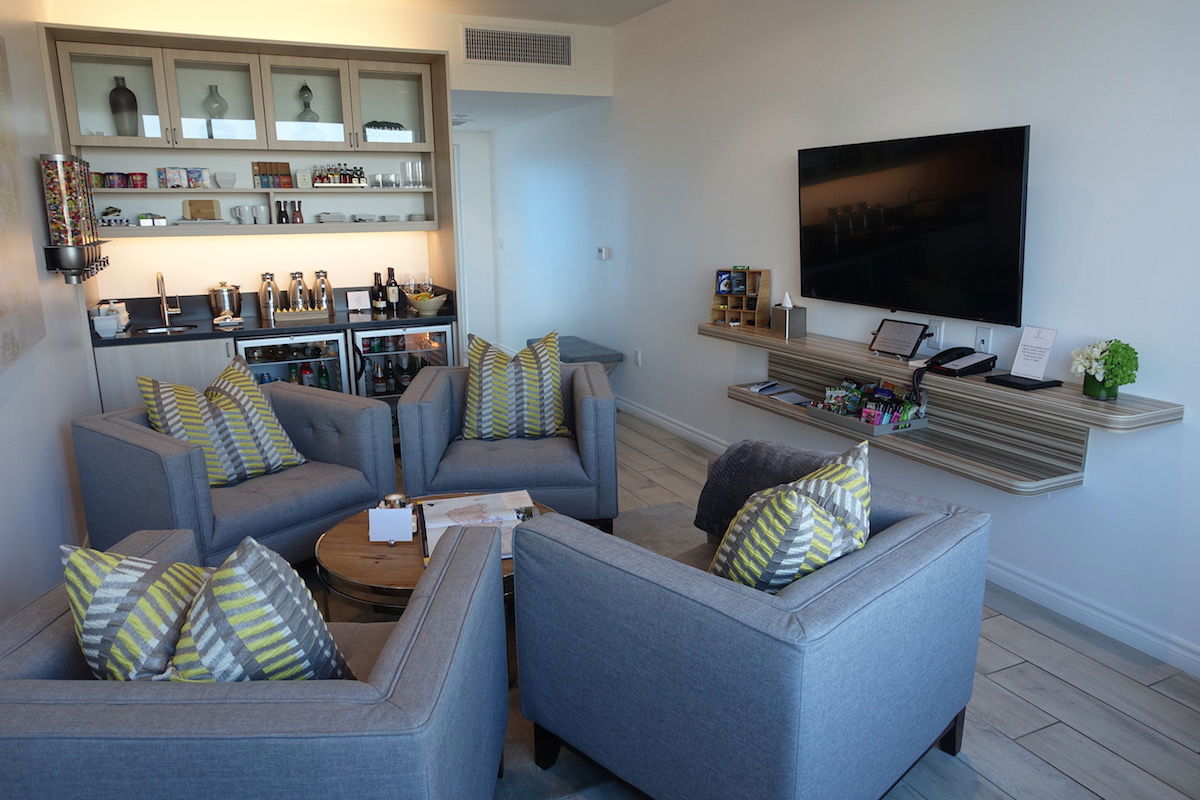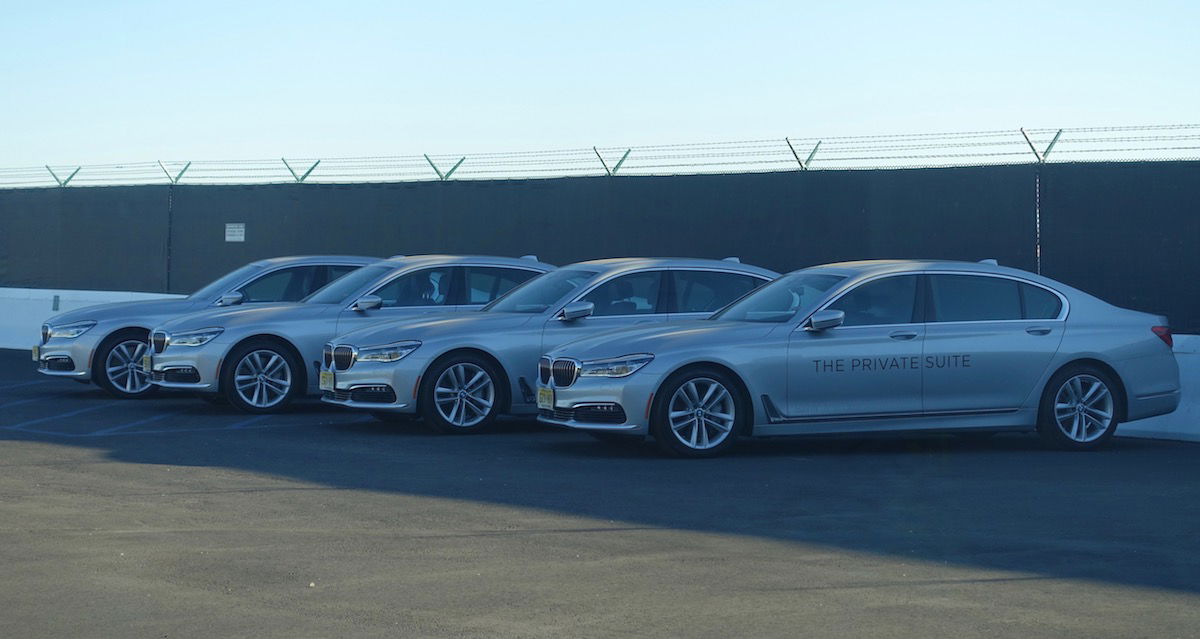 I've written about how up until now United has had an exclusive relationship with The Private Suite, and they've come up with some very attractive pricing. United passengers can access a shared lounge at The Private Suite starting at just $375 for a party of up to four people.
Well, now American has also announced a partnership with The Private Suite. With this new partnership, American passengers will be able to visit The Private Suite, and then will be picked up from there in American Airlines' Cadillac and escorted to the Flagship Lounge and Flagship First Dining, or otherwise directly to their gate, depending on how close they cut it.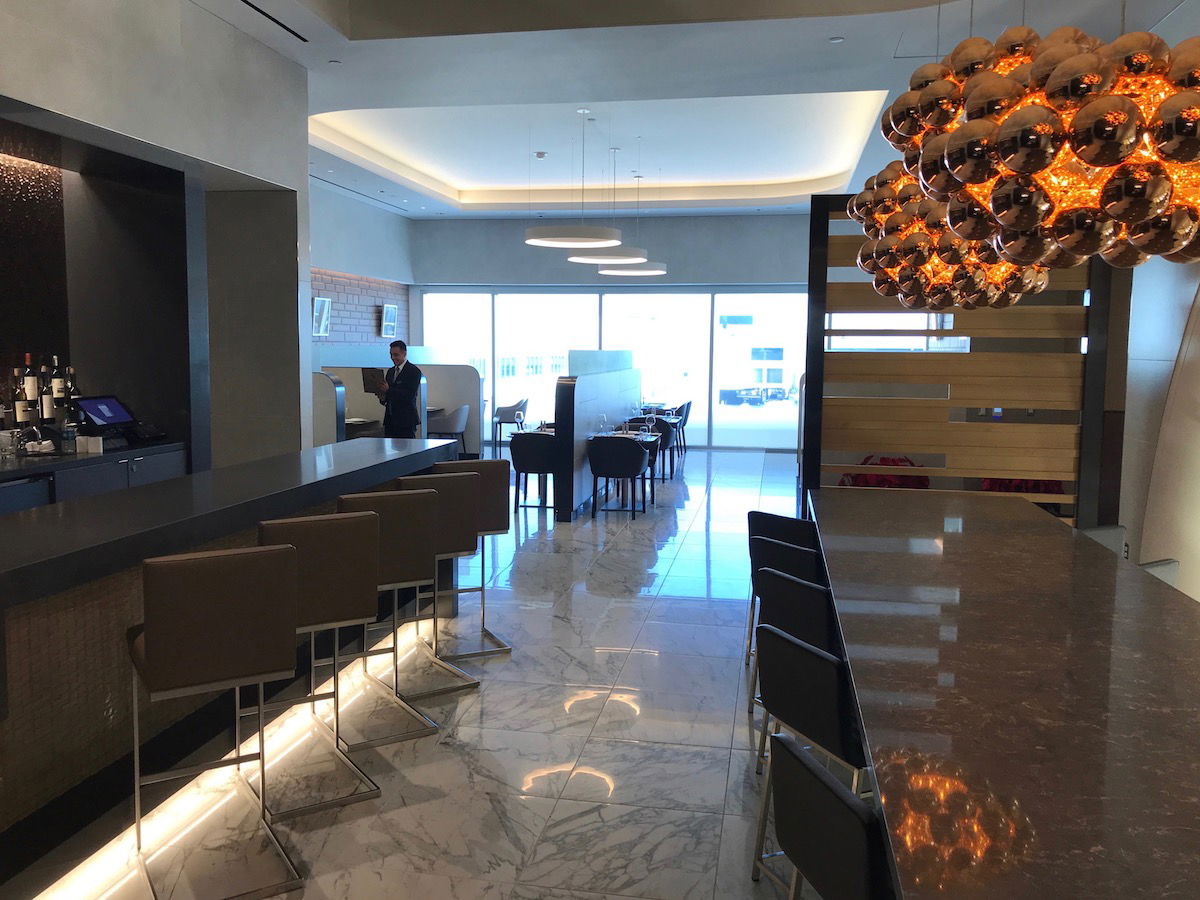 This service is available on both arrival and departure at LAX, and pricing starts at $1,200 for up to two people. This is available to premium cabin passengers, and you can book this by contacting American Five Star Service.
I suppose that this is the first time that American is (indirectly) selling access to Flagship First Dining to passengers who wouldn't otherwise be eligible, though it's a steep cost of admission.
My take on this
Essentially American is trying to make the experience more seamless for those who are purchasing these premium add-ons. In general a partnership like this makes sense, especially since I think American is a much better fit for The Private Suite at LAX than United is, given that American is the only airline to offer three cabin first to JFK.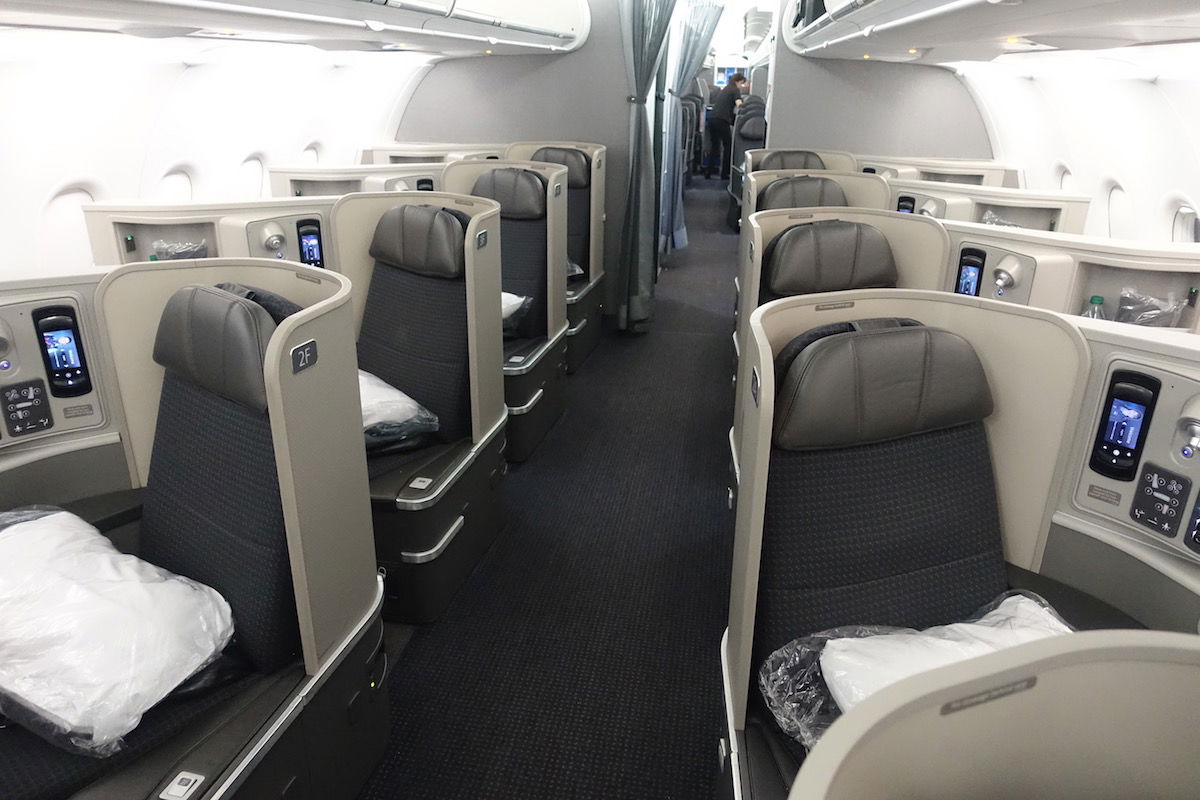 However, on some levels this still seems poorly executed for those who are truly looking for time savings.
For the Blade transfer, this still isn't seamless. If someone is arriving and has a checked bag, an American representative will take them to baggage claim and then they can stand there and wait for 45 minutes until their bag comes out? American is abysmal when it comes to checked bags, so can you imagine spending thousands of dollars to cut your travel time by 30 minutes using a helicopter, only to spend over 30 minutes waiting at baggage claim?
How about making this truly seamless, and having the American representative collect the bag directly from the plane (I know the odds of American executing that well are about 1%, but…) so the passenger doesn't have to wait at baggage claim? For someone paying thousands of dollars, that seems reasonable.
When it comes to The Private Suite, I'm not sure American is adding all that much value. They are offering a discount over what The Private Suite charges directly, but the discount pales in comparison to United's discount. If the intention is to go to Flagship First Dining, then the time savings are minimal (you'll arrive at The Private Suite, then you'll be driven to Terminal 4, and then you'll be brought to your gate). And is being driven in a Cadillac rather than a BMW 7 Series supposed to be considered an upgrade?
So yeah, I appreciate the concept of better integrating these features, but if they're going to do this they should offer true private jet level of service, in my opinion, and they're falling way short on that.
What do you make of the new American partnerships with Blade & The Private Suite?