WestJet is transforming at the moment. This includes the airline installing a "real" business class product on their 737s, and much more significantly, also taking delivery of 787s.
The airline operated their first revenue Boeing 787 flight yesterday (between Toronto and Calgary), and in April the airline will begin longhaul operations with the aircraft, between Calgary and London Gatwick.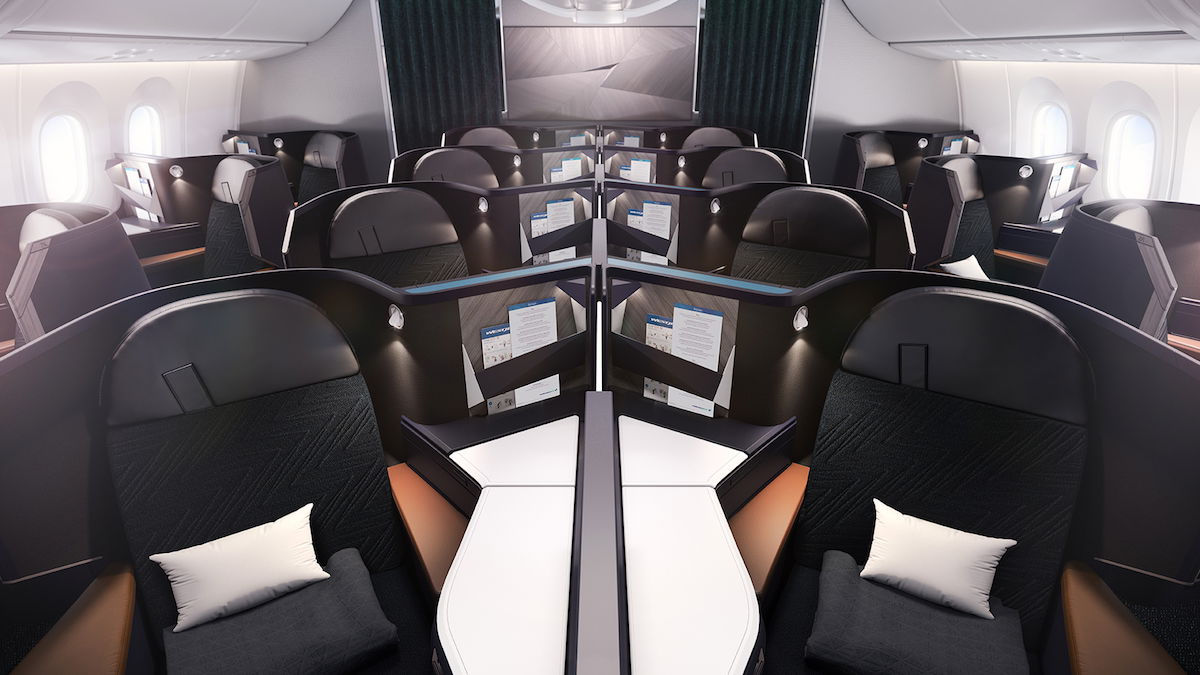 WestJet's new 787 business class
Historically WestJet hasn't had a safety video, probably partly because they ripped the TVs out of many of their 737s in the past few years. However, given that the 787s have seatback televisions and will operate long flights, I guess they figured it's finally time to come out with their first safety video.
Here it is:
Nowadays many airlines spend a lot of money on their safety videos, in hopes of using them as a marketing technique, and even creating videos that people will want to watch from home.
Sometimes this is accomplished by showcasing beautiful scenery in the carrier's home country, sometimes it's done through humor, and sometimes it's done through creativity.
In the case of WestJet they're not directly doing any of those — rather they have what I'd consider to be an imaginative and cute animated video.
On one hand the video isn't over-the-top when it comes to humor or the theme, but at the same time I also think the video isn't annoying, which many safety videos are, especially for frequent flyers.
The video has cute visuals, is easy to understand, and feels calming.
It's really long, however, at over seven minutes, but that's not surprising for a Canadian airline, since the video is in both English and French. It could be that the one shown onboard is a bit shorter as they often release a longer version online, though I don't necessarily think so.
Good thing they don't (yet) have plans to fly the 787 to a country where another language is primarily spoken, or else the video would be in three languages.
I remember flying Air Canada years ago from Shanghai, and the safety video was done in three languages, and it was so long that we were holding short of the runway waiting for the video to finish.
Bottom line
Overall I find WestJet's first ever safety video to be cute, though perhaps it's not that memorable, given how creative WestJet has historically been.
What do you make of WestJet's new safety video?