Hello from… well, I'm not actually sure my body knows where I am at this point. I'm writing this as my look at the moving map on my flight, and it appears we're near Batumi. So make of that what you will. 😉
This has been such a fun week of flying and writing reviews. Hopefully you guys have enjoyed the content, and there's obviously a lot more to come. I'm writing the report as fast as I can, so expect at least one to two installments per day. Soon I'll be headed to Greece, where I look forward to spending a few days on the beach sitting in the shade on my laptop with a nice view.
In addition to all the fun trip report content this week, we saw an incredible new offer on the IHG Premier Card, American and Lufthansa both announced significant transatlantic expansion, Virgin Atlantic announced an A350 capacity increase on their New York route, and more.
With that out of the way, here's a recap of this week on the blog:
Featured Stories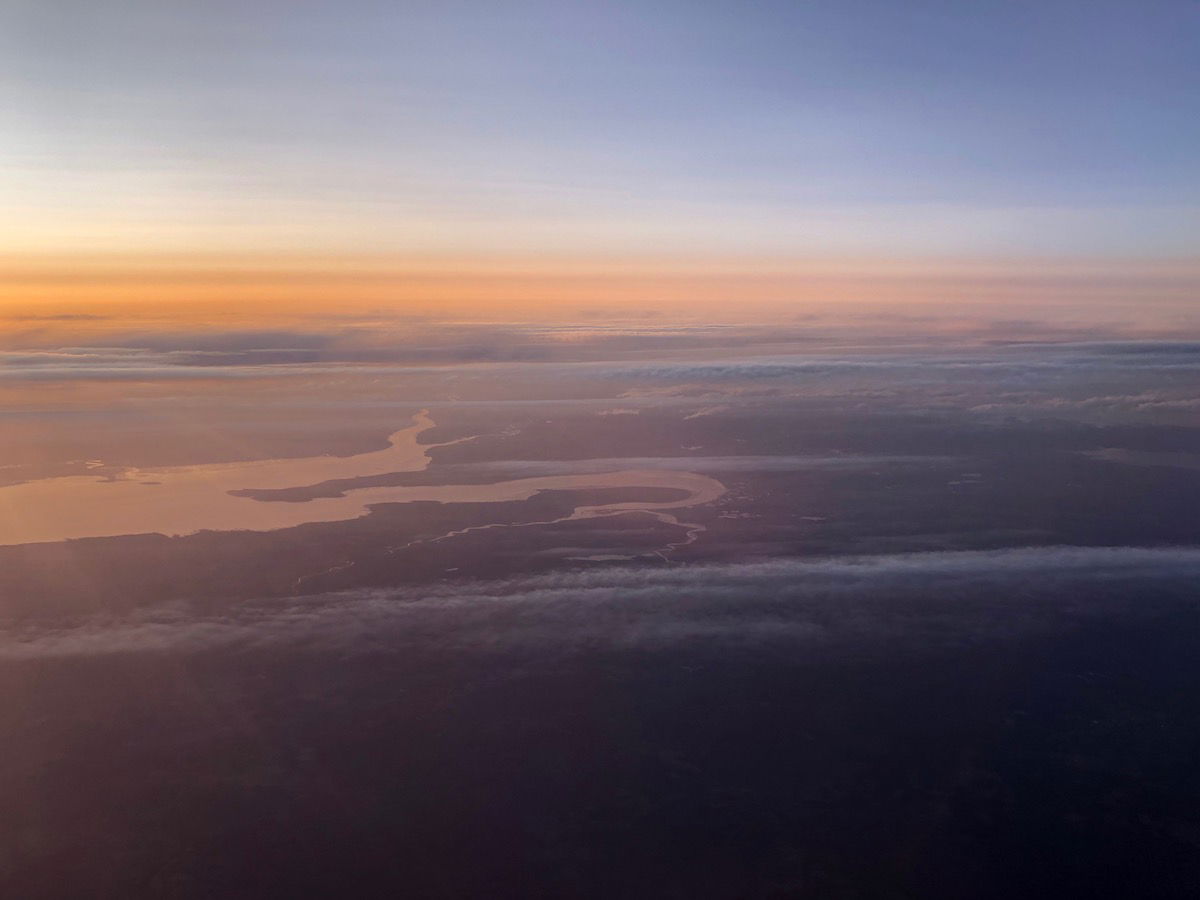 Since I'm taking a different approach to this trip report, I might as well have a bit more fun with it, and not even tell you guys where I'm going.
Usually the introduction installment of my trip report has all the details about how I booked, where I'm going, and why. In this case I'll save those details for each individual flight and hotel review. Why?
Because I figure that's more fun
I'm not sure I'm actually keeping the routing I currently have; you should see how many iterations I've been through
---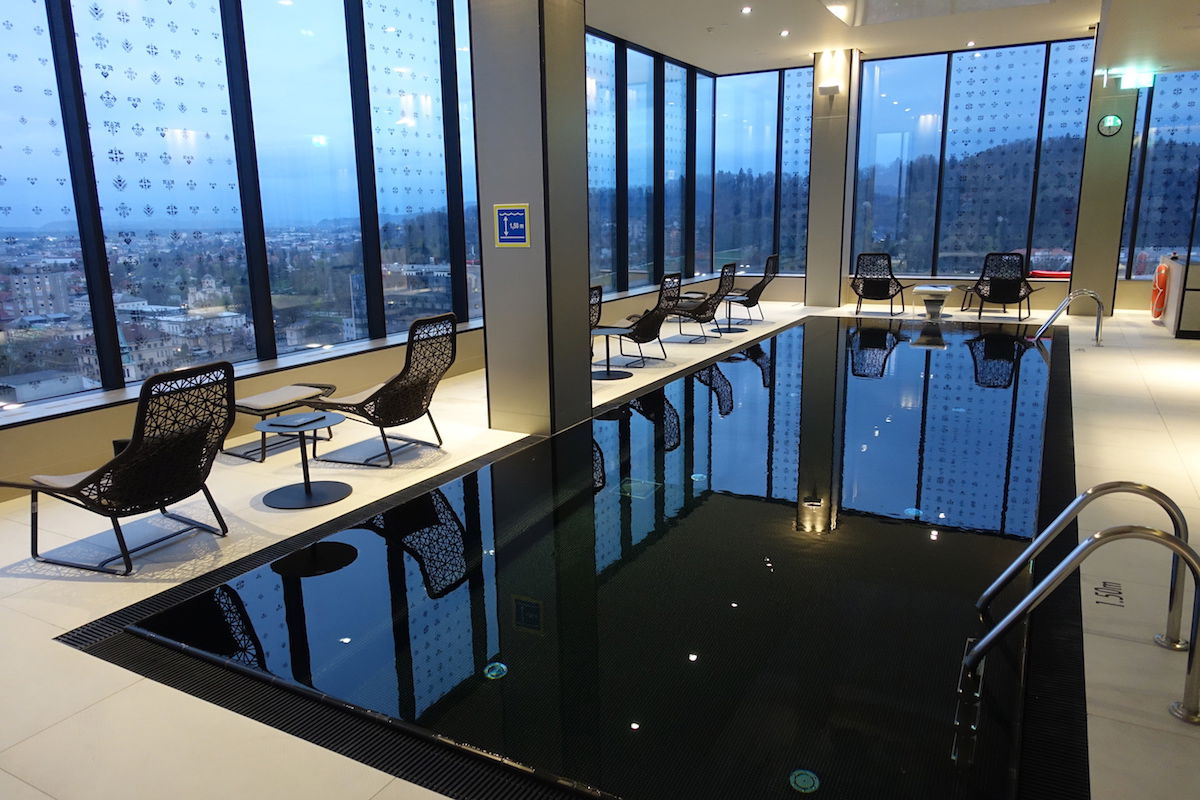 The IHG® Rewards Premier Credit Card is a fantastic hotel credit card that just about everyone should have.
For those of you who don't yet have the card — for whatever reason — you're in luck, because the card is offering its best ever welcome bonus.
And it's a really, really good offer. I guess you can say that Chase and IHG really, really want you to get this card.
---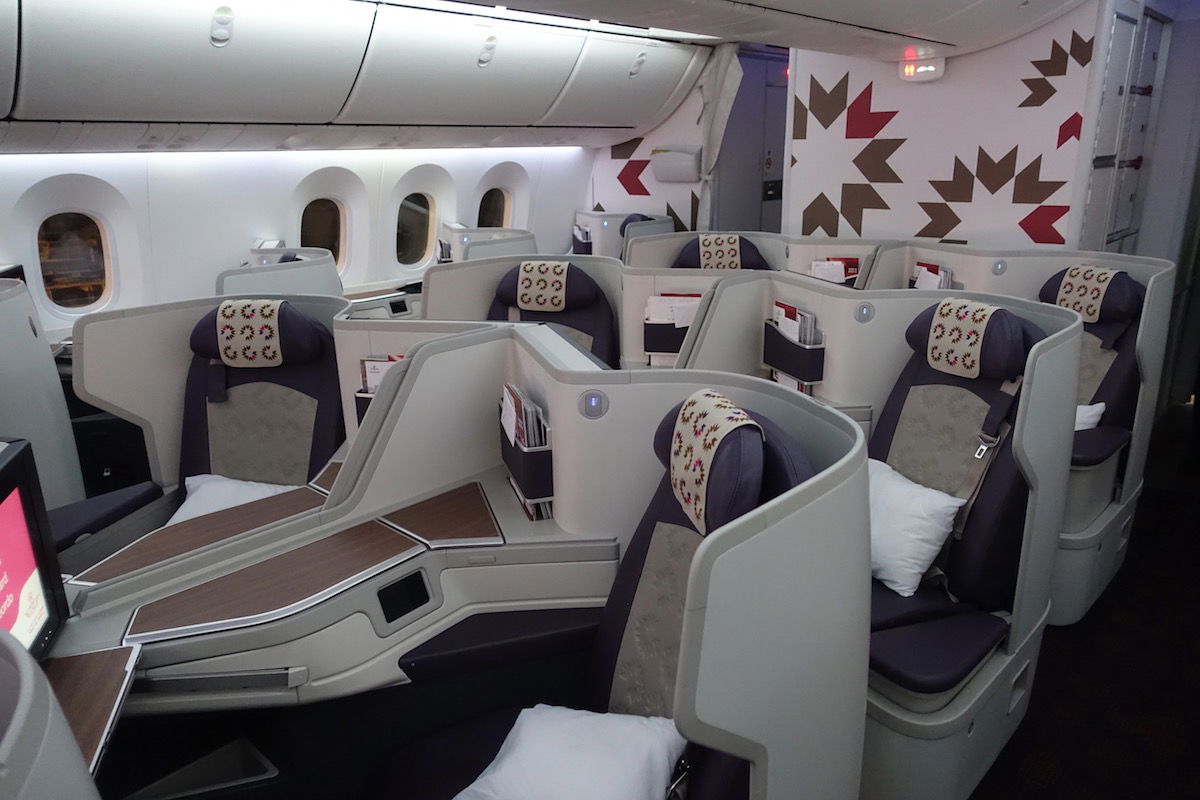 I do what I can to write about the best deals for earning and redeeming miles.
In this post I wanted to share what I consider to be some of the most useful sweet-spot award redemptions right now. I wrote a similar post a few month ago, but some things have changed, so I wanted to provide an updated list.
While there are lots of great redemption values out there, my focus here is on ones that are actually practical for the average person looking to travel internationally (especially in premium cabins), rather than focusing on super niche redemptions.
---

TIPS: Earning Miles & Promos
Marriott Bonvoy Bold Card Review (2019)
American's New Promotion On Purchased Miles
Amex Platinum Card Review (2019)
Is The British Airways Card Worth It? (2019)
Buy British Airways Avios With 45% Bonus
Best Capital One Credit Cards For Rewards (2019)
Marriott Bonvoy Business Amex Review (2019)
Hawaiian Airlines Credit Card Review (60K Offer Ending Soon)
Incredible New Bonus On IHG Credit Card
New United Explorer Business Card 100K Bonus Miles Offer
Why You Shouldn't Upgrade To The IHG Premier Card
10 Best Credit Card Offers August 2019
Citi AAdvantage Executive Card Review (2019)
TRICKS: Redeeming Miles
9 Of The Best Sweet-Spot Airline Awards
Best Ways To Redeem British Airways Avios Without Huge Fees (2019)
Hilton Surpass Weekend Night Reward: Worth It?
TRAVEL With Ben (Lucky)
Why Tokyo Might Be My New Favorite City In Asia
How To Deal With People Not Using Headphones On Airplanes And In Lounges…
Why Should Canadians Care About Points And Miles?
REVIEWS & Trip Reports
Review: Bose Noise Cancelling Headphones 700
Review: Amanemu Resort
Review: Ritz-Carlton Tokyo
Review: Aman Tokyo
Review: ANA First Class Lounge Tokyo Narita Airport
Review: ANA First Class 777 Tokyo To Chicago
Introduction: The 25,000 Mile Journey To Greece
Review: Aer Lingus A321LR Business Class
Review: Aer Lingus Arrivals Lounge Dublin Airport
Review: Platinum Services Dublin Airport
Flying Around Europe With TAPered Expectations
Review: TAP Air Portugal A321LR Business Class
Review: United 787-10 Polaris Business Class
Review: Diamond Lounge Brussels Airport
NEWS & Updates
United Flight Canceled Because Both Pilots Drank Too Much
Swiss Adding Flights To Washington & Osaka In 2020
Virgin Atlantic Doubles A350 Flights To New York JFK
Day One Of Heathrow Strike Called Off
Malaysia Adding New Departure Tax For Visitors
Now Live: New Zealand's New ETA Application
Oops: EasyJet Does Social Media Very Wrong
Marriott's Super Secret, Invitation Only Cobalt Status
Sleepbox Washington Dulles Joins Priority Pass
Marriott Introducing Luxury All Inclusive Resorts
Reserve Your Free Spot At The US Open Chase Lounge
LAX Terminal 6 Gets A Priority Pass Restaurant
Wow: Lufthansa Group Adding 6 New US Routes
Park Hyatt Niseko Now Accepting Reservations
American Airlines To Make Huge Announcement: Here Are Some Clues
New American Flights To Israel, Morocco, And More!
South African Airways Cuts Washington To Dakar Flights
Singapore Airlines Simplifies Inflight Wifi Pricing
Ryanair Allegedly Suing Their Own Executive
Chase Forgiving All Credit Card Debt In Canada
Video: S7 737 Has Scary Takeoff In Moscow
Google Flights Offering Price Guarantee
This Southwest Airlines Video Will Make You Cry
China Bans Protesting Cathay Pacific Employees
DOT Formally Grants 12 Haneda Slots To US Airlines
JetBlue & Lyft Partnership Ending
---
I hope everyone has a great rest of the weekend!