Want to receive extra benefits for your stay at Amanemu, including complimentary breakfast, a space available room upgrade, a property credit, and more? Contact [email protected] for more details. He may even be able to help if you already have a stay booked.
Historically Amans have been my favorite hotels in the world. I used to find that the group consistently delivered unparalleled experiences, and I've gone out of my way to stay at their hotels, and even plan trips around them.
Unfortunately my opinion of Amans is slowly changing. I still like them, but as a brand I can no longer rely on them consistently offering amazing experiences. In other words, I actually need to do my homework and study properties, rather than just saying "Amans never let me down," which was the case prior to this year. Yes, I know I should have probably done this all along. 😉
Unfortunately our recent stay at Amanemu was probably my least favorite yet.
Booking Amanemu
Amanemu was pricey. The rate was ~$1,000 per night, though we were staying four nights and used the Citi Prestige fourth night free benefit to get the fourth night free, and bring down the average nightly rate to ~$750.
This rate included breakfast, though not other meals.
Obviously this was incredibly expensive and we're lucky we get to have these experiences.
Getting to Amanemu
Amanemu is located in Shima, which is in the Mie Prefecture of Japan. This is about a two hour direct train ride from Nagoya, and there are several services per day. So we had flown into Nagoya and took the train to Shima, while on the return we were going to Tokyo, so we took the two hour train ride to Nagoya, and then the bullet train to Tokyo, which took under five hours total.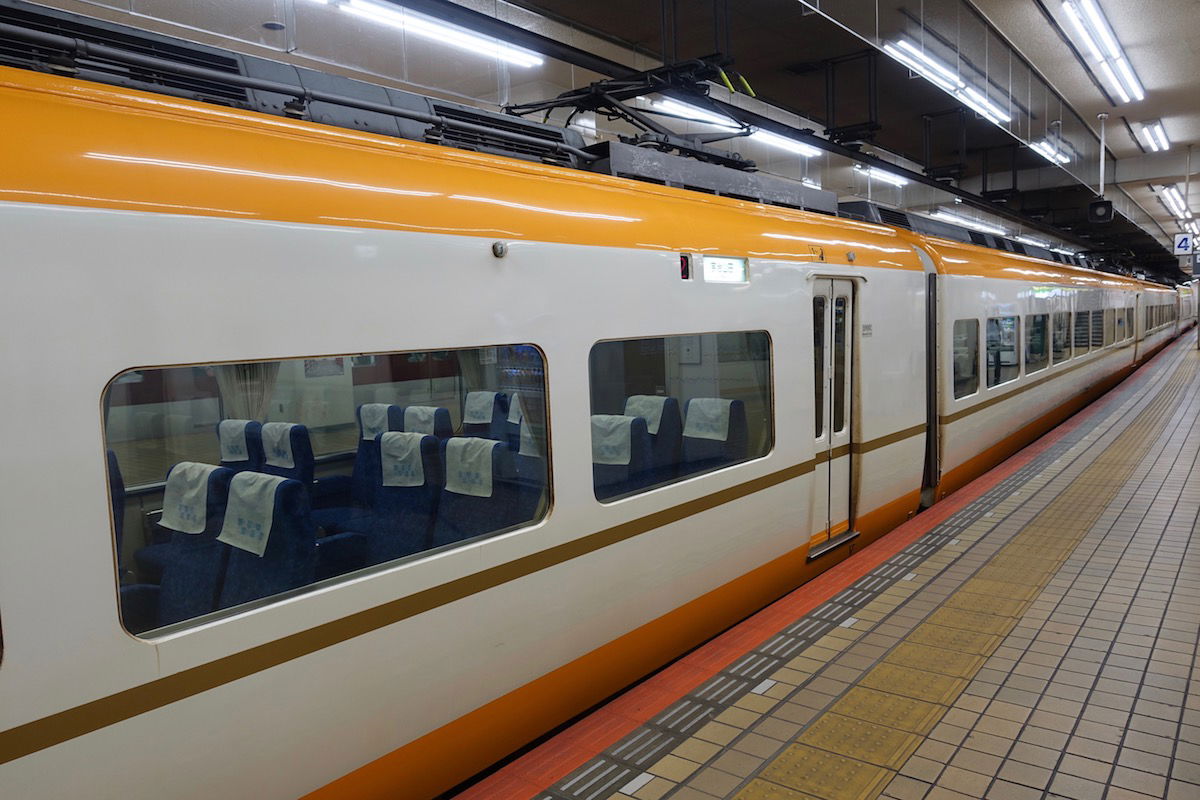 Train to Shima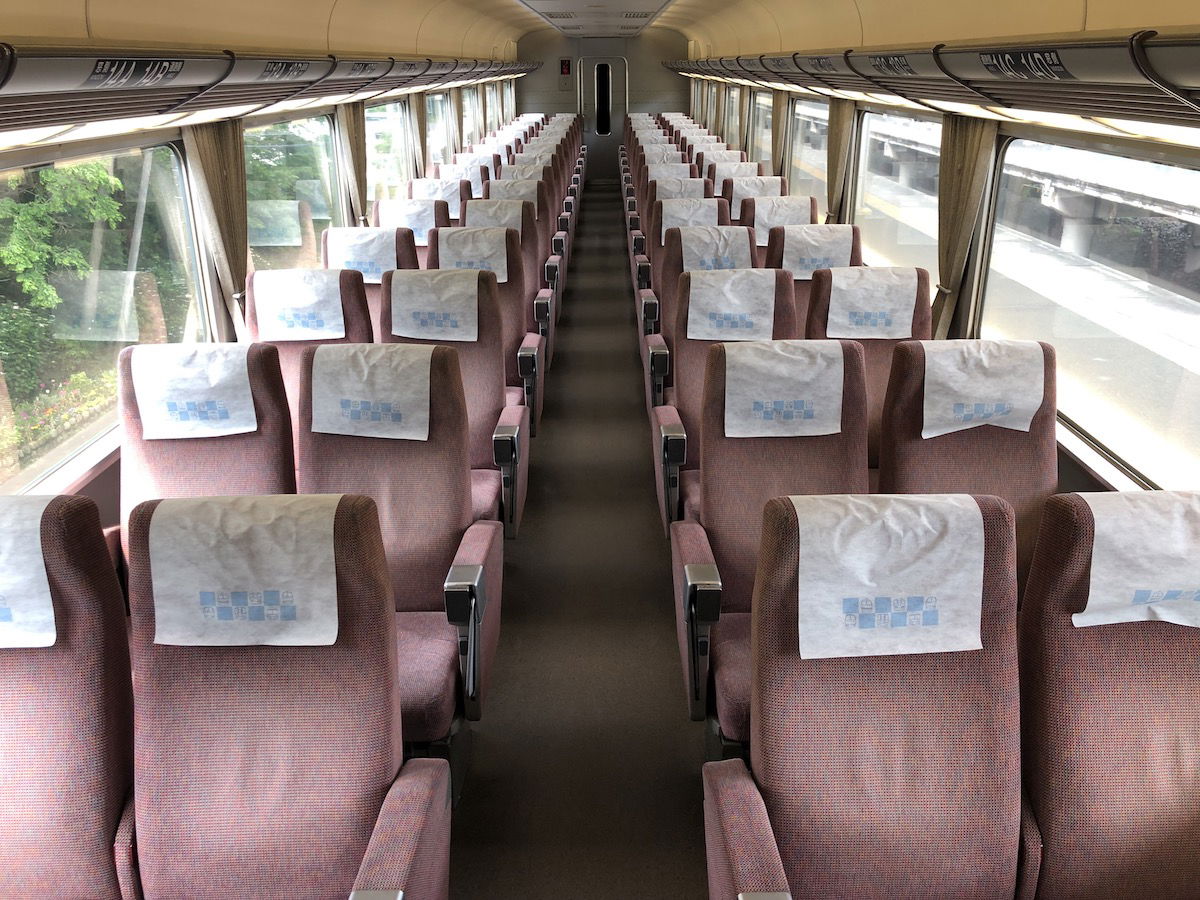 Train to Shima
The hotel includes complimentary transfers between the train station and hotel, which is about a 20 minute ride. We were picked up in a Lexus, and there were cold towels and water waiting for us in the car.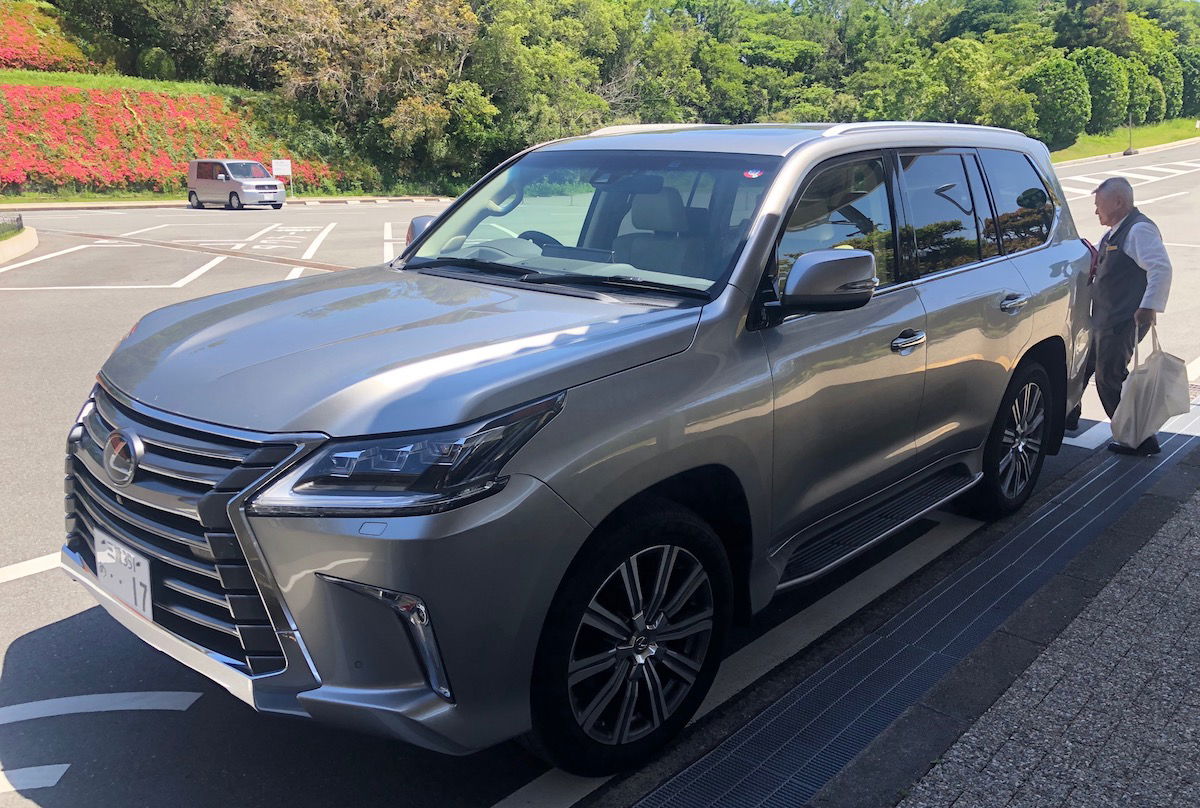 Transfer from Shima station to hotel
The hotel is located on a hill, and we were dropped off at reception, which is right near the road that leads to the hotel. This is an area you really only go to for check-in, while otherwise you'd never be up here.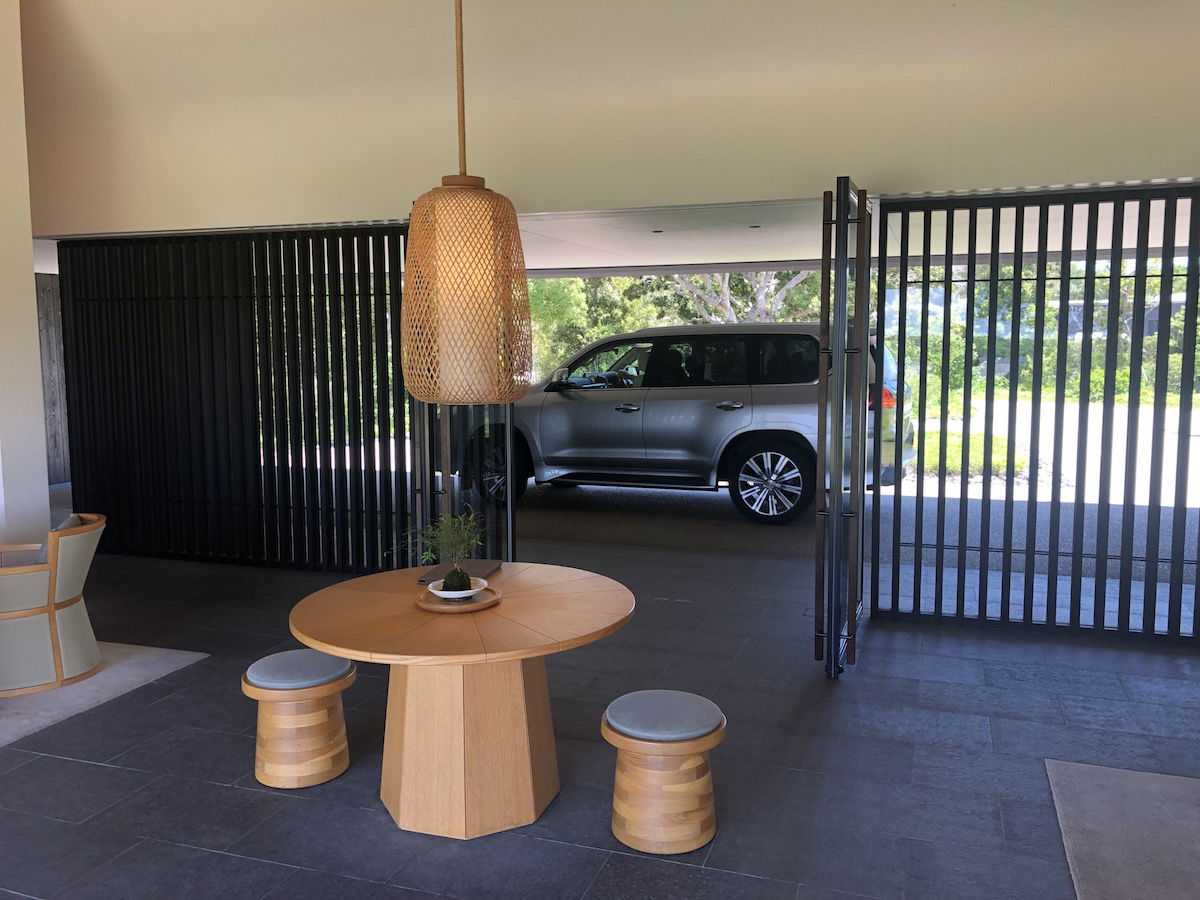 Amanemu check-in area

Amanemu check-in area
We were offered a welcome drink and cold towel.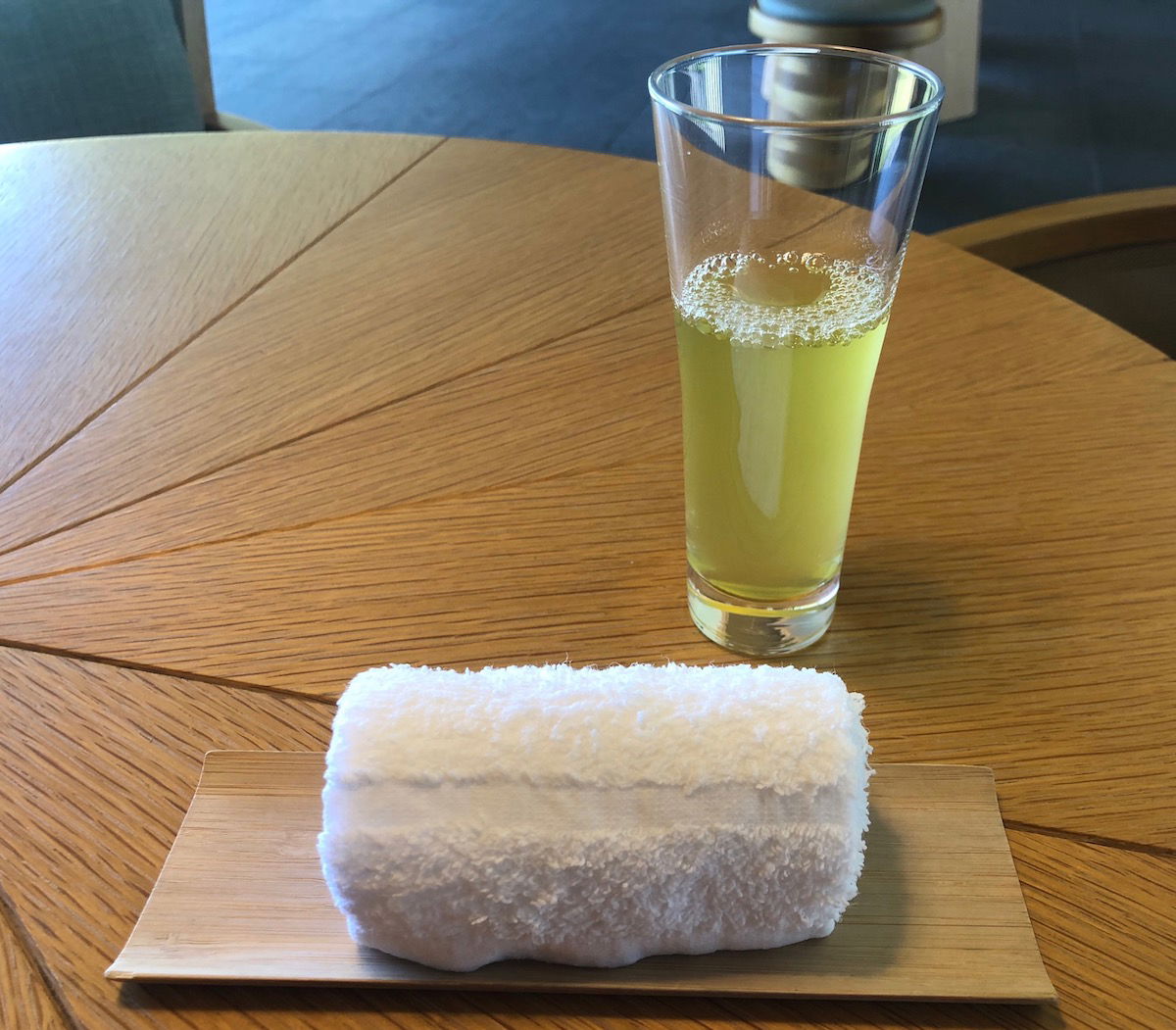 Amanemu welcome drink & cold towel
Yoshi processed our check-in (I'm not sure if she was the manager or what — we never saw any other manager, and we only saw her at check-in), and was incredibly professional and kind. She seemed a bit surprised we were staying for four days, which should have been a warning of what was to come.
I asked about what kind of guests they get, and she explained about 60% of guests are Japanese. It's funny how the type of guests changed throughout our stay. When we checked in, 100% of the guests were non-Japanese, while on Friday we were the only non-Japanese guests, as it was mostly people on weekend getaways checking in.
Yoshi presented us with a map of the property, and explained the basics to us, before we were brought to our room.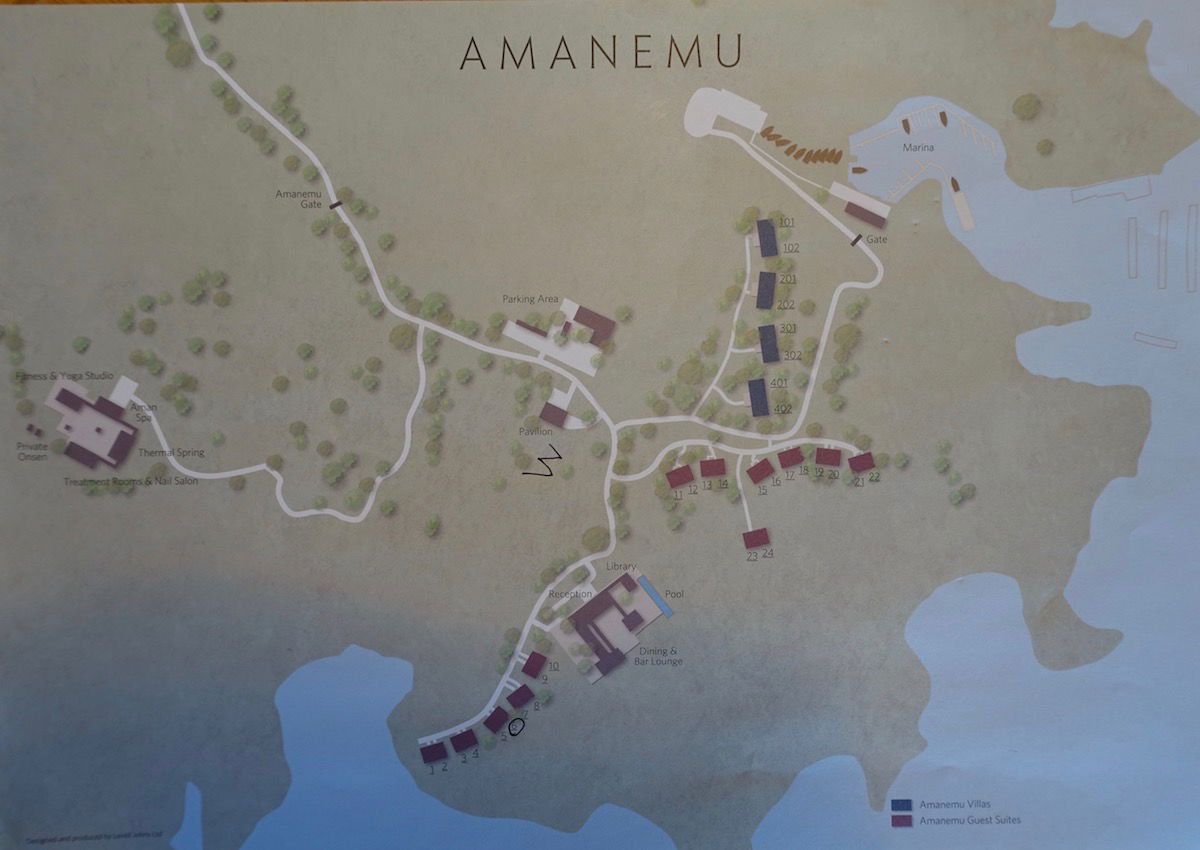 Amanemu map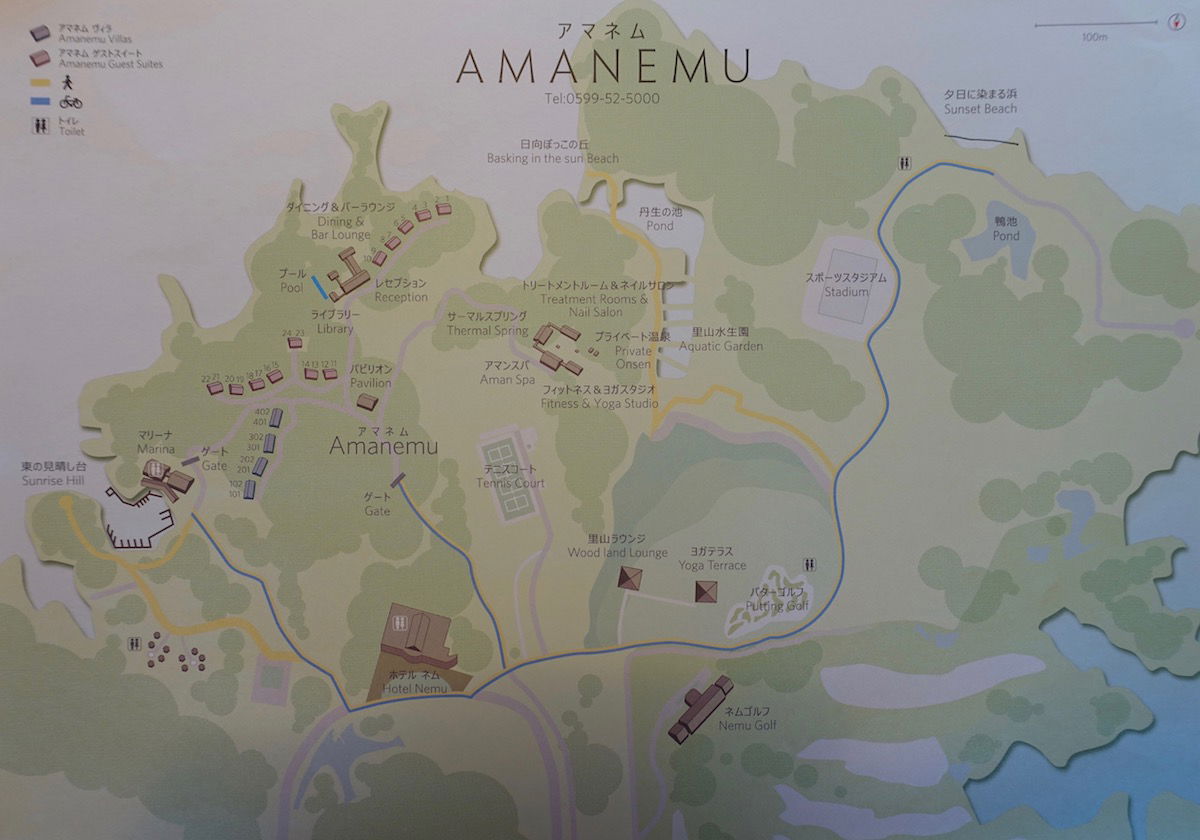 Amanemu map
Amanemu room
Amanemu has just 24 rooms. There are four room types at the hotel, though interestingly only a single room has two bedrooms. All the others are identical size-wise, and the only thing that varies is the view from the room.
We were in room number six, an entry level room, which is known as a Mori Room. Our room was only a short walk from the main restaurant, bar area, and pool, so that was convenient, since there was no need to call a golf cart to go there.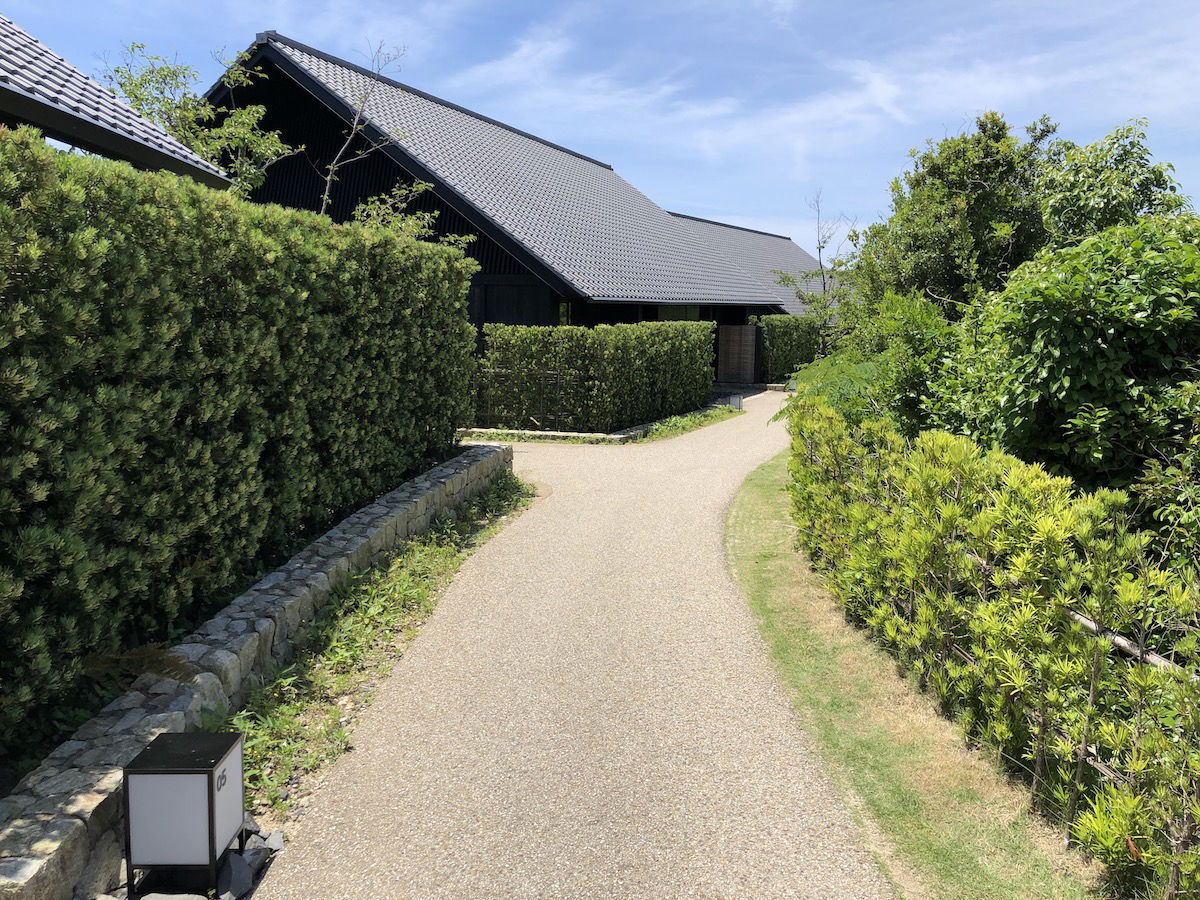 Walkway to our room at Amanemu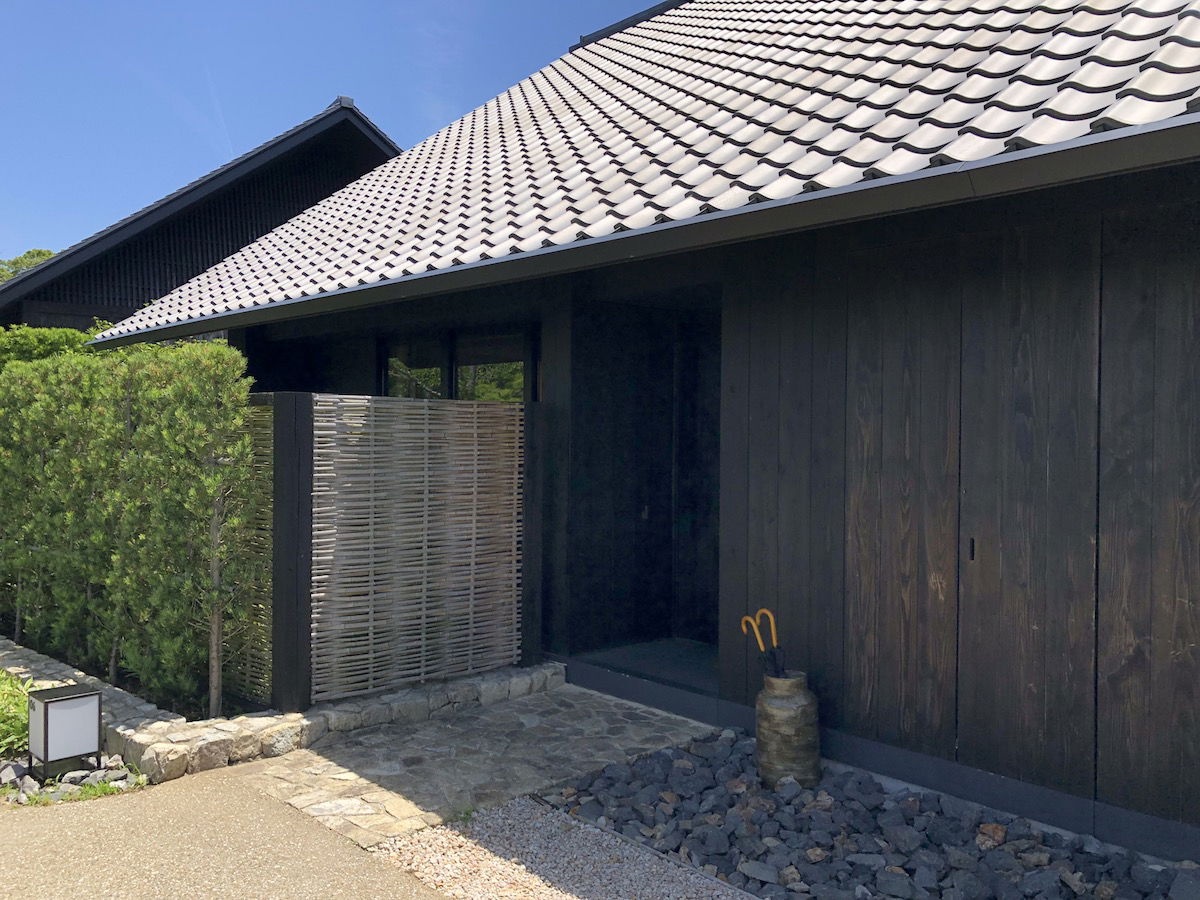 Amanemu room exterior
The room was advertised as measuring 1,065 square feet, though I suspect that includes the outdoor area.
The room was gorgeous, and definitely one of the highlights of the hotel. It was modern but felt appropriate for the area, with lots of Japanese influence.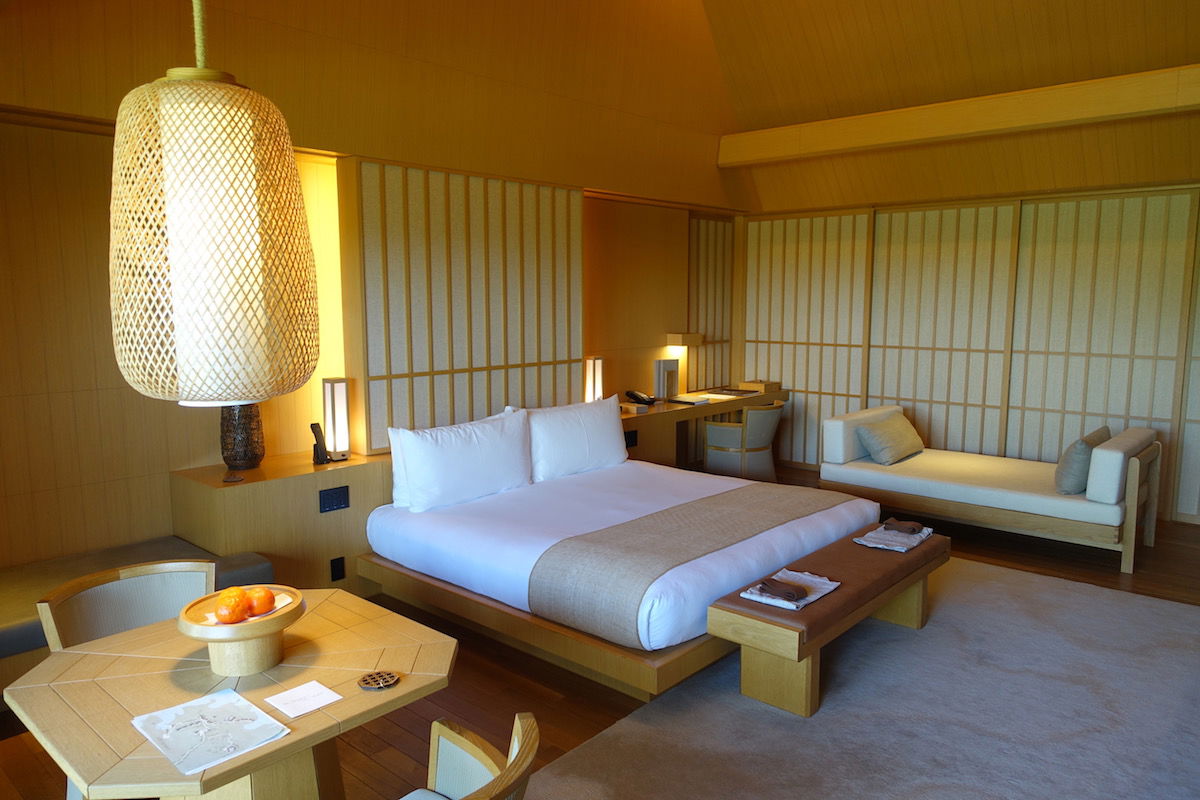 Amanemu bedroom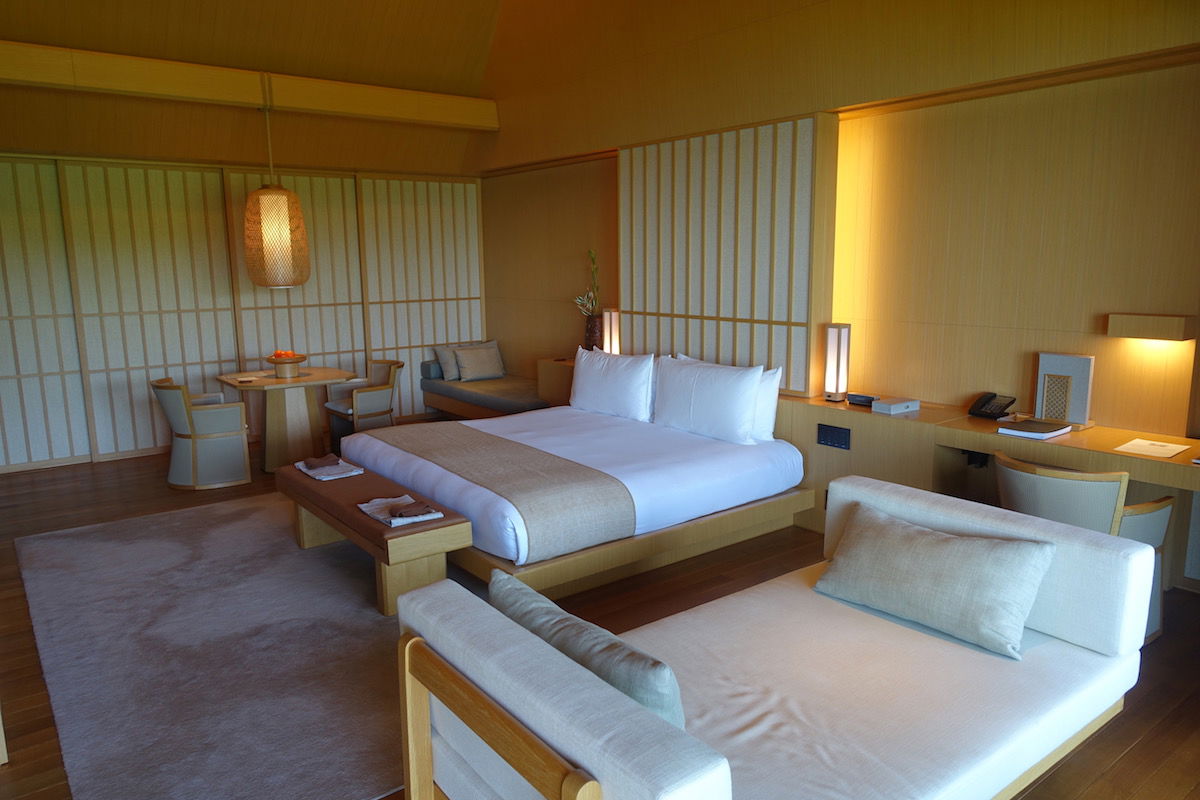 Amanemu room
While this was just one big room, it featured a couple of daybeds, a dining table, a desk, and more. The bed was also comfortable.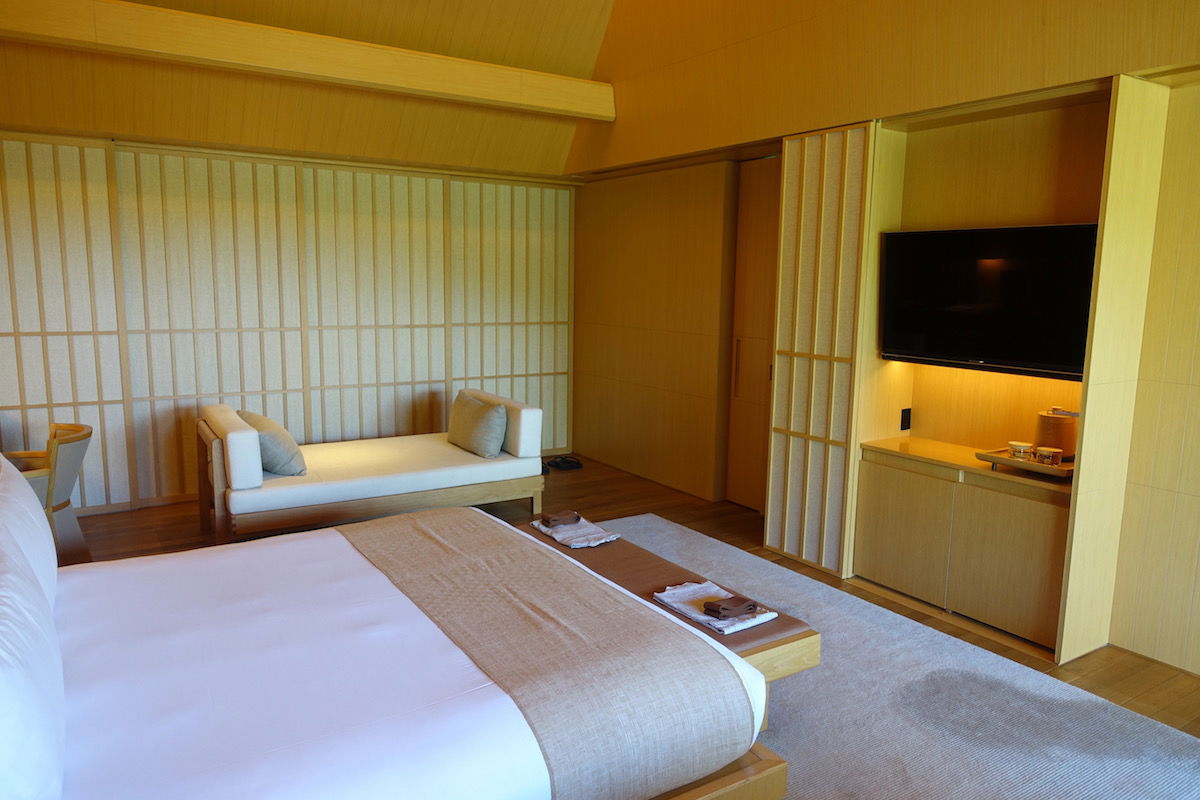 Amanemu room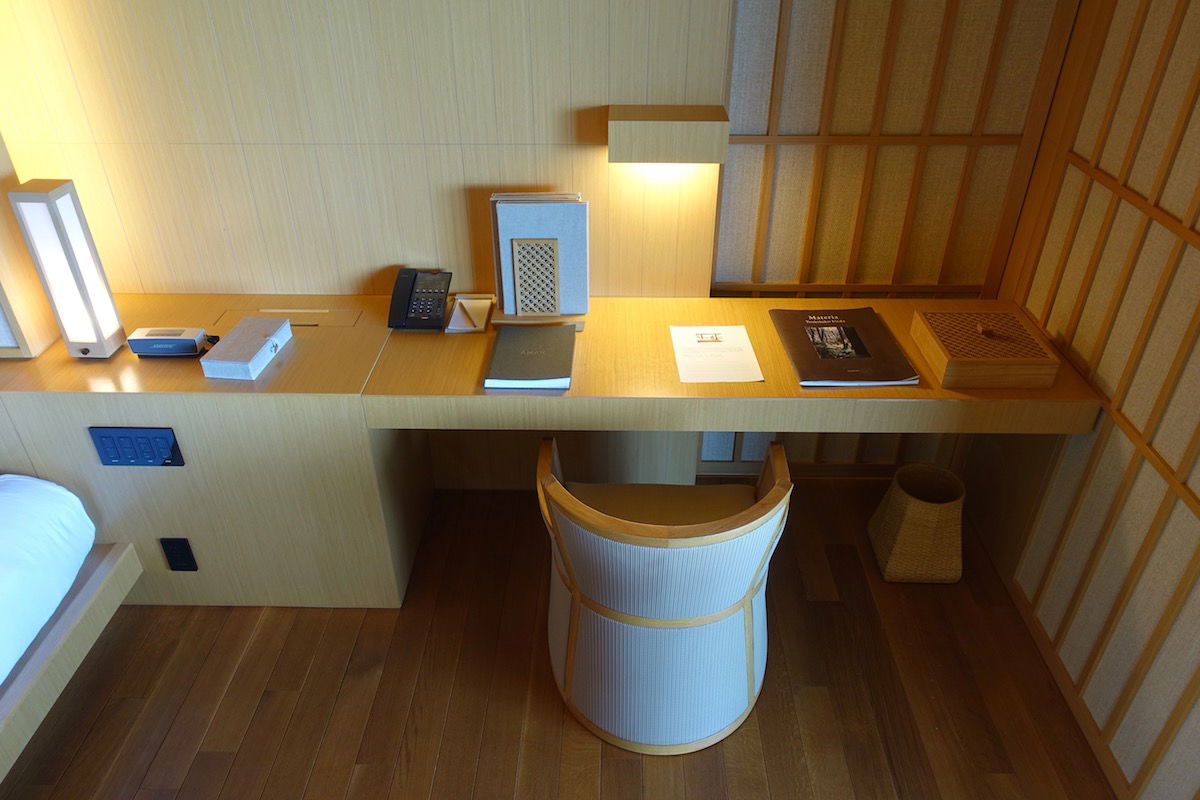 Amanemu in-room desk
As is the norm at Amans, there were some snacks in glass containers that were complimentary (rice crackers and cookies), and then the minibar non-alcoholic drinks were complimentary as well, along with the Nespresso machine.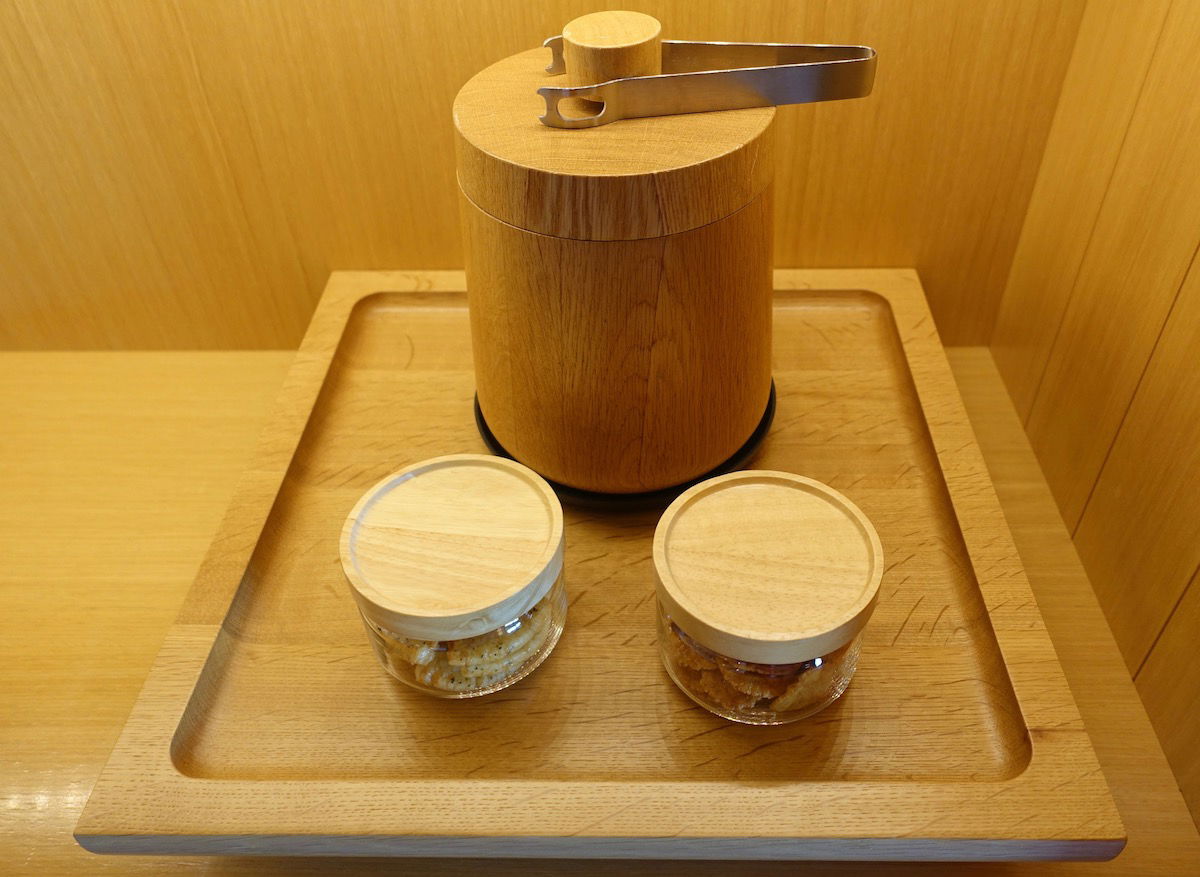 Amanemu in-room snacks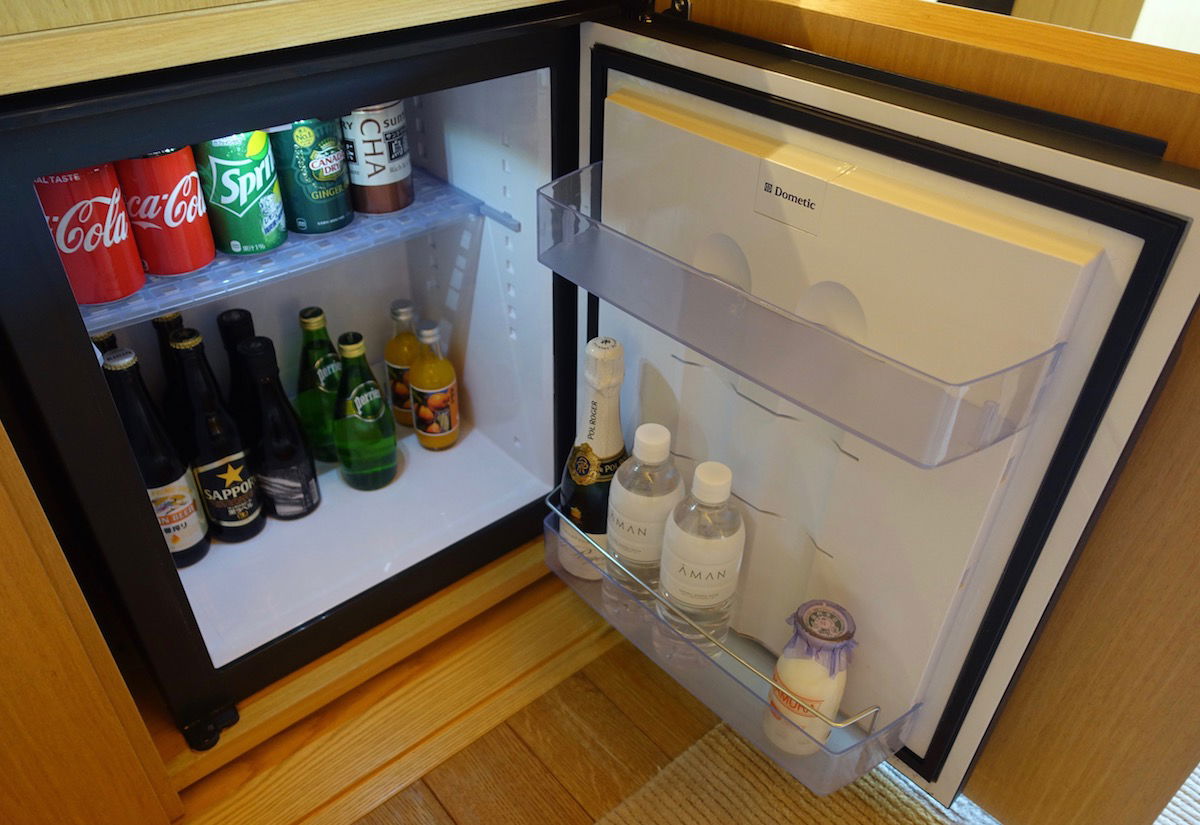 Amanemu in-room minibar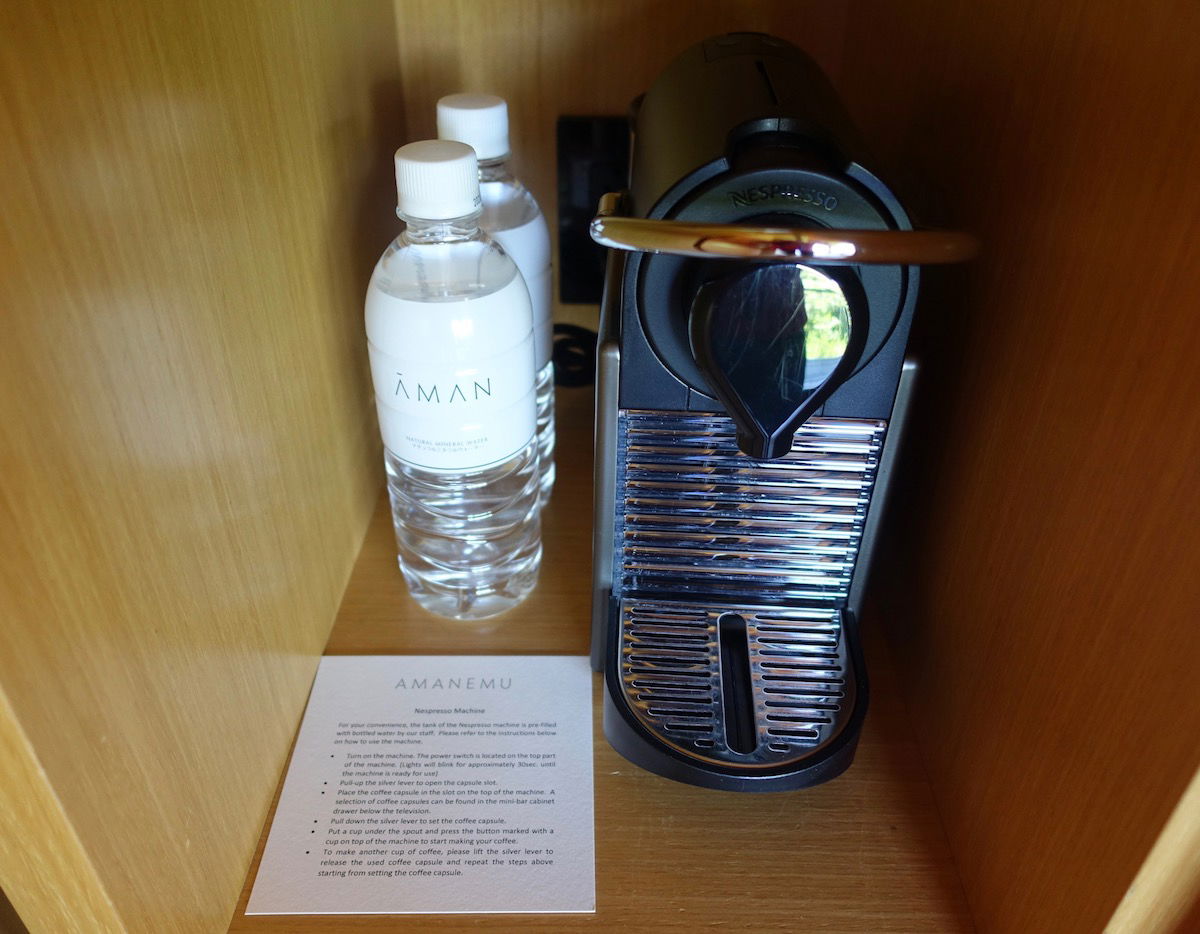 Amanemu Nespresso machine & bottled water
There were huge sliding doors on both sides of the room. On the back side you had the view, which was of Ago Bay. The outdoor area had a couple of daybeds and a table.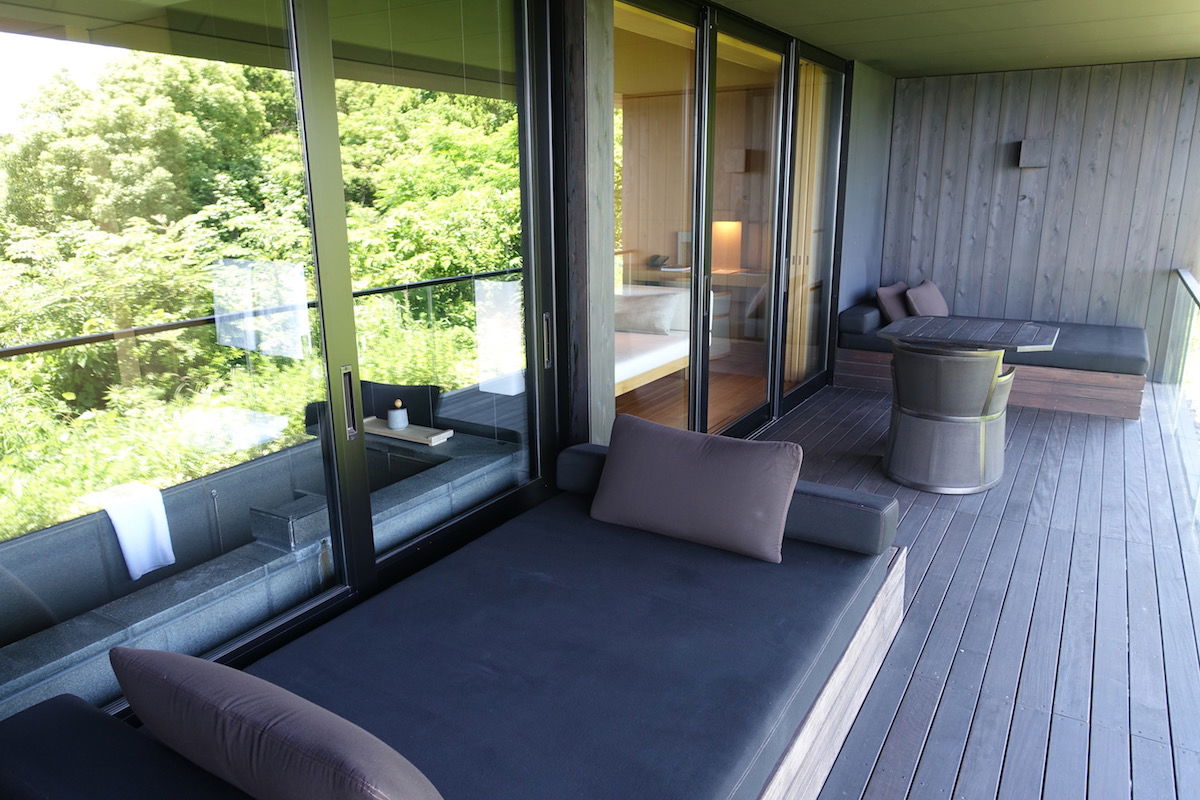 Amanemu room balcony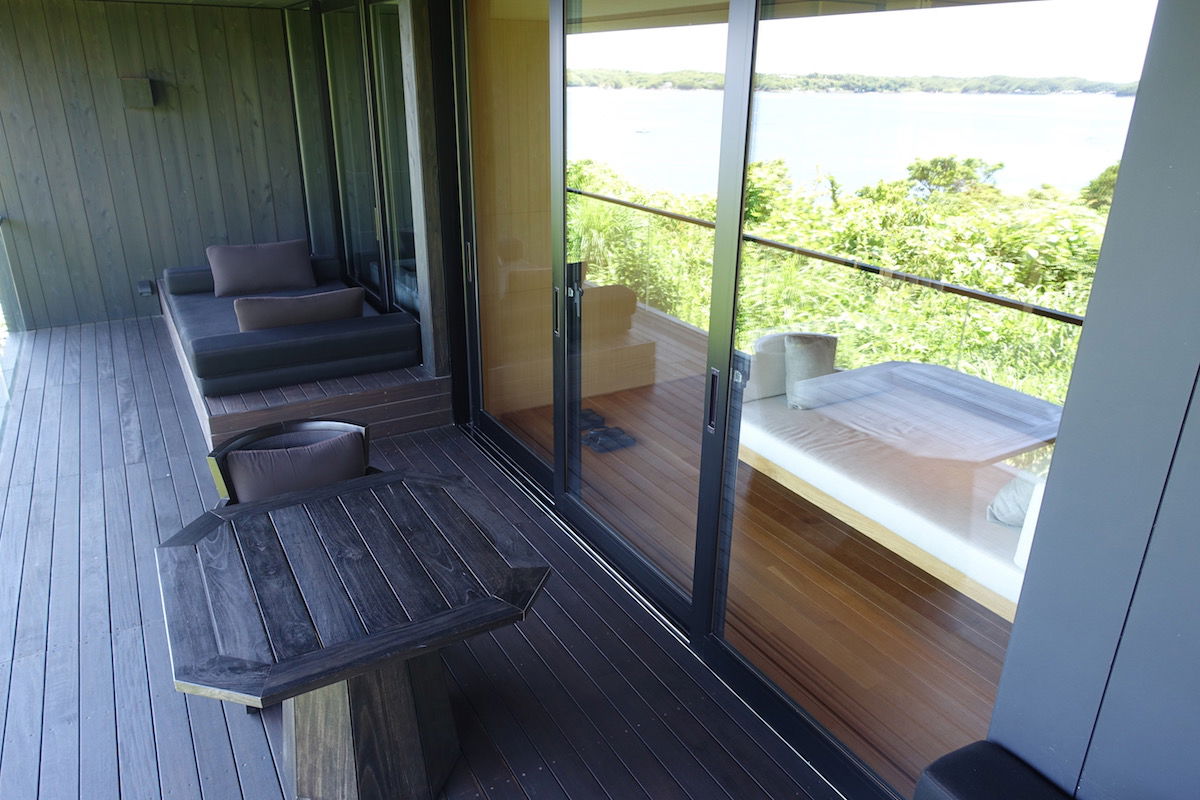 Amanemu room balcony
For an entry level room, we had a nice view of Ago Bay. Some rooms have nicer views, though I don't think the difference in views is that dramatic.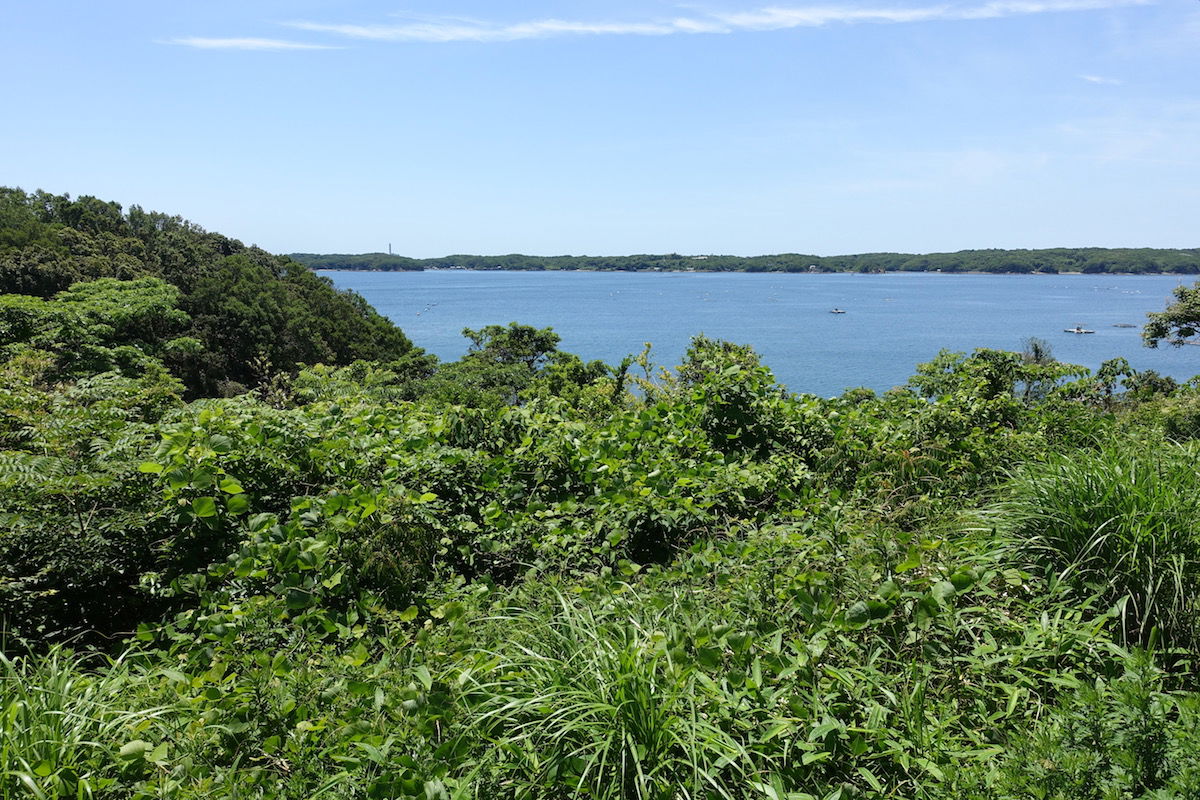 Amanemu room view
The front side the room just had a small area with rocks. Importantly there was lots of privacy, so you could open the shades but still have privacy.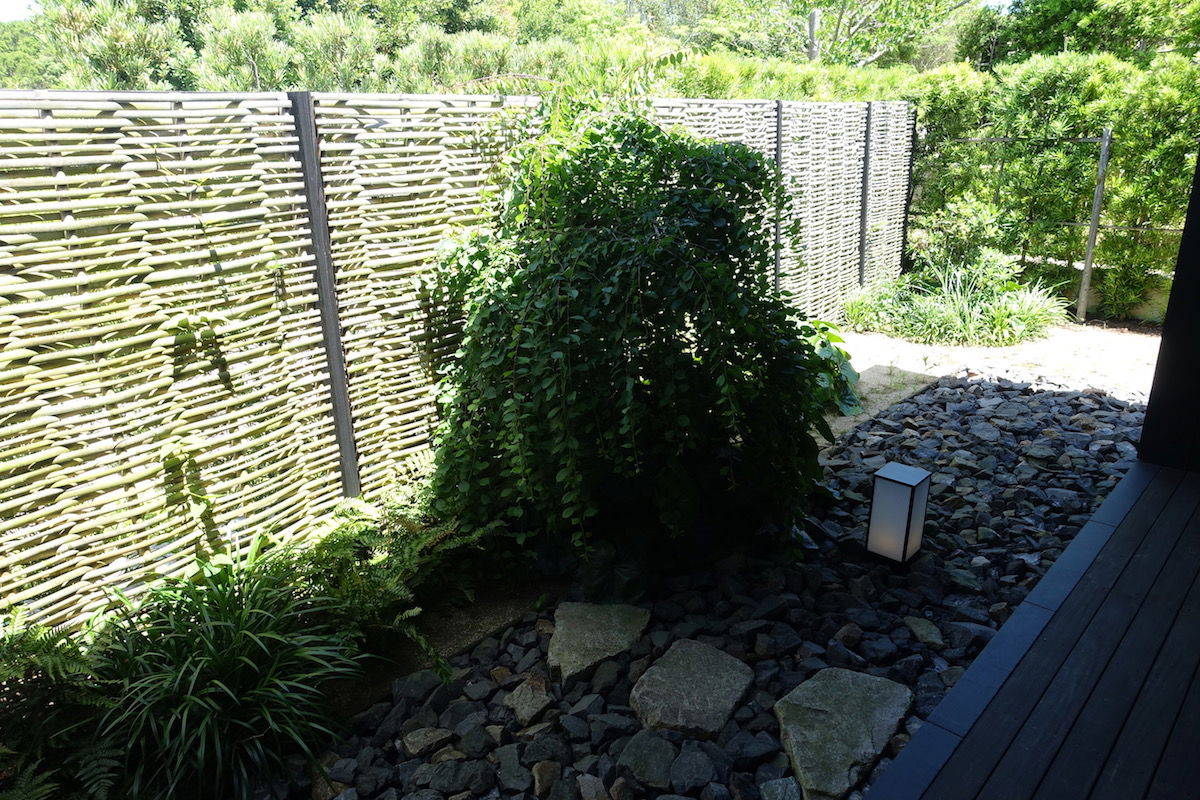 Amanemu front side of room view
Next to the room was the bathroom, which had double sinks, a walk-in shower, a bathtub, a vanity, a toilet, and a large closet.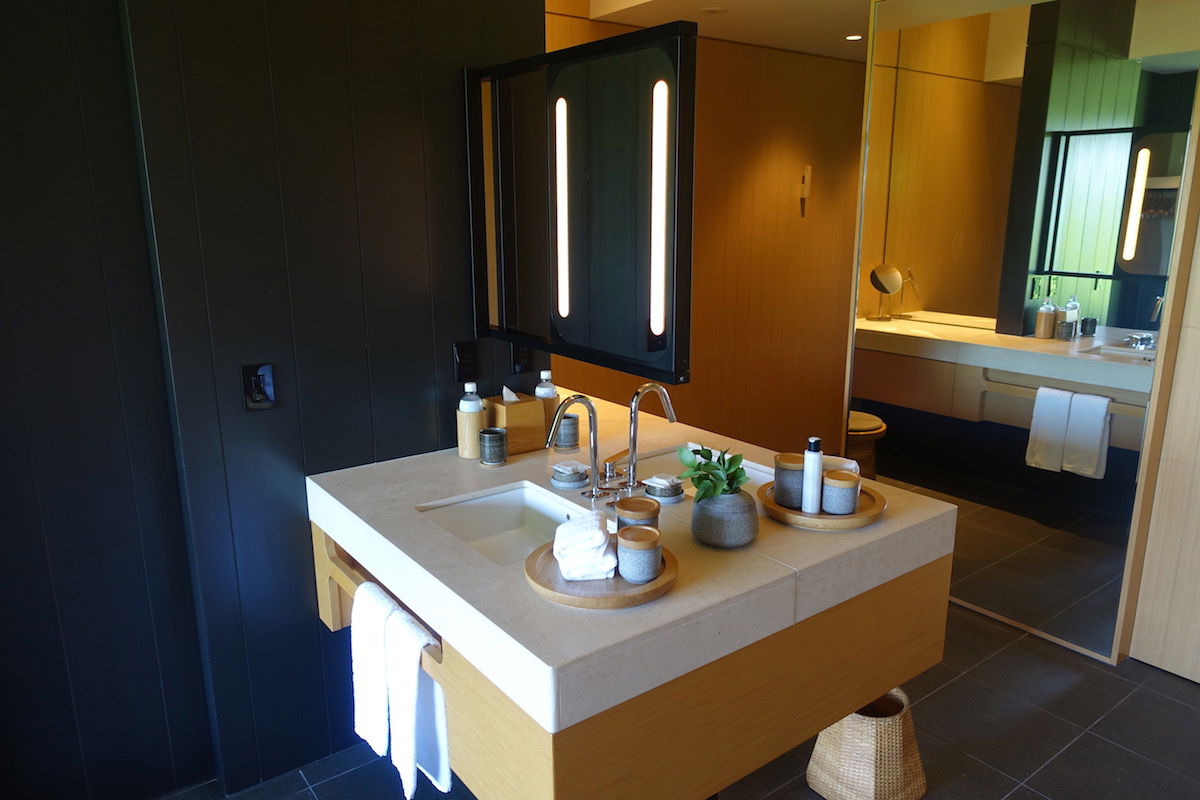 Amanemu bathroom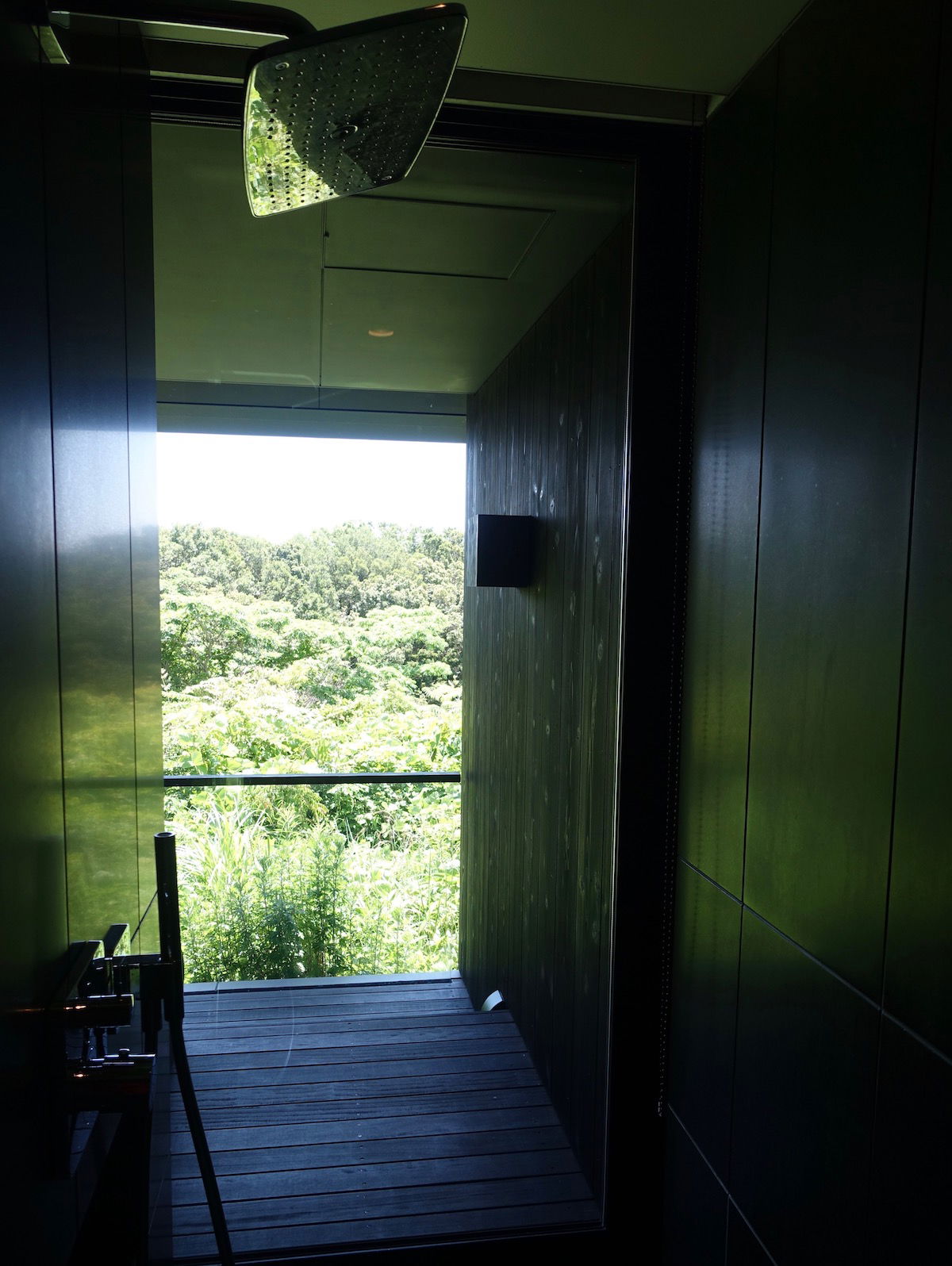 Amanemu shower
The bathtub was just glorious, and had water from the hot springs.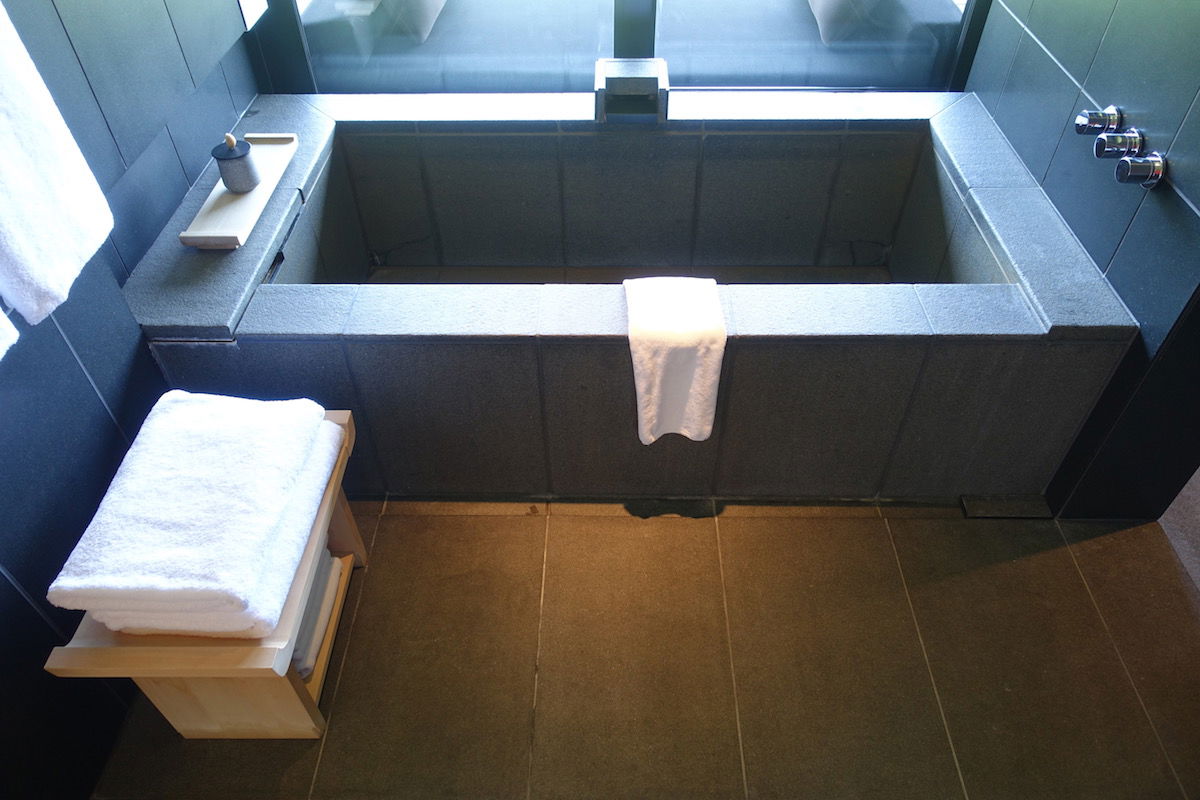 Amanemu bathtub
Toiletries were in reusable plastic containers (usually Amans have toiletries in ceramic containers, in my experience).

Amanemu toiletries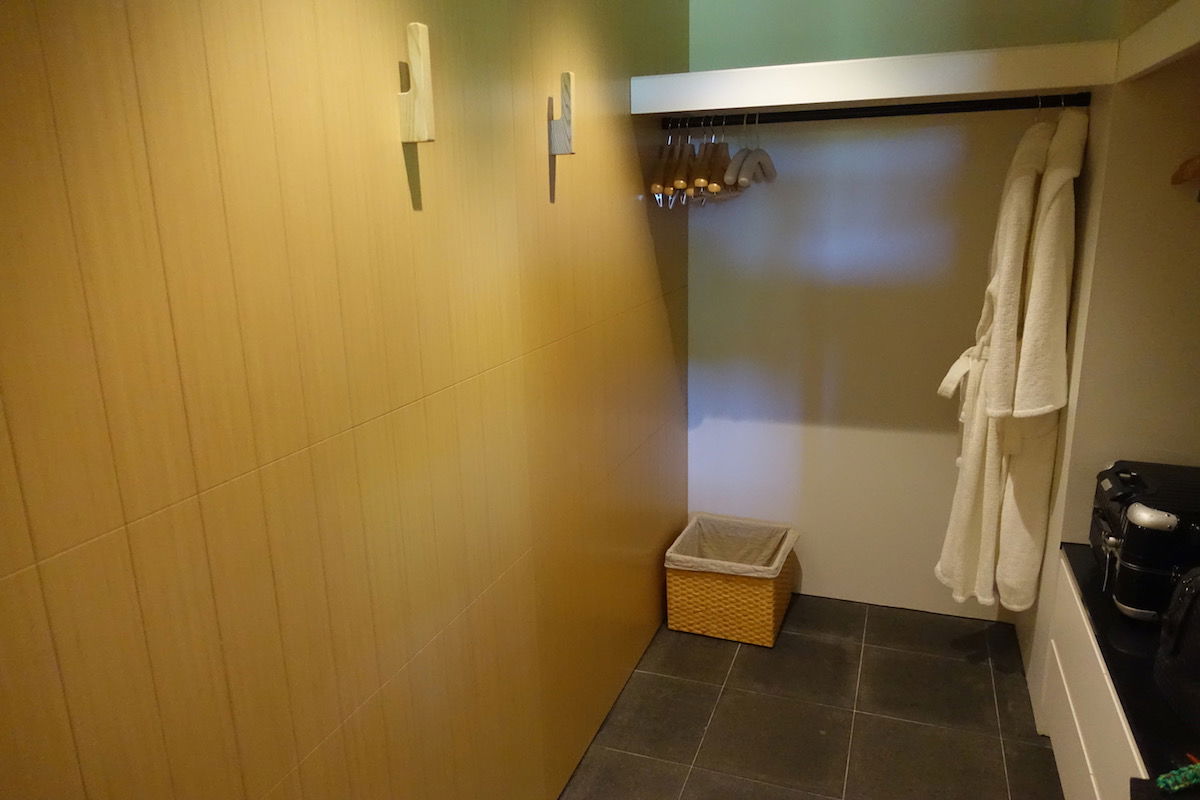 Amanemu closet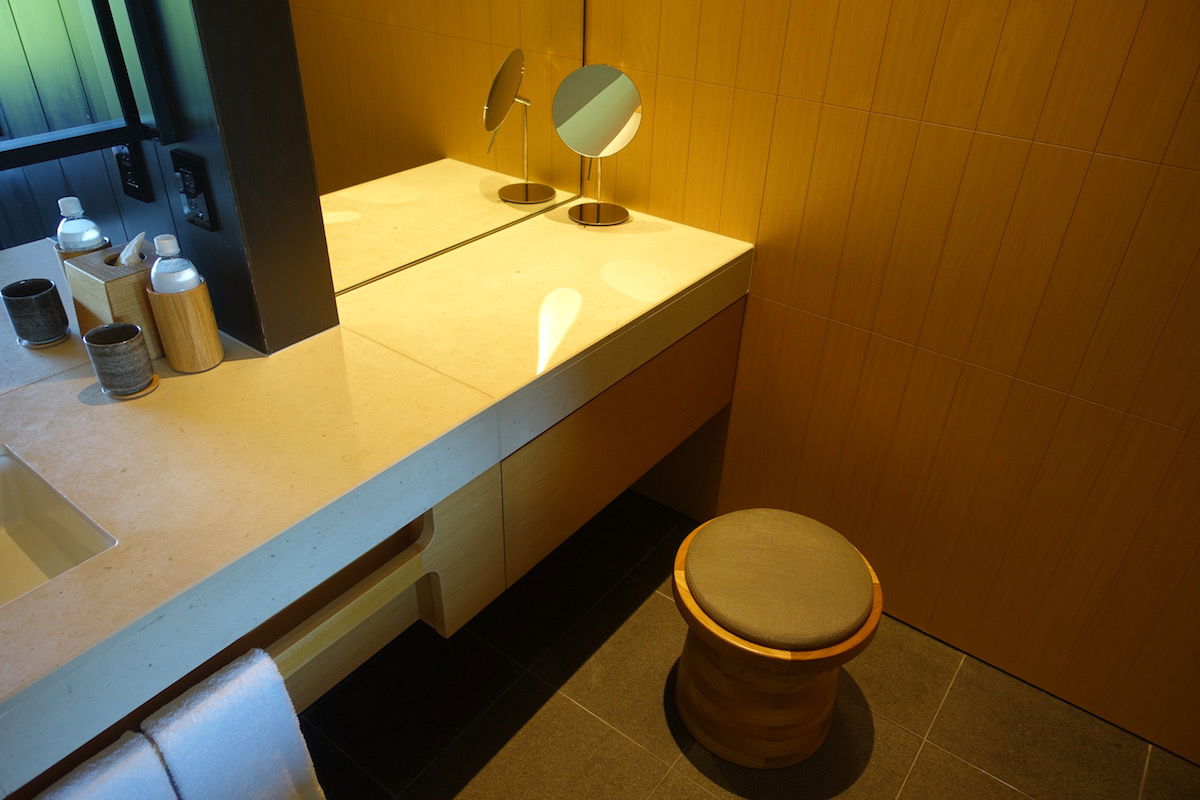 Amanemu vanity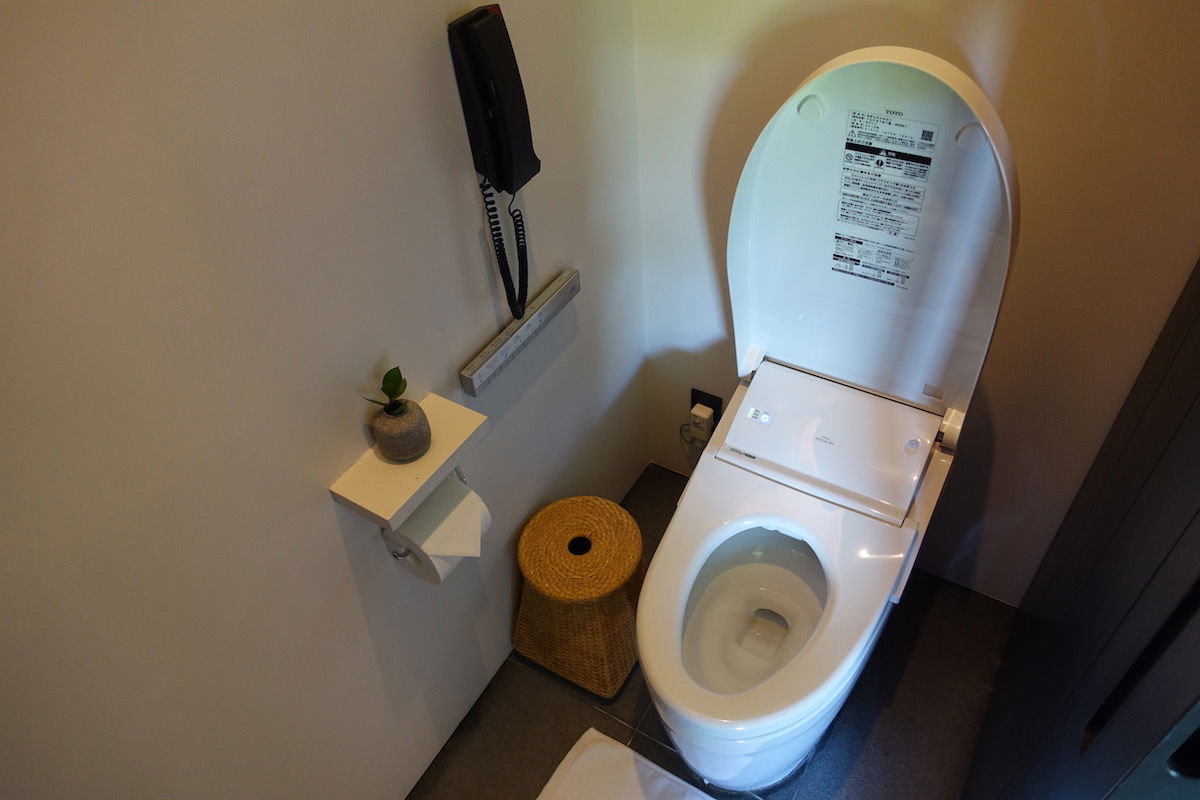 Amanemu toilet
So yeah, I have nothing but good things to say about the room — it was beautifully designed, spacious, and Wi-Fi was fast and free.
Amanemu restaurant & bar
The hotel has a single restaurant and bar, located just a short walk from our room. Based on all of our research, Shima doesn't have much in the way of good restaurants, and based on the guests we saw, it seemed like most people had breakfast (7AM-10:30AM), lunch (12PM-2:30PM), and dinner (6PM-10:30PM) here.
The good news is that the restaurant was beautiful.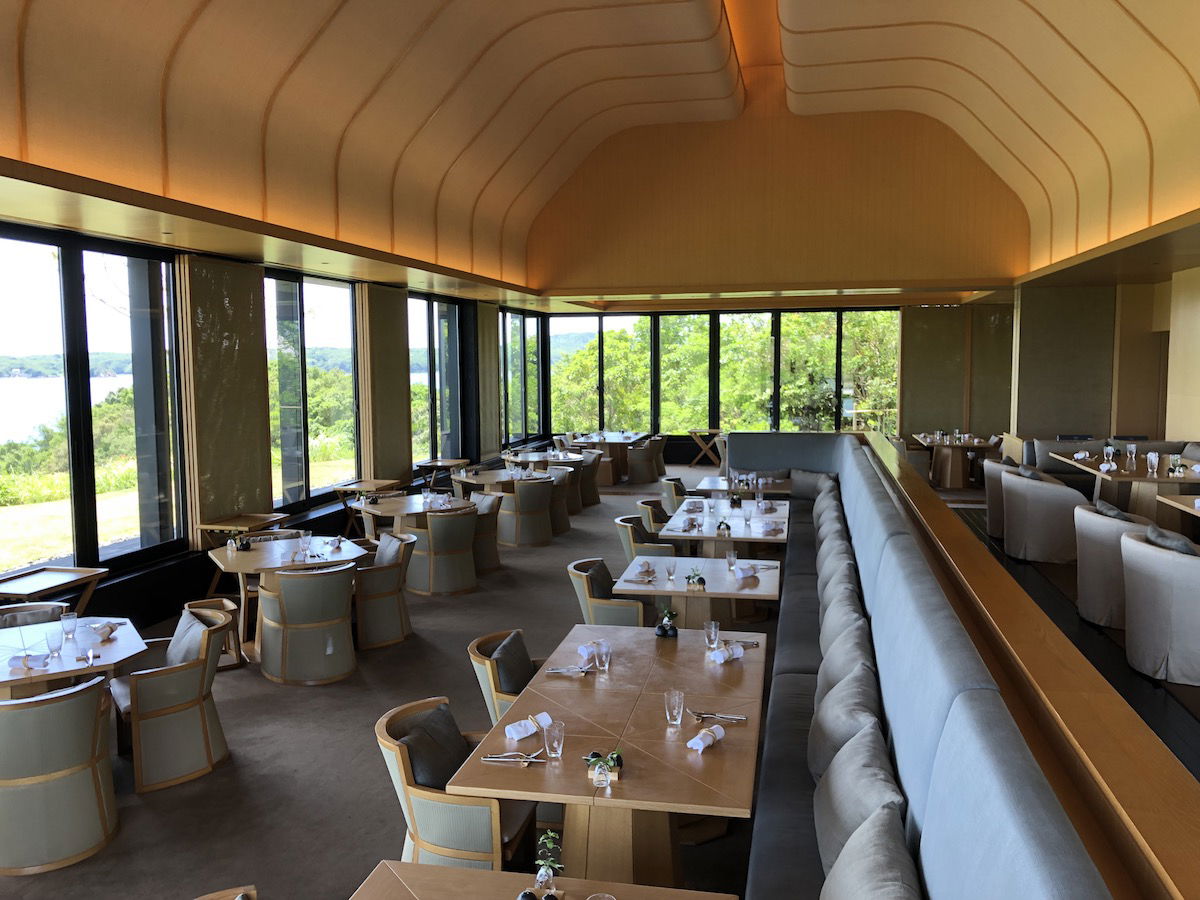 Amanemu restaurant

Amanemu restaurant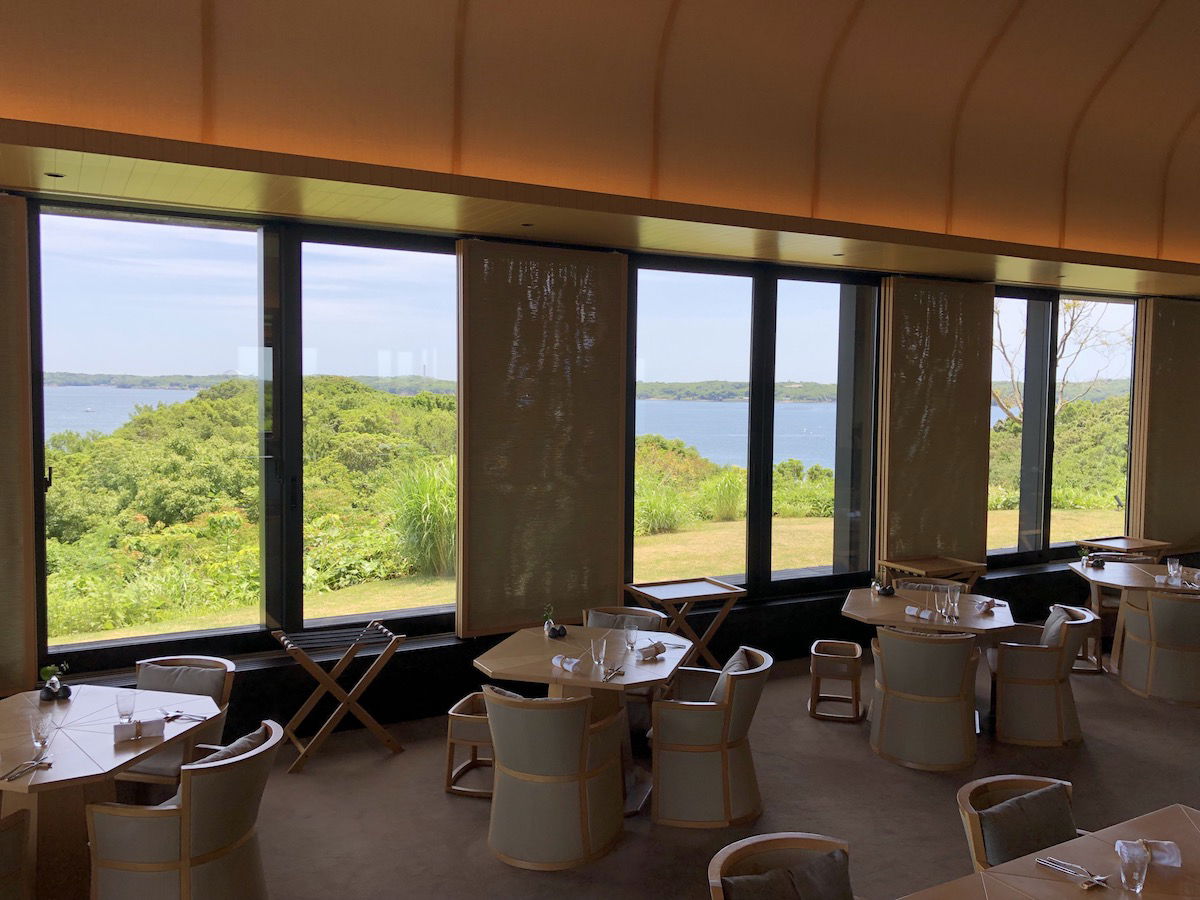 Amanemu restaurant
Then in the building next to the restaurant was a bar area, which was open daily from 11AM until 12AM.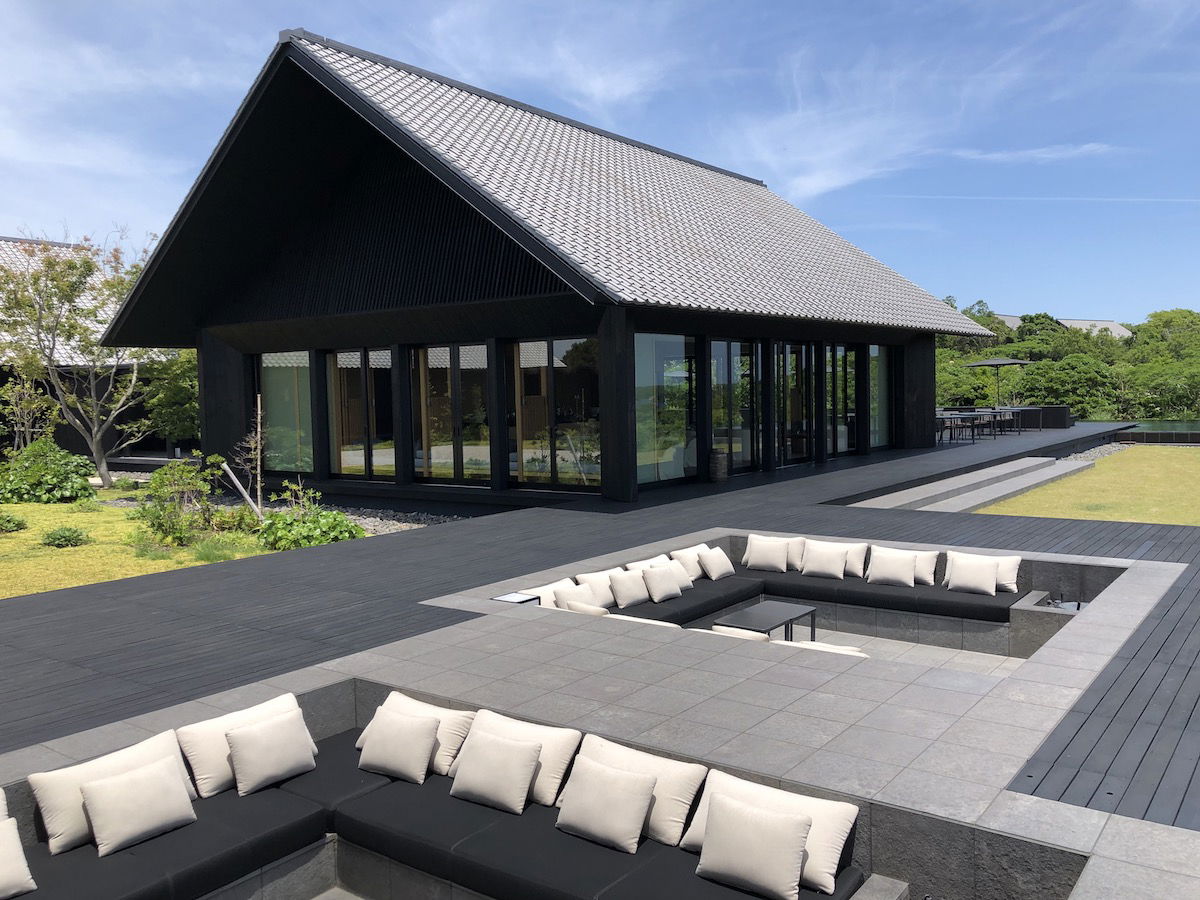 Amanemu bar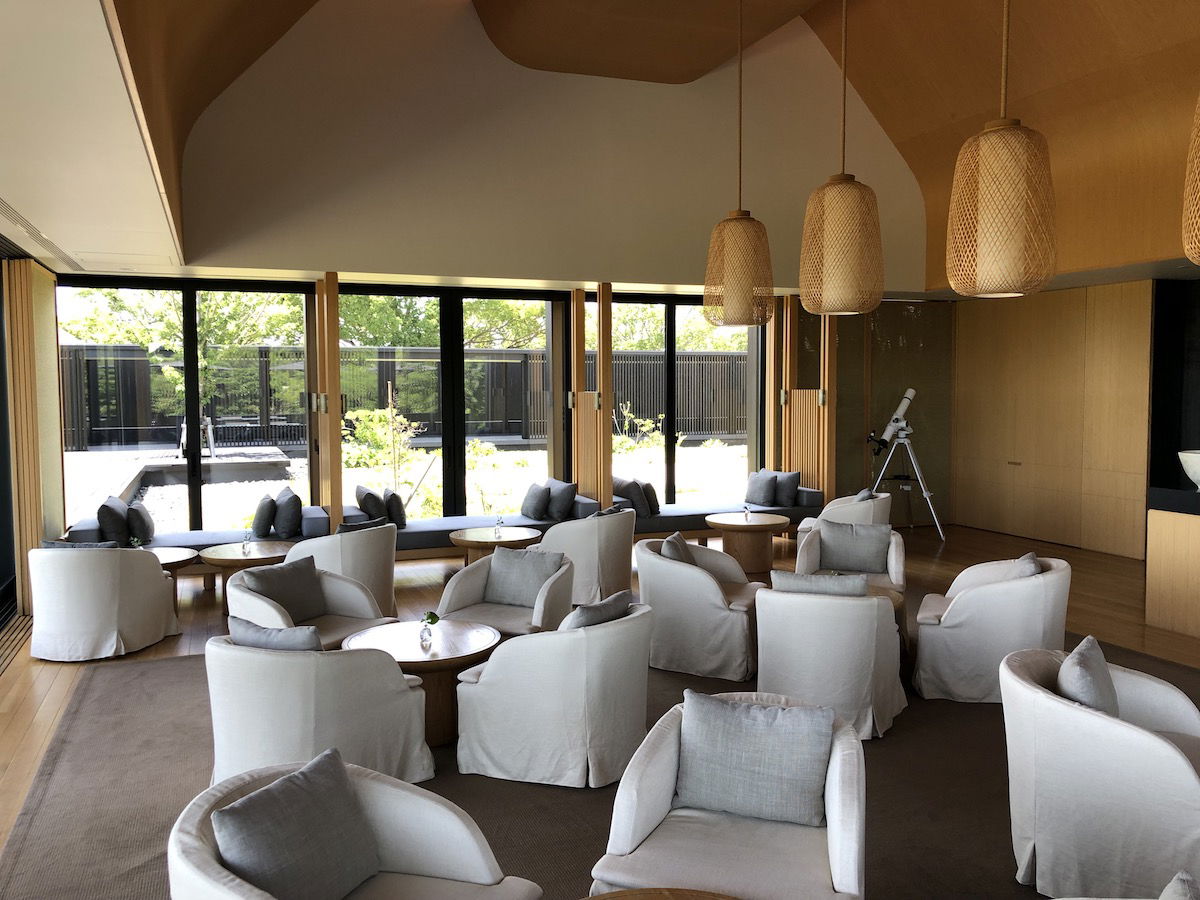 Amanemu bar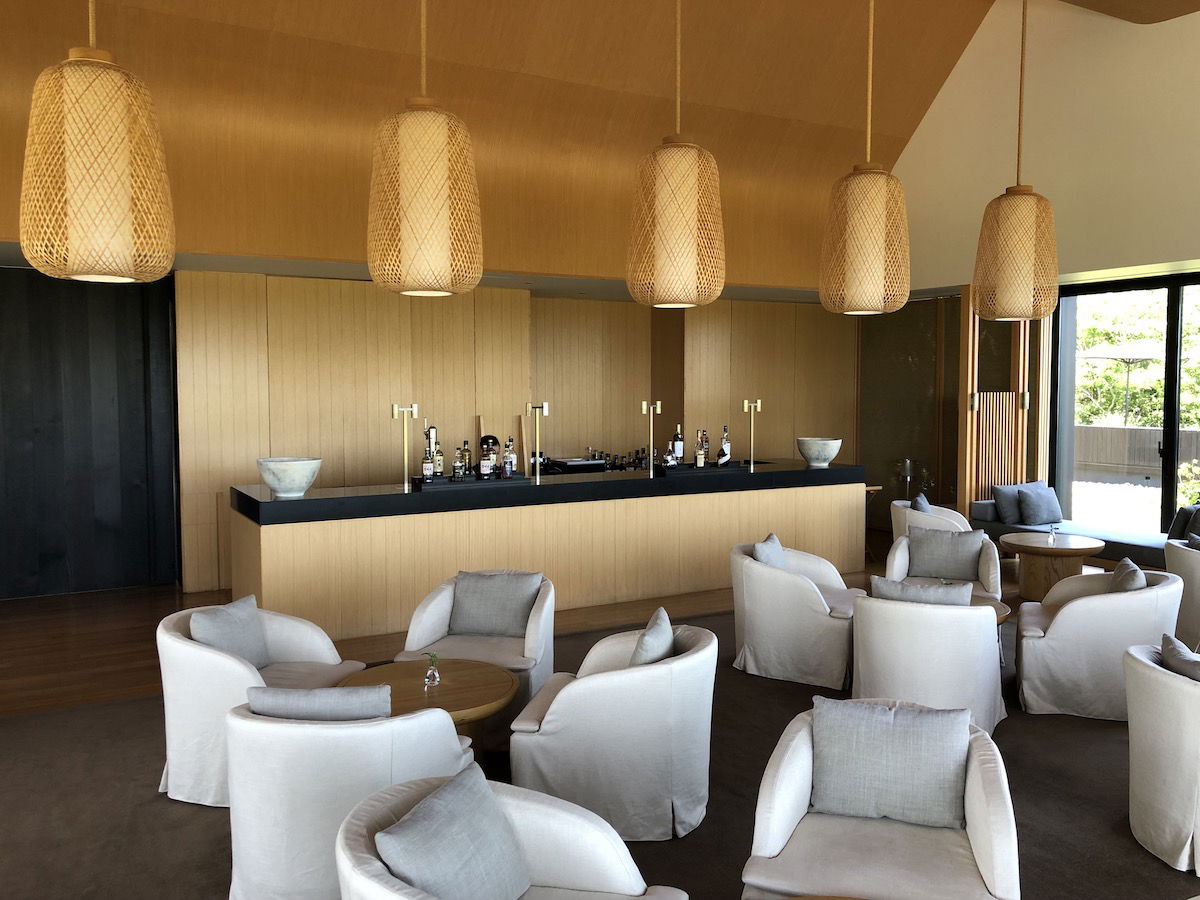 Amanemu bar
There were a few outdoor tables at the bar, and if you asked nicely they'd serve you lunch there, if you wanted a change of scenery.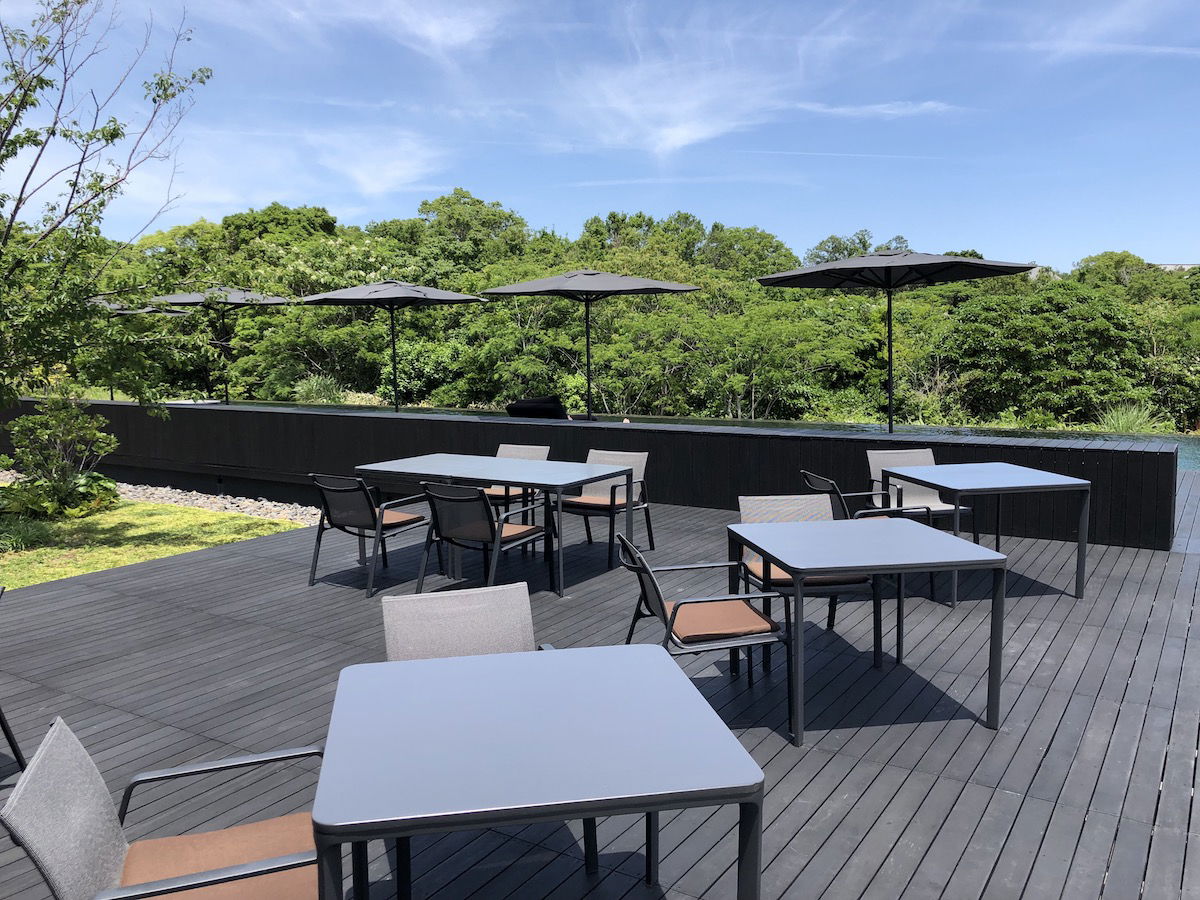 Amanemu outdoor restaurant
There were also two outdoor areas where you could have drinks, and they even had fire pits.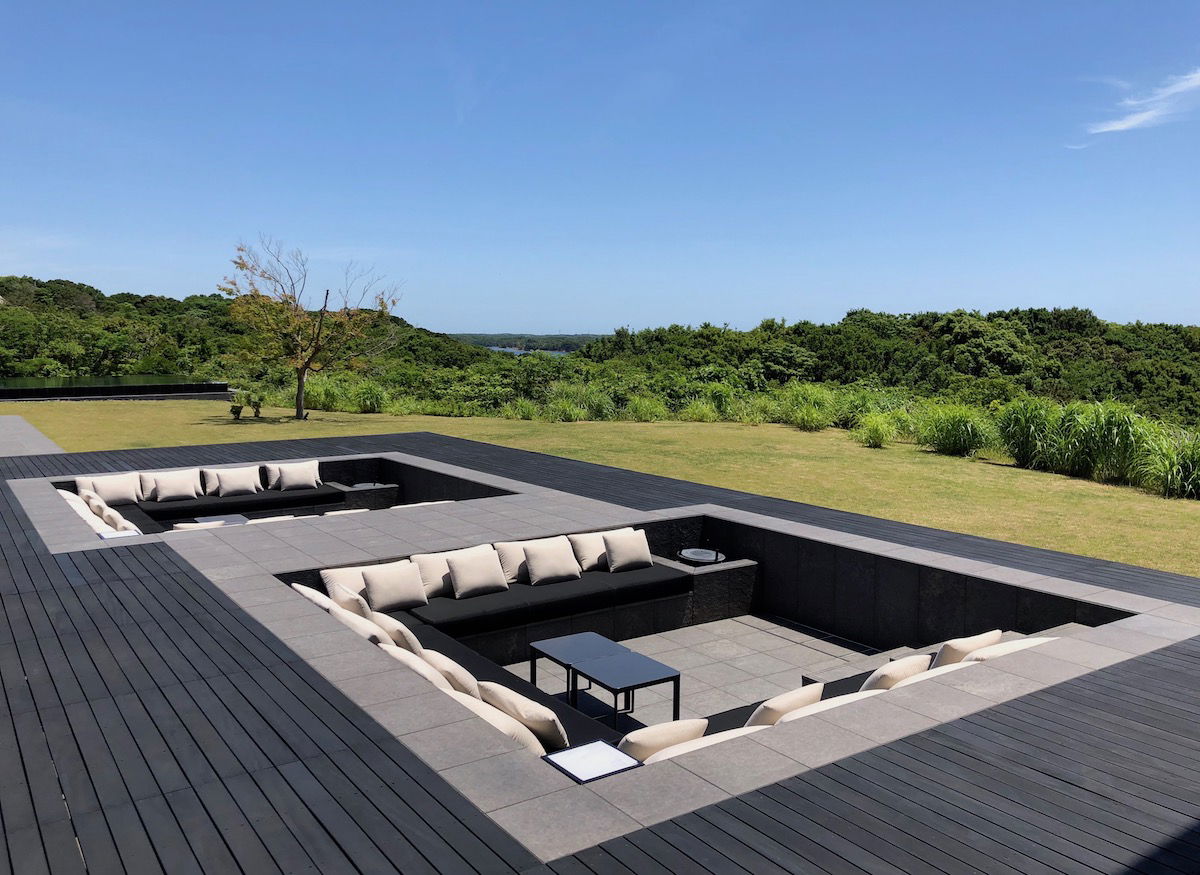 Amanemu bar
As someone who always notices ambient noise, what drove me nuts was that neither the restaurant nor the bar ever had any music or anything. Amans often bring in great local artists to perfect (heck, after this we went to the Ritz-Carlton Tokyo, where they had a harpist in the club lounge for afternoon tea).
But it was just total silence in the restaurant, at breakfast, lunch, and dinner. Often we had the restaurant to ourselves for most of lunch, and it's just a bit awkward to dine in an environment where you could hear a pin drop.
Service in the restaurant was well intentioned and professional, but was so serious. I felt like nobody was showing any personality. Between that and the lack of noise, I couldn't help but feel like the restaurant had a somber mood more than anything.
On to the actual food….
Breakfast
Breakfast was included in our room rate. Every other Aman I've stayed at basically lets you order whatever you'd like off a huge menu, so you can mix-and-match. At this property they had set menus — you had your choice of two Japanese breakfasts and two American breakfasts.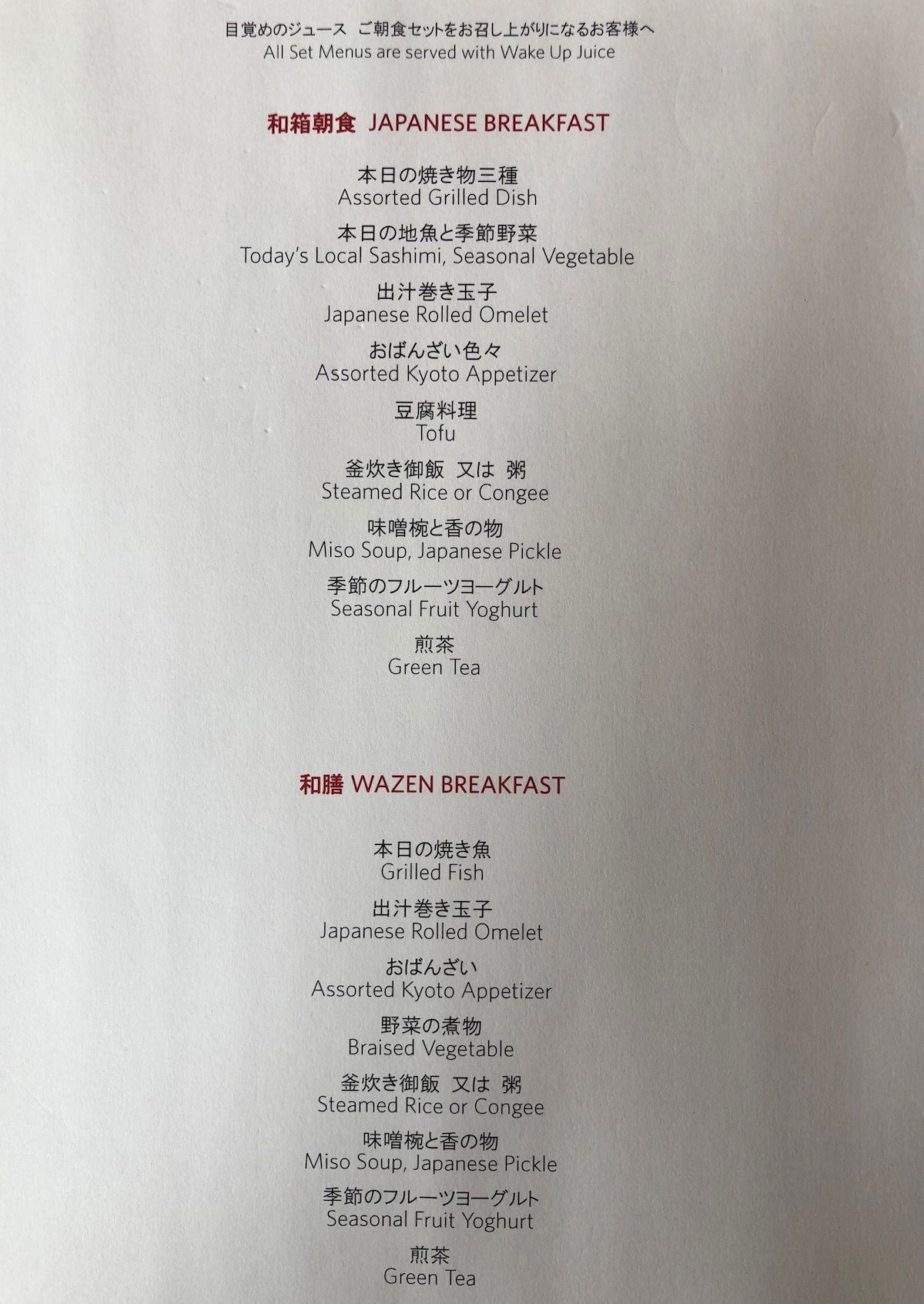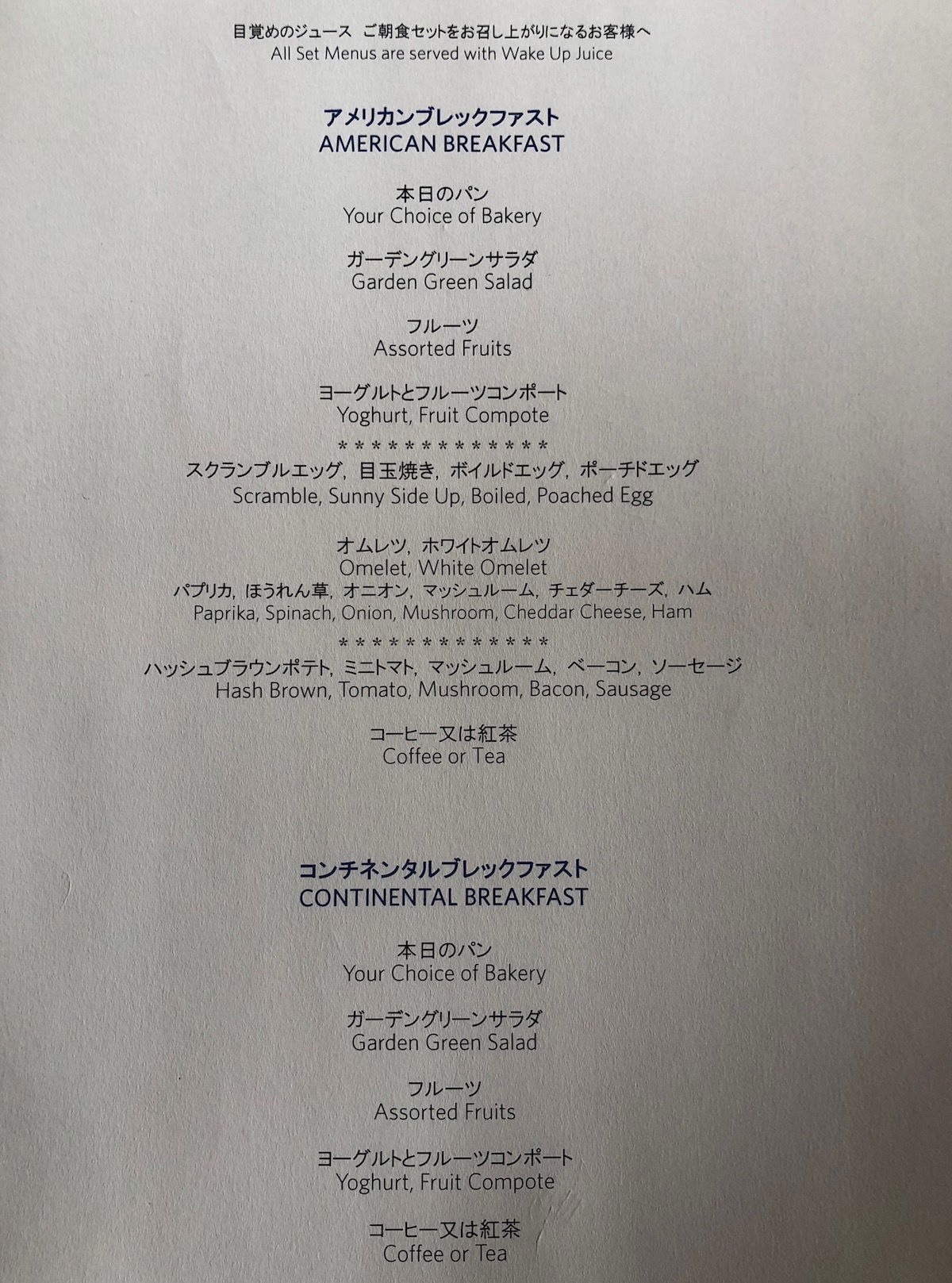 Twice I had the Japanese breakfast, which sure was a feast.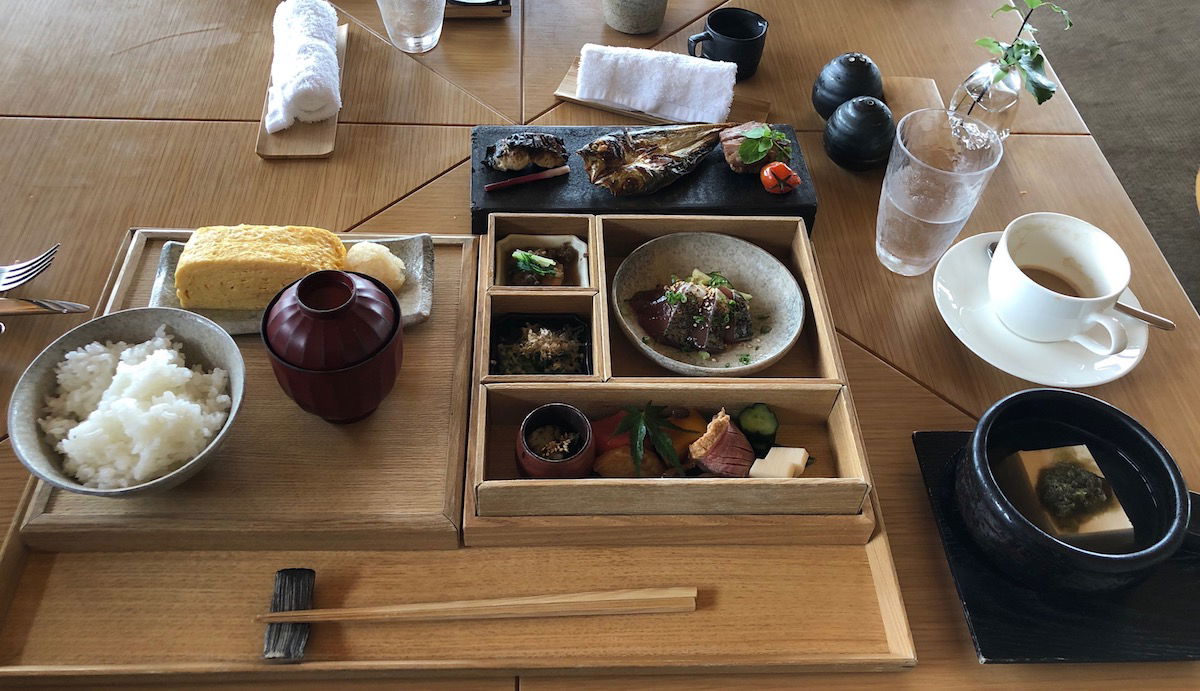 Amanemu Japanese breakfast
Interestingly the Japanese breakfast came with dessert, while the American breakfast didn't.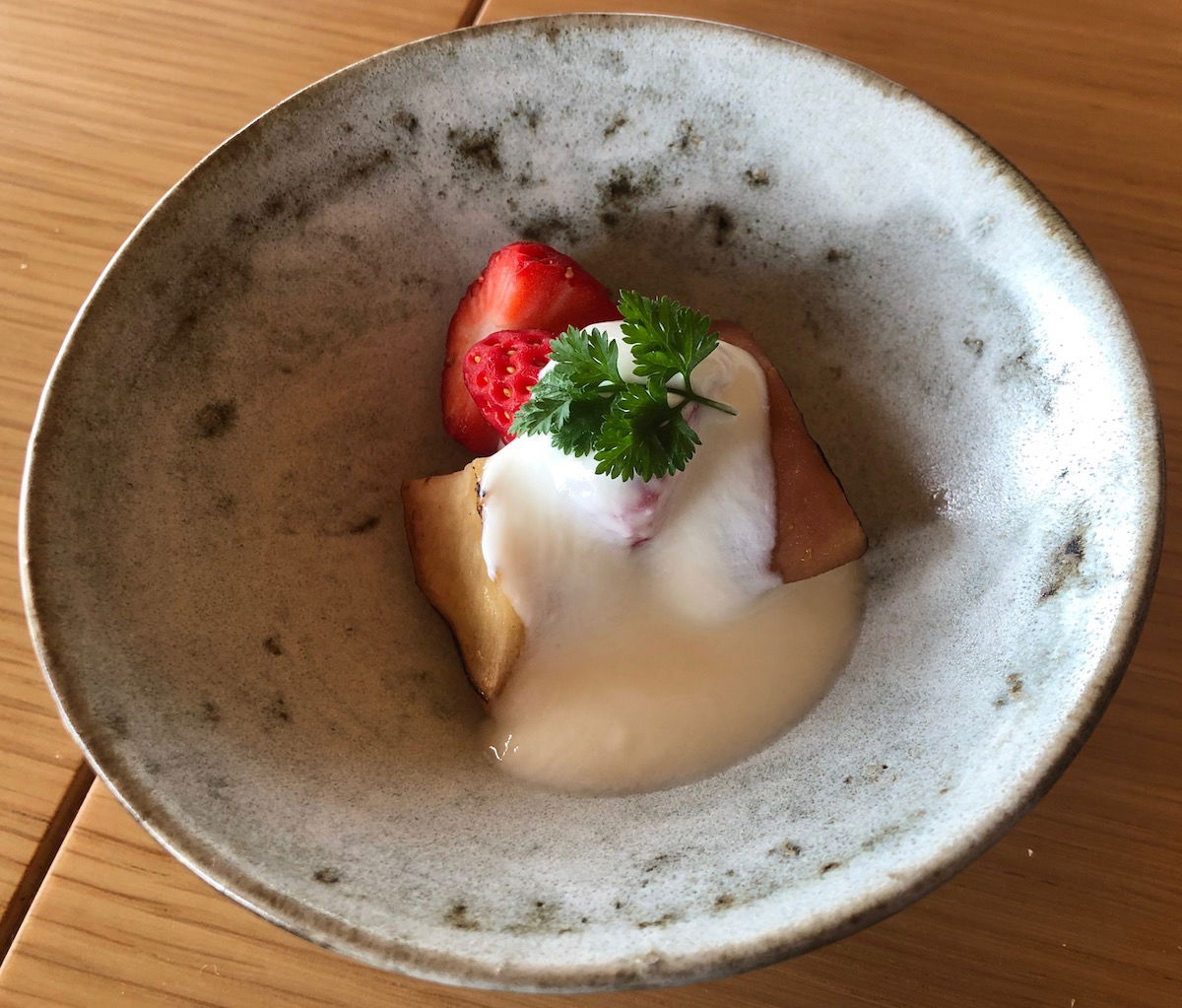 Amanemu Japanese breakfast dessert
The American breakfast wasn't exactly what I'd call an American breakfast (offering salad seems like a very Japanese take on an American breakfast), but was pretty good nonetheless. With that they rolled out a trolley that had the salad and fruit, and then brought out eggs separately.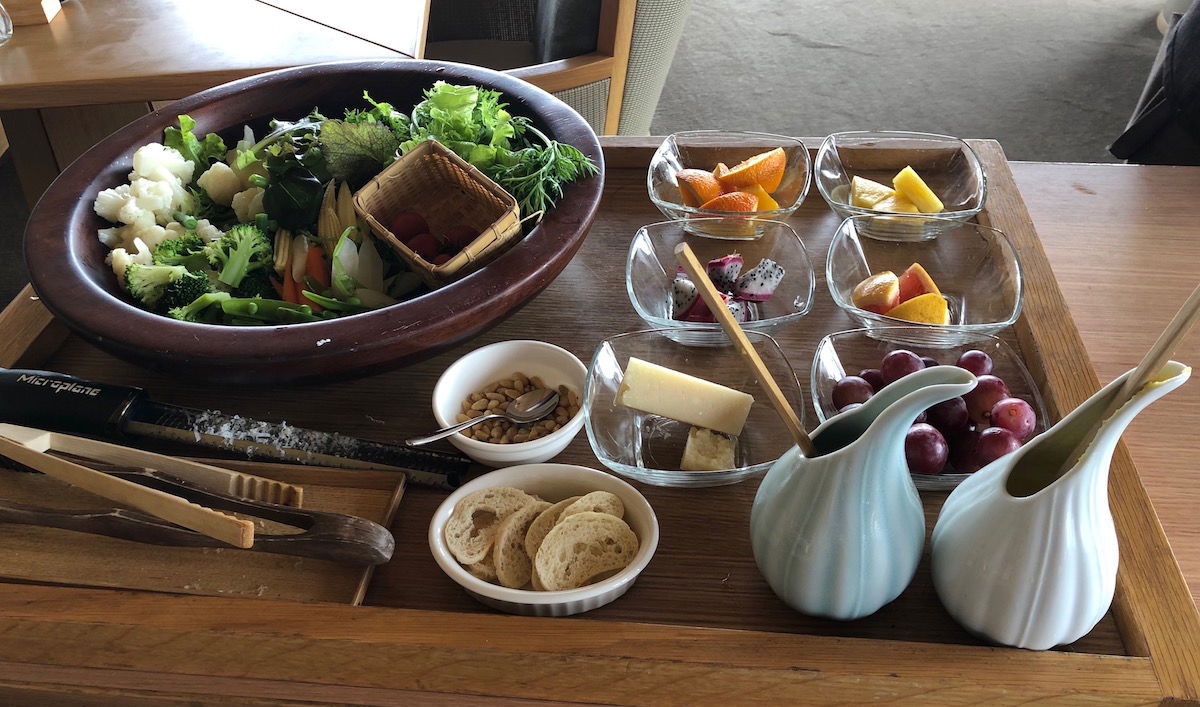 Amanemu American breakfast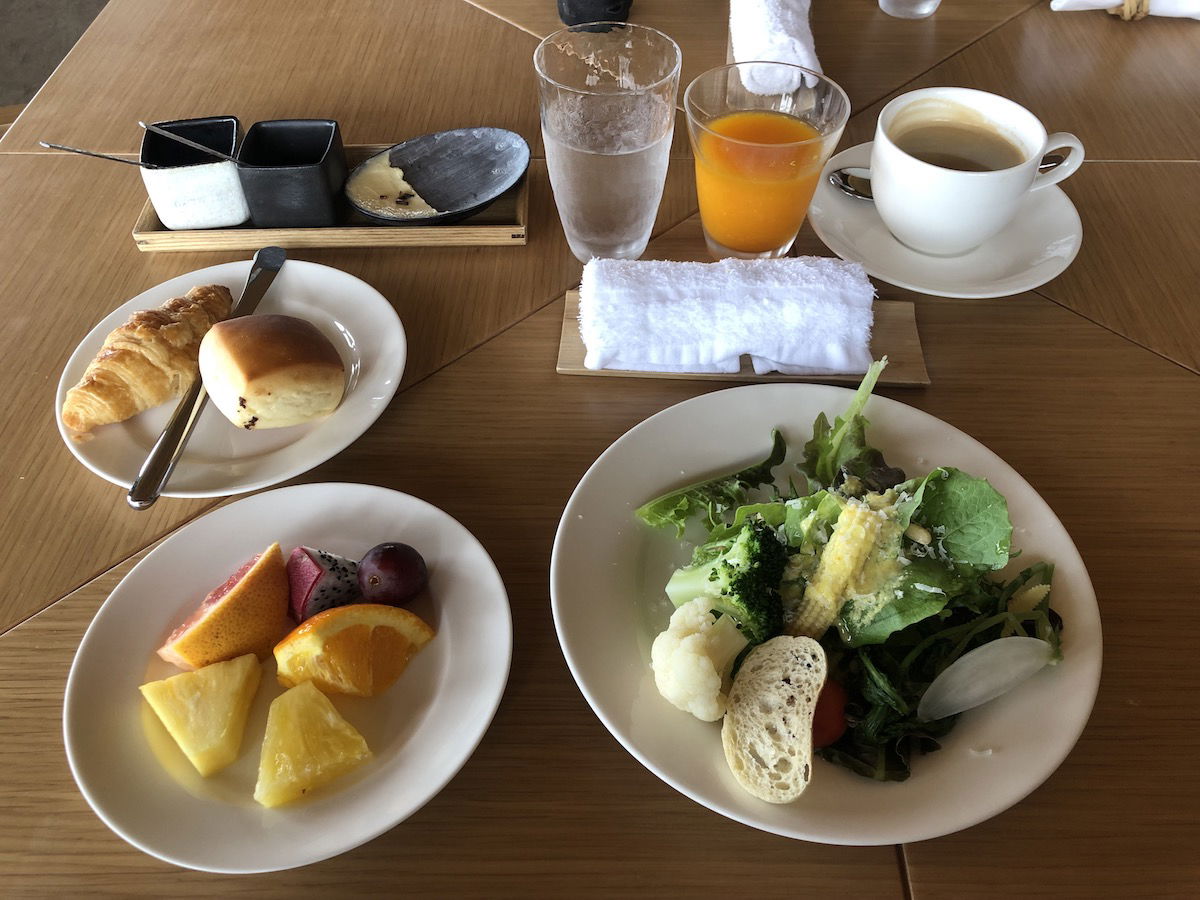 Amanemu American breakfast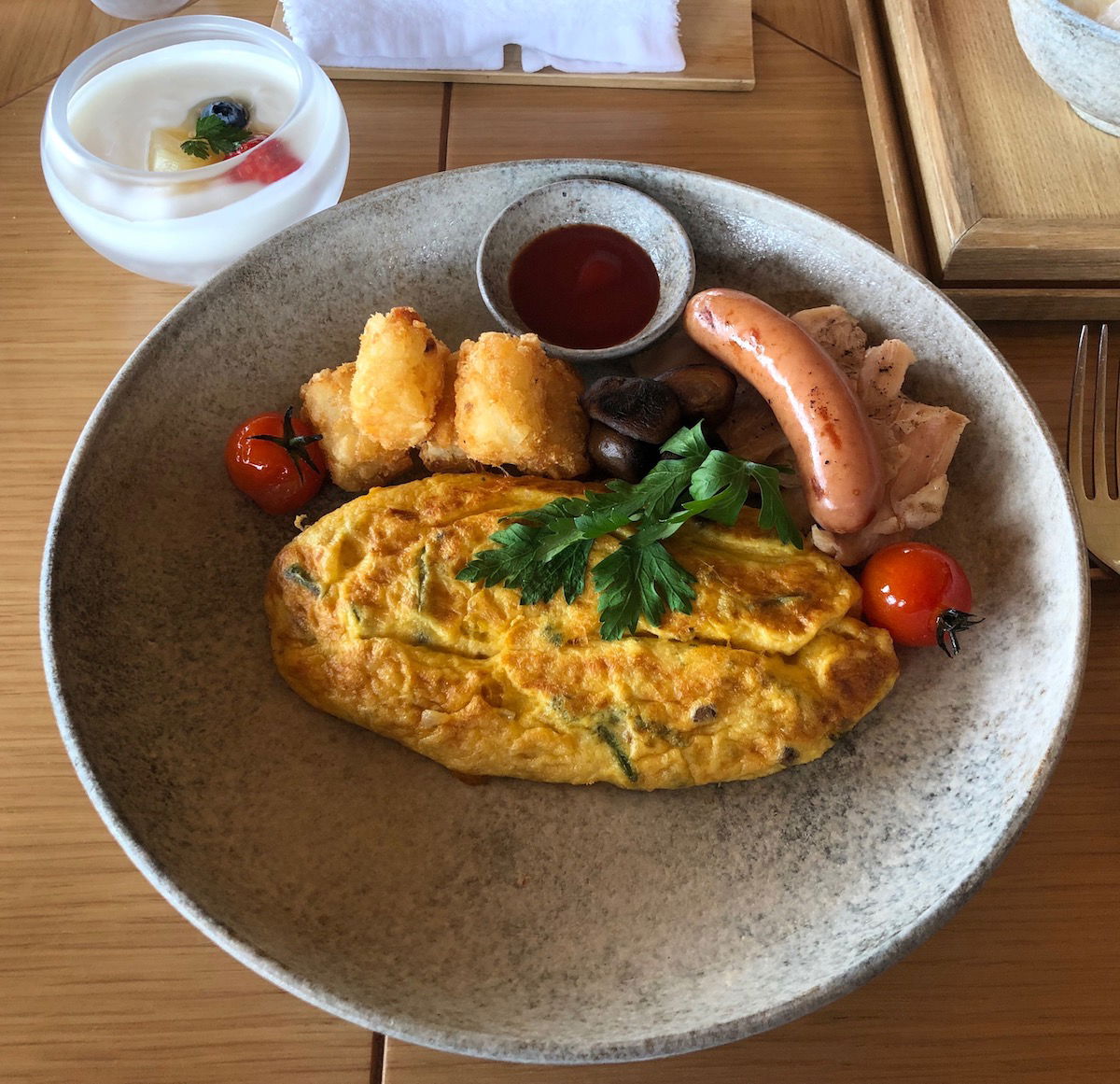 Amanemu American breakfast
While breakfast was plentiful and good, I do wish there would have been more of an option to customize.
Lunch
Lunch was also served in the restaurant, and the menu read as follows (one USD is 106 JPY, and the below pricing doesn't include a 23% tax and service charge):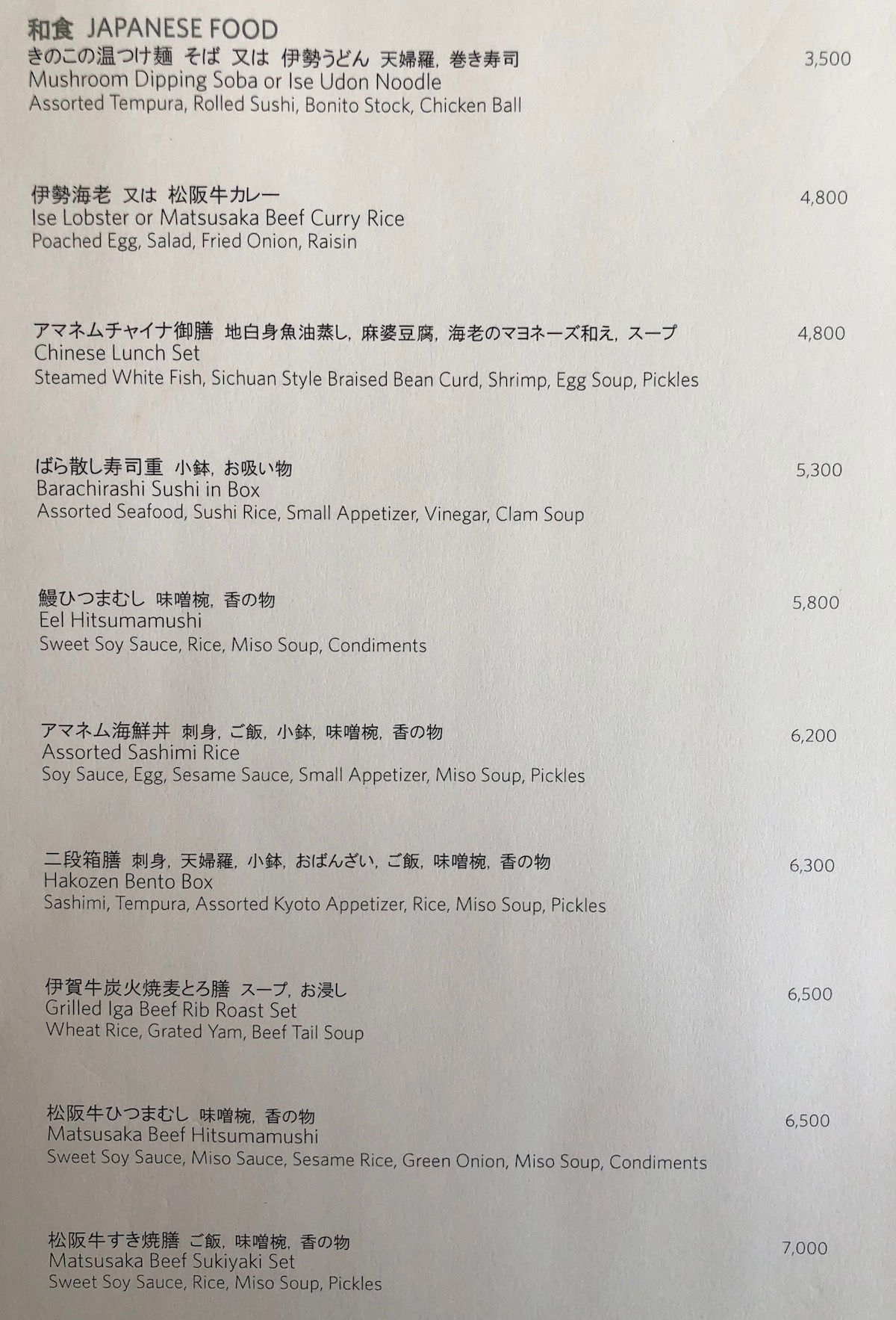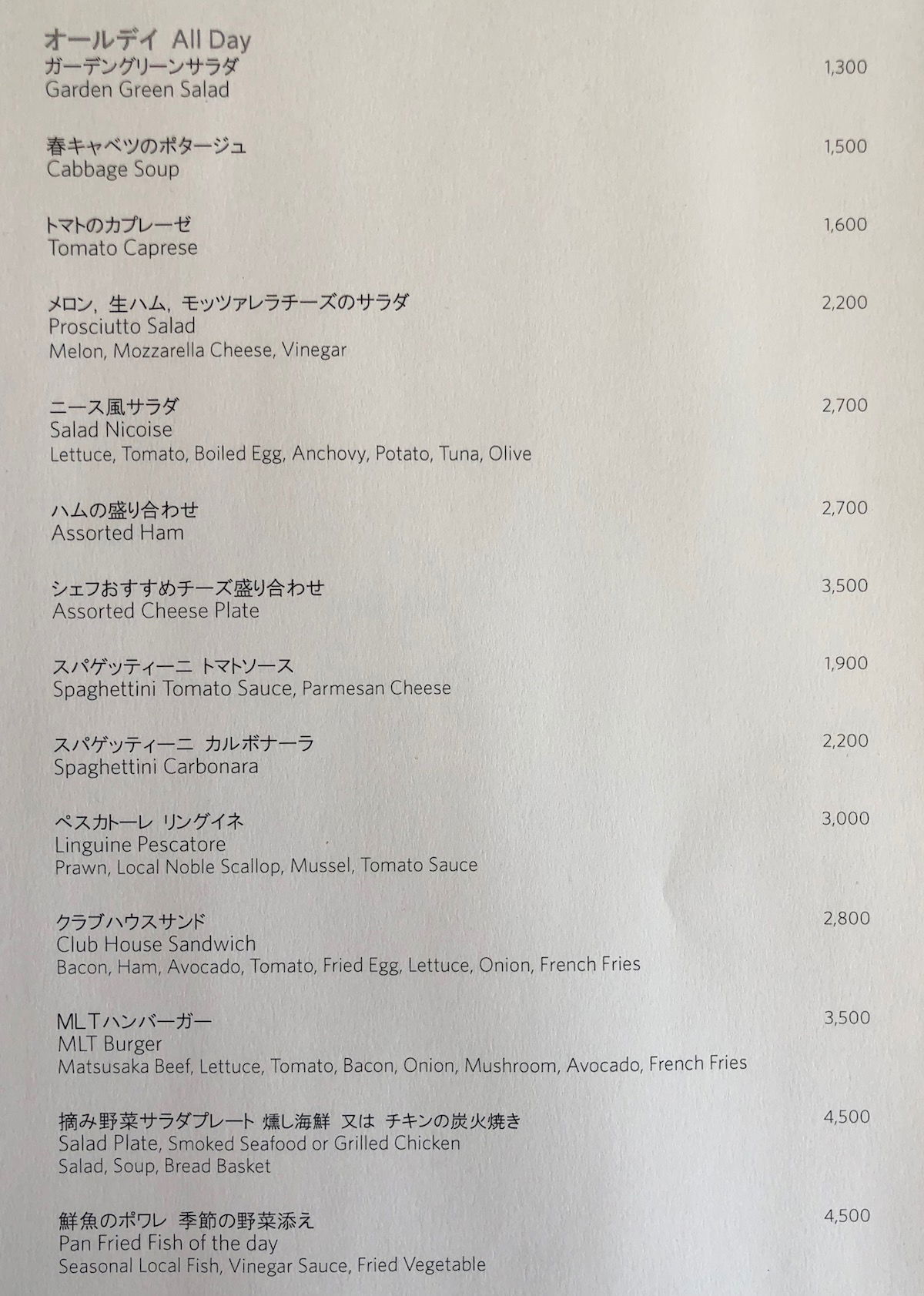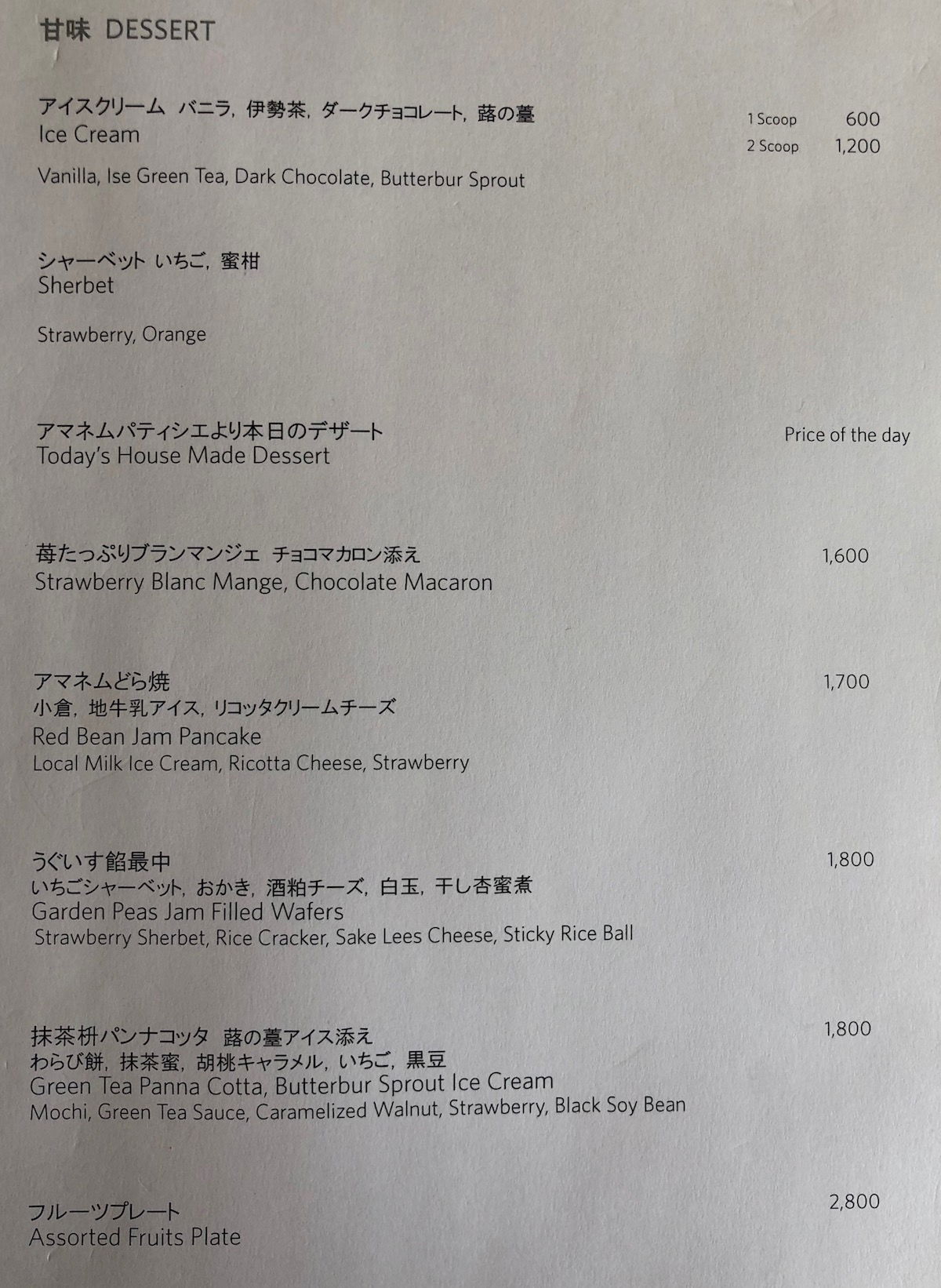 The drink list read as follows: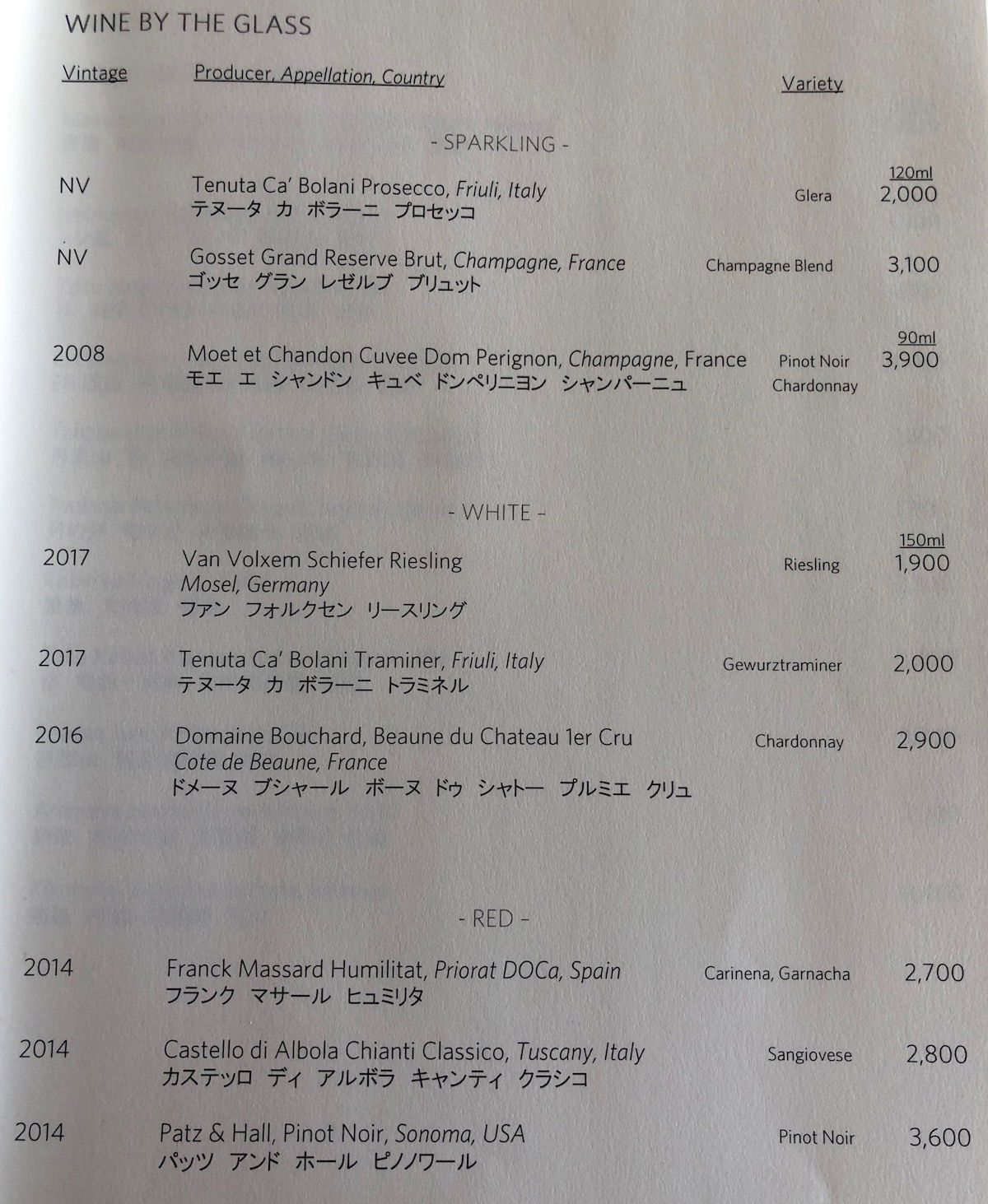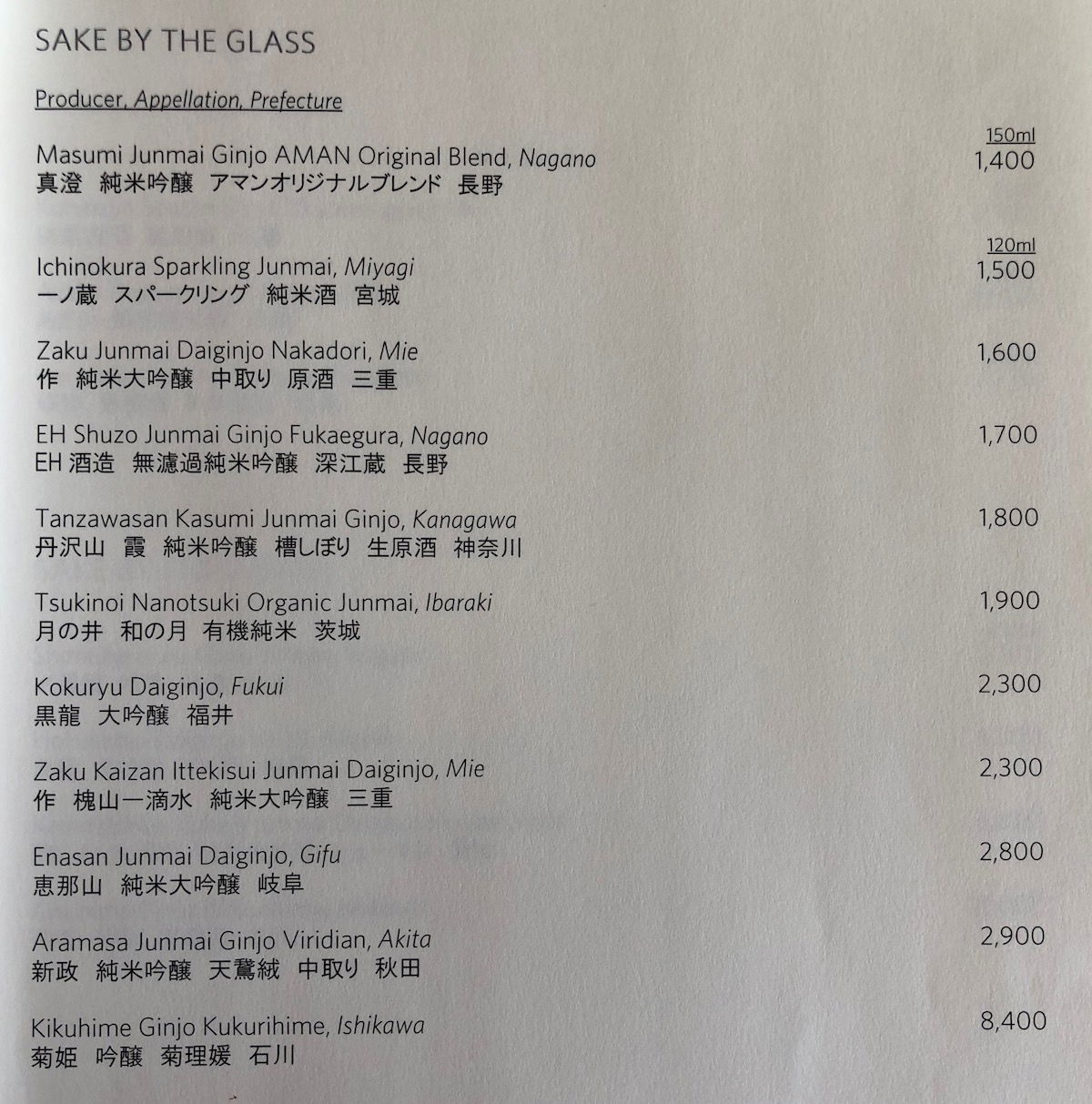 While the prices are high, at least the "set" menus are a significant amount of food, so you don't need an appetizer or anything else.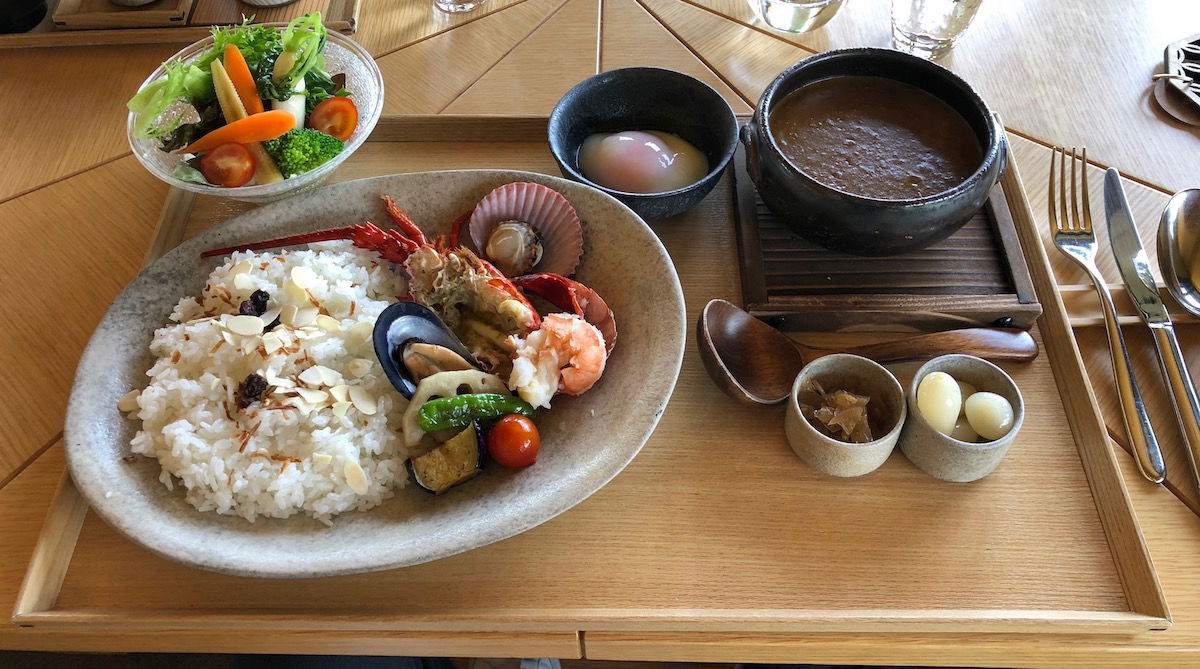 Amanemu lunch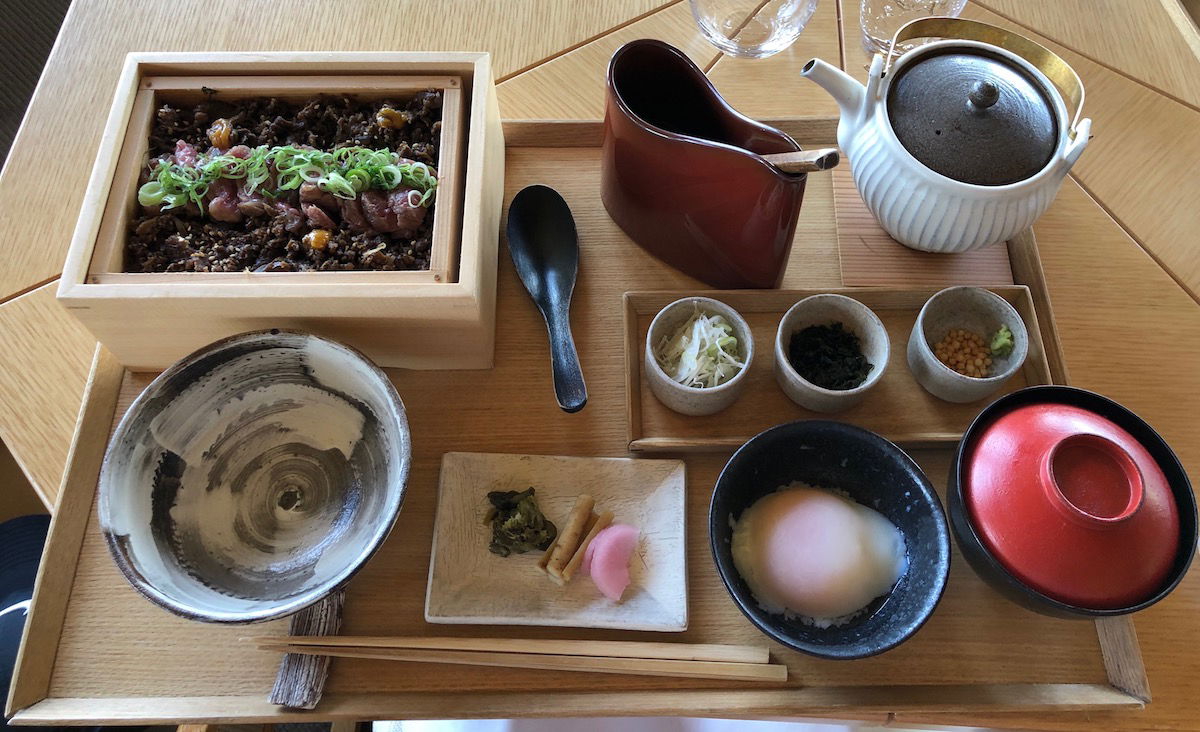 Amanemu lunch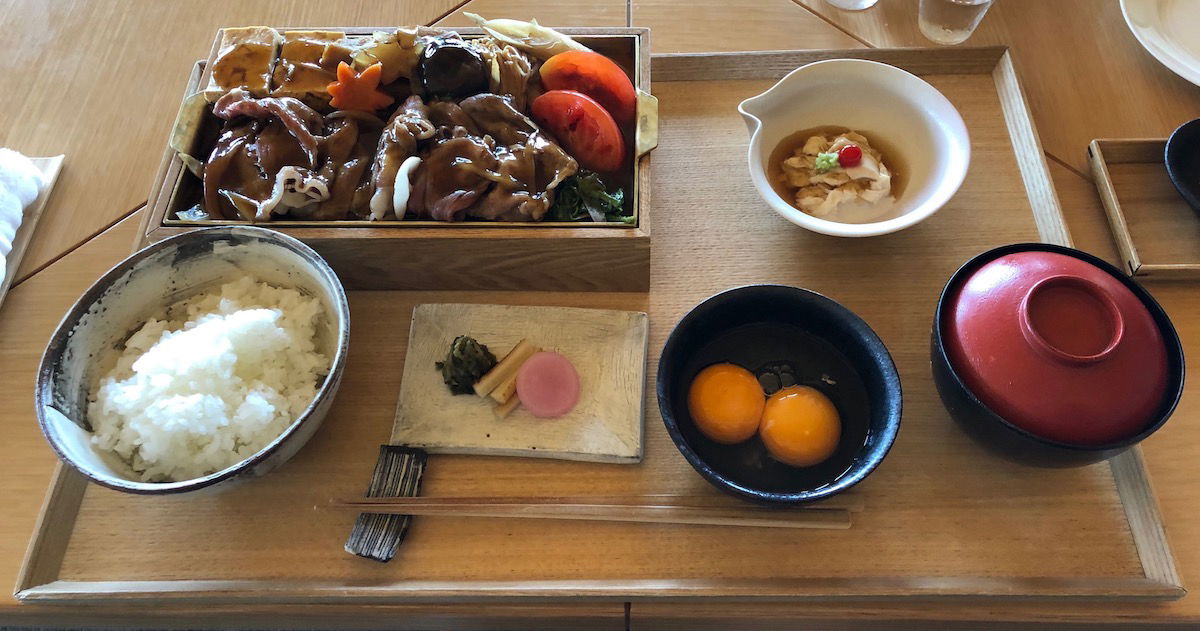 Amanemu lunch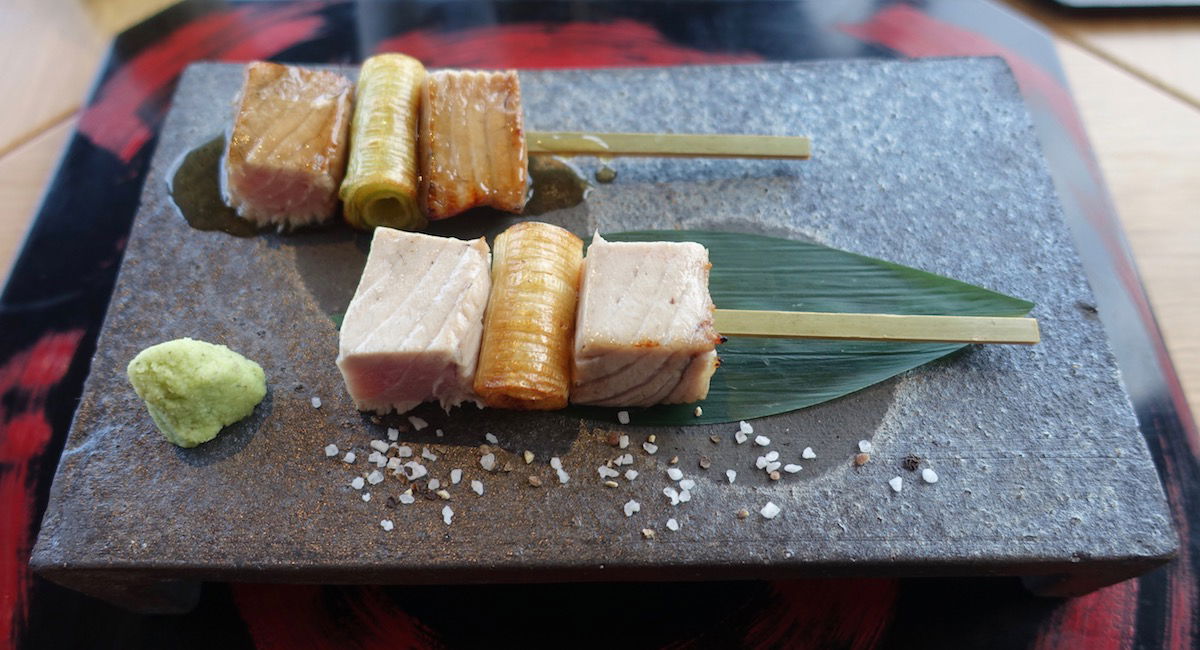 Amanemu lunch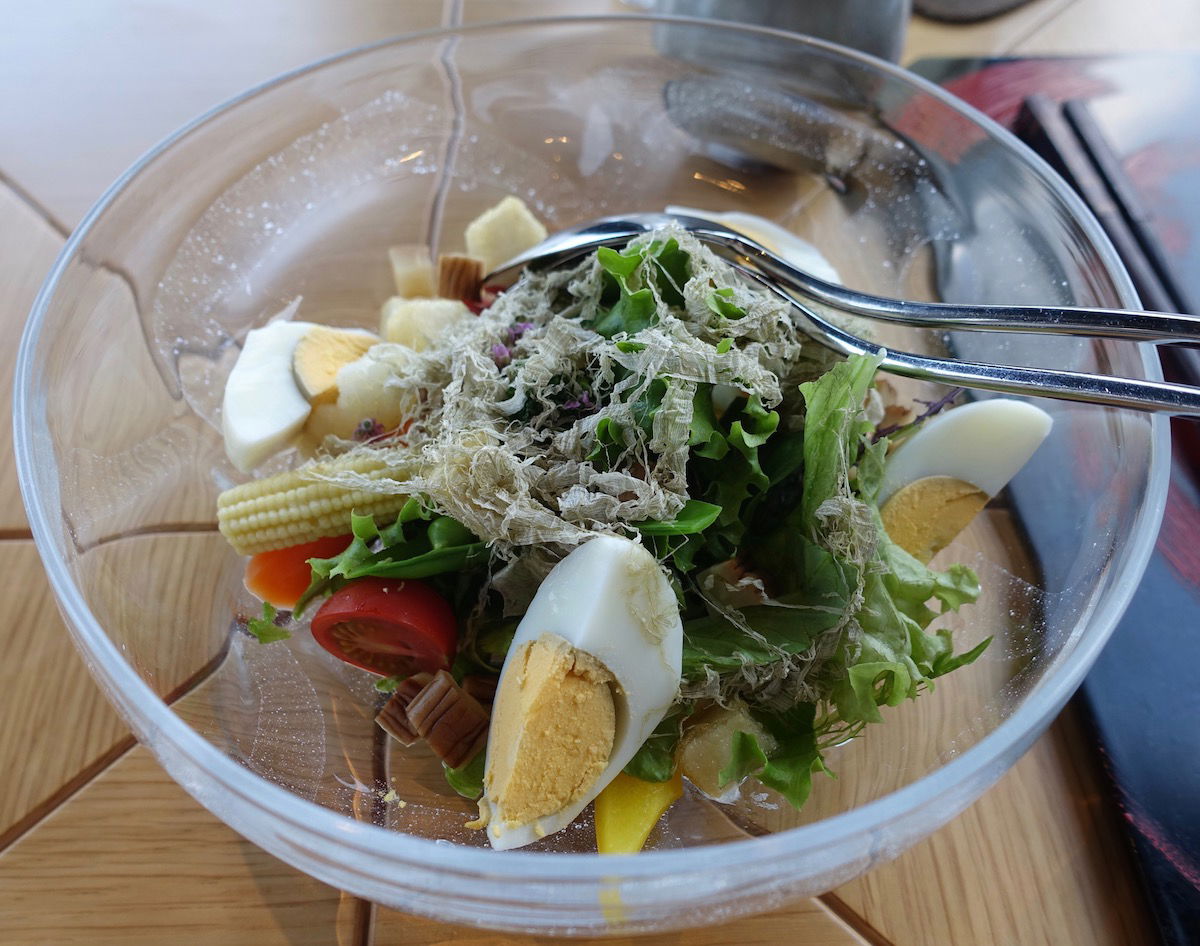 Amanemu lunch
While we had Japanese food most days, we also had Western food one day. The Western menu was limited, and the quality of the selection wasn't great.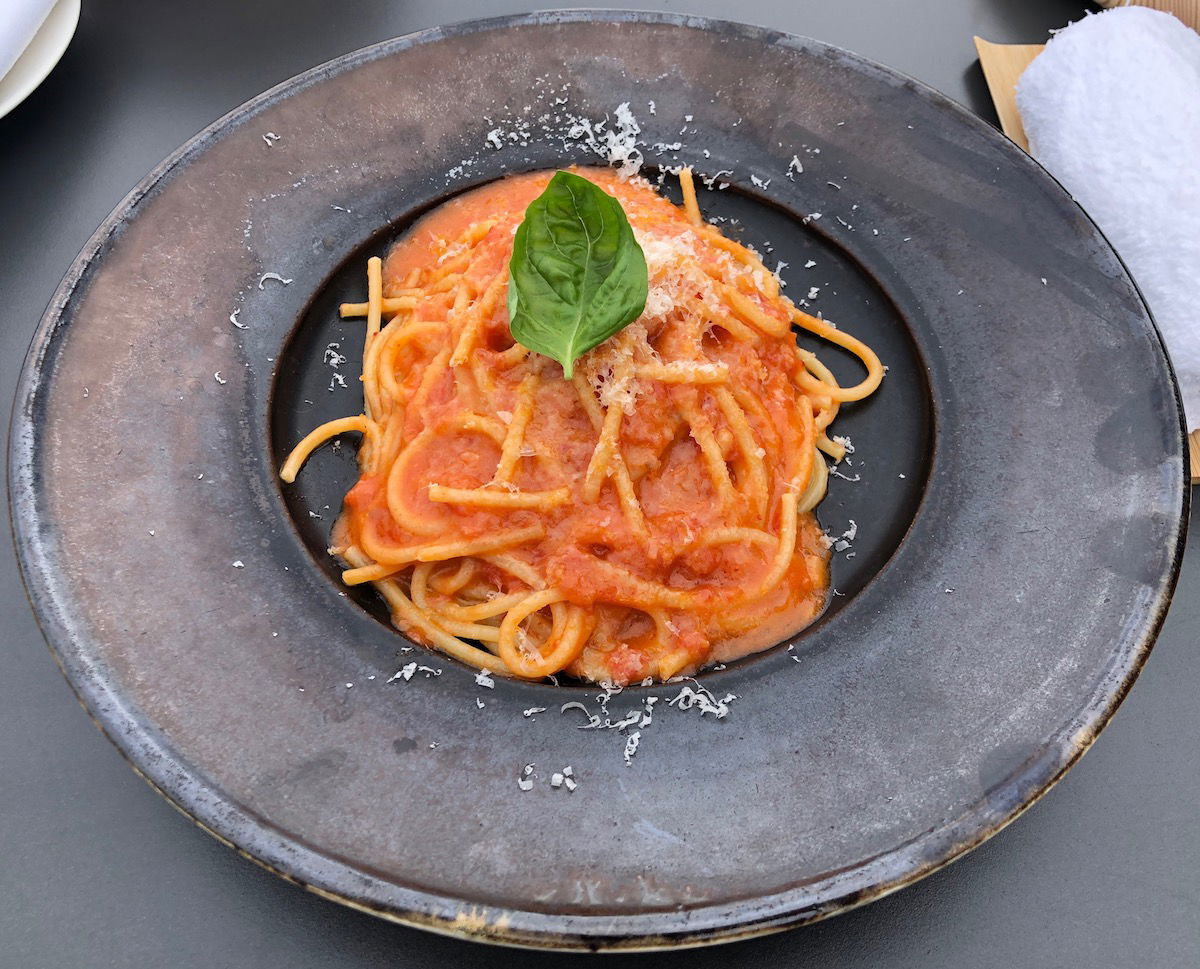 Amanemu lunch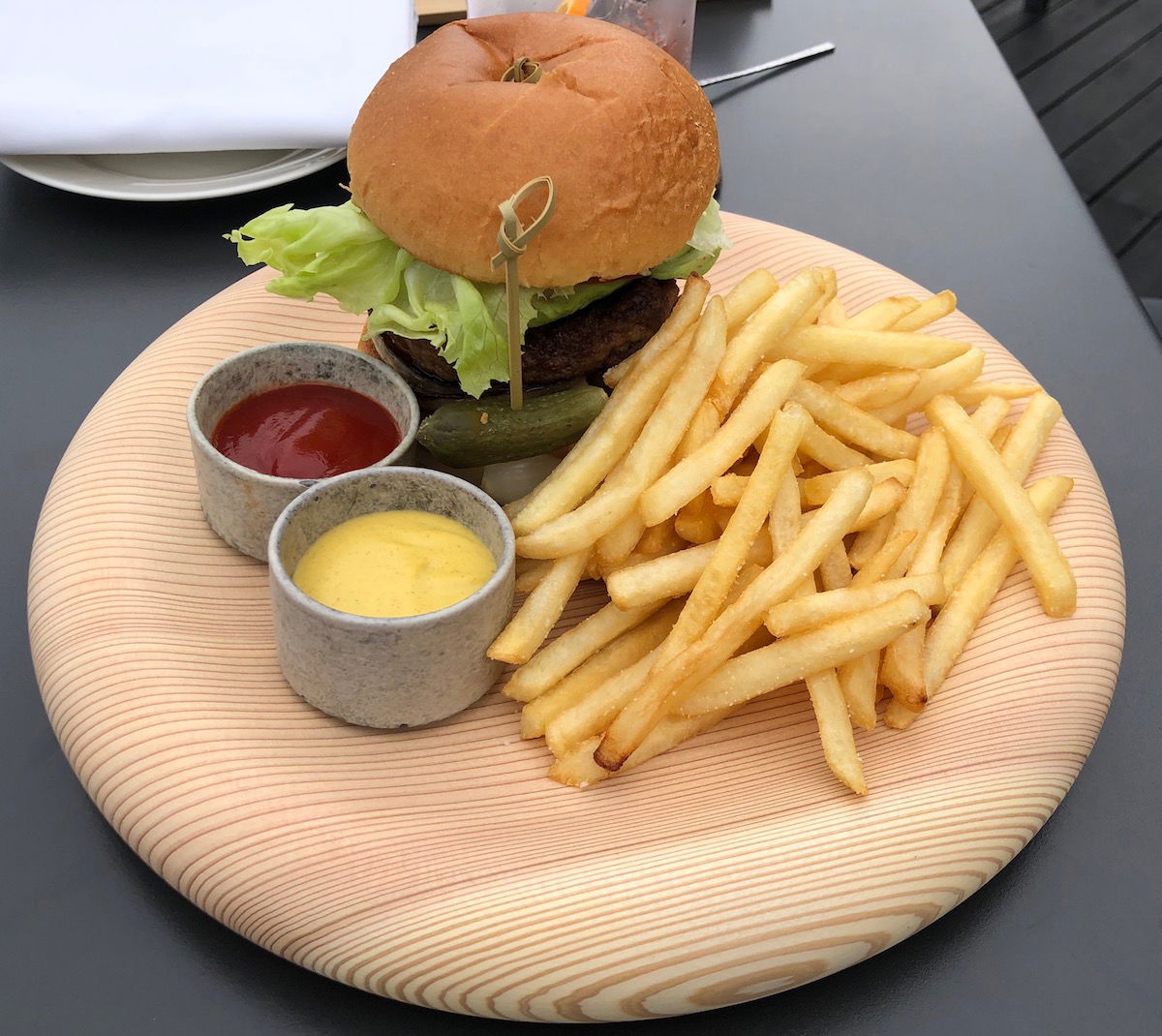 Amanemu lunch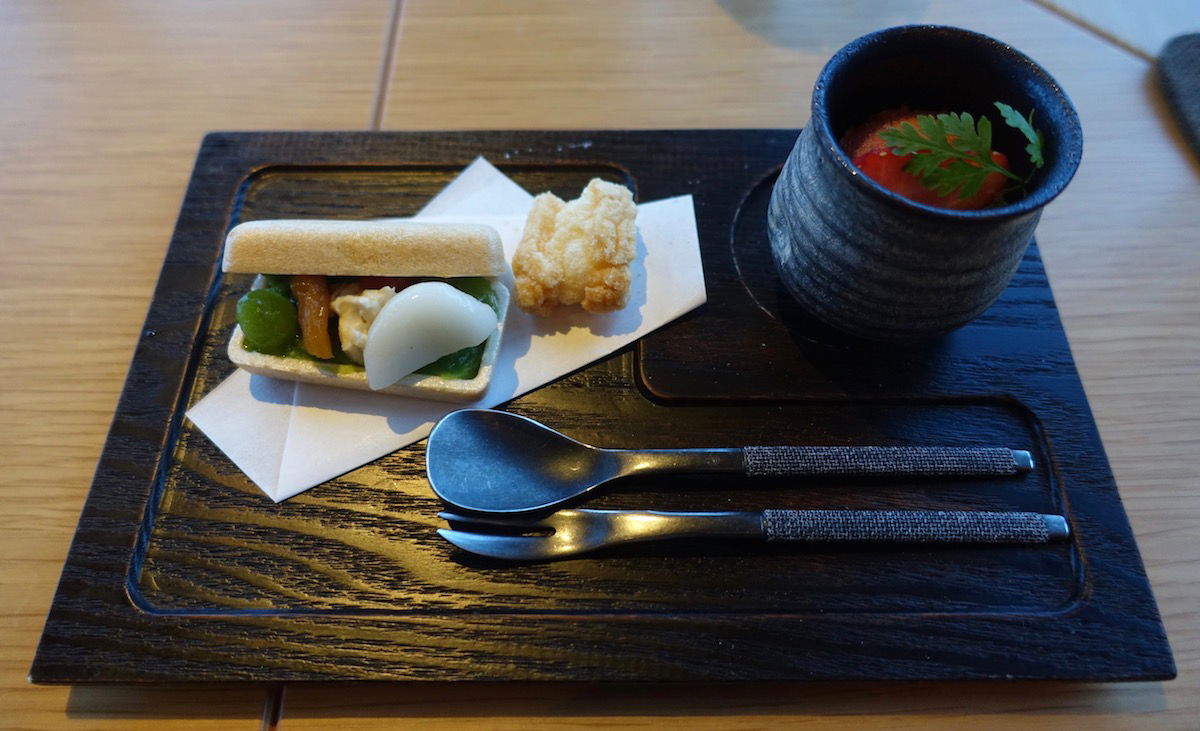 Amanemu lunch dessert

Amanemu lunch dessert
Dinner
The dinner menu read as follows: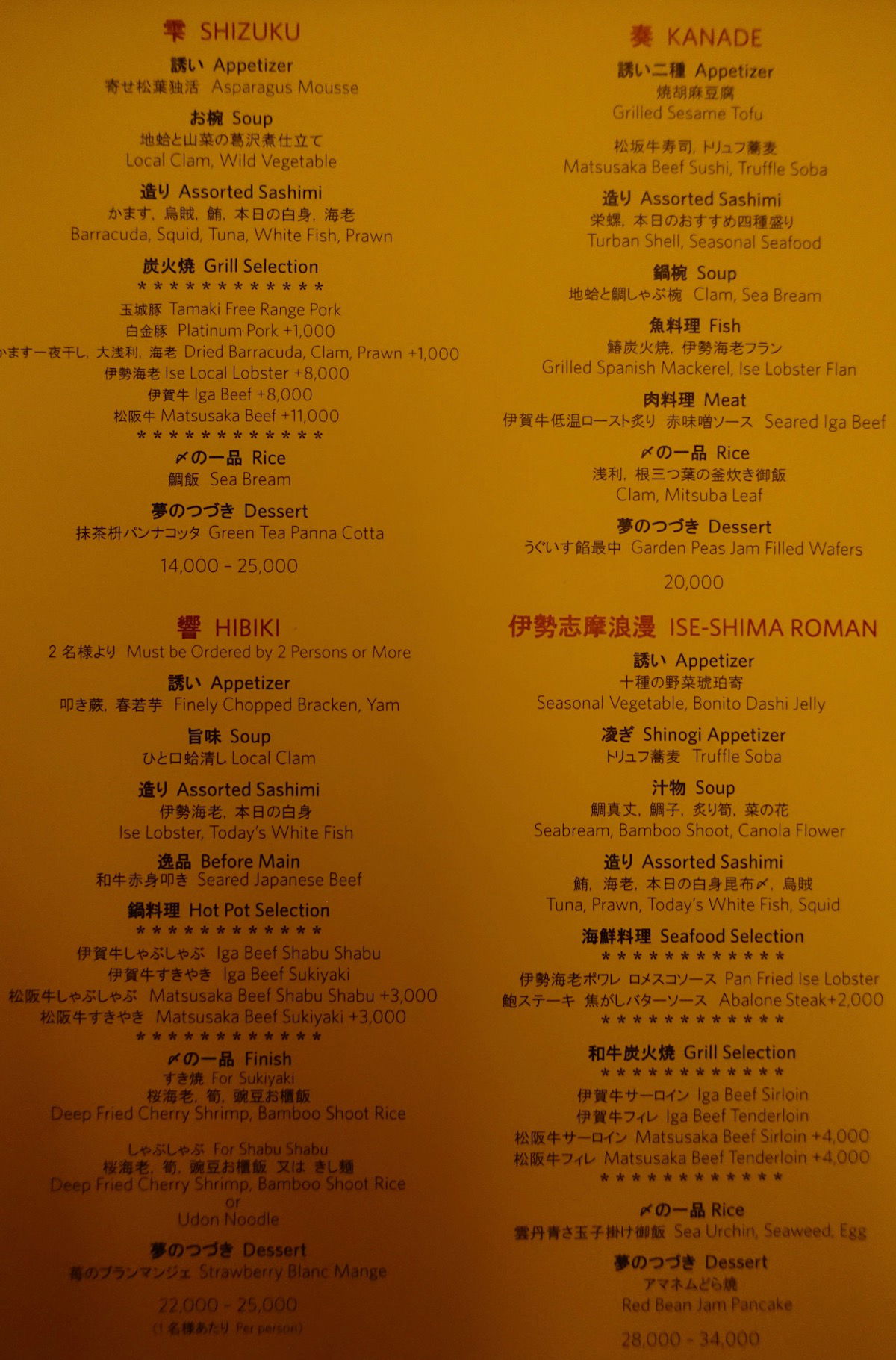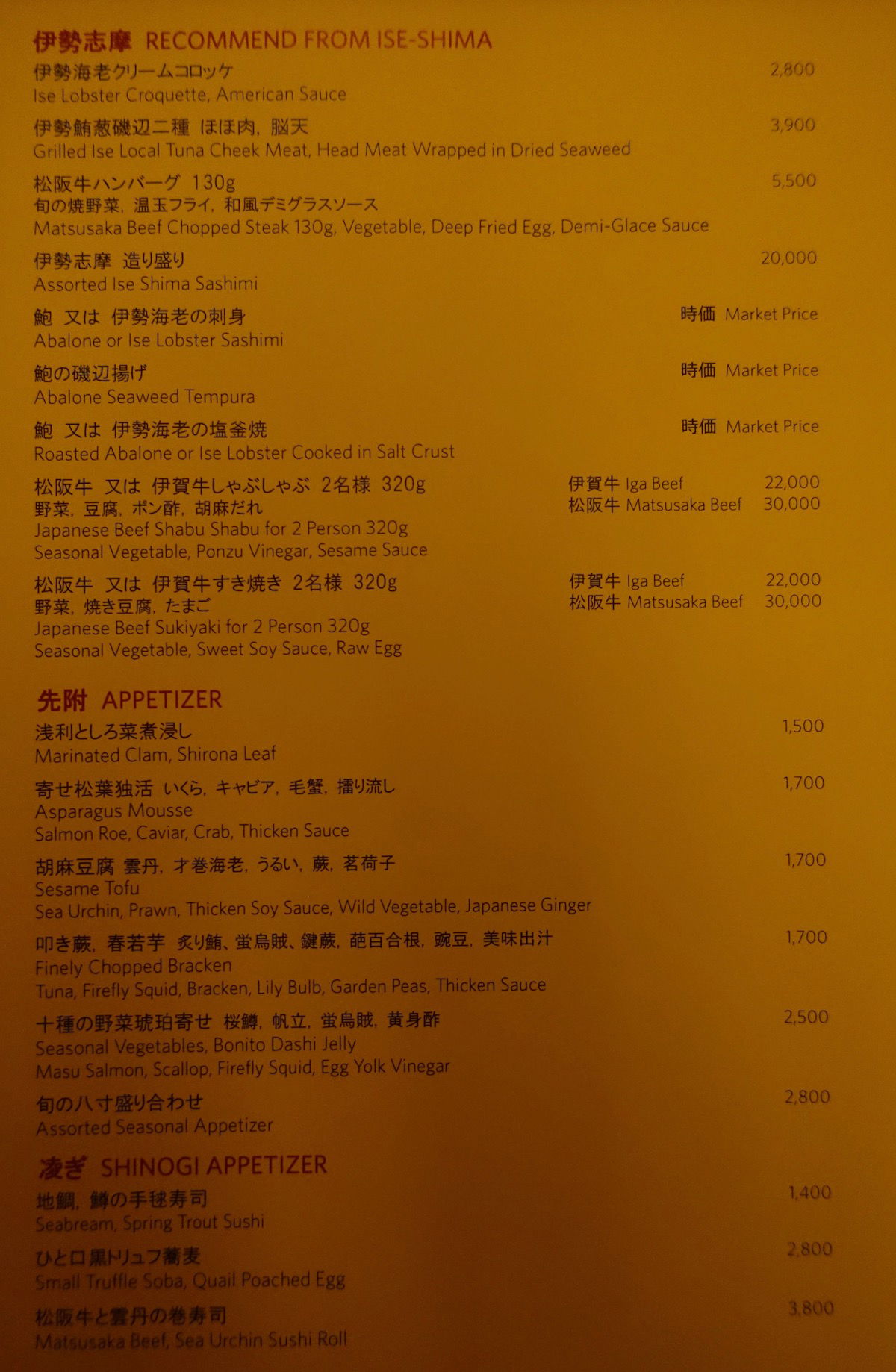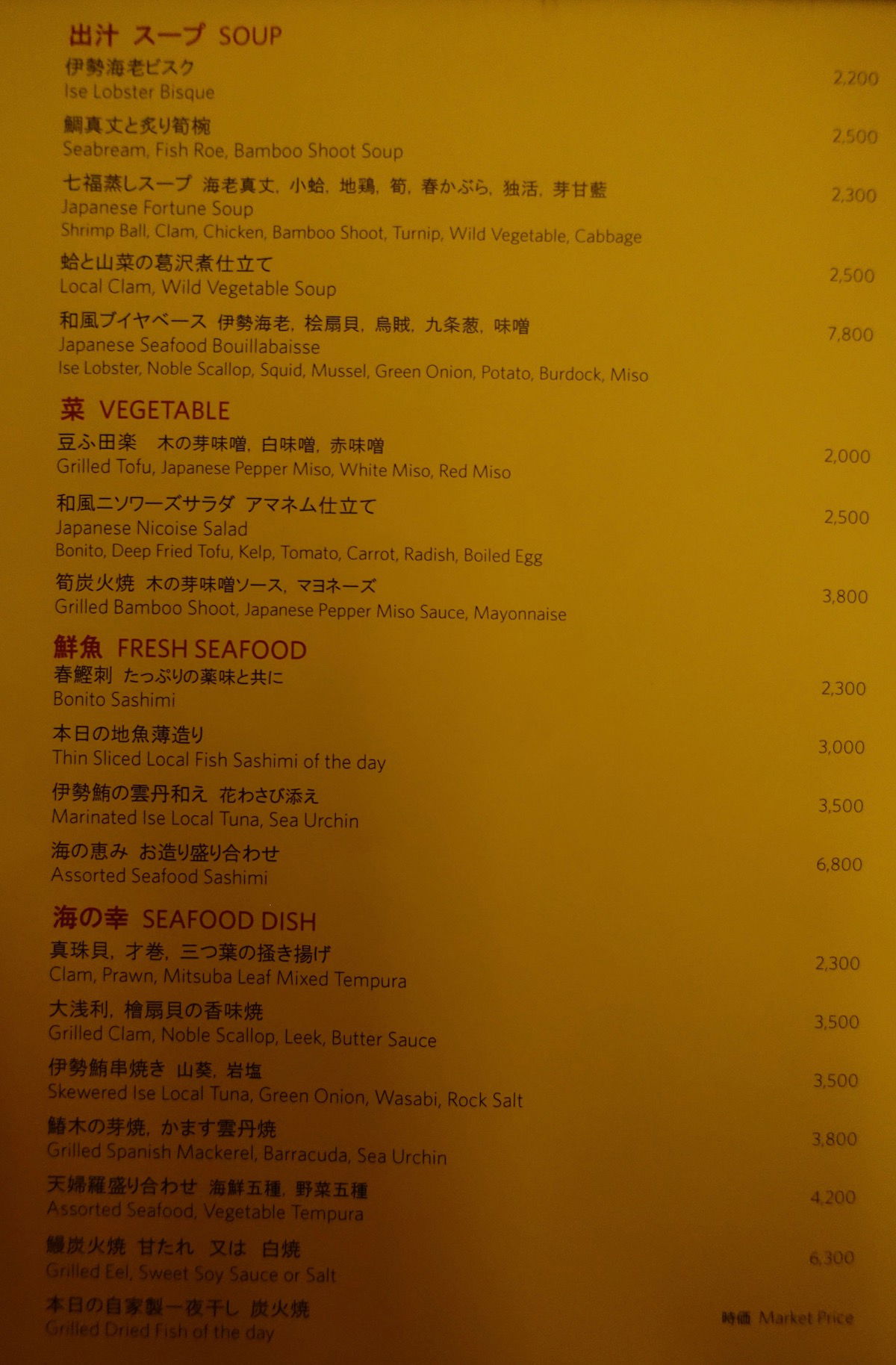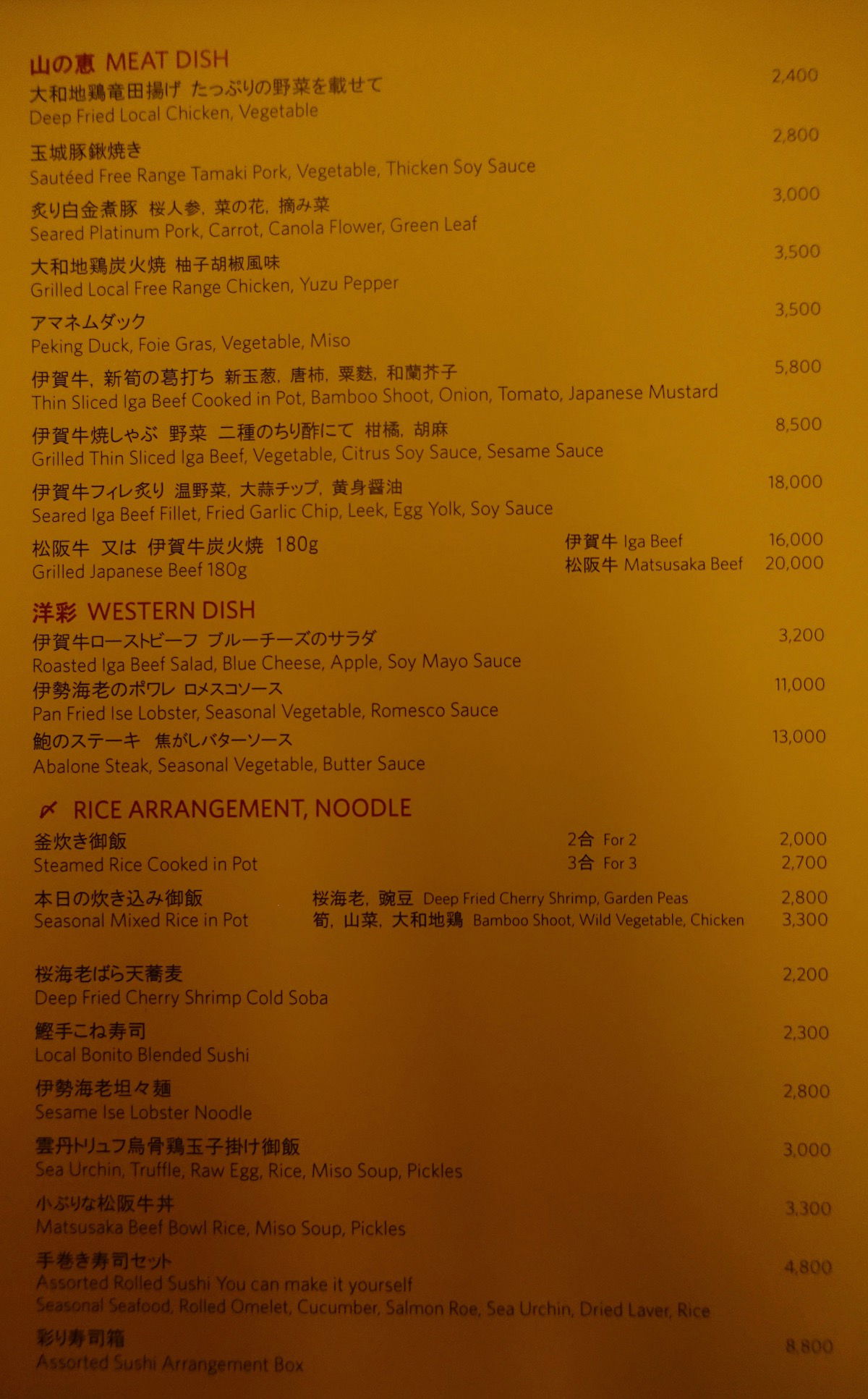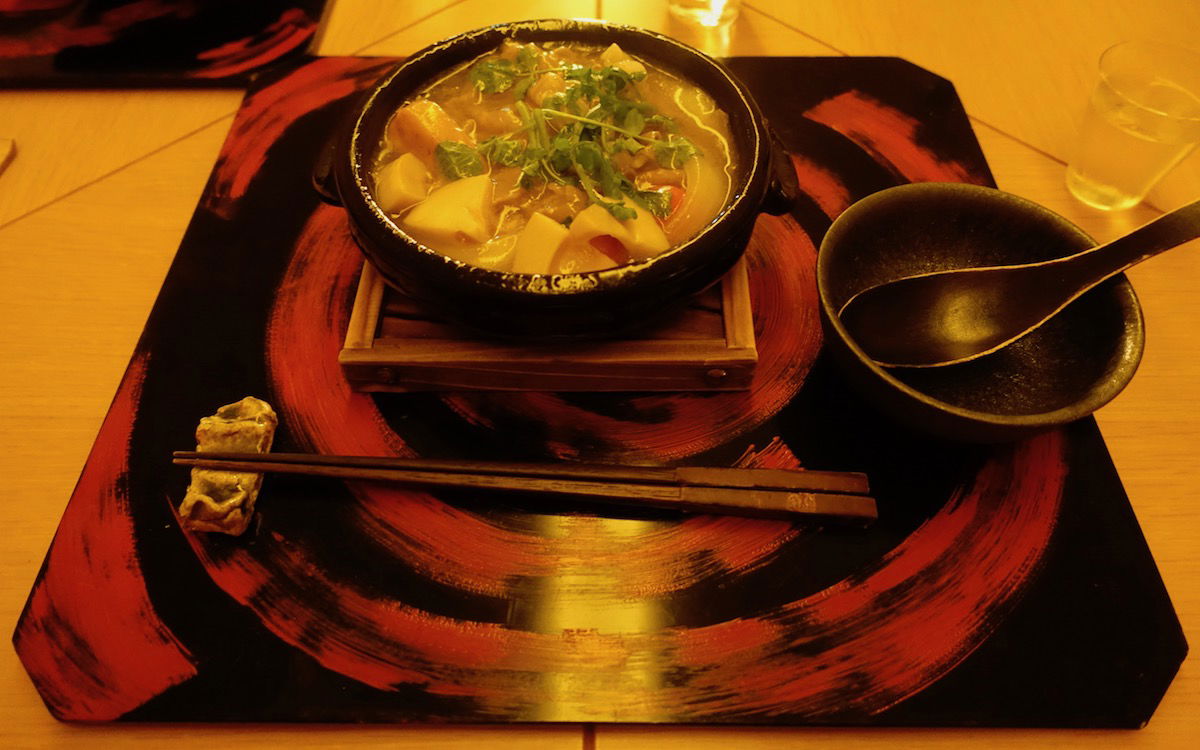 Amanemu dinner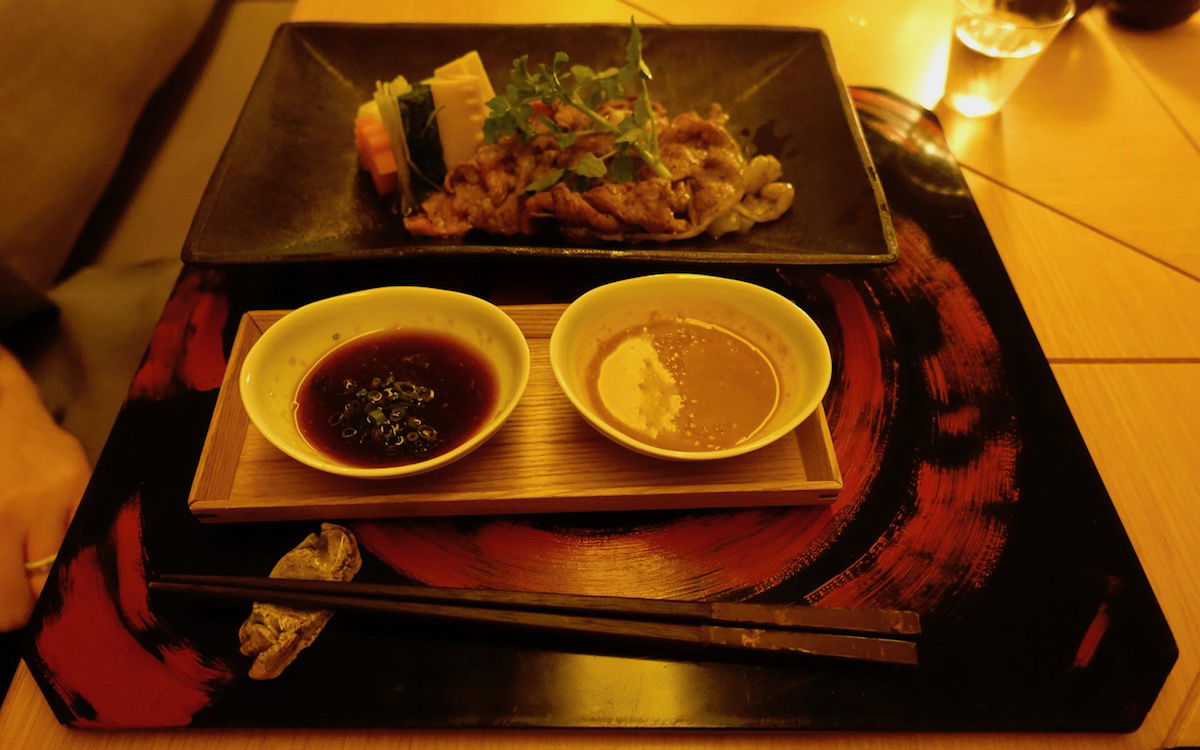 Amanemu dinner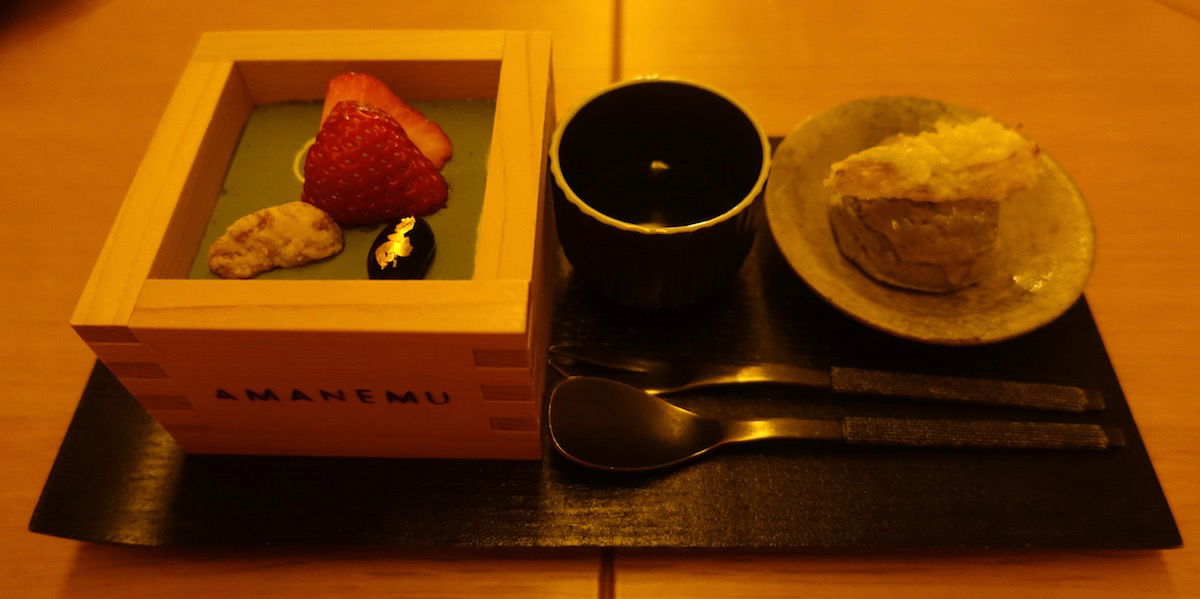 Amanemu dinner dessert
Objectively the food here was very good. However, the lack of variety got to me. I get this is a small hotel, but without many restaurants in the area, most people are eating all their meals here, and I sure would have loved if they had some sort of sushi option, or heck, anything else.
Amanemu pool
The pool at Amanemu is located near the restaurant and bar, so was still only a short walk from our room. This was a 33m infinity pool that rarely seemed to be used. During our four nights at Amanemu it rained for two days nonstop, so there was only a limited amount of time where we could really use it.
The pool was open daily from 11AM until 6PM. Those seem like awfully restrictive hours, no? I mean, to be fair, we didn't try to swim when it was technically closed, as they may have still let us (though it's Japan, so the rules are often just the rules), but still…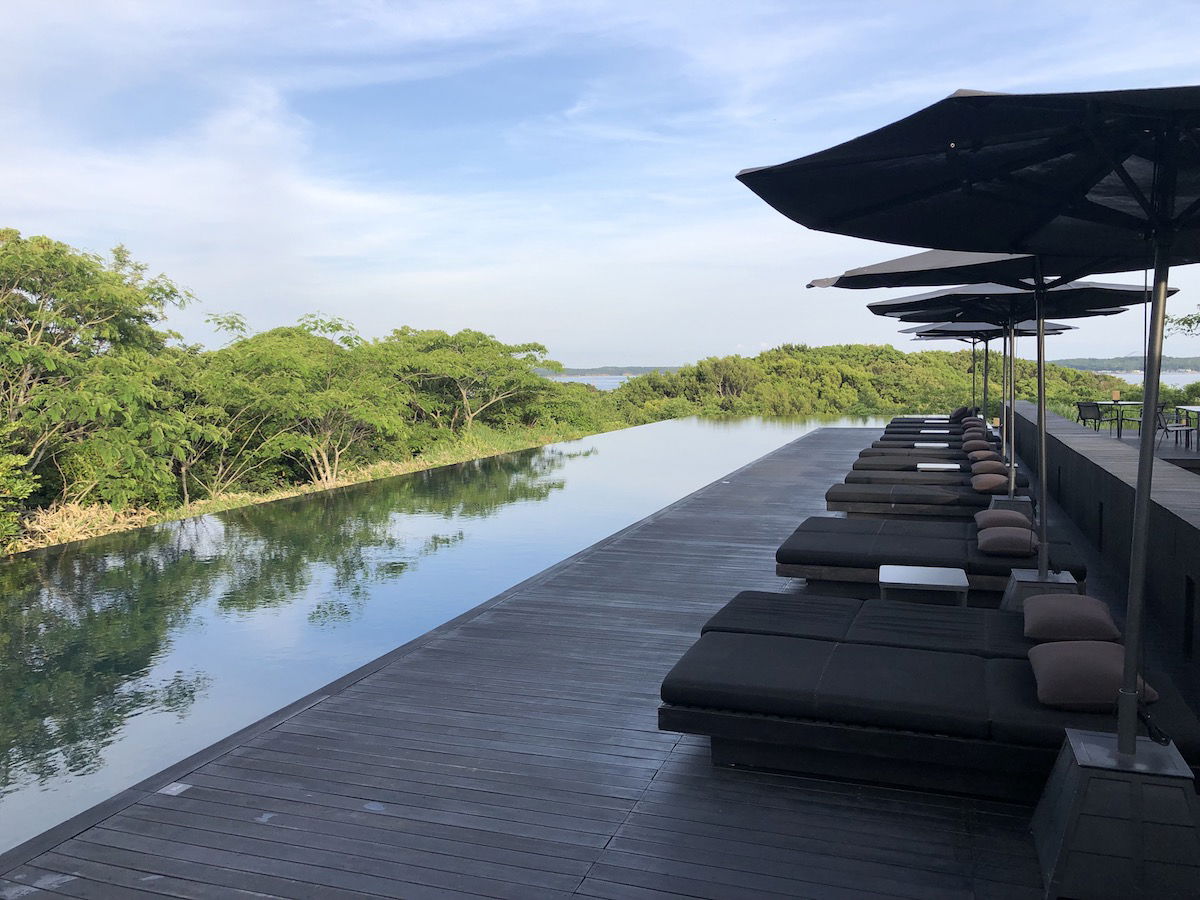 Amanemu pool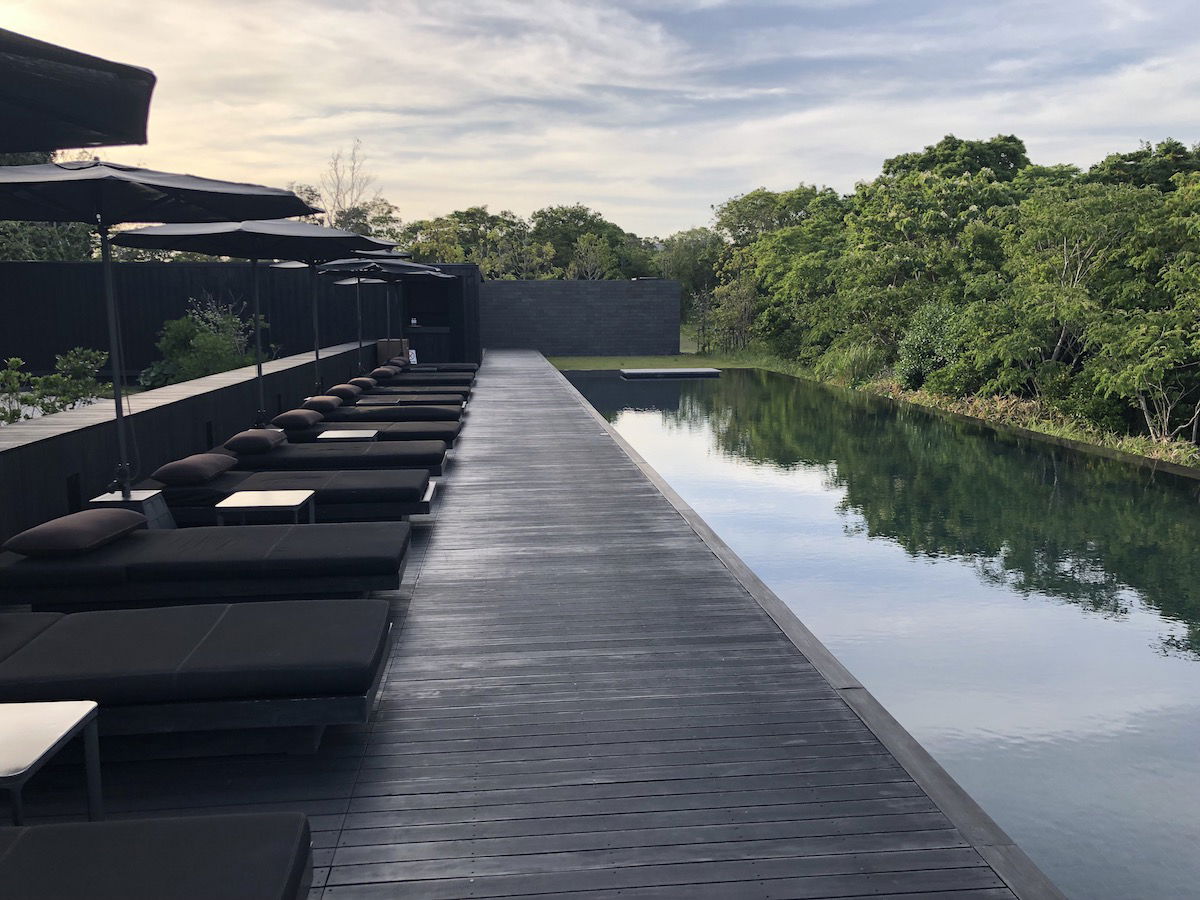 Amanemu pool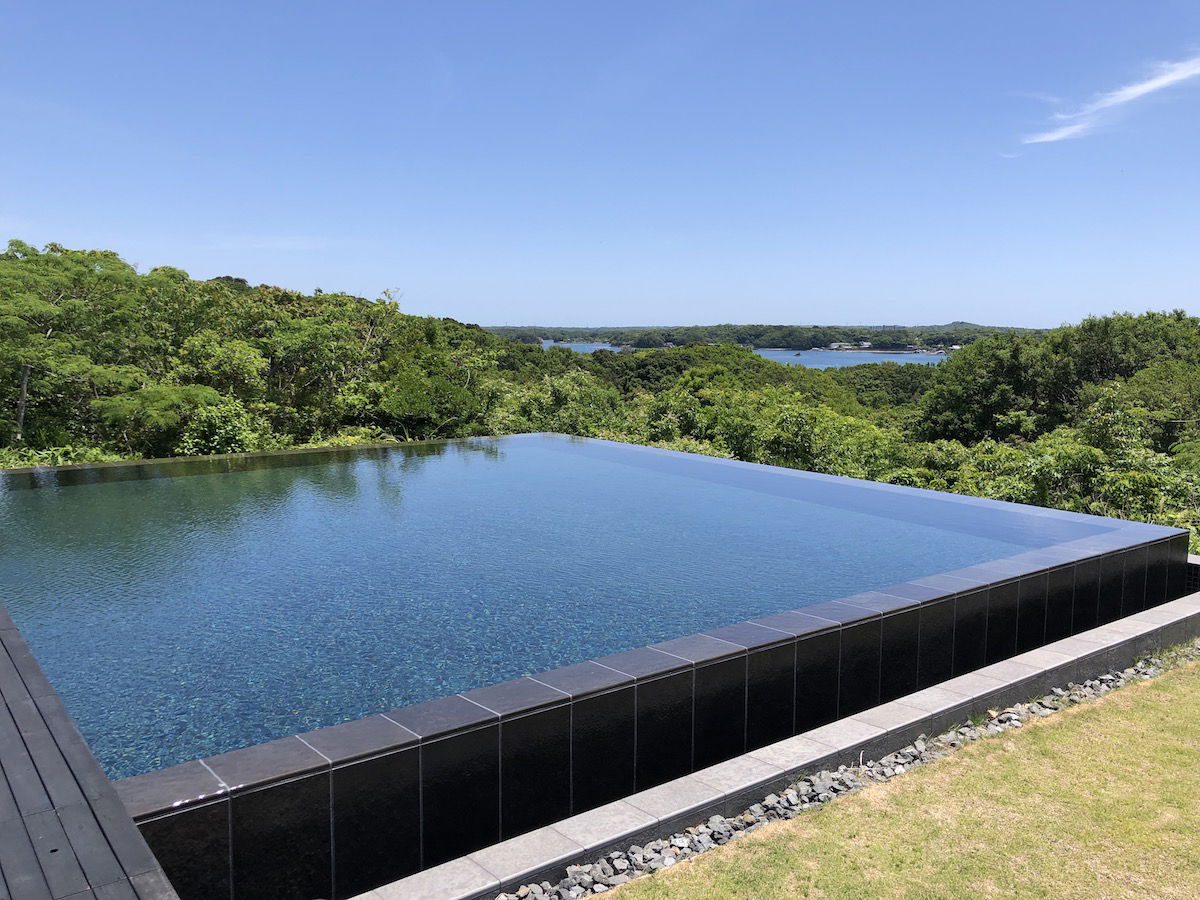 Amanemu pool
Amanemu hot springs
The hotel's hot springs, spa, and gym, are all located in a separate complex that's a bit removed from the rest of the hotel.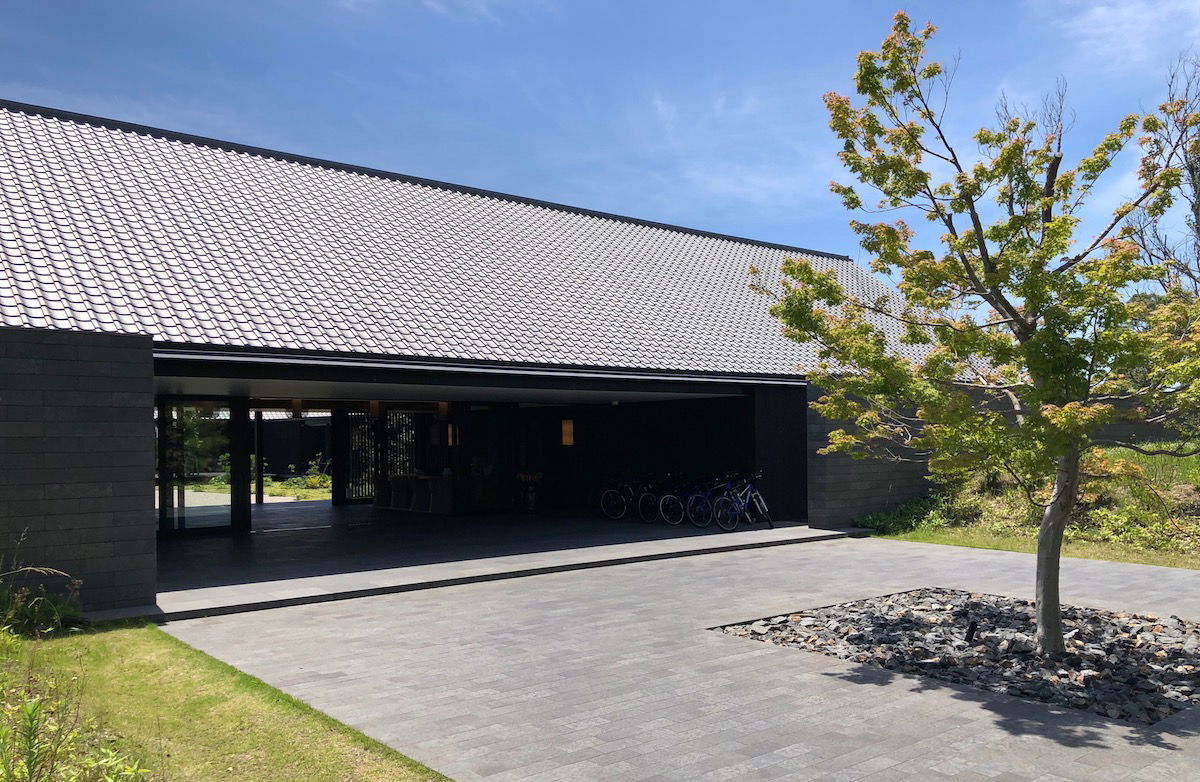 Amanemu gym and spa
If you walk there it probably takes about 15 minutes, while if you bike it probably takes about five minutes. Otherwise you can just call a golf cart.
Amanemu is currently building residences, and you get a full-on view of these as you go between the areas of the hotel. This caused quite a bit of noise in this area, though we couldn't really hear it from the guest rooms.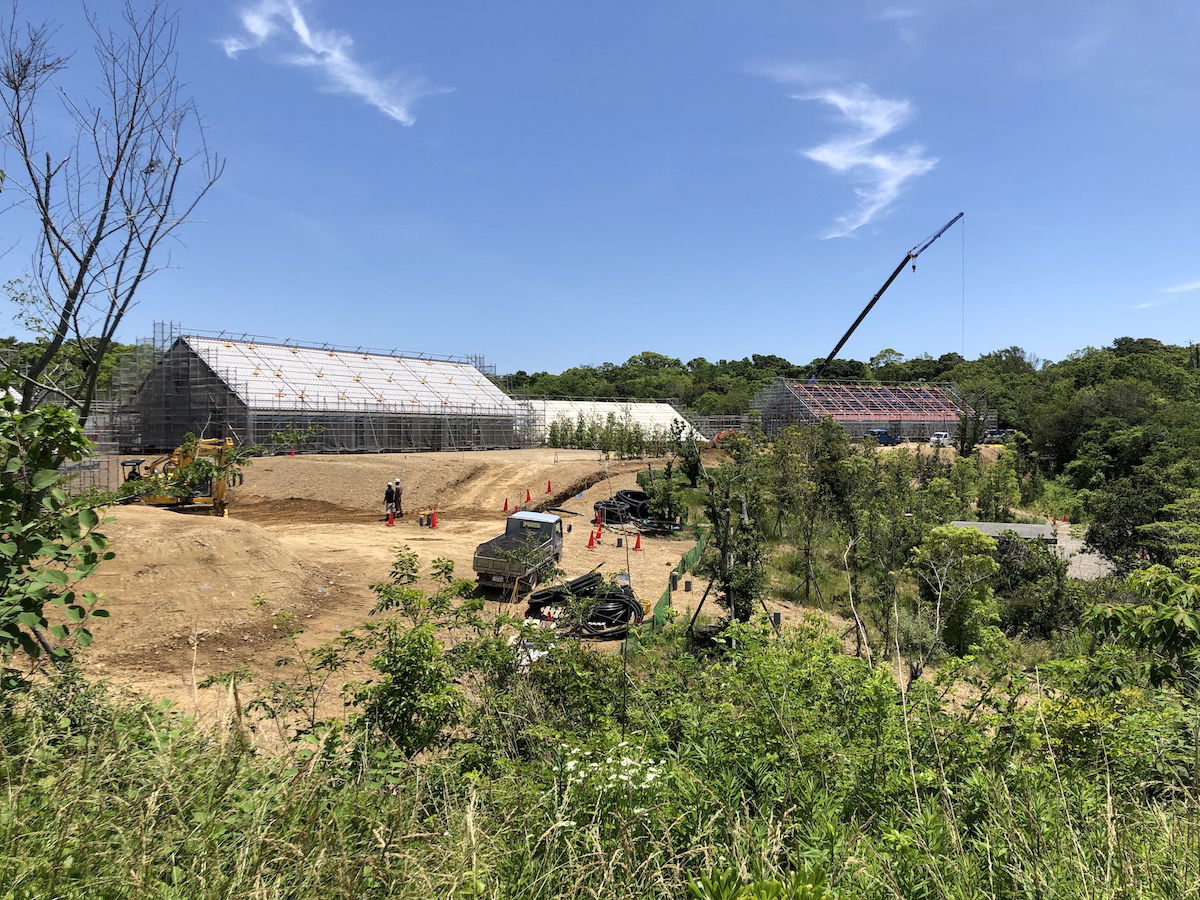 Amanemu residences
The hot springs consisted of two separate "pools" — one with warm water, and one with hot water. They were a fun place to spend some time, so we visited them almost every day.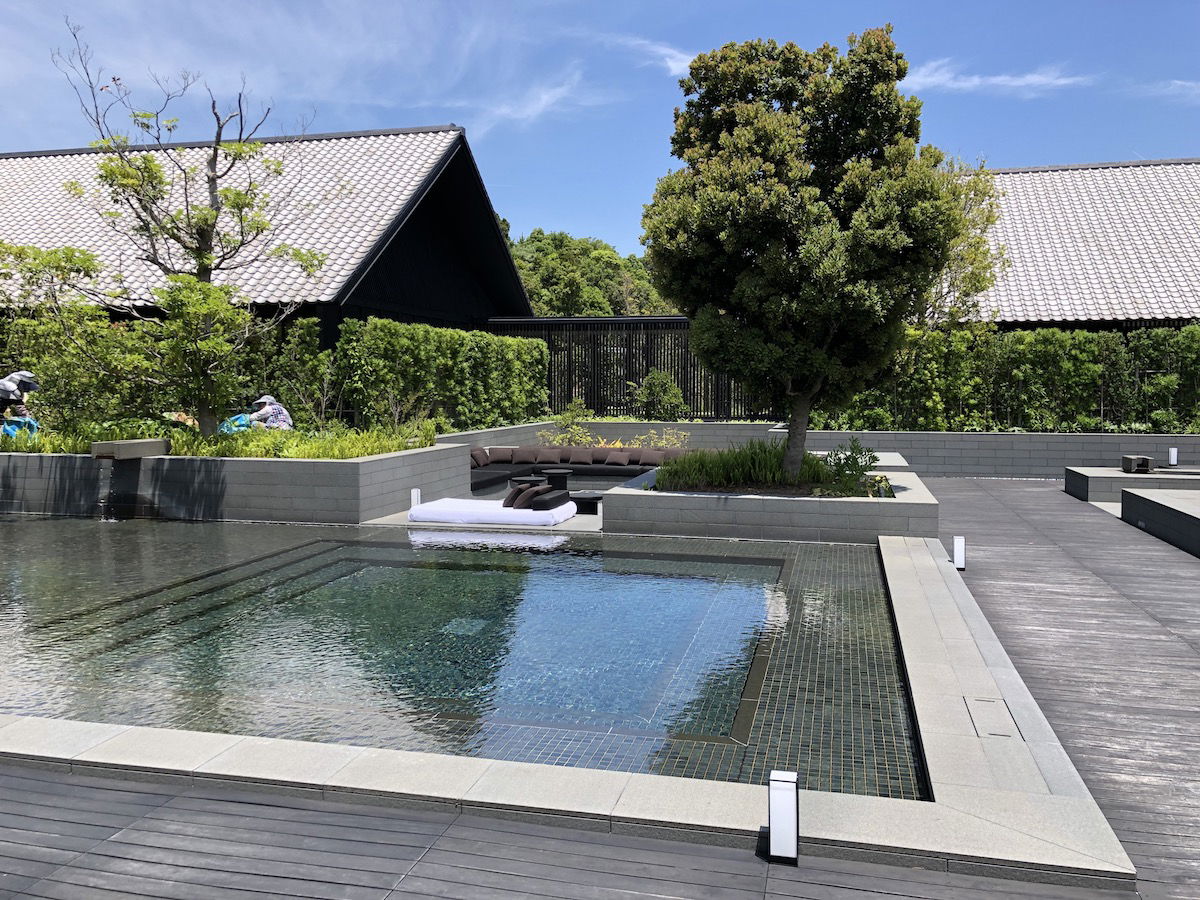 Amanemu hot springs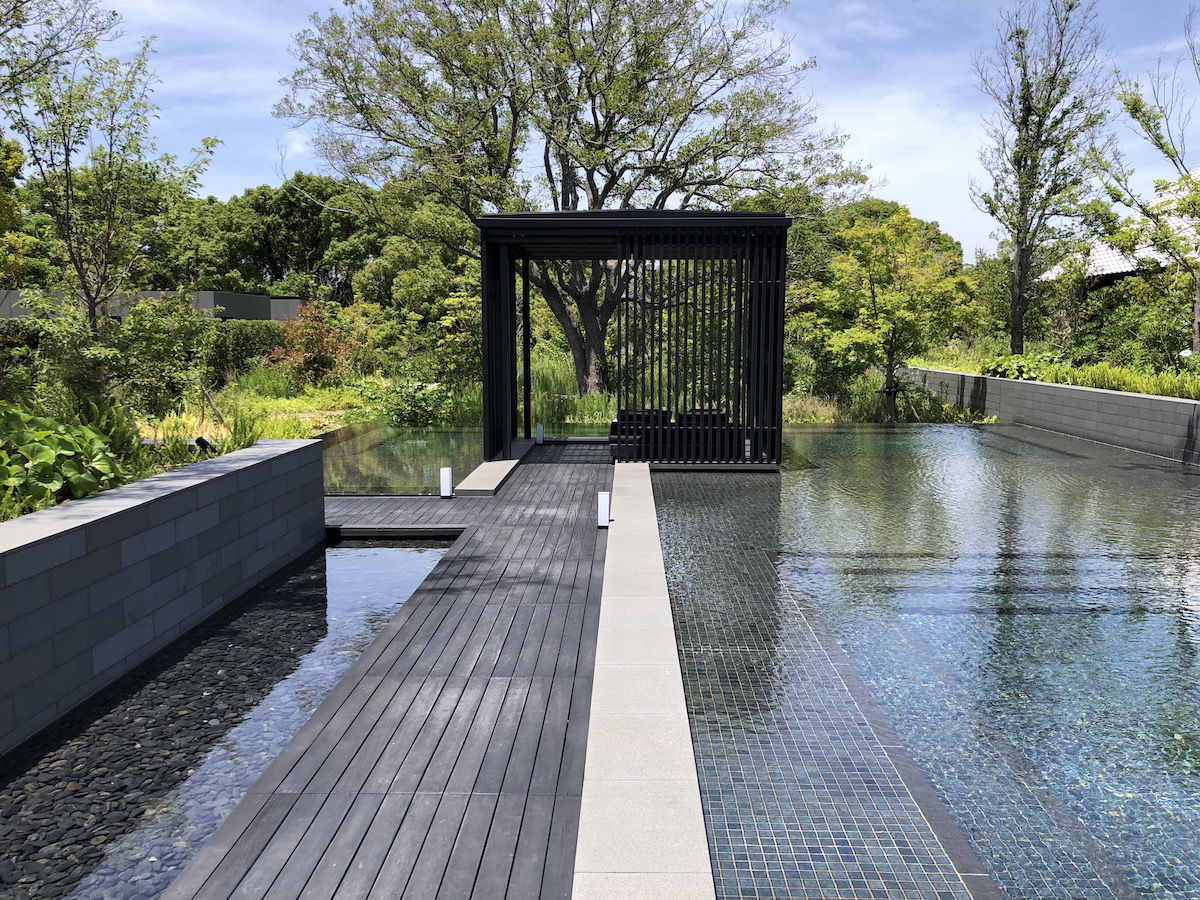 Amanemu hot springs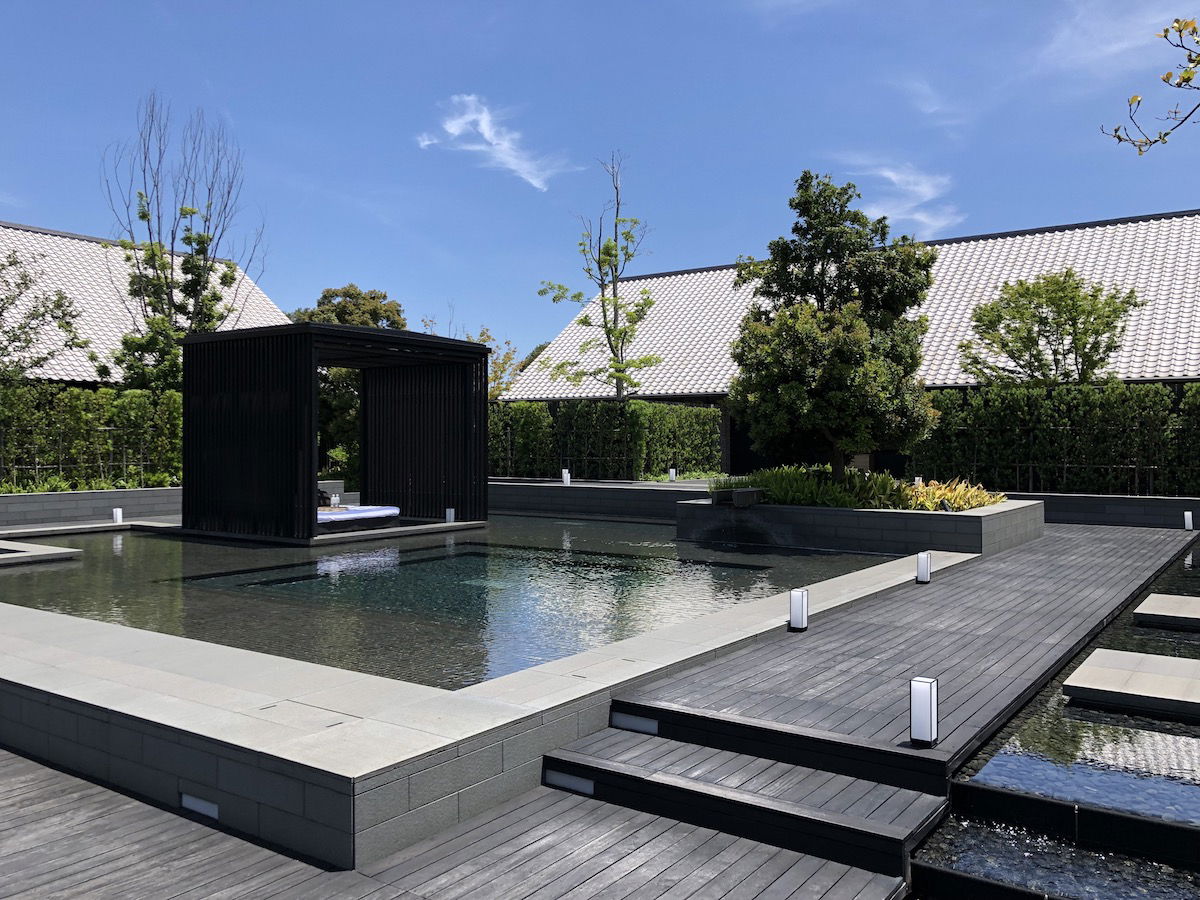 Amanemu hot springs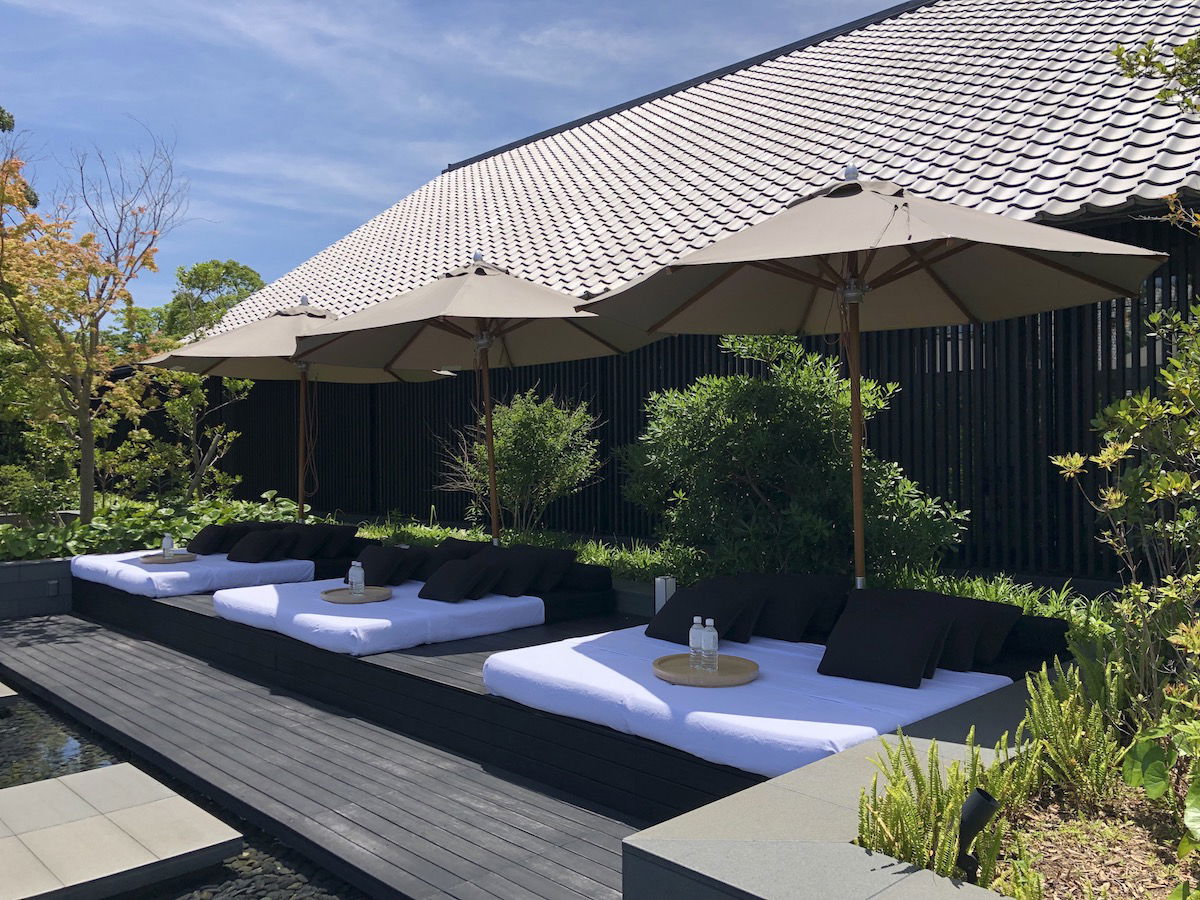 Amanemu hot springs seating
Given that it was raining for two days of our stay, this was also a nice place to be while it rained, since it's one of the few outdoor activities pleasant in that weather.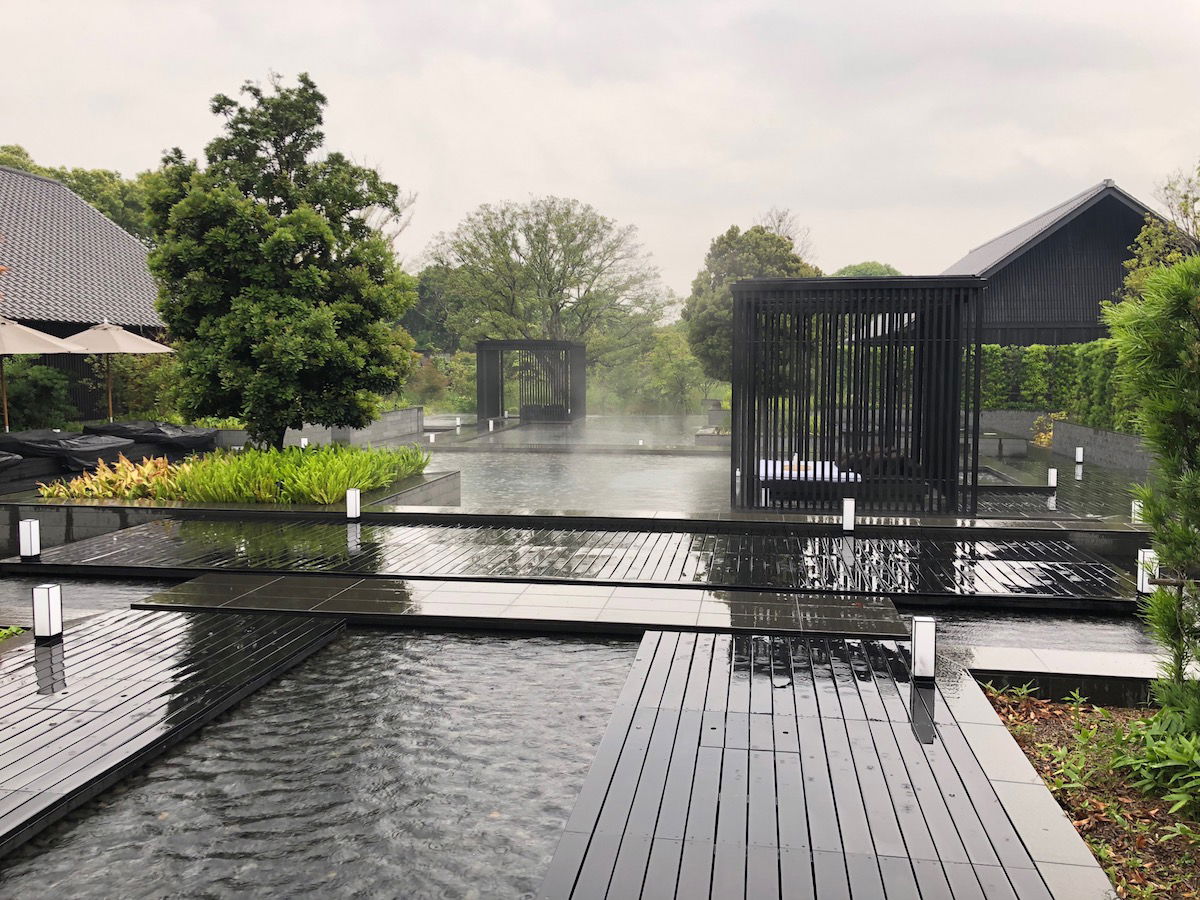 Amanemu hot springs
Amanemu gym
Amanemu has an excellent gym, especially following the two Amans we stayed at in Sri Lanka, neither of which had a gym.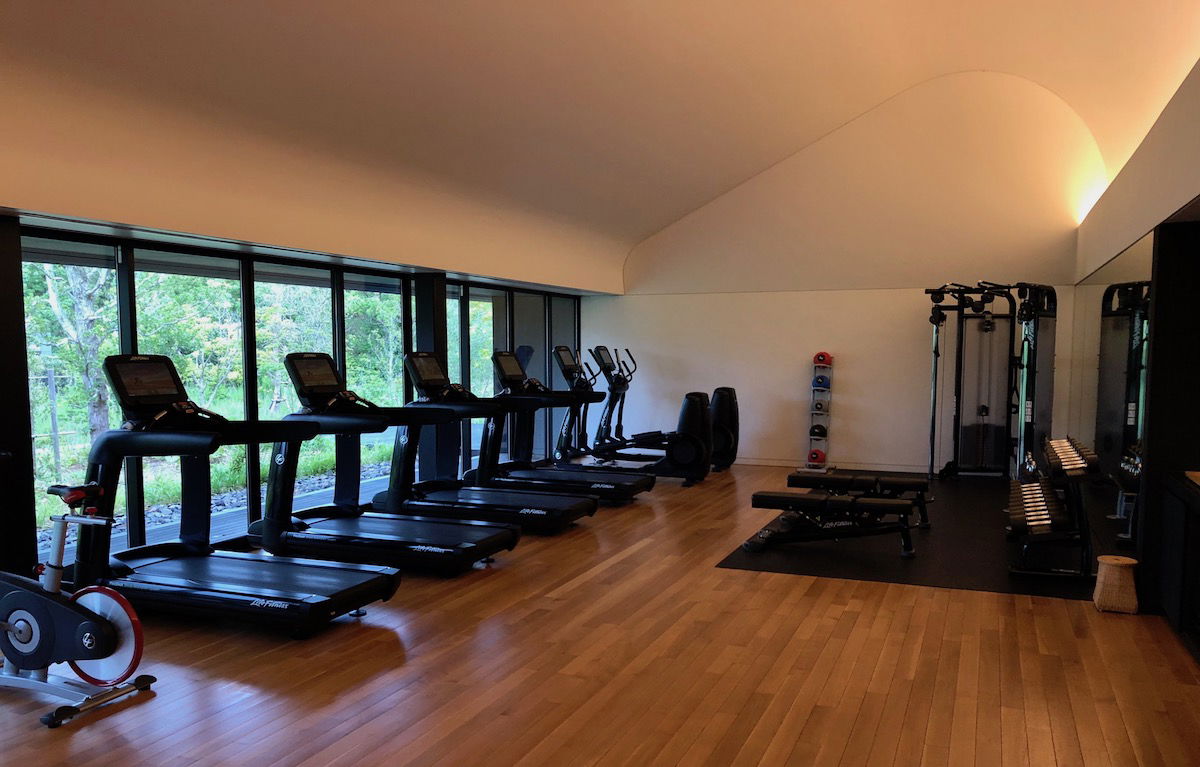 Amanemu gym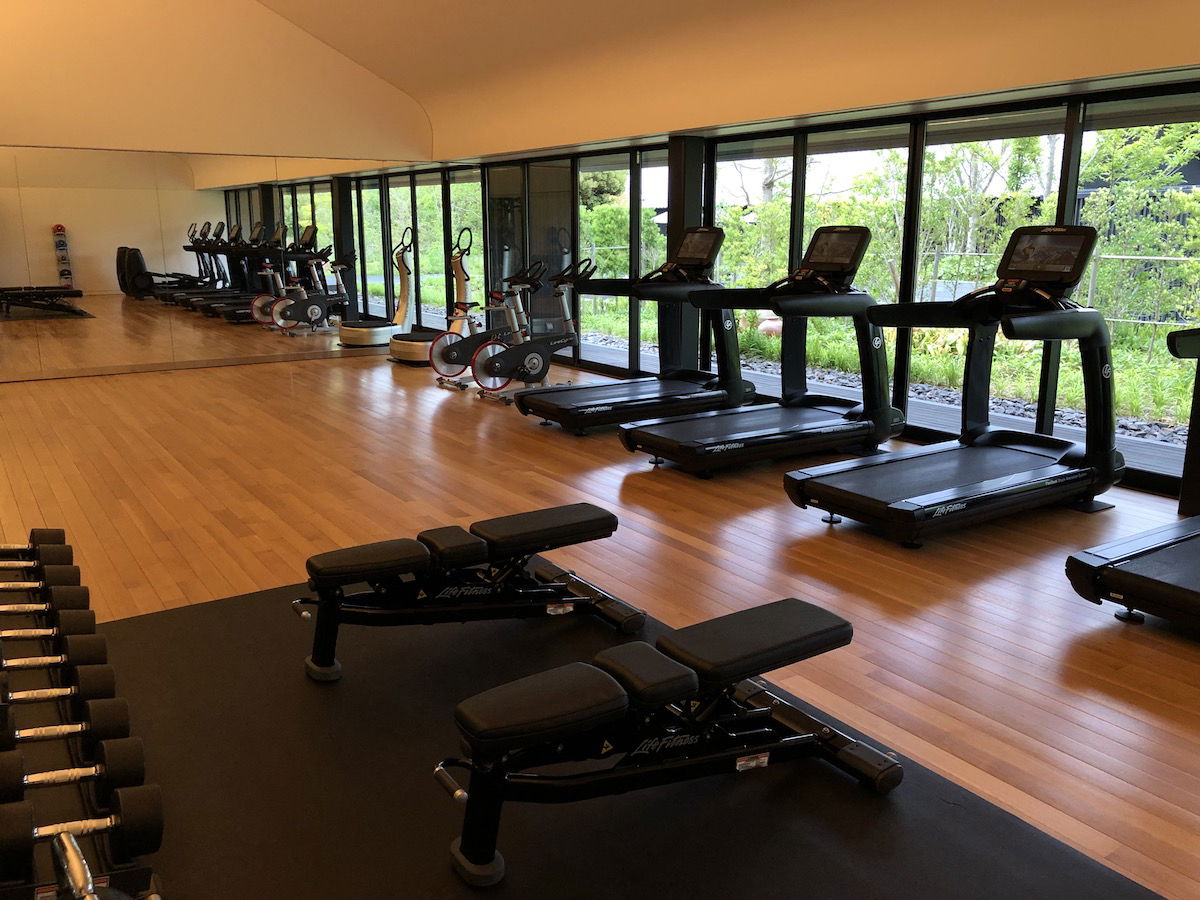 Amanemu gym
Amanemu spa
Amanemu has a beautiful spa complex.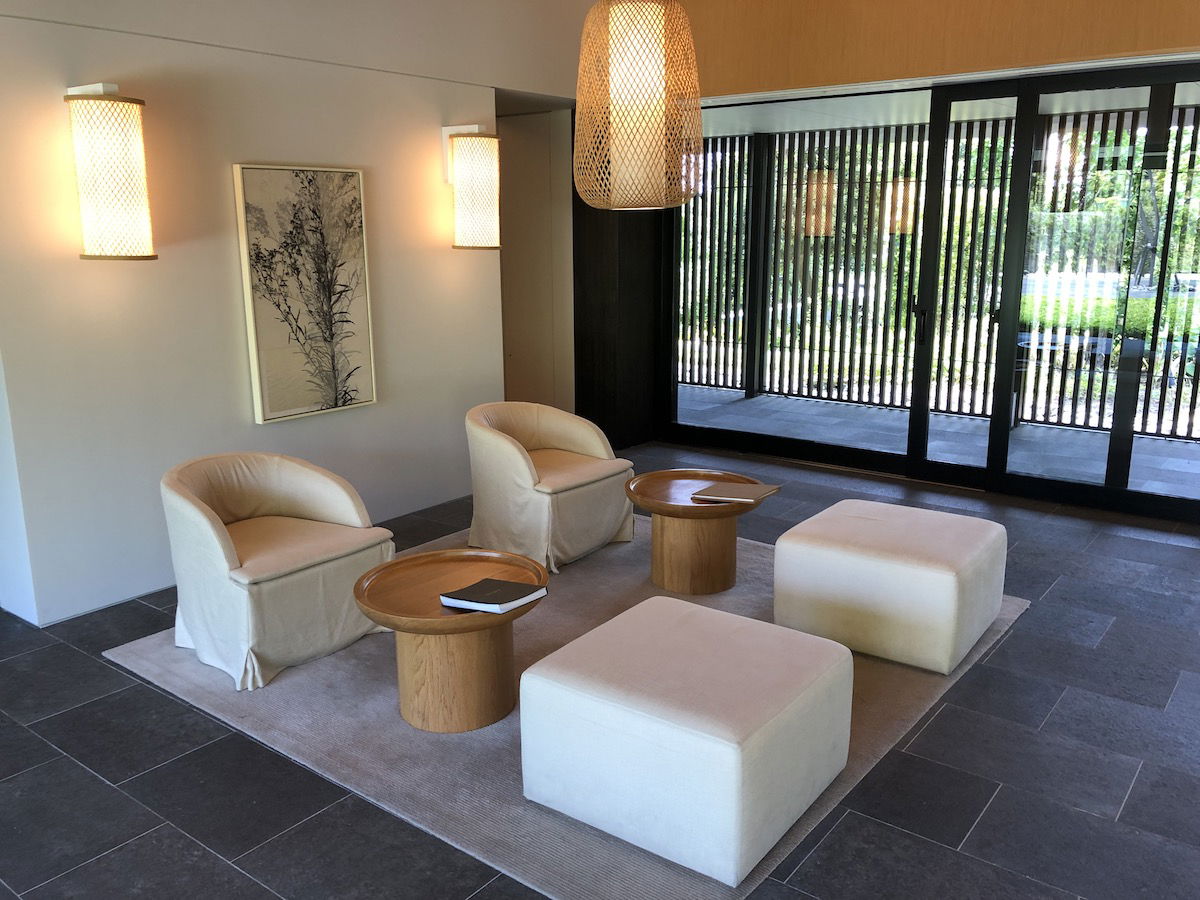 Amanemu spa reception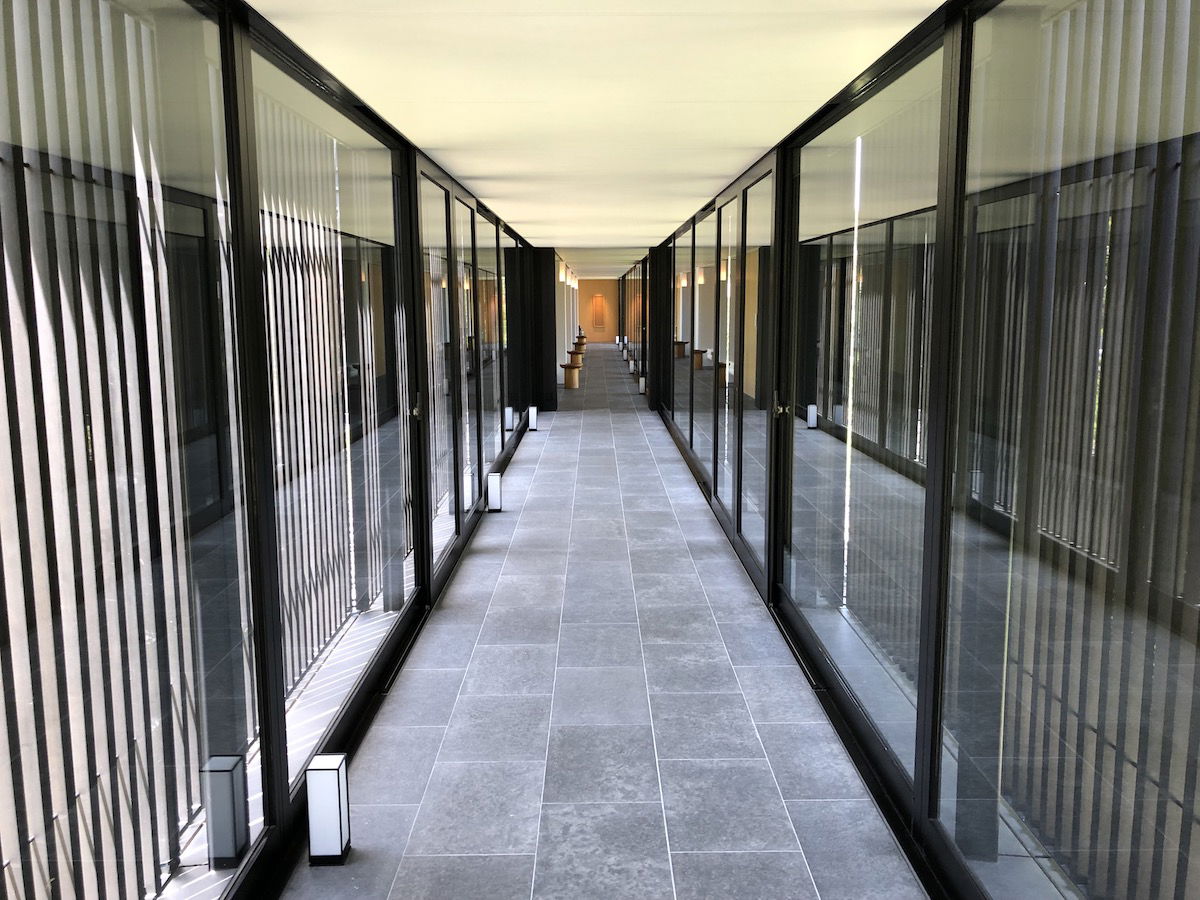 Amanemu spa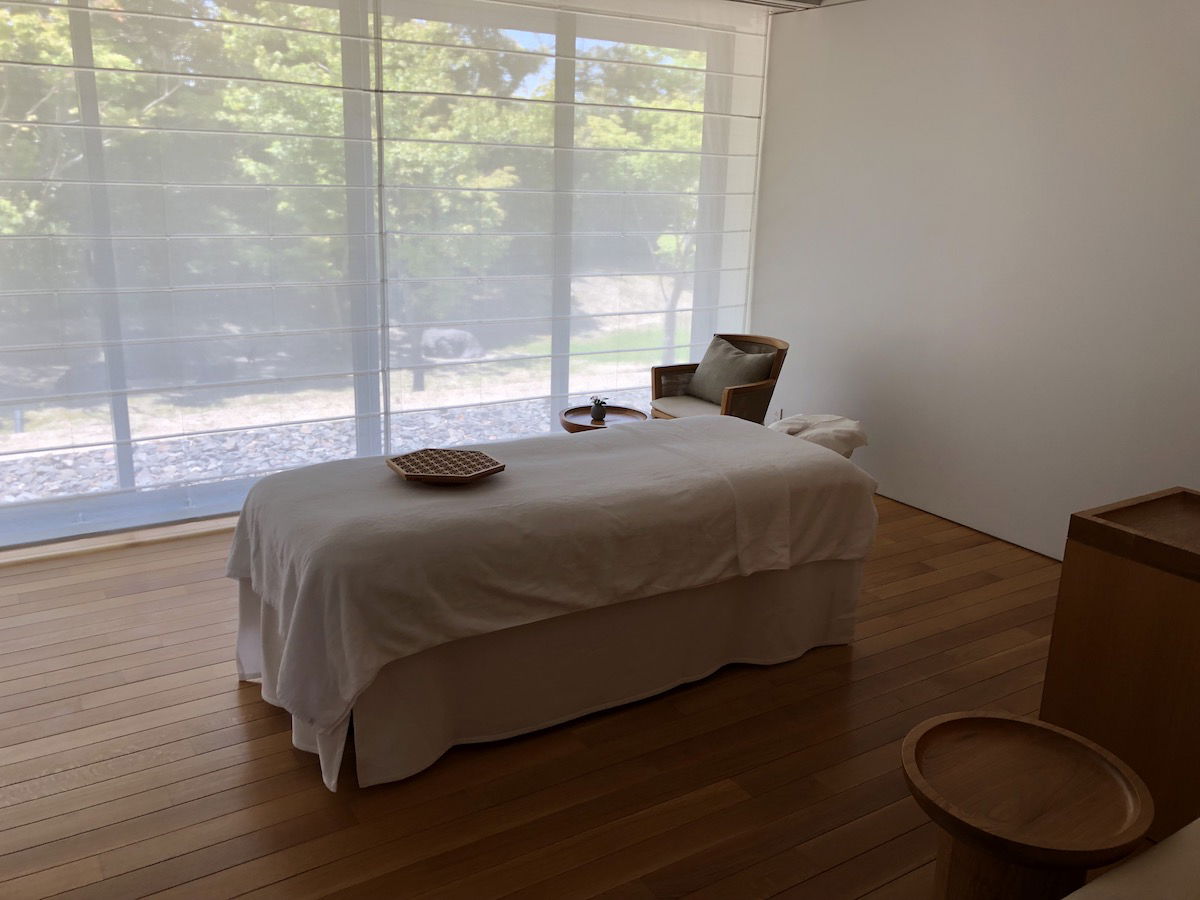 Amanemu spa
Treatments were damn expensive. I mean, I was expecting them to be expensive, given that we're talking about an Aman and Japan, but they were really expensive. For example, a 60 minute massage cost 22,000 JPY plus 23%, which is a total of 27,000 JPY (~255 USD).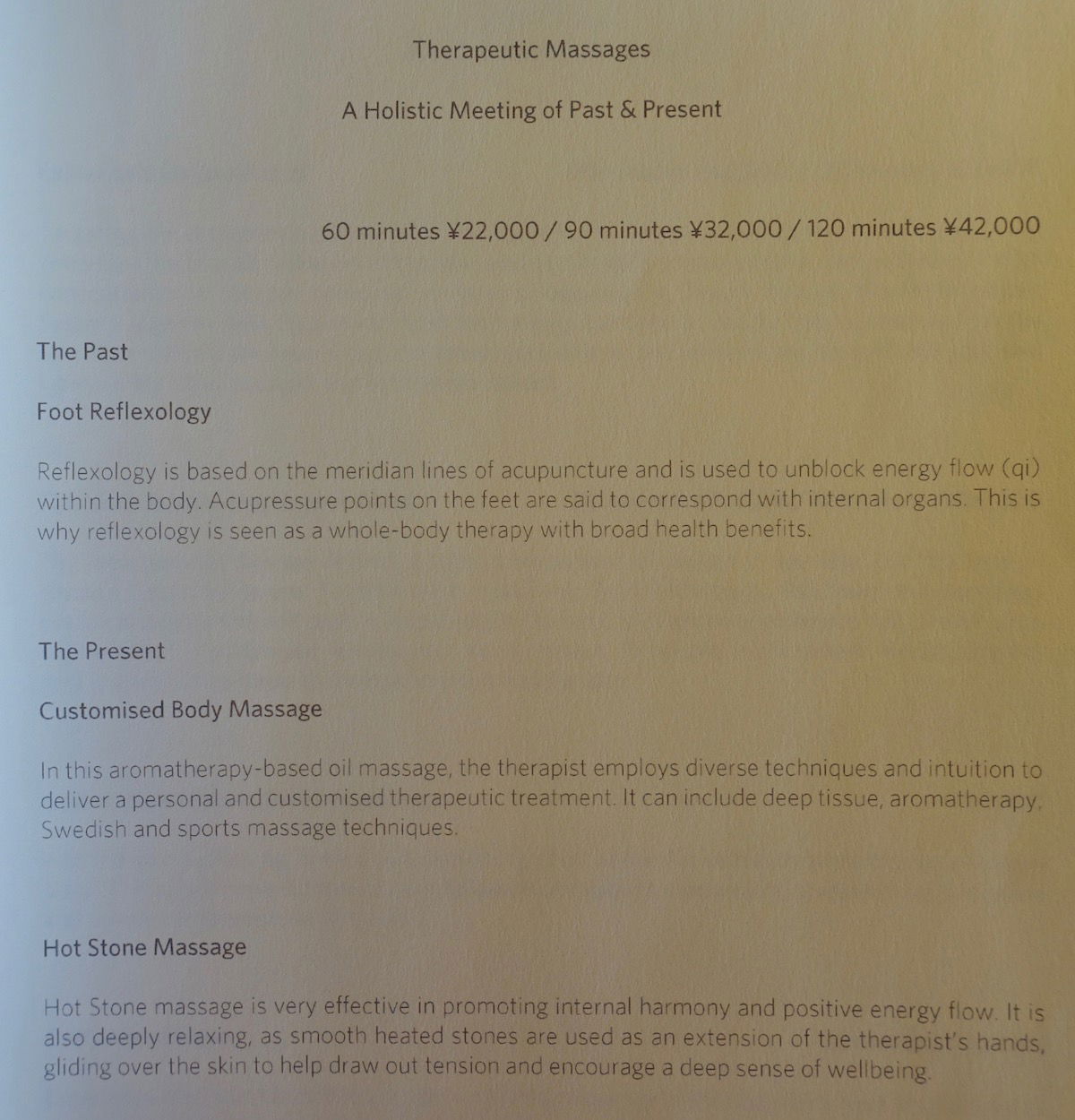 I did have one massage, and it was really, really good.
One thing to note is that you'll want to make your reservations way in advance. Usually when I'm at a secluded resort I don't like to make long term plans, so I like to decide what I'm going to do that day in the morning. One morning we wanted to see if we could get a treatment, and the next availability was the following afternoon.
Amanemu activities
This is where the hotel sort of starts to fall apart for me. First let me share a list of activities at the hotel, per their catalogue: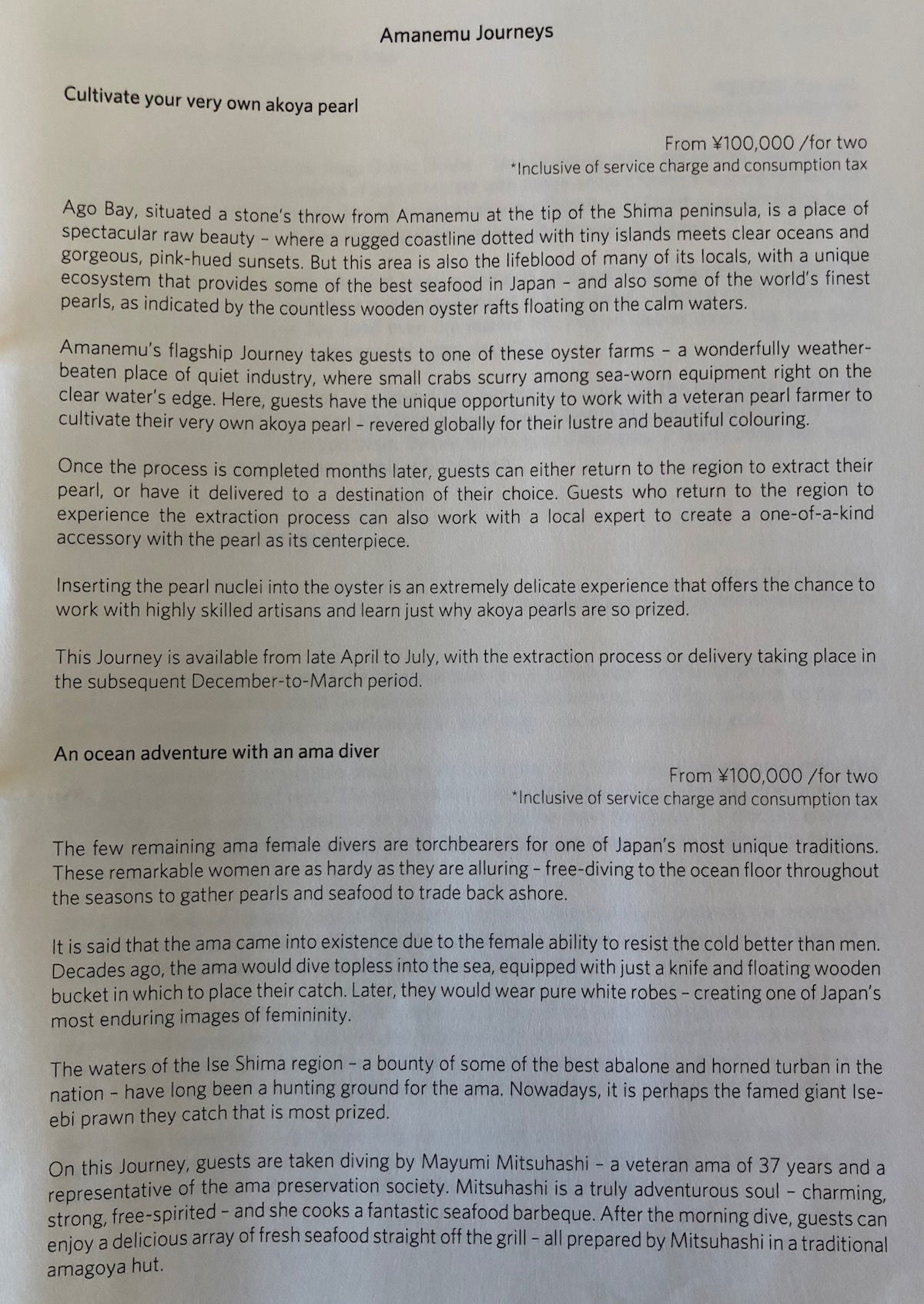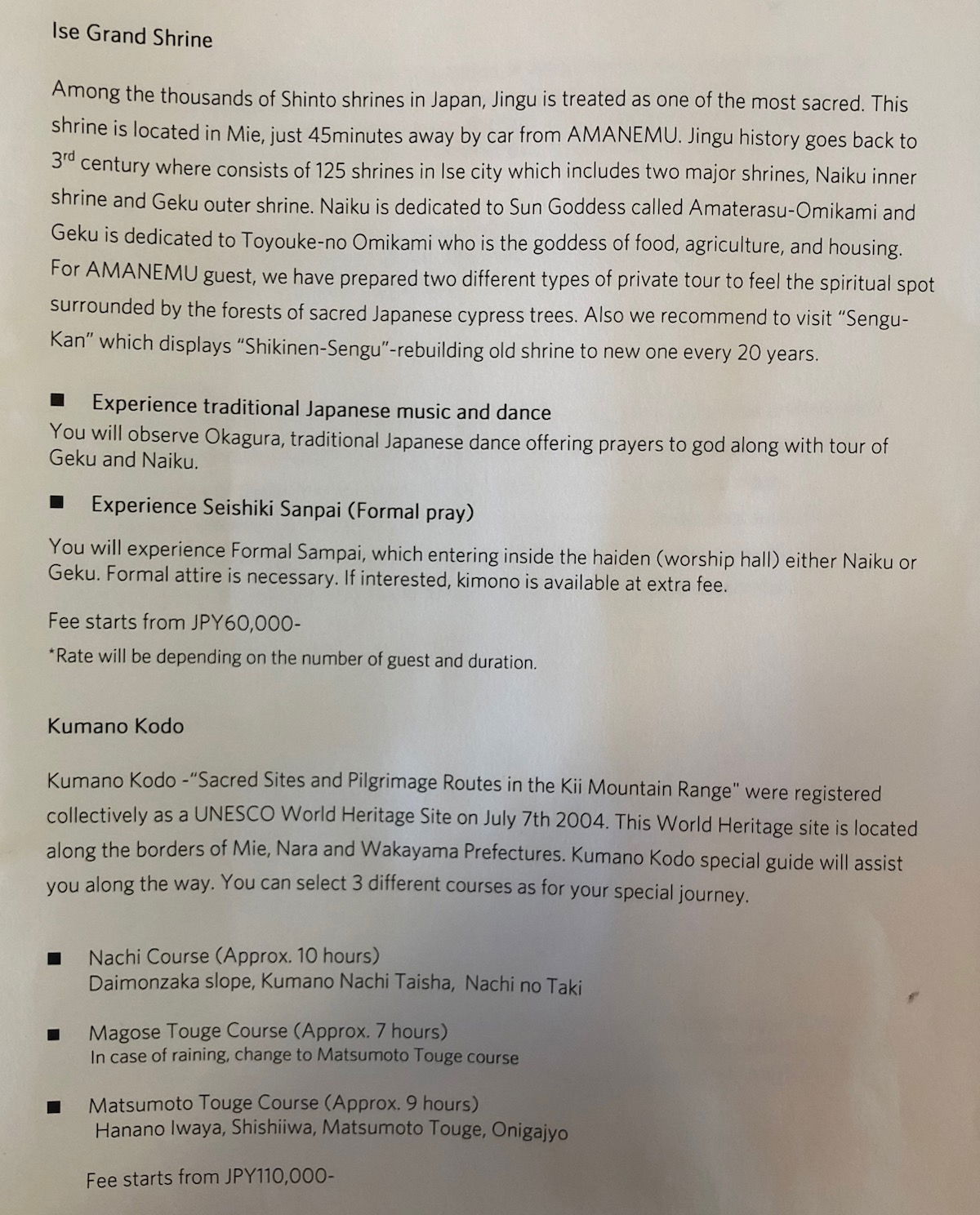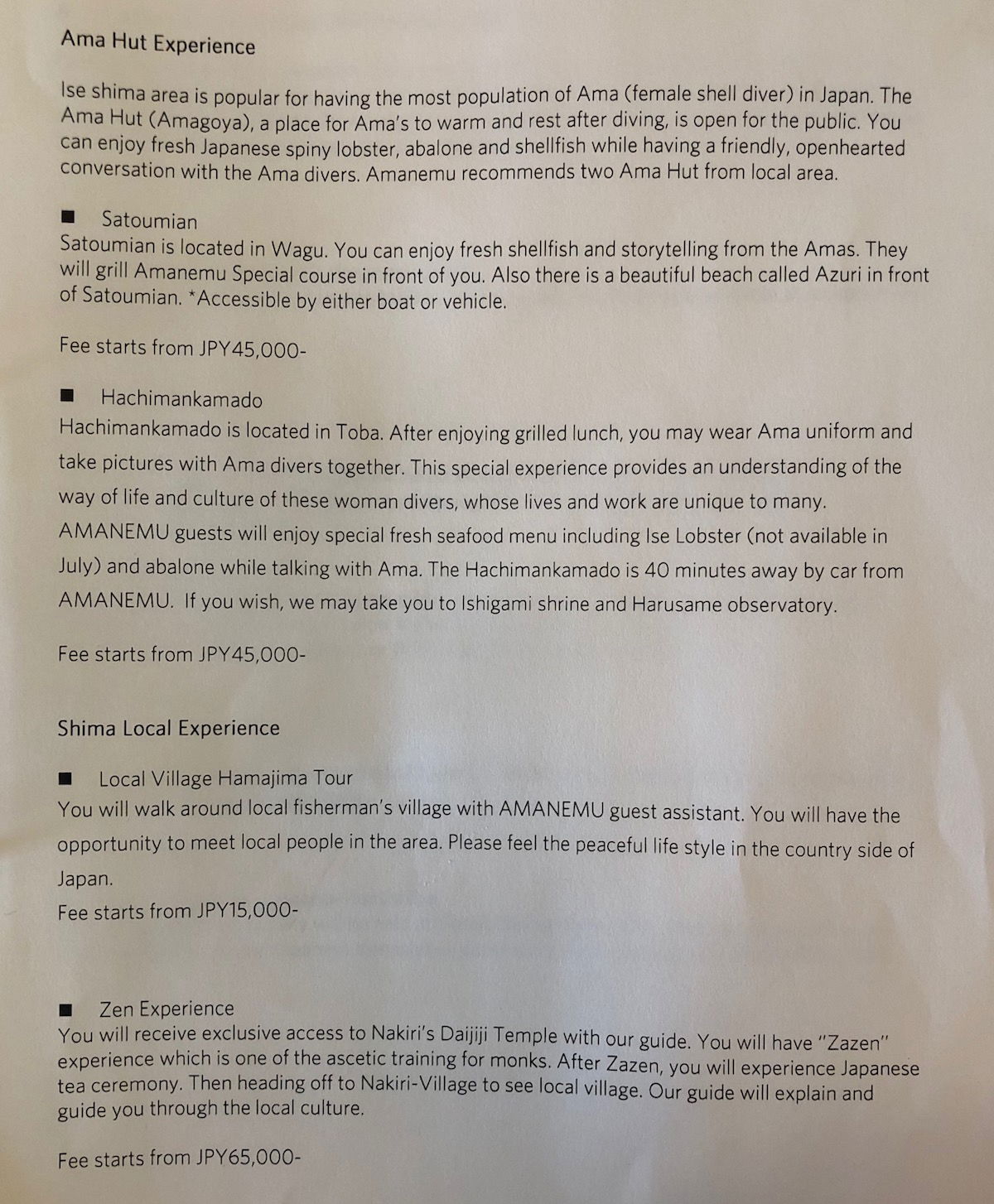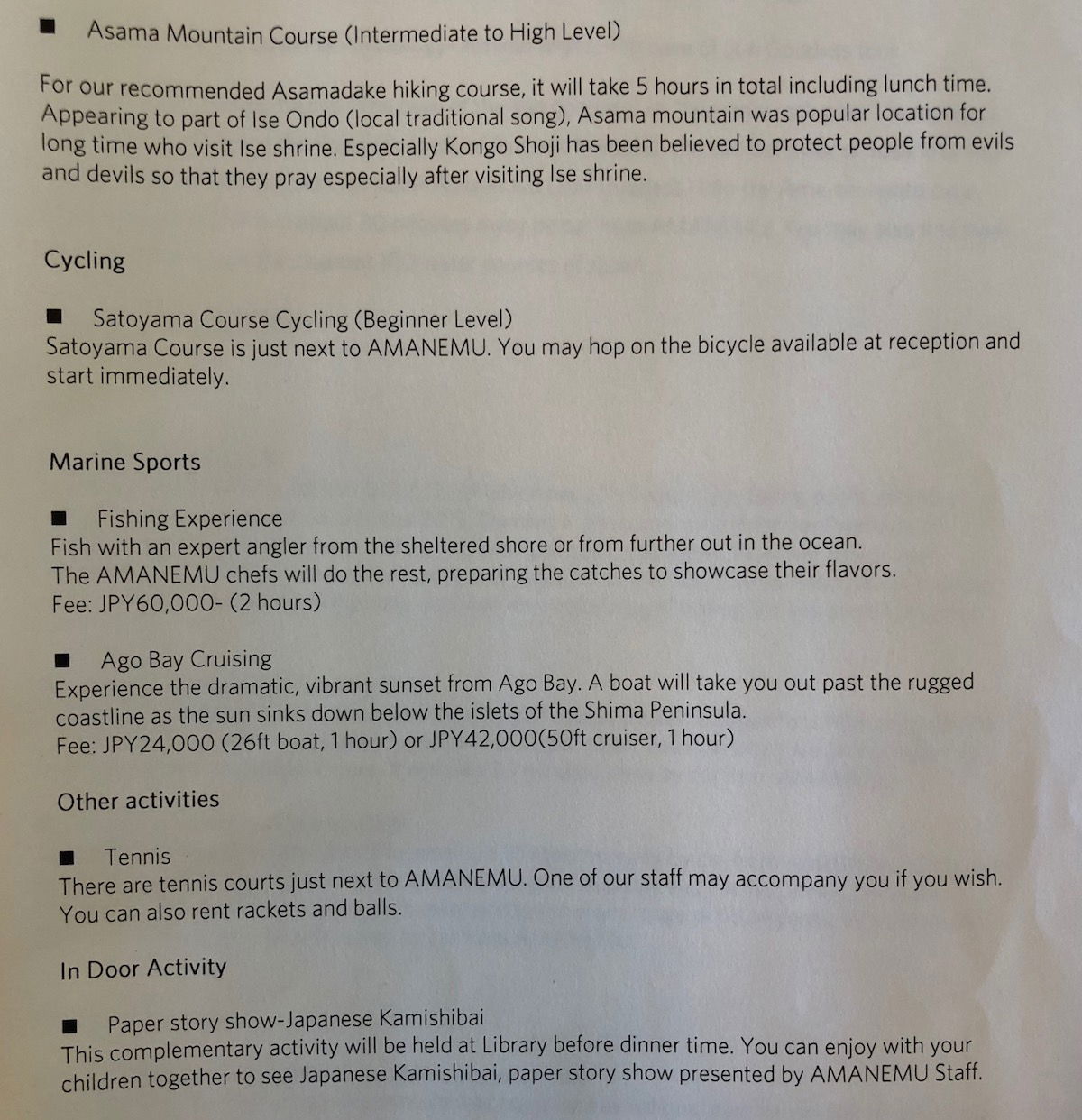 I don't really understand the pricing. A 2.5 hour cycling tour for two people costs $565? A 3.9km hike and bento box lunch costs $800?! What?
I've been to a lot of five star resorts, but I've never seen pricing quite like this when it comes to activities.
Furthermore, in all their advertising Amanemu uses the below picture (it was even playing in the car when we were being driven to the hotel). As it turns out, this picture is of Kumano Kodo… which is a 3.5 hour drive from the hotel. Kumano Kodo is actually significantly closer to Osaka than it is to Amanemu. It seems like a bit of a stretch to in any way advertise this in association with the hotel, in my opinion.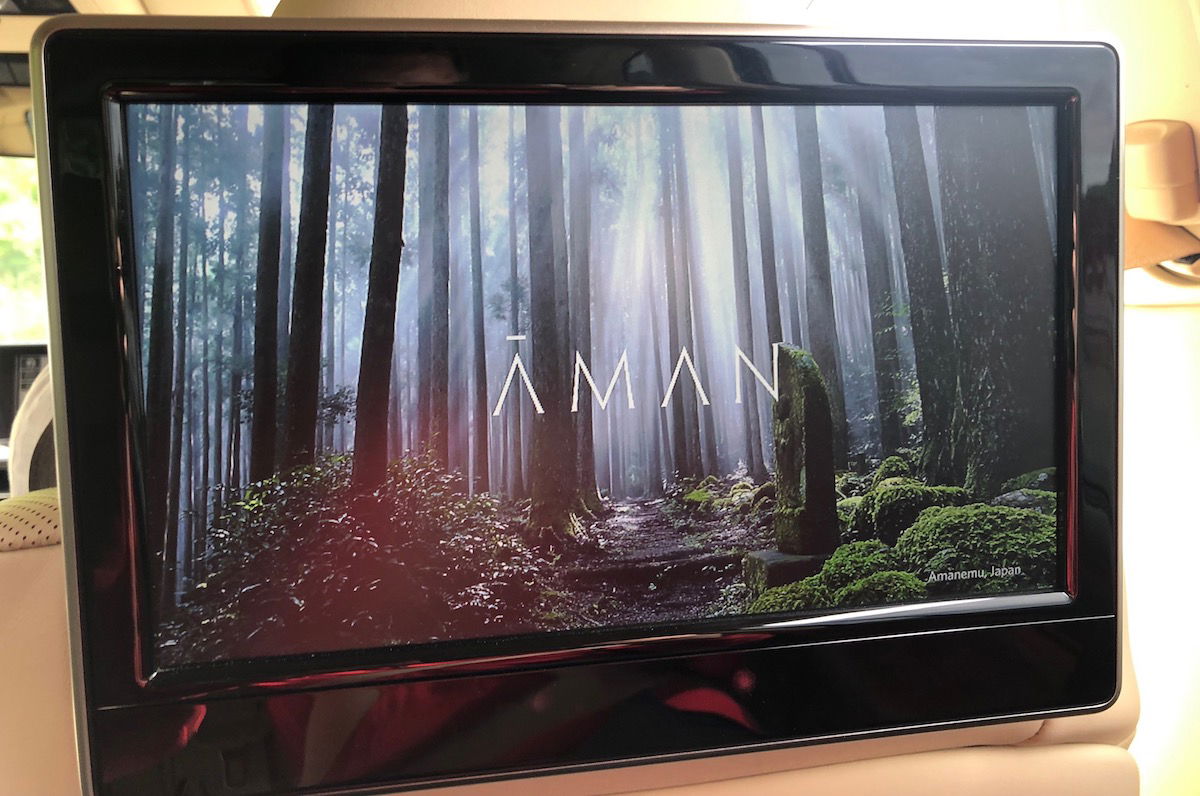 How far from Amanemu?!
What we ended up doing is a private boat tour, which was oddly one of the most reasonably priced activities.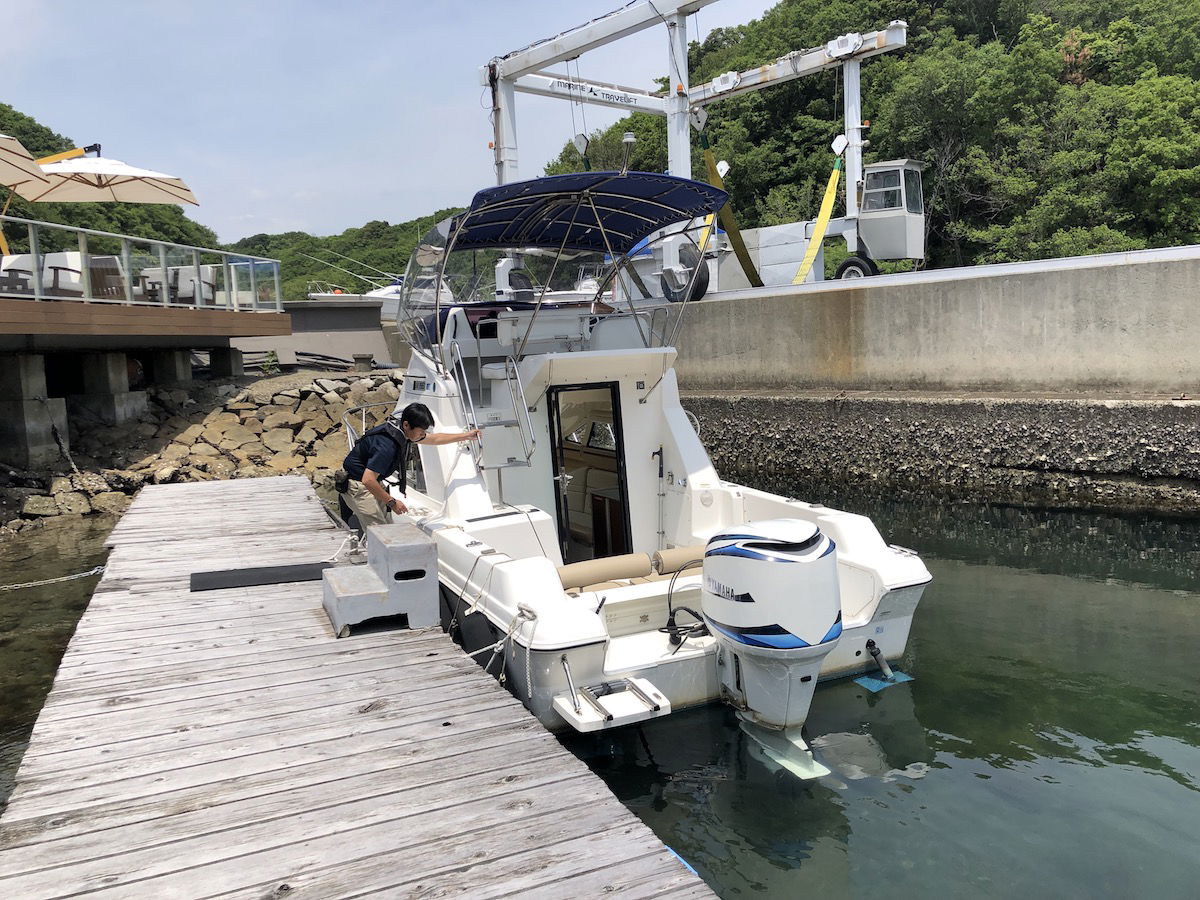 Amanemu boat tour
The area is known for pearl diving, but other than that isn't actually that beautiful. Don't get me wrong, the area is pretty, but when you think of a secluded resort in nature you expect it to be really beautiful. This was more, like, moderately beautiful?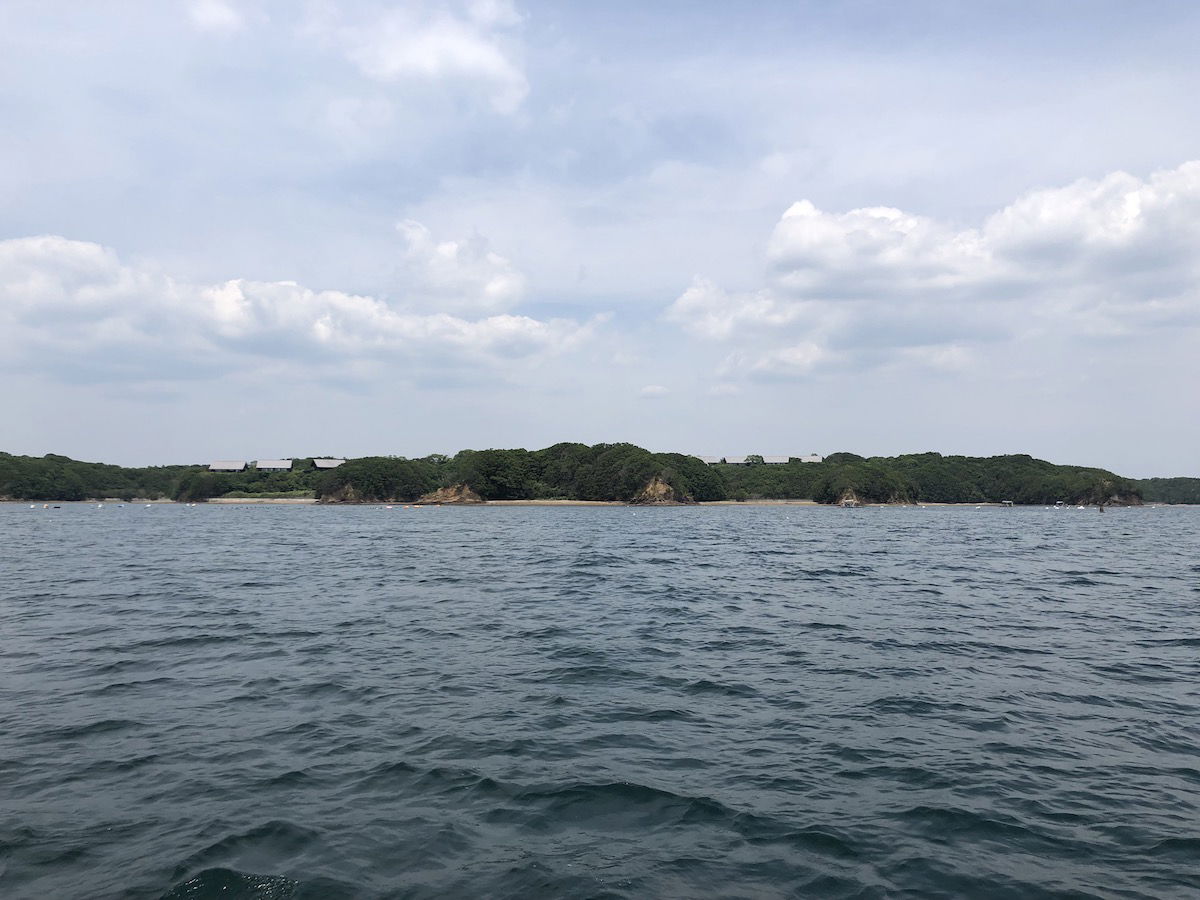 Amanemu boat tour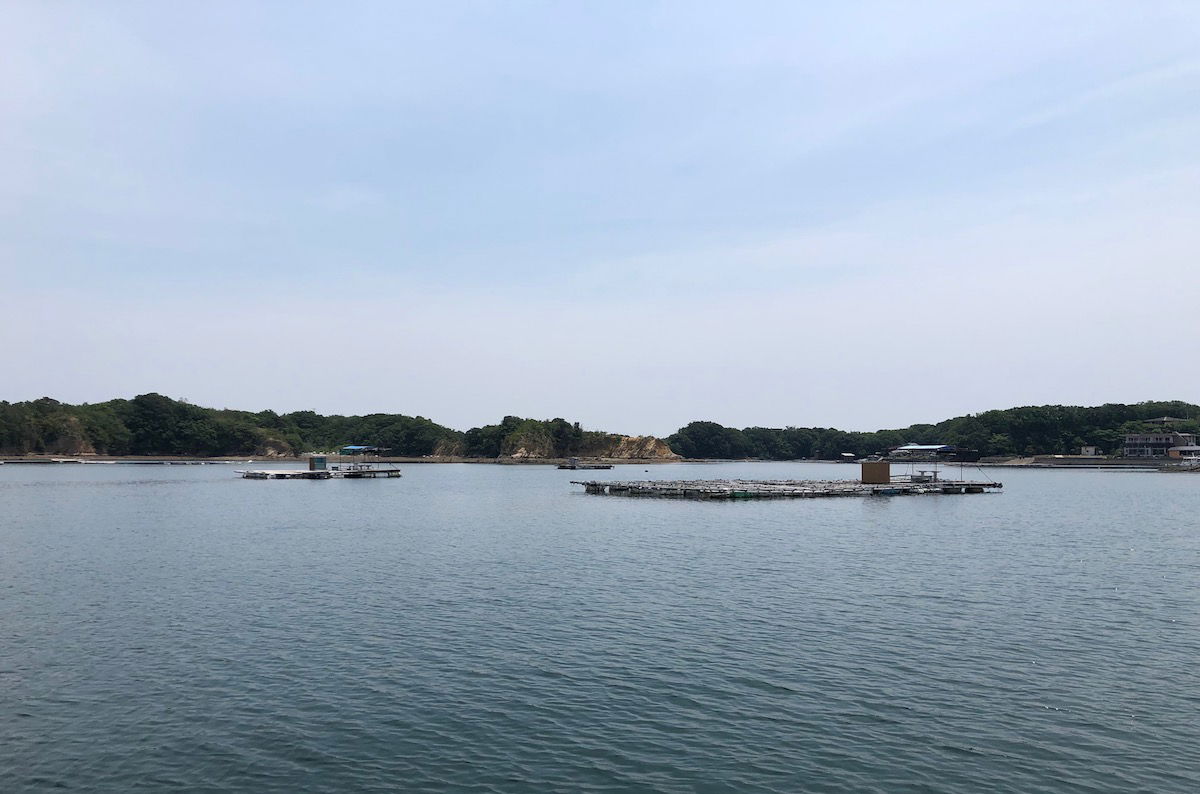 Amanemu boat tour
That was the only paid activity we did at the hotel. The hotel also has bikes you can borrow to ride around the area, though that ended up being a mess as well. I assumed you could just get the bikes when you wanted them, but as it turns out you can "reserve" them.
When we wanted to use them, they had none available. At the room next to us there were two bikes sitting for over 24 hours, and they didn't move once, and they were marked as "reserve."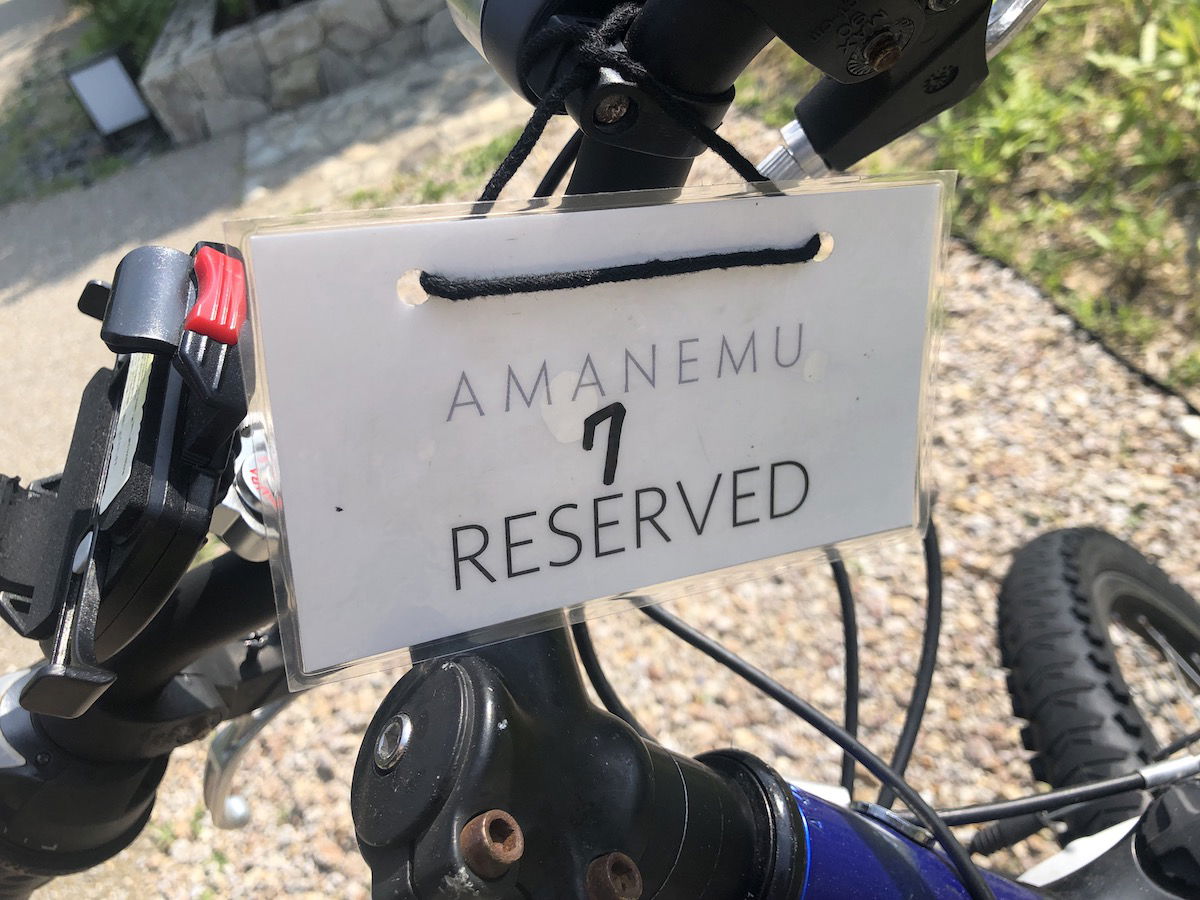 Amanemu bikes
Meanwhile we really just wanted to bike for a couple of hours. But nope, we were told they were reserved and there was nothing that could be done. You'd think they could at least have two bikes per room.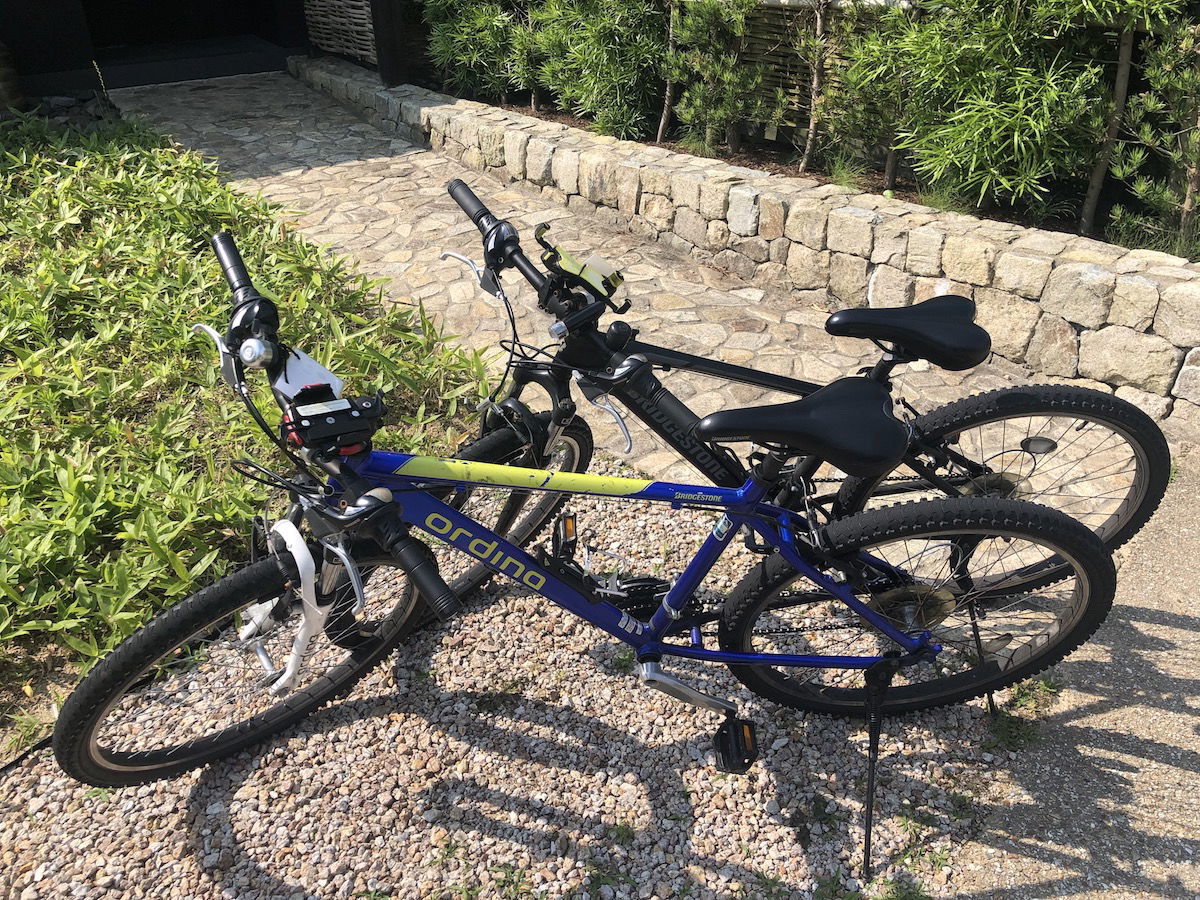 Amanemu bikes
There's some golfing around the hotel, but otherwise the area was just bizarre. For a second I almost thought I was somewhere like Jackson Hole, China, as the architecture wasn't at all what I was expecting.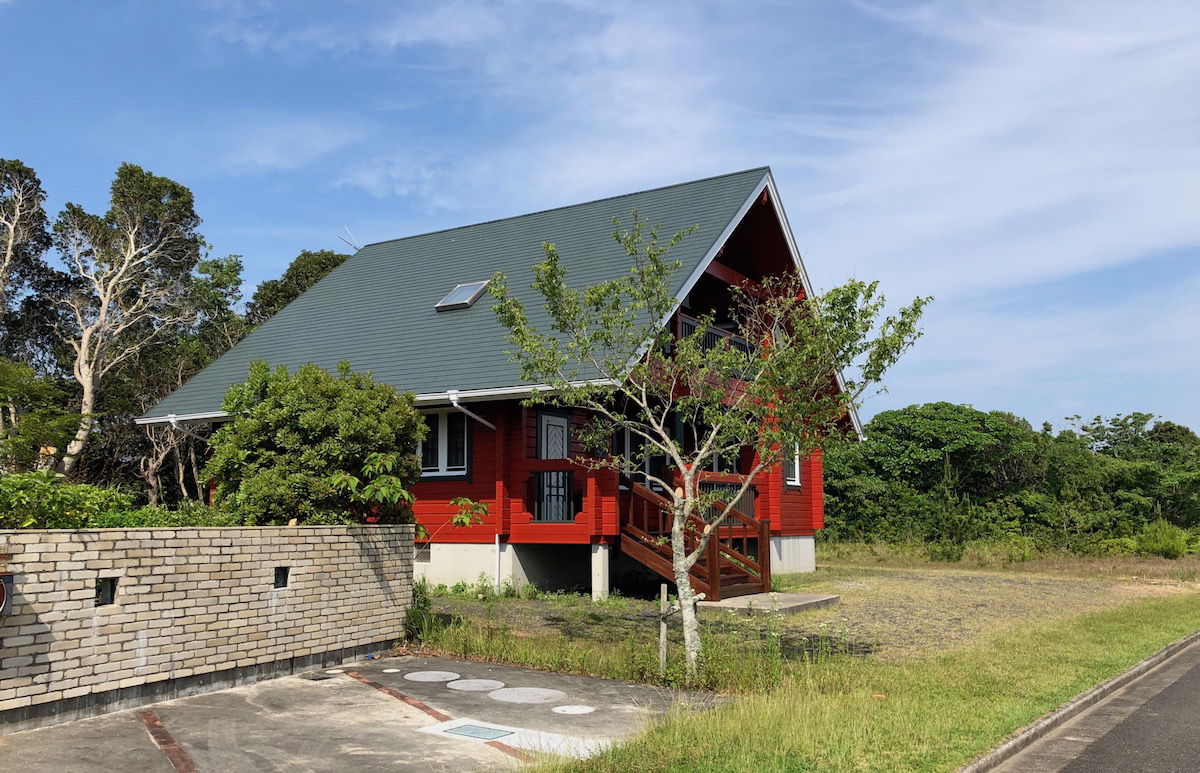 Shima houses
Amanemu service
Obviously Japan across the board has an incredibly high standard of service, and similarly Amans are known for their high levels of service. So everyone was friendly and genuinely wanted to do a great job, but I'd say service was not among the best I've had at Amans:
At Amans you're usually (almost) never asked for your room number, though during this stay I was asked a couple of times
At Amans usually housekeeping constantly refreshes your room, and you never even see them; at this hotel housekeeping was still in our room every single morning after we finished breakfast, so we had to wait
Service wasn't very proactive; for example, we'd sit down at the outdoor tables at the bar, but no one would come over unless we went inside and specifically asked for something
So service was by no means bad, but it wasn't Aman's best showing in that regard, in my opinion.
Amanemu bottom line
This was my most disappointing Aman stay yet, but let me note that I think the problem was me, and not the hotel. Up until this stay I blindly booked Amans, because I've always been so impressed by them.
I've visited other parts of Japan, so in this case I just said "well this seems like something fun to do that's different, I'm sure it will be great."
Amanemu has some things going for it — the rooms are beautiful, the food is good (though could be more varied), the spa, gym, and hot springs are nice, and the service was generally good (but then again, it is just about everywhere in Japan).
But unfortunately we were disappointed by the area and activities. As it turns out, Amanemu is a place that a lot of people go for a couple of nights as a getaway. I guess if I were in the area I might recommend coming here for a night. After all, the design is beautiful, and the food is good.
Other than that I found the resort lacking, though:
The cost of activities here is outrageous, and I'm not usually someone who is easily offended by prices at luxury hotels, since I try to come in with reasonable expectations
The resort's setting is pretty nice, but not actually that stunning; this isn't a place that's so picturesque that it looks like a postcard
There was a lack of things to do at the hotel; I wish there had been another restaurant, I wish they had more bikes so I didn't have to beg to use a bike, and I wish they had more therapists for their (very expensive) massage treatments
There was something about the vibe of the hotel that I felt was off; while I get the concept of wanting it to be peaceful, I just feel like it was silent, and some sort of music anywhere at any point would have gone a long way
Again, I realize the problem here is me, and not the hotel. I'm sure some people love this hotel, and it makes a great domestic getaway for people in Japan. But I made a big mistake by expecting this place would be great just because it's an Aman.
For the record I booked this trip a long time ago, and prior to this year was blown away by all Amans I had visited. After my experiences here and in Sri Lanka, I know that I need to do more homework, and not just rely on all Amans offering incredible experiences that I'll enjoy.
Maybe the mistake was also how long we stayed. In retrospect I wish I had just booked two nights here, and maybe I would have liked it more. I guess that's why the Citi Prestige fourth night free benefit is both a blessing and a curse.
Ford and I are much more nature people than city people, but on this trip we had such an incredible time in Tokyo, while this was definitely not the highlight.
Has anyone else been to Amanemu, and if so, what am I missing?