Before I talk specifically about our time in Bodrum (which I'll start doing in the next installment), in this post I wanted to talk more about the general logistical challenges and risks of international travel at the moment.
Let me first clarify that I won't be addressing some points in this post, even though they're crucially important:
This post isn't about answering the question of whether or not one should travel internationally right now
This post isn't about precautions to take to minimize the risk to you or others of getting coronavirus
This post isn't about answering the question of what places it is and isn't responsible to travel to
Why? Because I already addressed them in the introduction post, and also because this post is intended to address the often overlooked logistical challenges and risks of international travel at the moment.
In no particular order, here are some things to keep in mind if you are considering international travel, based on my firsthand experience (and I'll also be sharing how I approached these problems during our trip):
Immigration rules are constantly changing
Planning travel in advance, especially internationally, is virtually impossible at the moment. Rules are constantly changing — this includes country entry requirements, transit requirements, testing requirements, and more.
You really can't count on any rules staying the same, especially when so many entry requirements are based around the number of coronavirus cases in a country. Until your passport is stamped at the border, don't count on being allowed in.
How did we deal with this? We booked our trip to Turkey two days in advance, so while there was still some risk, it was minimal.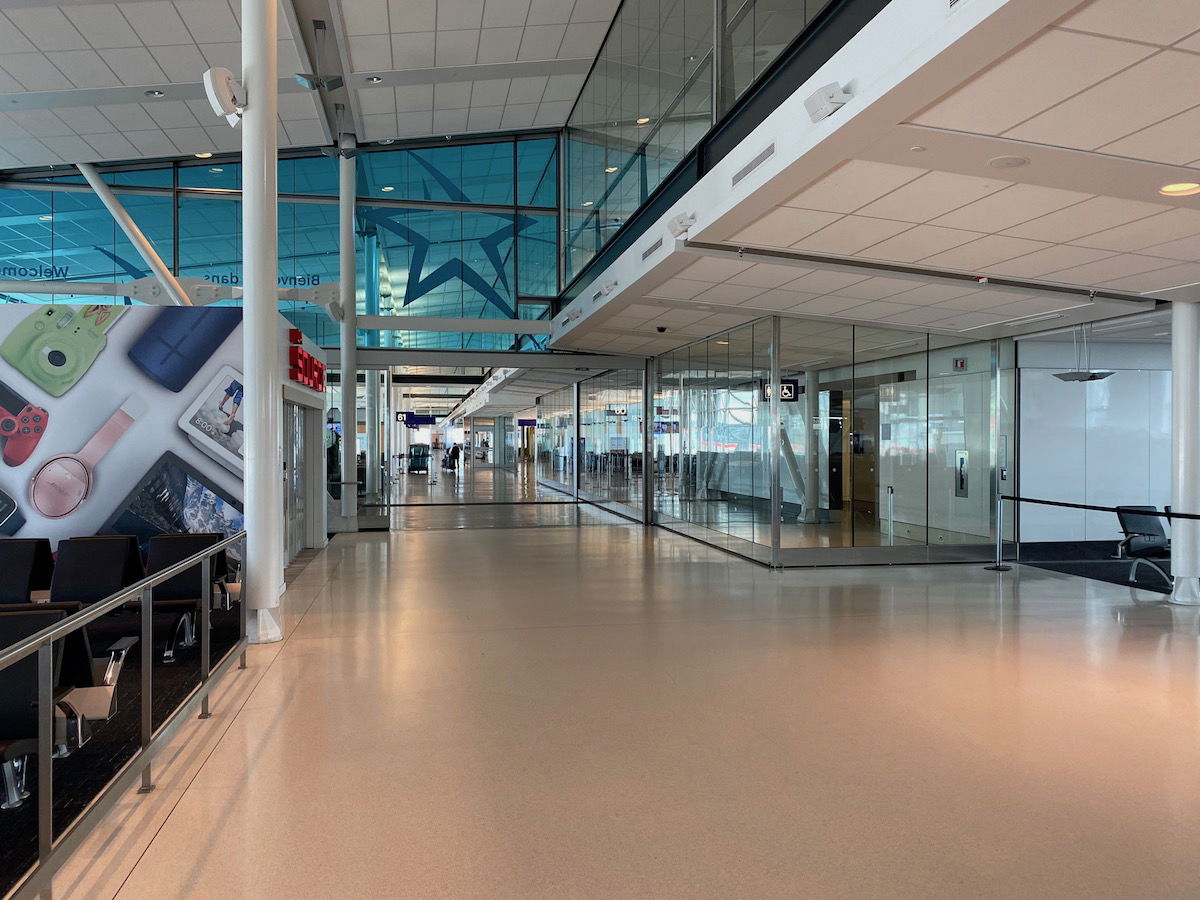 It can be tough to understand where you can and can't travel
Rules are hard to understand
While this is related to the above point, there's an important distinction to be made. Immigration requirements can be complicated during the best of times, let alone right now.
I've heard several stories of airlines incorrectly denying people boarding, because they interpreted immigration rules differently than passengers.
I was fully prepared for this, and I made sure I showed up at our origin airport early, and also had screenshots of the official entry and transit requirements of the countries we were traveling to and through. This ended up being a complete non-issue for us, but clearly it has been problematic for others.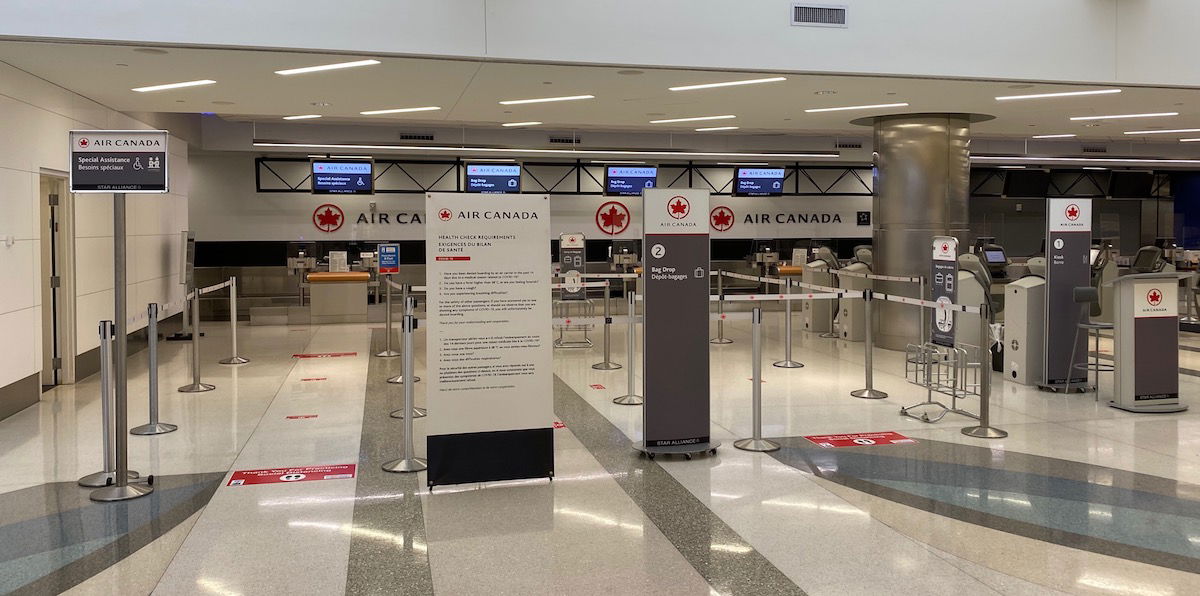 There can be confusion about immigration rules among airline agents
Irregular operations are more complicated than ever before
Flight delays and cancelations can be stressful during the best of times, and have now become way more complicated. For example, there are lots of countries you might be allowed to transit, but might not be allowed to enter.
For example, say you have a US passport and are flying from Istanbul to Frankfurt to Boston. If your Istanbul to Frankfurt flight is delayed, and you misconnect, you're not actually allowed to enter the country. So you'll be stuck in the terminal until the next practical flights, and in some markets that could potentially be for over 24 hours.
How did we minimize our risk here, for our Fort Lauderdale to Montreal to Munich to Bodrum itinerary?
We planned a long layover in Montreal, in the event our flight from Fort Lauderdale to Montreal was delayed
While we had a short layover in Munich, and the flight only operates twice per week, I knew we could otherwise reroute onto a flight to Istanbul within hours, and flying from there to Bodrum is easy
I'm also really good at handling airline irregular operations, so I realize this could be much more overwhelming for a less frequent flyer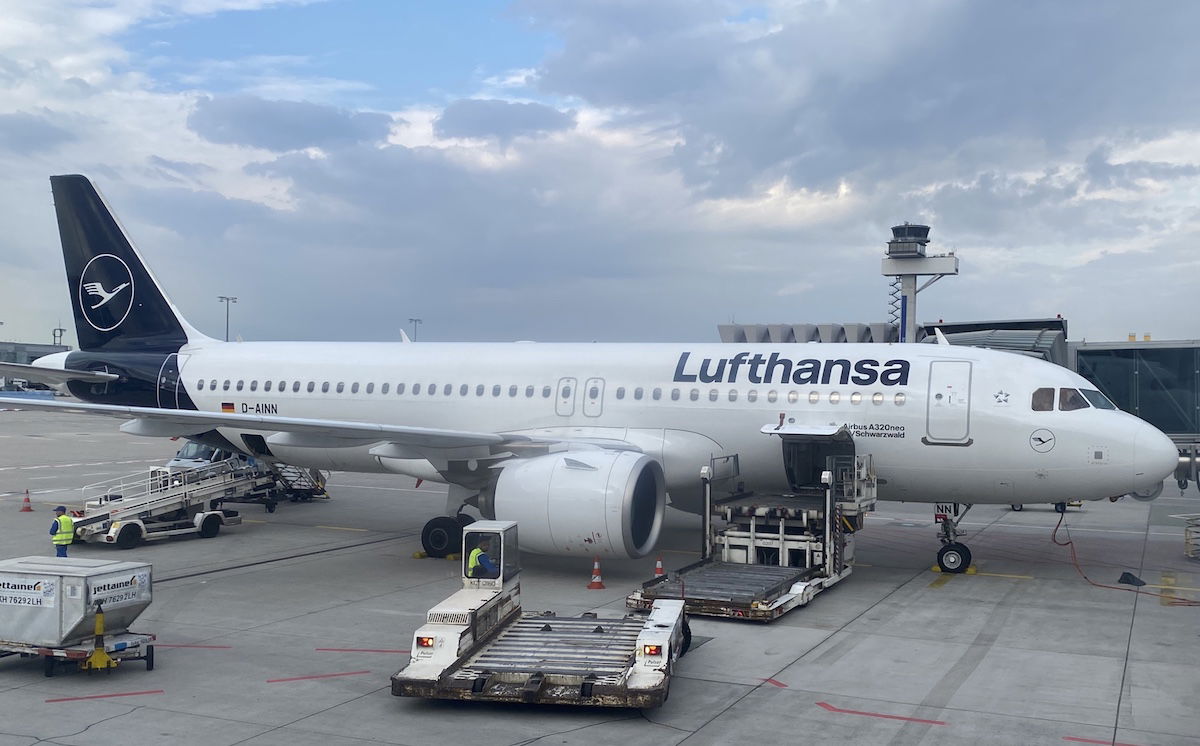 Misconnecting is more complicated than ever before
International health insurance is complicated
Another major concern for travelers should be what happens in the event that you get sick or need to get hospitalized. Most travel insurance policies (whether purchased or through credit cards) explicitly exclude coronavirus.
There are some policies that do cover coronavirus, and Emirates, Etihad, and Virgin Atlantic, are now offering free coronavirus travel insurance.
I didn't end up pursuing any coverage for our trip, because:
Statistically speaking, given our age and health, the chances of hospitalization if we got coronavirus was minimal
If we needed to quarantine in place, I have lots of hotel points I could have used to extend our stay by two weeks
In the event that we were to be hospitalized, medical care in Turkey is much more reasonably priced than in the US
Obviously it wasn't a perfect solution, but I thought it was good enough.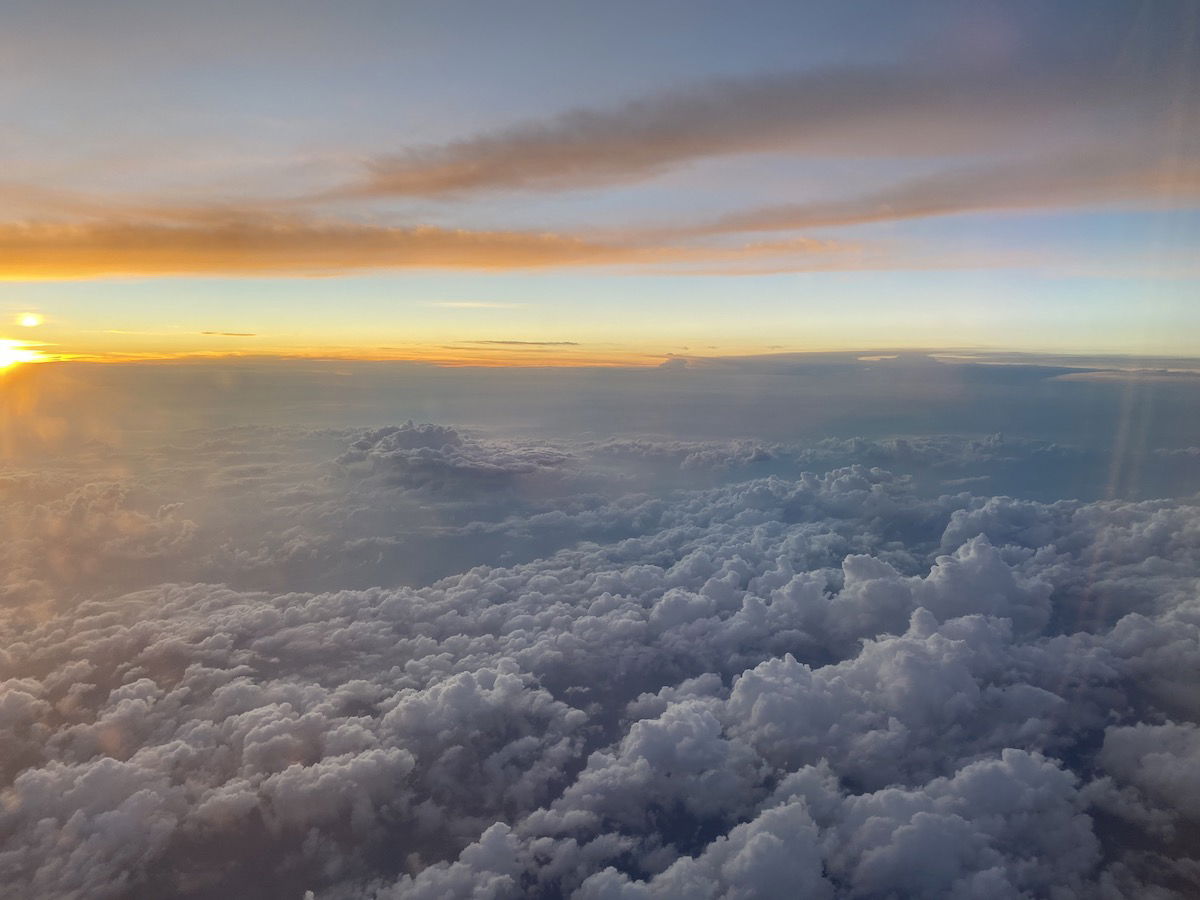 Travel coverage largely excludes coronavirus
Coronavirus testing is still a real challenge
Coronavirus testing is a long way from where it needs to be for travel to recover: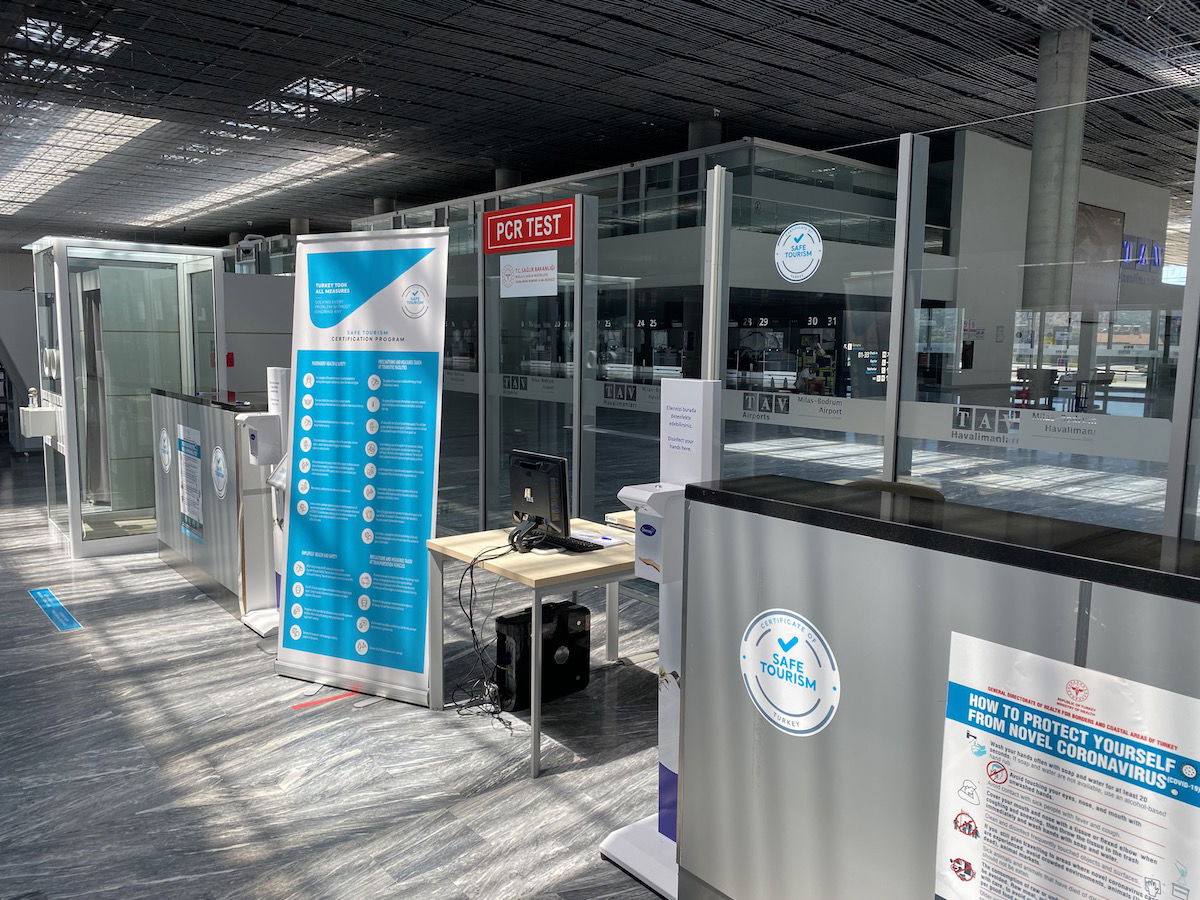 A (closed) coronavirus testing facility at Bodrum Airport
What happens if you get coronavirus?
Health risks aside, if you're planning travel you should be aware of the policies of where you're traveling in the event that you do get coronavirus. Will you have to go to a hospital no matter what? If you're forced to quarantine at the hotel you're staying at, how much will that cost you?
This is an area where some hotels have actually been quite "generous," with many hotels in the Maldives offering 14 free nights of accommodation in the event you do test positive, and then you're just on the hook for room service food and drinks.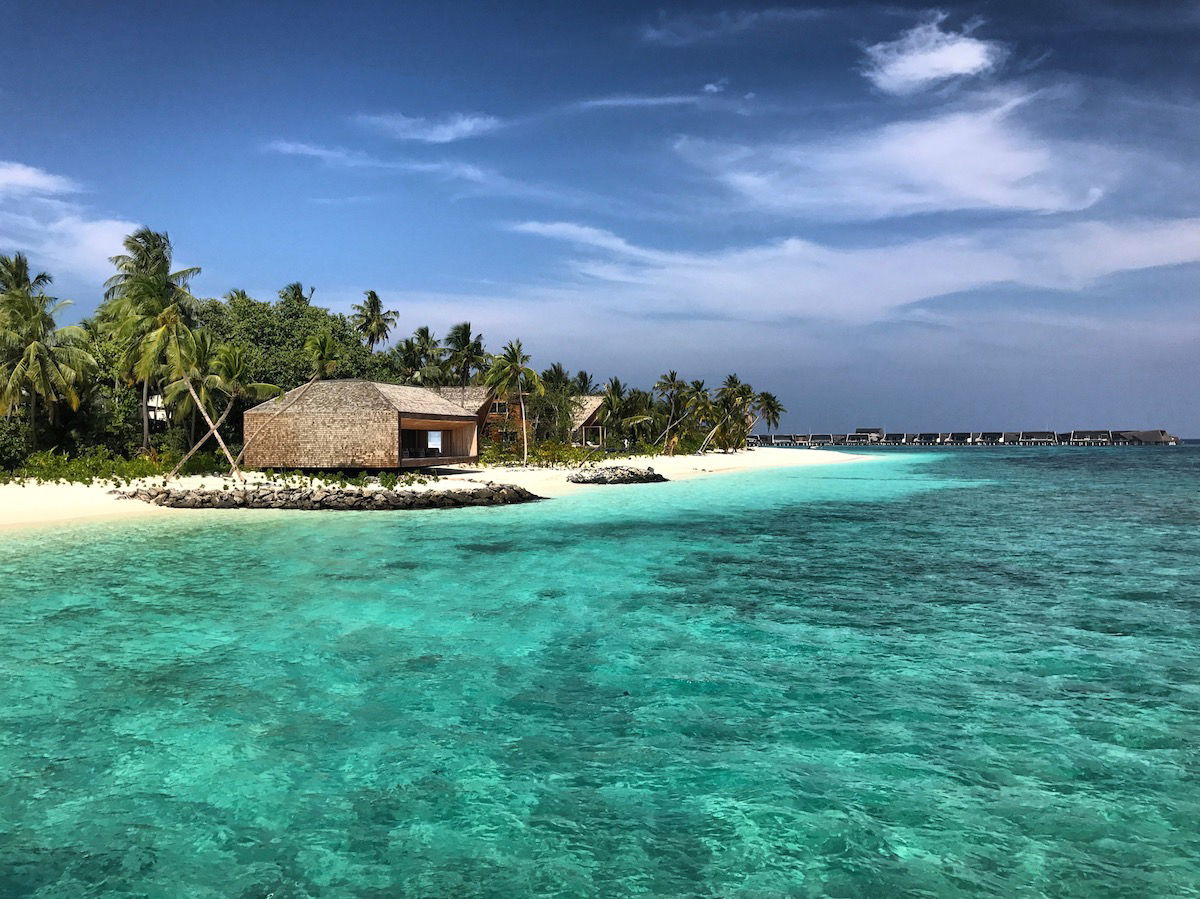 You could find yourself quarantining for 14 days
What happens if someone you were in contact with gets coronavirus?
This is a point that a lot of people overlook. Even if you don't get coronavirus, being in contact with someone who has had coronavirus could prove extremely problematic, health implications aside:
For countries that do testing on arrival or contact tracing, you could be forced to quarantine for 14 days if you were in close contact with someone who was found to have coronavirus
Many airlines and hotels require you to confirm that you haven't been in contact with anyone who had coronavirus
Even if you take precautions, and even if you don't get coronavirus, you could end up in a situation where you have to quarantine.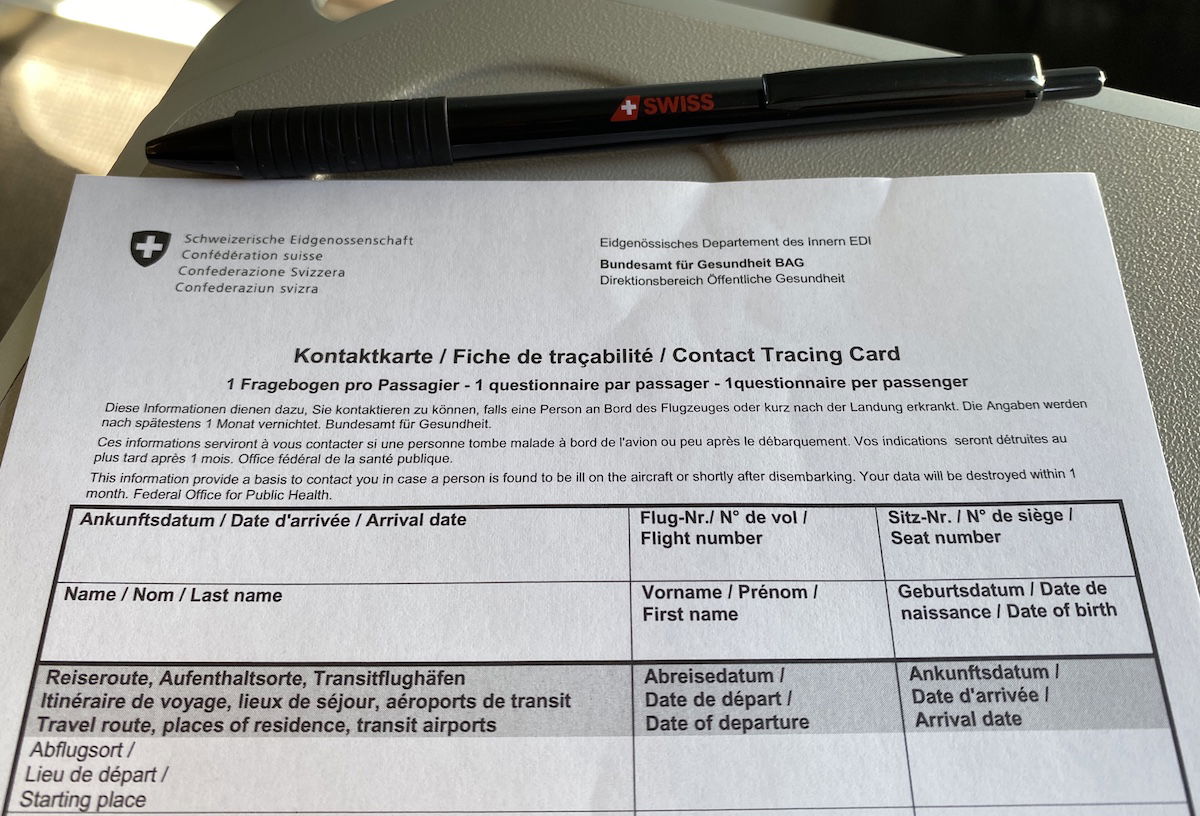 What happens if you come into contact with someone who has coronavirus?
This can all add a lot of stress to travel
All of the above points can really add a lot of uncertainty to travel, and for many could take a lot of the fun out of it. That's not to say one shouldn't (or should) travel, but I'd be lying if I didn't say that I found myself a bit more on edge than on other trips, and that goes beyond just being vigilant of coronavirus precautions:
Pre-travel you have to worry whether entry requirements will change, and whether your flight schedule will change
During travel you have to worry about irregular operations, and whether airline employees having the same understanding of transit and entry requirements as you
When you're traveling you might become a bit paranoid if you even feel slightly unwell
None of these are necessarily deal-breakers, but do expect that travel will logistically be more complicated and stressful than it otherwise has been in years.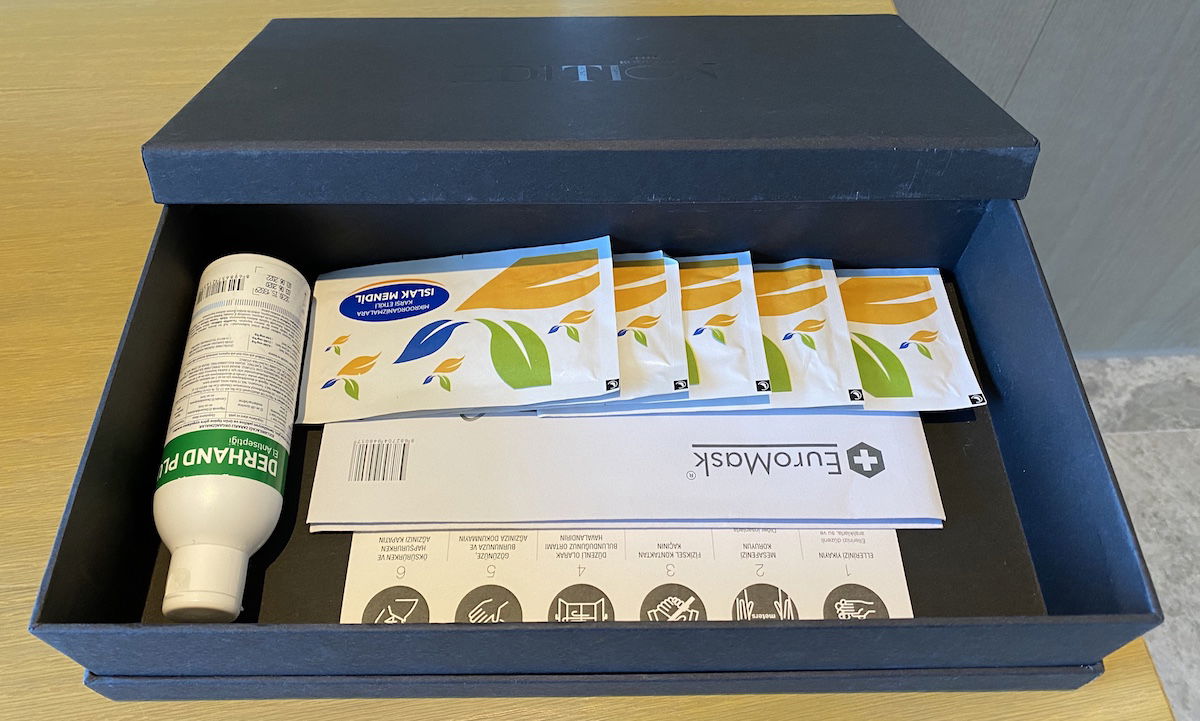 Hotel welcome amenities in the age of coronavirus
Bottom line
There are lots of things to consider if planning travel during this time. As I said above, your primary consideration should be looking after your health as well as the health of others, and minimizing risk.
Even beyond that, though, there are all kinds of other logistical considerations that can make planning travel completely different than in the past. The above list is by no means intended to be comprehensive, though it includes some of my biggest takeaways from traveling internationally.
Did I miss any major logistical considerations that you think are important? If you've traveled in the past few months, did you face any of these concerns?