EXTRA PERKS AVAILABLE
Enjoy breakfast, upgrades, & more
Want to take advantage of Marriott STARS benefits, including a space available room upgrade, complimentary breakfast, a hotel credit, and more? Contact Ford ([email protected]) for more details. He may even be able to help if you already have a stay booked. This is valid for paid stays at BVLGARI, EDITION, Ritz-Carlton, Ritz-Carlton Reserve, and St. Regis.
Not only did I love Bodrum, but I also particularly enjoyed the Bodrum EDITION, which is now easily one of my favorite Marriott-family properties in the world. This was on balance our favorite hotel we stayed at in Bodrum, and yes, that even includes Amanruya.
Booking the EDITION Bodrum
I booked the Bodrum EDITION using points. The hotel is a Category 7 Marriott property, and for our nights a stay cost 60,000 Bonvoy points per night. Marriott offers a fifth night free when redeeming points, meaning that in increments of five nights we were paying an average of 48,000 points per night.
For context, I value Bonvoy points at ~0.7 cents each, so to me, that's like paying ~$336 per night.

As a point of comparison, paid rates here can get really steep. For example, for our nights the paid rate would have been 1,121EUR (~1,330USD) per night, and this is pretty normal in the second half of July and August.

Meanwhile if you come later in the season, like in October, rates are a quarter as much.

It's normal to see rates fluctuate so much in seasonal resorts, and in the case of the Bodrum EDITION, it's my understanding that the hotel has quickly turned into one of Turkey's hottest hotels, which would explain how they're able to charge that much while still running near 100% occupancy.
I even got a great deal on incidentals, since a few months back I bought Marriott gift cards for 20% off, so I could use those to pay for the things we paid for on-property.
How to earn Marriott Bonvoy points
In addition to earning Bonvoy points through actual stays, there are lots of ways to earn Marriott points with co-branded US credit cards:
Best for Marriott perks
Get gold status for being a cardholder and a $300 Marriott statement credit every year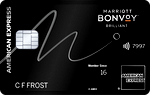 Marriott Bonvoy Brilliant® American Express® Card
Best for business travelers
Earn up to 2 free night awards every year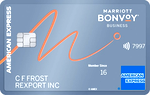 Marriott Bonvoy Business® American Express® Card
Marriott often also sells Bonvoy points at a discount, which could be a good opportunity as well.
Get extra perks on cash stays
If you're booking a paid stay at the Bodrum EDITION, I'd recommend booking through the Marriott STARS program. This would get you perks like a room upgrade subject to availability, a $100 food & beverage credit, and more. You'll pay the same as whatever the flexible rate is at the hotel.
If you need help with a Marriott STARS booking you can reach out to Ford, as he'd be happy to help with these requests. You can contact him at [email protected]
The incredible people of the Bodrum EDITION
Now let's get into the actual review of the Bodrum EDITION, and what makes this hotel so great.
Usually when I review hotels I write a bit about service at the end. In the case of the EDITION, I think that would be doing a disservice to the hotel. Don't get me wrong, the hotel is gorgeous and awesome, but it's the people that really make this place so special.
I don't know how the EDITION hired so well, but virtually everyone we interacted with at this hotel was professional, seemed like they actually enjoyed their job, and had personality.
In virtually every function, the people exhibited the best of Turkish hospitality and then some. I'll try to highlight some specific examples below, but if you go here you won't be disappointed by the service.
We stayed at the EDITION twice while in Bodrum, as we split up our stay with four nights at Amanruya. I can't even begin to say the contrast in service between the two properties. Sure, Amanruya had reasonably polished and personalized service (as you'd expect from an Aman), but they lacked the charm and personality of the staff at the EDITION.
Not only was service top notch, but the staff at the EDITION also had the best employee mask compliance I've seen at any business since the pandemic started. All staff members were consistently wearing masks correctly. I wrote in a previous post about general coronavirus precautions in Bodrum, and below I'll continue to highlight precautions I noticed as we go along…
Bodrum EDITION location
The Bodrum EDITION is near the north center of the Bodrum peninsula. It's about a 50-minute drive from the airport, and about a 30-minute drive from the town of Bodrum.
However, in practice there are lots of great restaurants and attractions just a short drive from the hotel, and the popular Yalikavak Marina (which has all kinds of high end shops and restaurants) is only about a five minute drive from the hotel.
Unlike so many other seasonal resort towns, the taxi situation in Bodrum was great — drivers were honest (always going by the meter), knowledgable about where things are, and taxis are also affordable.
Bodrum EDITION check-in
When we arrived at the EDITION our temperatures were taken (as was the case every time we returned to the hotel). The EDITION is built into a hill, and the reception area is on street level, with the rest of the resort being below it. In reality you'd only really visit up here when arriving or departing the hotel, since there's not much else going on.
The lobby is bright and airy, and has plenty of seating (and a lot of pillows, as you may notice).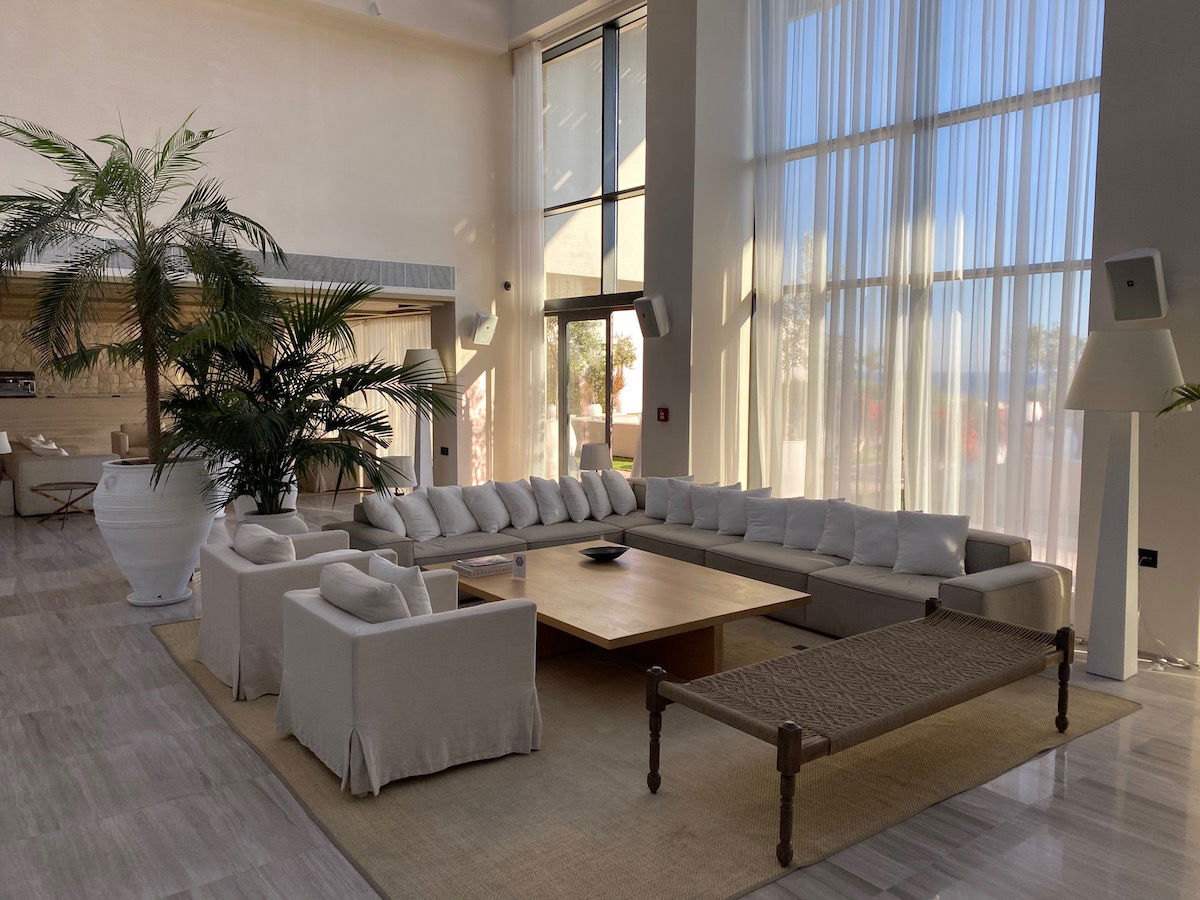 Bodrum EDITION lobby
Just outside the lobby is some outdoor seating with a great view overlooking the entire resort.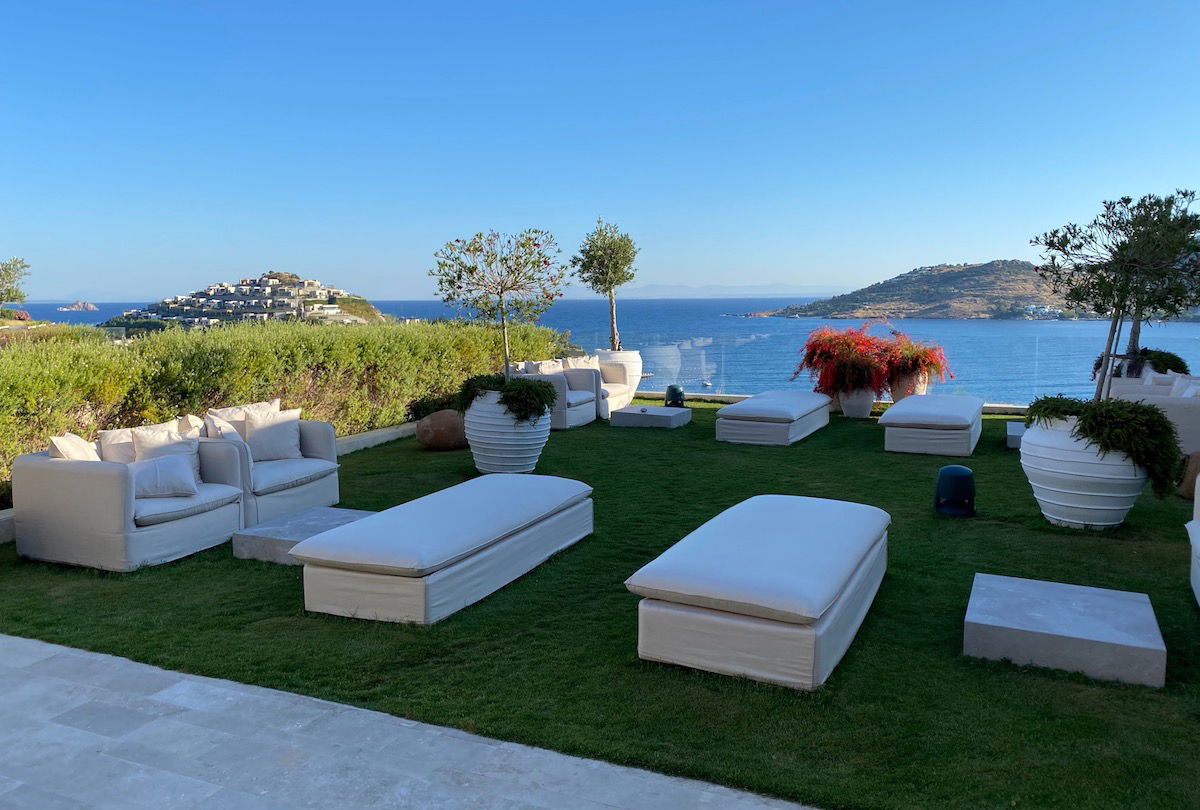 Bodrum EDITION area outside lobby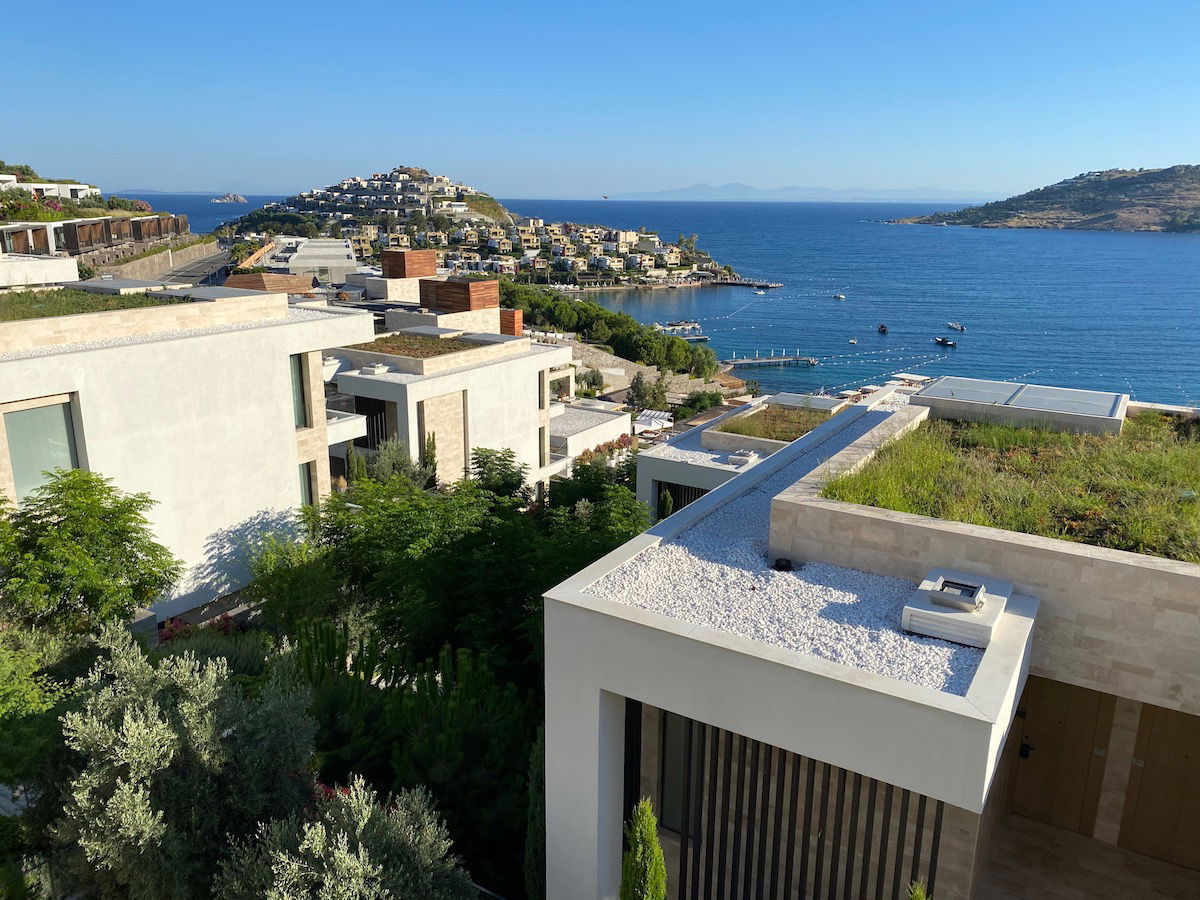 Bodrum EDITION view from lobby
We were checked in within minutes, and had the chance to meet Ali, the guest relations manager, and Jovana, the director of rooms. They were both lovely, and we saw them around the property several times throughout our stay, as they're quite hands-on.
Ali brought us to our room — the EDITION's 108 guest rooms are probably in about a dozen different buildings, and all those buildings are connected by outdoor paths and stairs. You can always request a golf cart, though walking was a nice way to get a bit of cardio in.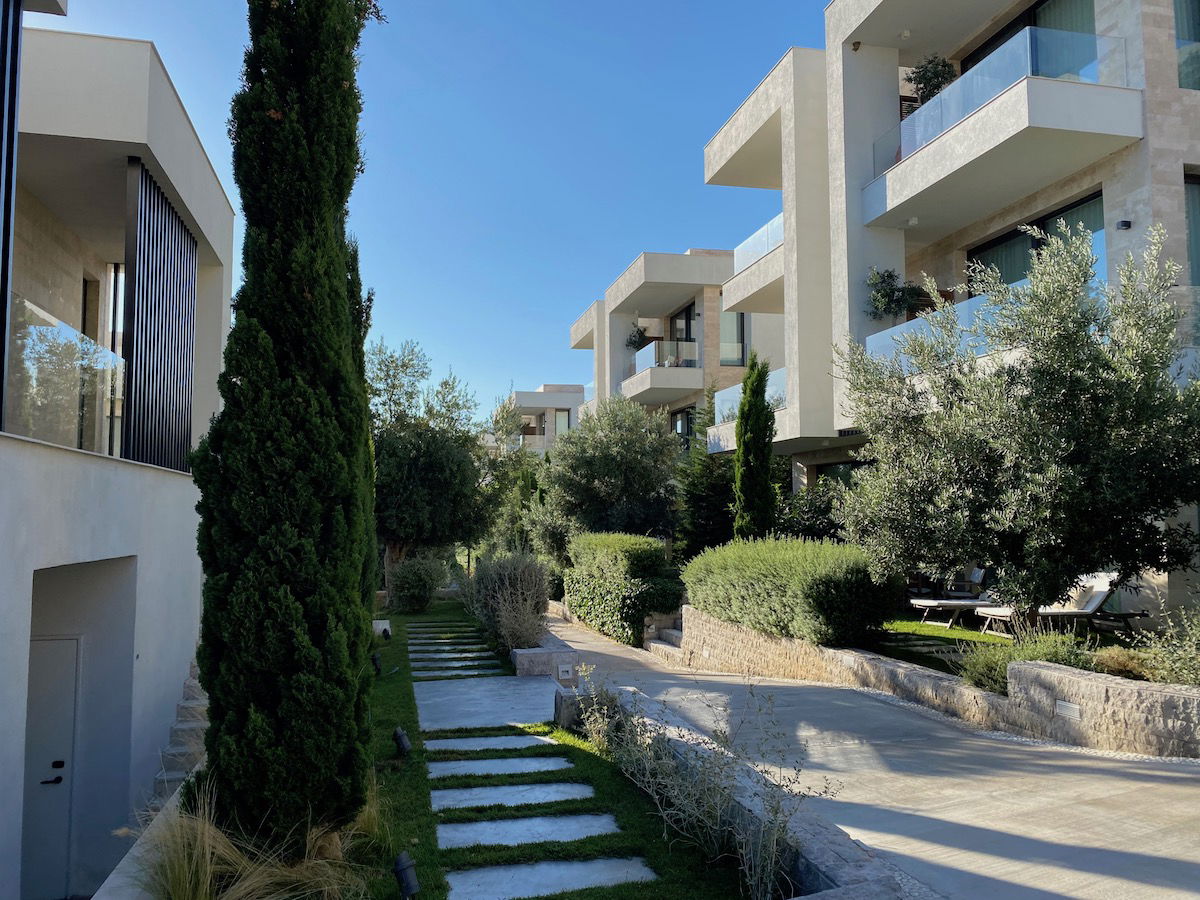 Bodrum EDITION hotel walkways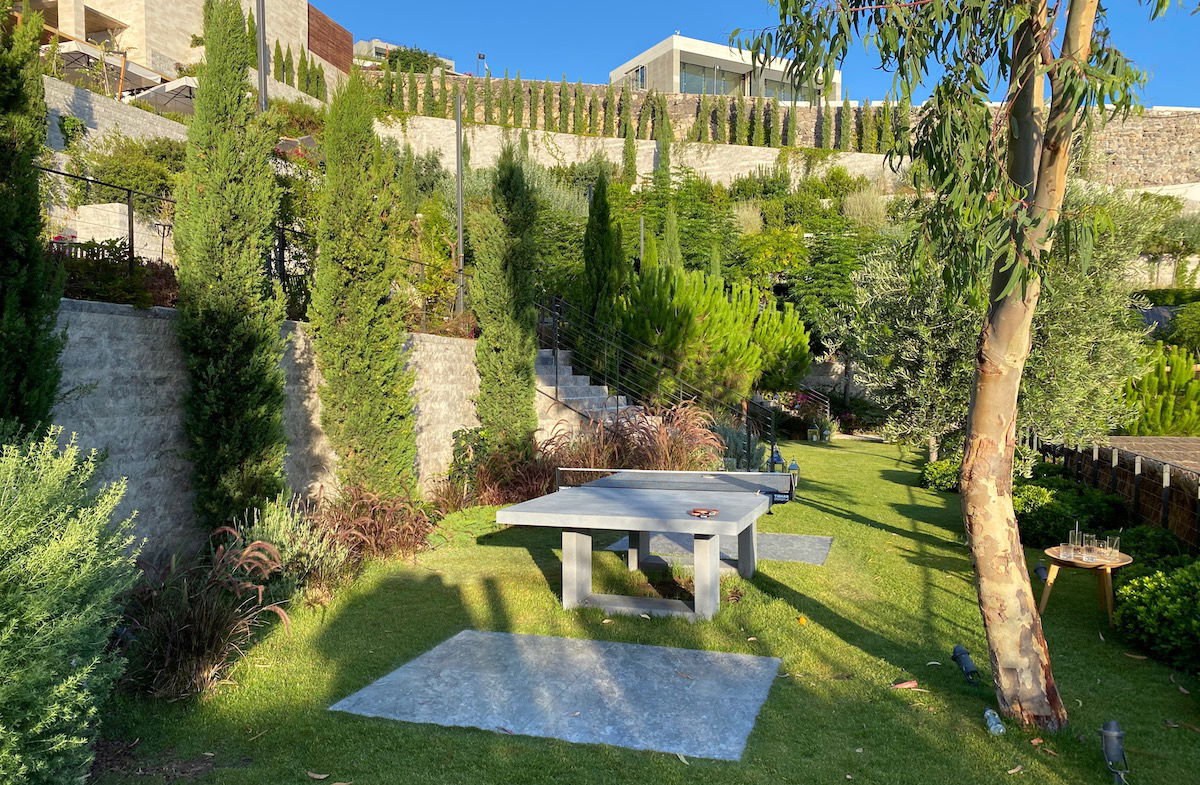 Bodrum EDITION property
Bodrum EDITION Premier Sea View room
We had booked a base room with points, and thanks to my Bonvoy Titanium status we were upgraded to a Premier Sea View room. We were assigned room 1225, located roughly in the center of the resort (so it was about equally far from the beach as from reception).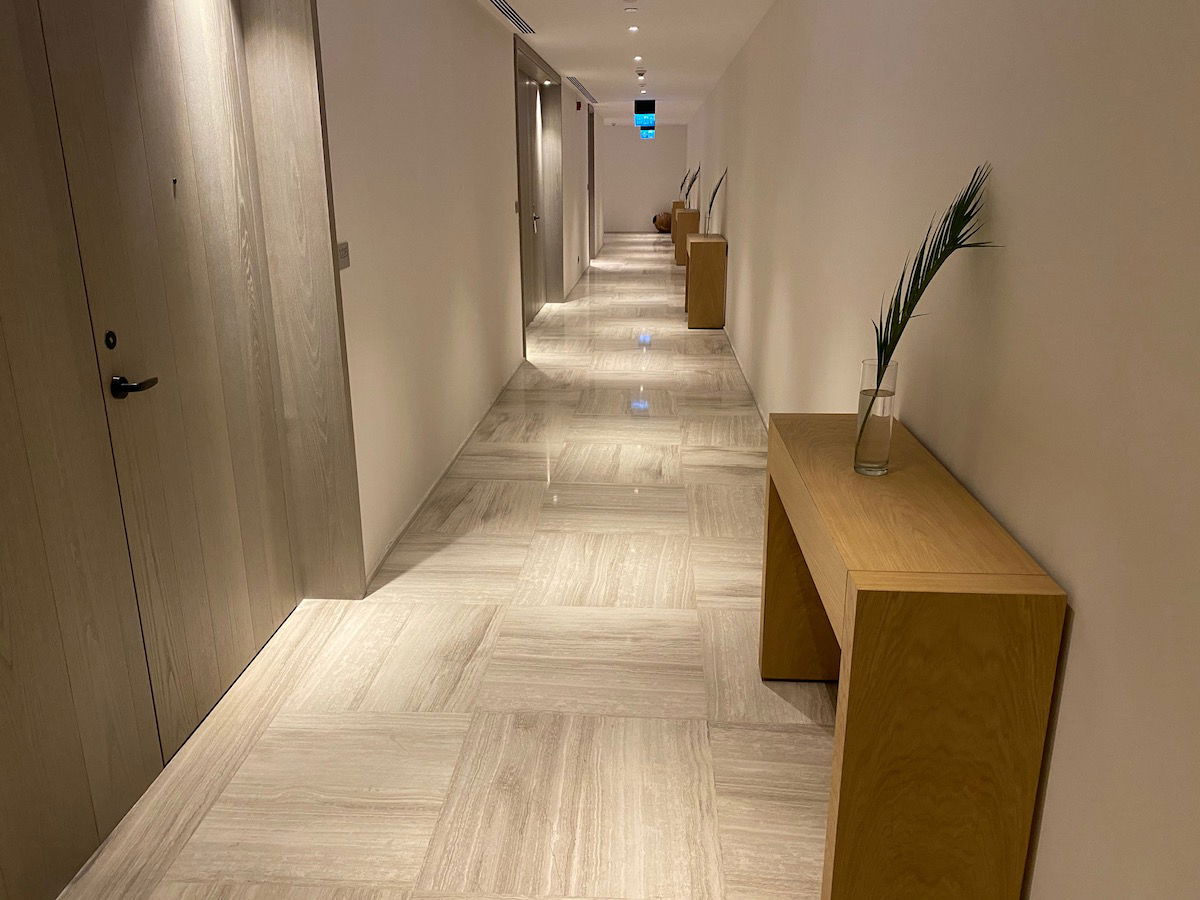 Hotel hallway Bodrum EDITION
I'm used to tiny rooms at seasonal Aegean resorts (for example, last summer I stayed at Santa Marina in Mykonos, which I liked, but the rooms are tiny), so I was blown away by the size of this room, and this wasn't even a suite.
Our room had a long entryway with a closet area to the left, and then the bathroom beyond that, before eventually leading into the rest of the room.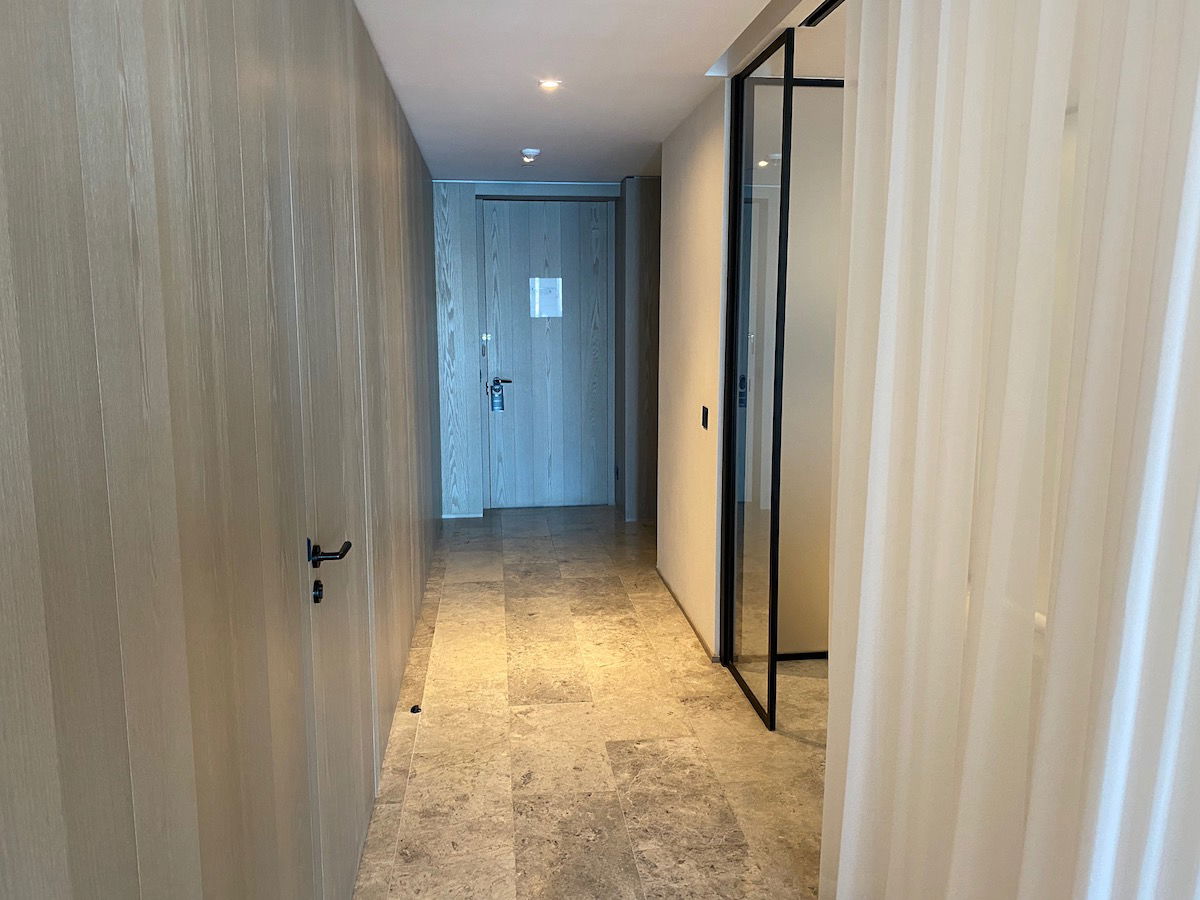 Premier Sea View room entryway Bodrum EDITION
I'm a fan of EDITION's approach towards room design — rooms feel luxurious and not cluttered, which is such a contrast to so many hotel groups that over furnish their rooms.
In terms of square footage our room was larger than a junior suite at most hotels.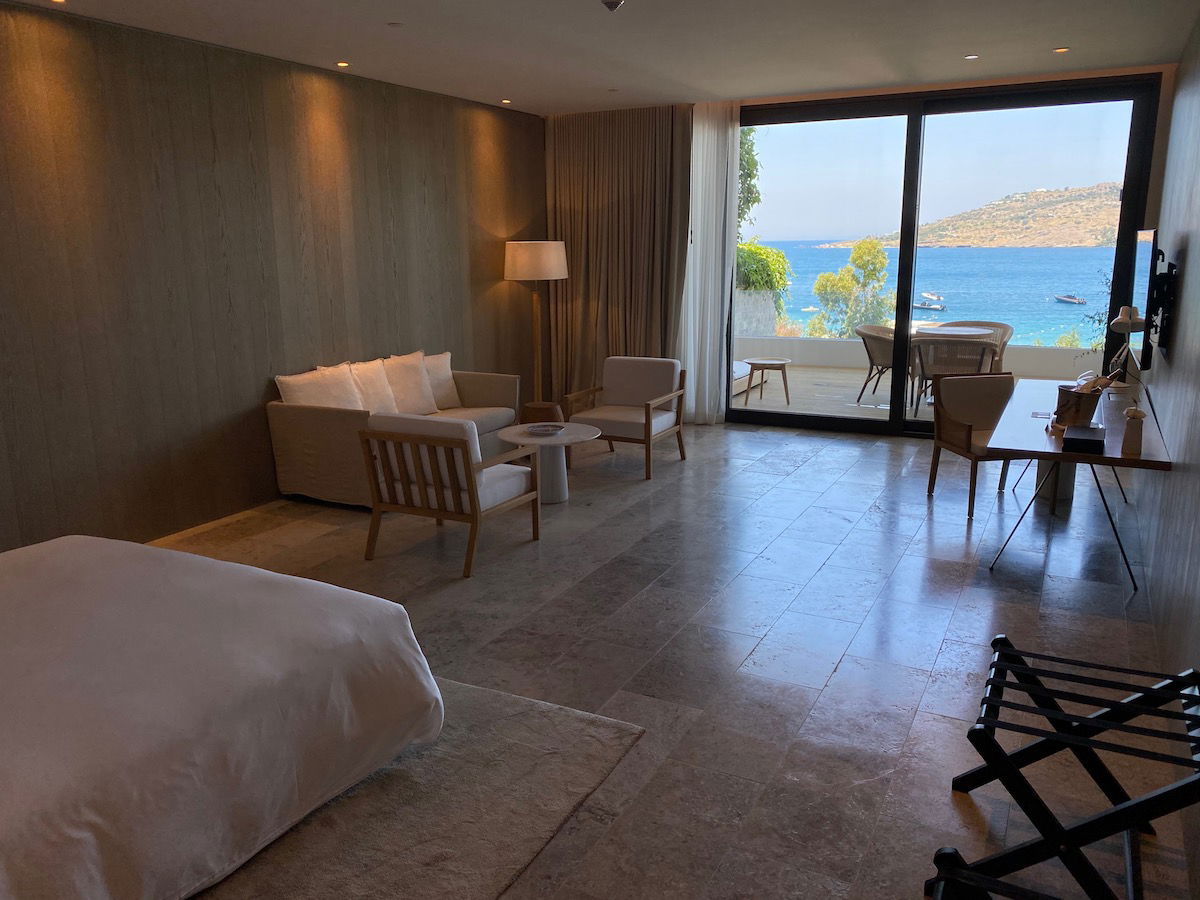 Premier Sea View room Bodrum EDITION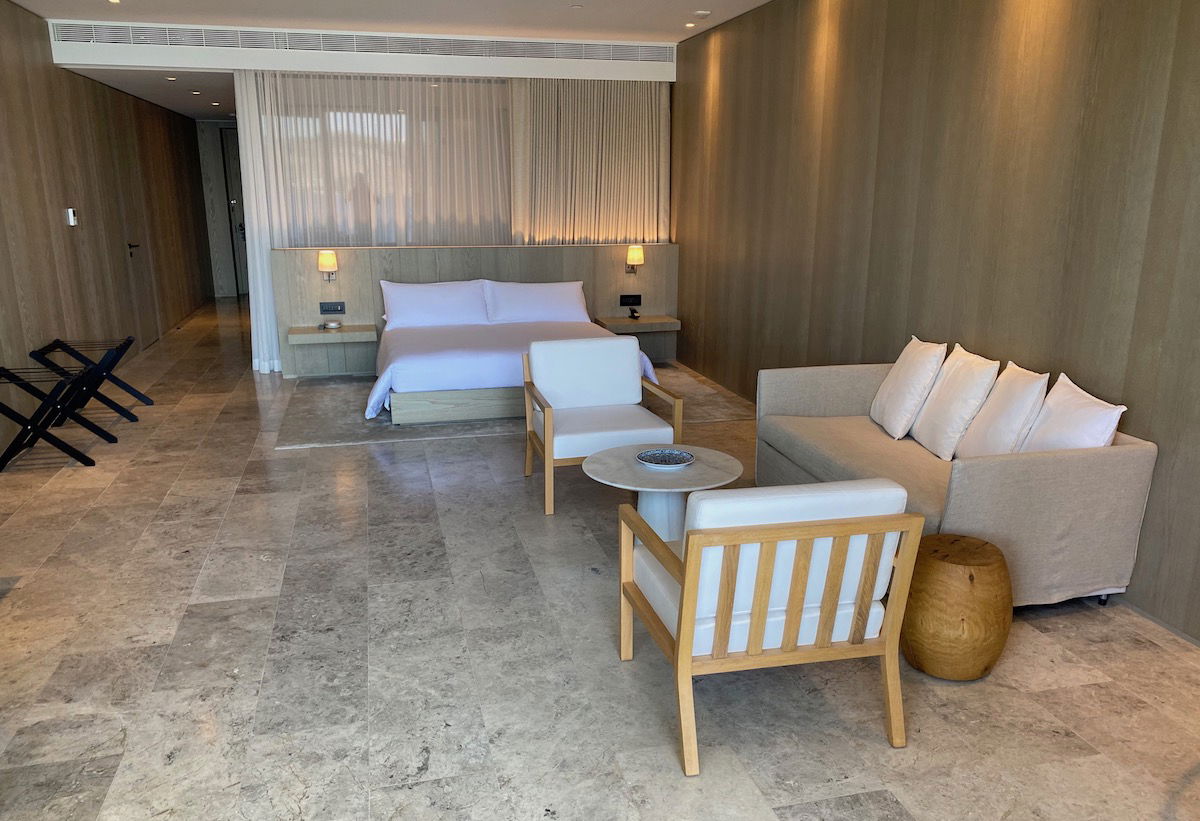 Premier Sea View room Bodrum EDITION
The room had an extremely comfortable king size bed, with plush bedding.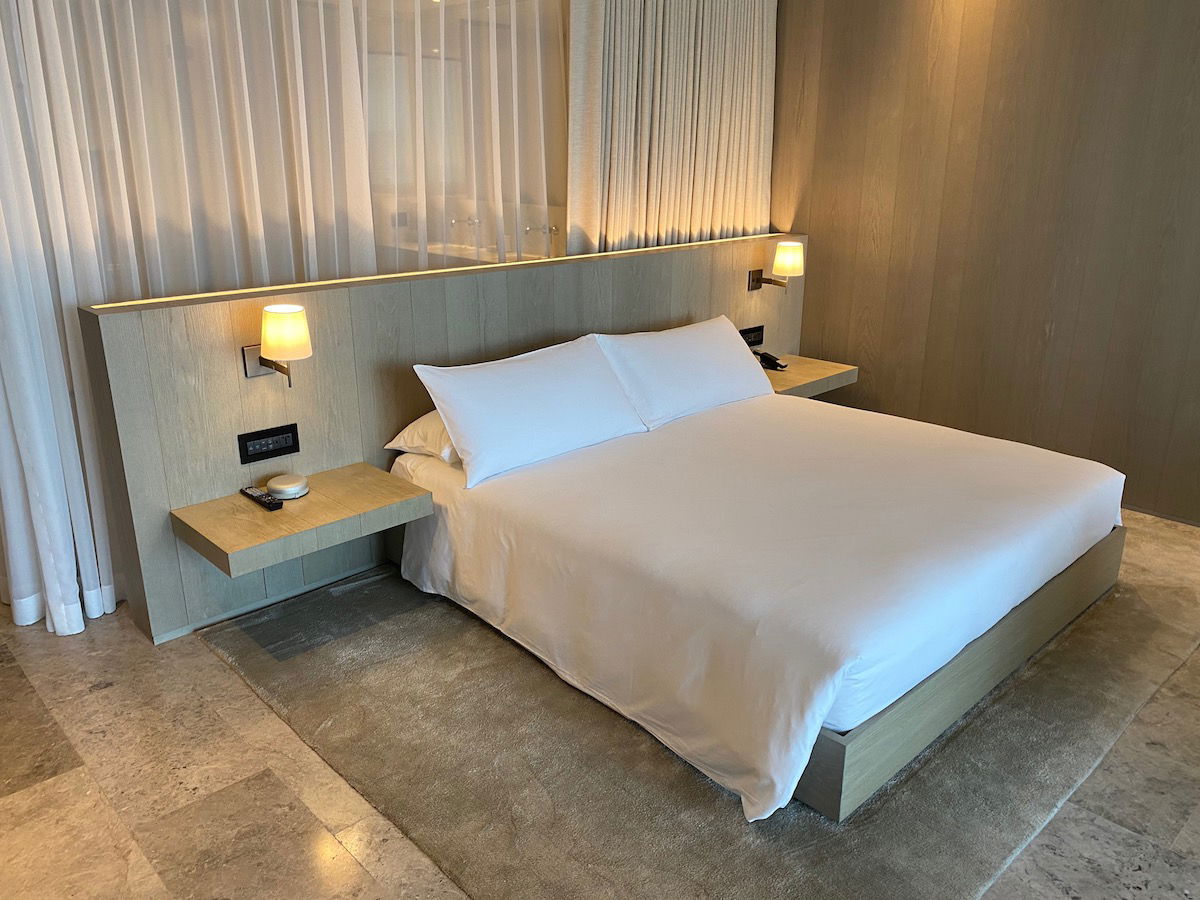 Premier Sea View room bed Bodrum EDITION
Next to that was a sitting area with a loveseat and two chairs.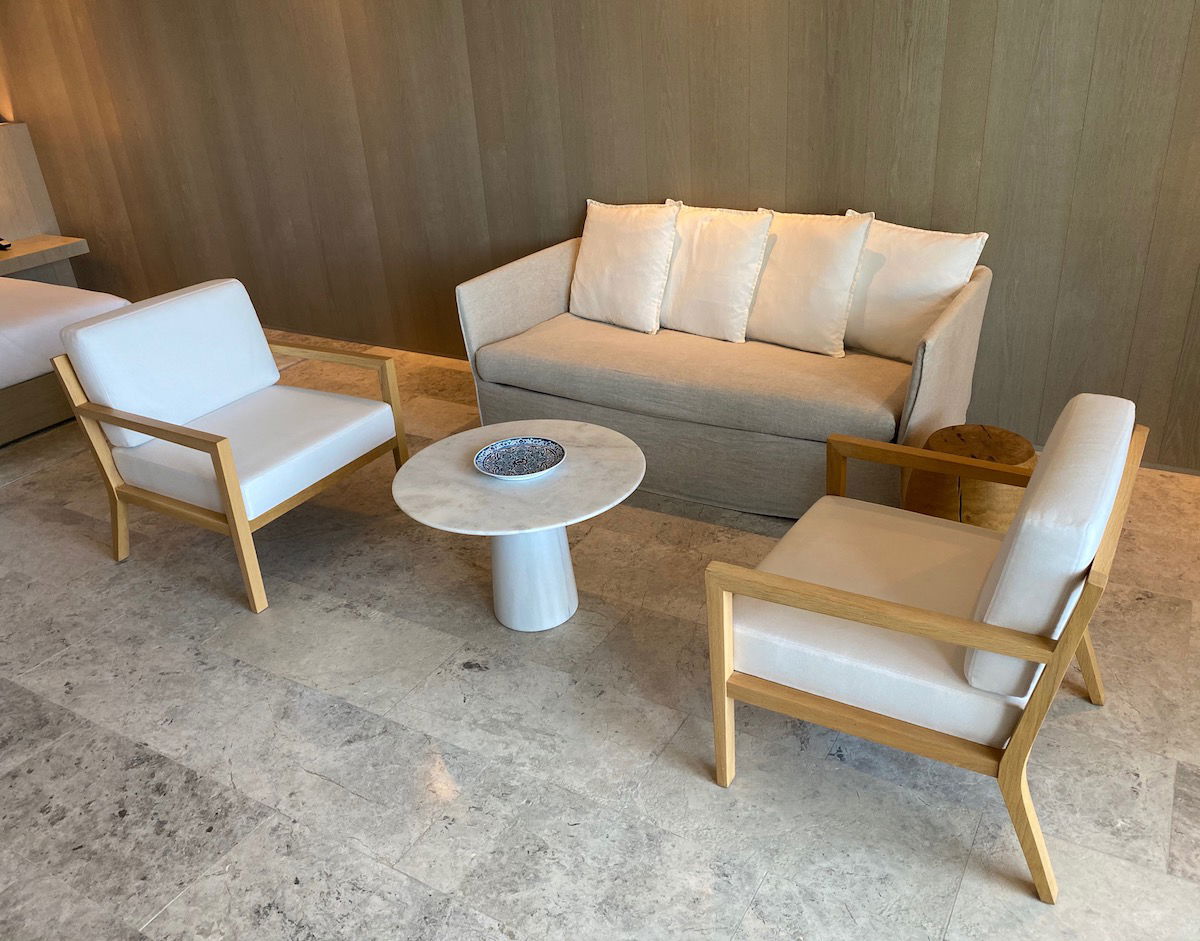 Premier Sea View room living area Bodrum EDITION
Then there was also a desk with a chair (and a welcome amenity consisting of a bottle of rose).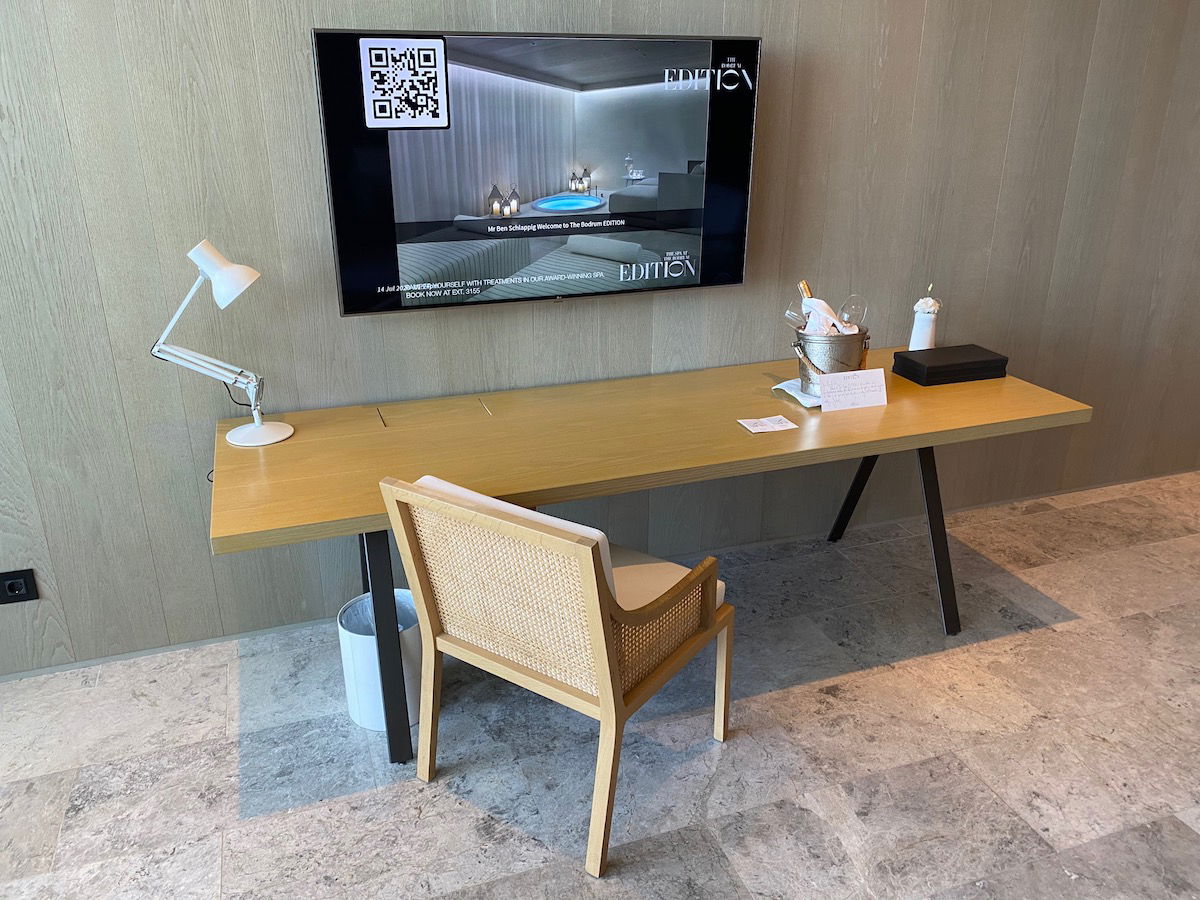 Premier Sea View room desk Bodrum EDITION
Oh, and I can't forget 2020's new hottest hotel welcome amenity, consisting of hand sanitizer, disinfecting wipes, and masks. 😉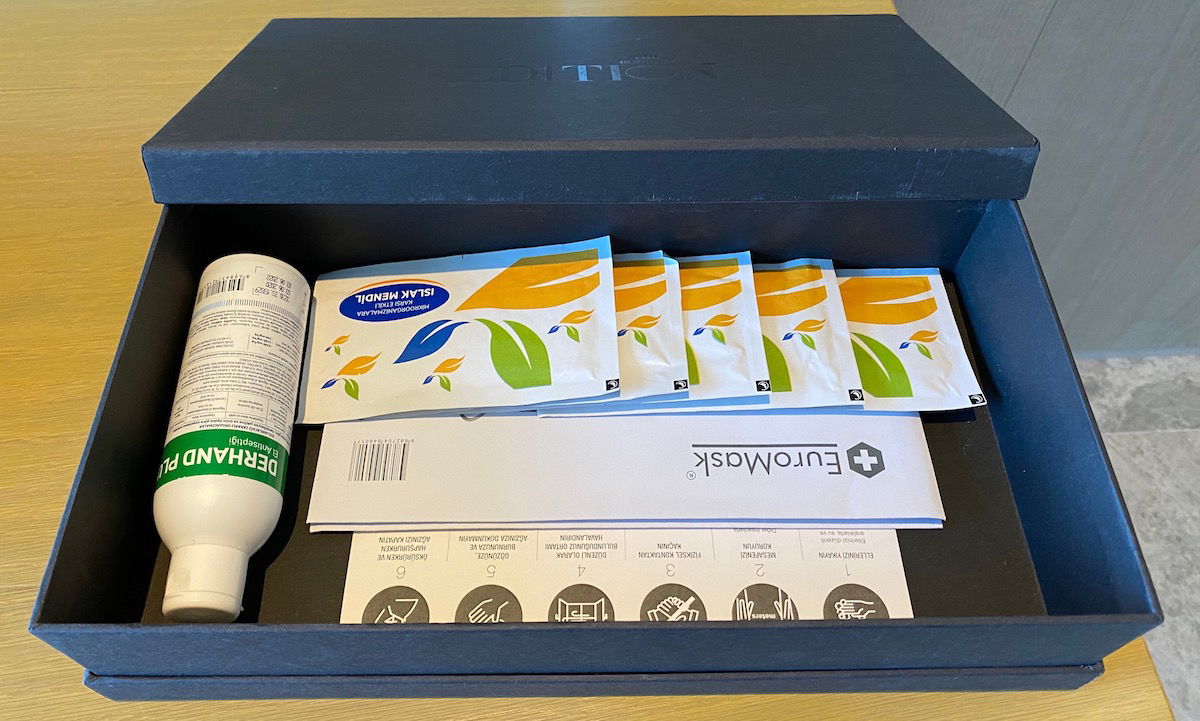 Coronavirus kit Bodrum EDITION
The bathroom was also massive, with double sinks, a soaking tub, a walk-in shower, and a toilet.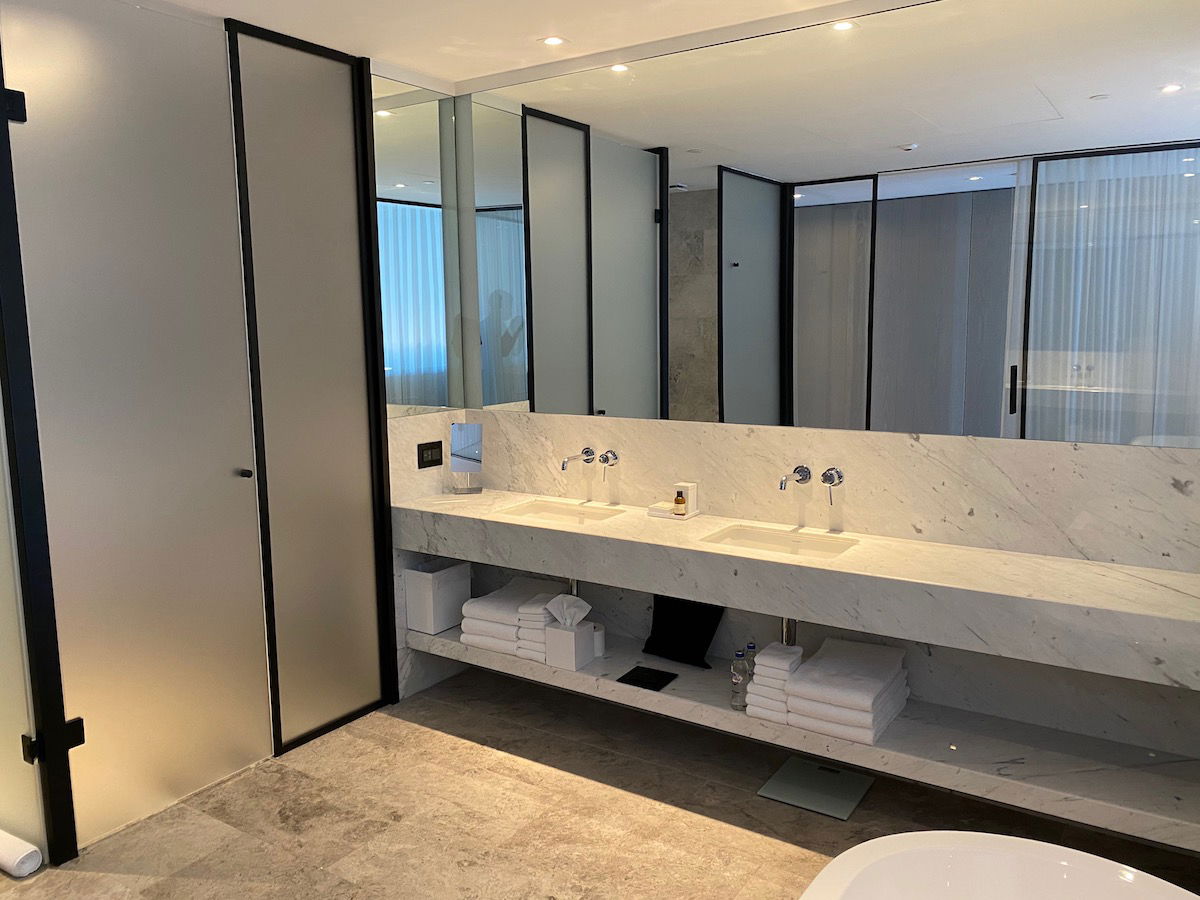 Premier Sea View room bathroom Bodrum EDITION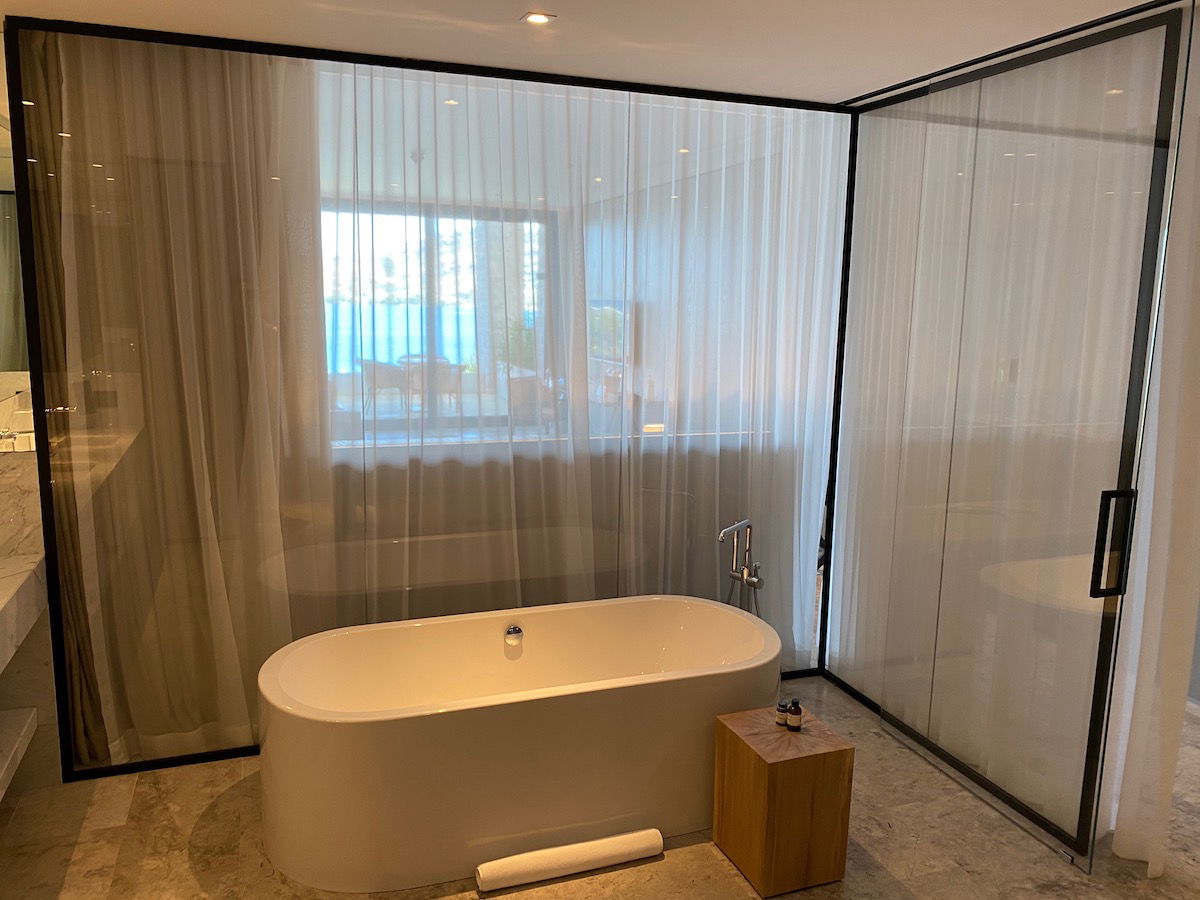 Premier Sea View room bathtub Bodrum EDITION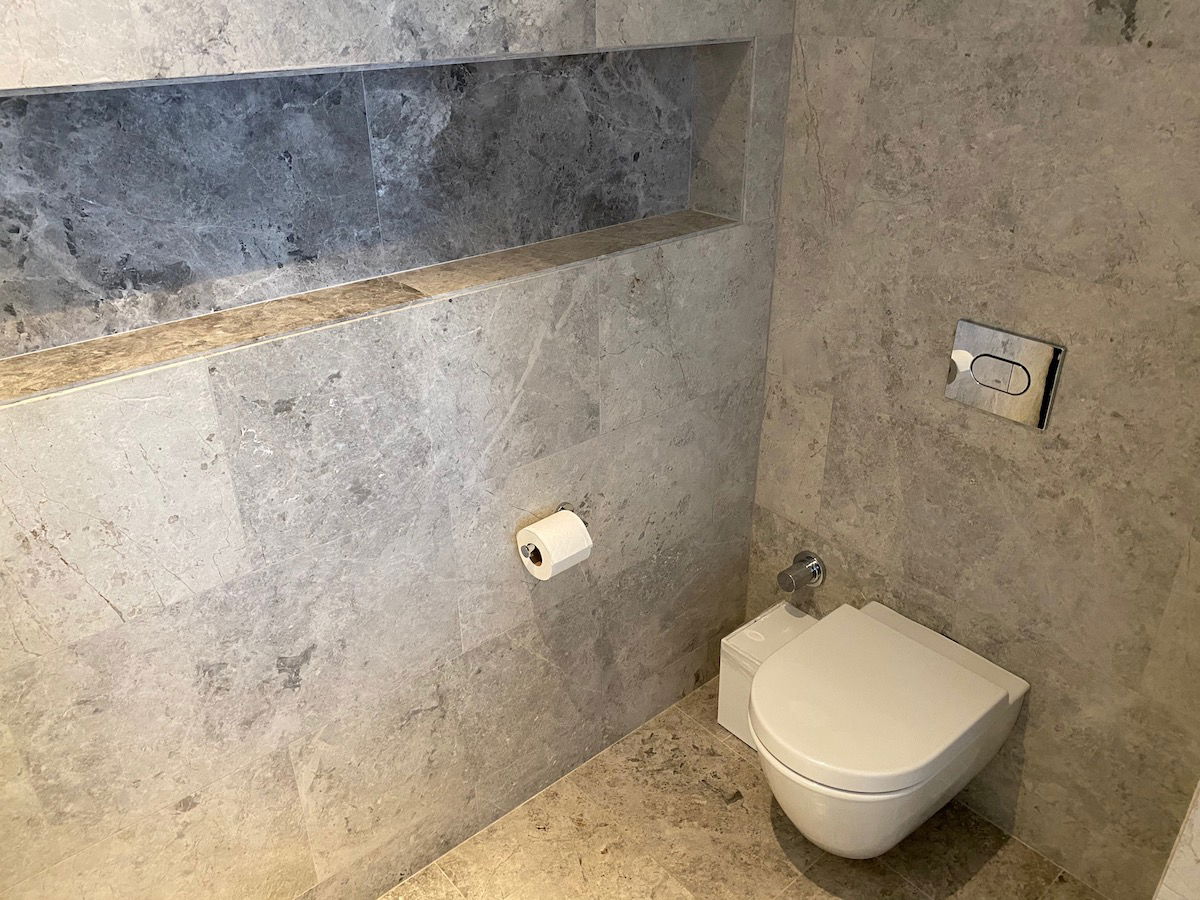 Premier Sea View room toilet Bodrum EDITION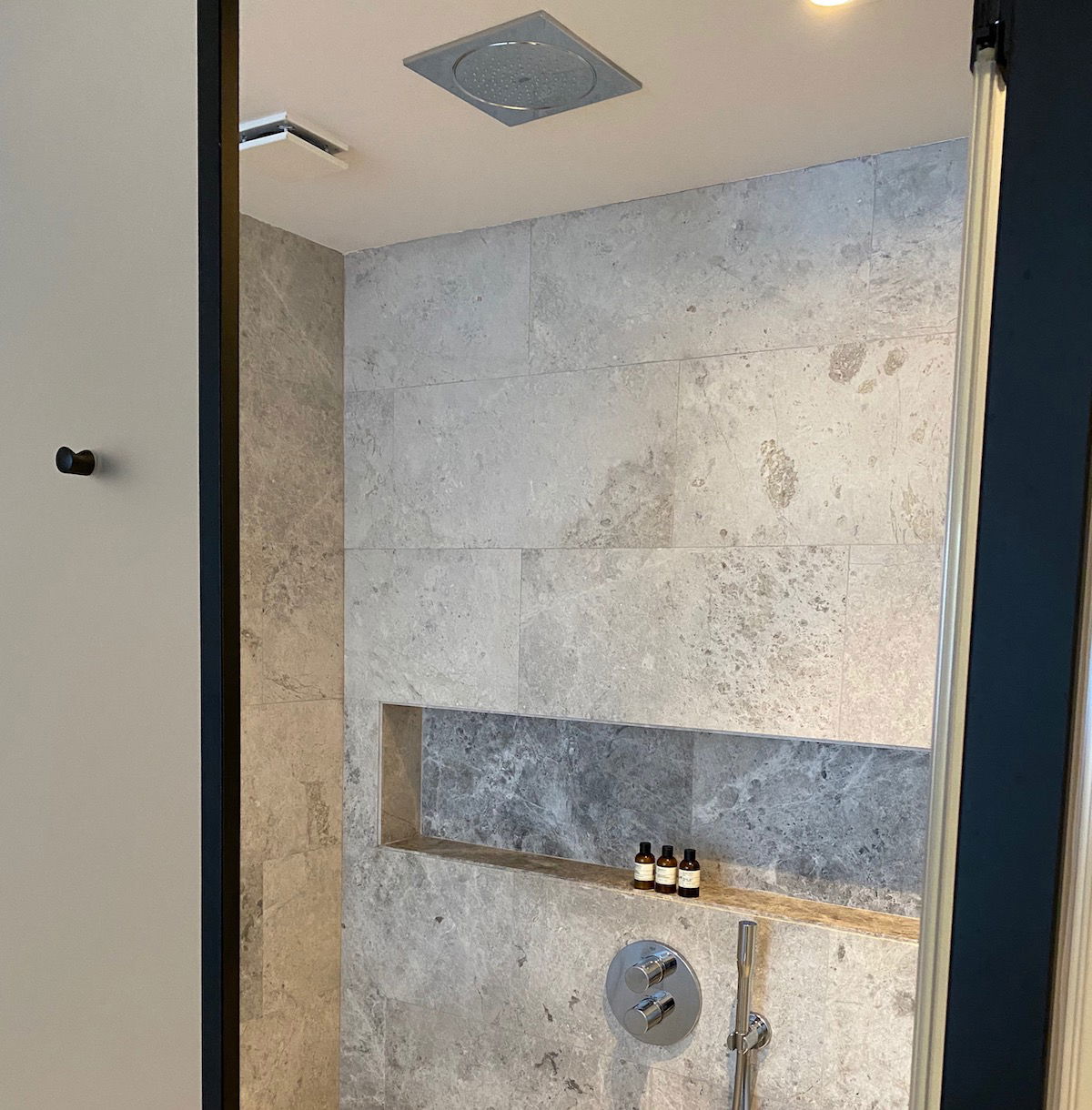 Premier Sea View room shower Bodrum EDITION
As is the norm at EDITIONs, toiletries were Le Labo branded.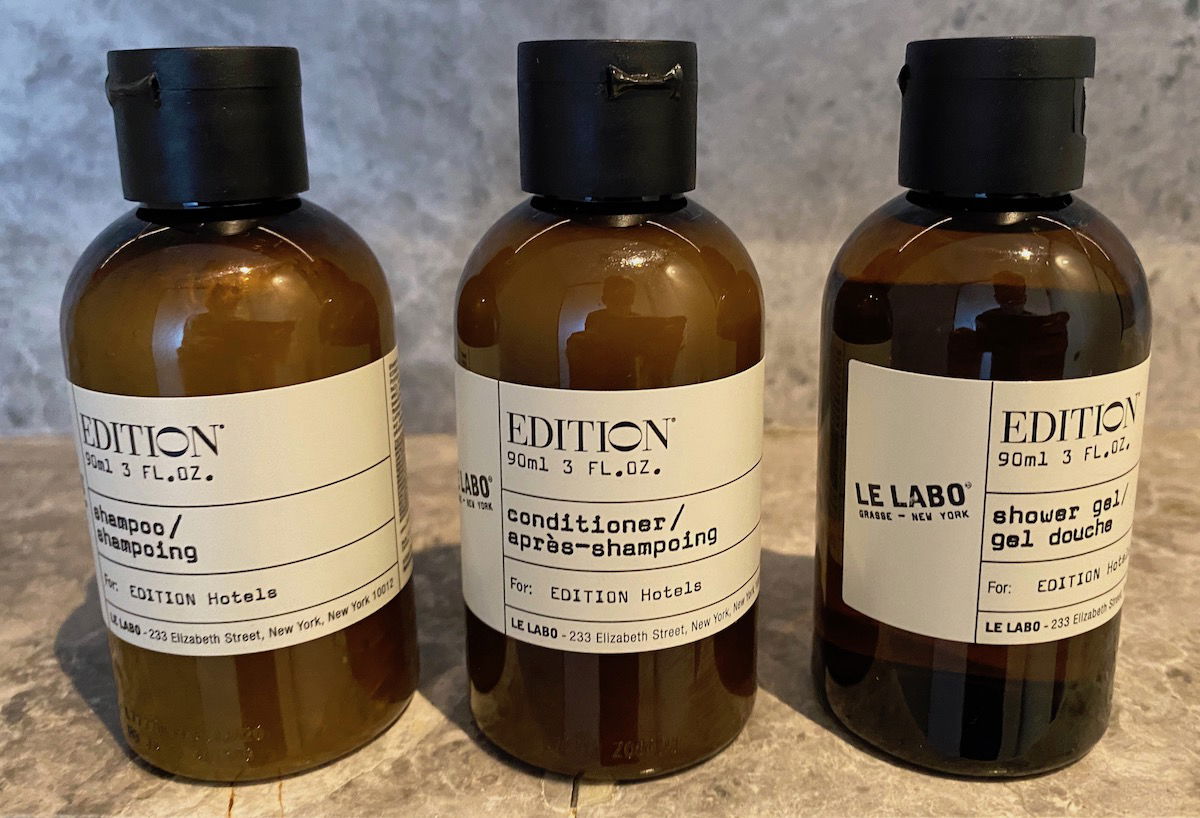 Le Labo toiletries Bodrum EDITION
Then back near the entrance was a lot of closet space, along with the minibar and Nespresso machine.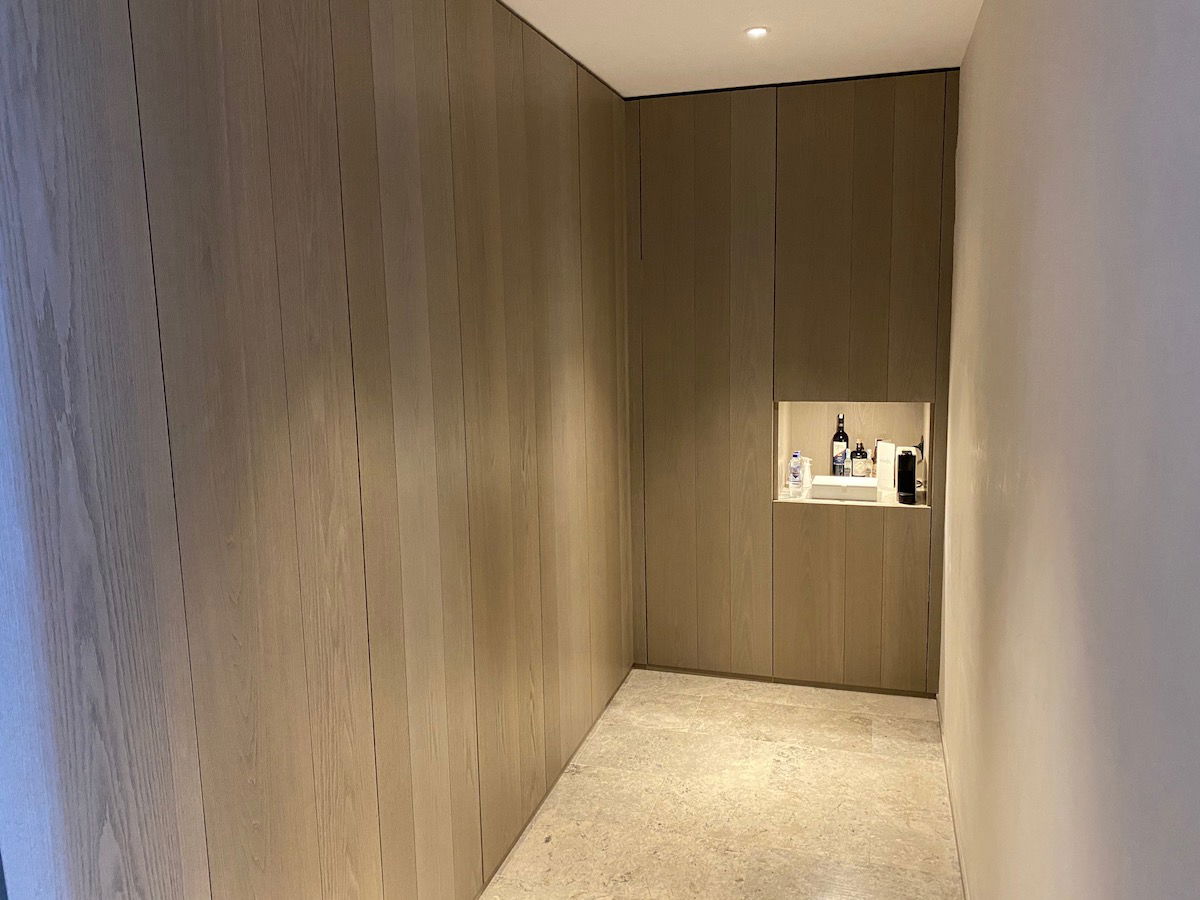 Premier Sea View room closets Bodrum EDITION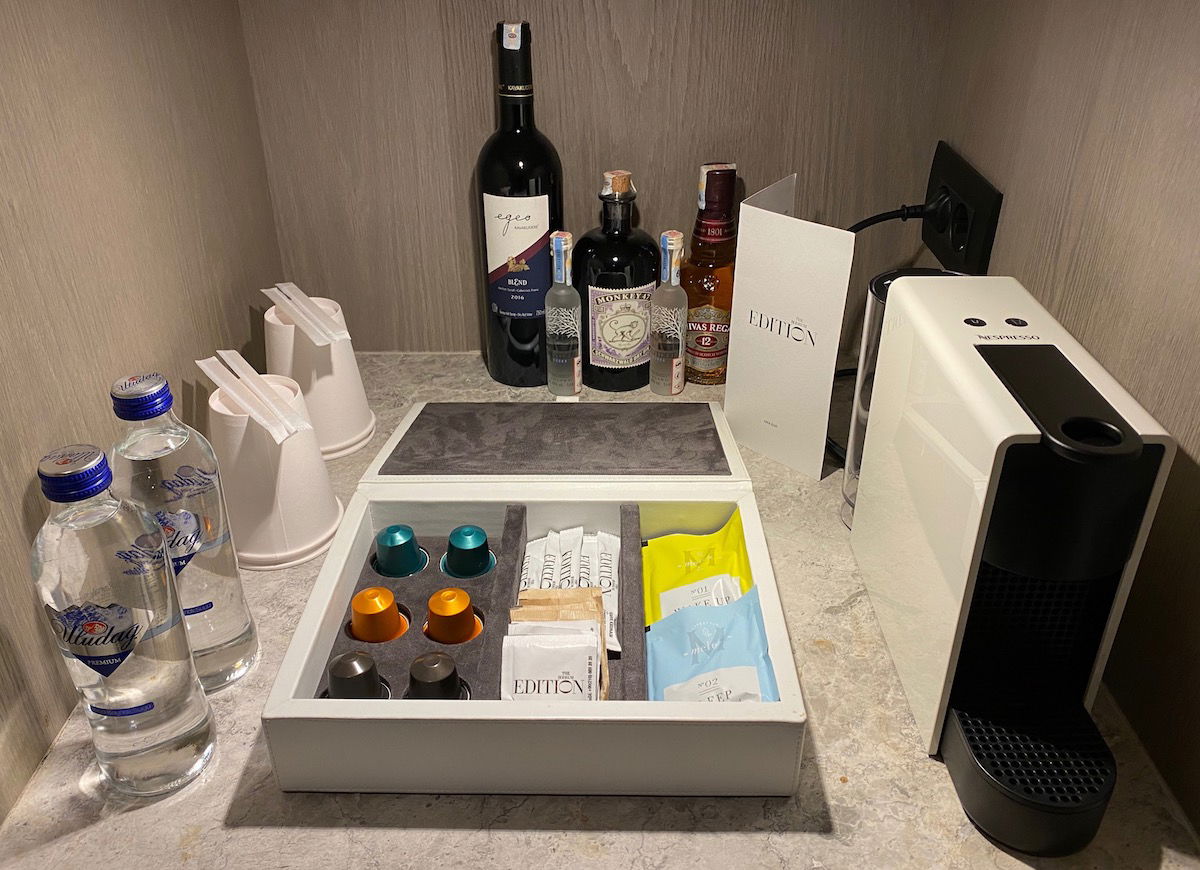 Premier Sea View room minibar Bodrum EDITION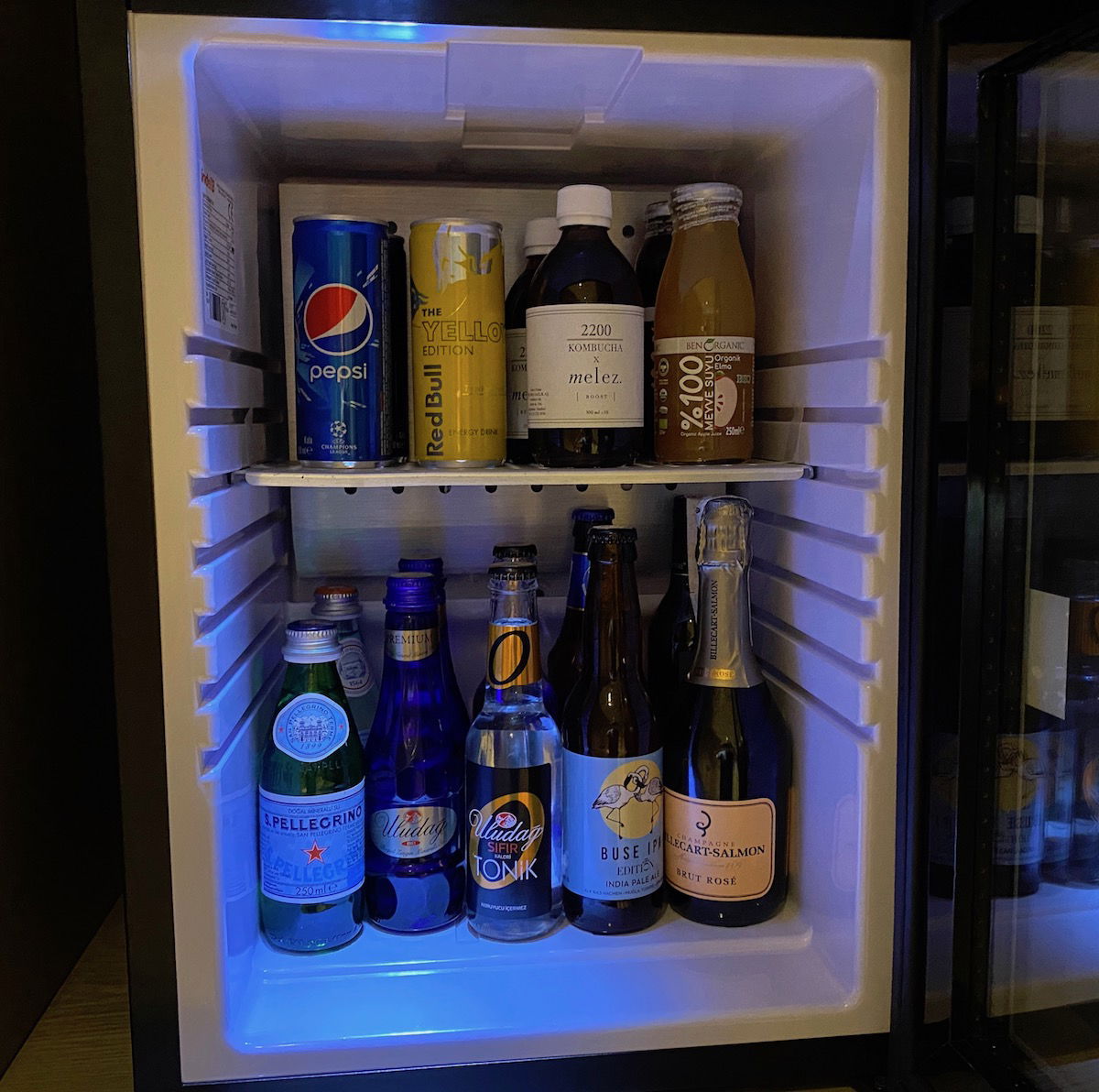 Premier Sea View room minibar Bodrum EDITION
The highlight of the room, though, was the balcony. It's almost like the columns created a picture frame for this gorgeous view.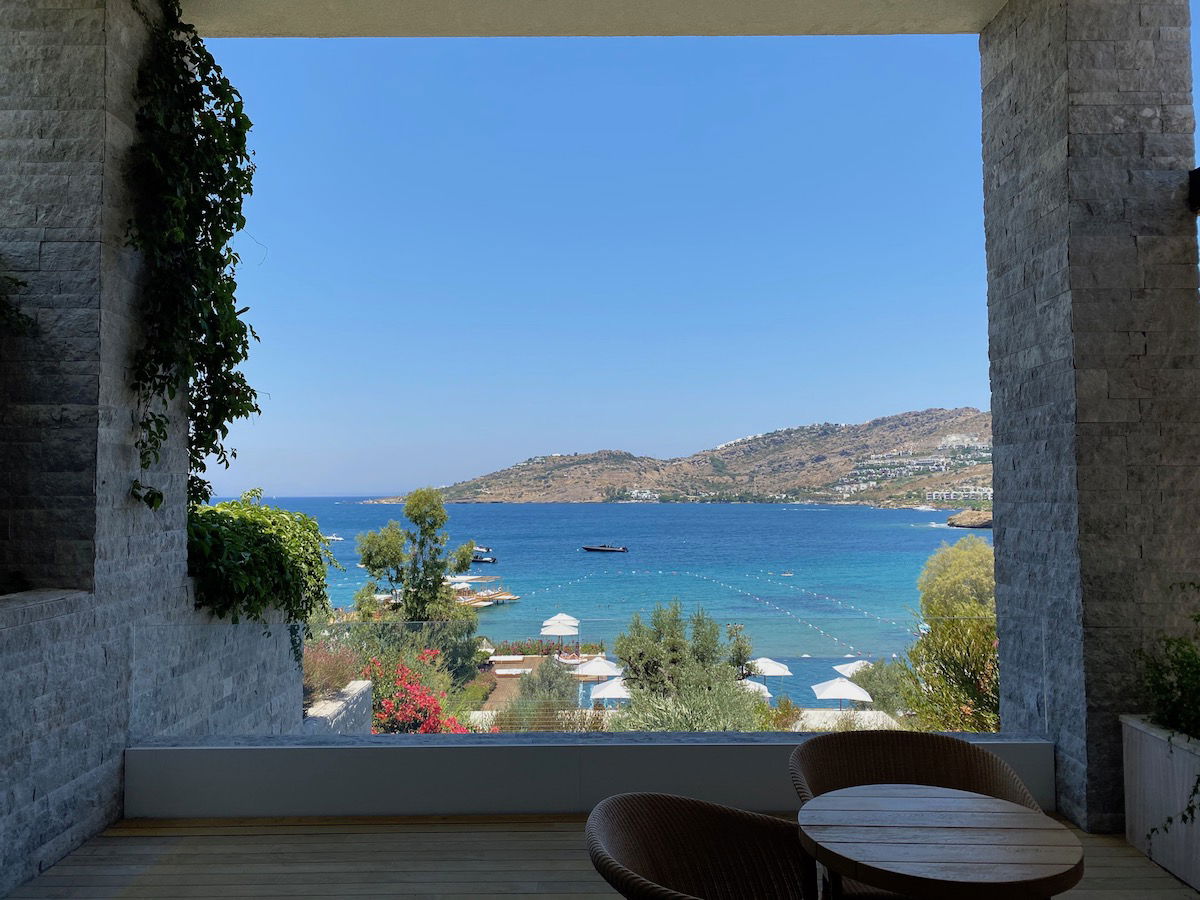 Premier Sea View room view Bodrum EDITION
The balcony had a dining table with three chairs, along with two loungers.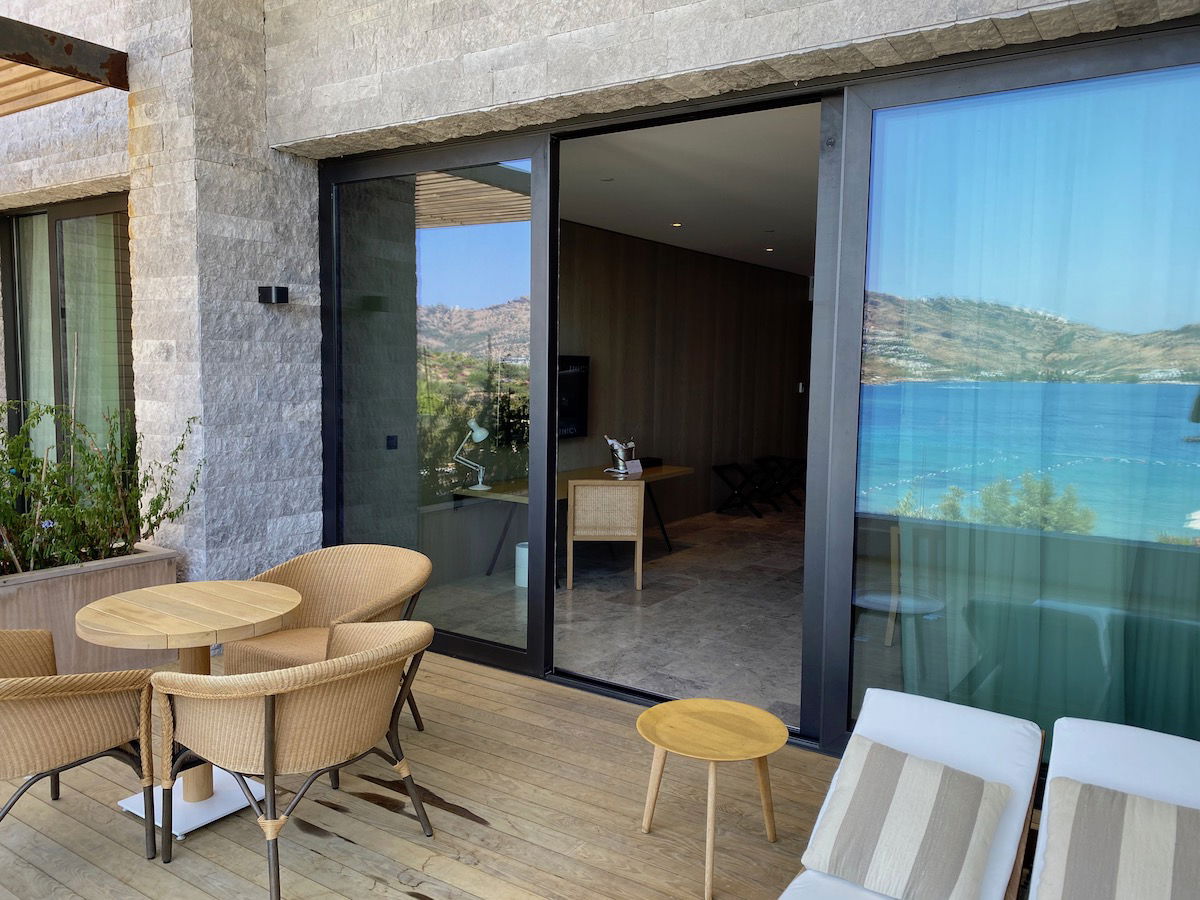 Premier Sea View room patio Bodrum EDITION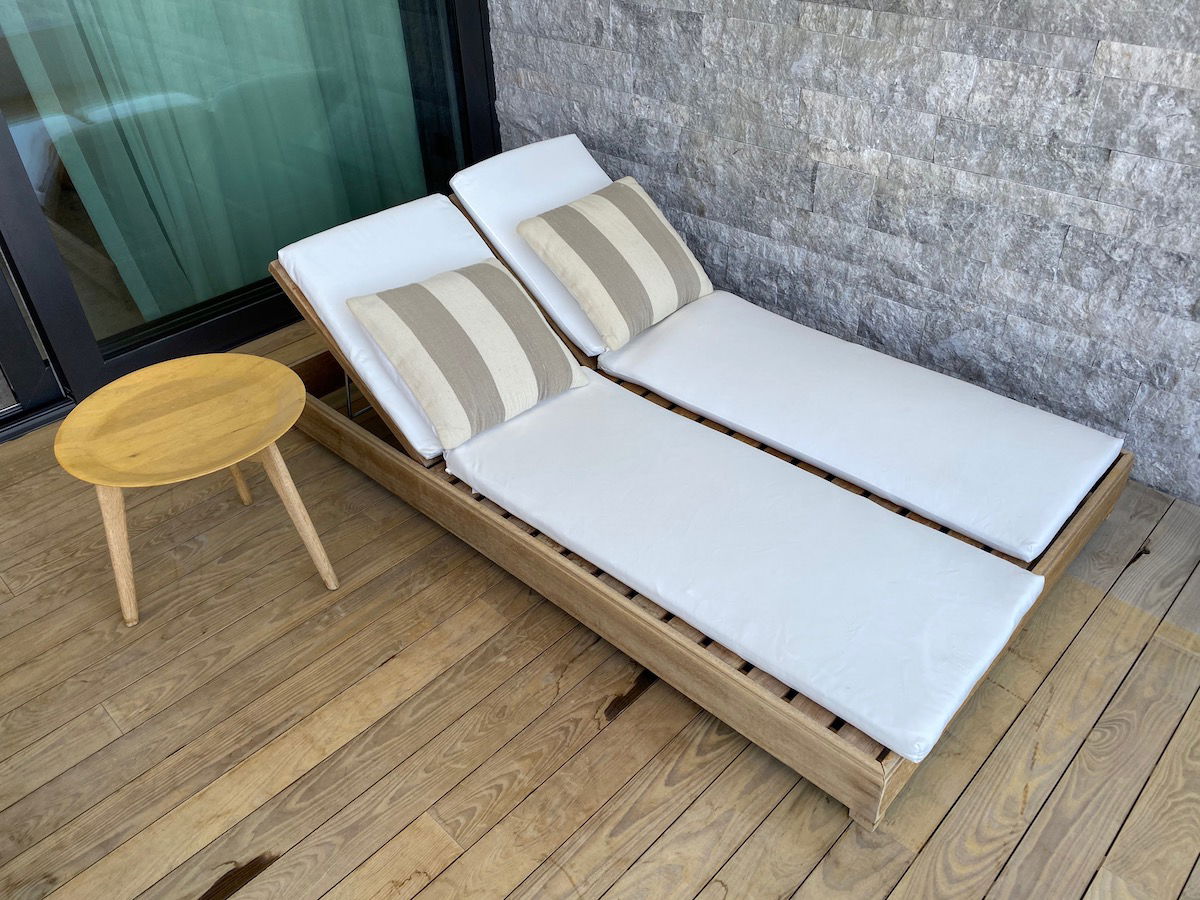 Premier Sea View room patio Bodrum EDITION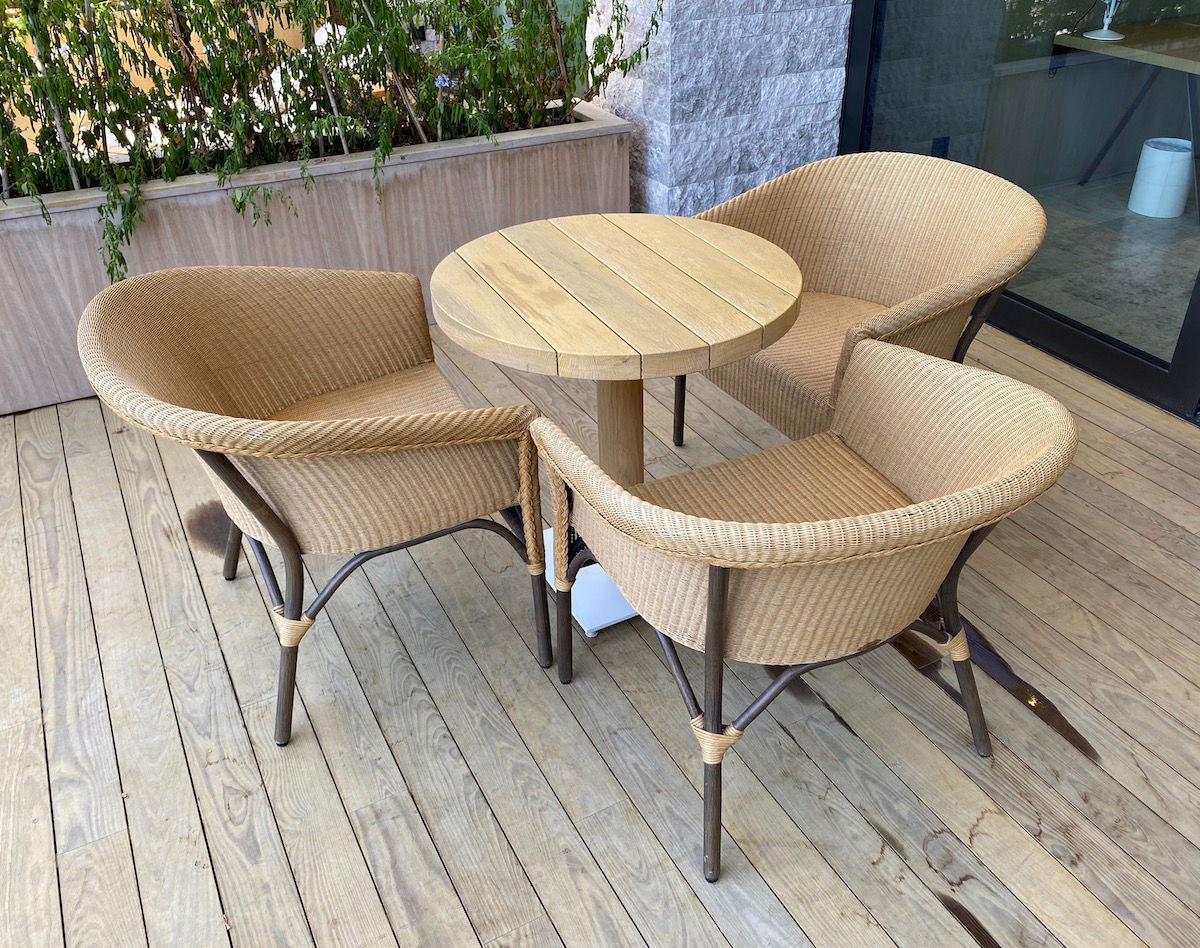 Premier Sea View room patio Bodrum EDITION
I loved getting some work done from the balcony — talk about an office with a view!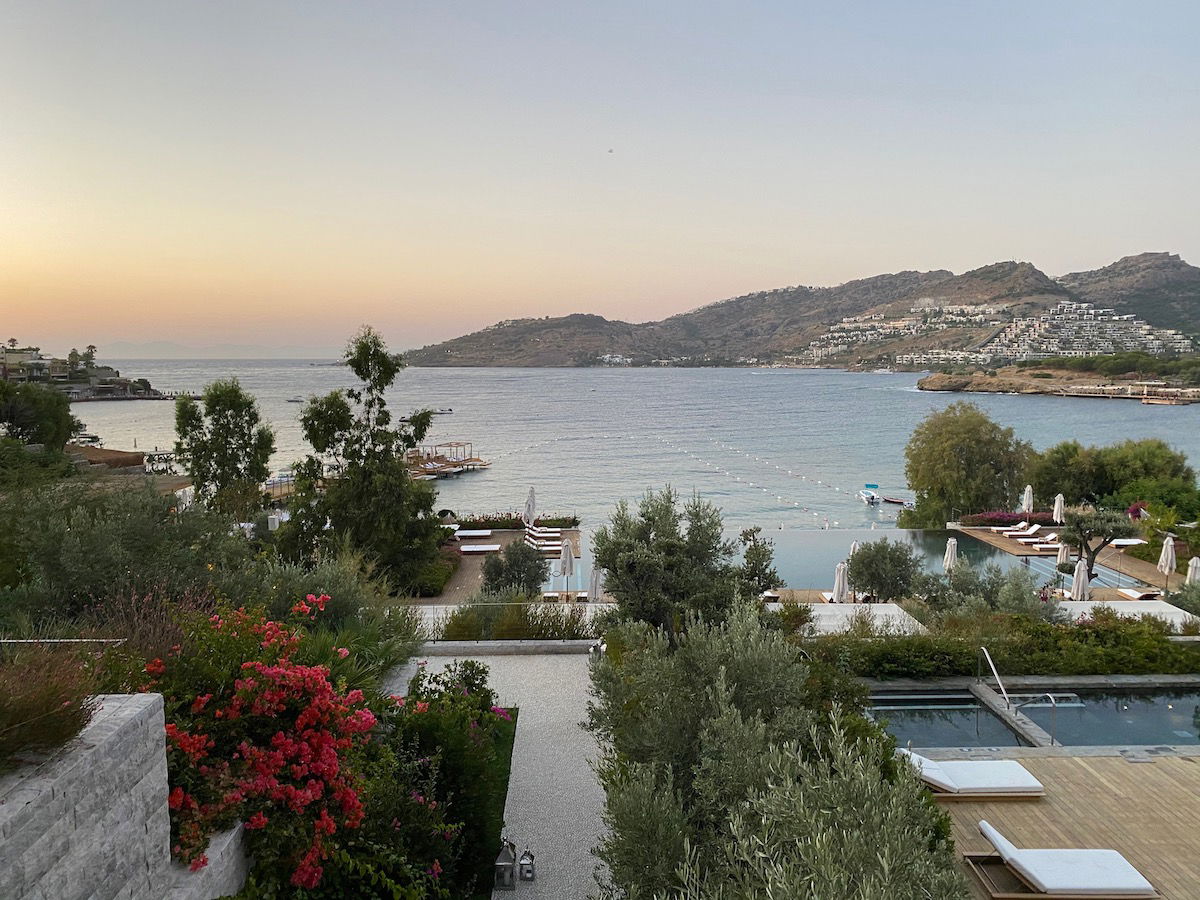 Premier Sea View room view Bodrum EDITION
Wifi in the room (and throughout the property, for that matter) was fast and free.
Bodrum EDITION amenities
Now let's talk a bit about the amenities at the EDITION, from the pool, to the beach, to the gym, to the spa.
Bodrum EDITION pool
The EDITION's infinity pool is located one level above the beach area, which spreads people out a bit, since some people prefer the pool, while others prefer the beach.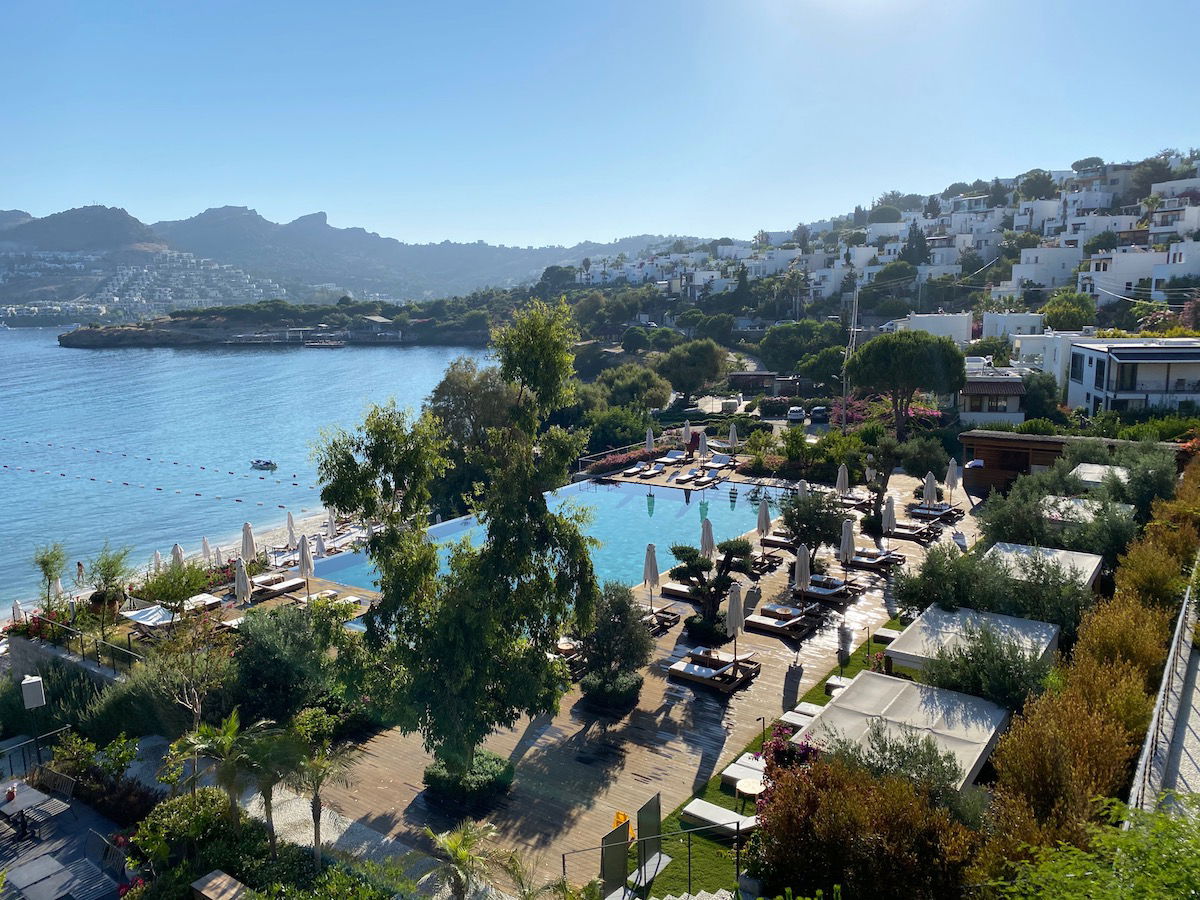 EDITION Bodrum pool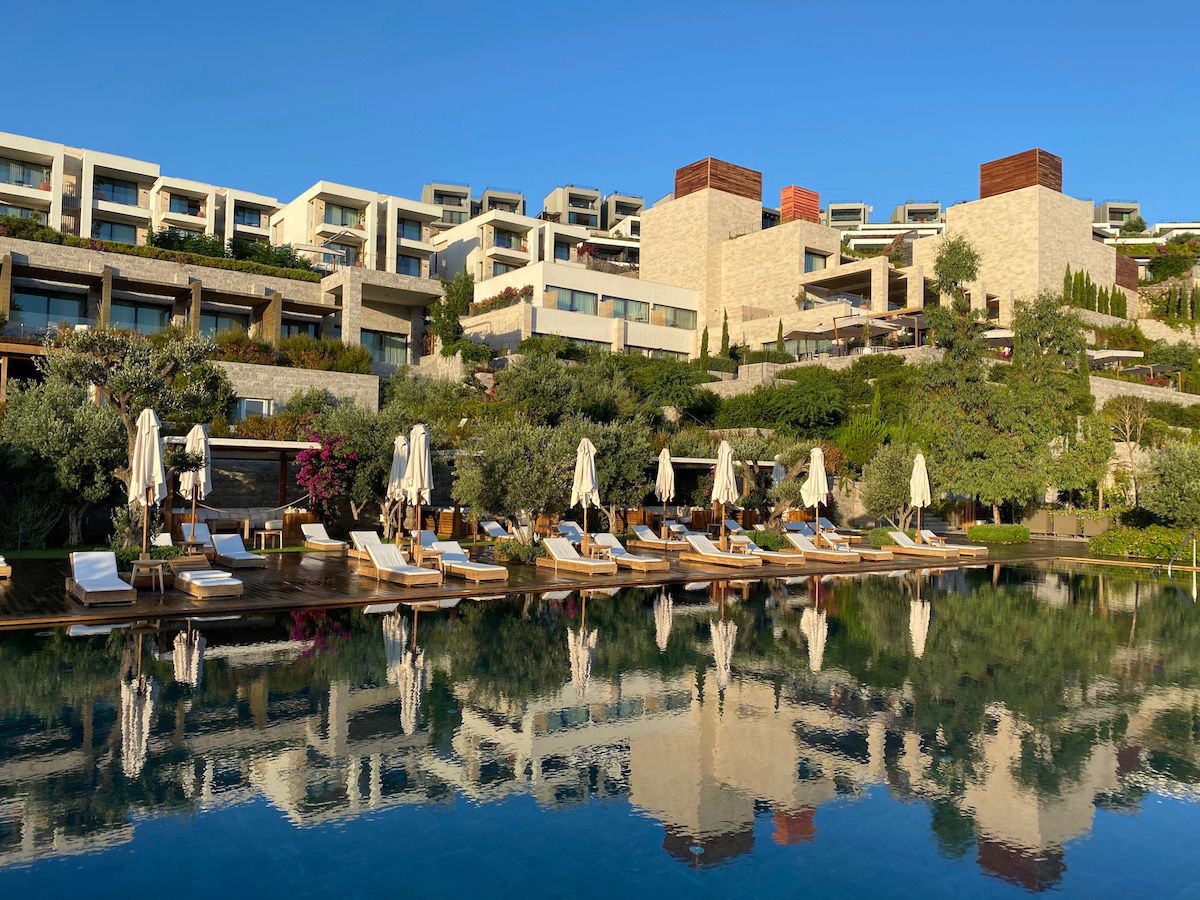 EDITION Bodrum pool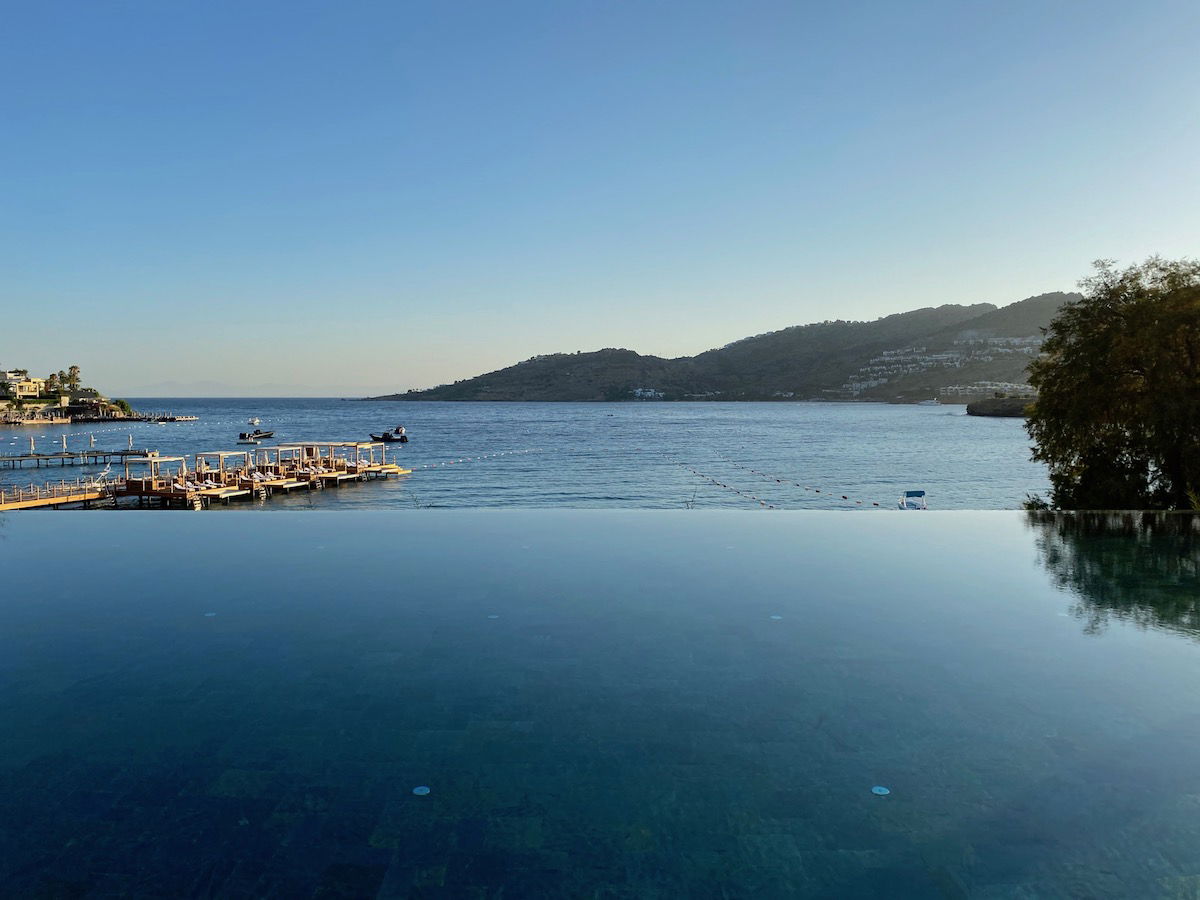 EDITION Bodrum pool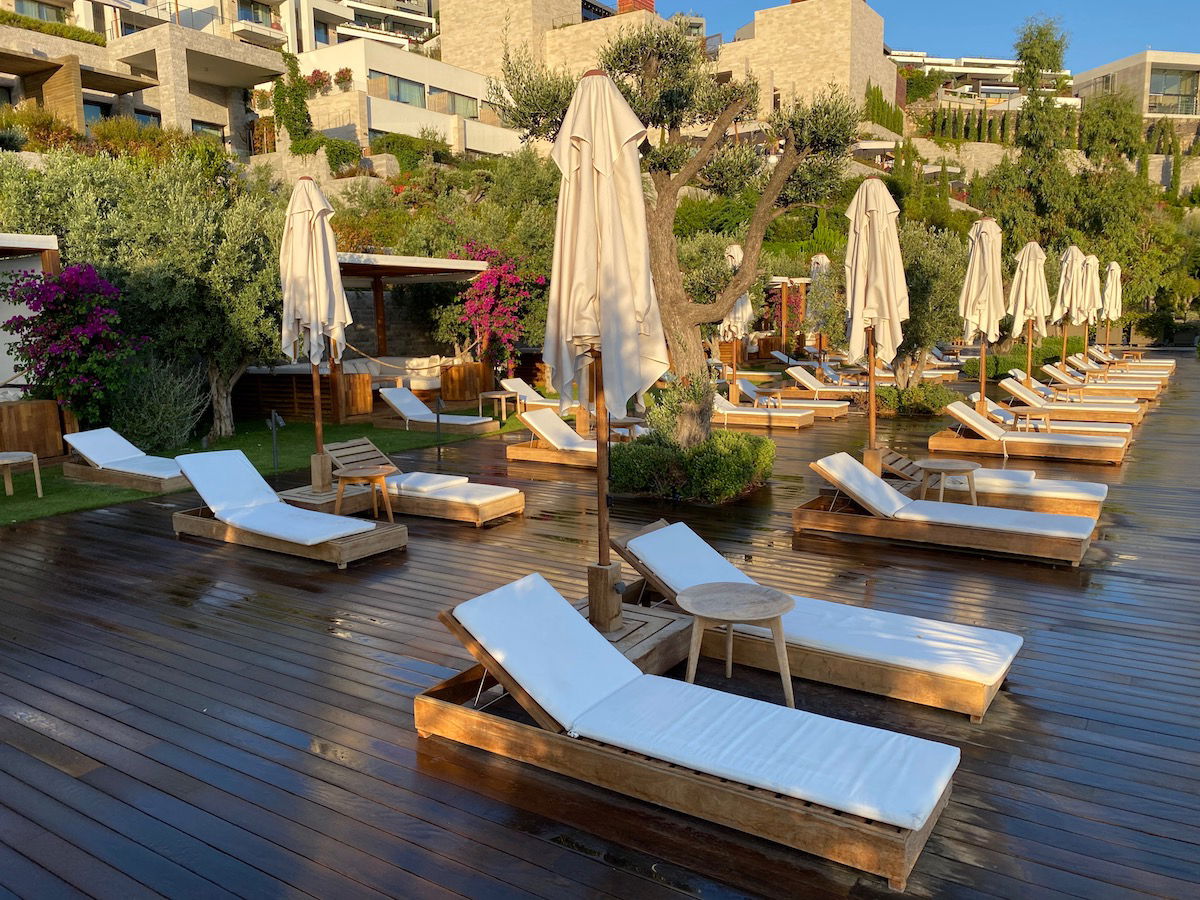 EDITION Bodrum pool
Bodrum EDITION beach
Even though I'm usually a pool guy (at least when the choice is between a beach and a pool), in this case I preferred hanging out at the beach because it was closer to the music (there was a DJ during the day), and also the people watching at the beach was amazing on so many levels.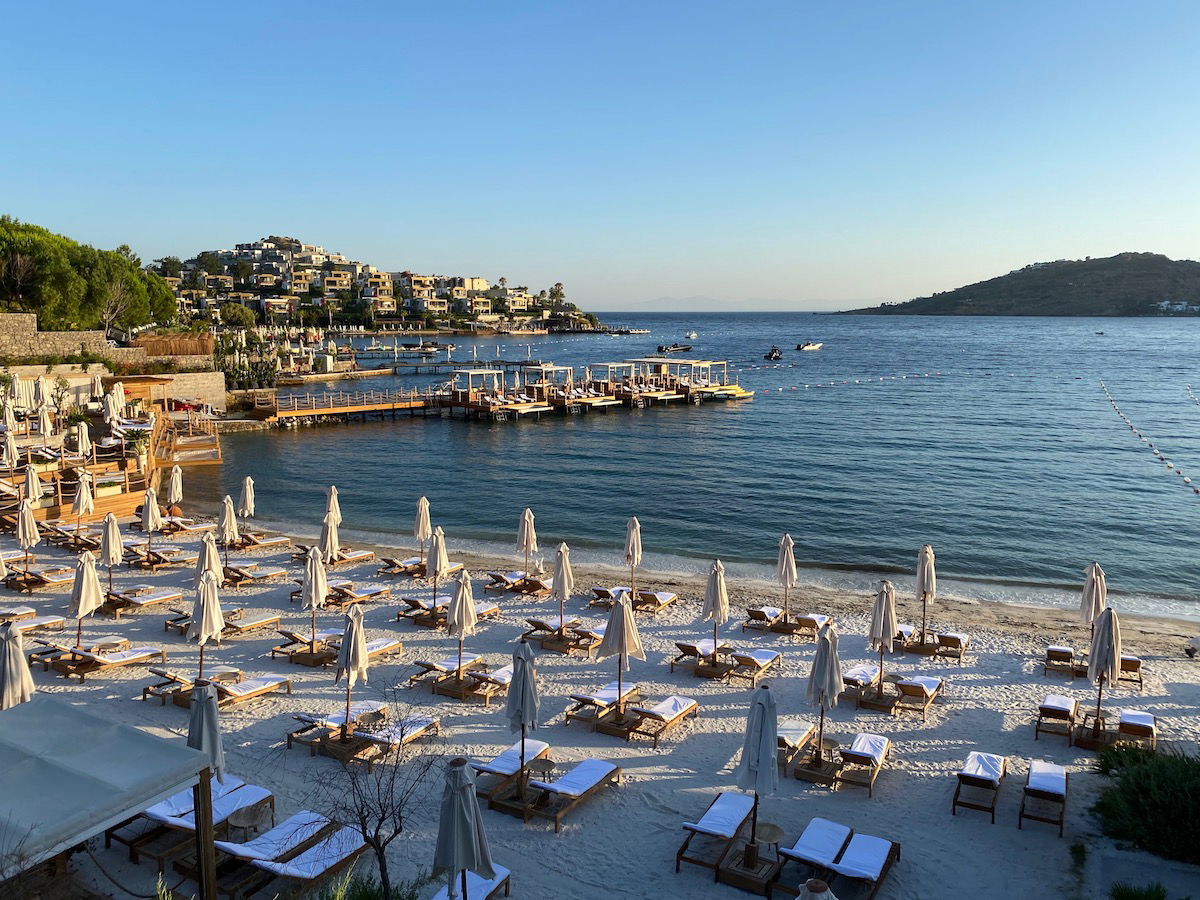 EDITION Bodrum beach
Hotel guests can get lounge chairs on a first come first served basis. There are chairs lined up in rows along the beach, and there's also a deck to the side of the beach where you can sit.
As someone who goes from white to lobster-colored in five minutes flat, we sought out seating under the tree at the far end of the beach, which allowed us to be in the shade all day.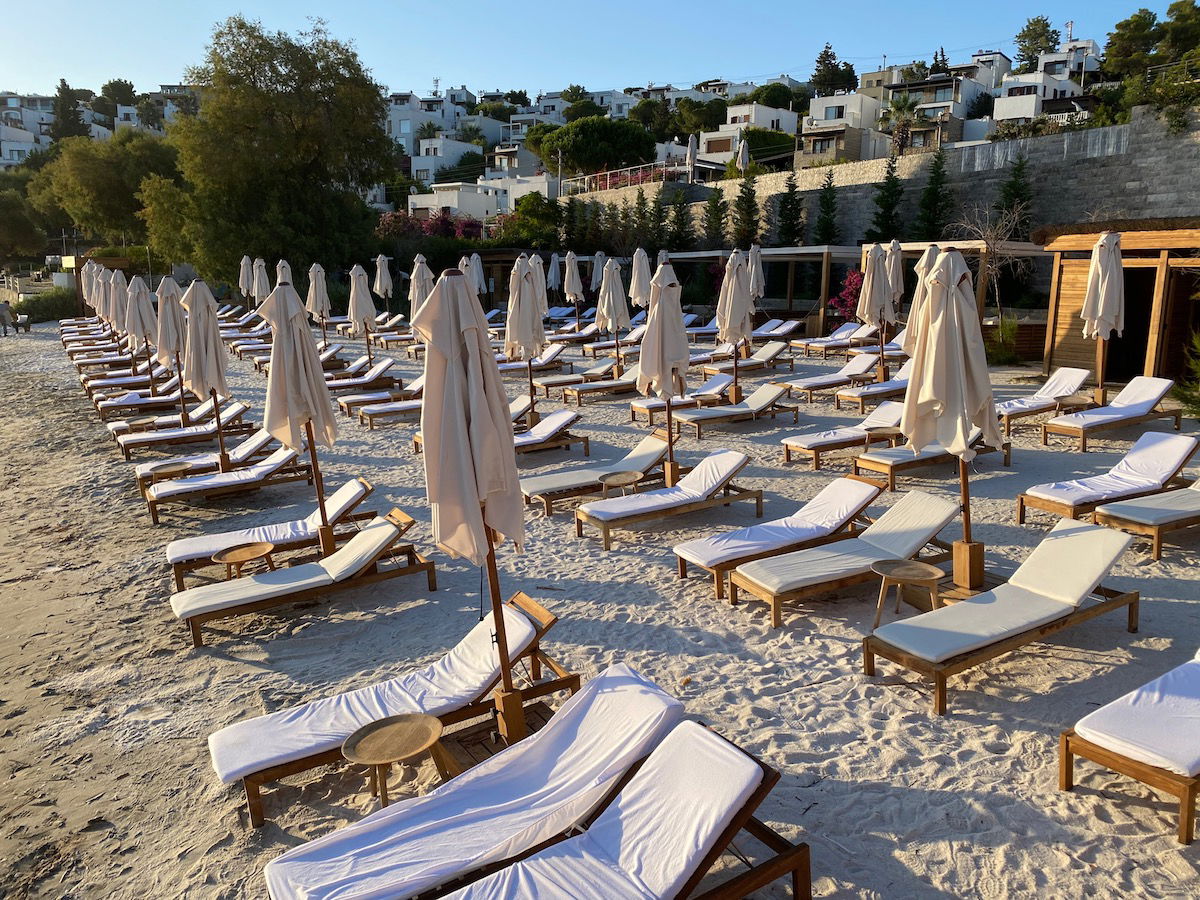 EDITION Bodrum beach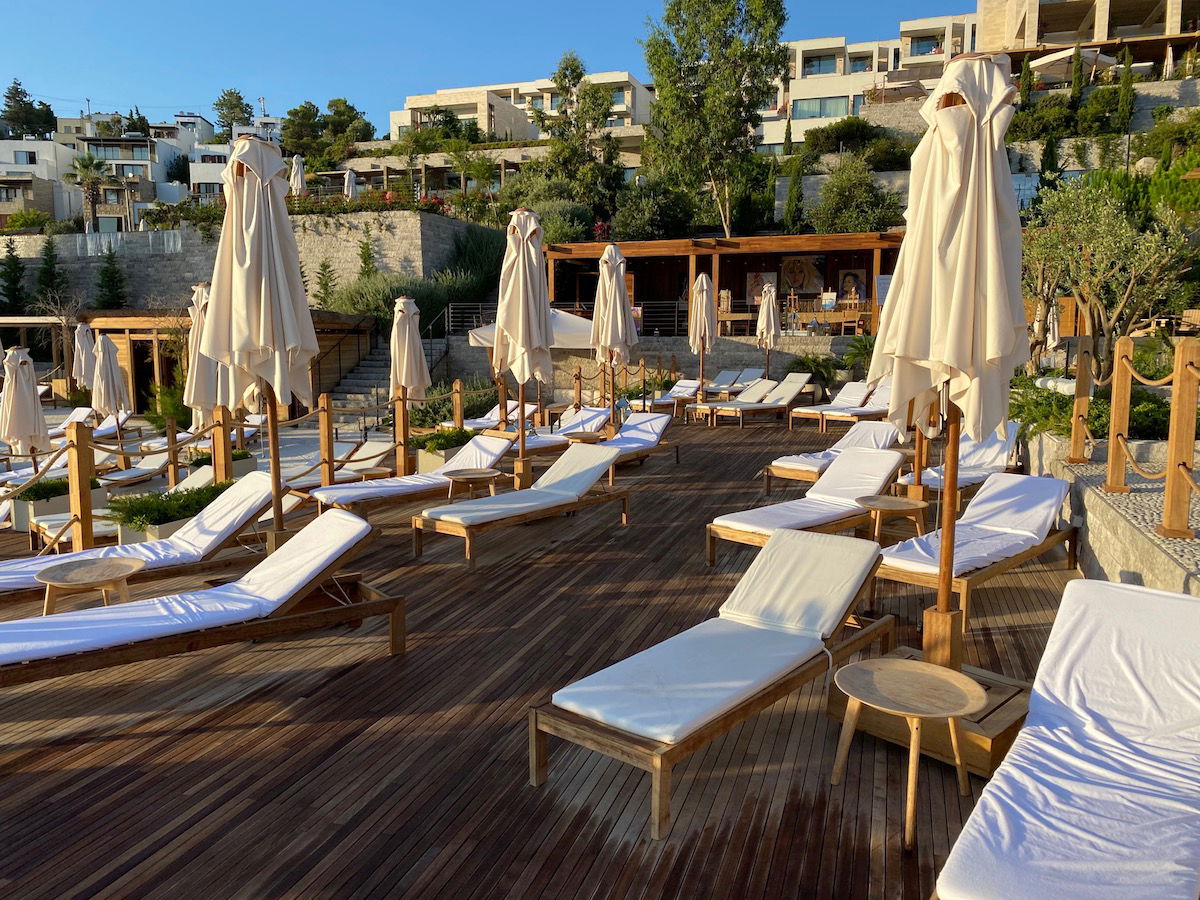 EDITION Bodrum beach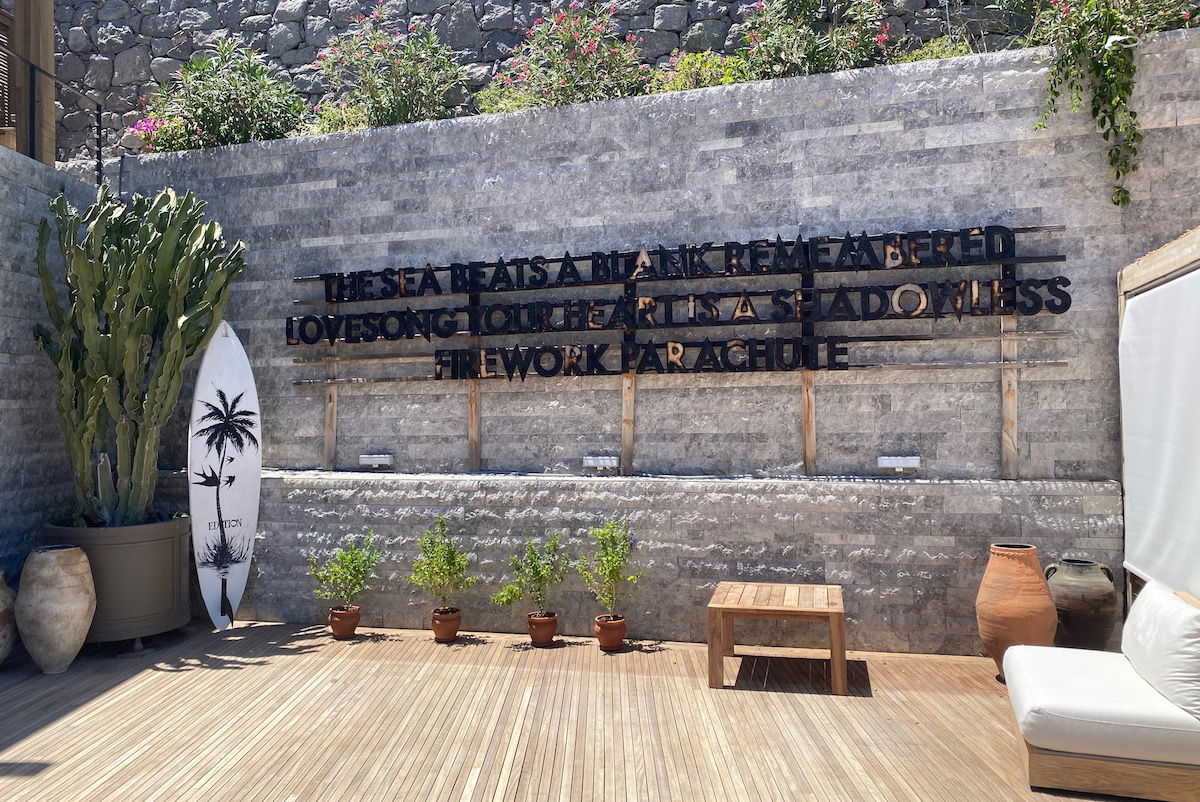 Bodrum EDITION beach area
The hotel also has a dock with some overwater cabanas, which can be rented by the day. They come with service and some added amenities as well, though aren't cheap.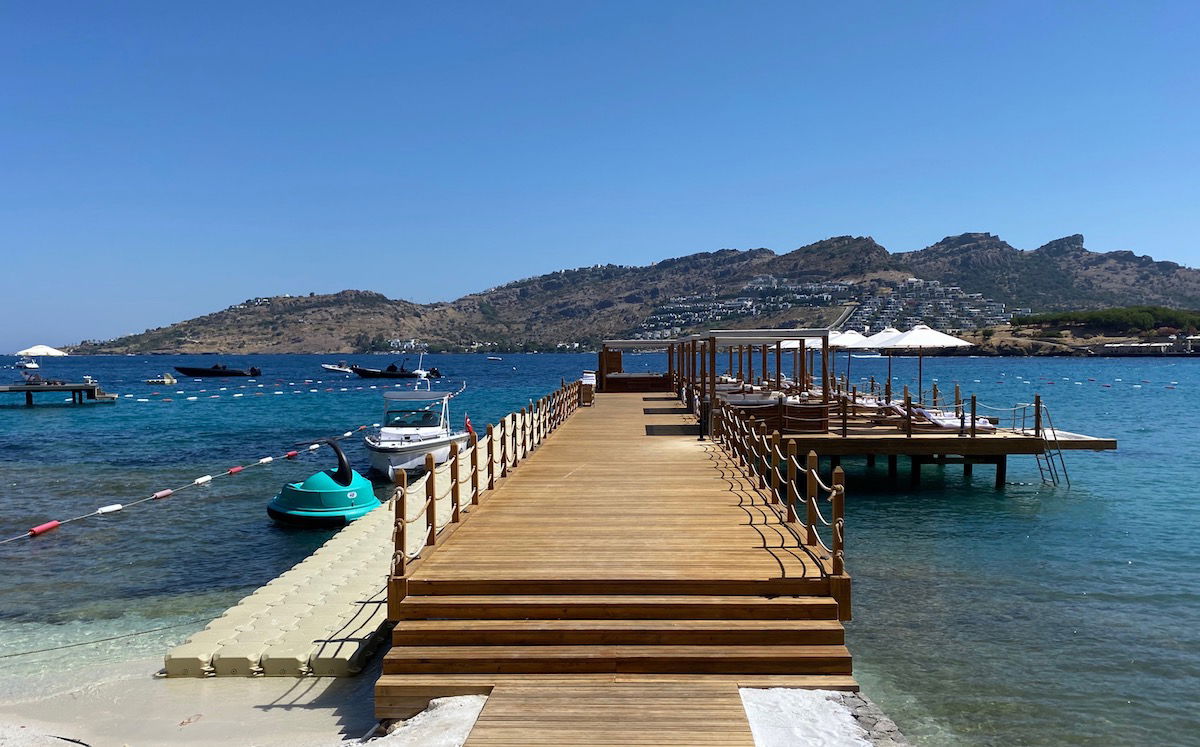 EDITION Bodrum cabanas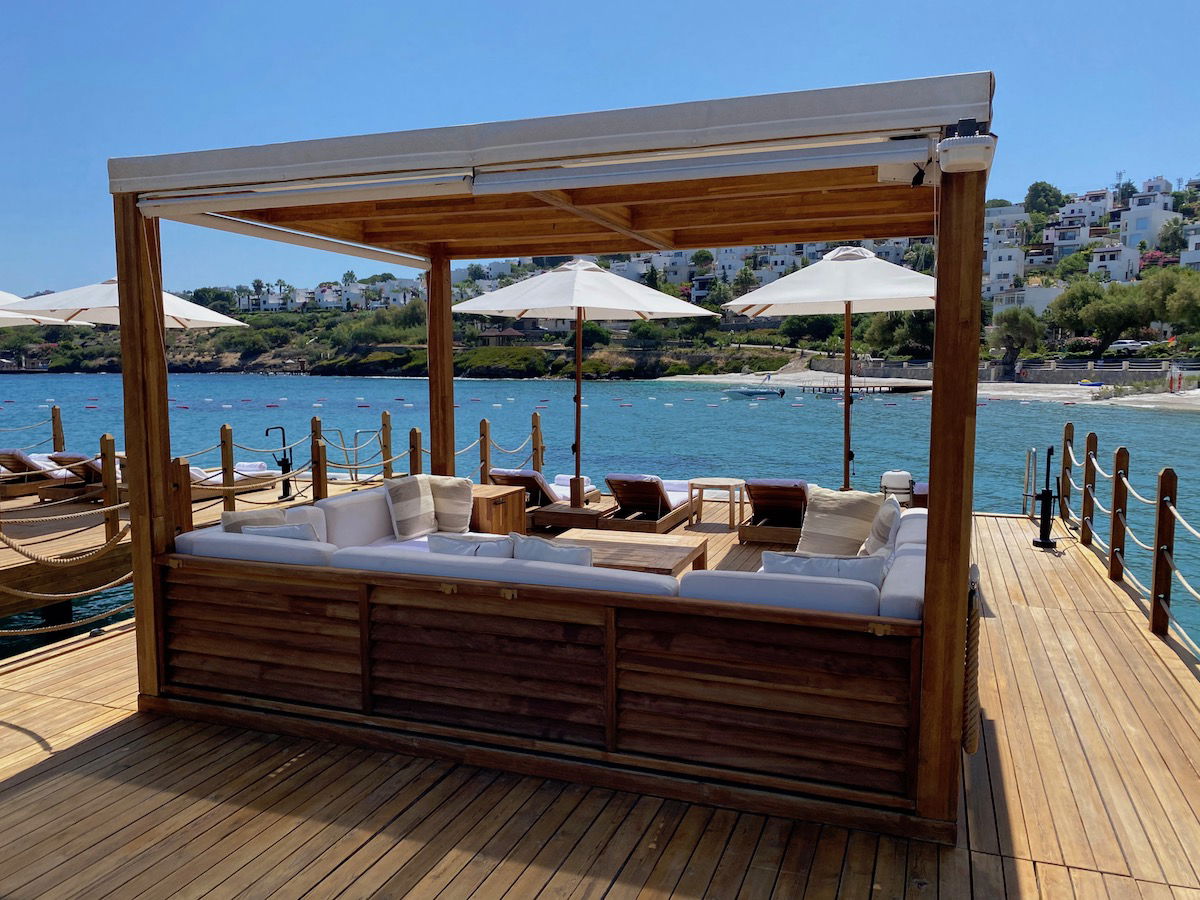 EDITION Bodrum cabanas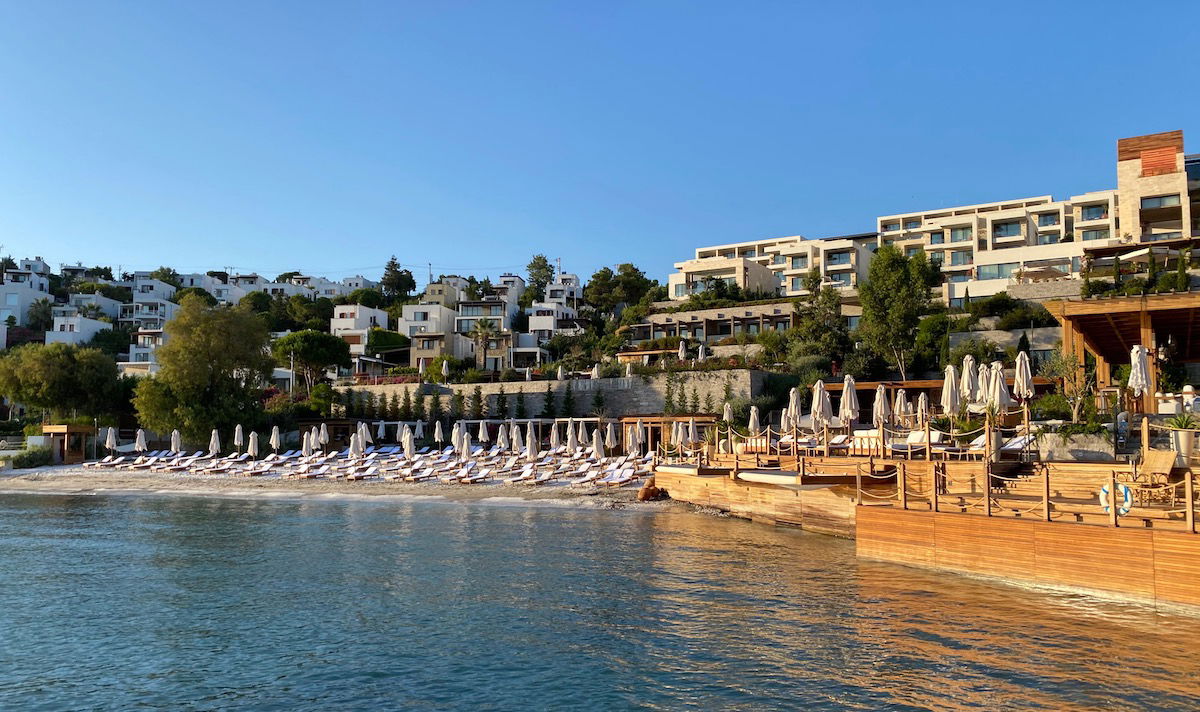 EDITION Bodrum beach
Service at the beach was attentive, and you could order food and drinks there. Heck, they even came around with free shots sometimes.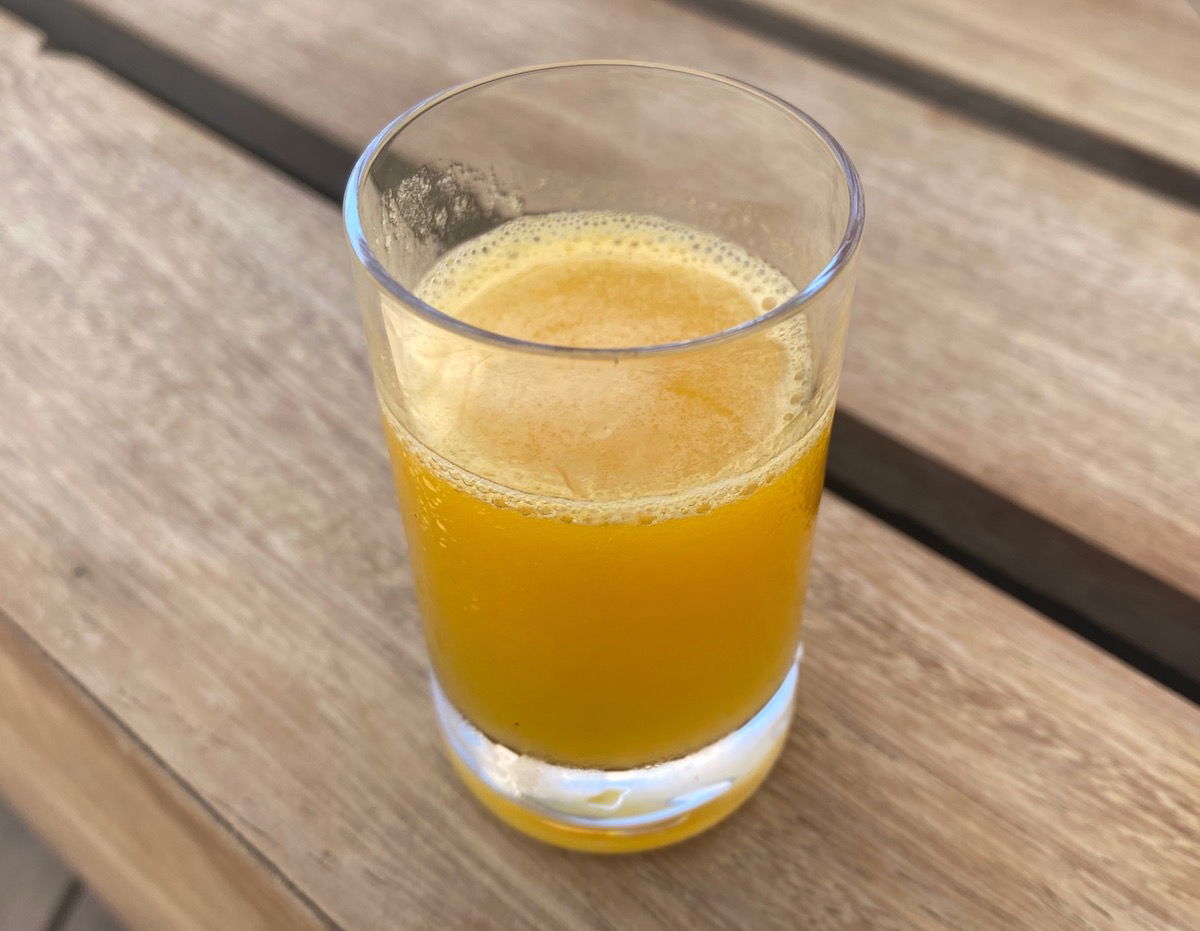 EDITION Bodrum shots
Speaking of music in Turkey, I've been obsessed with this song from a Turkish DJ that I heard at the beach:
Bodrum EDITION gym
The EDITION has what's easily one of the most well-equipped gyms I've seen at a resort. Obviously in the coronavirus era protocols changed here. If you want to use the gym you need to make an appointment, as they limit the gym to being used by three guests at a time (and there's a full-time trainer there to enforce that, and also to disinfect equipment).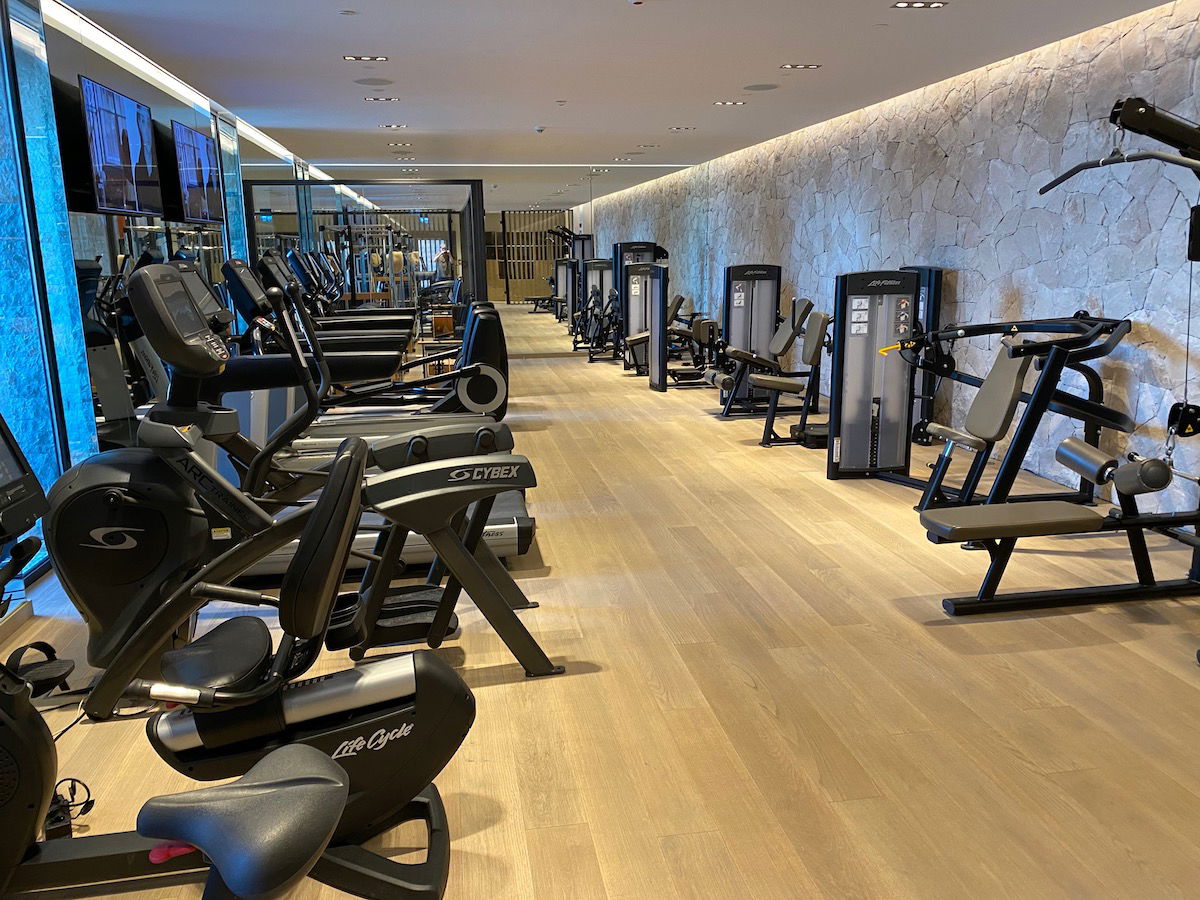 EDITION Bodrum gym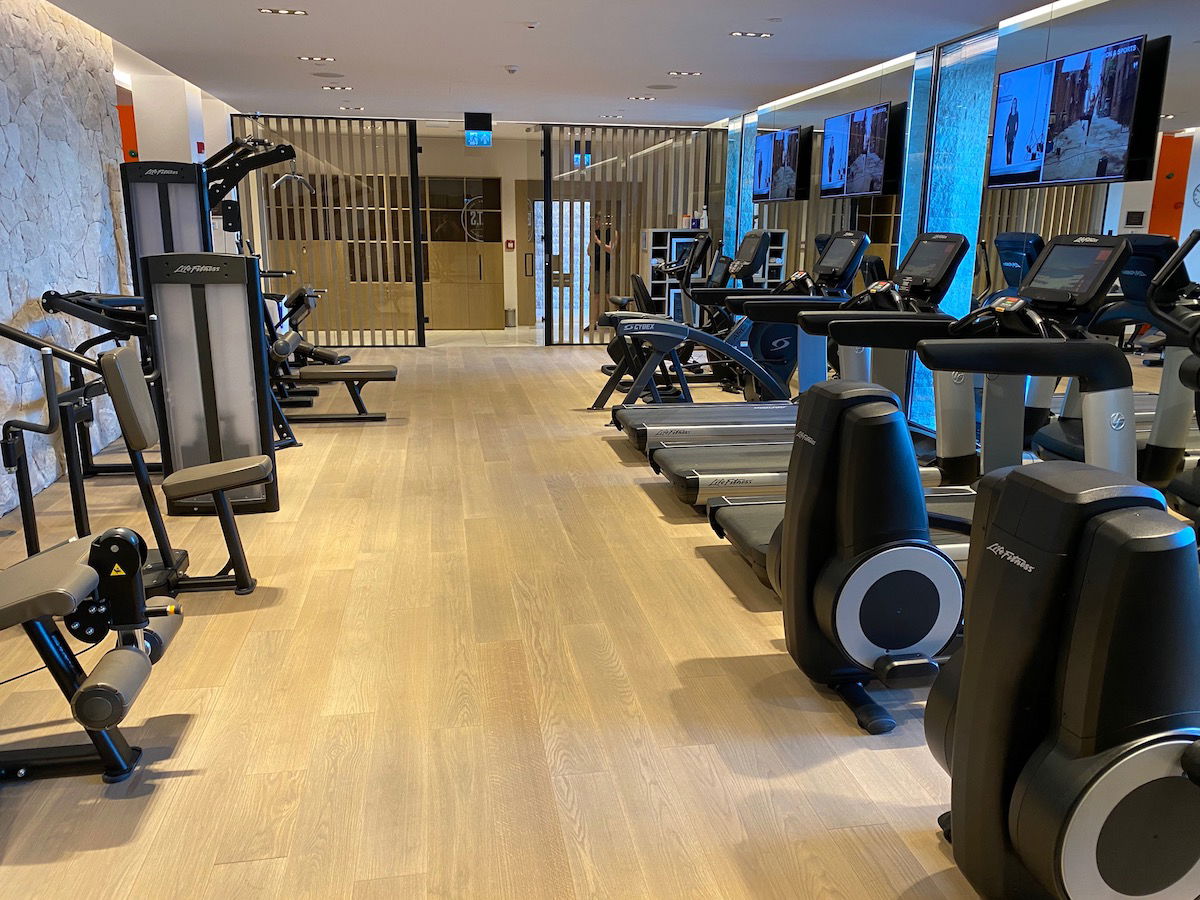 EDITION Bodrum gym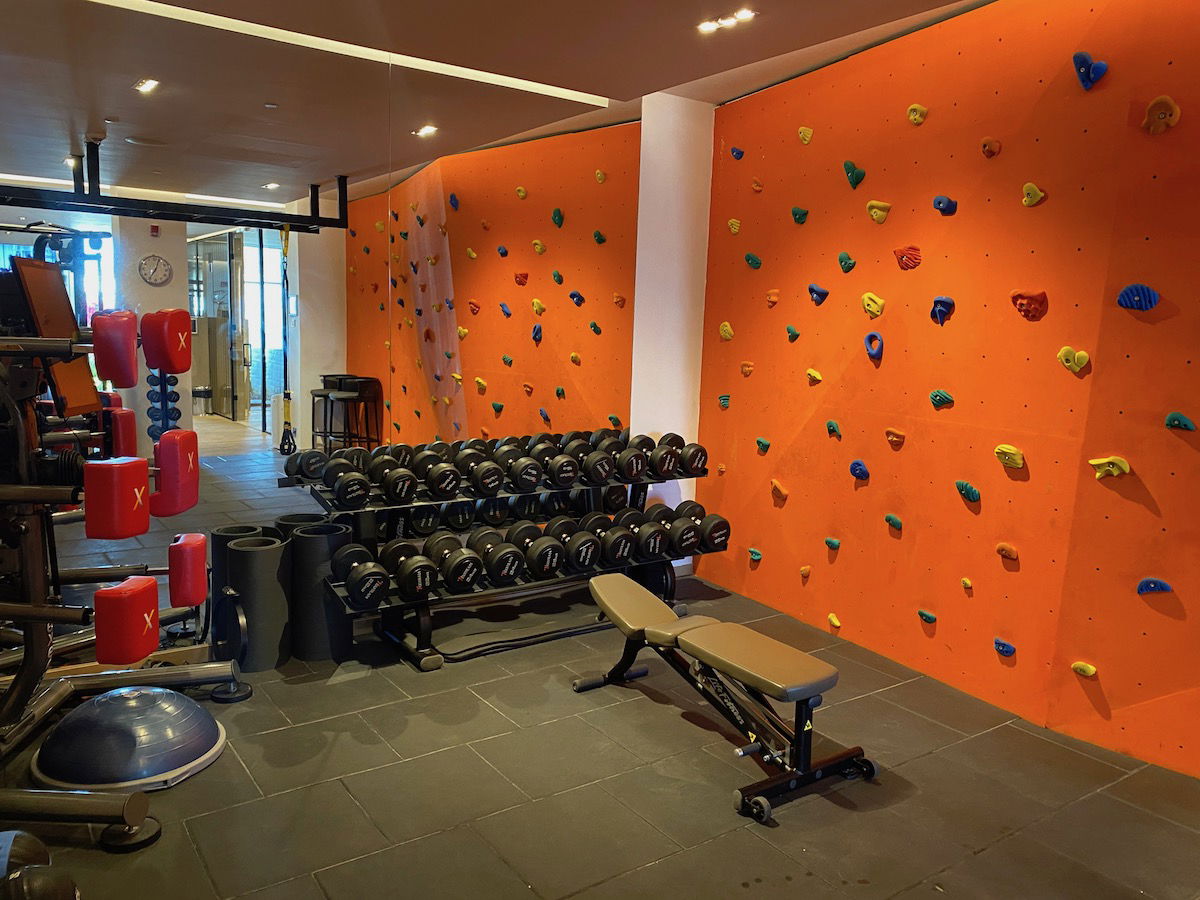 EDITION Bodrum gym
Bodrum EDITION spa
The EDITION has a spa complex with eight treatment rooms (most are indoors, but there's also an outdoor cabana where you can get treatments), a Turkish hammam, a steam room, sauna, and salt room, along with all kinds of other amenities. The spa was top-notch, though we didn't end up using any of the indoor facilities.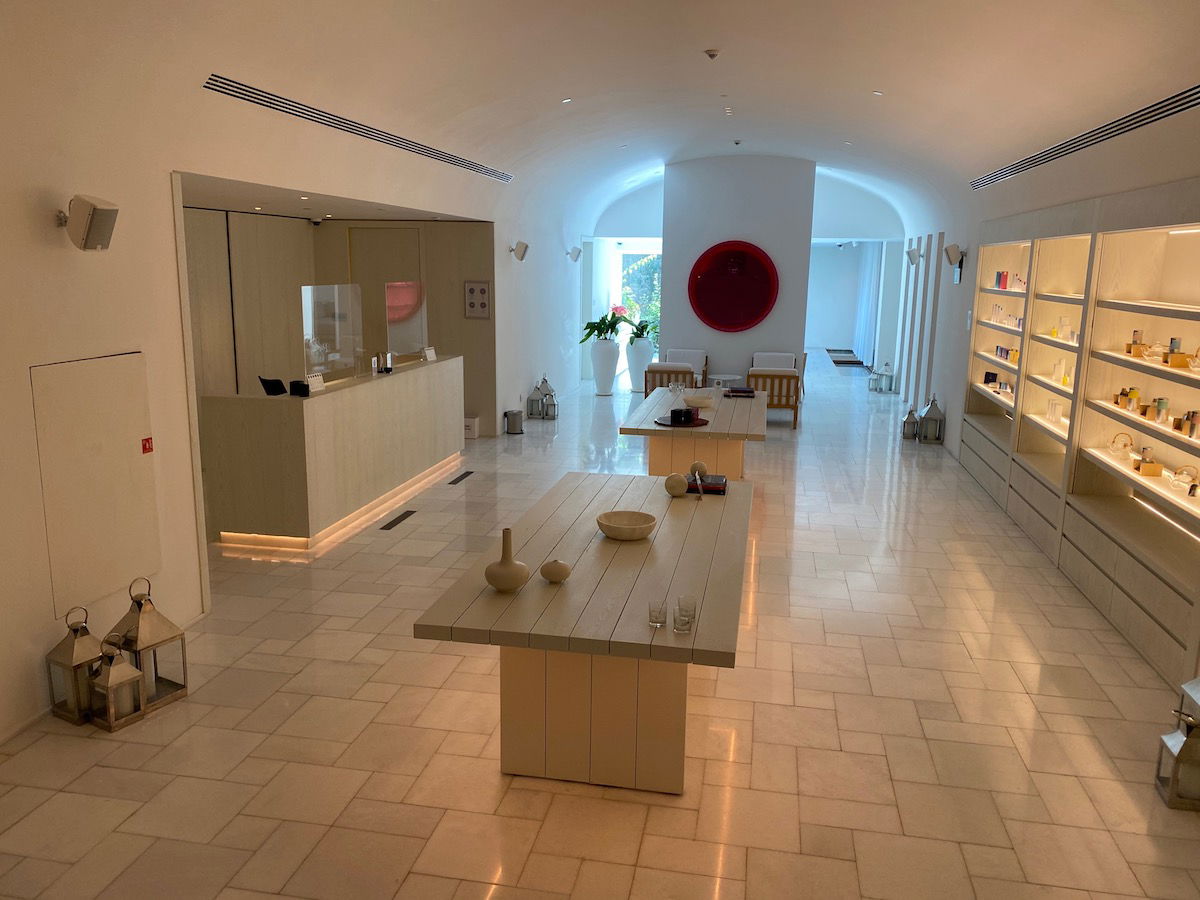 EDITION Bodrum spa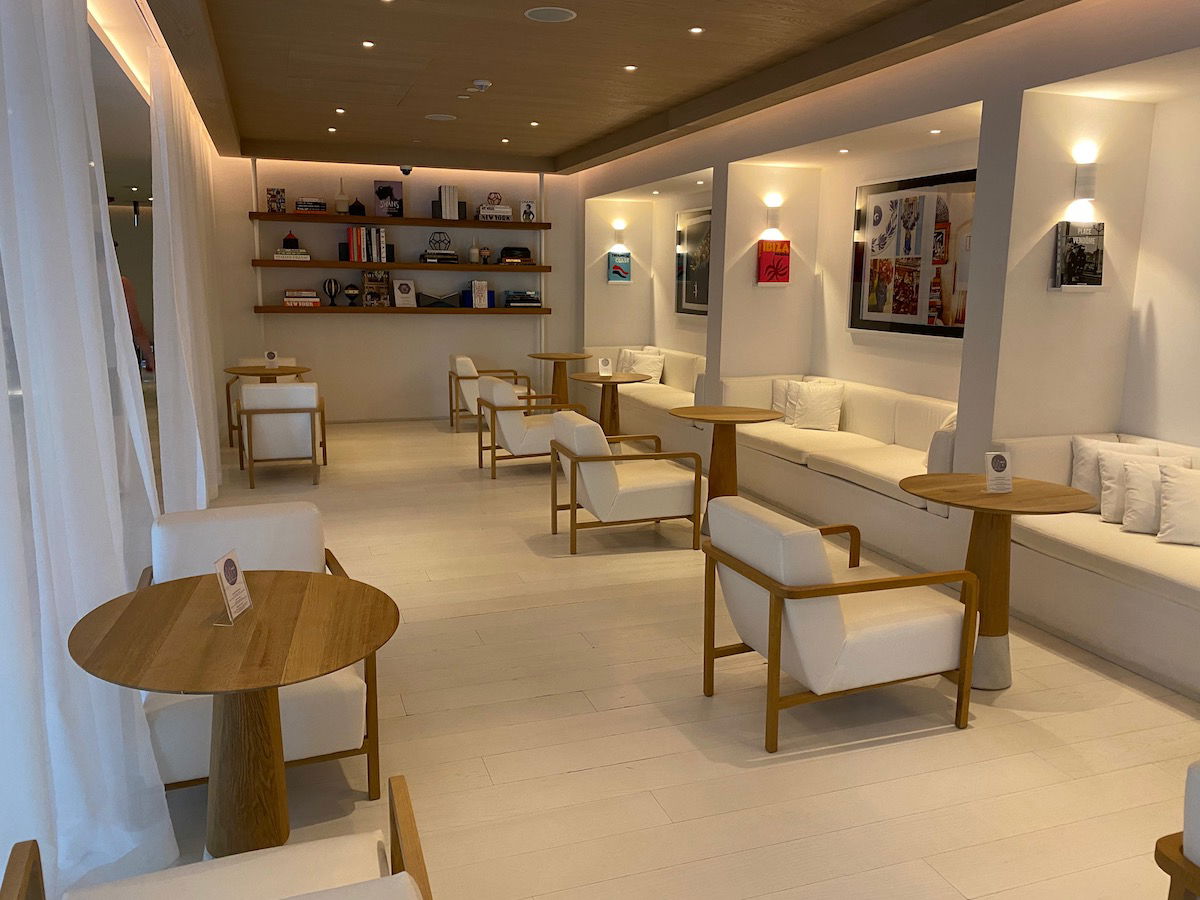 EDITION Bodrum spa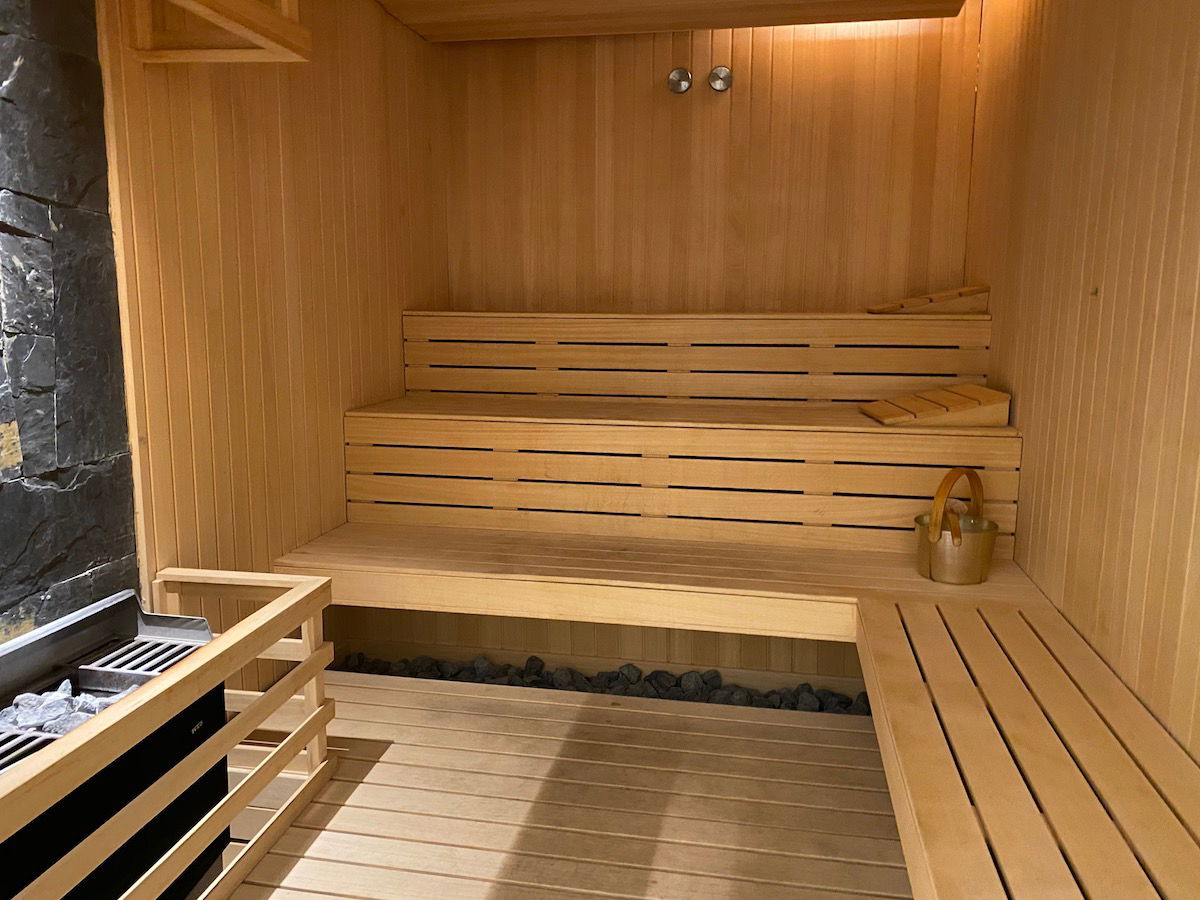 EDITION Bodrum sauna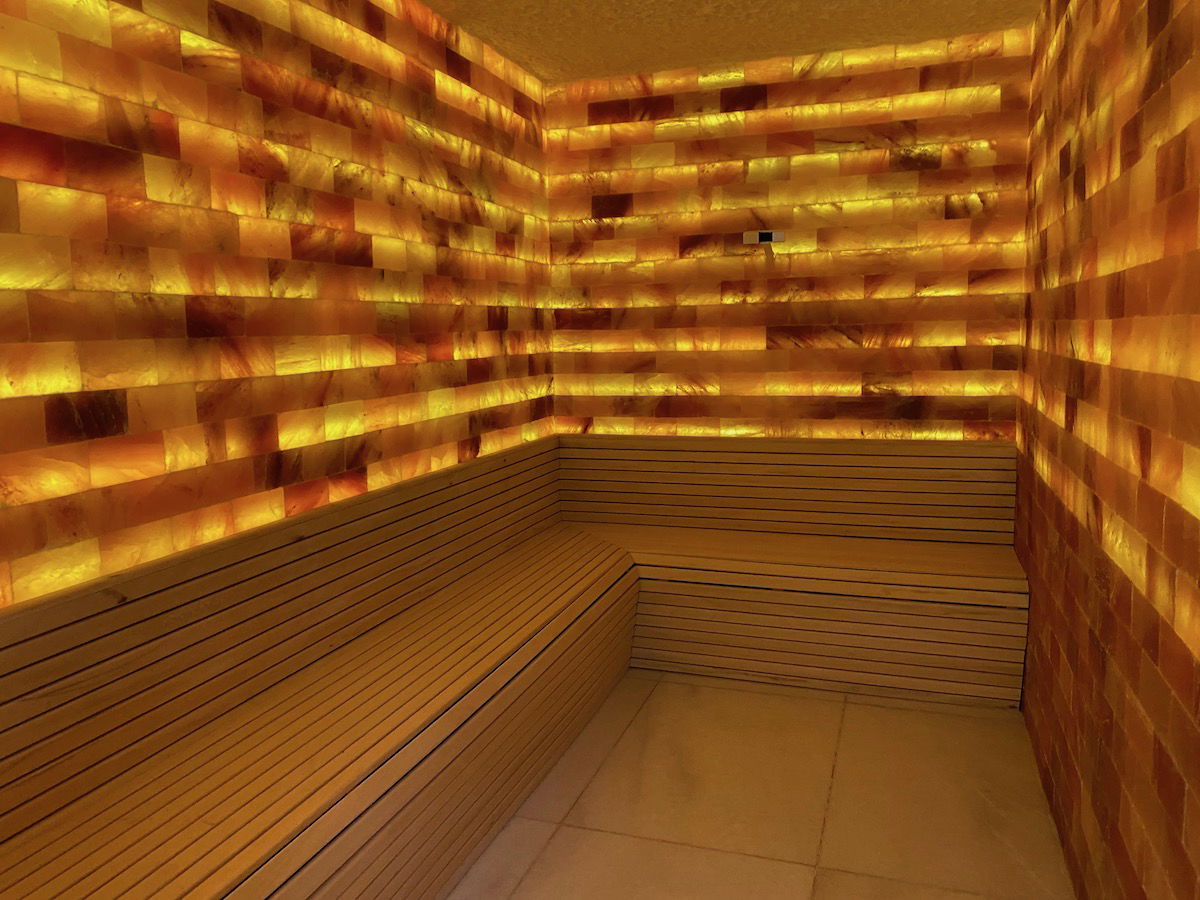 EDITION Bodrum salt room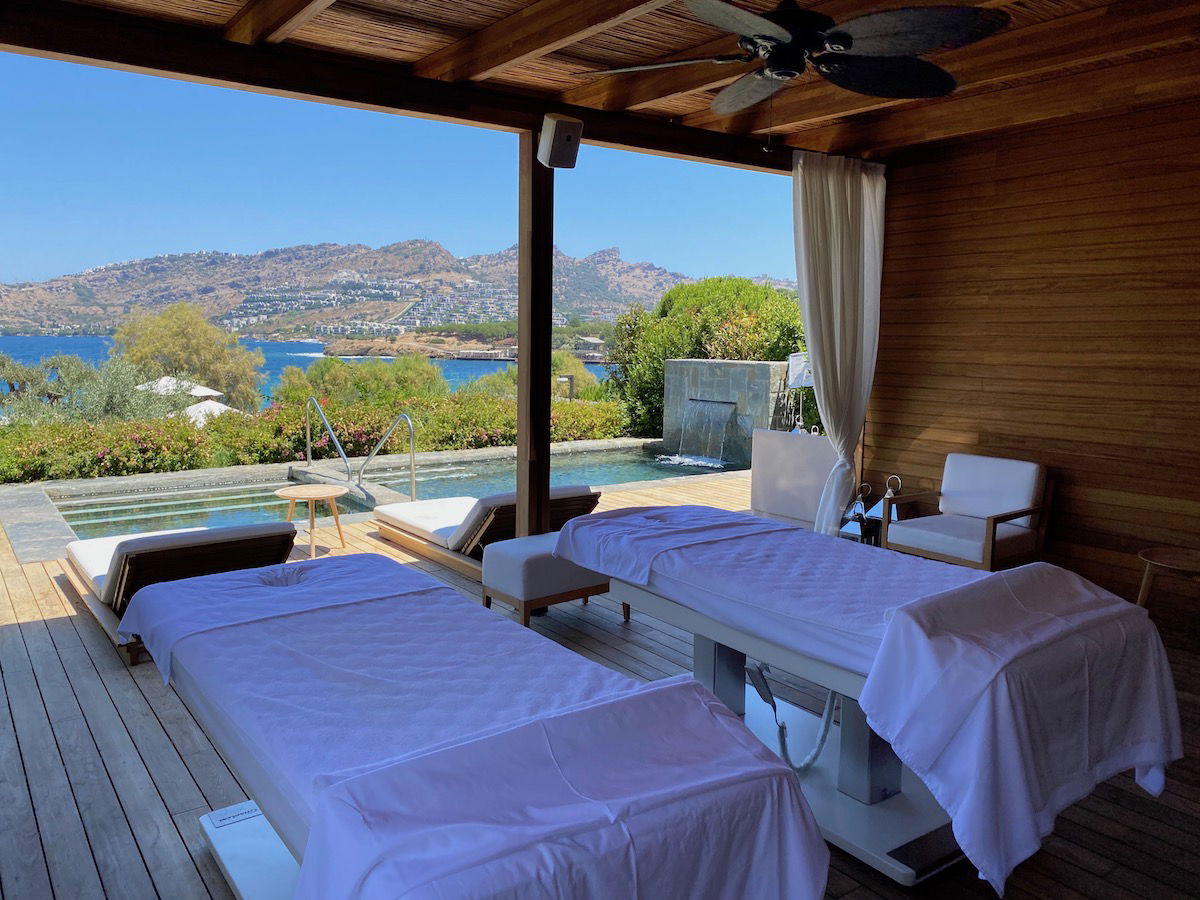 EDITION Bodrum outdoor spa
To give a sense of pricing, 60-minute massages cost around 600TL, or ~80USD. I'd say that's a reasonable price at a luxury resort if you're looking at it in USD.
Bodrum EDITION water activities
The hotel has an area where you can rent everything from boats to jet skis if that's your thing.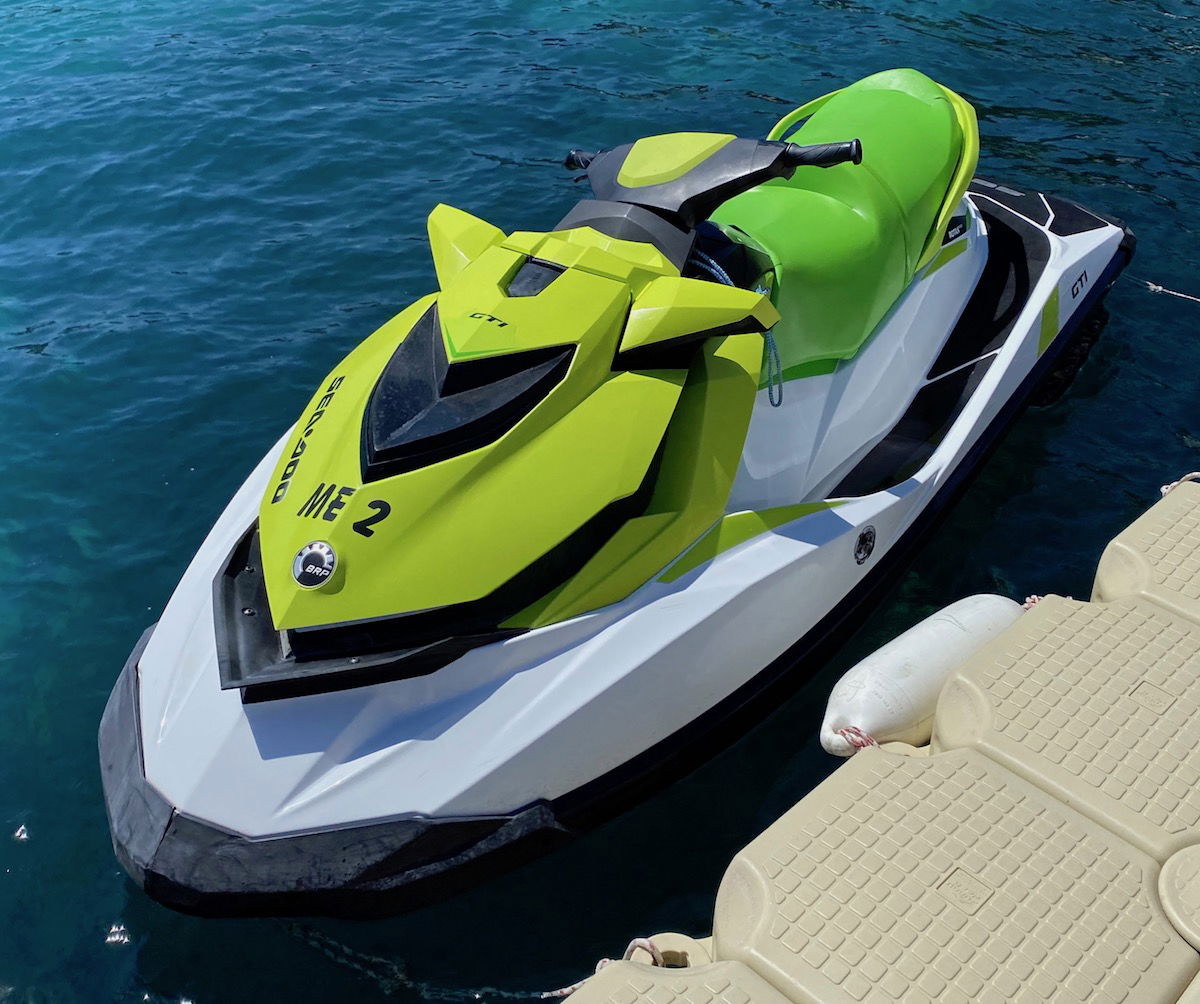 You can rent jet skis at the Bodrum EDITION
Dining at Bodrum EDITION
The Bodrum EDITION has several dining options, which I'll go through below. Just to briefly summarize:
Kitchen is the hotel's restaurant where breakfast is served from 8 AM until 12 PM daily, though it's closed the rest of the day
Morena is the hotel's primary lunch & dinner restaurant, and it's open daily from 12 PM until 11 PM, and it's at the beach
The Beach Club is open daily from 10 AM until 10 PM, and it's essentially the bar area of Morena, and where the drinks come from if you order something while at the beach
Brava is the hotel's signature restaurant, though it was closed when we were there; however, the restaurant has reopened on July 28
There's room service 24/7
Prices at all outlets included the 10% VAT, and the only additional charge was a 13% service charge. Note that there was no option to leave a further tip, so this isn't like resorts in Mexico, where menu prices end up being a fraction of the final cost (between the high VAT, service charge, and option to leave an additional tip).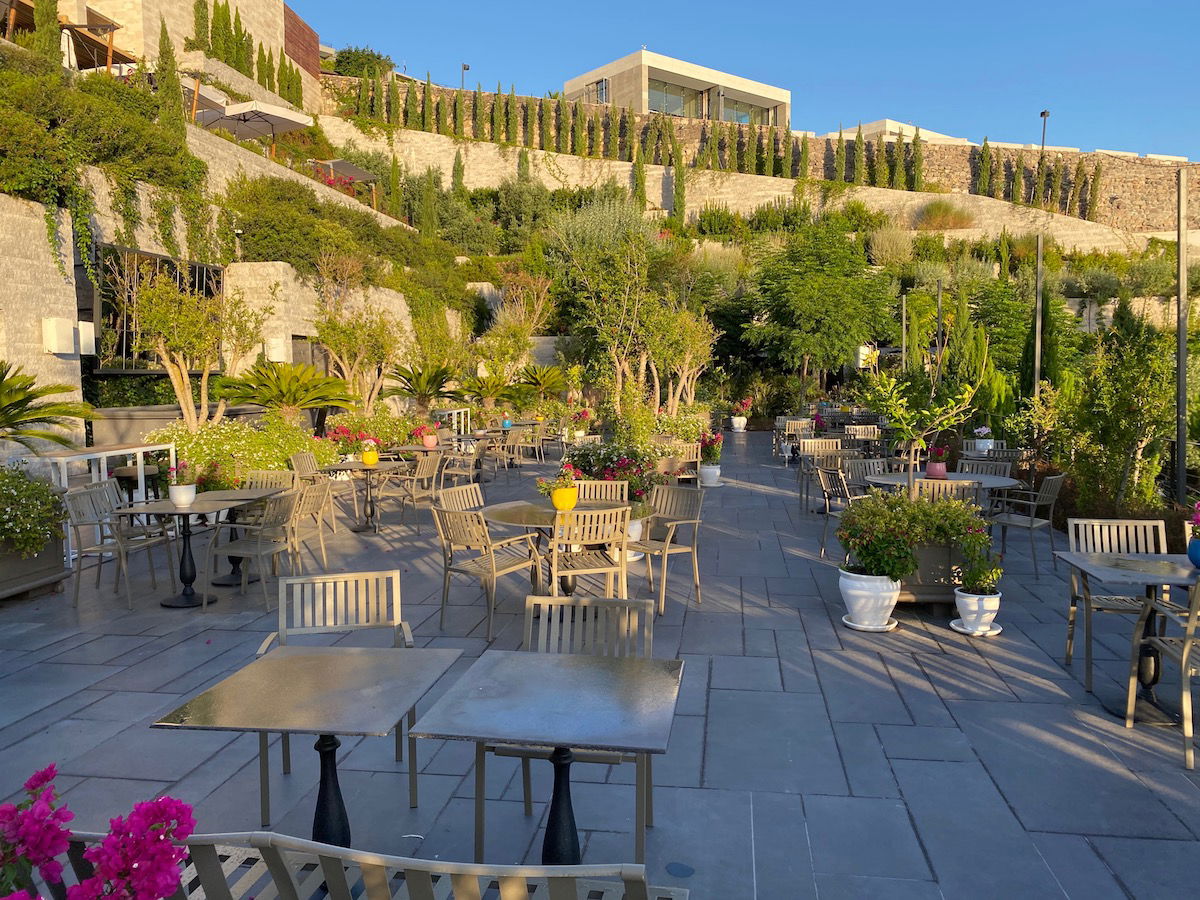 Brava Restaurant (which was closed when we were there)
Breakfast at Kitchen
All room rates at the EDITION Bodrum include breakfast. Keep in mind that EDITION is typically one of the brands where Bonvoy elite members don't receive free breakfast, though that's not an issue at this hotel. Yay to not having to pay for breakfast at an EDITION!
Kitchen at the EDITION is such a cute restaurant. There's some indoor seating, though there's also a huge terrace with plenty of seating overlooking the resort and sea in the distance. We never had an issue getting a great table outside.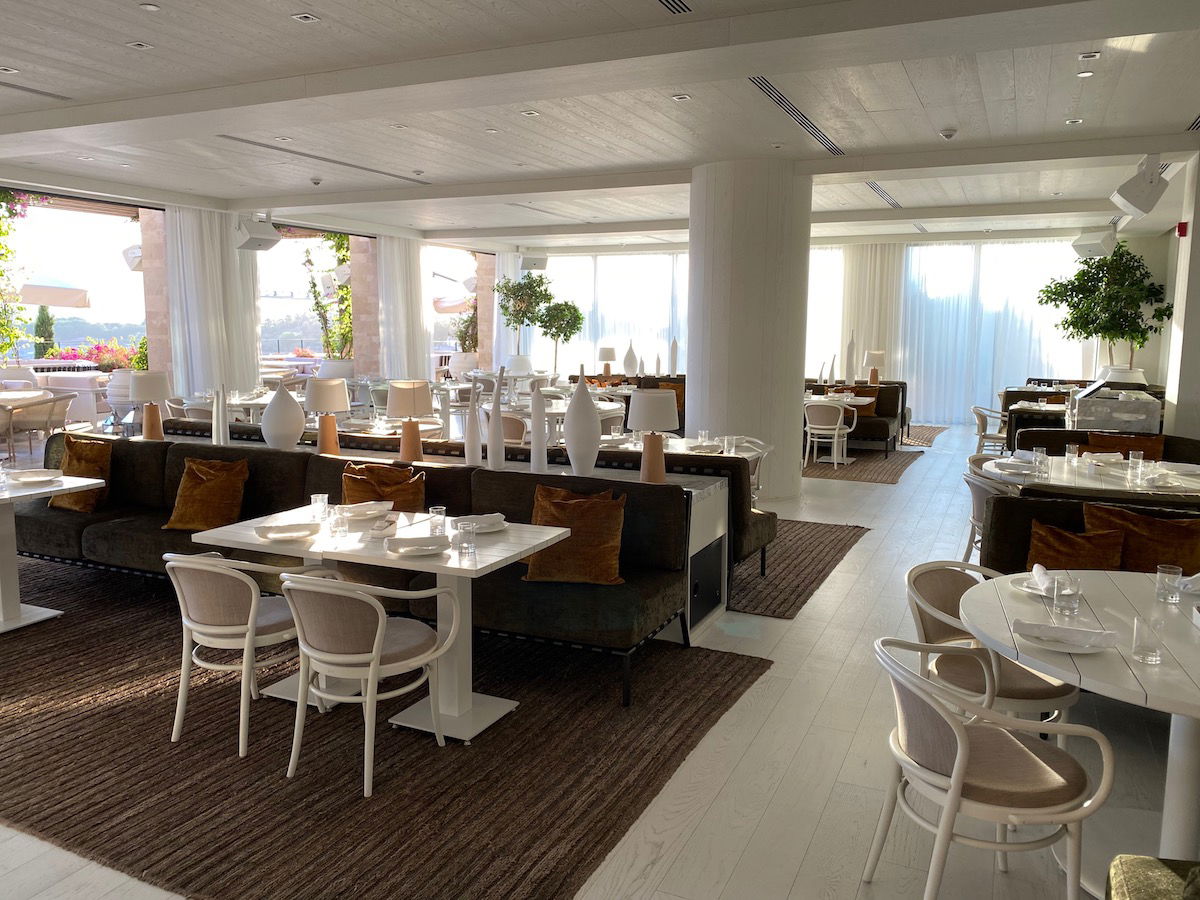 Kitchen Restaurant Bodrum EDITION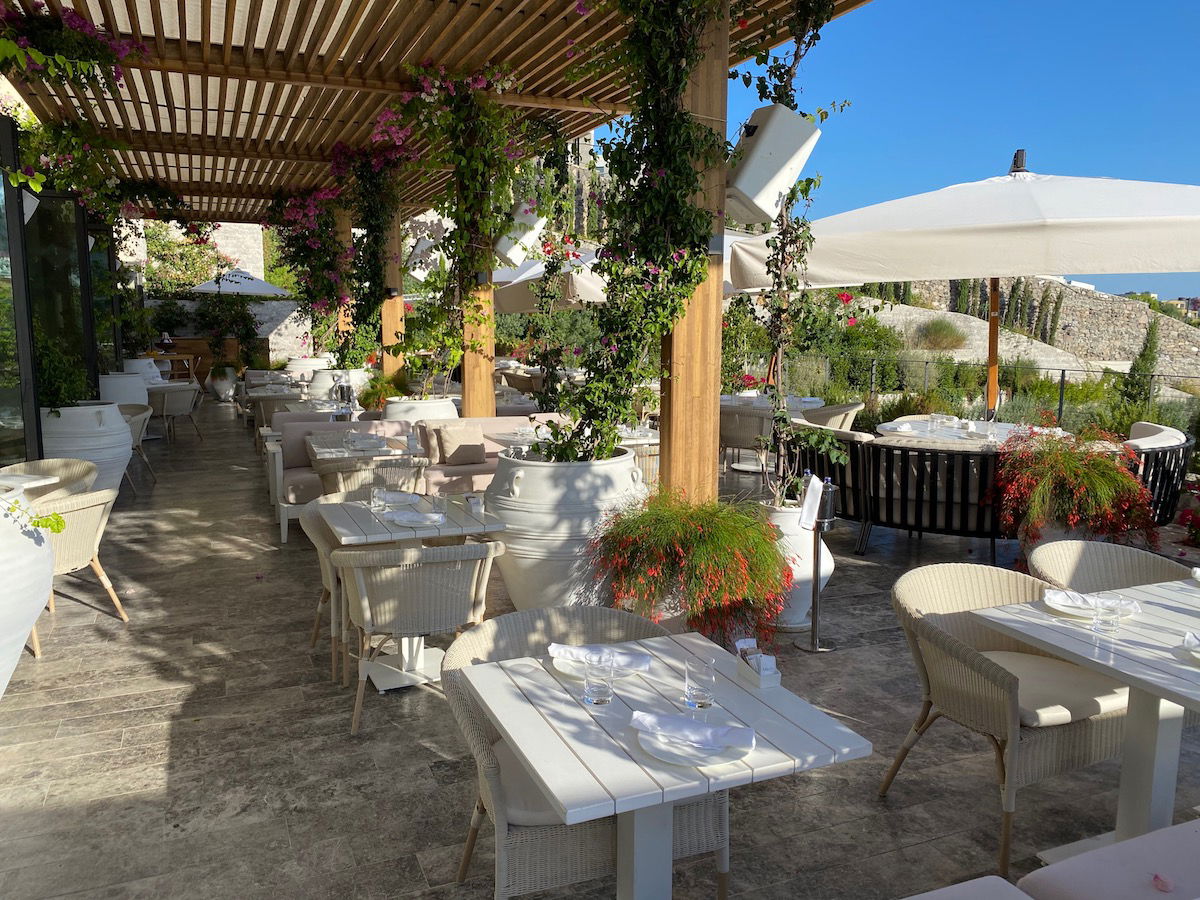 Kitchen Restaurant Bodrum EDITION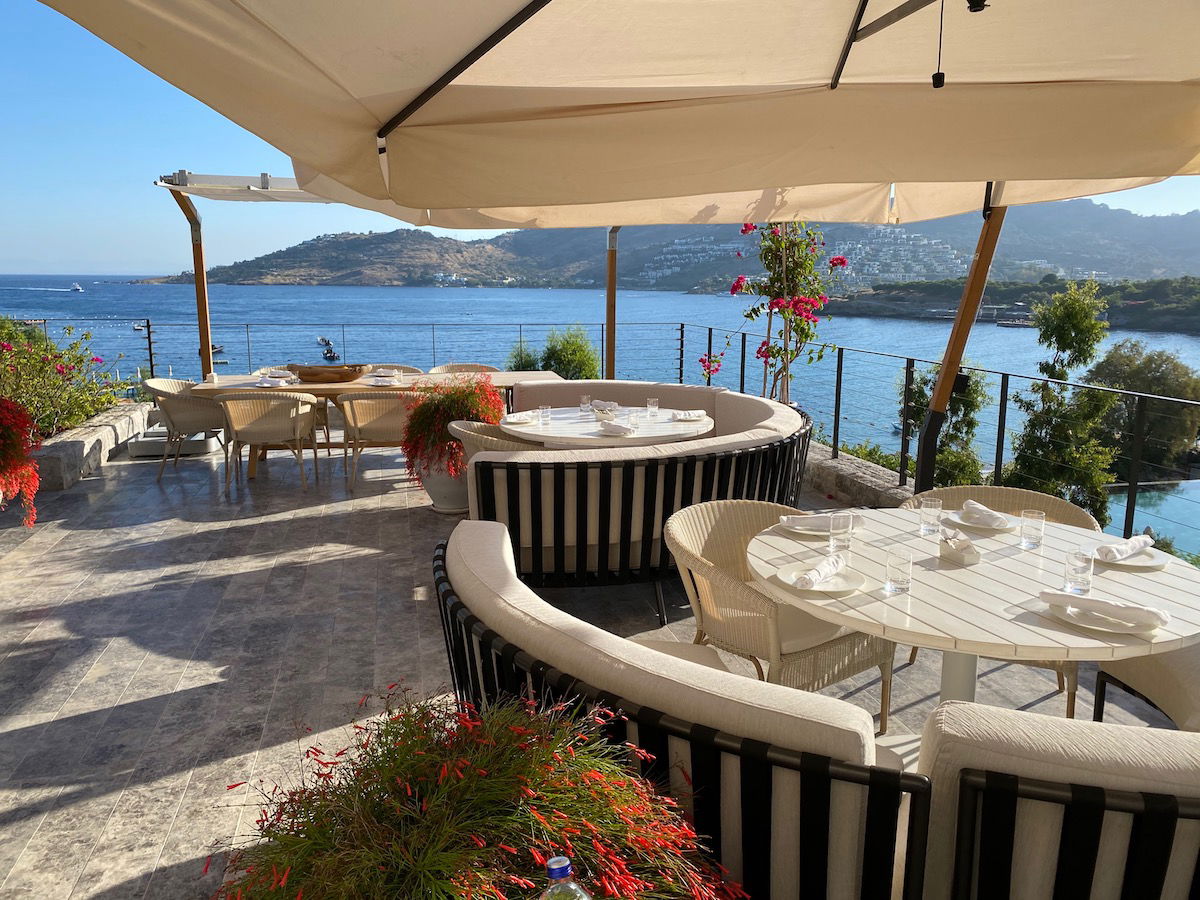 Kitchen Restaurant Bodrum EDITION
The breakfast menu read as follows: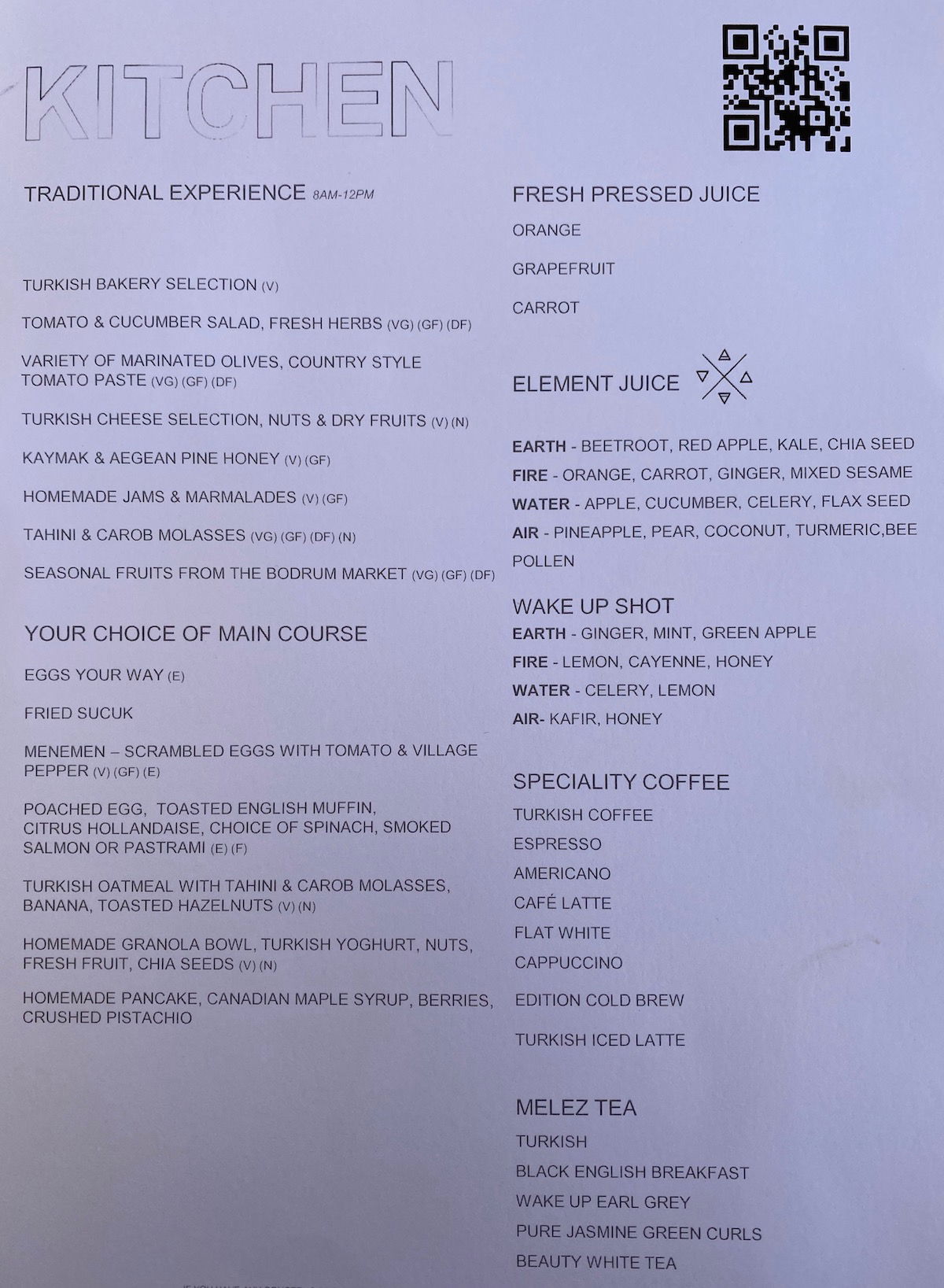 I loved the breakfast at this hotel, and to say that it was a feast would be the understatement of the year. For one, they had an incredible selection of drinks, from legitimately good cappuccinos to delicious iced lattes, to fresh-pressed juices, to Element Juices.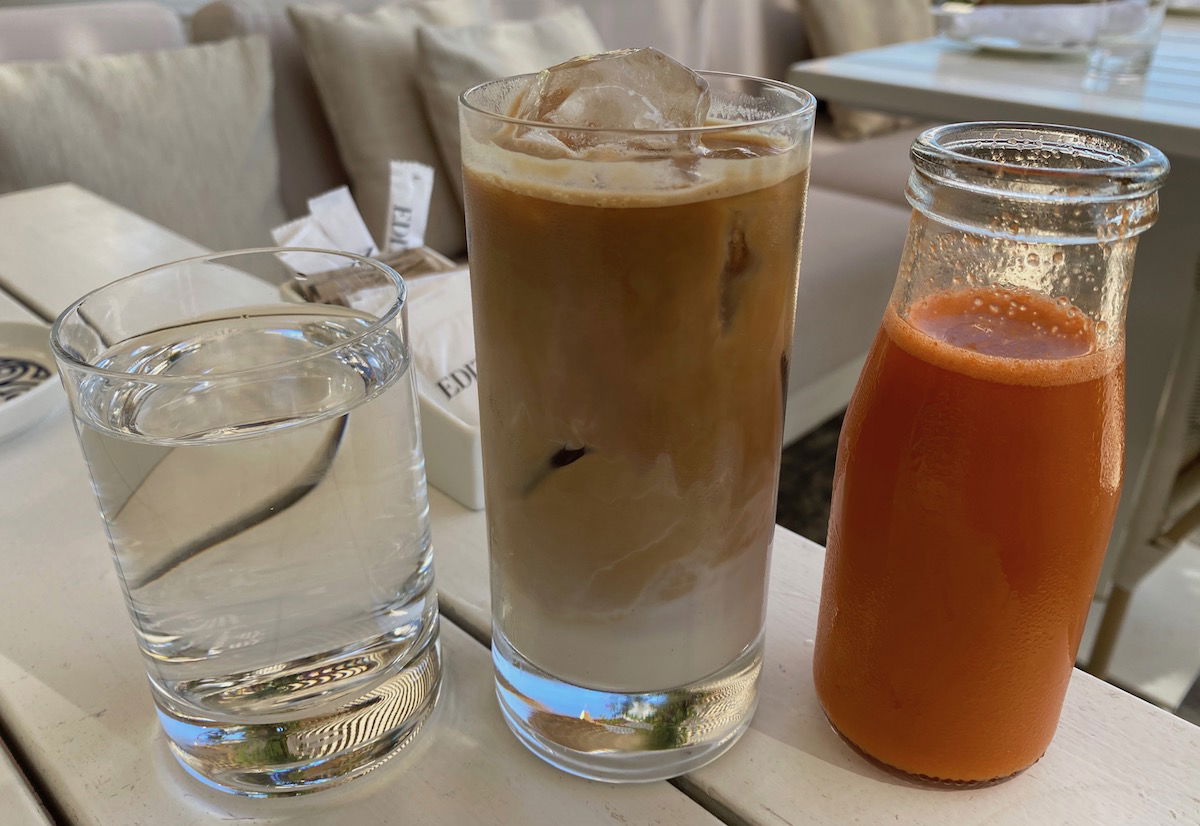 Bodrum EDITION breakfast — drinks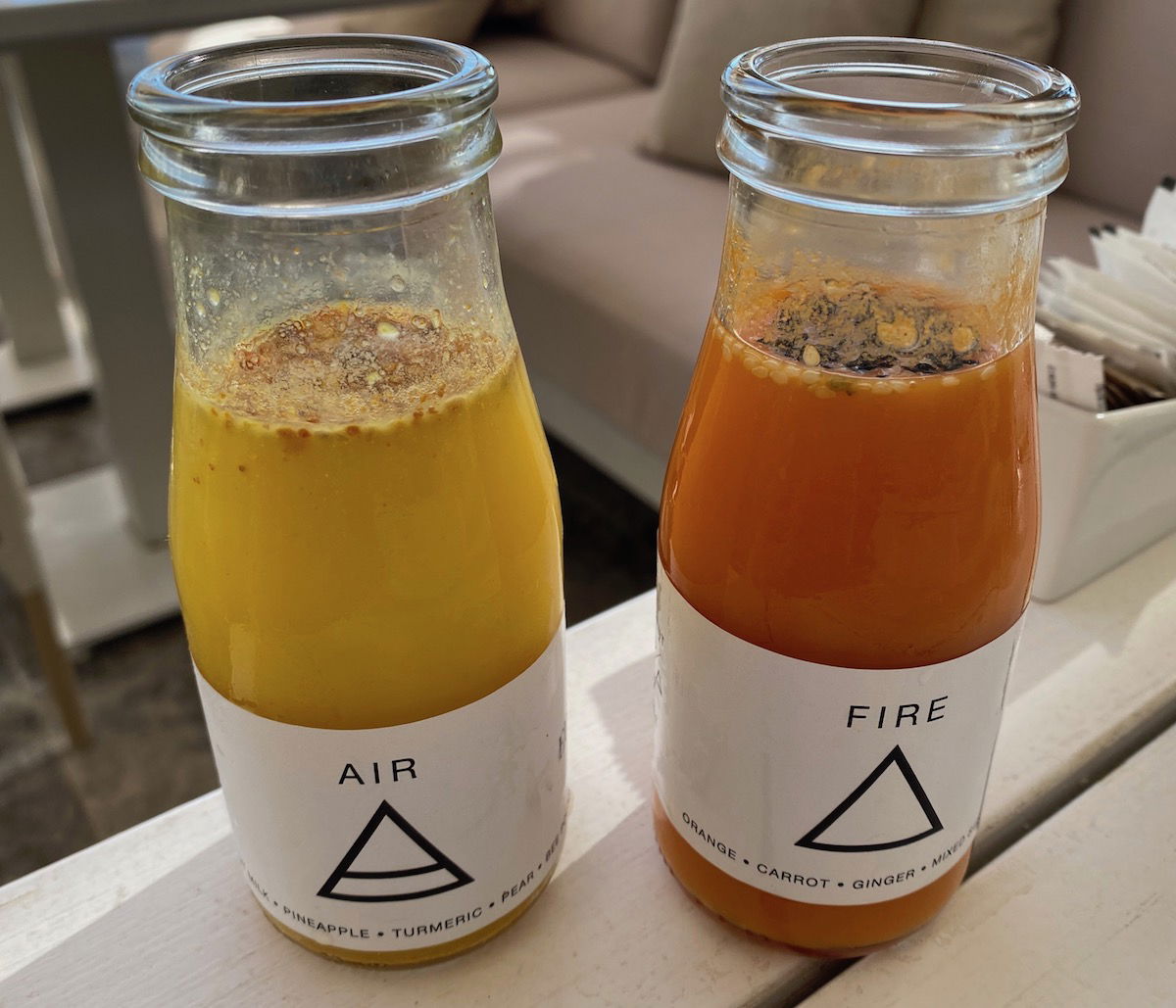 Bodrum EDITION breakfast — drinks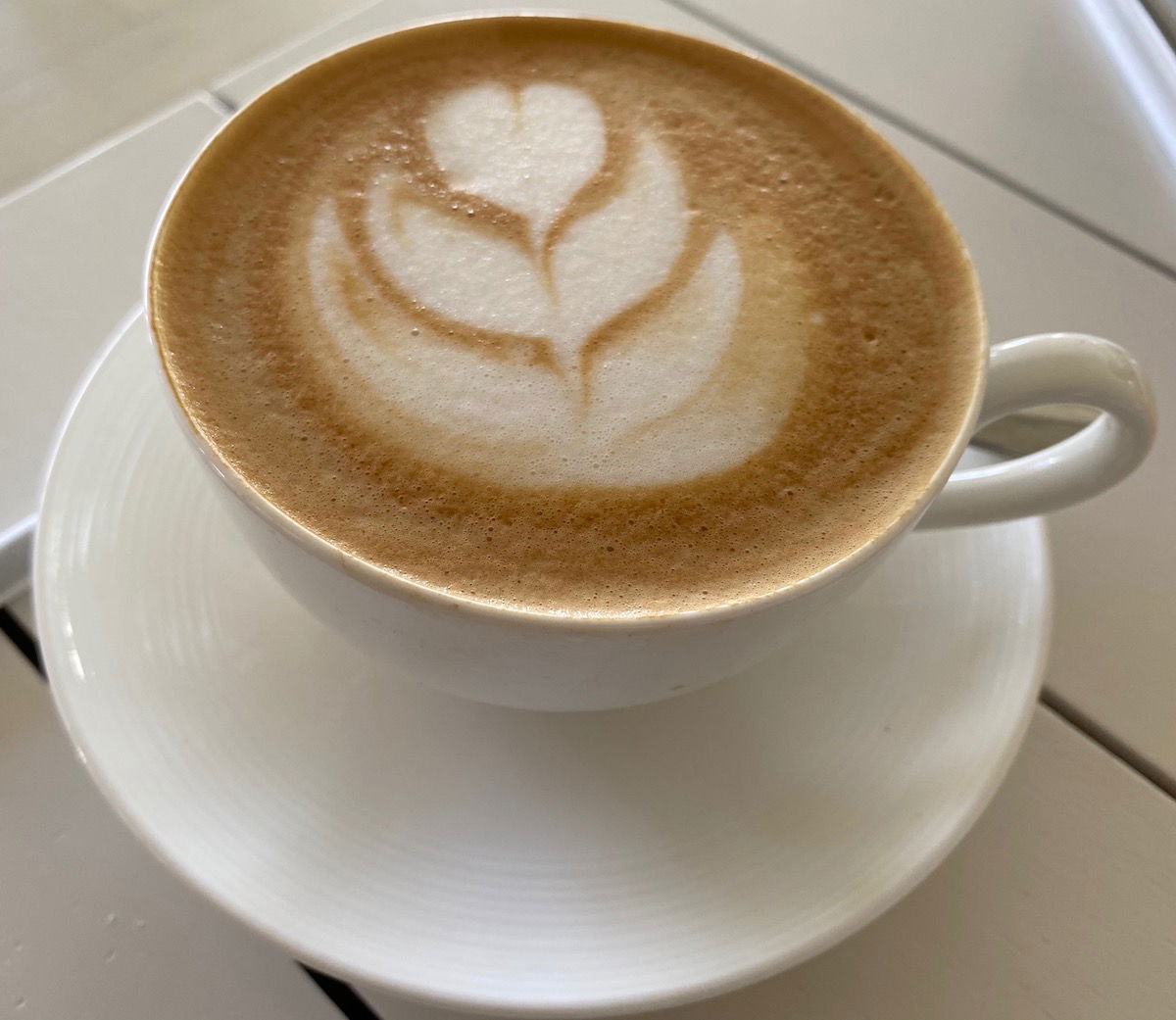 Bodrum EDITION breakfast — drinks
Every morning breakfast began with a traditional Turkish selection, including cheese, veggies, fresh fruit, delicious honey with cream (just what the doctor ordered), and a selection of bread and pastries. Nom nom nom.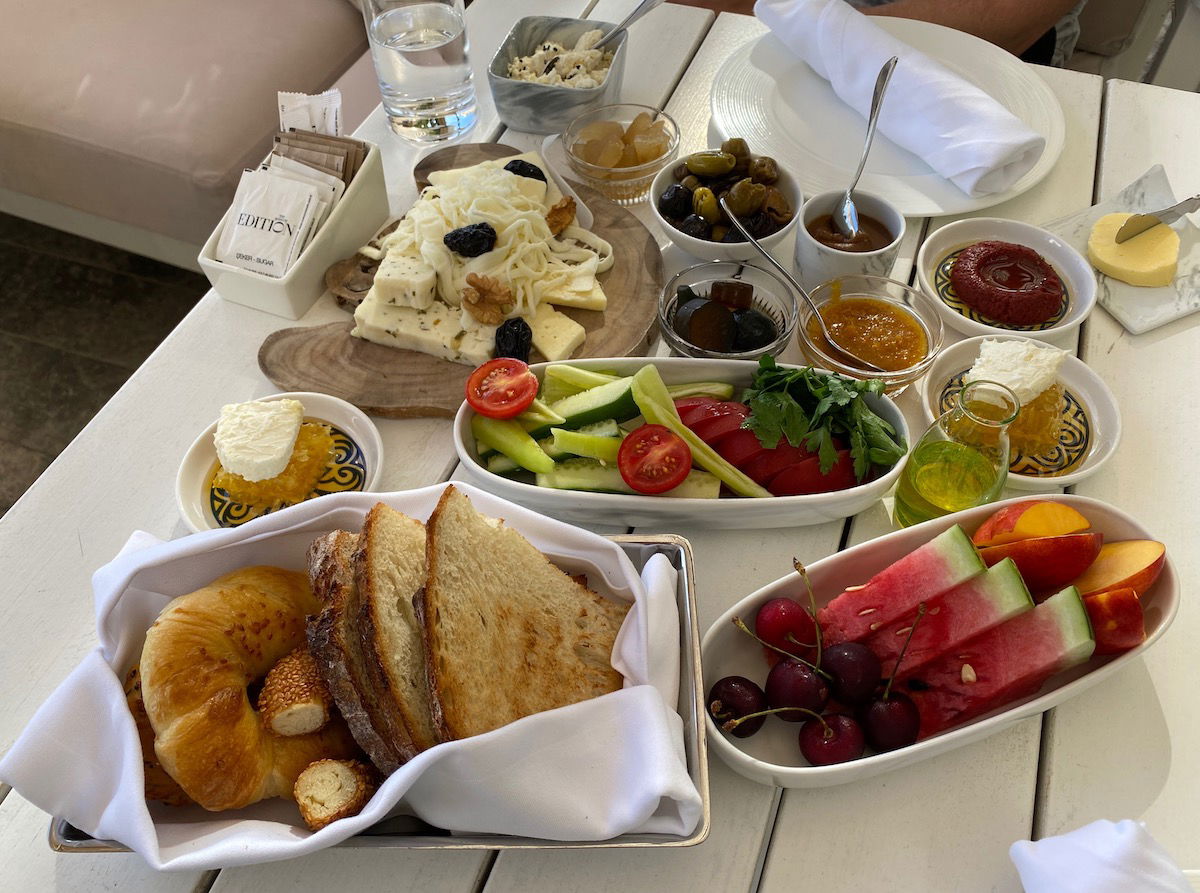 Bodrum EDITION breakfast — Turkish breakfast
In addition to that, there was a menu you could order off of, and throughout our stay, we worked our way through most of this. My favorite was the menemen (basically scrambled eggs with tomato), while Ford loved the fried sucuk.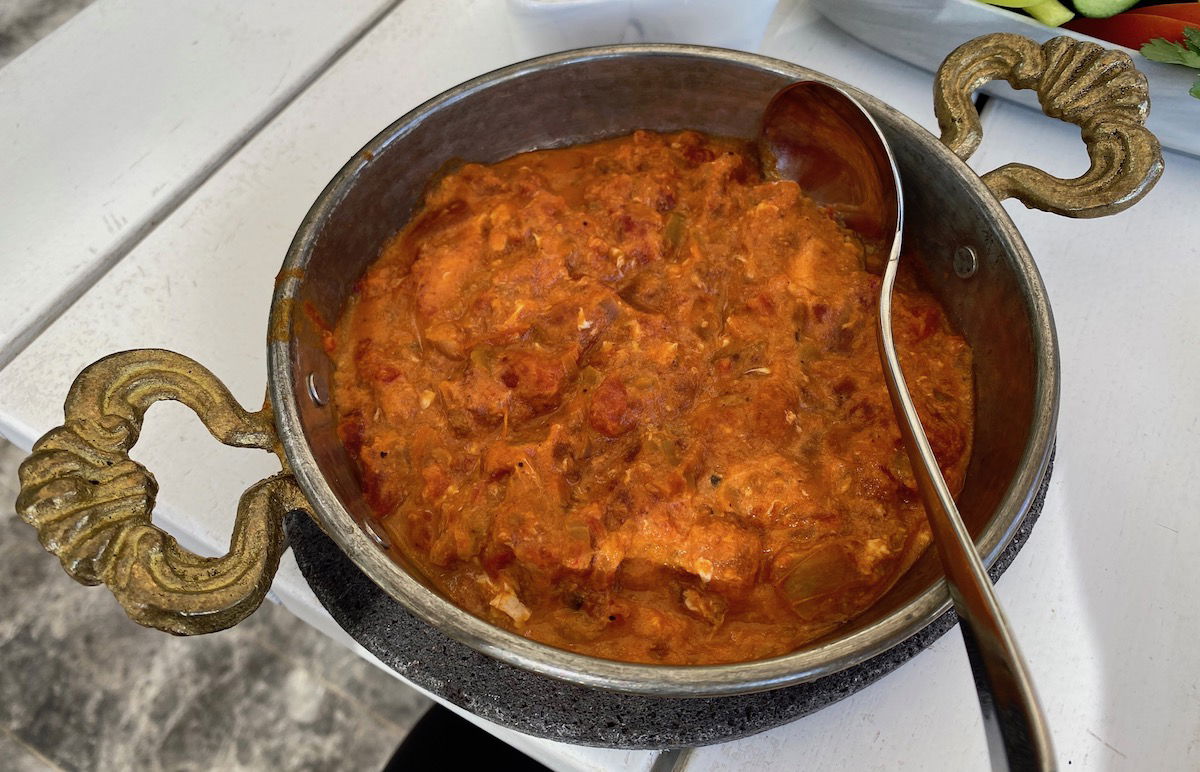 Bodrum EDITION breakfast — menemen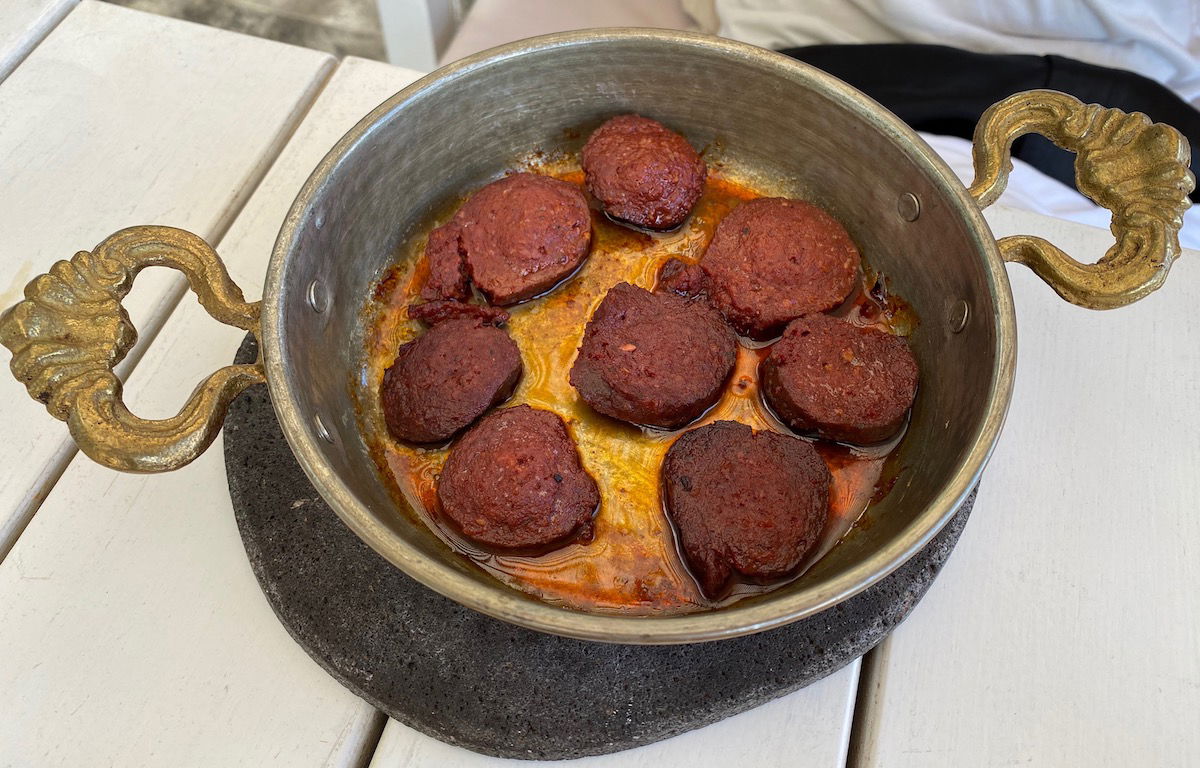 Bodrum EDITION breakfast — fried sucuk
The oatmeal and the yogurt and granola were excellent as well.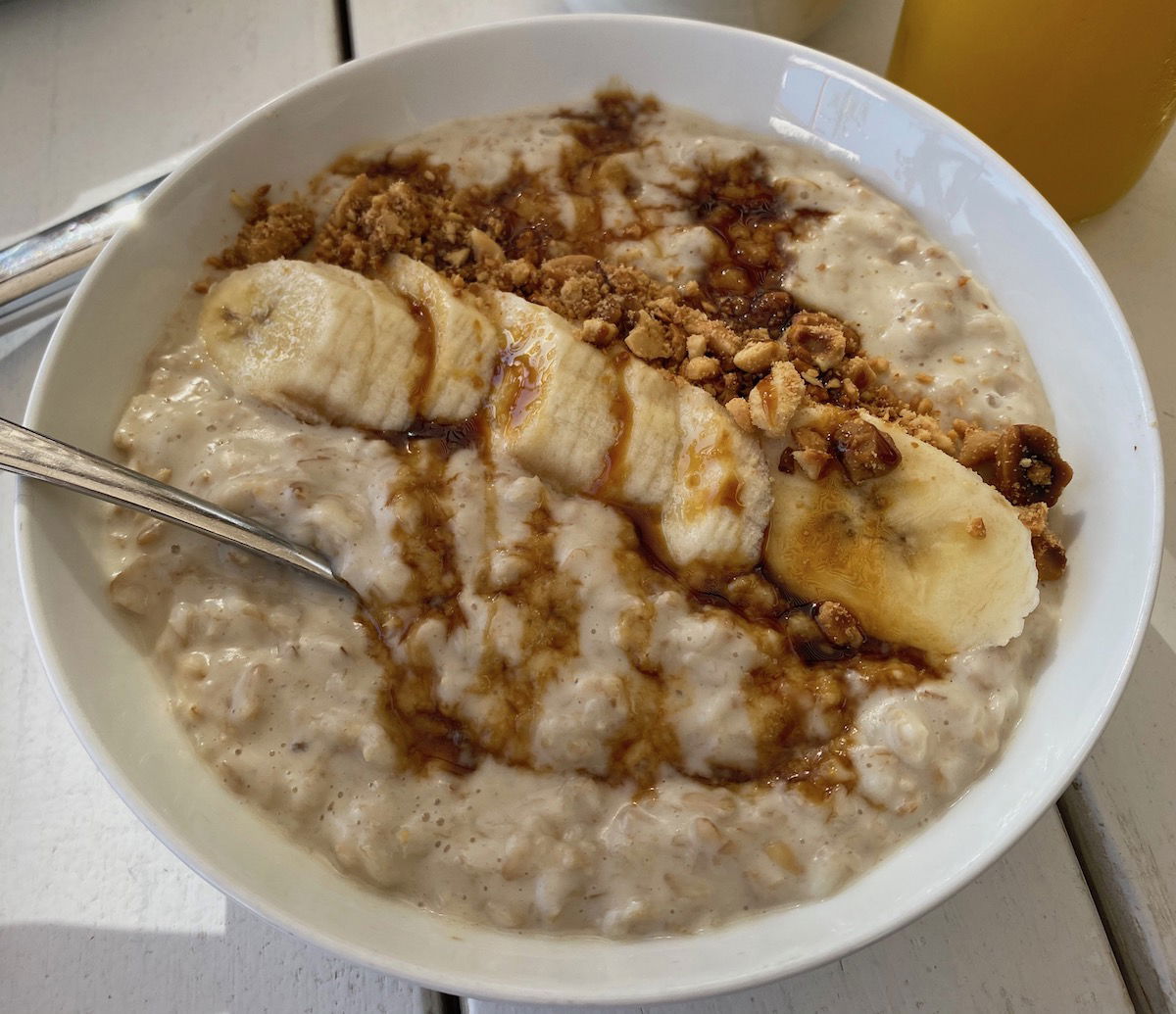 Bodrum EDITION breakfast — Turkish oatmeal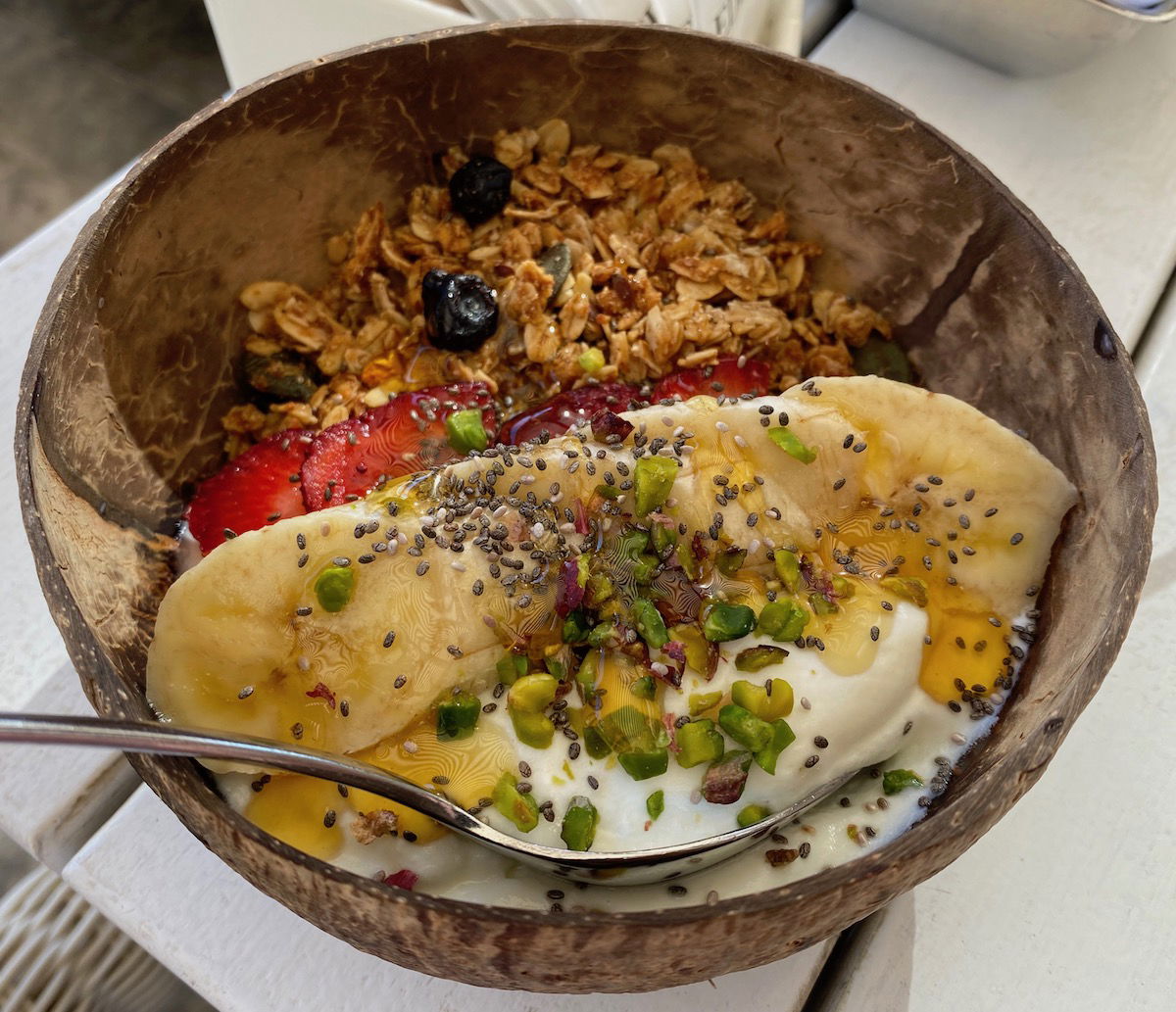 Bodrum EDITION breakfast — homemade granola bowl
There was never anything to sign for at breakfast — everything was included, and you could order as much as you wanted.
Lunch at Morena
Morena is the hotel's lunch and dinner restaurant, and it's entirely outdoors, with plenty of seating.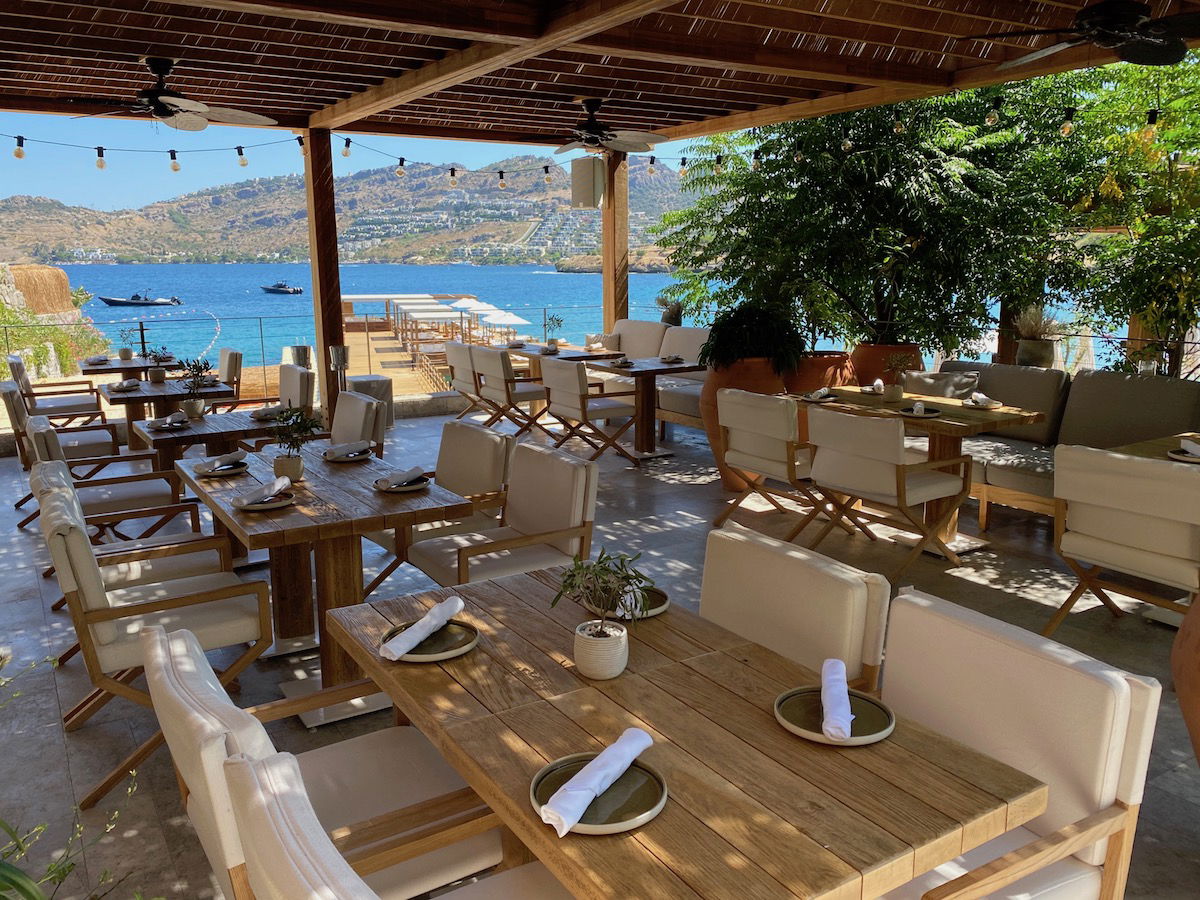 Morena Restaurant Bodrum EDITION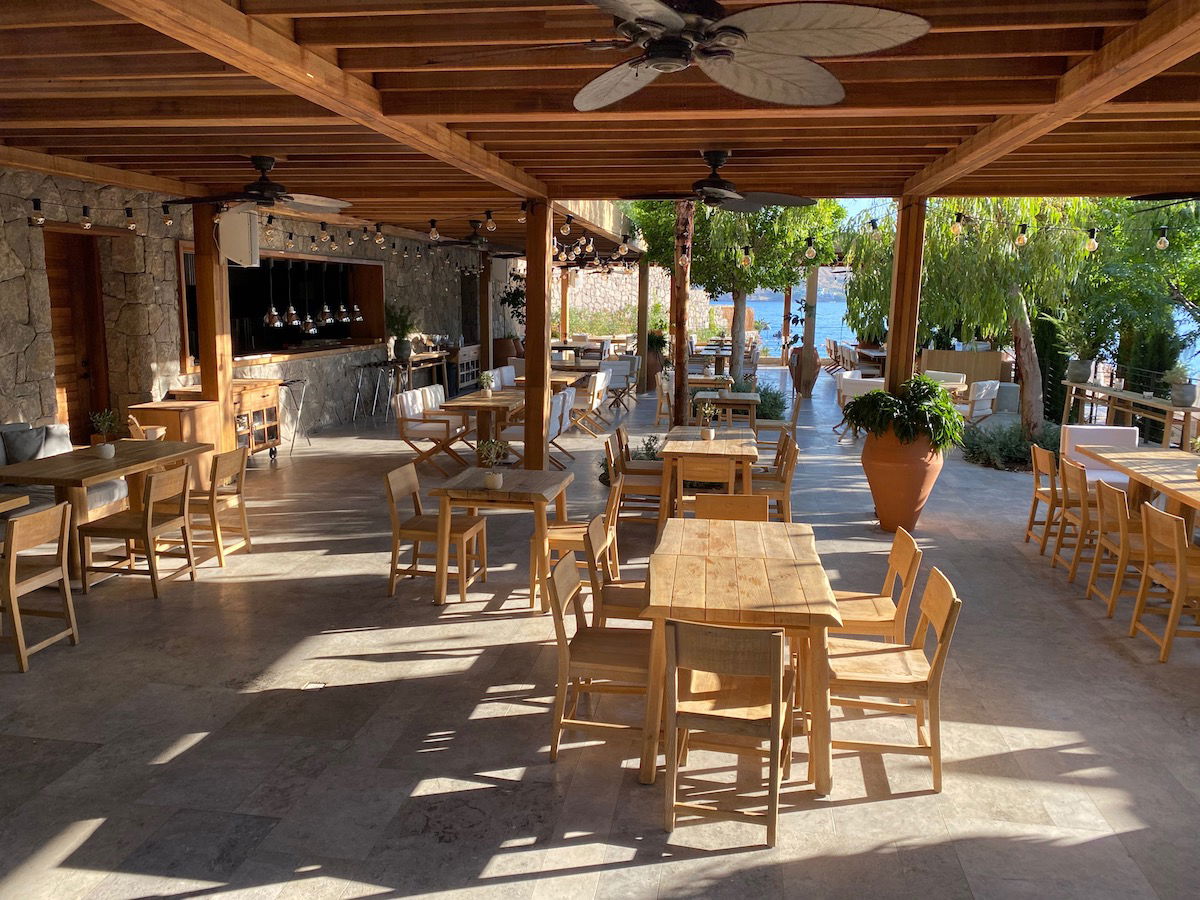 Morena Restaurant Bodrum EDITION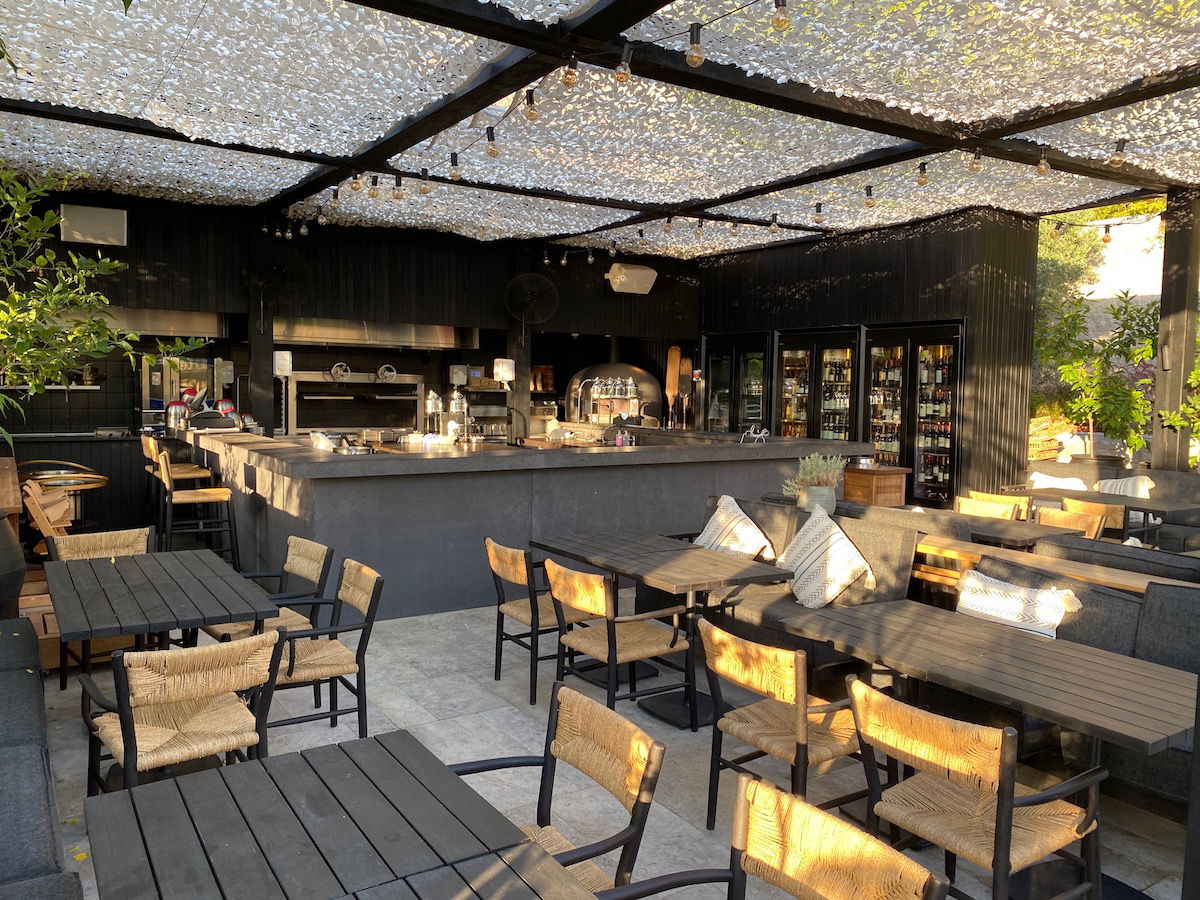 Morena Restaurant Bodrum EDITION
We had lunch here several days. The menu read as follows (for context, one US Dollar is around 7.3 Turkish Lira):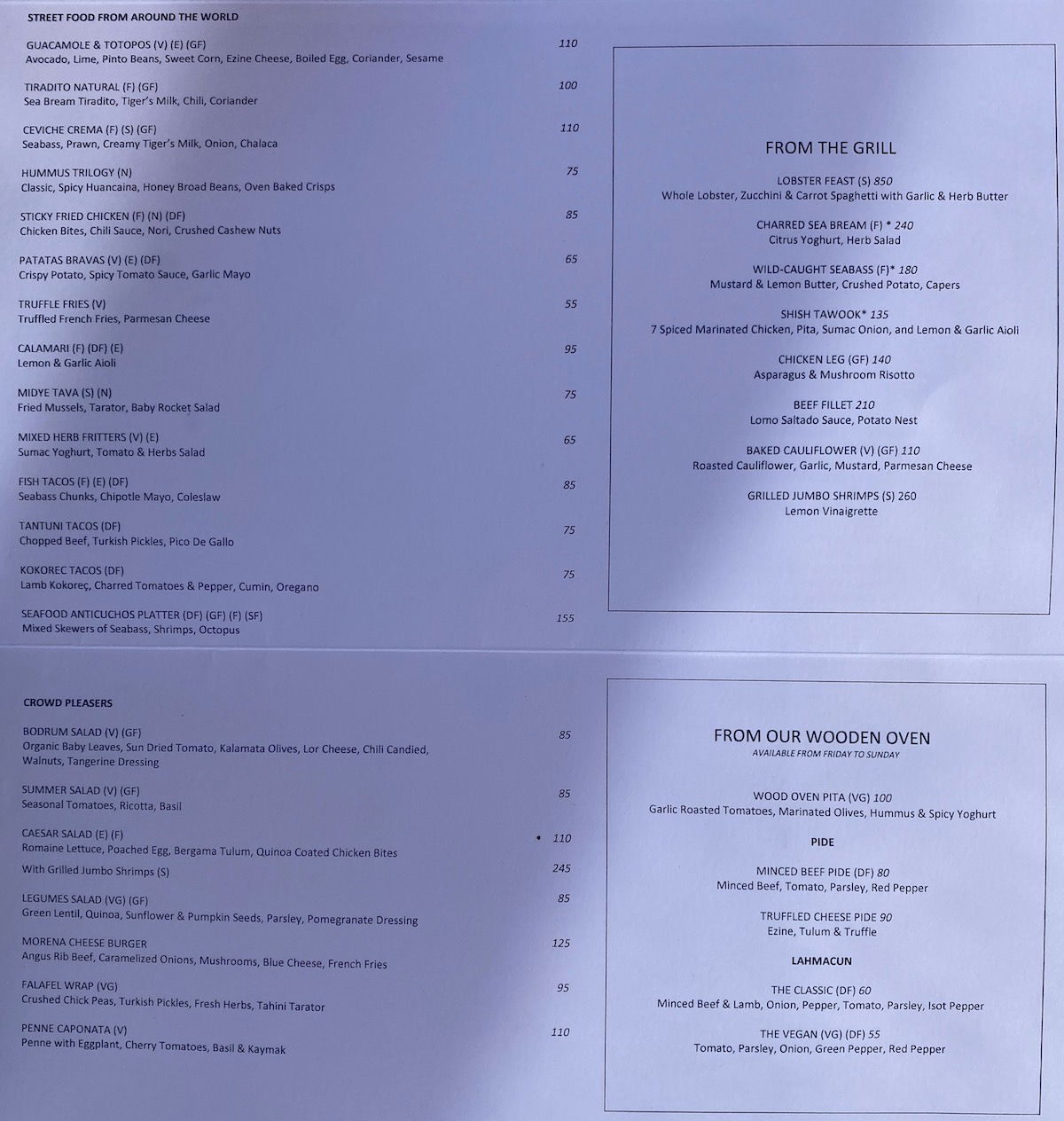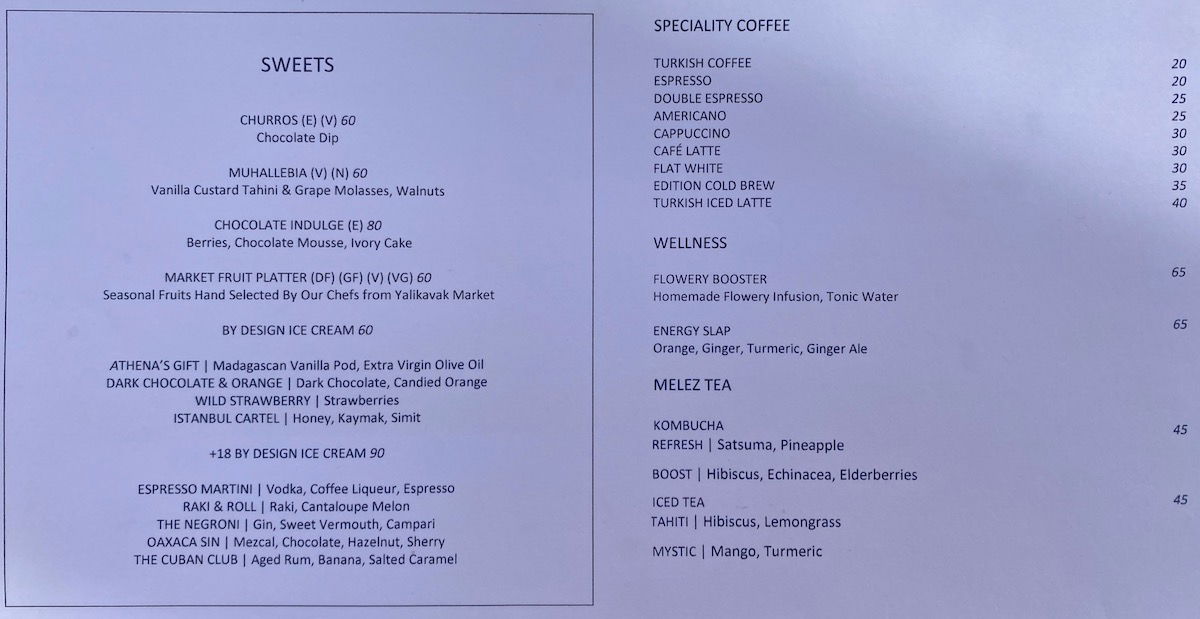 On weekends there was an additional menu: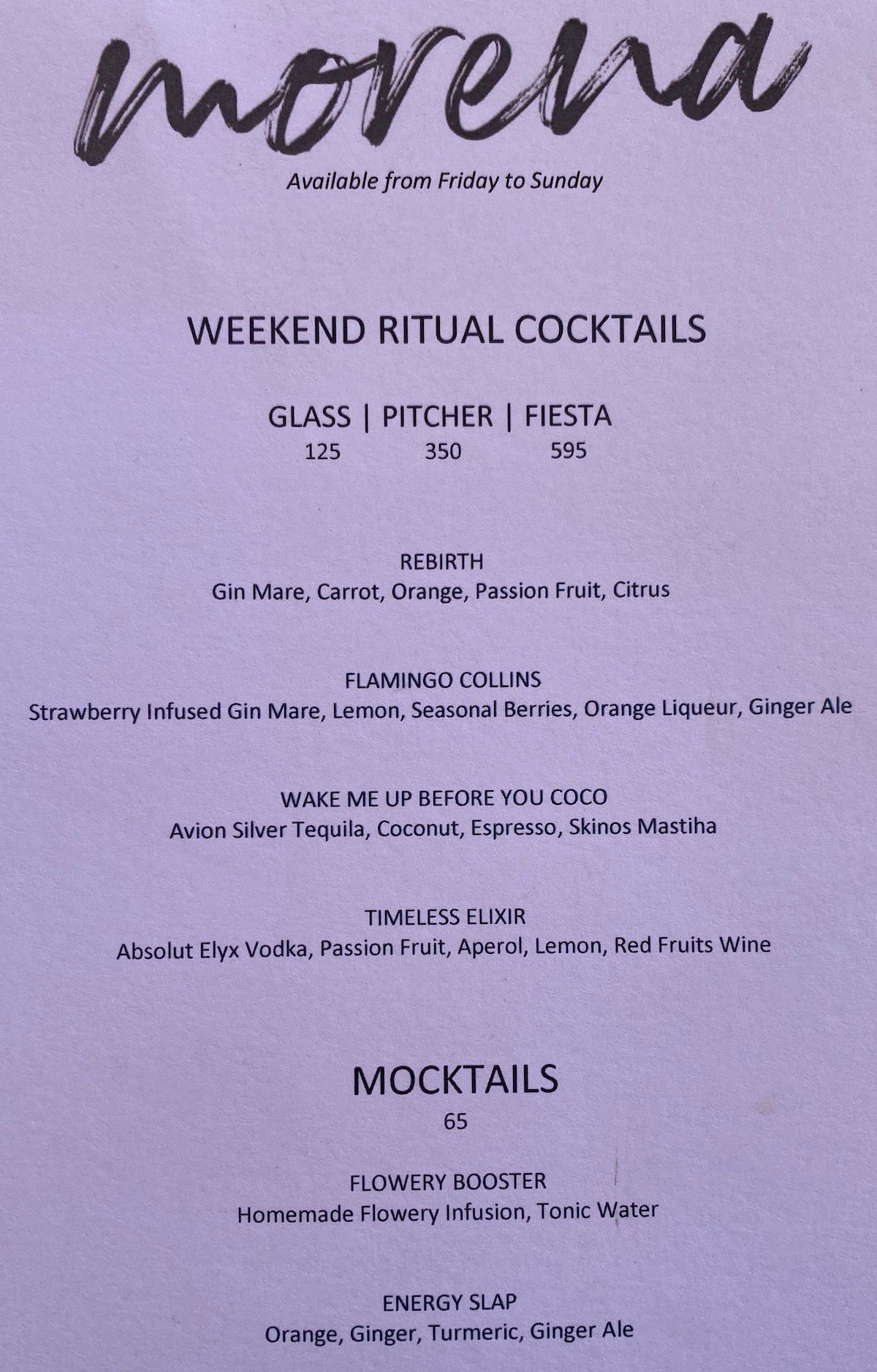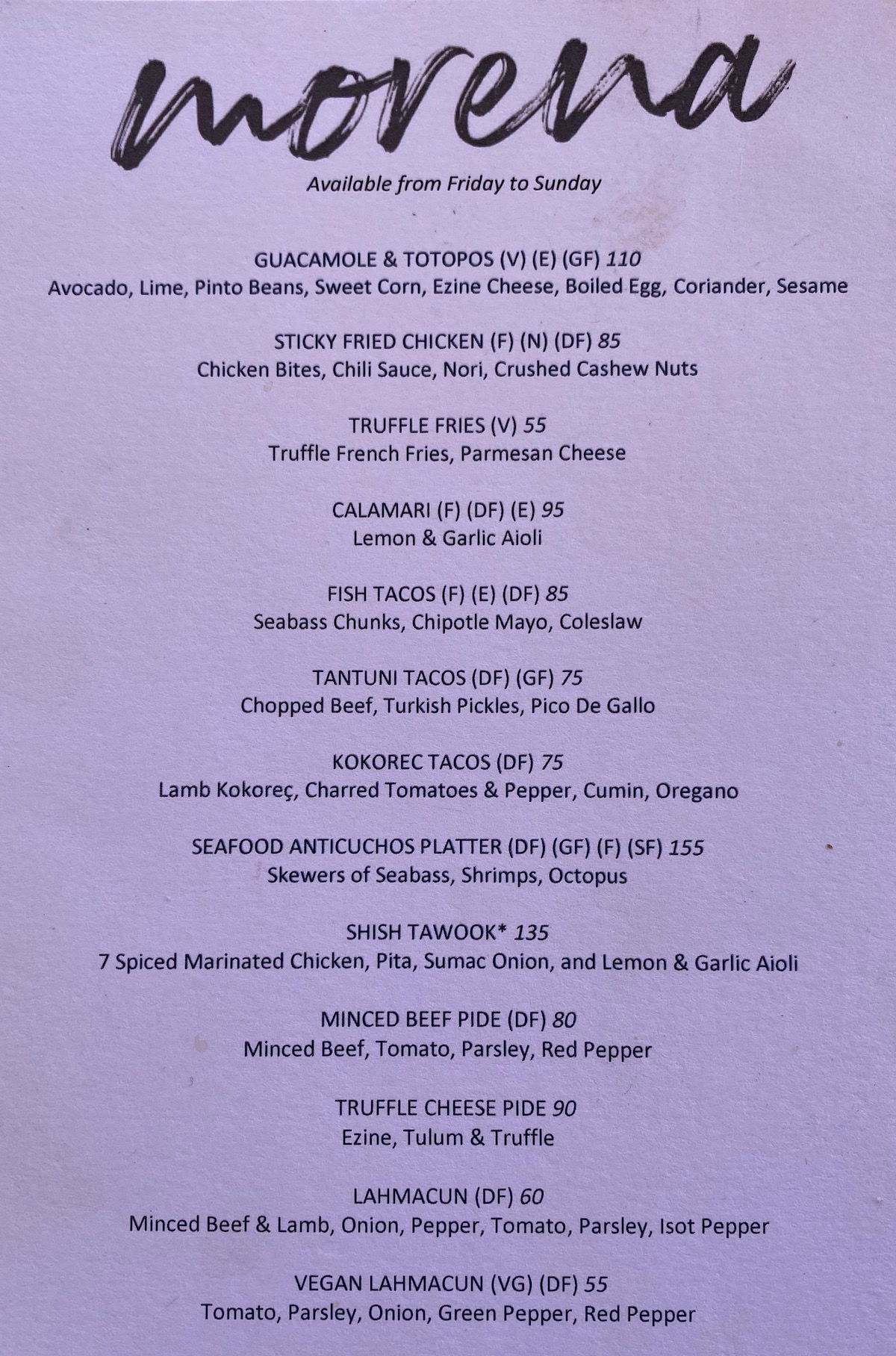 Meals always began with some focaccia and olive oil.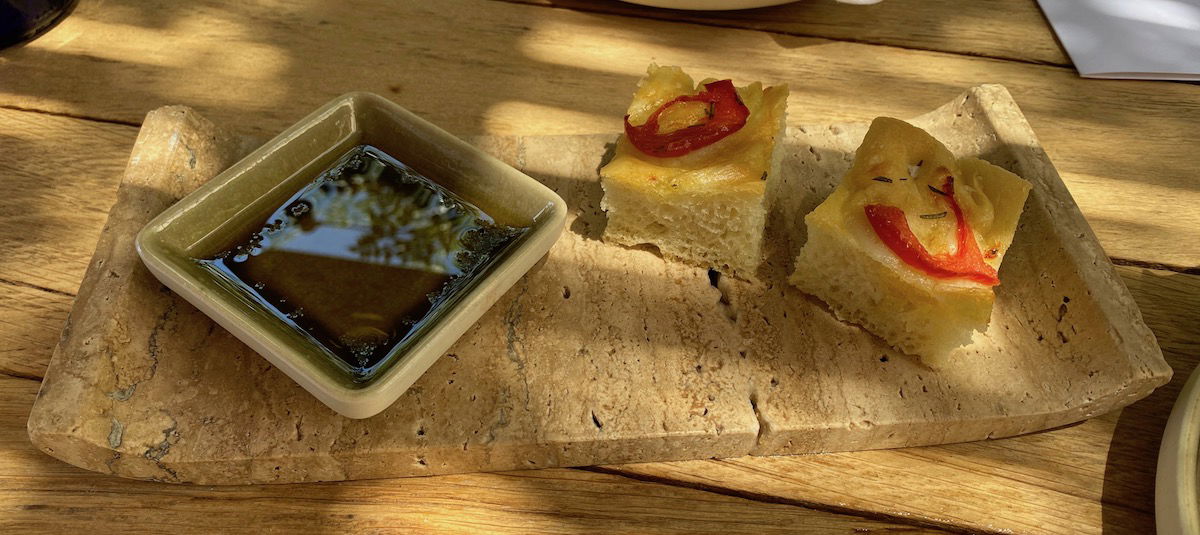 Morena lunch — bread
Over the course of our stay we tried the hummus trio, fish tacos, patatas bravas, baked cauliflower, and shish tawook.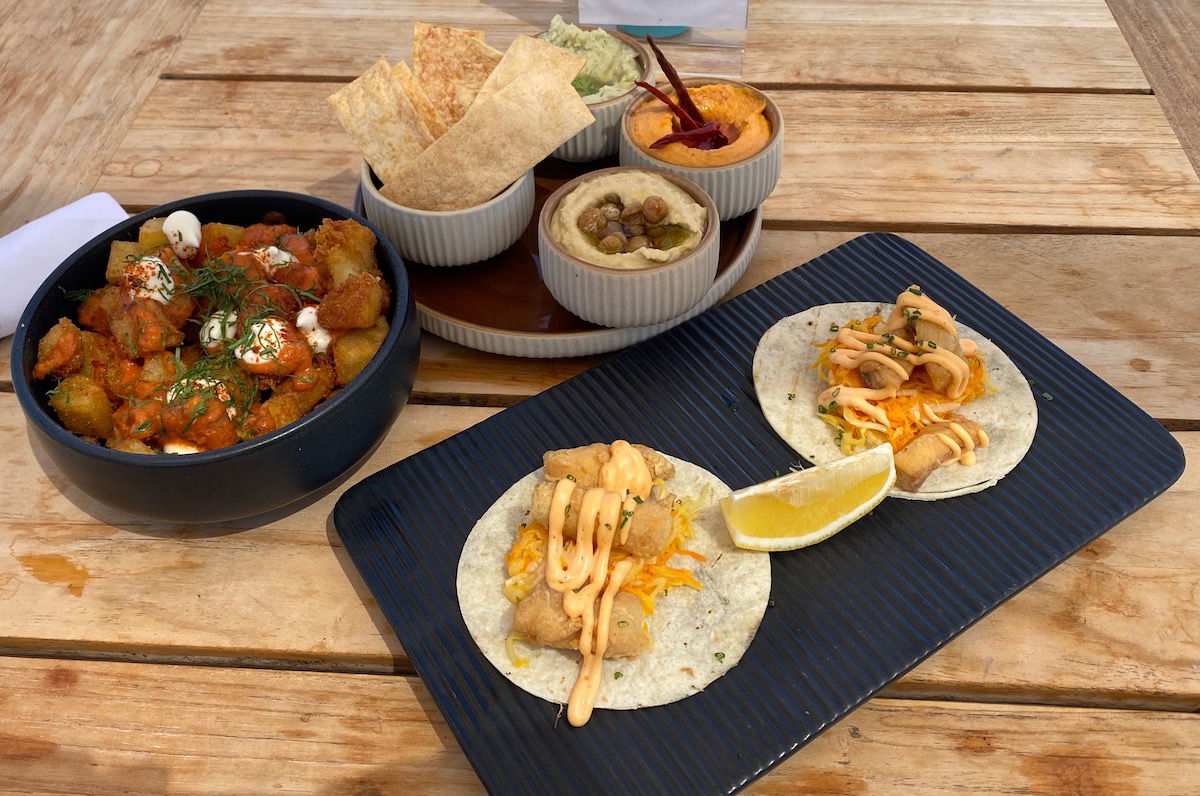 Morena lunch — hummus, fish tacos, and patatas bravas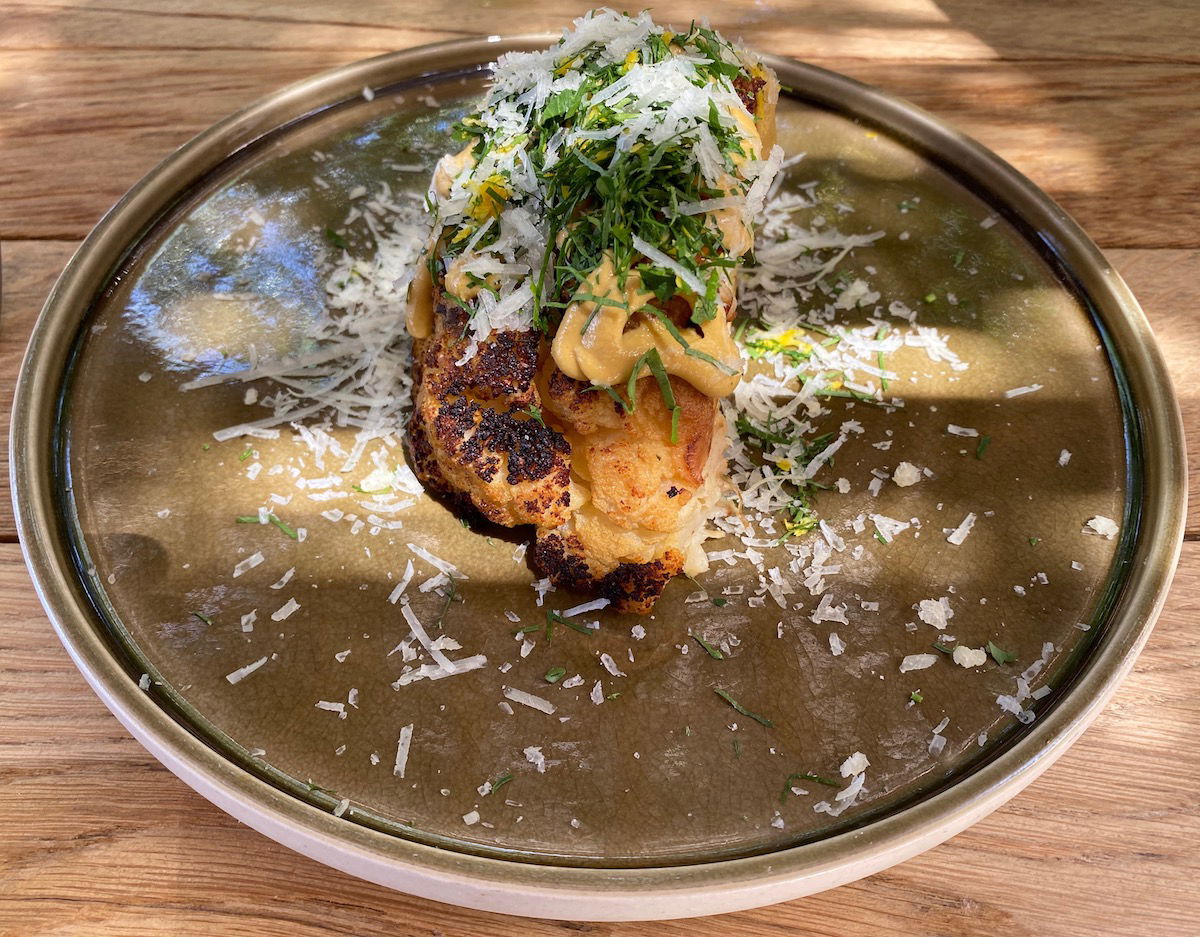 Morena lunch — baked cauliflower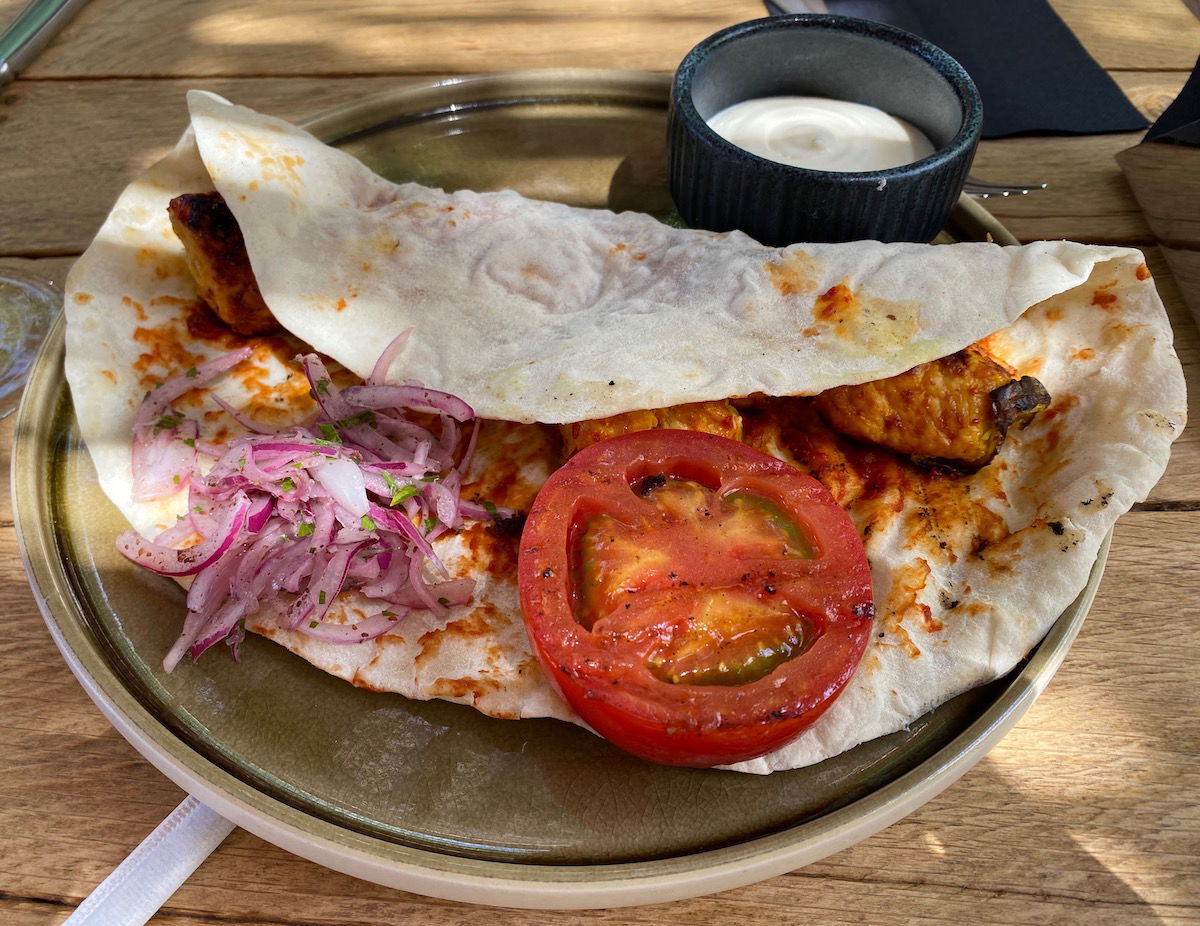 Morena lunch — shish tawook
I have nothing but good things to say about the food at the hotel. In particular, I loved the contrast of the hummus trio, as one was traditional, one was spicy, and one was sweet (with honey).
On weekends they had pide and lahmacun, so I'd highly recommend ordering those.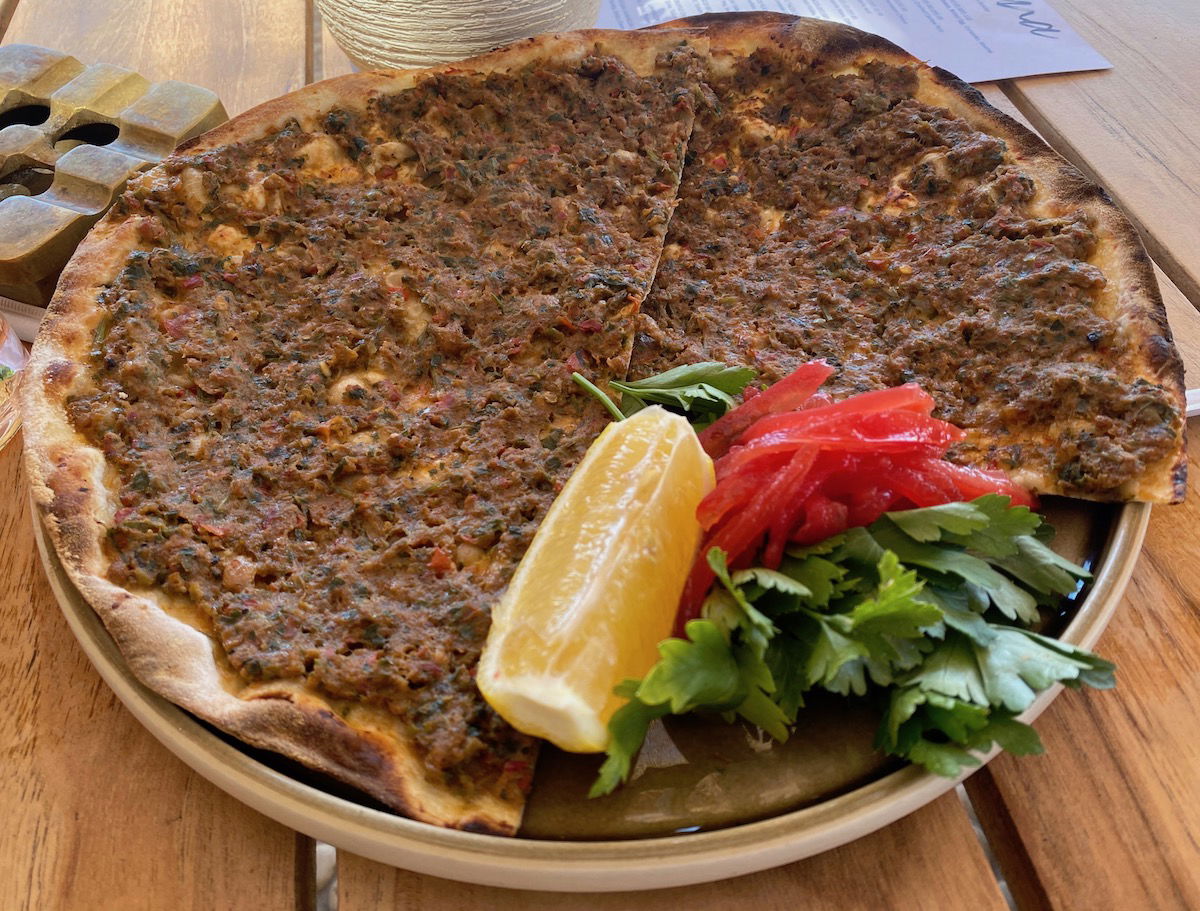 Morena lunch — lahmacun
The desserts were also excellent, and in particular, the espresso martini ice cream was great. Yep, it's ice cream with alcohol. Here in Miami, we have a place that's essentially themed to be a bar and just sells ice cream with alcohol. It's a super cool concept, but I've never understood the economics…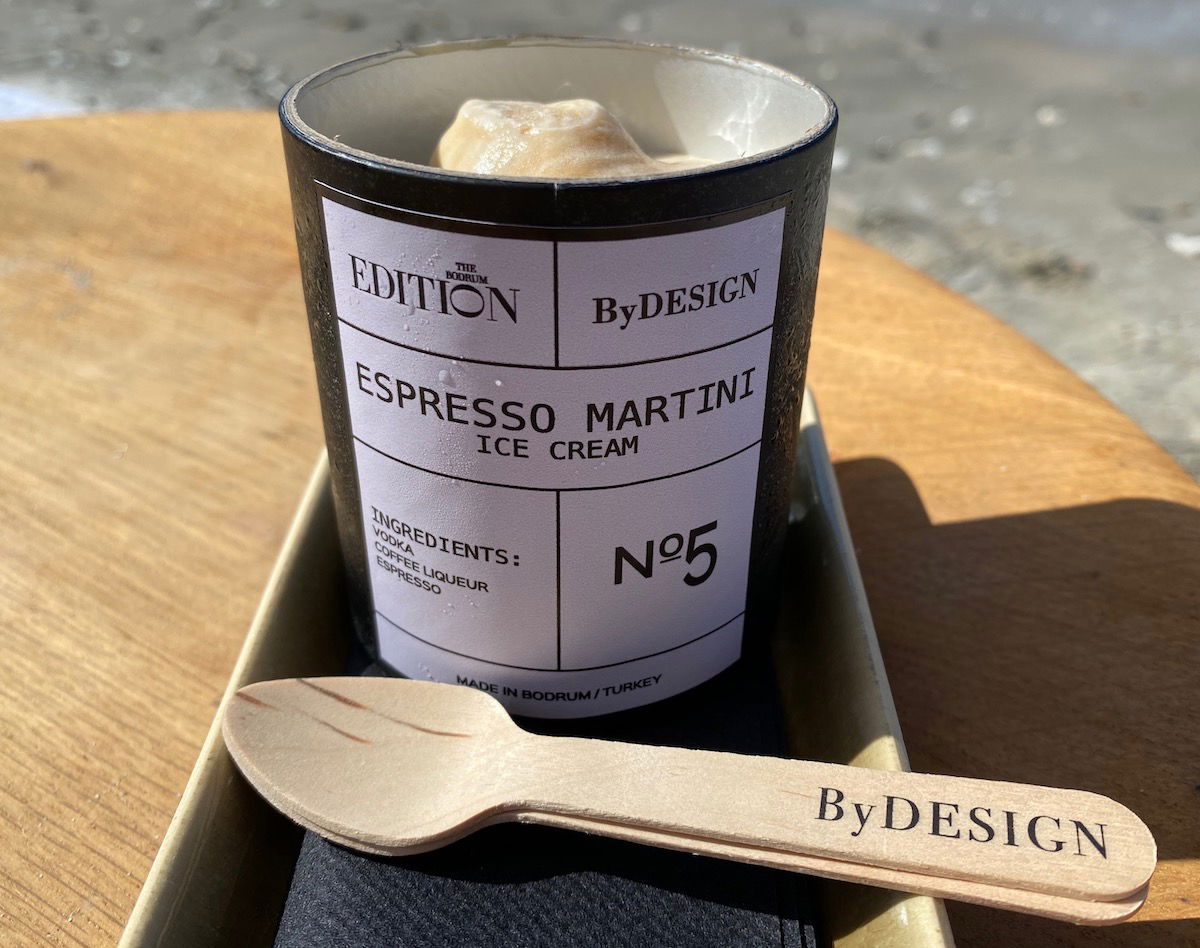 Espresso martini ice cream
Drinks at Beach Club
Beach Club at the EDITION is right between Morena and the beach, and this place gets busy. There are some couches here that have great views, so our strategy was usually to grab one of these at around noon for a couple of hours since we beat the rush that way.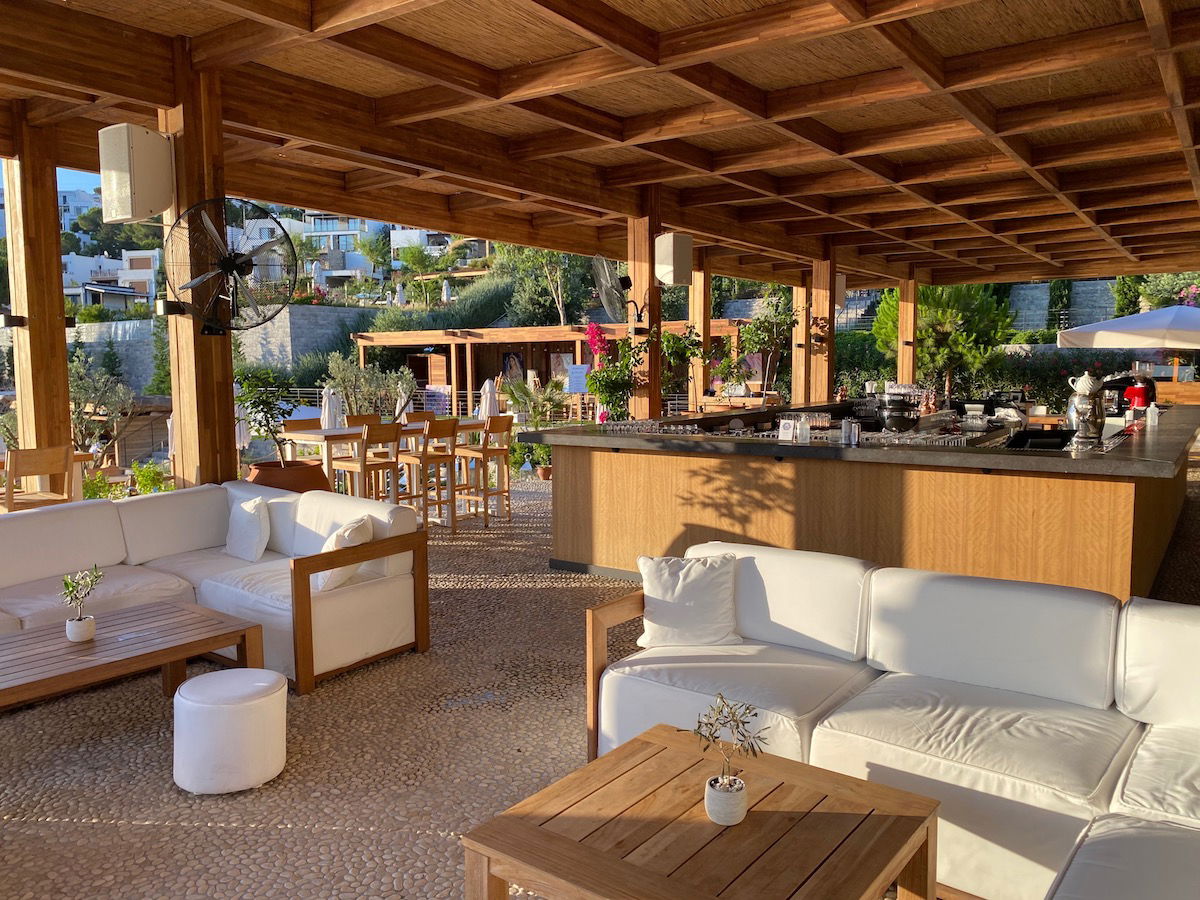 Beach Club Bodrum EDITION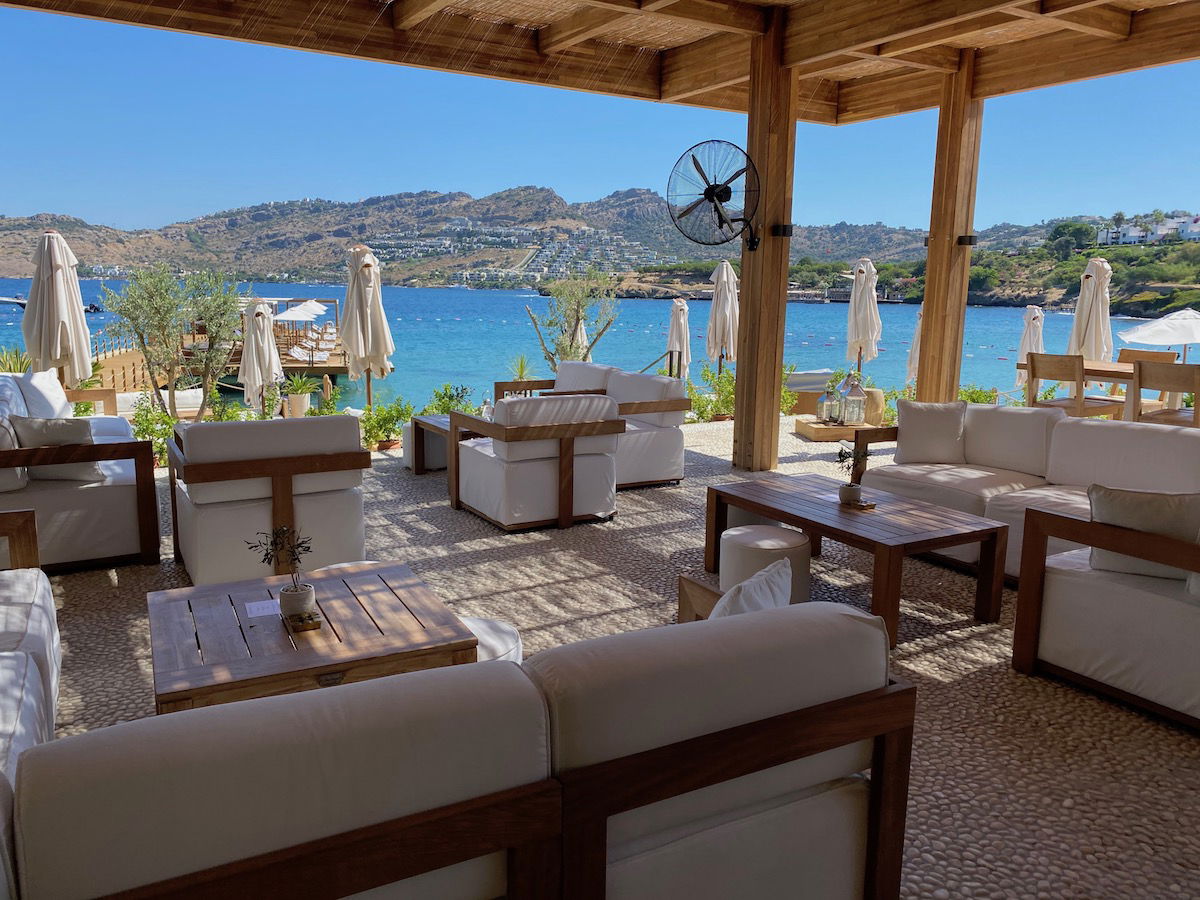 Beach Club Bodrum EDITION
Morena and Beach Club have slightly different menus, though you can order anything from either place. The Beach Club menu read as follows: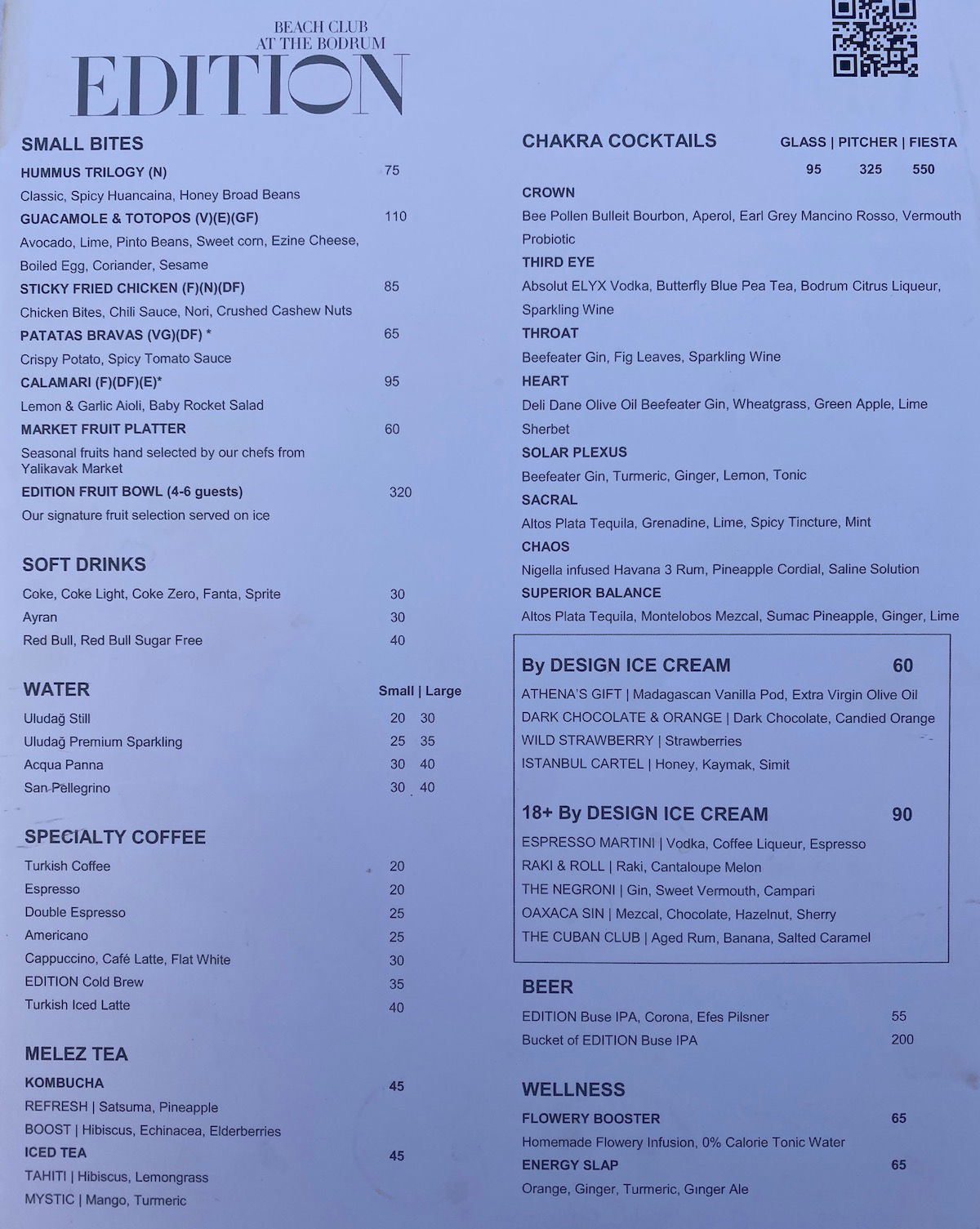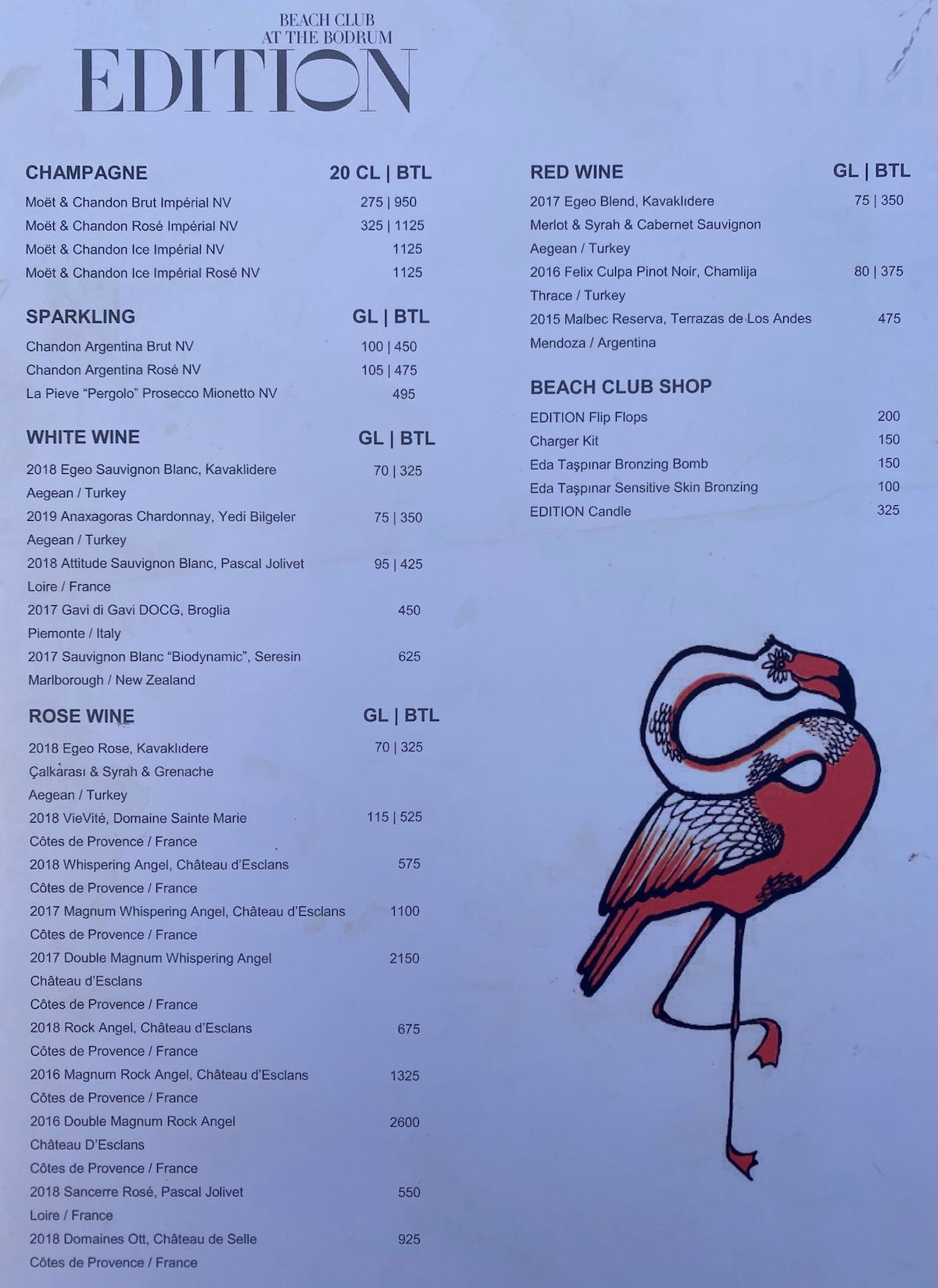 One of the awesome things about drinking at the EDITION is that you can order anything in a glass, pitcher, or fiesta (basically a double pitcher). We may or may not have made a daily habit of ordering a pitcher of cocktails as the clock struck noon… all in the name of research, of course. 😉
I highly recommend the Flamingo Collins and Timeless Elixir… those were our favorites. And frankly at ~45USD for a pitcher, I thought the price wasn't half bad, because the pitcher had a minimum of four drinks with generous pours.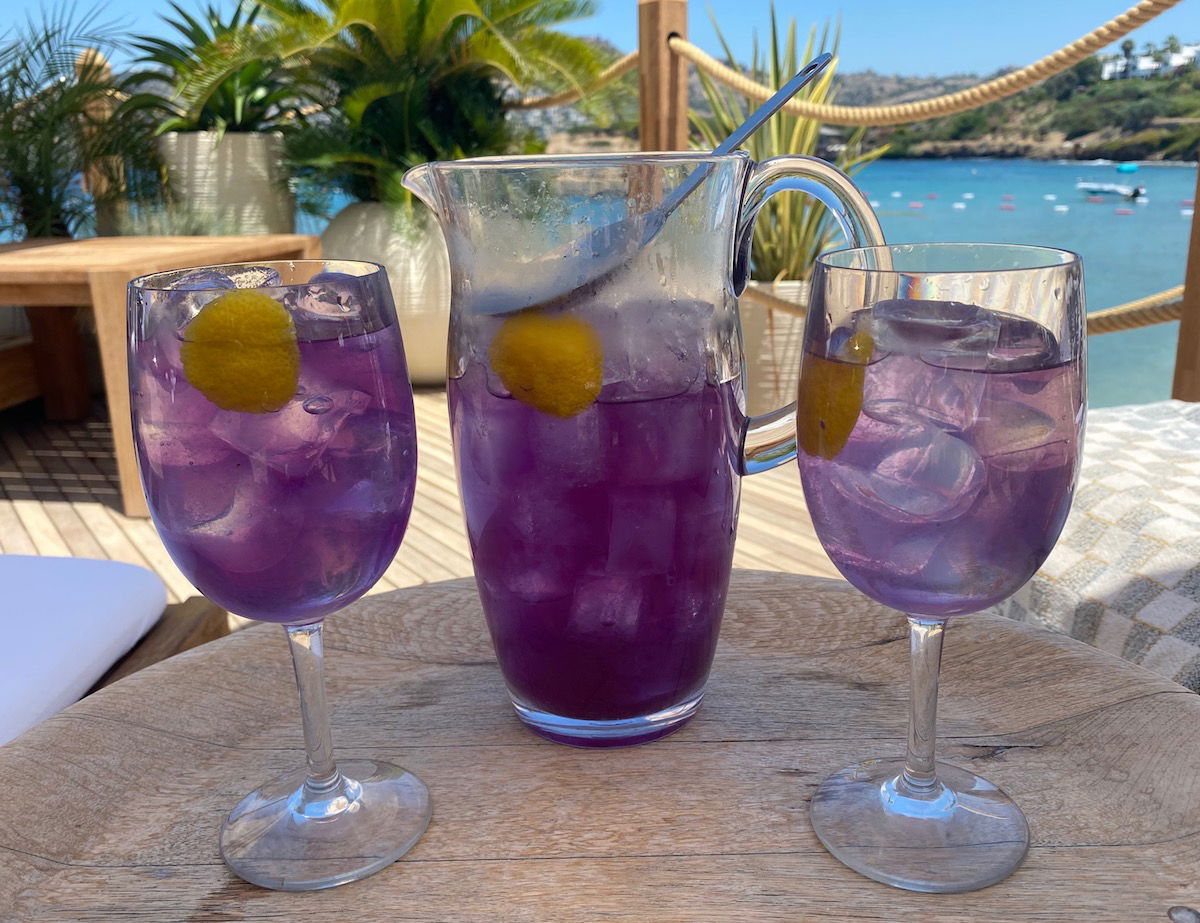 Bodrum EDITION cocktails
But frankly, all the cocktails at the EDITION were excellent…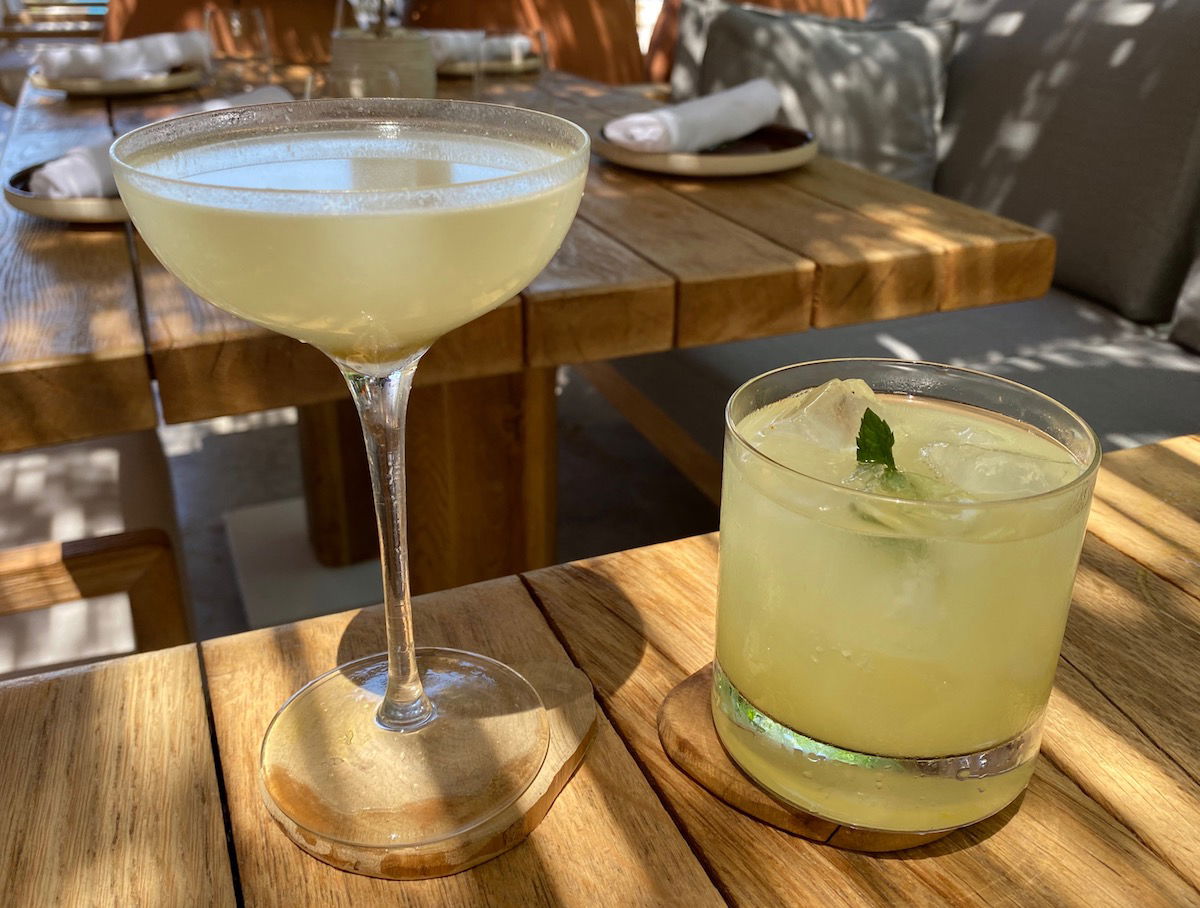 Bodrum EDITION cocktails
If sitting around and drinking isn't your thing, you can always draw and drink. The EDITION has an outdoor art area, and you can try your hand at painting while drinking, as one does.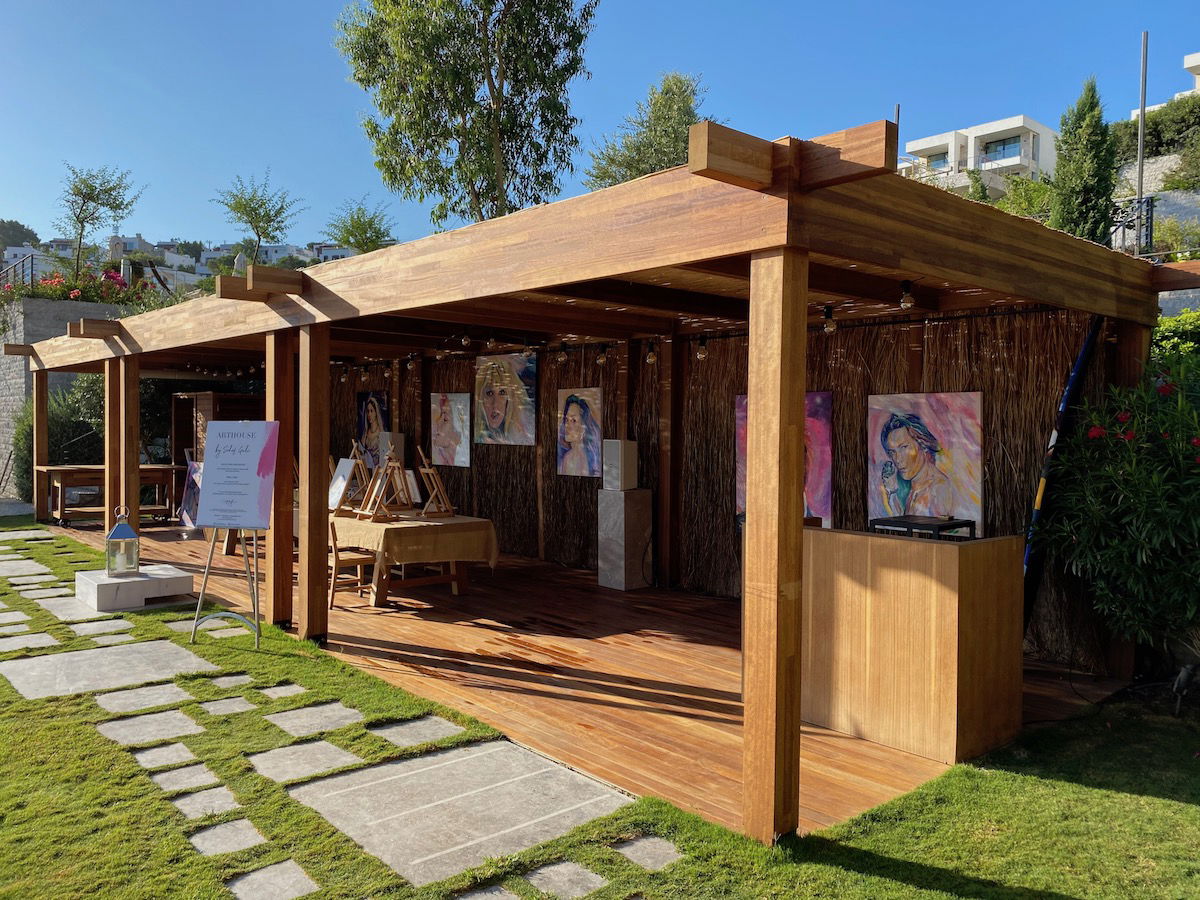 Bodrum EDITION outdoor art
Room service
We had room service at the hotel one evening (every other night we went out as the restaurants in Bodrum were incredible). The menu was similar to the menu at Morena. We had the guacamole and totopos, falafel wrap, and chicken salad.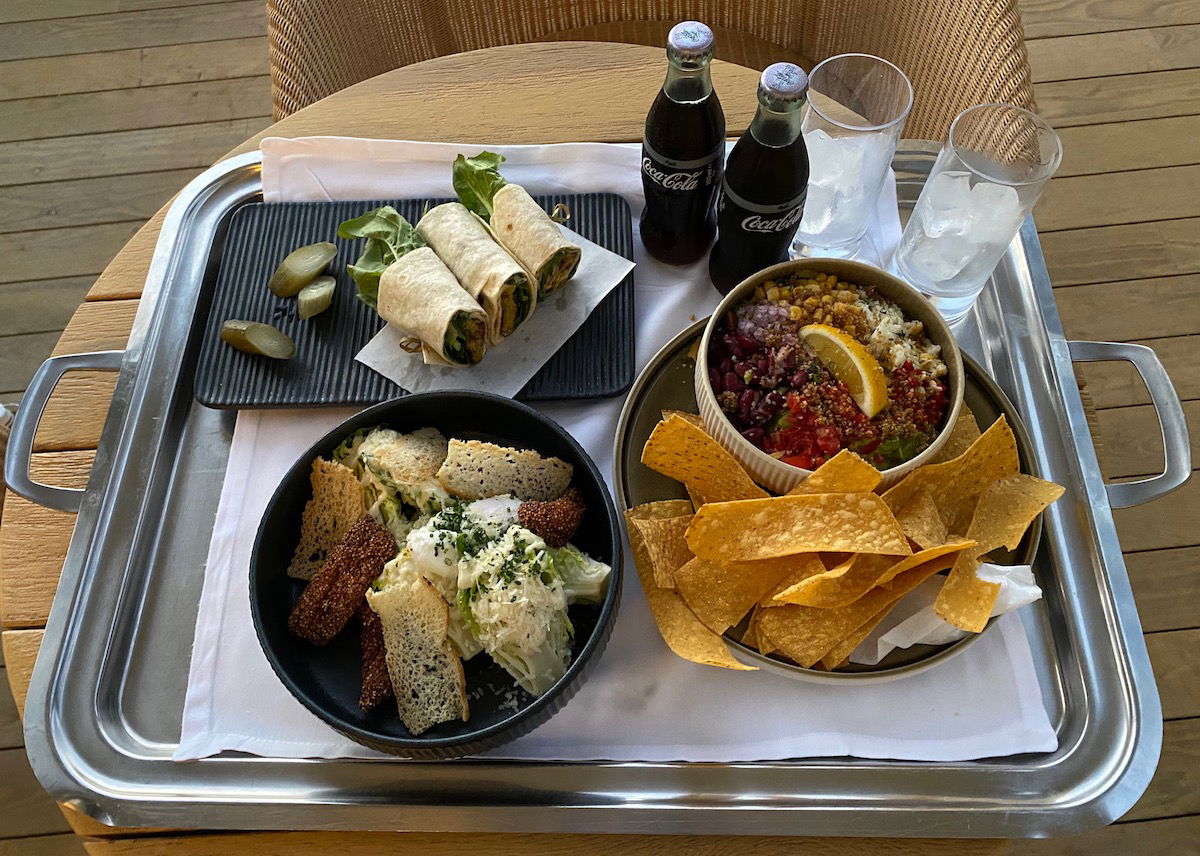 Bodrum EDITION room service
What are the guest demographics like?
In case anyone is curious about the general guest demographics here, especially given the unusual time right now:
A vast majority of guests at the hotel were Turkish (it's my understanding that in past years a majority of guests were foreigners, so this is a first)
As an introvert who just loves observing people, the people watching at this hotel was almost unrivaled; I felt like I was transported into a totally different world
I was surprised by how few kids there were; while kids are welcome, this very much seems more like an adult-oriented hotel, so that's something to keep in mind (I don't believe there's a club for kids, a special kids pool, etc.)
Bodrum is largely a weekend getaway for domestic travelers, so the hotel does get much busier on weekends than weekdays
While the hotel does have a party vibe, I felt like they took appropriate precautions and that all guests were respectful/mindful of others and their personal space in light of coronavirus
Bottom line
I loved the Bodrum EDITION, and Bodrum on the whole, for that matter. This is a top-notch hotel, with an incredible staff, nice rooms, and great amenities.
I'm usually not someone who likes going back to the same place, because I'd rather visit somewhere new. However, I'll make an exception for Bodrum, and for this hotel. This reminds me, I should already make a speculative booking for next summer using points, given what a great value this place is when redeeming.
I'd highly recommend putting Bodrum on your list for when you feel comfortable traveling again. I was impressed by the precautions the hotel was taking, though at the same time there are a lot of logistical challenges associated with international travel right now.
If you've stayed at the Bodrum EDITION, what was your experience like? Anyone considering a visit to the hotel?