This probably isn't the time to be planning a once-in-a-lifetime cruise, though I think it's the perfect time to be dreaming of taking a trip at some point, even if it's not going to be in the next year or two.
And yes, I realize a cruise to Antarctica is in the news right now for all the wrong reasons, as more than half of the people onboard have COVID-19. Like I said, I'm not planning this right now. 😉
Yesterday on our OMAAT happy hour we were joined by Stephanie Zito, and I asked her what her favorite place is that she has ever been — she said Antarctica, and talked about the cruise she took there. Well, suffice to say that I spent much of last night looking at cruises to Antarctica…
Collectively you guys know everything, so I'd love to hear from any of you who have been on a cruise to Antarctica.
Our two cruises this year aren't happening
Ford and I aren't big cruisers — he has never been on a cruise, while I used to be obsessed with them when I was a little kid, but I haven't been on one in 20 years. However, we were supposed to go on two cruises this year:
My mom really wanted to do a European cruise, so we were supposed to take a Celebrity cruise between Italy and Spain next month; the cruise hasn't been cancelled, but at this point we're definitely not taking it, so I hope they cancel it
We were going to take a Ritz-Carlton Yacht Collection cruise, but our sailings have been cancelled twice now, due to the ship being delayed

We were supposed to take a Ritz-Carlton Yacht Collection cruise
To be honest, we're not too bummed about this. The thought of taking cruises to various port cities that we could also visit directly doesn't excite us all that much, and I think we'd both be fine never taking a cruise.
However…
Going to Antarctica sounds amazing
Ford and I both love nature and adventure travel. Not, like, jumping out of planes, but our favorite trips have been those that have involved endless hiking and other nature activities, from Easter Island to Svalbard to safari in South Africa.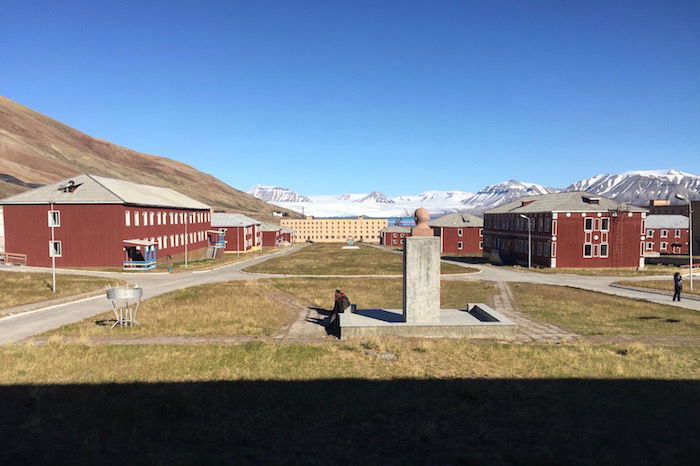 We loved visiting the Arctic Circle
Antarctica is the only continent neither of us have been to, and suffice to say that going there sounds like a dream come true. Even as non-cruisers, it sure seems like the best way to visit is on a cruise.
Taking a cruise to Antarctica almost sounds like an ocean safari. The way Stephanie explained it, you get off the ship a couple of times per day, as the ship is constantly moving around.
What's the best option for an Antarctica cruise?
This is where I'm hoping for advice from anyone who has been on a cruise to Antarctica. Not because I'm ready to book a cruise right now, but rather because I'm ready to start thinking about it (even if it only happens in a couple of years).
It looks like cruises to Antarctica mostly leave from Ushuaia, and last anywhere from 10 days to several weeks. While that sounds like a long time (especially since we're usually fast travelers), it takes at least a couple of days in each direction to get to Antarctica, so it makes sense that the cruises aren't shorter.
I guess my initial questions are:
Is a 10-14 day cruise sufficient, or is there some great incremental value in doing longer ones?
Just how rough is it going through the Drake Passage? I've heard many people get seasick, so is it consistently terrible, just sometimes, or…?
With Wi-Fi technology being better across the board, is it possible to stay connected consistently on an Antarctica cruise? It's obviously much easier to justify this if I can work while traveling, rather than not.
And then that brings me to the question of whether there's a "best" option for an Antarctica cruise. Historically these cruises were mostly done on much smaller ships, though it seems like the major cruise lines are now sending mega-ships there as well, which I'm skeptical of.
My initial inclination is to go with Lindblad Expeditions, since you can earn World of Hyatt points with them. Members earn points with Lindblad at the same rate as they would staying at Hyatts, which is tempting.
Lindblad also has a brand new ships, the Endurance, which looks pretty nice.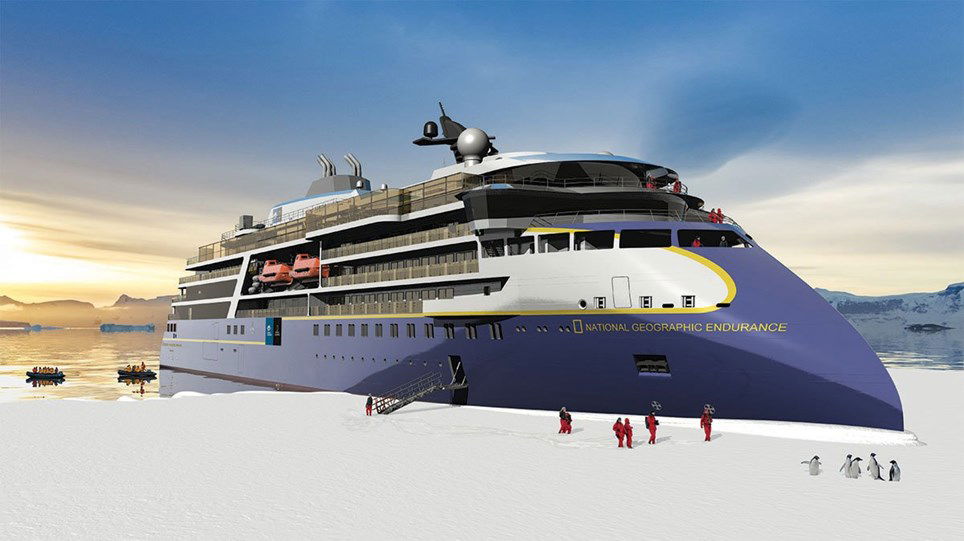 The new Endurance ship, part of Lindblad Expeditions
But I know there are lots of other cruise lines as well — Silversea, Seabourn, etc., so I'd be curious to hear if anyone has any tips. I know a lot of the smaller ships are rather old, so I'm not sure if there are some new ships on the horizon that are worth waiting for, if one cruise line does a significantly better job than another with actually seeing more parts of Antarctica, etc.
Bottom line
I'm endlessly fascinated by Antartica, and while this isn't the time to take a cruise to anywhere (in my opinion), it can't hurt to start thinking about one. Antarctica is a destination that seems best explored by ship, so I'd love to hear from anyone who has been on a cruise to Antarctica, anyone who has done a lot of research on this, etc.
Anyone else fascinated by the concept of a cruise to Antarctica?