---
Note: I took this trip to be able to report back on what international travel is like nowadays, since it's something a lot of people have questions about. If you do choose to travel, please make sure you take appropriate precautions, not just to protect yourself, but also to protect others. Also consider the risks and constantly changing rules surrounding travel, which can significantly complicate things. See the introduction post in this series for more background on the precautions we took, and the potential risks.
Traveling through airports nowadays can be surreal. From a passenger experience standpoint, it's the best of times, and it's the worst of times.
We had a roughly four hour layover in Montreal, connecting from Air Canada to Lufthansa. Upon arrival we found ourselves in the transborder arrivals hall, which was deserted, as there were very few flights arriving.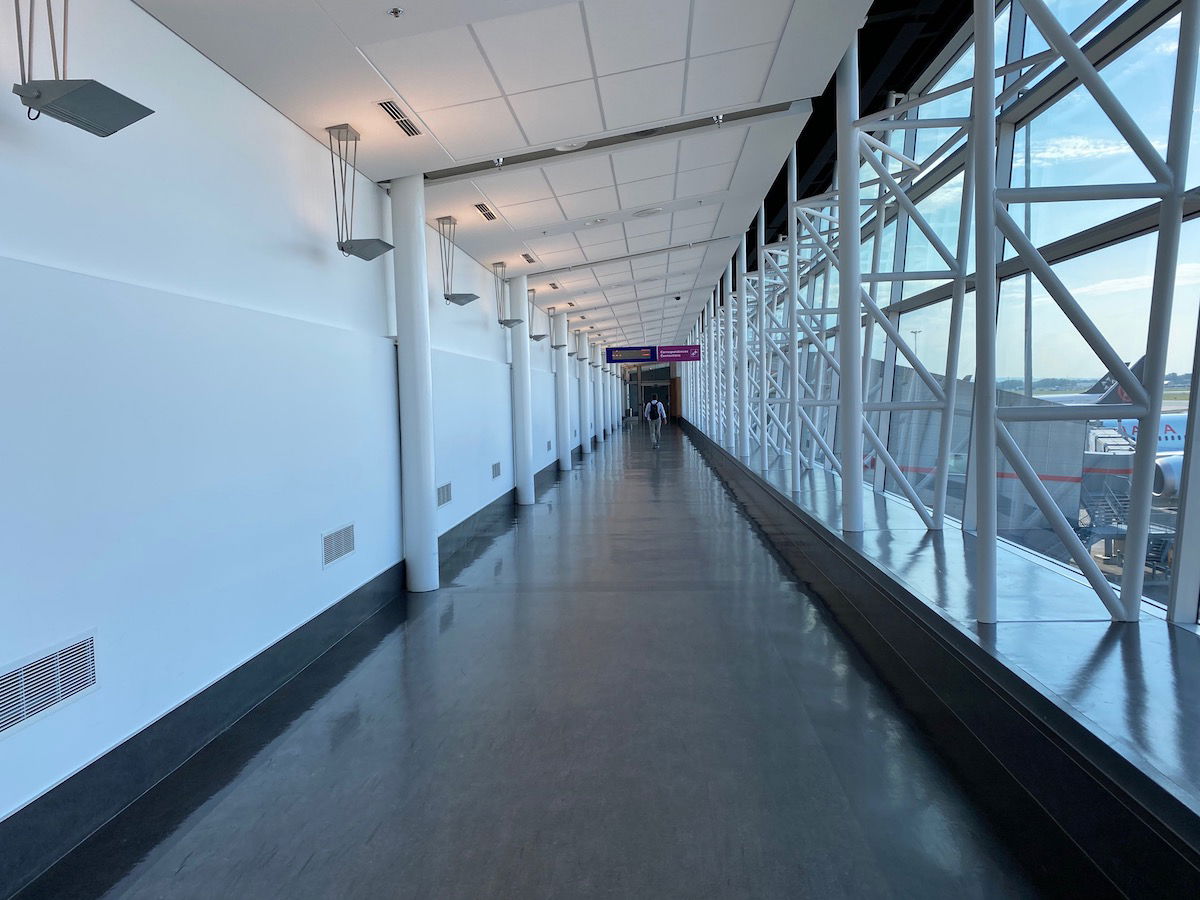 Montreal Airport transborder arrivals hall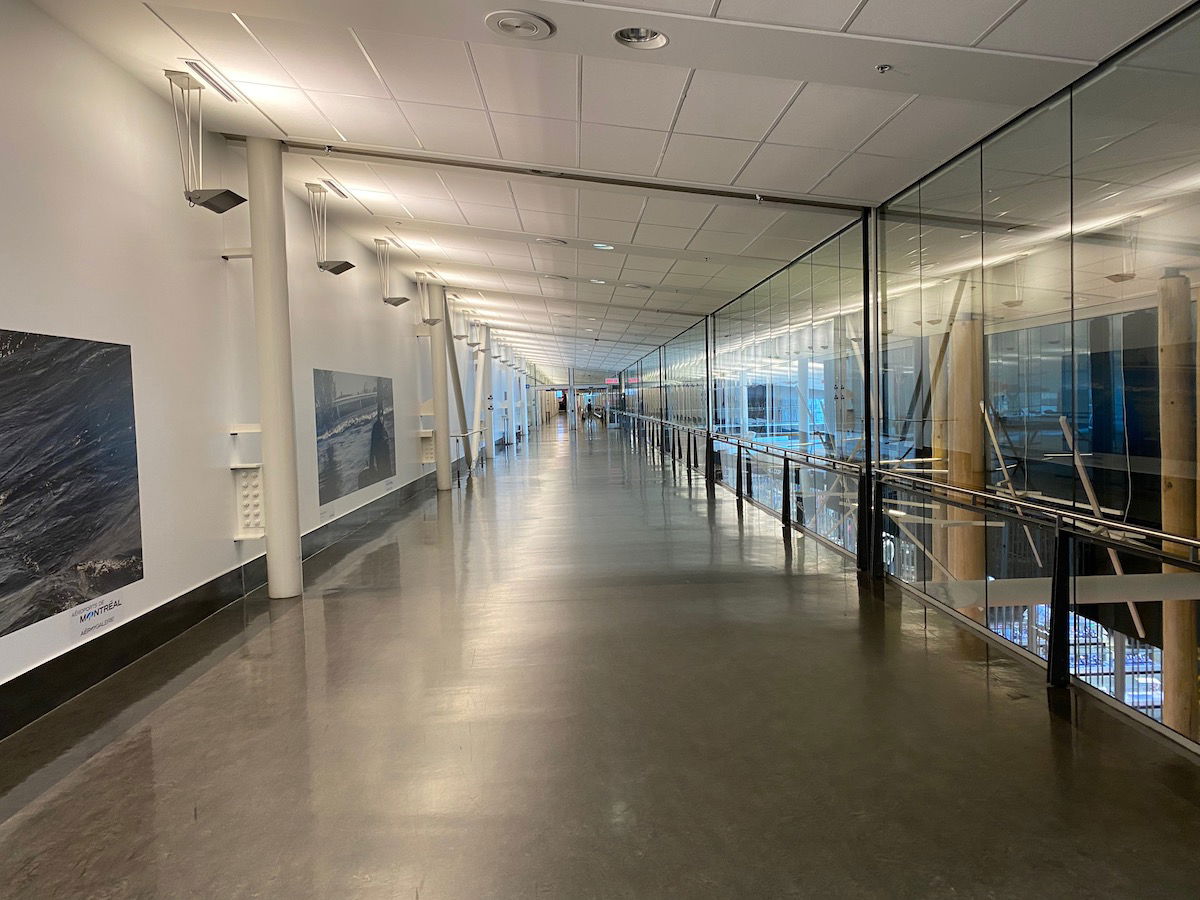 Montreal Airport transborder arrivals hall
When we got to the immigration area, we told one of the officers there that we were connecting internationally. She asked us to have a seat for a moment, in case any other passengers were connecting.
In general Canada allows sterile transit, but only at select airports, and in terminals where the layout allows for this (otherwise it's like the US, where you can't transit without entering the country). No one else showed up, and a few minutes later she brought us into the transit facility.
We just had to scan our boarding passes, and then we found ourselves in the departures hall. There was no further security check.
It goes without saying that times have changed. In the past you'd expect to see an international terminal buzzing on a Friday afternoon in July, but that wasn't the case. While we've seen the occasional picture of packed terminals amid the current pandemic, that's usually not the case. The international terminal at YUL was deserted.
Forget six feet of distance between passengers — you could easily maintain 60 feet of distance from anyone else.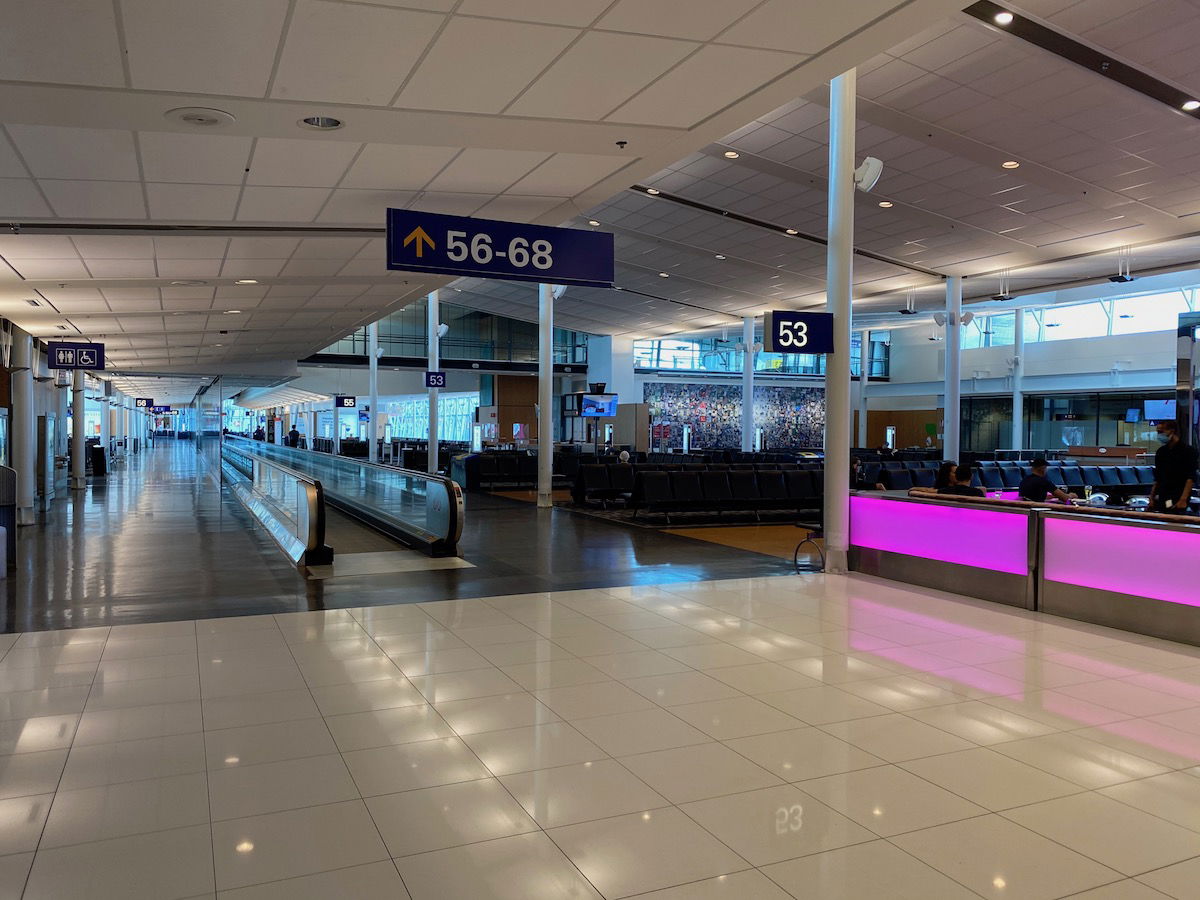 Montreal Airport international terminal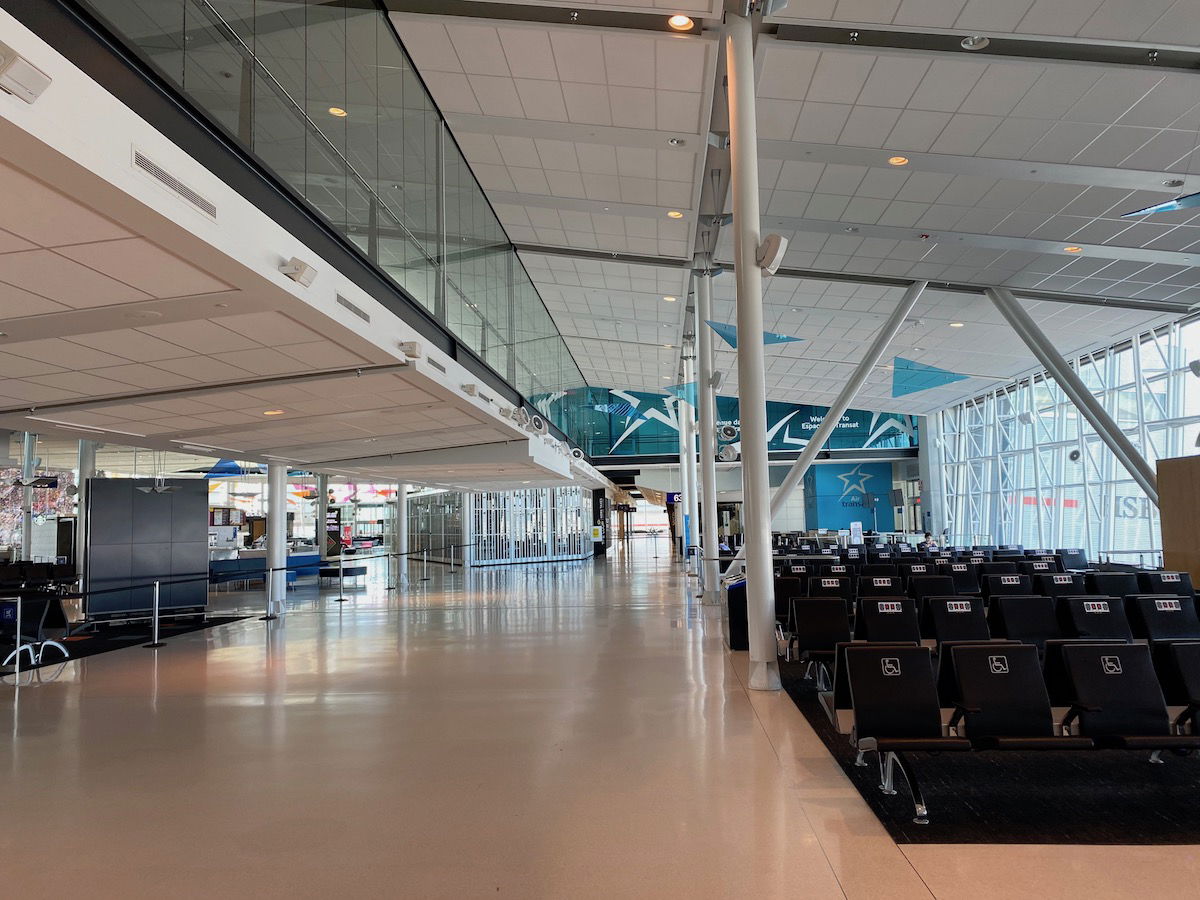 Montreal Airport international terminal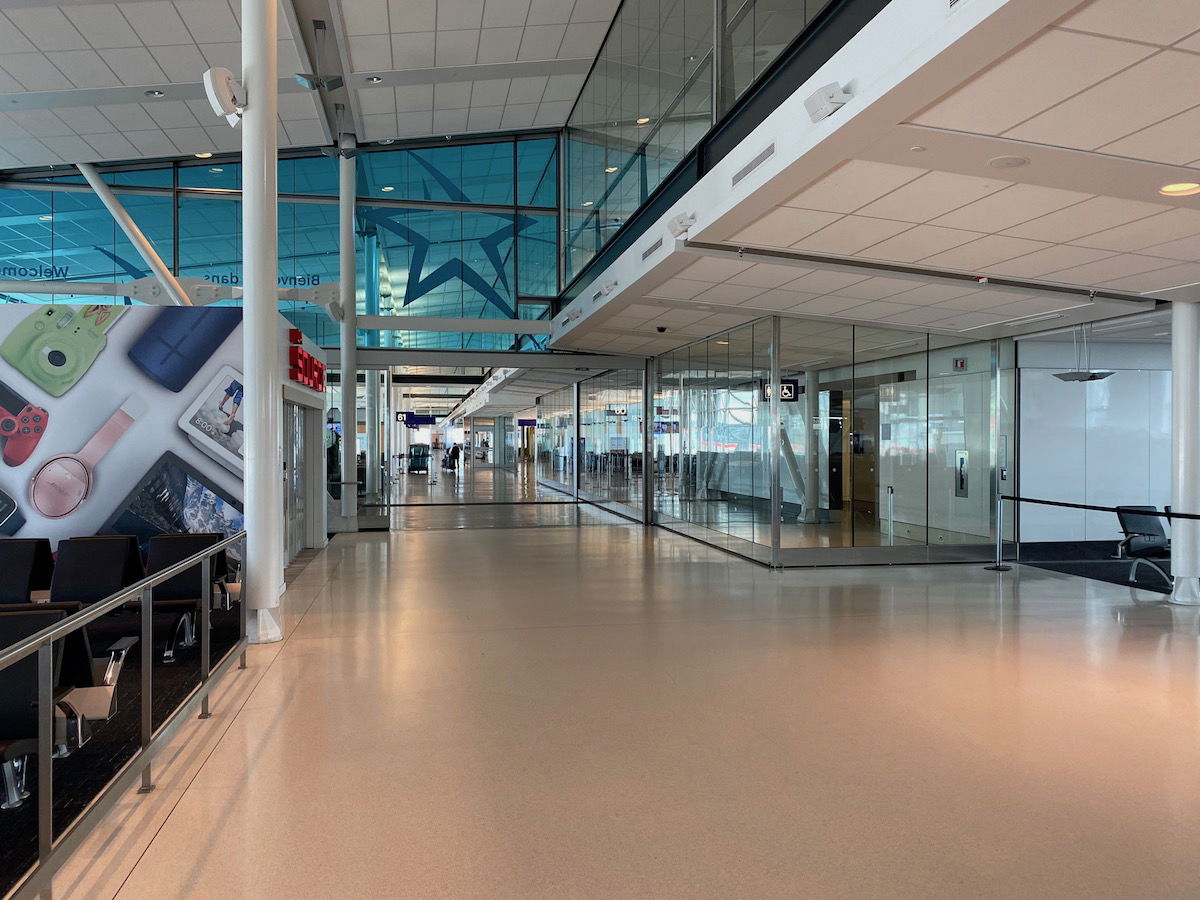 Montreal Airport international terminal
No lounges in the terminal were open, and no duty free shops were open. The only place in the terminal that was open was a restaurant right near the center of the terminal.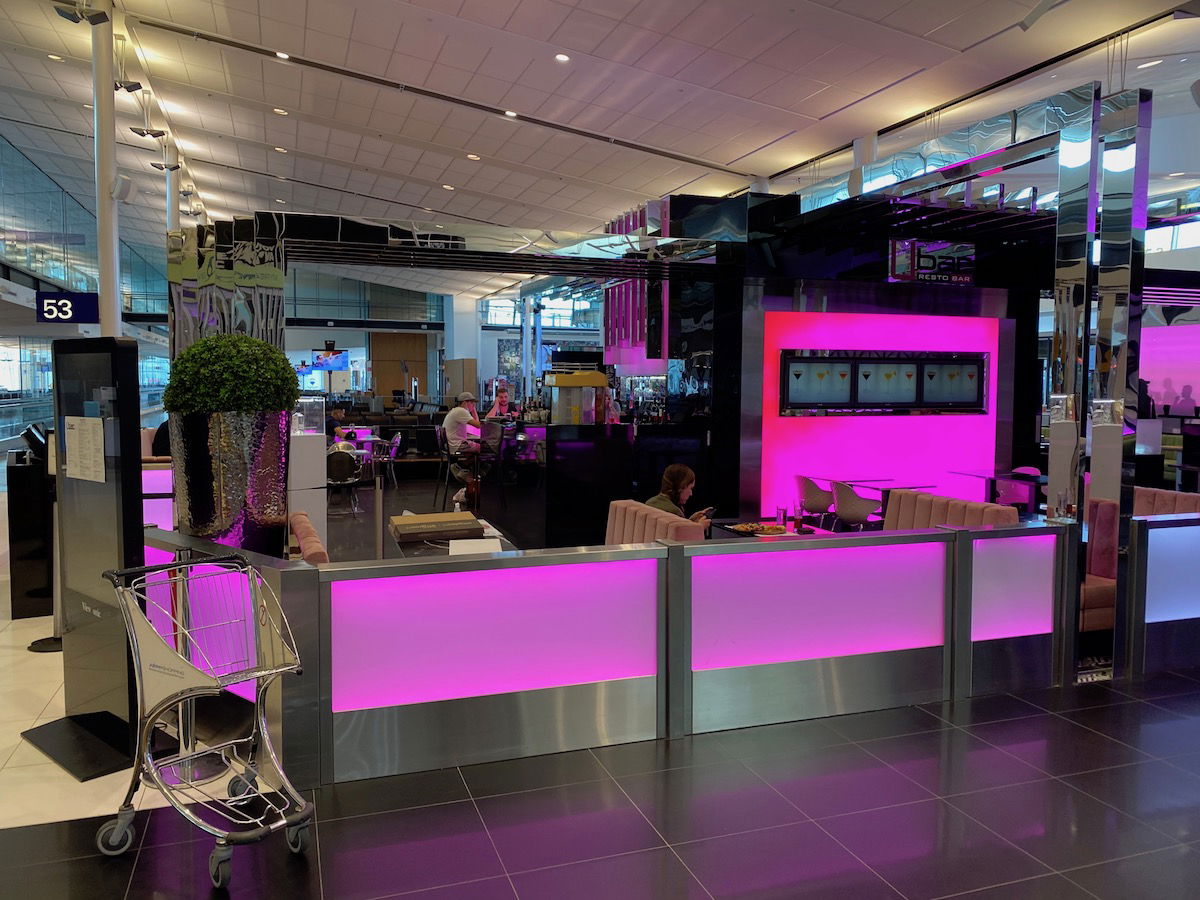 Montreal Airport international terminal restaurant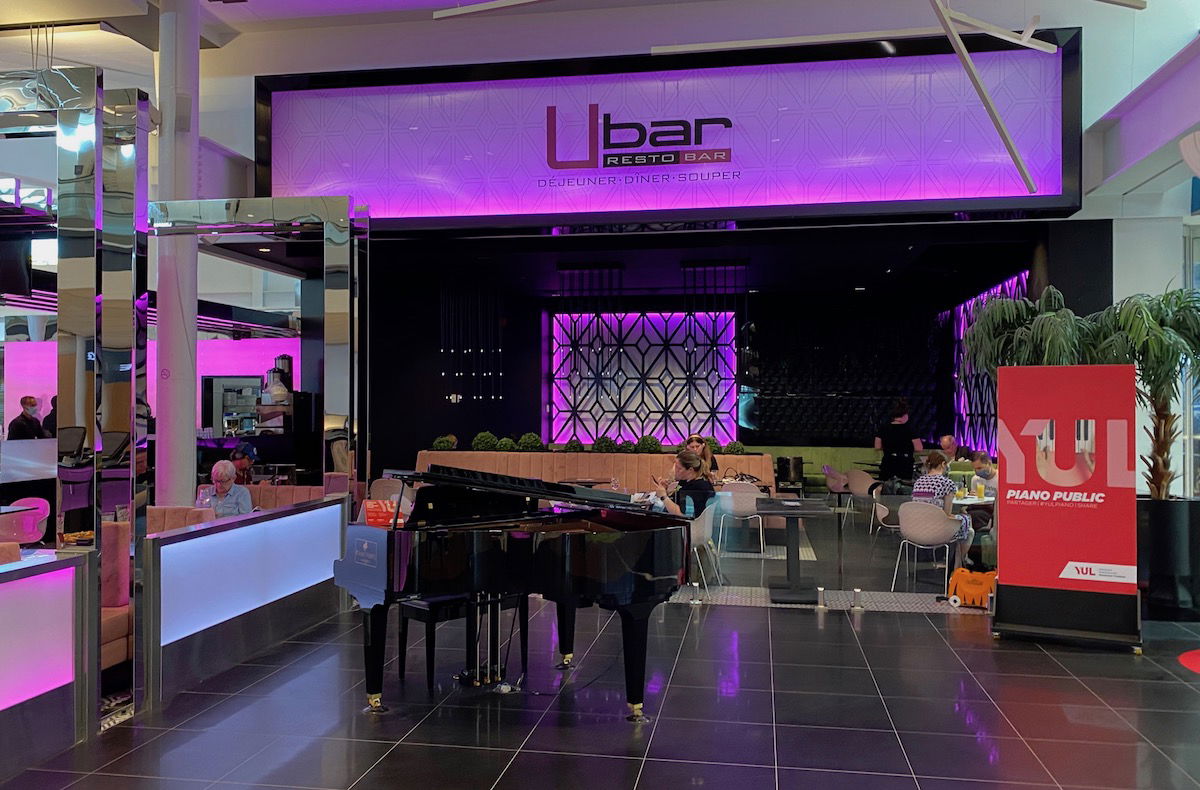 Montreal Airport international terminal restaurant
We walked around for a bit and did some plane spotting. As you'd expect, there were fewer planes than usual, with a handful of Air Canada wide bodies, a Qatar Airways 777, an Air France 787, and a Lufthansa A350.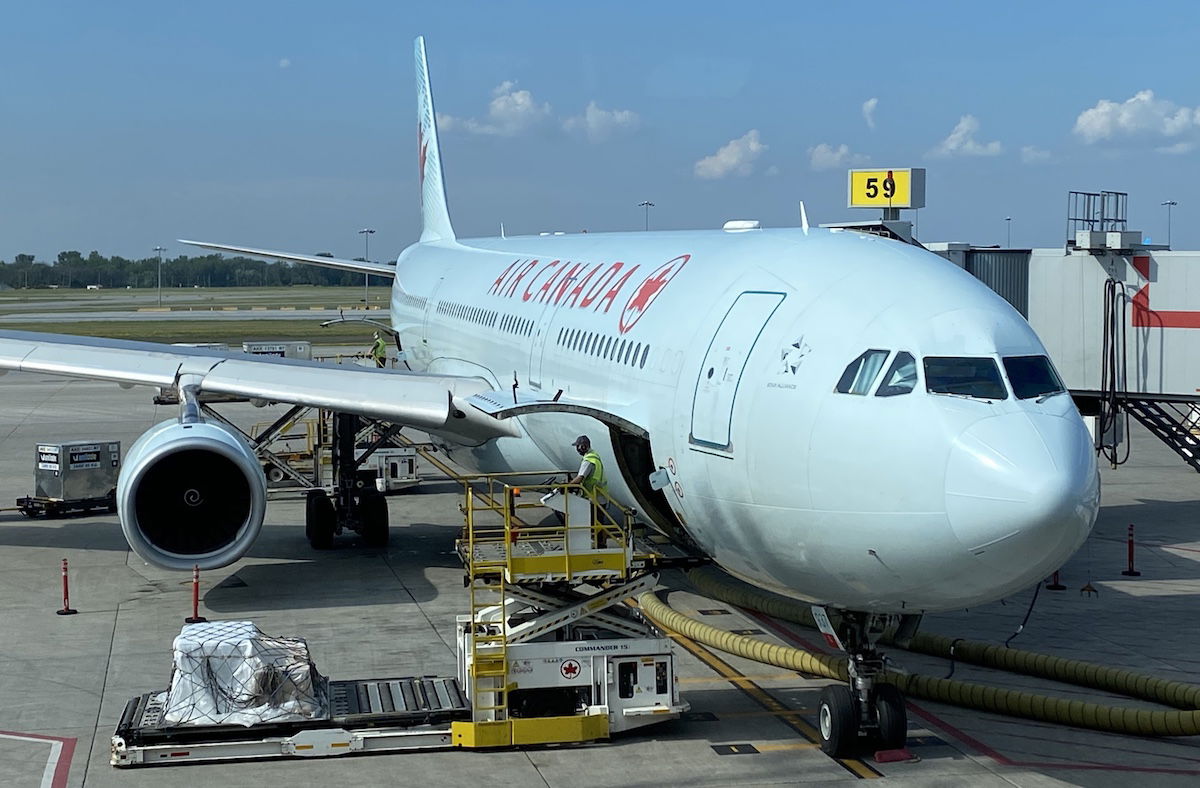 Air Canada A330 Montreal Airport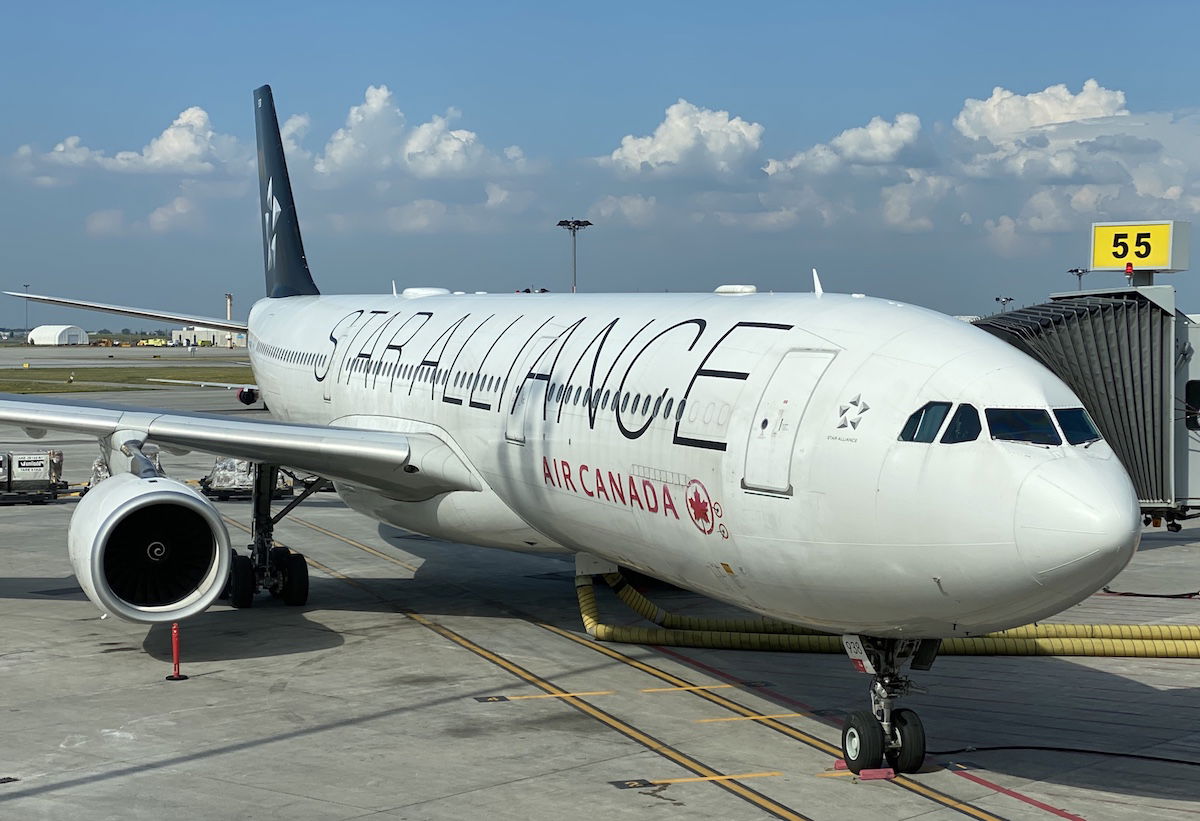 Air Canada A330 Montreal Airport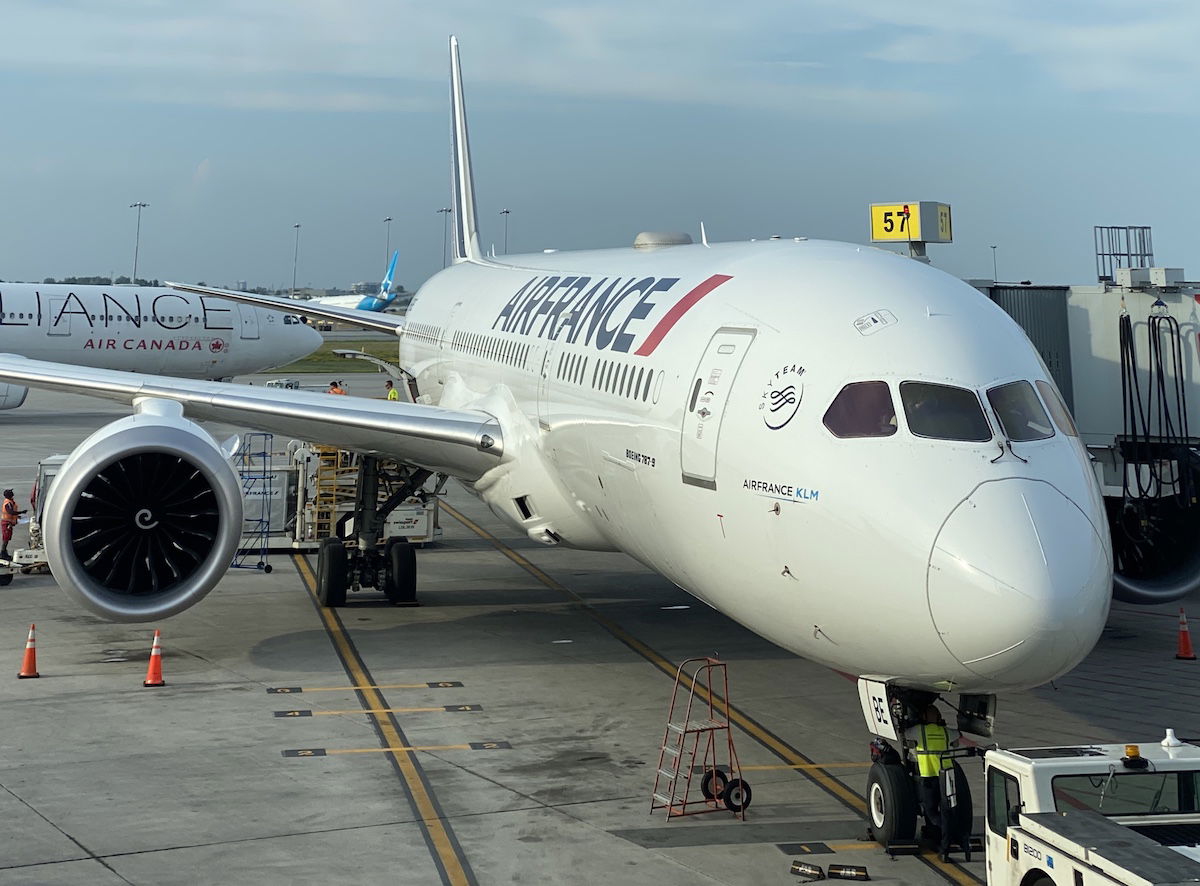 Air France 787 Montreal Airport
Currently Lufthansa's flight has quite a long turn in Montreal, as the plane sits on the ground for over six hours, so we saw our plane parked there from the time we arrived. The plane had Lufthansa's new livery, which has grown on me quite a bit since it was introduced.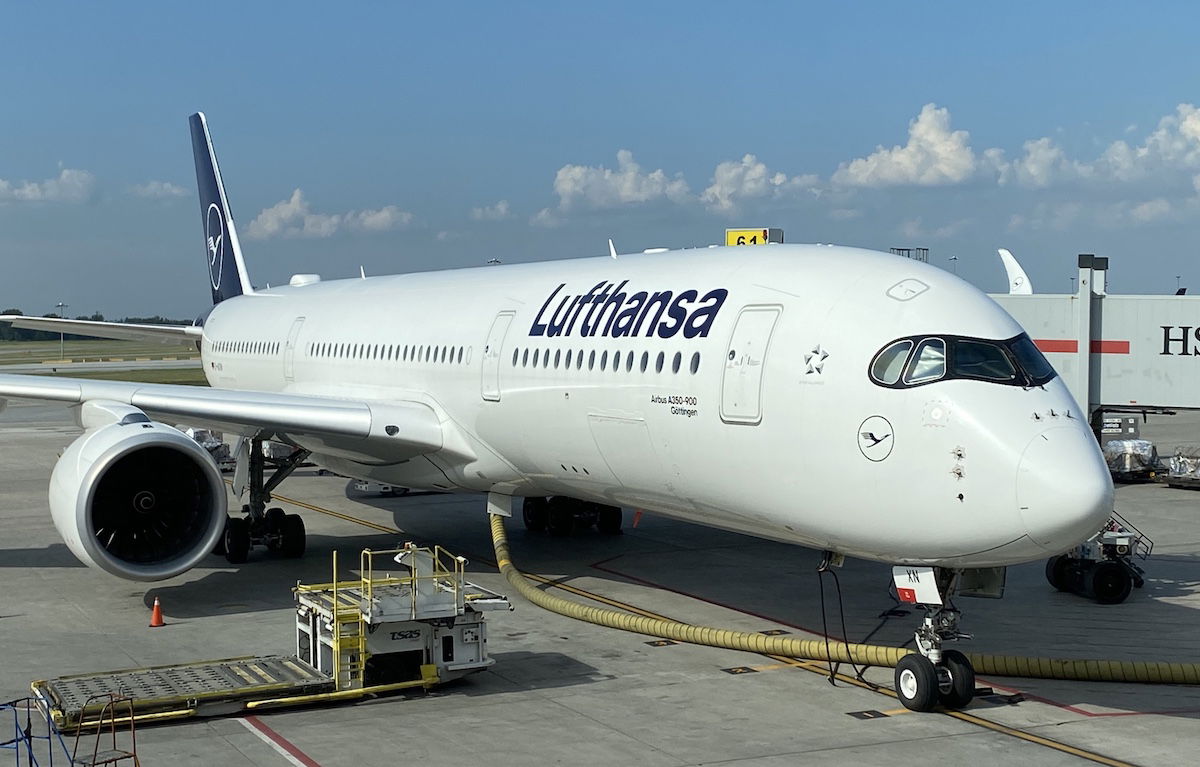 Lufthansa A350 Montreal Airport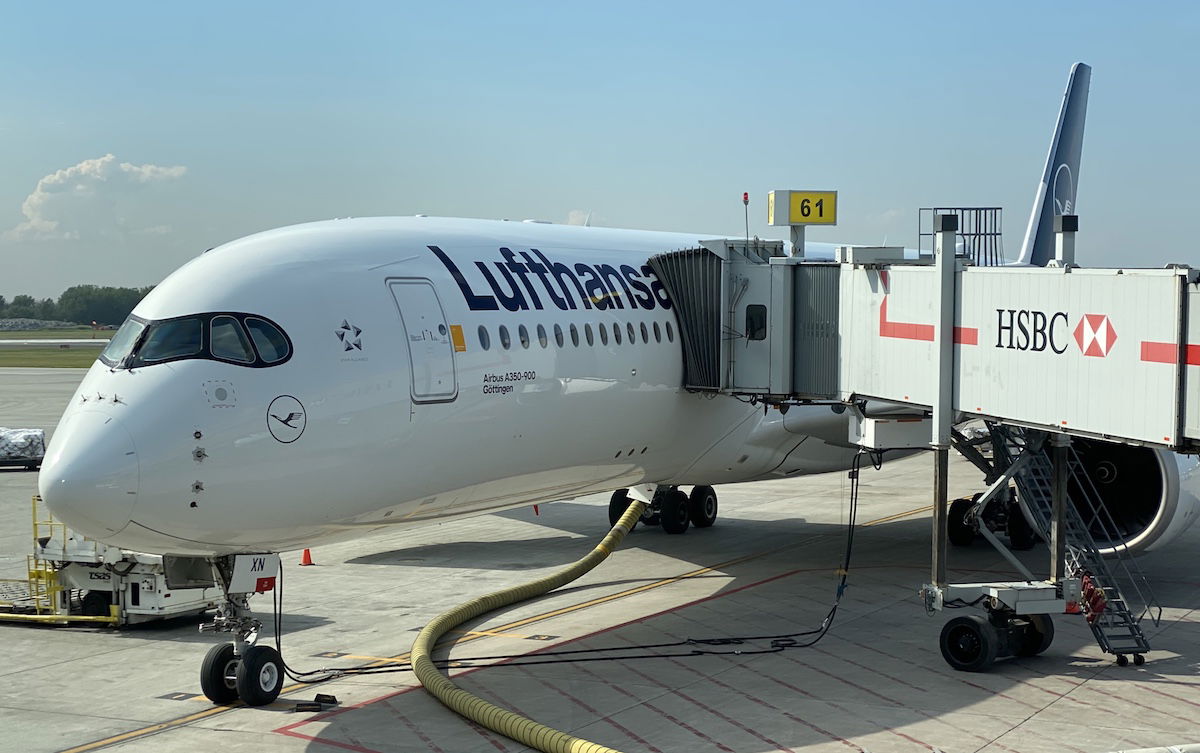 Lufthansa A350 Montreal Airport
We just sat down in a gate area at the far end of the terminal, got some work done on our laptops, and watched a couple of TV shows. We didn't see another soul that entire time. Before we knew it, our layover was over and it was time to fly to Munich.
Bottom line
In the past, layovers would be about trying to navigate through a maze of people and maximize your time in lounges (if you have access), while that's no longer the case. At least in Montreal, all shops, lounges, and restaurants (with one exception), were closed.
What we did find was an open terminal that had more space for distancing than you'll find in just about any other public setting nowadays. Our nearly four hour layover flew by since we could just sit at one end of the terminal where there were no other people and get work done.
Our flight to Munich wasn't much busier than the terminal either…