International travel is really complicated right now, and in this post I wanted to address one aspect of planning transatlantic flights that seems to be causing quite a bit of confusion.
Many Americans are planning travel to Europe
With all American adults now having access to vaccines, understandably a lot of people are looking to plan an international summer trip. We've seen Croatia, Greece, and Iceland open to Americans, and the European Union also eventually plans to open to vaccinated Americans, though who knows about the timeline for that (personally I wouldn't be planning any travel for this summer to countries not already open).
Many people seem to think "I'm vaccinated, so planning travel to countries open to Americans will be easy." Unfortunately that's largely not the case. The reality is that figuring out international travel restrictions nowadays is extremely difficult (and I say this as someone who is usually good at this stuff):
Some countries don't allow you to transit, even if you're connecting to another country
Even if your destination doesn't have a coronavirus testing requirement, you may need to get tested to fly certain airlines or connect at certain airports
International transit restrictions are constantly changing
It can be tough to figure out what a country's actual immigration and transit restrictions are; there are endless articles published online, most of which are outdated, and often countries don't even publish rules in an easy to digest way
Even if you understand the policy correctly, it's possible an airline check-in agent won't, and could deny you boarding incorrectly
In the past few days I've seen several posts online about people being denied boarding when traveling for a variety of reasons, and I'm not surprised, because this sure is complicated.
Can Americans transit Switzerland?
Let me give an example of how complicated this can be. Say you want to travel from the United States to Greece, you go to search for flights, and you see options on SWISS through Zurich (the airline usually has plenty of award availability, and has a good business class product).
Even though the airline will (understandably) gladly sell you that itinerary, note that Americans wouldn't be allowed to transit Switzerland enroute to Greece, at least according to the official website of the US Embassy in Switzerland:
"Currently the Swiss Immigration Office does not allow individuals traveling from the United States or other high risk countries to transit Switzerland to another Schengen country, unless all entry requirements for Switzerland have been met."
That policy doesn't make a whole lot of sense:
You could fly from New York to Zurich to Dubai, but not from New York to Zurich to Athens
I get how this policy made sense in the past (when the Schengen zone had consistent immigration policies)
Since Greece has its own immigration policies, logically this transit shouldn't be an issue
Well, some report that this policy is no longer in place, because the Federal Office of Public Health in Switzerland no longer lists the US as a high risk country.
Then others report that this information is incorrect as well, so who actually knows what the rules are, when government websites have conflicting information, and when there's not much logic to these rules to begin with.
One thing is for sure — this isn't a risk I'd want to take, since being allowed to board depends on a check-in agent's interpretation of the rules.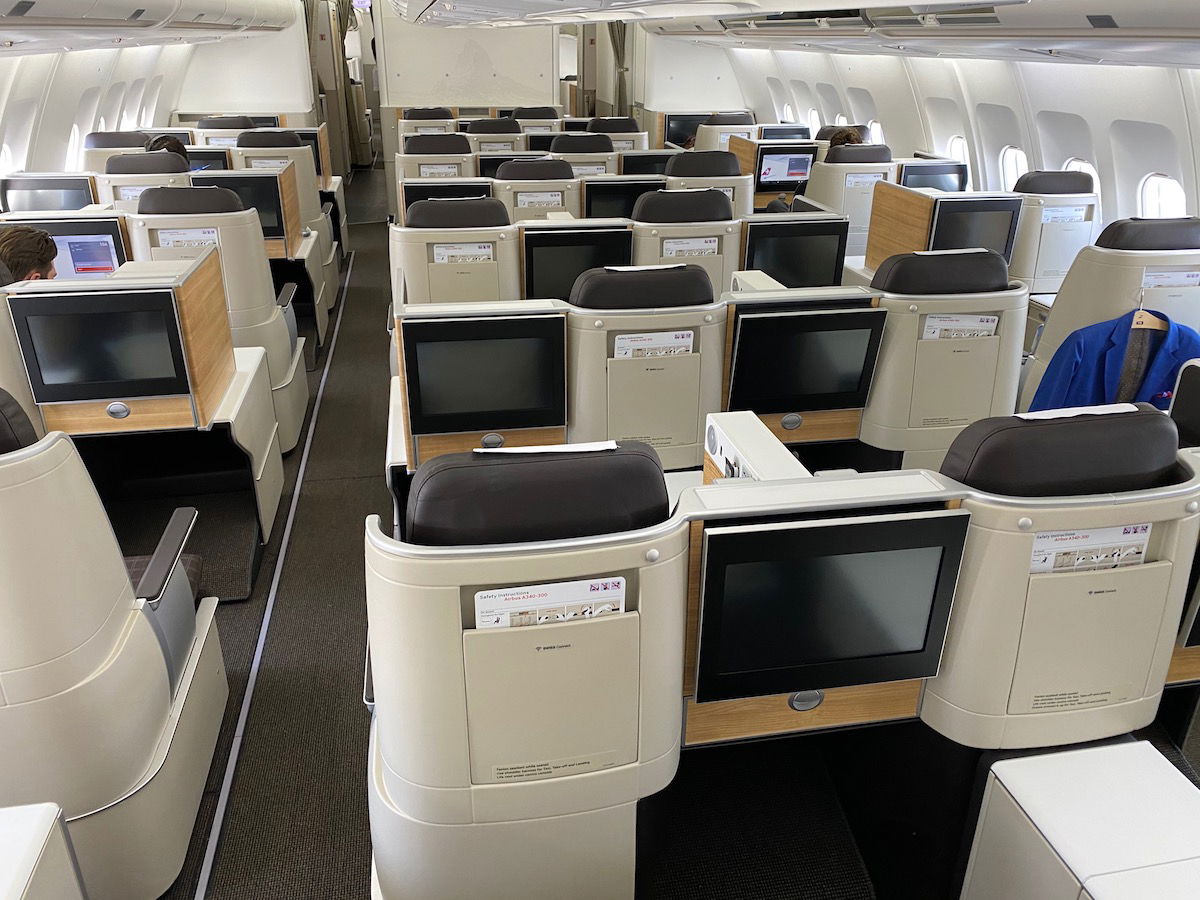 Who knows if Americans can transit Switzerland enroute to other countries
A good resource for European transit restrictions
If you're trying to navigate transit restrictions in Europe, reader Ryan linked to a fantastic resource for this in a recent post. Go to the website reopen.europa.eu, which is an official website of the European Union.
Scroll down a bit until you see the map. In the "Measures in place" section, select a country. For this example I'll select Germany.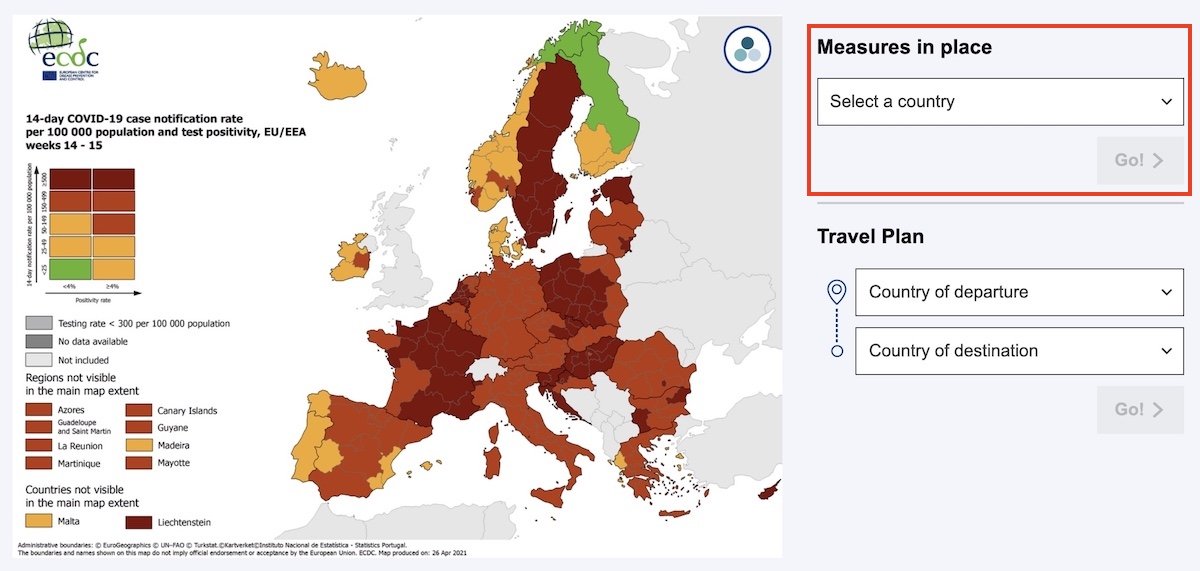 If you want to see travel restrictions, click the third button along the top that looks like a map.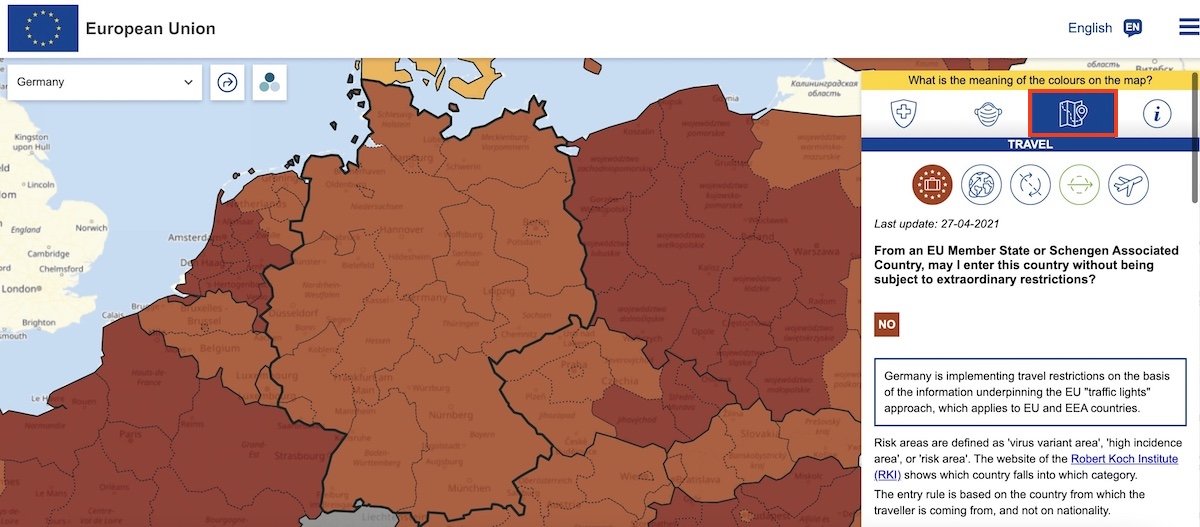 Then you can click the fourth button underneath that to see transit restrictions.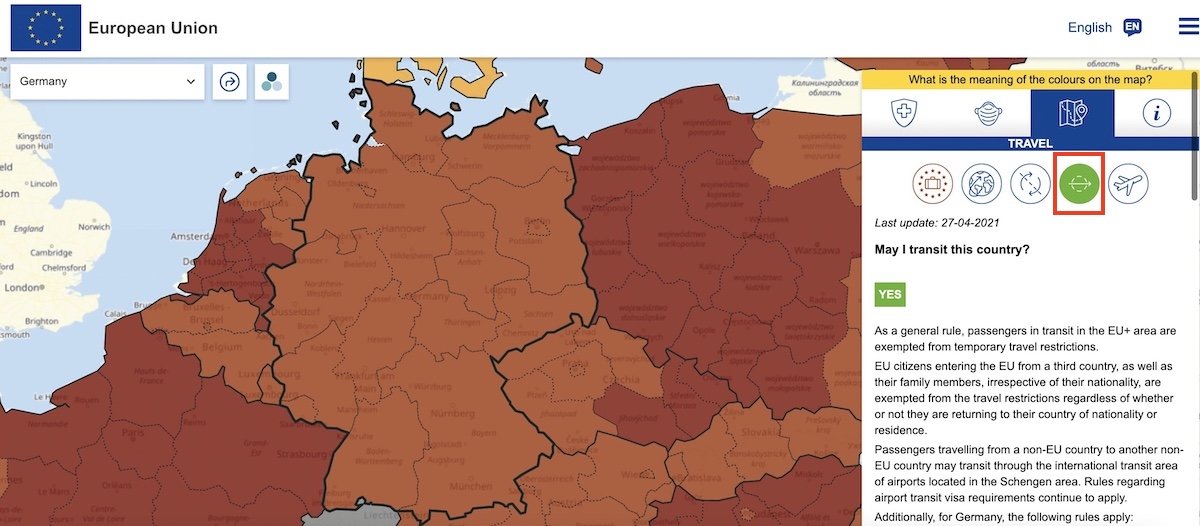 This is a remarkably useful resource, as it very clearly spells out transit restrictions. For example, this makes it clear that third country nationals are allowed to transit Germany enroute to another Schengen country, even if they're not allowed to enter Germany:
Third-country nationals may enter Germany to travel to another EU member state, another Schengen member state or the United Kingdom as their country of final destination if the following conditions are met:

the traveller remains in Germany (as country of transit) only as long as absolutely necessary to travel directly to the country of destination or another transit country;
the traveller is permitted to enter the country of destination or another transit country (in accordance with Annex I or II of the Council Recommendation of 30 June 2020 or with individual confirmation of permission to enter issued by the country of destination).
Note that this won't necessarily list testing requirements, but each page should have a link to the individual country's travel page, which hopefully spells it out.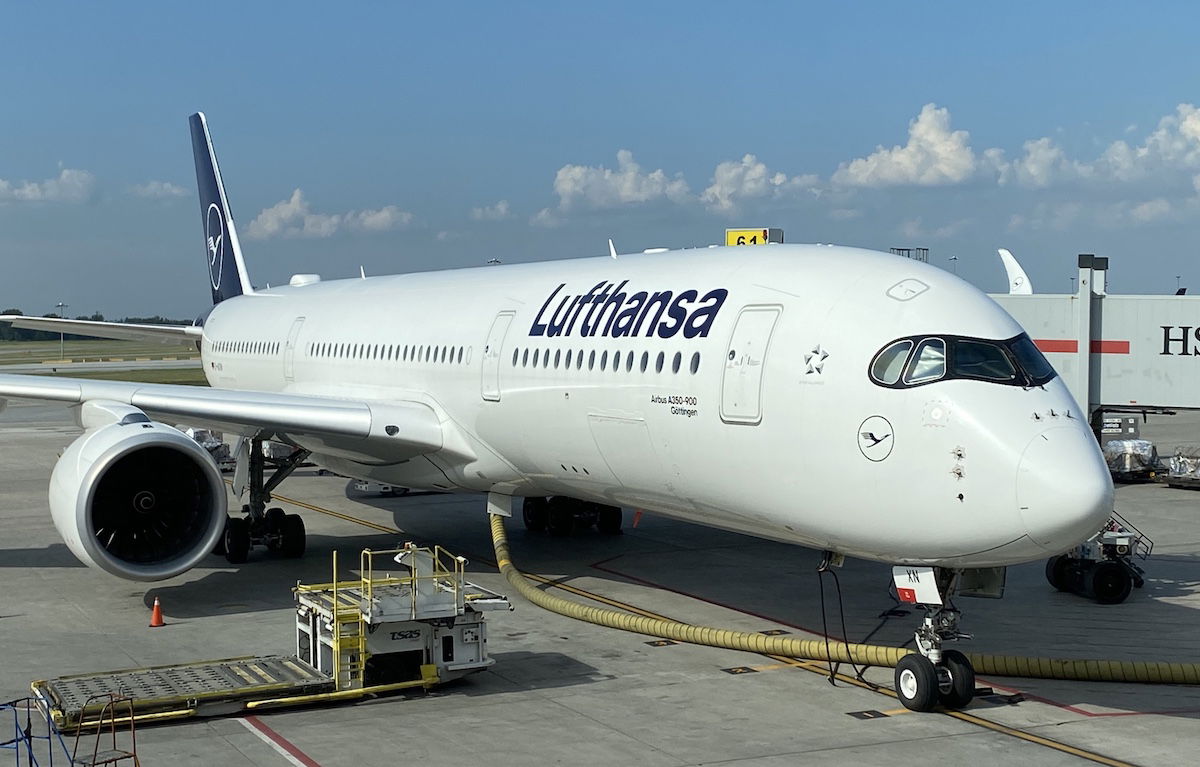 Americans can transit Germany enroute to other Schengen countries
Bottom line
Traveling internationally is really complicated at the moment, and that will likely continue to be the case as more countries reopen. Not only do you have to be worried about the entry requirements at your destination, but you also have to be worried about transit and testing requirements.
At least the above resource is useful if transiting Europe, so hopefully others find it as valuable as I do.