I've been in Germany since mid-September, and have been meaning to write a post about my perception of how coronavirus is being handled here. Well, I guess this is as good of a time as any, given the new restrictions that have been announced today, which also impact travel.
Germany closing restaurants, hotels, and more
German Chancellor Angela Merkel has today announced a series of new measures that will take effect as of November 2, and will be valid through the end of the month. The hope is that with these new restrictions, things can start to return to normal before Christmas.
With this, we'll see the closure of restaurants, bars, theaters, and concert halls. On top of that, hotel stays for leisure will be banned. Schools will continue to stay open.
As Merkel explained in a press conference, the most important thing the country can do is trace infections, but health agencies have reached their limits and are no longer able to do comprehensive tracing.
The government is promising an "extraordinary financial package" to help industries that will be impacted, including restaurants and hotels.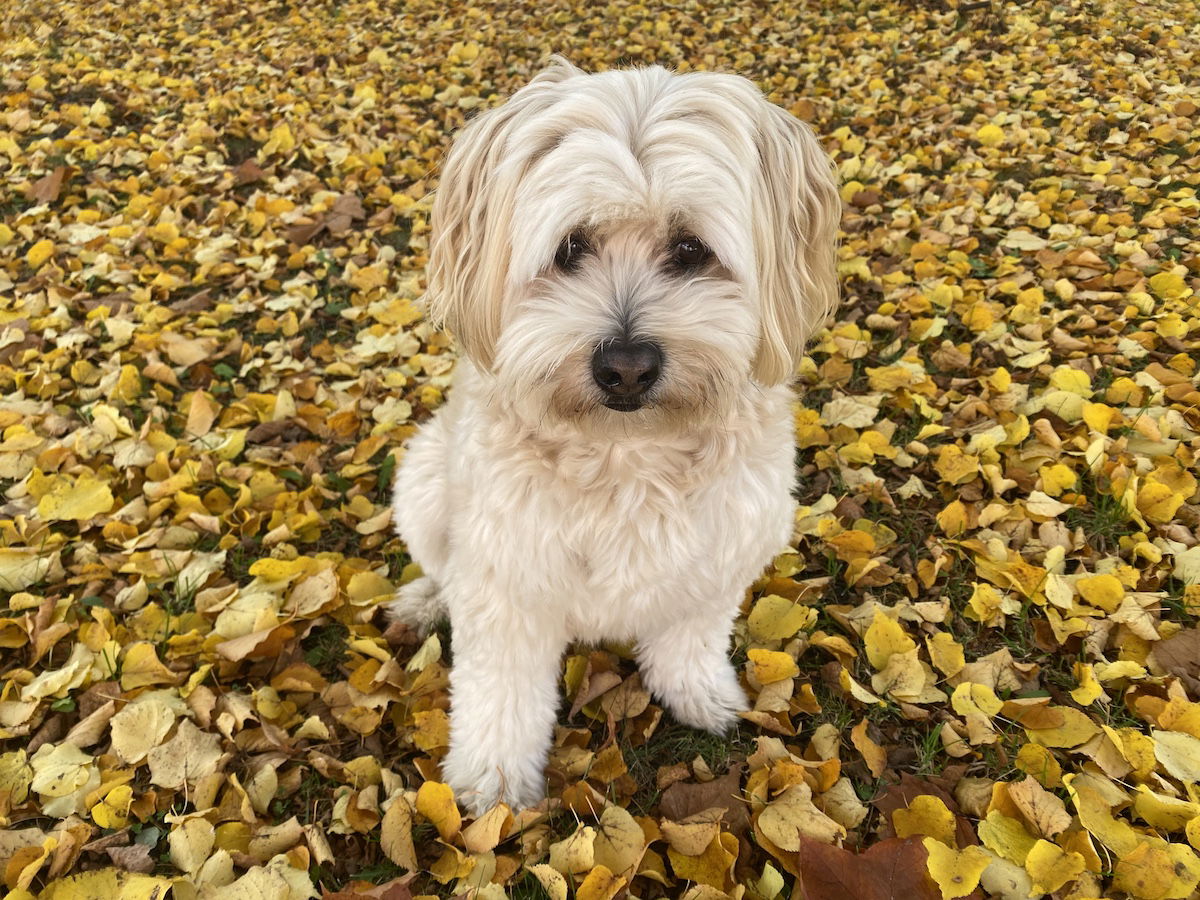 Winston doesn't mind lockdowns one bit
How bad is coronavirus in Germany?
Germany's coronavirus cases have indeed skyrocketed in recent weeks. During the first "wave" in the spring, Germany saw at most 6,300 cases per day. Now the situation has gotten significantly worse in terms of new case numbers, and this week Germany even saw a peak of 14,700 new cases in one day.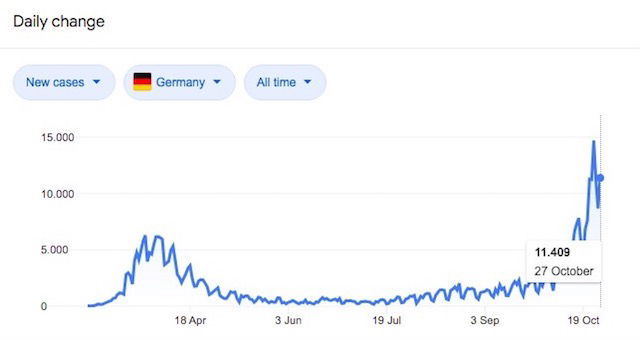 While that's terrible, the death rate remains relatively low compared to the spring, and Germany hasn't seen more than 50 deaths in a day so far.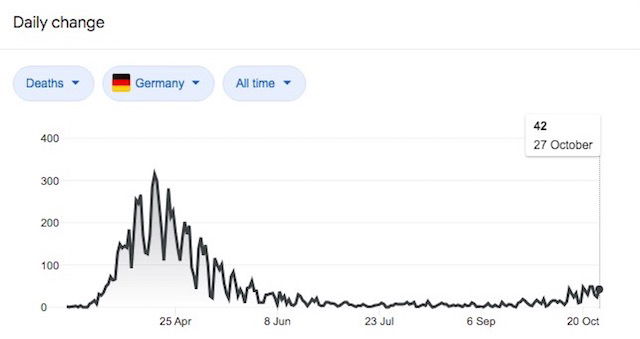 To do some very rough math comparing Germany to the US:
Germany's population is about a quarter that of the US
The US saw a high of 85,000 cases in a day within the past week, compared to 14,700 cases in Germany, so the "peak" date in the US is 45% worse as of now
While Germany has seen a peak of under 50 deaths per day in recent weeks, the US saw over 1,200 deaths in a single day, so in terms of deaths Germany is doing significantly better
But yeah, the situation in Germany is getting much worse, and Merkel has predicted that if nothing is done, the country will be at 28,000 daily cases within a week.
My impressions of coronavirus handling in Germany
I wanted to share some observations about how coronavirus is being handled in Germany, and what precautions are being taken, based on the past several weeks that I've spent here. Let me note that of course I'm not an epidemiologist, doctor, etc. I'm just sharing my observations, since I was curious to see firsthand how Germany compared to the US in this regard.
Testing & contract tracing is impressive
On a national level I'd say Germany's government has done a great job: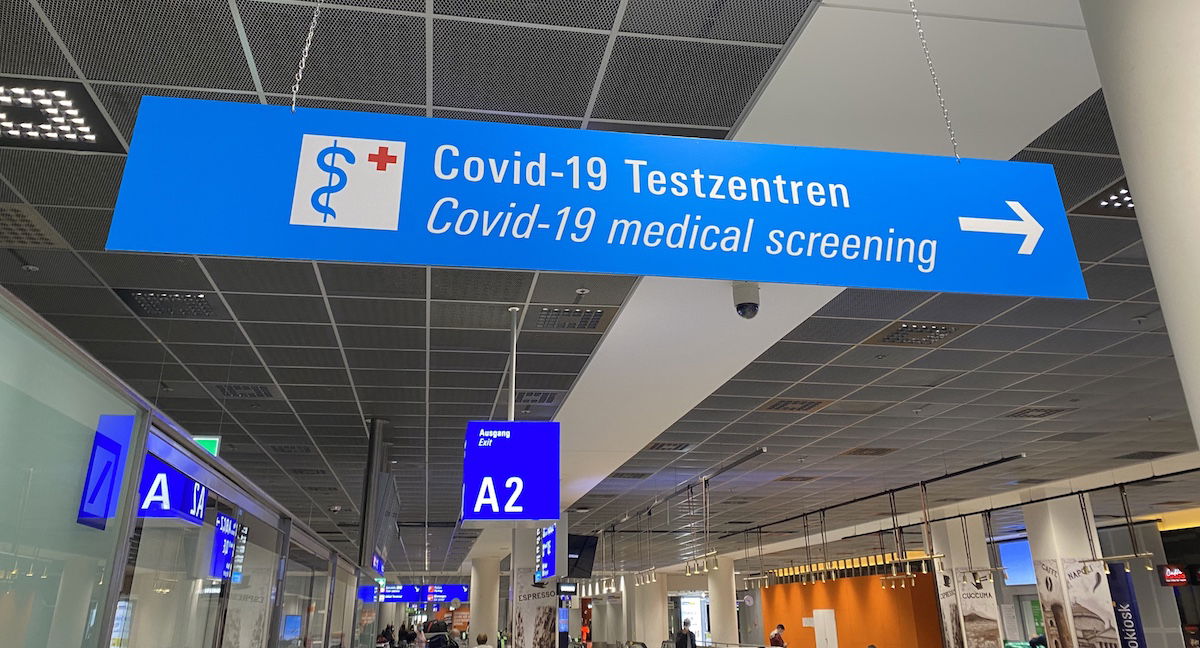 Coronavirus test center in Frankfurt
Otherwise there's huge inconsistency
Culturally I somewhat view Germany as being the Japan of Europe — there's a "proper" way to do things, and the rules are rules. Unfortunately I found a lot more inconsistency than I was expecting to when it comes to coronavirus precautions, depending on the location. This largely comes down to Germany's different Bundesländer, each of which has different coronavirus precautions.
Düsseldorf? OMG, I've never seen a city where people took coronavirus as seriously as there:
Virtually everyone was wearing masks (and wearing them properly), even when walking down the street
Restaurants had contact tracing forms when you sat down, and they'd remind you that you needed to wear your mask every time you got up, etc.
Since the pandemic started I simply haven't been to a city where just about everyone seemed to "get it" and be on the same page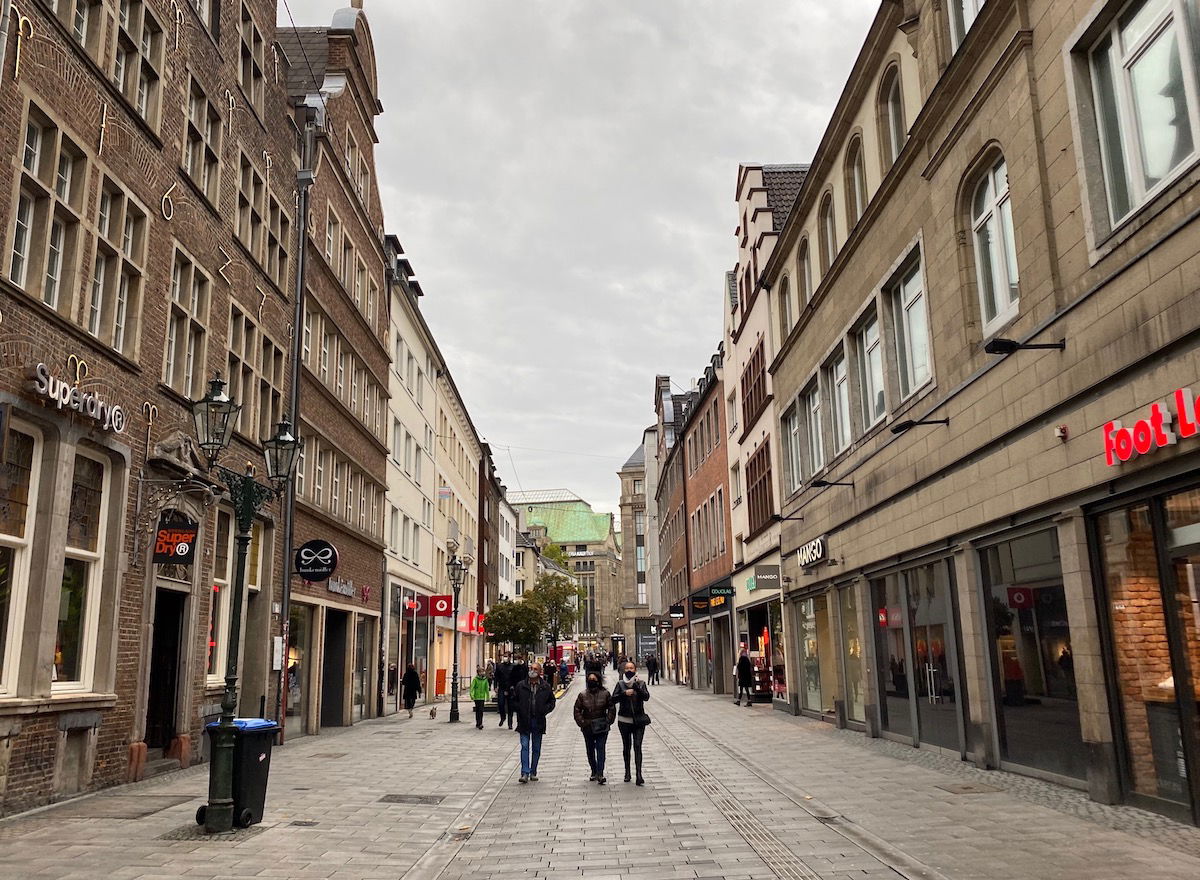 Düsseldorf
On the other end of the spectrum you have Dresden, where you'd assume coronavirus isn't a thing:
Very few people were wearing a mask, including servers in restaurants
There weren't hand sanitizer stations anywhere, including in hotels
There were no contact tracing forms in restaurants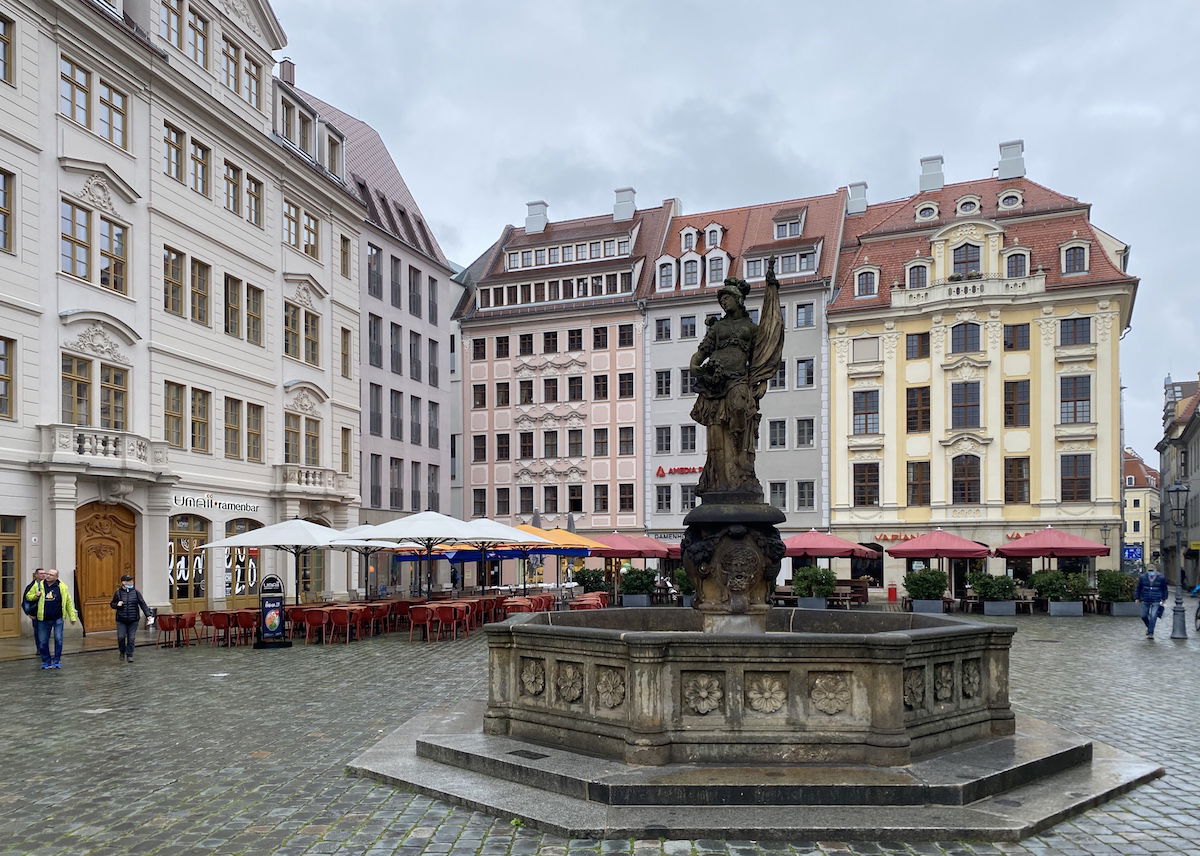 Dresden
Then you have Berlin, where I've spent most of my time in Germany. Berlin is incredibly international, and in many ways not like the rest of Germany:
At 95% of restaurants servers are wearing masks, but at some restaurants they aren't
Maybe 50% of the time there are contact tracing forms at restaurants
Mask policies inside businesses and public areas (like supermarkets, subways, etc.) are otherwise enforced
Taxi drivers and Uber drivers maybe only wear masks 50% of the time, even when policies say that they should
I've found that a vast majority of times cops aren't wearing masks, even when in close contact with others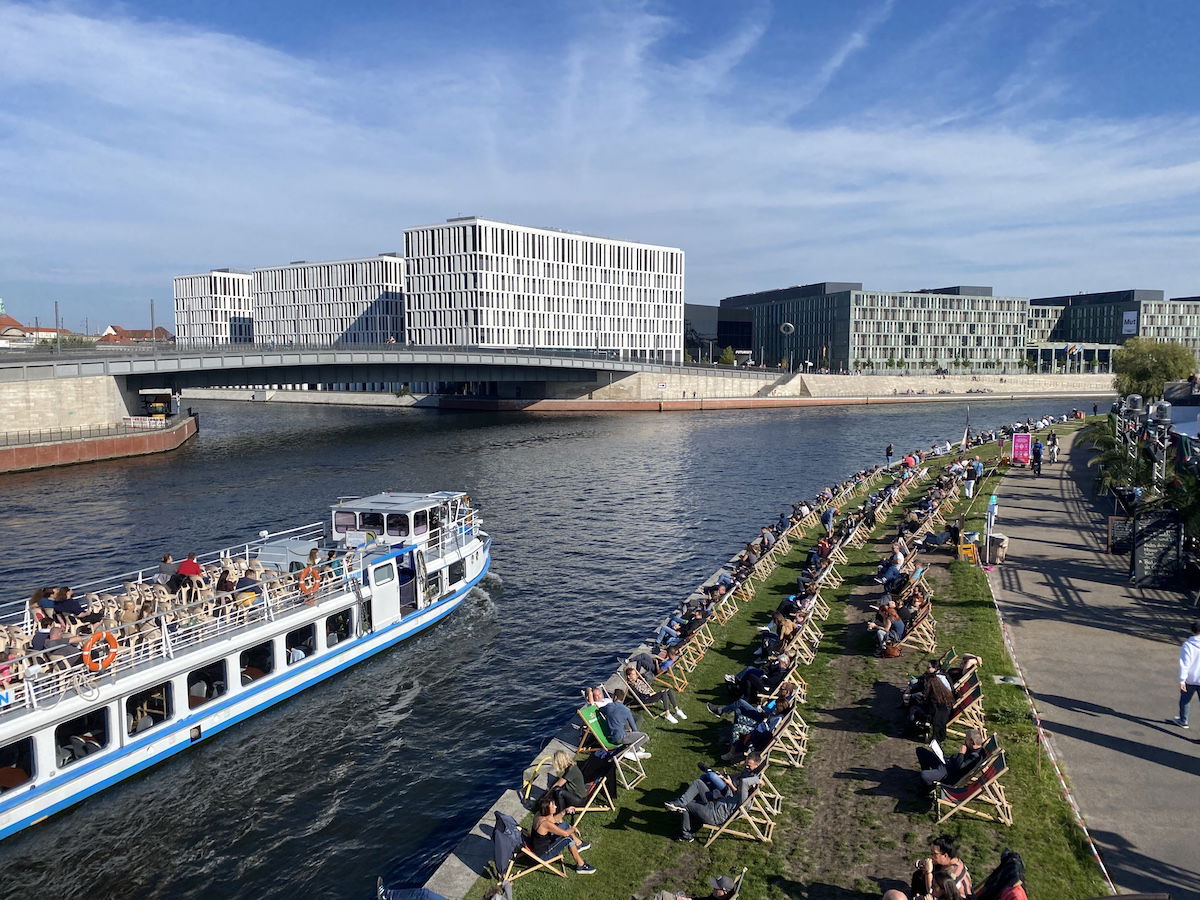 Berlin
So yeah, Düsseldorf impressed me in terms of precautions, while the rest of Germany, well… not so much.
Bottom line
Germany is going into lockdown for the month of November, as we'll see the closure of restaurants and many other businesses, and hotel stays for leisure will also be banned.
While no one is excited to be in lockdown, I think it's the right decision, so that the virus can be back under control, and the government can also get back to contact tracing well.
My experience over the past several weeks has been that precautions among the general population are highly dependent on the location, and I've seen both some highs and lows.
What do you make of Germany's November lockdown? And to those who are in Germany, what has your experience been with precautions?