---
I have a confession to make. Even though I (in part) plan other peoples' travel for a living, I suck at planning my own trips. This is probably because I'm both a perfectionist and have tried just about every premium cabin product out there, so I'm always looking for a new "high," though I've come to realize there are very few new "highs" out there.
The trip planning started innocently enough. Last April I booked a Cathay Pacific first class ticket to Bali for this March. As an Executive Platinum member with American I can always make changes or even cancel as the departure date approaches at no cost, and the fact is that Cathay Pacific first class award space is outrageously good, especially out of San Francisco. They usually release two first class award seats per flight, and at 135,000 AAdvantage miles per passenger it's an absolute bargain.
But as the departure date approached my trip changed completely. Not only that, but I dragged someone along with me thanks to how good last minute space is. As a matter of fact not a single segment remained the same as I originally planned, and I made changes literally up until two hours before departure for the outbound, and changes to the return while in Asia.
Initially the idea was to go to Bali, but once the Hilton devaluation was announced I figured going to the Conrad Koh Samui would make more sense given how much it's going up in price. The issue is that OneWorld doesn't fly to Koh Samui, so it's not quite that straightforward. You really have a few options for getting there. You can book Cathay Pacific as far as Singapore and then grab a SilkAir flight from Singapore to Koh Samui, you can fly Cathay Pacific as far as Bangkok and then grab a Thai Airways or Bangkok Airways flight from Bangkok to Koh Samui, or you can fly Dragonair as far as Phuket and grab a Bangkok Airways flight from there to Koh Samui. There are other ways too, but those are the easiest.
I'll spare you guys the gory planning details, but in the end the routing looked as follows:
3/22 AS328 Seattle to San Francisco departing 2:00PM arriving 4:19PM
3/23 CX873 San Francisco to Hong Kong departing 12:05AM arriving 6:00AM (+1 day)
3/24 CX691 Hong Kong to Singapore departing 8:00AM arriving 11:50AM
3/25 MI772 Singapore to Koh Samui departing 9:00AM arriving 9:50AM
3/29 PG1172 Koh Samui to Bangkok departing 6:50PM arriving 7:55PM
3/30 RJ182 Bangkok to Hong Kong departing 3:25PM arriving 7:00PM
3/31 CX872 Hong Kong to San Francisco departing 12:30AM and arriving 10:10PM (-1 day)
3/31 AS311 San Francisco to Seattle departing 9:15AM and arriving 11:17AM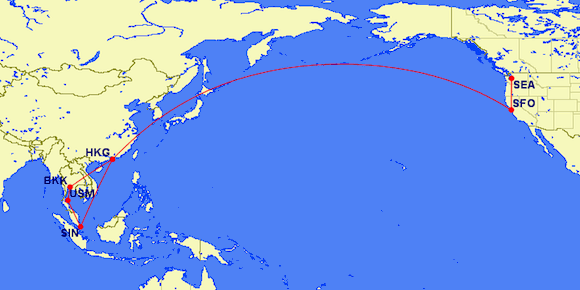 As I mentioned earlier, the "shell" of the trip was taken care of with 135,000 AAdvantage miles per person in first class, which included the segments between Seattle and San Francisco, San Francisco and Hong Kong, Hong Kong and Singapore, Bangkok and Hong Kong, Hong Kong and San Francisco, and San Francisco and Seattle. The total taxes on that ticket were about $100.

Cathay Pacific first class
Then in Singapore I decided to book the St. Regis. As I wrote about in this blog post, I find Singapore to be one of the most frustrating hotel markets for those trying to redeem points. I've stayed at the Conrad, Crowne Plaza, Grand Hyatt, InterContinental, Marina Bay Sands, and Shangri-La. So I figured it was finally time to try the St. Regis, especially given we were there for just a night. The rate was 360SGD (~$290USD), which seemed like a better deal than redeeming for a free night or cash & points, given that this is a category six hotel.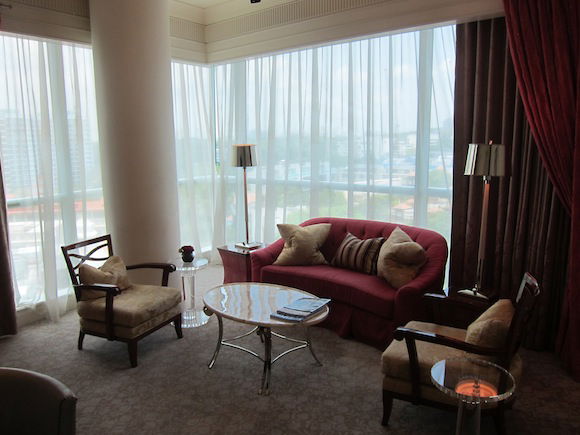 St. Regis Singapore suite
Then I used Singapore KrisFlyer miles (transferred from American Express Membership Rewards) for the tickets between Singapore and Koh Samui, which cost 17,000 miles per person (ordinarily 20,000, but there's a 15% discount for booking online), plus about $80 in taxes and fuel surcharges.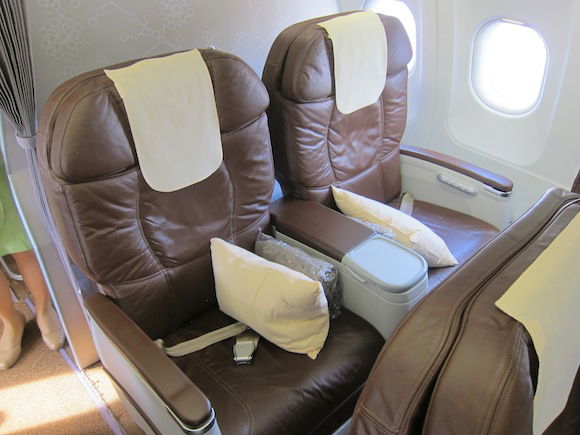 SilkAir business class
The Conrad Koh Samui cost a cool 145,000 Honors points for the four nights, compared to the paid rates of over $1,000USD per night. Not a bad value, if you ask me!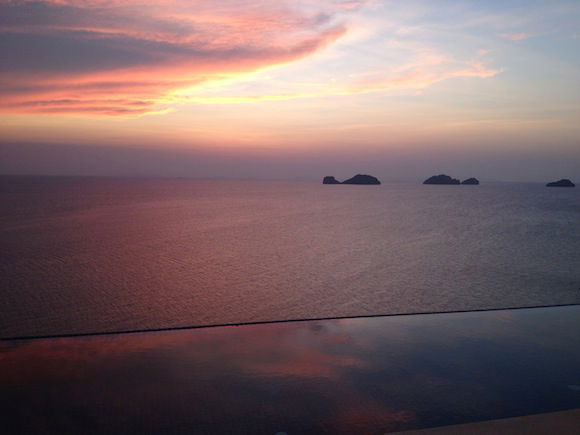 Then we paid for coach tickets on Bangkok Airways from Koh Samui to Bangkok, which cost about $100USD per person. I would have paid for business class (which retails for just a modest premium), though the only flight available was one of their aircraft with just one cabin.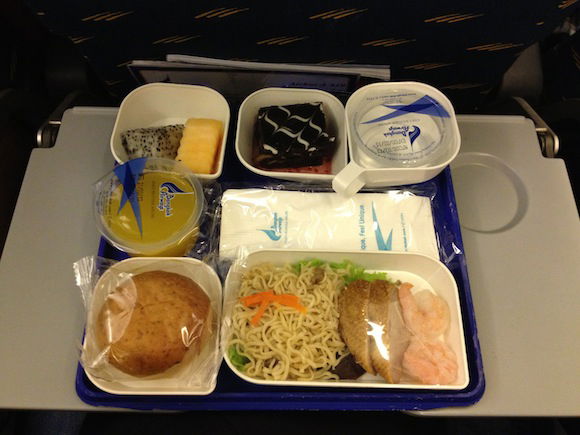 "Meal" on 50 minute Bangkok Airways coach flight
In Bangkok we booked the Le Meridien, which I have stayed at before. It was $100USD per night and close to where we wanted to be for a quick overnight in Bangkok.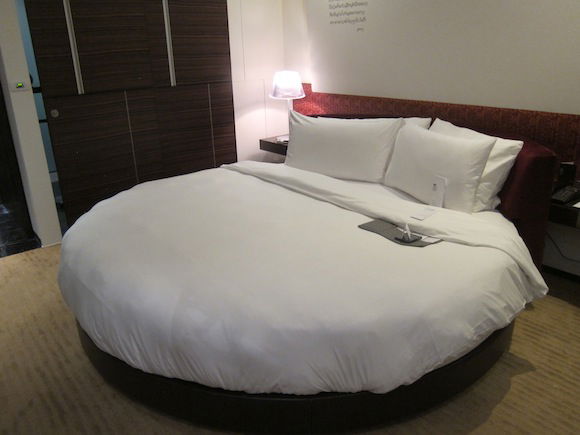 Le Meridien Bangkok
Anyway, since I have lots of upcoming travel (though fortunately not much this month) I'll try to post this trip report pretty efficiently. If you have any questions or comments just let me know!