---
We arrived at Changi Airport terminal two at around 7:30AM.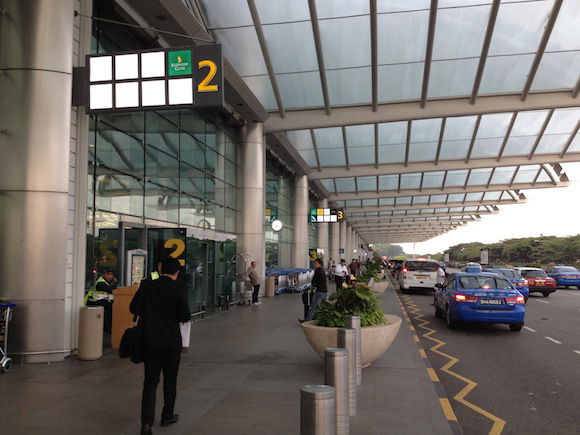 Terminal exterior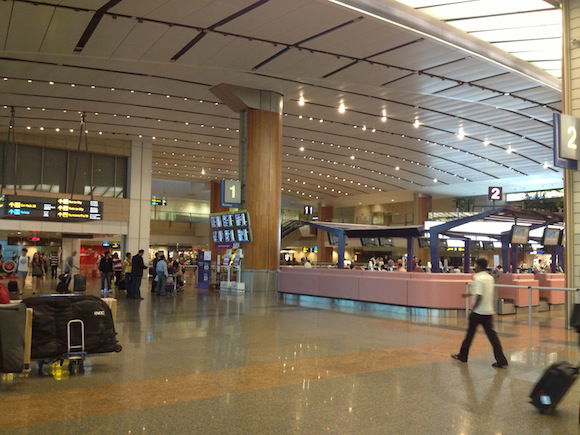 Terminal interior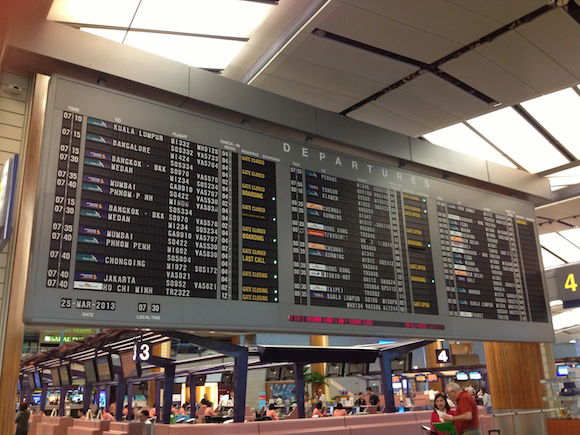 Departures board
We quickly found the SilkAir business class check-in counter, where there was no queue. Within a couple of minutes our boarding passes were printed and we were invited to use the Silver Kris Lounge.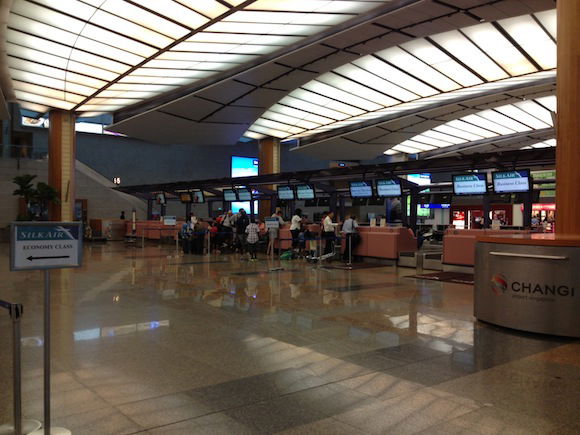 SilkAir check-in
At Changi Airport security is at the individual gates, so we only had to clear immigration before proceeding "airside."

Terminal airside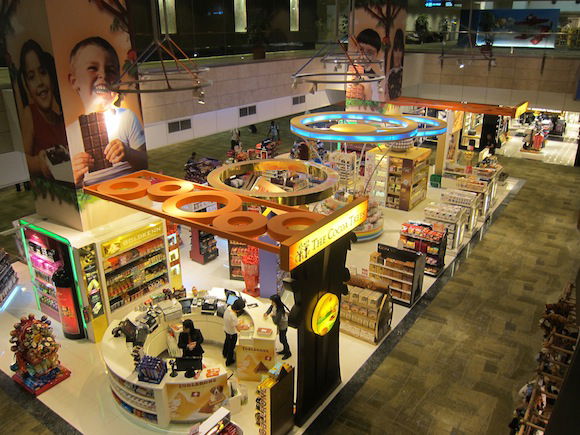 Airside duty free shopping
Once airside it was a short walk to the Silver Kris Lounge.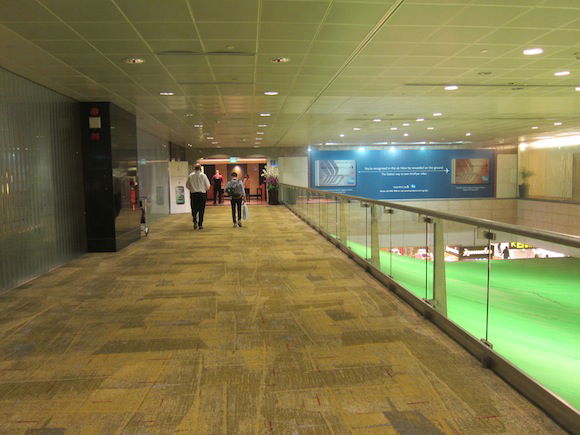 Walkway to Silver Kris Lounge
Before terminal three opened, this Silver Kris Lounge was their main one, and I was never terribly impressed by it. Fortunately they have renovated it since the one in terminal three opened, so it's not half bad, though I still always go to the terminal three Silver Kris Lounge when possible. There are also no shortage of options available if you have a credit card with lounge access in Singapore!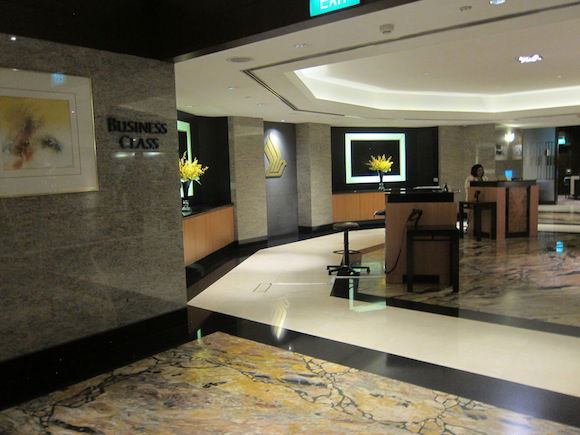 Silver Kris Lounge entrance
The lounge is spacious though dark due to a lack of natural light, though it has plenty of seating. That being said it was a relative zoo given that mornings are pretty busy at Changi due to the flights arriving from Europe and elsewhere.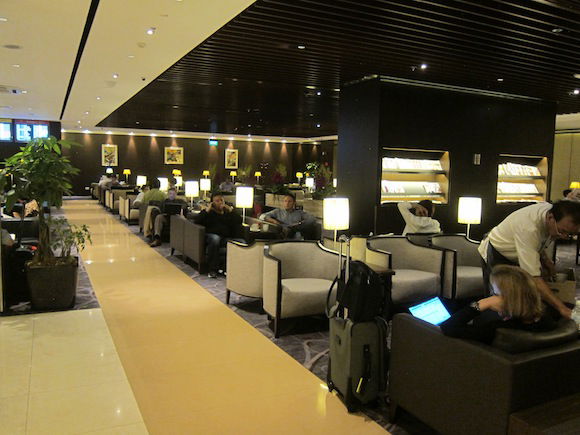 Lounge seating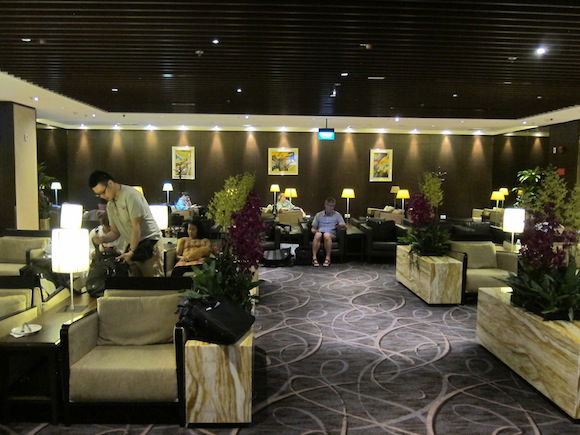 Lounge seating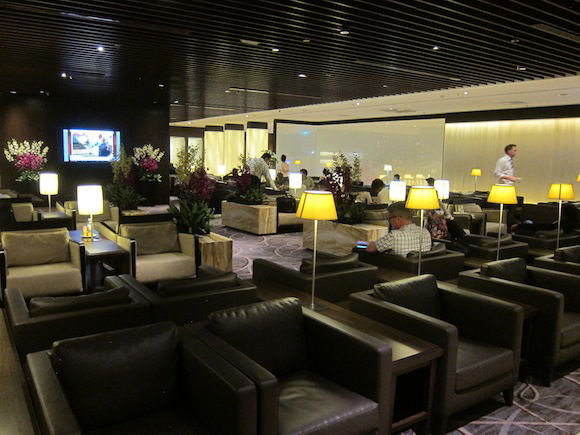 Lounge seating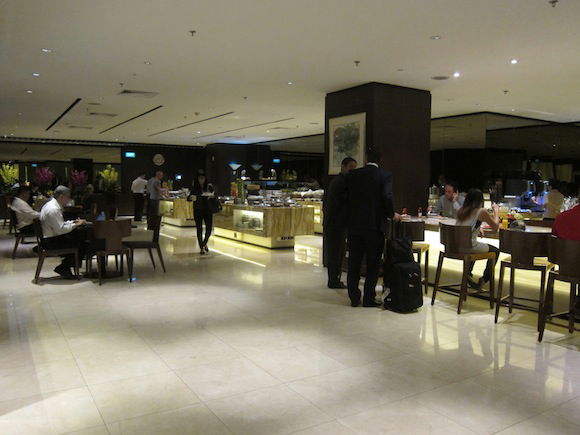 Lounge seating
There's also a small business center with desktop computers and workstations.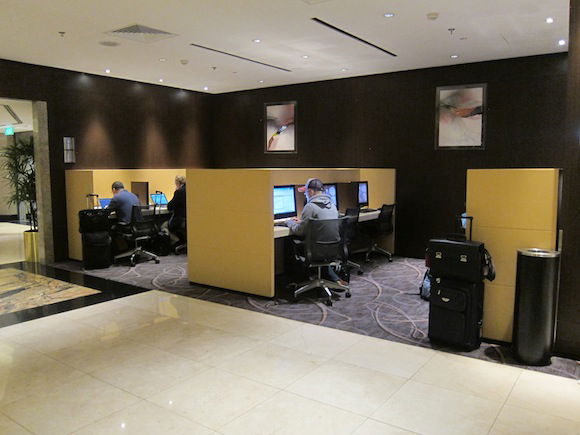 Business center
We had breakfast at the hotel so didn't partake in the food spread, though there was a decent selection of muesli, fruit, croissants, muffins, pastries, cheese, finger sandwiches, and hot dishes.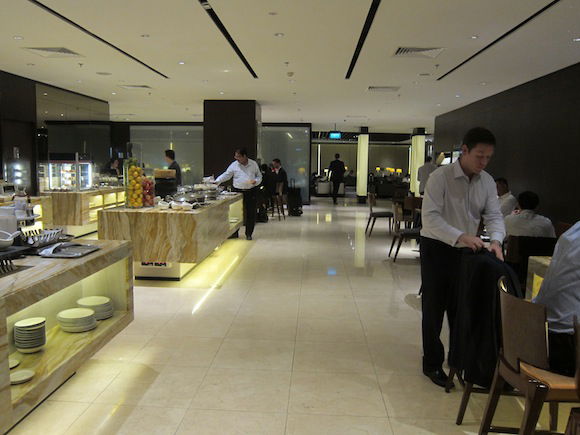 Lounge dining area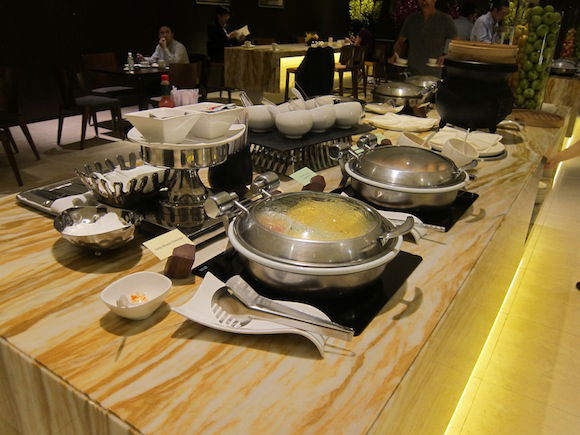 Buffet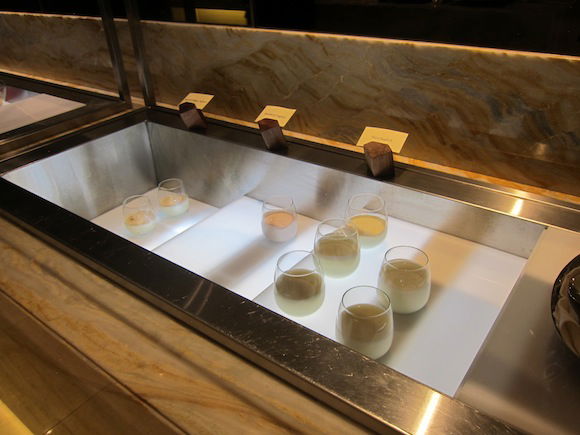 Buffet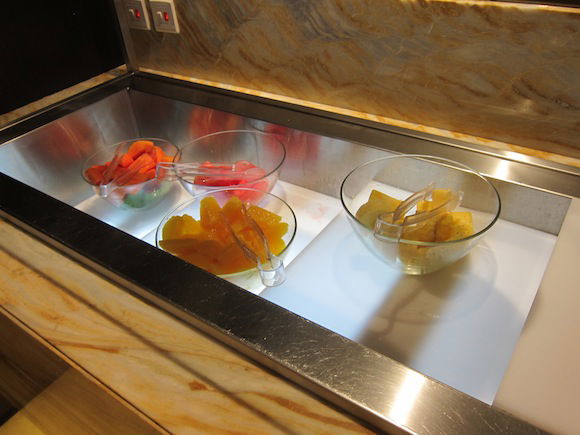 Buffet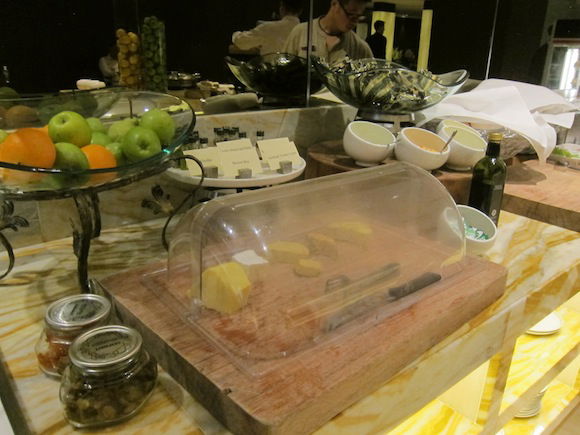 Buffet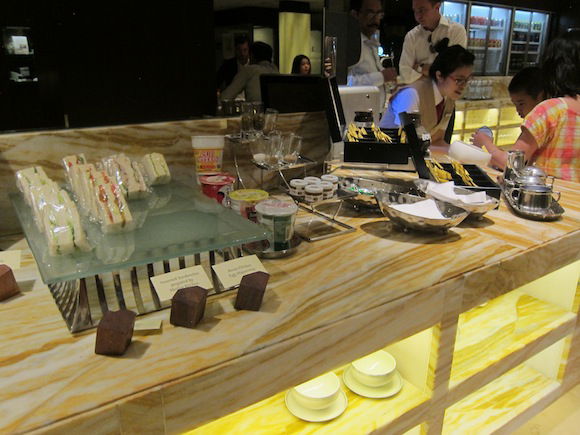 Buffet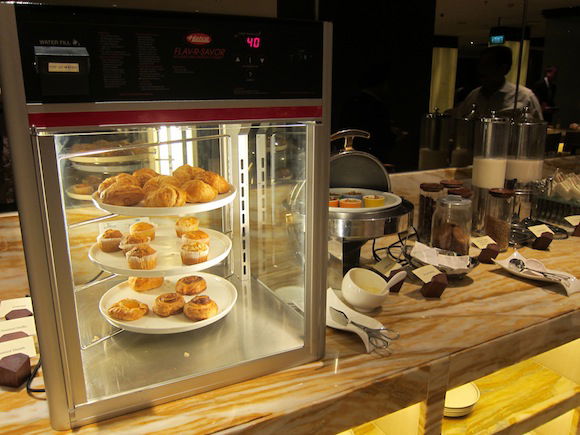 Buffet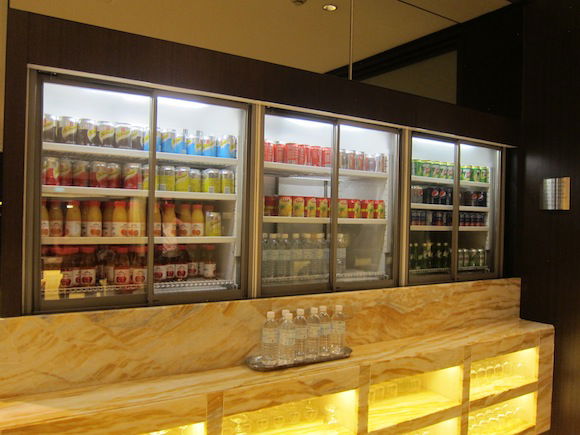 Drink selection
The Wi-Fi in the lounge was on the slow side though not excruciatingly so.
At around 8:20AM we left the lounge for our departure gate, E7, which was about a 10-minute walk away.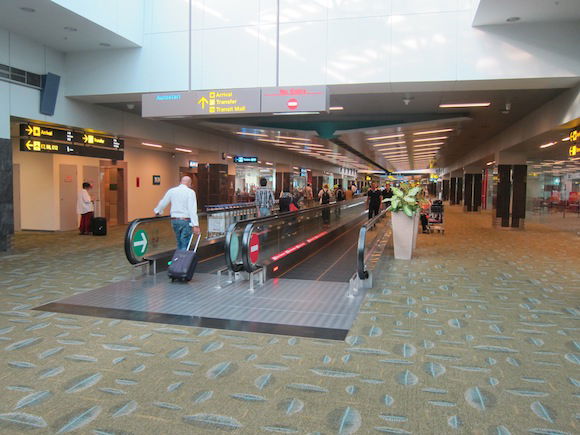 Walkway to gate
Unfortunately the security checkpoint there was shared with a few gates, so the queue was fairly long. We still managed to clear right as boarding began at around 8:45AM.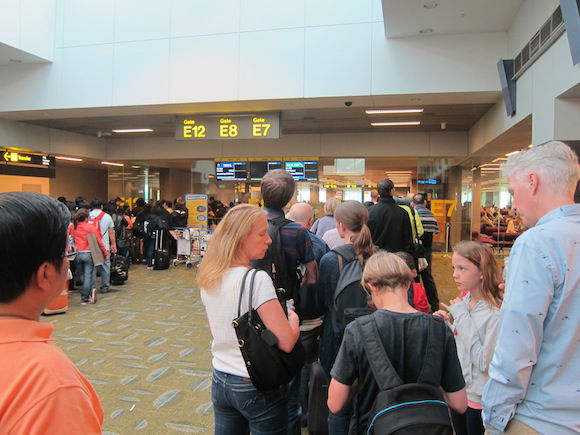 Security queue for departure gate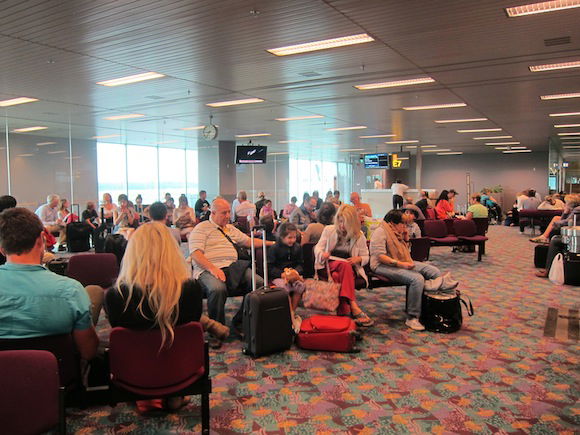 Departure gate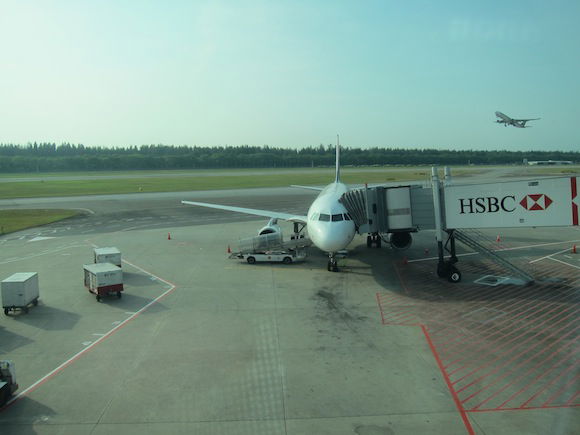 A319 taking us to Koh Samui