---
My stay in Singapore happened to be over a weekend, so the logical option on the hotel front was to book the InterContinental using an expiring buy one get one free weekend night certificate.
I ended up booking a shophouse club room for 385SGD (~$310USD), expecting that would get me a two category upgrade to an executive suite. With the second night free and all the Royal Ambassador benefits I'd get (late check-out, free internet, free minibar, etc.), it seemed like a steal at $150USD per night.
I took a taxi from the airport to the hotel upon arrival from Frankfurt, which took about 20 minutes.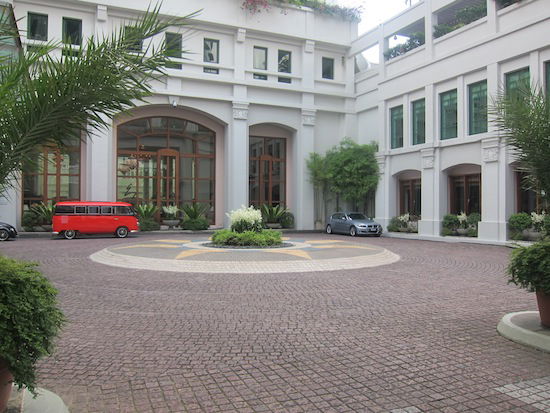 Hotel exterior
Upon arrival I proceeded to the Ambassador check-in desk, where the agent promptly processed my check-in and offered me a money clip as a welcome gift.
She informed me I had been upgraded to a shophouse suite. While that's only a one category upgrade, I wasn't about to argue given that I was traveling alone so wasn't all that concerned about how big of a suite I had, let alone the fact that I was using a buy one get one free weekend night certificate.
I do love the design of the lobby, which I think is one of the most beautiful yet classic designs out there.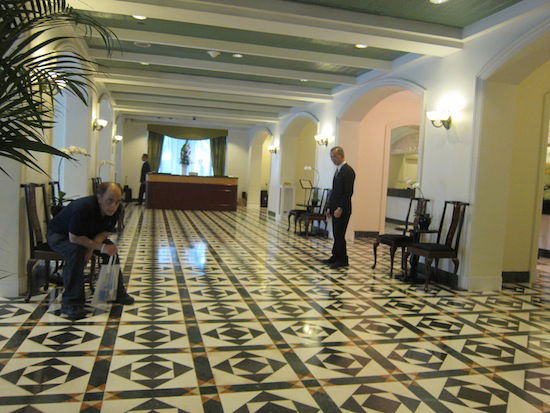 Lobby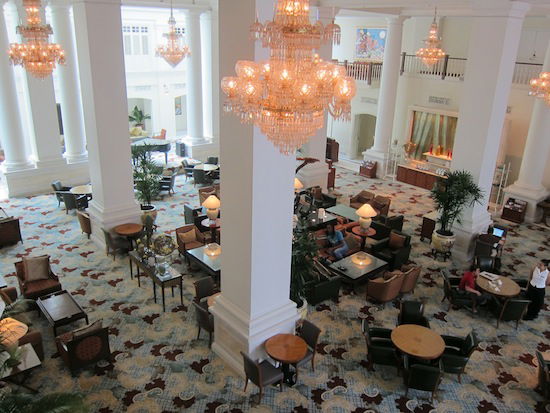 Lobby lounge
The doorman walked me to my room, 254, in the shophouse wing of the hotel. While the hotel has over 400 rooms, they have a small shophouse wing which basically overlooks an indoor shopping mall. Some people love it, some people hate it, and I'm kind of indifferent towards it.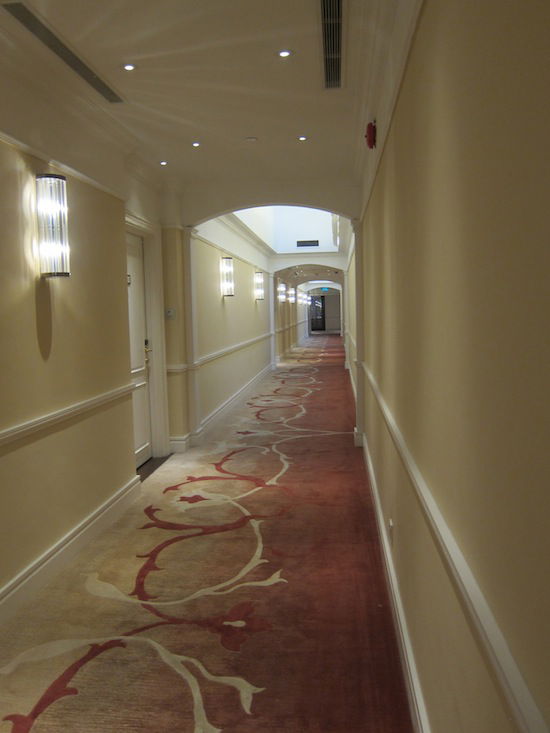 Shophouse wing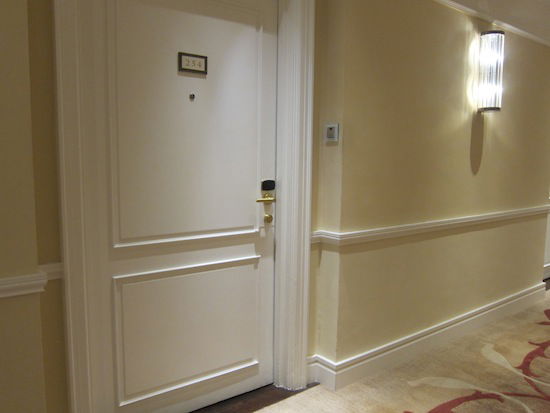 My room
The entryway of the suite led to both the bathroom and the living room, and was also where the minibar was.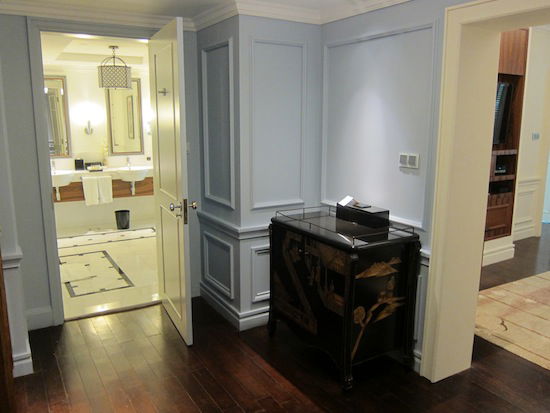 Entryway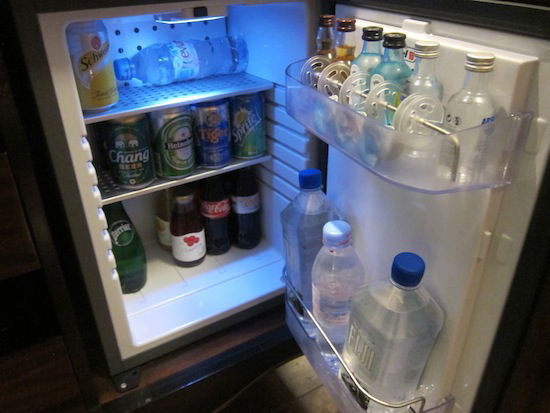 Minibar
In the living room was a couch facing a flat screen TV as well as a desk.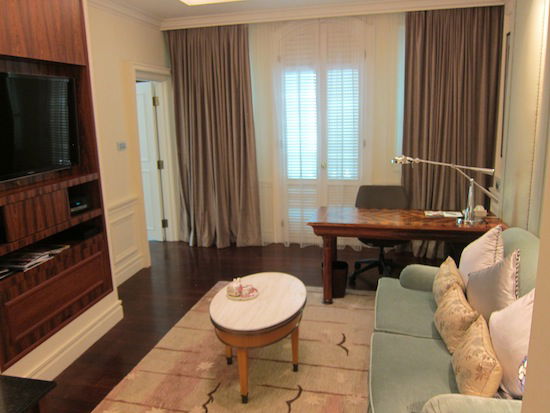 Living room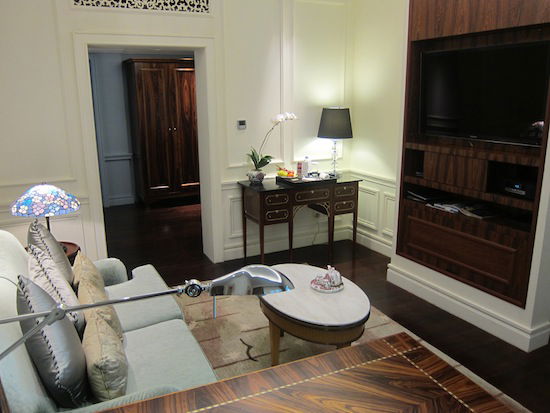 Living room
There was also a further welcome amenity consisting of fruit, water, and chocolate.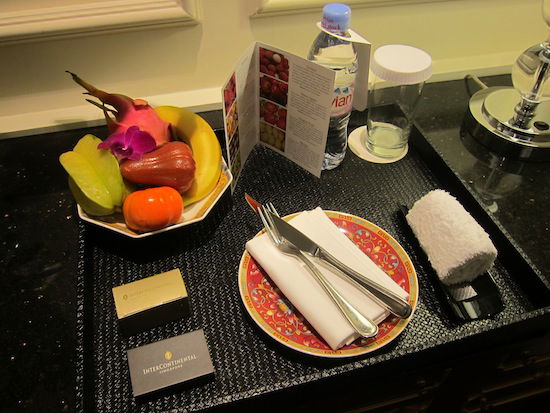 Welcome amenity
Beyond that was the shophouse balcony. I do wish the balcony was a bit bigger, but then again since it faces a pretty hot indoor mall, I'm not sure I'd spend that much time out there anyway.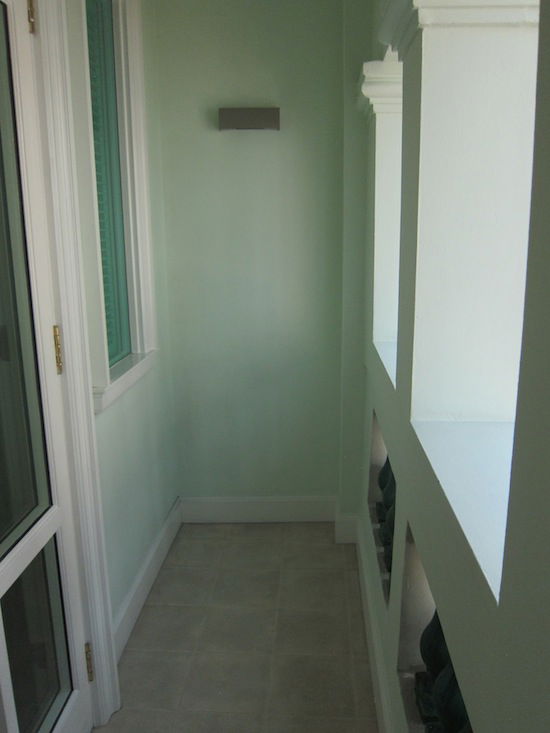 Balcony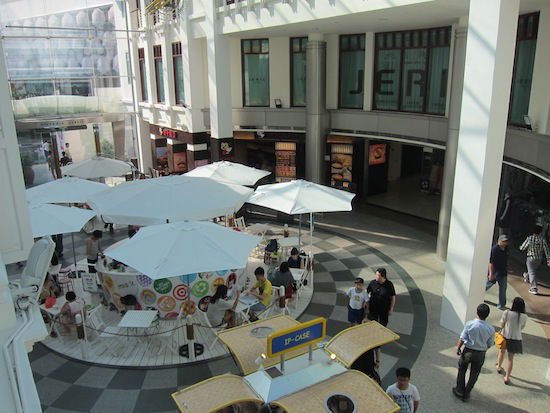 View from balcony
The living room led to the bedroom, which featured a king sized bed and a couple of chairs with ottomans.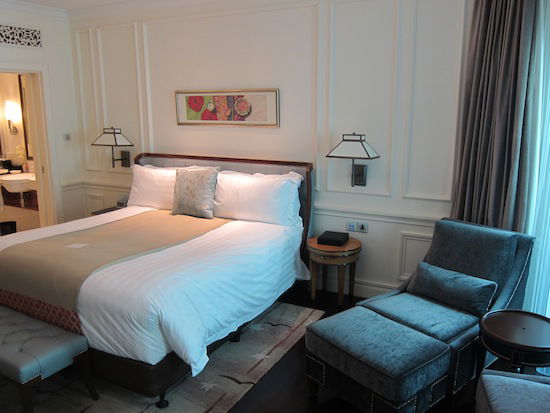 Bedroom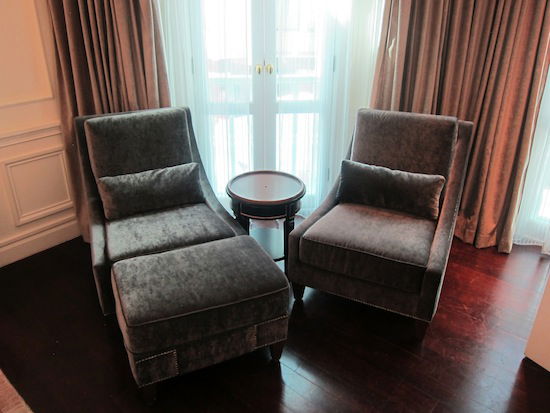 Seats
That led to the bathroom, which featured a tub, shower, double sinks, and toilet.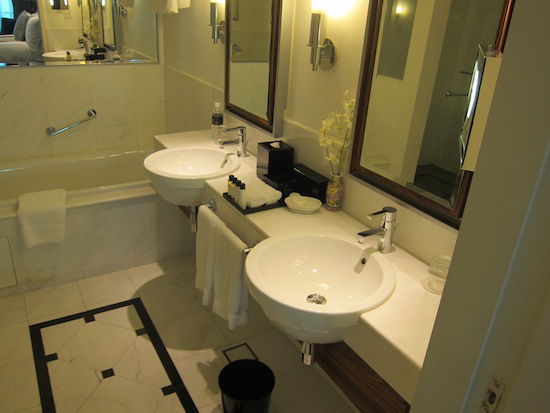 Bathroom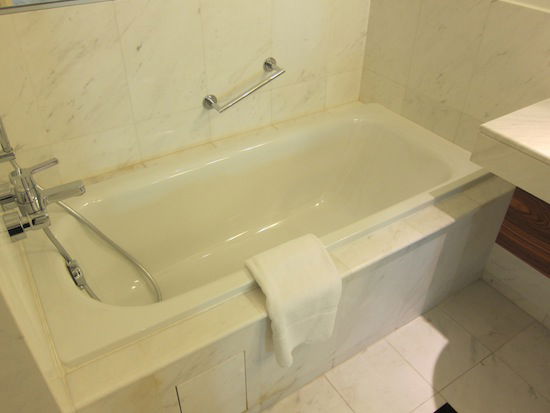 Tub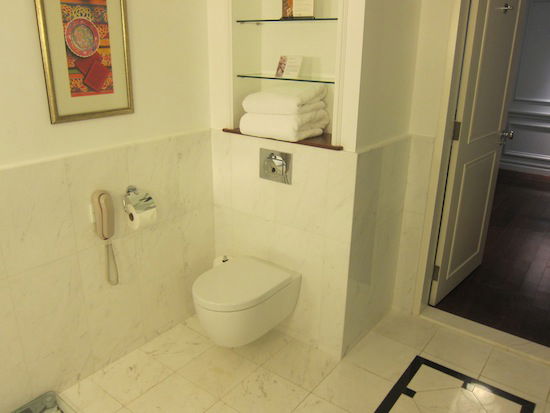 Toilet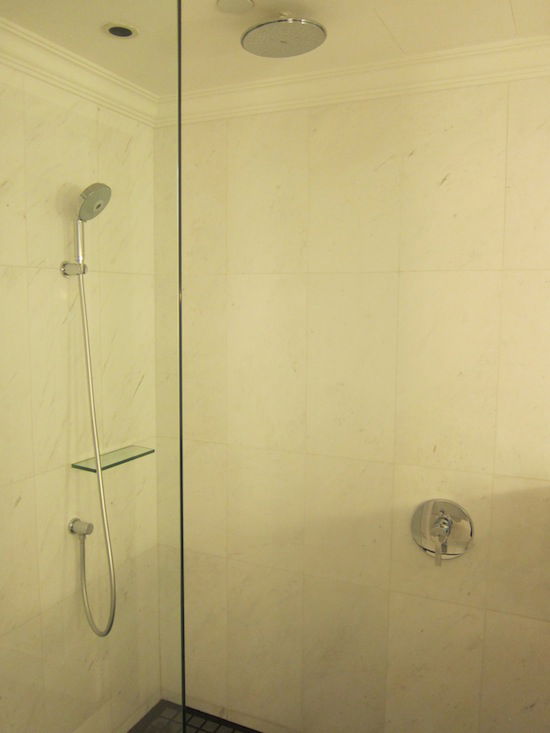 Shower
The toiletries were from "The White Company."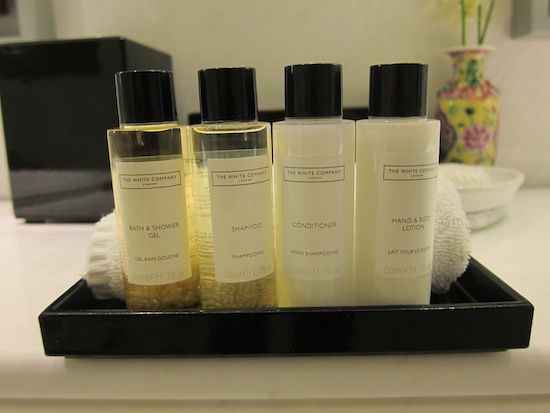 Toiletries
On the whole I think the room is classic without being worn, so I'm a fan.
There is a bit of noise from the shophouse even with the doors closed, which is why some prefer a room in the main building.
The club lounge, which I had access to, was located just down the hall from my room. I visited the first evening after landing just to check out the offerings (they serve appetizers from 5:30PM to 7:30PM), and frankly was shocked by how crowded it was.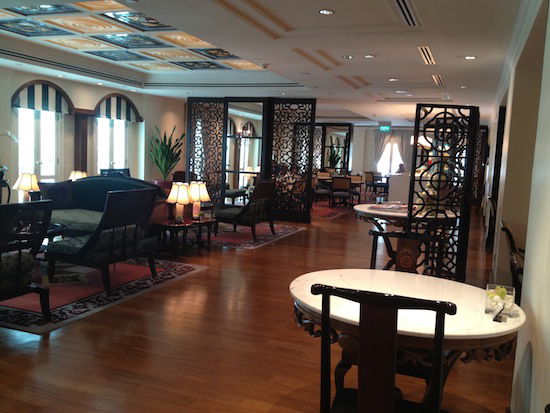 Club InterContinental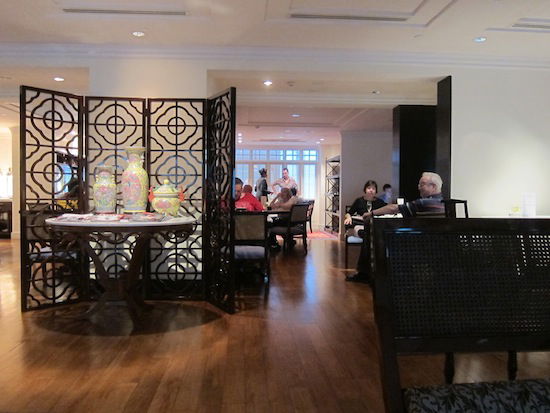 Club InterContinental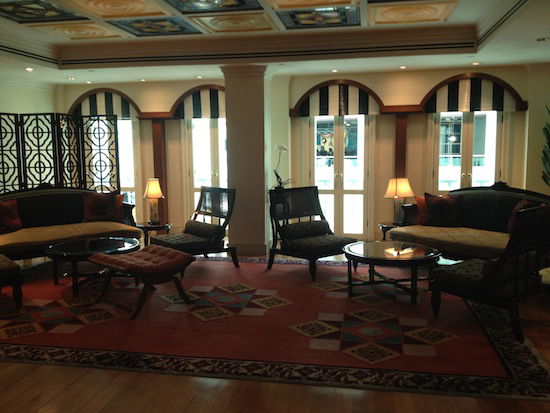 Club InterContinental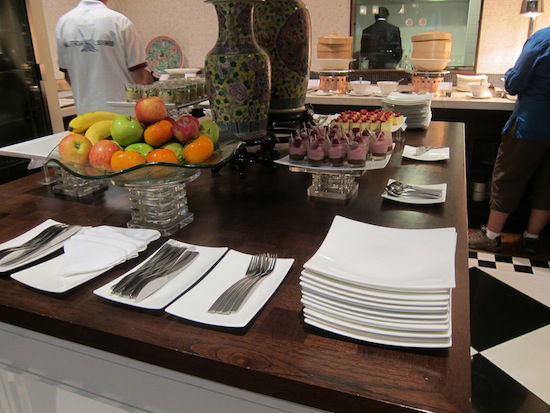 Evening spread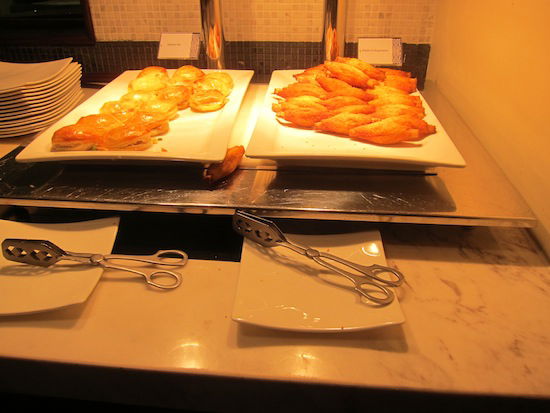 Evening spread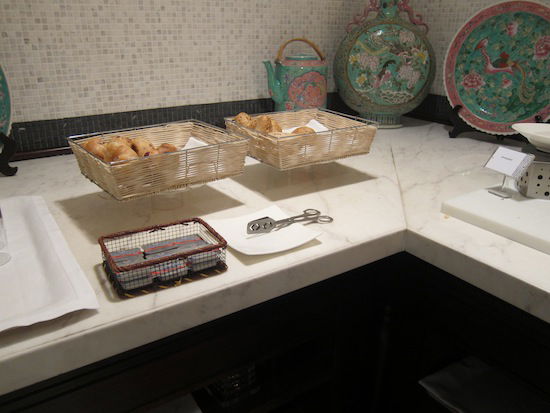 Evening spread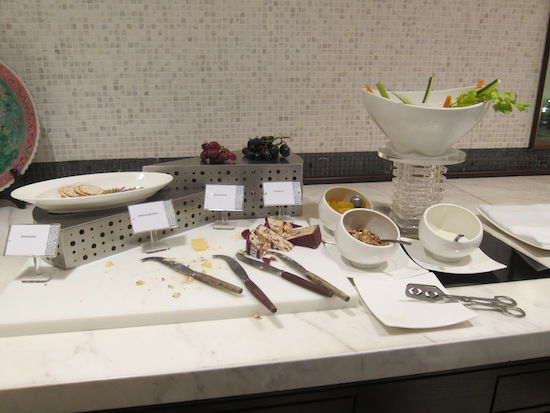 Evening spread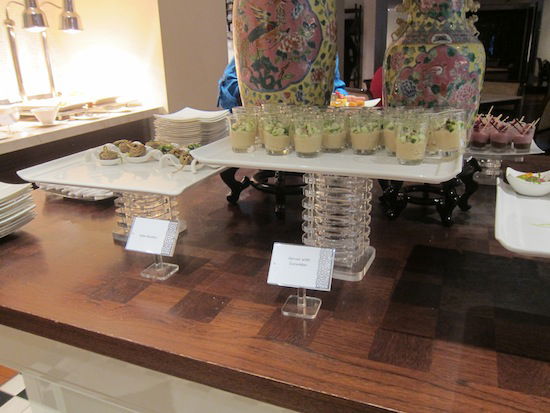 Evening spread
The lounge is massive, but despite that every last seat was taken. People had their feet on the furniture barefoot, and it was about as loud as a live sporting event.
For me club lounges aren't just about eating as much as humanly possible in a short period of time, but rather a nice place to get some work done on my laptop in a different environment than the room.
The lounge was so full, though, that I left right away. I really have to wonder what the deal is, since access isn't cheap at 90SGD per night.
Fortunately as a club guest you can have breakfast in the hotel's restaurant, Olive Tree. The spread was extensive, though not quite as impressive as those at the St. Regis Bangkok or Le Meridien Bangkok.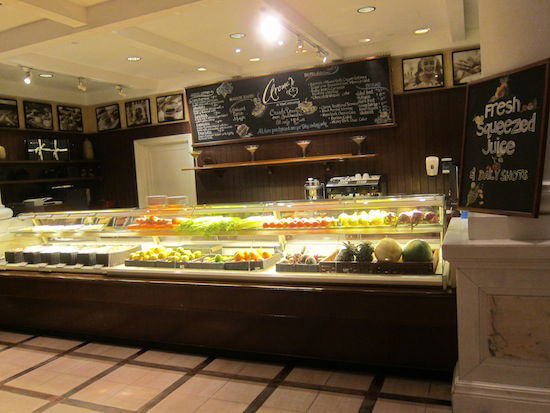 Olive Tree entrance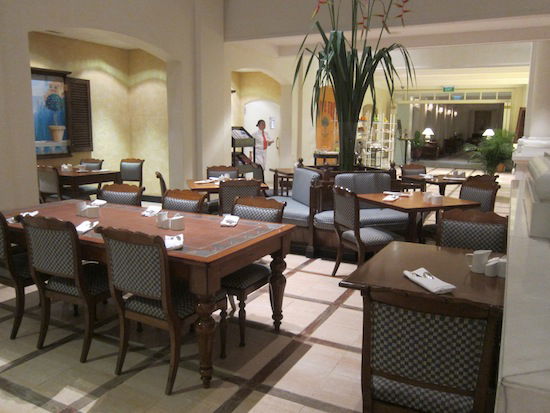 Restaurant seating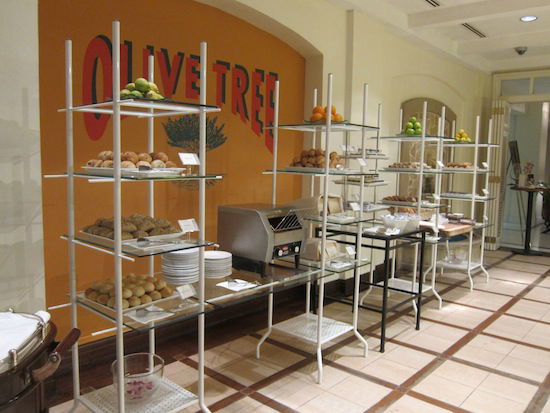 Breakfast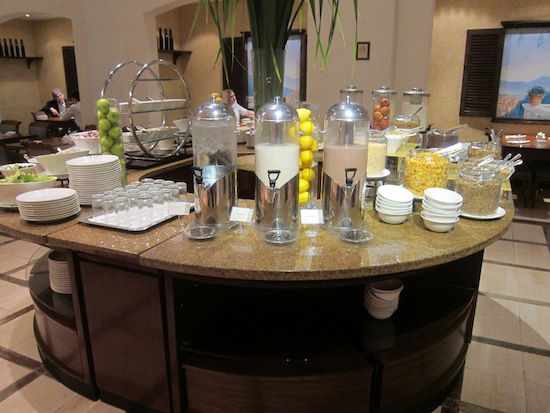 Breakfast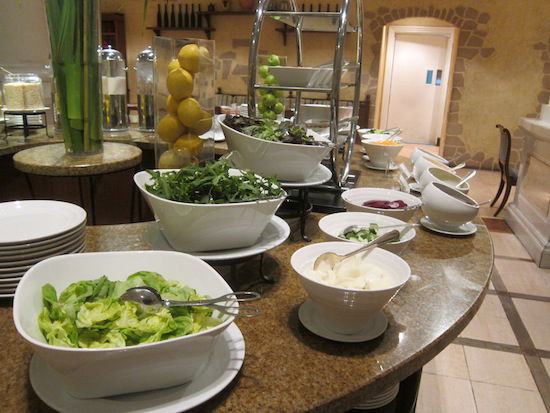 Breakfast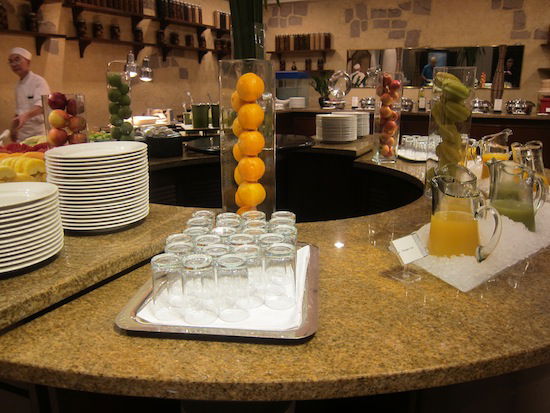 Breakfast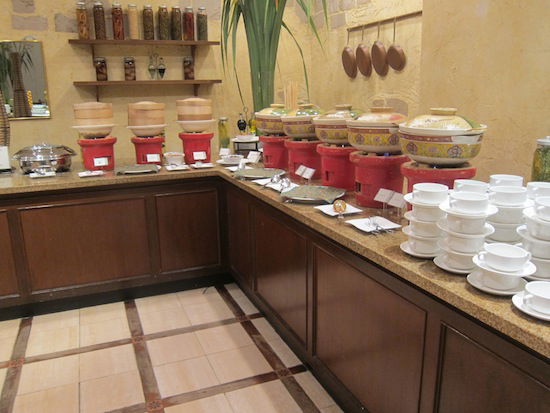 Breakfast
The club lounge also serves afternoon tea, which I found to be the most "relaxing" service of the day, since the lounge wasn't as crowded during that time. They had finger sandwiches, cake, scones with jam and clotted cream, etc.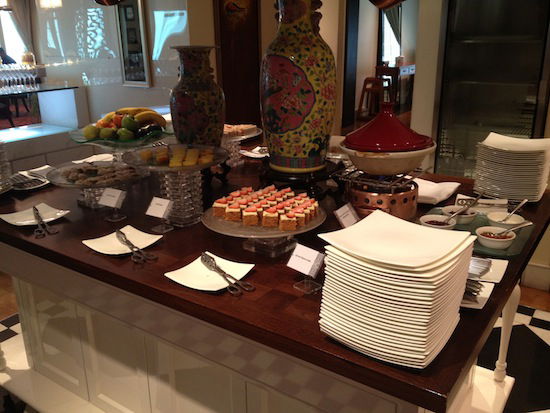 Afternoon tea spread
Given what I paid and that I used a buy one get one free weekend night certificate, I'd say I got a great value. That being said, Singapore has quite a few good hotels, so I'd probably try a different one next time just for variety.