---
I shared my frustration with the Singapore hotel market in this post. Basically I find a majority of Singapore chain hotels to be past their prime and not only a poor value in cash, but an even worse value on points.
In the end I decided to book one night at the Conrad hotel using Hiltons "points AND money" reward option, which made this hotel 20,000 points plus $110USD per night. I thought that was a fairly good value, especially given the alternatives.
I took a taxi from Changi Airport in the early afternoon, which cost under $20USD and took about 25 minutes. At the door I was welcomed by the bellman and escorted to check-in.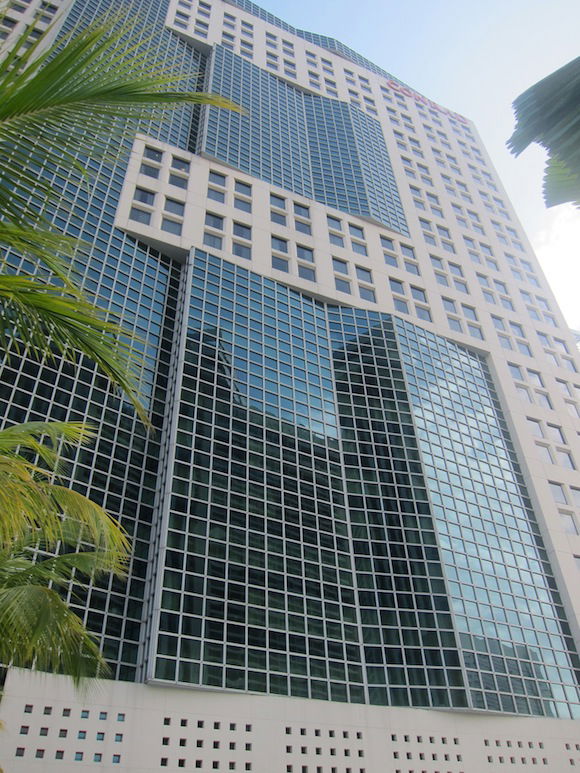 Hotel exterior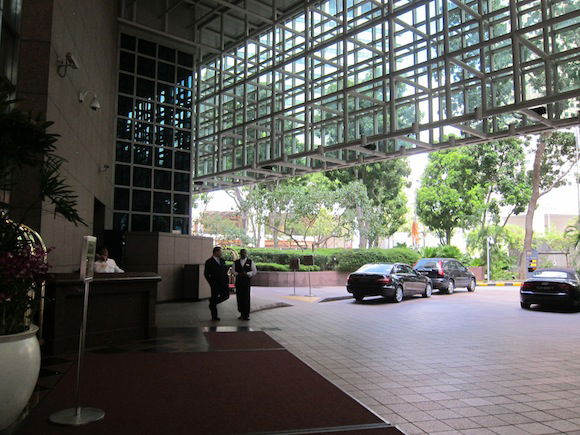 Hotel entrance
The lobby of the hotel was impressive, with high ceilings and a "grand" feel to it.
There was no queue at check-in, and the process was fairly quick. My Hilton Honors Gold status was noted and I was escorted to my room. I've still yet to figure out the purpose of being escorted to rooms. Surely everyone can figure out how to get there on their own, and unless it's a super-high tech room, there's not a whole lot of explaining that needs to be done.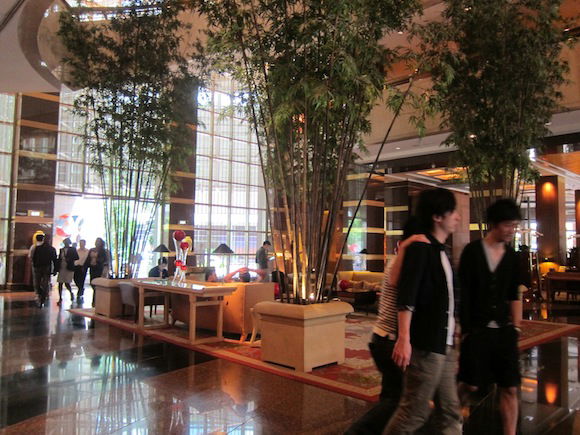 Lobby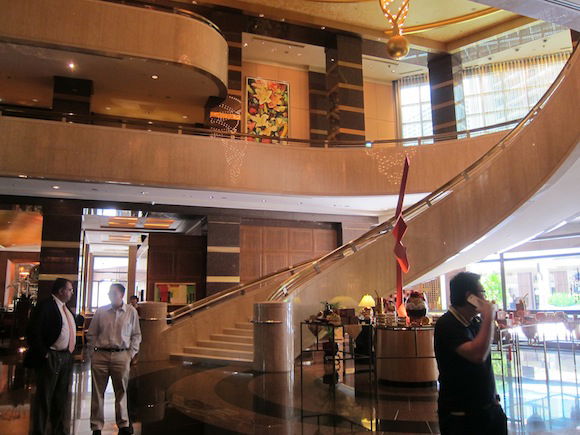 Lobby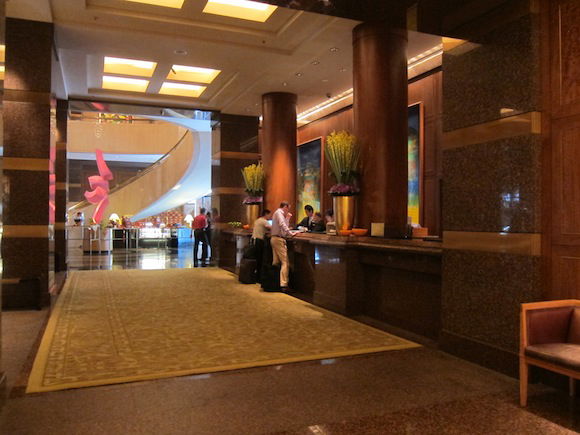 Lobby
I was assigned room 1017, a king non-smoking room on the 10th floor.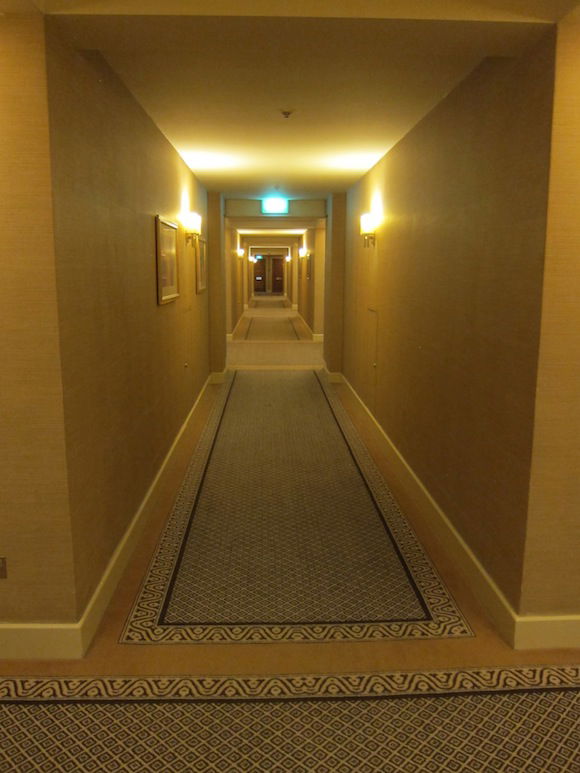 Hallway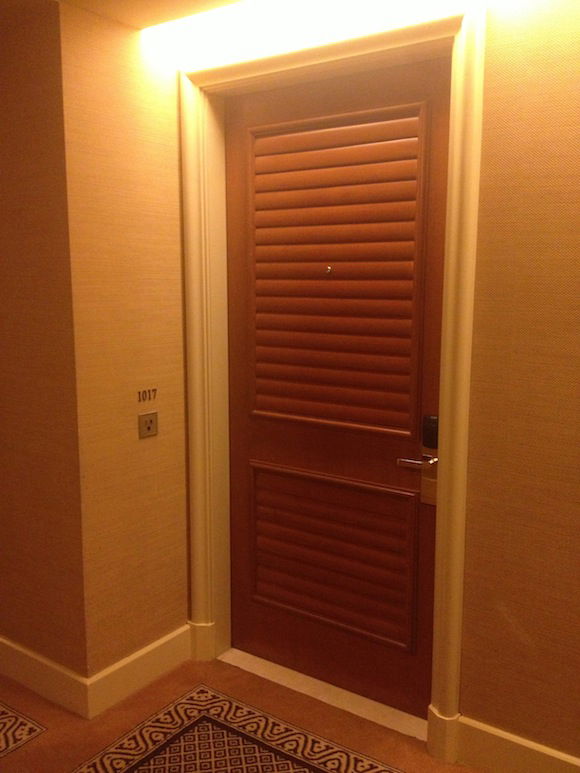 Room door
As the agent showed me the room I opened the welcome letter, which noted I had been upgraded to the "business floor," which included $20SGD laundry credit, a shoe shining service, etc. I asked if it was also possible to get executive lounge access, and she noted that I could choose between the business floor amenities and executive lounge access. I of course went with the latter, so she returned to the front desk to update my key cards to reflect that, and brought them back to my room within a few minutes.
The room itself was quite nice. It was comfortably furnished without being shabby or modern.
There was a firm king bed, desk, and comfortable chair near the TV.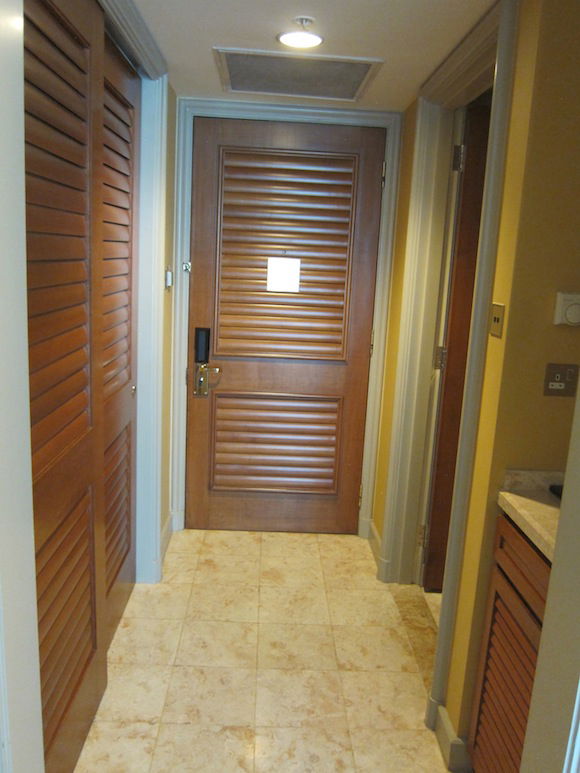 Room entrance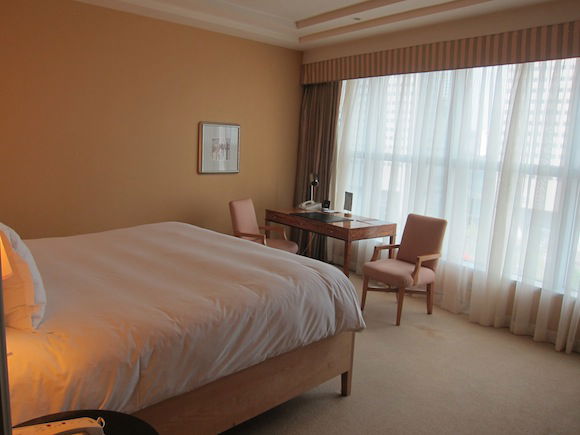 Bed and desk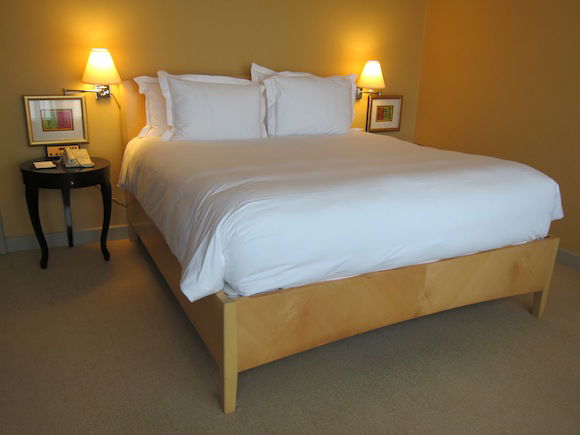 Bed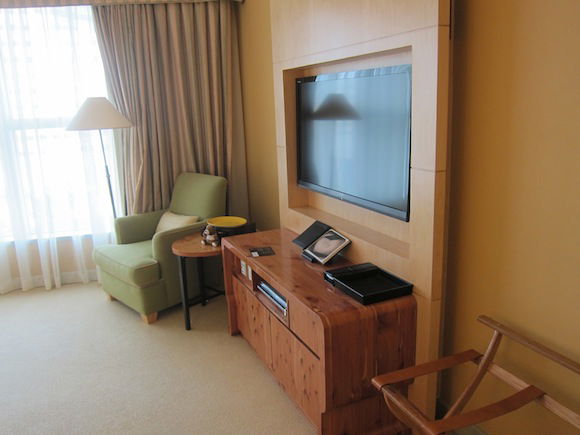 Chair and TV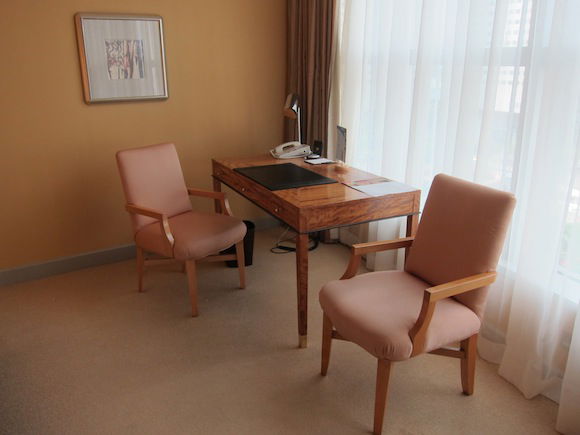 Desk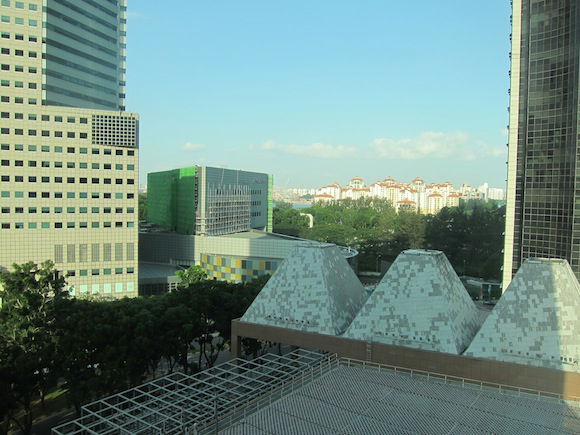 View from room

View from room
On the table was a Conrad bear, which I enjoy collecting.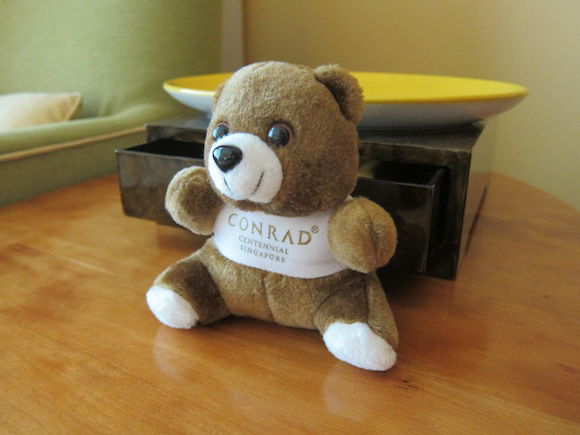 Conrad bear
The bathroom was great, with a tub, shower, sink, and toilet. Near the bathtub was a Conrad duck, which I also swiped to add to my bathtub duck collection at home (which is made up mostly of characters from the Lufthansa First Class Terminal in Frankfurt).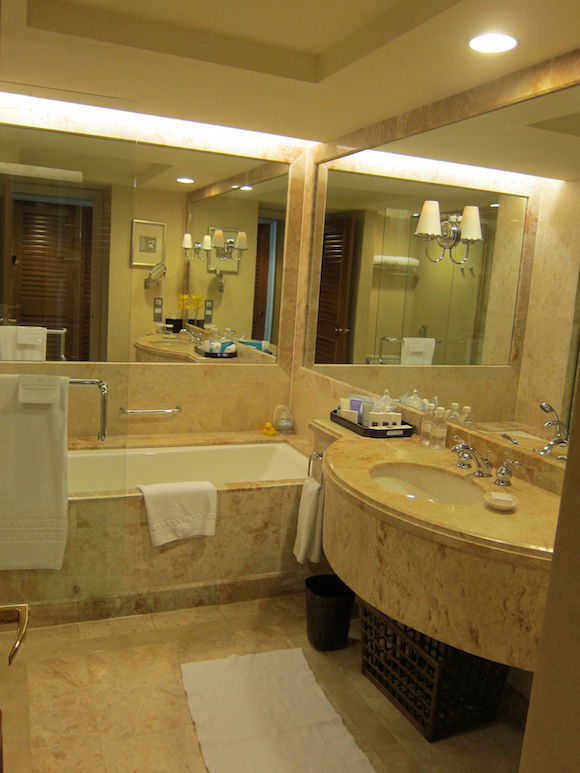 Bathroom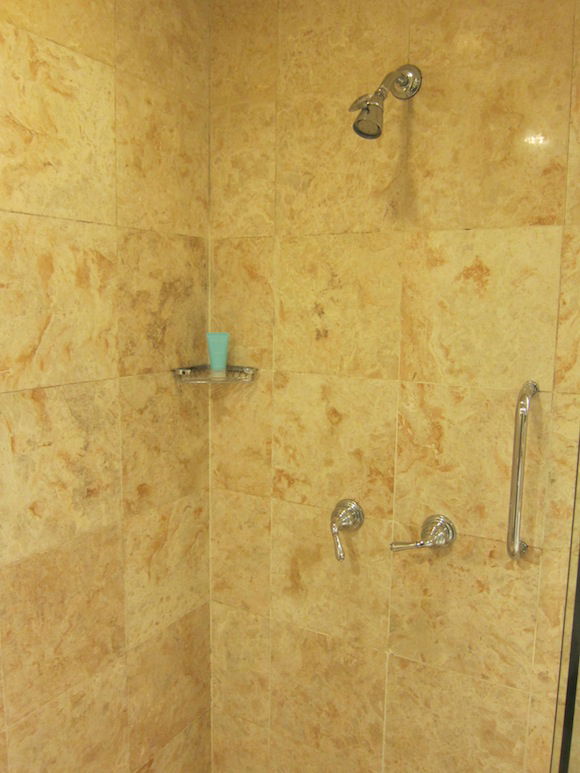 Shower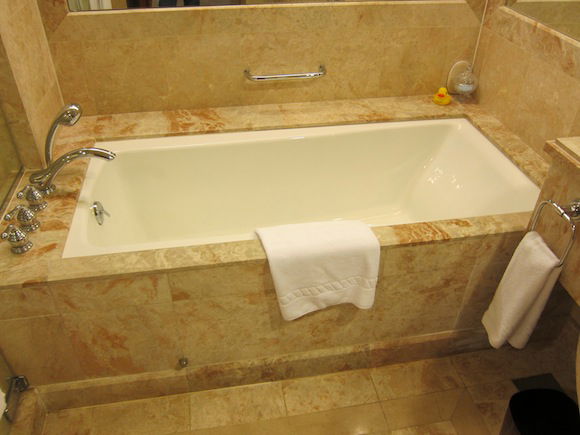 Bathtub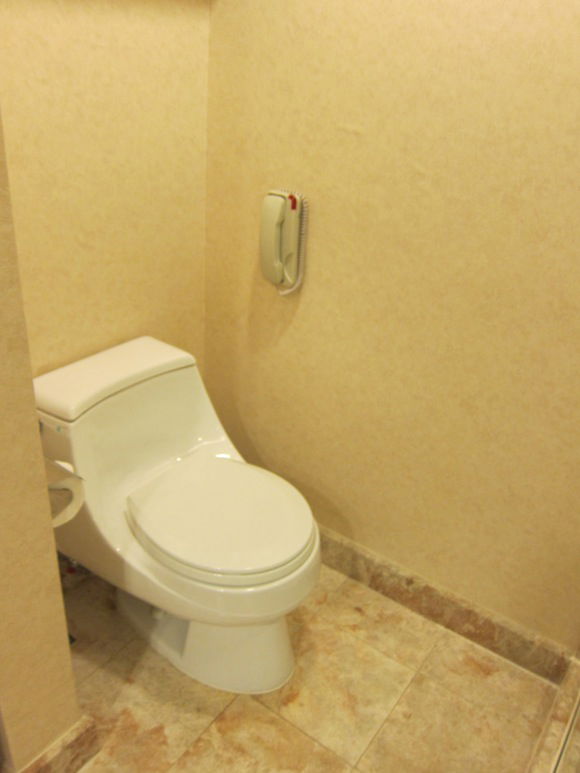 Toilet
The Wi-Fi speed was reasonably good in the room. Nothing like what I have at home, but much better than I've found at many hotels in Asia. On the down side the room did have a bit of a musty odor. Nothing unbearable, but it was definitely present.
The club lounge was located on the 31st floor, and served cocktails and appetizers from 5:30PM till 8PM. I wasn't hungry in the least since I was still full from 21 hours of flying, though I did sit up there for a bit to get some work done with some drinks.
The lounge is a decent size with several rooms to make it feel smaller. It was crowded during the happy hour, though the attendants were on top of things and service was always prompt.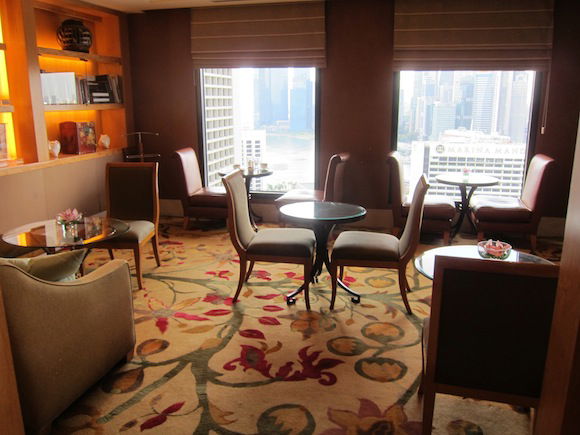 Club lounge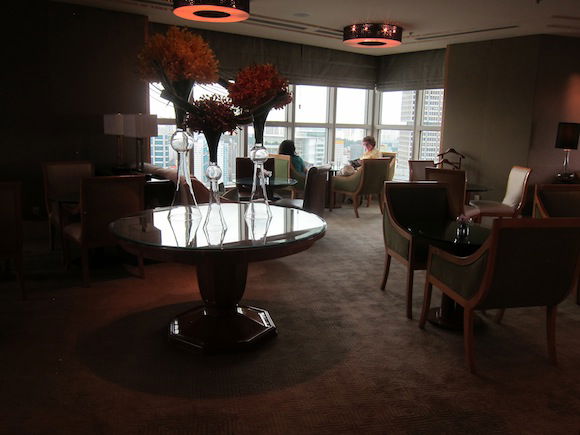 Club lounge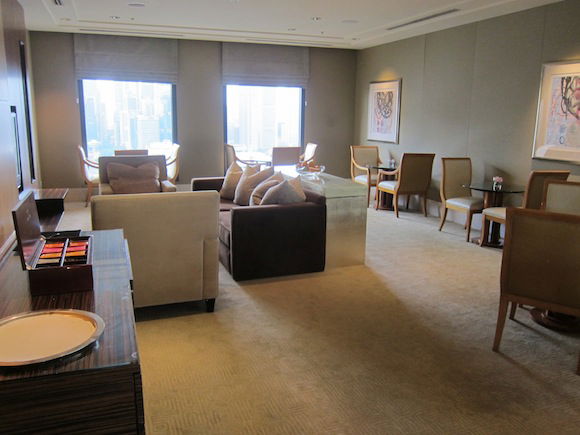 Club lounge
The actual buffet consisted of cheese, bread, a couple of hot options, and several tasting "spoons." The most impressive part was the dessert spread, which consisted of pralines, lady fingers, tiramisu, chocolate cream puffs, rhubarb crumble, and fruit.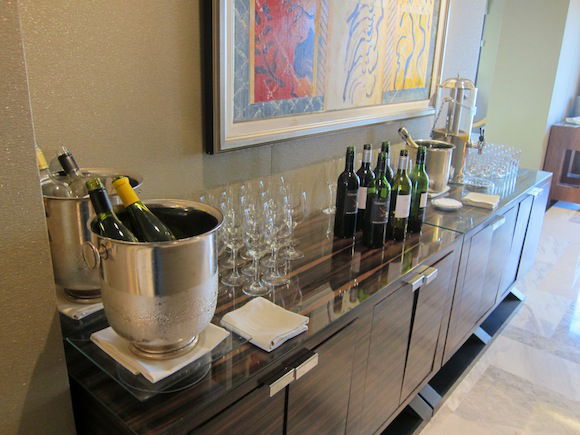 Evening spread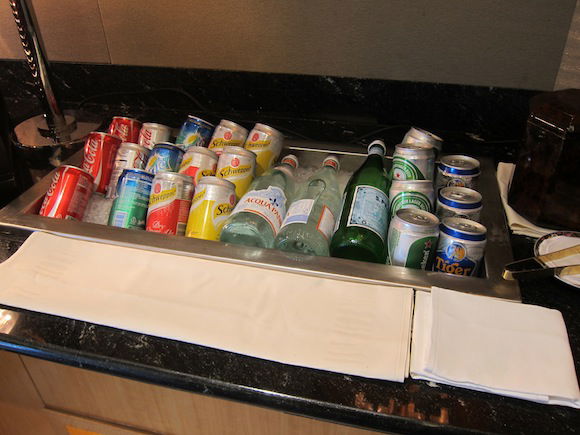 Evening spread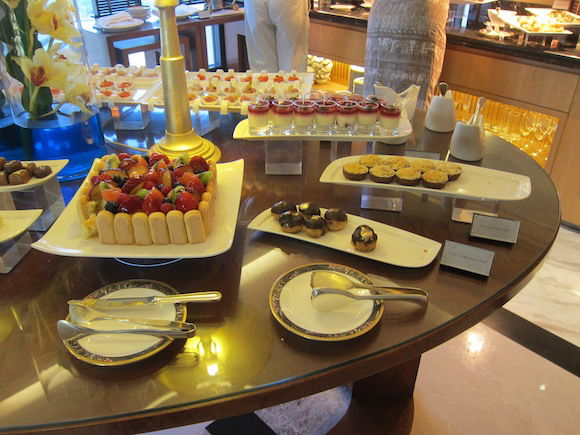 Evening spread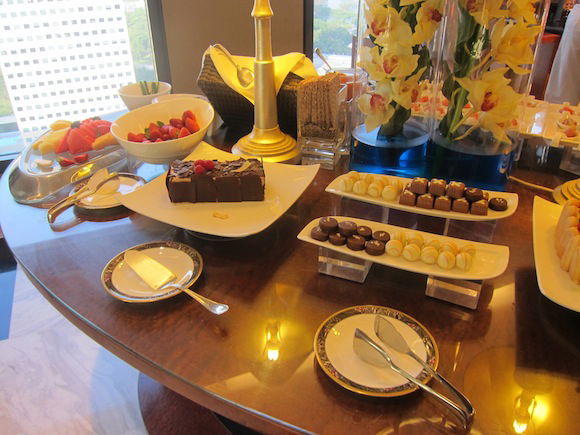 Evening spread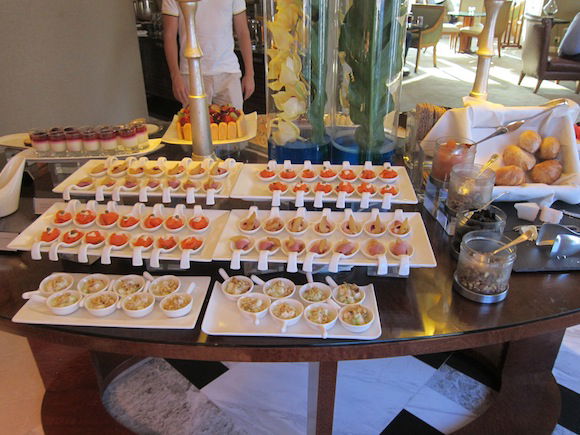 Evening spread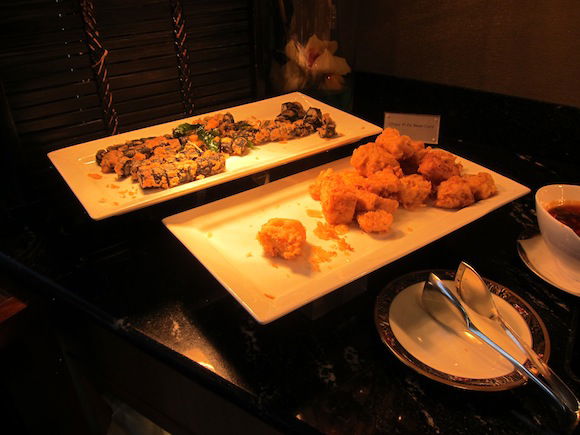 Evening spread
On the whole it was an impressive lounge, especially considering that access is free for Honors Gold and Diamond members.
In the morning I had the choice between breakfast in the lounge (served from 6AM till 10:30AM), breakfast at Oscar's (also served from 6AM till 10:30AM), or in-room continental breakfast. I decided to check out breakfast at the restaurant, which boasted a fantastic spread.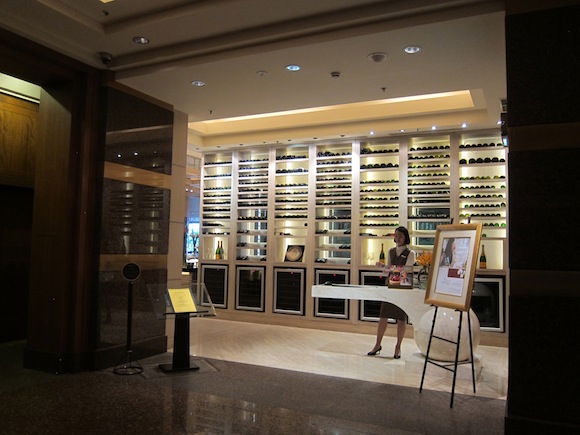 Oscar's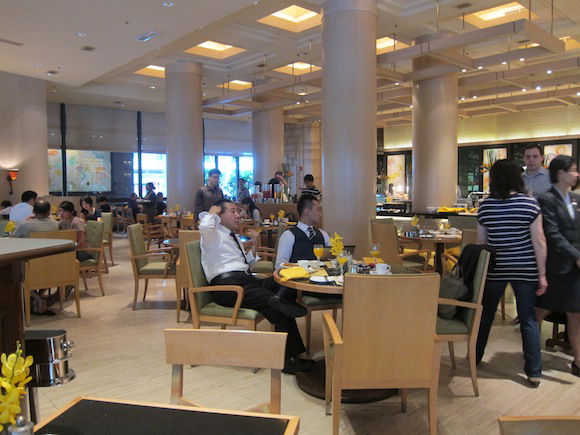 Oscar's
It wasn't as outrageously awesome as the spread at the St. Regis Abu Dhabi or Le Meridien Bangkok, though it was definitely one of the better spreads I've seen.
They had every western option imaginable, several Asian options, and an ice cream sundae bar. You heard me right, an ice cream sundae bar for breakfast. That alone makes this hotel worth returning to!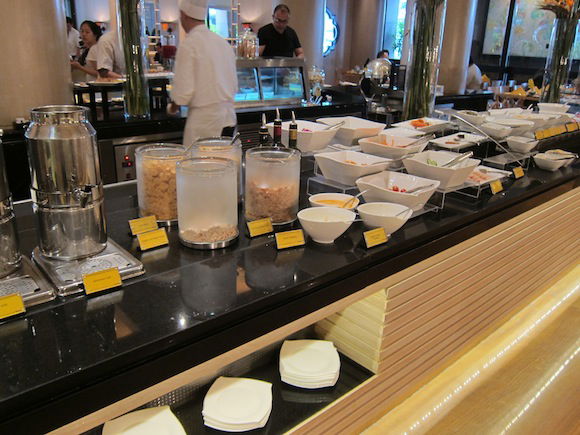 Breakfast spread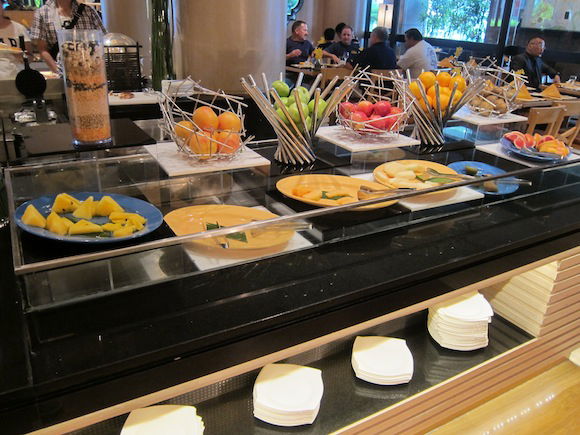 Breakfast spread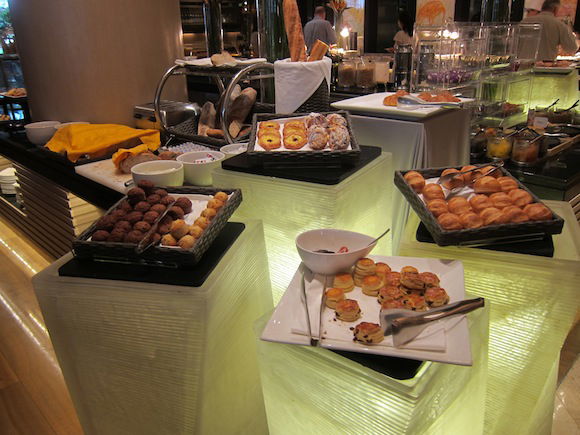 Breakfast spread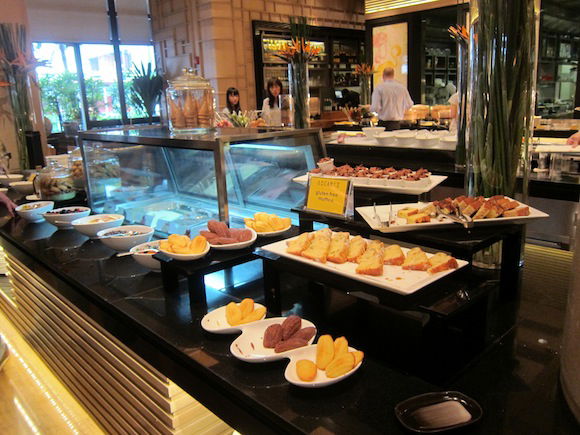 Breakfast spread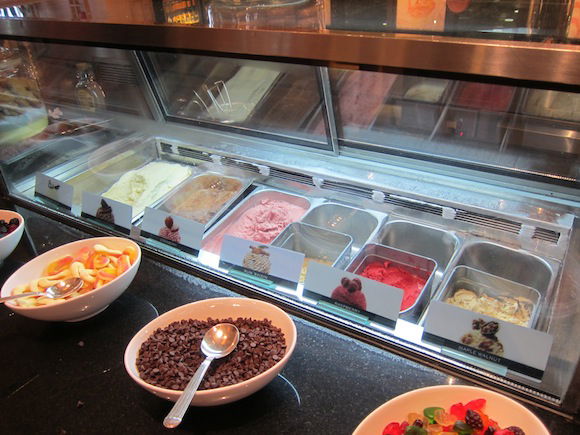 Breakfast spread
And while I didn't use the other facilities, the hotel does have a large pool on the 4th floor, and also a 24/7 fitness center.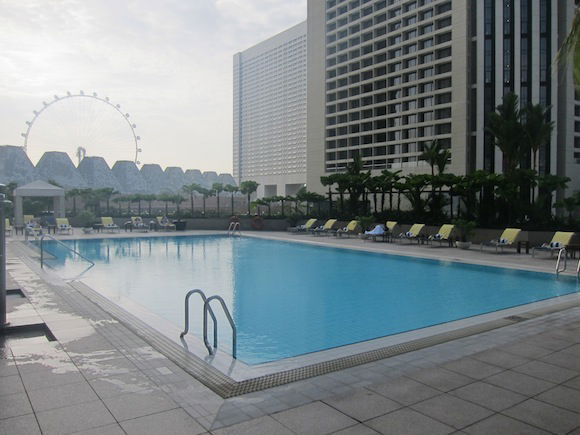 Pool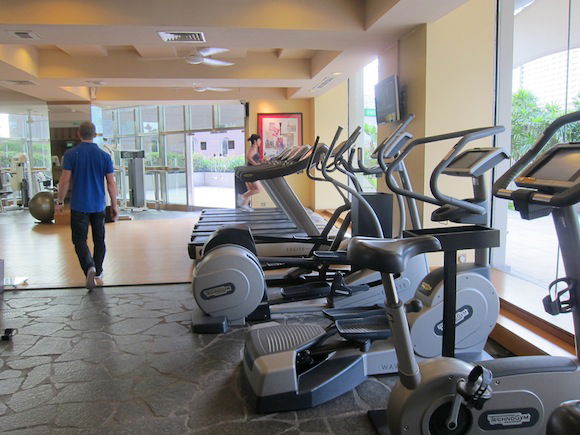 Gym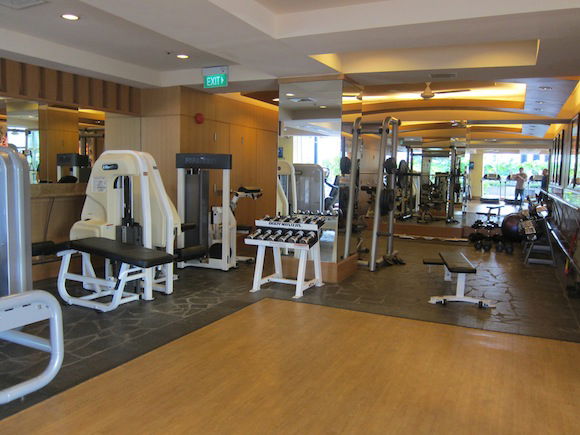 Gym
The Conrad actually exceeded my expectations, and is a great value in Singapore. I especially love the location of the hotel, as it's close to the waterfront, an area I far prefer over Orchard Road, for example (though I realize I'll get yelled at for that opinion).
I don't think this is an "aspirational" property by any stretch and I'd still like to try out the St. Regis, but I'd definitely return in a heartbeat if I got a good value.