As I mentioned in my previous installment, the Crowne Plaza Changi Airport is conveniently connected to Terminal 3. It was only a few minutes from immigration, so I got to the check-in counter by 1:30AM or so. Check-in was efficient, and within a minute or so I was given a room on the 7th floor. It's worth noting that I used 25,000 Priority Club points for this reservation, which was a great deal compared to the revenue rate of $400SGD (which, admittedly, is outrageous).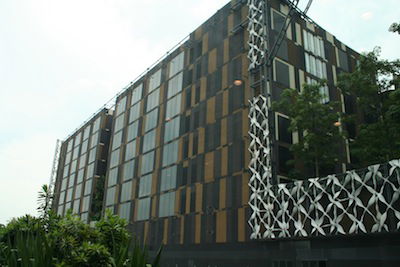 Hotel exterior
This is certainly one of the most funky airport hotels. The lobby is hard to describe, so just have a look at the pictures.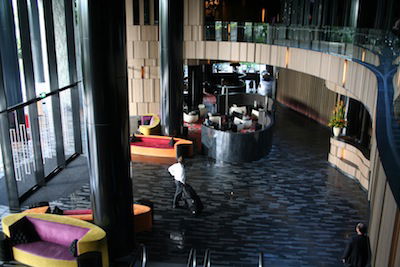 Lobby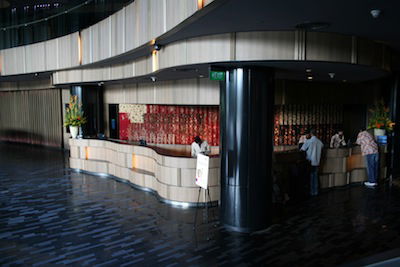 Lobby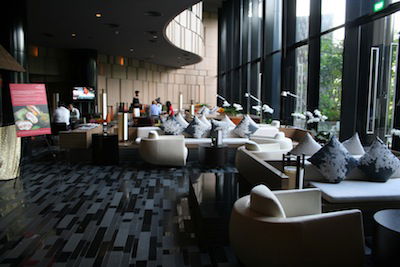 Lobby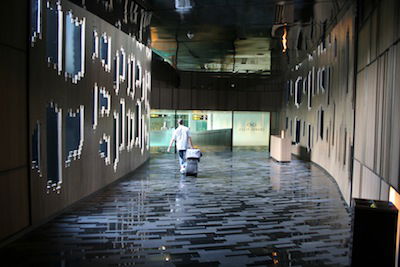 Hotel entrance from the airport

I took the elevator up to the 7th floor, where I was surprised to see that the halls leading to the rooms were actually outside. Usually that's a bad thing, and you'd think in Singapore it's a bad thing given the heat, but I actually kind of liked it.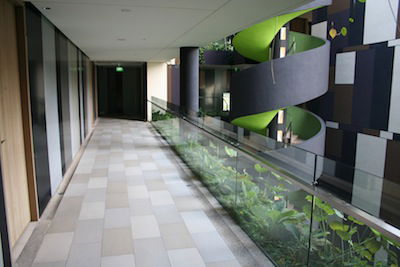 Exterior hallway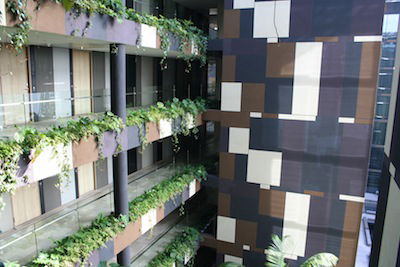 Outdoor corridor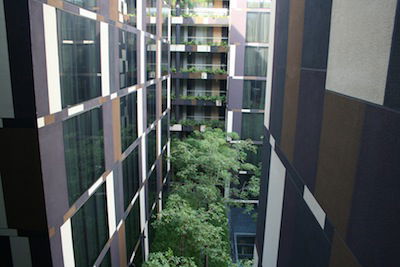 Courtyard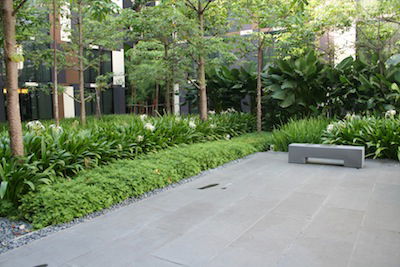 Courtyard
Everything is designed in such a funky way that I actually liked it. There were spiral staircases and plants growing everywhere. My room was right by the elevator, and was a decent size. I don't think I got an upgrade, but that was fine. The room was well designed, with a large screen TV, comfortable king size bed, and good size desk. The desk even had US power converters.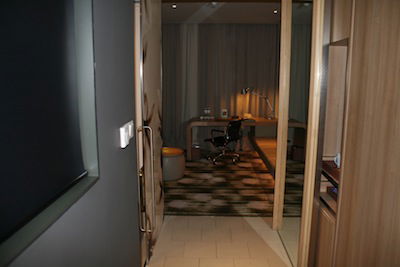 Entrance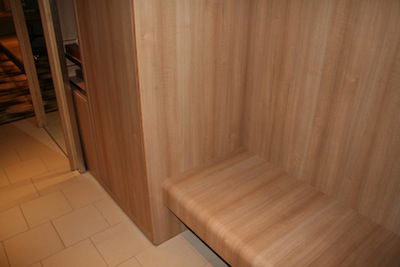 Bag storage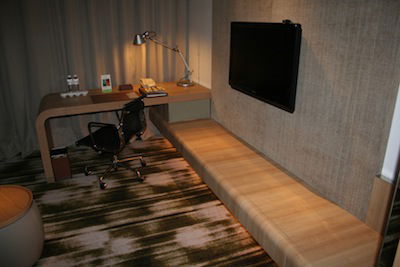 TV and desk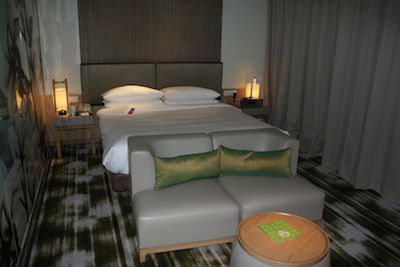 Bed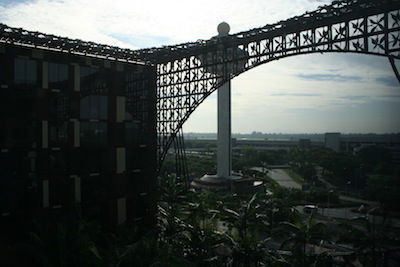 View from room
The bathroom was spacious with a separate shower and large tub.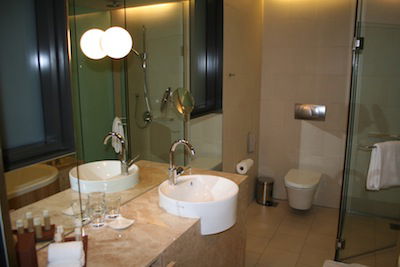 Bathroom

Bathtub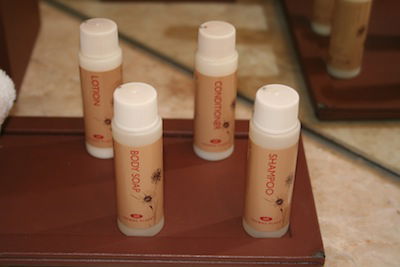 Amenities
On the desk was a welcome gift, consisting of some small chocolate pancake type thing and some candy.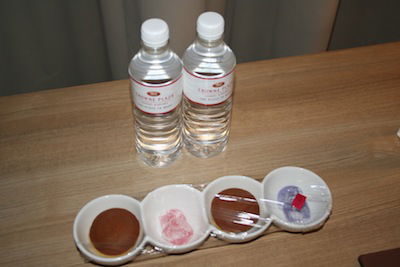 Platinum welcome gift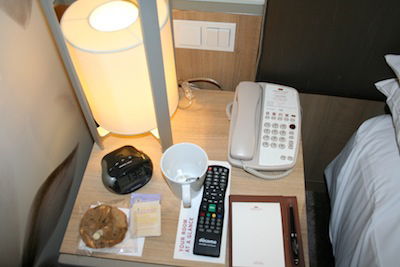 Nightstand and cookie
There was also a cookie on the nightstand. Not sure if everyone gets that or what, but it was delicious.
One gripe is the cost of internet, which is outrageous. This is rather frustrating since Changi airport has free Wi-Fi, so I ended up spending about an hour after the flight sitting on the floor at Changi airport to surf the web, since I wasn't about to pay $20USD+ per day for internet.
I figured I'd be tired and fall right asleep, but unfortunately jetlag caught up with me, so I didn't end up falling asleep till about 4AM. When I finally did I slept quite well.
The following morning I checked out the gym and pool, both of which were nice.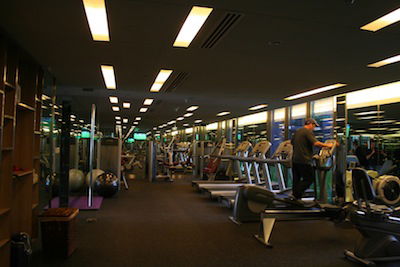 Gym
Overall this was probably the nicest airport hotel I've stayed at. It's fresh, modern, and incredibly practical. I guess the real question is what's the benefit of staying at a hotel near the airport, when cabs to downtown are quite cheap. It's not like this hotel is cheap – it's typically priced quite outrageously, actually. But given that I was using points and I really wanted to try out the hotel, I was happy I did.
It's my understanding that this hotel usually upgrades Platinum members to suites, but I was informed that the hotel was 100% full, which would explain the lack of an upgrade. But I'd probably give them another shot, if the circumstances were right.