---
We got to the airport shortly before 2PM for our 3:25PM departure.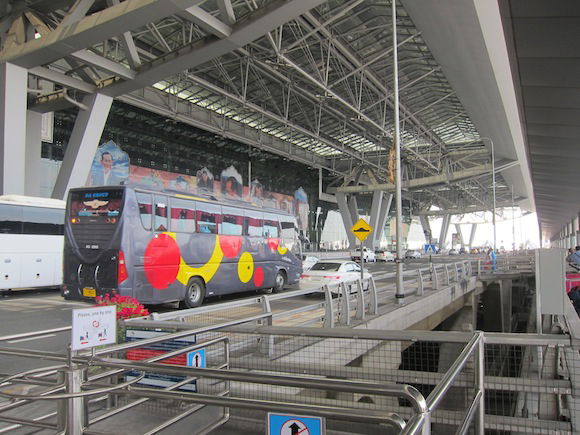 Airport exterior
While the Bangkok Airport terminal feels sterile and bland, it's impressive and airy nonetheless.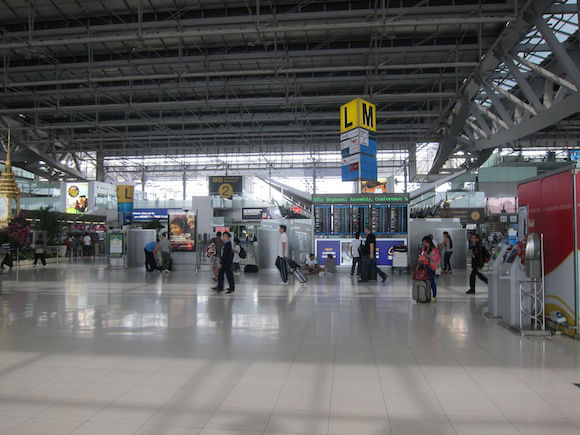 Check-in area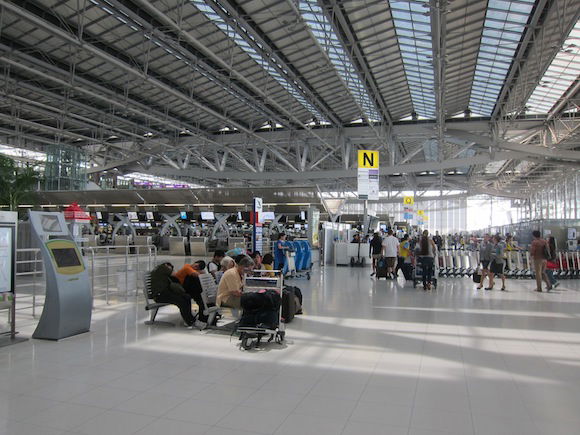 Check-in area
We quickly found Royal Jordanian check-in, which was located in row "Q."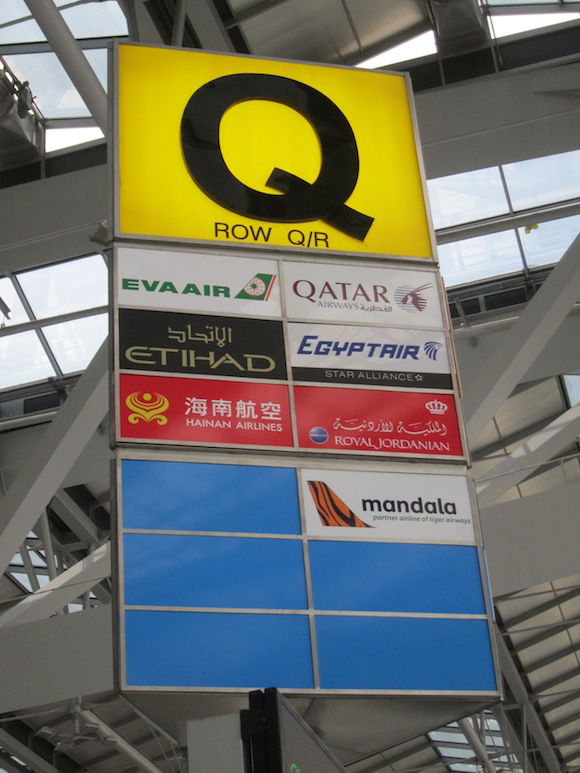 Royal Jordanian check-in
There was no wait at the business class counter, and the friendly Thai Airways contract worker processed our check-in and issued us fast track security passes and lounge passes for the Thai Airways Royal Silk Lounge, which is what Royal Jordanian uses in Bangkok. As a reminder, there are quite a few options available in Bangkok if you have a credit card with lounge access, and wouldn't otherwise be able to gain entry based on your boarding pass.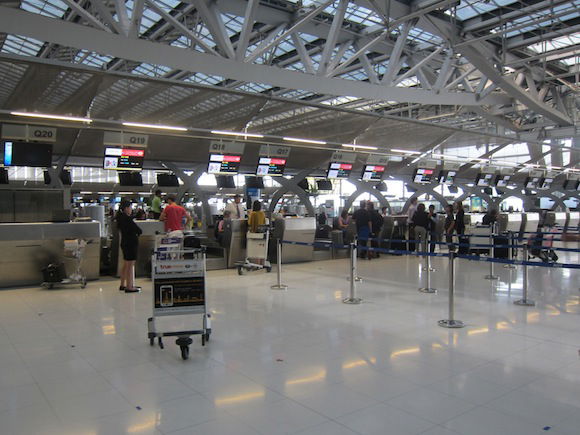 Business class check-in
We proceeded to the premium security and immigration lane, where there was only a very short queue. By 2:15PM we were through security and headed to the lounge.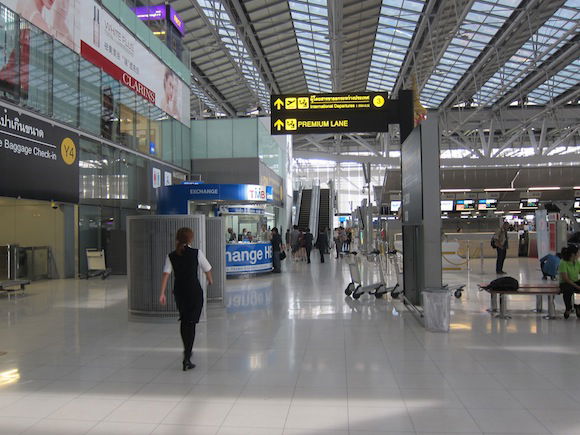 Walking to security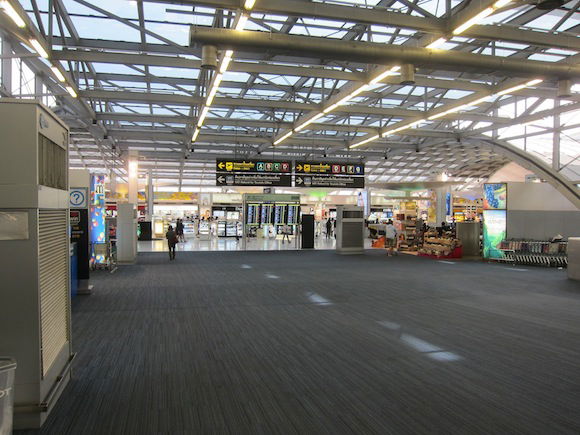 Airside
The lounge we were invited to was the concourse "E" Thai Royal Silk Lounge, which was maybe a 10 minute walk away.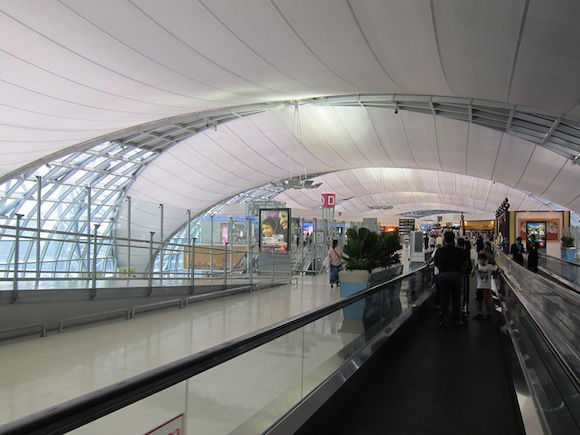 Airside
It required taking an escalator down to the lower level, where most of the lounges are located. Right across the way from the Royal Silk Lounge was the Royal Orchid Lounge — anyone know what the difference is, since they both seem to he business class lounges?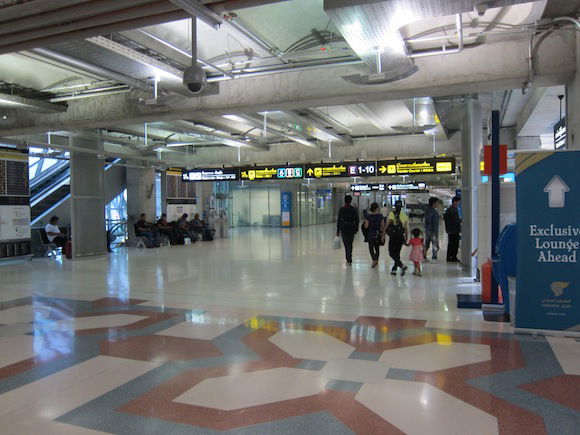 Concourse "E" lounges
Upon presenting our invitations we were welcomed into the lounge.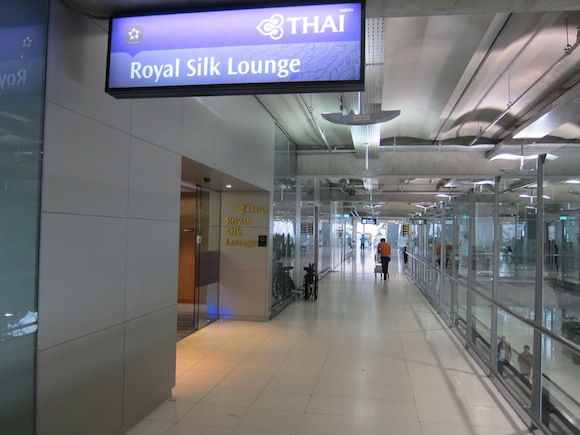 Royal Silk Lounge entrance
The lounge was pretty average, except for the fact that it was almost totally empty. As far as I'm concerned the most important attribute of a business class lounge is that it's a quiet place to work, and in that regard this place was awesome. It featured plenty of seating, to the point that we almost had the place to ourselves.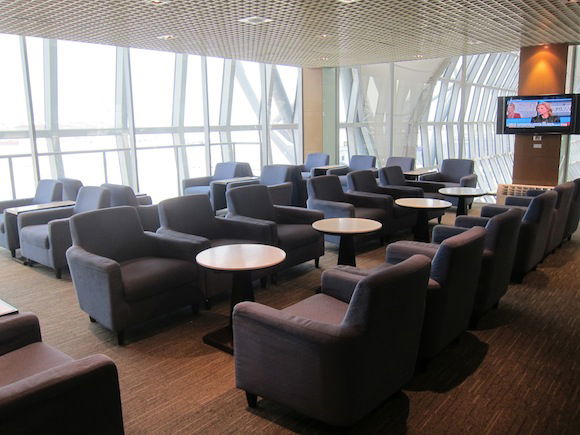 Lounge seating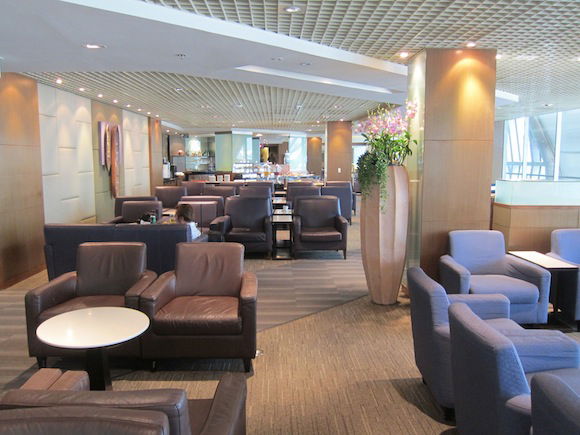 Lounge seating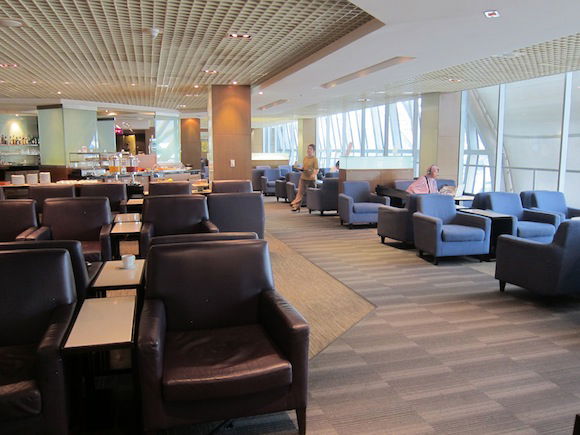 Lounge seating
The food spread was also quite good, and featured a variety of hot and cold options. There was salad, fruit, pastries, pizza, samosas, dim sum, etc.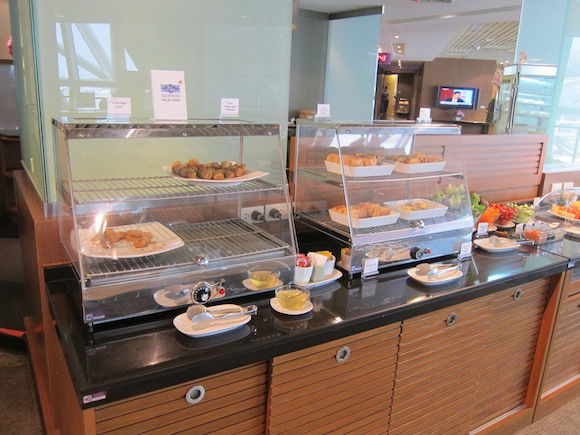 Food spread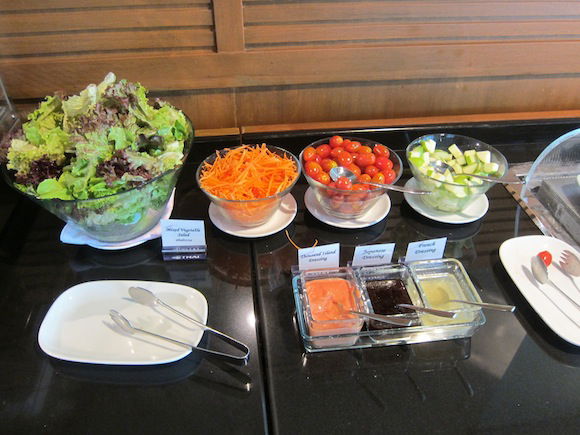 Food spread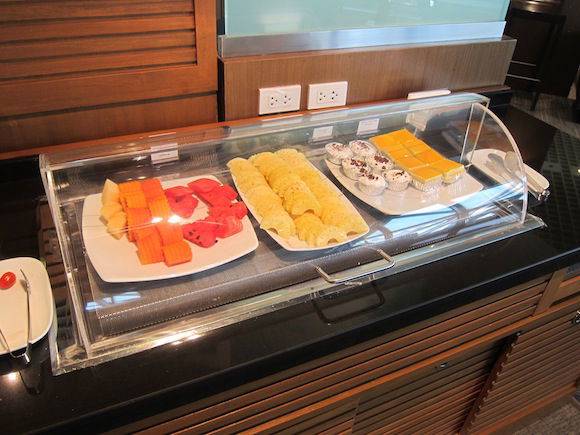 Food spread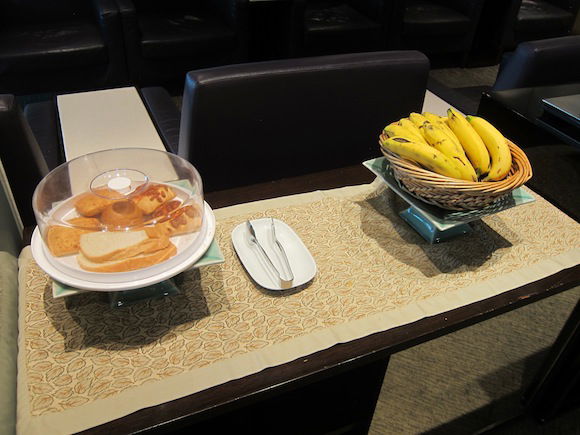 Food spread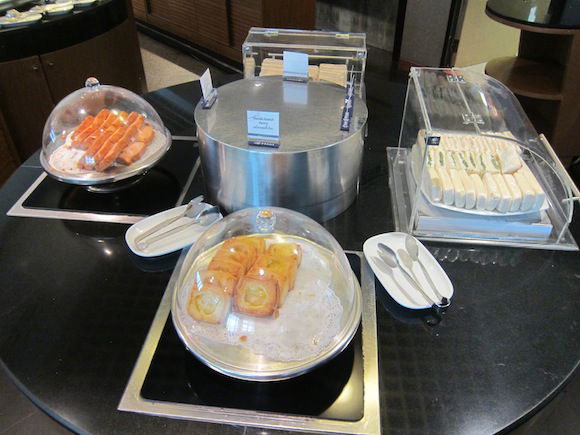 Food spread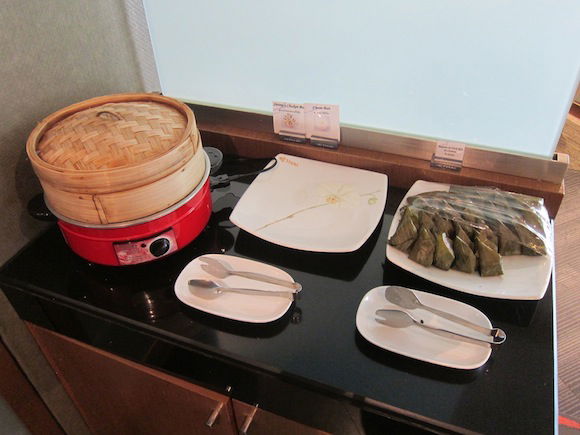 Food spread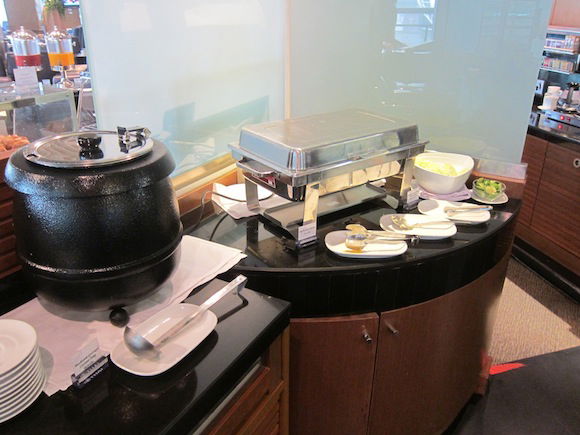 Food spread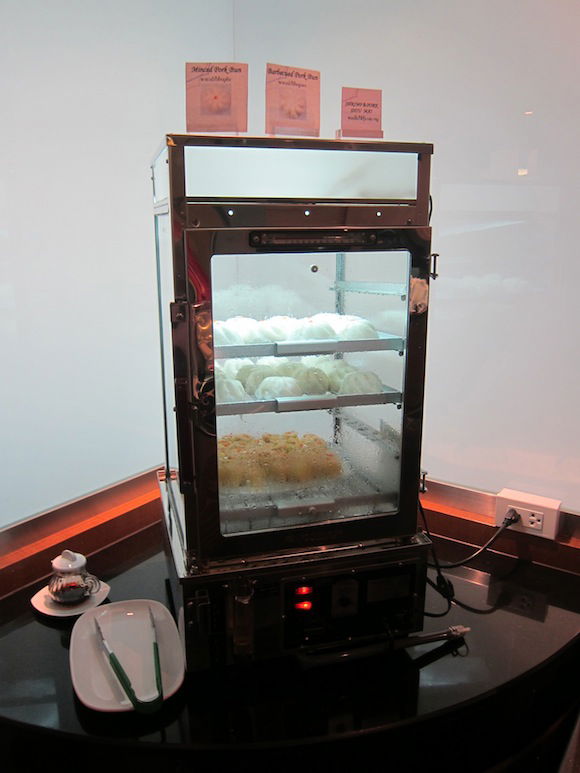 Food spread
There was also a respectable self serve bar.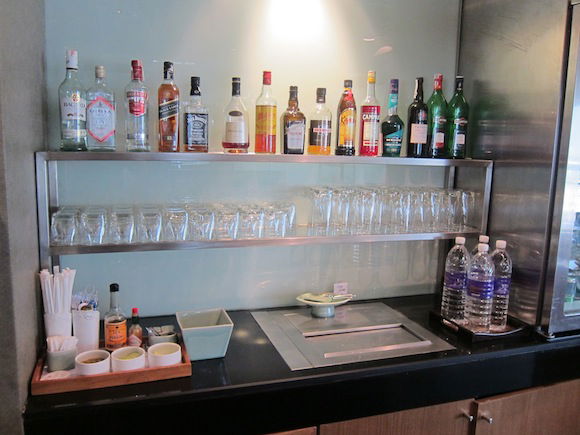 Bar

Soda/beer/soft drinks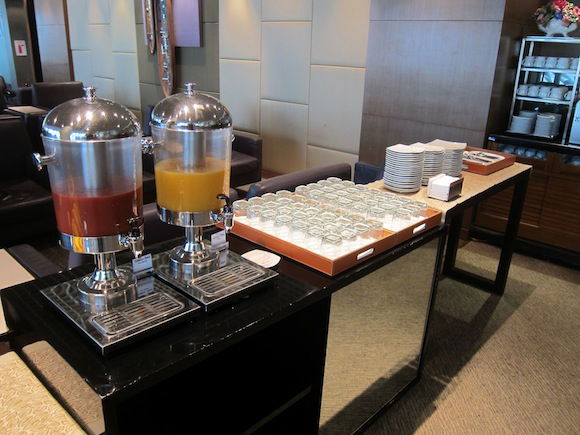 Juice
The lounge boasted nice tarmac views, though the "dots" on the windows didn't help with picture taking.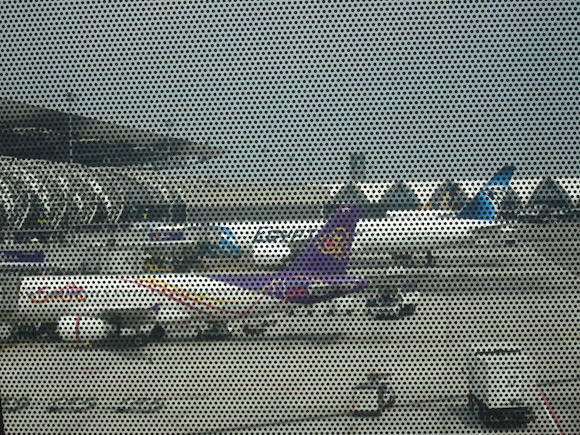 View from the lounge
At around 2:45PM we left the lounge and walked to our departure gate, F5. It was just under a 10 minute walk away, and by the time we got there boarding was well underway.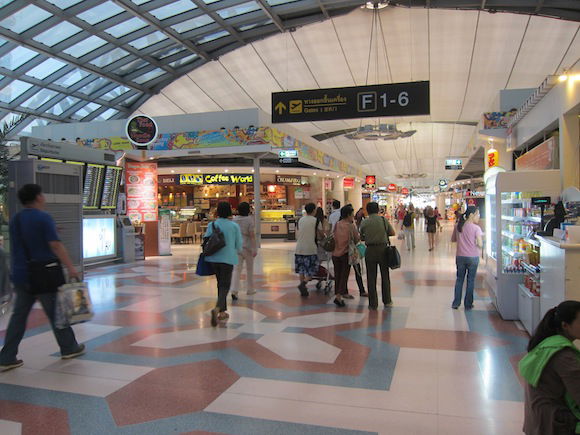 Walking to departure gate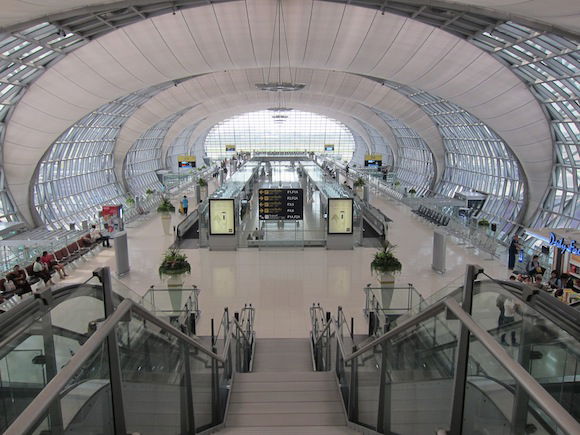 "F" concourse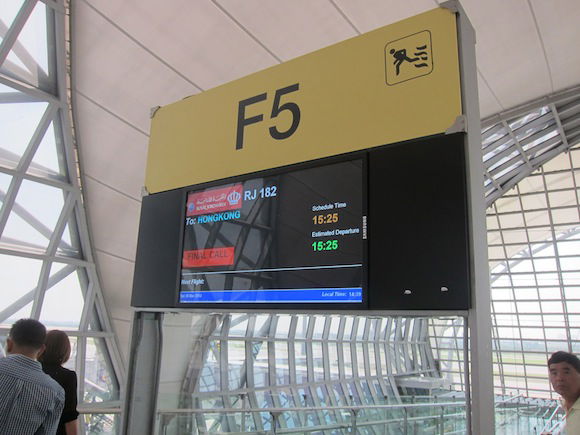 Our departure gate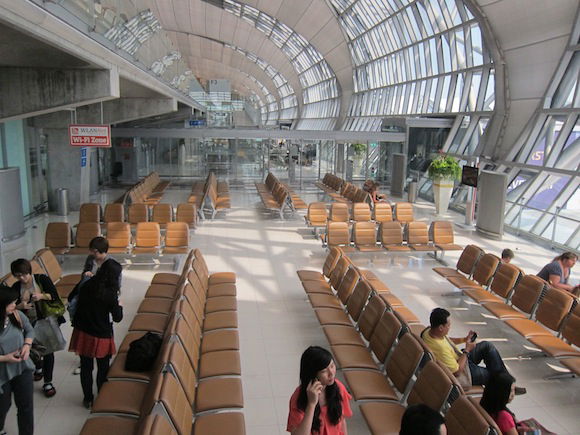 Our departure gate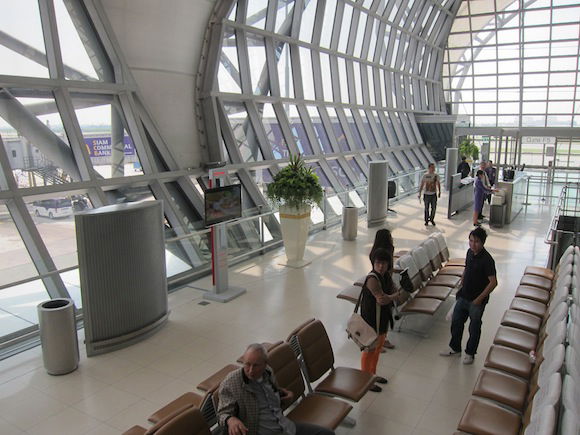 Our departure gate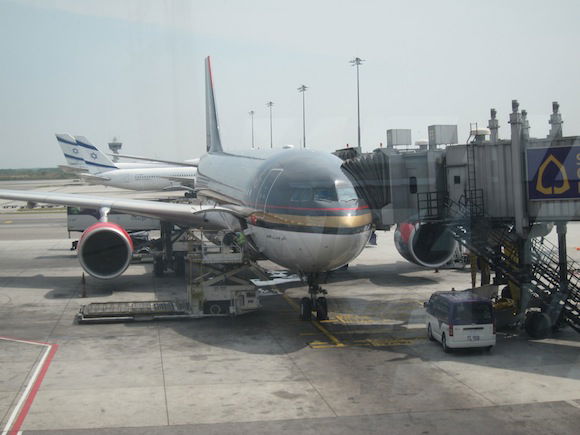 Our A330 to Hong Kong
Little did I know a life changing flight was awaiting us…