---
The feeling walking off our Royal Jordanian flight was one of the most bittersweet I've ever experienced. I was still in tears, probably mostly out of happiness, and couldn't help but laugh at the same time that life wasn't quite over year. I was walking through the terminal like a total drunk, due to a combination of my weakness and the purpose with which I walked in wanting to get to the lounge and call my family.
Transit security was quick, and we headed to the Cathay Pacific transit desk, as they weren't able to issue our boarding passes to San Francisco when we had checked in at Bangkok Airport.
The process took a while, and I think the guy checking us in was pretty damn close to offloading me, given that I was a total mess.
After we got our new boarding passes we headed straight for Cathay Pacific's new "Wing" lounge. The first class section had just completed renovations a week or two prior, so we were excited to check it out. At the entrance we were welcomed upon showing our invitations, and directed up the elevator. I was excited to check out what is now ranked as one of the best airport lounges, in my opinion.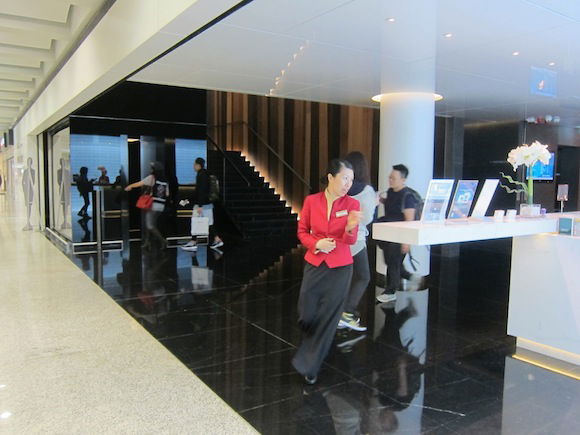 The Wing entrance
Quick confession — I think people over hyped the old first class "Wing." I generally don't find OneWorld first class lounges to be exceptional, given the fact that both OneWorld Emerald and first class passengers get access to the lounges, meaning they're a lot busier than other first class lounges.
But damn, the new "Wing" is one sexy lounge. It's in the same area it was pre-renovation, so is "open air" and overlooks the terminal. The new furniture is really, really nice and stylish, though.
There's plenty of seating, and there are servers roaming around offering drinks.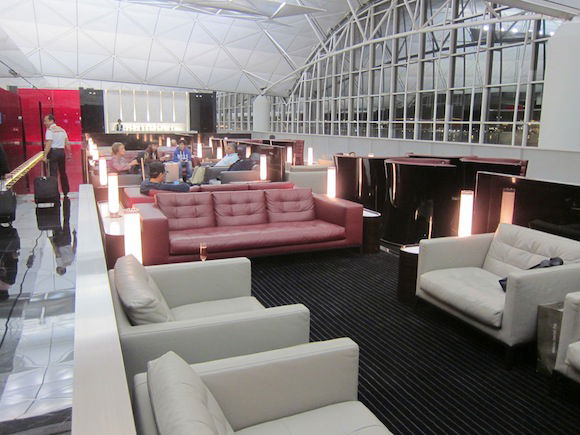 The Wing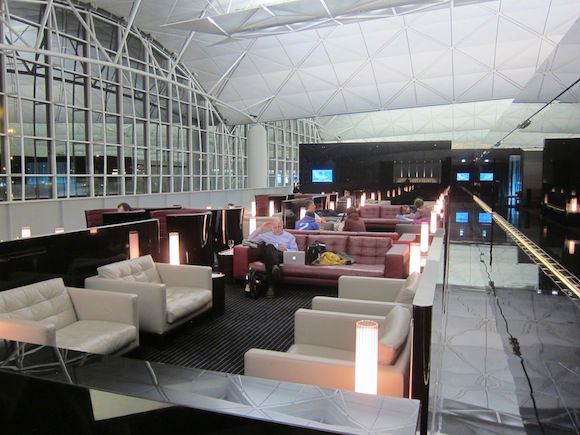 The Wing
There's also a bar right by the entrance.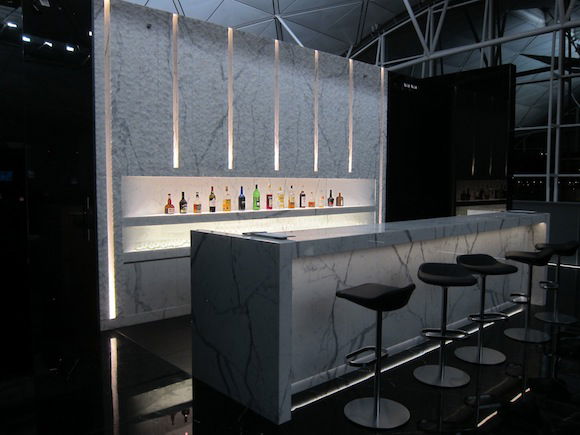 Bar
I don't usually drink a whole lot, but after the Royal Jordanian flight I decided it would make sense to down a few glasses of champagne, so we headed to the dining area to sit down. I was super impressed by the new dining area, which is both larger and more stylish than before.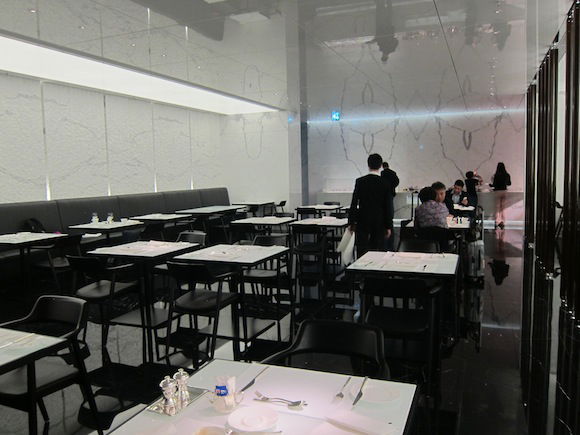 Dining area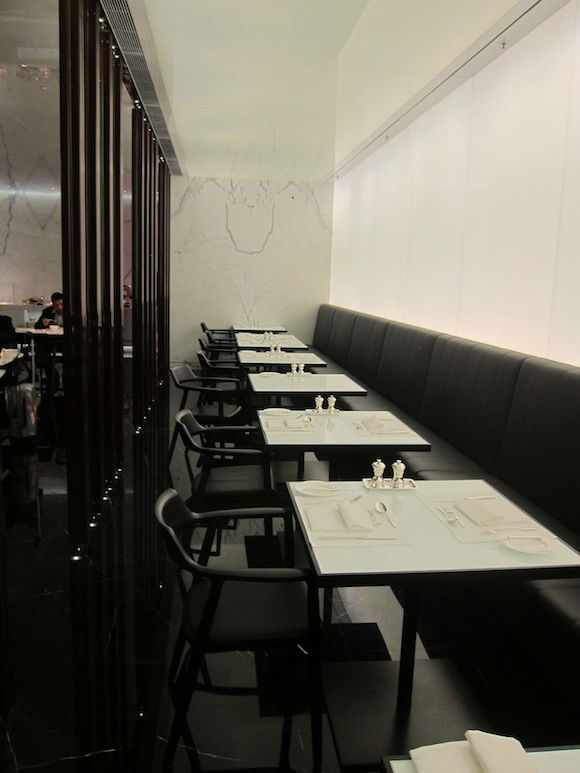 Dining area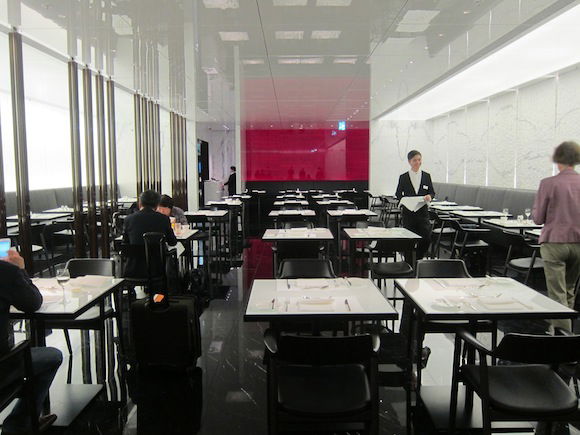 Dining area
The food spread and service also improved considerably, in my opinion, given that the dining area is now catered and serviced by The Peninsula.
While the buffet wasn't huge, all of the food was artfully presented and looked very fresh and high quality. There were six hot dishes, a carving station, a selection of cold options, and an impressive dessert selection.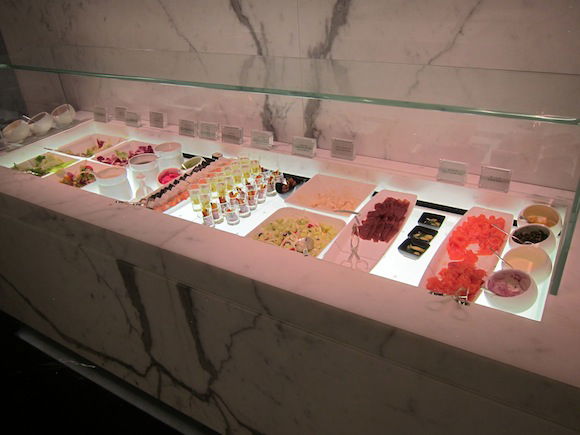 Buffet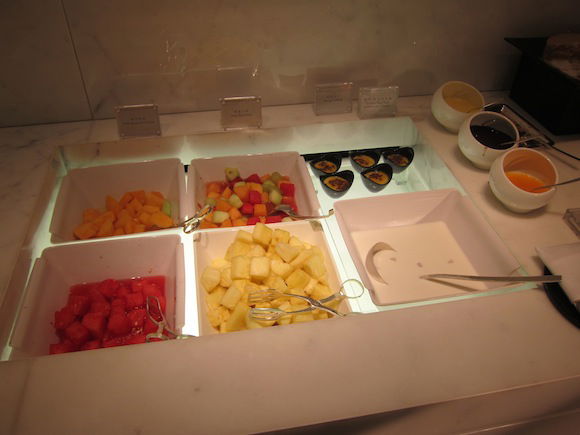 Buffet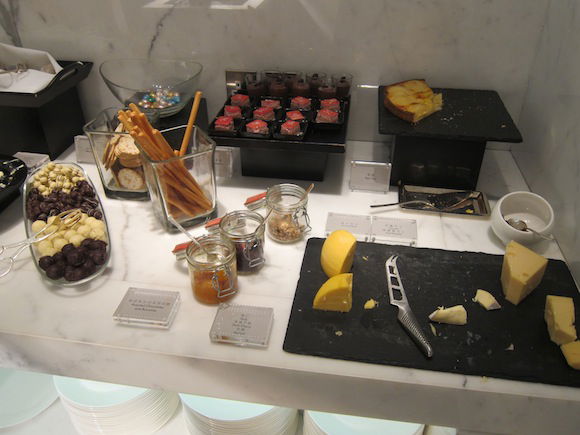 Buffet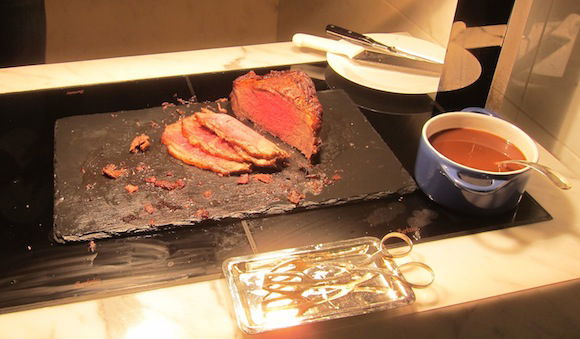 Buffet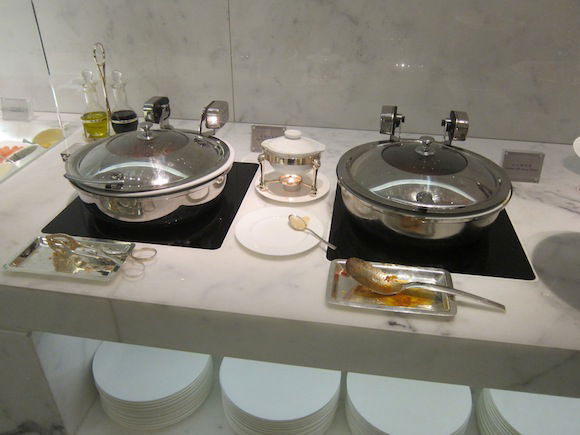 Buffet

Buffet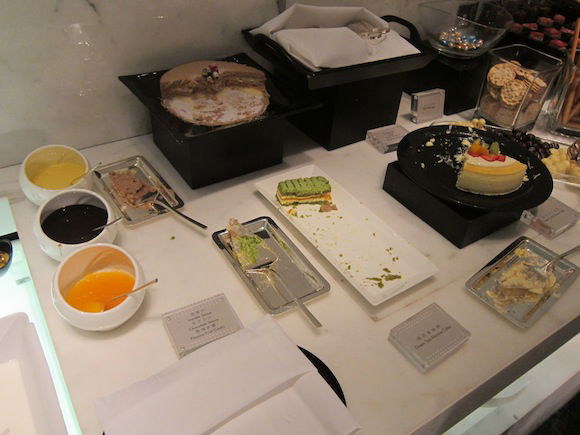 Buffet
After a good dose of liquid nutrition we headed over to the champagne bar, which is around the time I started to feel alive again.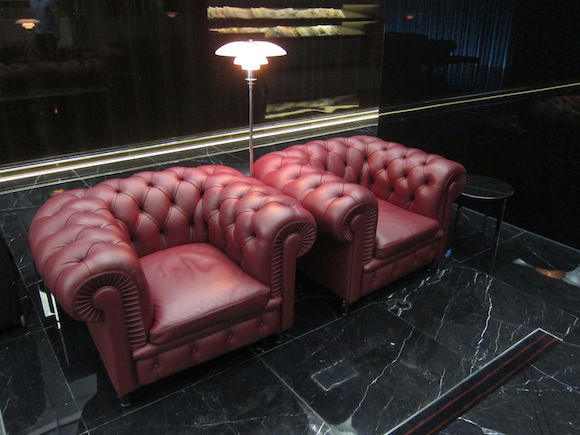 Seating by champagne bar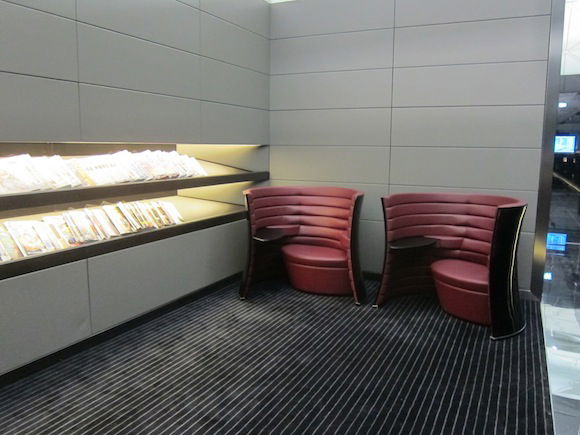 Seating by champagne bar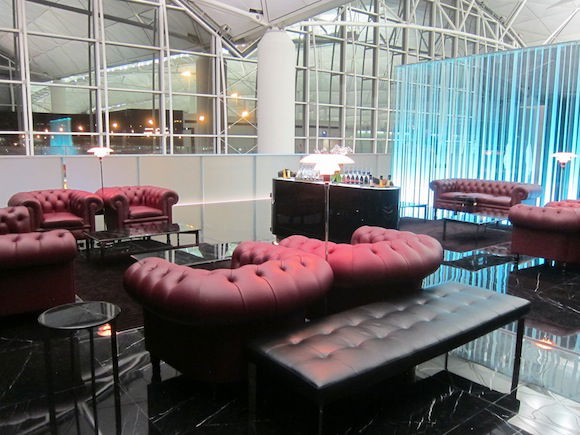 Seating by champagne bar
The champagne bar was stocked with Moet and Veuve Clicquot.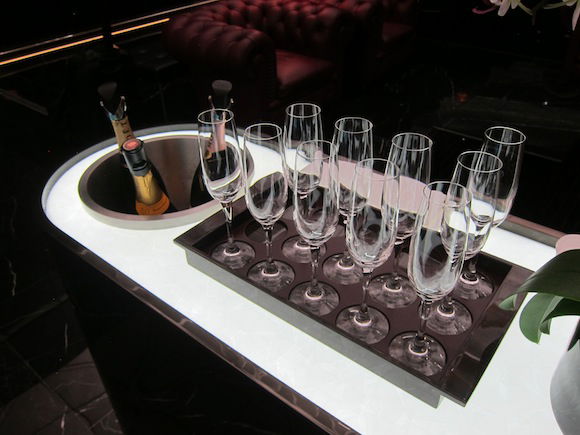 Champagne bar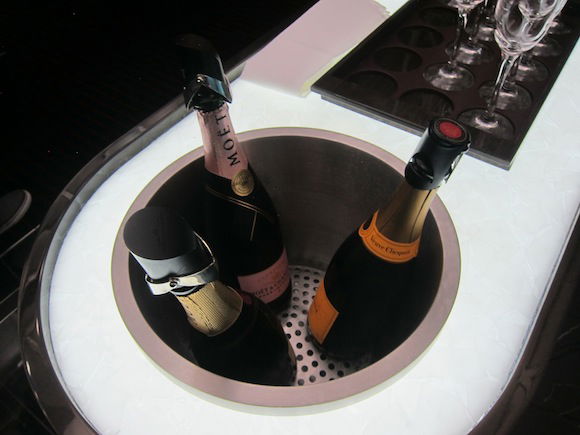 Champagne bar
After a bit more champagne I grabbed a cabana. As I said in the outbound installment, the new cabanas are stunning, possibly the nicest airport bathing facilities anywhere. I rounded off the layover with a nice bubble bath.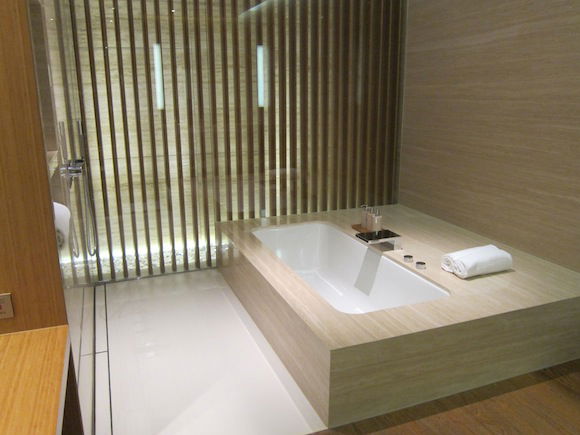 Cabana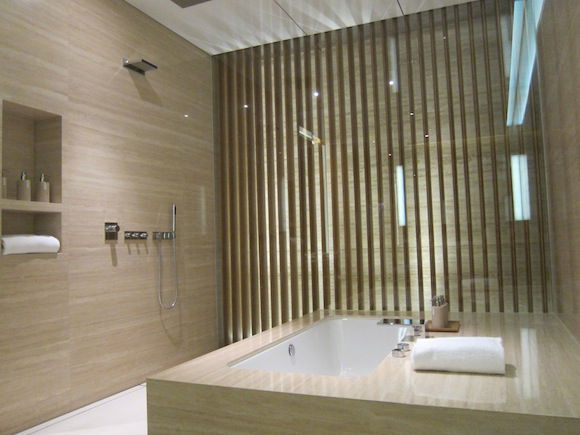 Cabana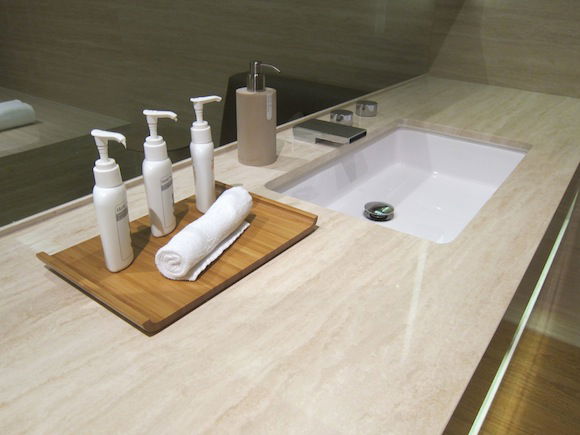 Cabana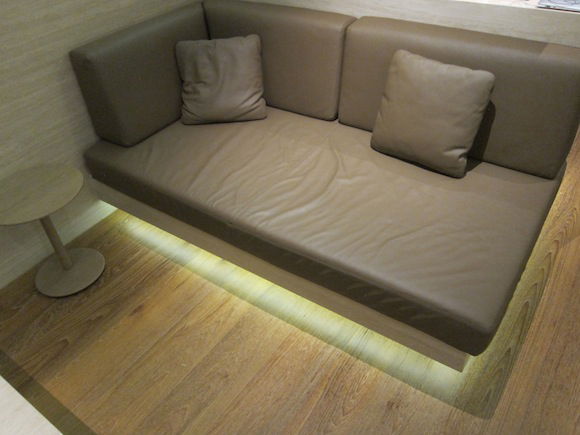 Cabana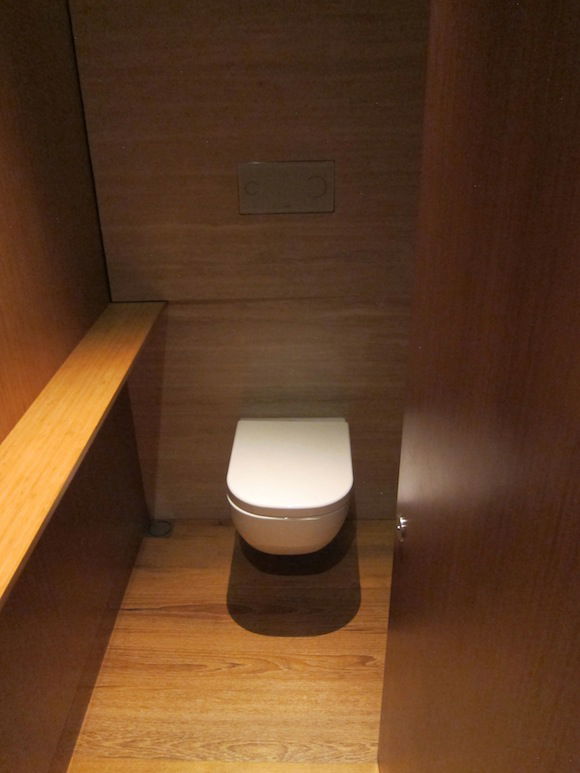 Cabana
At around midnight we left the lounge for our departure gate, which was just a minute walk from the lounge. Within about five minutes boarding was announced, and I headed aboard feeling much more relaxed (and tipsy) than a few hours prior.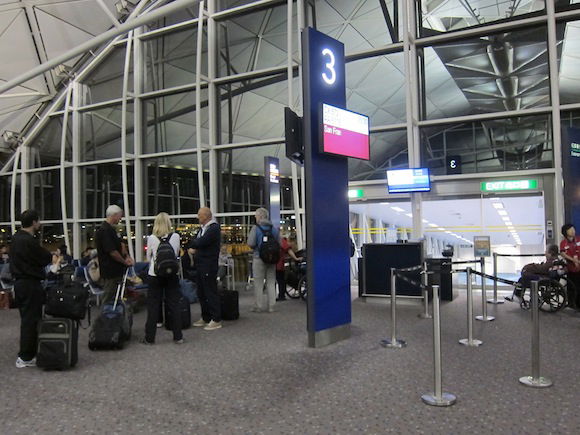 Departure gate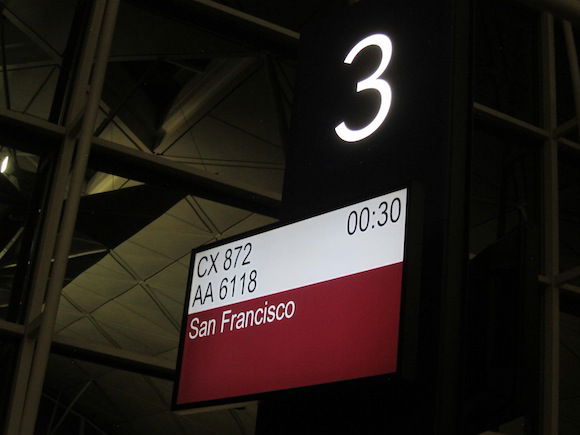 Departure gate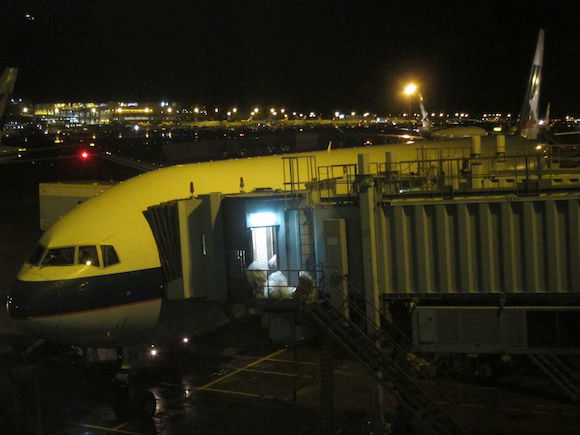 Aircraft to San Francisco
On the whole Cathay Pacific's new lounge is a huge improvement over the old one, and now ranks as one of my favorite lounges in the world.