---
Bangkok is one of my favorite cities in the world as far as luxury hotels go. I can't think of any other city with as many reasonably priced five star hotels as Bangkok. So while I would have loved to sample another great luxury hotel in Bangkok, the purpose of this stay was a bit different. We were in Bangkok for just a night, and when it comes to not-so-classy nightlife the location of the Le Meridien is tough to beat, as it's close to Patpong Night Market.
I'll keep this review pretty short, as I've stayed at the Le Meridien before, and wrote an extensive review of my stay here, so check that out for full details of the hotel. Instead I'll just focus on what was different this stay.
We had booked the Le Meridien the day of our arrival and it cost a bit over $100USD for the night, a rate at which it didn't make sense to use points. The website wasn't showing any suites available, so we had no expectations of a suite upgrade.
Check-in was efficient and we were informed that we had been upgraded. I wasn't expecting any sort of an upgrade, so I was impressed. We were assigned room 2218, which was a "circular" room on the 22nd floor.
The room was just under 400 square feet and featured a king size circular bed, a couch with seating for three, a desk, and a flat screen TV.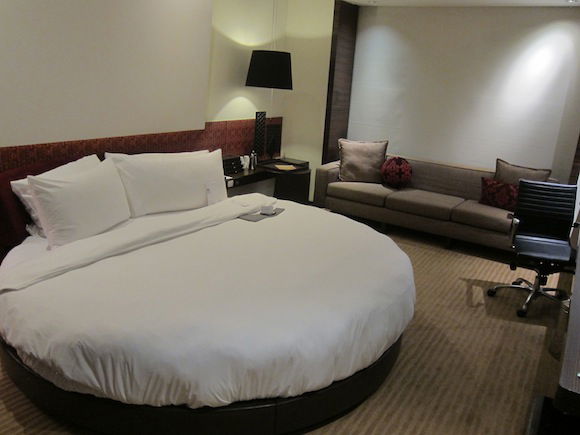 Circular room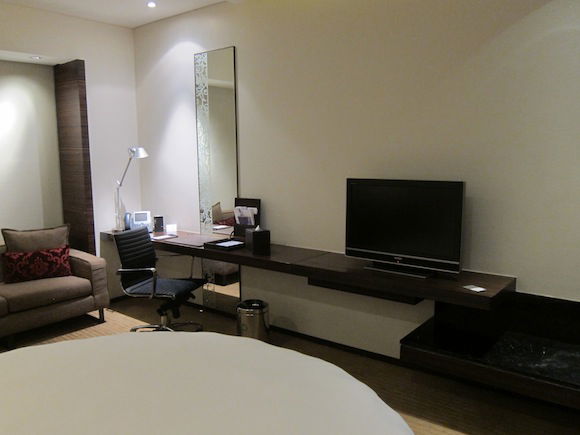 Circular room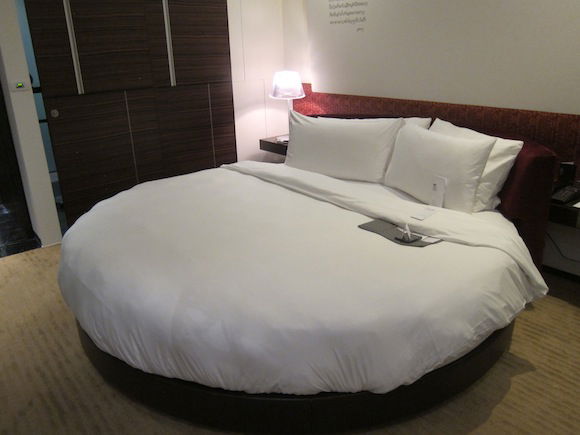 Circular bed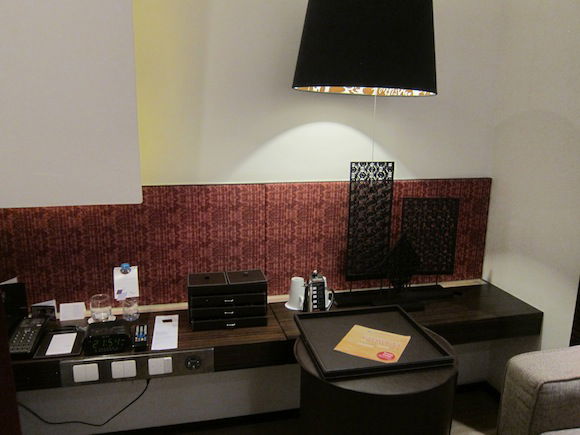 Desk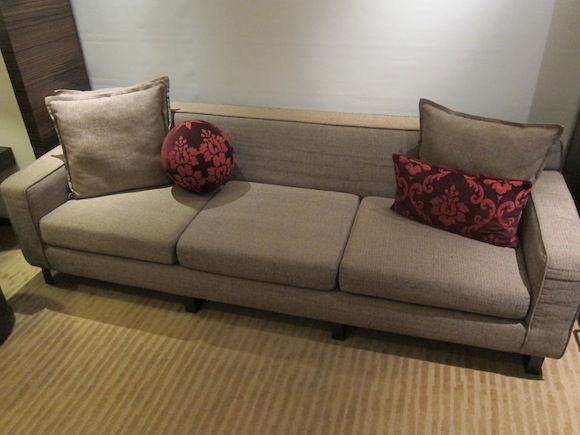 Couch
The bathroom was quite nice with a soaking tub and walk-in shower.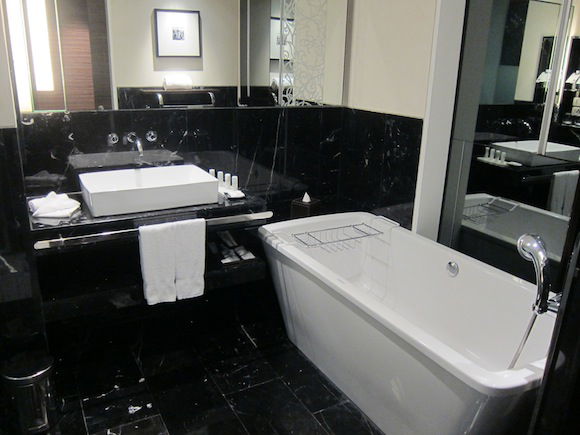 Soaking tub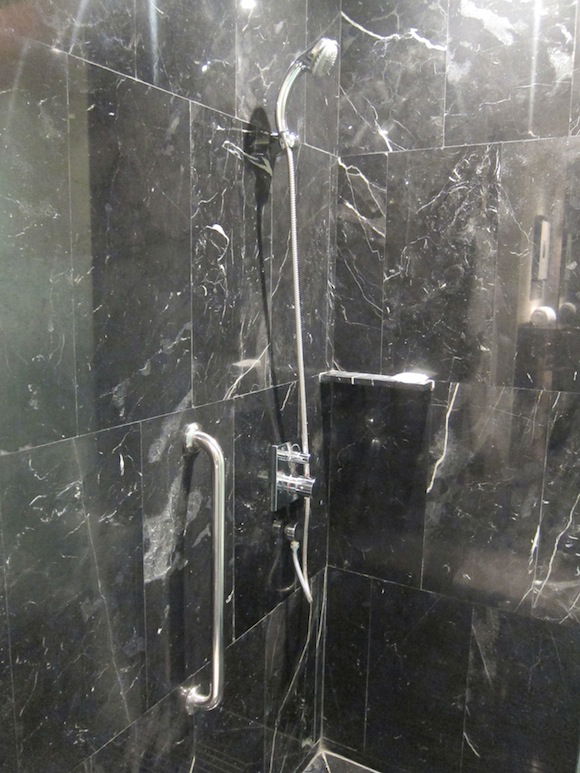 Shower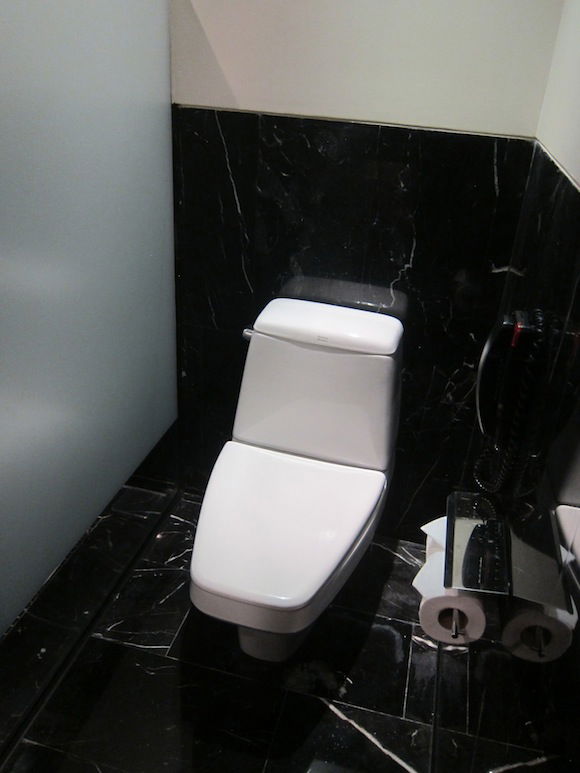 Toilet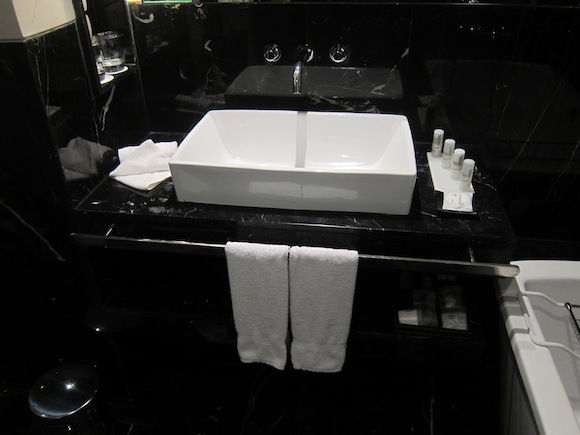 Sink
All the toiletries were Le Meridien branded.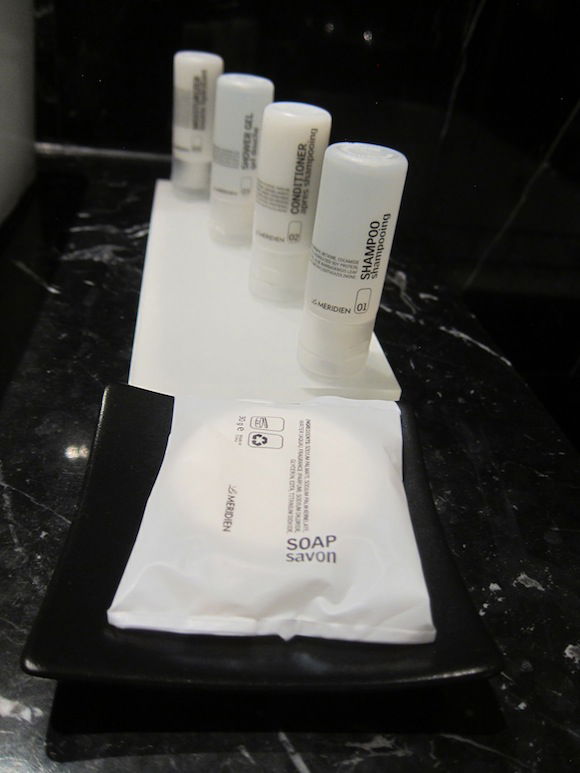 Le Meridien toiletries
On the whole the room was fairly nice. That being said, as I wrote about here, circular beds drive me bonkers. What's shocking is that the Le Meridien charges a nearly 70% premium for identical rooms, the only difference being that you have the privilege of sleeping on a round bed in one.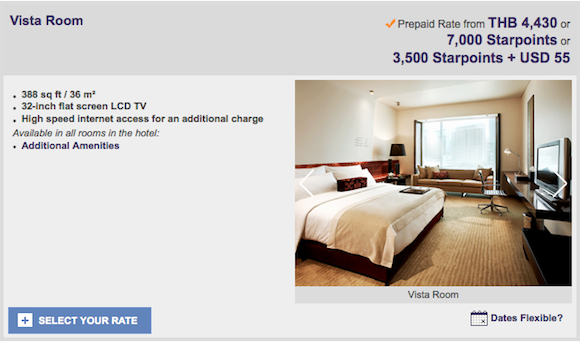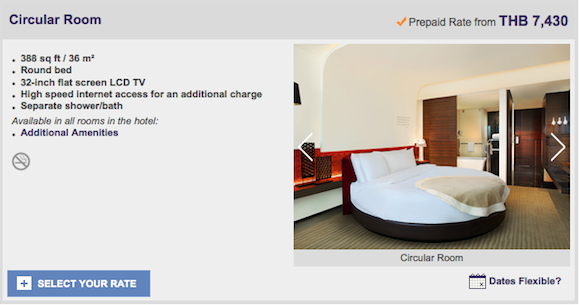 Truly puzzling to me, and in the future I'd request not to be upgraded.
I'll keep this short and share just a few other random thoughts about this hotel. First of all, it has one of the most impressive breakfast buffets I've seen anywhere in the world, and fortunately that hasn't changed since my last stay. The spread is huge, and the quality of the food is quite good as well. It hands down beats the spread at the St. Regis Bangkok (my favorite hotel in Bangkok) in terms of both quality and quantity. The only hotel I've stayed at that may have a better breakfast spread is the St. Regis Saadiyat Island Abu Dhabi.
Next, the Le Meridien has the most reasonably priced hotel massages that I've ever seen. Hour-long massages at this hotel go for about $30USD. I know you can do much better than that on the streets, but as far as hotels go, that's the cheapest I've ever seen. Unfortunately they sell out in advance, and I wasn't able to get an appointment booking the night before, unfortunately.
Lastly, I don't think I've ever seen as many "for rent" people at a hotel as in the elevators at the Le Meridien. My gosh, makes me pretty grossed out to be sleeping in the beds (after all, what you don't know can't hurt you).
Anyway the Le Meridien isn't the most luxurious hotel in Bangkok, though it's a great value and they generally take very good care of Starwood Platinum members. I still prefer the St. Regis Bangkok, though it's substantially more expensive. For a one night stopover I still love the Le Meridien, and would return in a heartbeat.