I think the miles & points world has been slightly overshadowed this week by what else has been going on in the world. So it hasn't been quite as exciting as some other weeks, though we've still seen some great fares out of Egypt, some minor changes to AAdvantage, and more.
In terms of travel this week, I spent most of the week on the ground in the US given that I'm between two big trips. By the time this post publishes I'll be in the air, flying Air Tahiti Nui business class from Los Angeles to Paris (talk about taking one for the team, given that there were many other flat bed options available to me). 😉 That's after last weeks trip to Serbia and Azerbaijan, and you can expect the trip report of that to be published throughout the rest of the week.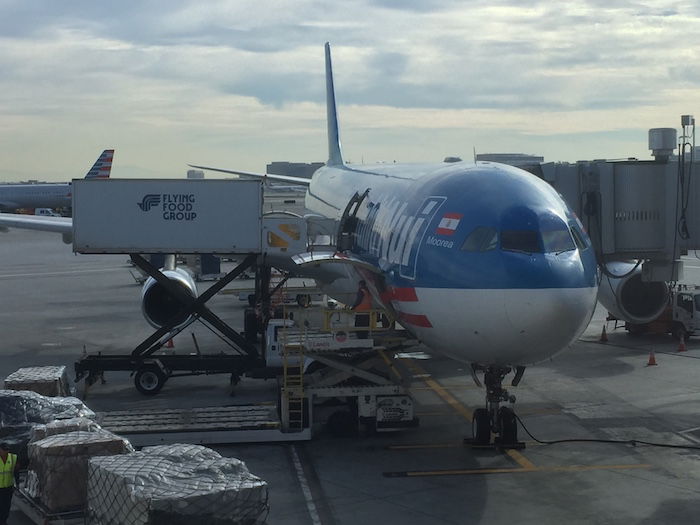 With that out of the way, here's a recap of this week's news:
Featured Stories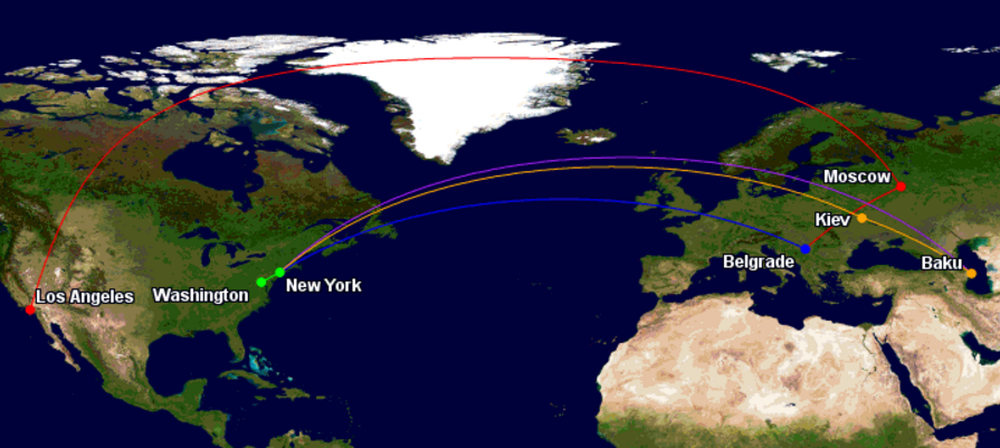 Tiffany and I hadn't yet taken a big trip together this year, so since we both love flying and visiting random places, we crafted an itinerary that would allow us to try four transatlantic products over the course of about 10 days.
Funny enough part of the motivation here was that we both needed to get from the west coast to DC for a conference this past weekend, so rather than flying nonstop, we routed via Moscow, Belgrade, New York, Baku, Kiev, and New York… as one does.
---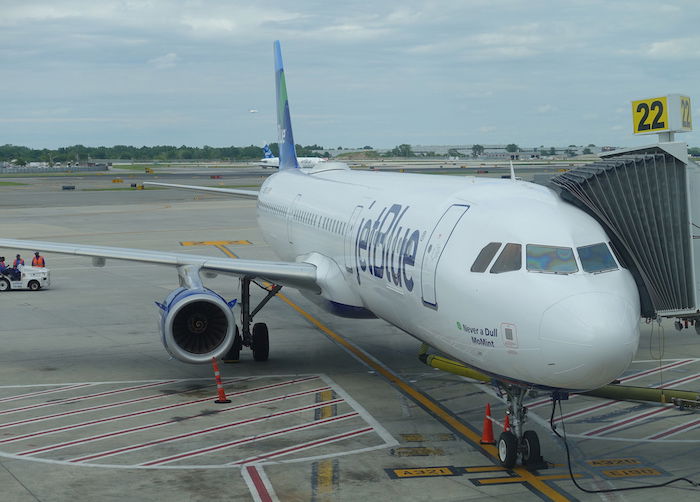 JetBlue has a revenue-based frequent flyer program, meaning the number of points required for a redemption is directly correlated to the revenue cost of a ticket.
Therefore there's not really a best time to redeem points, since you'll always get roughly the same amount of value per point.
Well, the one exception is when JetBlue is offering an award sale, as they are now.
---

TIPS: Earning Miles & Promos
Get An Instant Status Match To Sixt Platinum
Giving Credit To Hilton Honors Where It's Due…
The Easy Way To Earn Hyatt Globalist Status?
Great Deal: 50% Off Virgin America First Class Fares For Thanksgiving Week
Last Chance: Best Public Offers On Delta Amex Cards
The 10 Best Benefits Of The Amex Business Platinum Card
Should You Buy American Miles For ~1.9 Cents Each?
This Trick Could Greatly Increase The Number Of American Miles You Earn For Flying
Transfer Hotel Points To Aeroplan And Earn Bonus Miles
Free & Instant 1,500 Marriott Rewards Points (Or 500 Starpoints)
TRICKS: Redeeming Miles
Limited Time: Save Up To 25% On The Cost Of JetBlue Awards
Business Class Award Alert: Air Canada's New Vancouver To Frankfurt Flight
Want To Redeem Airberlin Miles? You Better Speak German
TRAVEL With Ben (Lucky)
Here's What A Hotel Front Desk Associate Knows About Your Elite Status
Need A Good Laugh? Check Out This Airline Humor Video
The Strangest Hotel Ad I've Ever Seen
TERRIFYING: Video Of A Snake On An Aeromexico Flight
REVIEWS & Trip Reports
Review: Aeroflot Lounge Moscow Airport
Review: Aeroflot Business Class 737 Moscow To Belgrade
Review: Aeroflot Business Class 777-300ER Los Angeles To Moscow
Introduction: Transatlantic Insanity
Review: No1 Lounge Gatwick Airport South Terminal
NEWS & Updates
United Pilot Tells Passengers To Stop Talking About Politics
American's Concierge Key Members Will Get A Next Flight Guarantee
Emirates Is Launching Codeshare Service To Vancouver… By Bus
The Dragonair Brand Will Be Phased Out As Of November 21, 2016
Ouch: China Southern A380 Gets Into Accident With Tug At LAX
Hyatt Regency Sydney Will Be A Category 5 Hotel
What's Causing Emirates' Profits To Fall By 75%?
ANA Will Fly From Tokyo To Mexico Starting In February 2017
Alaska Airlines Publishes Premium Class Upgrade Policy
Alaska Airlines Makes Changes To First Class Upgrades
Are More Virgin Atlantic Partnership Cuts Coming?
What Does A Trump Presidency Mean For Travel?
China Eastern Pilot Gets Big Cash Reward For Preventing Accident
British Airways, Iberia, And Aer Lingus Are Adding Wifi On Shorthaul Flights
Royal Jordanian Gets Political With Latest Fare Sale
New (Strange) Airline Alert: Goldstar Air To Fly From Baltimore To Accra
Rumor: Emirates' Next US Destinations Will Be Phoenix And Buffalo
The "New" Alaska May Have To Give Up Gates At LAX & SFO, And More…
Fly Across The English Channel In A Flat Bed
Iceland's WOW Air Is Launching Flights To Pittsburgh In 2017
RwandAir Wants To Fly To The US?!?
The DOT Approves American & Rejects Delta For LAX To Beijing Route
AAdvantage 2017 Changes: EQD Credit Card Fast Track & Concierge Key Formalized
Video: Fist Fight Breaks Out On Ryanair Flight, Causes Diversion
Does The Introduction Of World of Hyatt Violate The Terms Of Gold Passport?
American Is Beginning To Limit Free Ticket Holds
The Odd Reason An Alaska 737 Has Been Out Of Service For Weeks
---
I hope everyone has a great rest of the weekend!