Canada has one of the most protectionist policies when it comes to the Gulf carriers, which is why as of now Emirates is limited to operating 3x weekly flights between Dubai and Toronto. They'd like to expand further into Canada (there are even rumors of them flying to Buffalo as a way of circumventing this restriction), though up until now have been blocked.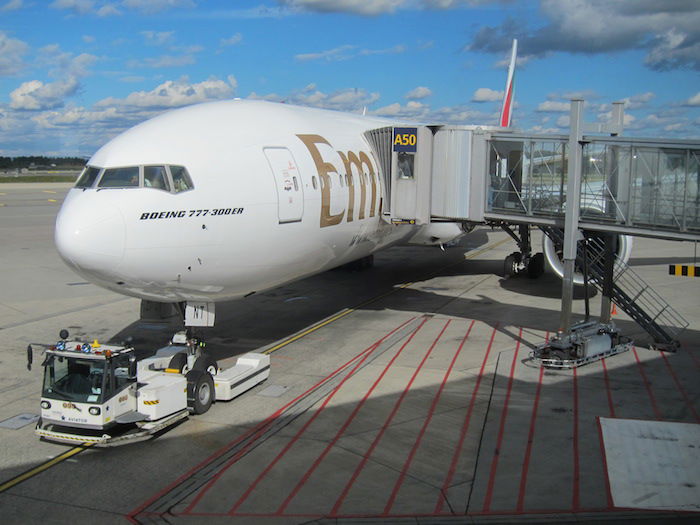 Emirates also has quite a few airlines they codeshare with, including two airlines that help them gain more access to Canada — Alaska and WestJet. This is done primarily in the form of codeshare flights out of Los Angeles and Seattle to various points in Canada.

While perhaps not that significant in practice, here's something that's still interesting. Per @airlineroute, Emirates has increased travel options to Vancouver, and now puts their Emirates flight number on two daily Quick Shuttle services between Seattle and Vancouver. This represents Emirates' first bus service within North America.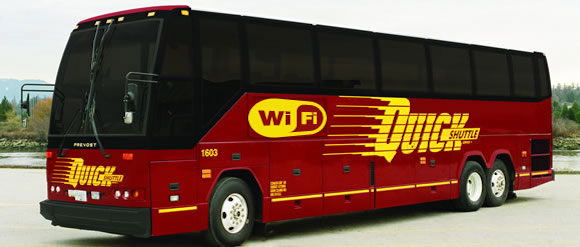 The two bus services are timed to match Emirates' two daily flights, as follows:
EK7033 Seattle to Vancouver departing 9:30AM arriving 2:05PM
EK7035 Seattle to Vancouver departing 4:00PM arriving 9:00PM
EK7034 Vancouver to Seattle departing 8:45AM arriving 2:00PM
EK7036 Vancouver to Seattle departing 4:15PM arriving 9:30PM

In practice those services are padded, at up to five hours in some cases. The drive between Seattle and Vancouver takes a lot less time than that, though I guess they're allowing a substantial pad in the schedule in case the border is backed up.
In practice I can't imagine very many people are using this, given that it's typically pricing out more expensive and also longer than flying that last segment. Perhaps they're going after the market that's mostly scared of flying, or perhaps they're doing this just as a further jab at Canada's protectionist policies.
While the bus service has an Emirates flight number on it, regrettably I suspect there will be no Arabic coffee and dates on board, and not even an onboard shower and bar. 😉