Emirates has reported a 75% drop in their net profits for the first half of the fiscal year, to $214 million.
Looking at the numbers behind Emirates' reduced profits
It's interesting to see how various factors at Emirates have changed from one year to the next. Arabian Business has all the details on that, specifically comparing the results over the course of the first half of two fiscal years:
Revenue was down by 1%, from $11.5 billion to $11.4 billion
Fuel costs were 10% lower than the previous year, comprising 24% of the airline's operating costs (compared to 28% the previous year)
Operating costs grew by 5%, while overall capacity grew by 9%
Average load factors were 75.3%, compared to 78.3% the previous year
Passenger traffic (measured in available seat kilometers) was up by 8%, while capacity in the same unit of measure was up 12%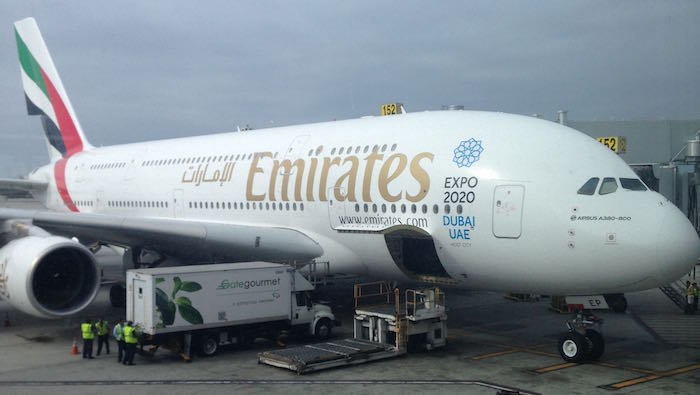 So, what's causing the reduction in profits?
The Gulf carriers are largely responsible for the challenging environment that traditional airlines around the world are facing, due to the increased competition they've provided. This has hit carriers in Europe and Asia especially hard, as Emirates has been able to capture much of the market share between those continents.
However, the Gulf carriers face many of the same challenges that other carriers around the world face:
The airline attributed the drop in profit and revenues to the unfavourable currency environment and increased competition resulting in lower average fares.

In particular, it was impacted by currency devaluation and hard currency shortage in some African countries, as well as dampened travel demand due to ongoing economic uncertainty and security concerns across several markets in its network, the statement said.

"Increased competition, as well as the sustained economic and political uncertainty in many parts of the world has added downward pressure on prices as well as dampened travel demand.

"The bleak global economic outlook appears to be the new norm, with no immediate resolution in sight. Against this backdrop, the Group has remained profitable and our solid business foundations continue to stand us in good stead.
Gulf carriers and "profits"
As most of you probably know, the US and Gulf carriers have long been fighting over their air agreements, with US carriers arguing that they're not on a level playing field with the "subsidized" Gulf carriers.
Personally I side mostly with the Gulf carriers, or at least don't side with the highly convenient argument the US carriers make, where they complain of subsidies but only target three Gulf carriers, and not the hundreds of other subsidized airlines around the world (Delta has no problem partnering with subsidized Saudia, and has also bought an equity stake in China Eastern, which is subsidized as well… but that doesn't fit their narrative).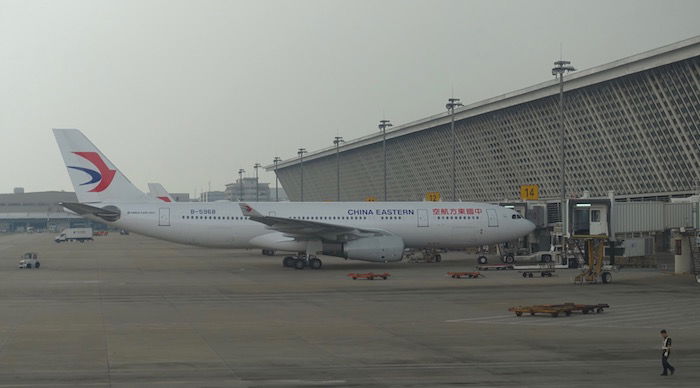 Regardless of that, I think it's safe to say that the math in the Middle East is a little bit different when it comes to airline profitability. In other words, the above profitability figures likely don't factor in financing costs, the actual costs of running airports, etc. To me that doesn't really matter, but the point is that a $214 million profit at a Gulf carrier looks a bit different than a $214 million profit at a US carrier.
However, based on everything I've seen, if there's a Gulf carrier that makes money it's definitely Emirates, given that they've managed to scale their operation to their point that I genuinely believe they might be profitable. However, I wouldn't put too much weight into any of the profitability figures they provide.
Bottom line
It's not surprising to see the Gulf carriers struggle in light of lower oil prices, counterintuitive as it may seem for an airline. This has lead to reduced yields in their home market, and also has allowed other carriers to compete with them better. It'll be interesting to see what the Gulf carriers look like a decade from now…