Emirates is one of the world's fastest growing airlines, and their US route network has continued to grow significantly. Most recently Emirates has announced that they're launching flights between Dubai and Fort Lauderdale as of next month, which caught many people off guard. However, I can certainly make sense of it, given Emirates' partnership with JetBlue.
Well, crazy as it may sound, it looks like we now have a hint as to what Emirates' next US destinations will be. Rumor has it that Emirates will be announcing flights from Dubai to Buffalo and Phoenix shortly.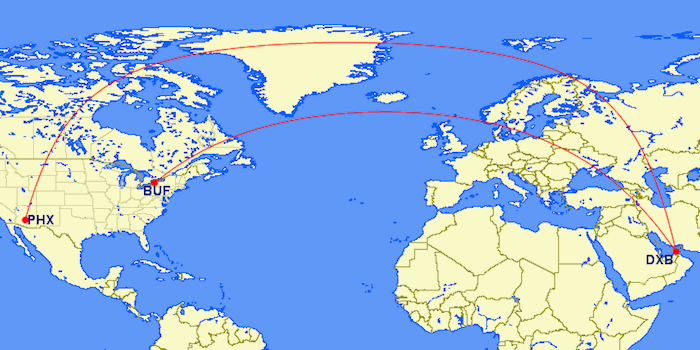 Emirates' online routemap shows all the destinations that the airline serves nonstop. Fort Lauderdale showed up as a destination shortly before the route was formally announced, though it has since been removed.
However, when looking at the map you'll notice that it newly lists both Buffalo and Phoenix as Emirates destinations.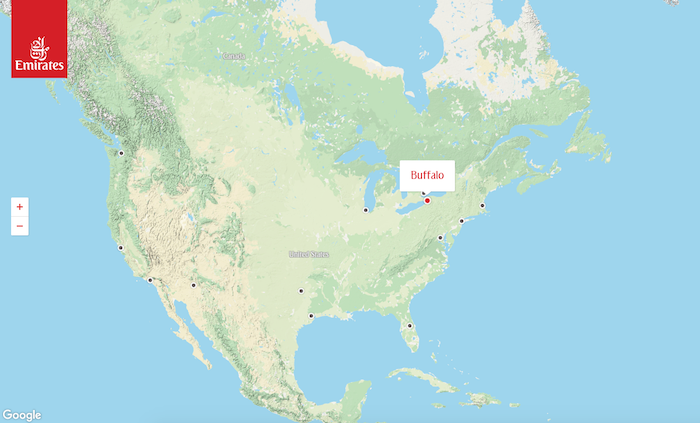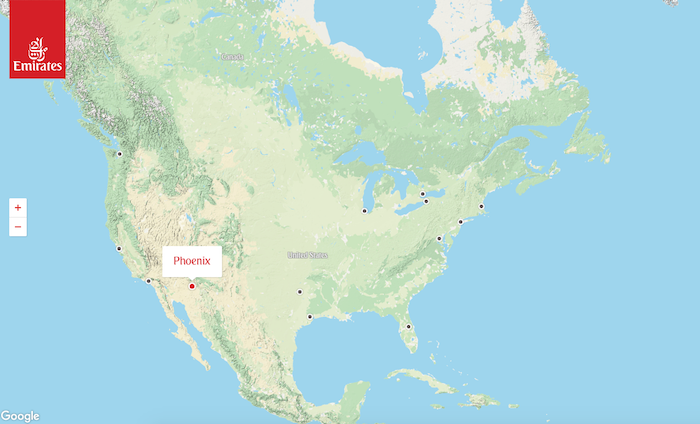 So it sure seems like an announcements of these routes is coming shortly:
Phoenix probably doesn't surprise many people, given that it's one of the larger US markets that Emirates doesn't presently serve
Buffalo might sound crazy, but it's right on the border with Canada, and keep in mind that the Canadian government has a very protectionist approach with their airlines, and has greatly limited Gulf carrier expansion in their country; a flight to Buffalo would serve many people living across the border, and also be a way for Emirates to tell the Canadian government how they feel about that policy 😉
The one questionable thing is that the runway in Buffalo is just 8,829 feet long. Based on my research, it looks like a 777 needs just about that much length to take off. So I'm not sure if the flight would be fine as is, if it would need to be weight restricted, or if it would operate via a third city.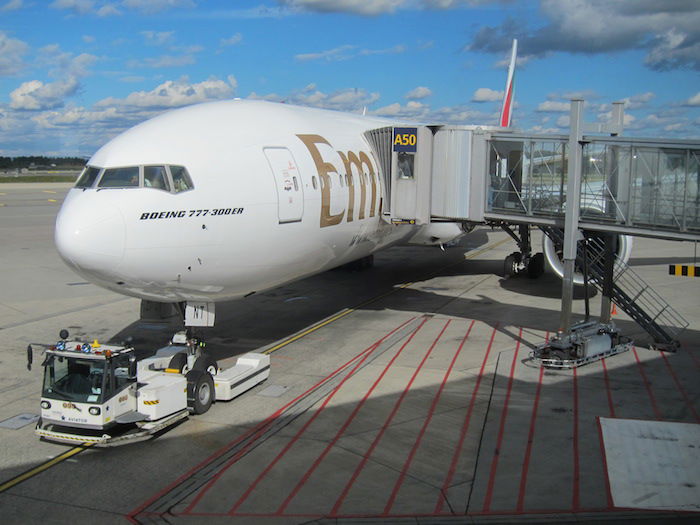 Do you think this is website glitch, or could you see Emirates announcing flights to Buffalo and Phoenix?
(Tip of the hat to euroxx)