Hello from London!
I think I said that last week as well, though in the meantime have been to Honolulu and back.
As one does.
It's been a fun week of mileage running, and a great week of blogging. I'm really enjoying sharing the latest trip reports with you guys, so thanks for following along and being patient!
---
Featured Stories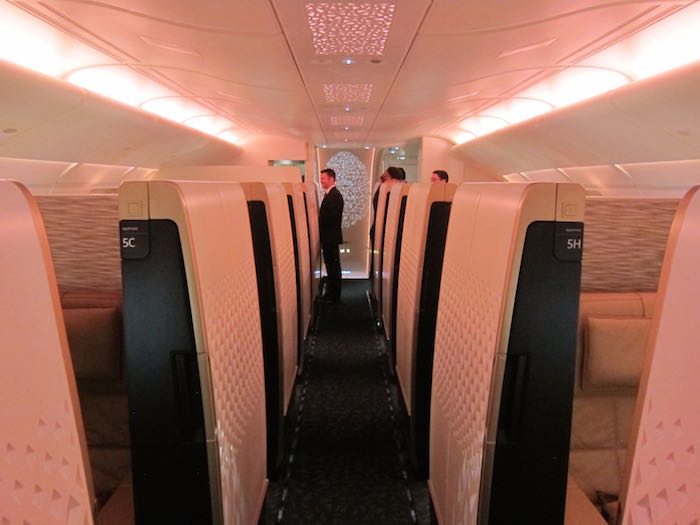 Etihad started flying their A380 in late December of last year, and I'd argue their First Apartment product is one of the most aspirational first class products in the world. A few weeks back they started releasing A380 First Apartment award availability between Abu Dhabi and London, and now they're releasing A380 First Apartment award space between Abu Dhabi and Sydney. American charges just 60,000 AAdvantage miles for a one-way ticket on this route, which is possibly one of the best uses of miles in the world.
---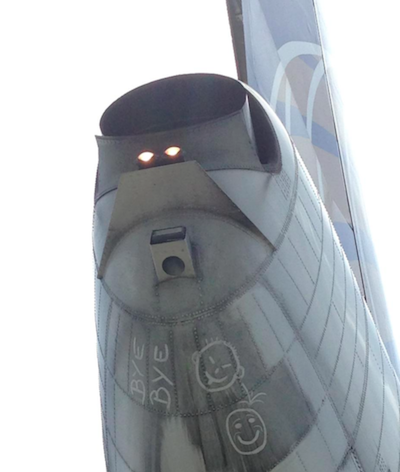 This is such a crazy story, and I'm fascinated to see what ends up happening here. It seems in the US that it's almost impossible for flight attendants to be fired for bad service, yet 13 flight attendants were fired after they expressed safety concerns.
The crew and their union are suing for wrongful termination, and have published the full set of court documents, which is a fascinating read.
---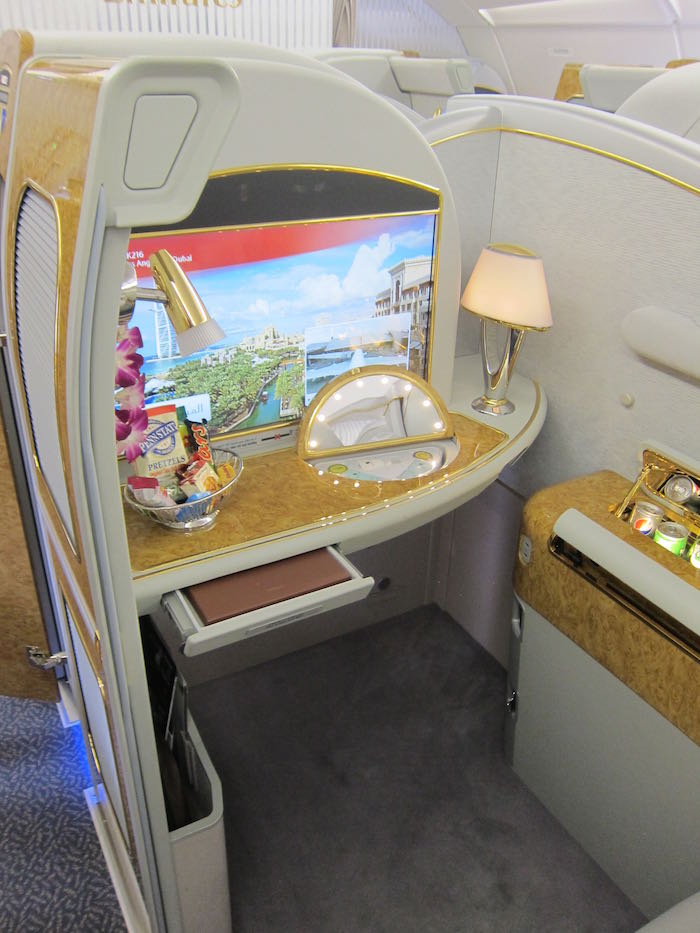 Each time I fly Emirates I'm taken aback by how ostentatiously blingy it is.
This flight was no exception, but with the added benefit of my dad remarking every few minutes "Benny, zis iz just incredible."
The crew was fantastic, and this might be the best flight I've ever taken.
---

TIPS: Earning Miles & Promos
United Innovates… Who They're Copying!
Up For Grabs: AwardWallet Plus Upgrade Codes (Round 1)
Register Now For First Hyatt Promotion Of 2015
Giveaway: $100 Gift Cards & More
Hyatt's First Quarter Promotion Will Be "One Of Their Best"
100 Free American Miles In Less Than A Minute
Easy 50,000 American Miles With CitiBusiness AAdvantage Mastercard
View Your Hyatt Stay More Play More Promotion Details
Heads Up: Giveaways On Saturday
2 Free Hyatt Nights For $250 Spend at RiteAid
50% Bonus When You Buy American & US Airways Miles
How To Save Thousands On Southwest Airlines
Club Carlson Promo: Extend Your Stay, Earn 30K
Register Now For Starwood's Double Play Promotion
TRICKS: Redeeming Miles
Etihad Releasing A380 First Class Award Space To Australia!!!
Act Fast: Bargain Fares To Europe, Middle East, & Northern Africa
How To Save Miles On Qatar Airways Awards To The Middle East
Myth: Airlines Always Open Award Seats When The Schedule Opens
Which Aer Lingus Flights Feature The New Business Class?
TRAVEL With Lucky
I WANT TO REDEEM MILES FOR THIS FLIGHT SO BAD!
Hotel Lounge Trafficking: Hawaii Five-0 Edition
Airline Club Lounge Tipping Etiquette
5 Tips To Getting Hotel Suite Upgrades For Free
American First Class To Hawaii
How Bad Is The Sheraton London Heathrow Hotel?
The Trashiest Club Lounge Behavior. Ever.
REVIEWS & Trip Reports
Review: Emirates First Class A380 Dubai To Singapore
Review: Emirates First Class Lounge Dubai DXB
Review: Lunch At At.mosphere Burj Khalifa Dubai
Review: Afternoon Tea At Skyview Bar Burj Al Arab
Review: Park Hyatt Dubai
Review: Emirates First Class A380 Los Angeles To Dubai
NEWS & Updates
What Is Hidden City Ticketing?
Should You Link Your American & US Airways Accounts?
Qatar Airways To Introduce Super Business Class Bedrooms In 2016?
Starwood Implements Most Restrictive Cancellation Policy Of Any Hotel Chain
Air China 747-8 Flights To San Francisco As Of May 1, 2015
Nutty Korean Air Executive Indicted, Could Face Up To 15 Years In Jail
13 Flight Attendants Fired For Insubordination… HUH?!?
United Global Services Members Now Get Lufthansa First Class Lounge Access
Starting Tonight: Link American AAdvantage & US Airways Dividend Miles Accounts
Read Flight Attendants' Case Against United
Starwood Best Rate Guarantee Improved
New Restrictions On Emirates Chauffeur Drive
Air China To Start Service Between Canada And Cuba?!
American And Hawaiian Fight Over Delta's Sloppy Seconds
Etihad Issues Statement After 28 Hour Flight To San Francisco
Frontier Being Removed As Amex Membership Rewards Transfer Partner
London To Dallas Flight Diverts… Twice…
Etihad Passengers Stranded On Tarmac For 12 Hours
Did An Etihad Flight Delay Kill A Passenger?
---
I'm headed back to the Middle East this week for the inaugural Qatar A350 flight. After that, I'm not sure.
Anyone have any suggestions?
Hope everyone has a great rest of the weekend!