OMG someone get me on this flight please!!!
I'm presently slowly enroute to the Middle East in order to catch Qatar Airways' inaugural A350 flight from Doha to Frankfurt on January 15.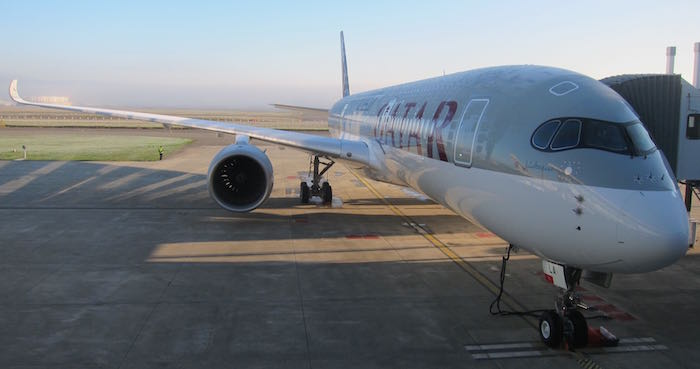 I had the opportunity to fly the Qatar Airways A350 for a 45 minute media flight during their delivery ceremony in Toulouse a couple of weeks ago, and I'm excited to try it in commercial service.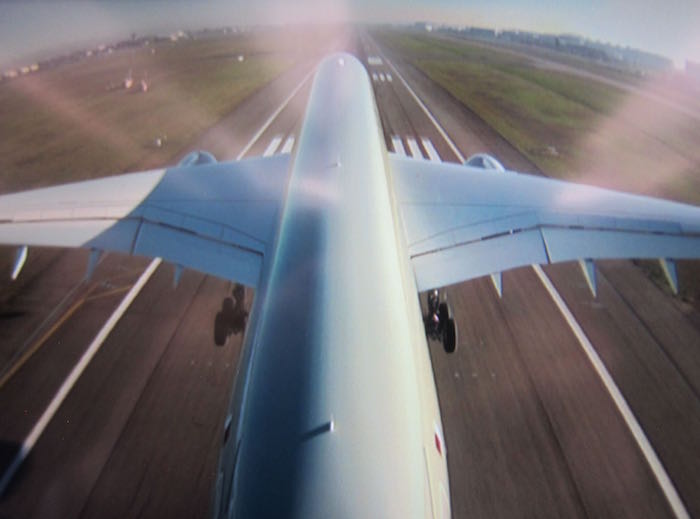 Last night I flew from Los Angeles to London, and now I'm trying to eventually get myself from London to the Middle East. So I was searching the BA website for award availability between London and Doha, when I came across something that intrigued me.
Take a look at this screenshot: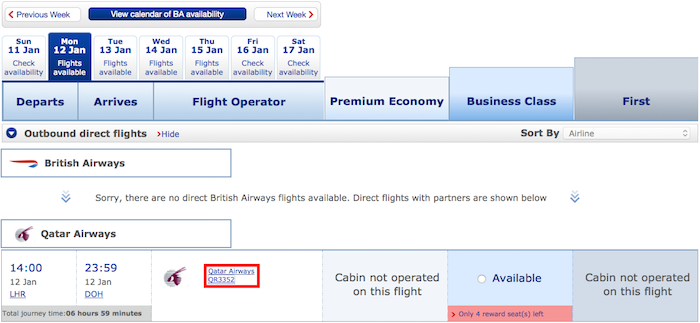 I know I'm a total airline nerd, because the above probably look pretty normal to the most people. Except:
Qatar Airways' flight numbers between London and Doha are always really low, usually between 1 and 20 — this flight number was QR3352
The search tool indicated that both first class and economy weren't operating on this flight — Qatar does have an all business class A319 flight between London and Doha, though that's QR16
So I went onto ExpertFlyer to try and find out more info about this flight: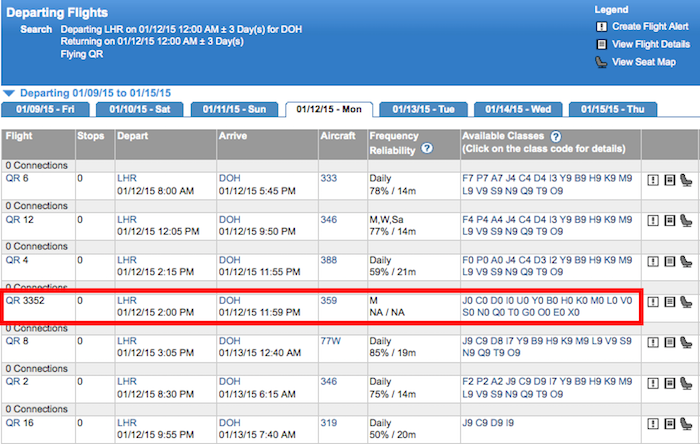 Woah, QR3352 is operated by an Airbus A350?!?!?! The thought of flying the Qatar Airways A350 to the inaugural Qatar Airways A350 flight amused me.
But I quickly noticed three interesting things:
The flight was completely zeroed out in both business and economy, though BA's website showed four business class award seats
I checked in the other direction to try and find the Doha to London flight operated by an A350, but came up empty — this really seemed to be an out-of-nowhere one way flight
The seatmap for the flight was completely empty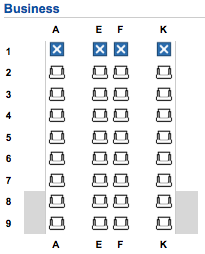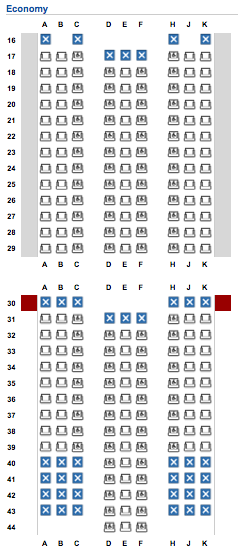 I called American to try and book. They could see the space but it wouldn't confirm. Then I figured I'd book it using British Airways Avios. I got all the way to the booking page…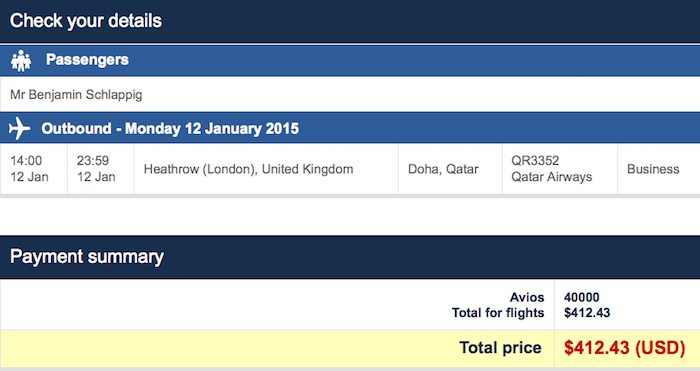 …and then this happened:

Gahhhhh! This definitely ranks up there on the list of flights I've desperately wanted to redeem miles on.
So what's the explanation for the flight? I can't find it operating from Doha to London but rather just from London to Doha. If history is any indicator, it may be a Royal Family shopping trip. They're notorious for using Qatar Airways planes for their shopping trips, and just leaving them sitting on the ground for them for days/weeks at a time. Maybe they decided to take their brand new A350 for a spin, given that it had nothing better to do?
But why is it showing up in the GDS? I wouldn't be surprised if it's a glitch. They zeroed out all revenue fare classes, though may have forgotten to zero out the business class award fare class.
Or anyone have a different theory?
Fascinating (to me, at least) regardless!