Aloha!
I flew American first class from Los Angeles to Honolulu yesterday, and wanted to share a few observations.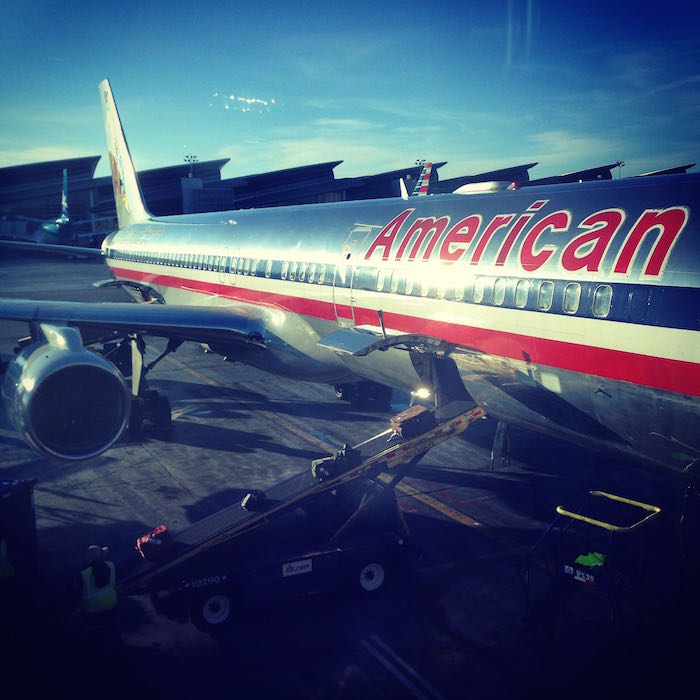 The mainland to Hawaii market fascinates me
I first wanted to just briefly talk about the lower 48 to Hawaii market. I find it to be one of the most fascinating airline markets in the world. It's theoretically a high yield leisure market, while it's a low yield business market. Alex wrote about this a while ago, with his post entitled "Why Aren't There Nicer Seats To Hawaii?"
It's high yield among leisure travelers in economy because from the west coast, Hawaii is the same distance as the east coast, and in general economy fares are going to be higher. That being said, from the east coast Hawaii is further than Europe, yet fares are consistently lower, especially in premium cabins (even when flat bed products are offered).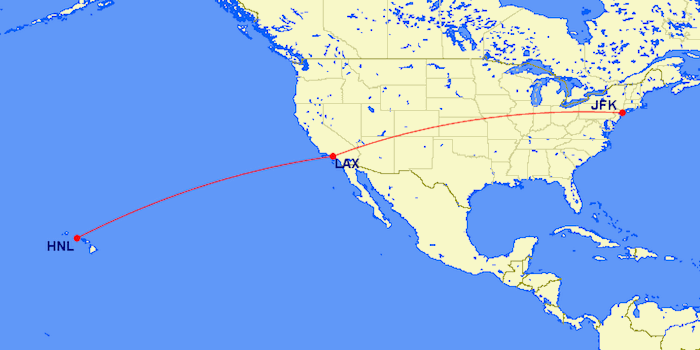 It's also interesting to see the fundamental shift to how airlines serve Hawaii. Going back a bit over a decade, service to Hawaii was almost exclusively operated by widebodies, while nowadays you have more 737s than any other aircraft flying between the mainland and Hawaii. Then again, I guess that describes much of the domestic US aviation market…
Historically service on flights to Hawaii has always been "special." That's kind of interesting, since presumably it's not because the yields reflect it — this isn't New York to Los Angeles or New York to London. So why have airlines historically offered "special" service? Presumably because it's not that costly, and it creates a special atmosphere for what most would consider a memorable vacation destination.
I guess to some degree premium service on flights to Hawaii is almost an extension of loyalty programs. If you redeem your miles to Hawaii or upgrade what turns out to be a memorable trip, you'll be more loyal to that airline. In theory. At least that's the only logic I can think of.
My flight in American's first class to Hawaii
That brings me to my flight yesterday on American from Los Angeles to Honolulu.
The flight was operated by a domestic 757 featuring 24 first class seats.
In terms of the meal service, I guess it was mostly the same as American's new transcon meal service, which is a far cry from what American used to offer.
They did have special Hawaiian mixed nuts.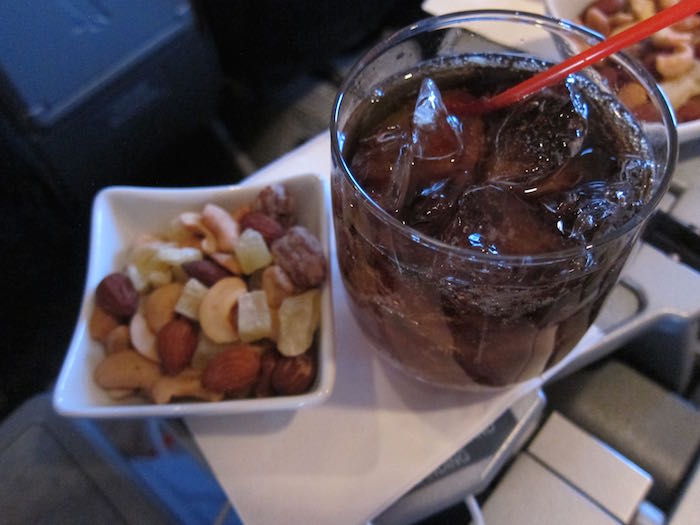 The meal was served on one tray, with an appetizer (which looked to me like a salad of some sort), a salad, and a main course (choice between mushroom ravioli and chicken). The only thing about the meal that was Hawaii-themed was the Hawaiian roll. There were no menus.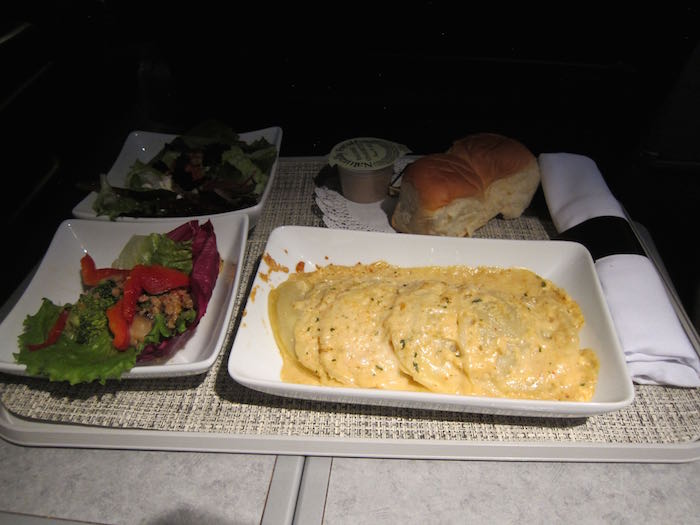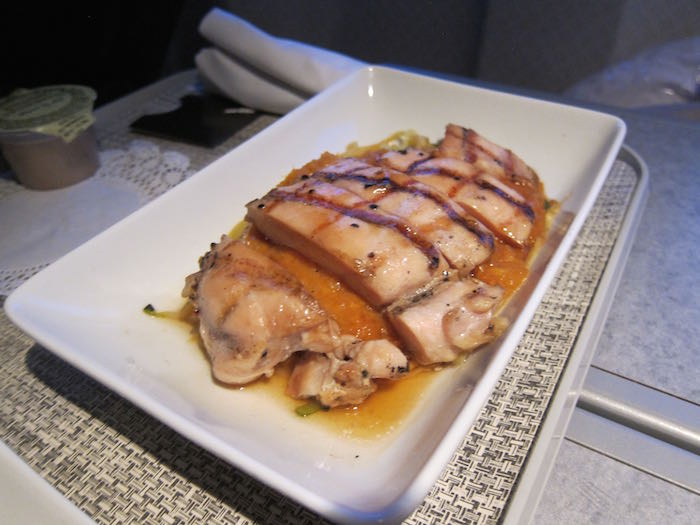 Then for dessert they had the usual ice cream sundae, though they had pistachios and mango toppings as well, which presumably are intended to be island-themed.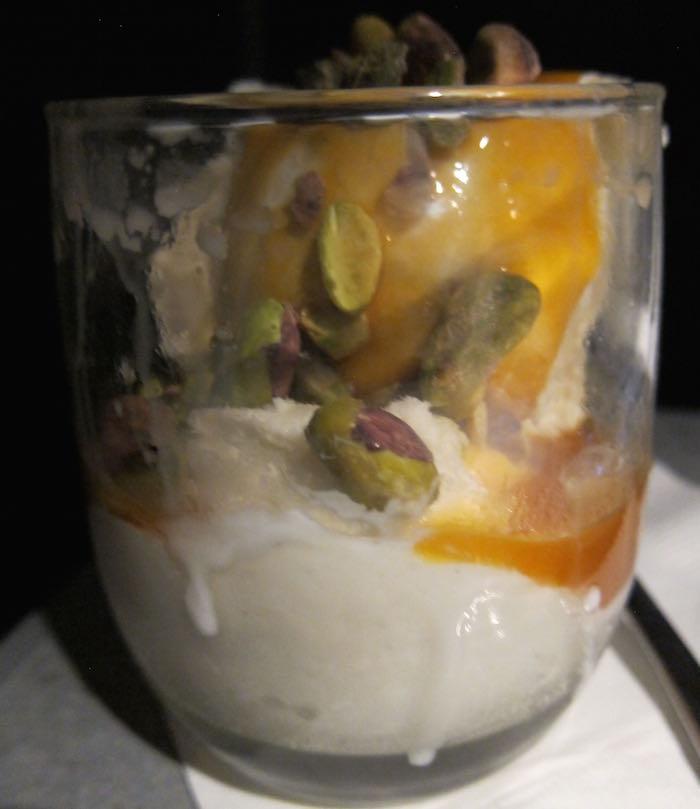 As far as the crew goes… well, if the crew showed any less interest in what they were doing they would have been Kristen Stewart. Oddly the captain provided the best customer service, and I never even saw him. Before takeoff he announced "take a look at that safety card. On my last flight someone found $5 in it. Now, I can't guarantee you will as well, but if you never check it'll drive you nuts. Trust me."
For what it's worth, economy was way oversold, so there were 14 operational upgrades to first class. Suffice to say most first class passengers were blown away by the service. One was on the phone during boarding explaining he was given a new boarding pass for a first class seat and said "you won't believe this, they have a pillow and blanket."
Bottom line
Hawaii flights sure aren't as special as they used to be… but that's fine, because why should they be?