In December Lufthansa added a nice perk for their top tier HON Circle members. This status requires 600,000 status miles every two years. With this new benefit, HON Circle members receive access to United Global First Lounges when traveling in business class on Lufthansa or United. This includes the lounges in Chicago, Hong Kong, London, New York, San Francisco, Tokyo, and Washington.
While admittedly United Global First Lounges aren't all that nice, they're better than the United Clubs for sure. My assumption at the time was that this wouldn't be reciprocal, since I assumed Lufthansa was just paying United some amount of money to make the flying experience more pleasant for their top tier elites.
And I especially assumed that since Lufthansa is among the strictest airlines when it comes to first class lounge access rules. They only allow first class passengers on Lufthansa/Swiss and HON Circle members to access their first class lounges. So they're much more difficult to access than United Global First Lounges.
It looks like I was wrong, and this benefit will be reciprocal… to some extent. Via a United January newsletter:
New Global Services benefit in Germany
Global Services members departing Frankfurt (FRA) or Munich (MUC) in United Global First now have access to the Lufthansa First Class Lounge. Lufthansa HON Circle members receive reciprocal privileges for United's Global first Lounges. Applicable Global Services members will receive direct communication from MileagePlus about this new benefit.
So Lufthansa will now be allowing United Global Services members traveling in United Global First access to the Lufthansa First Class Lounges in Frankfurt and Munich. It's worth specifically pointing out that Global Services members traveling in business class won't get access to the Lufthansa First Lounge.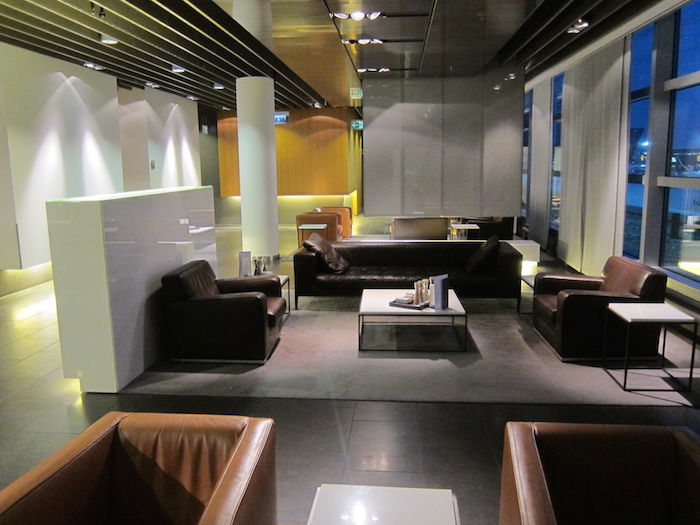 United Global Services members traveling in Global First now get Lufthansa First Class Lounge access
Furthermore, passengers traveling on United won't have access to the Lufthansa First Class Terminal in Frankfurt, given that you can only get to your flight from there by car, and that's a service that's only provided for Lufthansa group flights.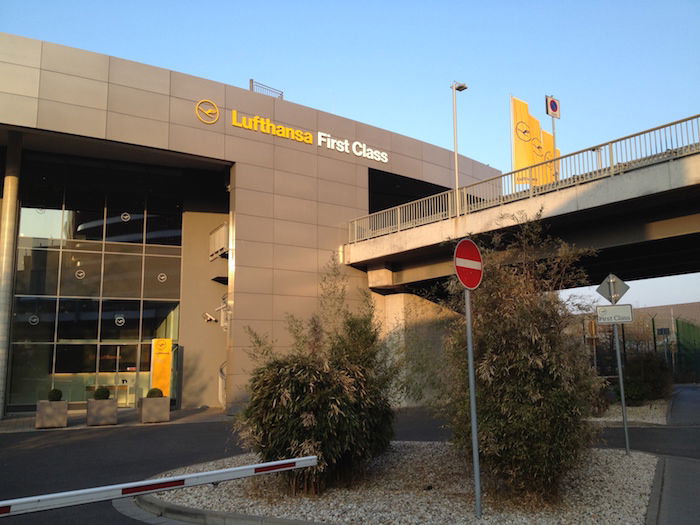 Lufthansa First Class Terminal access isn't included under the agreement
Bottom line
This is a nice new benefit, though admittedly it's beneficial for a very narrow set of customers. Not only do you have to be a Global Services member, but you also have to be traveling in Global First, which really narrows things down, given that many of United's flights out of Frankfurt don't even have a first class cabin.
Still, as far as I know this is the first time Lufthansa has opened up first class lounge access to anyone other than passengers on Lufthansa/Swiss. And I guess that makes sense, given the transatlantic joint venture between United and Lufthansa.
(Tip of the hat to View from the Wing)