---
Yes, I admit it, I'm pretty damn fortunate to be able to do what I love every day and call it a "job." Part of this "job" thing somehow involves trying new airlines and products, and sometimes that means quick trips just so I can review some new products.
Two products I've really been wanting to try are ANA's new first class and Thai's A380 first class. I wanted to try ANA's new first class because I had flown their old product and found the experience to be phenomenal, and was curious to see how the new product compared, given that it has been several years. So I searched for ANA award space out of the US, which mostly opens up last minute. I managed to snag it about a week out.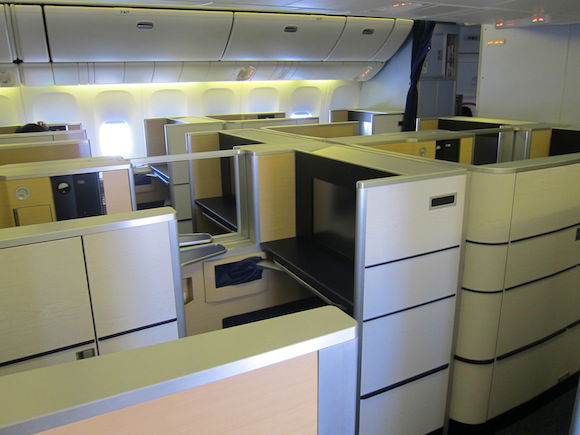 ANA's new first class
As luck would have it, there was award space from Chicago to Tokyo Narita on ANA, and the next day there was first class award space on Thai from Tokyo Narita to Bangkok on their daily A380 service. I've flown Thai Airways many times, though have yet to fly their A380. I'm actually hoping to try all airlines' A380s in first class by the end of the year (I still have Air France, China Southern, and Korean Air to try, as well as British Airways when their A380s start flying longhaul later this year), so this would help get me towards that goal.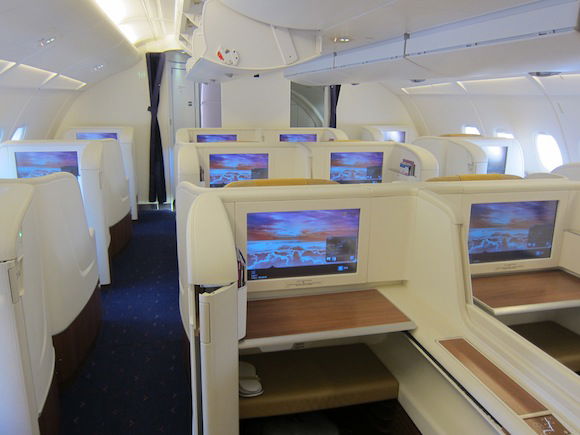 Thai Airways A380 first class
Okay, and if I'm being perfectly honest, part of the reason I wanted to fly both airlines was because they both offer Rimowa amenity kits at the moment, which I'm obsessed with. ANA's Rimowa kit is the only one I didn't have, so this one would complete my collection.
So I booked Chicago to Tokyo Narita to Bangkok all in first class for 82,500 AviancaTaca Lifemiles. I have a surplus of Lifemiles at the moment due to a couple of bookings I had to cancel (for which I had used the cash & points option, which meant I had even more points), so that seemed like the best option.
And while I was flexible on the return, the timing couldn't have worked out better since my good friend Janesis (who I met on a flight last year from Singapore to Tokyo Narita) informed me she would be working a flight from Seoul Incheon to San Francisco on August 18, so I decided to see if there was award space on it. Sure enough there was a first class saver level award seat, so at the time I speculatively locked in the seat for 91,375 KrisFlyer miles, though booked the flight all the way from Singapore to San Francisco, and I'd be flying the second sector with Janesis. Singapore Airlines has some of the most reasonable change fees, as canceling an award costs just $30.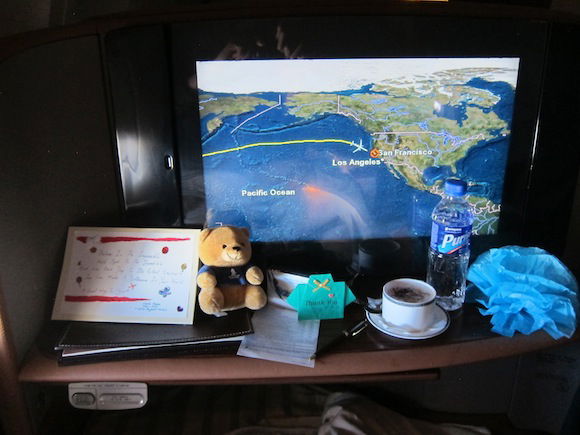 Janesis' beautiful card display!
In the meantime a friend of mine that had never been to Southeast Asia wanted to take a trip somewhere, so I checked to see if that Incheon to San Francisco flight had another saver level first class award seat. Sure enough it did, so I figured it would be nice to book her on it as well and show her Singapore, which I think is a great city in Asia to start in. Due to lack of award availability we actually booked separate outbounds, and she flew Cathay Pacific to Singapore instead.
Then for getting between Bangkok and Singapore I booked a KrisFlyer award for 17,000 miles in business class on Singapore.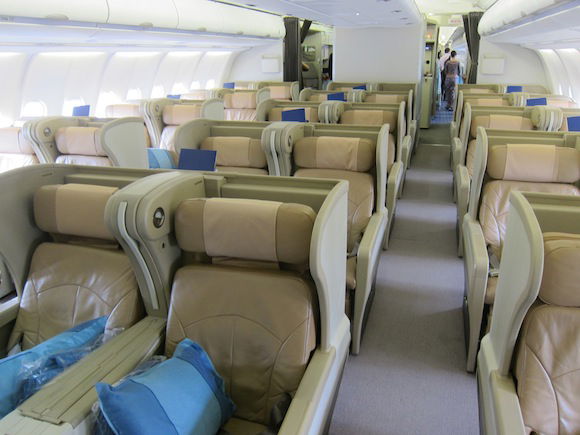 Singapore Airlines A330 business class
In the end my itinerary looked as follows:
08/13 NH11 Chicago to Tokyo Narita departing 10:50AM arriving 1:45PM (+1 day)
08/14 TG677 Tokyo Narita to Bangkok departing 5:25PM arriving 9:55PM
08/15 SQ973 Bangkok to Singapore departing 9:40AM arriving 1:05PM
08/18 SQ16 Singapore to San Francisco departing 9:25AM arriving 12:45PM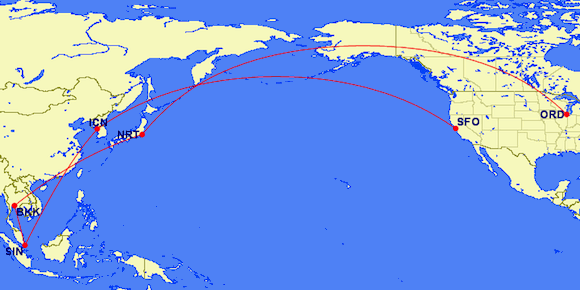 As far as hotels go, I booked the Novotel Bangkok Airport for my short overnight in Bangkok. 10 hours really isn't enough time to go into the city, and I've long wanted to review the Novotel given the number of people that have overnight connections in Bangkok.
While I find Singapore to be one of the most frustrating hotel markets for those looking to redeem points, I was determined to try and stay at some new properties, since I've reviewed several properties in Singapore, including the Crowne Plaza Changi, Grand Hyatt, Marina Bay Sands, InterContinental, Conrad, Shangri-La, and St. Regis.
I decided to book the W Sentosa Island for the first night of my stay, which was pricey at around $300USD. Still, for a one night stay it seemed worth it for review purposes, and since it's a category six property I'd still rather pay $300 than redeeming 20,000 Starpoints.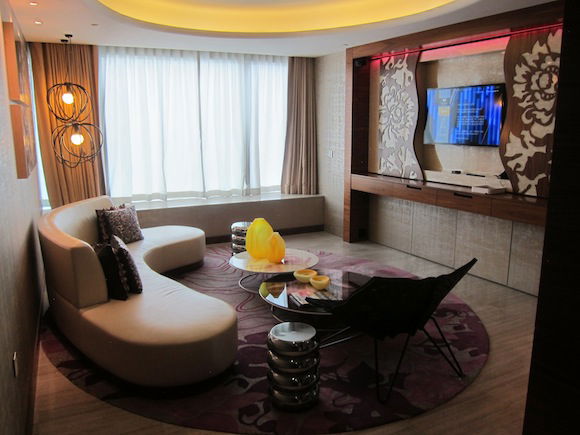 W Sentosa Cove suite
Then for the other two nights I booked the Hilton Singapore on a cash & points rate, which cost 24,000 Honors plus 122SGD per night.
Anyway, I have this report mostly written already, and will be publishing one post per day. The day after I finish this report I'll write the review of my trip to Bali with my mom.